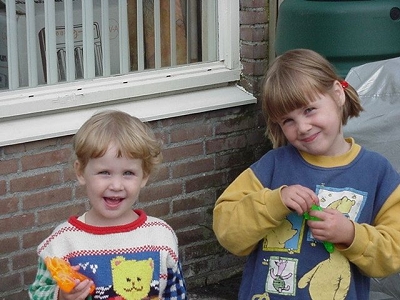 主旨︰Thanks!
2003/11/22 (星期六) 下午 03:40
Dear Bart,
Thank you for the chat this morning. ( It's morning for me, haha ! )
You are so friendly and kindness, chat with you is very learnable for my english expressiveness. I wish you can understand what I'm want to express to you.
From the first impression, after I viewed your photos, you should be a very active and happy person. How many years you learned Judo? Sport activities is good for our health and relaxe us from stress. I like to play badminton, tabletennis and volleyball very much. Beside these, I love writing too. It's become the best way I express my feelings and minds by words. Regrettable, I perfect write in Chinese, but poor in english. Maybe I need to try to write more about my mind in english, so I can share my life and happiness with you from now.
For a better way to compensate our time differences problem, I will try to write more for you through e-mail, would you like it or not?
Nice to meet you, and hope to meet you online soon.
Bye, and wish you have a enjoyable weekend !
Su Ching 15:36
註︰這就是我的破英文,真的就是用Dr.eye在旁邊幫忙寫的。其實過後我才發現他的英文也不會很好,所以我們常常在聊天時都會冒出這麼的一句︰"Wait…..I use my translator."哈哈﹗
照片說明︰這是他第一次寄來的6張照片之一︰他的兩個寶貝。