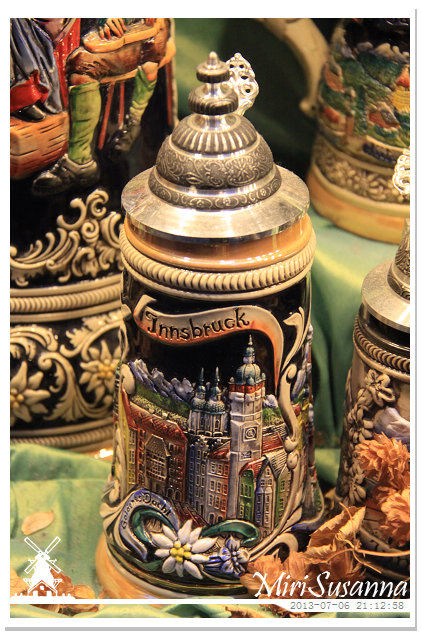 Innsbruck因斯布魯克,位於奧地利西部,是一著名之滑雪勝地(參考維基資料)。我們選擇在這休息一晚,再繼續往維也納的路程。
Innsbruck is a farmous place for winter sports (see wikipedia).  We decided to overnight here and continue our journey to Vienna the next day.

從下榻的酒店出發,往市區用晚餐。
Walking from our hotel to down town to have our dinner.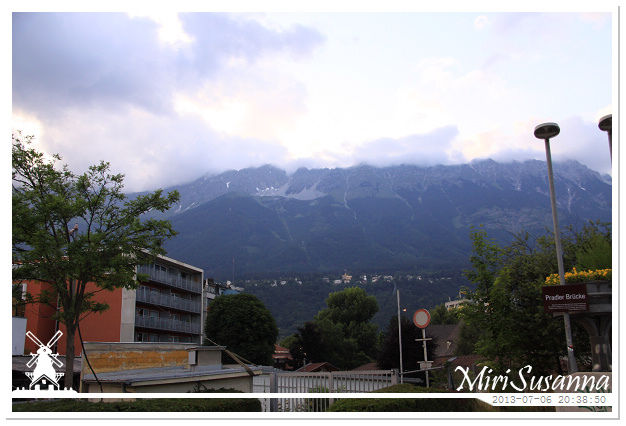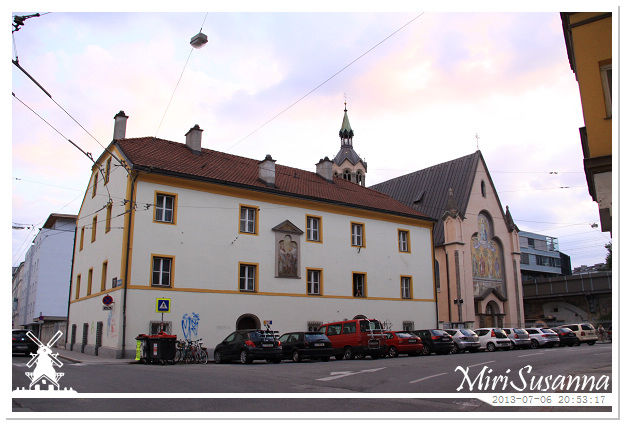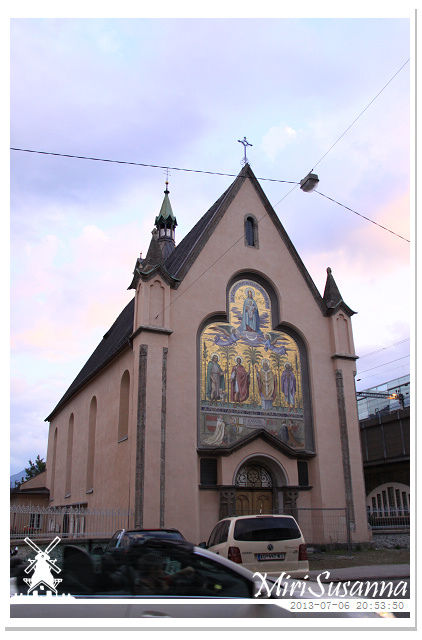 Dreiheiligen教堂。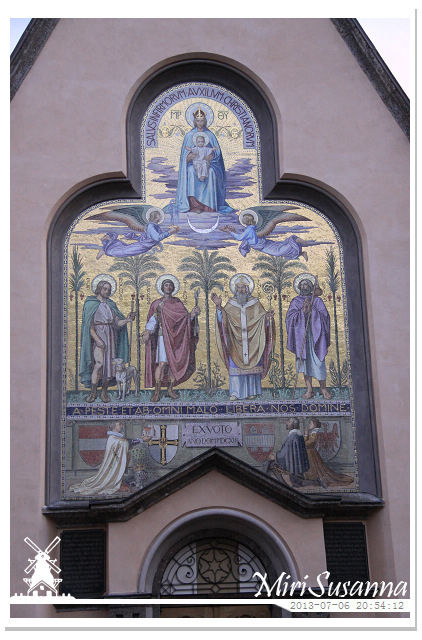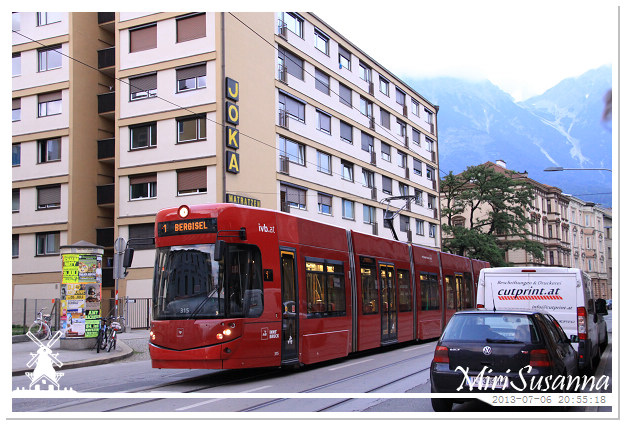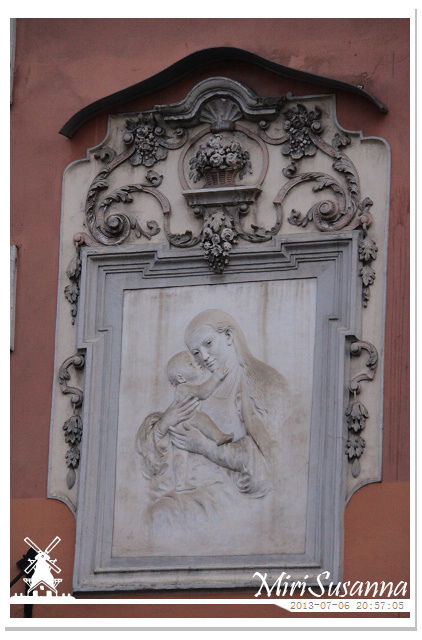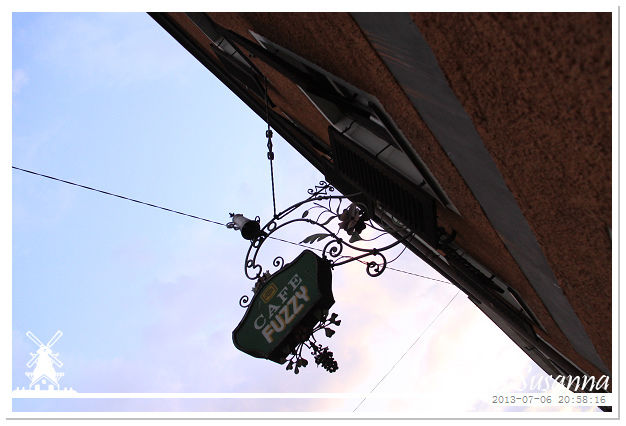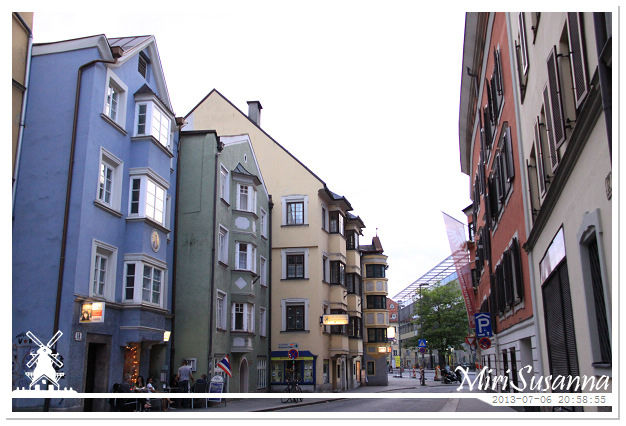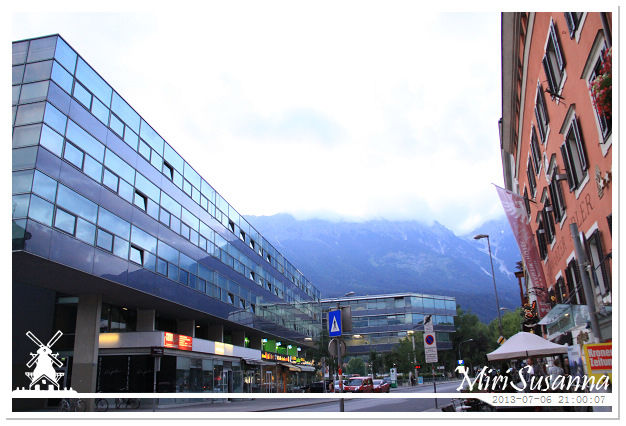 University of Innsbruck因斯布魯克大學的校園就在城內,算是座大學城。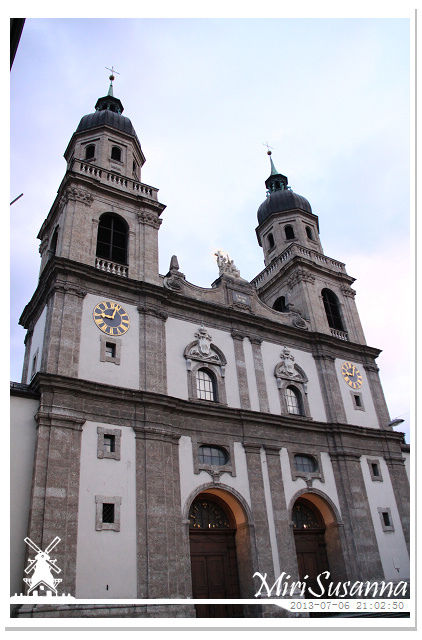 Jesuitenkirche/Heilige Dreifaltigkeit教堂。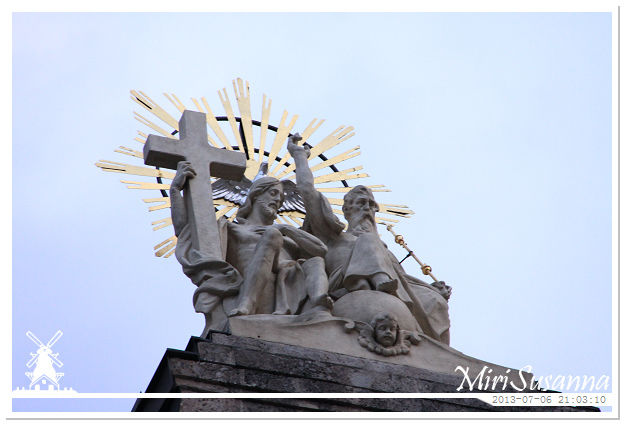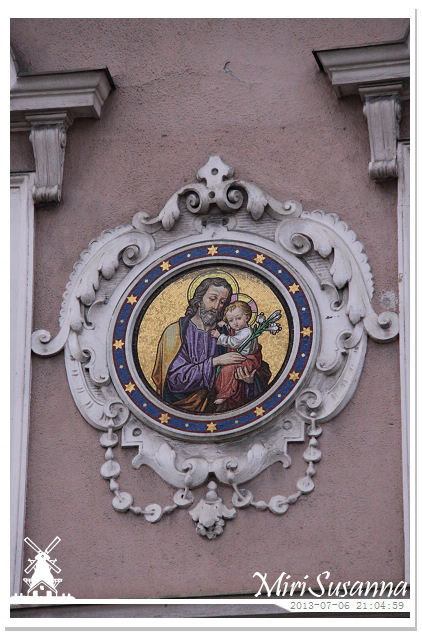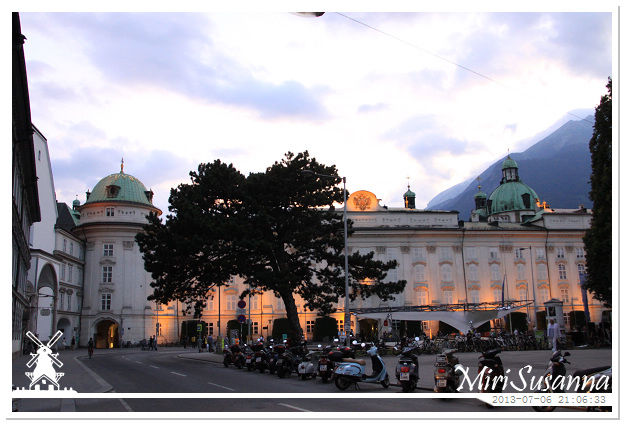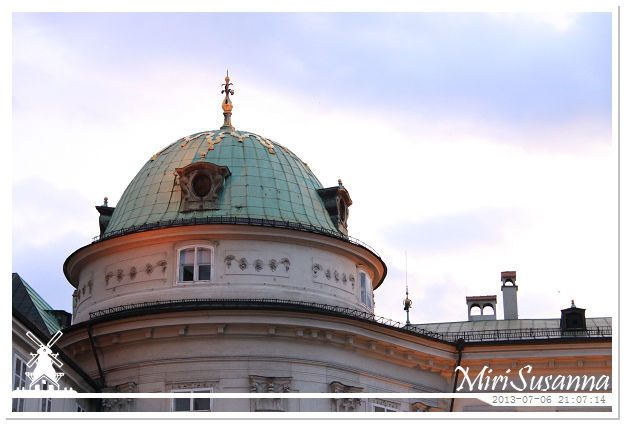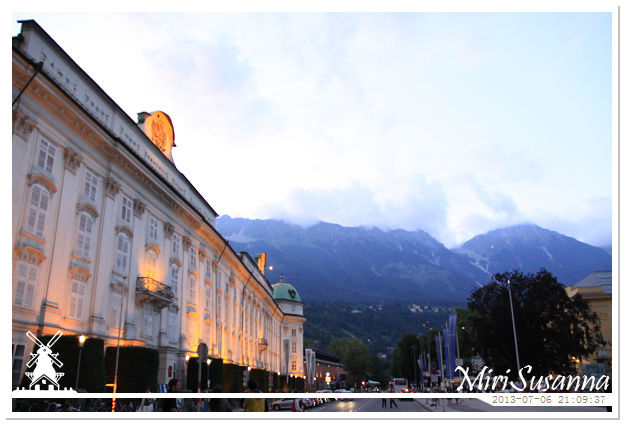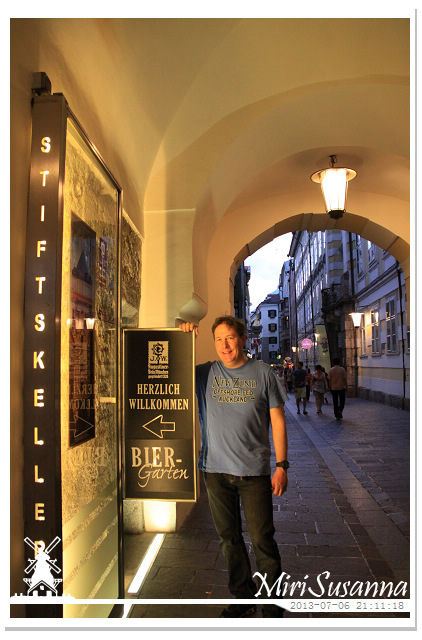 啤酒屋。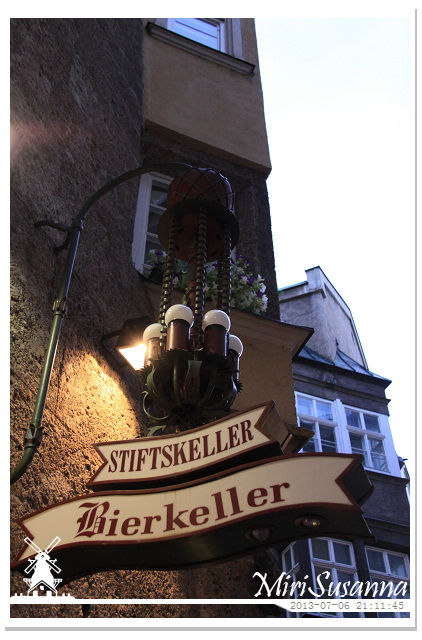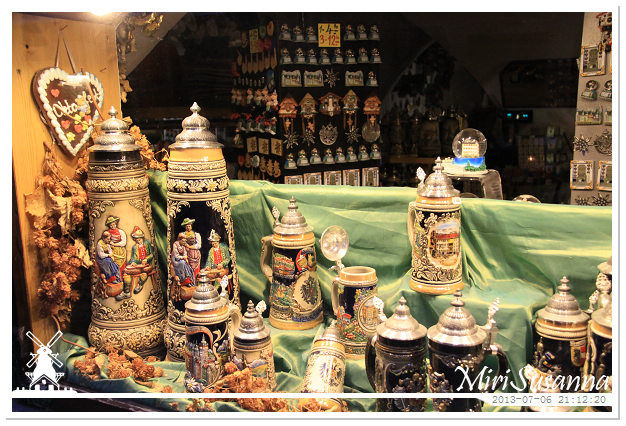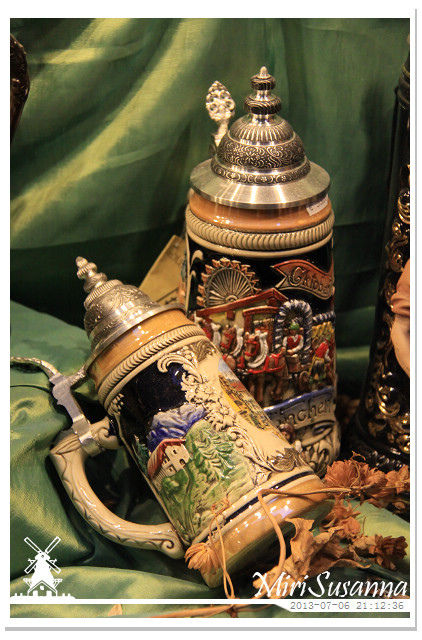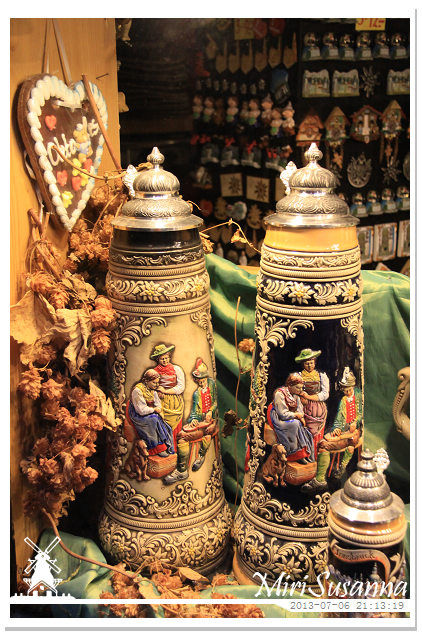 很有特色的酒壺?外型很漂亮,應該除了觀賞用,還有實際用途吧?
There are very special and beautiful, but what's the usage?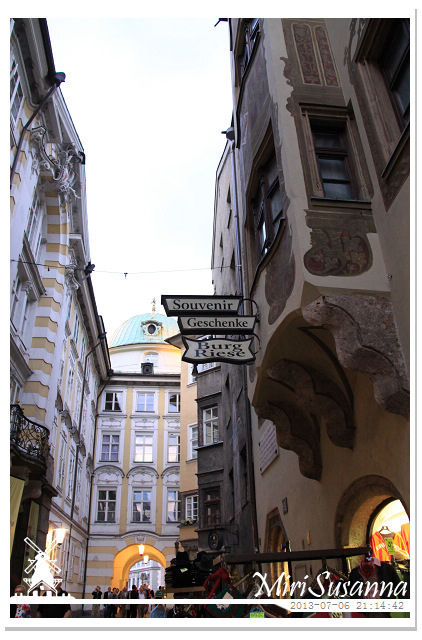 進入舊城區。
Walking into the old town section…..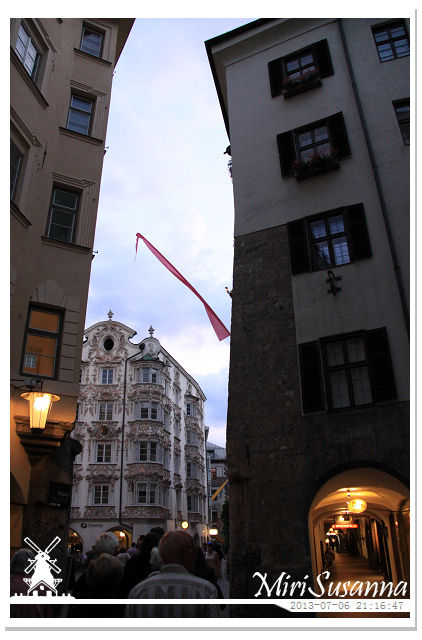 因斯布魯克的著名建築物和景點開始一一入目了。
Many famous buildings in sight now.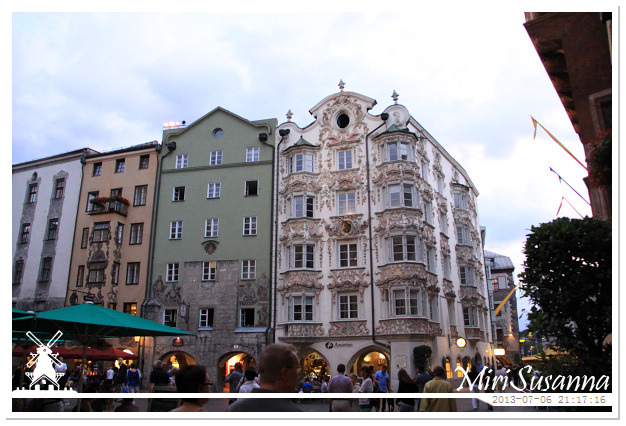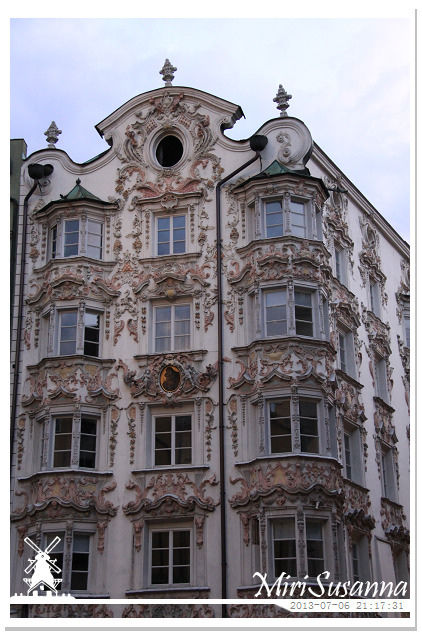 海爾布陵屋。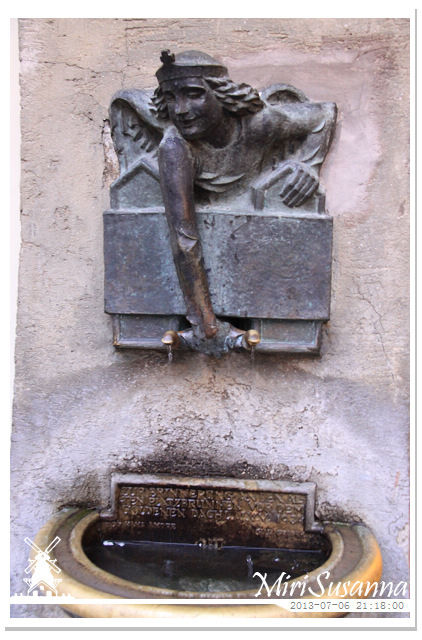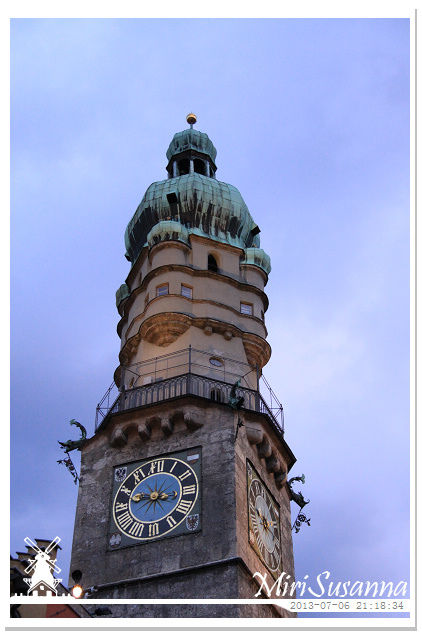 城市之塔。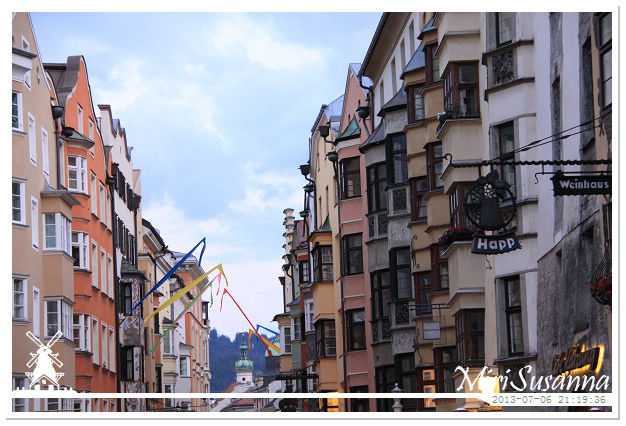 黃金屋頂。
Golden Roof; Goldenes Dachl.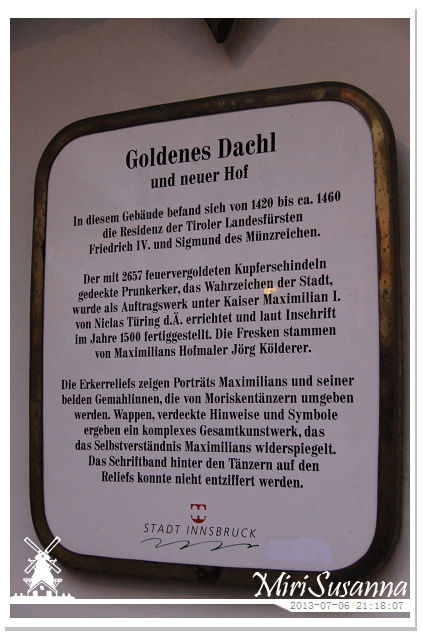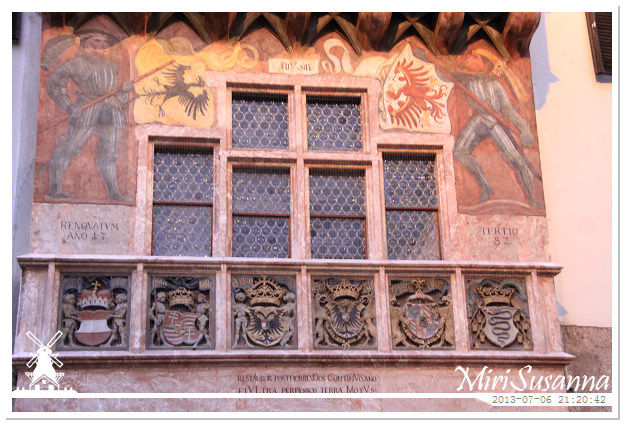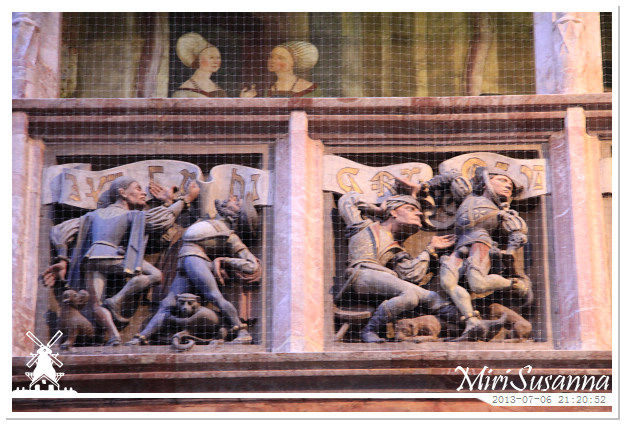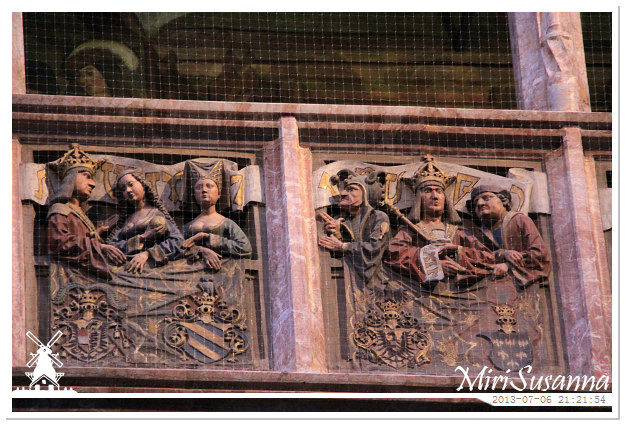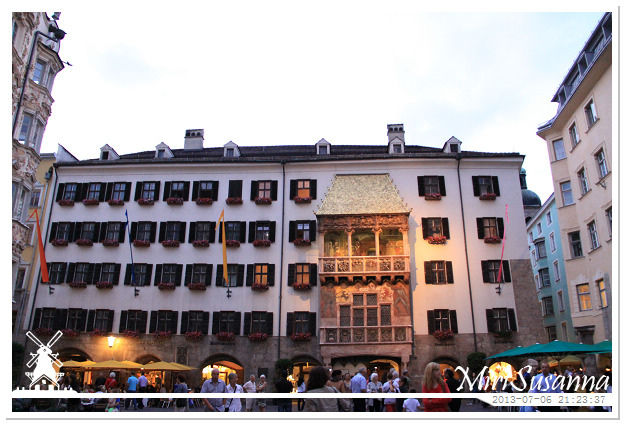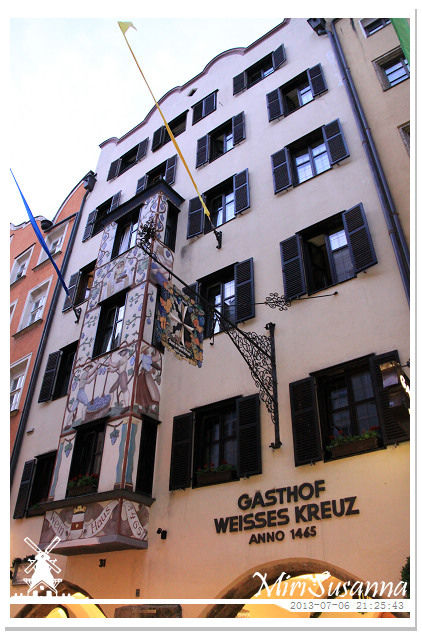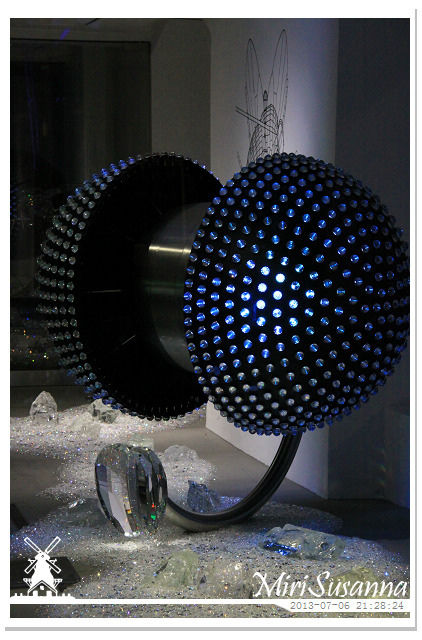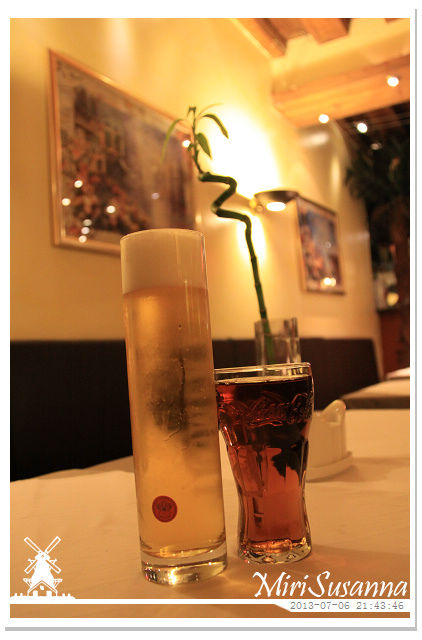 Having our dinner in a small Italiaans Pizzeria.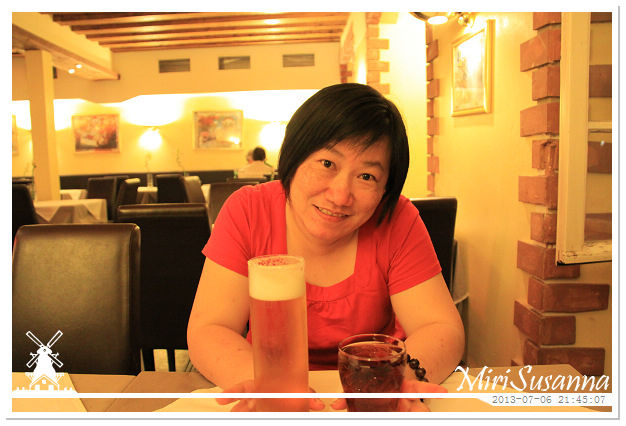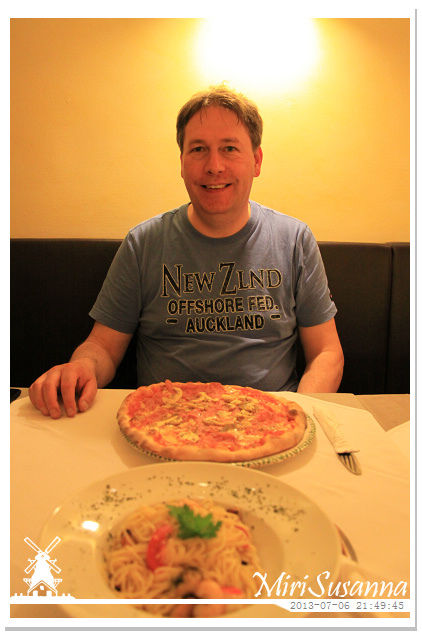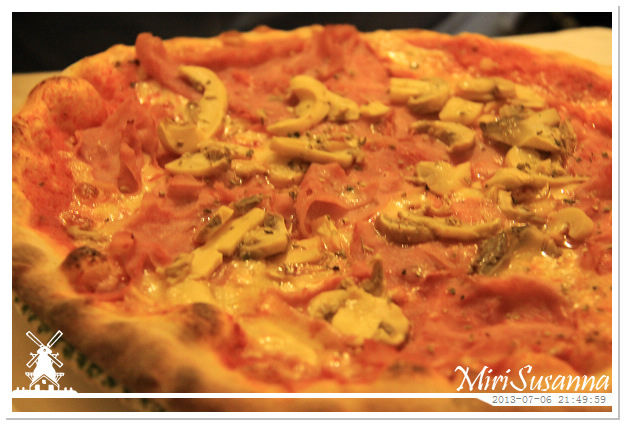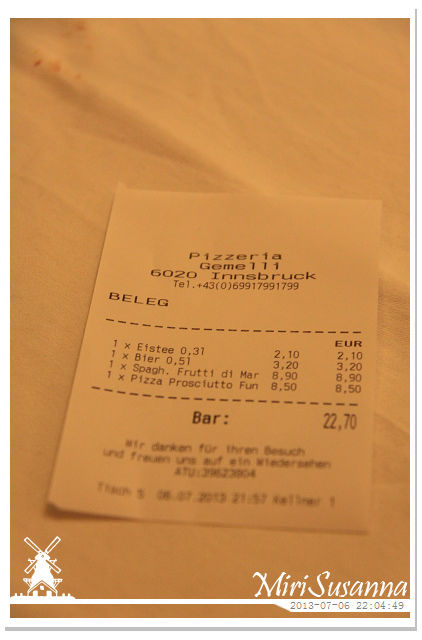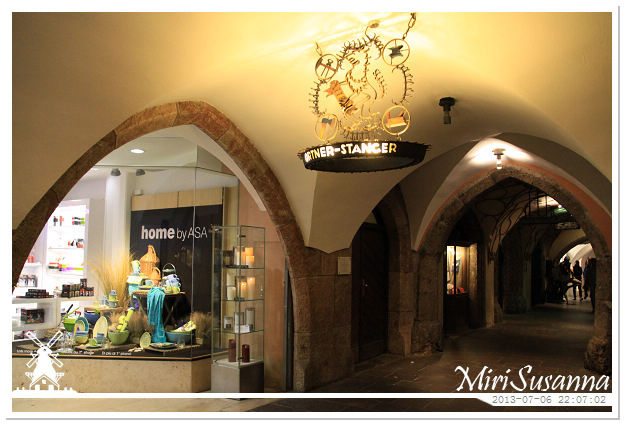 The modern designed shops give the old town a new live.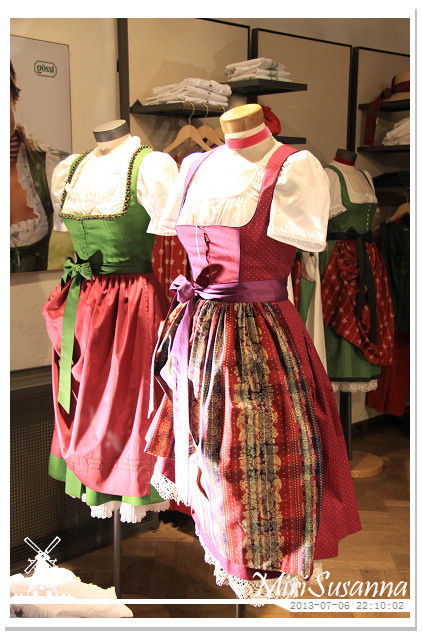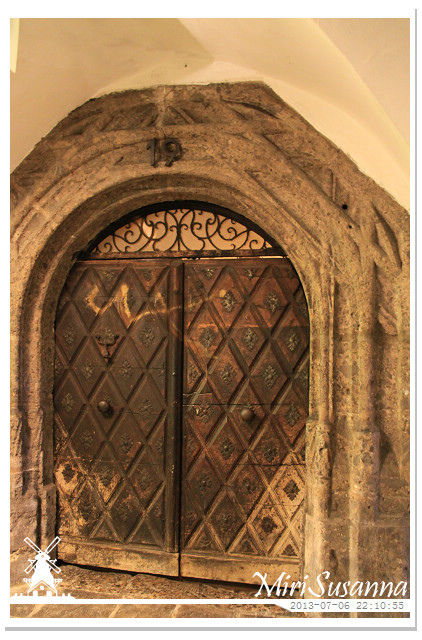 Some shops still keep their ancient door/gate.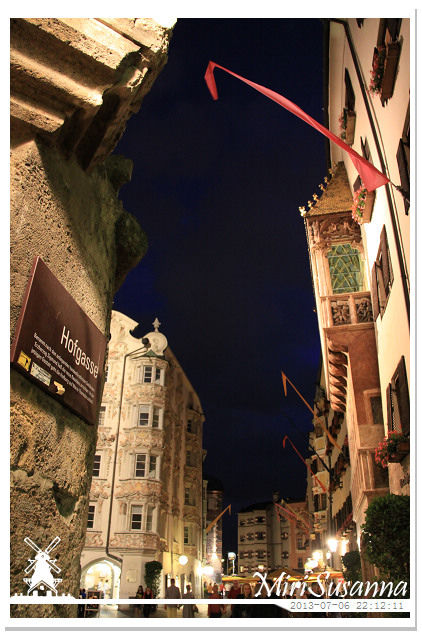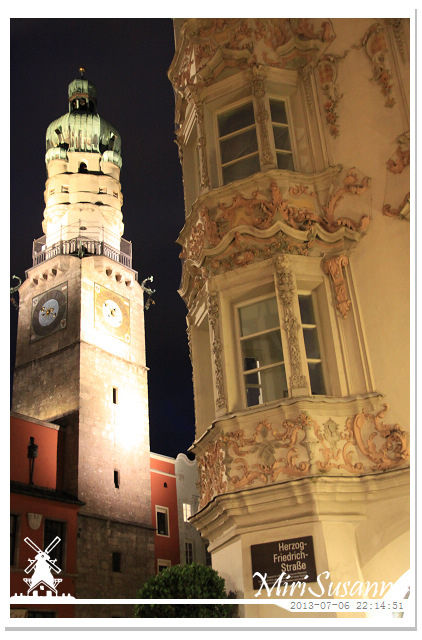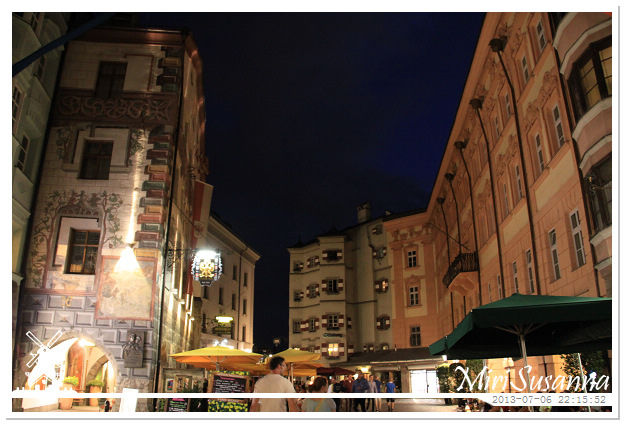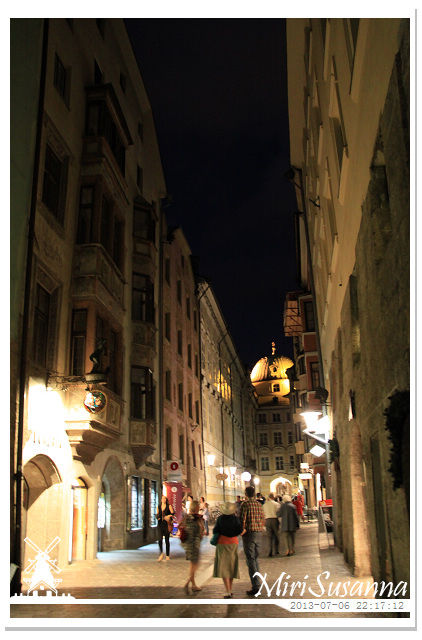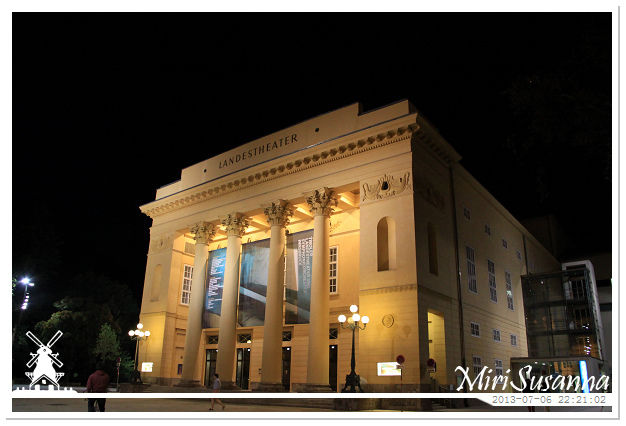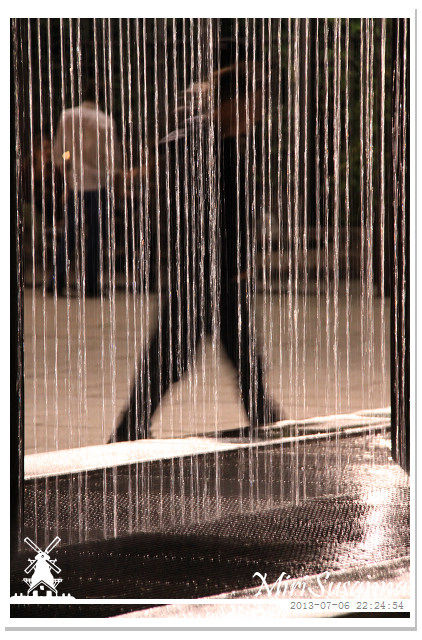 水簾 Water curtain.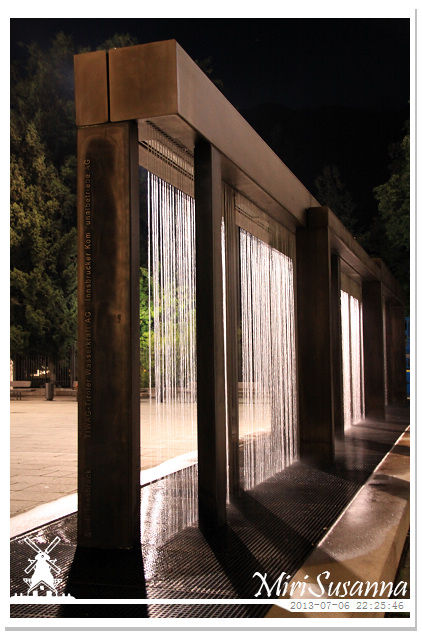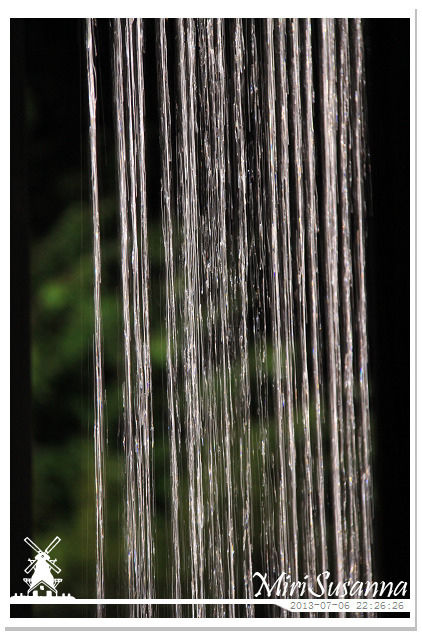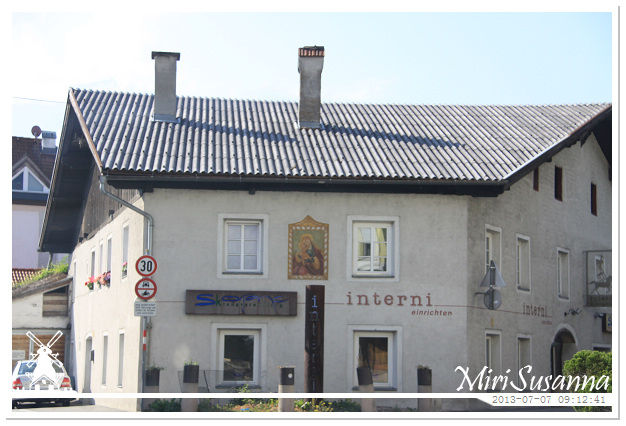 Next morning, we visited down town again before we left.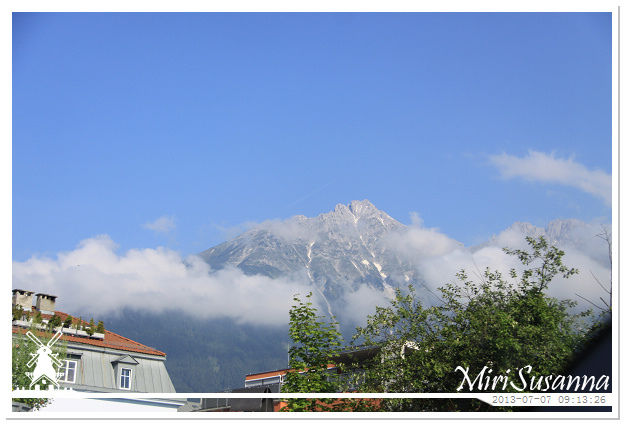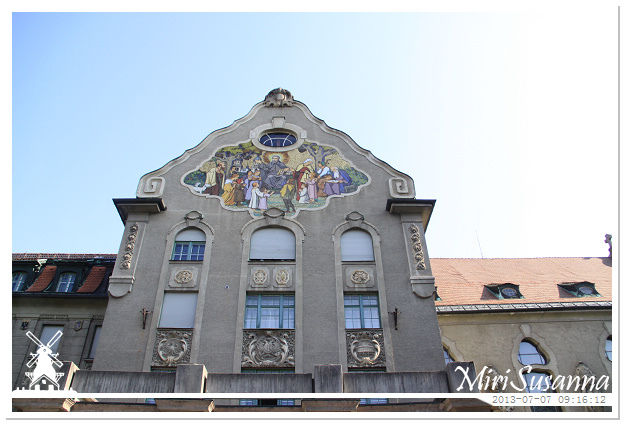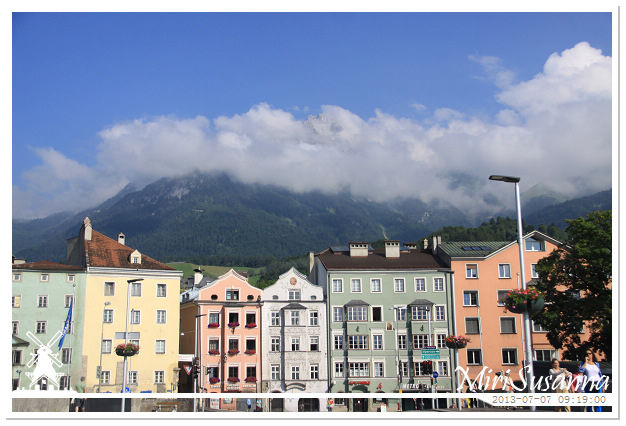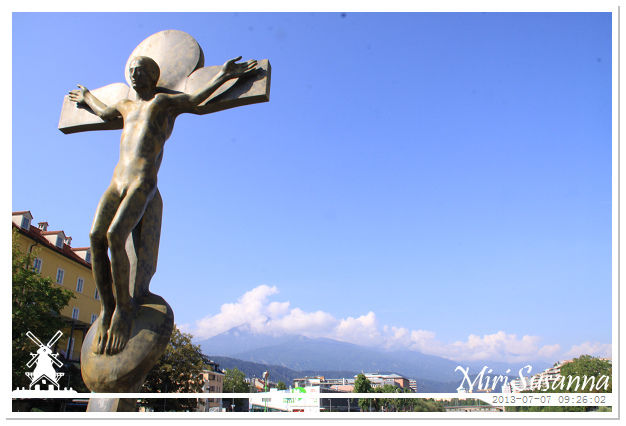 從這會兒開始就頭大了,才出門第二天,相機就入塵了。走走停停,急救了好幾次才減輕了點,只能留到晚上休息時再好好清一次。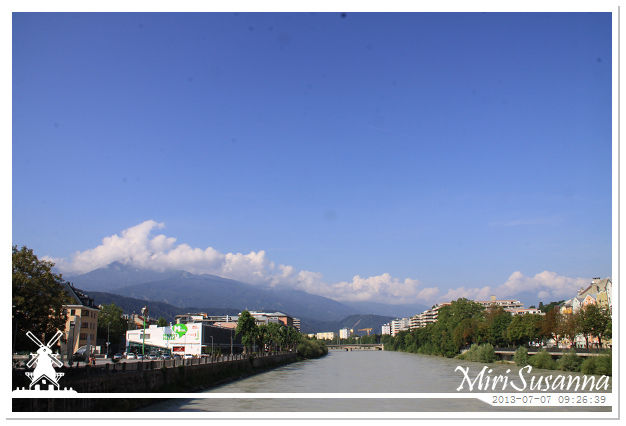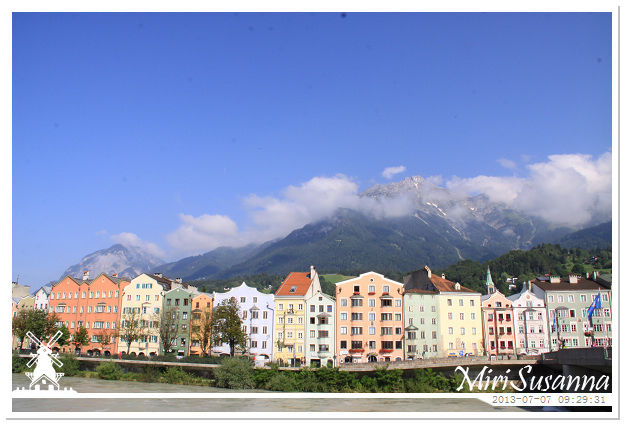 童話裡的景色。
Just like in fairy tale.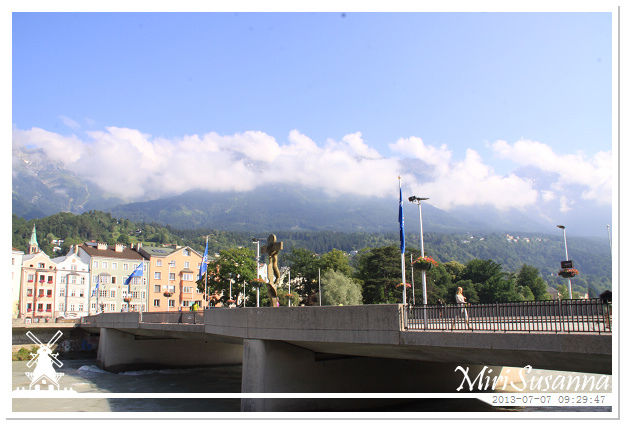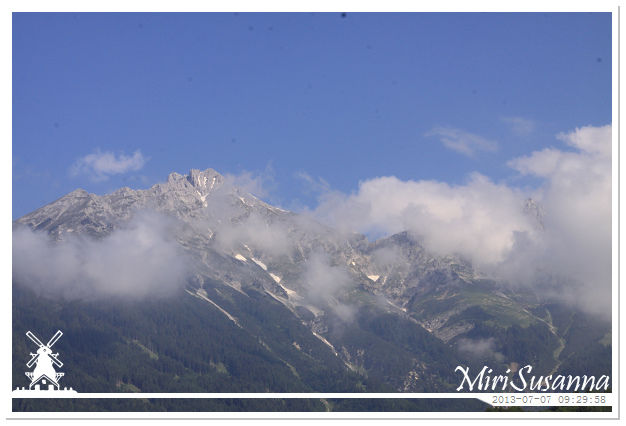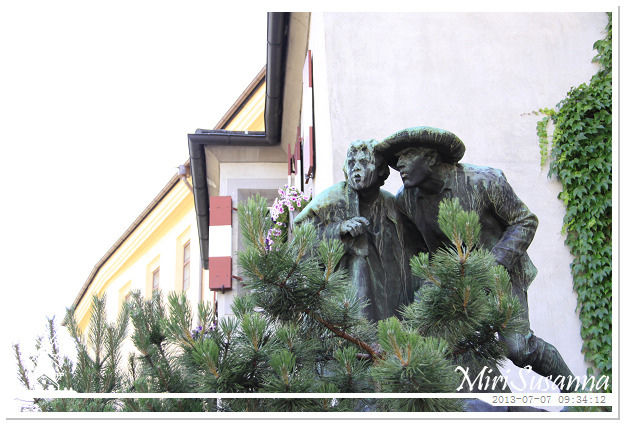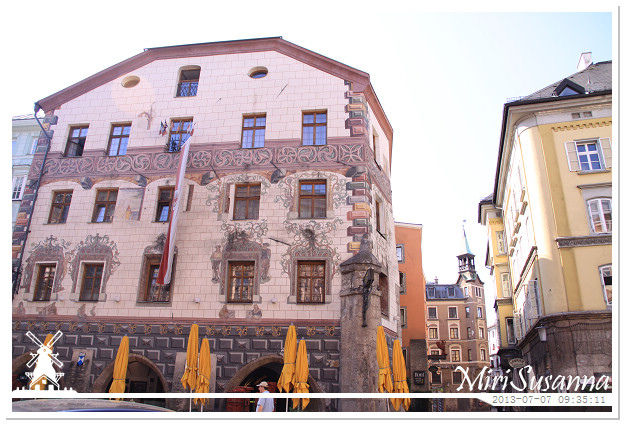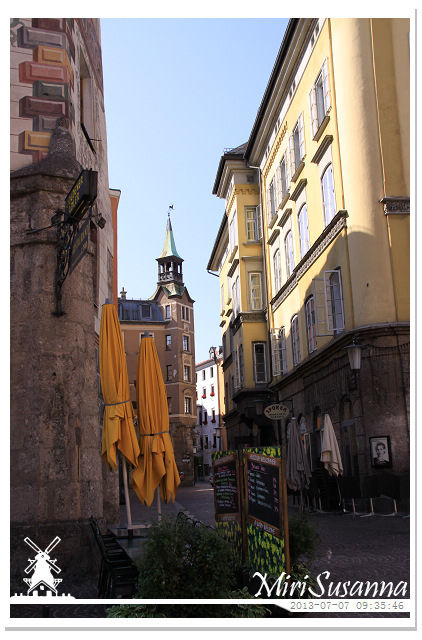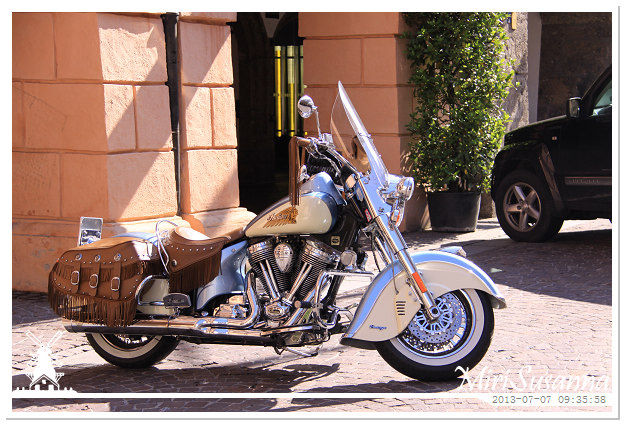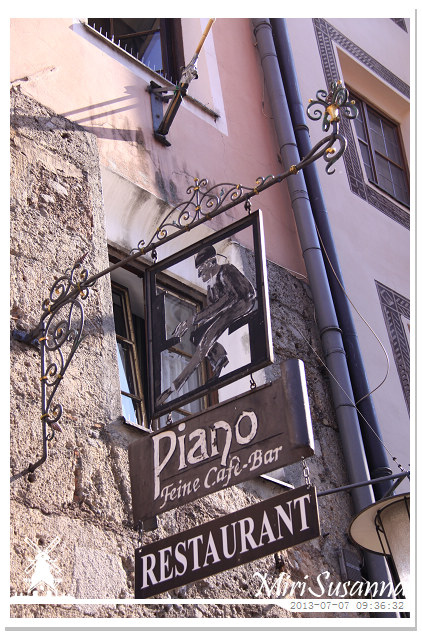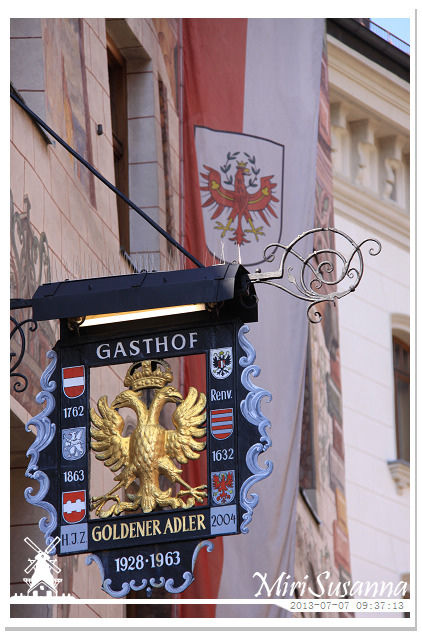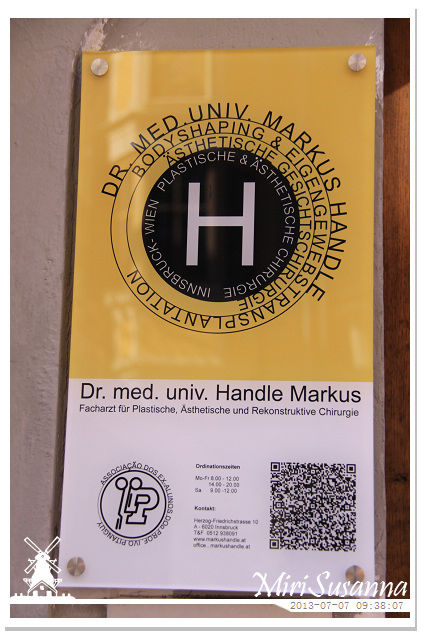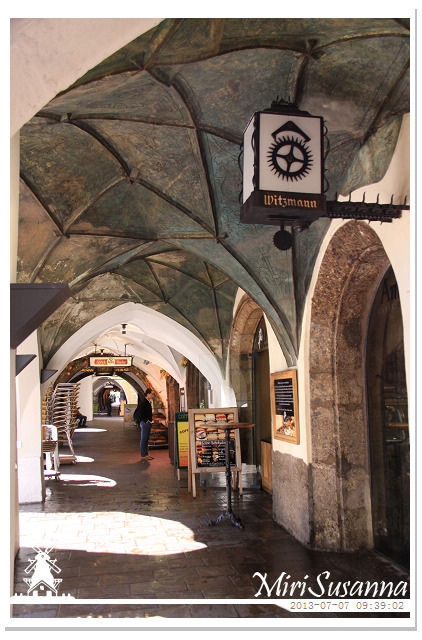 慵懶的星期天早上,街上顯得很冷清。
Lazy Sunday morning.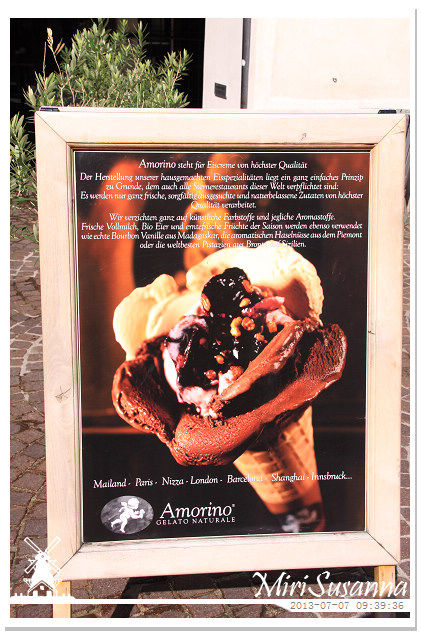 海爾布陵屋是賣冰淇淋的。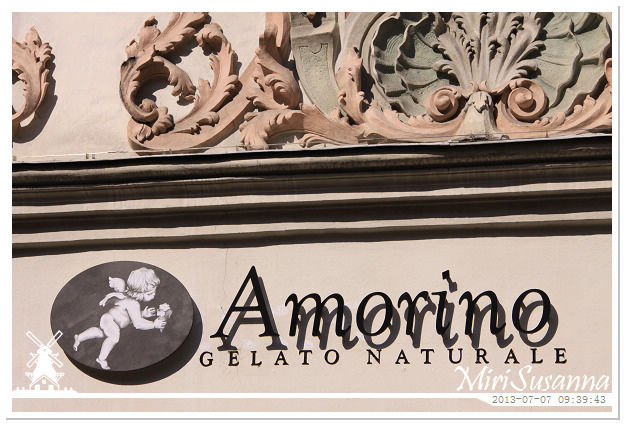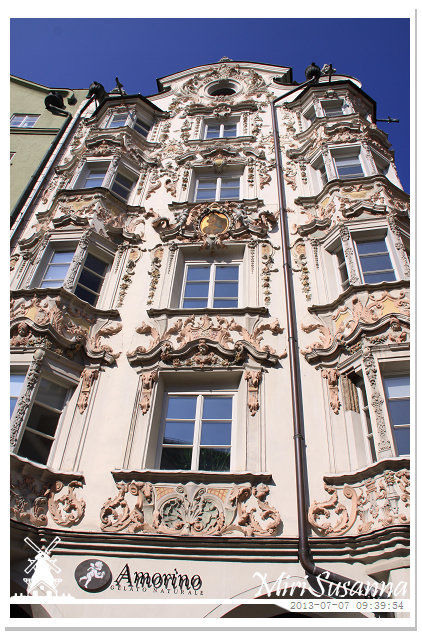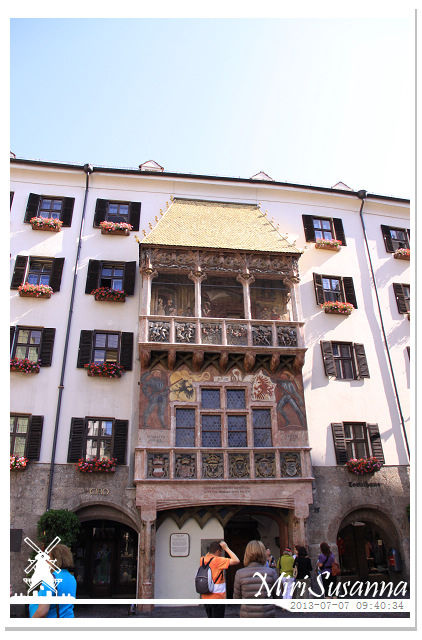 再來看看因斯布魯克的地標:黃金屋頂。
Again the Golden Roof, under sunlight.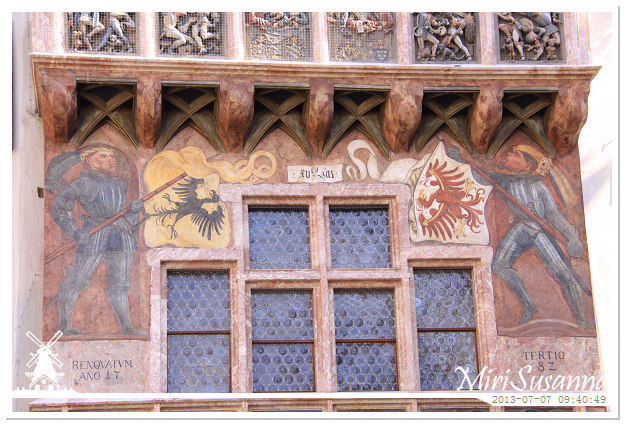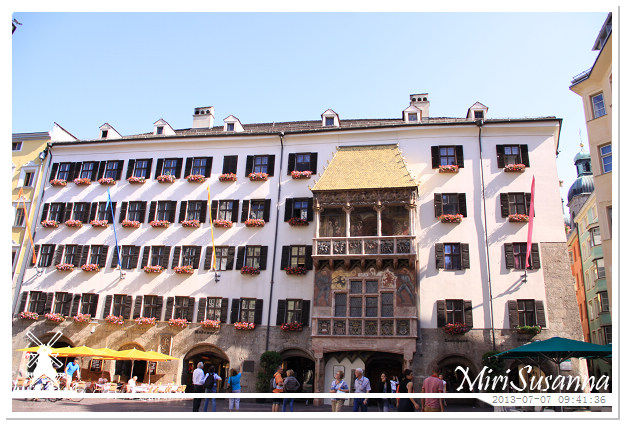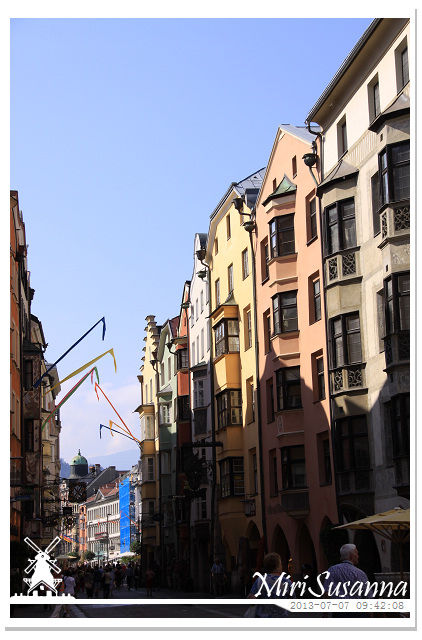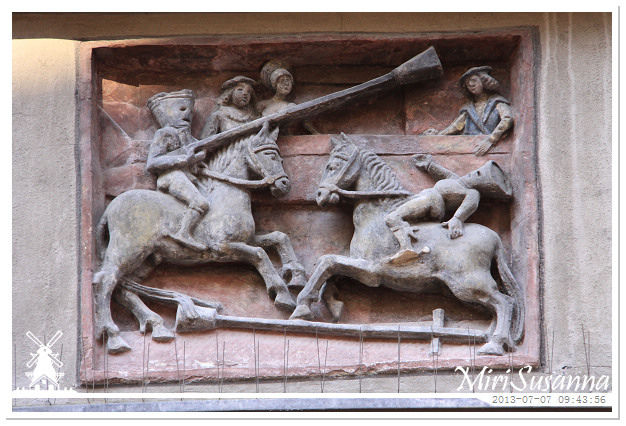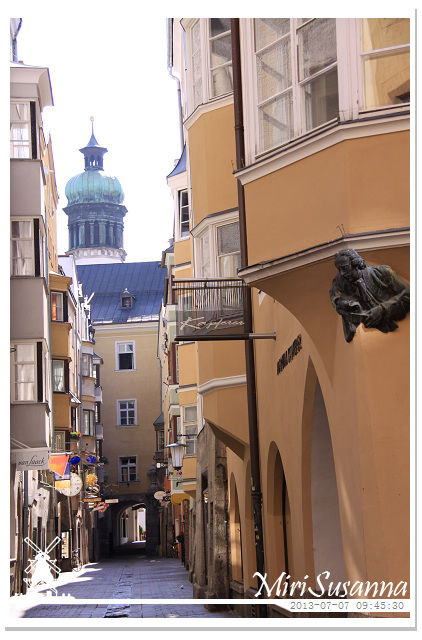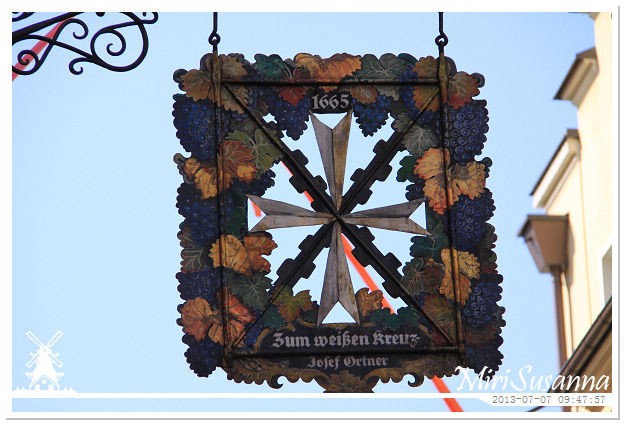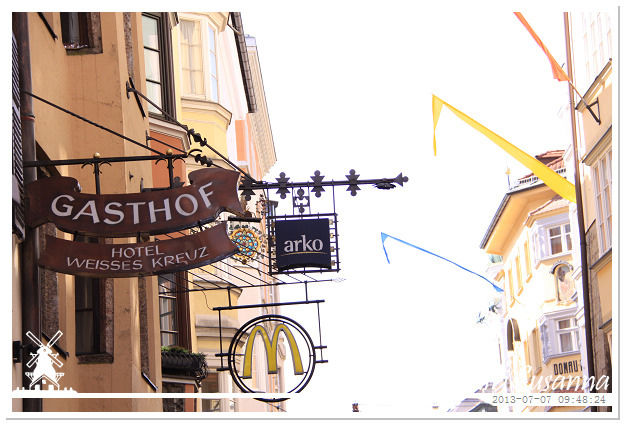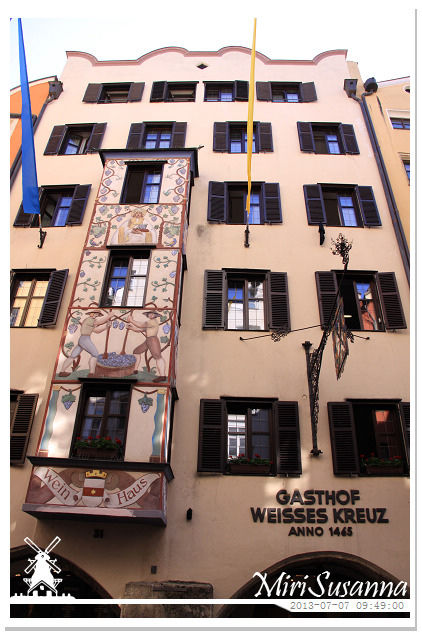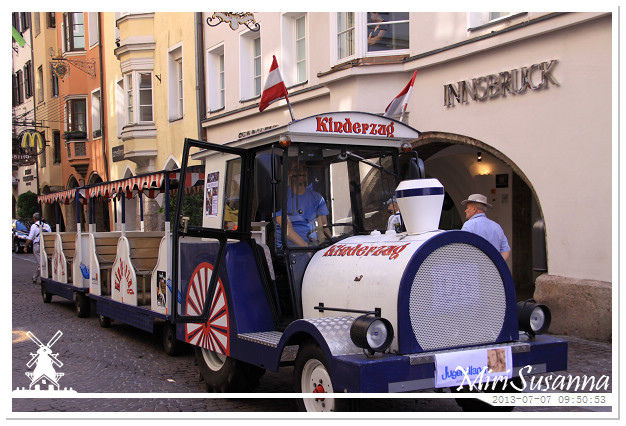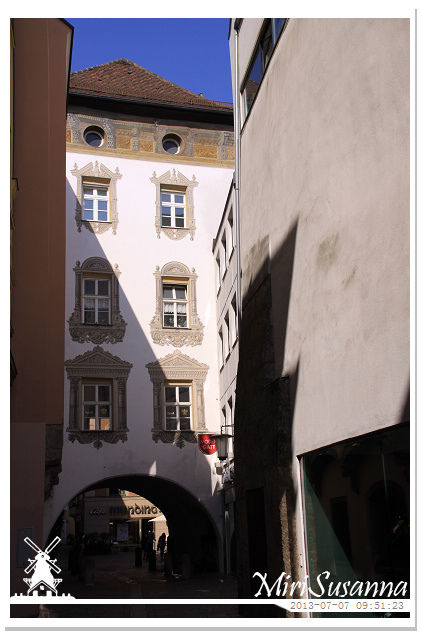 This angel is very very cute.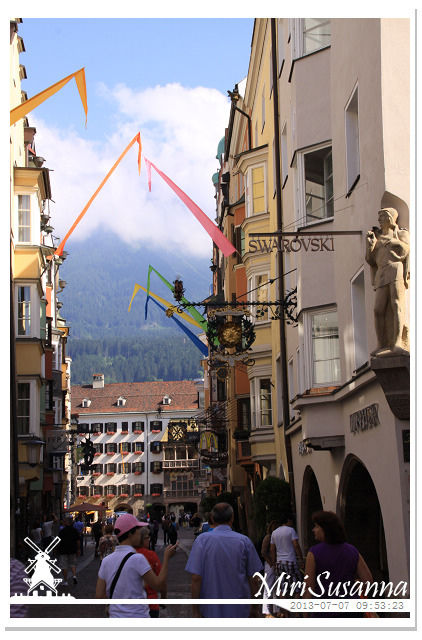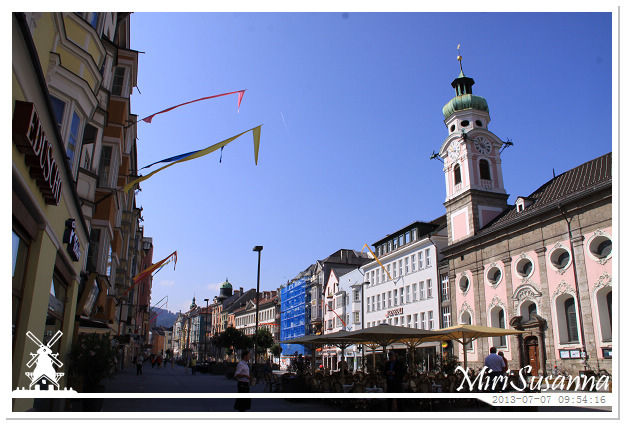 名牌街。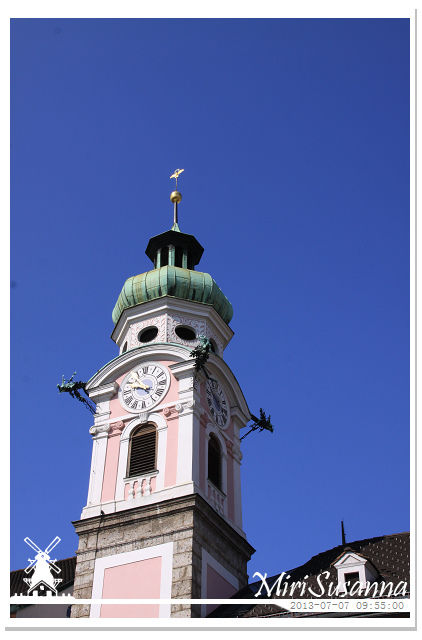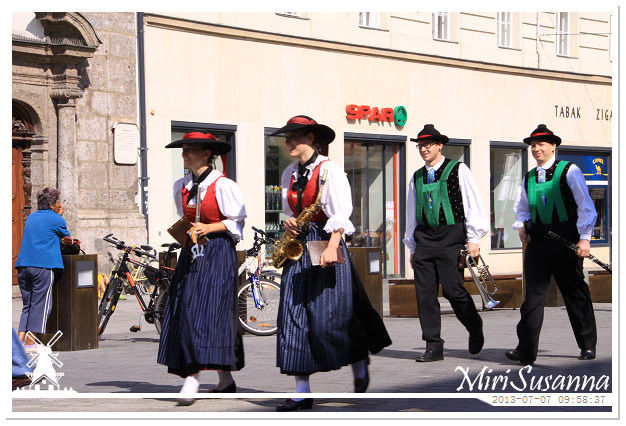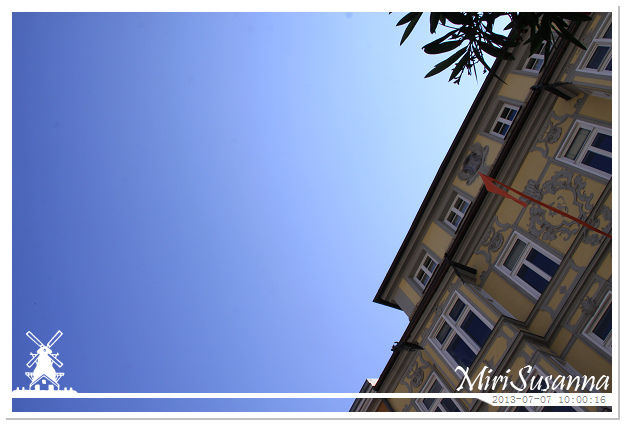 急救幾次之後,還有一點點殘餘。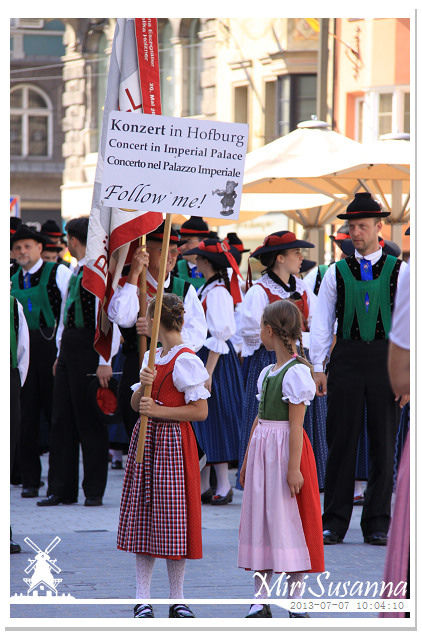 They were preparing to match to Hofburg for a concert.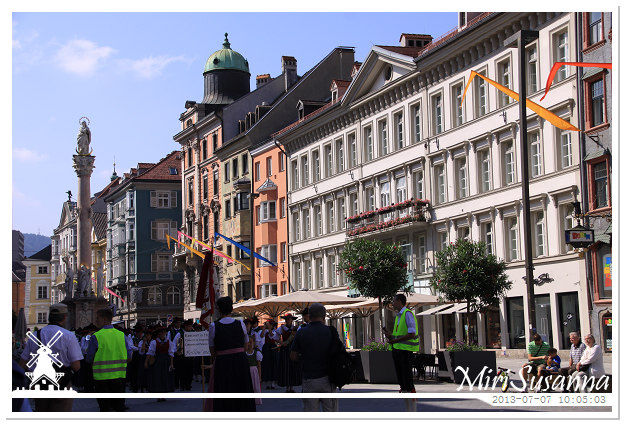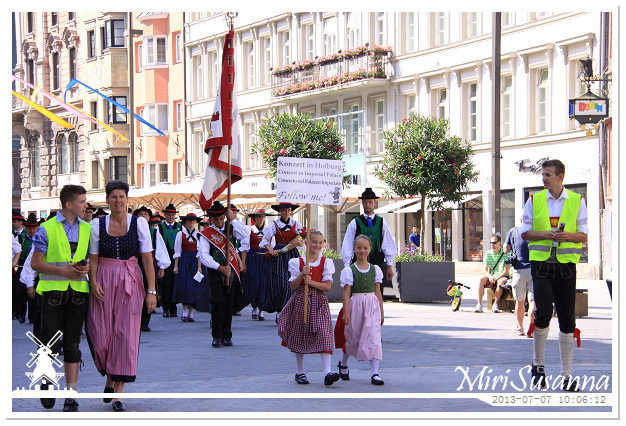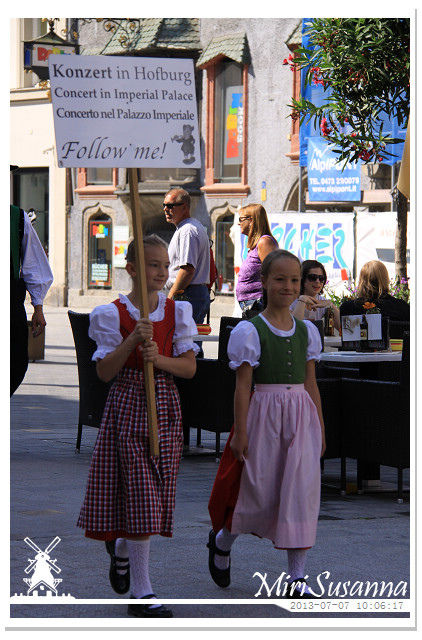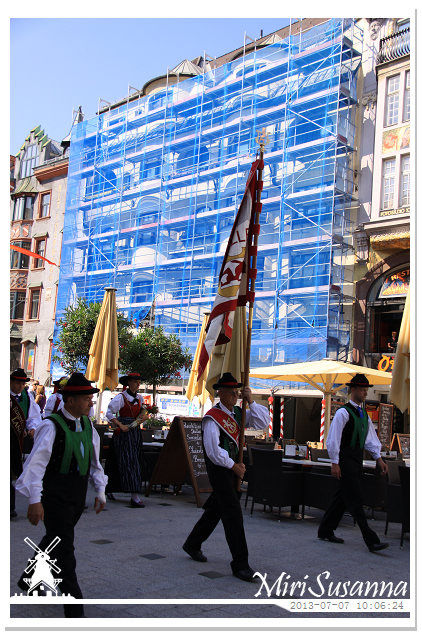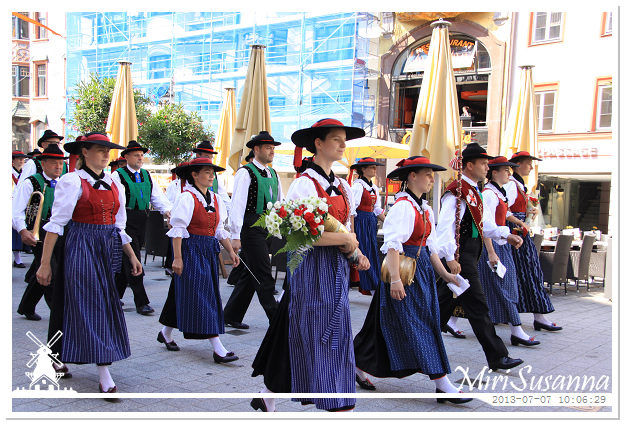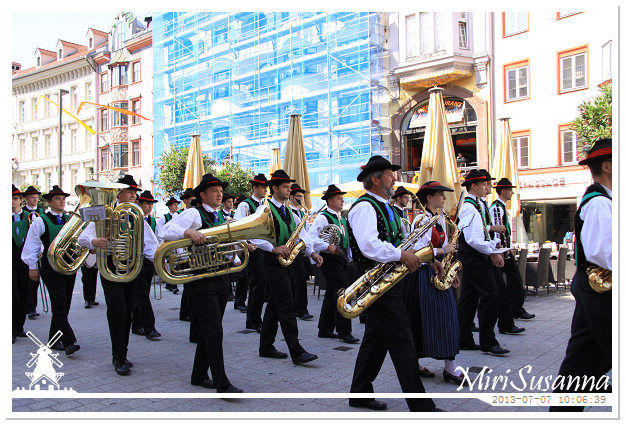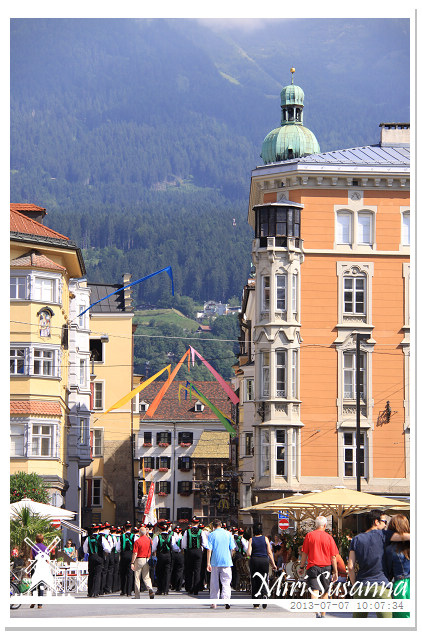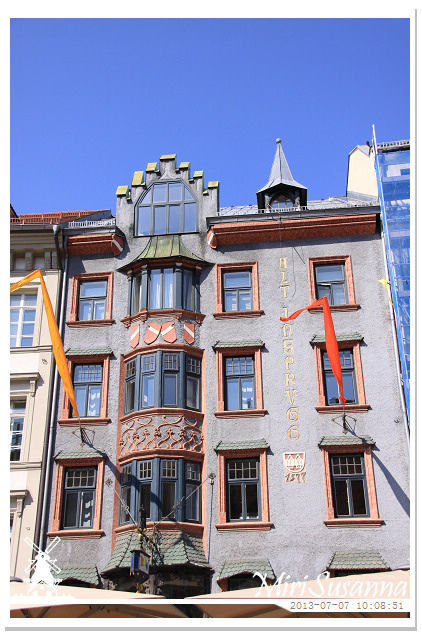 亞納柱。
Annasaule.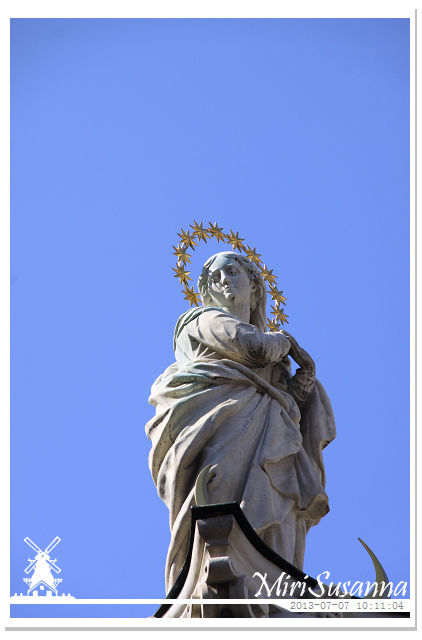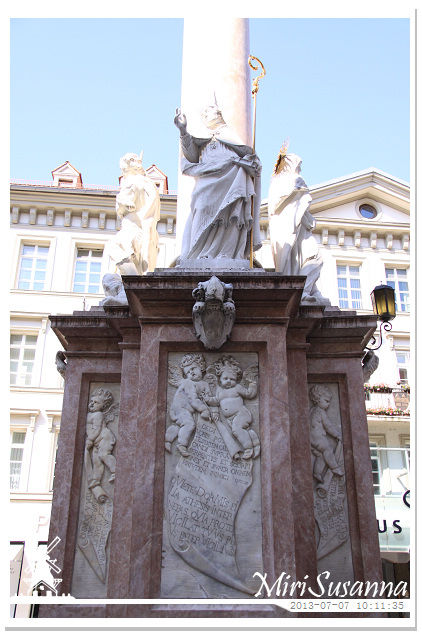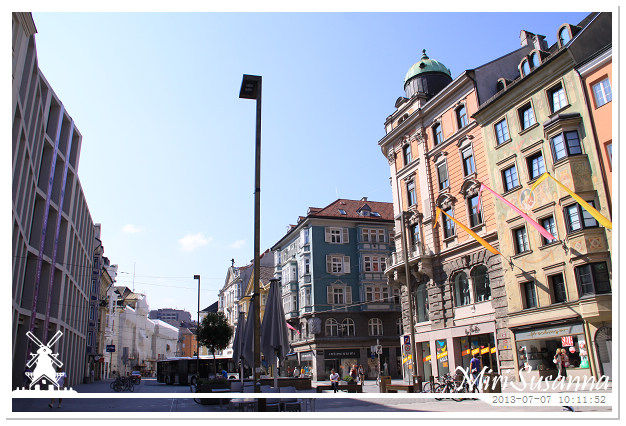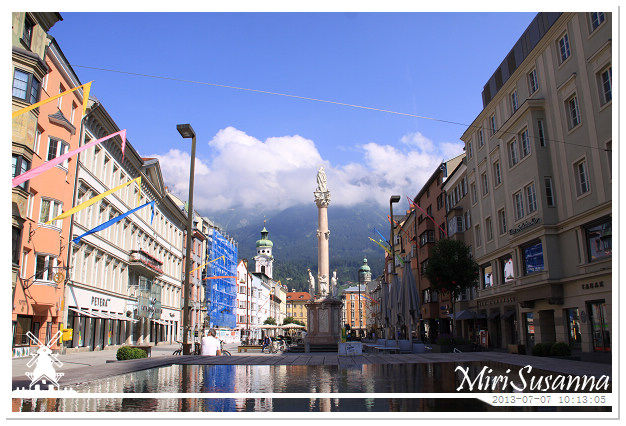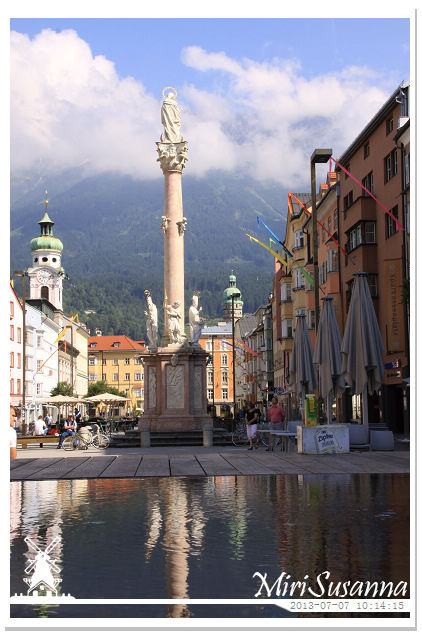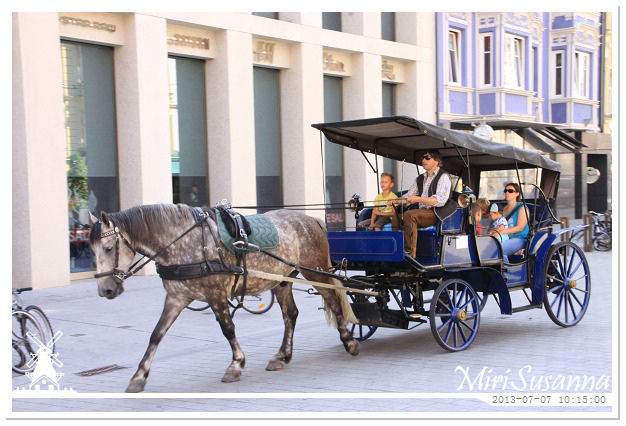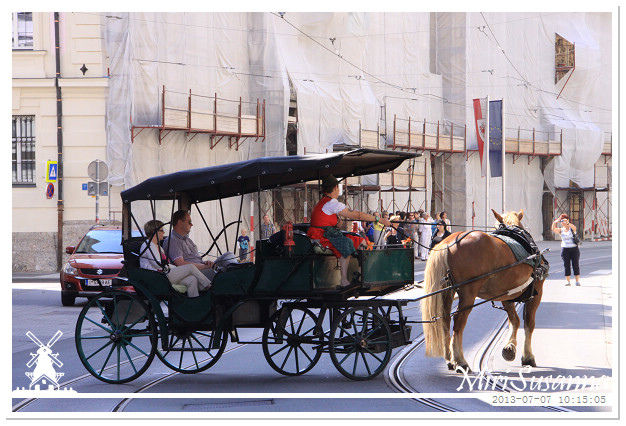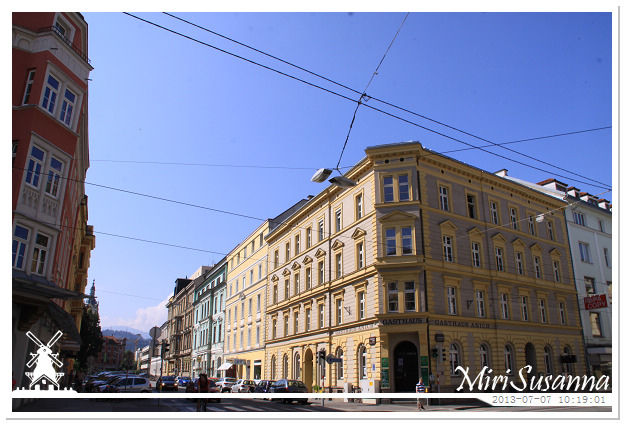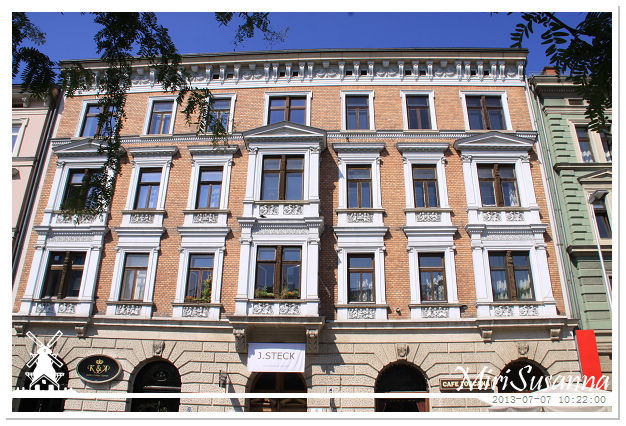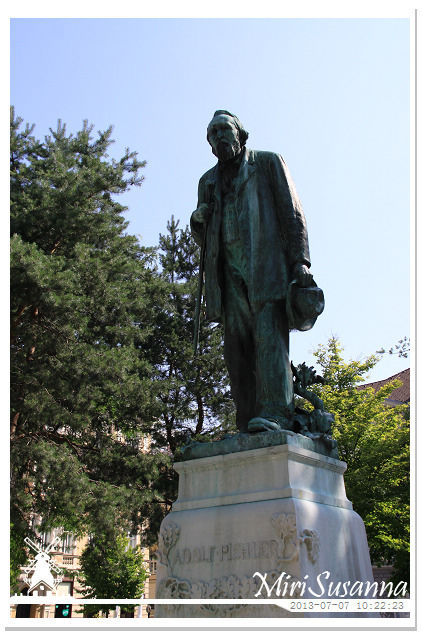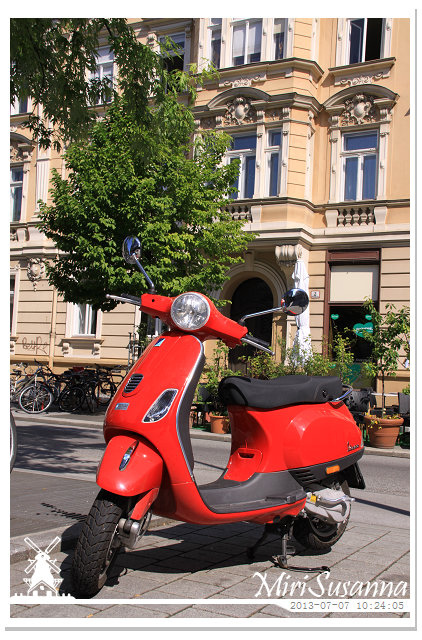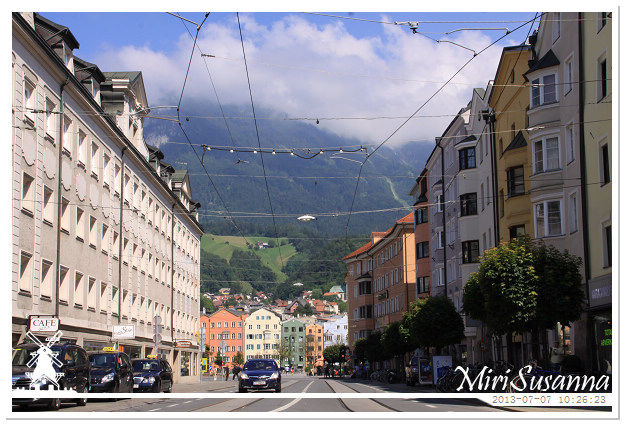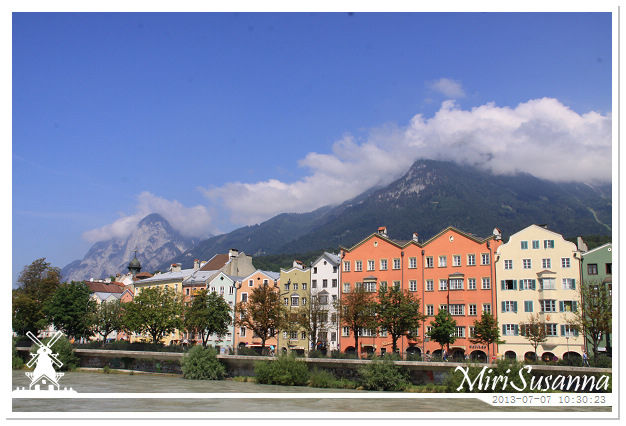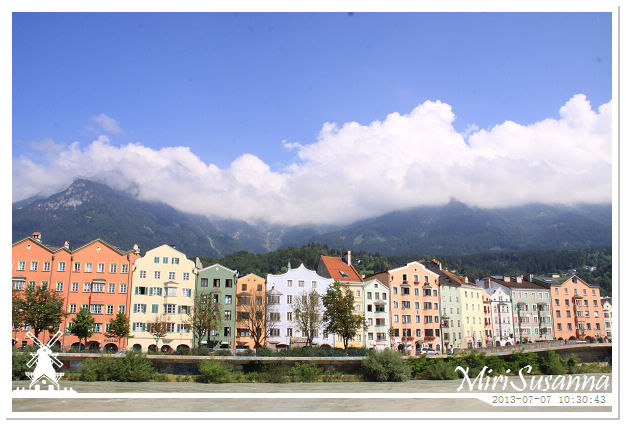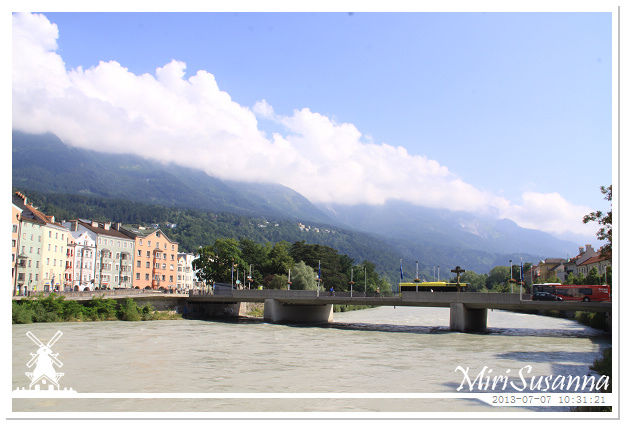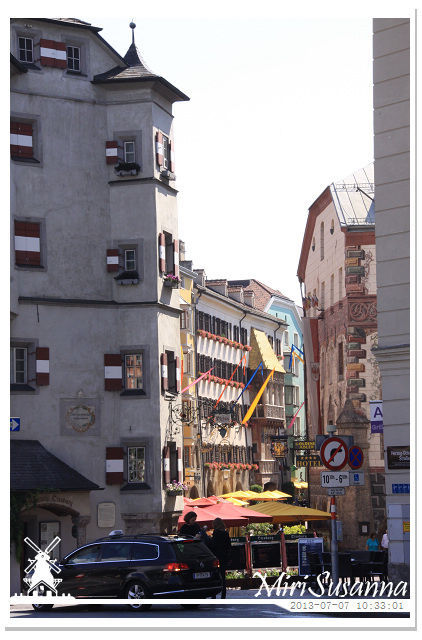 再見了,因斯布魯克!
Goodbye Innsbruck!