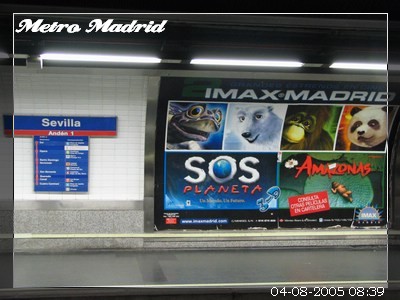 August 4, we woke up early to catch our flight which would depart at 11:35 to Faro, Algarve. After breakfast at Starbucks, we started our journey to Madrid Airport. This's the pictures in Metro Sevilla.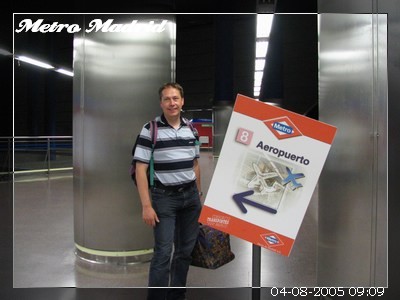 Changing metro train to airport.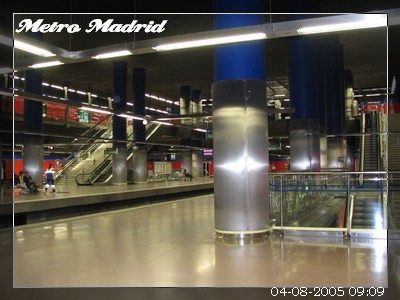 Modern metro station.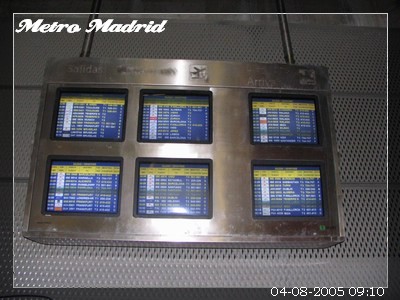 You can check your flight lastest information before you arrive airport.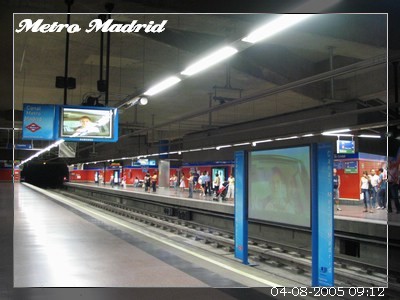 Entertainment screen available.

Our train arrived.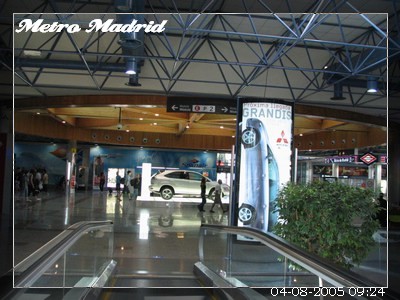 The walking path between metro station and terminal.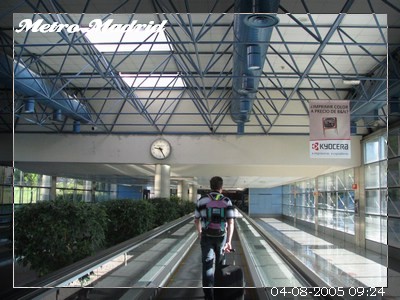 I was always dropped behind.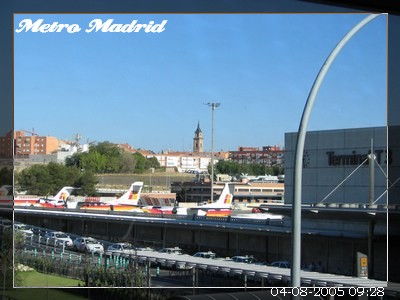 Here's our check-in terminal – Terminal 3.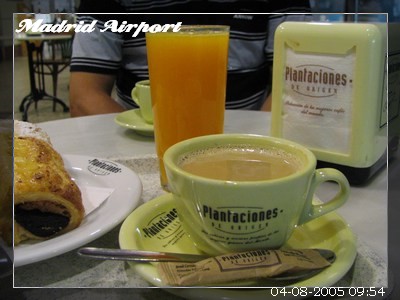 After check-in our luggage, we had a relaxing tea time in airport.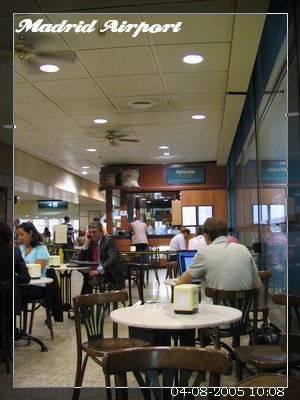 A small area fulled with aroma of coffee.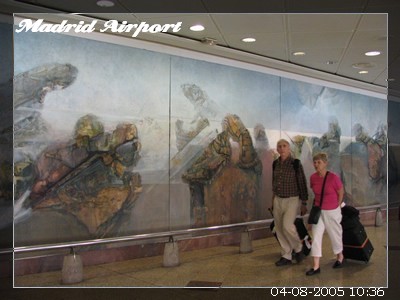 Different arts showed in shopping area.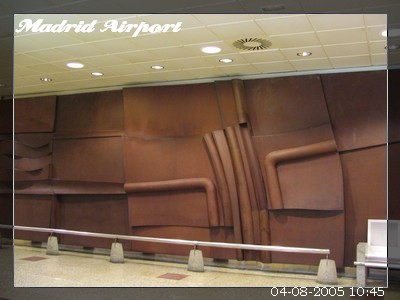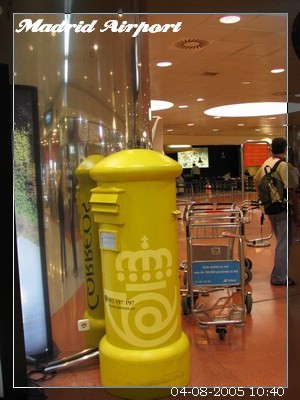 We were looking for this pillar-box to drop postcards for my family in Malaysia.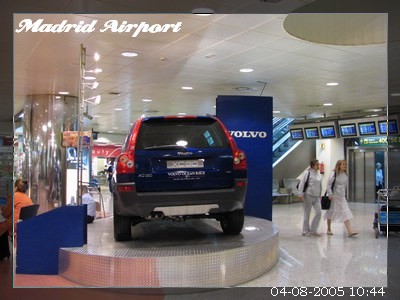 Volvo exhibition.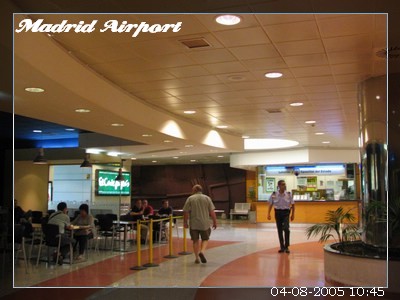 A corner in shopping area.

Waiting seats for broading.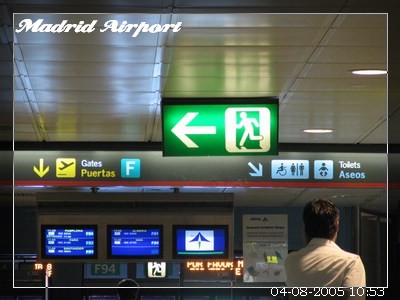 Passangers could past the security check only after their flight had been announced for broading.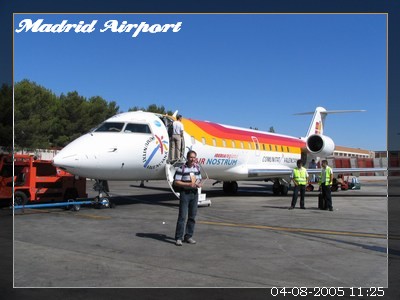 We walked a long way to our plane.

Hurray, we would on broad and departed to Faro.