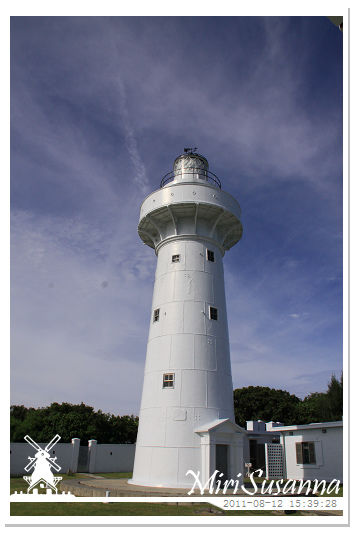 這是墾丁一日遊的最後一篇。續佳樂水之後,我們到風吹沙和鵝鑾鼻兩個點,然後就趁早趕回高雄了。
This is the last part of KenDing one day trip. We went to FengChuiSha and ELuanBi. Then we began our way back to GaoXiong.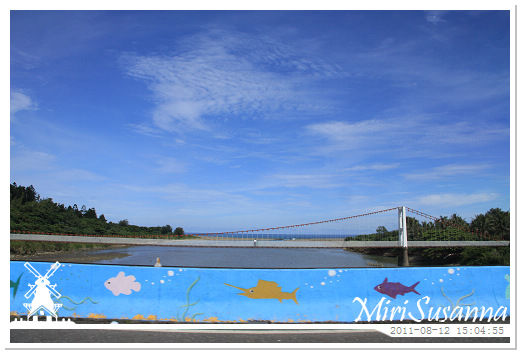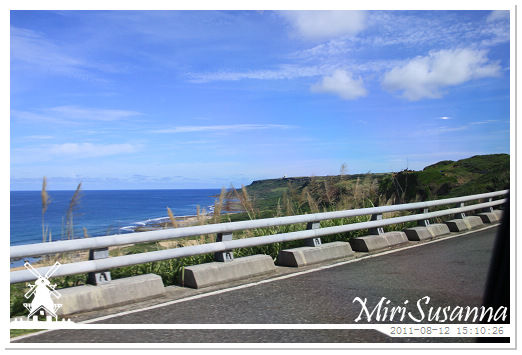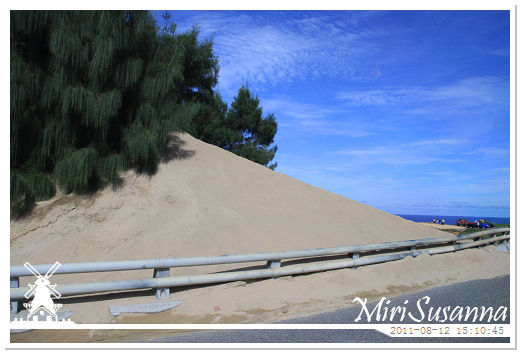 風吹沙。
FengChuiSha or Wind Blow Sand, a serves as the pit spot between ELuanBi and JiaLeShui. The seashore area is coral reef rocky coast. The layer here is a mixtures of littoral sand that come from the battering of the wind and the rain over the years.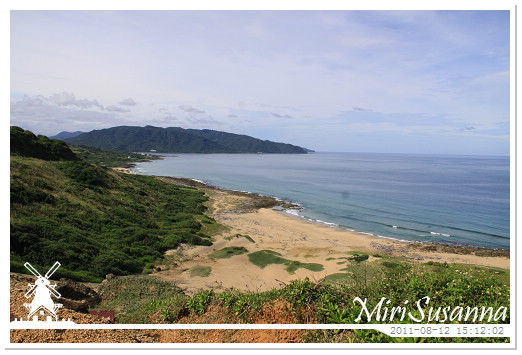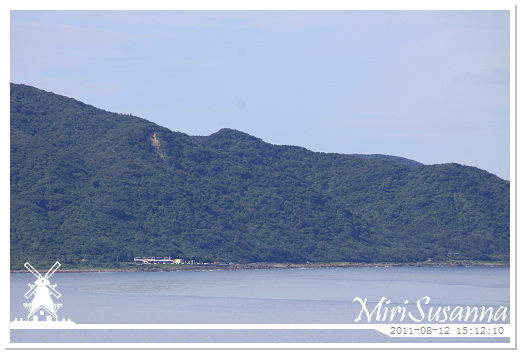 遠處是佳樂水。
The building over there was the restaurant which we had our lunch.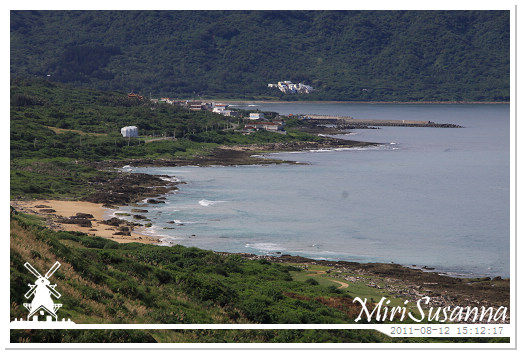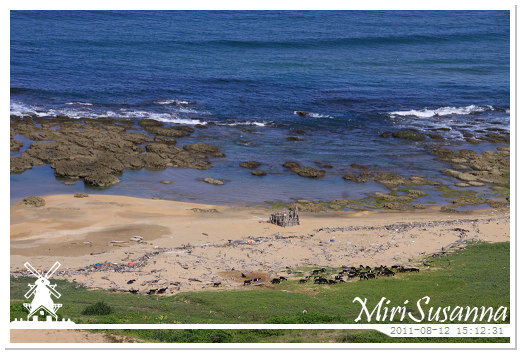 聽到旁邊的小朋友在喊羊咩咩加油,仔細一看,下面有羊群經過呢!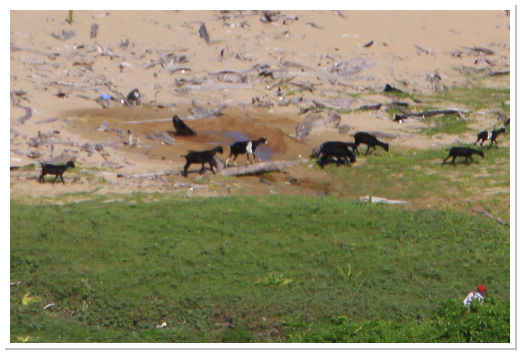 放大看看。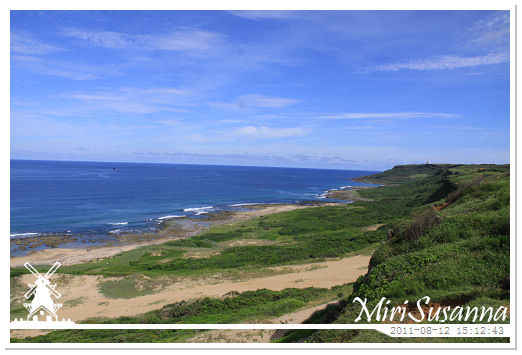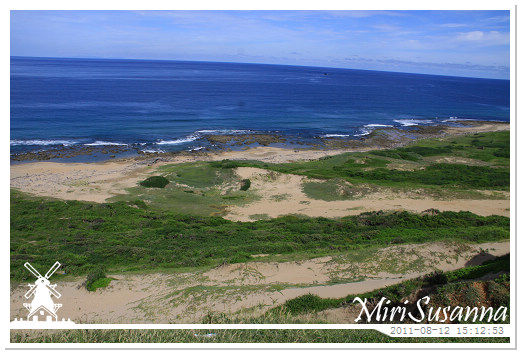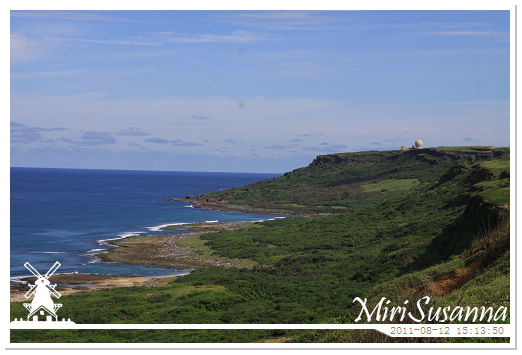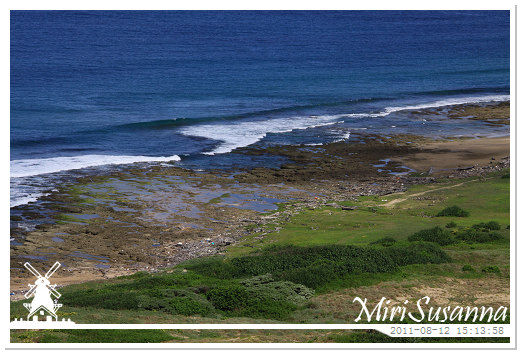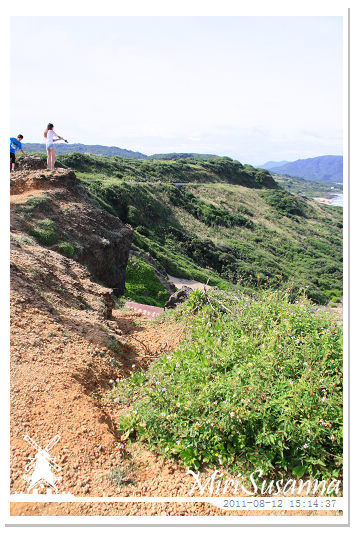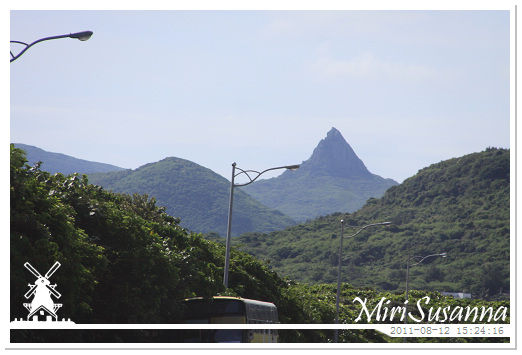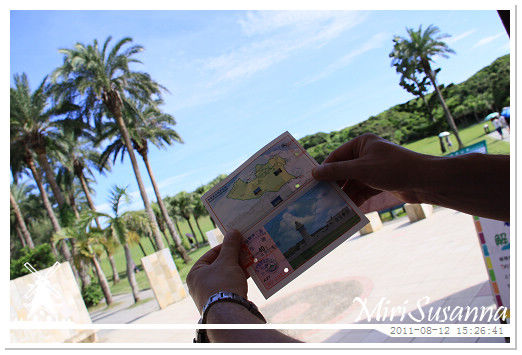 來到鵝鑾鼻公園。
ELuanBi park which located at the most southern part of Taiwan.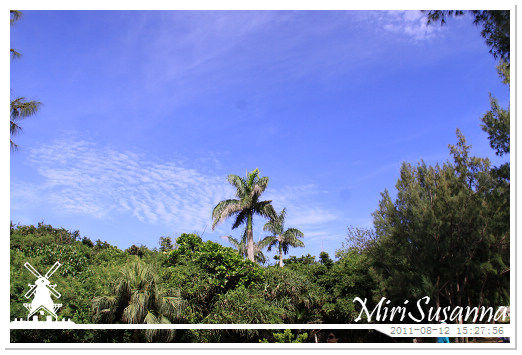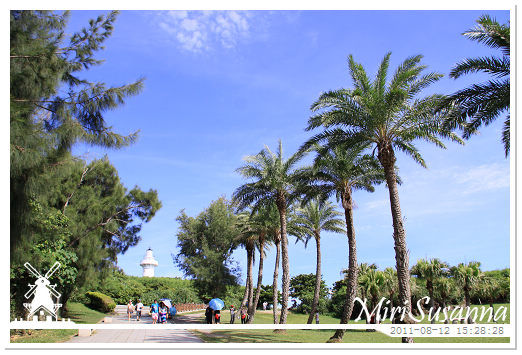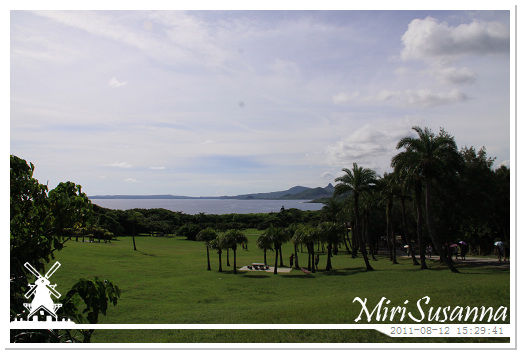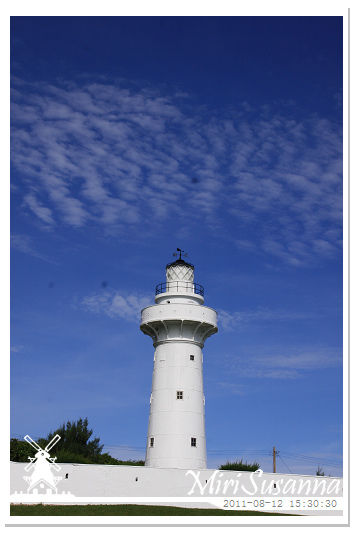 鵝鑾鼻燈塔。
ELuanBi lighthouse: In 1882, for the sake of cursing safety, the government employed a British technician to build a lighthouse at Eluanbi. The building-up process was under constant invasion by local aborigines; therefore, the lighthouse was armed with cannon and embrasure. Moreover, they trenched the edges of the lighthouse and a garrison was stationed in it. The Eluanbi Lighthouse is one of the armed lighthouses in the world.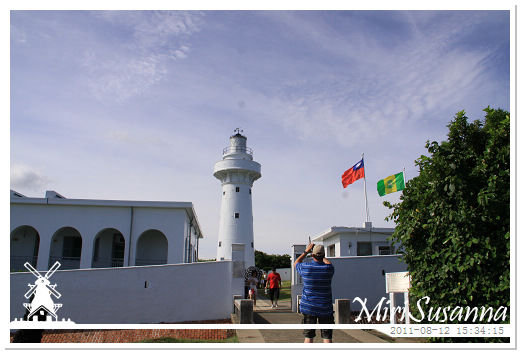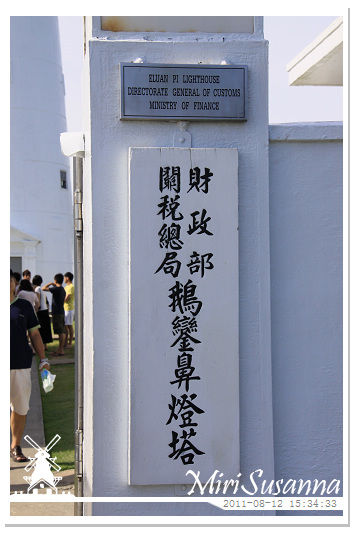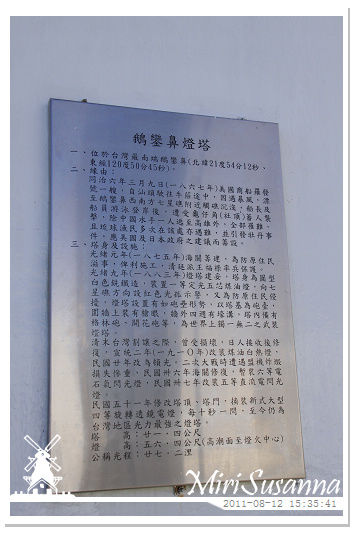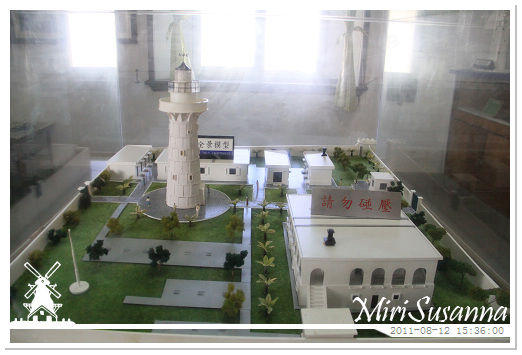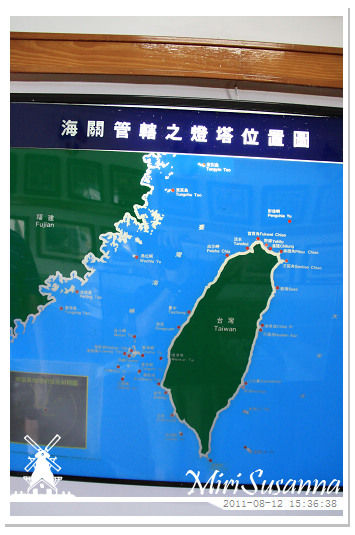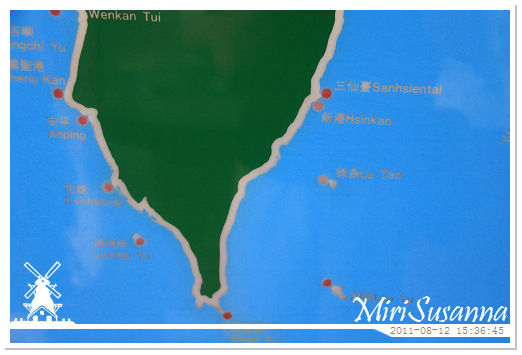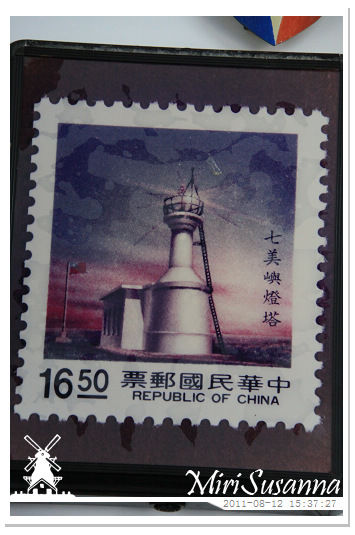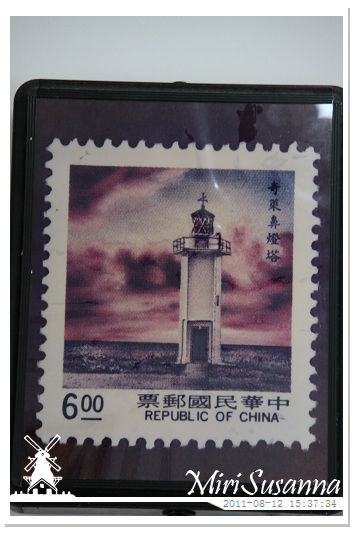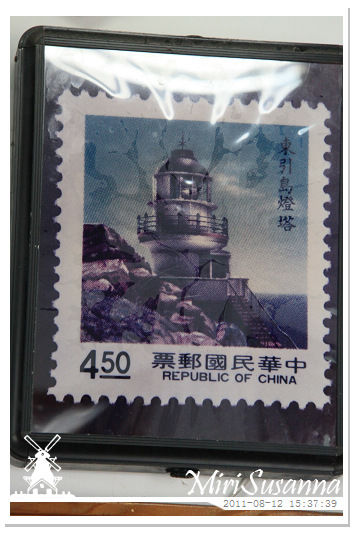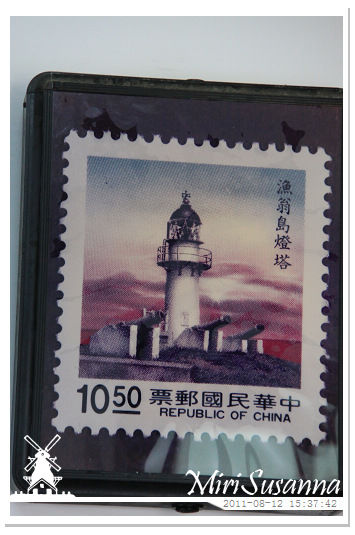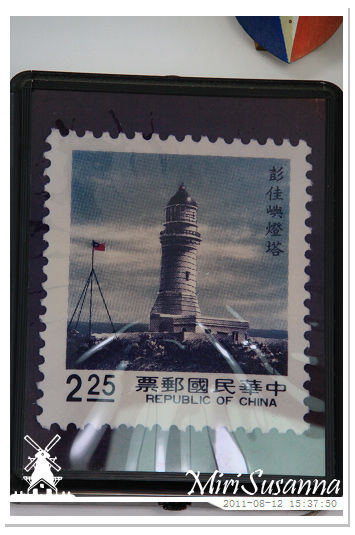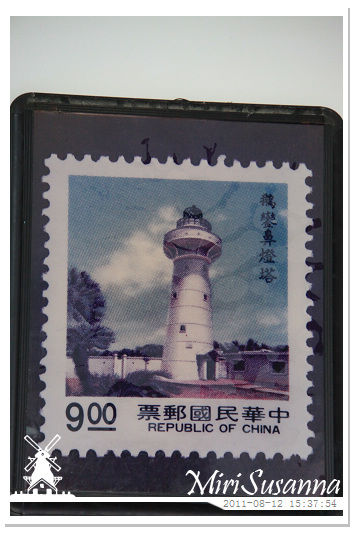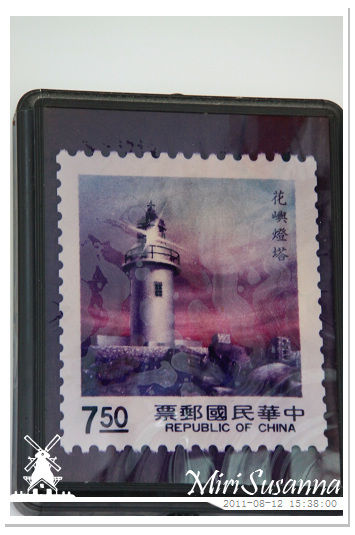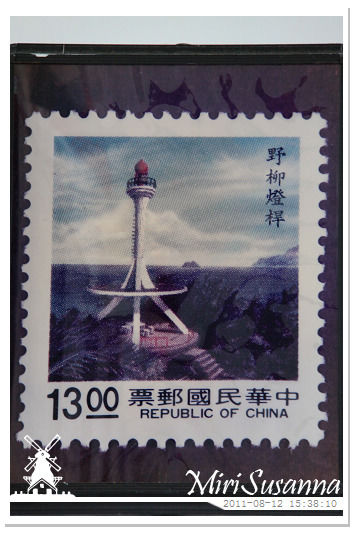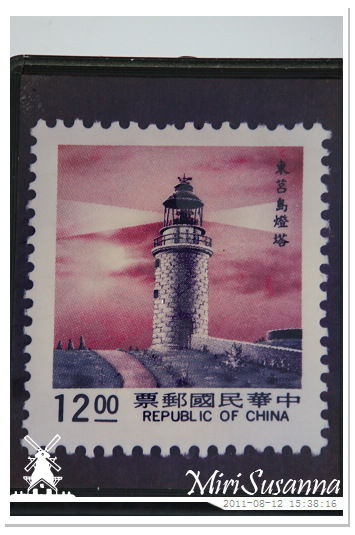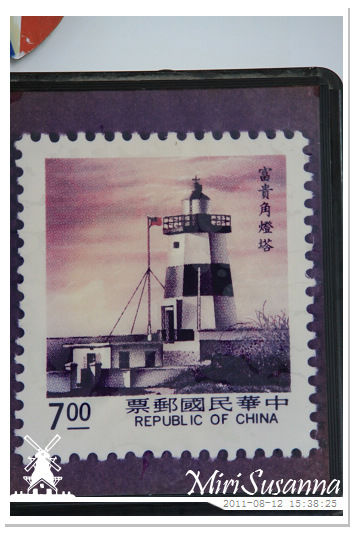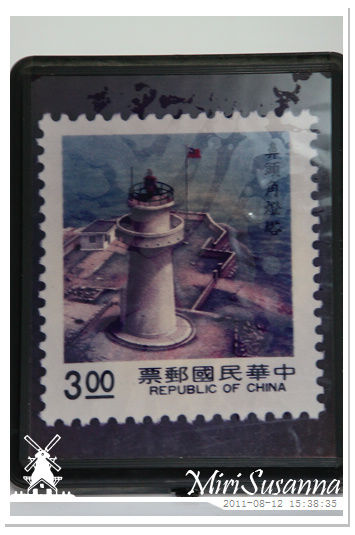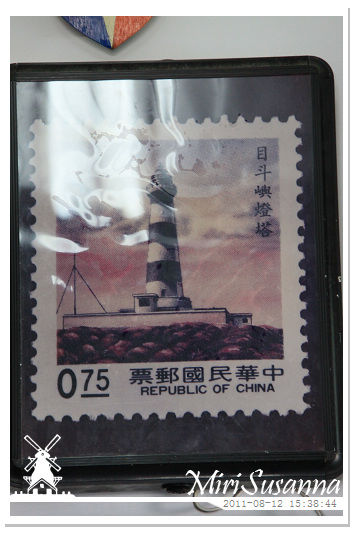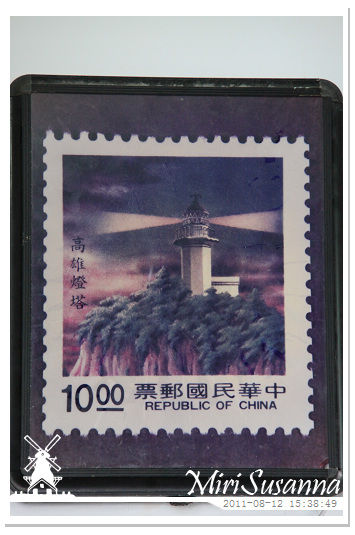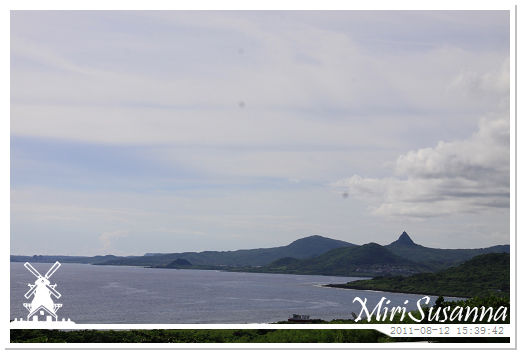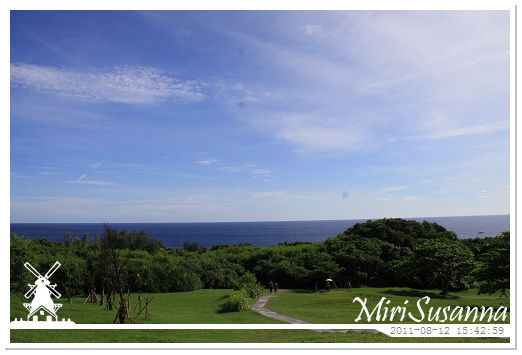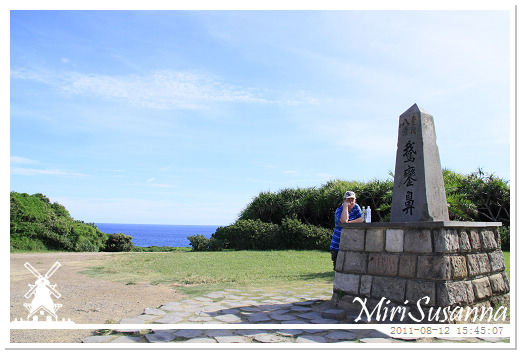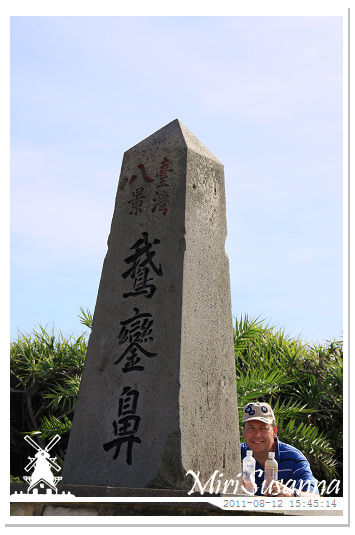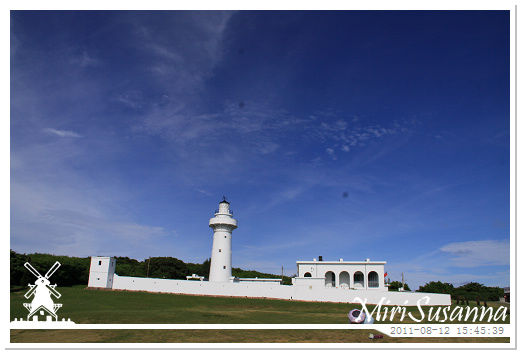 相機入塵,自動打水印。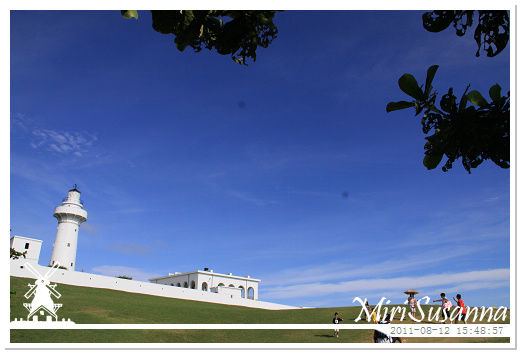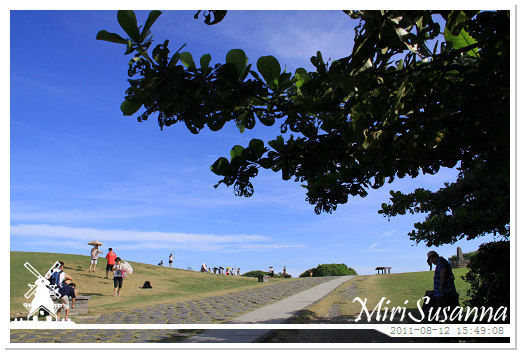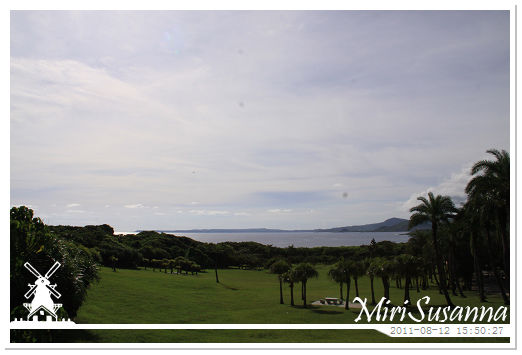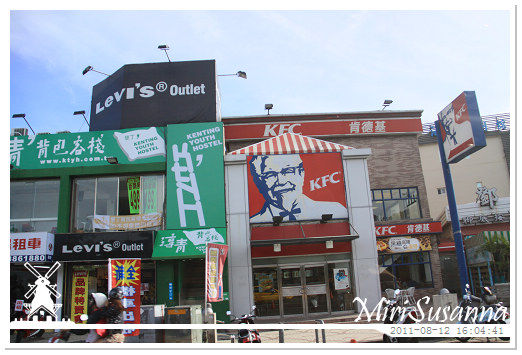 離開鵝鑾鼻,開始回程了。這是經過墾丁市區。
On the way back to GaoXiong. This is center of KenTing town.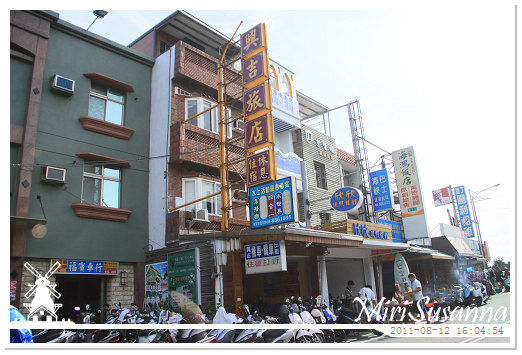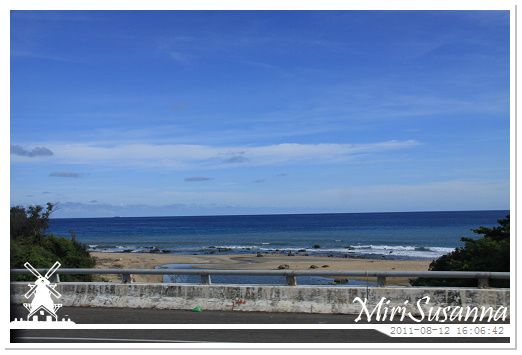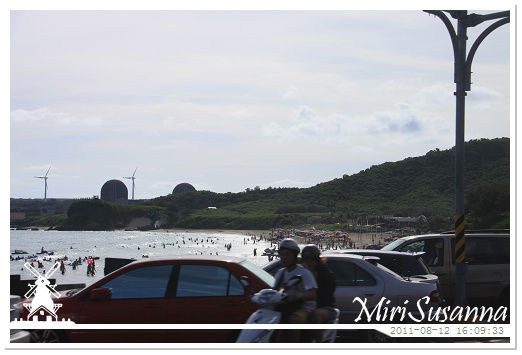 熱門的南灣。
Famous NanWan south bay.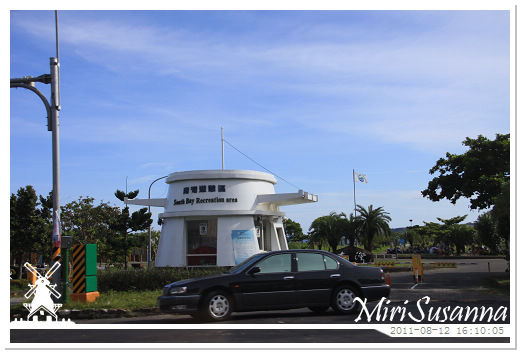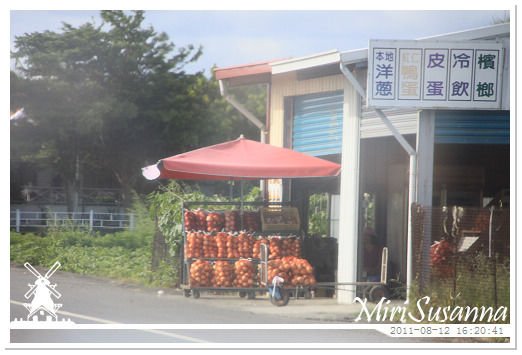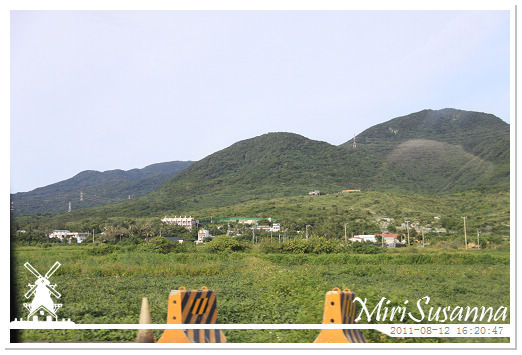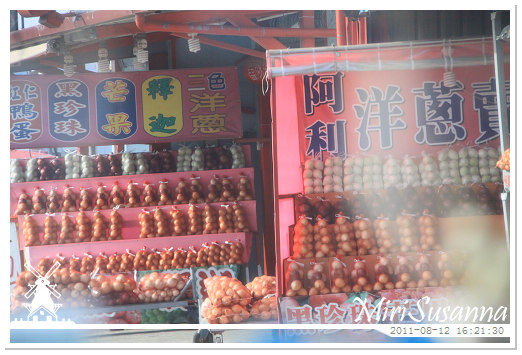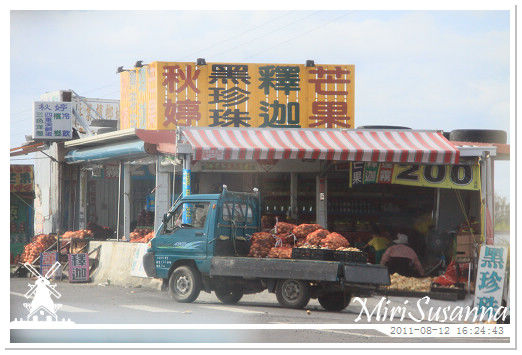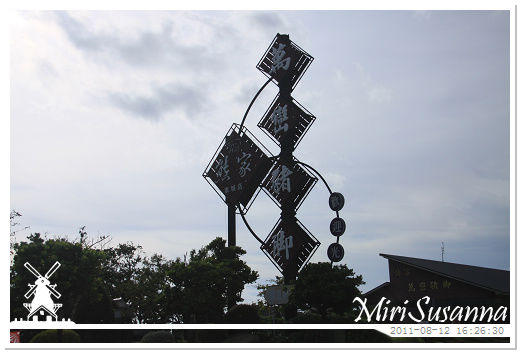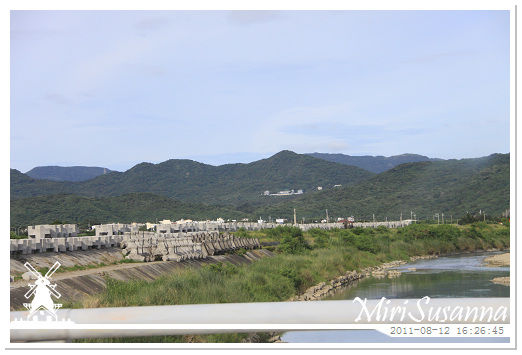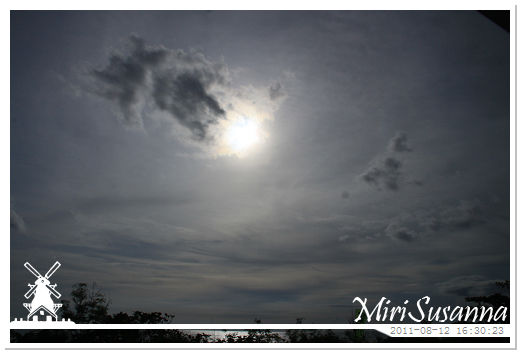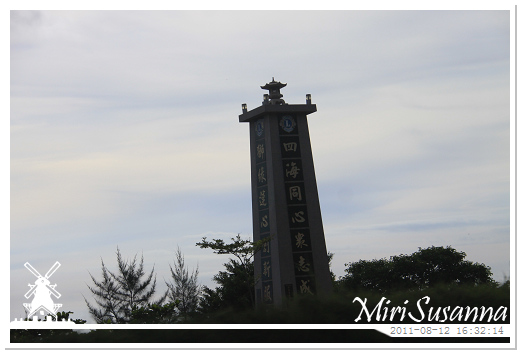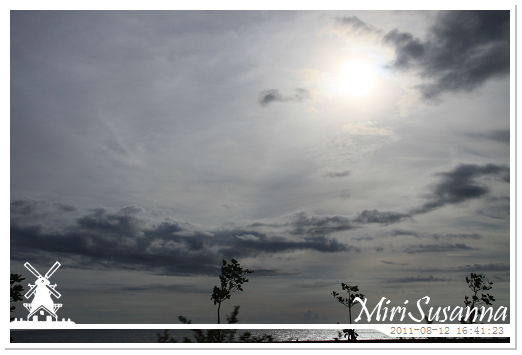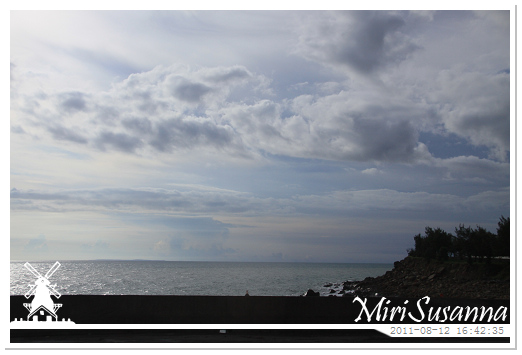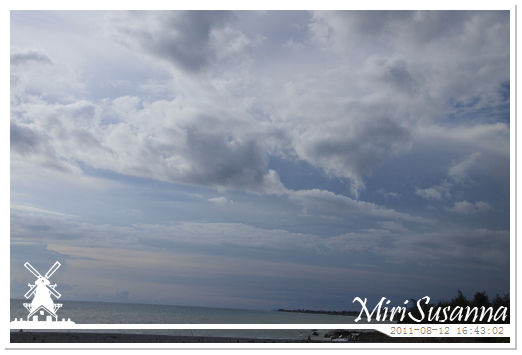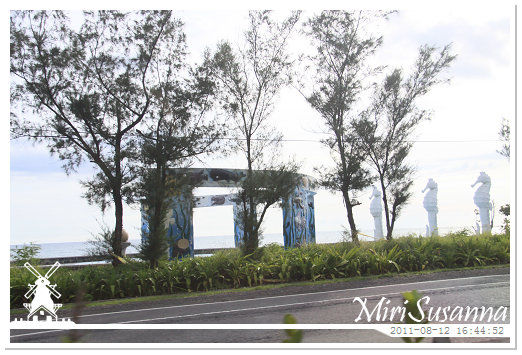 有海馬~~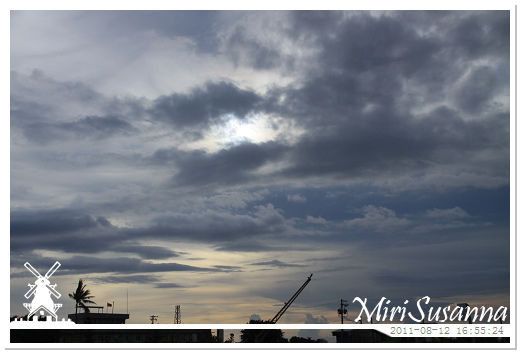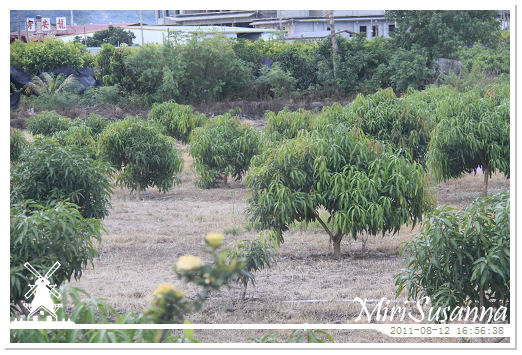 接枝的芒果。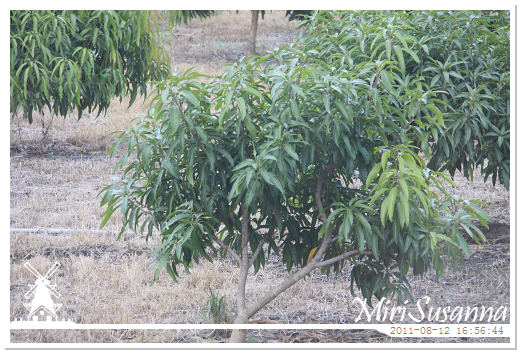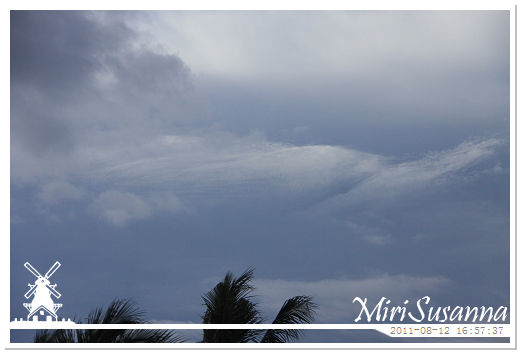 開心的海豚!
Happy dolphin.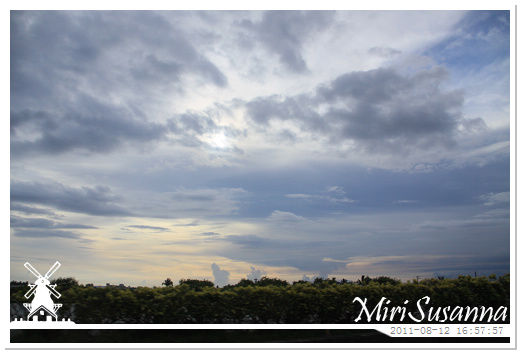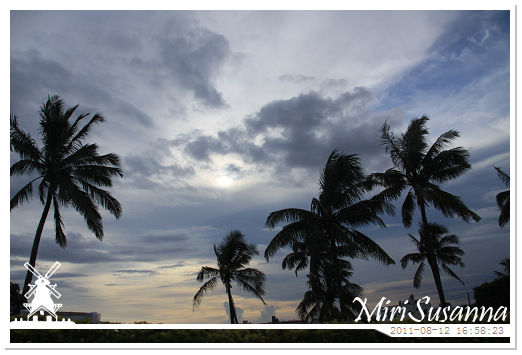 這張讚!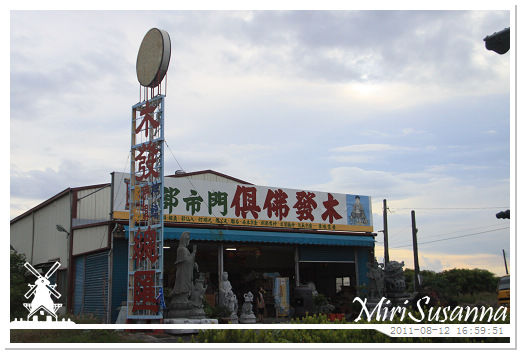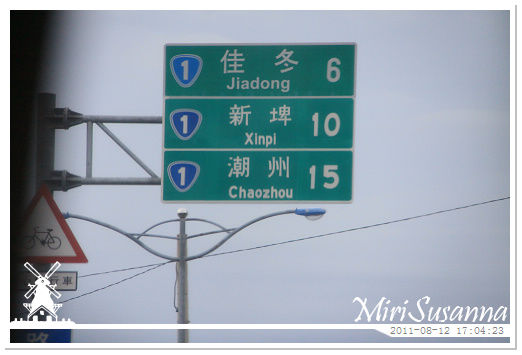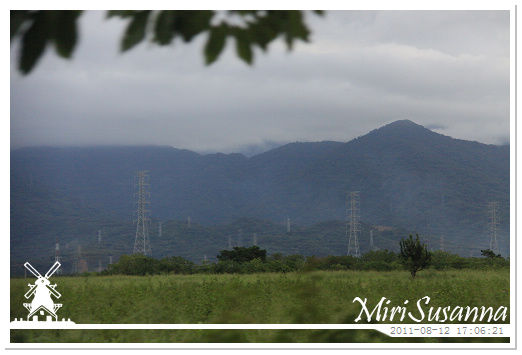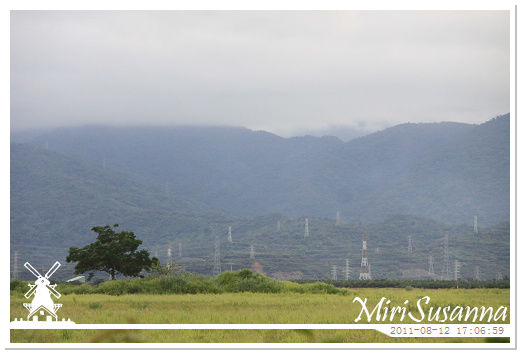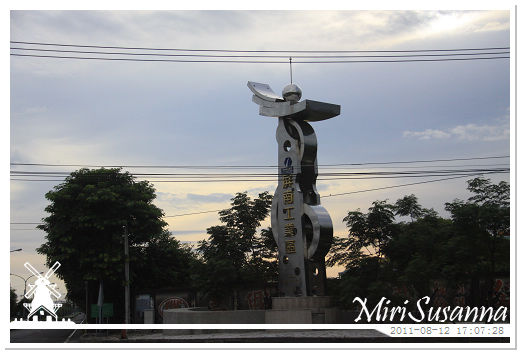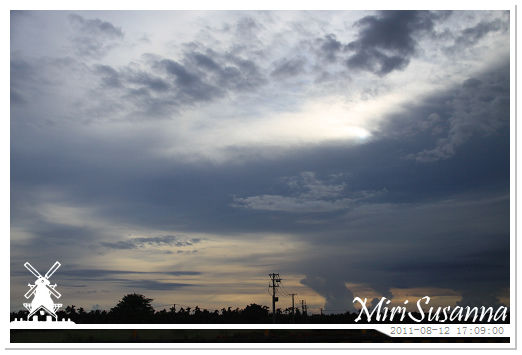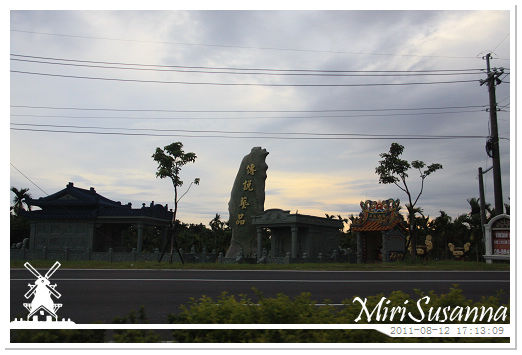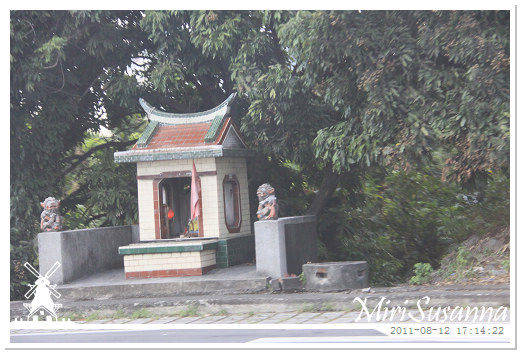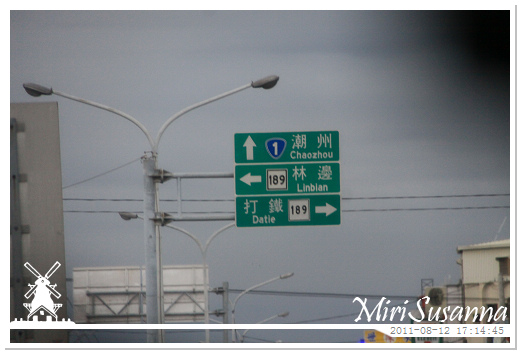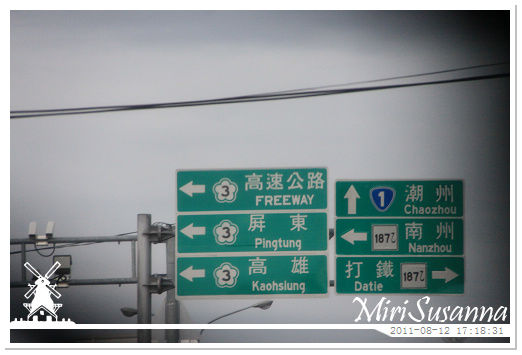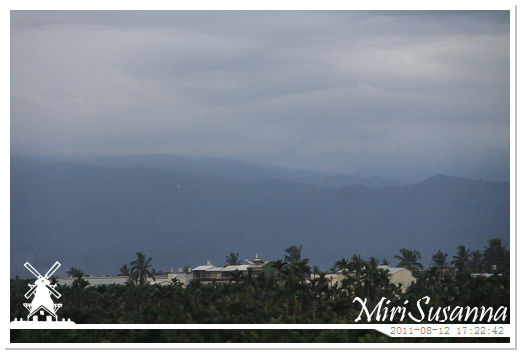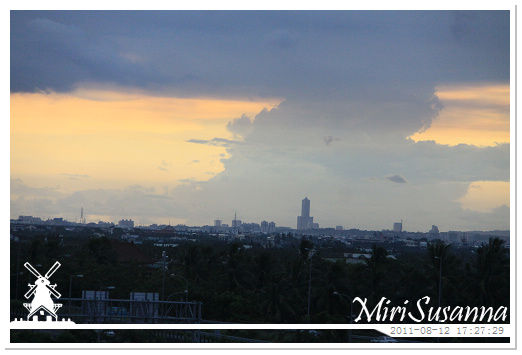 看到那麽多雲籠罩在高雄市上方,開始擔心又是大雷雨的晚上會迎接我們。陳先生說,樂觀點吧,不會下雨的。呵呵,真的哦,整晚都是好天氣。