為了一睹十六湖國家公園之美,克羅埃西亞成了我們今年暑假的目的地之一。好久以前,網路上盛傳十六湖的美景,讓我很想親自去走一走。雖然間中去了九寨溝,但慾望依然不減。今年,算是圓夢了。
The Plitvice Lakes of Croatia is famous with its sixteen lakes, waterfalls and nature landscapes. Many years ago, its beautiful scenes have been shared by emails and on websites. Since then, I have a dream to visit this paradise. When we decided to travel to Alpe this year, Croatia, and for sure the Plitvice Lakes, has been included in our planning.
我們花了一整天的時間,走遍了整個十六湖國家公園。這享有歐洲九寨溝的景色,實在讚讚贊。正是盛夏,四處綠蔭,也讓我因此有了秋天再來一次的計劃。下一次來,一定得住上三五天,好好享受這世外桃源。接下來,分享的全是十六湖的照片。更多資料,可以點擊下邊的連結:
We took a whole day to enjoy the beauties in this national park. Hereby, I would like to share the photo's of the wonderful Plitvice Lakes. For more information about Plitvice, please visit below links:
從民宿往國家公園入口處的路上。
On the way from B&B to the main entrance of Plitvice.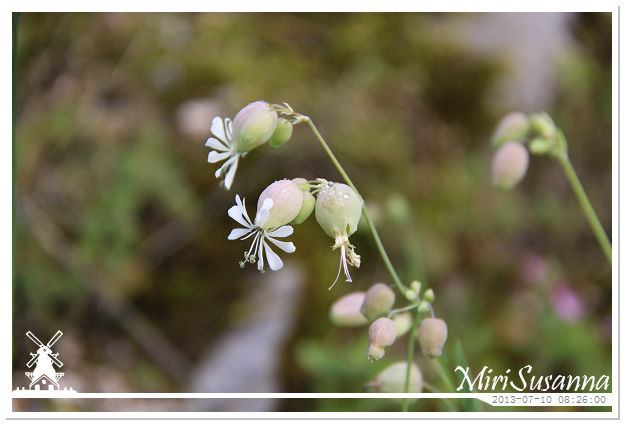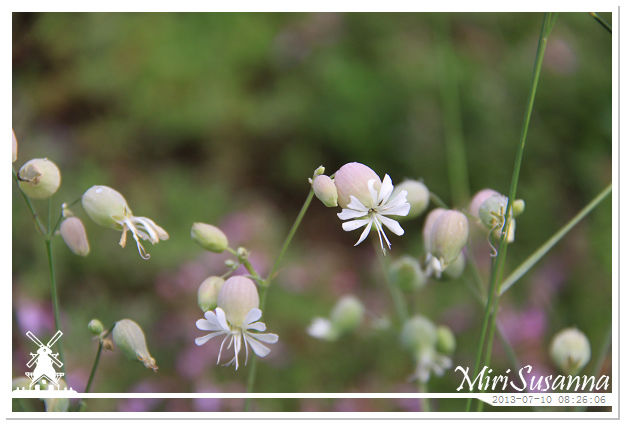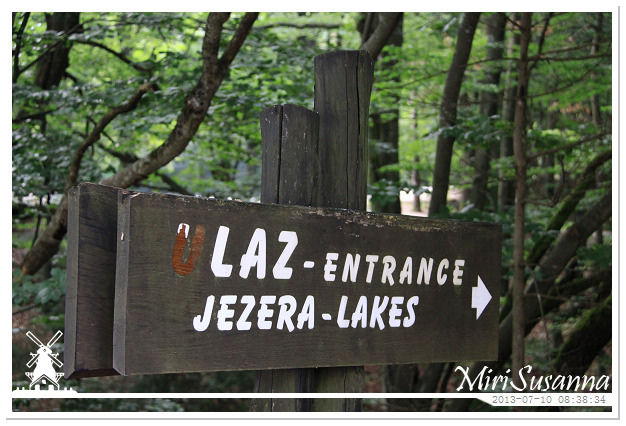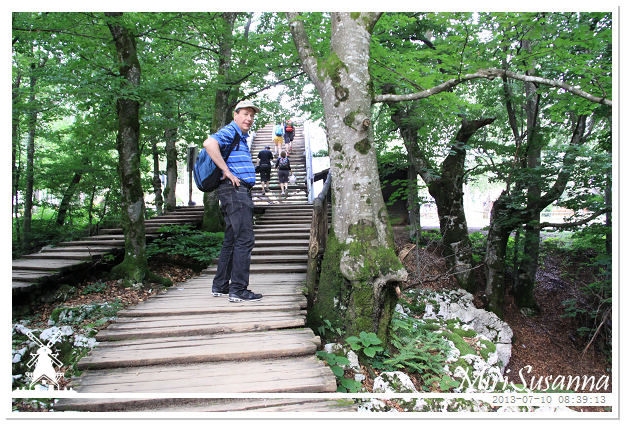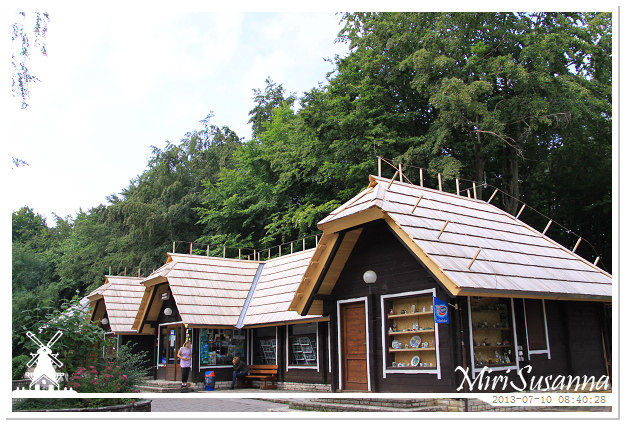 入口處旁的紀念品店。
Souvenir shops near the entrance.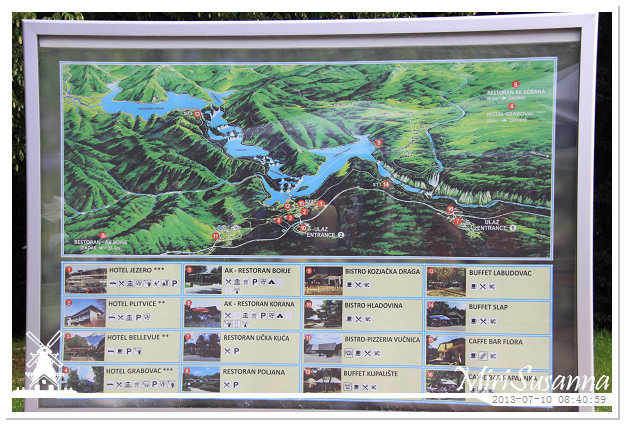 << Click to view original picture
<< Click to view original picture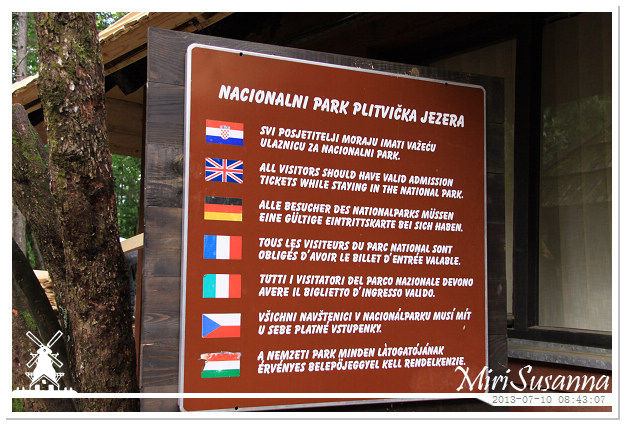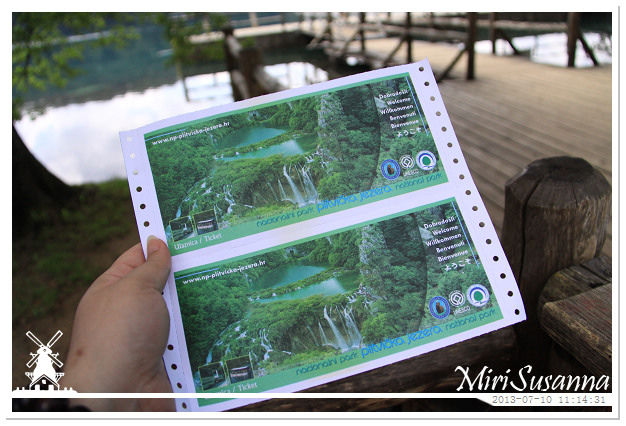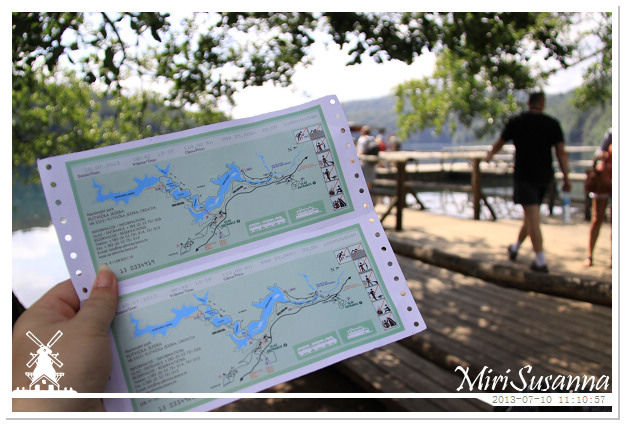 Entrance Fee: Adult 110kn 1Day or 180kn 2Days (April – October); 80kn 1D or 130kn 2D (November – March)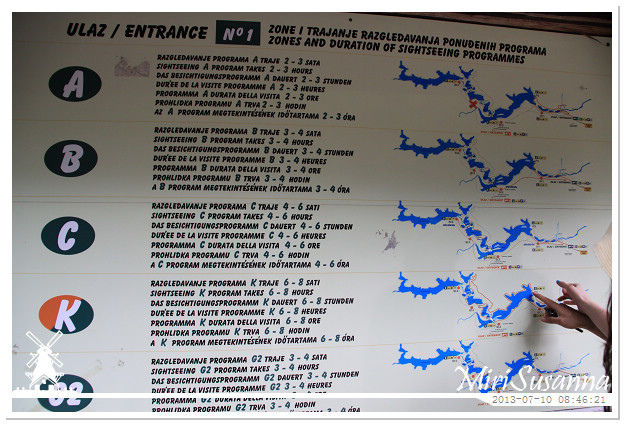 園區推薦的路線。我們是邊走邊湊路線,目的是走透透就對了。
Subjected programmes. We just picked here and there a bit with a main purpose: visit the whole park.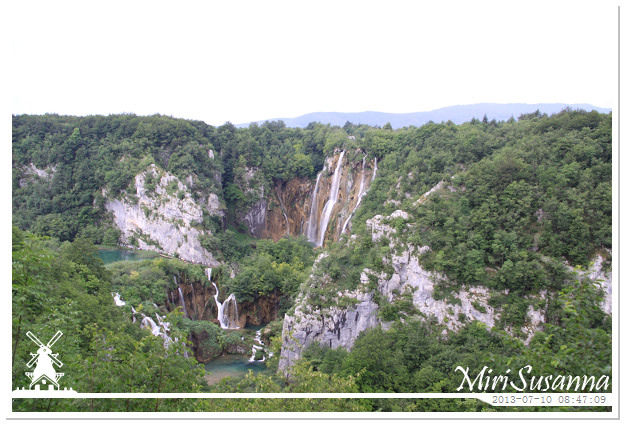 低湖區入口處的經典美景。
Opening scene at lower lakes: the big waterfall.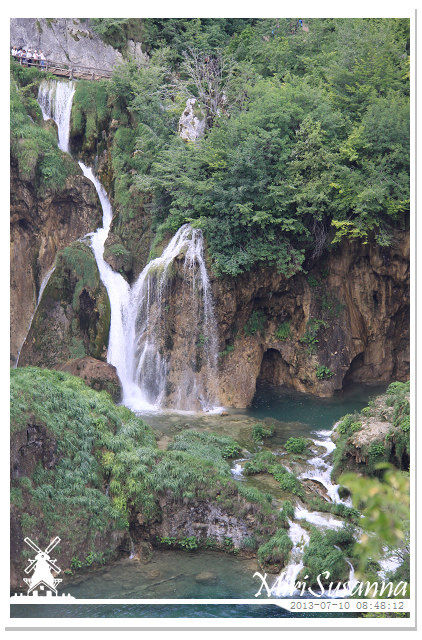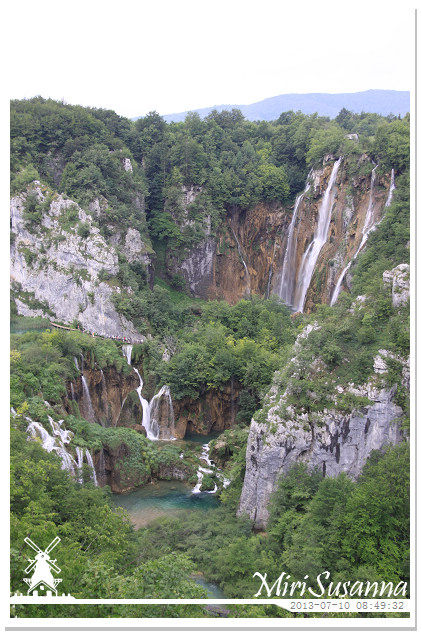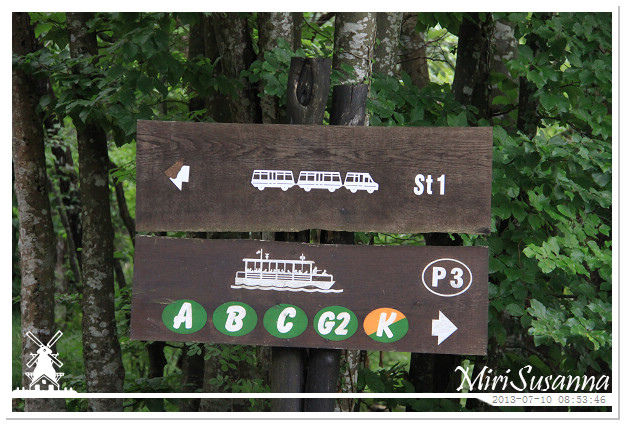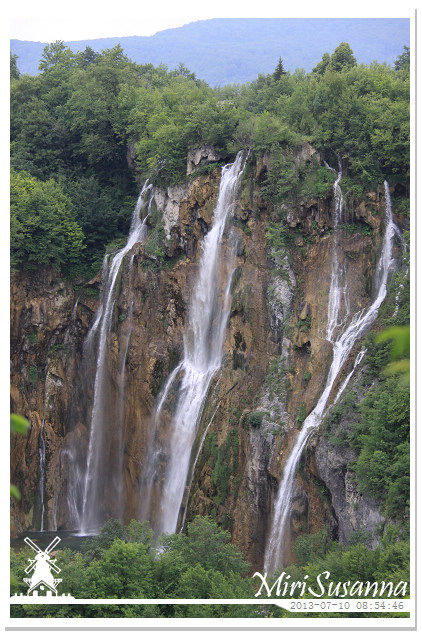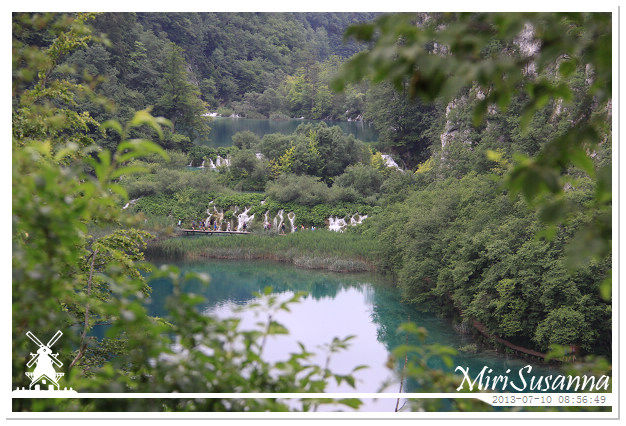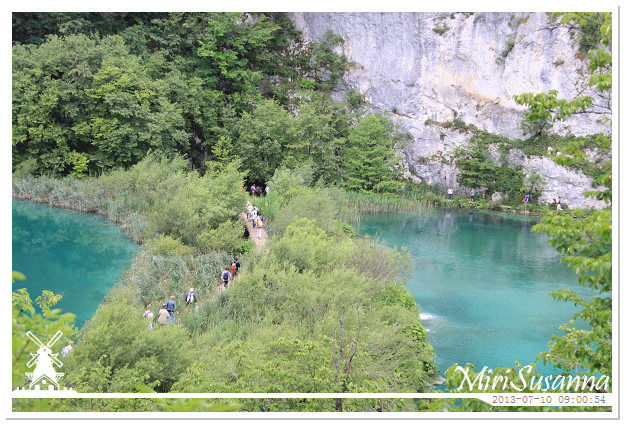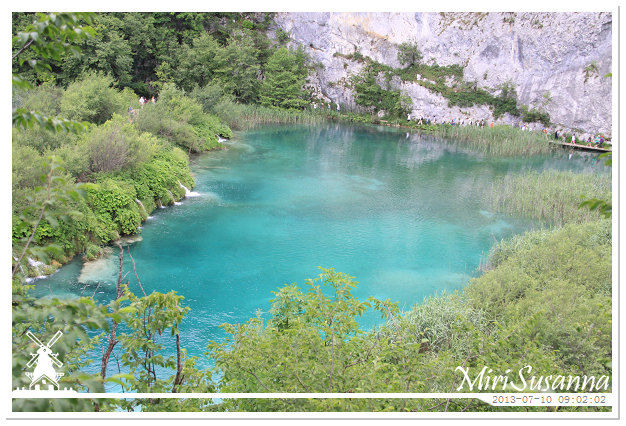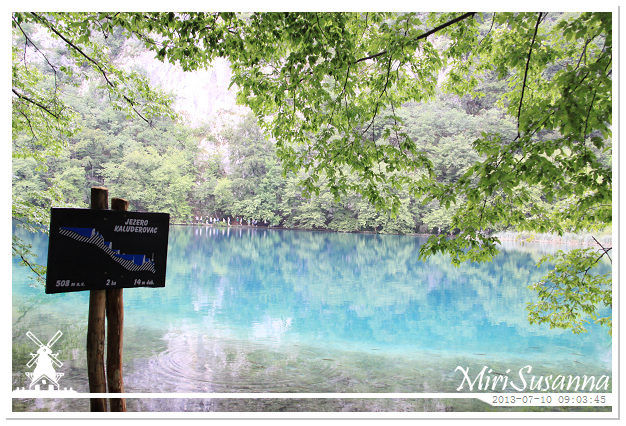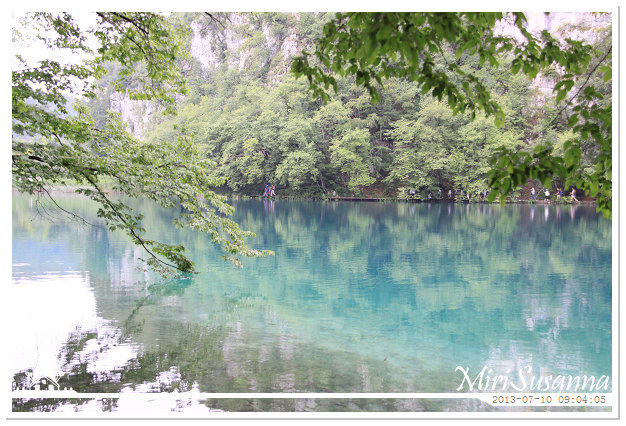 Jezero Kaluderovag湖。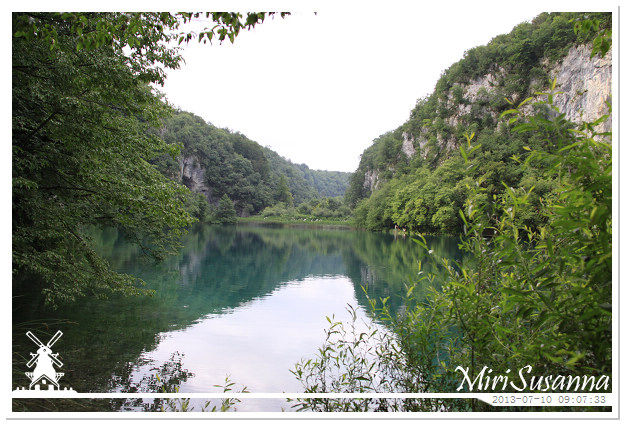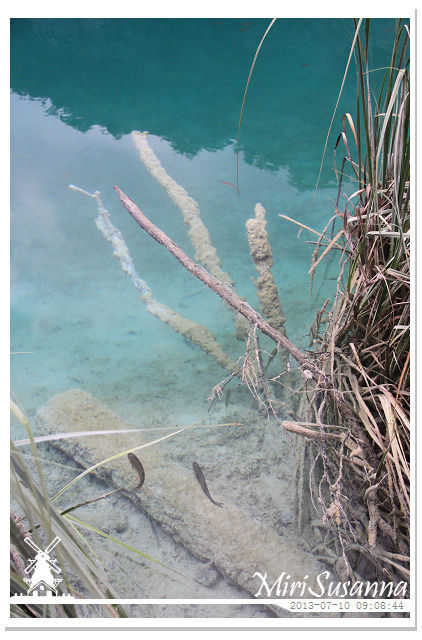 湖水清澈見底,賞魚。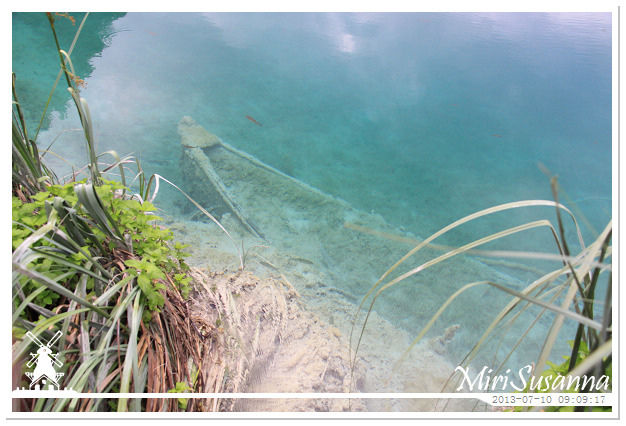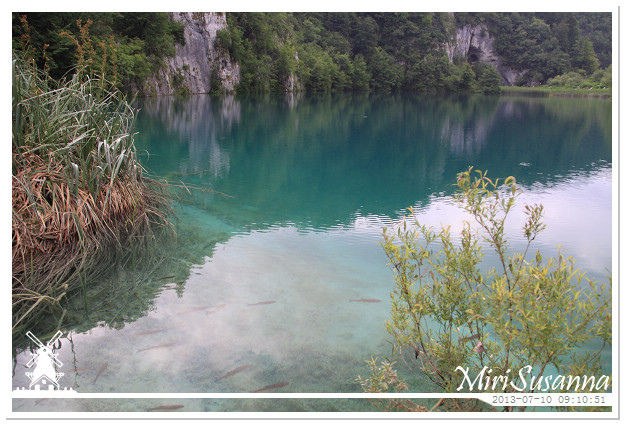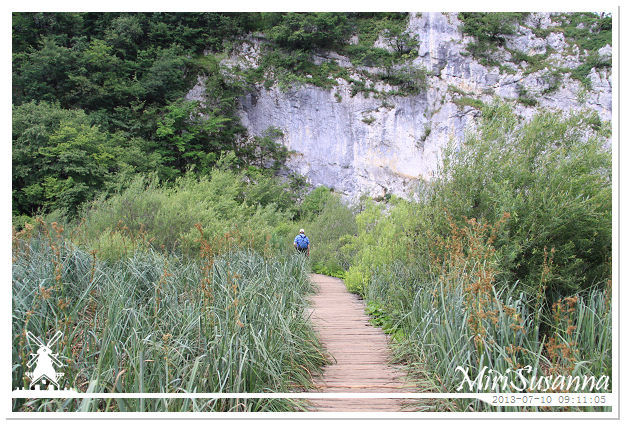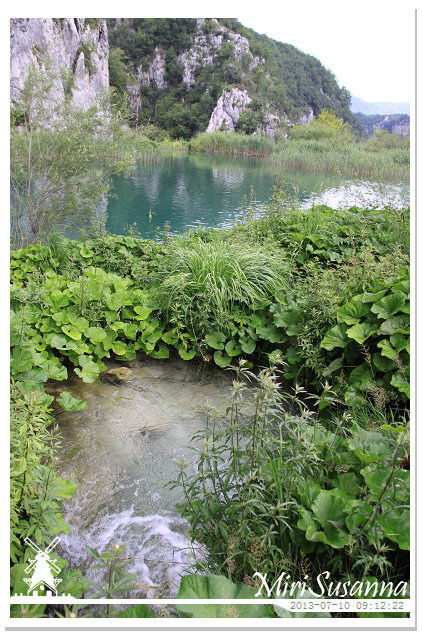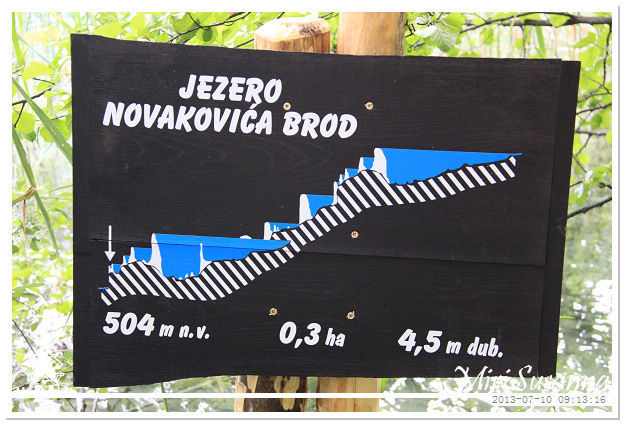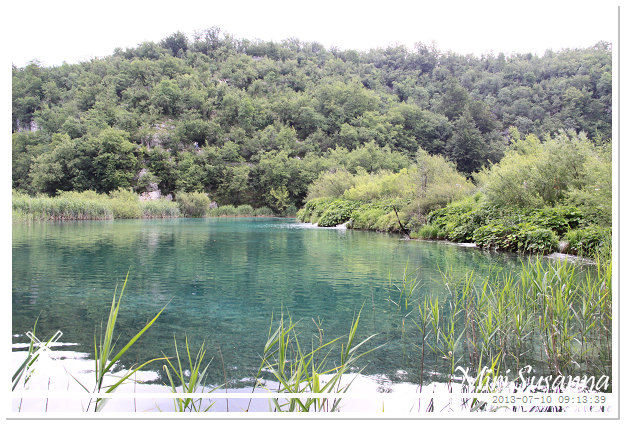 Jezero Novakovica Brod湖。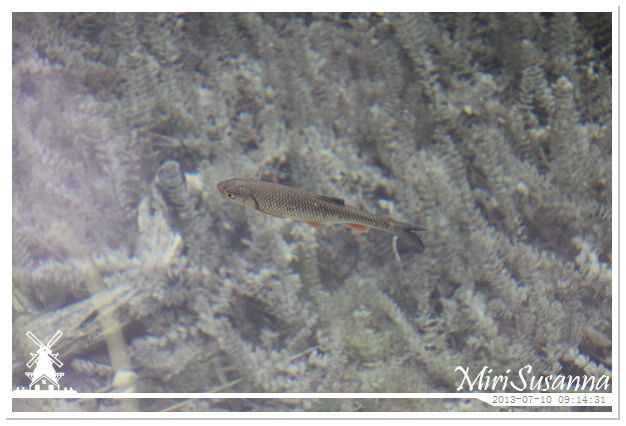 我走的很慢,其實都在看魚說。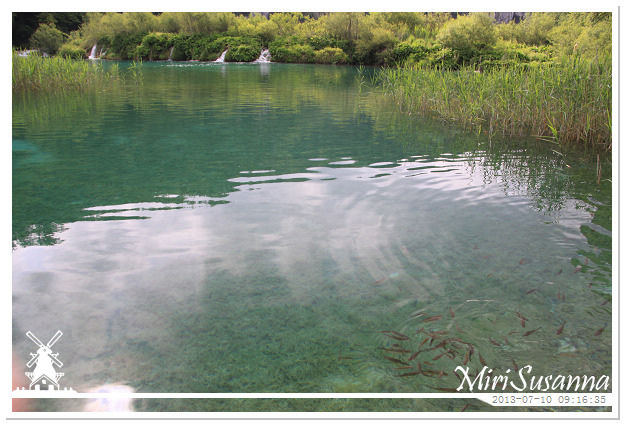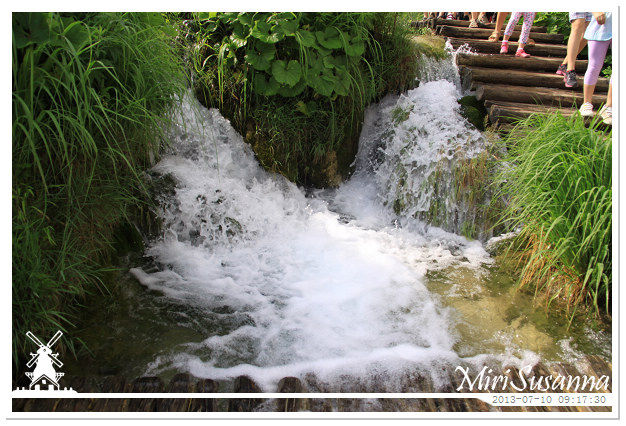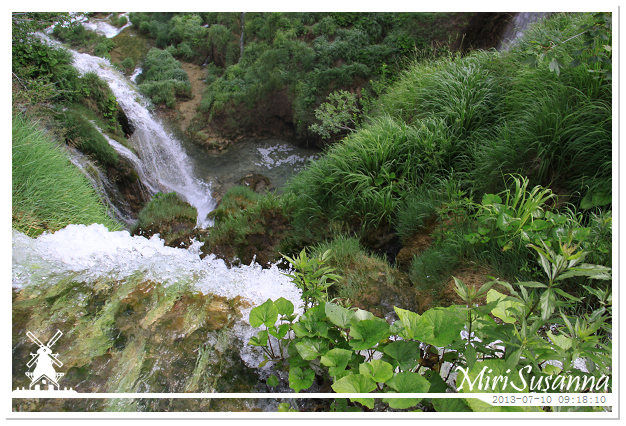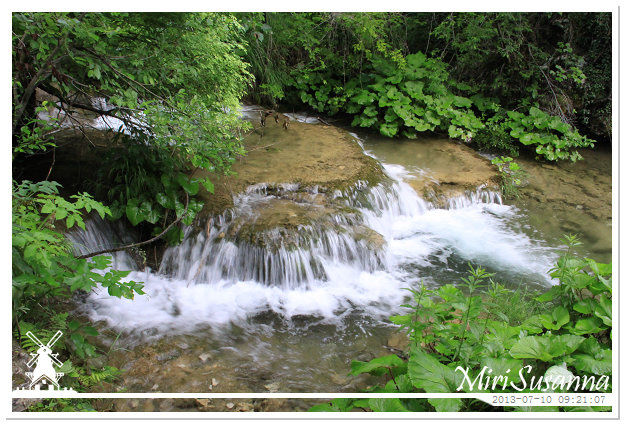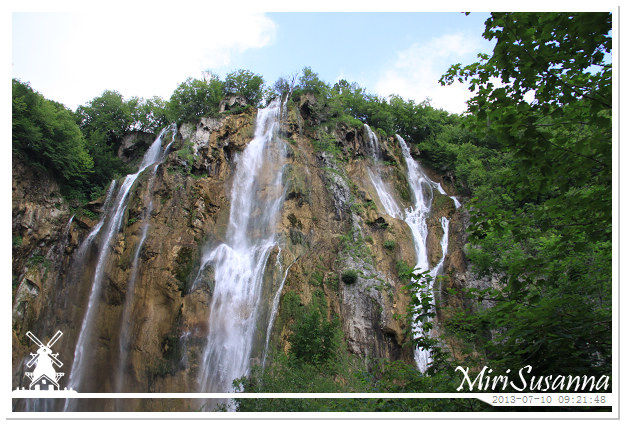 The Big Waterfall at Lower Lakes Zone.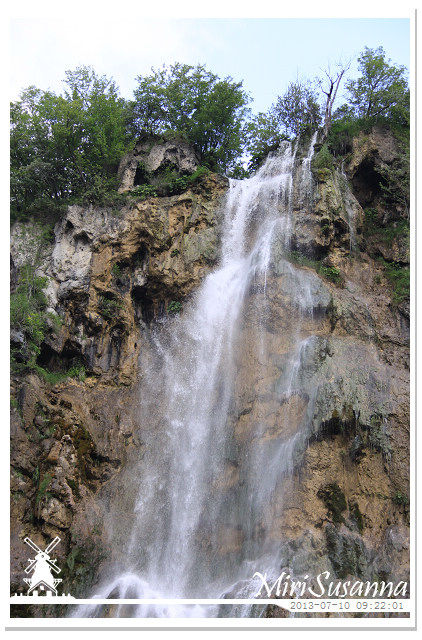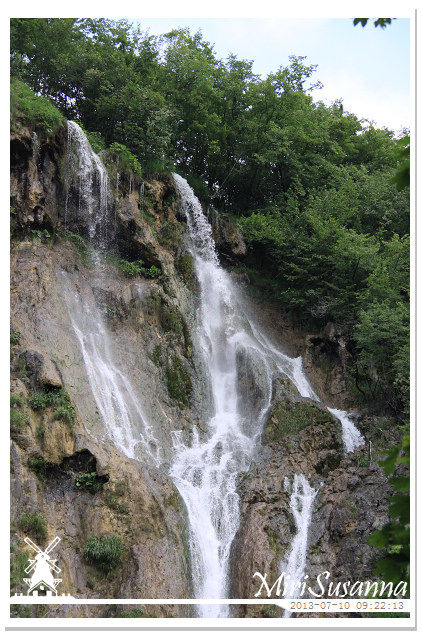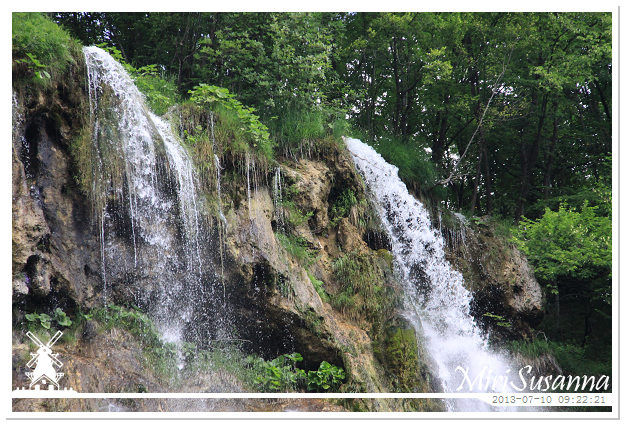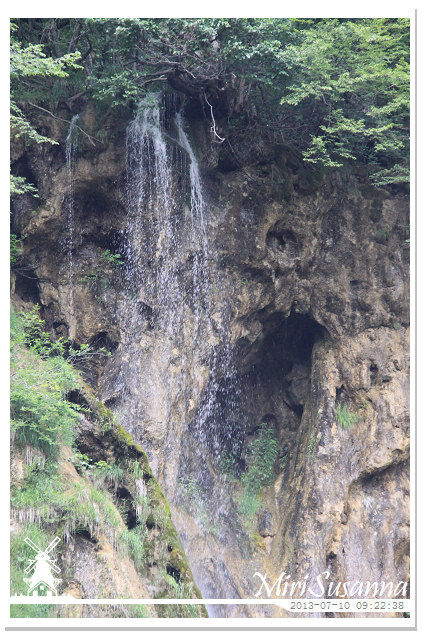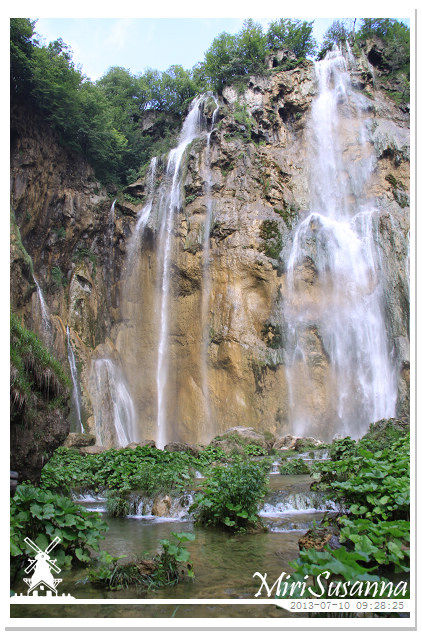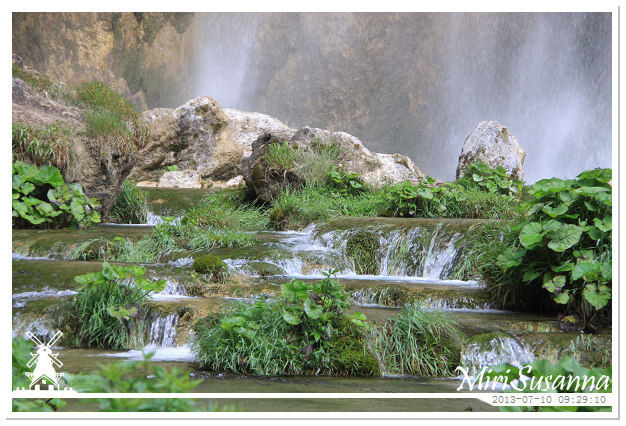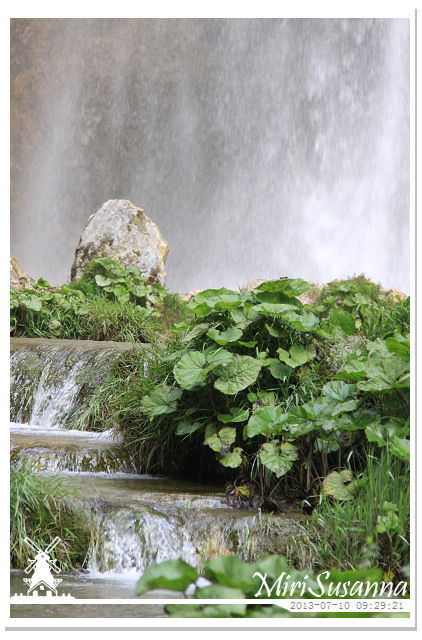 來,去登高賞低湖區的全景。
Let take the hiking path to enjoy the sightseeing of Lower Lakes zone.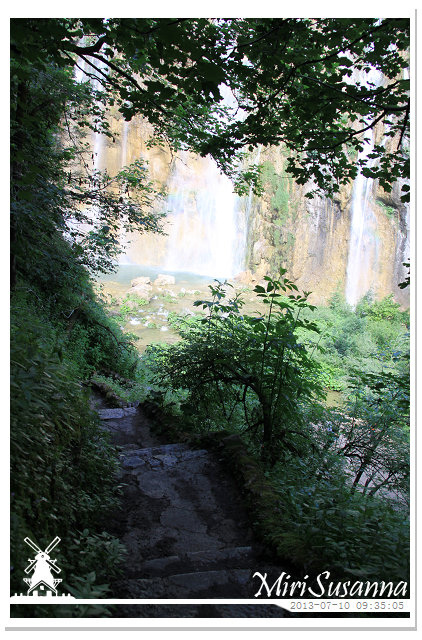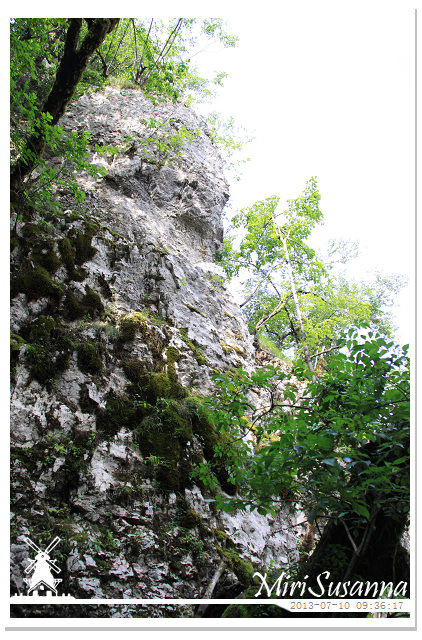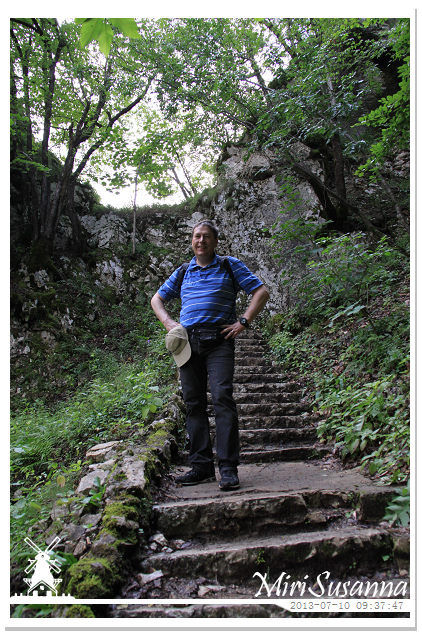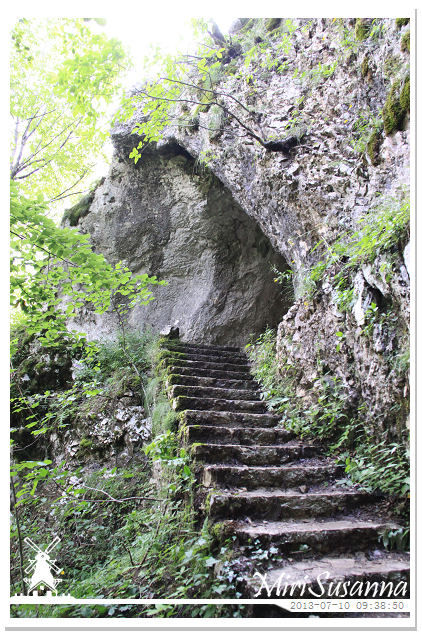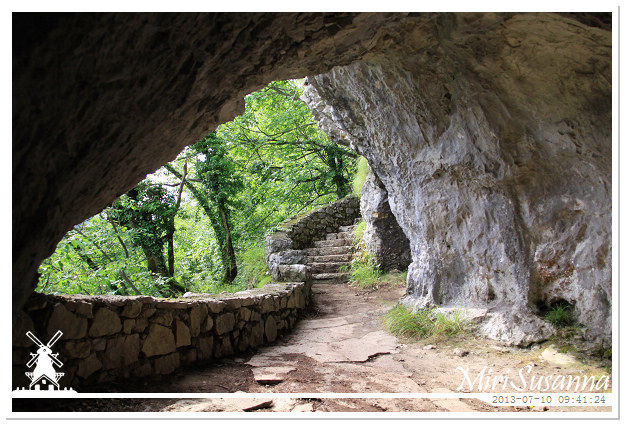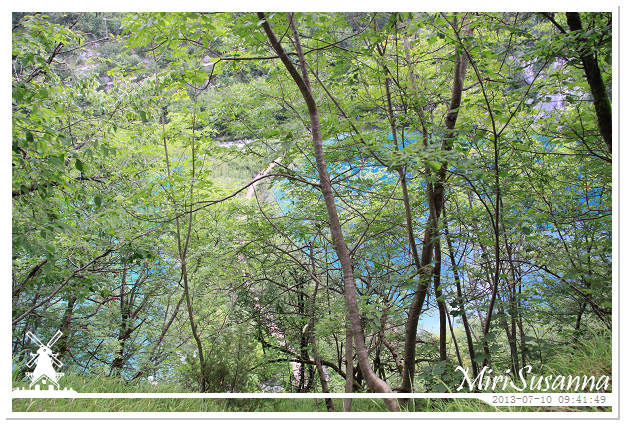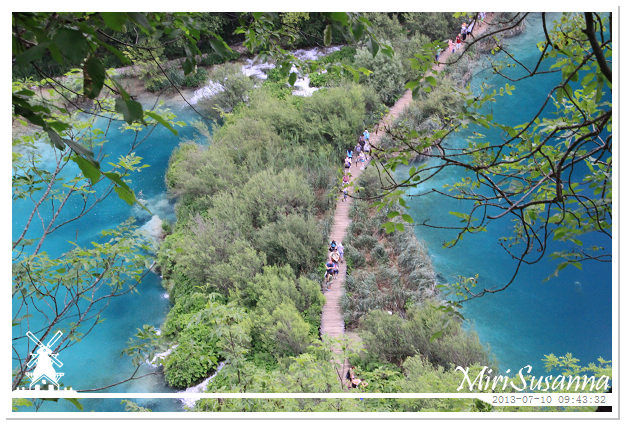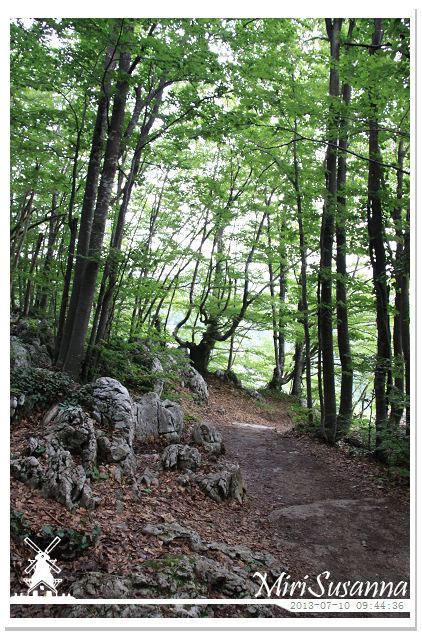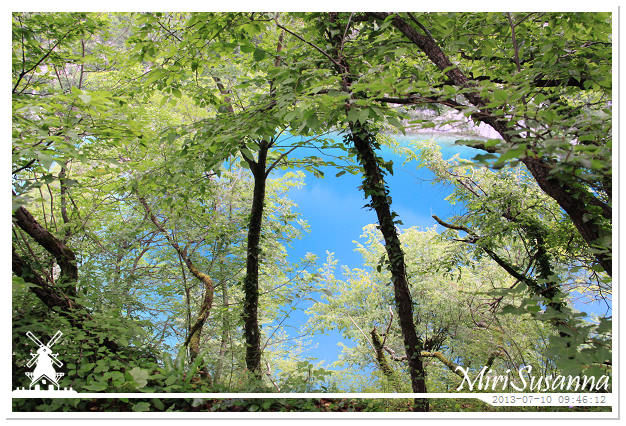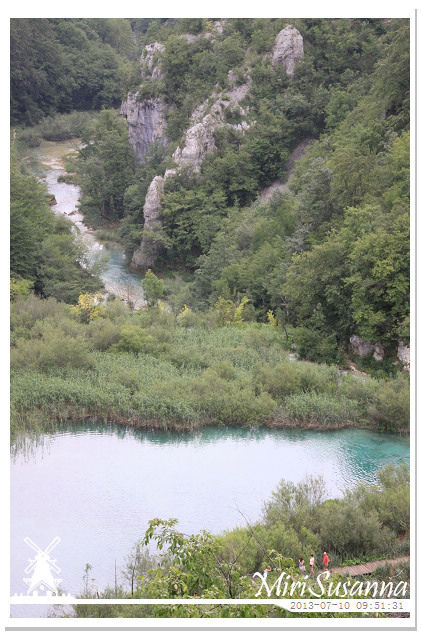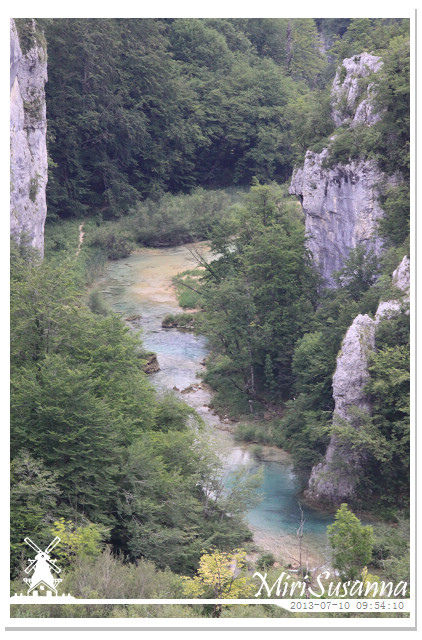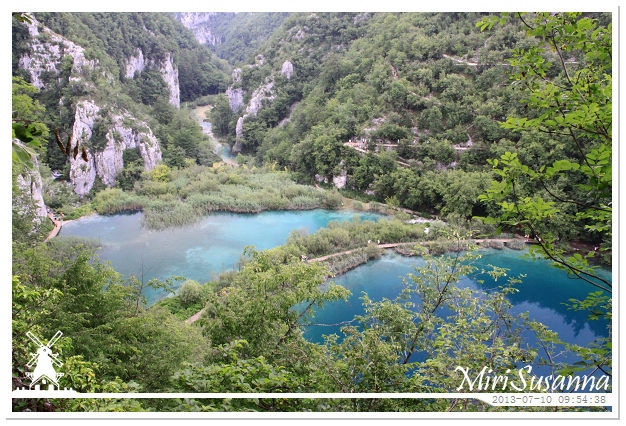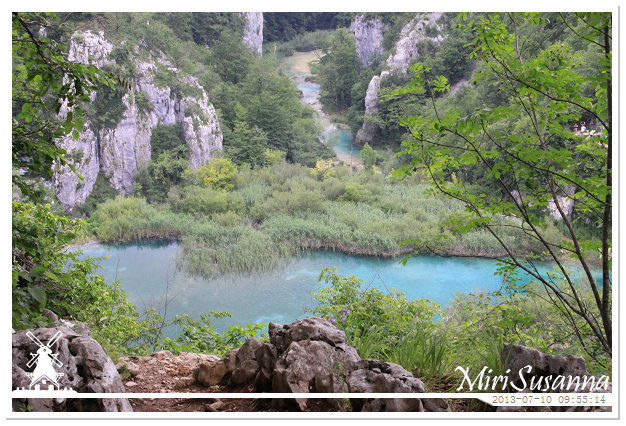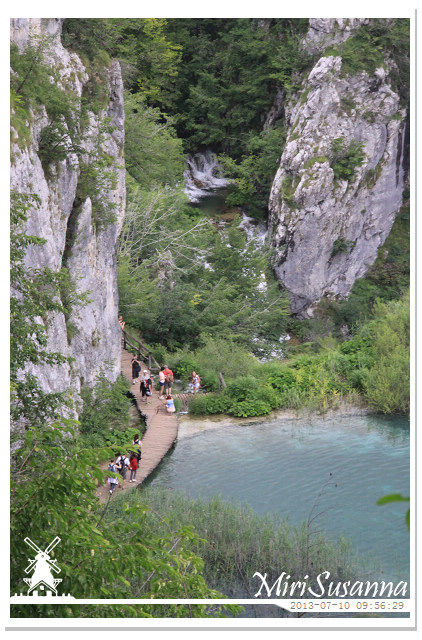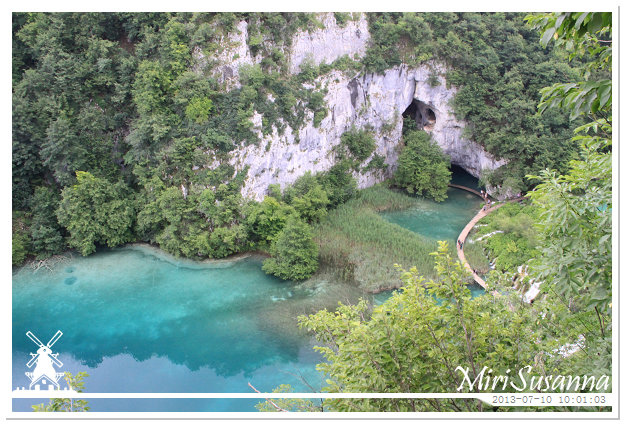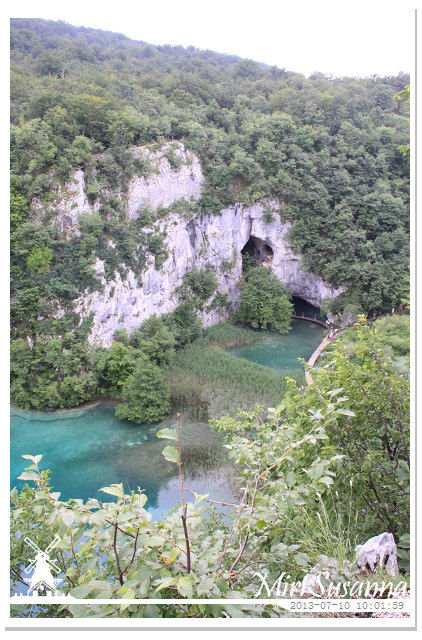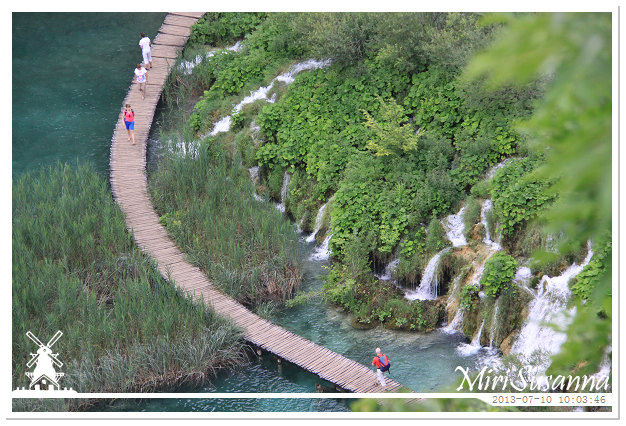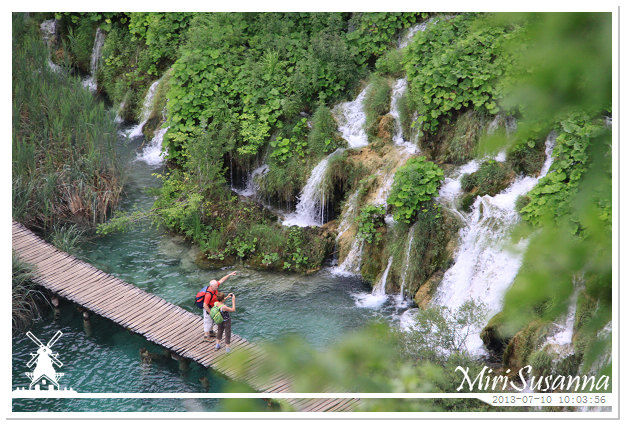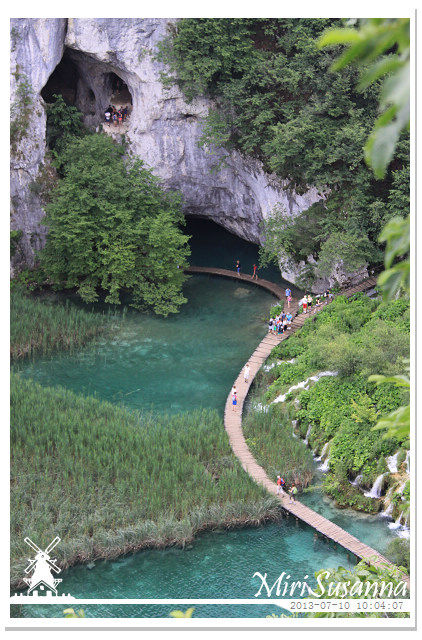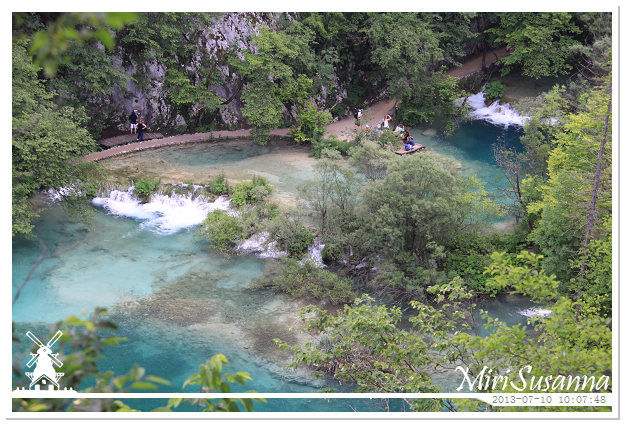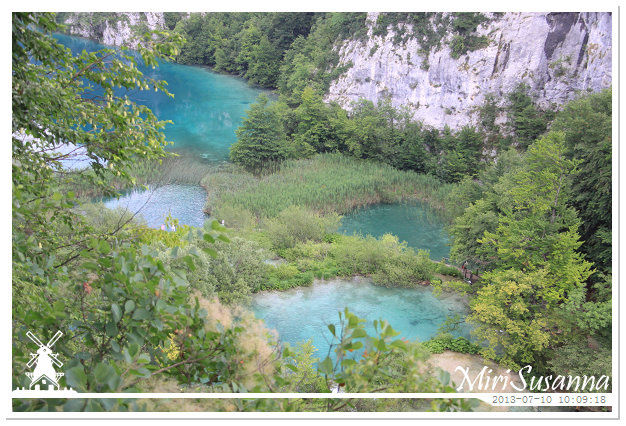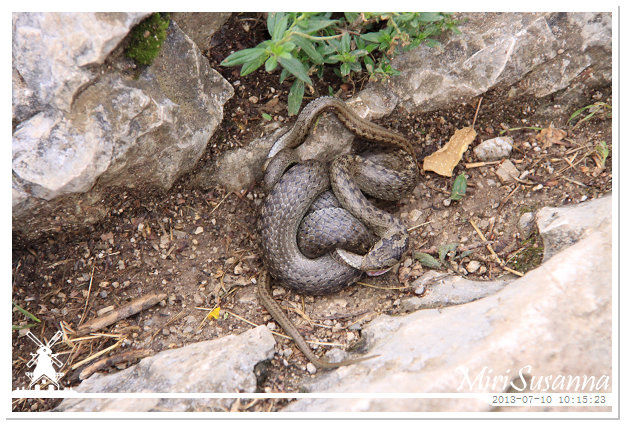 Snake!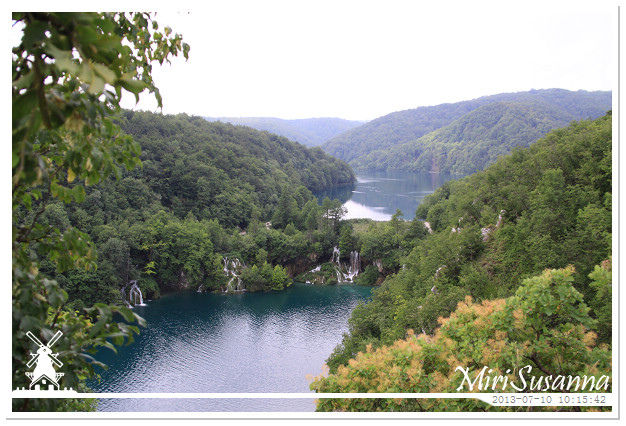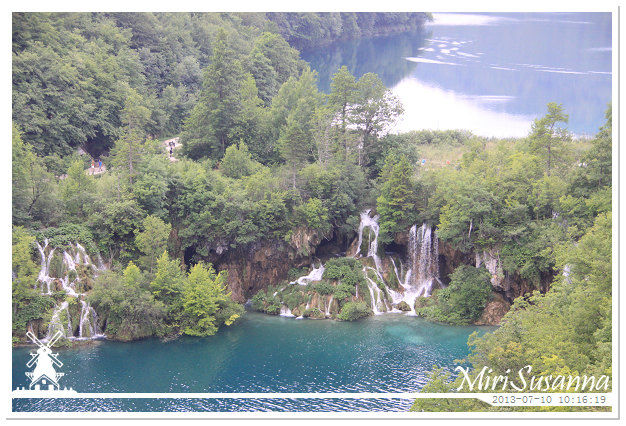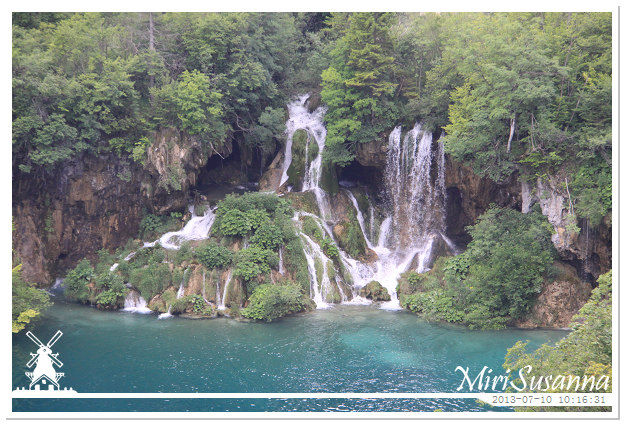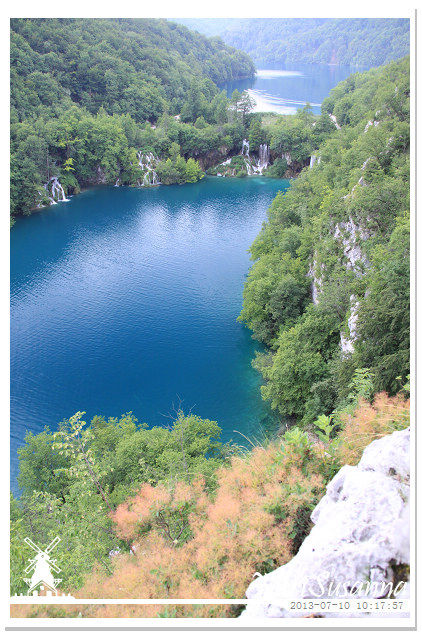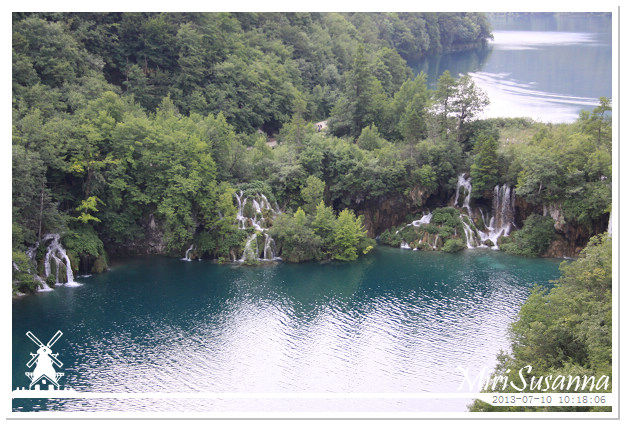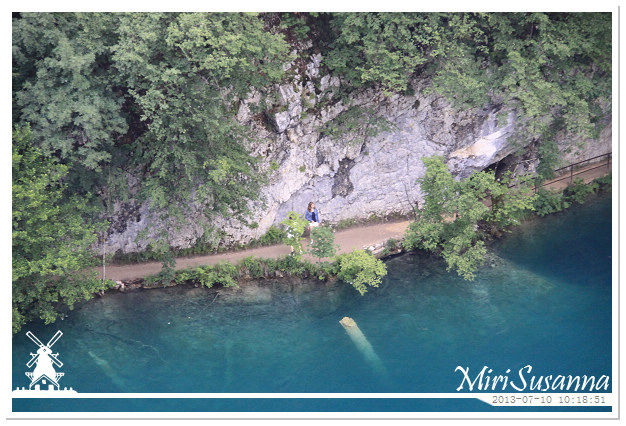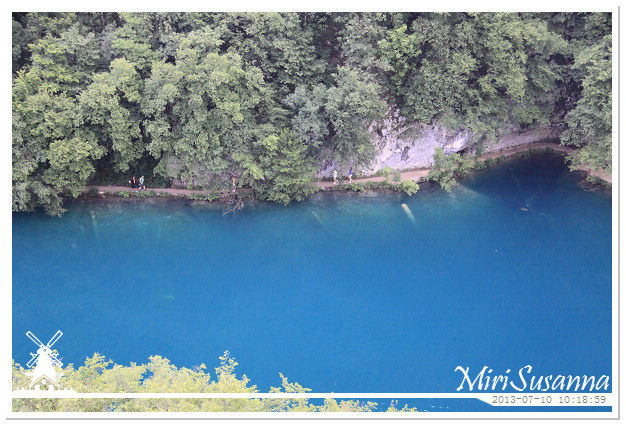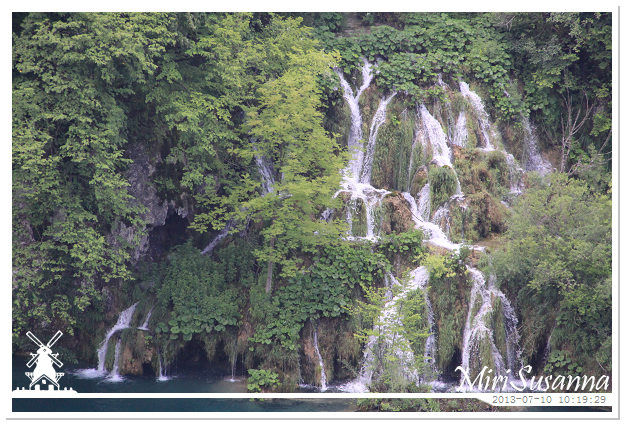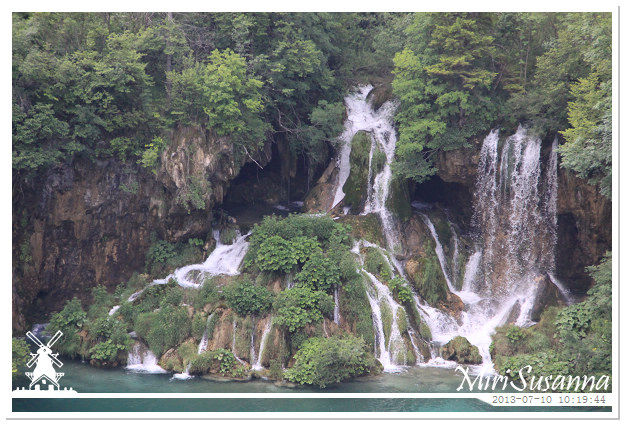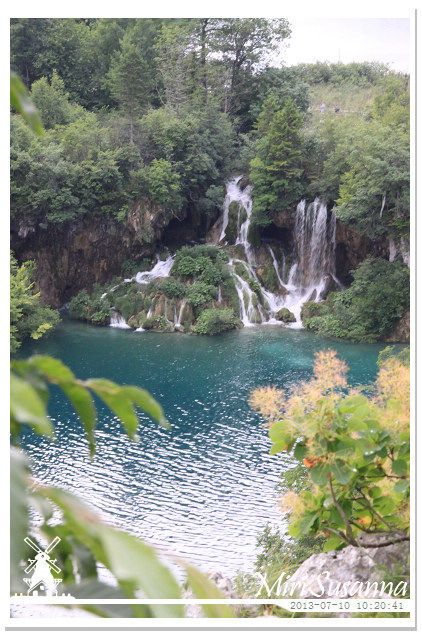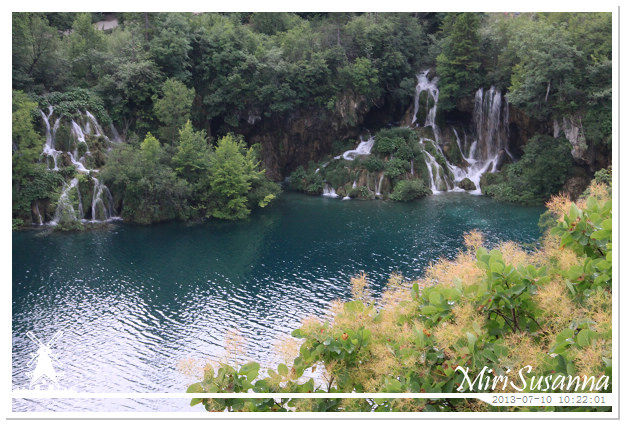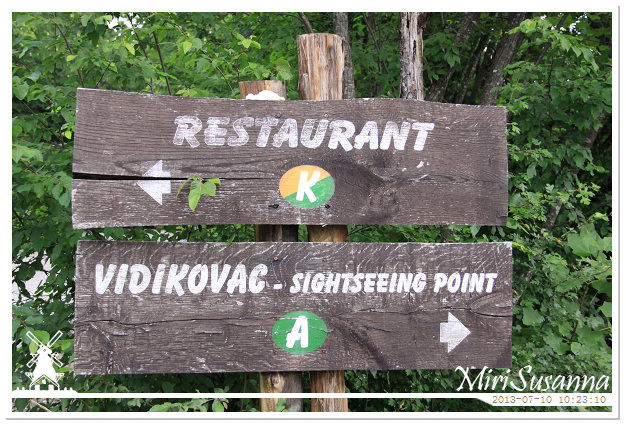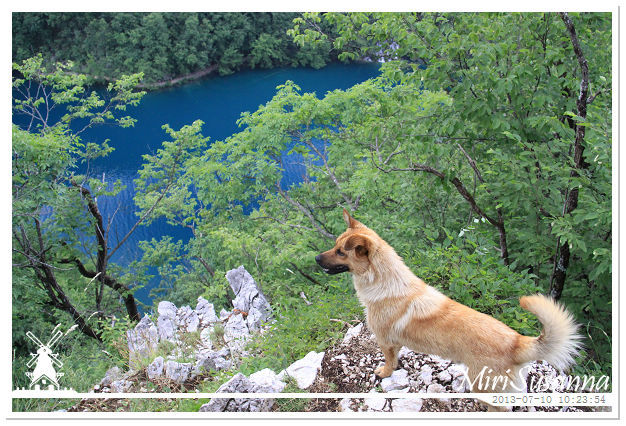 我們四處遇到牠,應該是園區的狗狗。
We met him at few different places.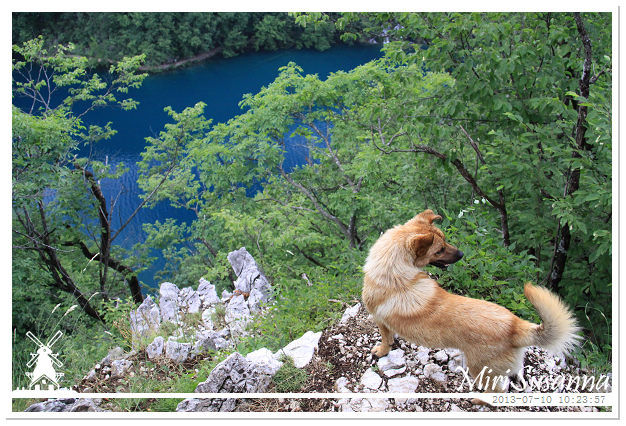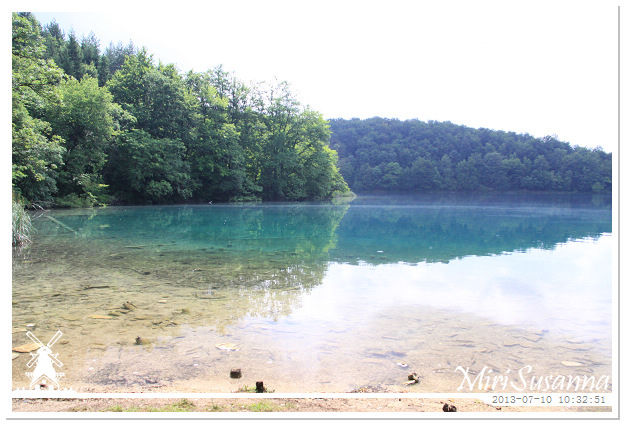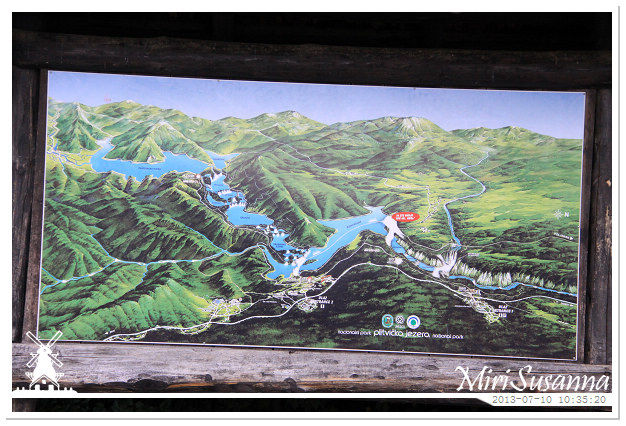 地圖上的小紅點就是我們的所在地。休息了會,就坐遊船到高湖區的起點,也就是大湖的左下方那兒。
The red point shown our current location. We took the boat here to go to the another entrance of the park, which is also the starting point of Upper Lakes.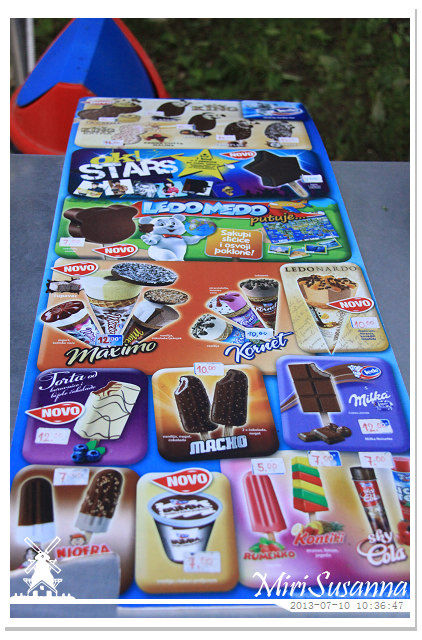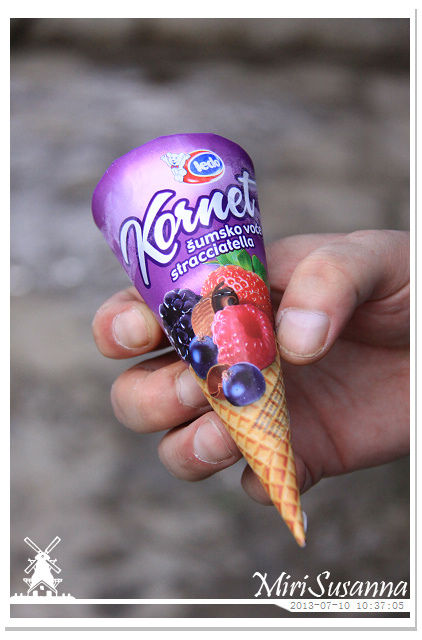 Toilet.
Restaurant.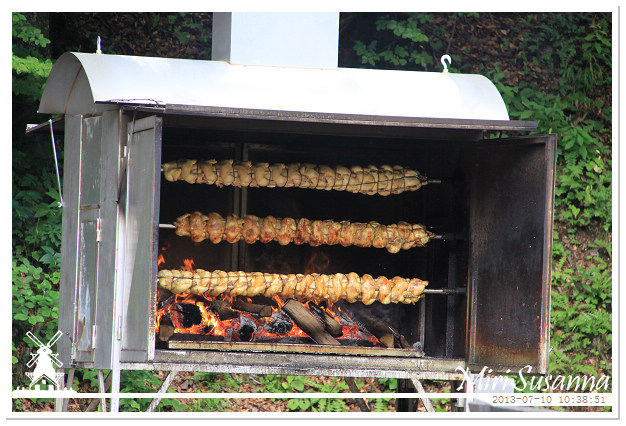 Open air rest area.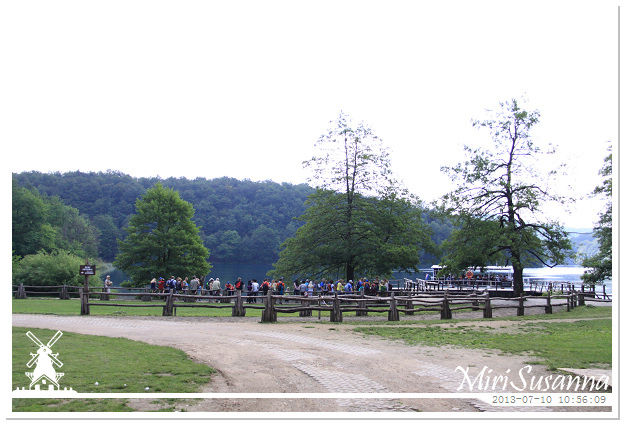 Q to take the boat.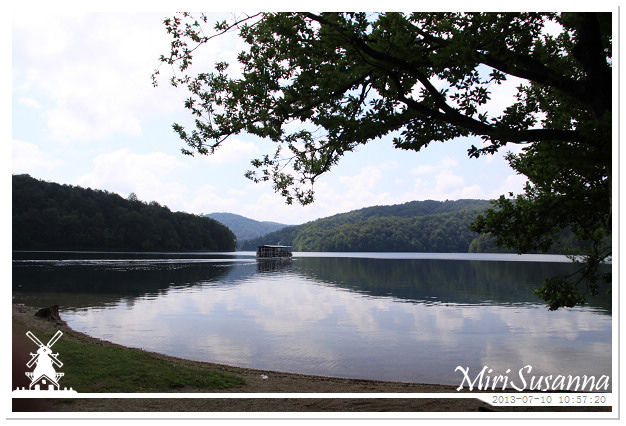 Jezero Kozjak 湖。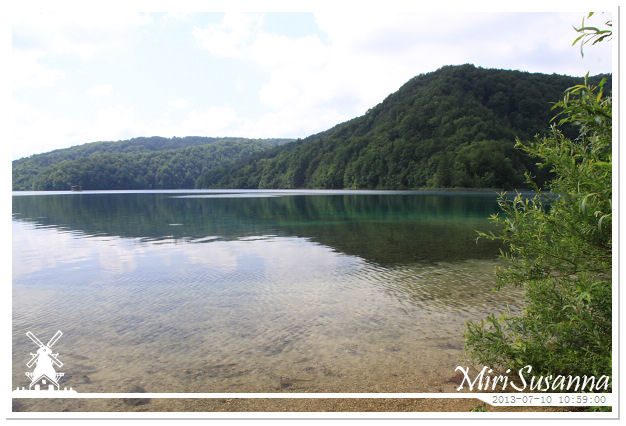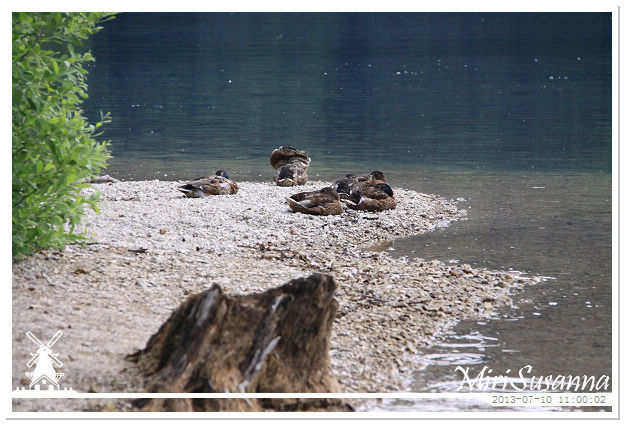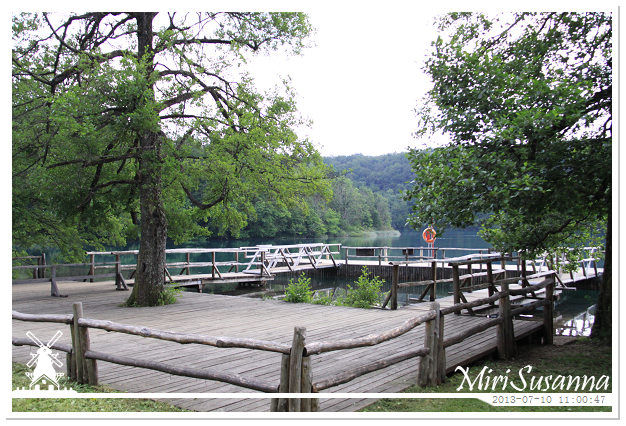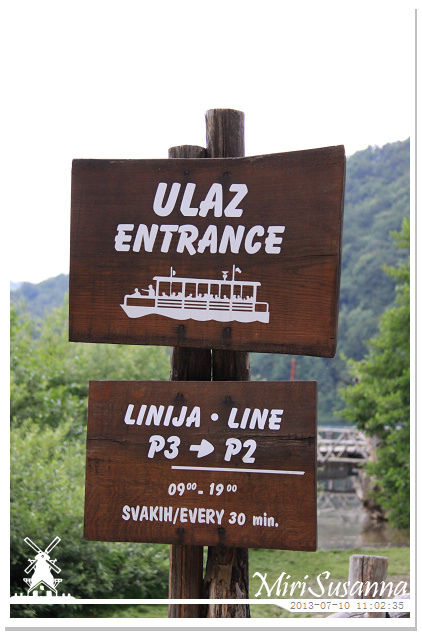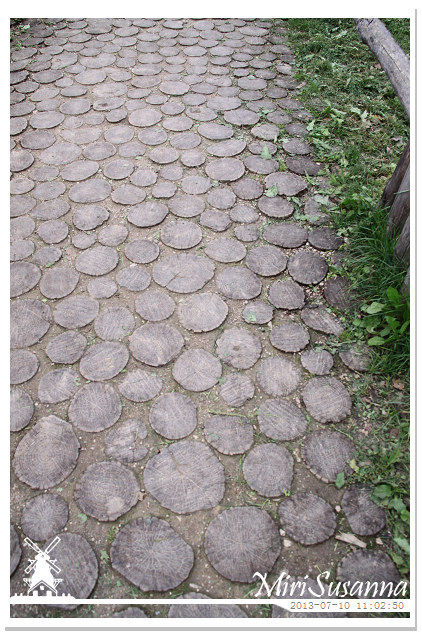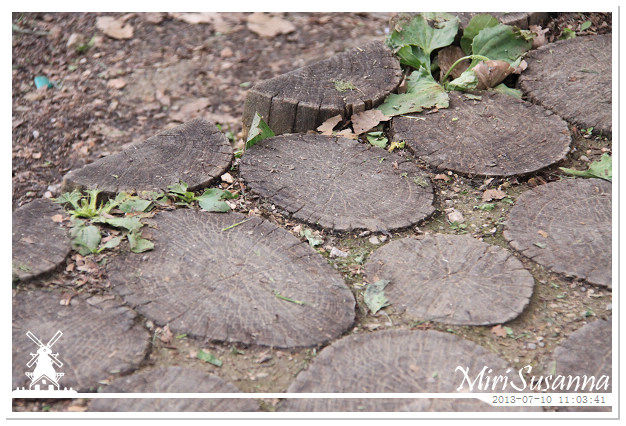 木樁組成的步道。
Wooden walking path.
~~ Goto next post ~~