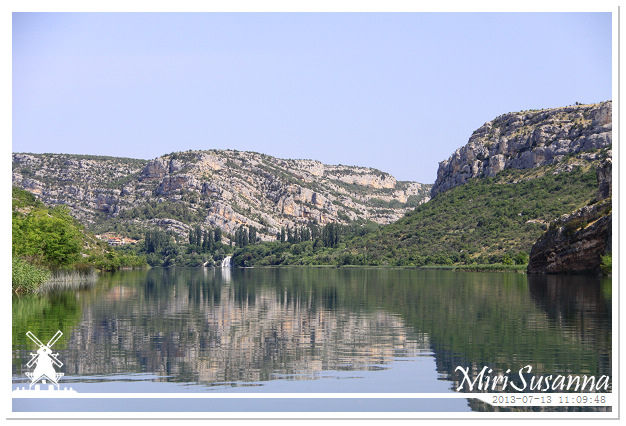 Krka克爾卡國家公園是個以瀑布群為賣點的旅遊區,和十六湖有著同樣的喀斯特地形(參考維基資料|官方網頁)。
Krka National Park (Official website) is famous with its waterfalls and Karst landscapes (Wikipedia).
這原本並不屬於我們的計劃。有做過功課的前老板一直強推這裡的大瀑布。遊十六湖時,和他電話連線,他又問起。在地圖上找找,Krka就在我們從Split往Zadar的路上,就這樣決定到此一遊、多了個意外的收穫。
Krka NP wasn't our planning actually, even when we arrived Croatia. It's been strongly recommended to visit, and it's located on the way from Split to Zadar, so we made the decision to visit this NP and met another surpise in our journey.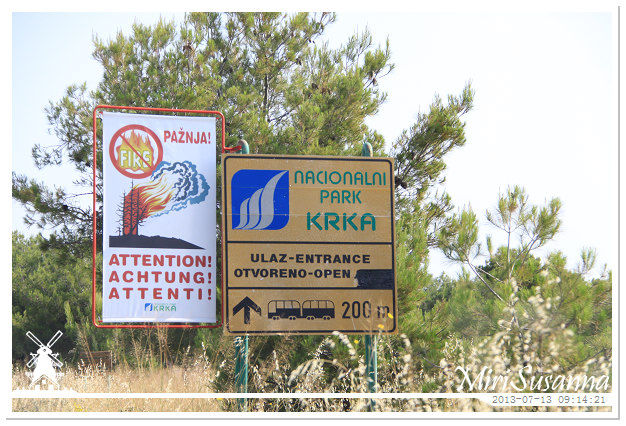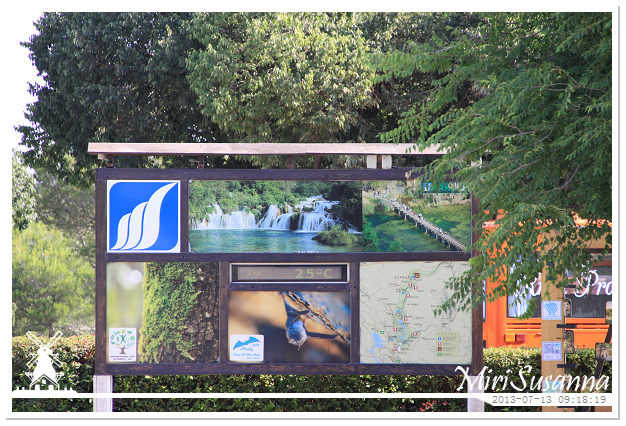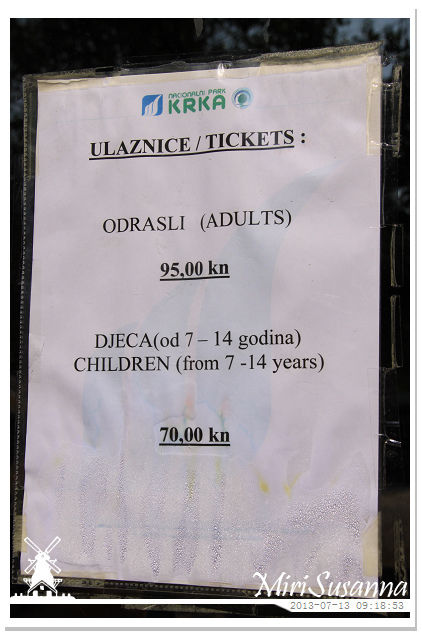 我們從Lozovac進入Krka。
We entered Krka NP at Lozovac.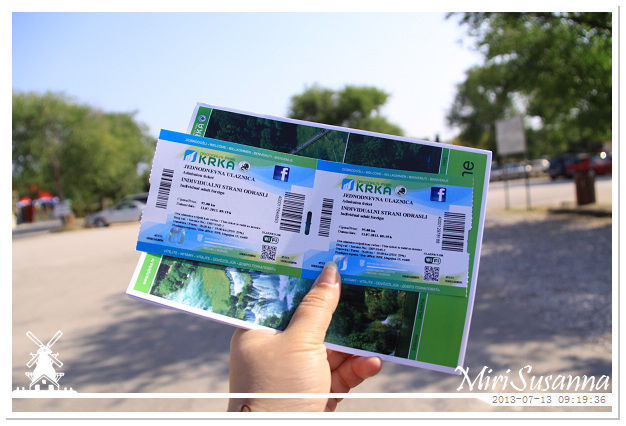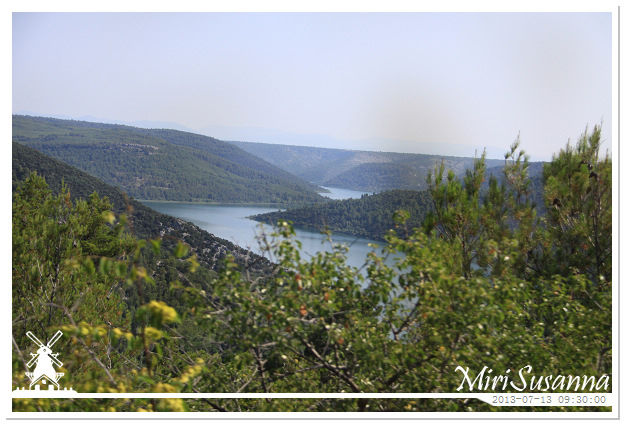 先坐國家公園內的公車到Skadinski瀑布附近。
Firstly, take the bus to the Skadinski Buk/Waterfall.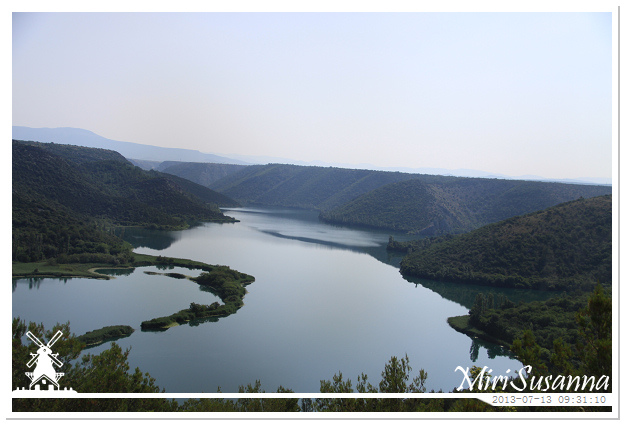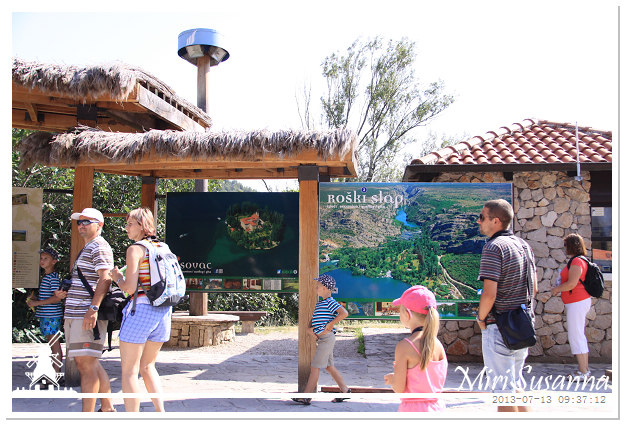 下車後,可直接步行到Krka河下游的Skadinski瀑布區,也可去坐船賞景、往中游的Roski slap瀑布區和Visovac小島。
Then you can choose either visit the Skadinski waterfall or take a boat tour to Roski slap and Visovac island.
我們決定先去坐船。
We decided to take a boat tour.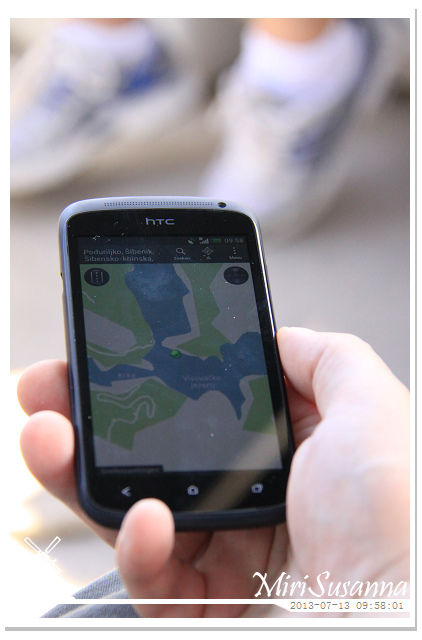 Bart checked the location by GPS.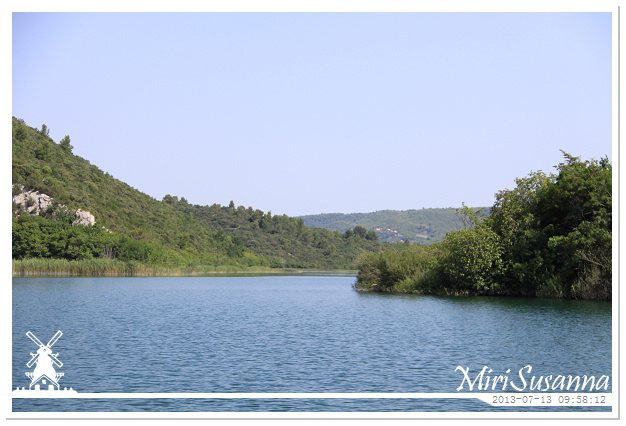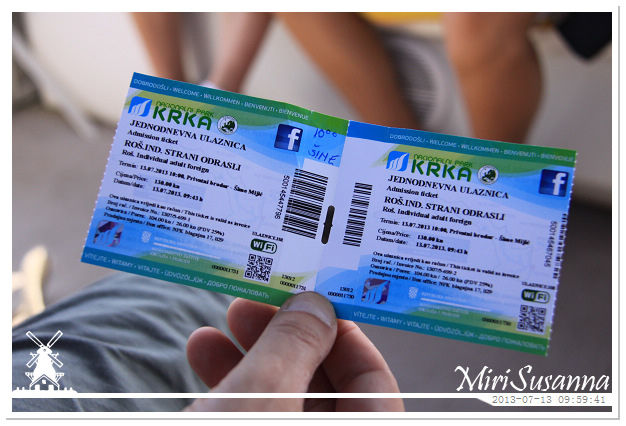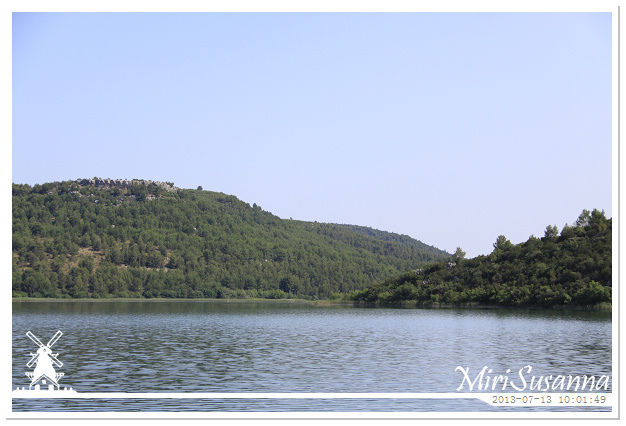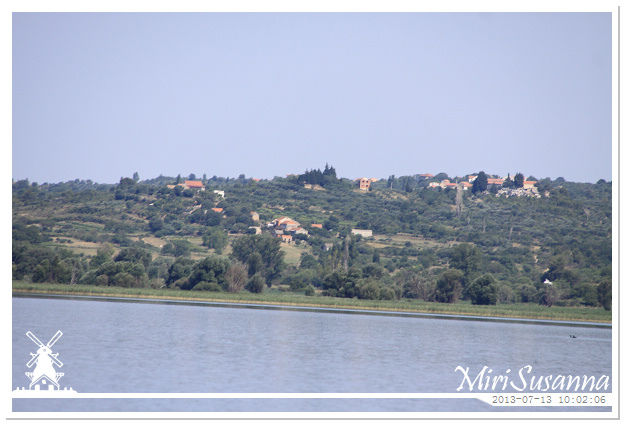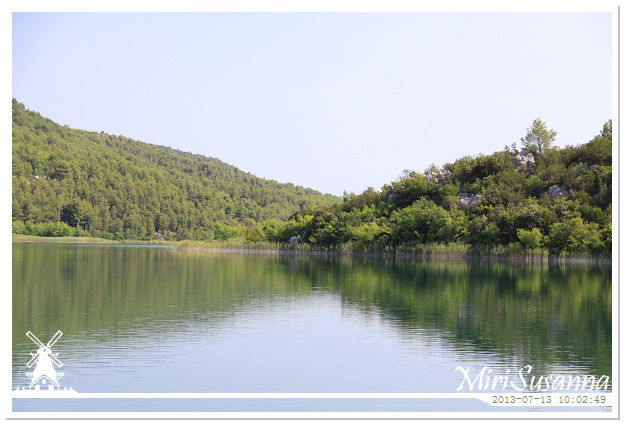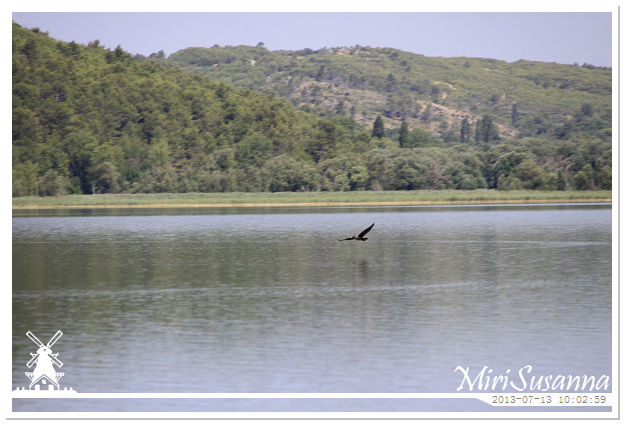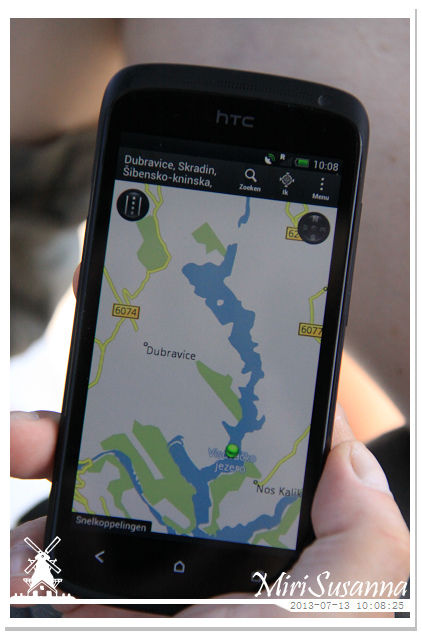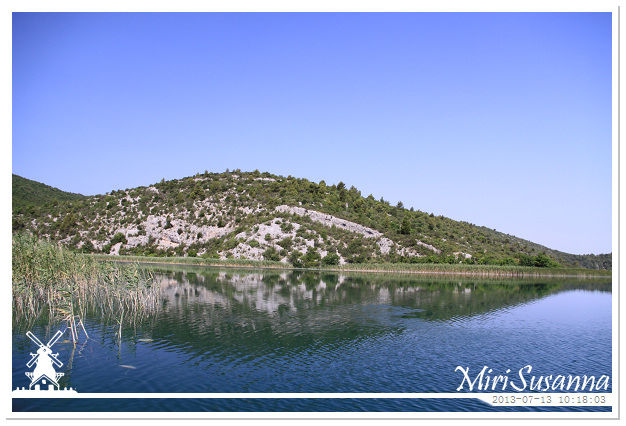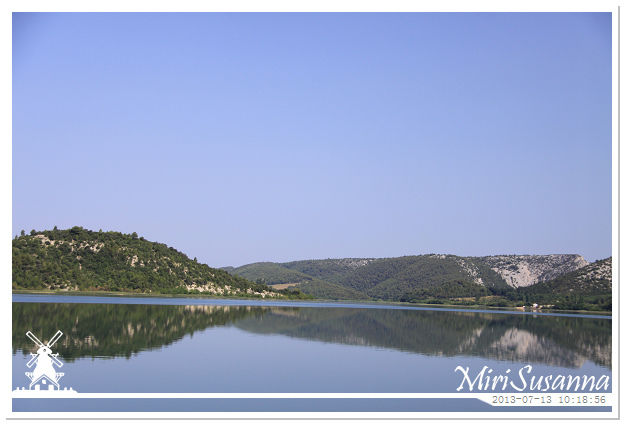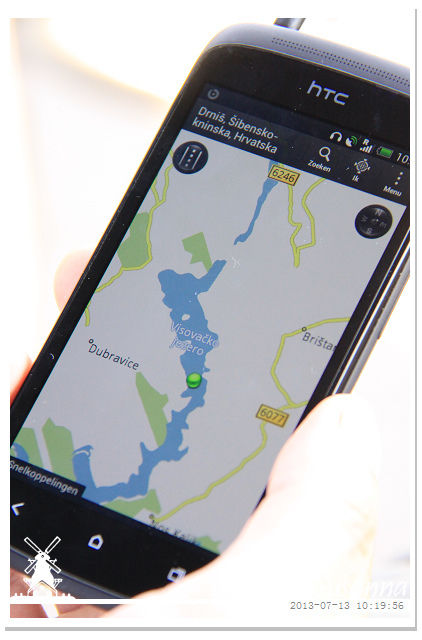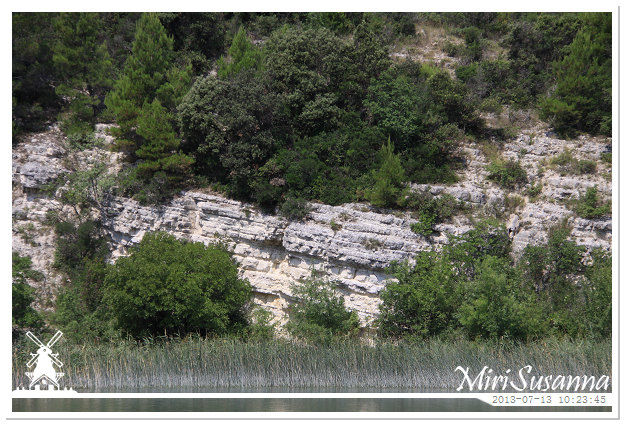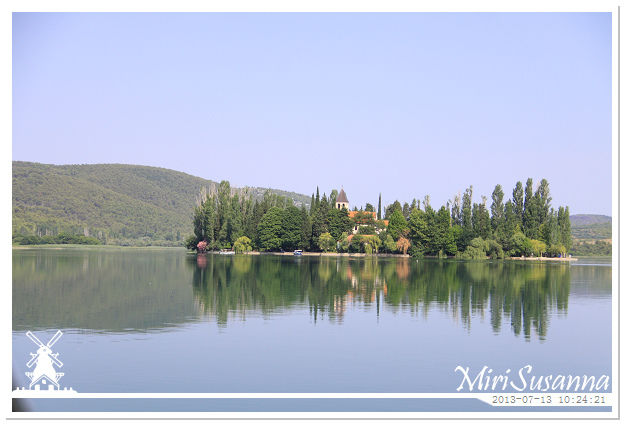 Visovac and Visovac Monastery (website).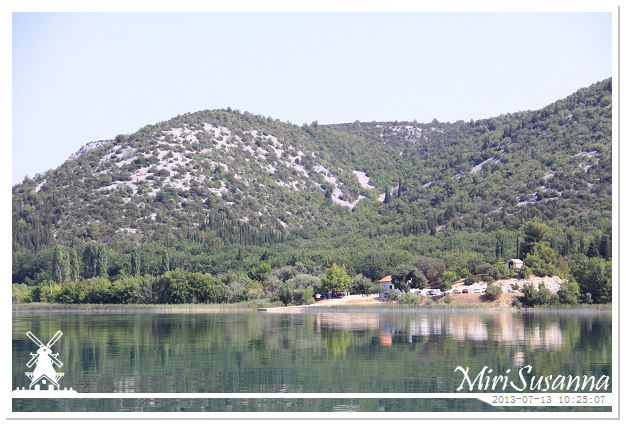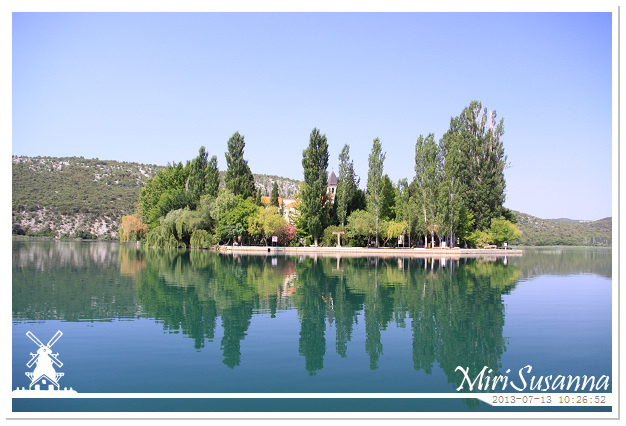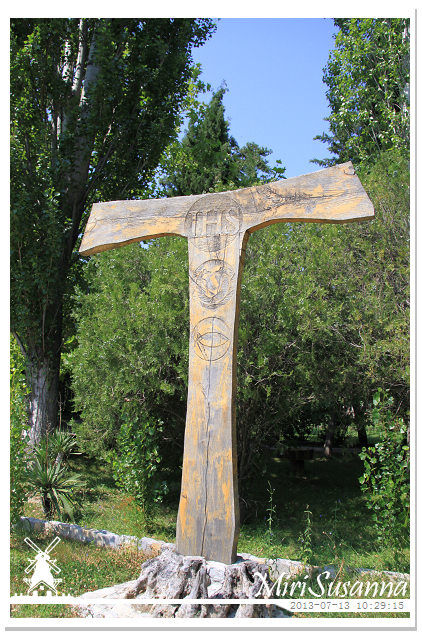 Visiting Visovac.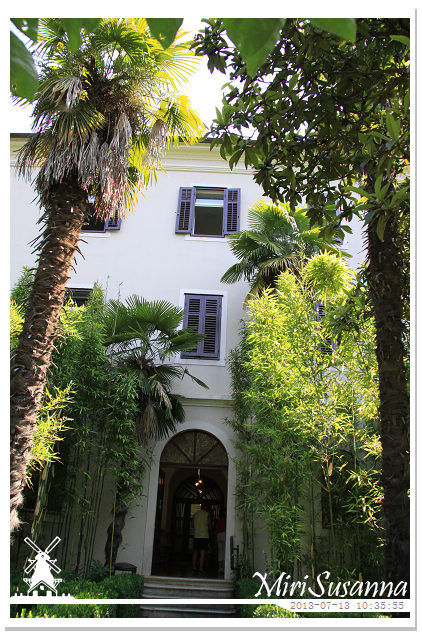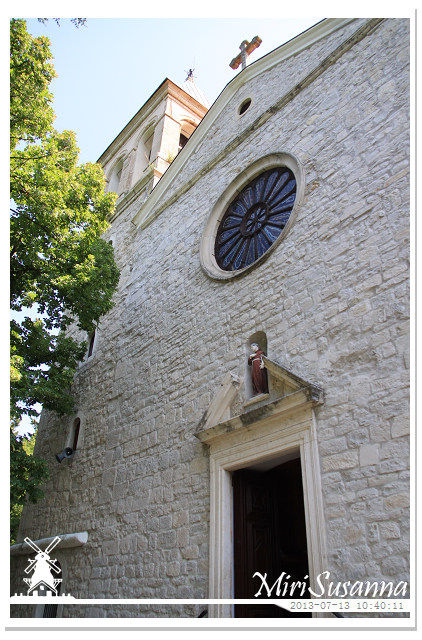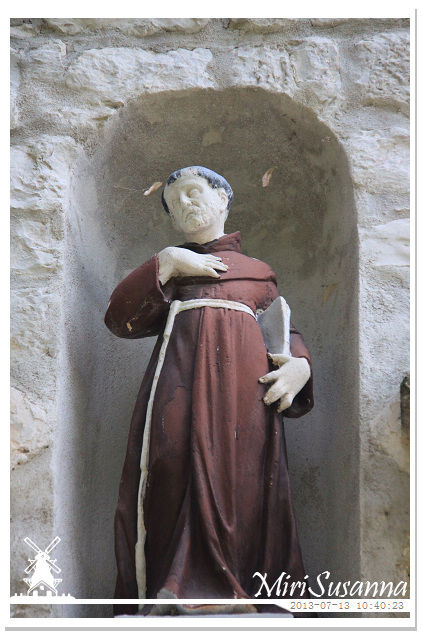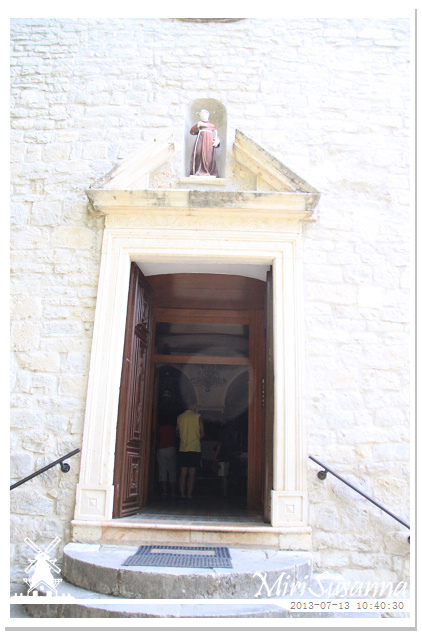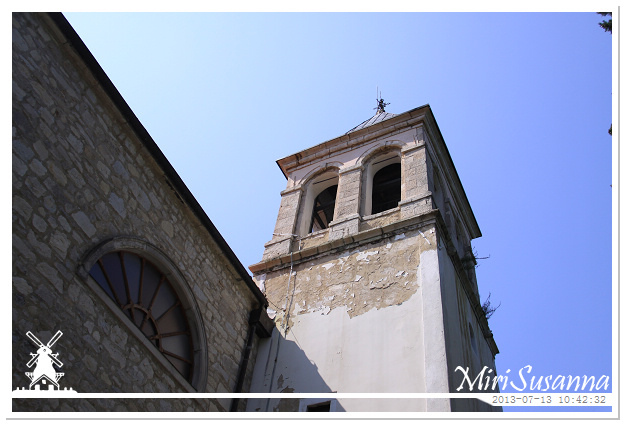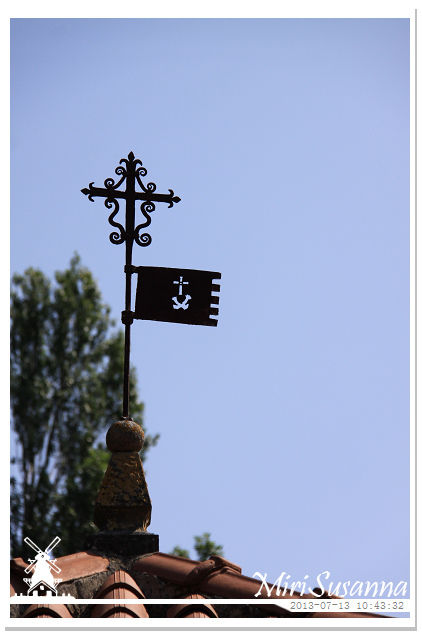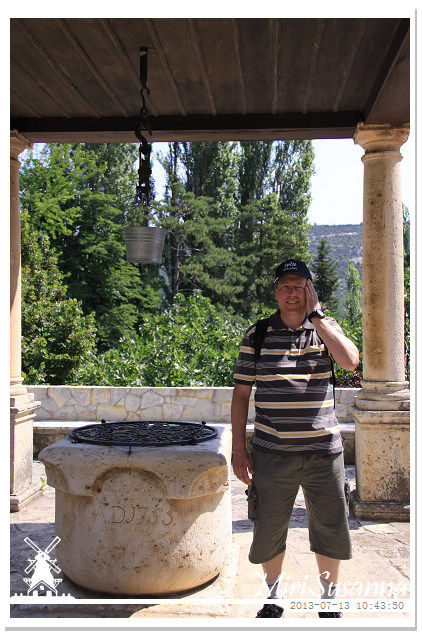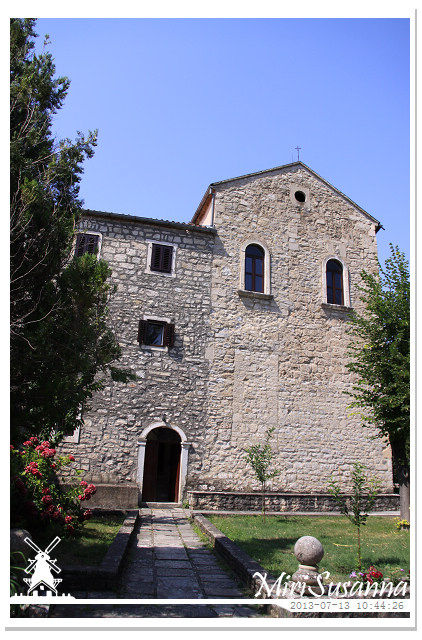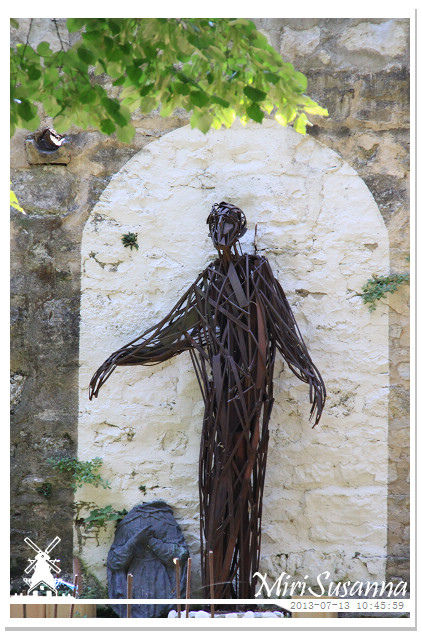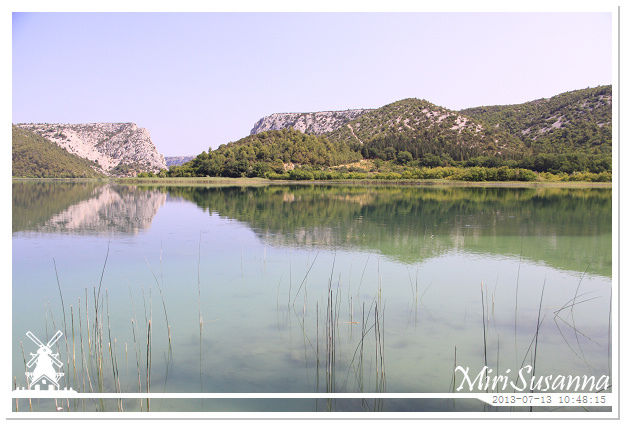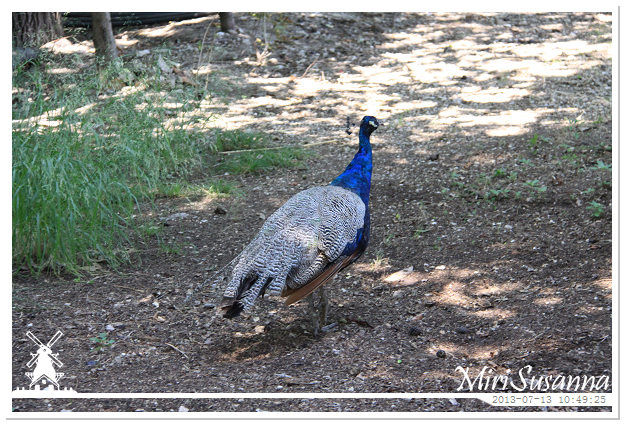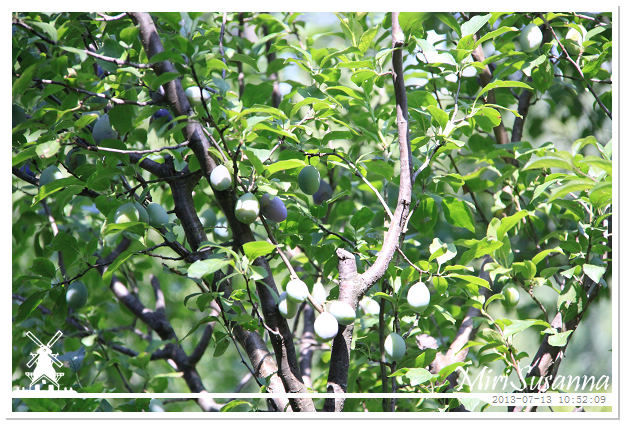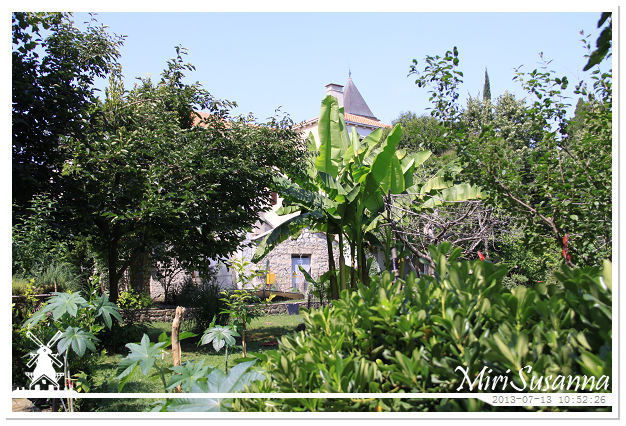 Leaving Visovac and going to Roski slap.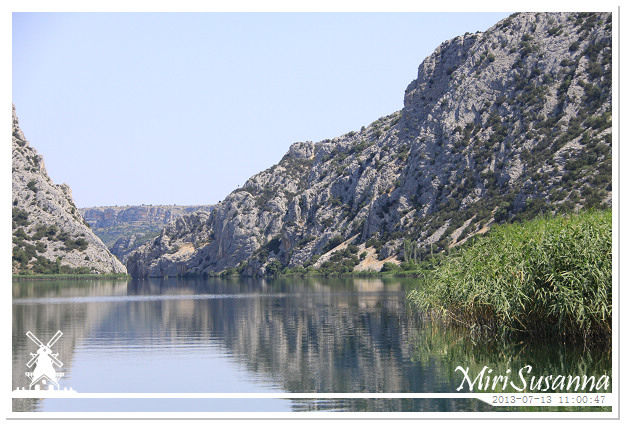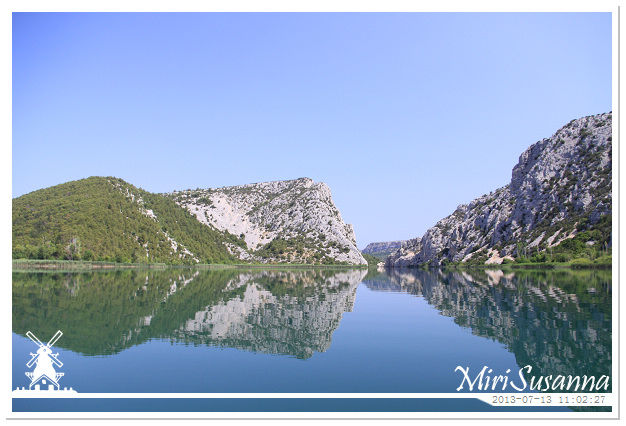 水平如鏡,如詩如畫。
Still and wonderful scene.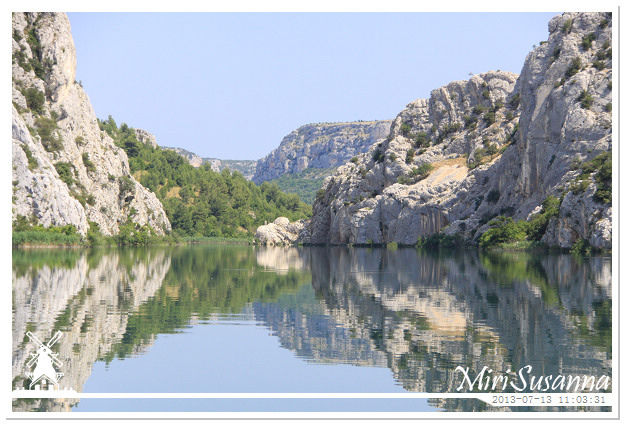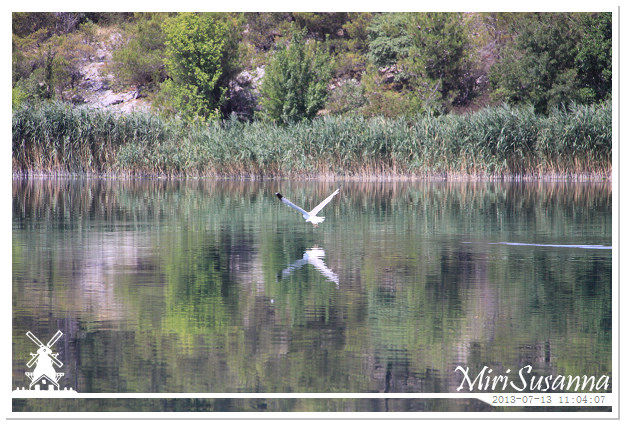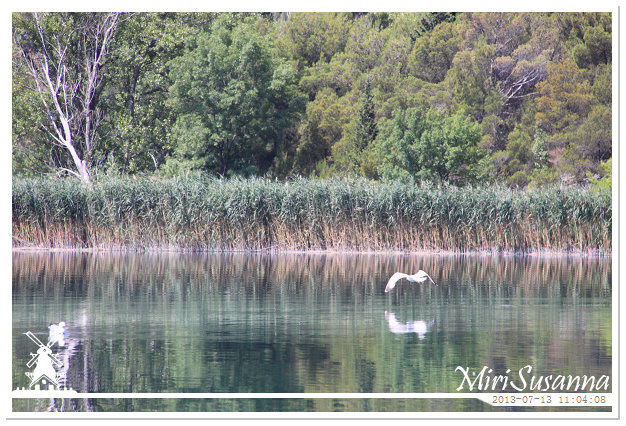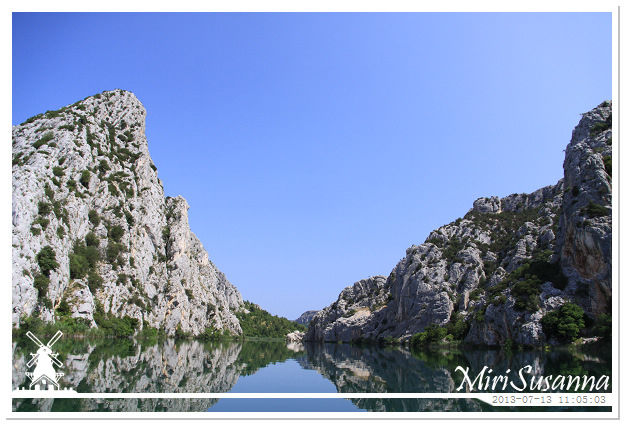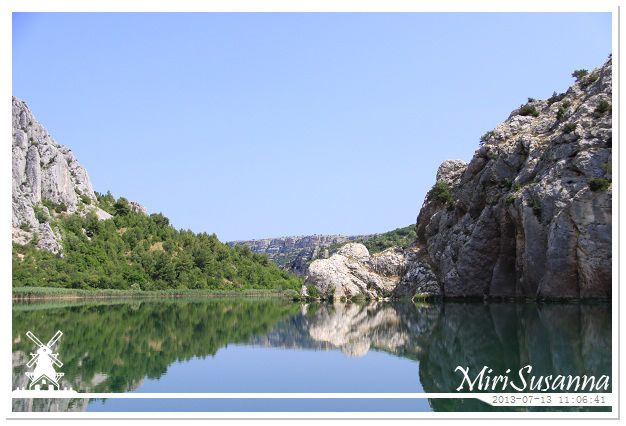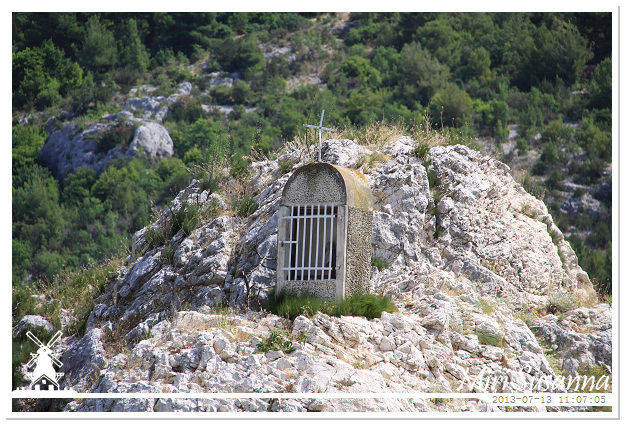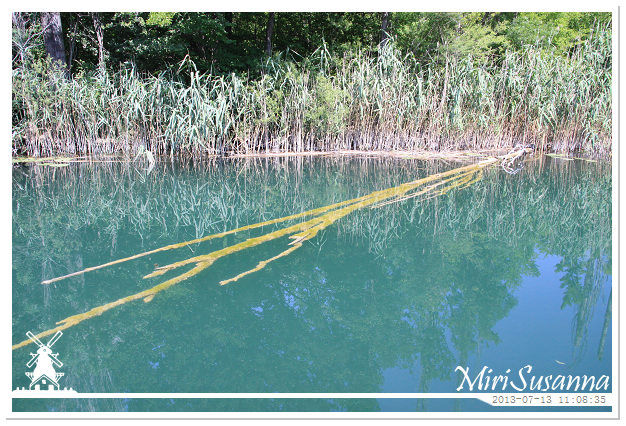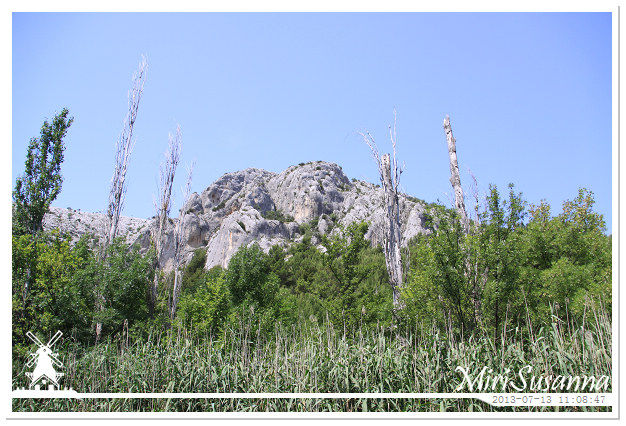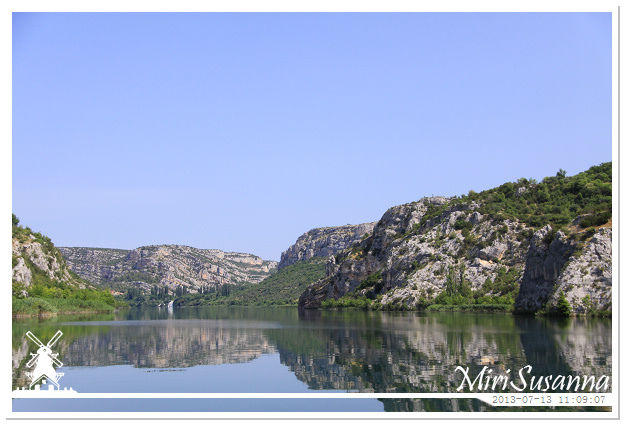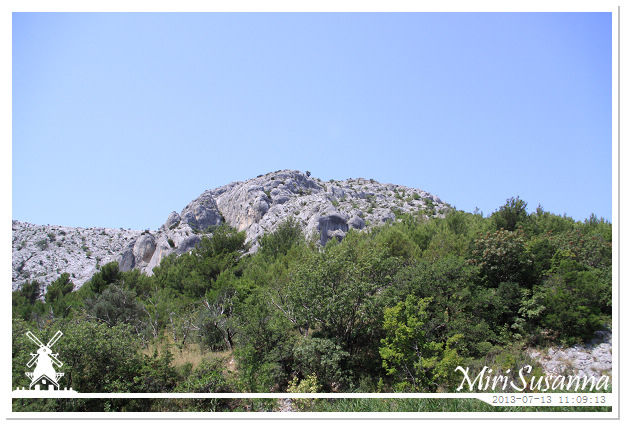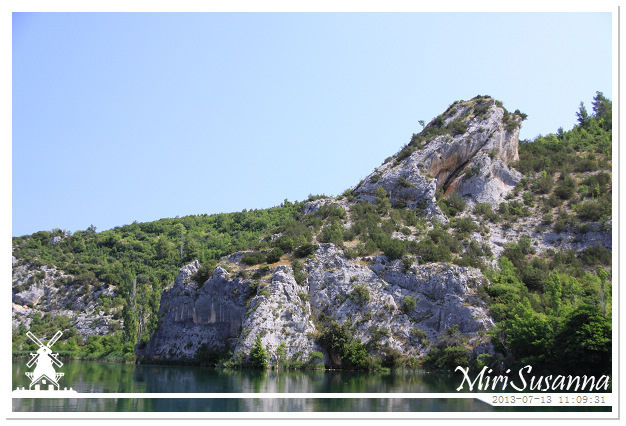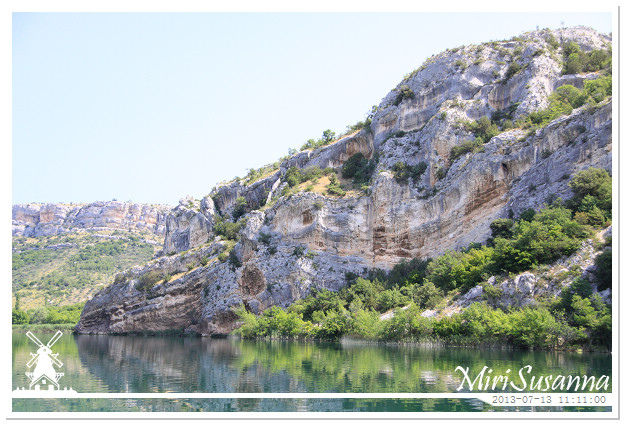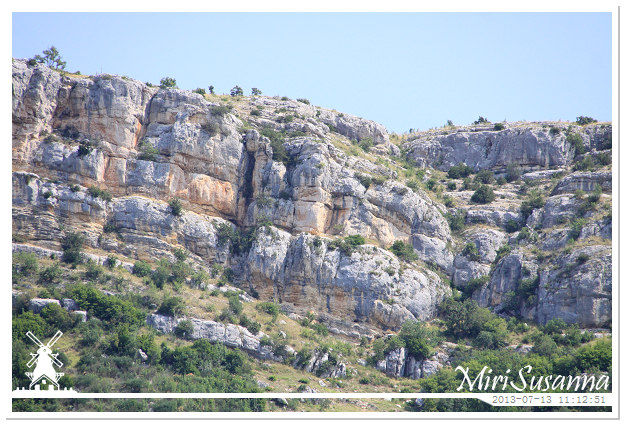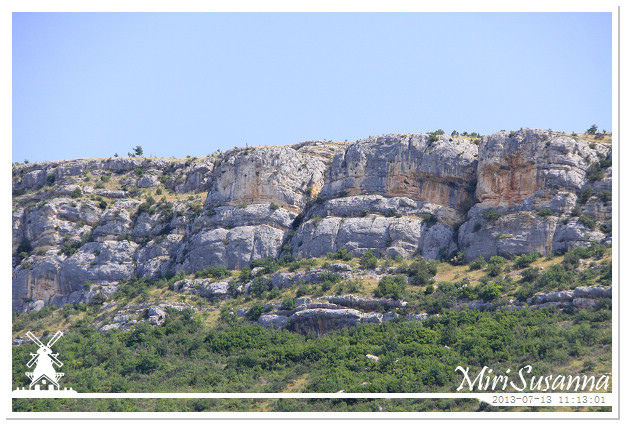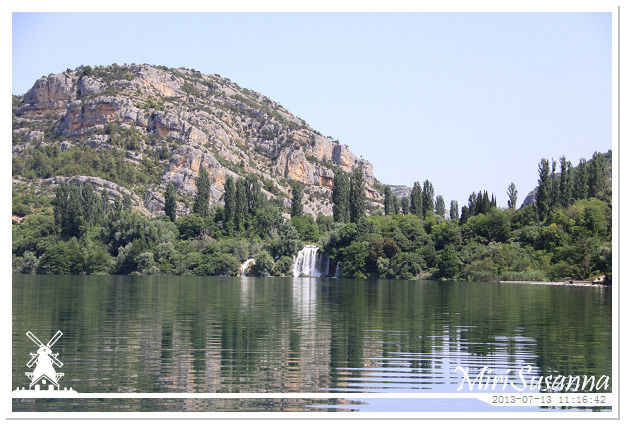 Roski slap瀑布區。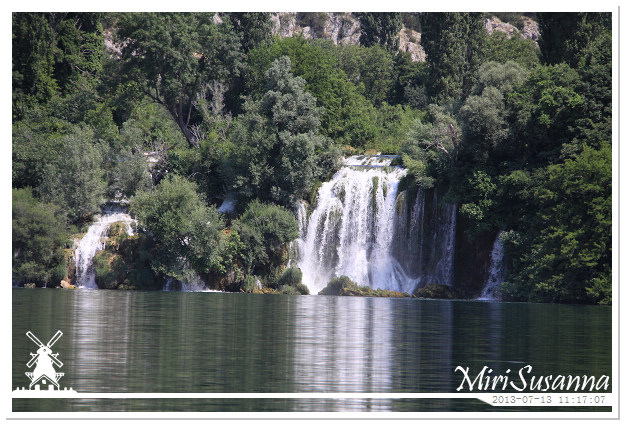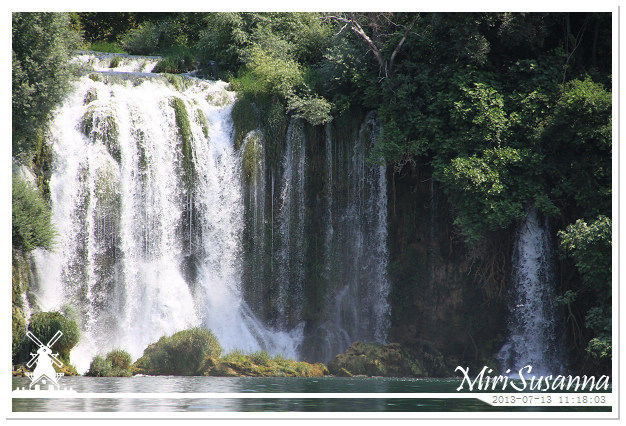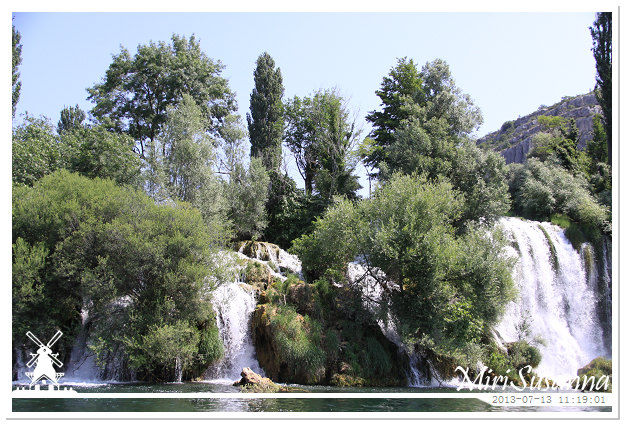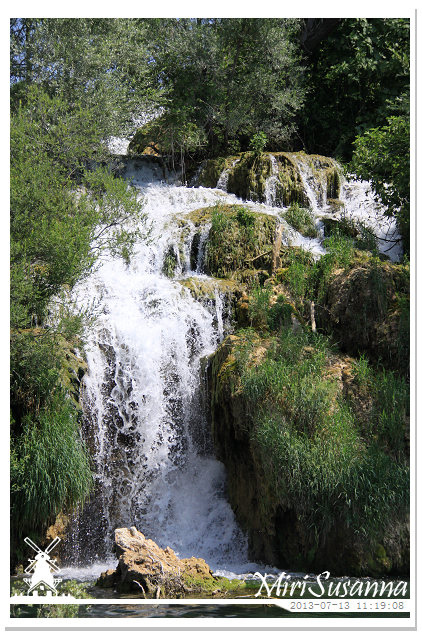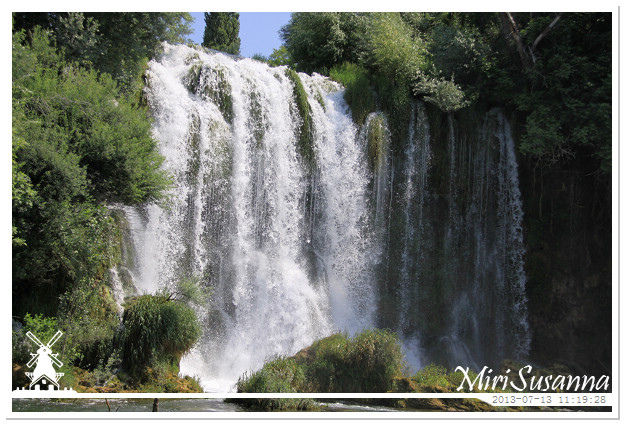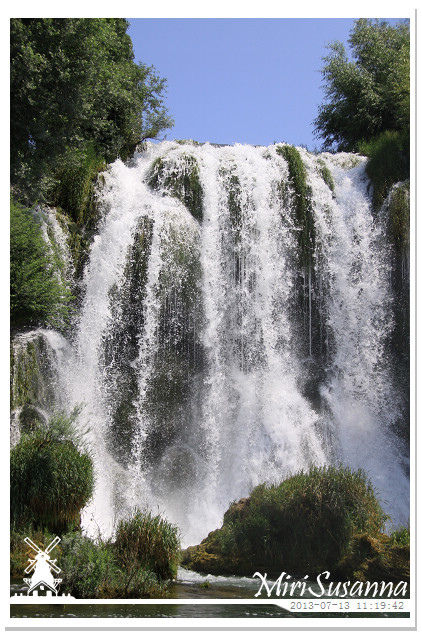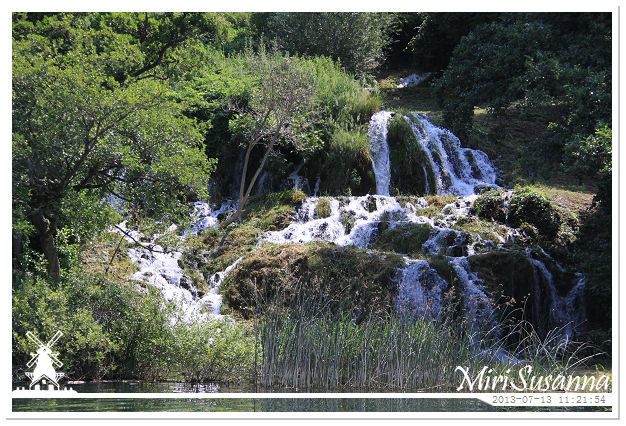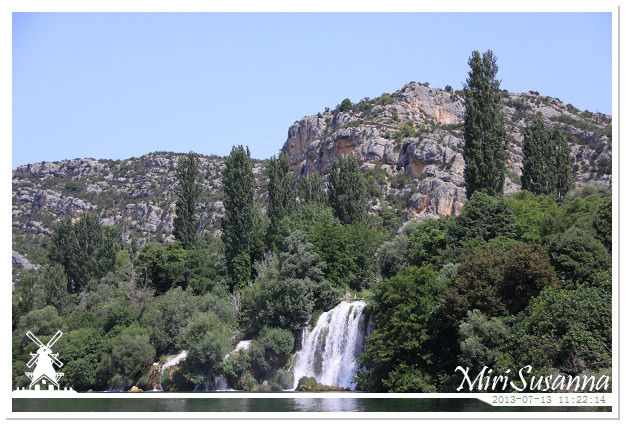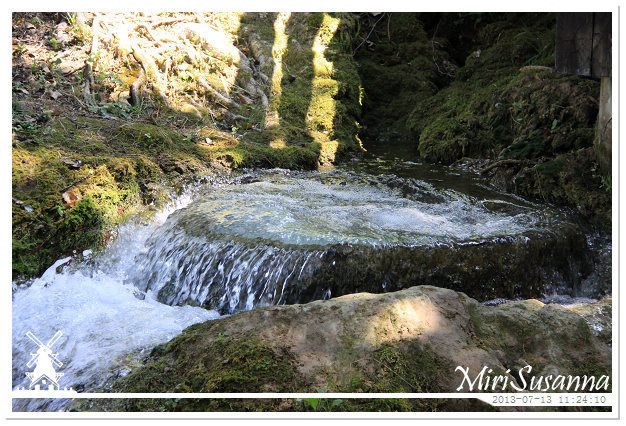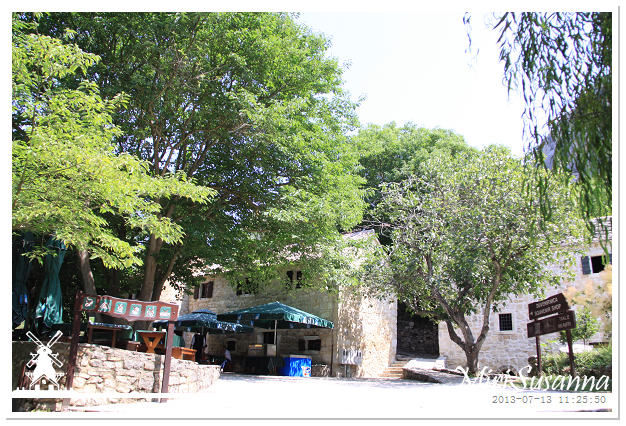 上岸休息一個小時,有水車和博物館可以參觀,也可以在這用午餐。
Short break for an hour, visiting the watermills and museum, and also can have a lunch here.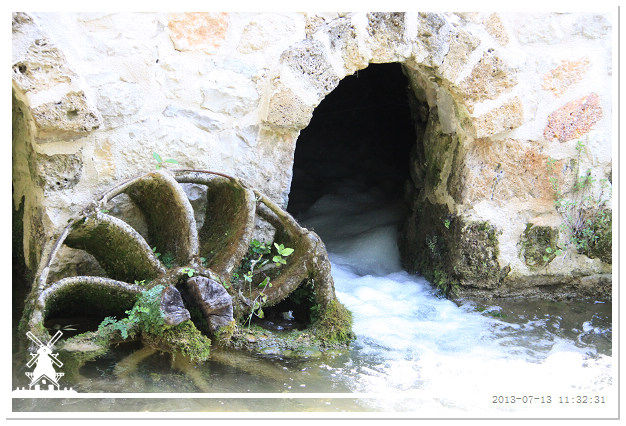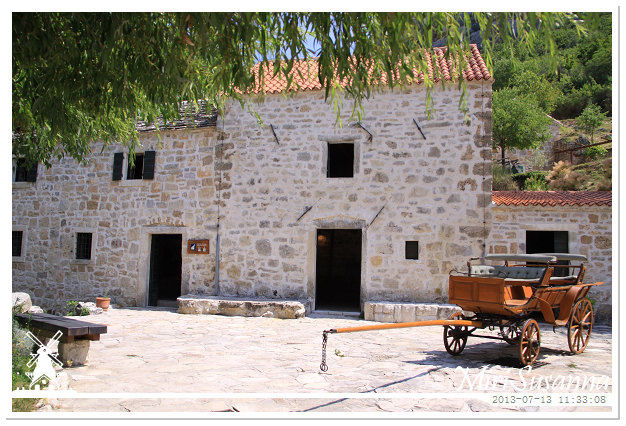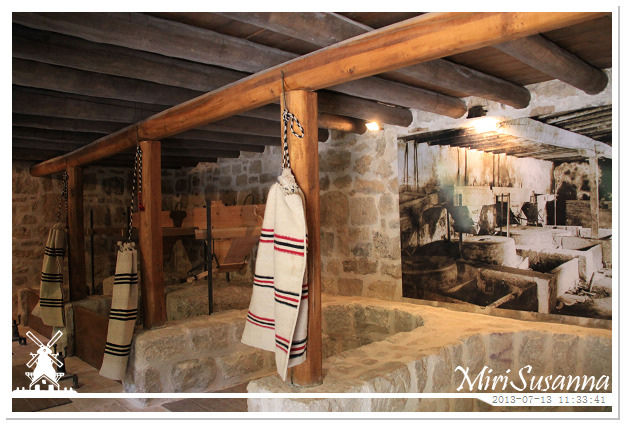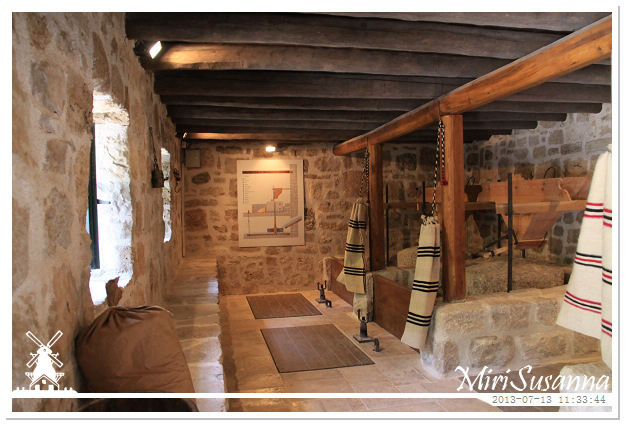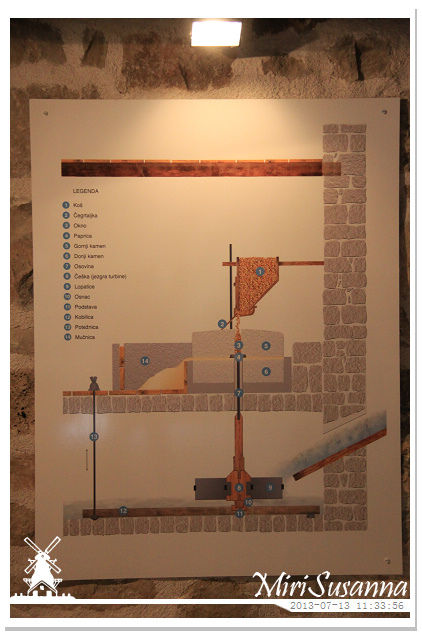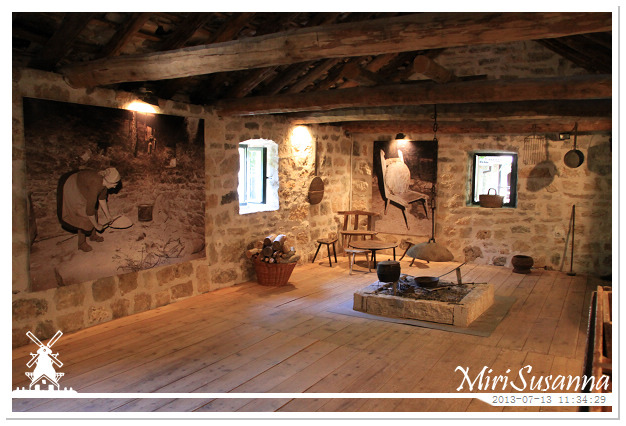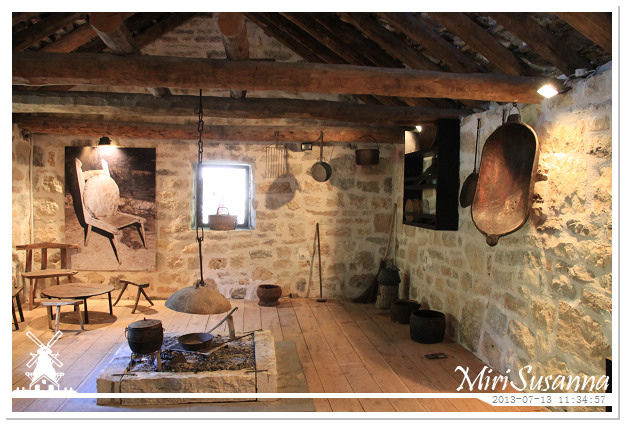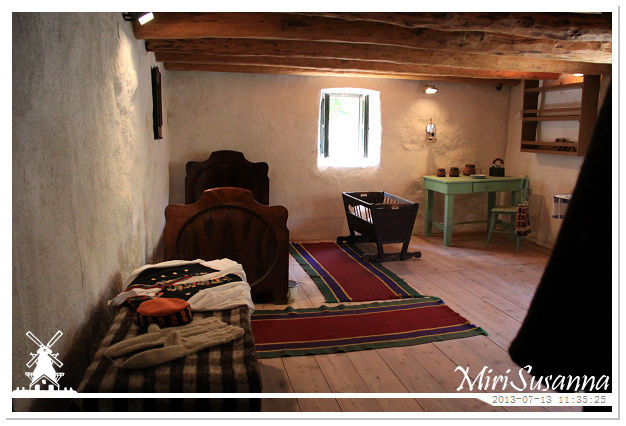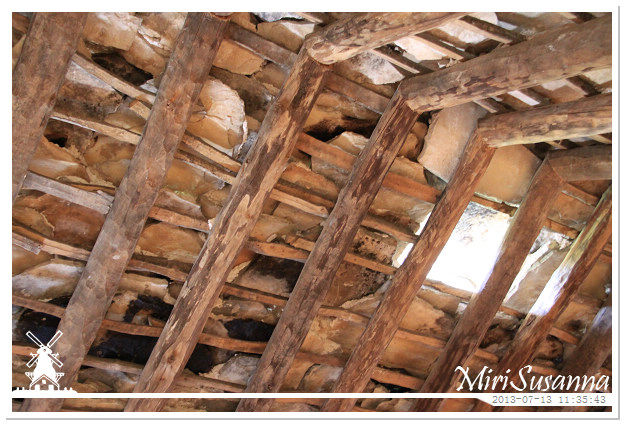 Roof from inside.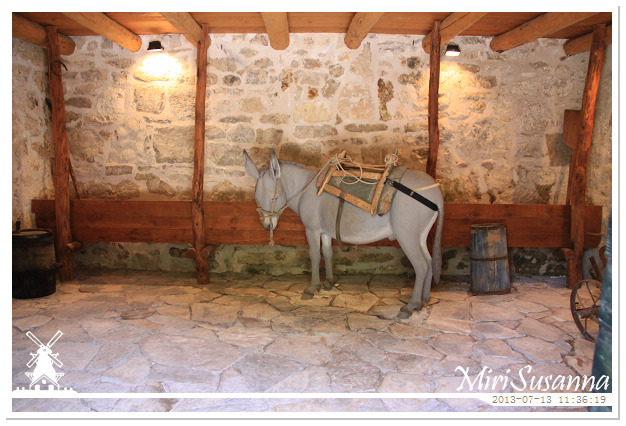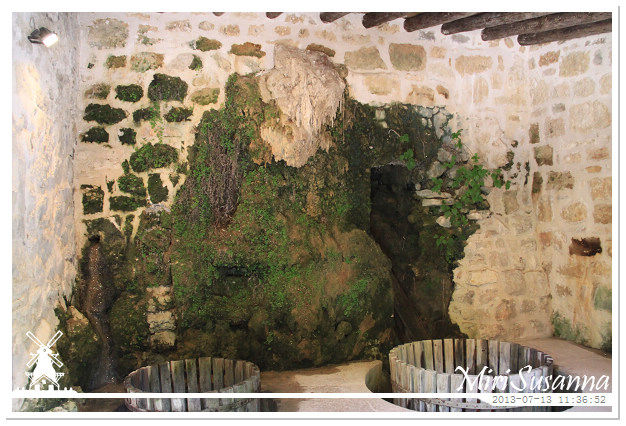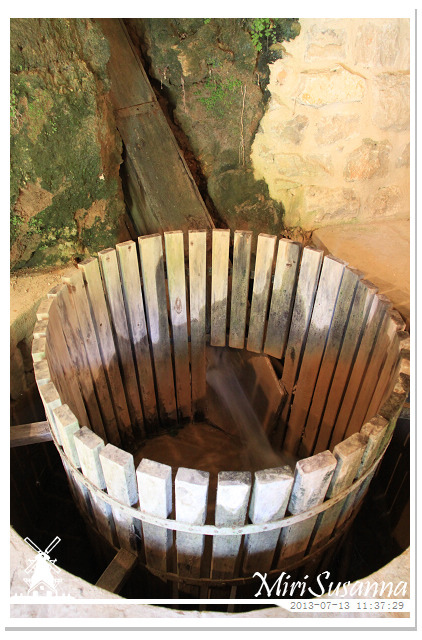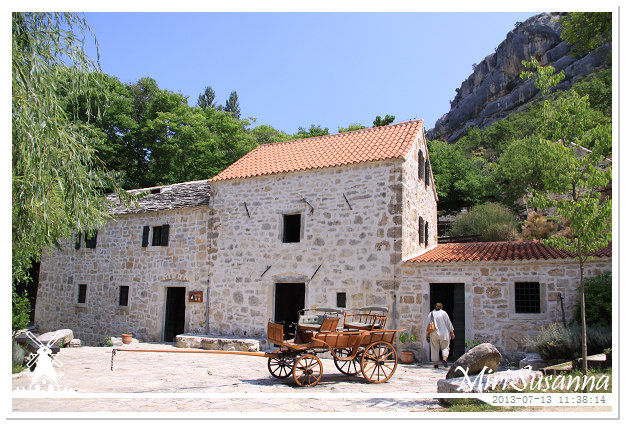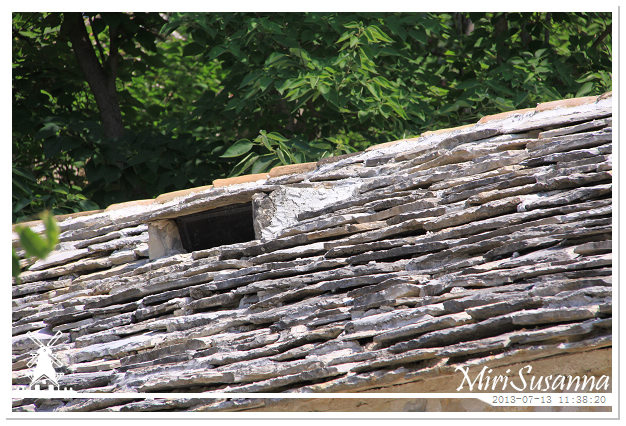 Roof from outside.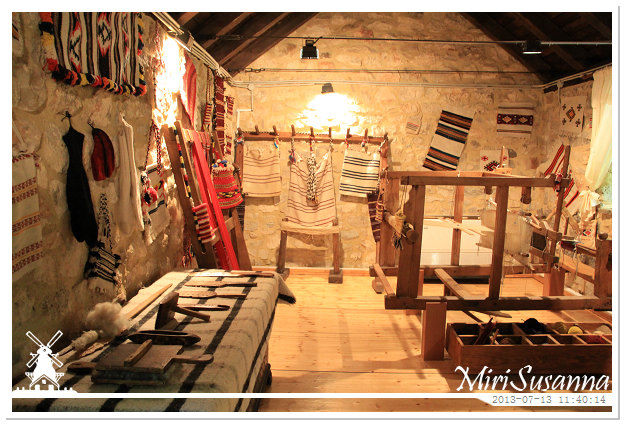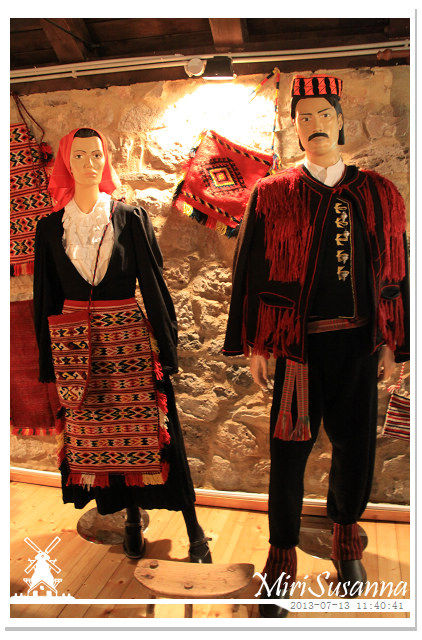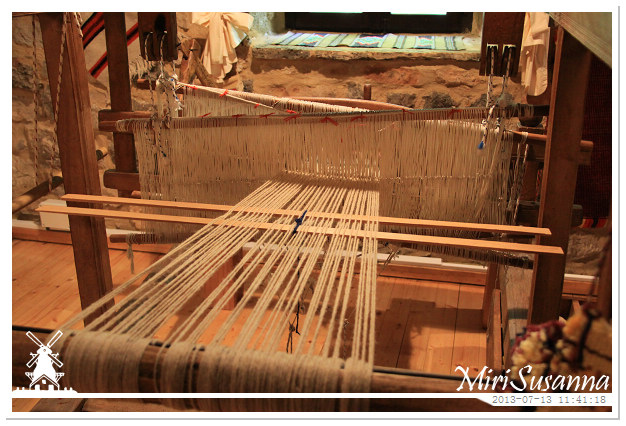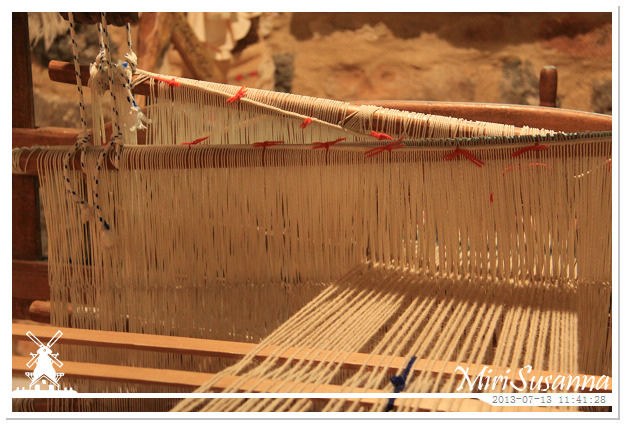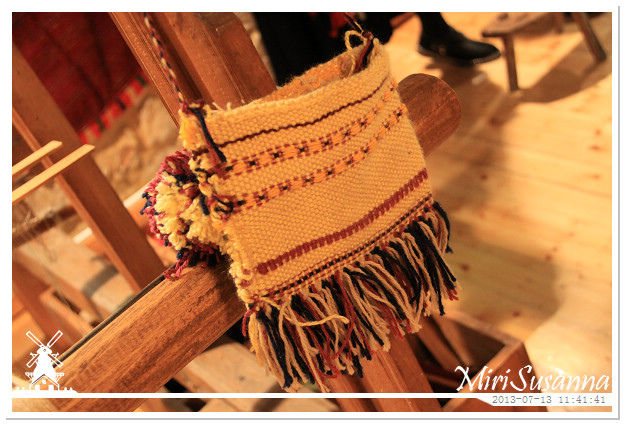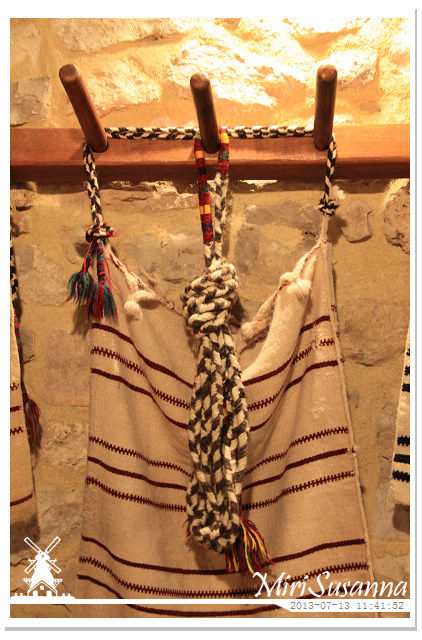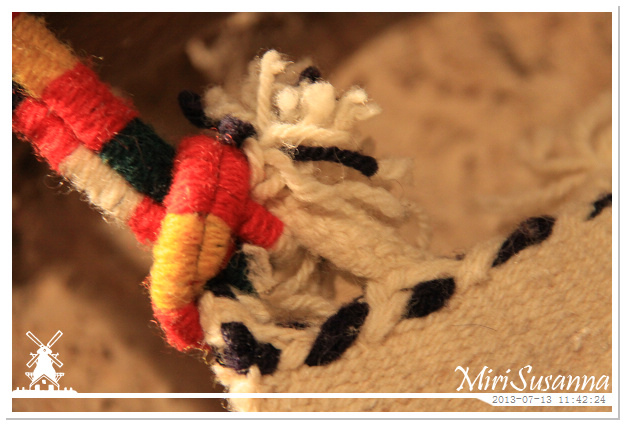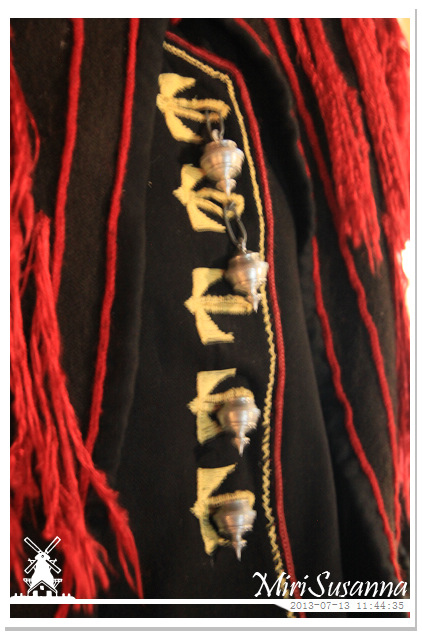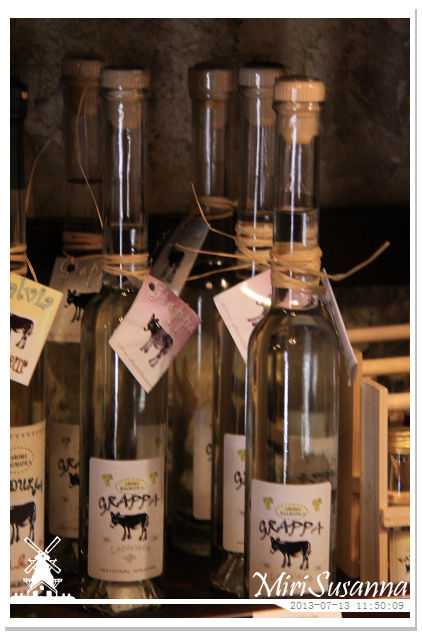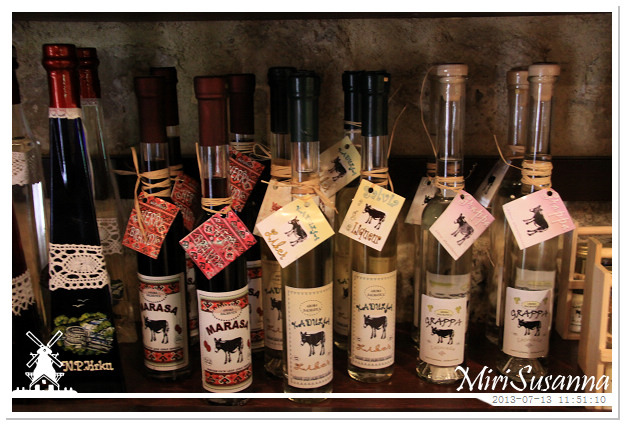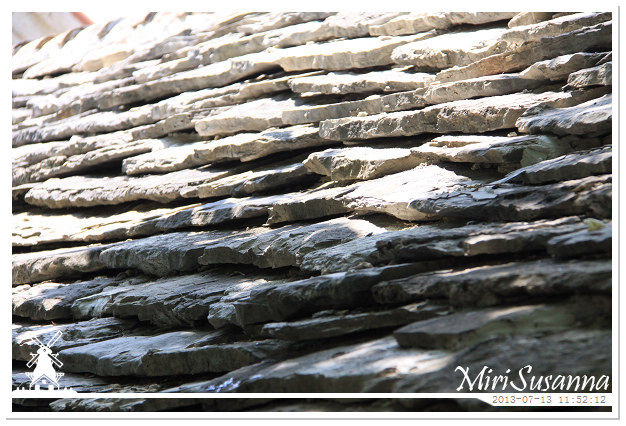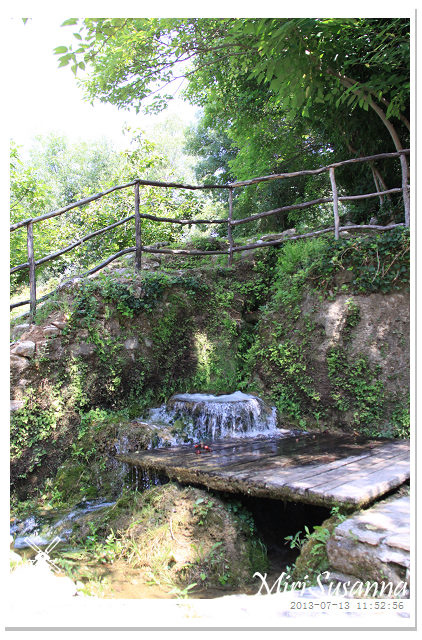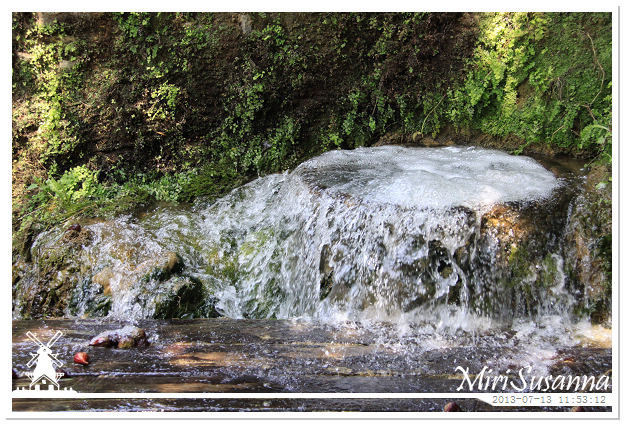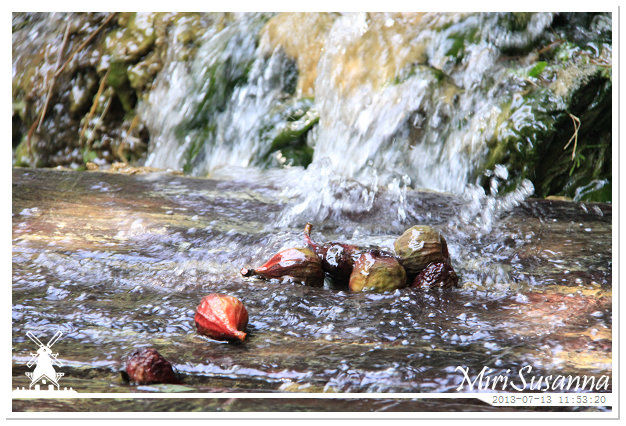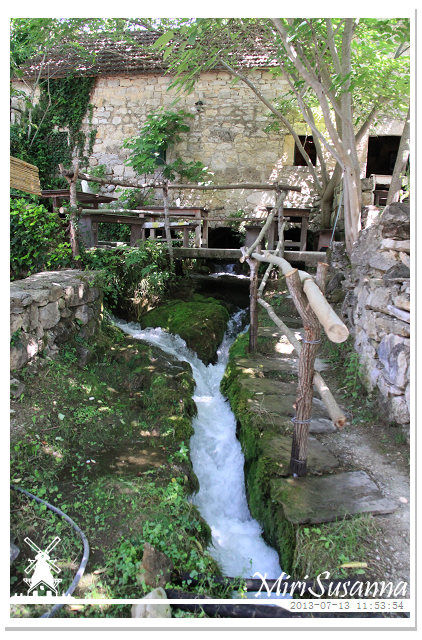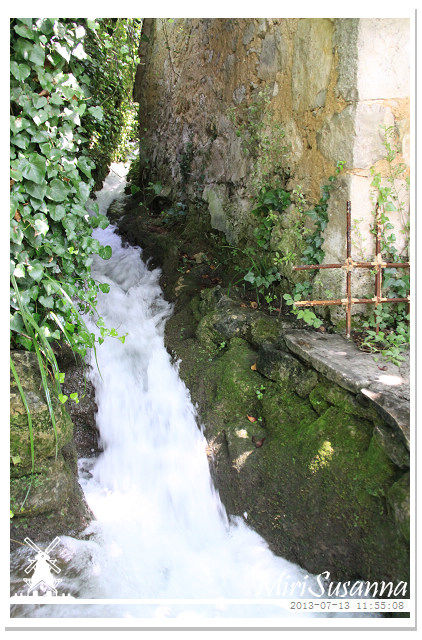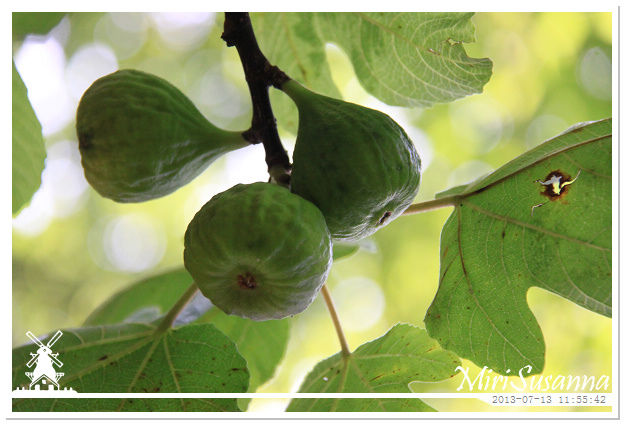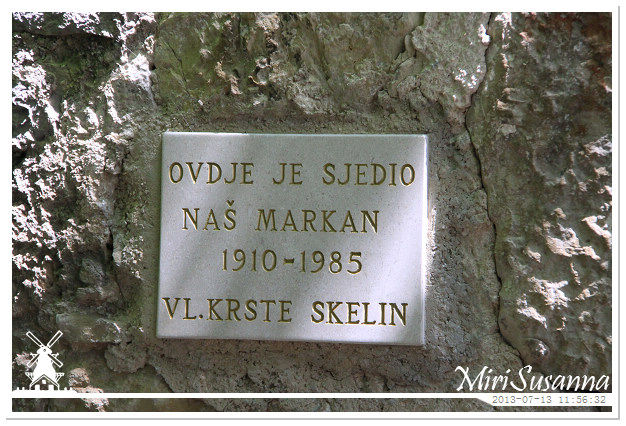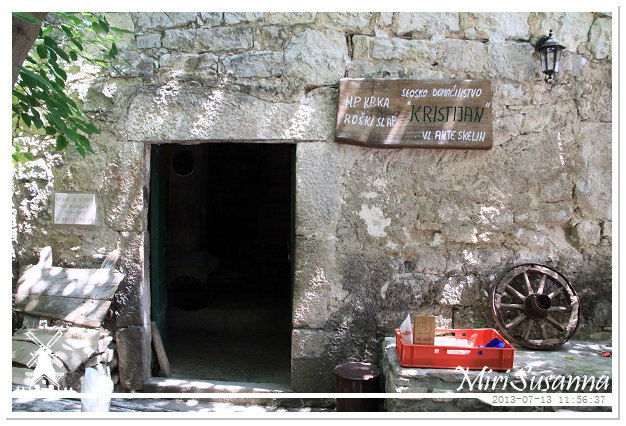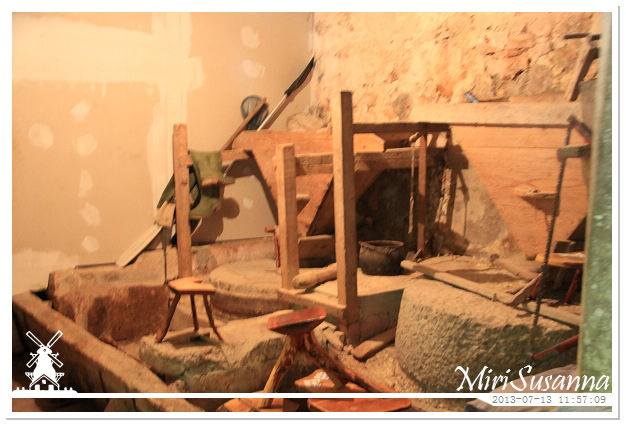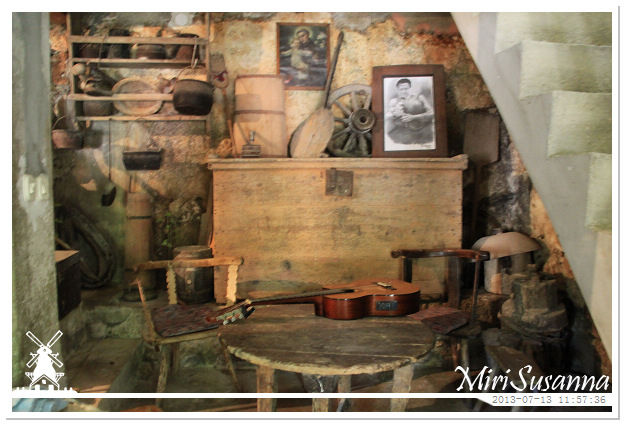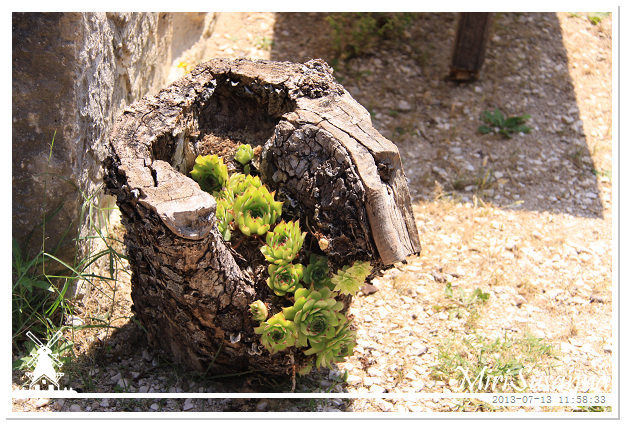 生機。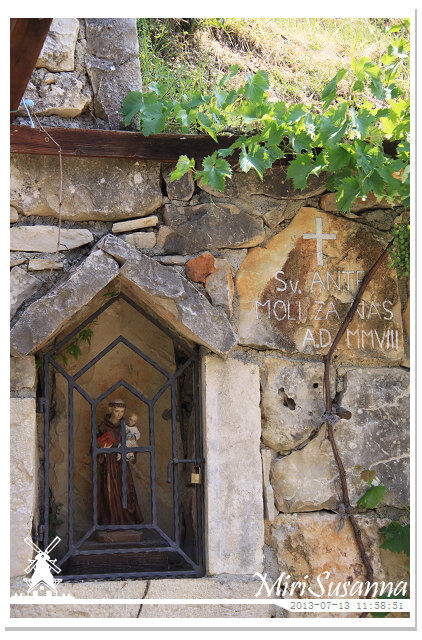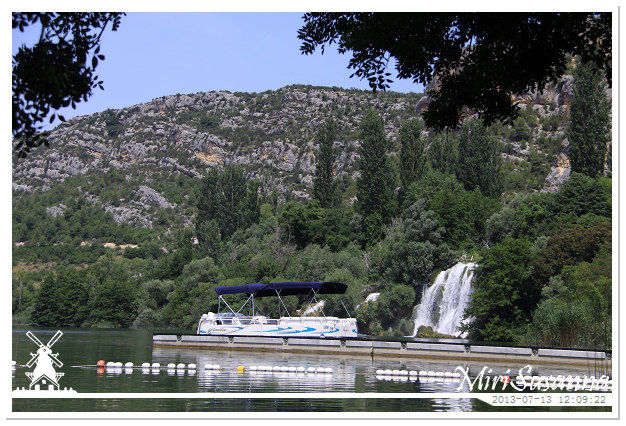 Our boat.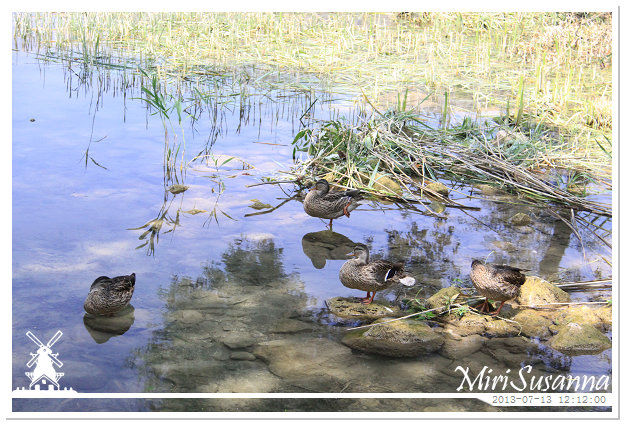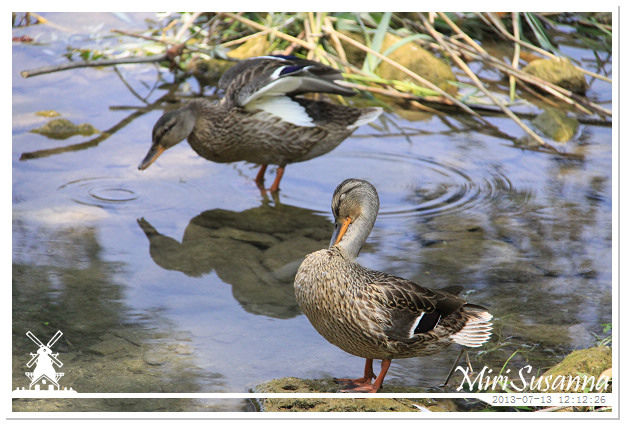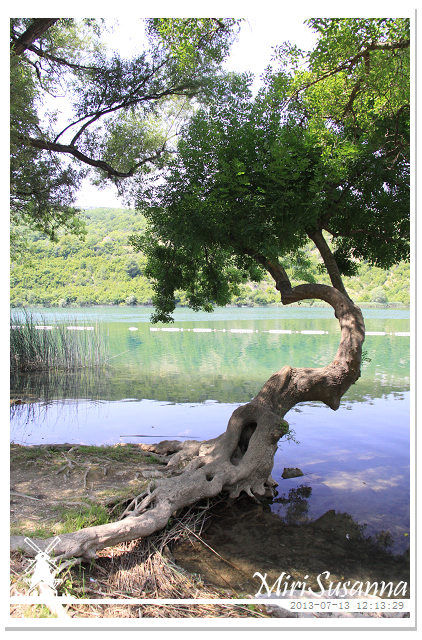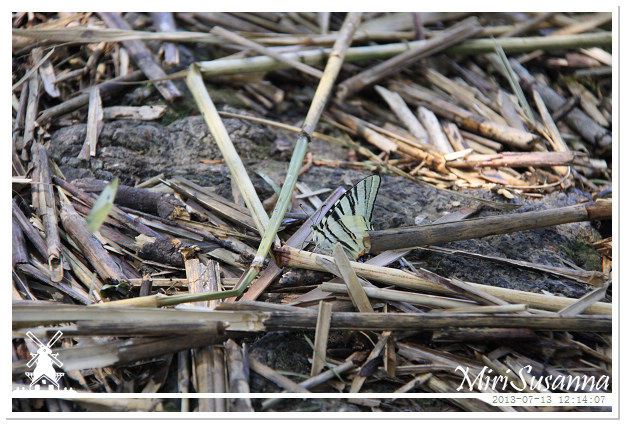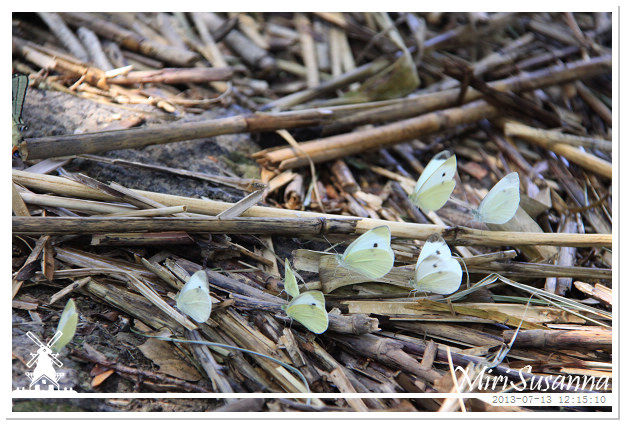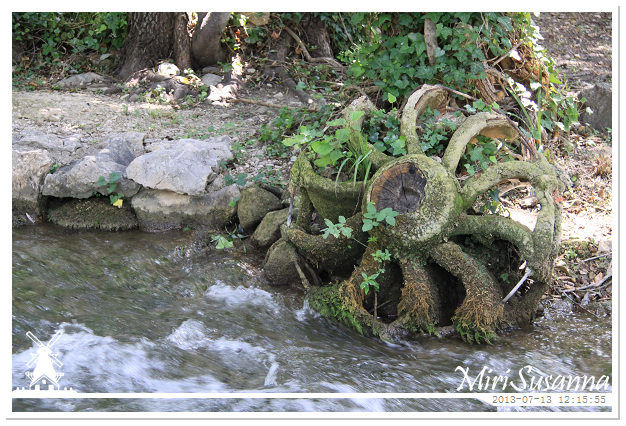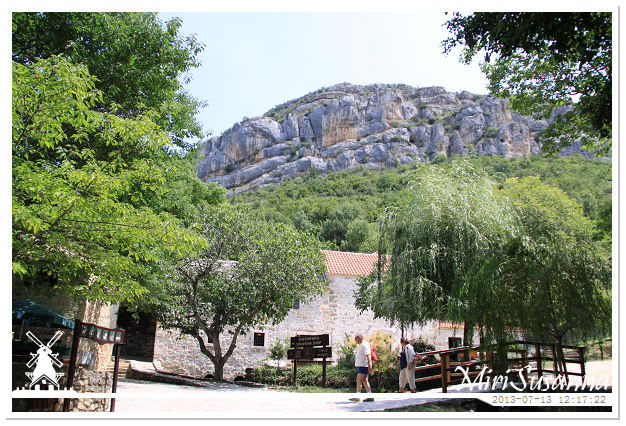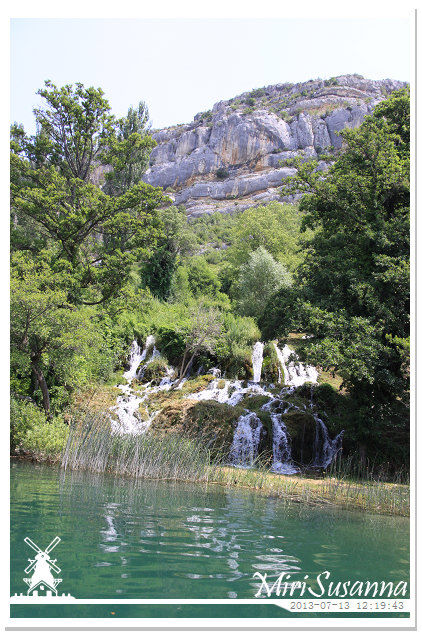 Leaving Roski slap.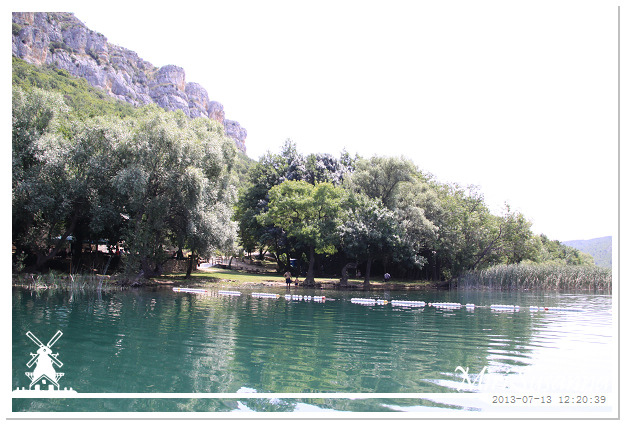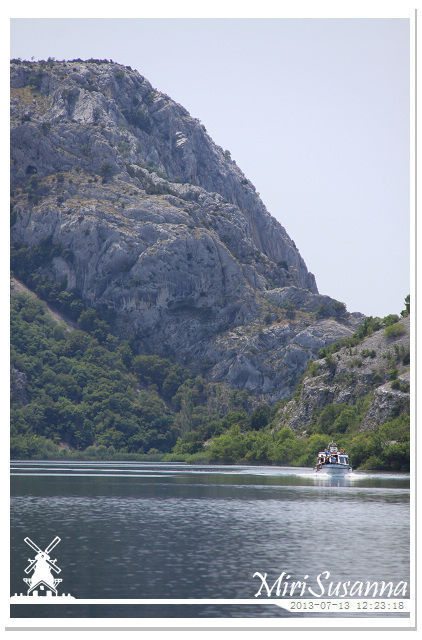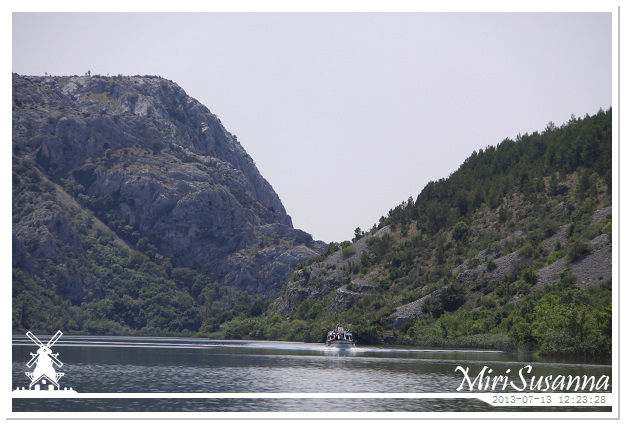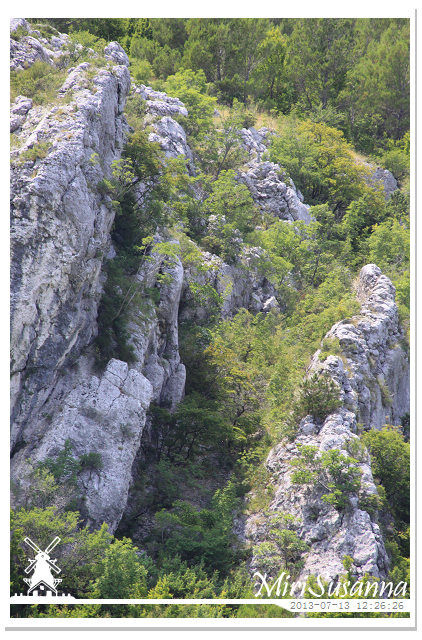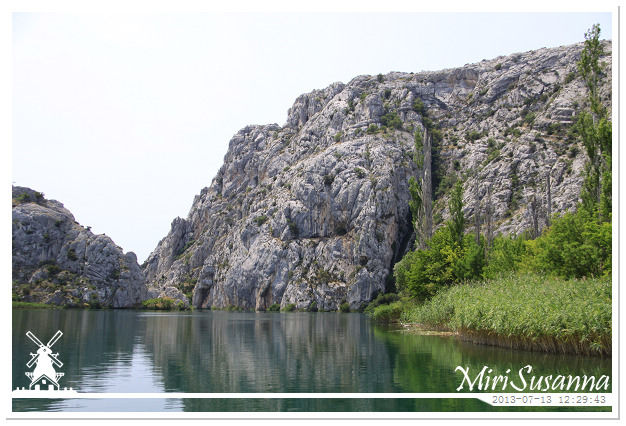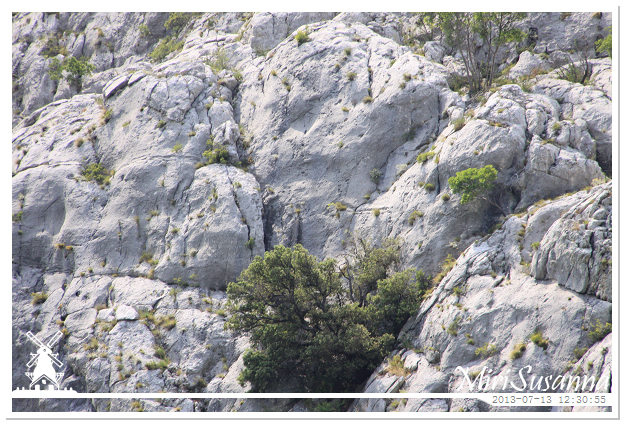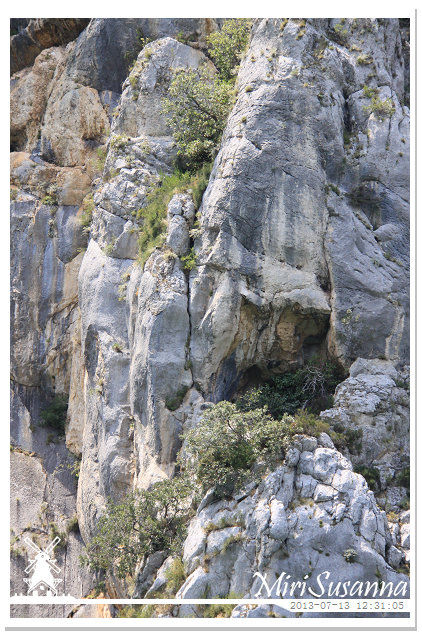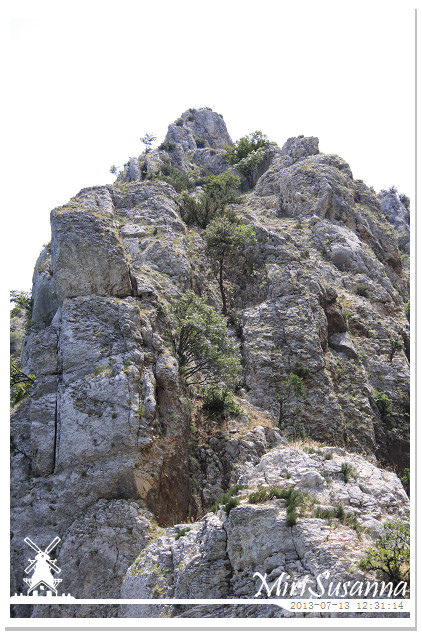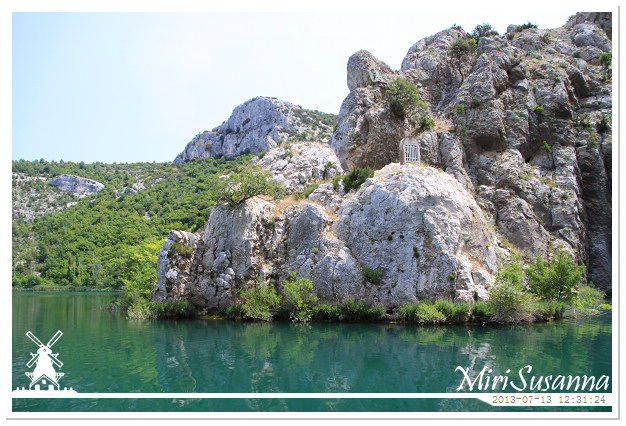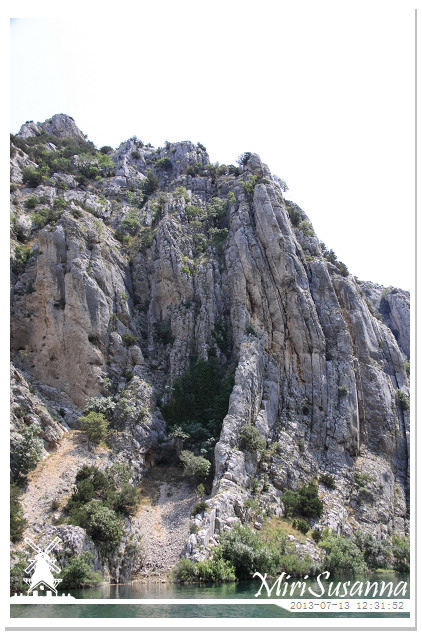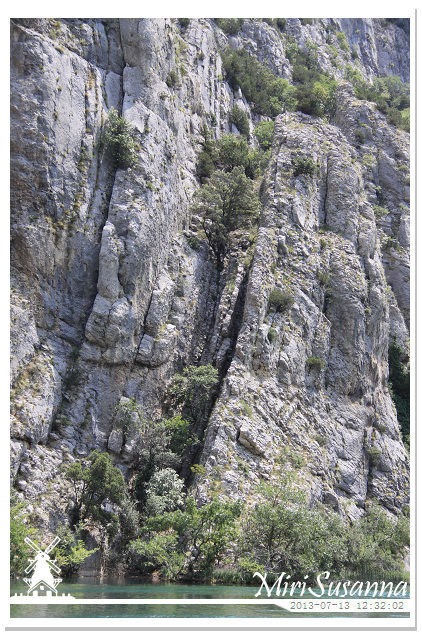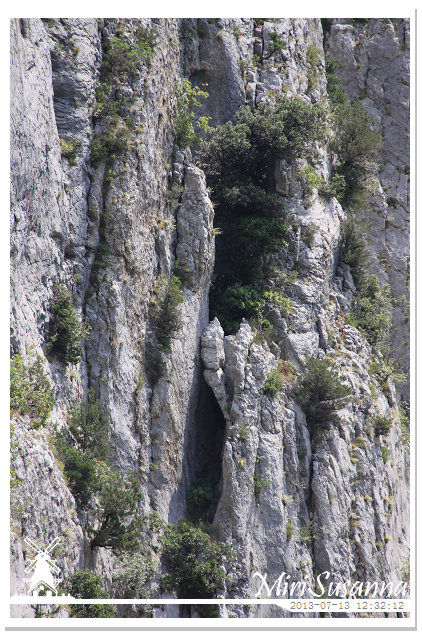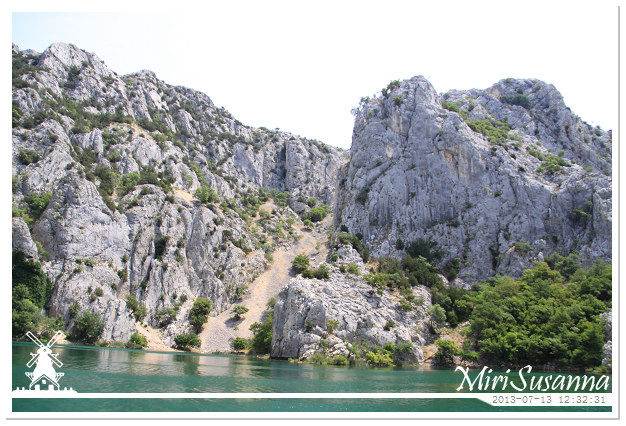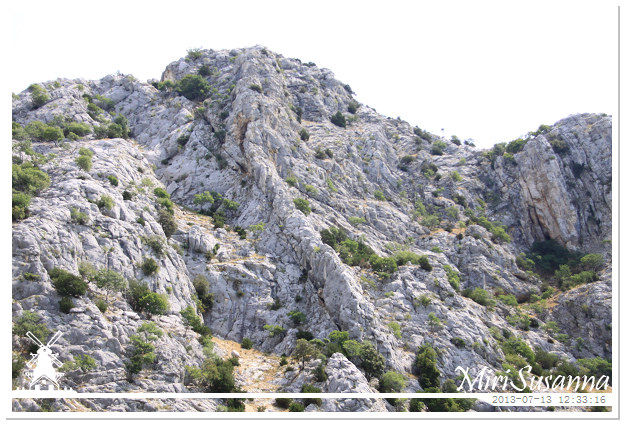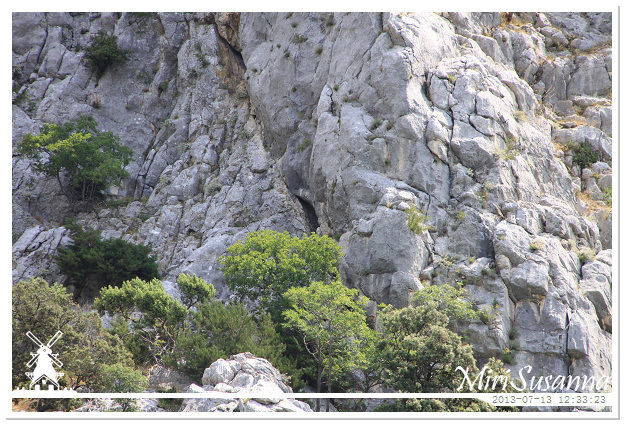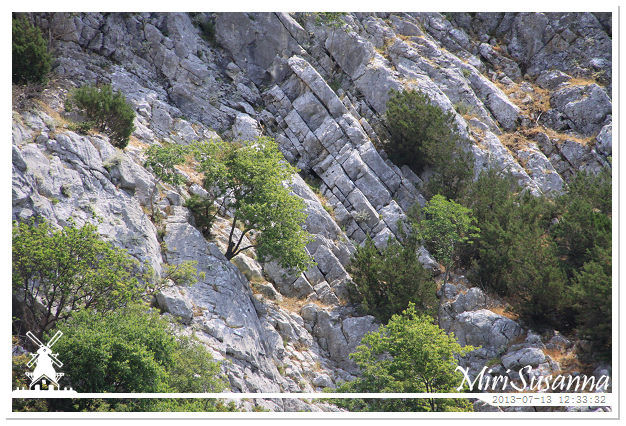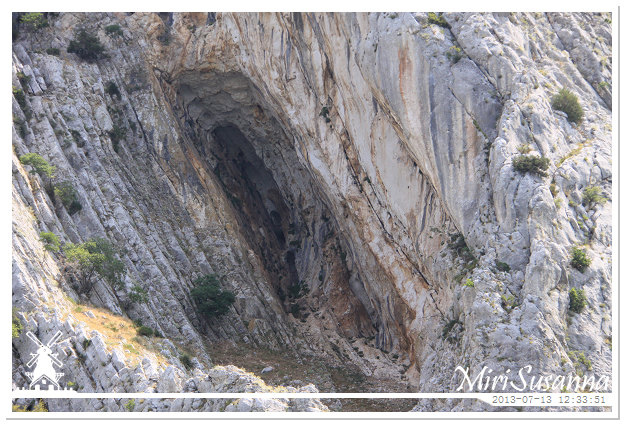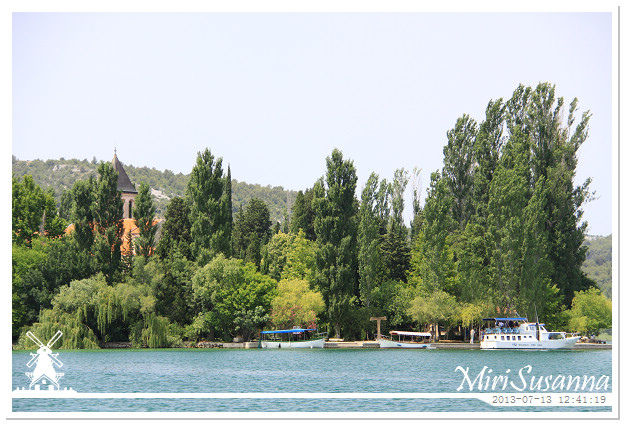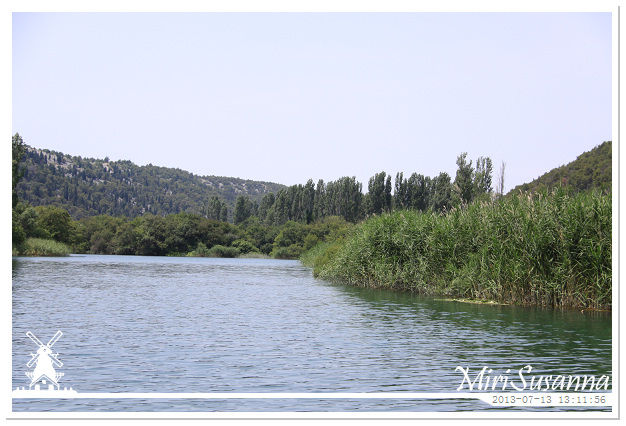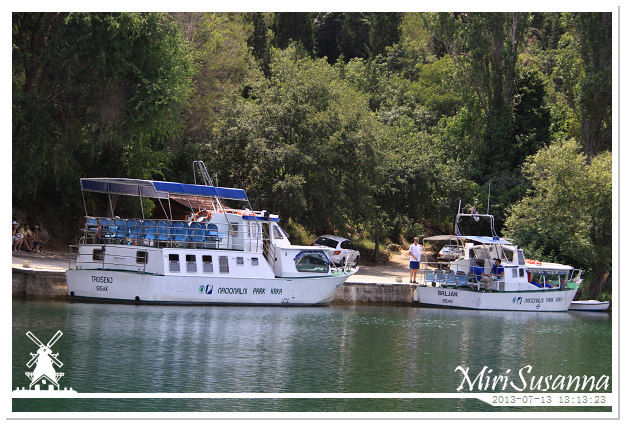 End of boat tour.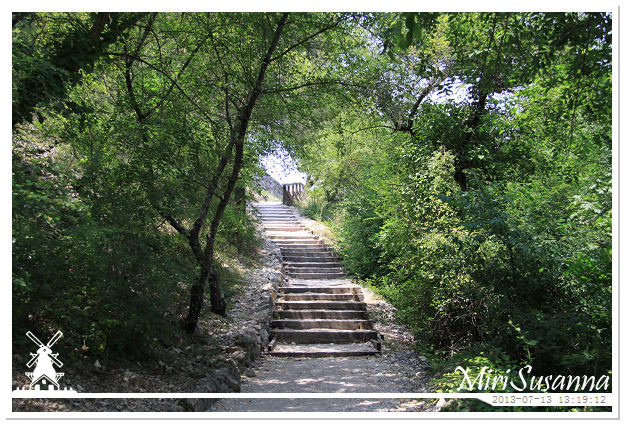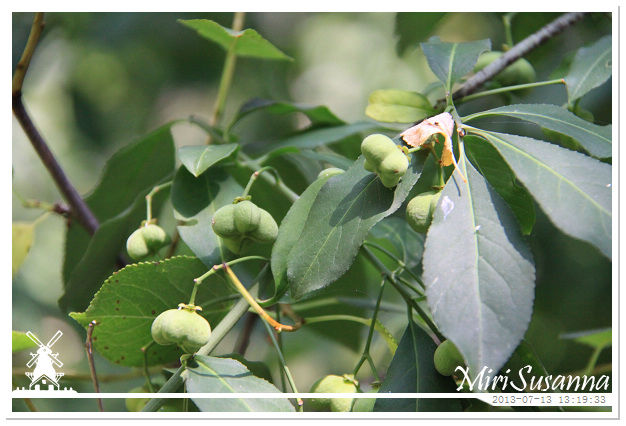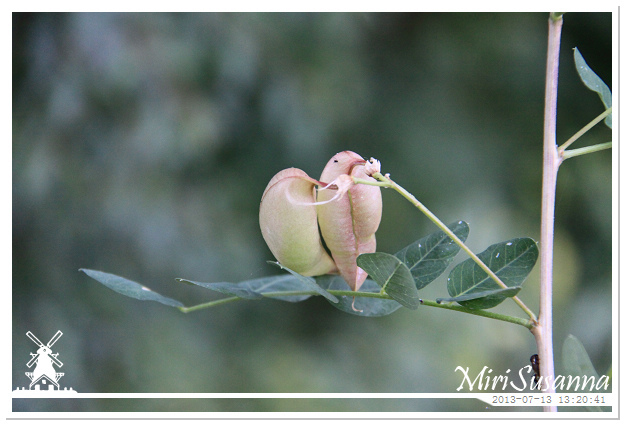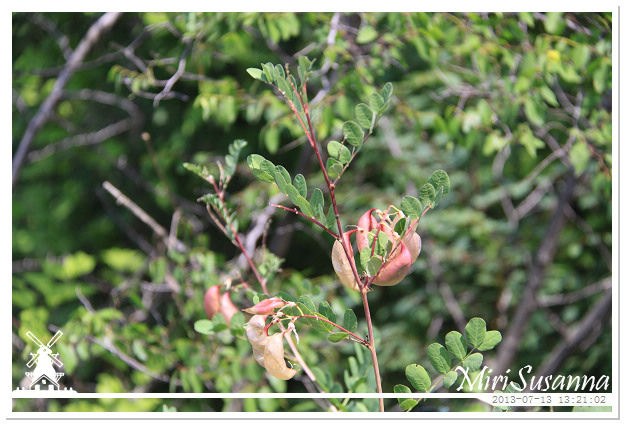 ~~ 待續。To be continued ~~