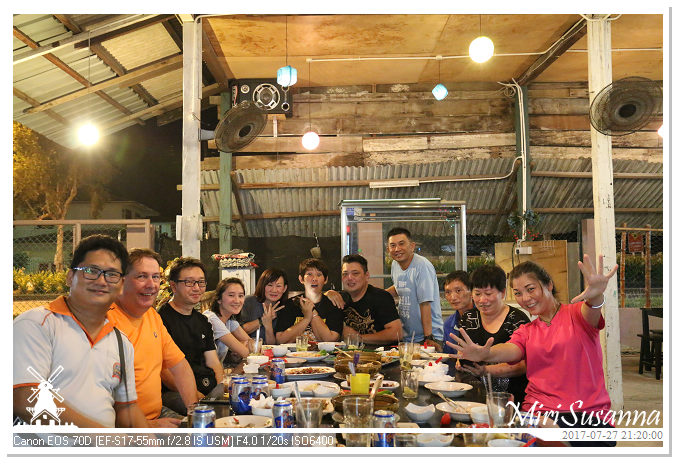 每次回美里,總會找中學的同學一起聚聚。這次應巴特"同學"的要求,把同學會安排在他來美里之後,聚餐地點是在Luak的泰式餐館"泰北美食"。畢業二十幾年,還能聚在一起的就是緣分。
Every time when I'm in Miri, we will catch up with each others. We're classmates at secondary school, and we're friends for 25+ years. We have to cherish every chances to meet and have funs to enrich our memories. We have arranged this gathering at a Thai restaurant, after the arrival of our "classmate" Bart.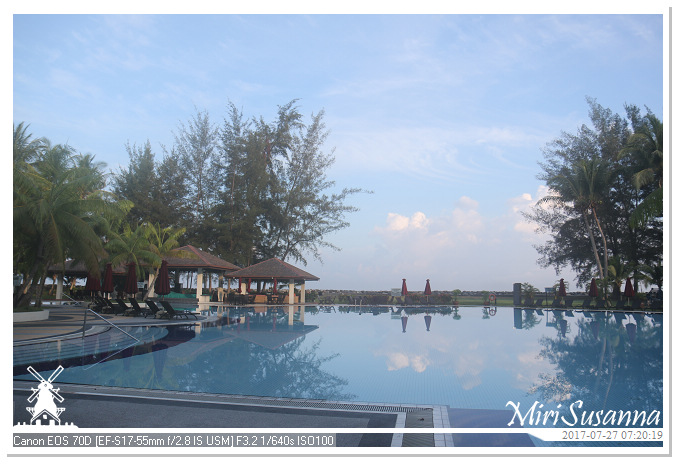 早晨起來,把荷蘭人留在酒店,自己回家逍遙去。
Early morning, let's the Dutch guys to have extra rest at hotel, I went back to my parents' home.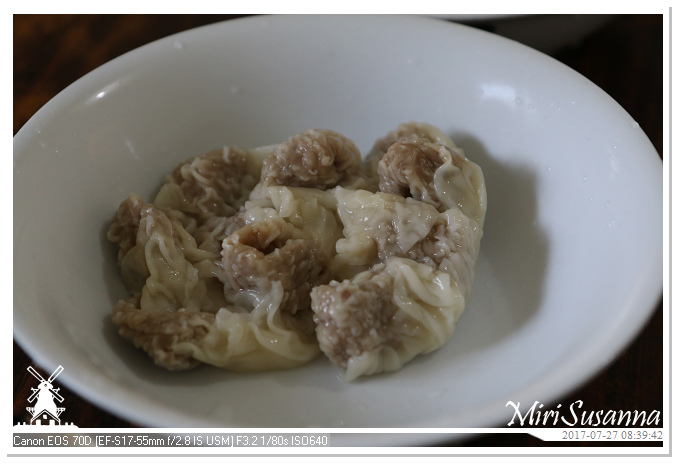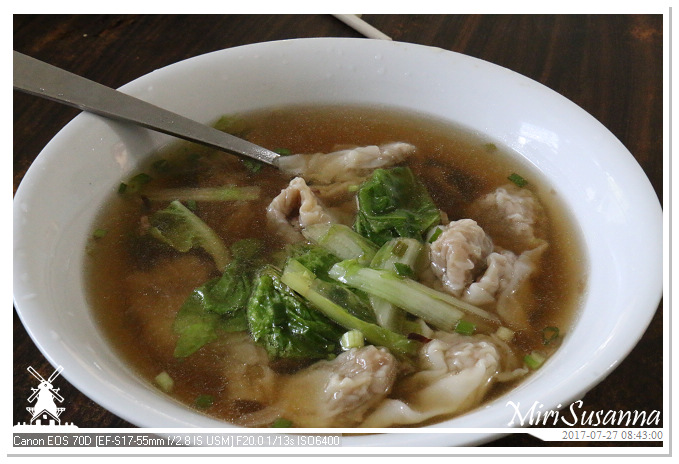 雲吞湯當早餐。
Wantan soup as breakfast.


下午去Permaisuri Imperial City Mall吹冷氣、逛街。
Afternoon, shopping at Permaisuri Imperial City Mall.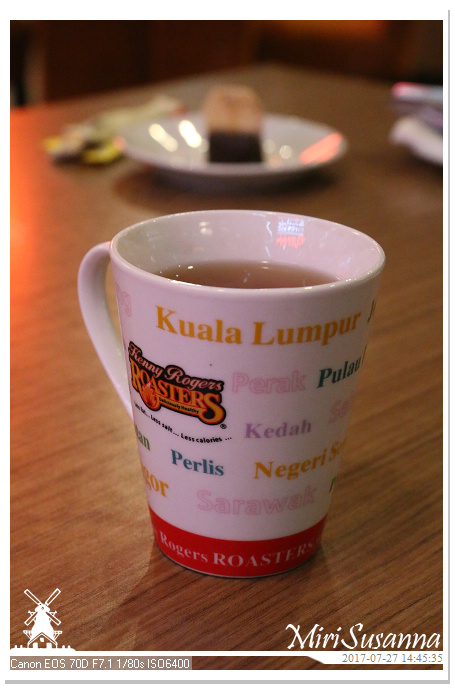 Having lunch (or high tea?) at Kenny Rogers Roasters.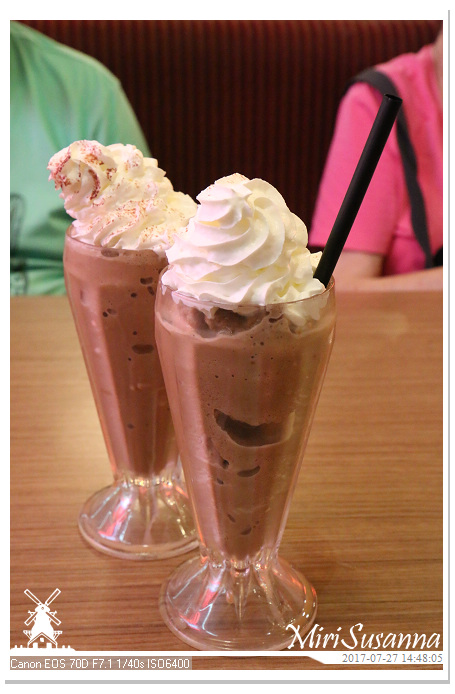 這摩卡冰沙深得婆婆的喜愛。
Diny loves this iced Mocha with fresh cream so much.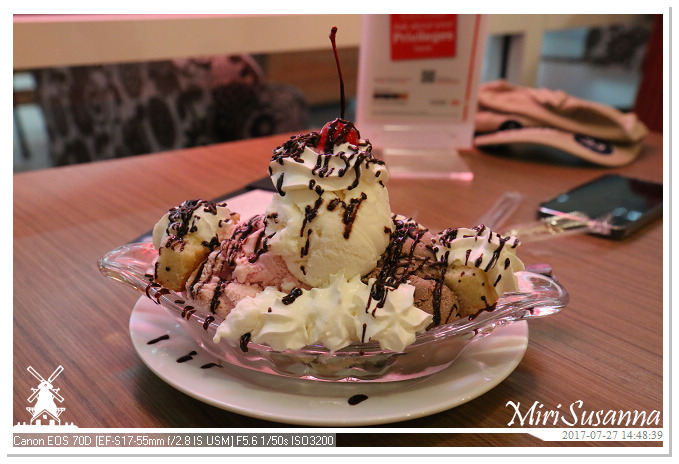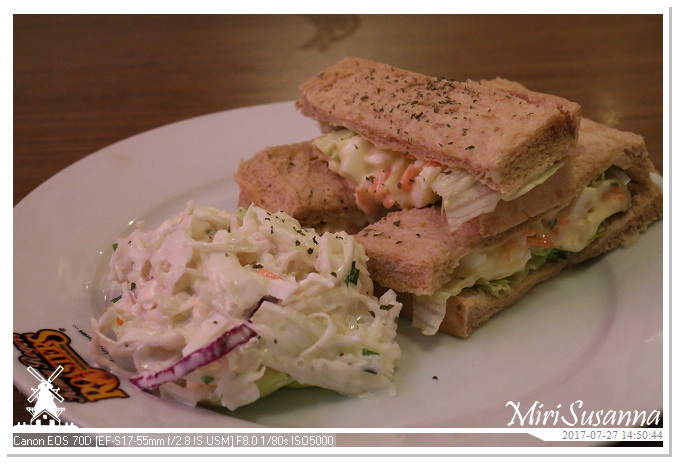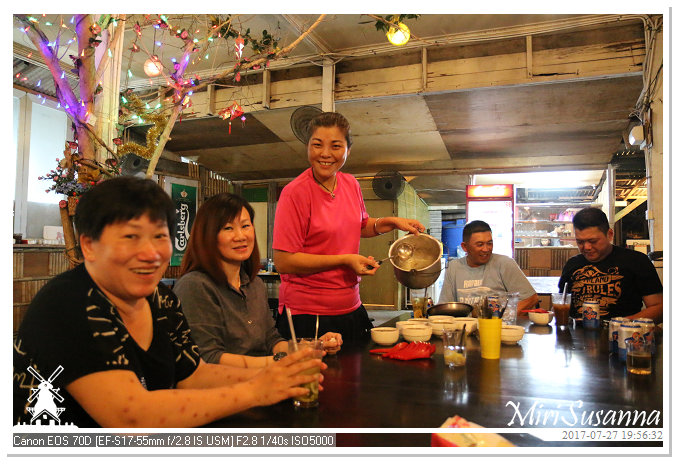 晚上,讓公公婆婆在酒店享受兩人的浪漫晚餐,我們出來跟同學聚聚。
In the evening, we let Wim and Diny to have their romantic dinner at hotel, and we went to the gathering with my classmates.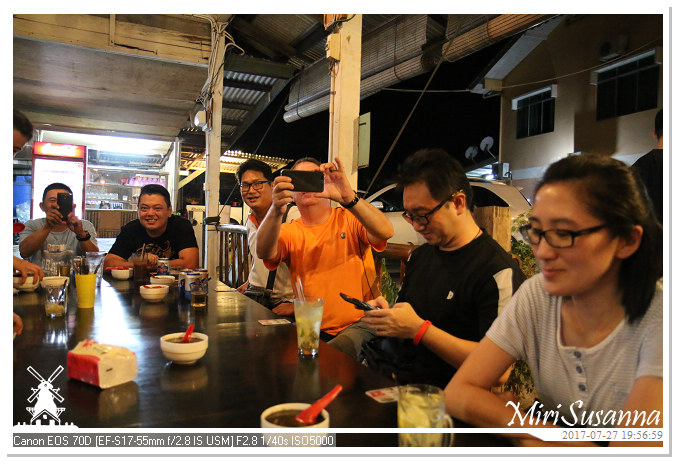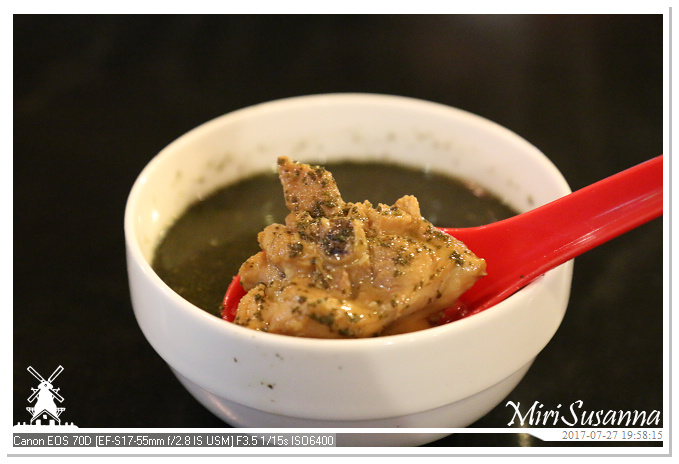 Momo大廚的假青麻雞湯。
Chicken soup by Momo.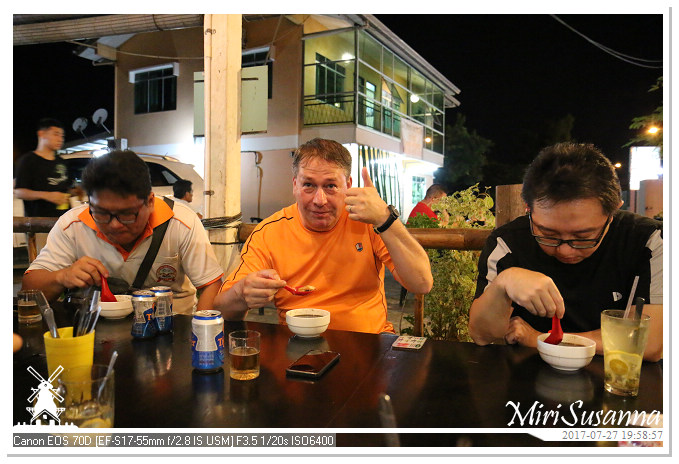 巴特說:讚!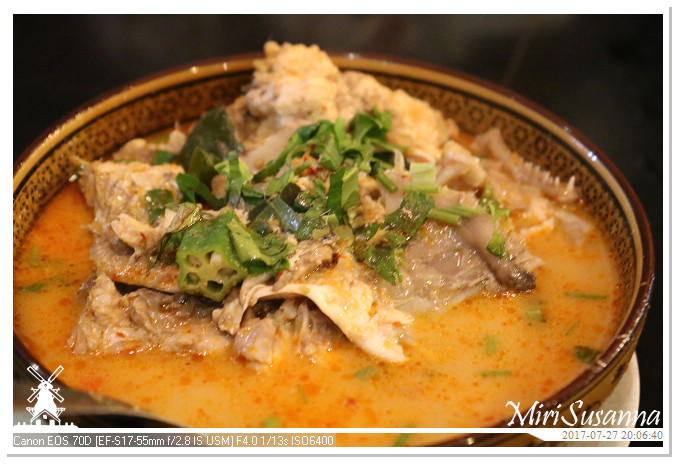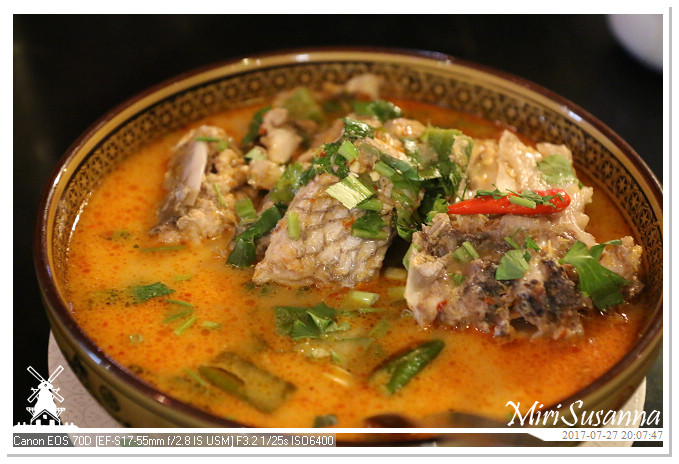 同學魯忠貢獻的自釣深海魚,讓老闆給我們做成佳餚。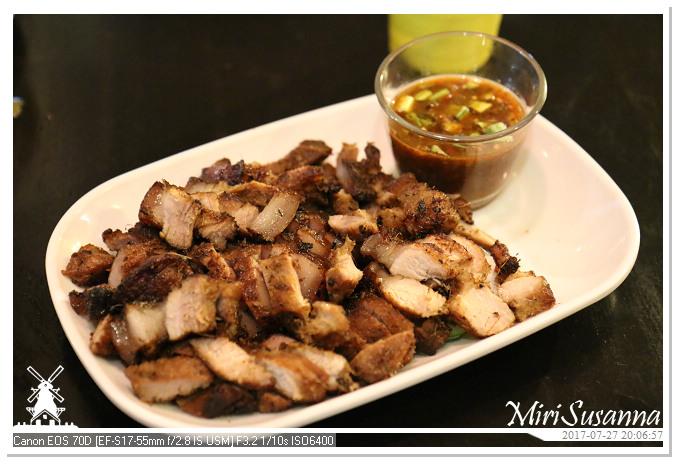 咸豬肉。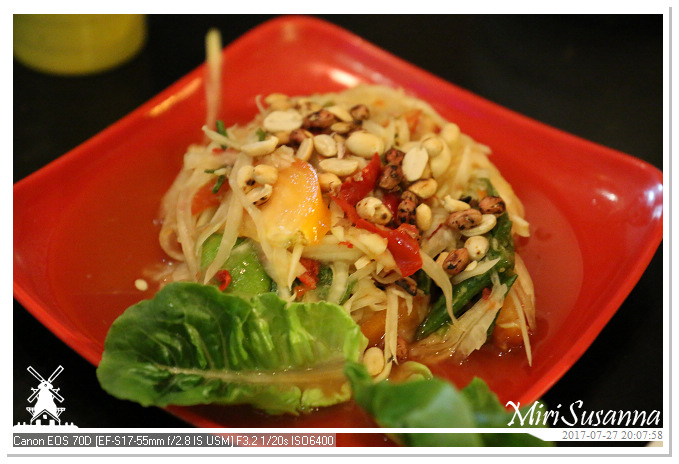 泰式青木瓜沙拉。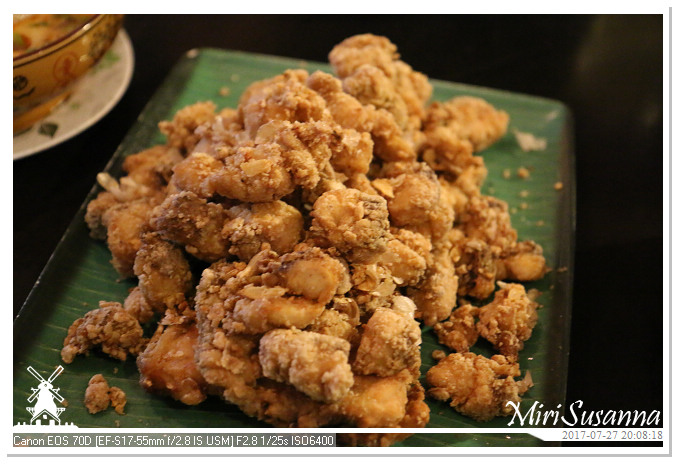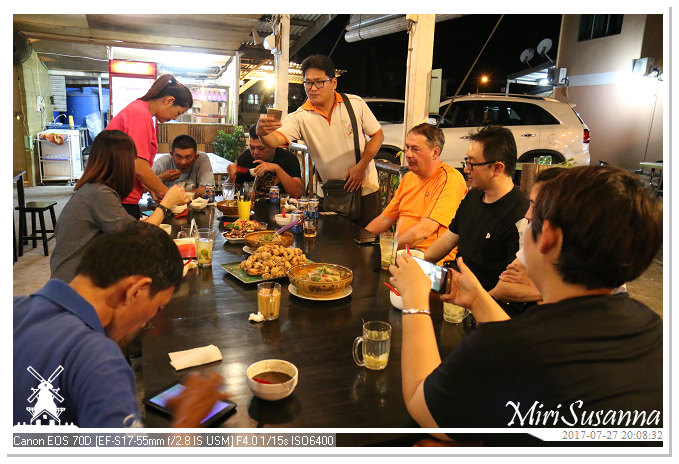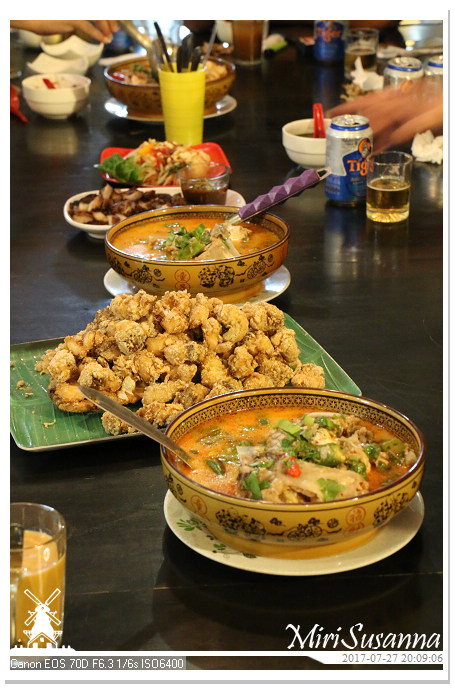 很大的一隻魚,要分成三份上桌。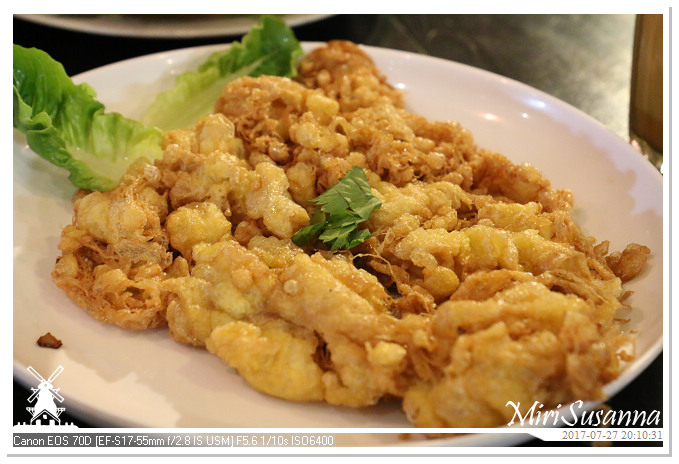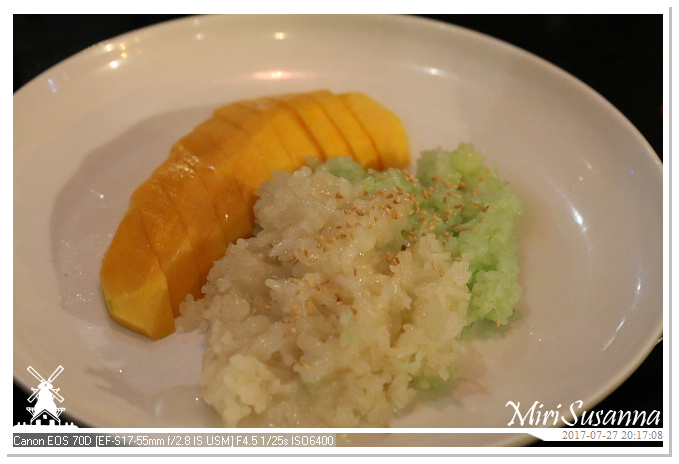 芒果西米。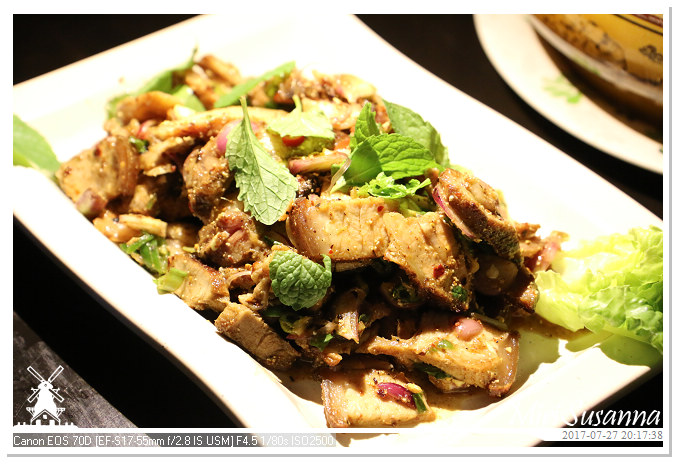 泰式魷魚。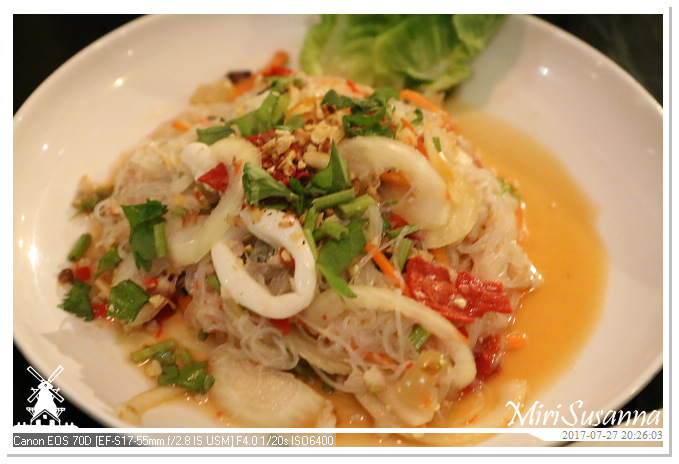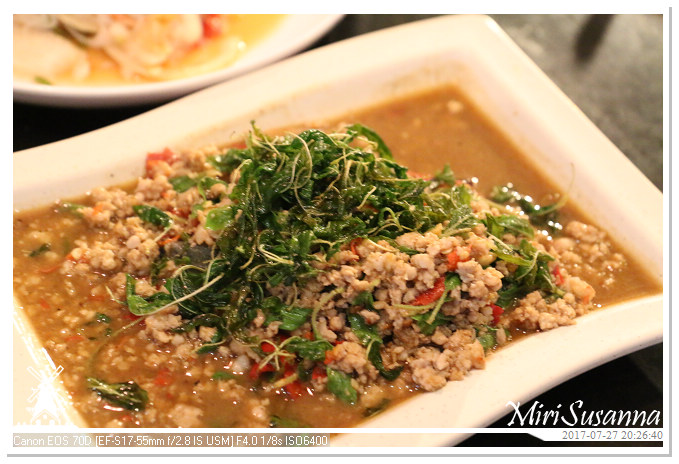 泰式打拋肉。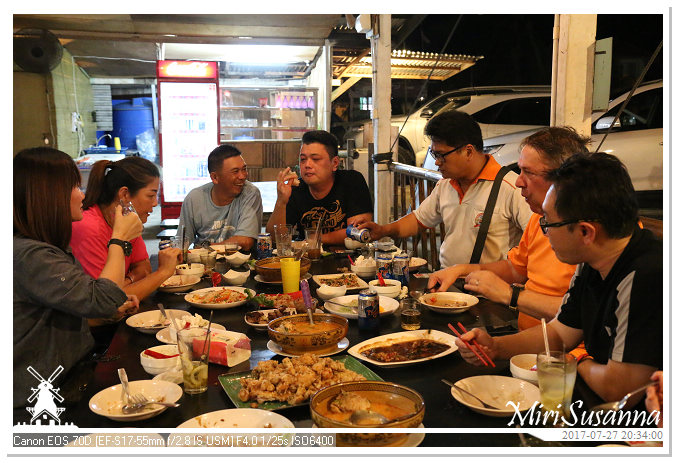 老友鬼鬼,邊吃邊聊。
Enjoying the meals and having funs.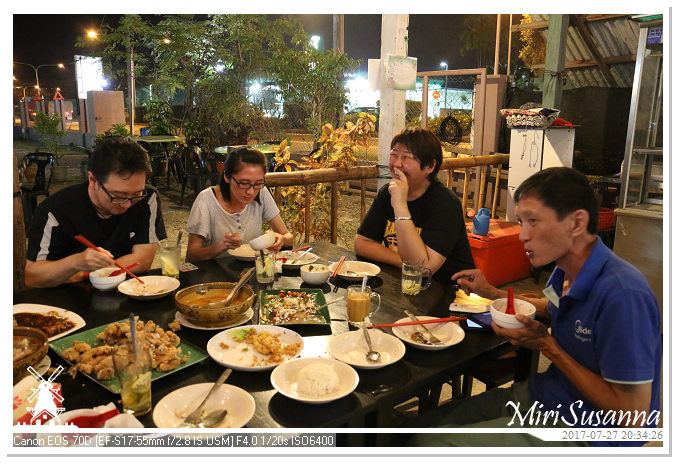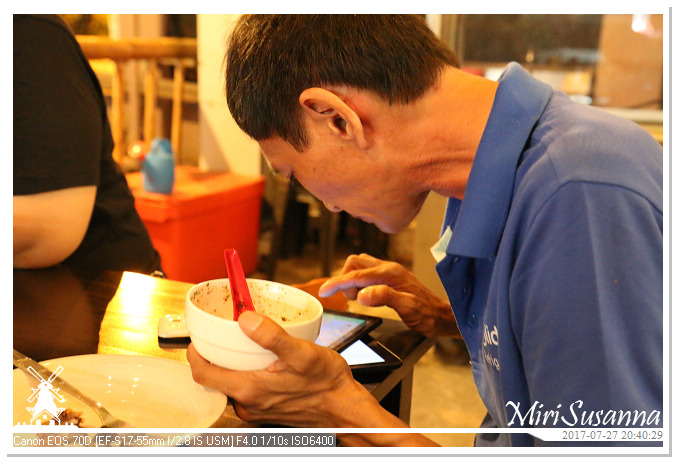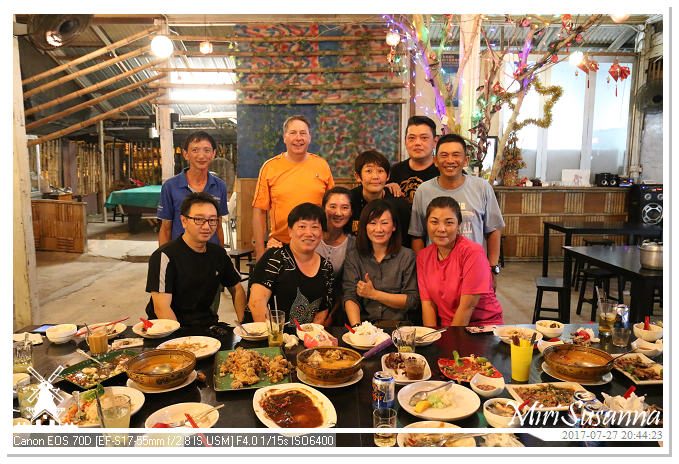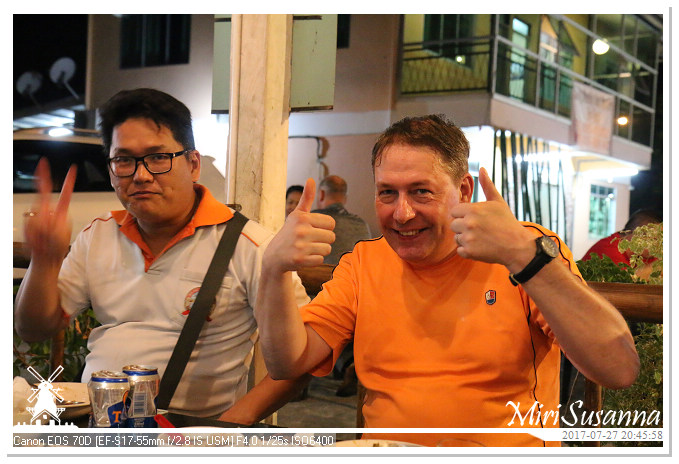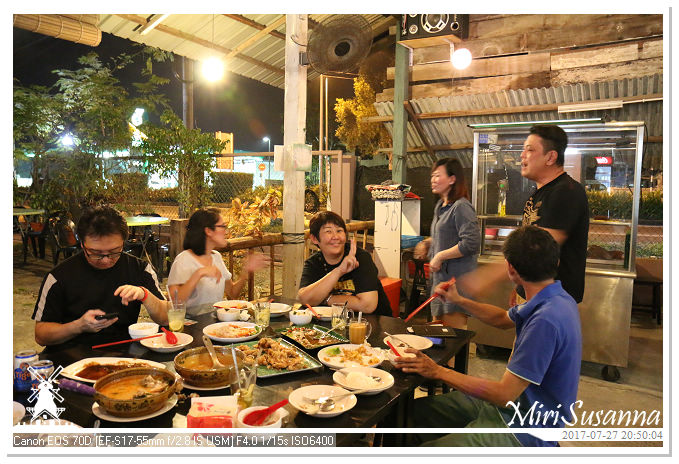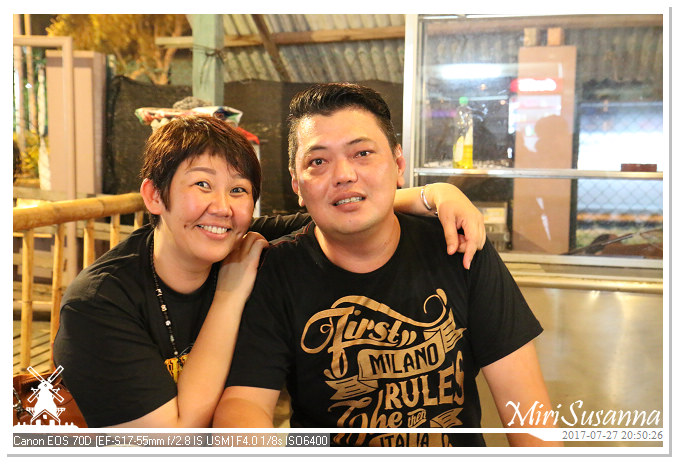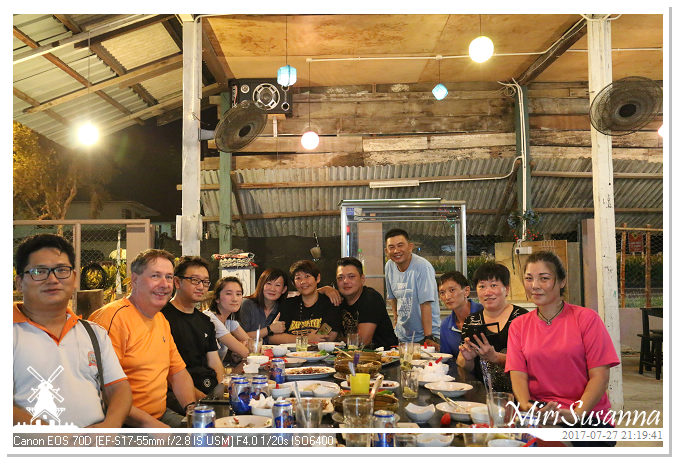 第一次用手機的app遙控我的相機拍照。