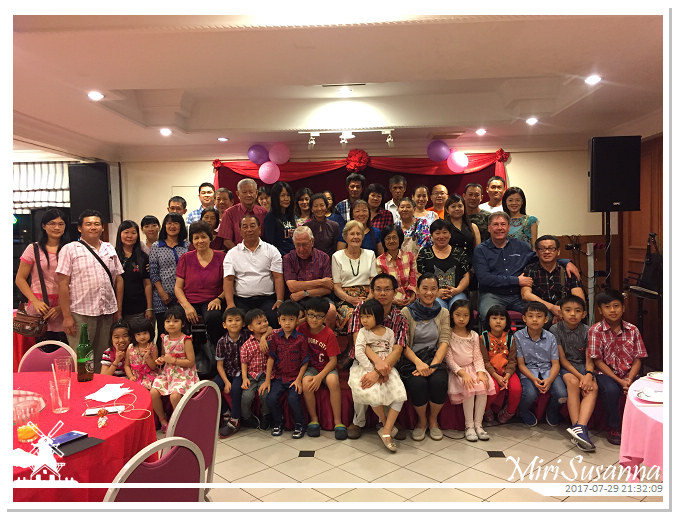 為了方便,我們在週末安排了聚餐,邀請親戚齊集一堂,介紹遠道而來的親家給大家"打個相識"。
To introduce Bart's parents to my relatives, we have organized this family dinner at restaurant, instead of visiting them individually.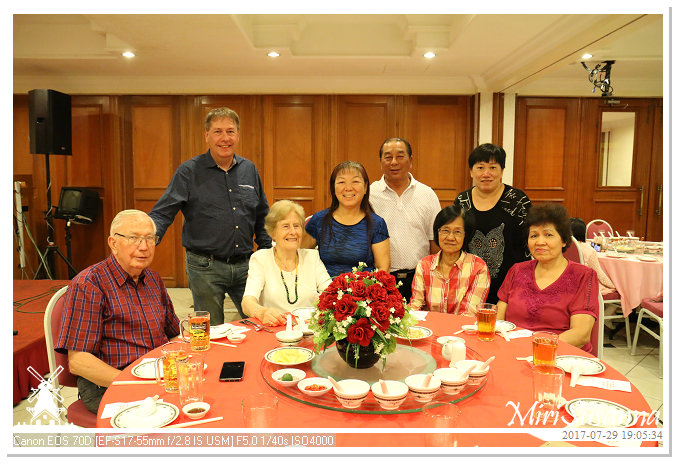 跟契爸、契媽、大舅母合照。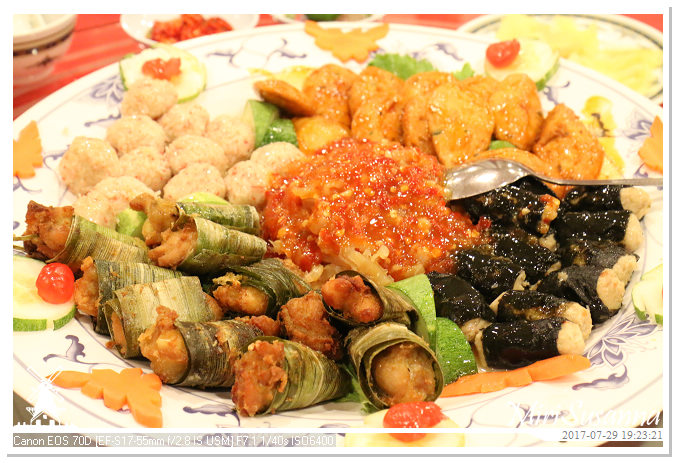 公公婆婆的初體驗:華人的宴席。這是特式冷盤。
Wim and Diny's first experience: Chinese banquet. These are appetizer dishes.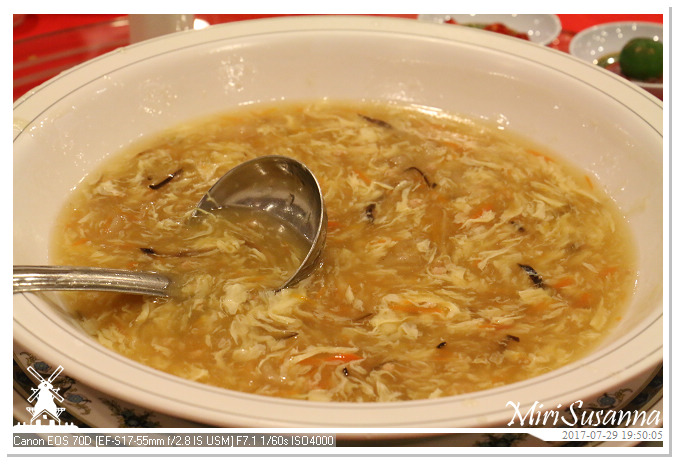 海參羹。
Sea cucumber soup.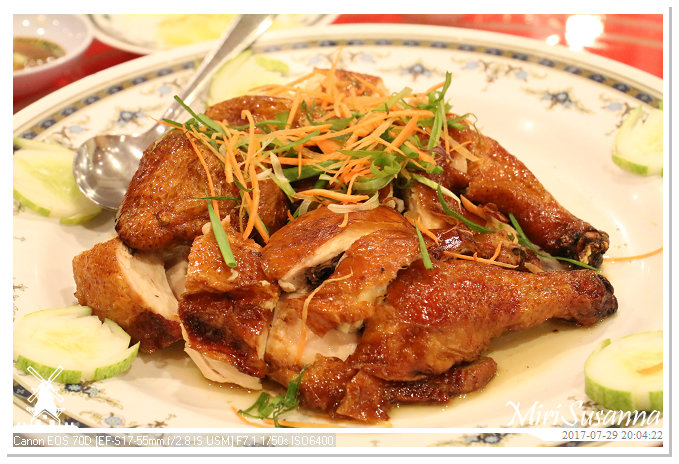 金禧炸雞。
Fried chicken.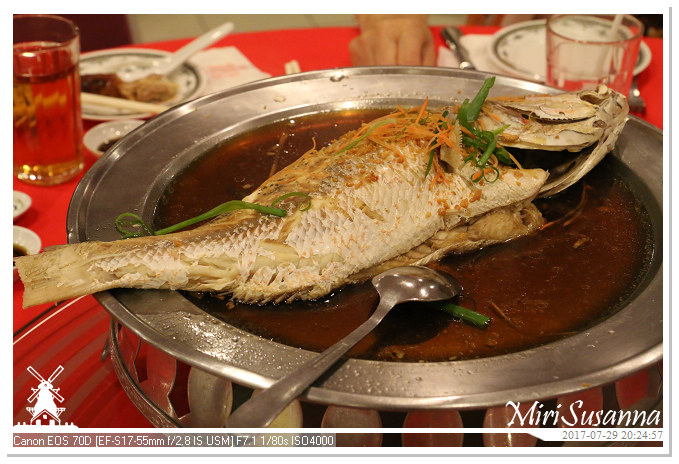 清蒸青潮魚。
Steamed fish.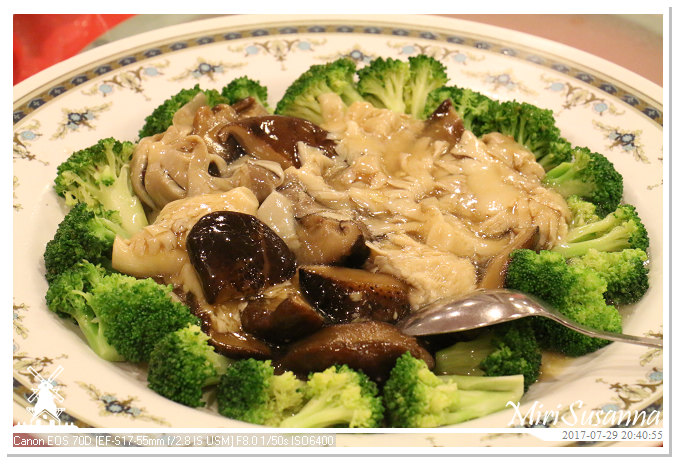 雙菇蘭花。
Mushrooms with broccoli.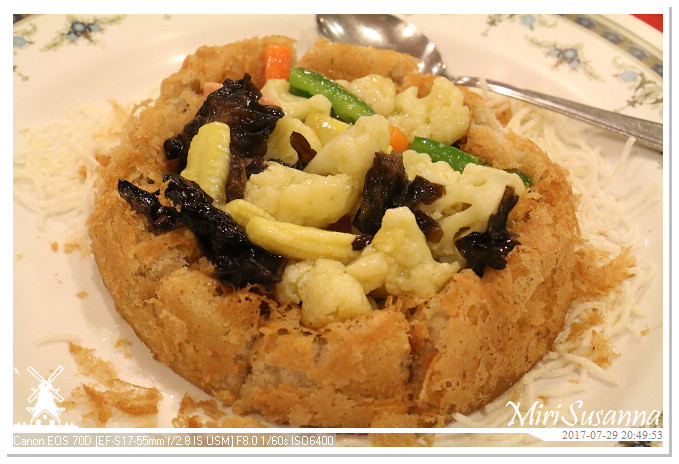 佛缽飄香。
Mixed vegetable in yam bowl.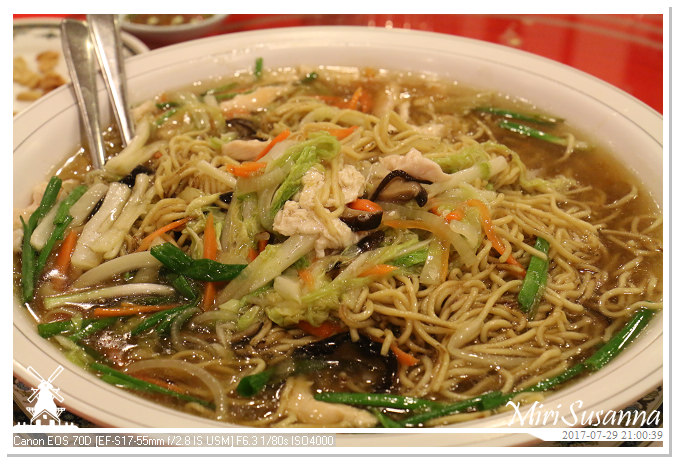 三絲麵。
Fried noodles.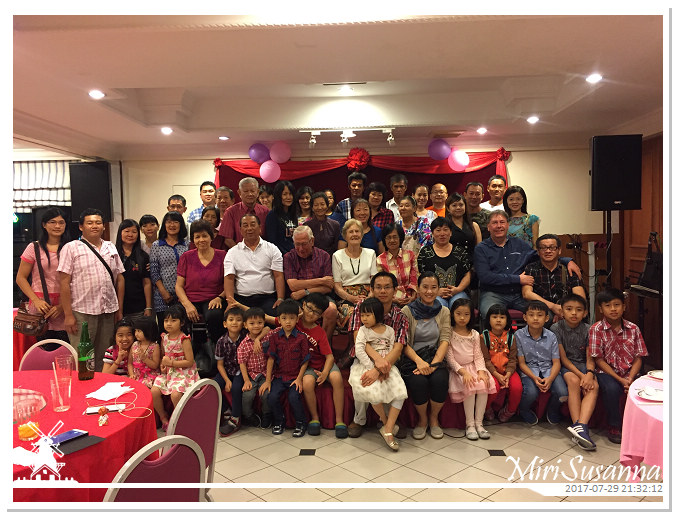 合照。這主要是請長輩,如果加上我的堂表兄弟姐妹,應該會擠爆鏡頭。
We invited majorly "first-degree" relatives, or my parents' siblings. If my cousins and nephews would included, then this would be gigantic feast.