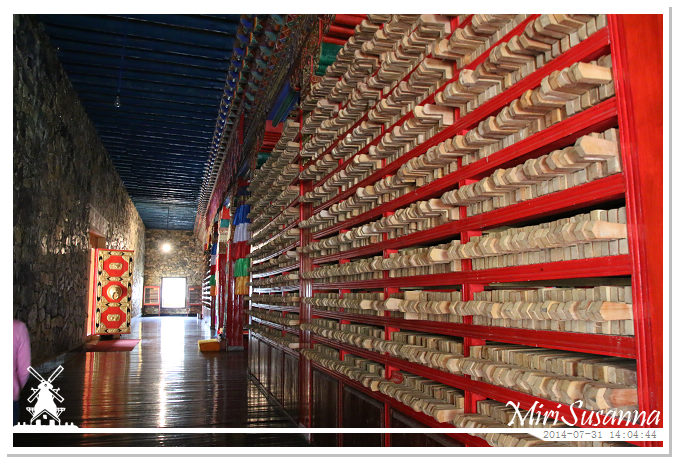 從普達措國家公園出來,我們路過霞給藏族文化村,誤打誤撞地參觀了雲南藏區最大的香格里拉印經院及其鄰近的藏族民居土司家。
Just a short distance from Potatso National Park, we visited a Tibetan cultural village, Xiagei Village. In this small village,  we got a short guided tour to visit the largest sutra printing house in Yunnan Province, Shangri-La Monastic Printing House and a Tibetan traditional house next to this temple.


來到霞給村。
Arrived Xiagei Village.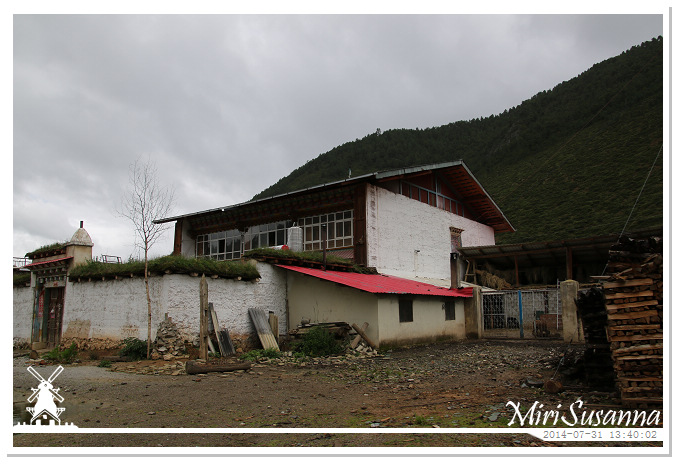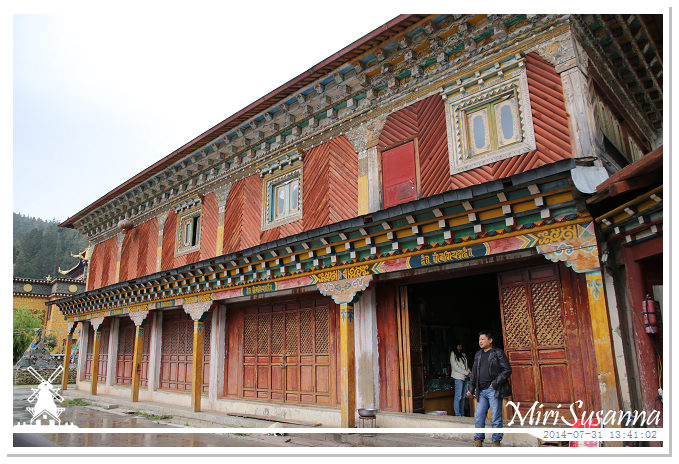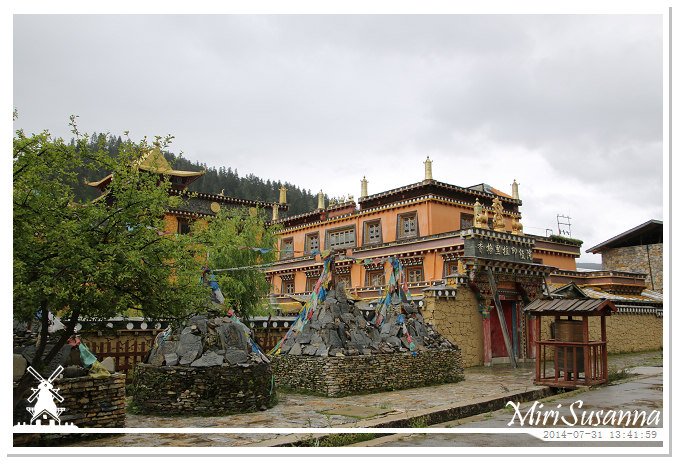 印經院前的瑪尼堆。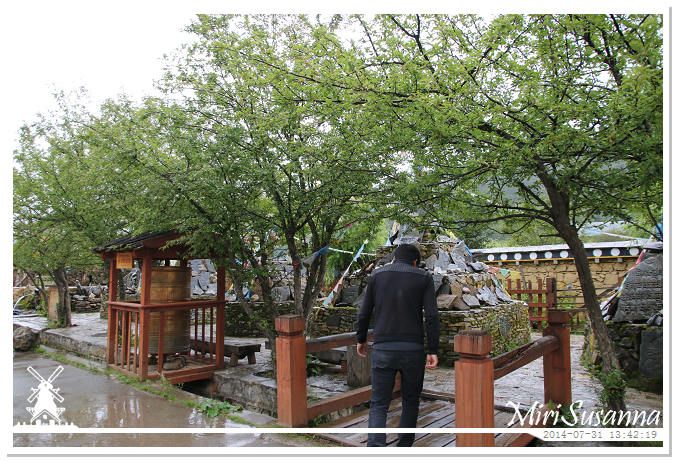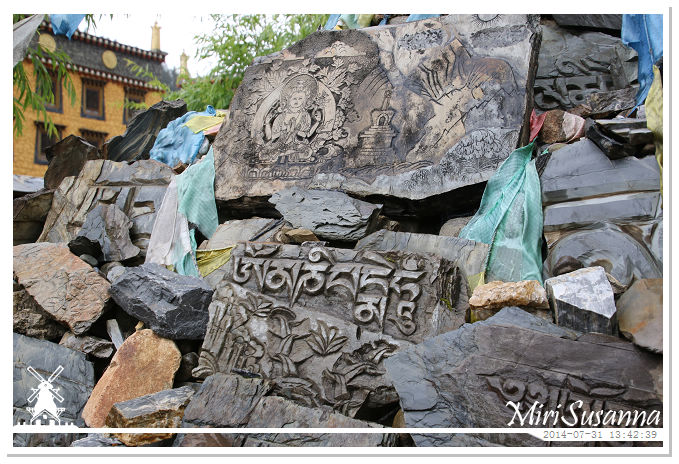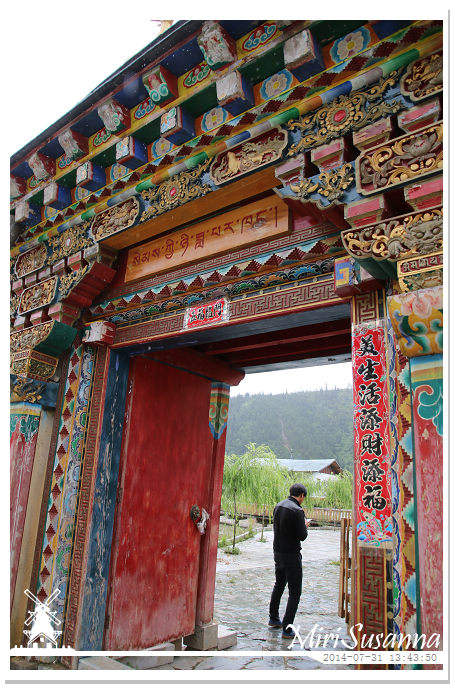 前方為印經院,右邊的建築為噶丹•德吉林寺。


Prayer tubes at temple.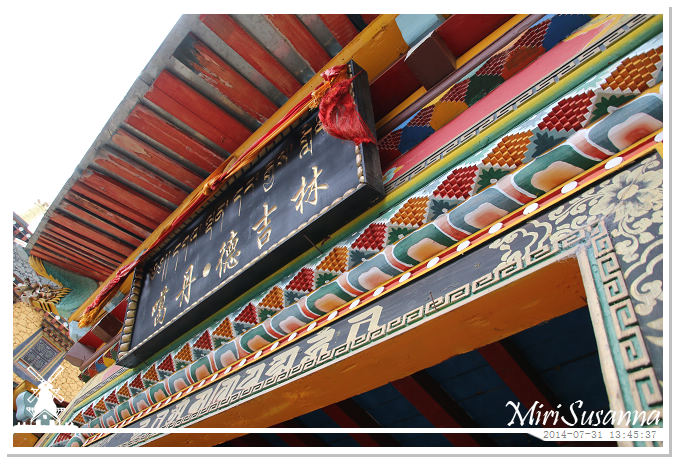 噶丹•德吉林寺內有藏傳佛教的收藏。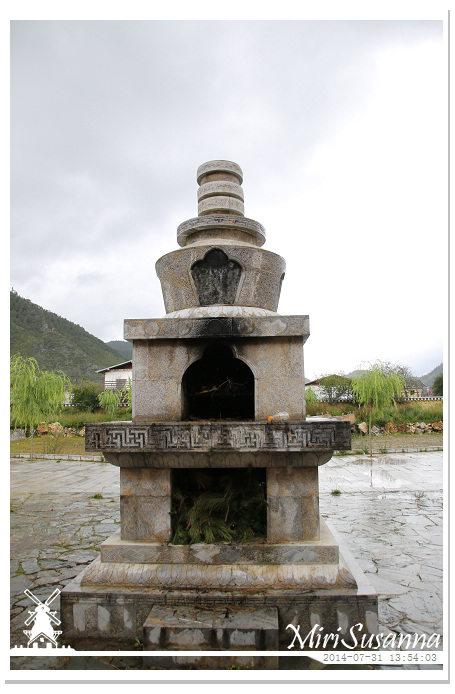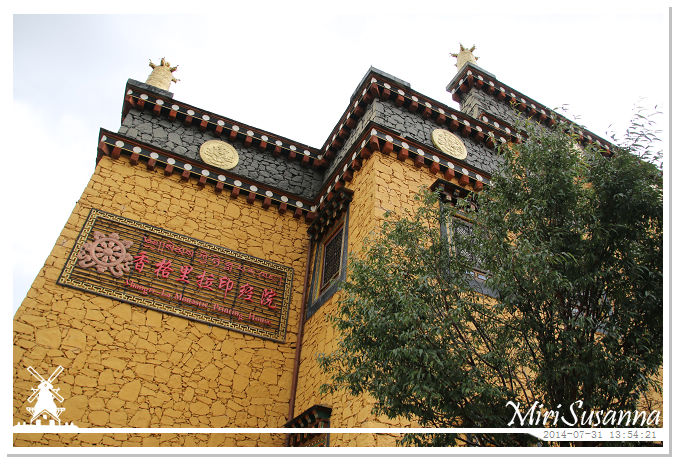 香格里拉印經院。
Shangri-La Monastic Printing House.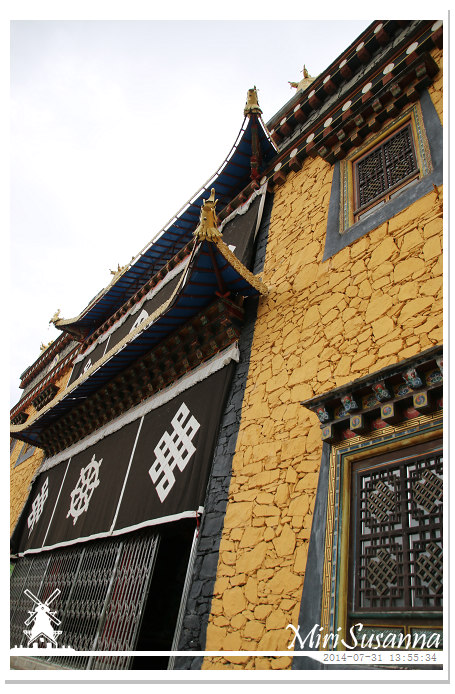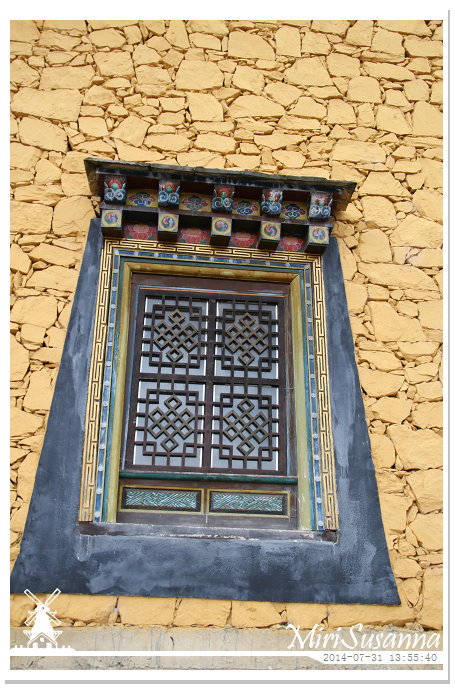 佛經的刻板。
Wooden blocks for sutra printing.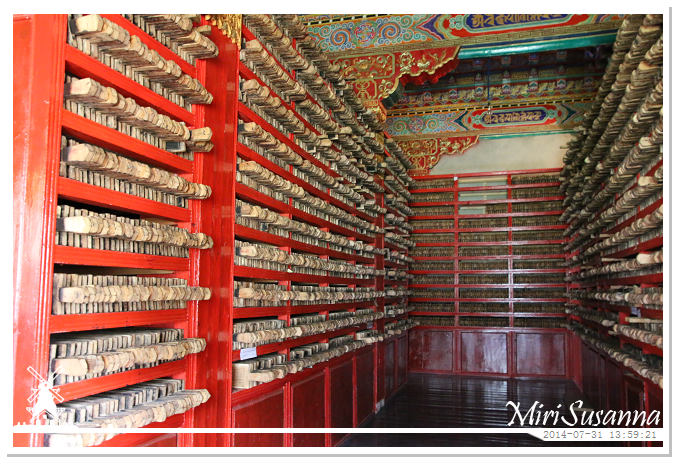 這裡收藏了刻板超過十六萬,內容包羅萬象,除了佛教經典,也包括天文、地理、哲學、文化、政治、醫學、音樂等等。
More than 160.000 printing blocks are collected here. The content is comprehensive, beside Buddhist sutra and scriptures, also including astronomy, geography, philosophy, culture, politics, medicine, music etc.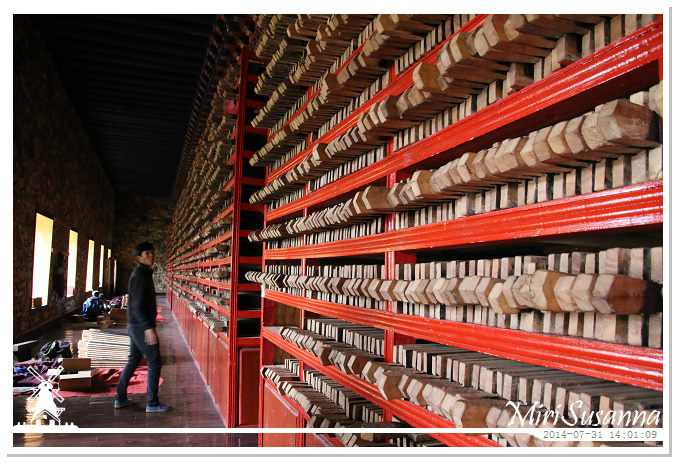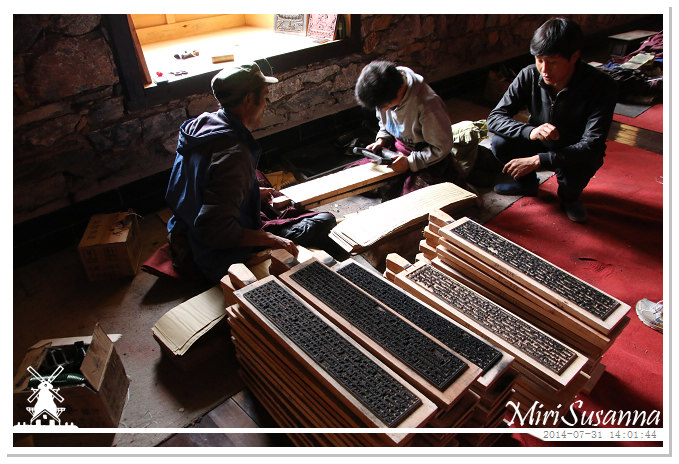 印經。
Sutra printing.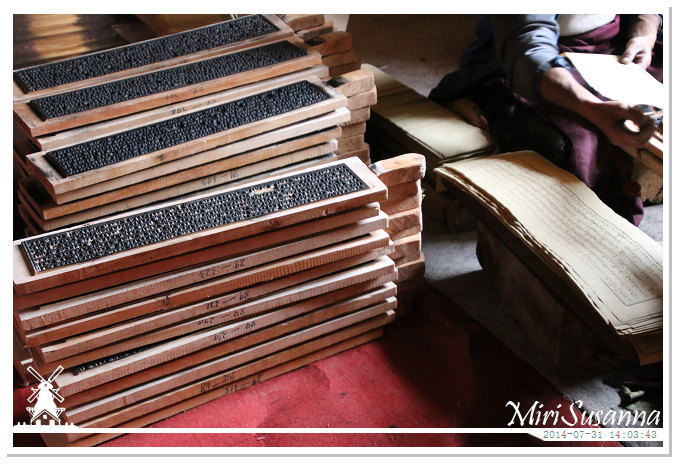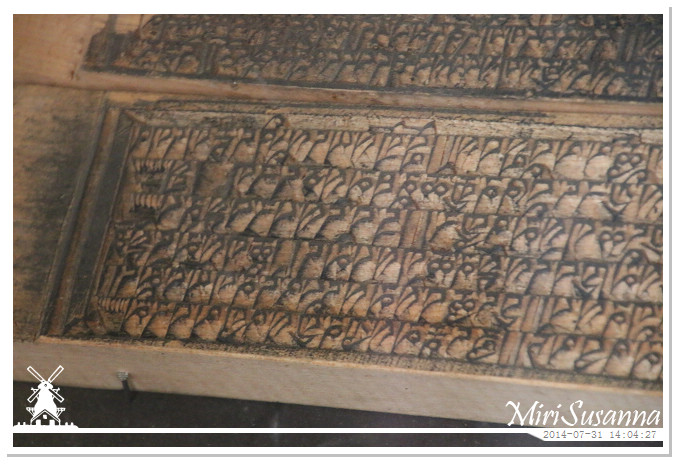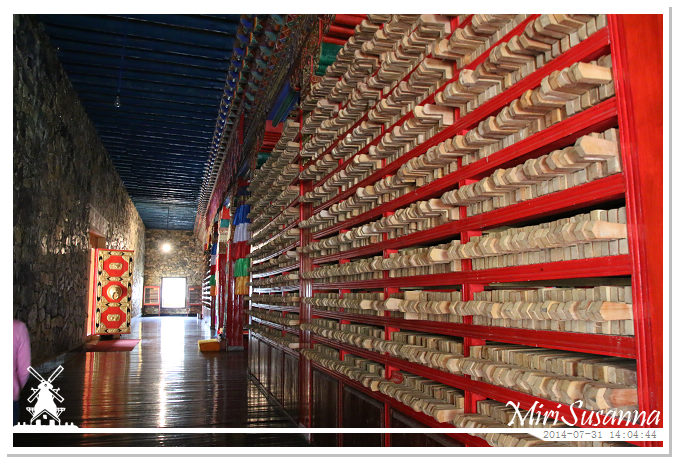 這裡傳承著藏族的文化和智慧,神聖又莊嚴。
This is an important location to save and to inherite the Tibetan cultural and intellectual heritage.


噶丹•德吉林寺。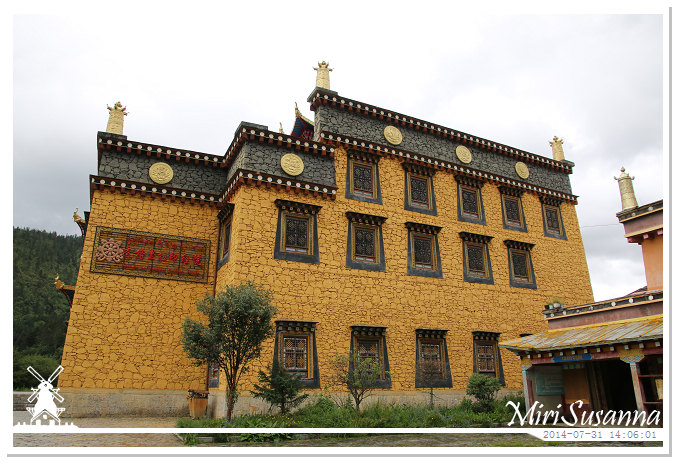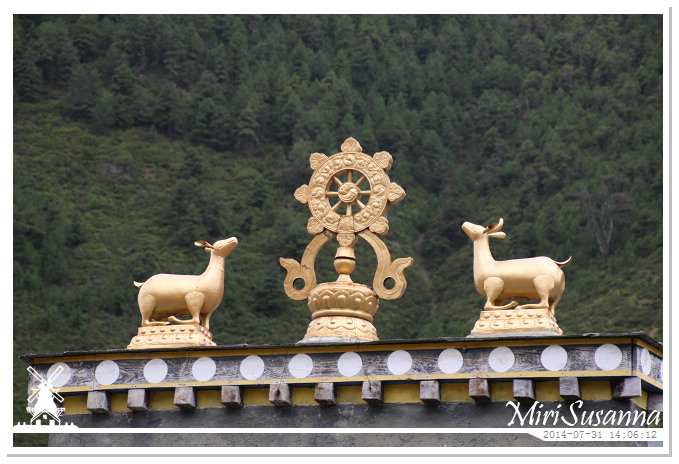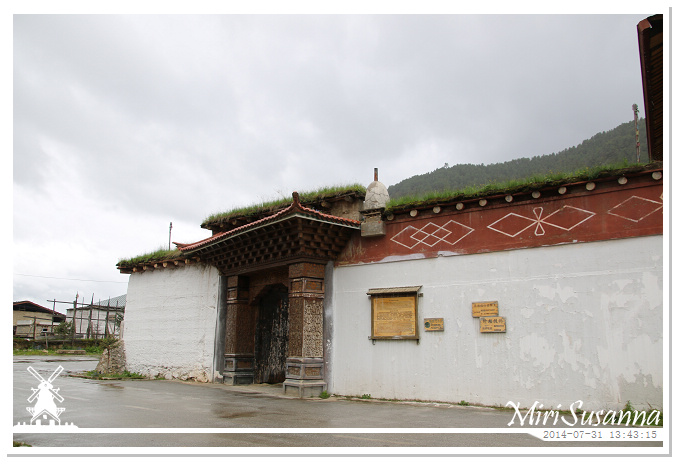 來參觀土司家。
Visiting Tibetan traditional house of Tusi.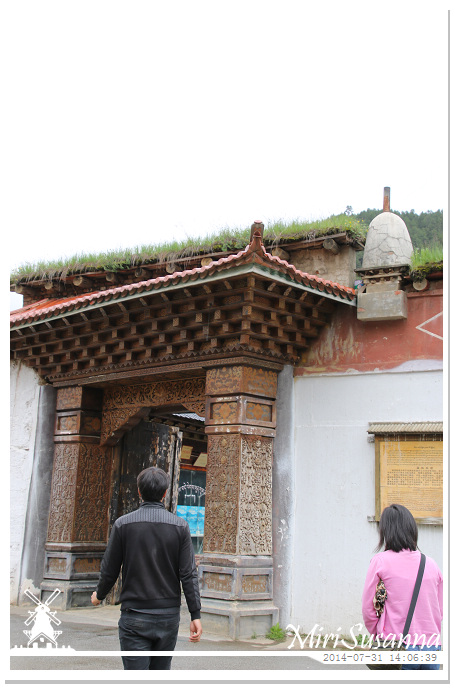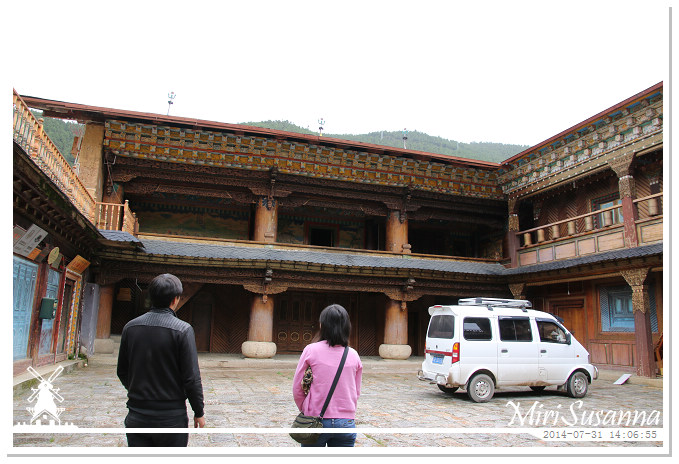 柱子越大,社會地位越卓越。
The size of the columns shows the social position of the owner.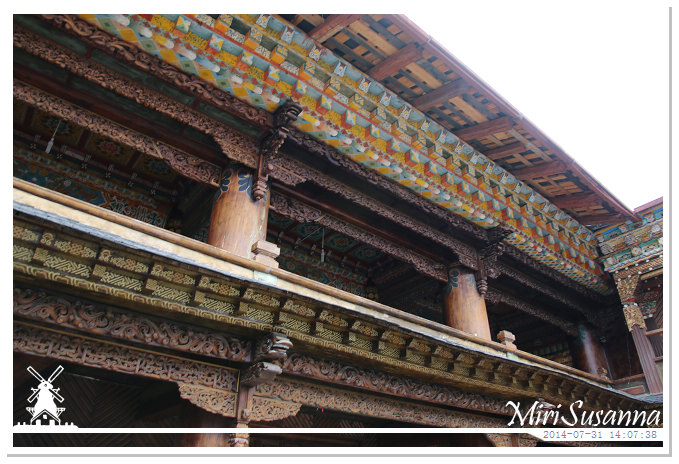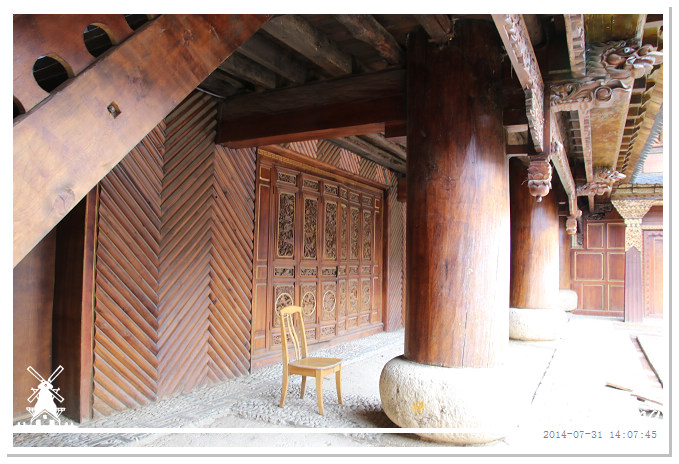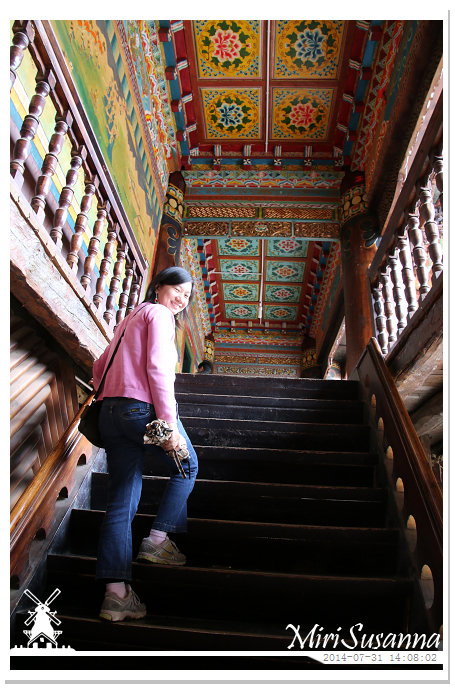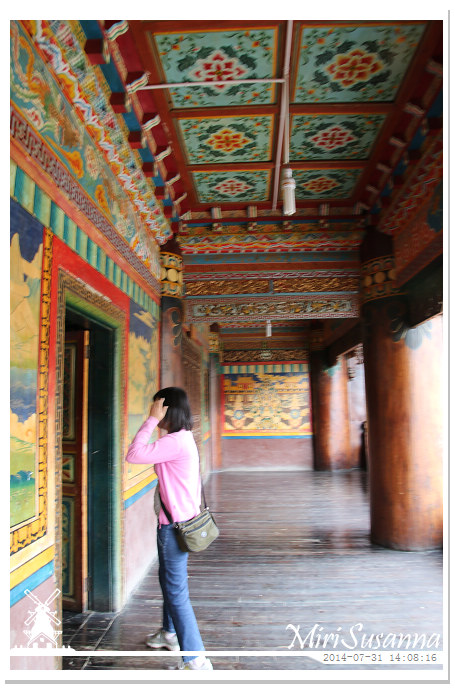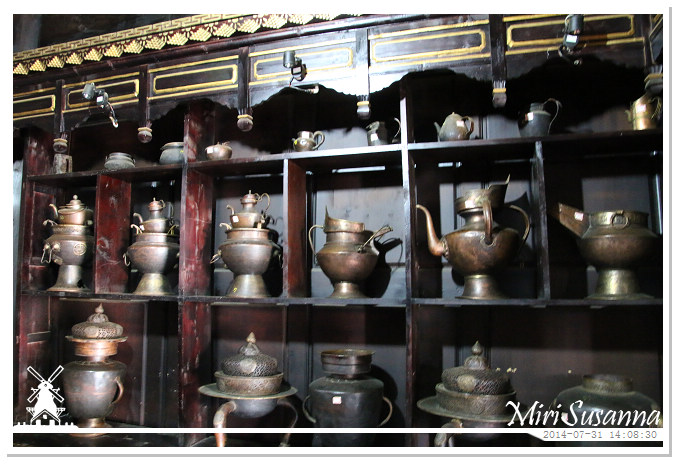 酥油茶和奶酪。
Tibetan butter tea and cheese.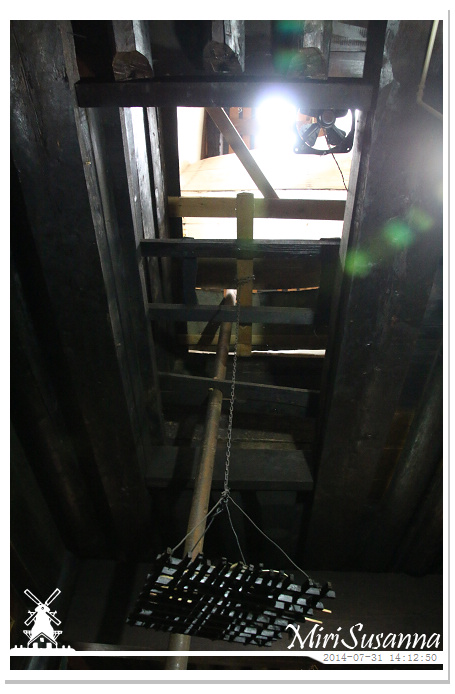 這廳堂是家裡的中心。
This living hall is the most important place of the family.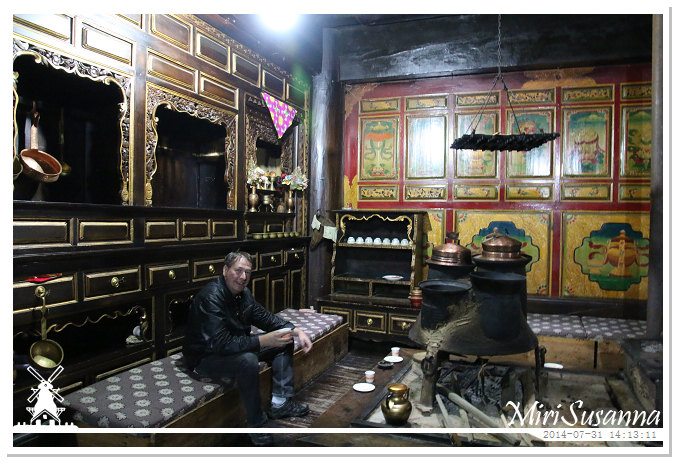 火爐旁的位子是給長輩和客人的。
A corner for the elders and guests.