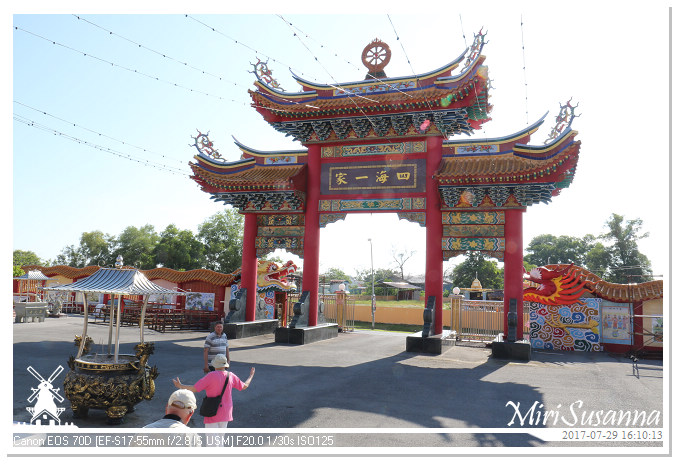 這天早上回家祭祖,我們讓兩老在酒店自由活動。下午,我們去東姑村看看馬來西亞的多元宗教文化–華人的華光寺和它對面的印度廟,然後到美里公共公園走走。
This morning, we let Wim and Diny to have their own activities at hotel. In the afternoon, we brought them to Chinese and Hindu temples to explore the multi-cultural society in Malaysia, and last at Miri Public Park for sightseeing.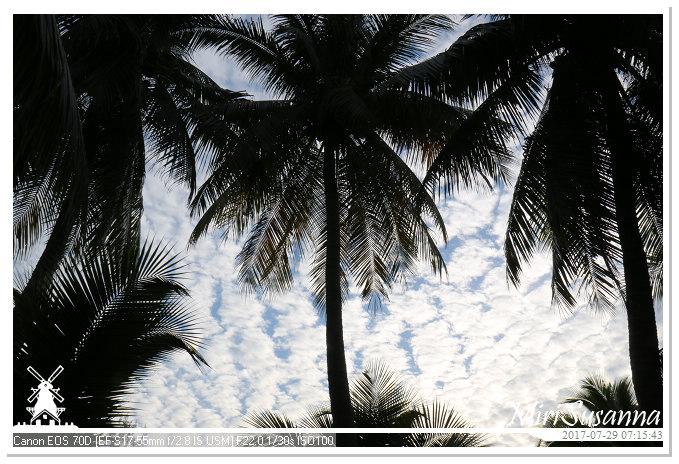 美麗的早晨。
It's a beautiful morning.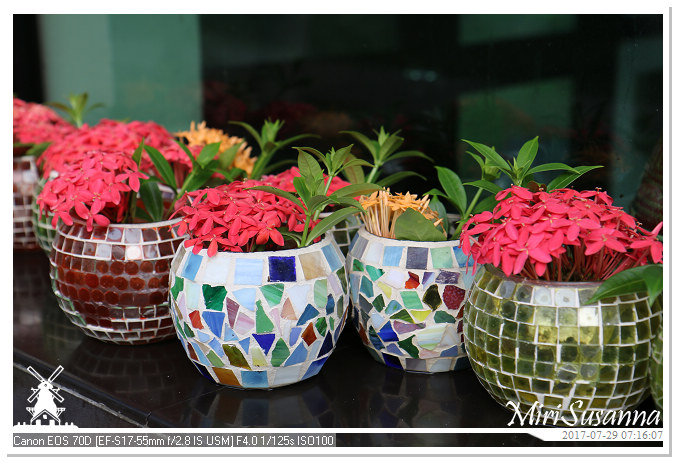 走過酒店的泳池畔。


遇到漂亮的鱗狀雲。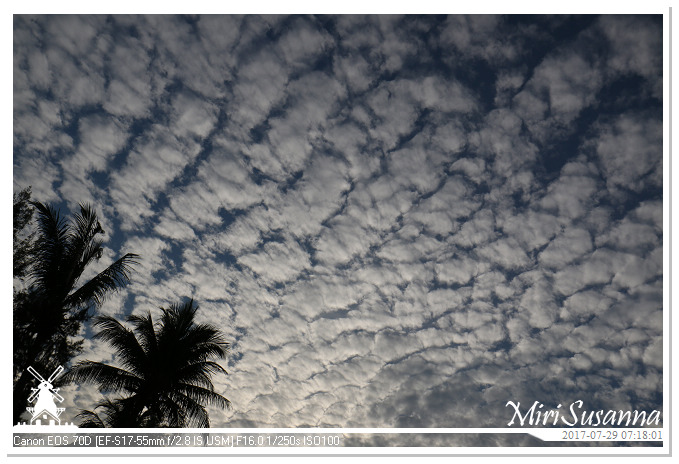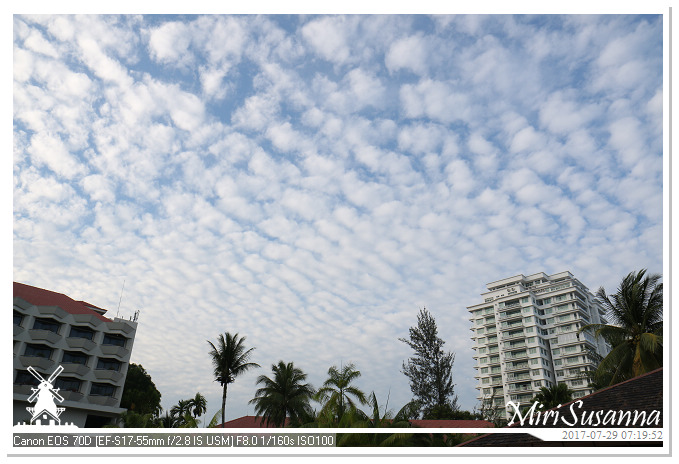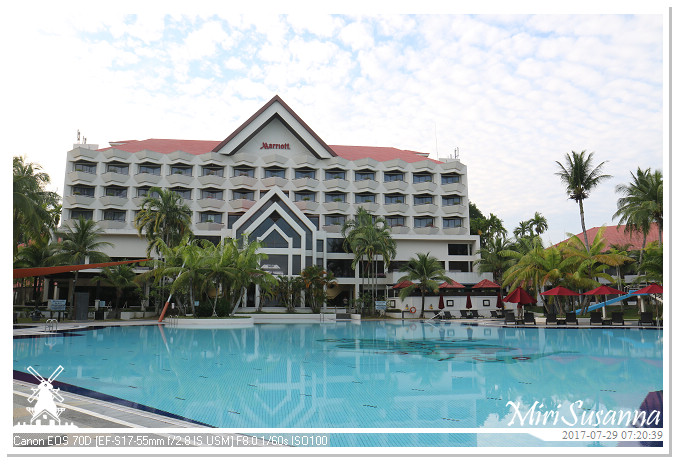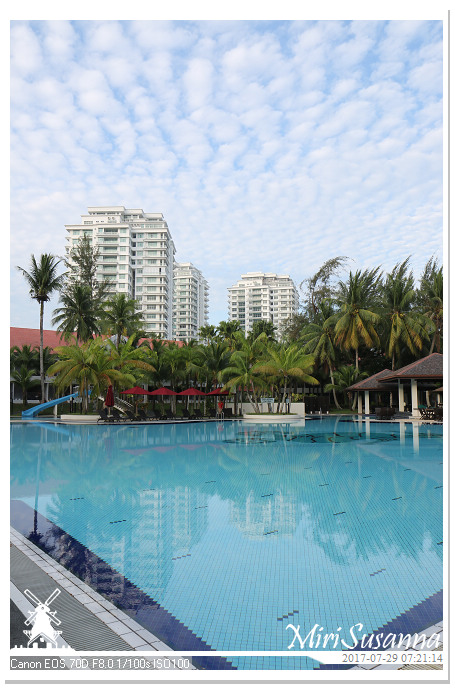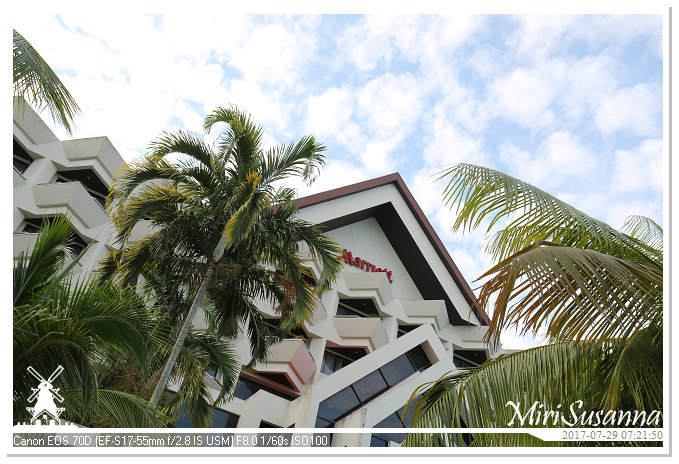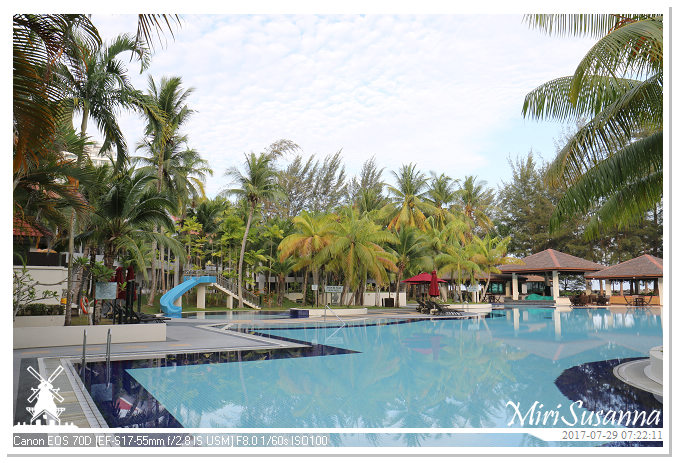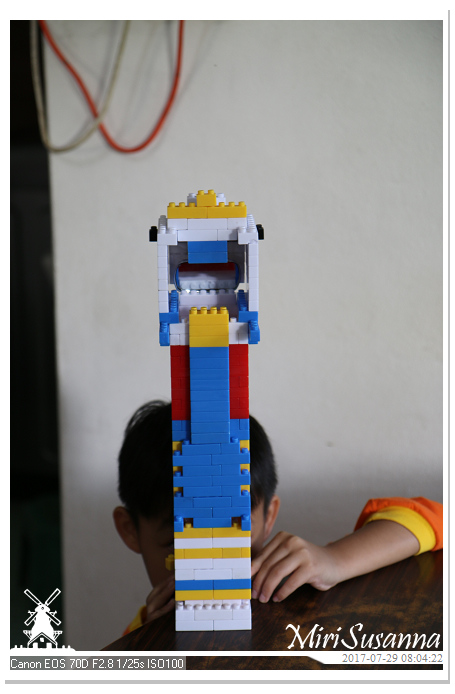 軒聞的潛水艇望遠鏡。
Submarine telescope by Xuan Wen.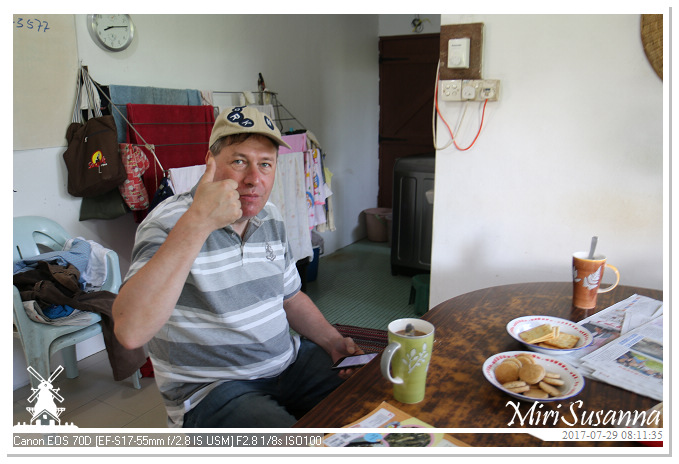 巴特的早餐:咖啡+餅乾。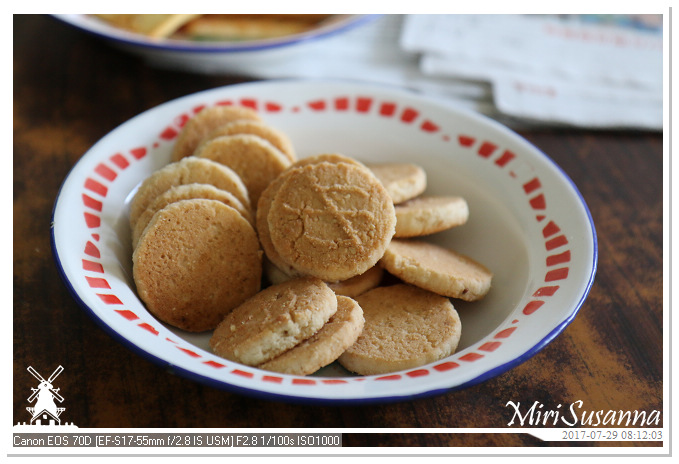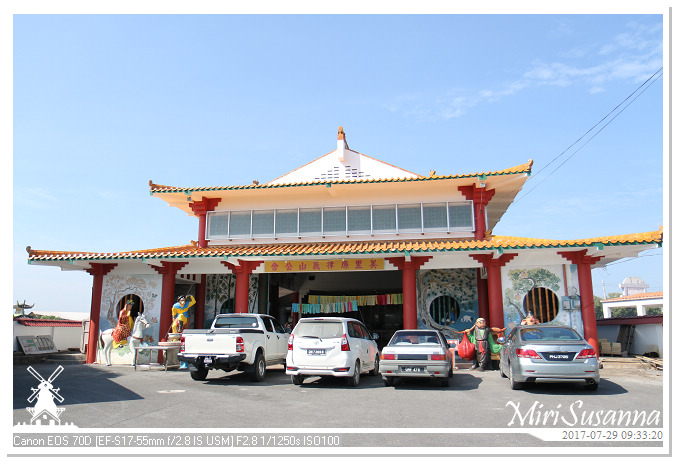 去廉律義山祠堂祭祖。
Local temple at Riam Road.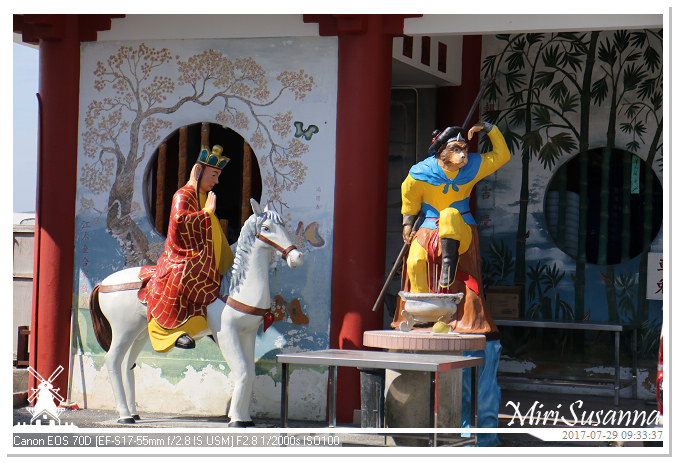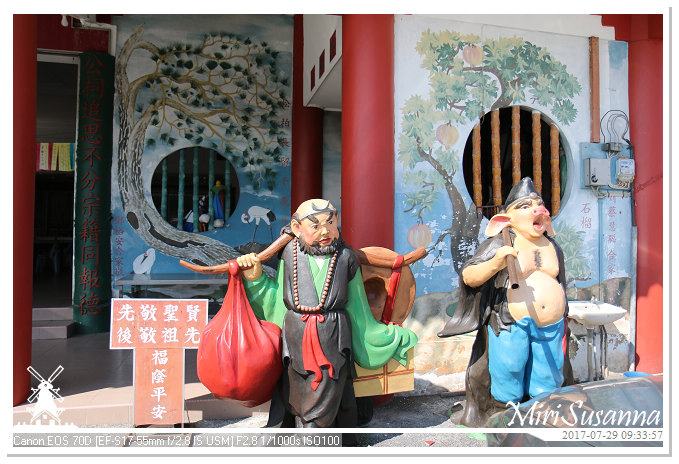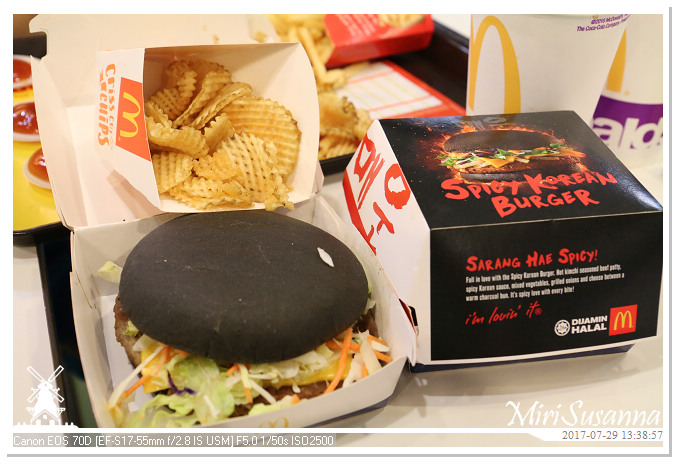 下午,跟大弟妹約在星辰廣場,去吃麥當勞的韓國漢堡。
We had a late lunch at McDonald, to try the new spicy Korean burger.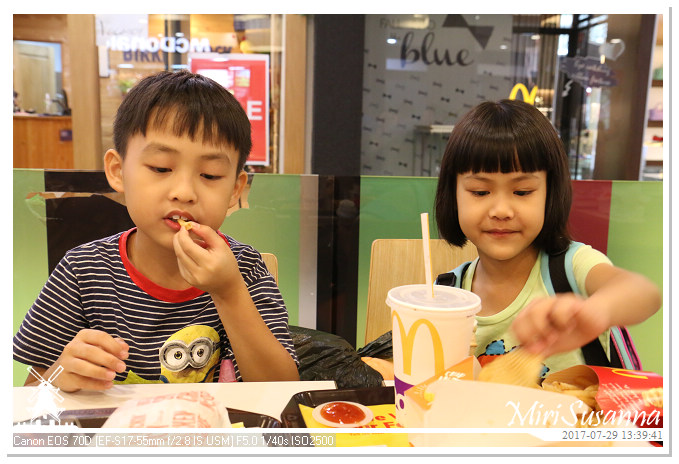 大弟的軒聞和寶恩。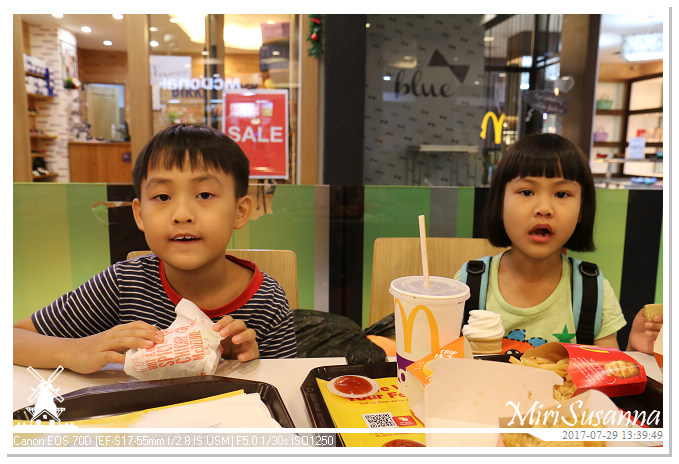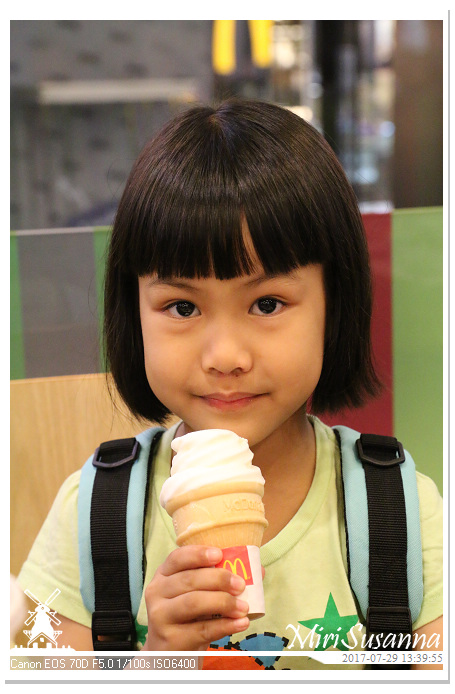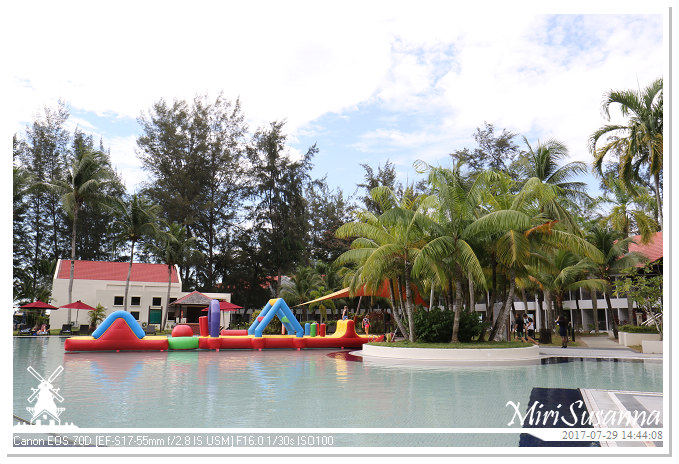 去了麥當勞後,就回酒店接公公婆婆。
After McDonald, we went back to pick Wim and Diny.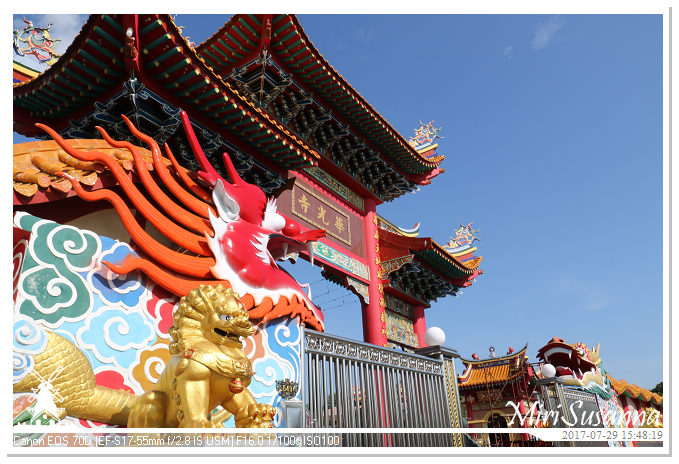 華光寺。
Chinese Hua Guang Temple.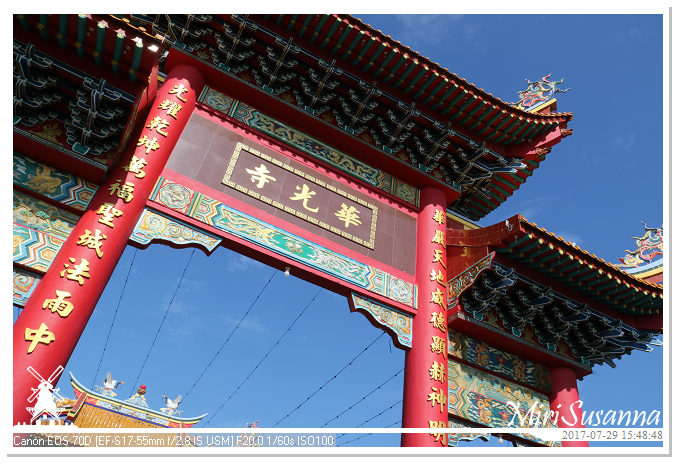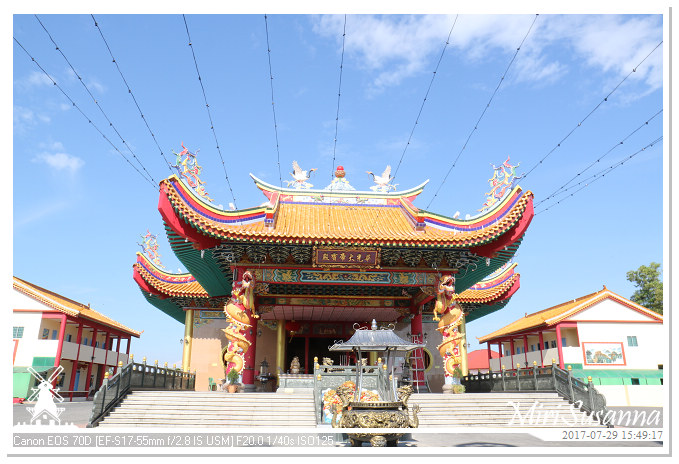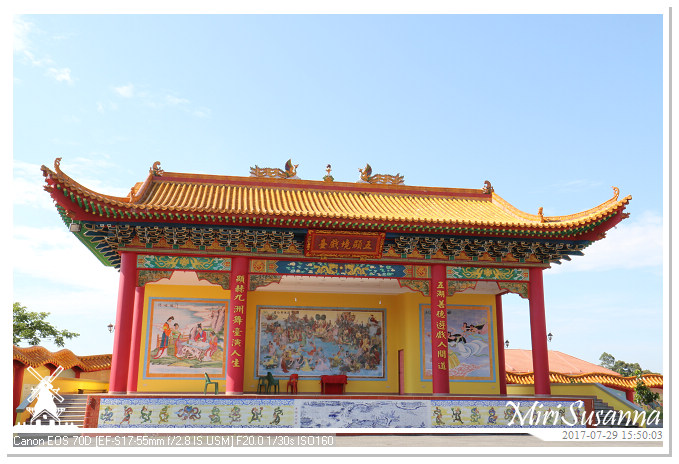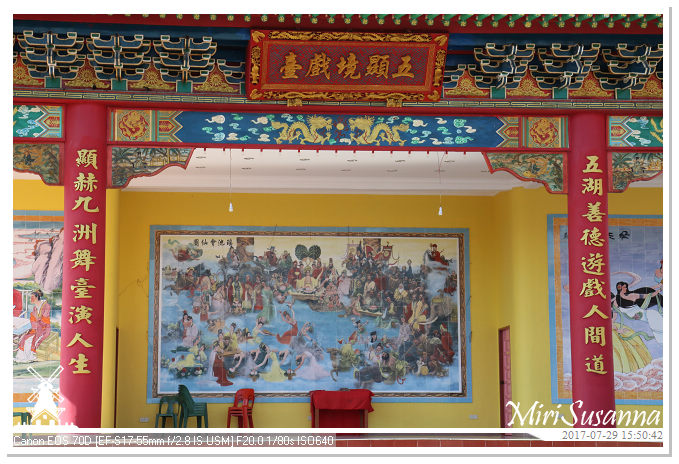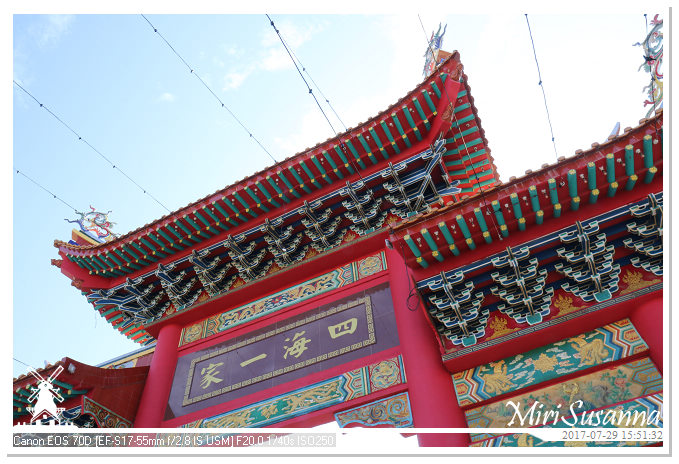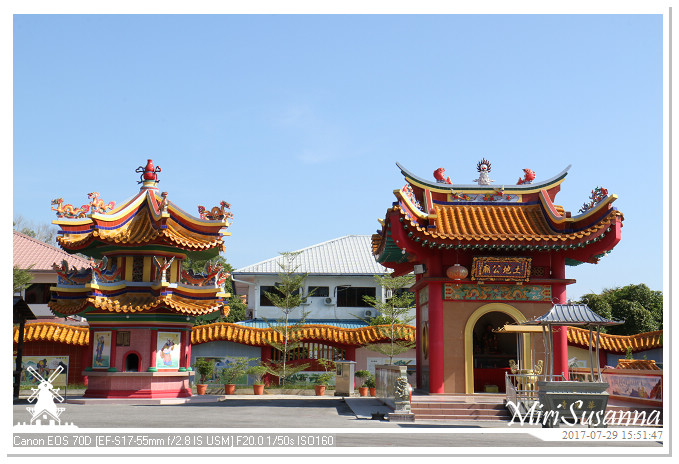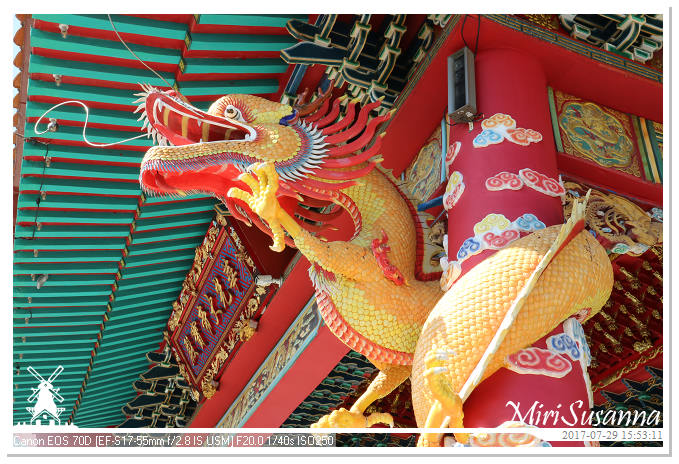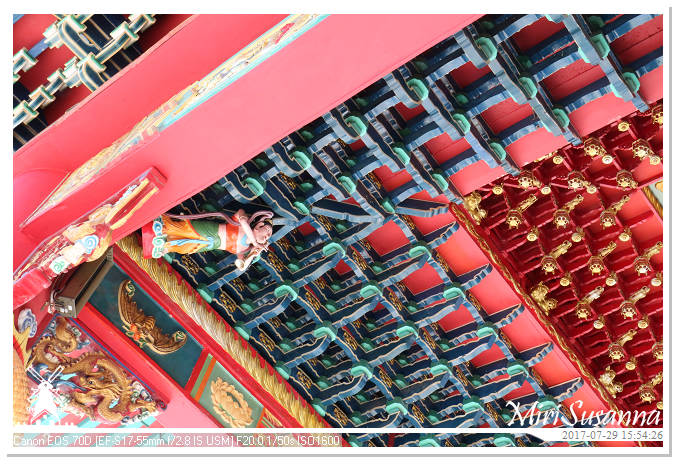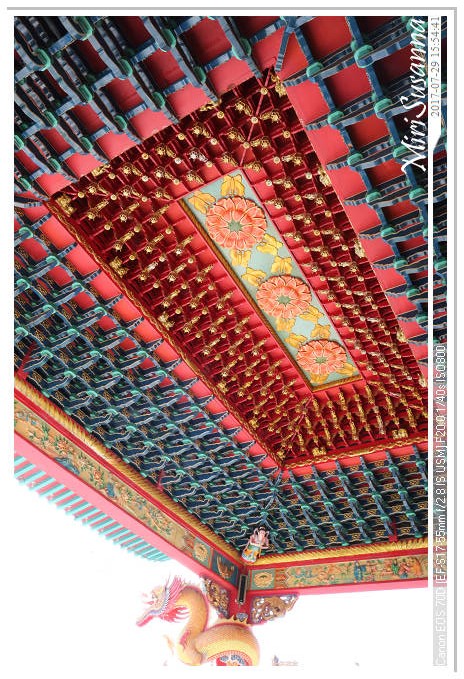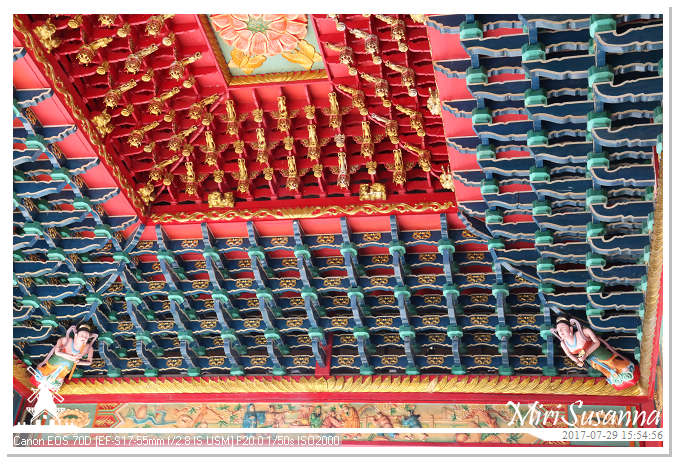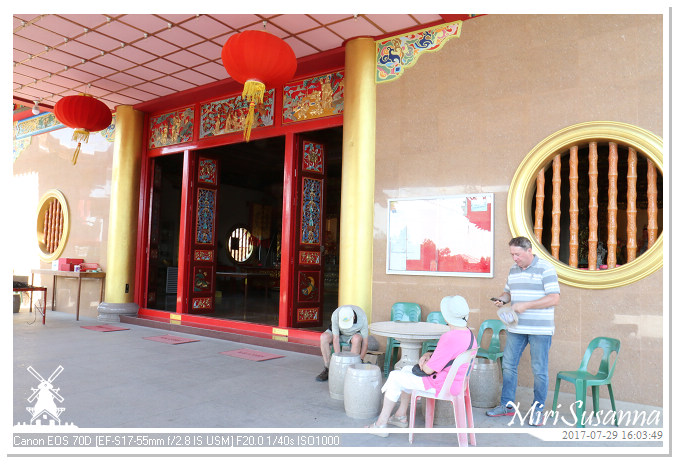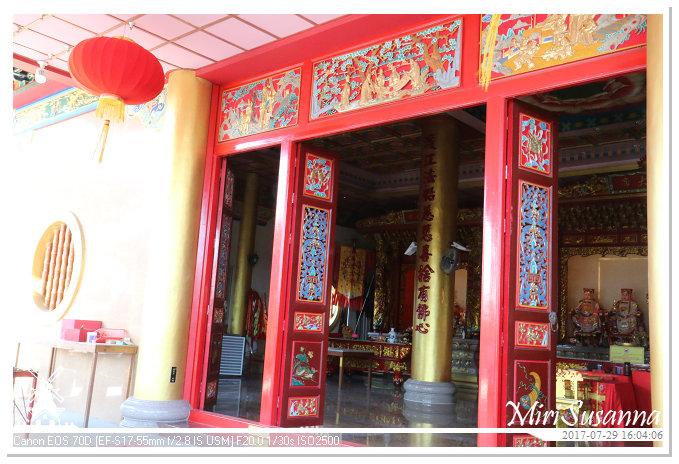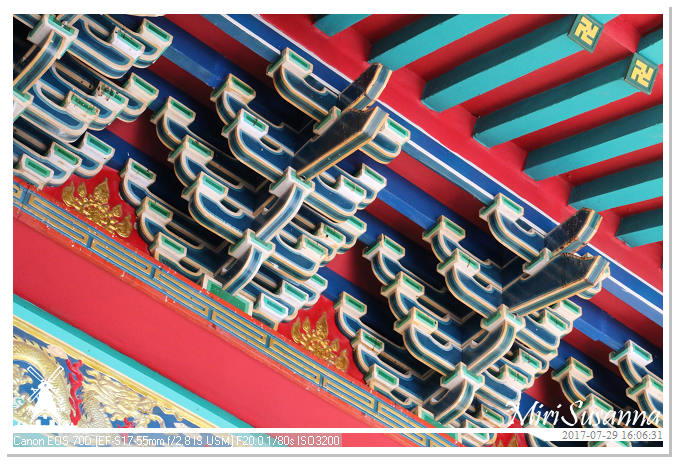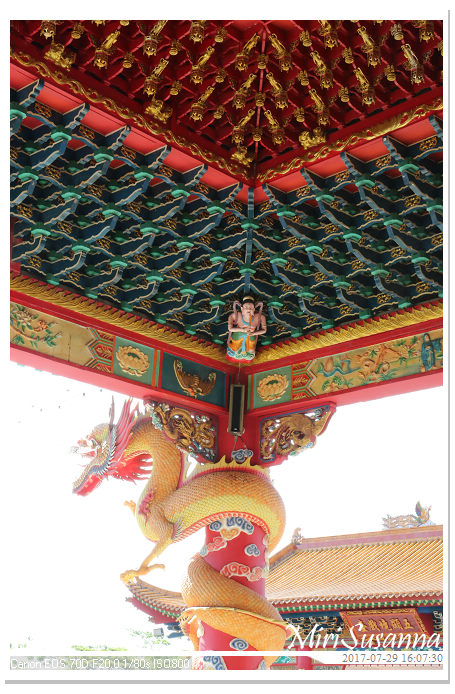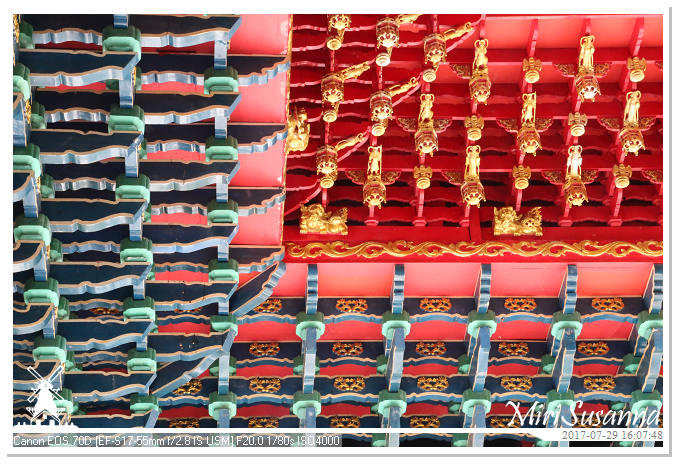 重點是讓公公婆婆近距離欣賞這些建築特色。
The main purpose is to have a closed look to these Chinese traditional work pieces.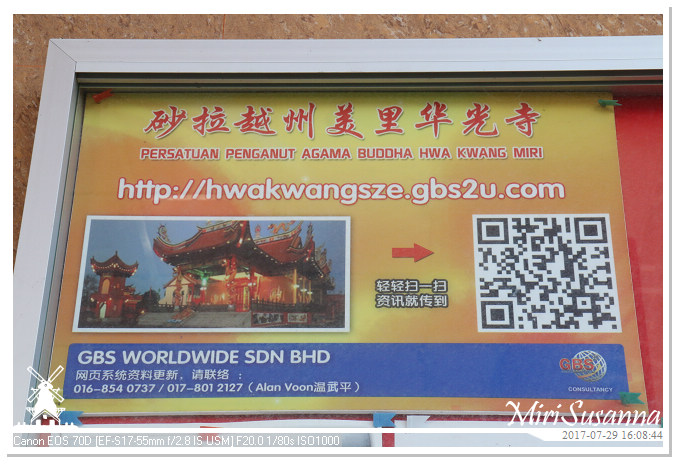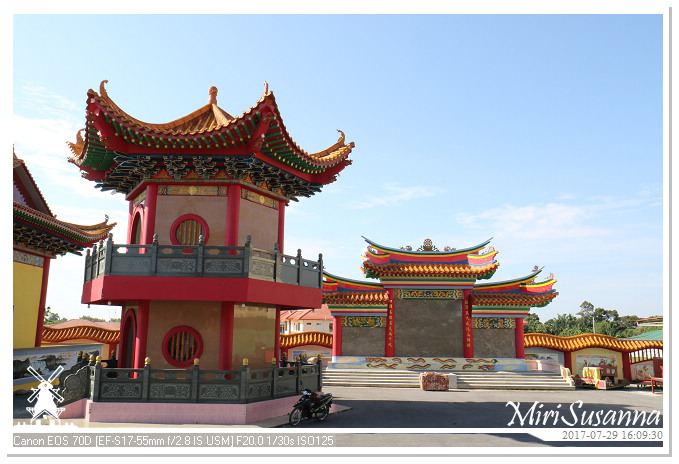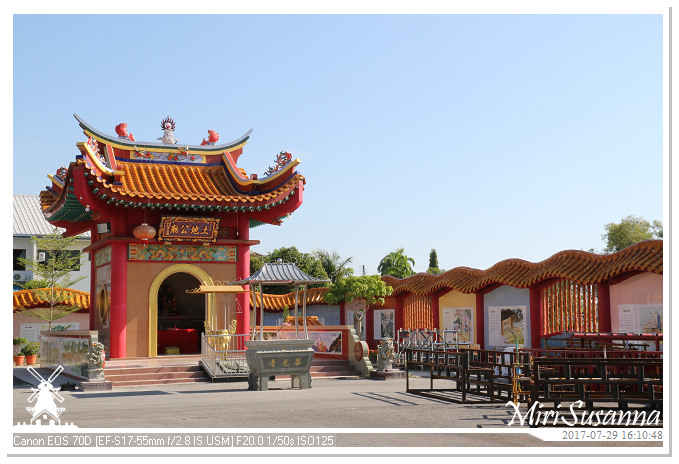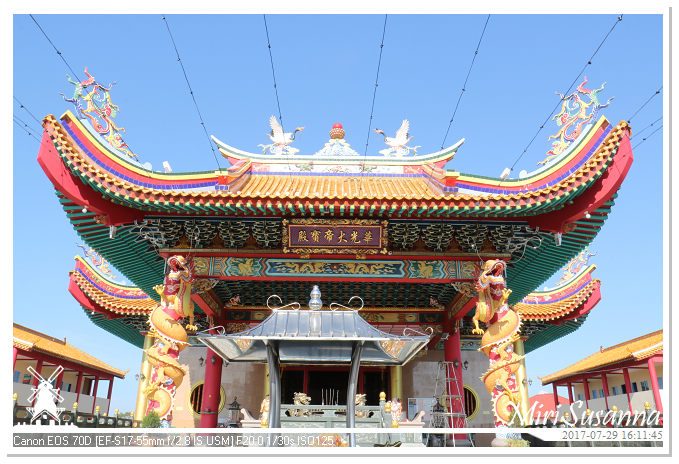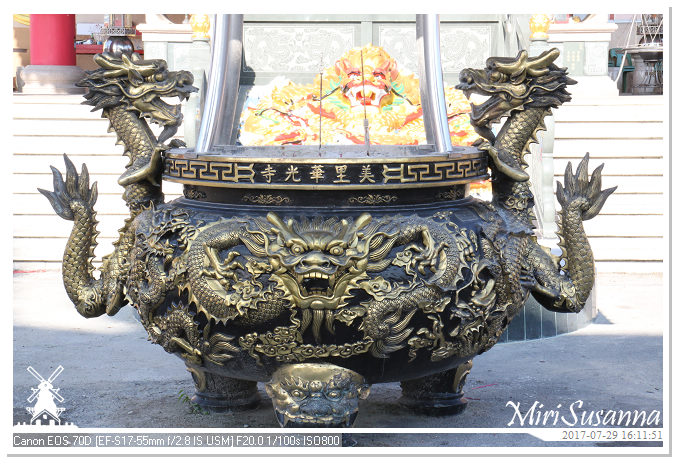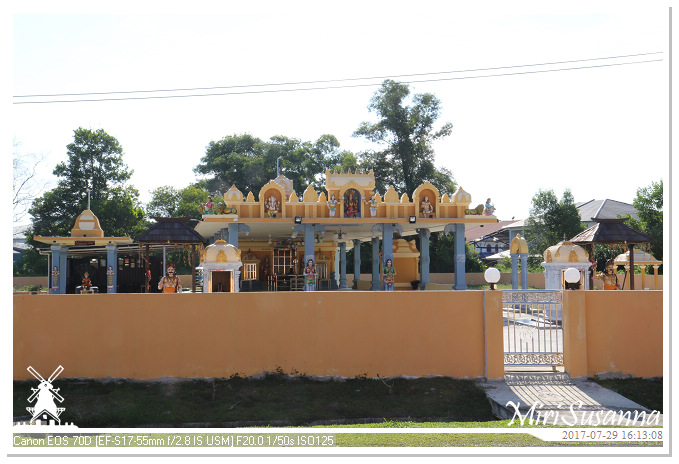 來去對面的印度廟。
Let's go to Kamini Durga Temple, a Hindu temple just opposite of Hua Guang Temple.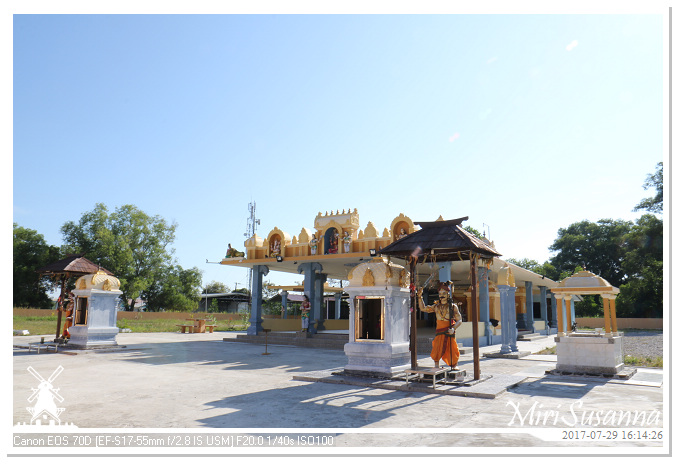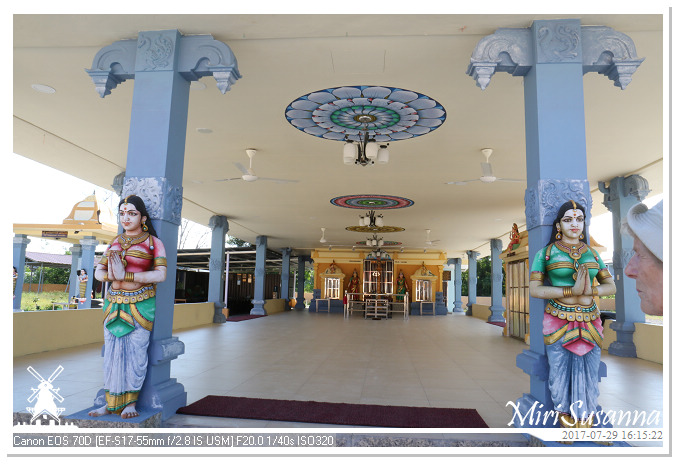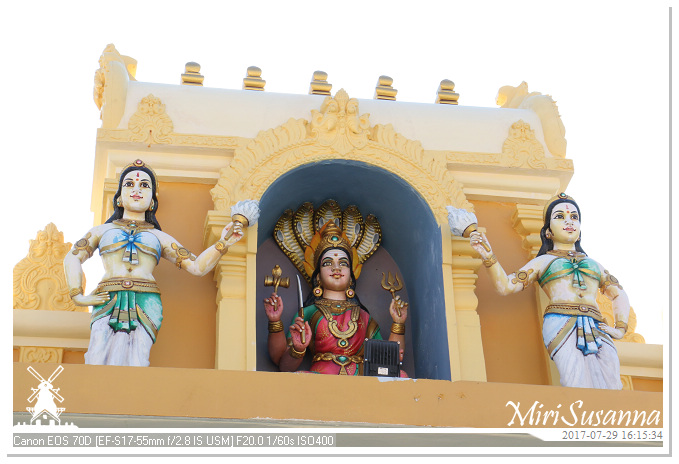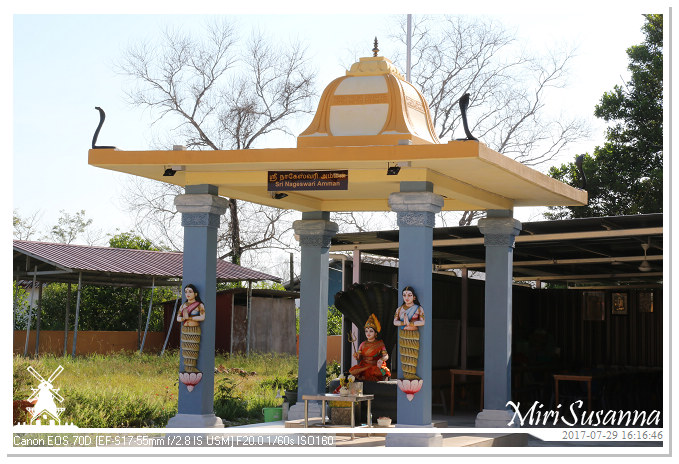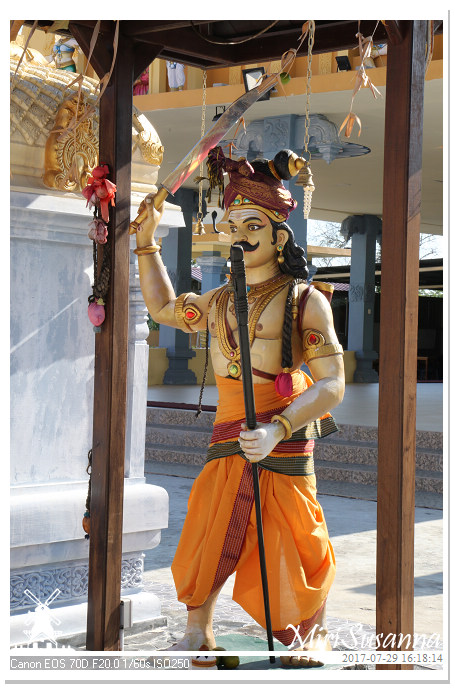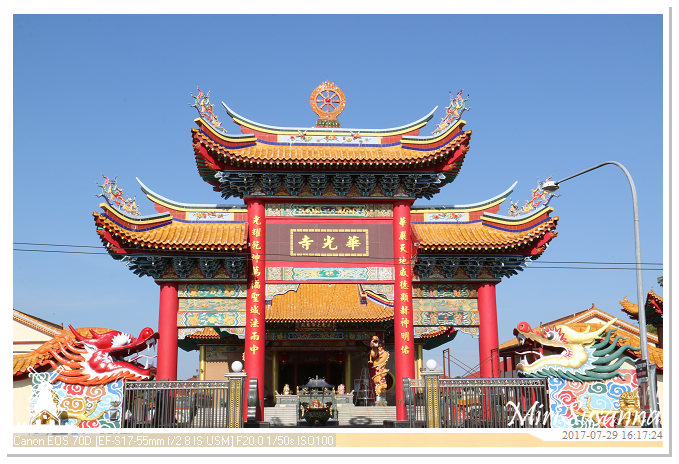 從印度廟看華光寺。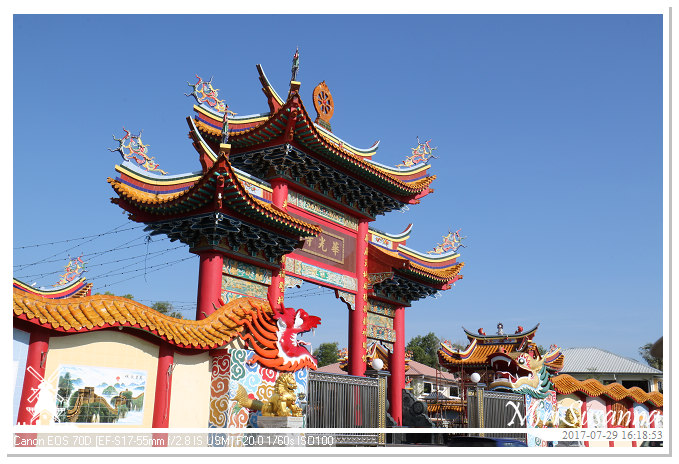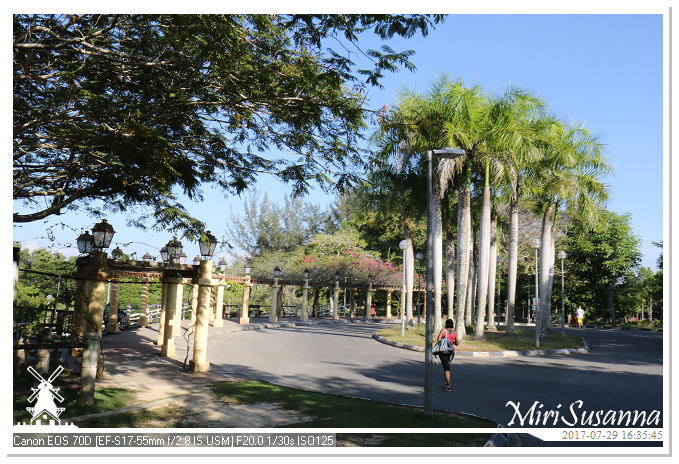 來到美里公共公園。
Arrived Miri Public Park, a leisure park outside of city area.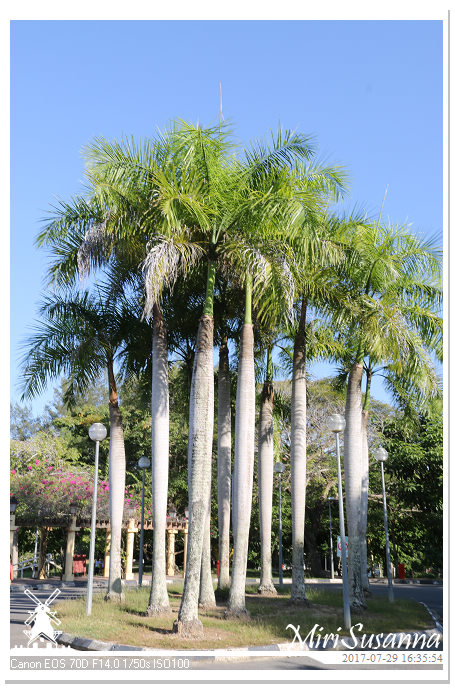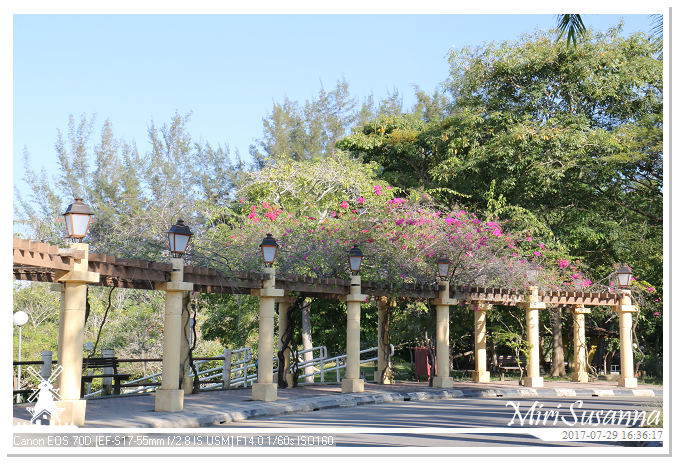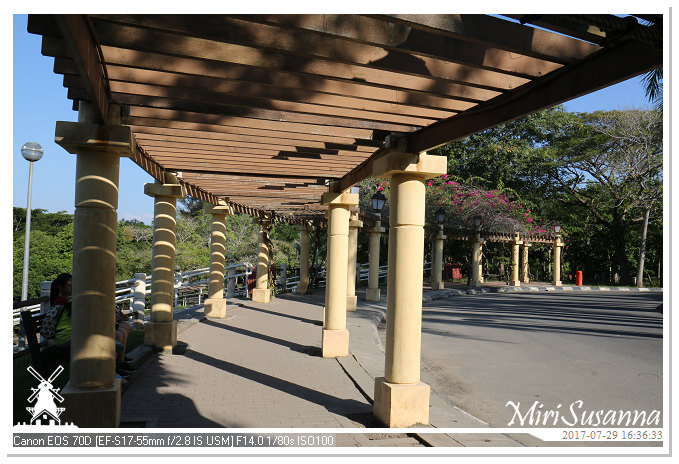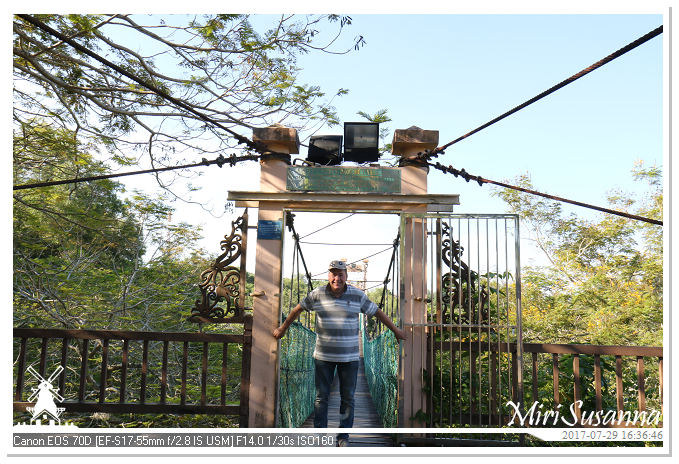 來吊橋走走。
Suspension bridge.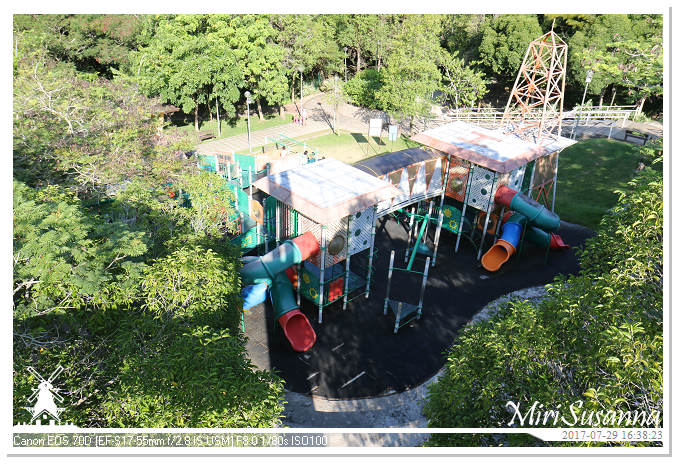 兒童遊樂設施。
Children playground.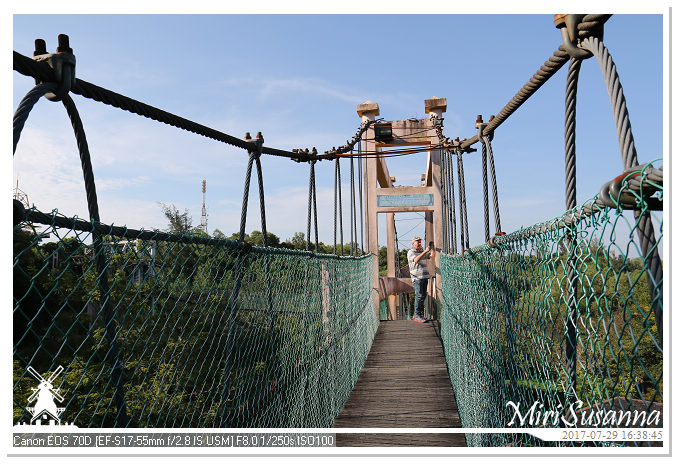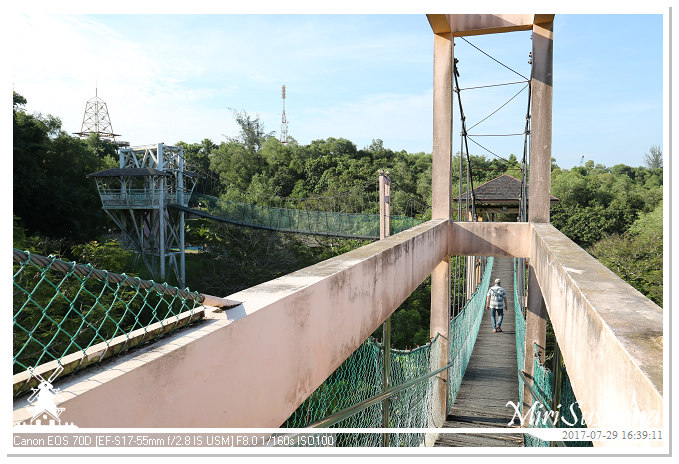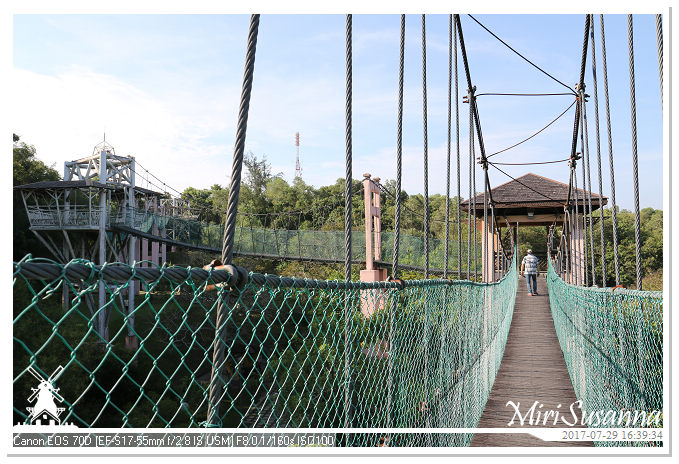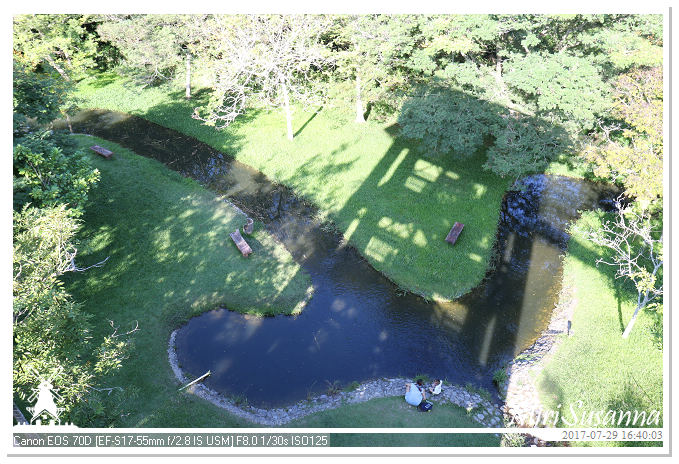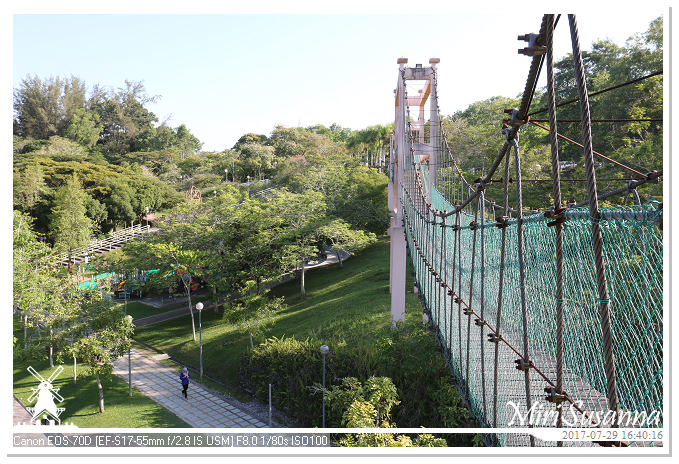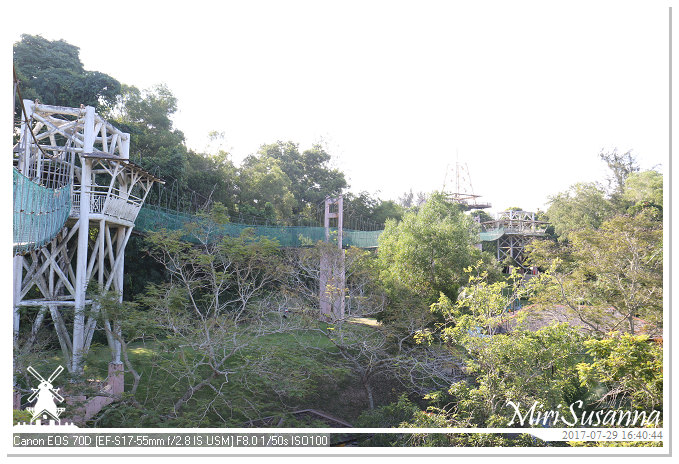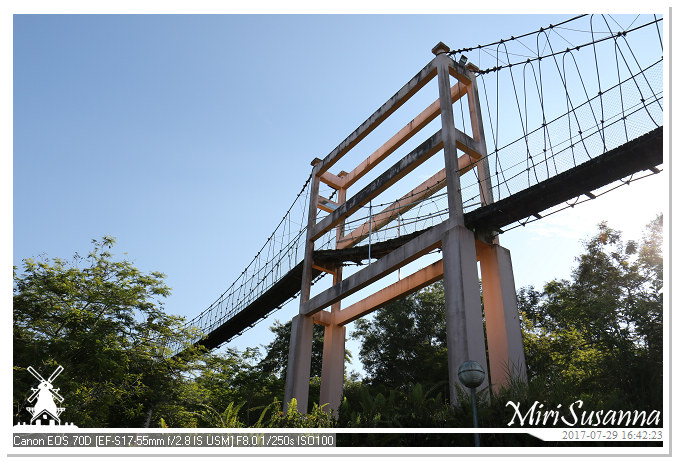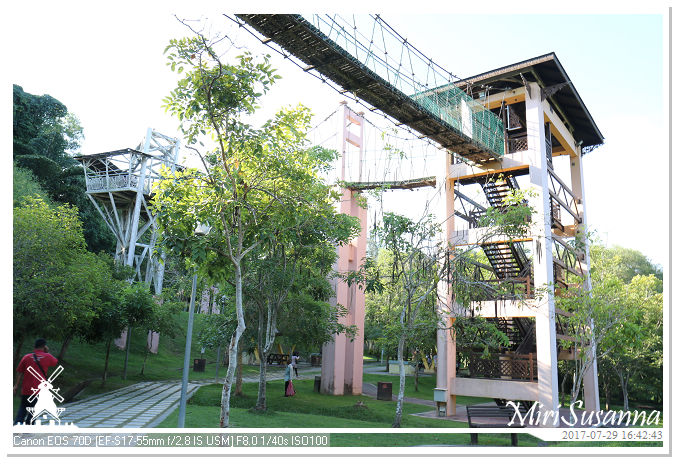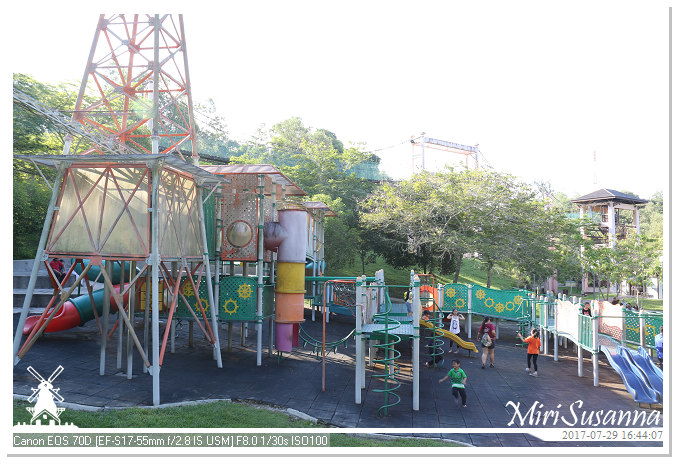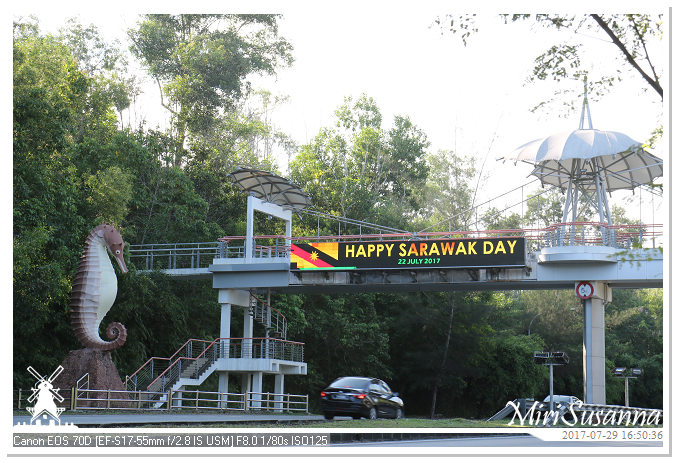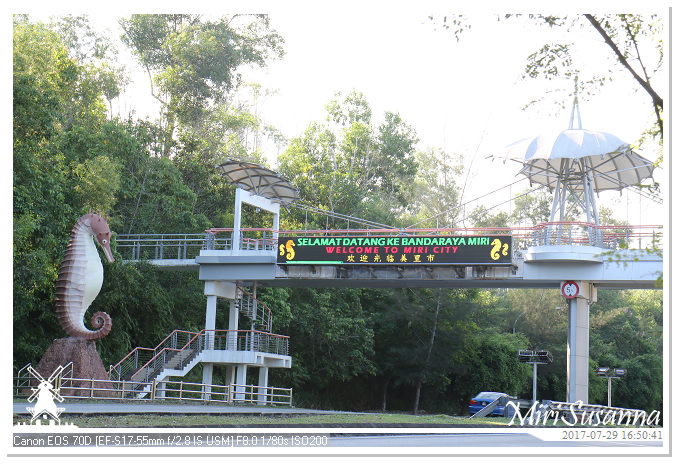 Back to hotel and prepare for the next activity.


在酒店大堂等待公公婆婆,順便看夕陽。
Sunset view from hotel lobby.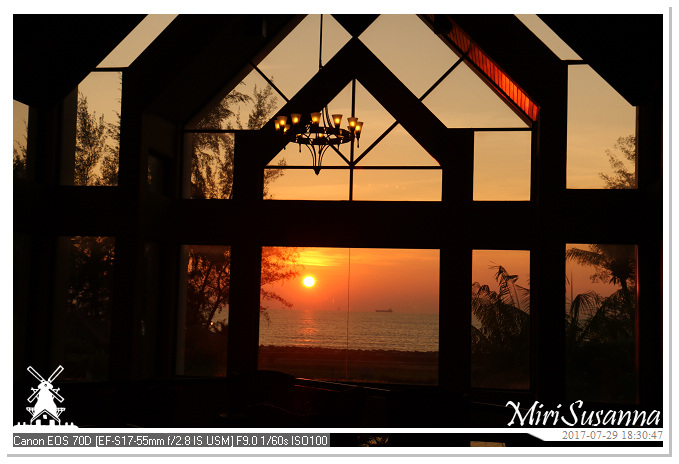 廣角的局限。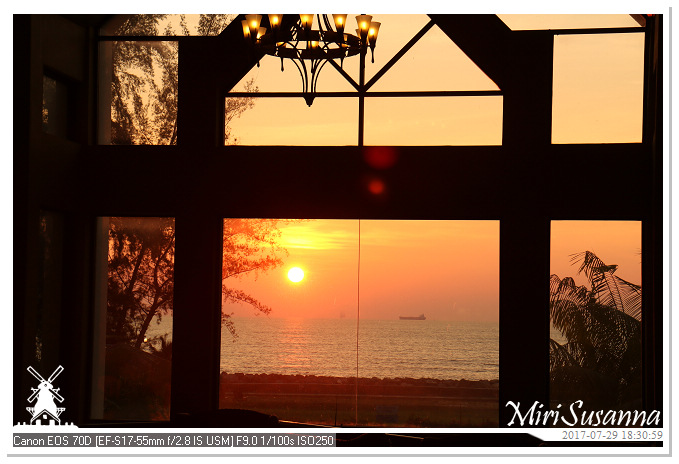 來去家聚了!
Time to go to family dinner.