離亞庇約半個小時車程的Tamparuli,是我們今天往神山行程的第一站。走過跨越Kiulu河的吊橋,我們到該鎮的中央市集、去看看當地的土產。
On the way to Mt. Kinabalu, Tamparuli was our first stop. We got to pass the Tamparuli Suspension Bridge, a famous bridge across Kiulu River. Then, we ended up at the local market at the opposite. Our guide Roy has given us a tour through the market with some introductions about their local food and products.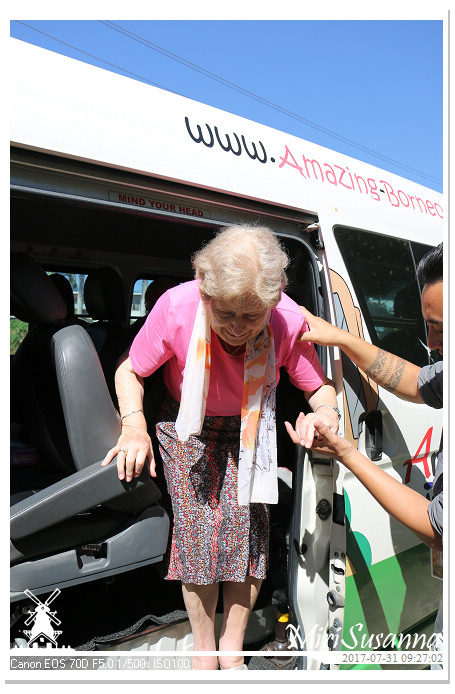 導遊Roy,全程對公公婆婆額外照顧。
Our guide Roy, take care of Wim and Diny by heart in whole trip.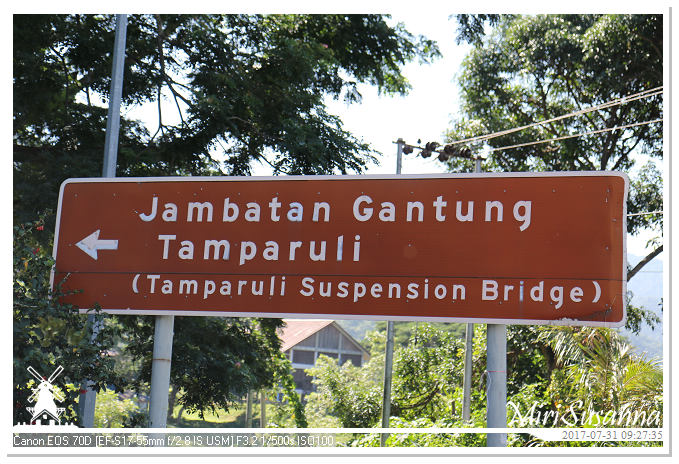 先去參觀Tamparuli吊橋。
Visit Tamparuli Suspension Bridge.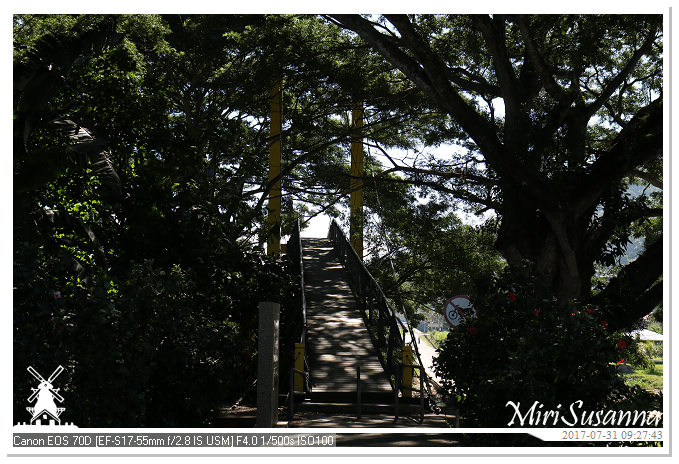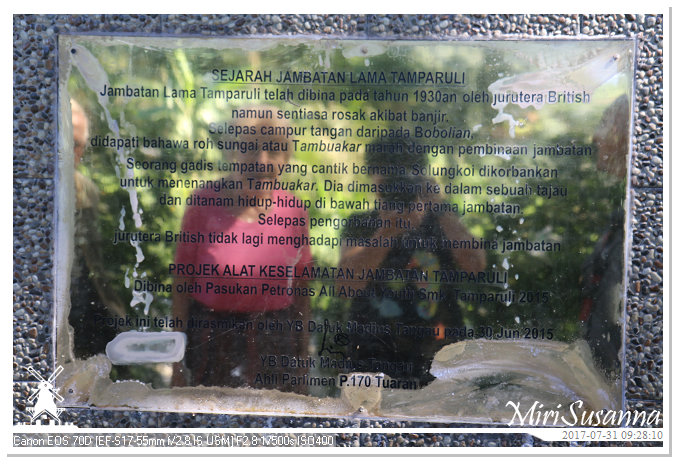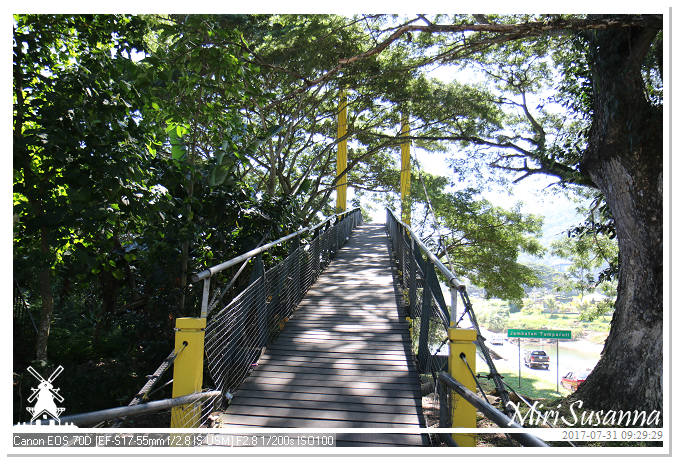 吊橋的前後兩段都有些陡。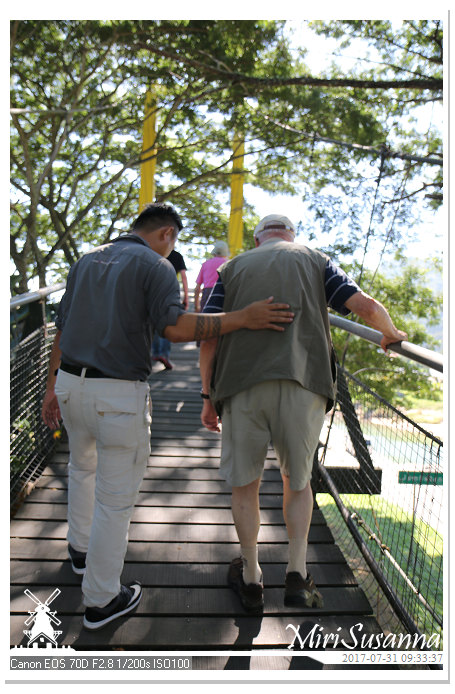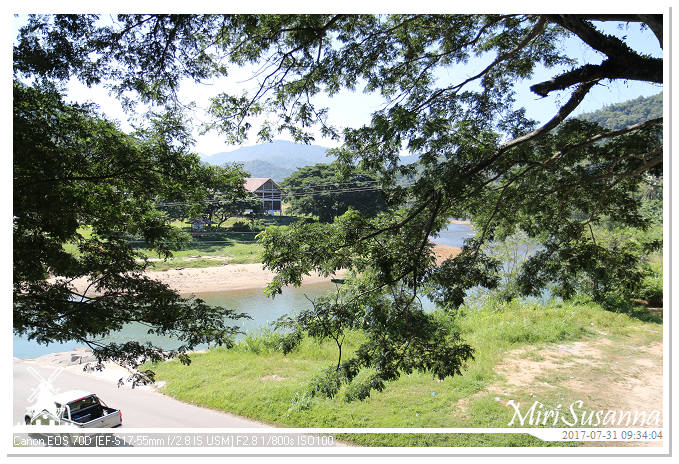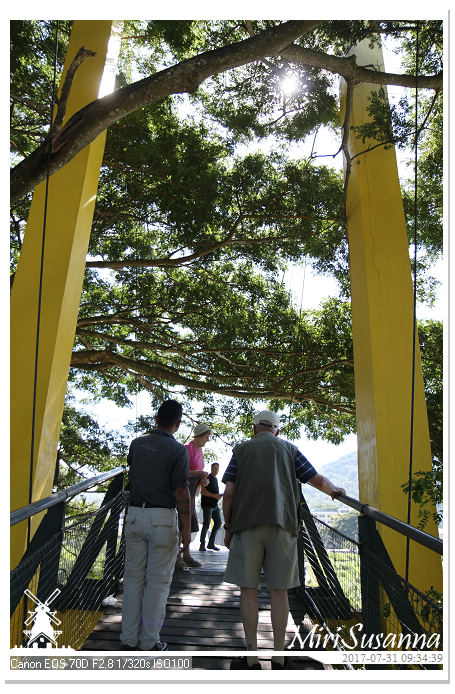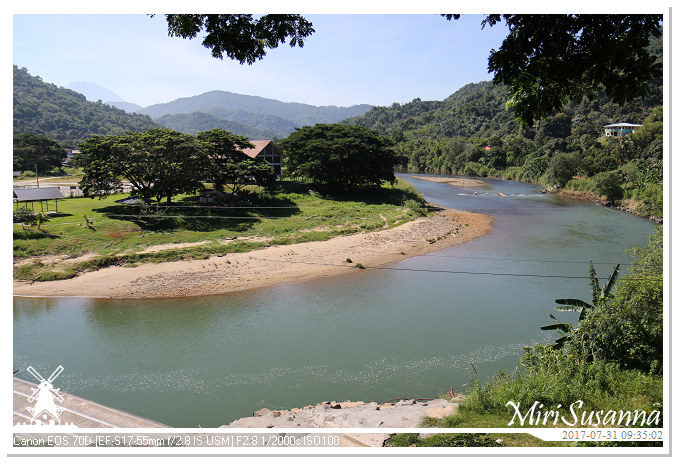 Kiulu River.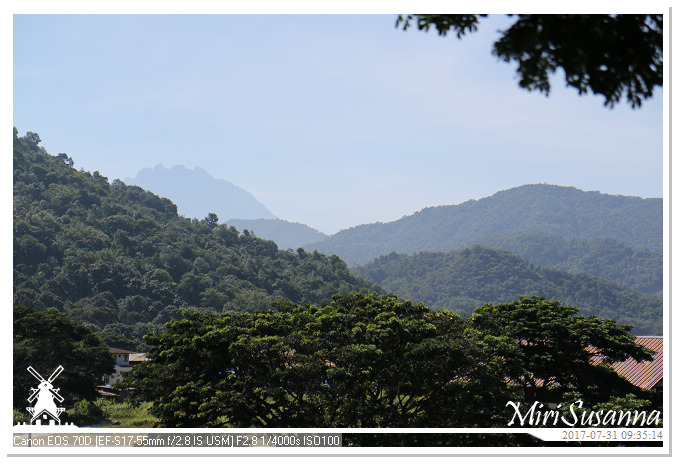 從這裡可以看到朦朧朧的神山。
We could see Mt. Kinabalu from here.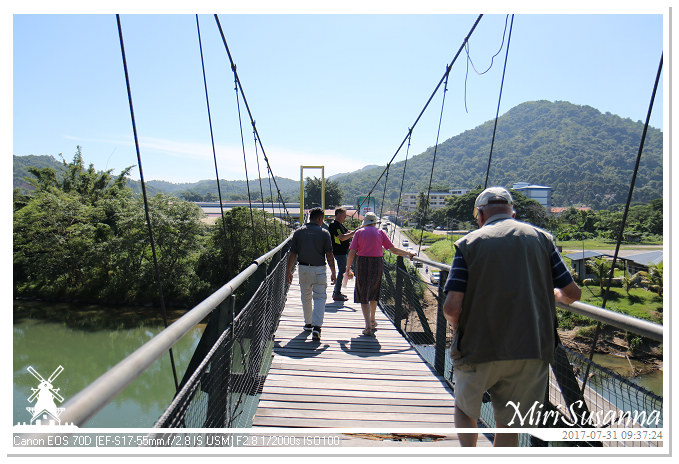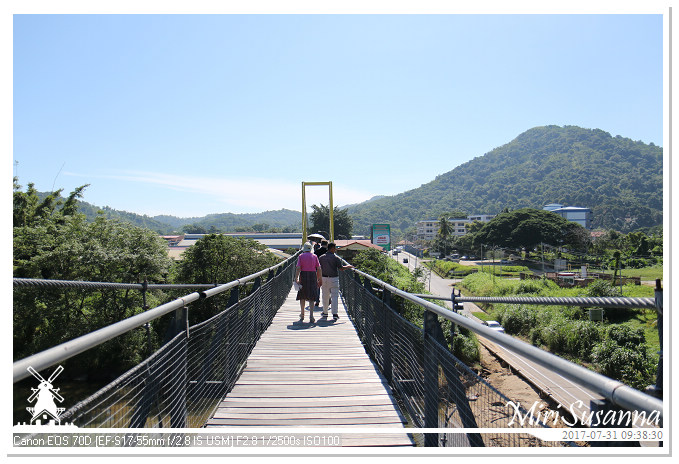 在陰影乘涼的魚兒。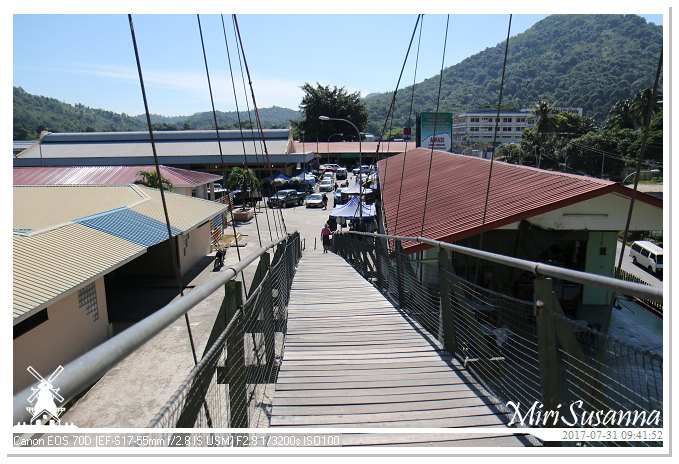 吊橋的另一端是Tamparuli鎮,這是中央市場。
Tamparuli Town is located at the end of the suspension bridge. In front is local market.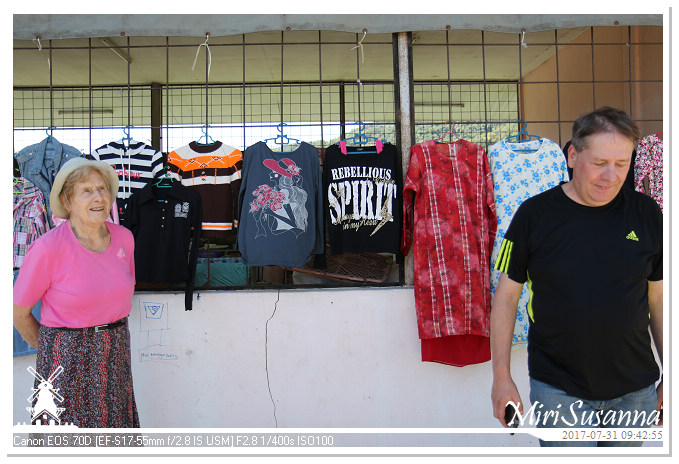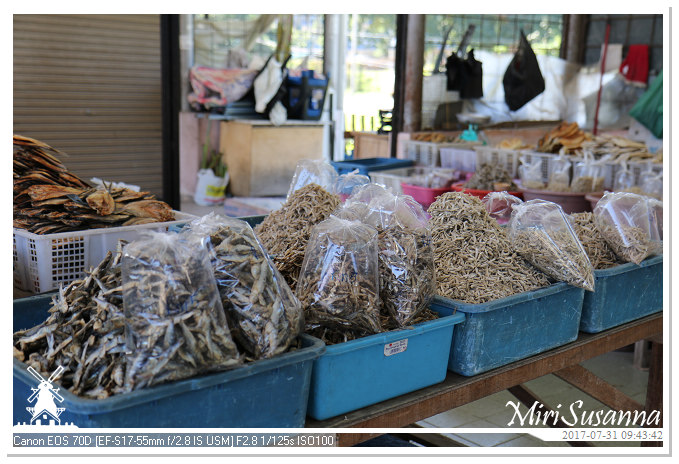 來當地的市集看看土產。
A great introduction about local products at the market.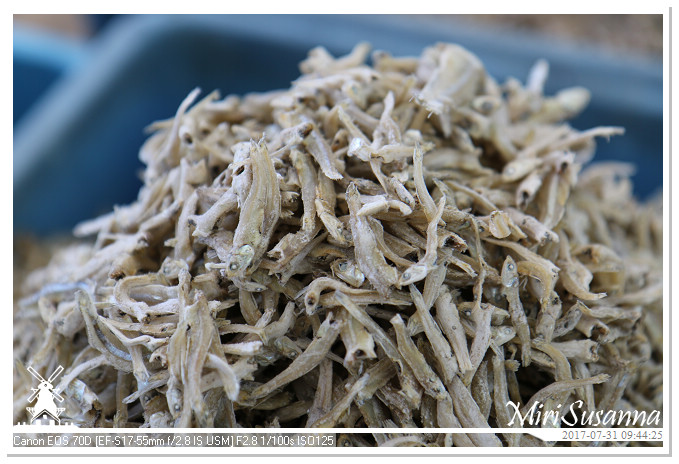 江魚仔。
Ikan bilis.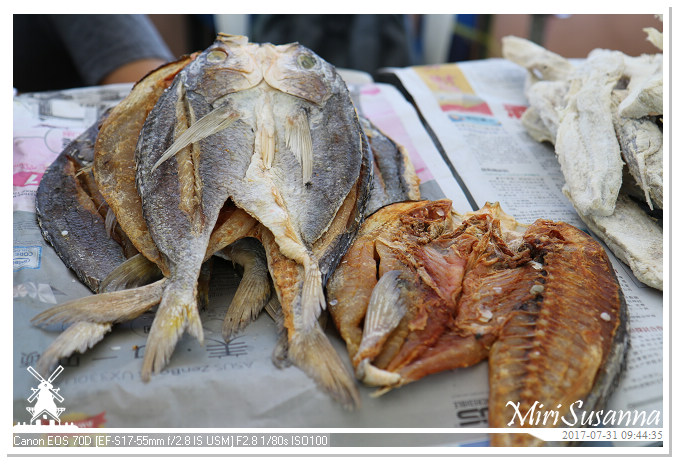 鹹魚。
Salted fishes.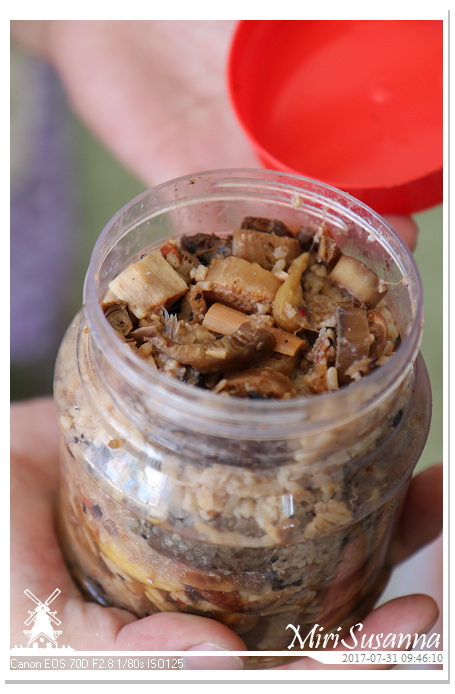 發酵食物。
Fermented food.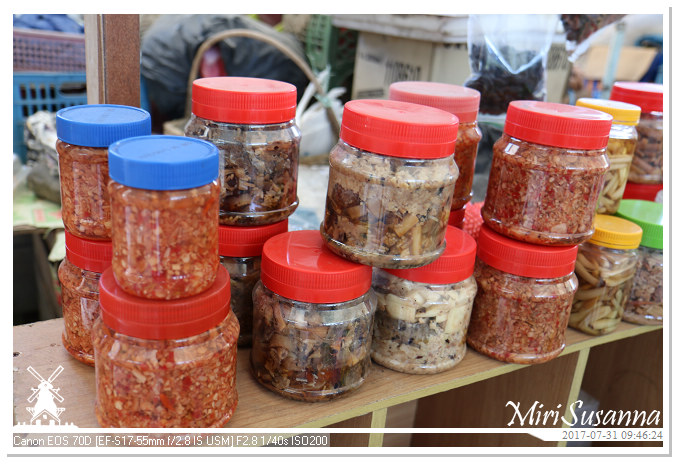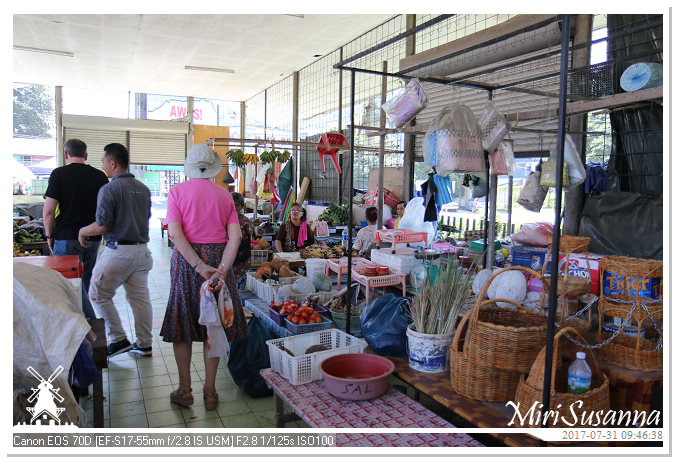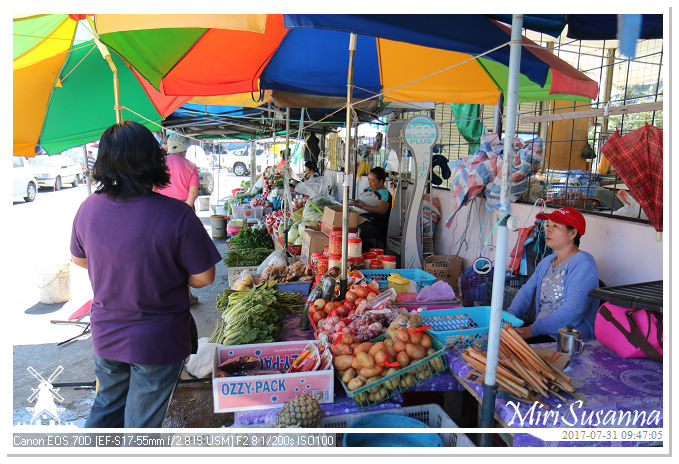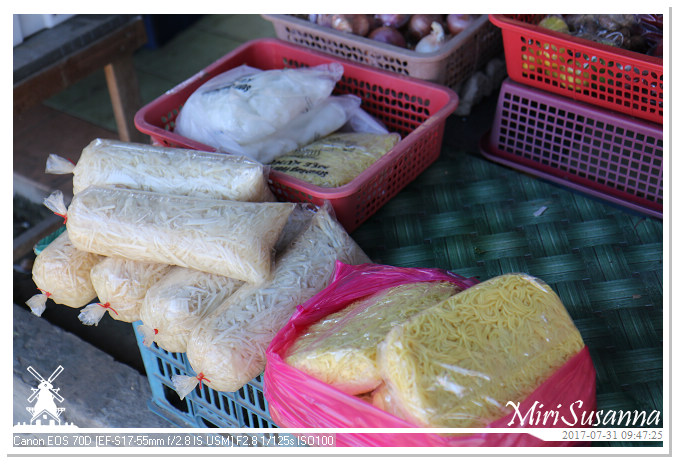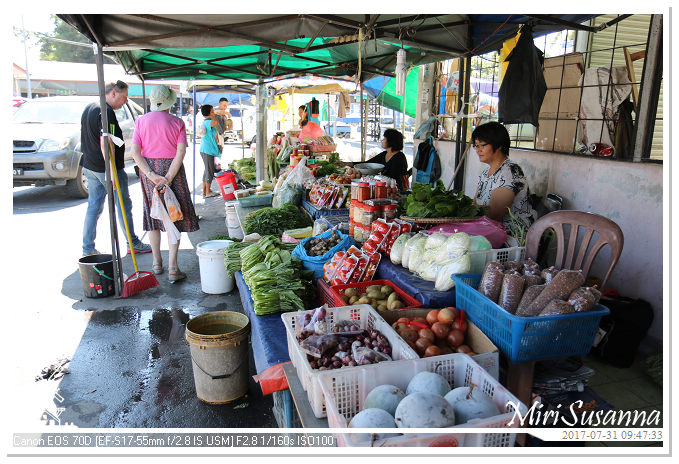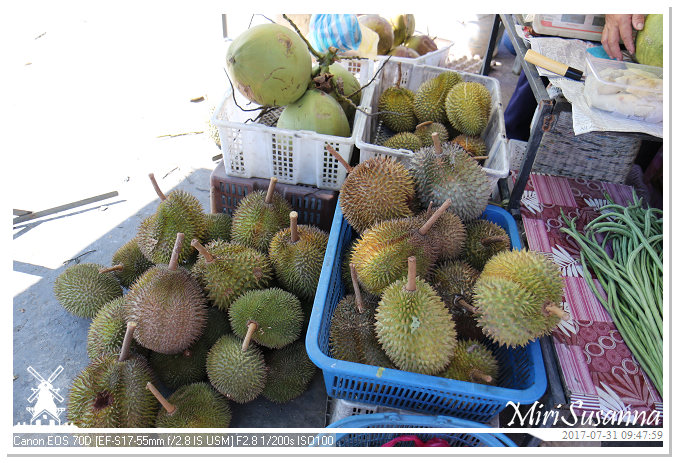 榴槤。
Durians.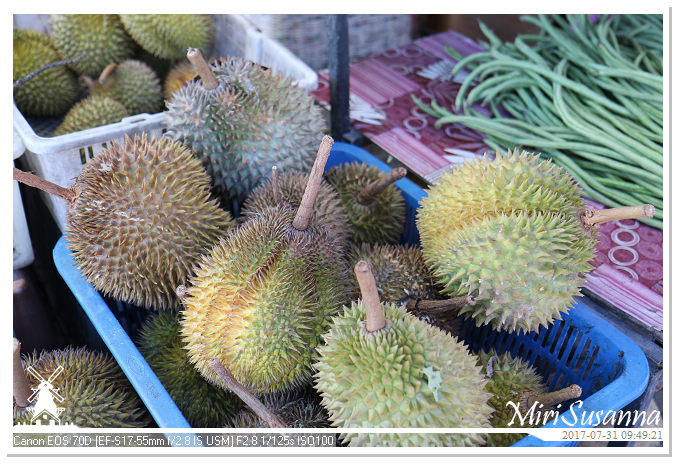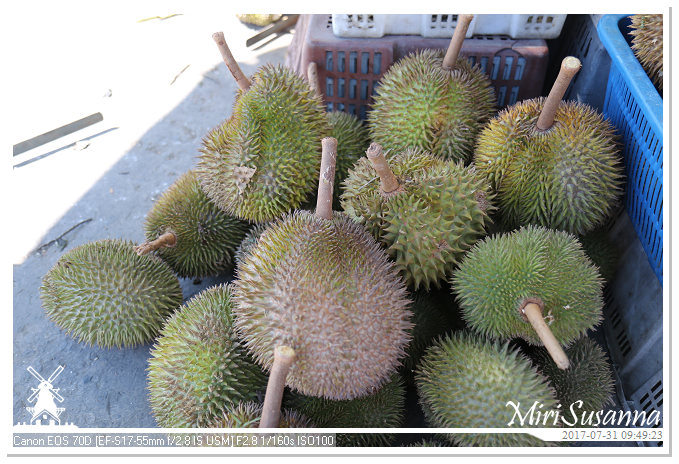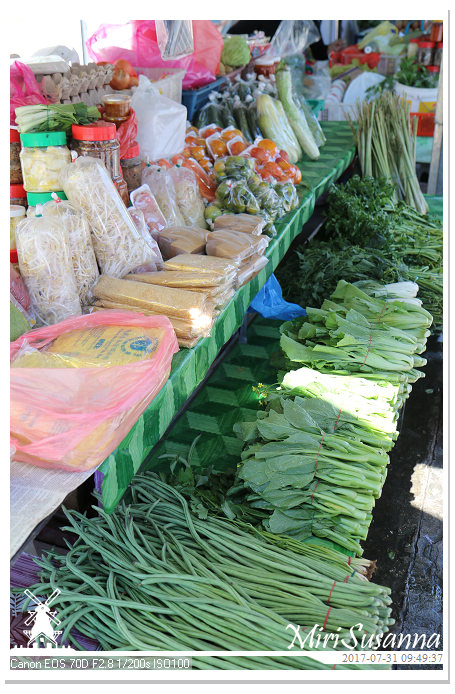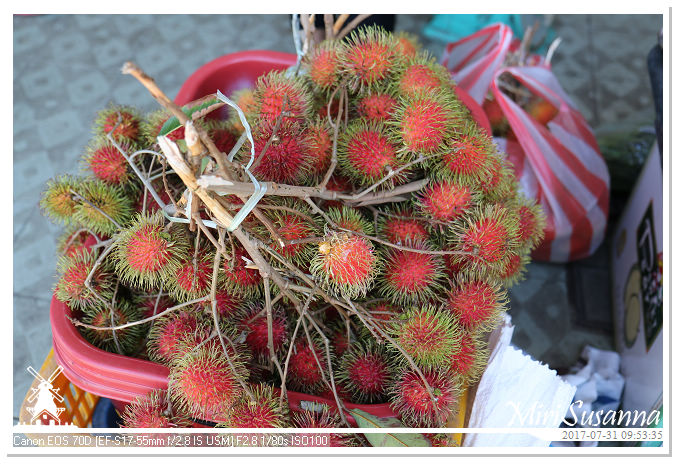 紅毛丹。
Rambutans.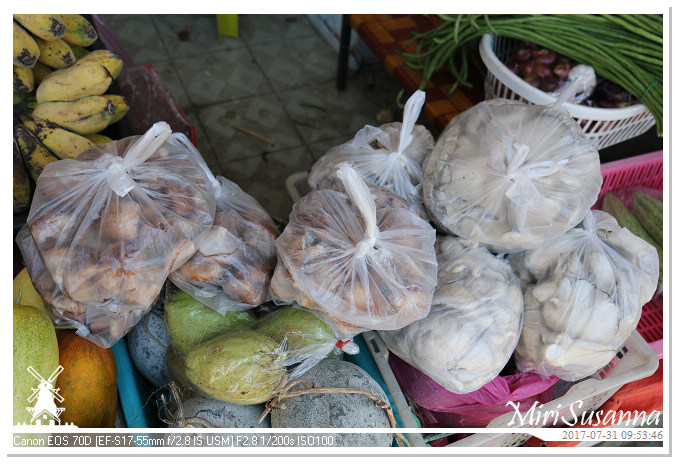 新鮮蘑菇。
Fresh mushrooms.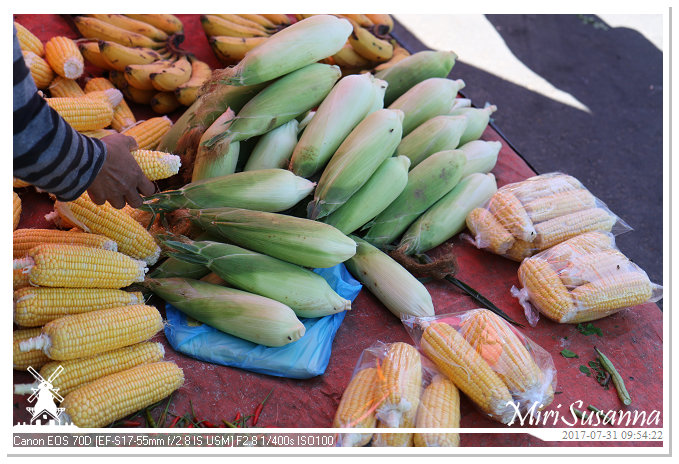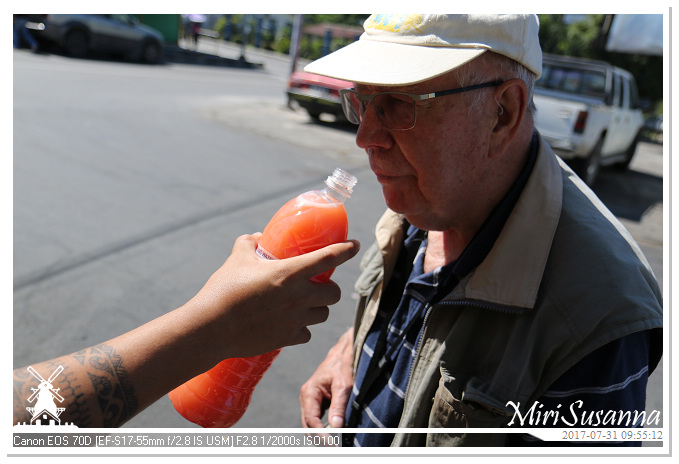 自釀糯米酒。
Local made sticky rice wine.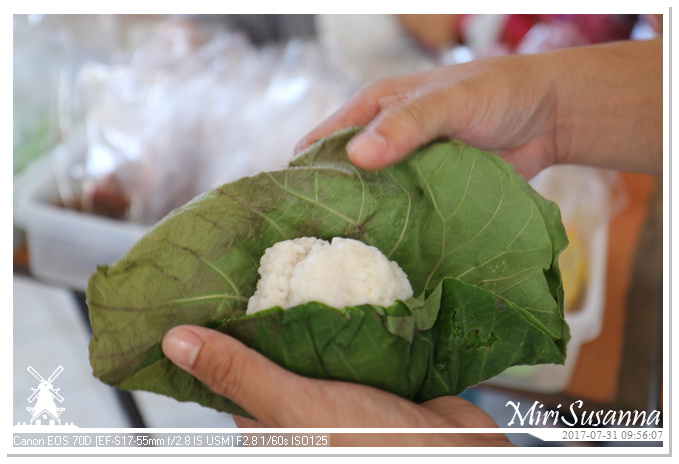 飯糰。
Wrapped rice.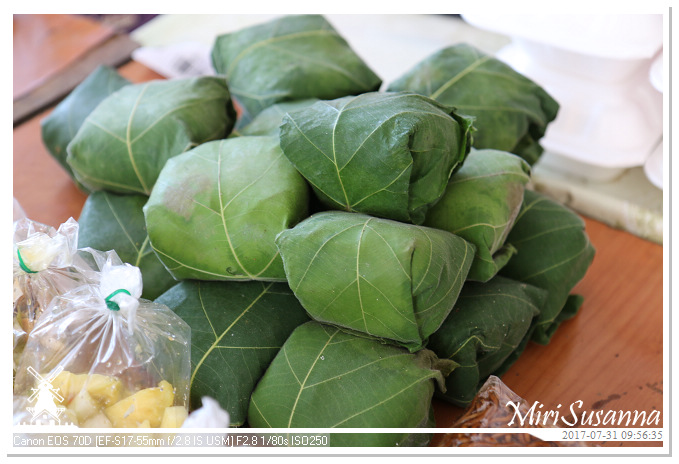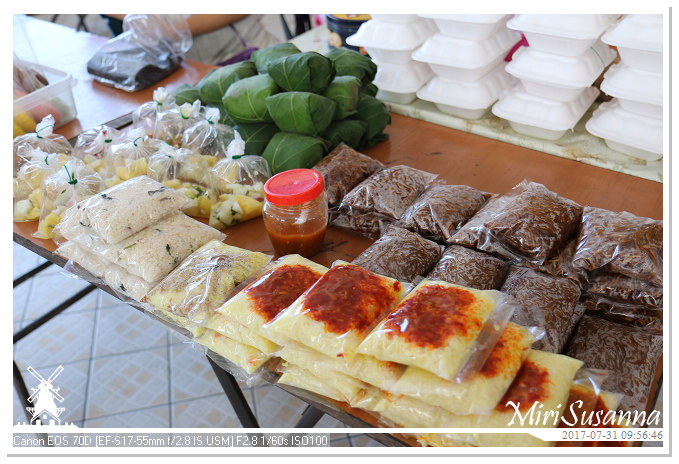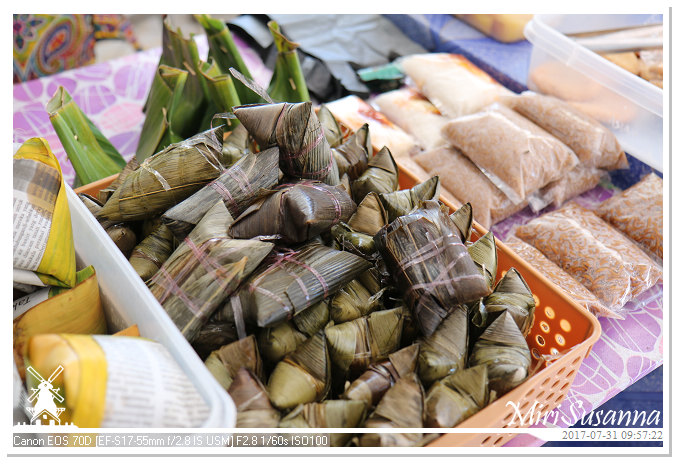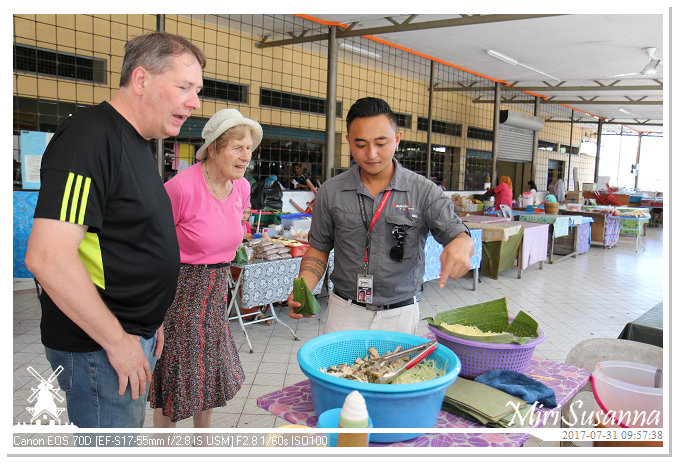 Roy's showing us one of the local food.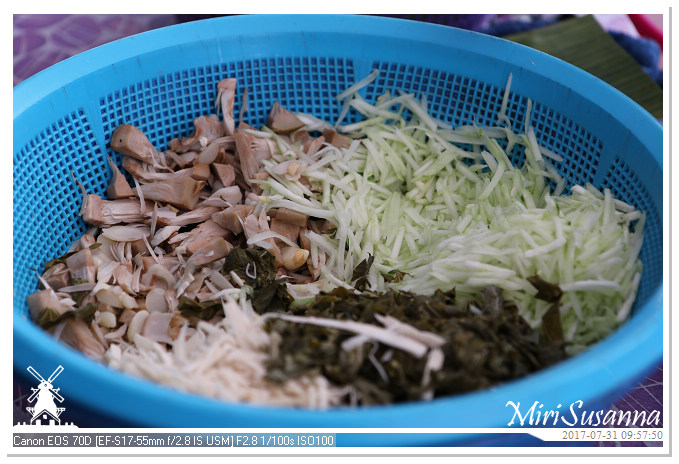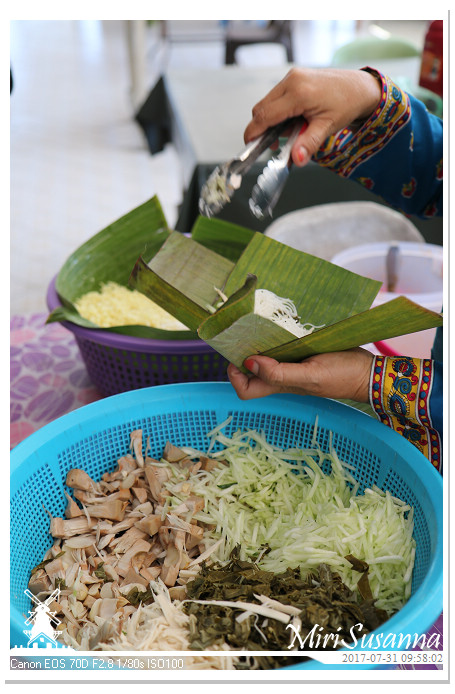 每種食材都取一些。
Pick each ingredients.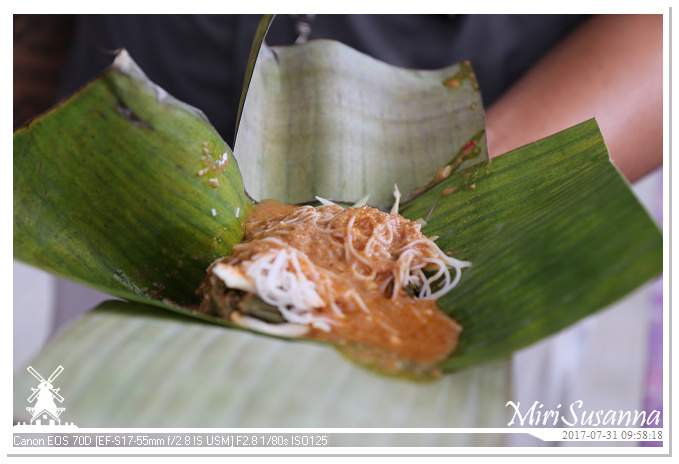 加上米粉和湯汁。
with mihun and soup.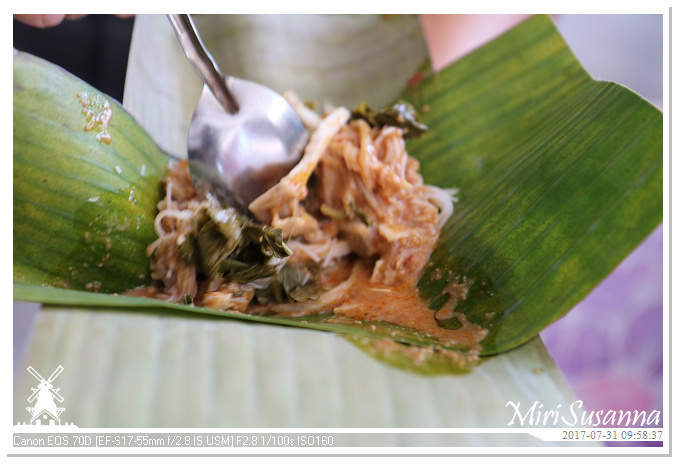 拌一拌就能吃了。
Mix them and enjoy.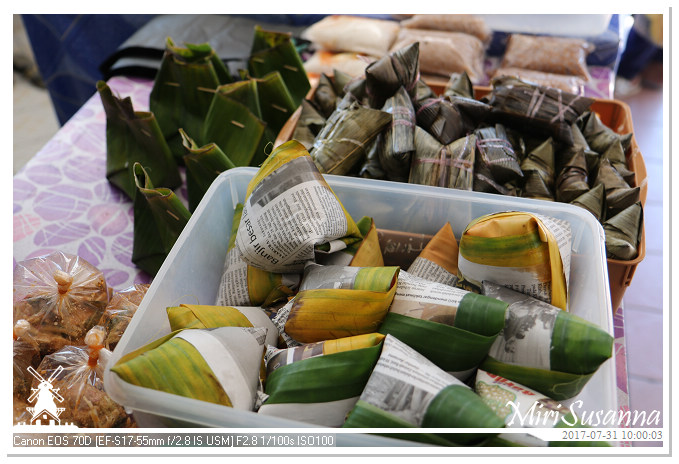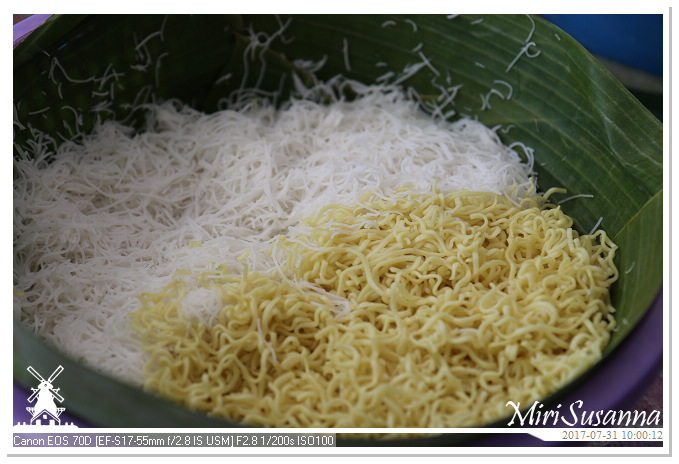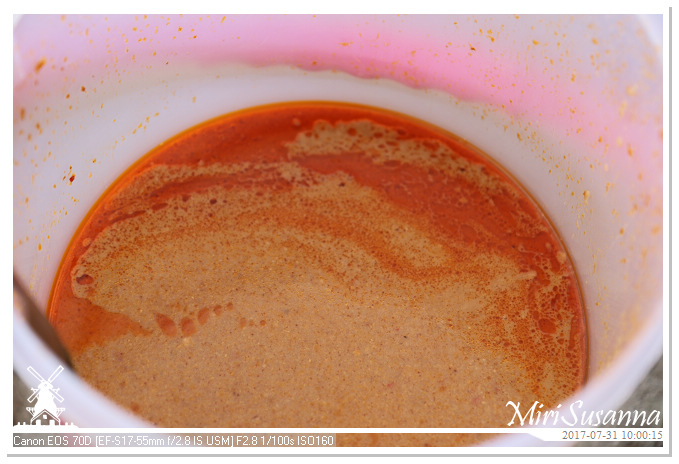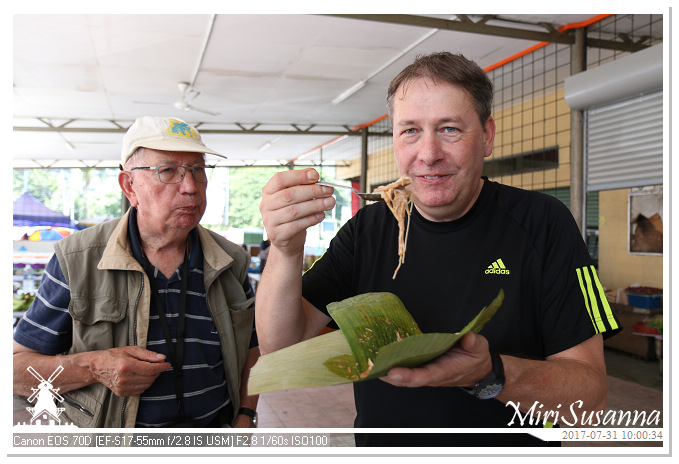 Delicious!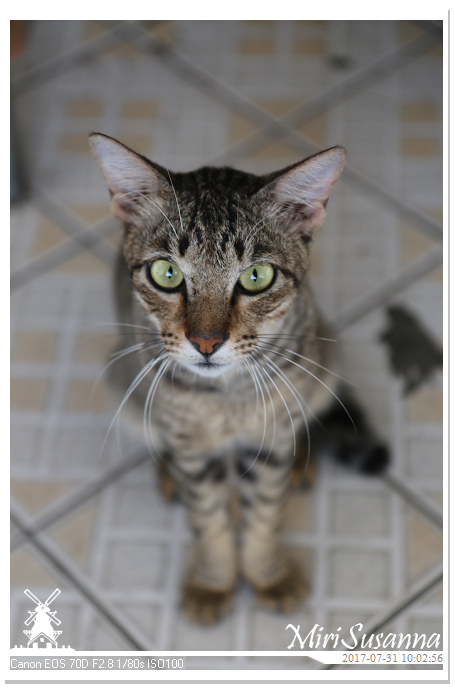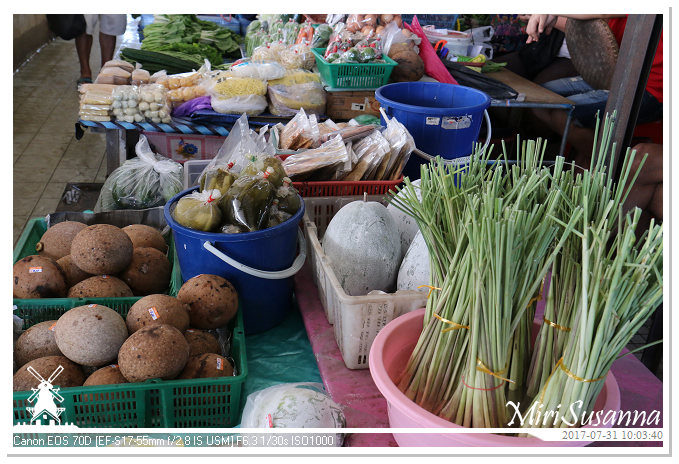 卷煙。
Local cigarettes.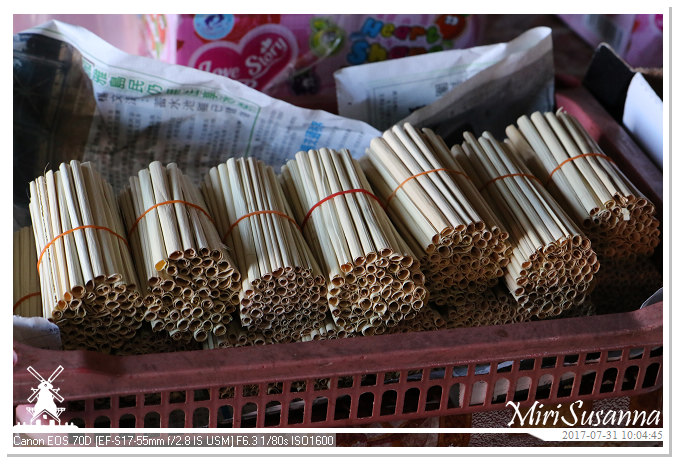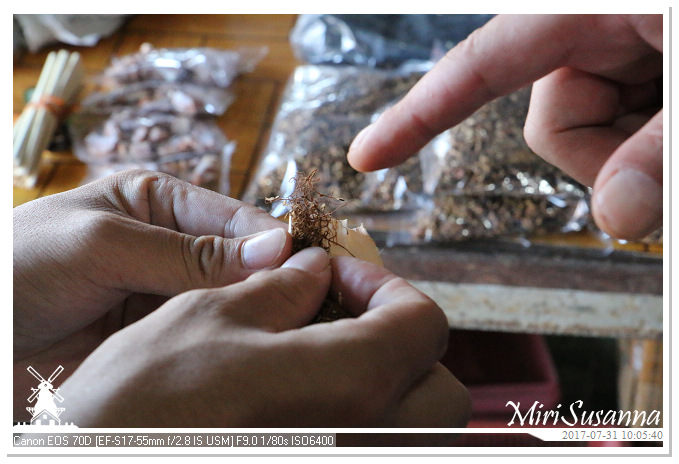 Roy示範如何捲菸。
Demo by Roy.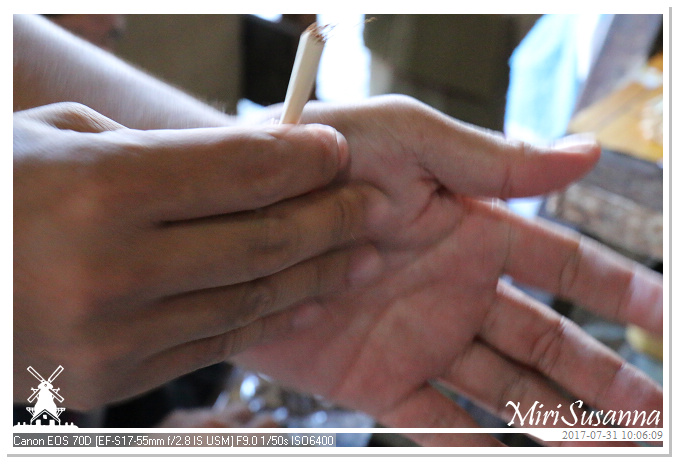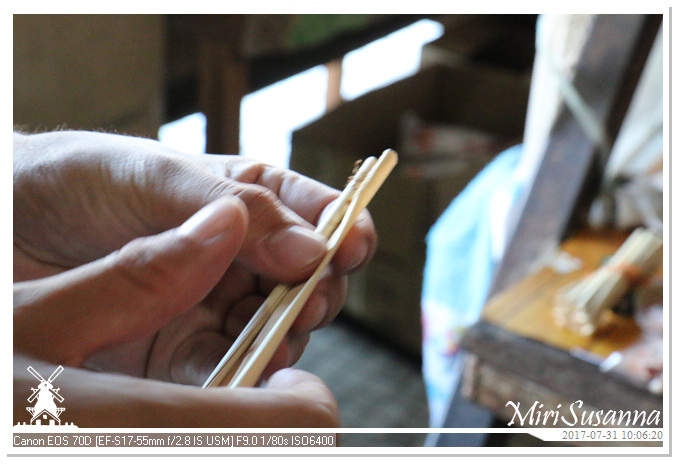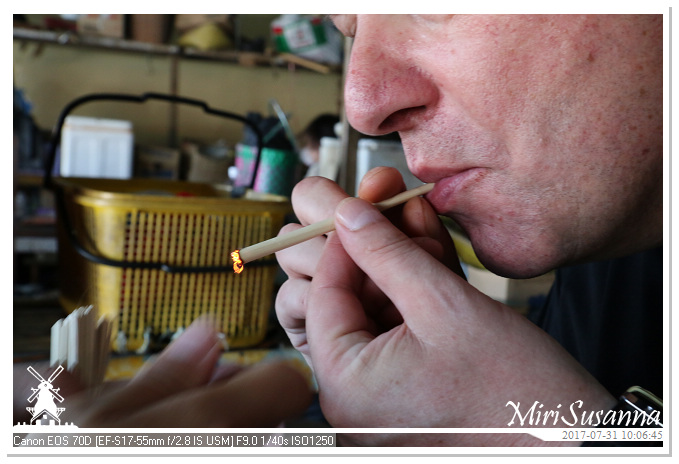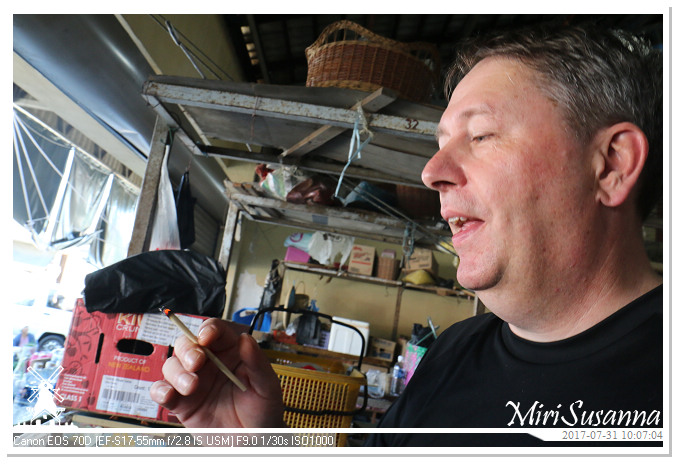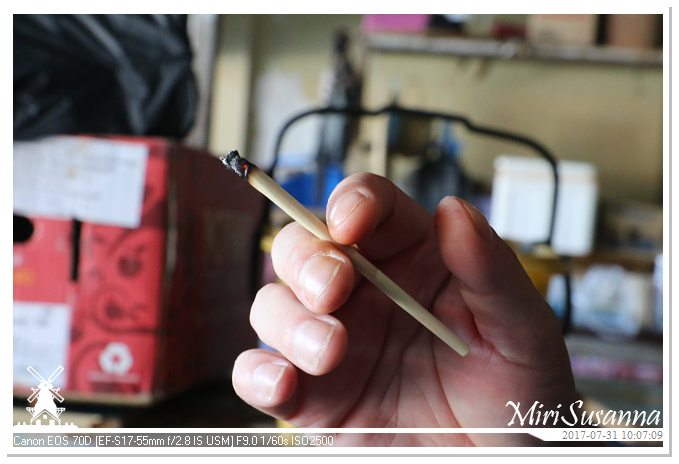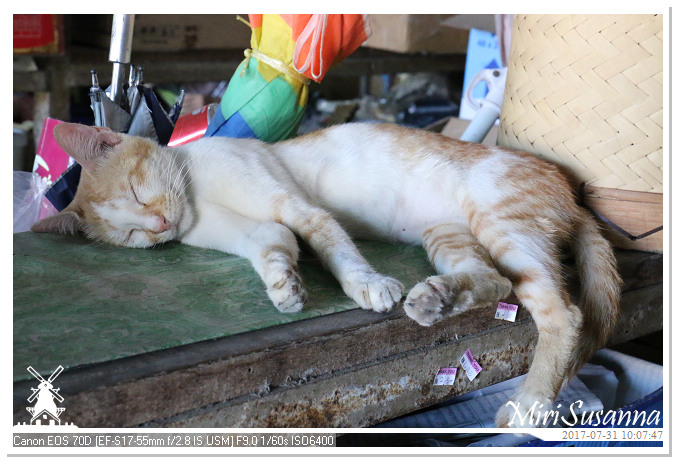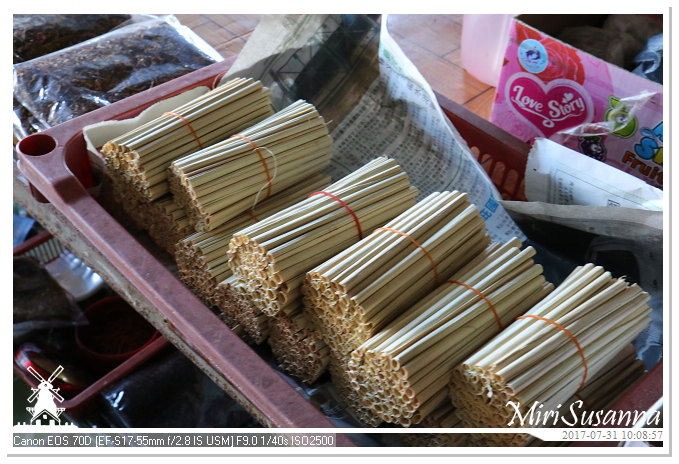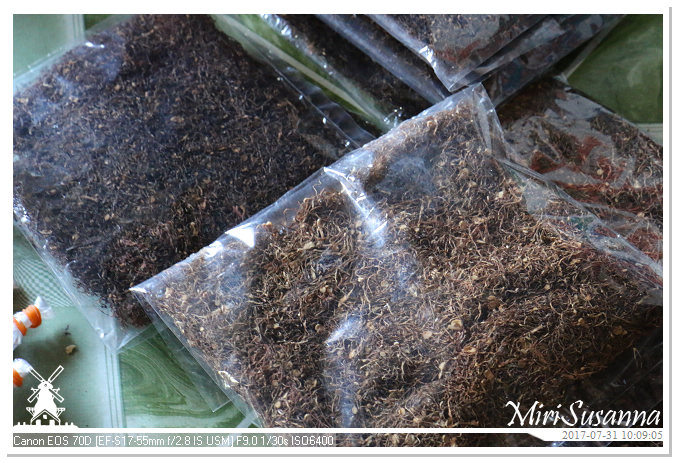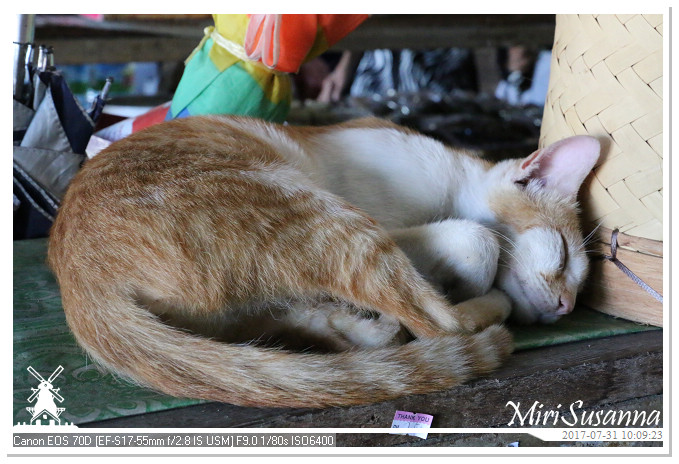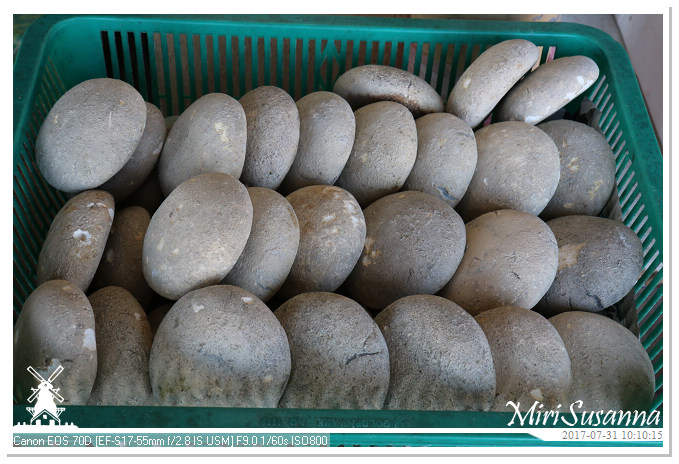 釀酒的酒餅。
Yeast for home made wine.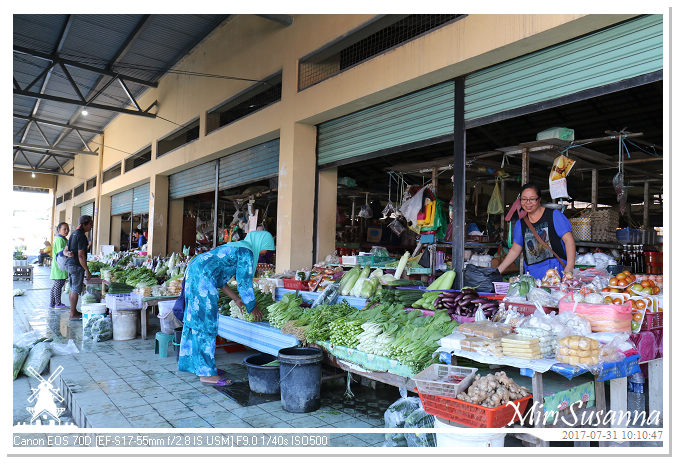 ~。Next post。~