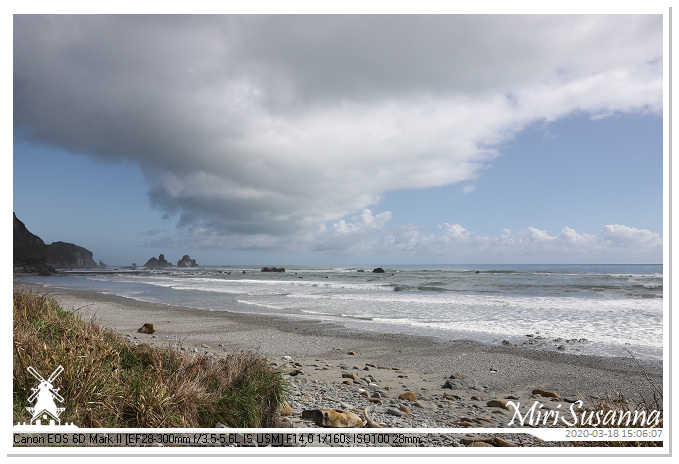 這天我們從弗朗茲約瑟夫冰河繼續沿著西海岸線前進到查爾斯頓(Charleston),路程250公里。九點半退房後就啟程,沿著6號公路往北開,中途在Greymouth吃午餐,下午四點半才抵達目的地,全程耗了近七個小時。南島的西海岸線景色多元,除了前一段路有點煙雨朦朧,其他都有藍天白雲陪襯,最後是經過Punakaiki Pancake Rocks那段更是漂亮極了。
[NL] Deze dag gingen we verder reizen van Franz Josef Glacier naar Charleston. De afstand is 250km. Na uitchecken bij Glenfern rond 9:30am, namen we SH6 richting noord. De uitzichten onderweg waren zo varieert en we konden zoveel van genieten. We hadden lunch gehad bij Greymouth en in totaal hebben we bijna 7 uur gespendeerd en uiteindelijk kwamen we aan onze vakantiehuisje in Charleston.
[EN] This day, we travelled further to Charleston which is 250km away from Franz Josef Glacier. After check-out at 9:30am, we took SH6 heading North. The sceneries were so varied and killed the boringness on our way a lots. We stopped at Greymouth for lunch. In total, we spent about 7 hours to arrive our destination.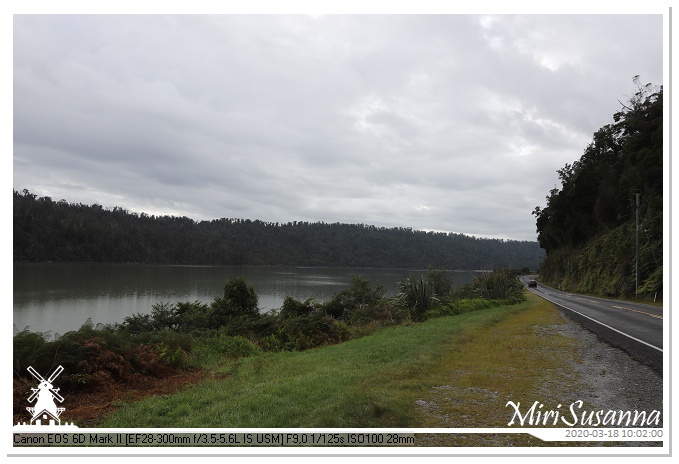 Stop 1 Lake Wahapo.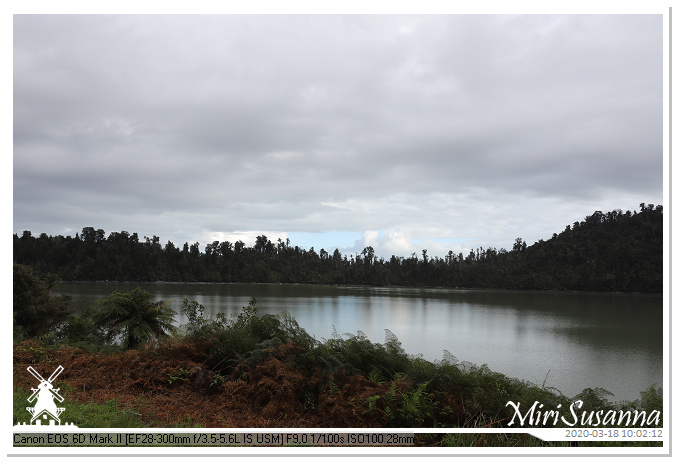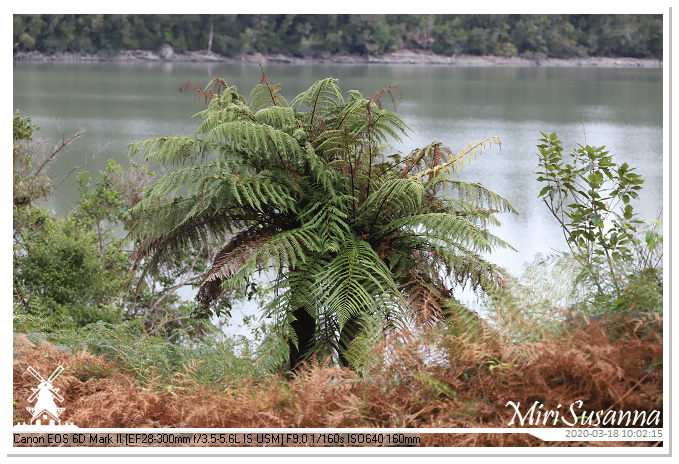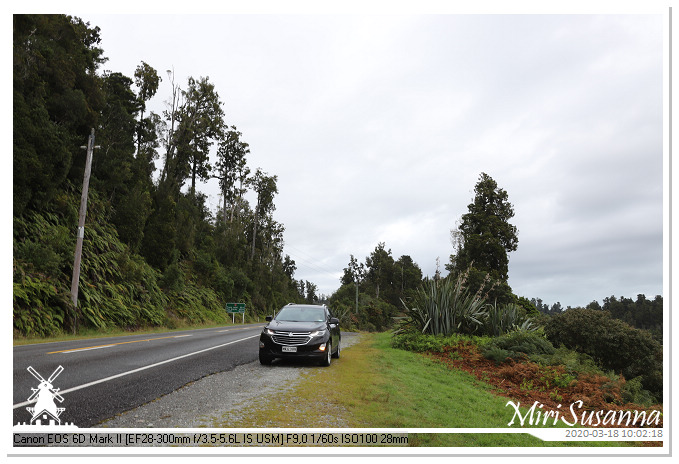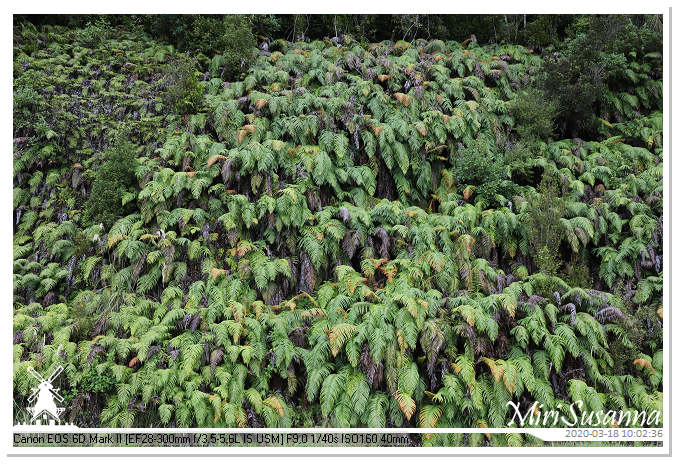 沿途路邊鋪滿蕨類植物,忍不住停車來拍一下。
[NL] Zoveel varen langs de weg, moet echt stoppen voor fotos.
[EN] Just don't want to miss this beautiful view of ferns.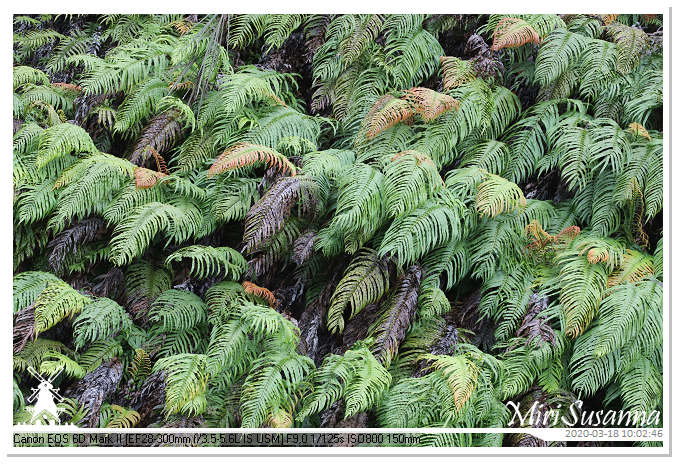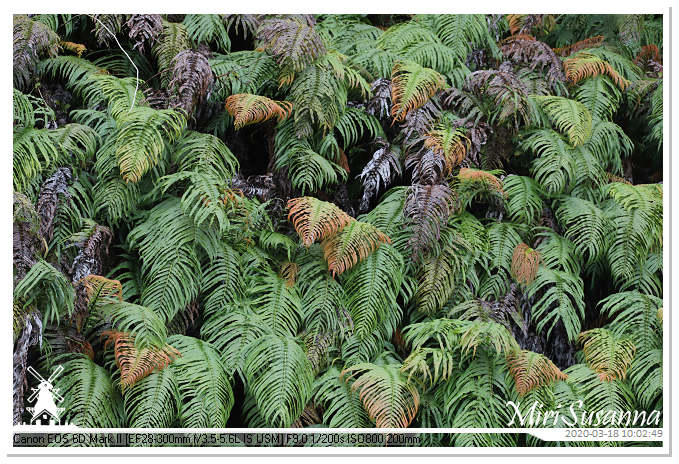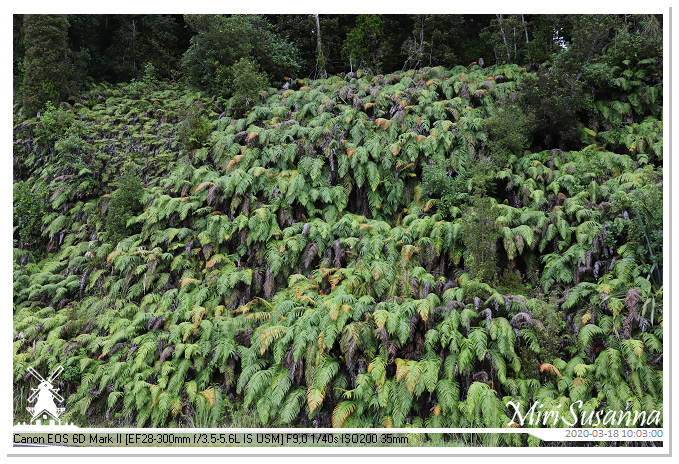 慢慢穿上秋裝的蕨類植物。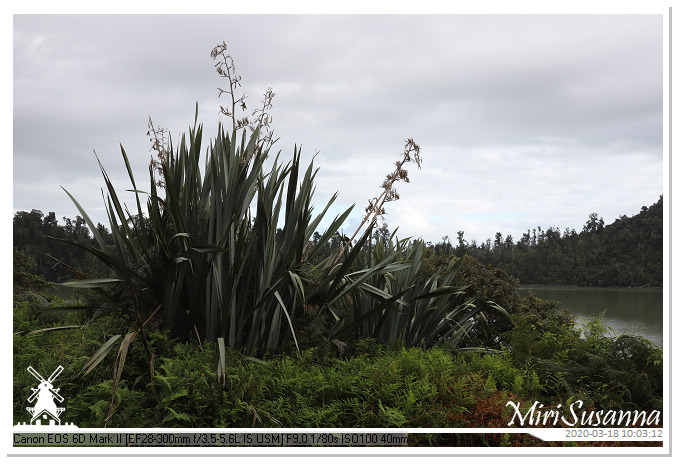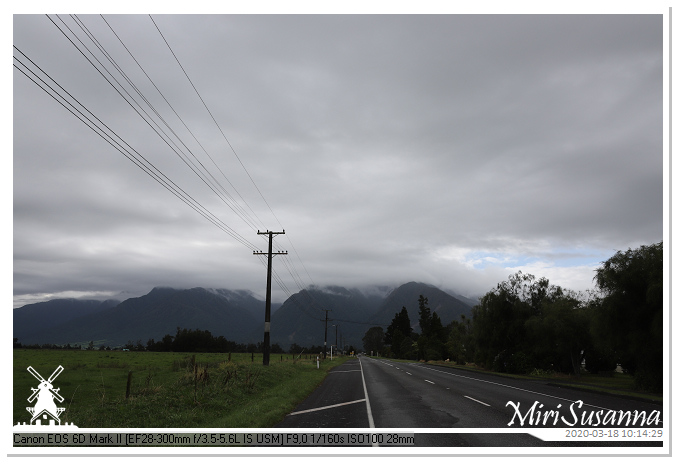 Stop 2 Main Road, Whataroa.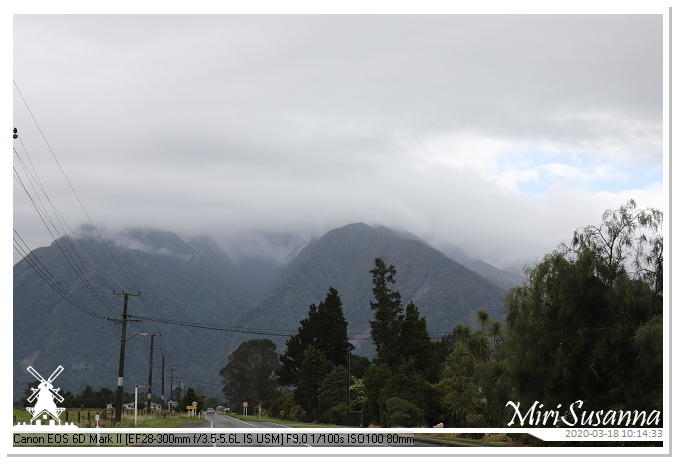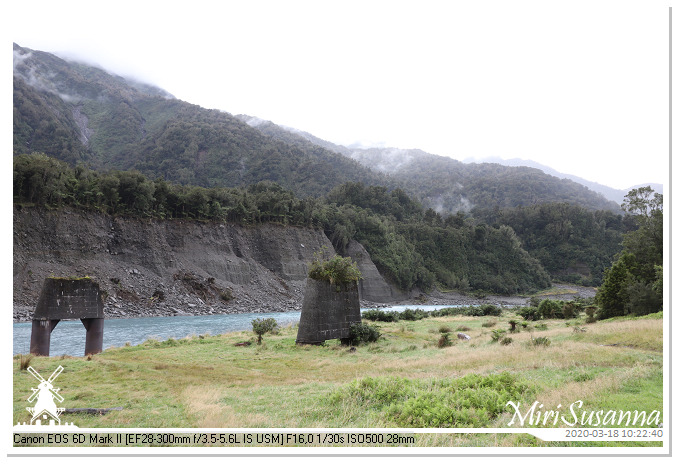 Stop 3 Whataroa River.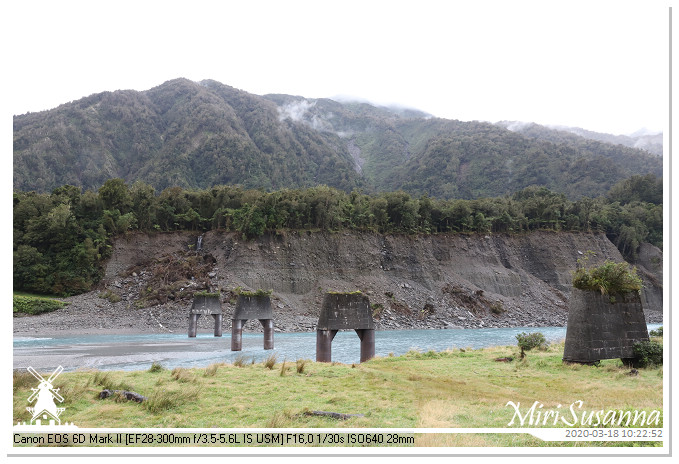 瓦塔羅阿河。
Whataroa River.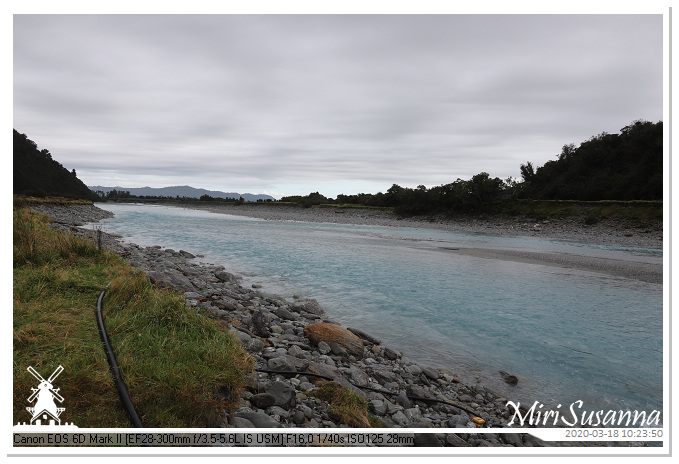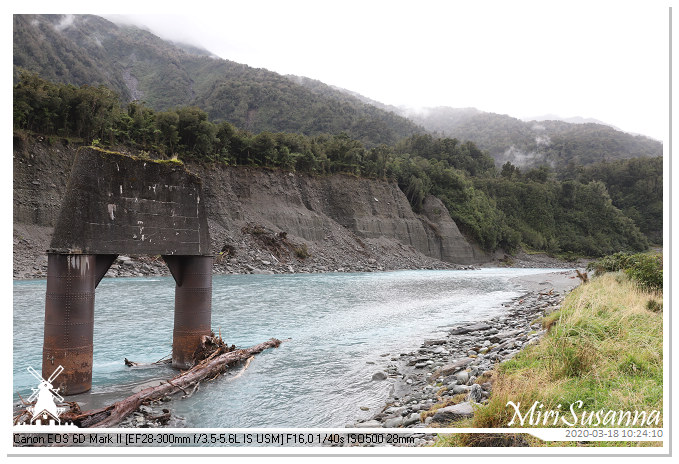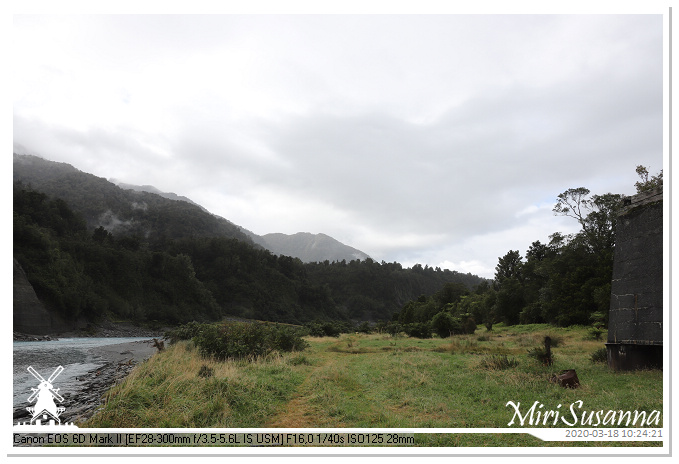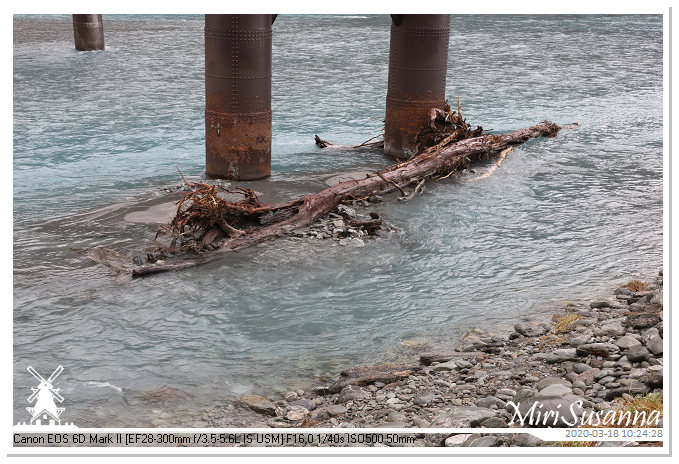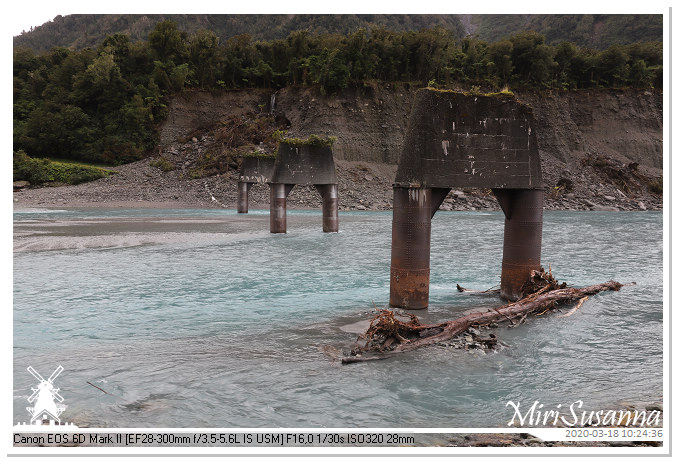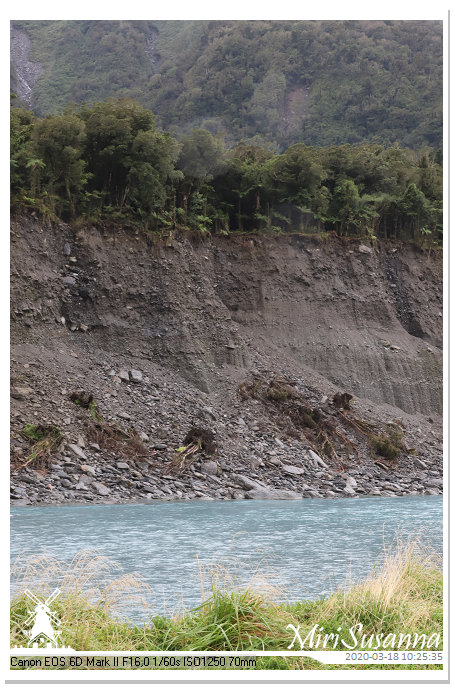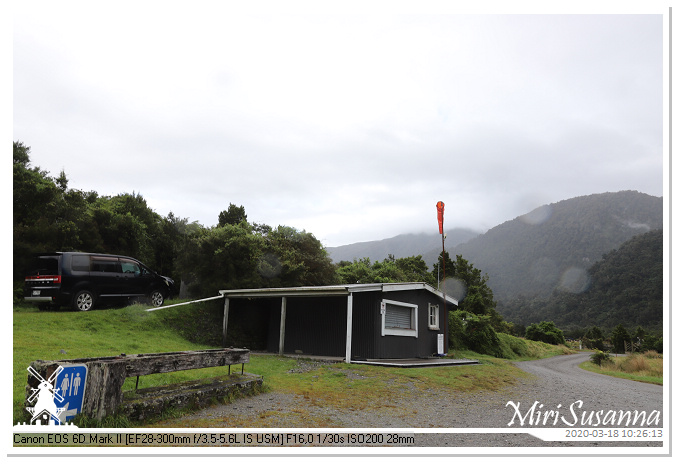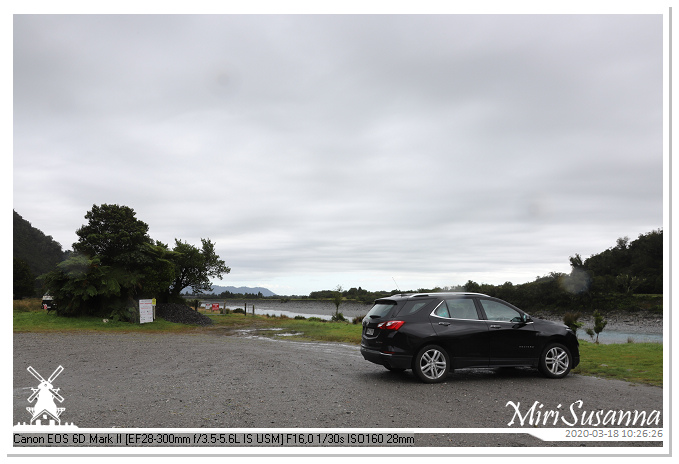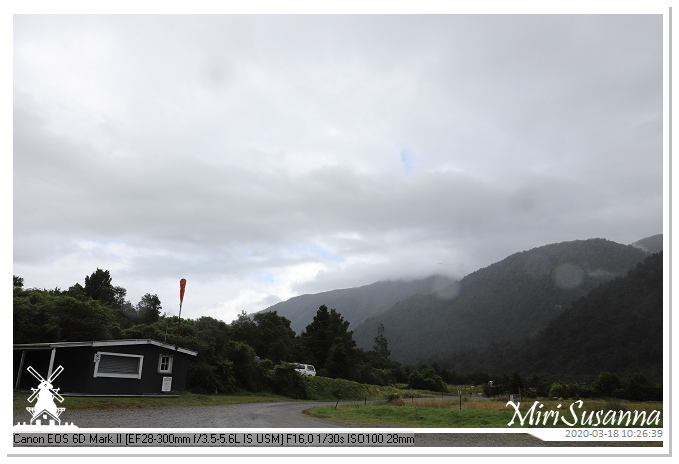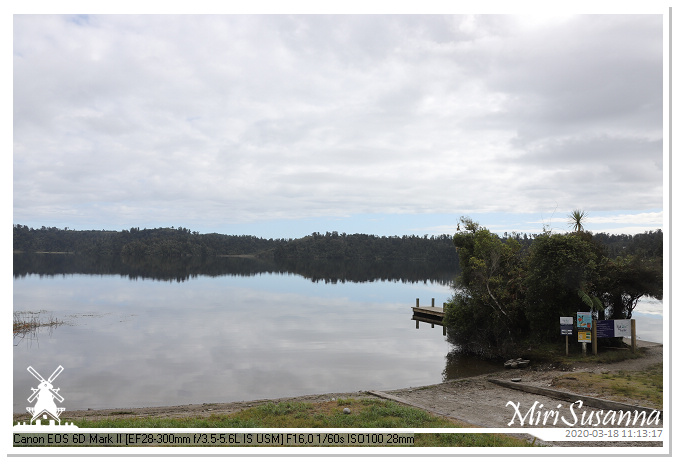 Stop 4 Lake Lanthe.


來這裡休息,放水。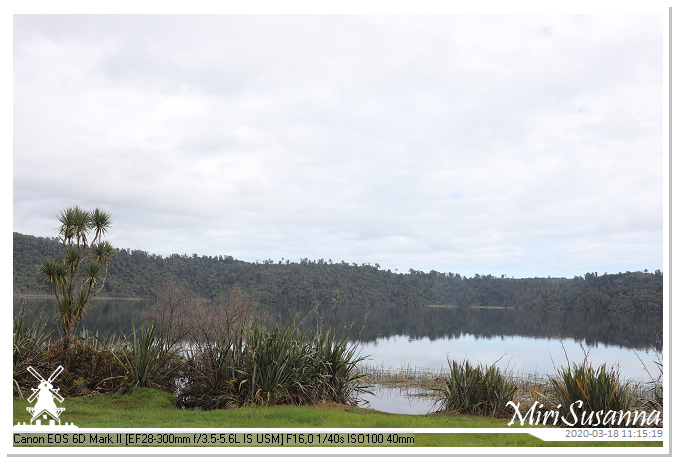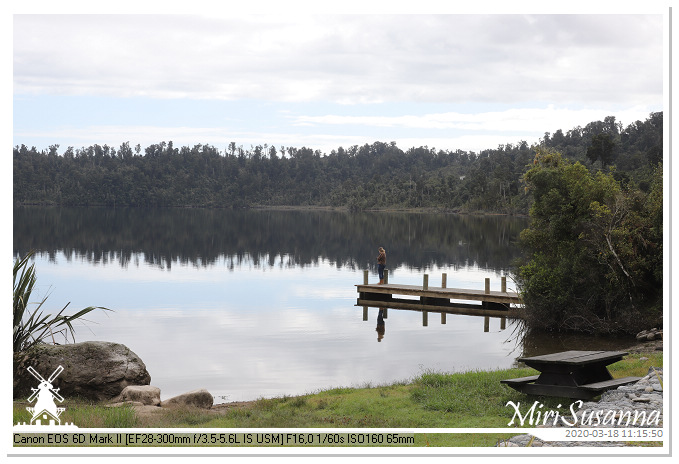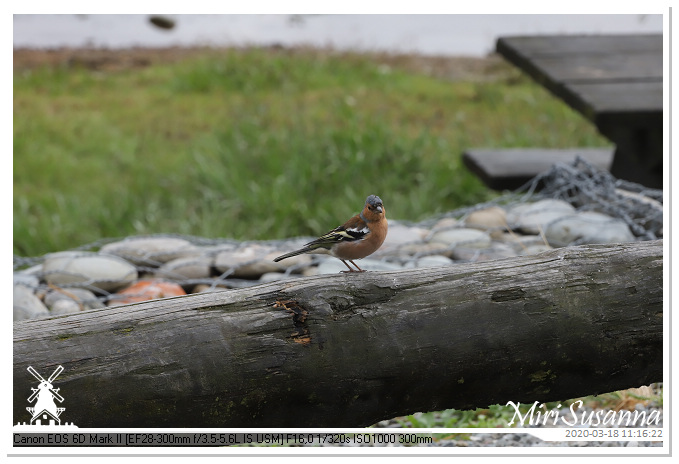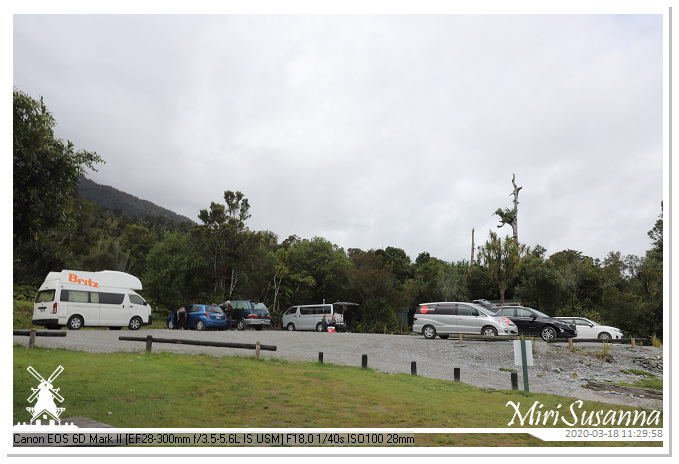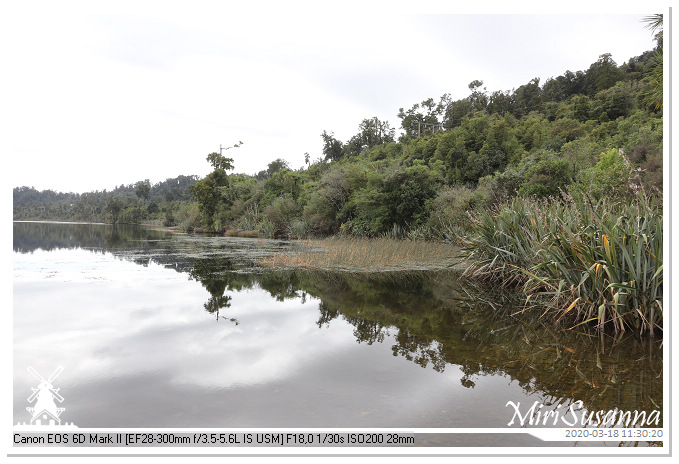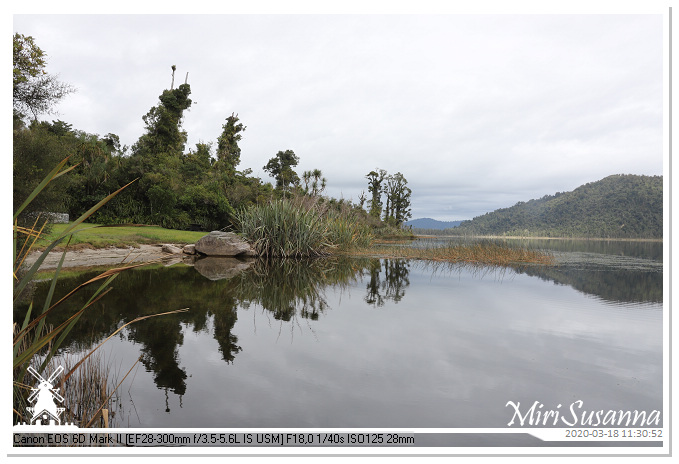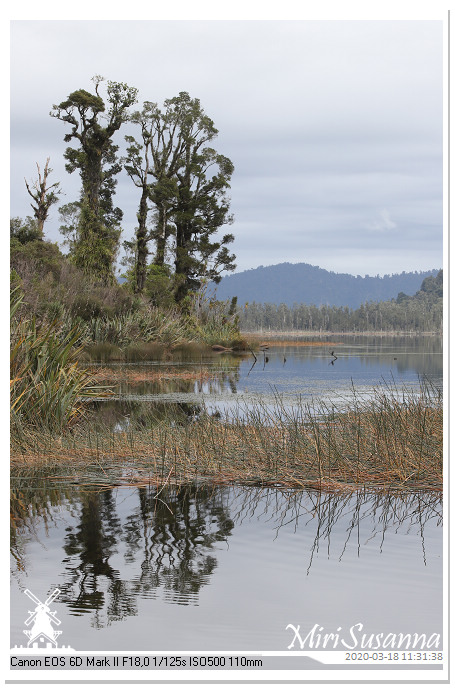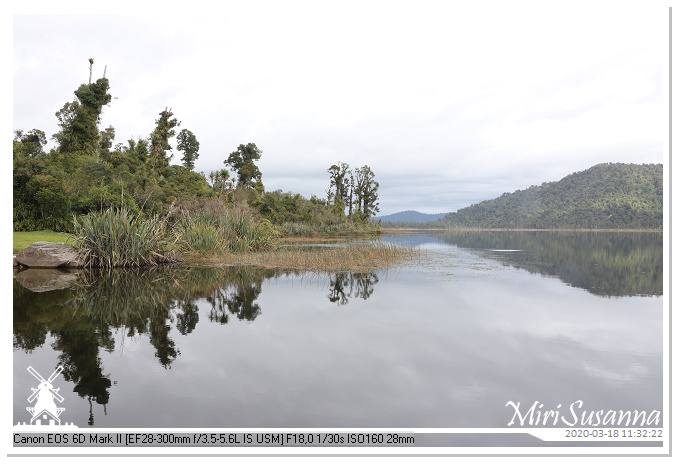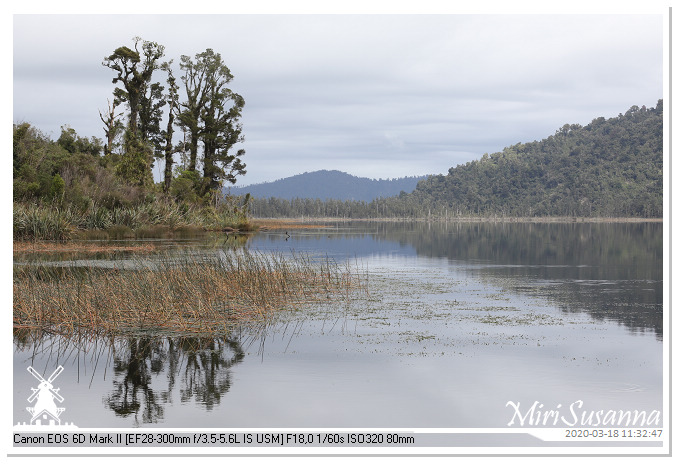 湖邊有公廁。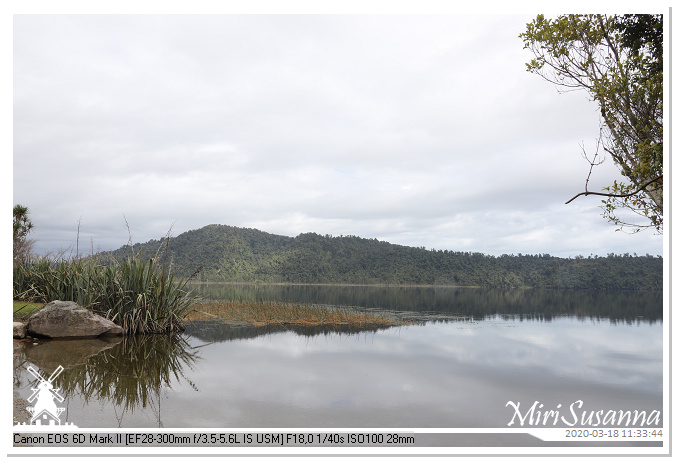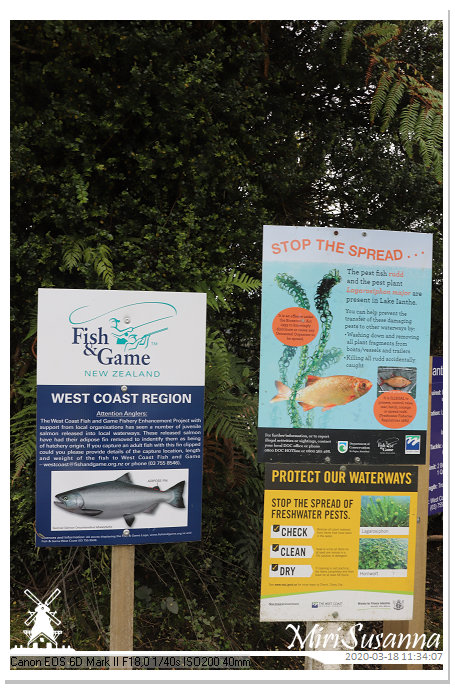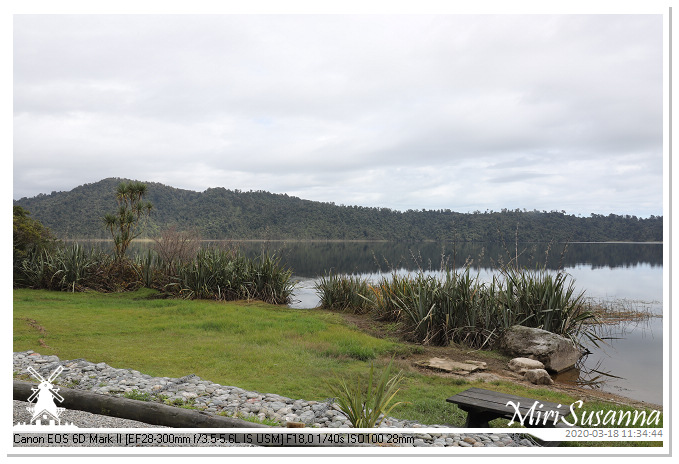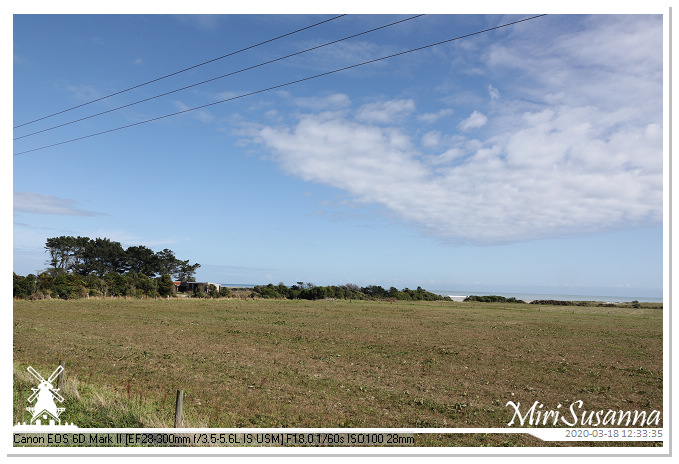 Stop 5 Nearby Kumar Junction.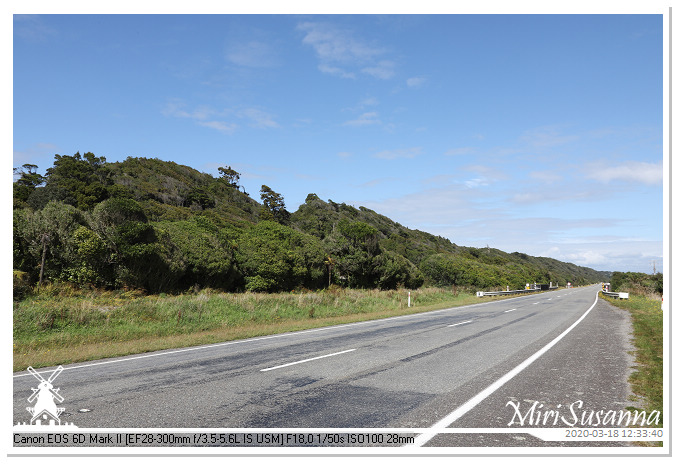 好長的一段路都是左側靠海岸線,右側都是這長長的"綠堤"。
[NL] We hebben een heel lang stuk gereden met een "groene dijk" bij rechterkant.
[EN] We got a very long way with such similar "green wall".


全是這種密集長在一起的樹木。
[NL] Allemaal zijn zo dicht gegroeide bomen.
[EN] All trees are grow densely.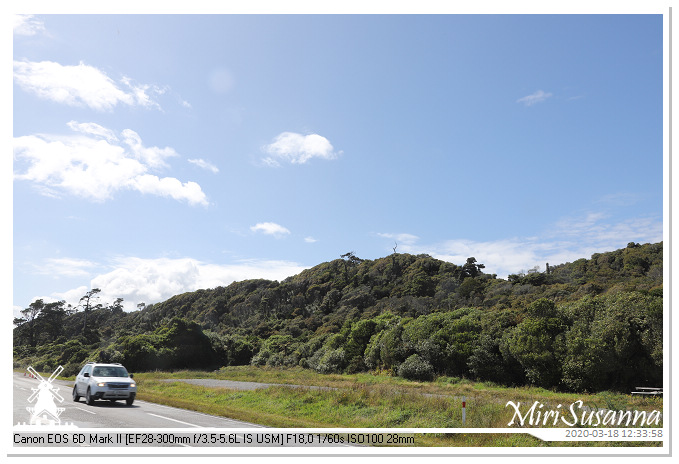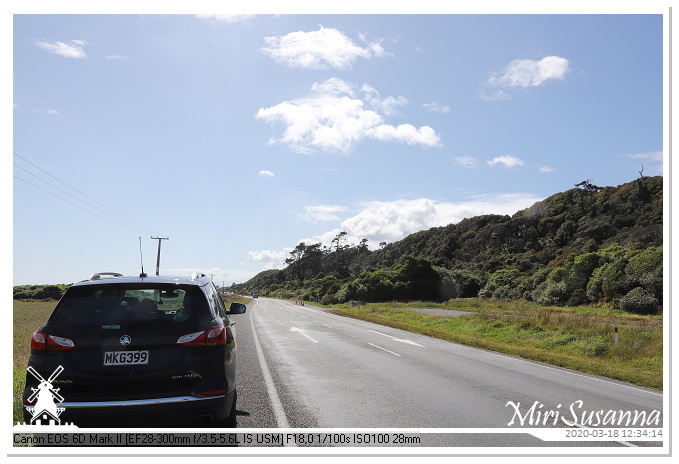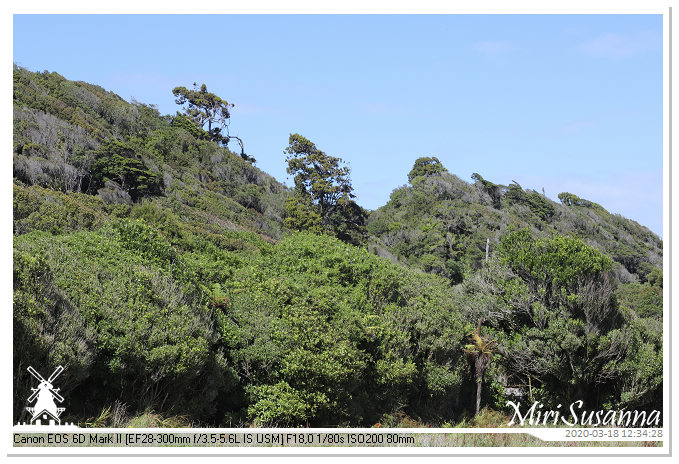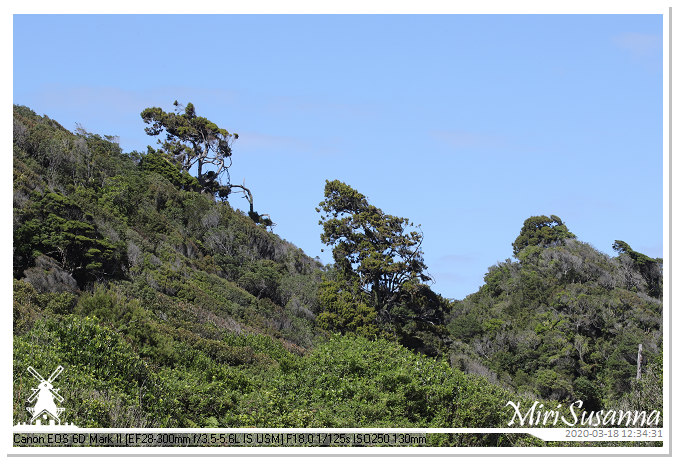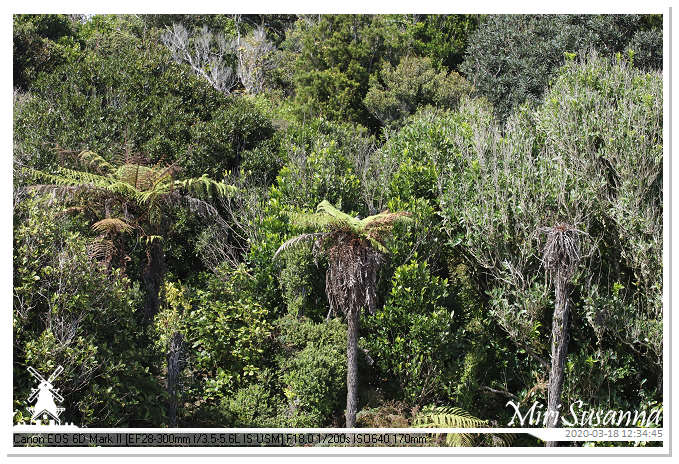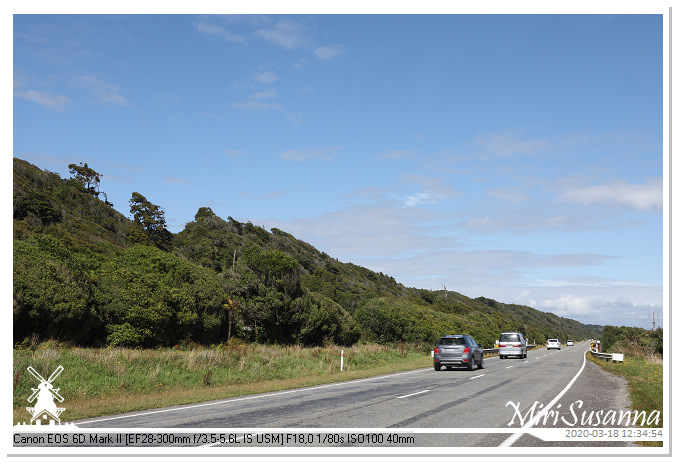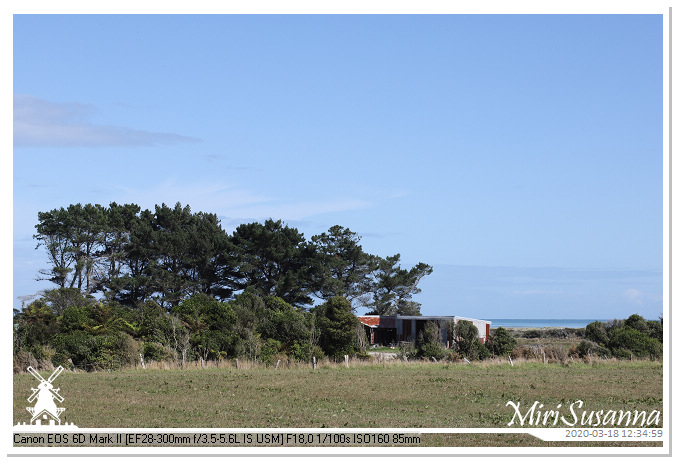 左邊是海邊。
[NL] Linkerkant is zee.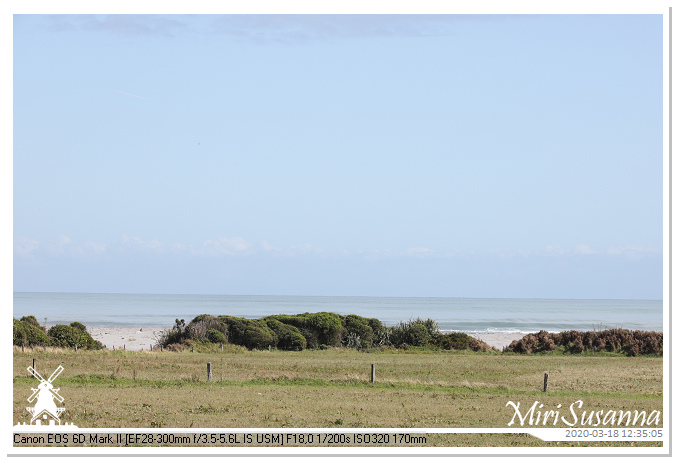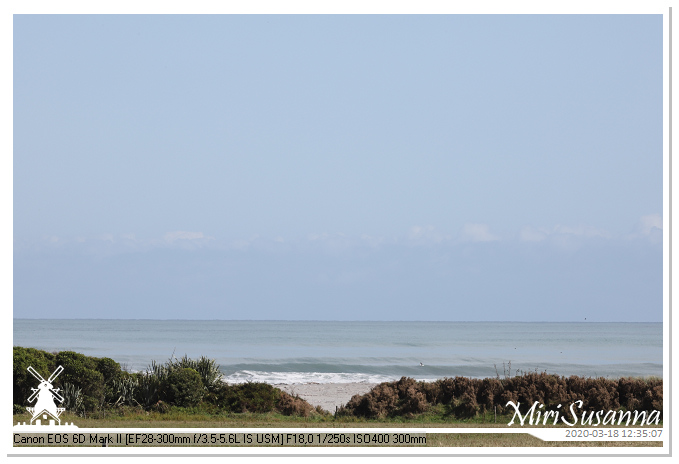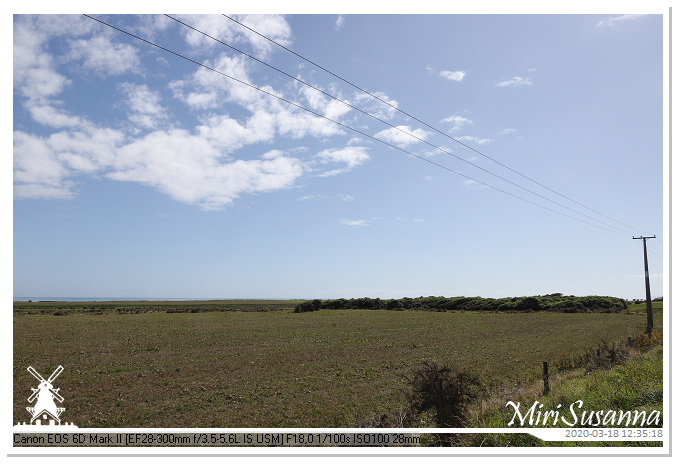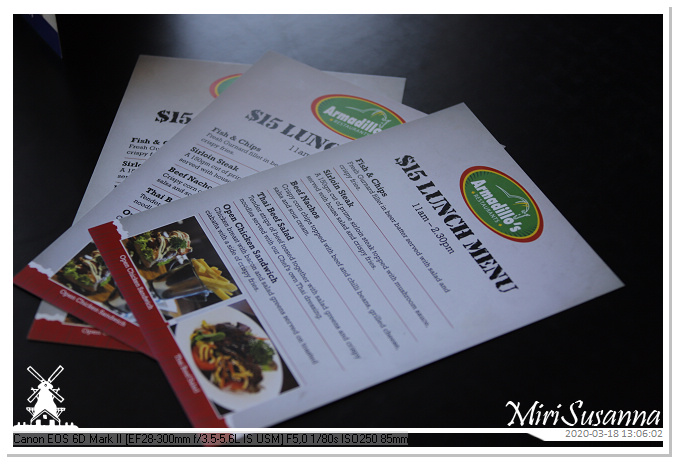 Stop 6 Lunch time at Australasian Bar & Restaurant.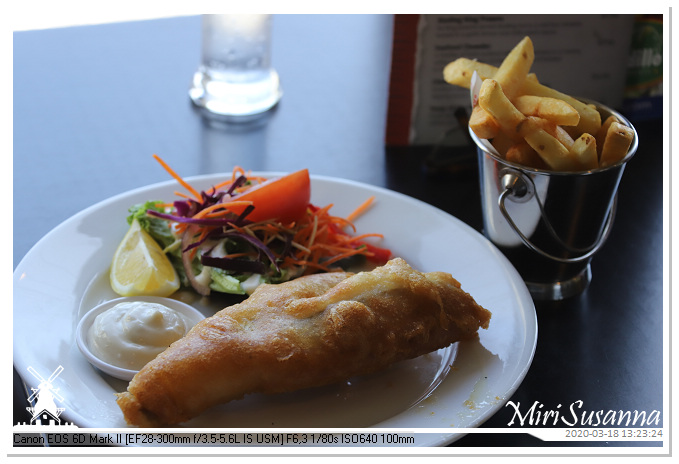 Diny's Fish and Chips.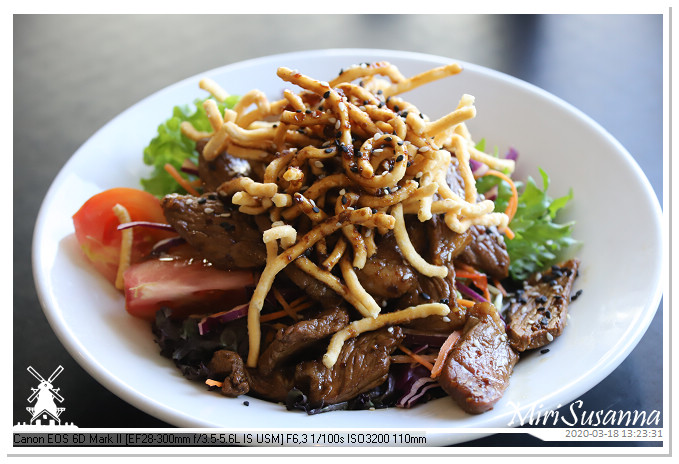 My Thai Beef Salad.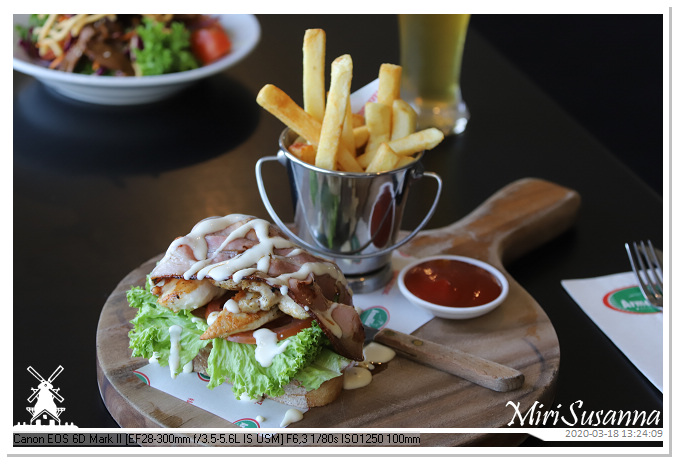 Wim's Open Chicken Sandwich.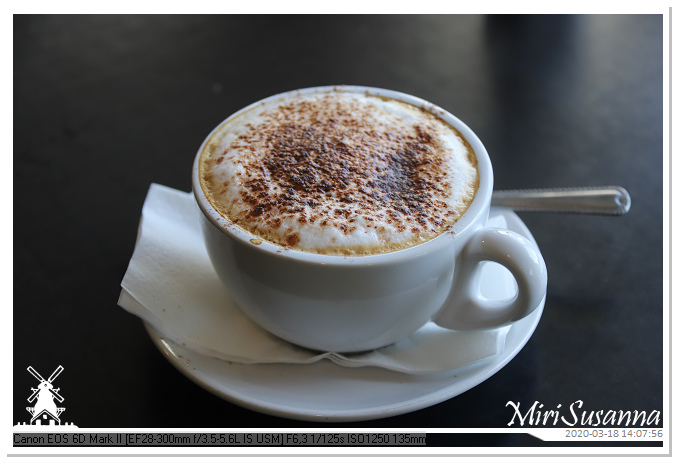 來杯卡布奇諾。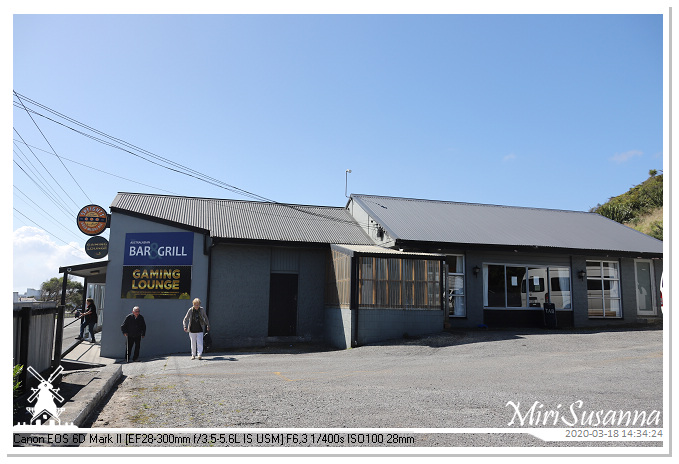 吃飽了就繼續上路。
[NL] Na het lunchen, gaan we verder rijden.
[EN] Continue our way.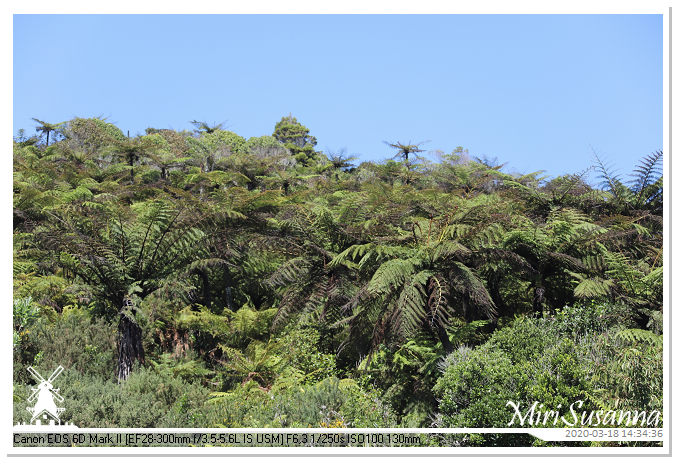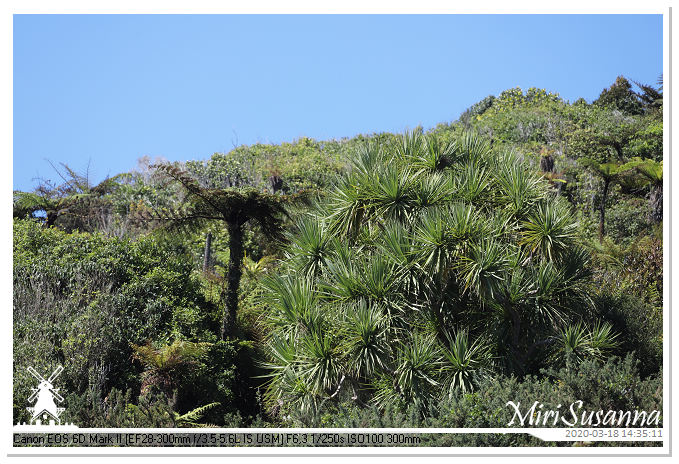 Stop 7 Coast Road, Rapahoe.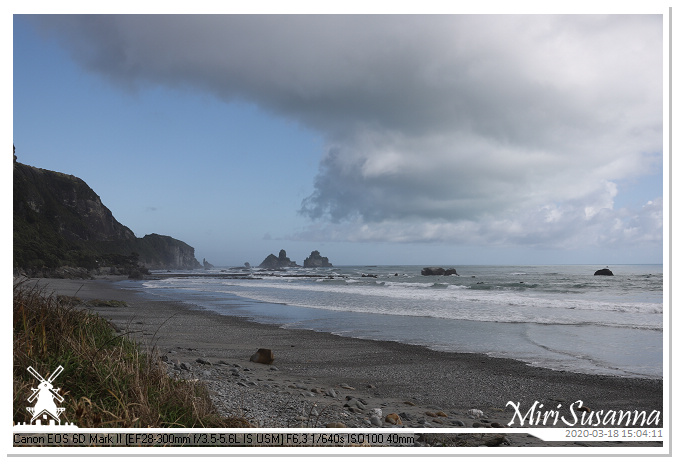 西海岸線有蠻多類似的海灣和礁岩島嶼景色。
[NL] Typische uitzicht van strand en reef eilandjes van West Coast.
[EN] Typical view of West Coast.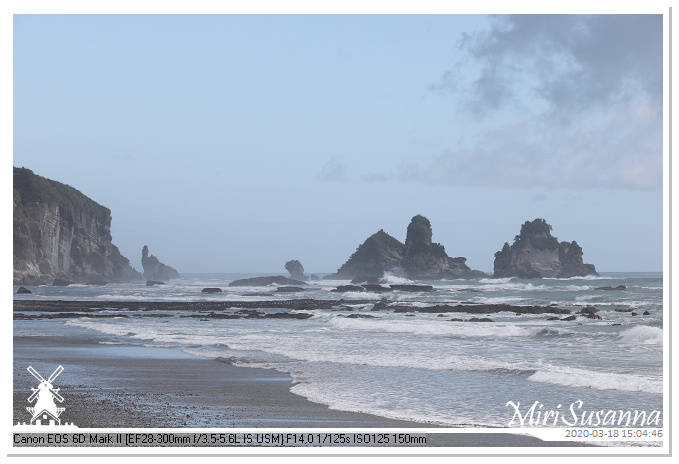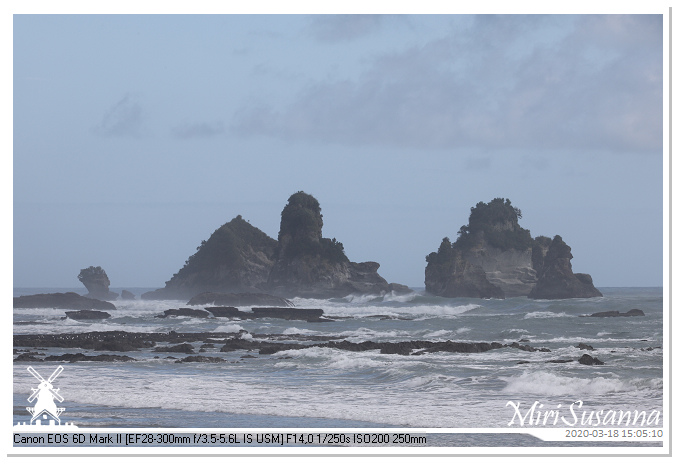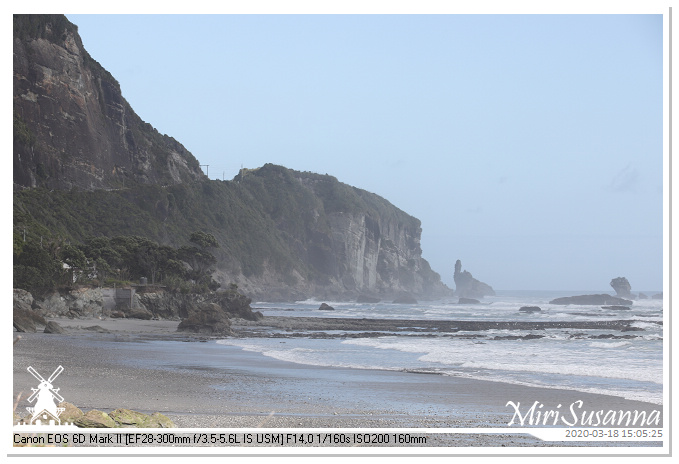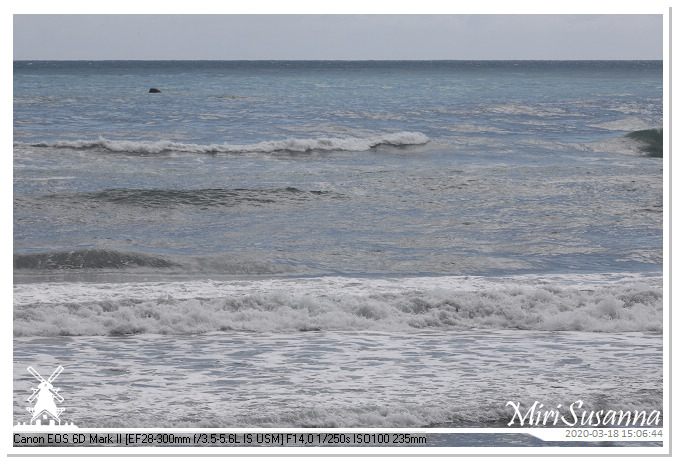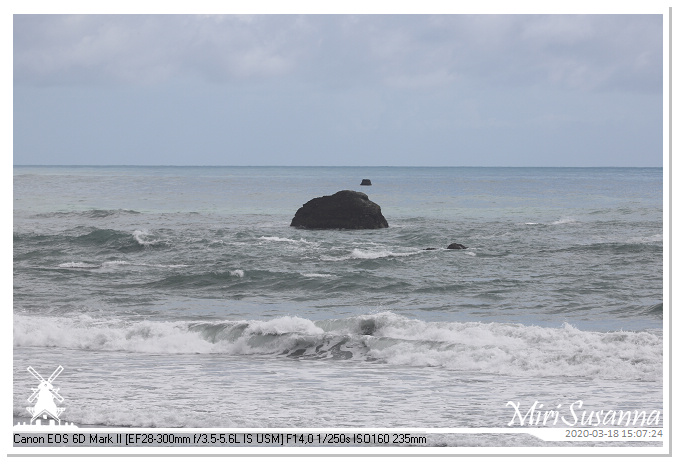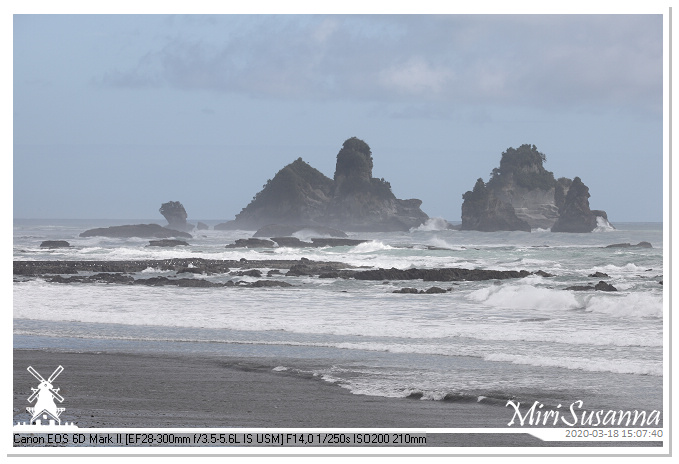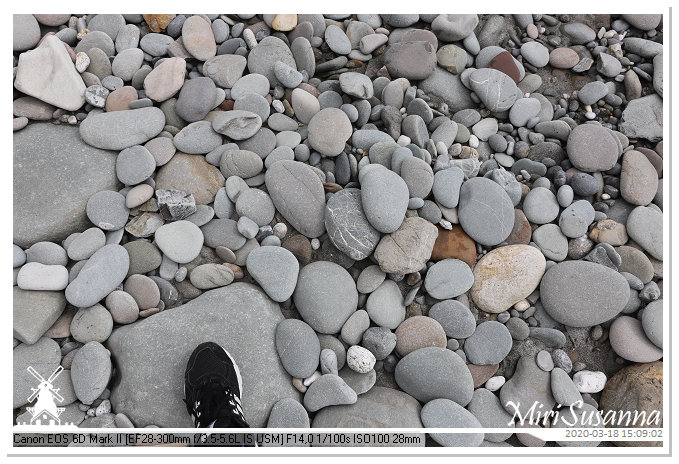 這沙灘的石頭顆顆都獨特又漂亮!
[NL] Alle steentjes zijn zo uniek en mooi.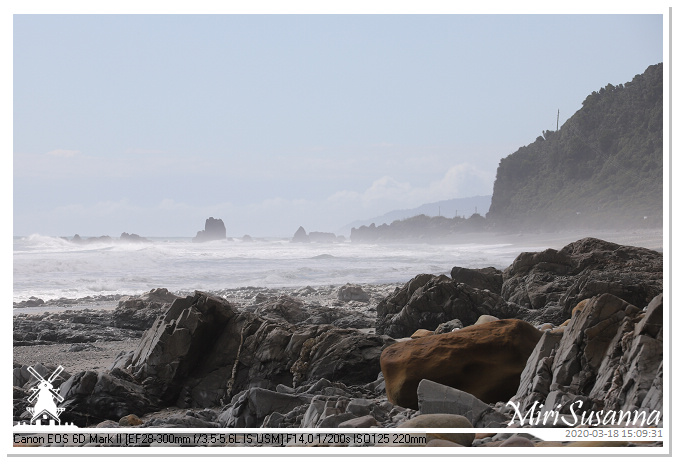 風浪很大。
[EN] Strong wind and waves.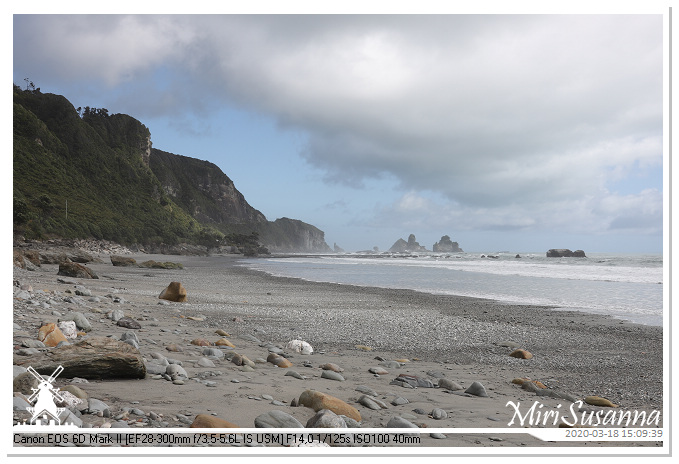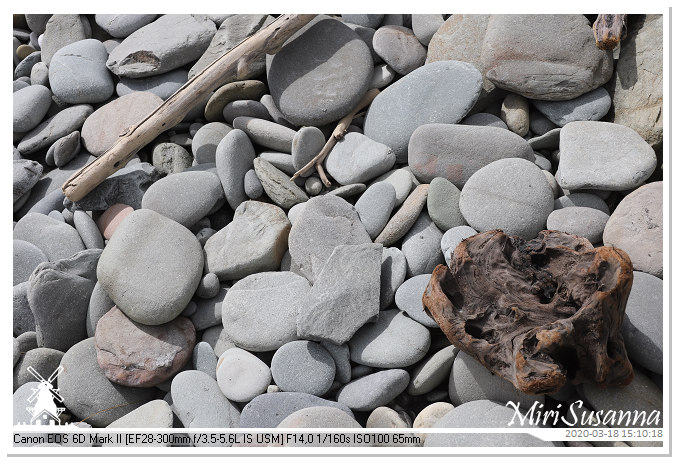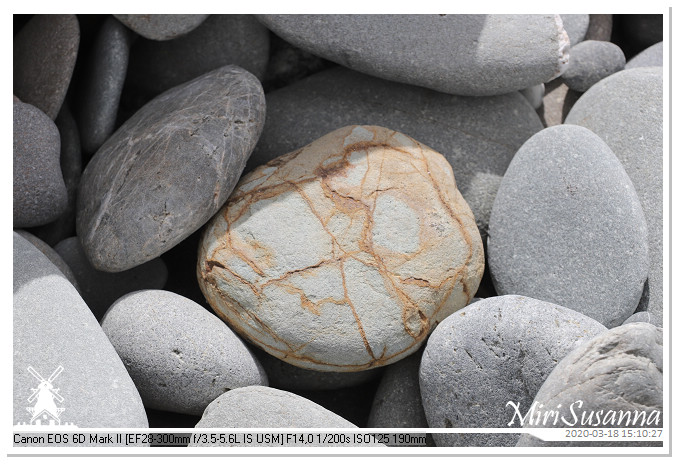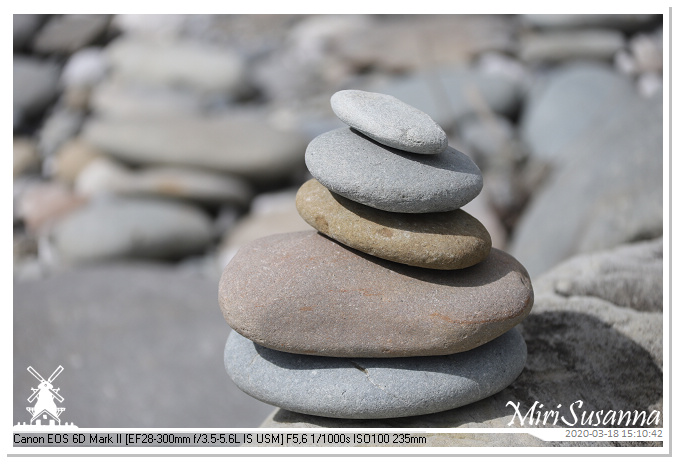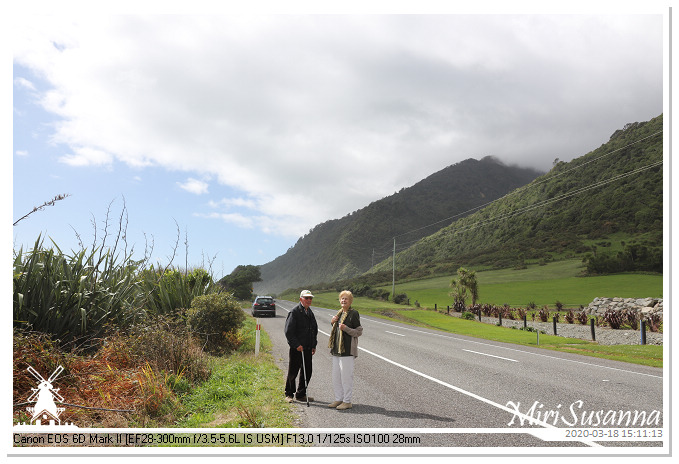 兩位放風一下。
[NL] Even uitwaaien en stukje lopen.
[EN] Take a break.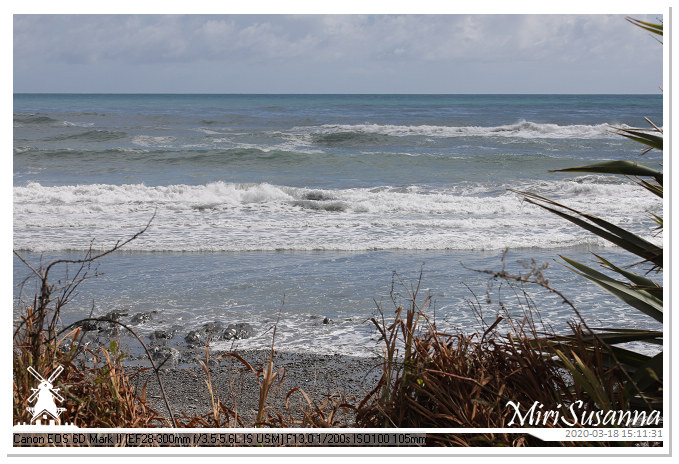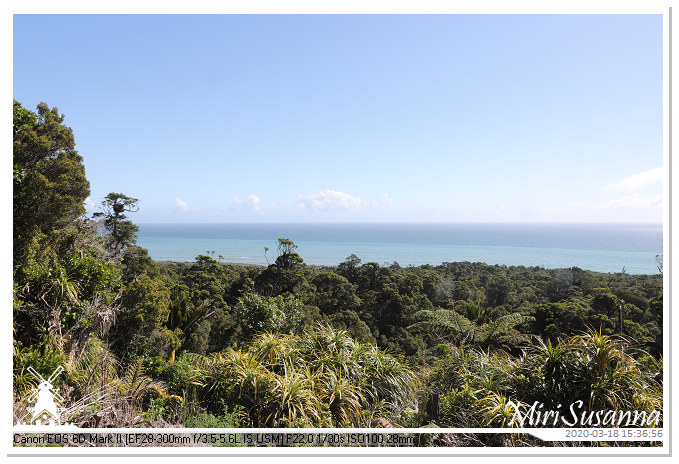 Stop 8 Coghlans Lookout, Punakaki.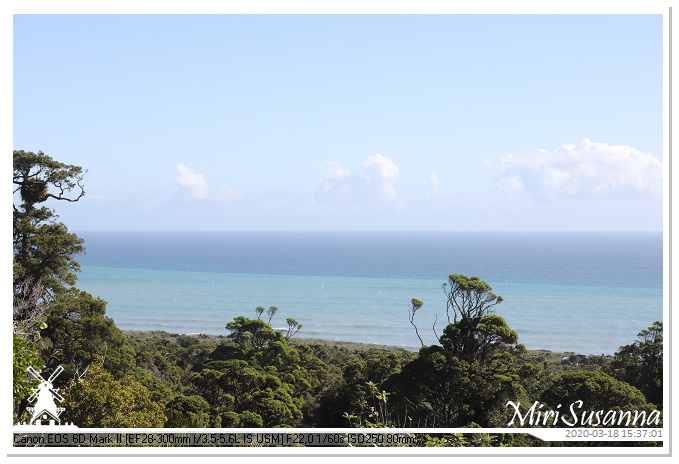 俯視不同藍色的海域。
[NL] Zee in verschillende blauw in zicht.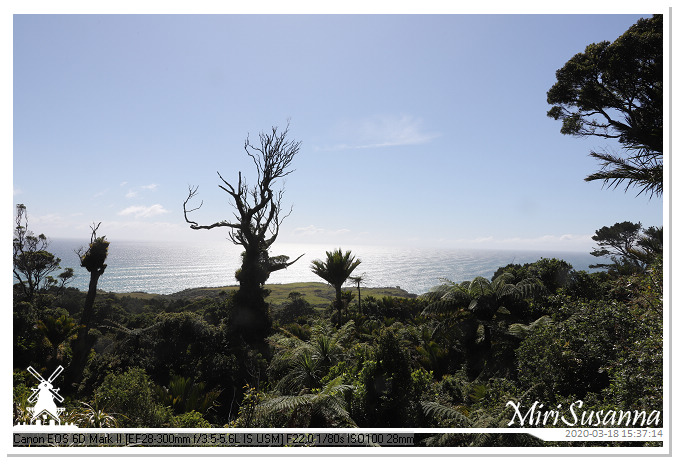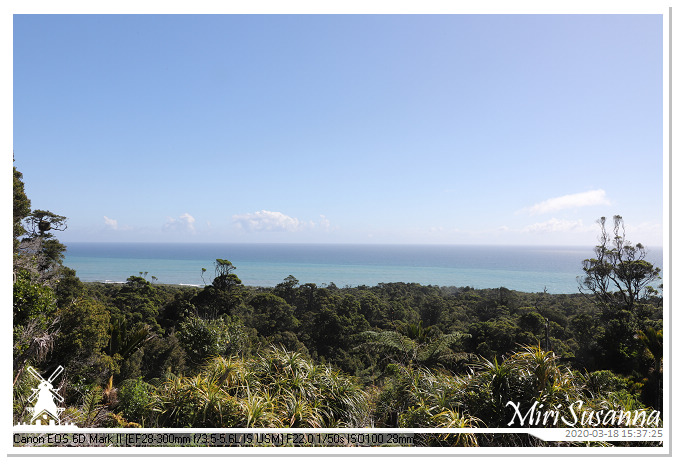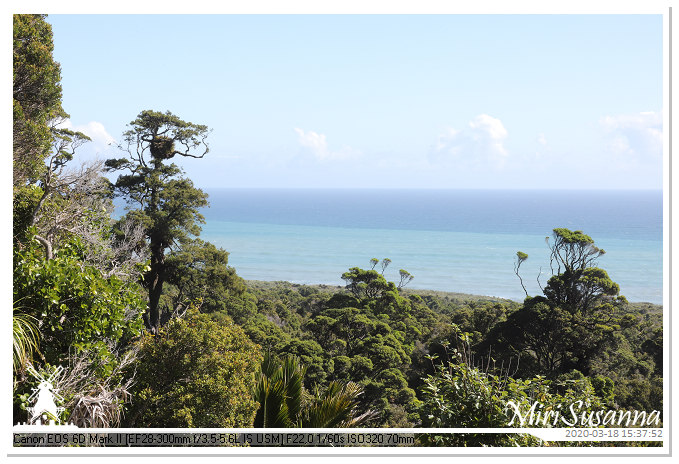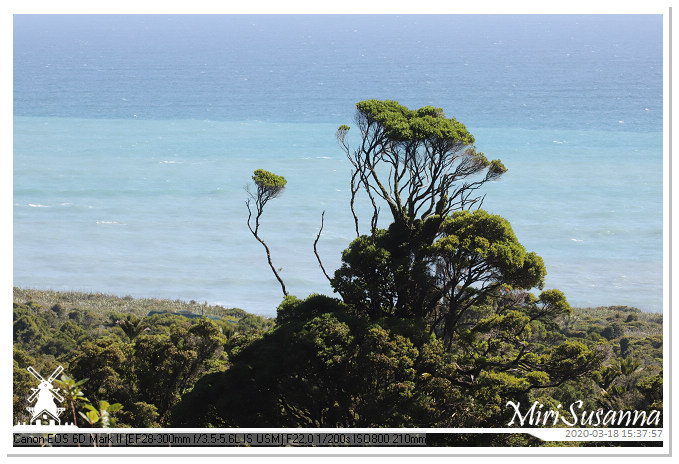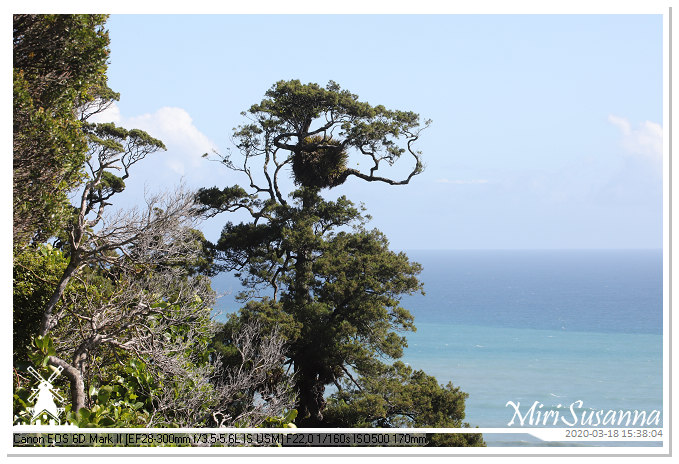 紐西蘭之旅彙整:
All about New Zealand Tour 2020: