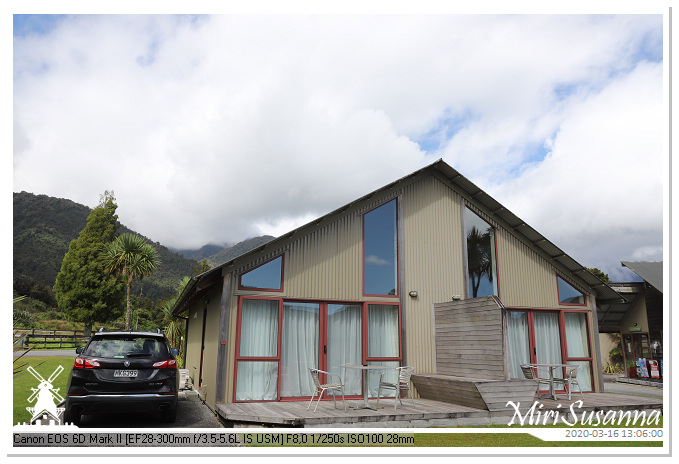 這是我們在弗朗茲約瑟夫冰河的住宿點:Glenfern Villas的半獨立渡假屋(官網)。這小小的渡假村在6號公路旁,周圍的風景秀麗,可遠觀冰河景色,旁邊有小牧場,環境清靜。可惜的是只有一間房間,我得當三天的廳長了。在這渡假村有趣的是,接待處工作的是一位從比利時來這裡工作一年的男生,從知道大家都能說荷語就直接溜荷語了。
[NL] Dit is onze vakantiehuisje bij Franz Josef Glacier. Het ligt in Glenfern Villas (official website) langs SH6, een buitengebied met prachtige uitzicht. Helaas hadden we alleen een slaapkamer en ik moest dan drie nachten de woonkamer bewaken. Wat leuks was dat ik hier een Belgische jongen tegenkwam bij de receptie en we mogen direct met Nederlands verder zaken afhandelen.
[EN] This's our accommodation by Glenfern Villas at Franz Josef Glacier. It's located outside of the town area and surrounded by wonderful views. Unfortunately, we had only one bedroom and I've to sleep on sofa bed for 3 nights.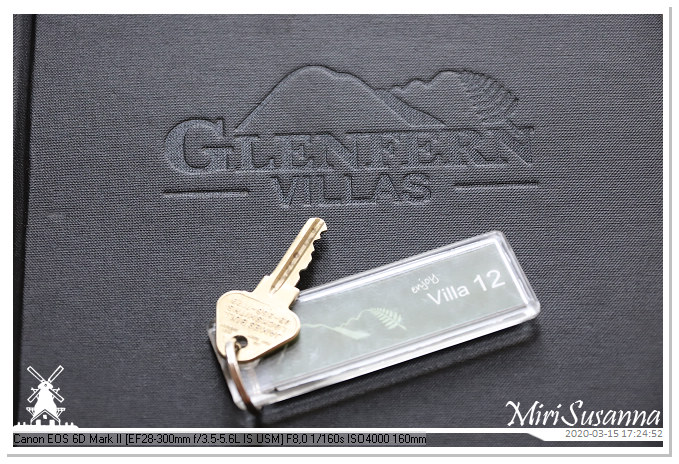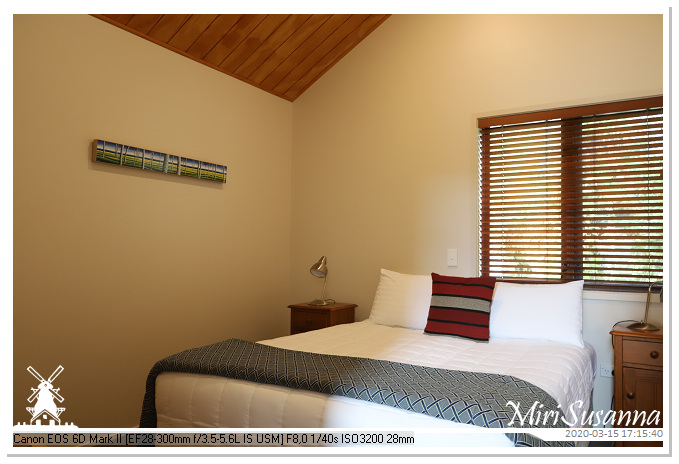 兩老的臥室。
[NL] Slaapkamer van opa en oma.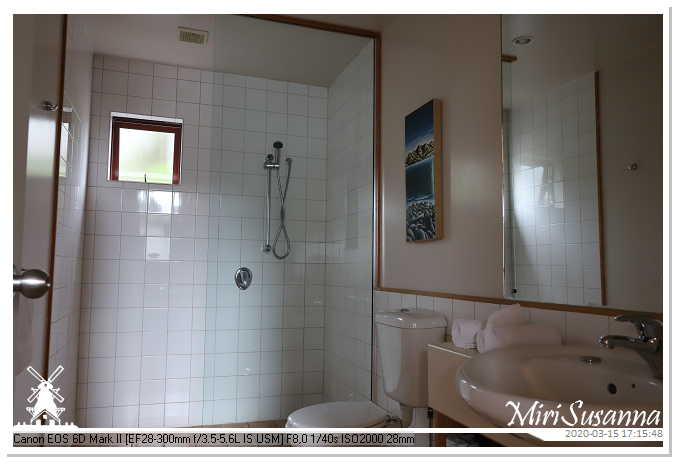 衛浴室。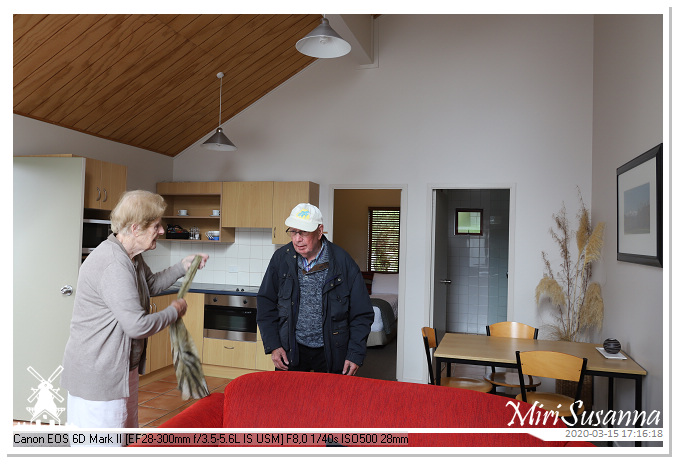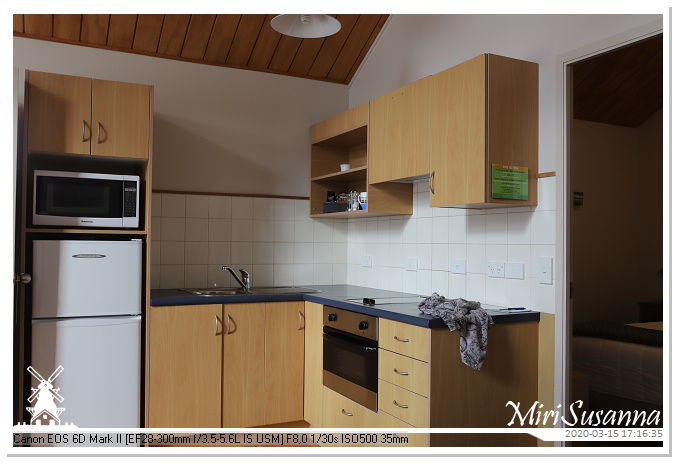 小廚房。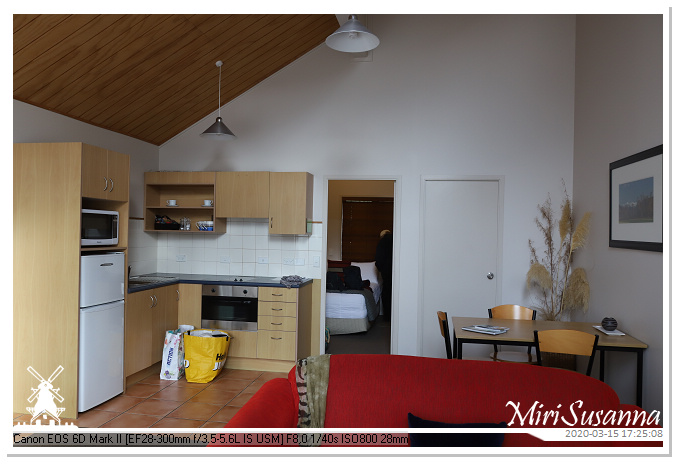 面積蠻小,廚房後是臥室,旁邊是衛浴室。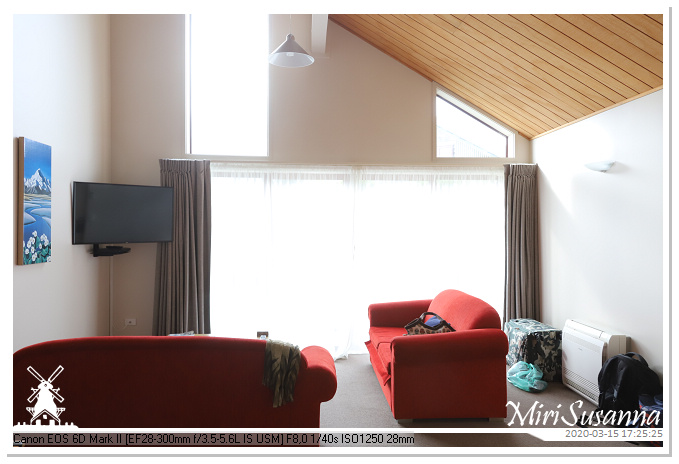 來看看廳長睡哪?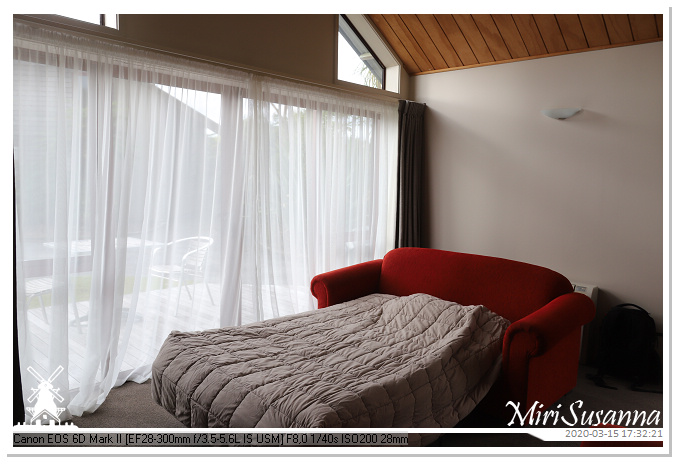 這三晚就睡這沙發床。
[NL] Mijn bedje voor de komende drie avonden.
[EN] My sofabed for the coming 3 nights.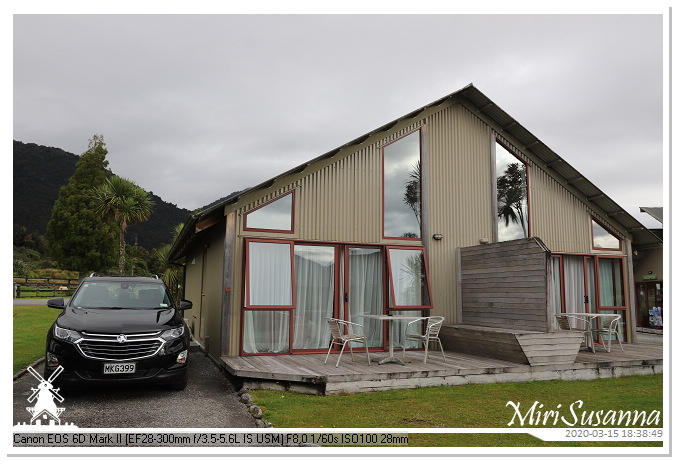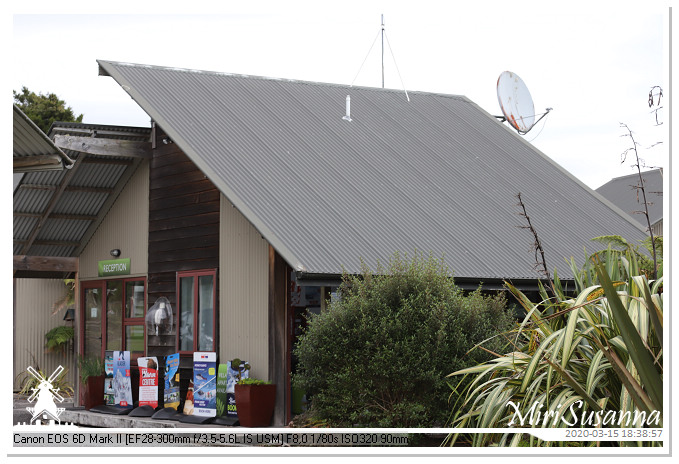 接待處。
Reception.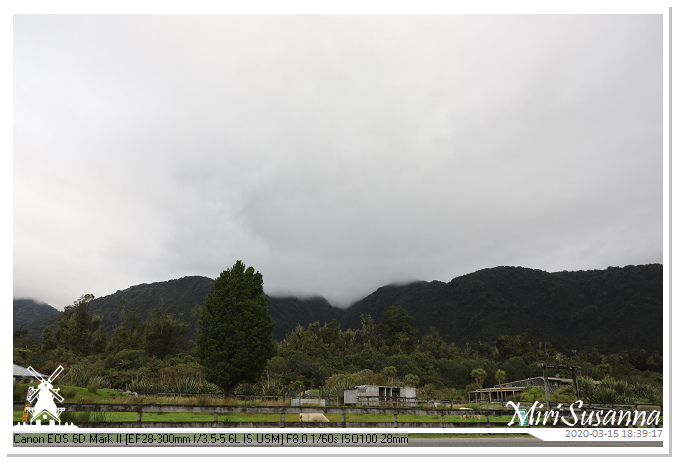 小屋旁的景色,旁邊就是小牧場。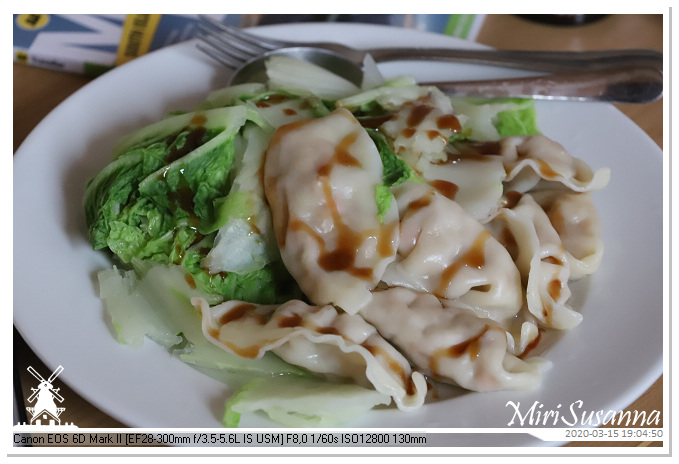 第一晚的晚餐,兩老吃麵包,我的水餃。
[NL] Diner van 1e avond, opa en oma eten broodje, en ik mijn dumplings.


早餐還是亞式的好。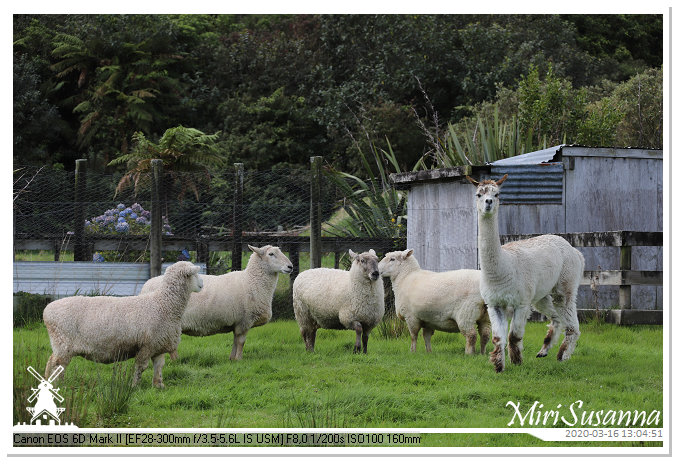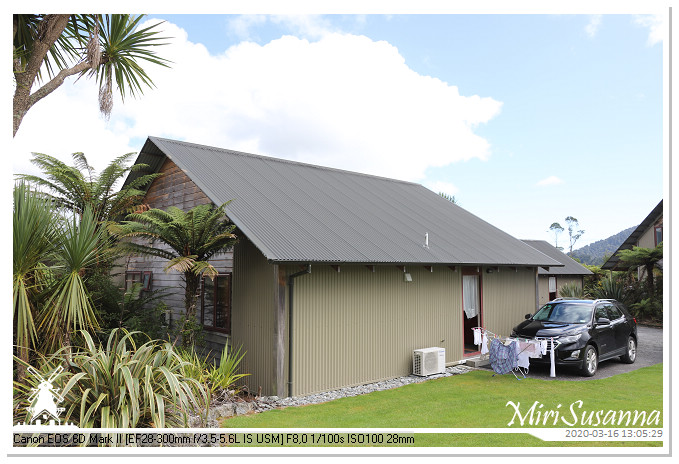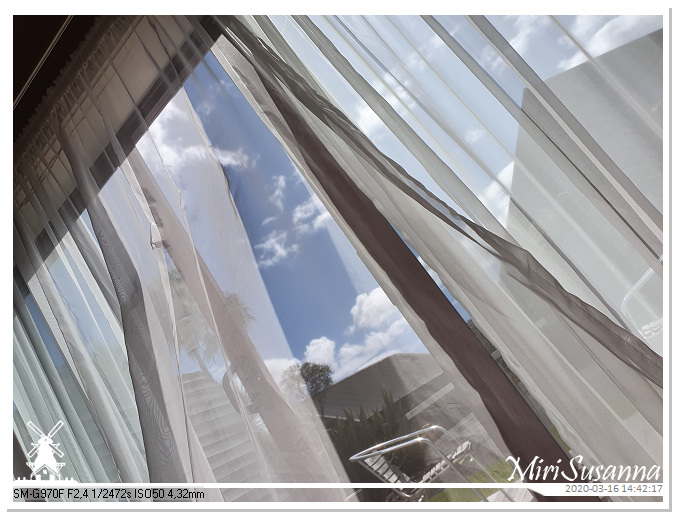 第二天中午去鎮上採購,下午先賴在床上看天。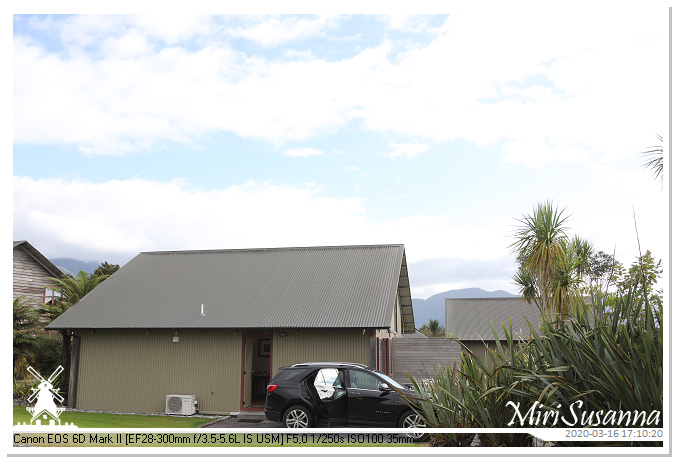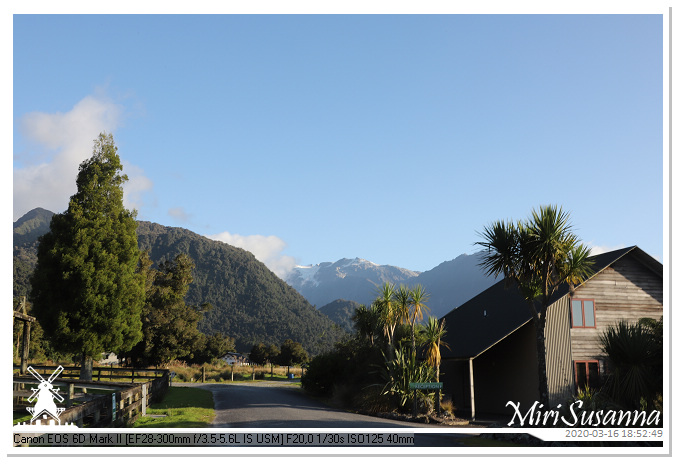 從渡假村看冰河景色。
[NL] Franz Josep Glacier vanuit vakantiepark.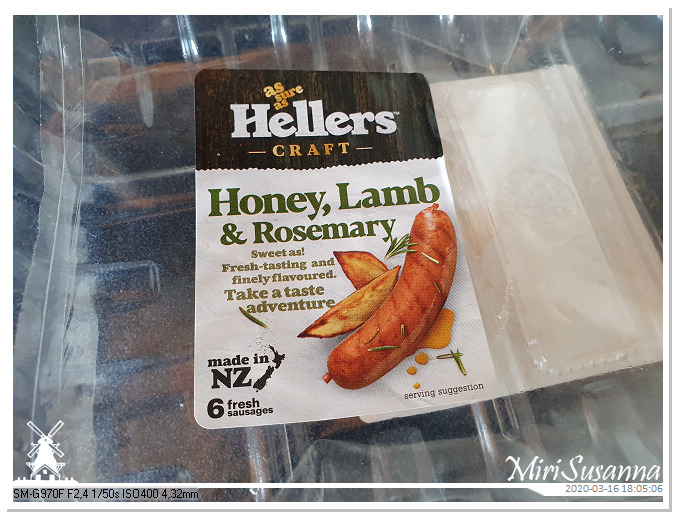 這羊肉香腸好吃。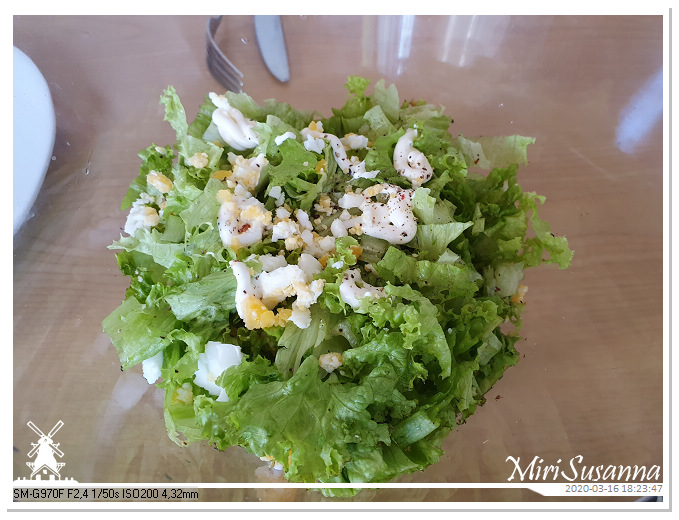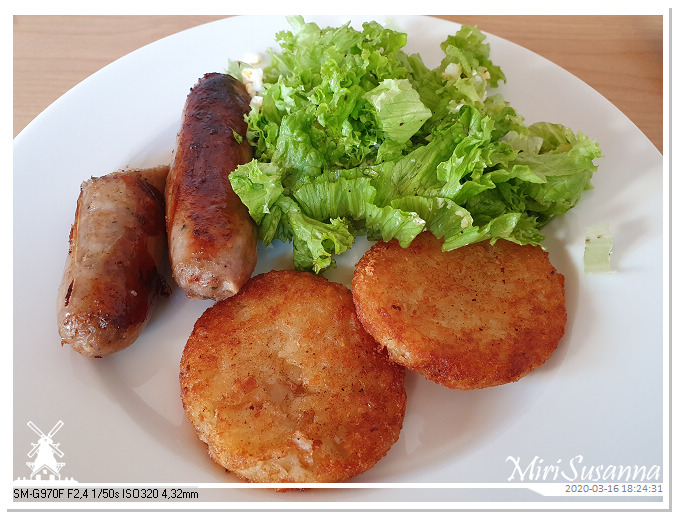 第二晚的晚餐:羊肉香腸、沙拉和馬鈴薯餅。
[NL] Diner van 2e avond: lamb worstjes, salade en aardappeltraatjes.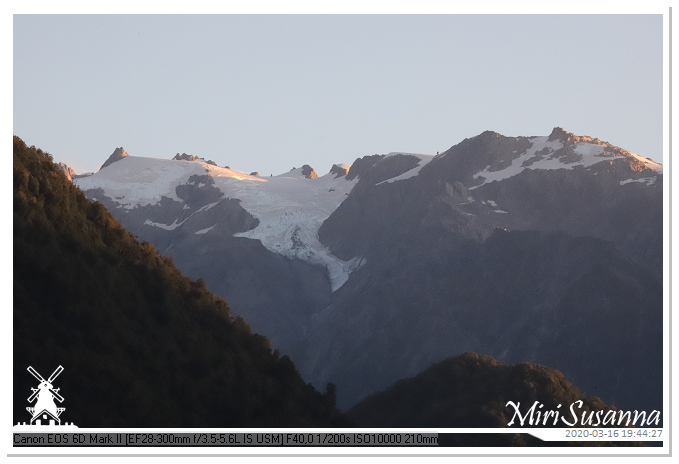 紐西蘭之旅彙整:
All about New Zealand Tour 2020: