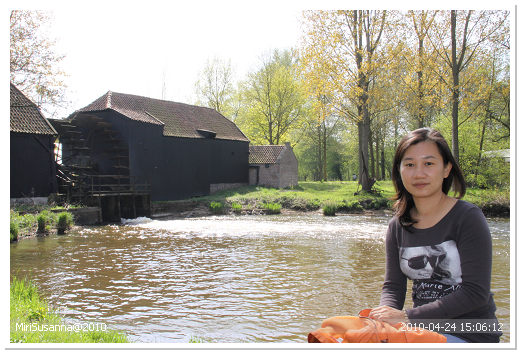 畫家梵谷曾在小鎮Nuenen住過,他筆下的水車仍然存在。週六下午,我們就到這臨近的水車走走。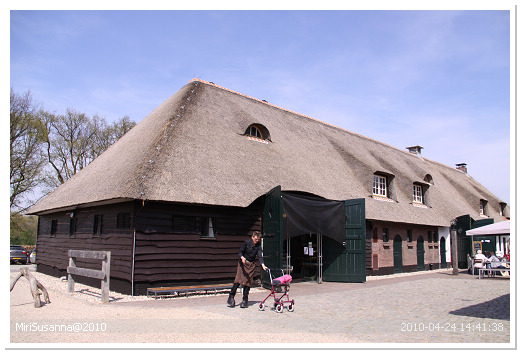 未到水車前,我們先到一改建的農舍參觀,因為大妹對它的屋頂很感興趣。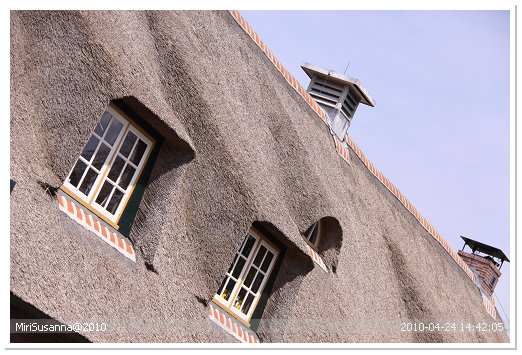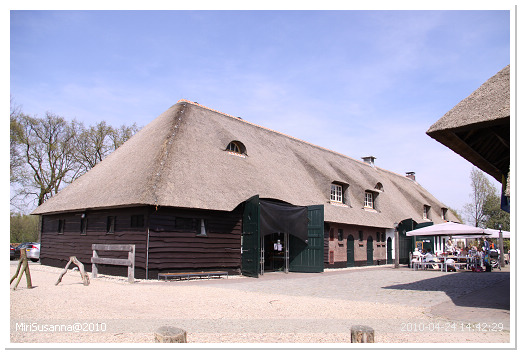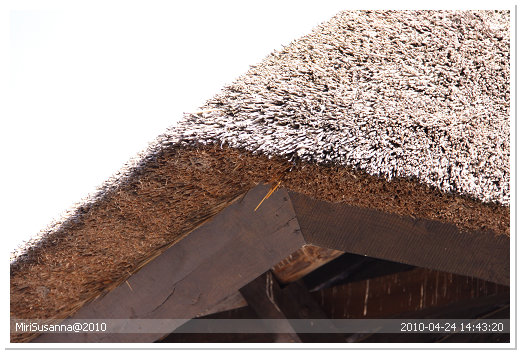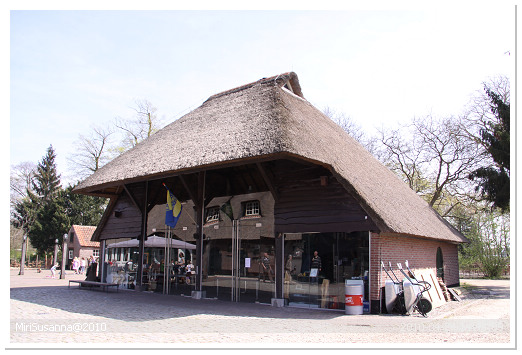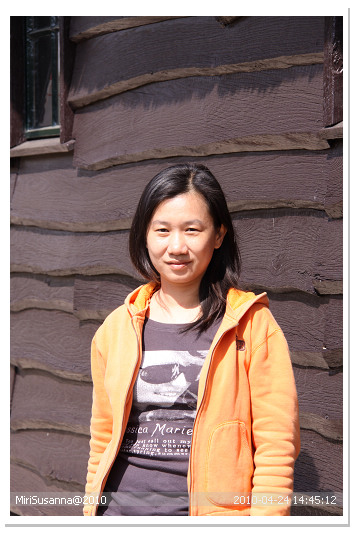 我家的本田。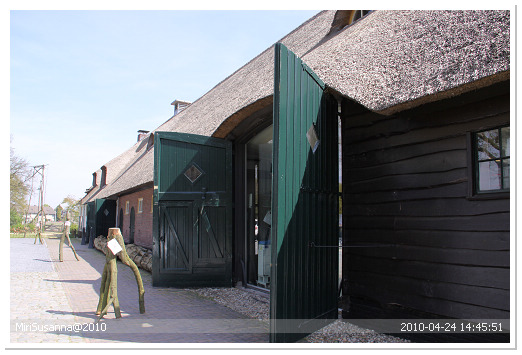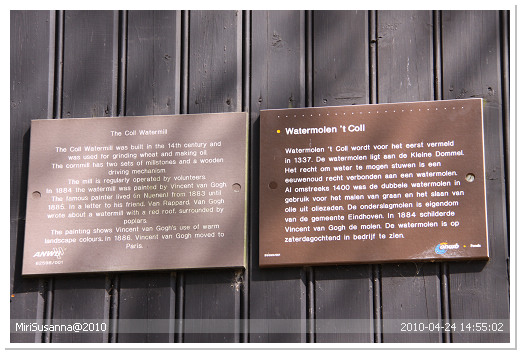 The Coll Watermill
The coll Watermill was built in the 14th century and was used for grinding wheat and making oil. The cornmill has two sets of millstones and a wooden driving mechanism. The mill is regularly operated by volunteers.
In 1884 the watermill was painted by Vincent van Gogh. The famous painter lived (in Nuenen) from 1883 until 1885. In a letter to his friend, Van Rappard, Van Gogh wrote about a watermill with a red roof, surrounded by poplars.
The painting shows Vincent van Gogh's use of warm landscape colours. In 1886, Vincent van Gogh moved to Paris.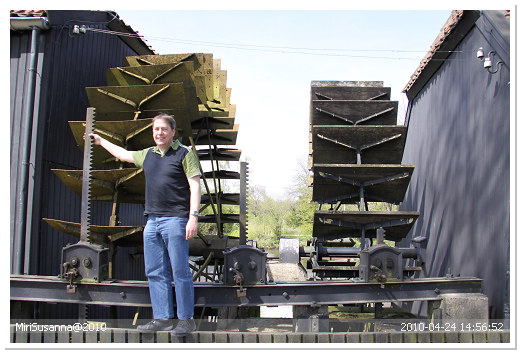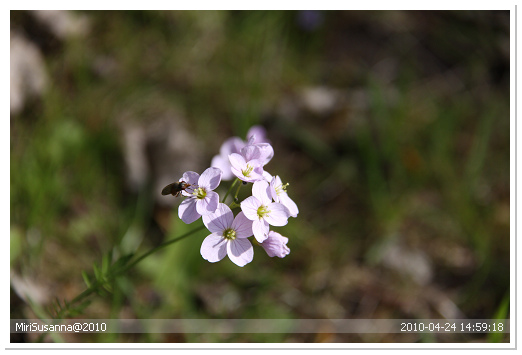 路邊的小花。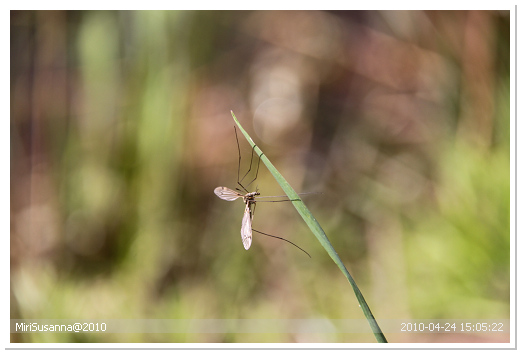 長腳的蚊子。


水車後方。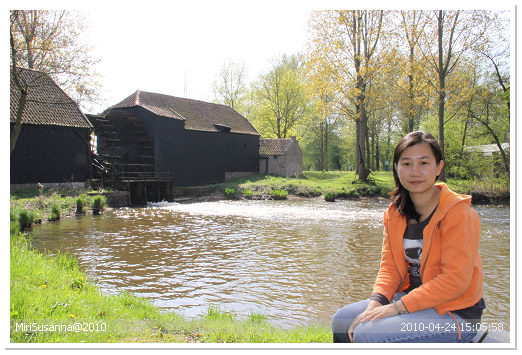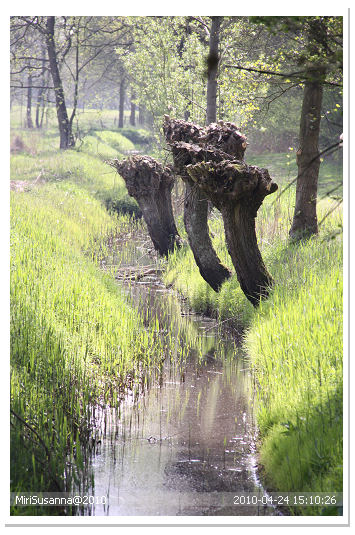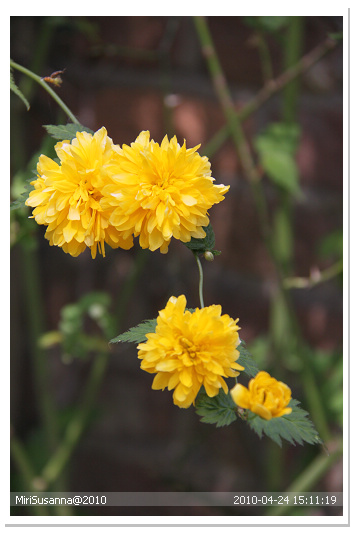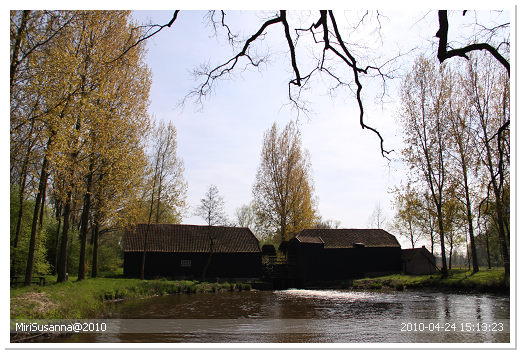 遠觀水車。
20100425 2331