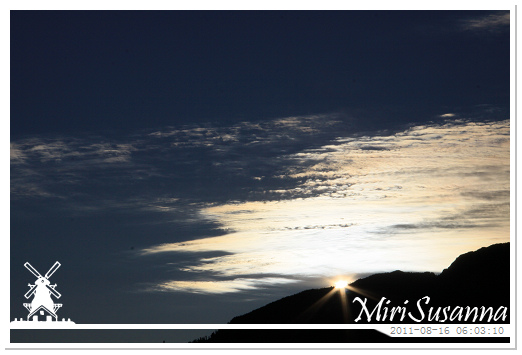 到阿里山當然是要去觀日出。幸運的我們,兩天都遇到好天氣,兩個早晨都有看到日出,除了沒坐到小火車,此次阿里山之旅真是值得。
Enjoying the sunrise is a must during visiting Mount Alishan. Fortunely, we got two early mornings with nice weather and could watch the sunrise at two different locations.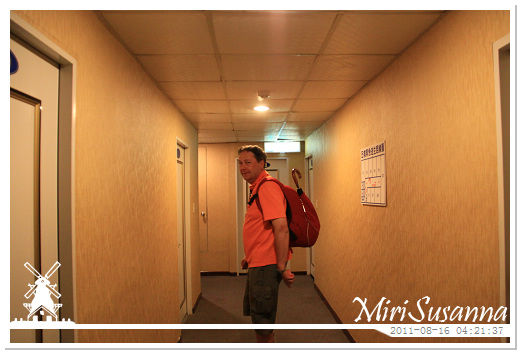 四點半出發。
Preparing to depart at 4:30am.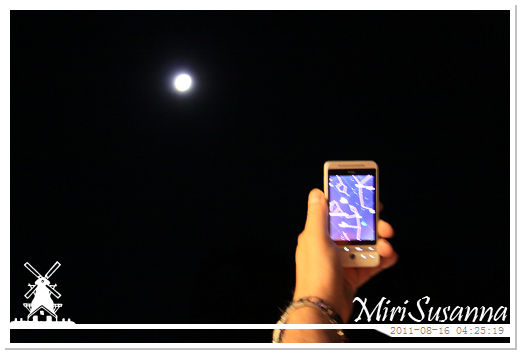 Google Skymap.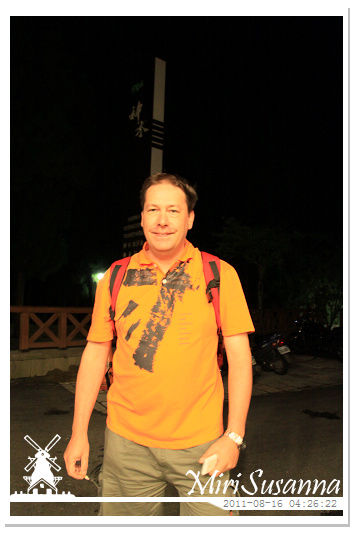 Sleepy Bart.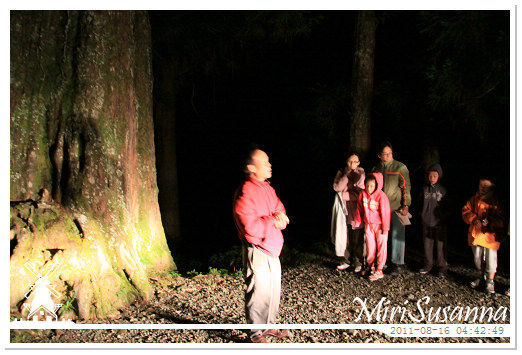 神木賓館的老闆簡先生(如果沒記錯的話)給我們講解阿里山的歷史和如何變得遠近馳名。他身後就是讓阿里山成名的神木。
The owner of our hotel Mr. Chen was explaining the history of Alishan and how Alishan become so famous. Behind him is the old giant red cypress at Mount Alishan.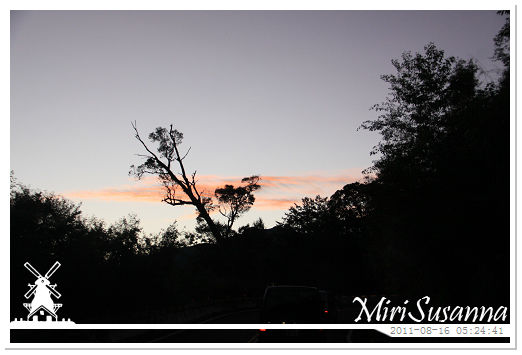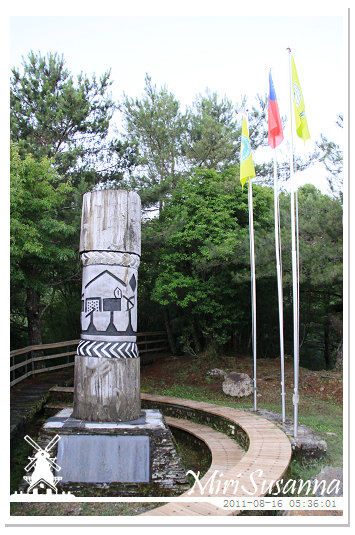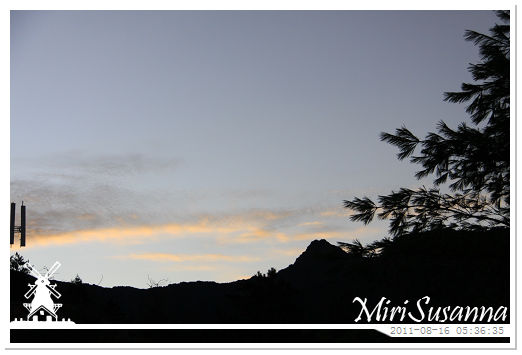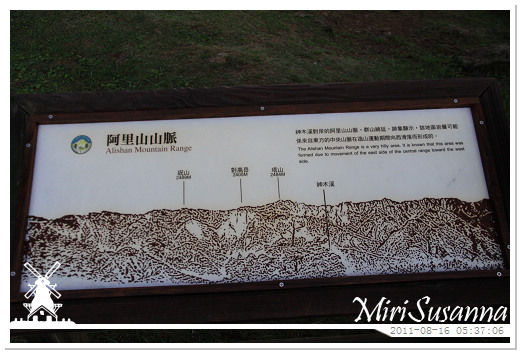 Alishan Mountain Range.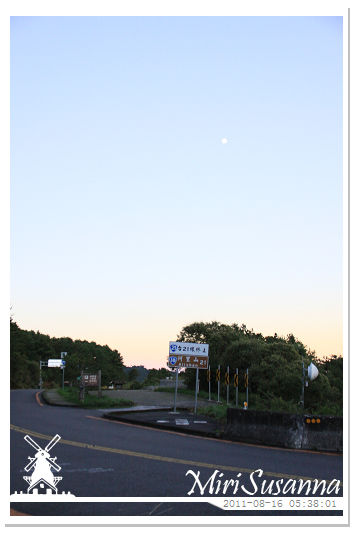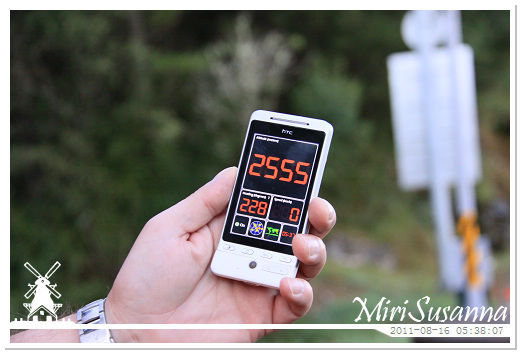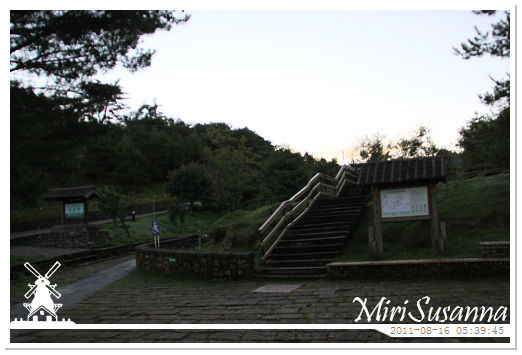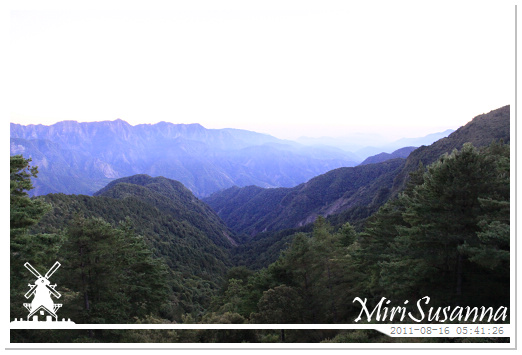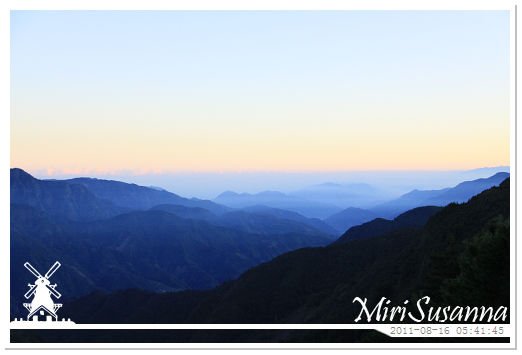 Before sunrise.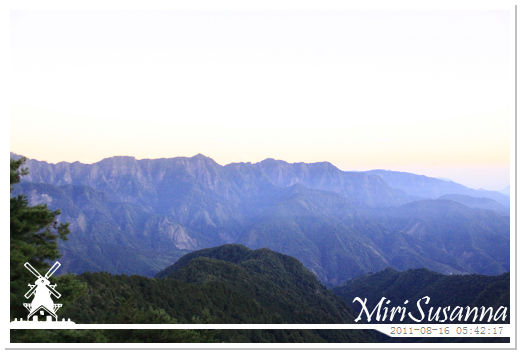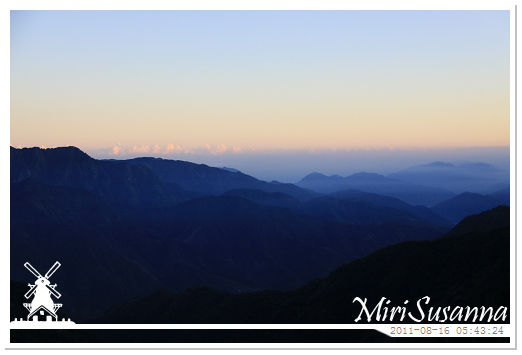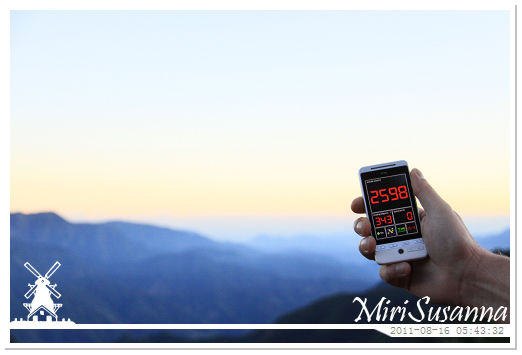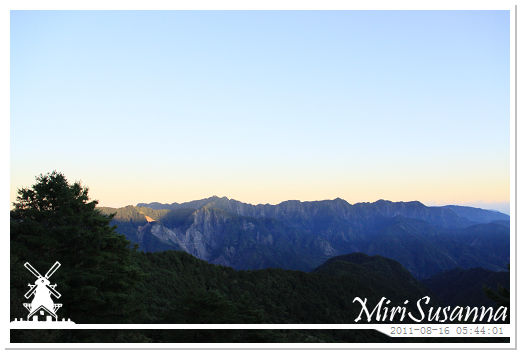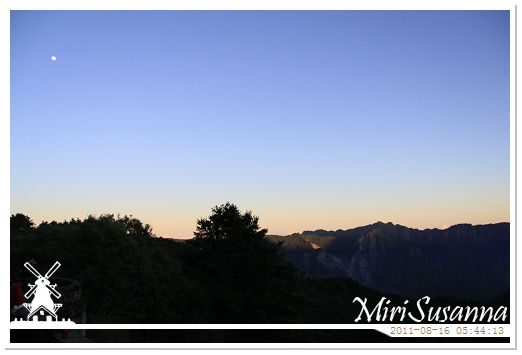 There is the moon.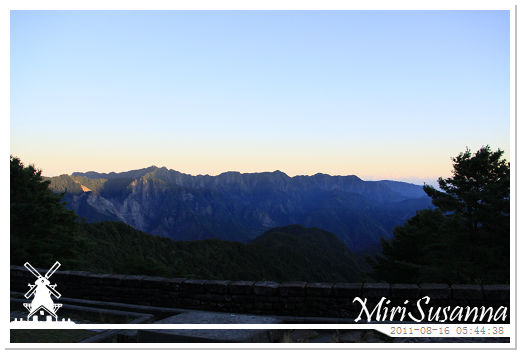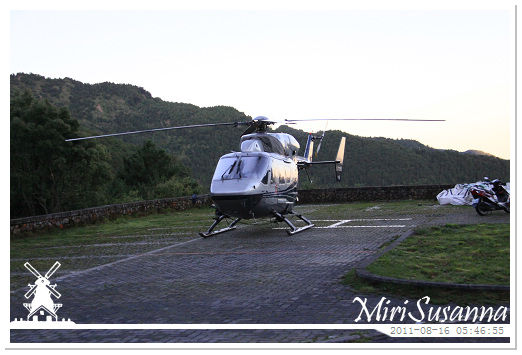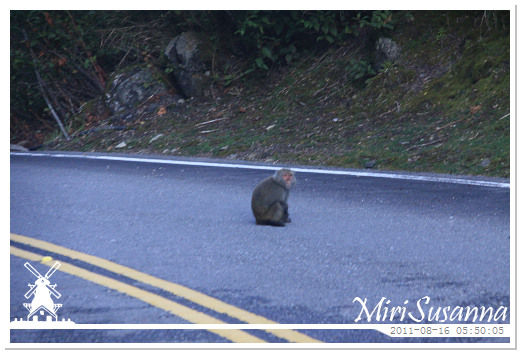 獼猴。
Monkey.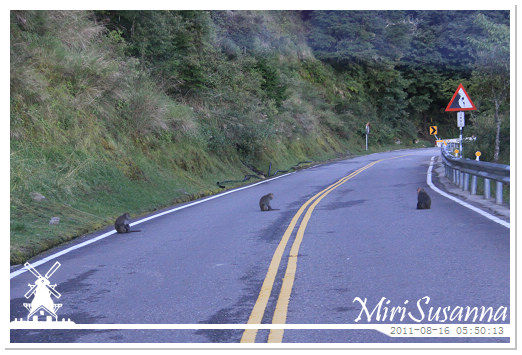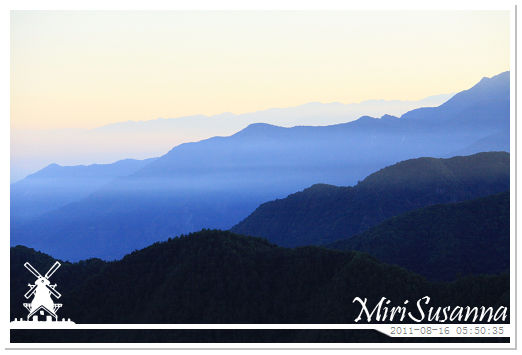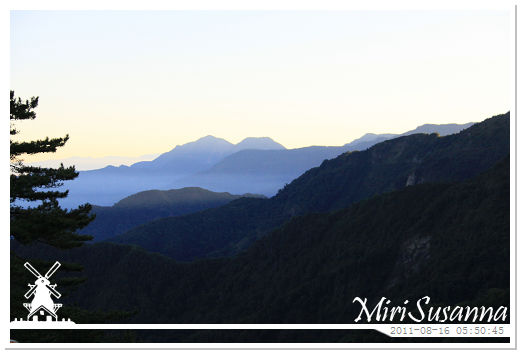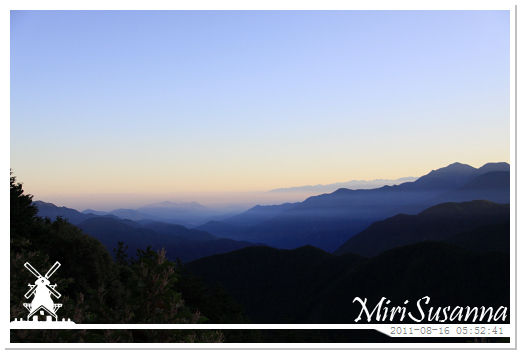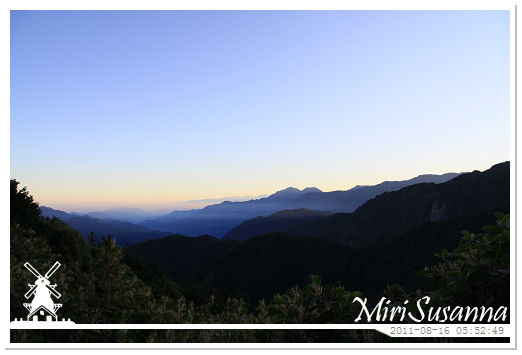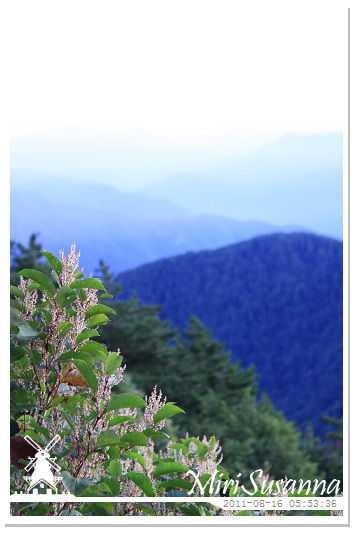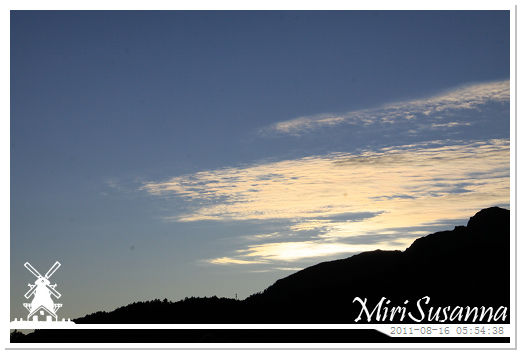 Almost the time for sunrise.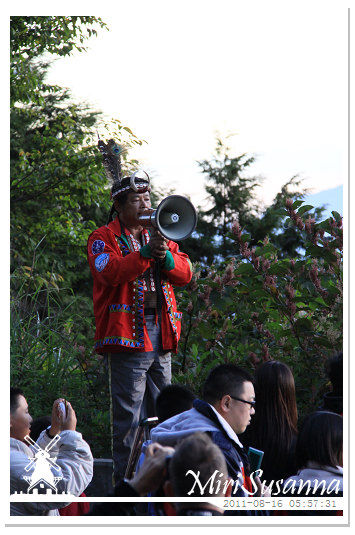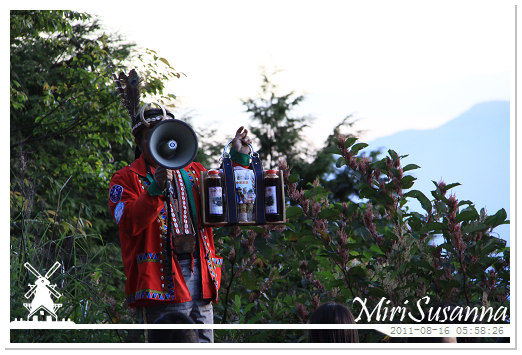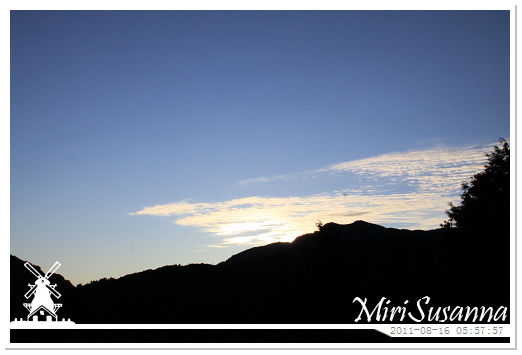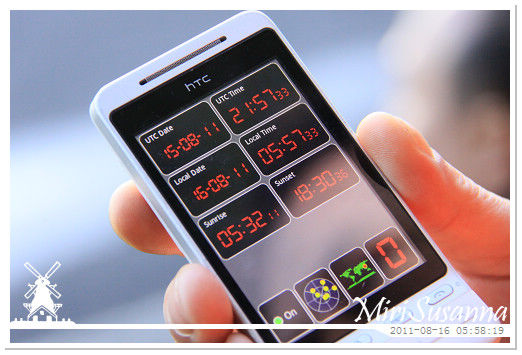 In mountain area, sunrise will be later.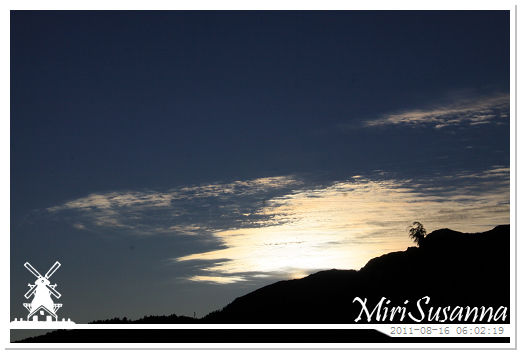 Here he is.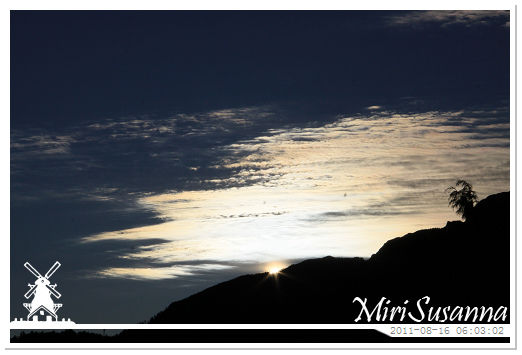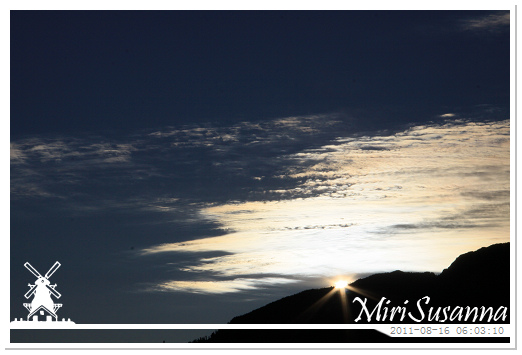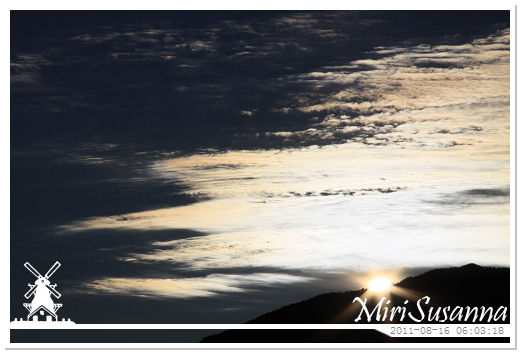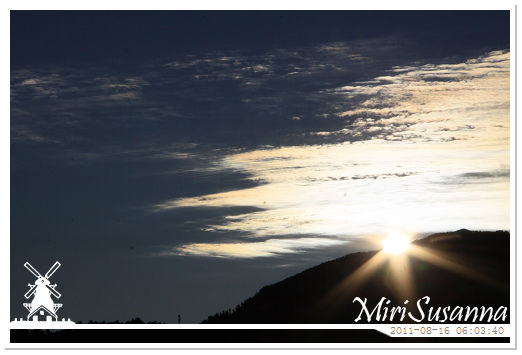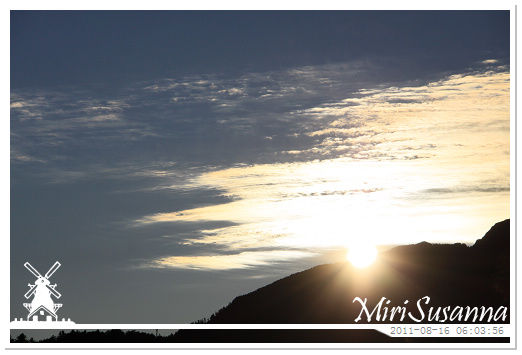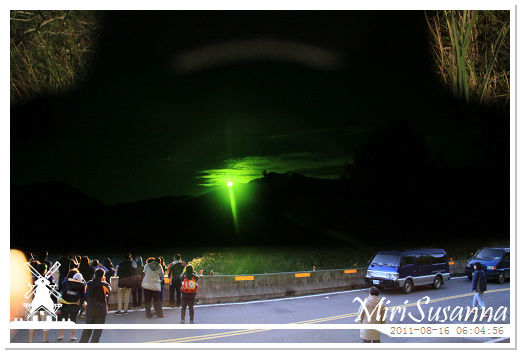 這張照片超級詭異說。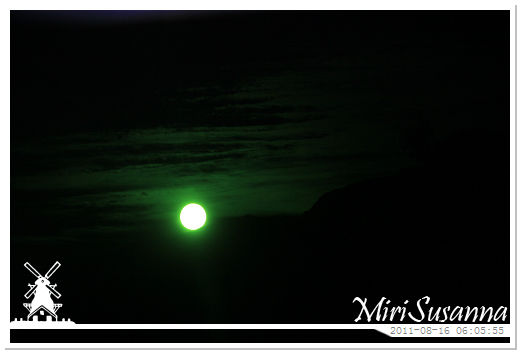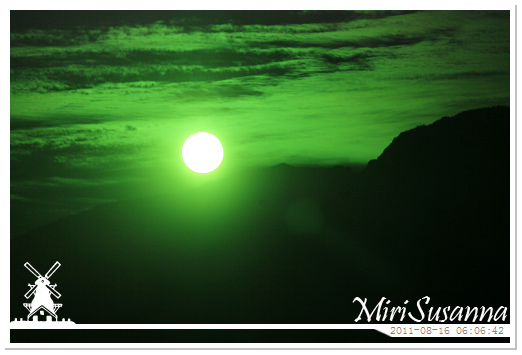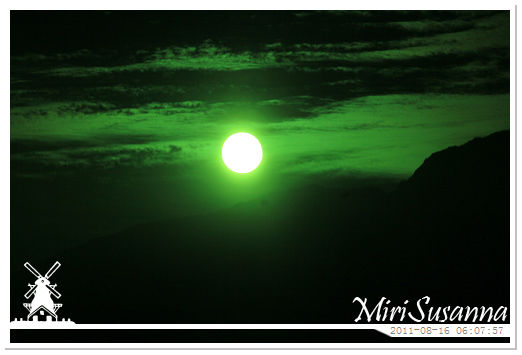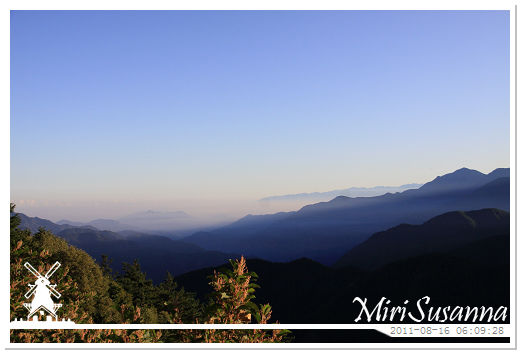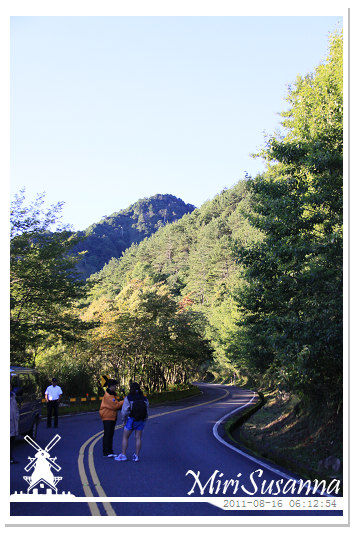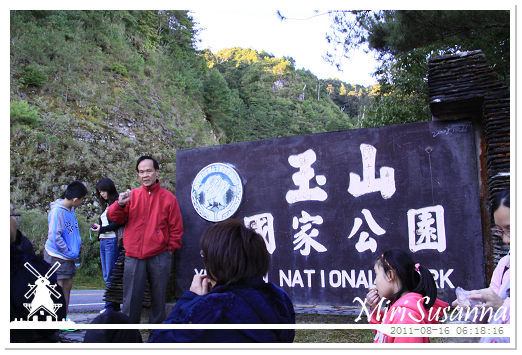 A short introduction about YuShan National Park. (see wikipedia)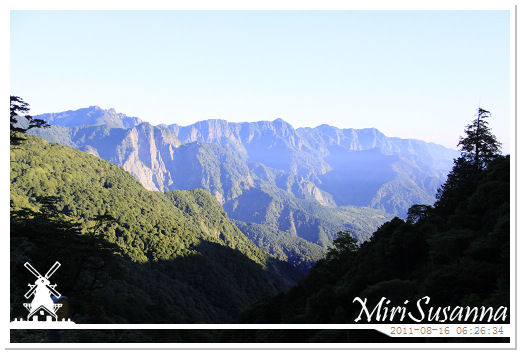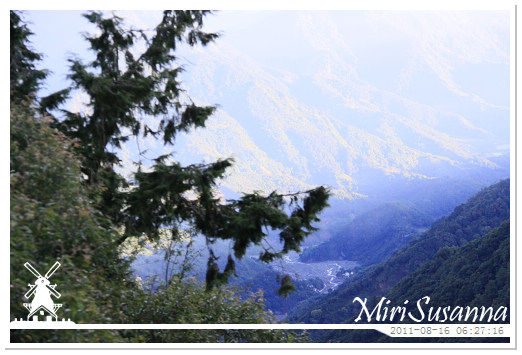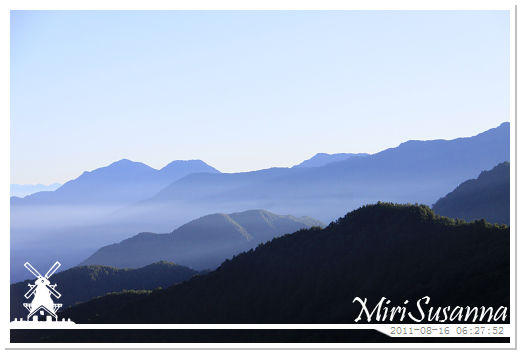 鹿林神木,樹齡約2.800年,高43m,樹胸圍20m,位於海拔約2.350m,是台灣官方排名第二大的神木。
LuLin Shermuh, official second large giant red cypress in Taiwan, 43m height, about 2.800 years old and grow at about 2.350m above the sea level.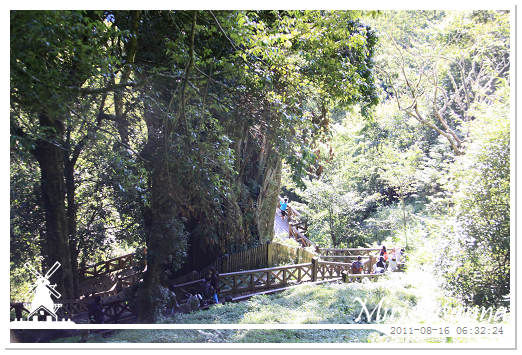 鹿林神木。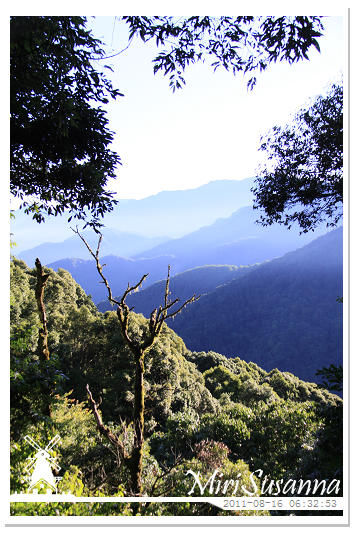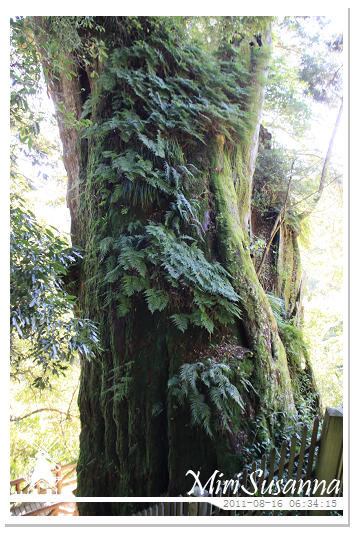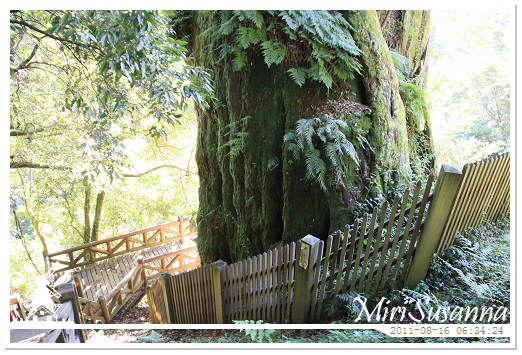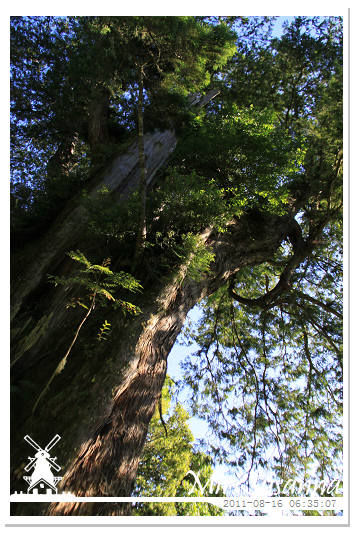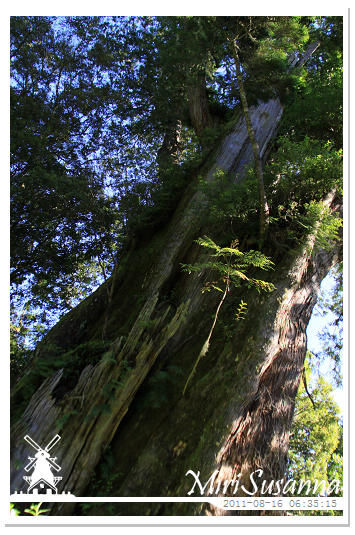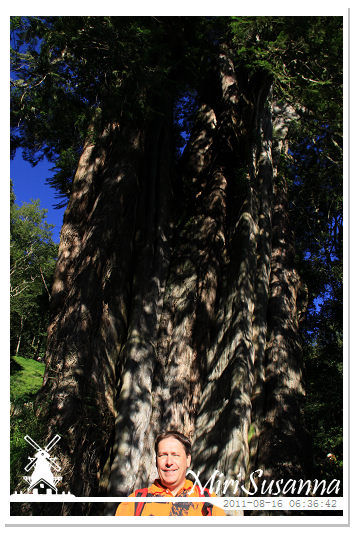 A real giant cypress.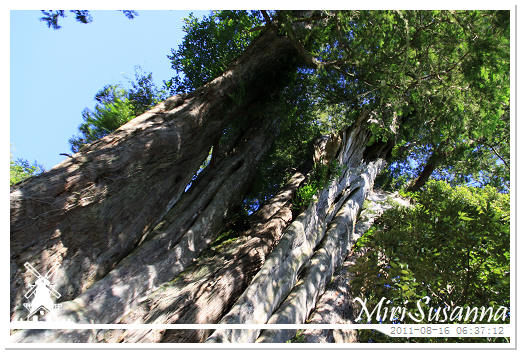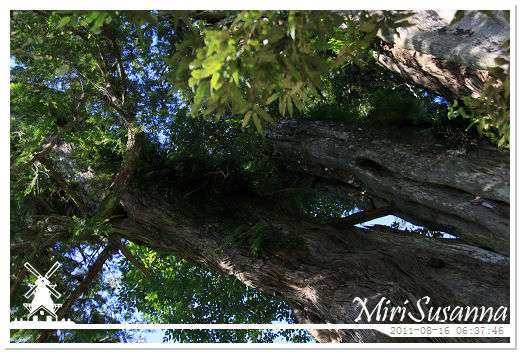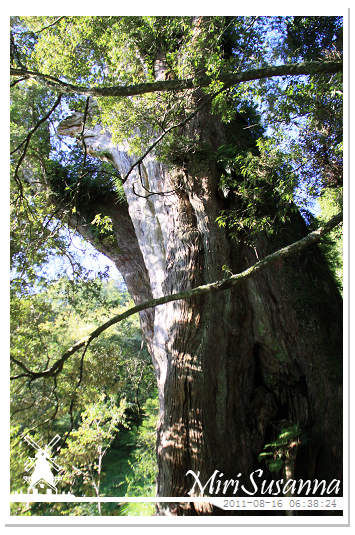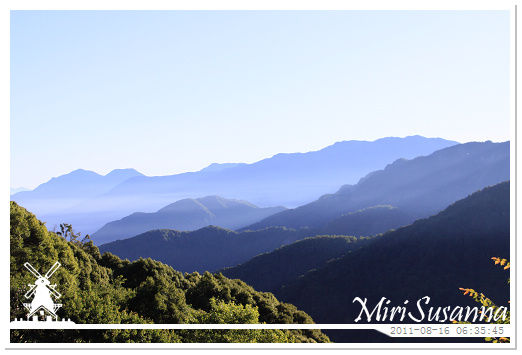 Scene nearby LuLin shermuh.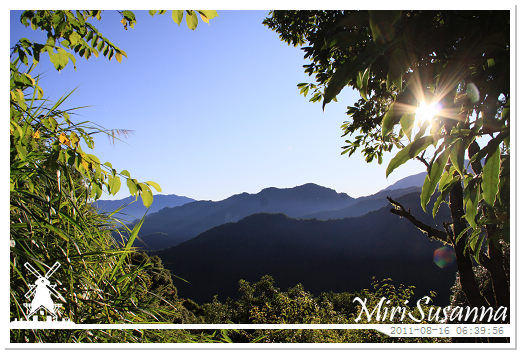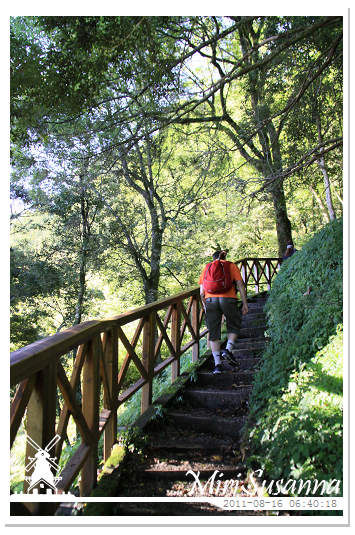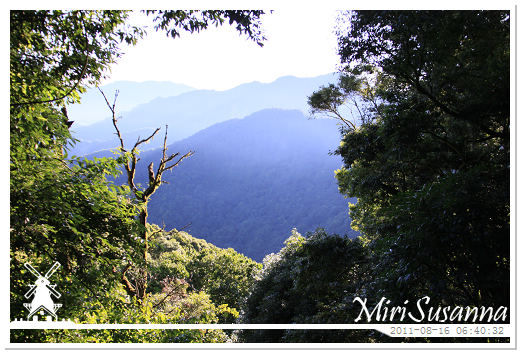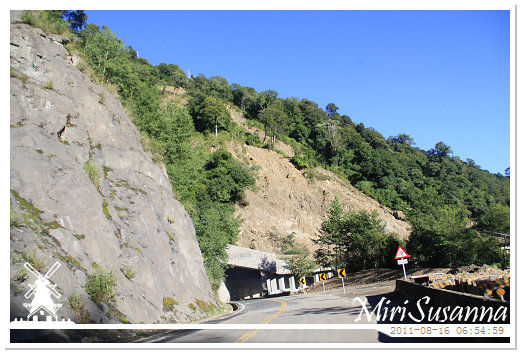 Back to hotel to have our breakfast.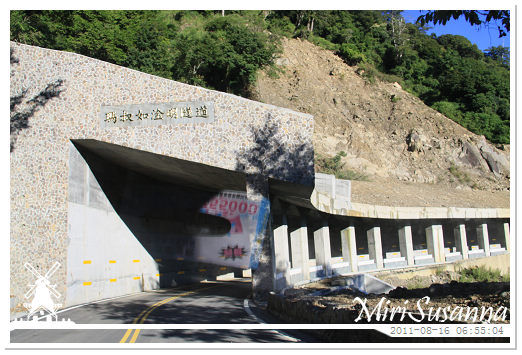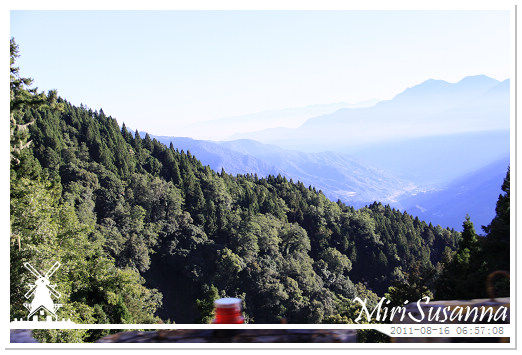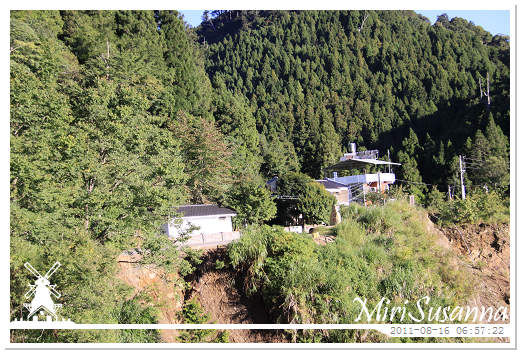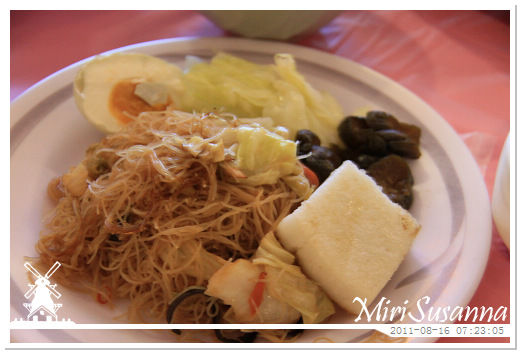 Oriental breakfast.