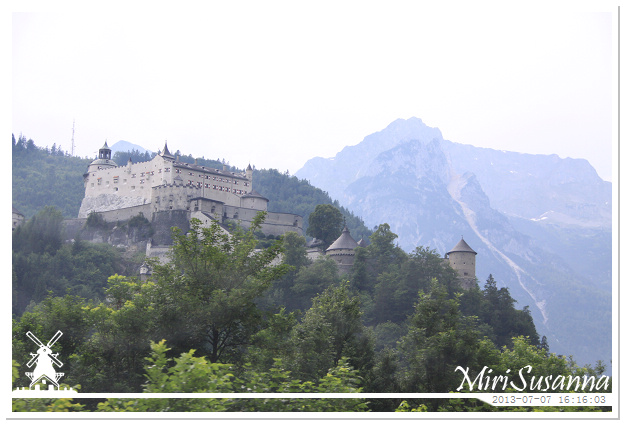 這天,我們橫跨奧地利,從因斯布魯克往維也納,路程約550公里。我們選擇前半段路程走次道,悠哉地享受阿爾卑斯山脈的自然美,途中經過了Speicher Durlaßboden蓄水湖及有Krimmler大瀑布的 Hohe Tauern國家公園。
This day, we travelled across Austria, from west to east, about 550km. We took the secondary road for the 1st part of our journey, driving through the mountain area,  Speicher Durlaßboden and Hohe Tauern National Park.
離開因斯布魯克市中心。
Leaving from Innsbruck center.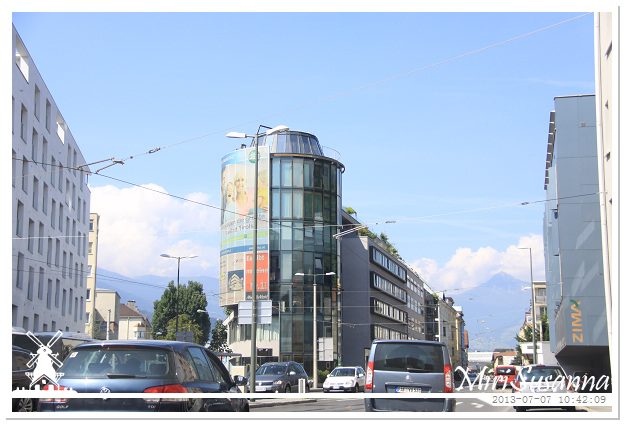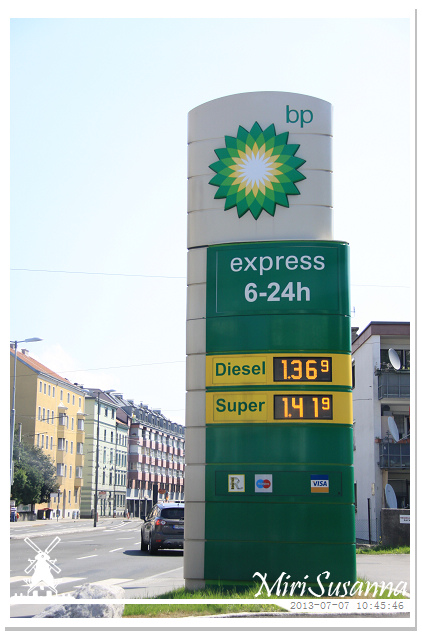 先添滿汽油再啟程。
Get enough fuel for our journey.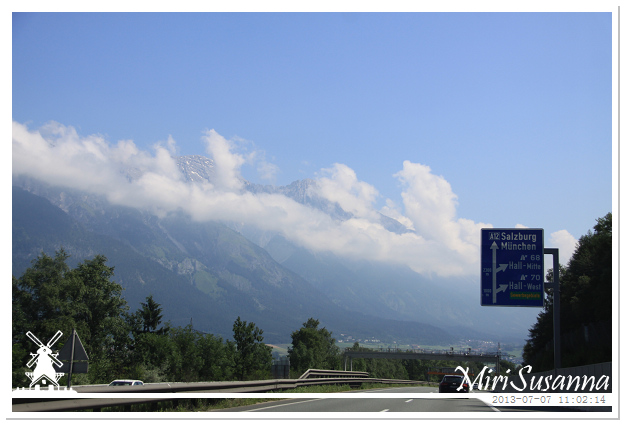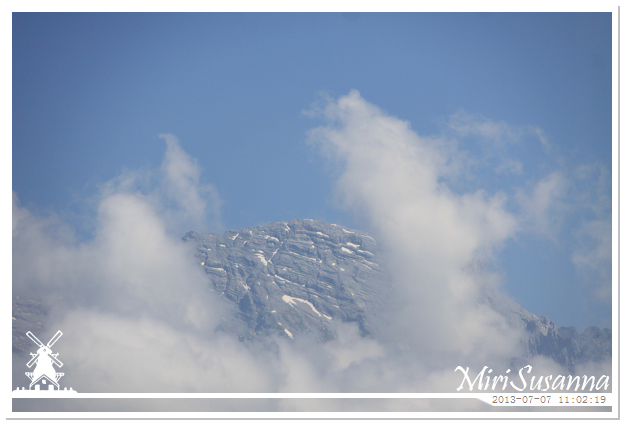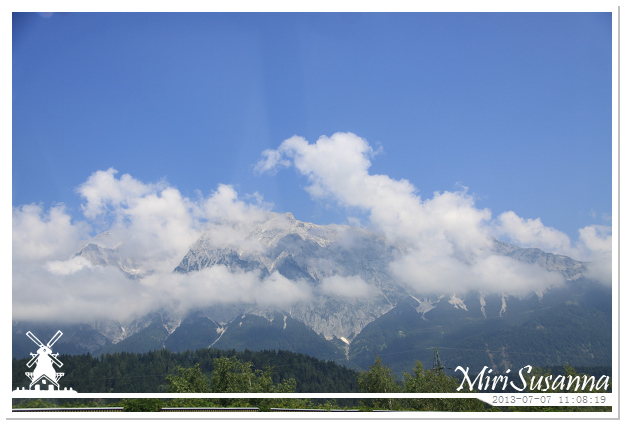 高山都穿上裙帶,漂亮!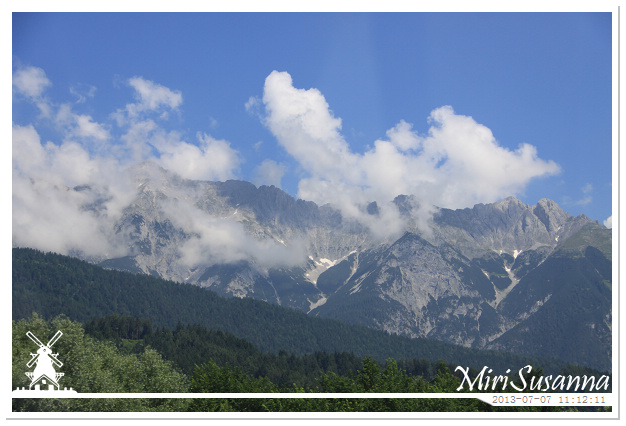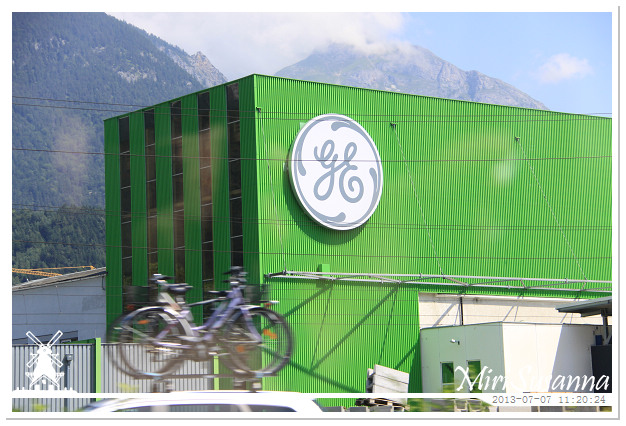 水力發電廠。
Hydroelectric power plant.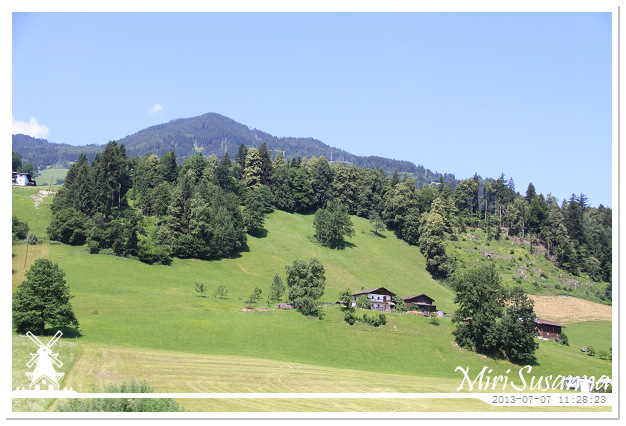 Here will be totally white in winter.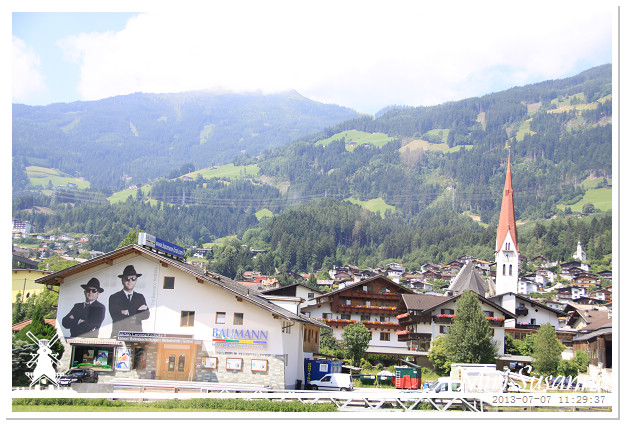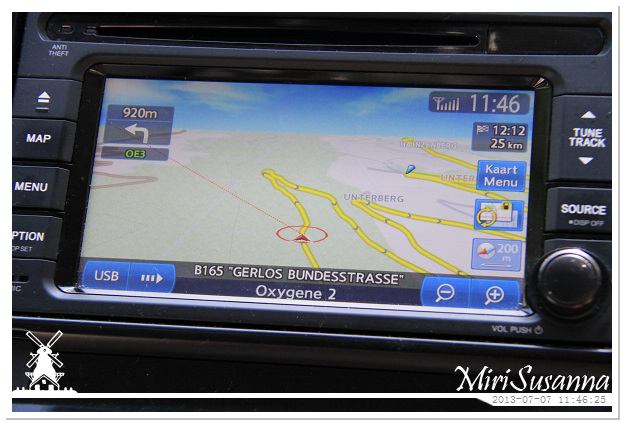 Climbing up…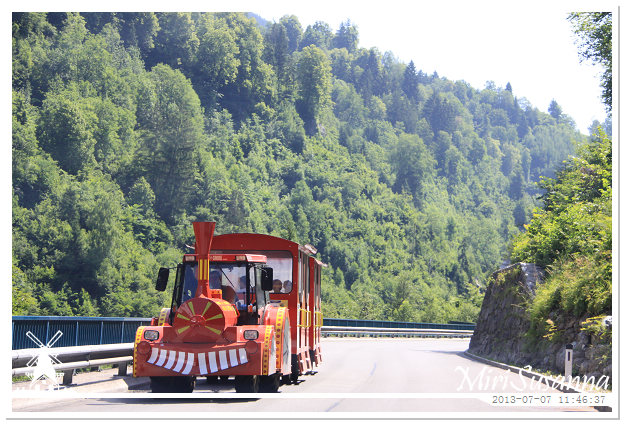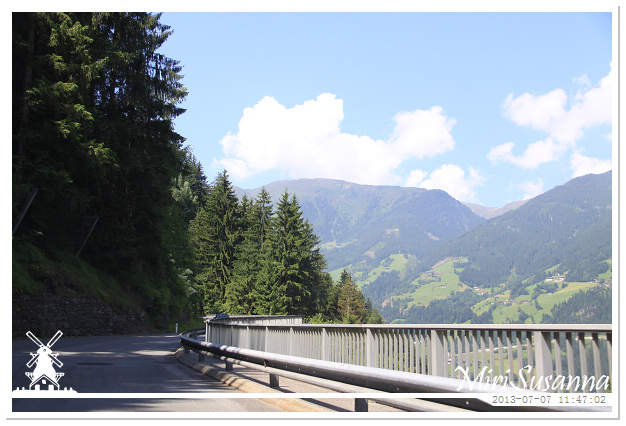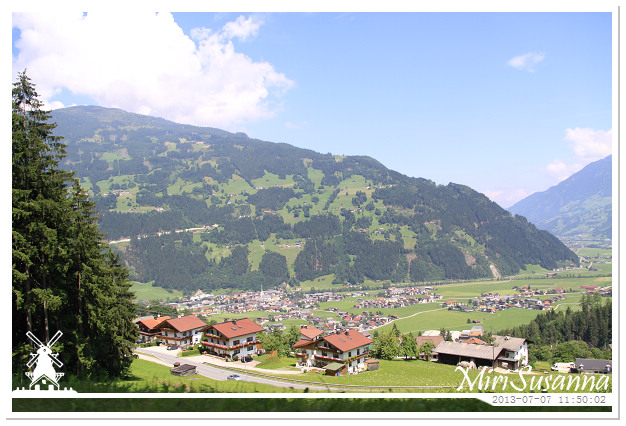 Valley.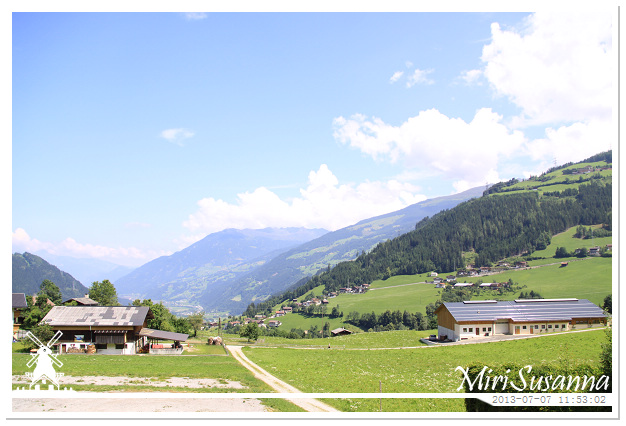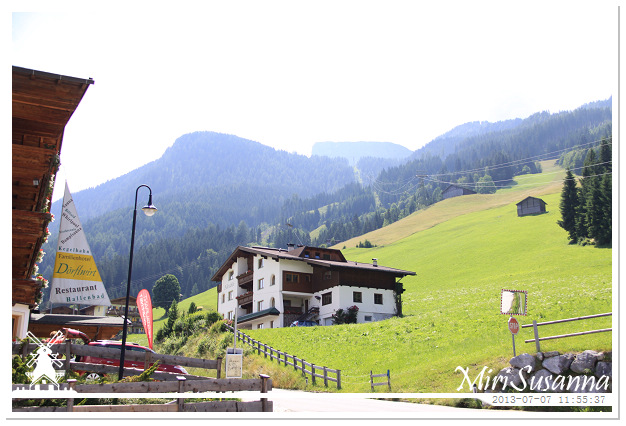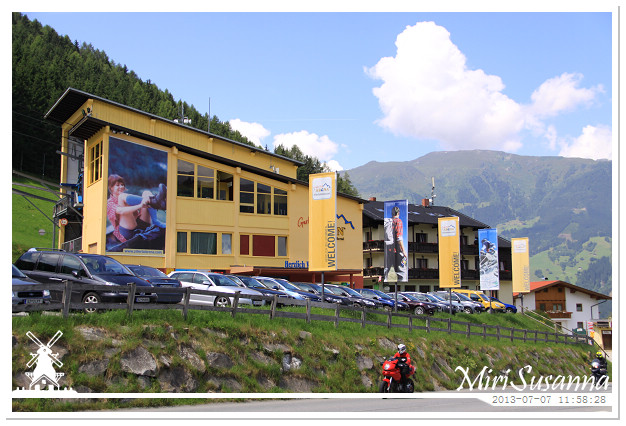 Many resorts for winter sport.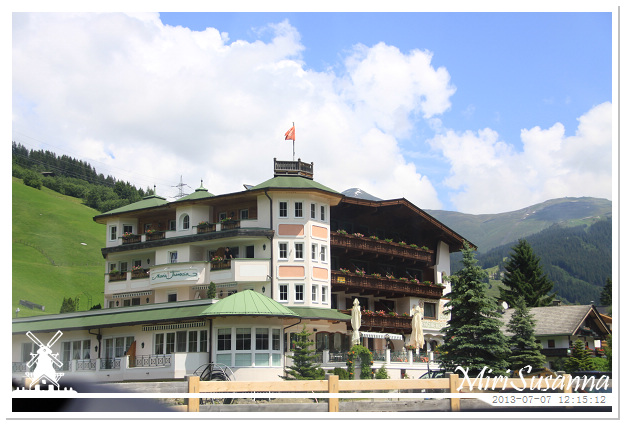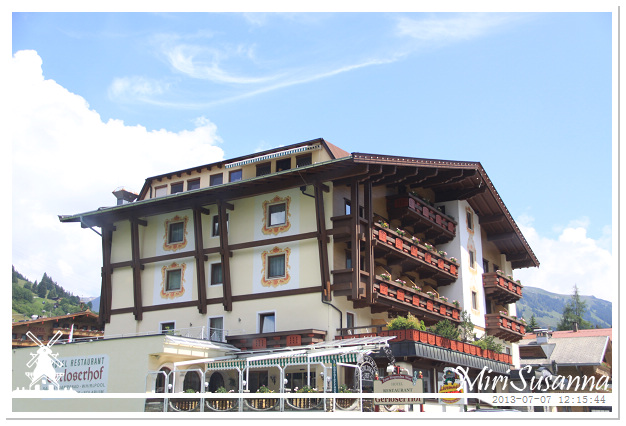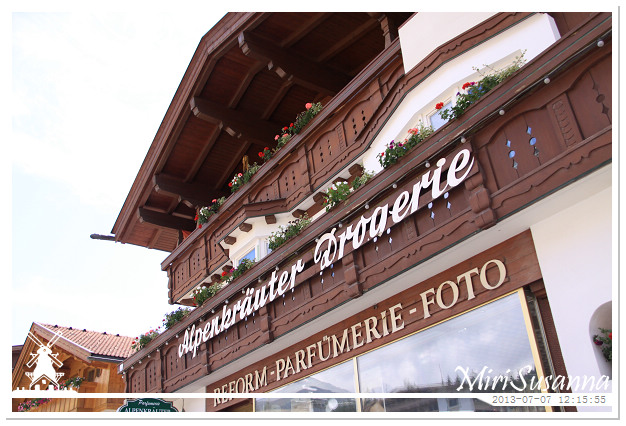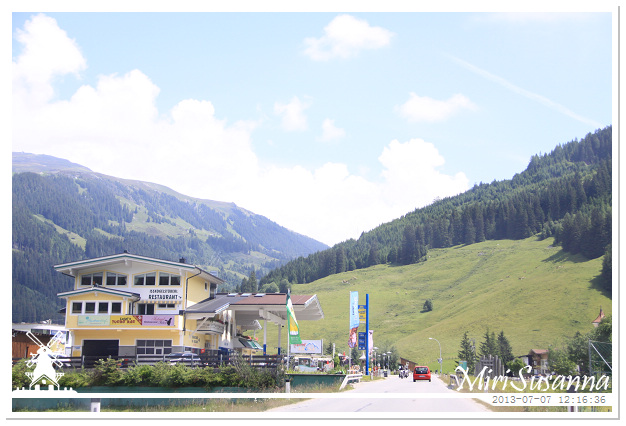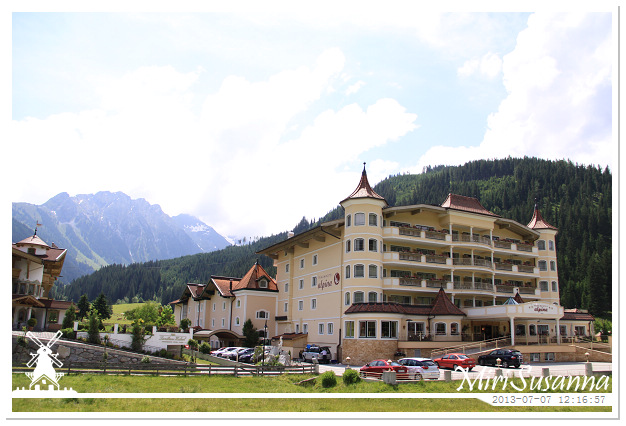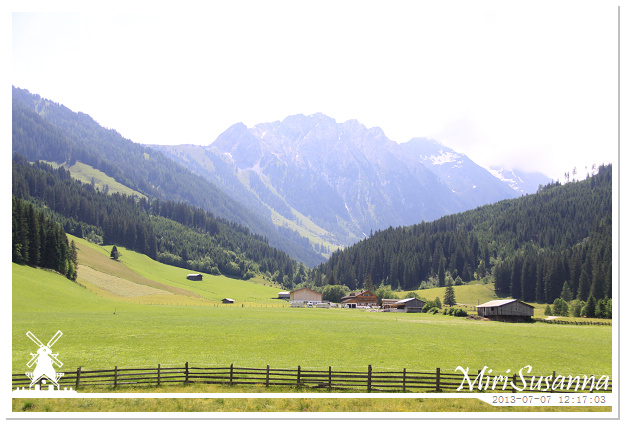 We saw a dam, take a look!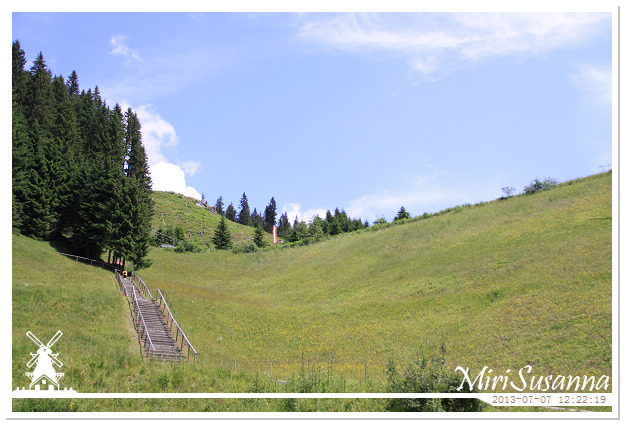 Take the stair and go up…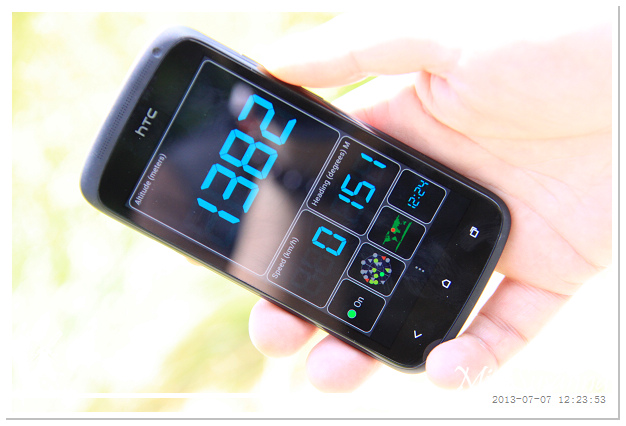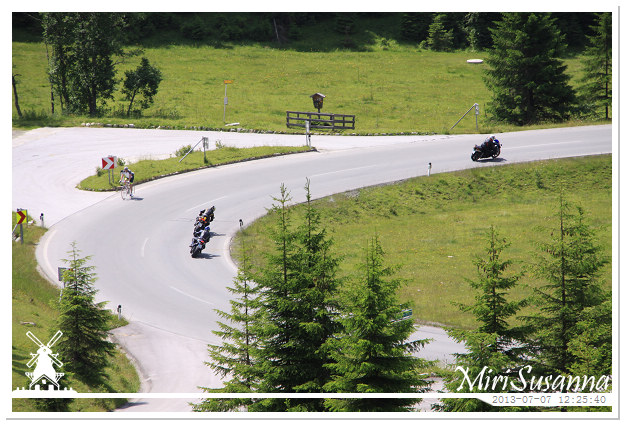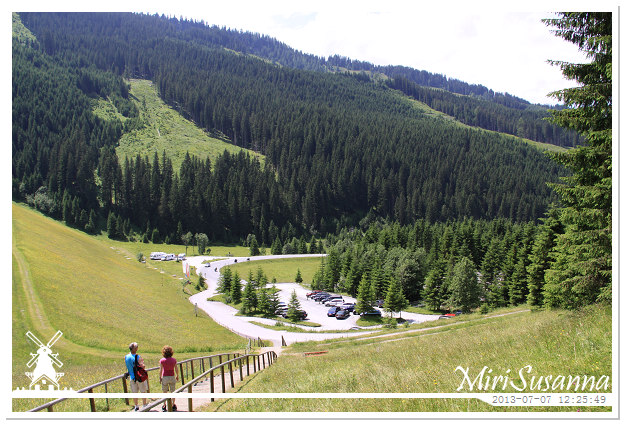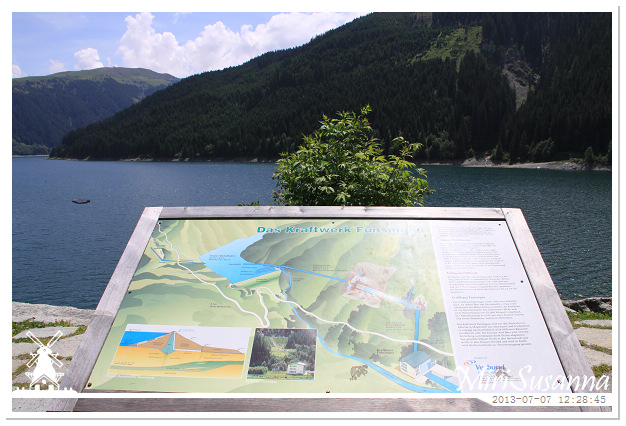 Speicher Durlaßboden蓄水湖,供下游的水力發電。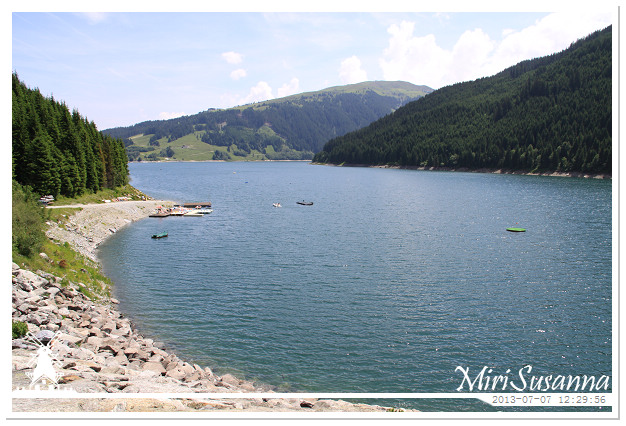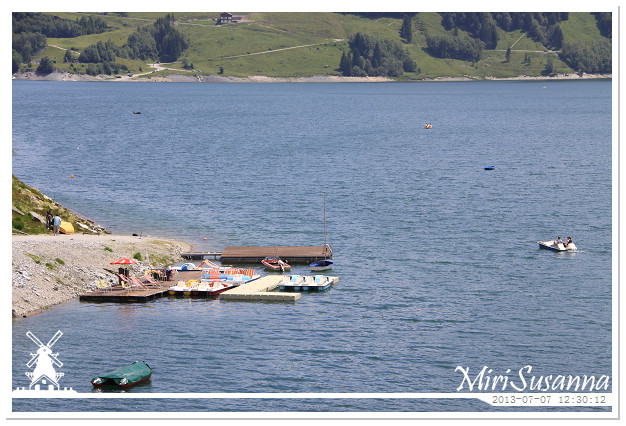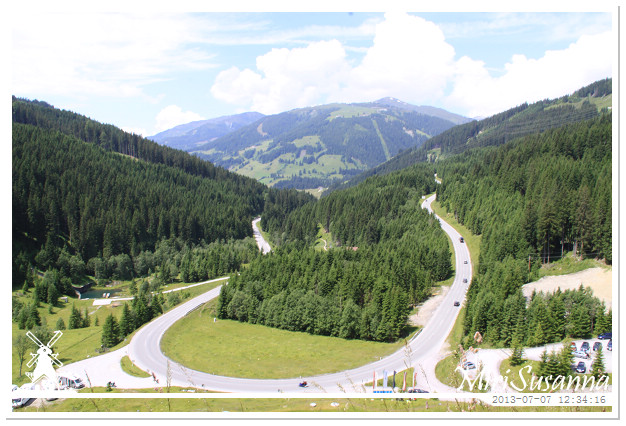 We came from the left, and will continue later to the right side.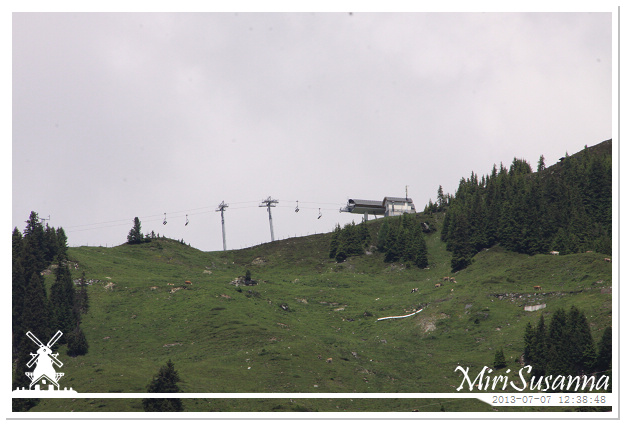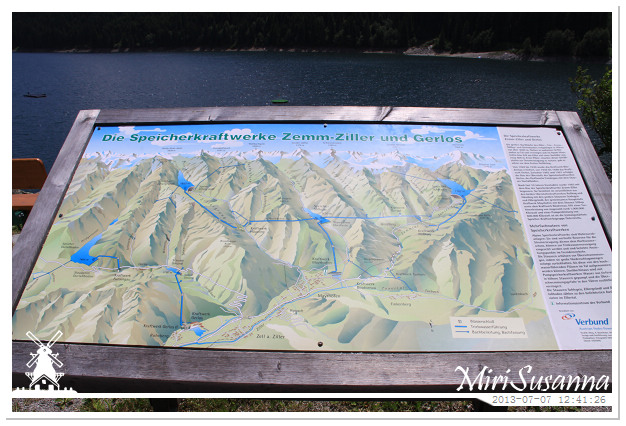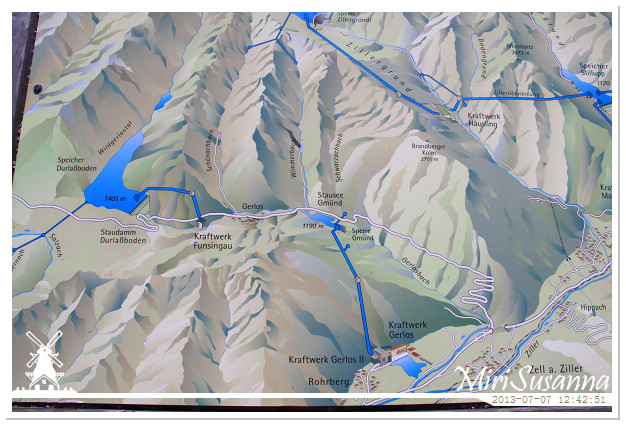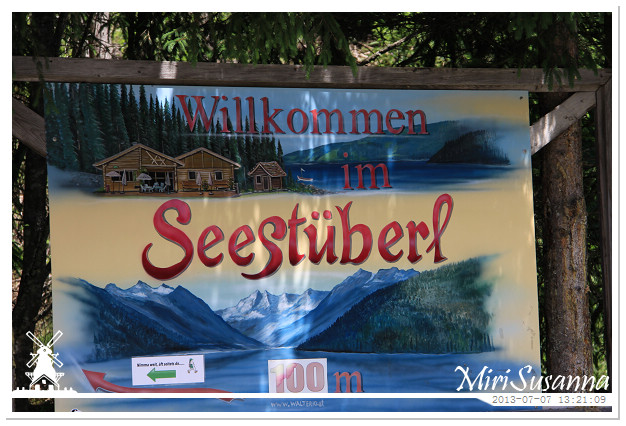 Let visit the Seestuberl restaurant and having our lunch.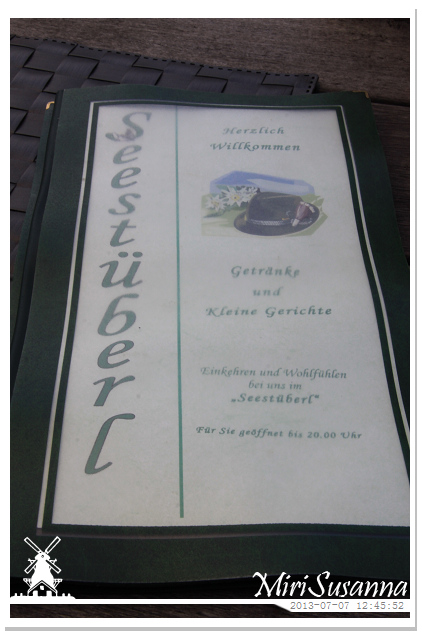 很可愛的小屋,是餐廳烤鮮魚的角落。
Very cute deco, a corner for BBQ fish.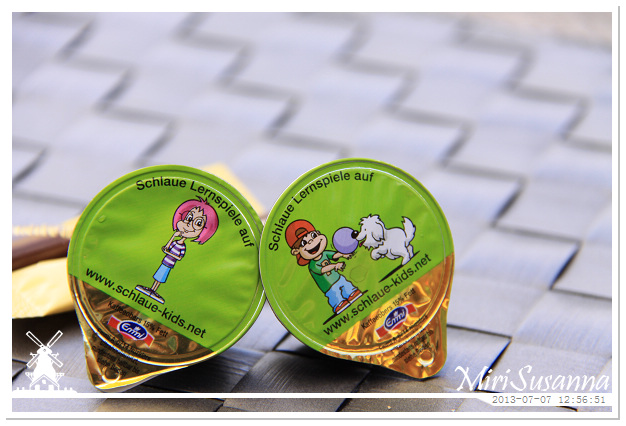 奶精。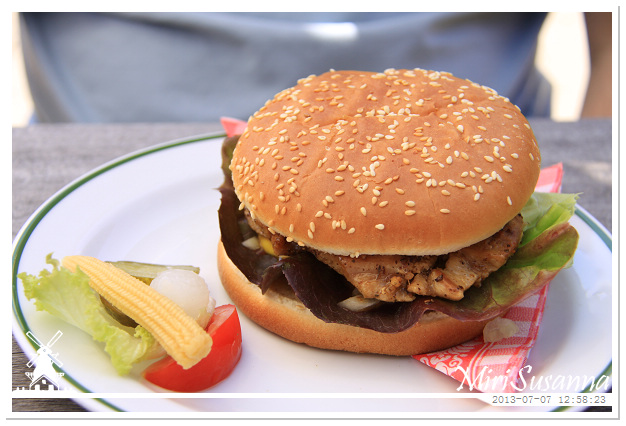 巴特的漢堡。
Bart's burger.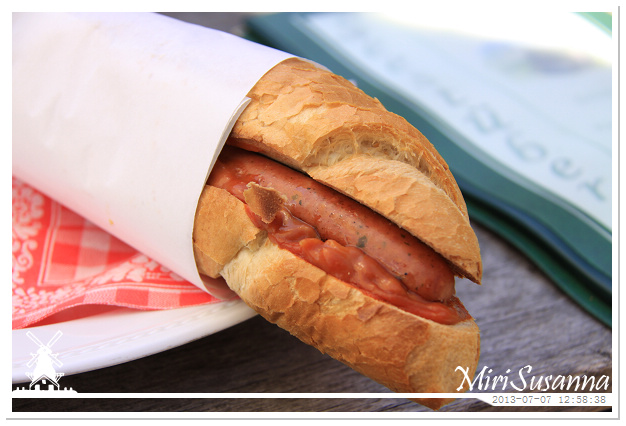 我的香腸麵包。
My hotdog bun.


恐龍木雕。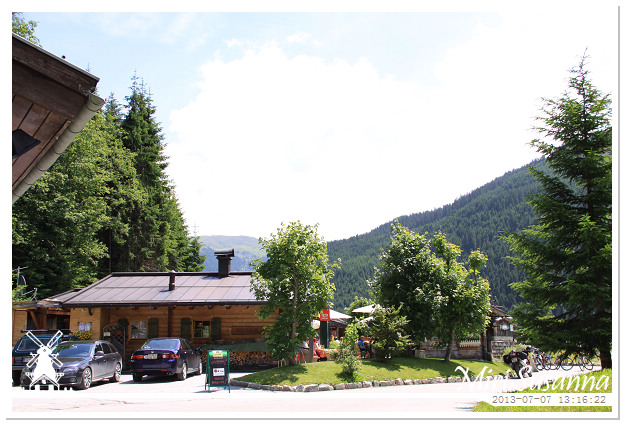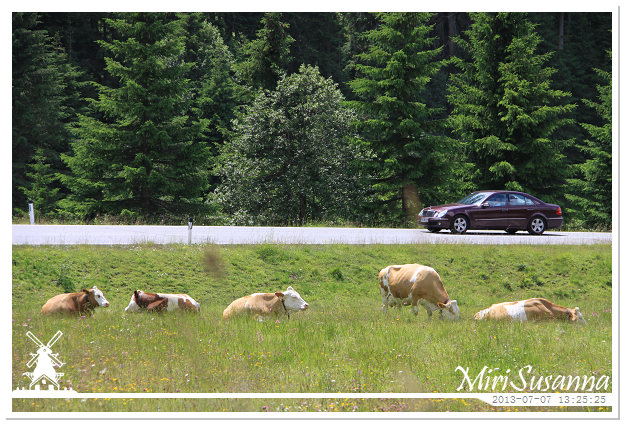 Austria's cows.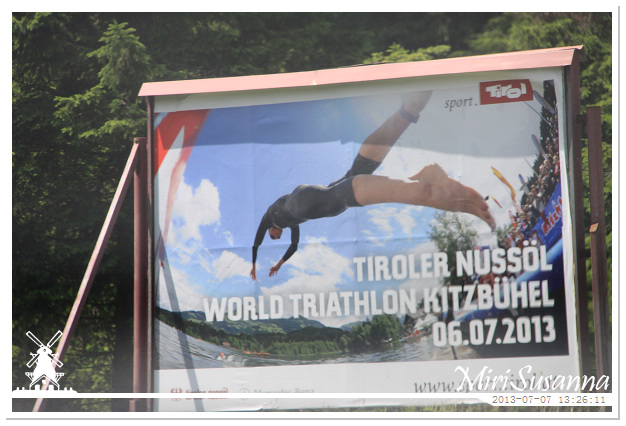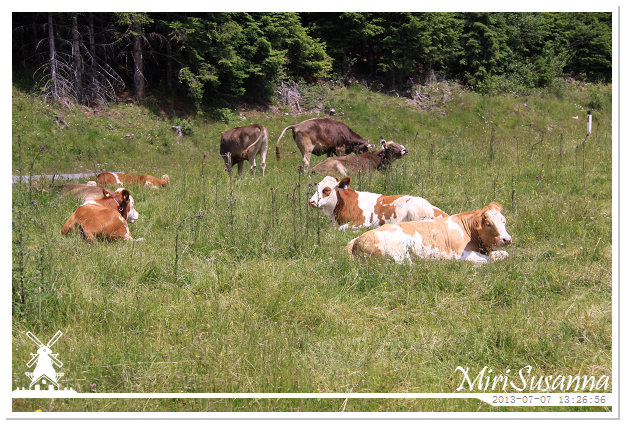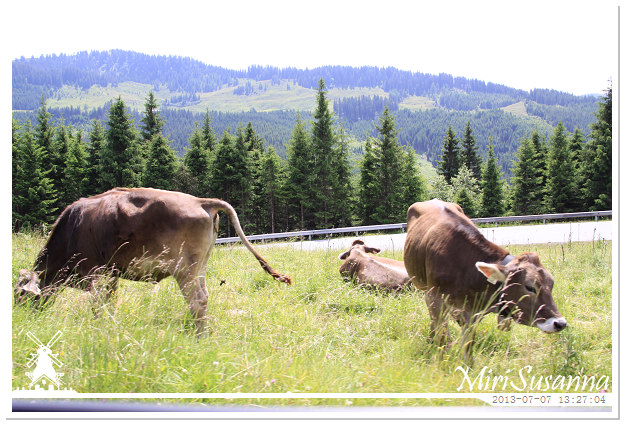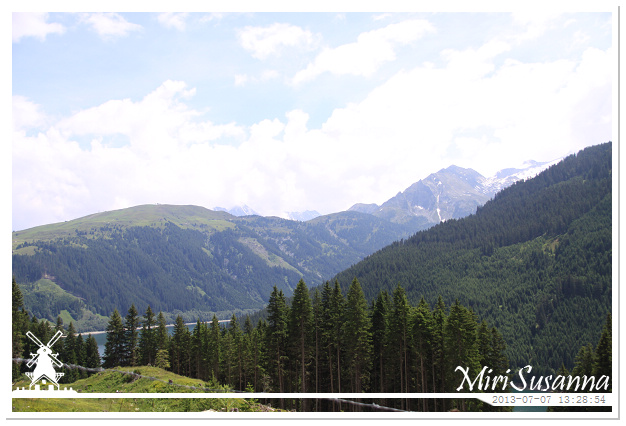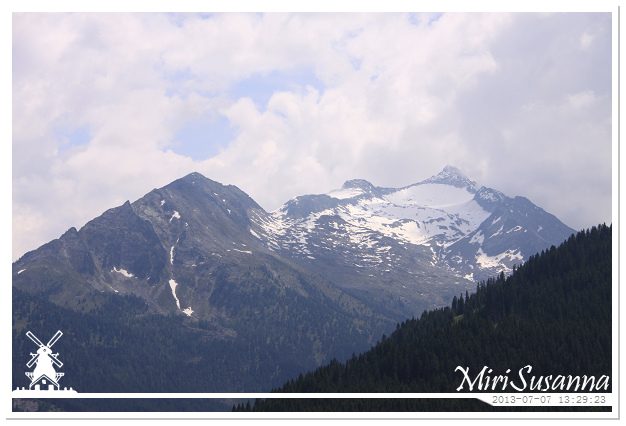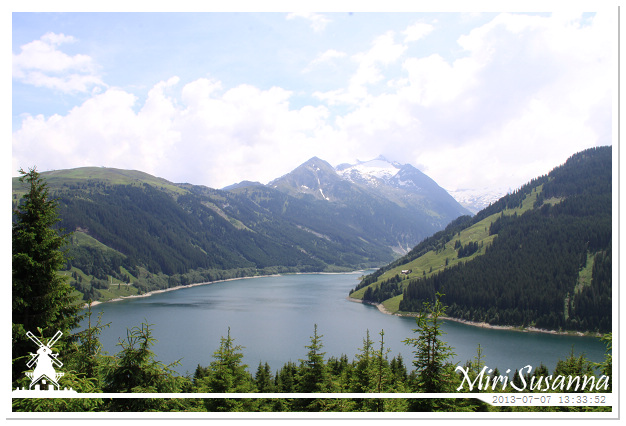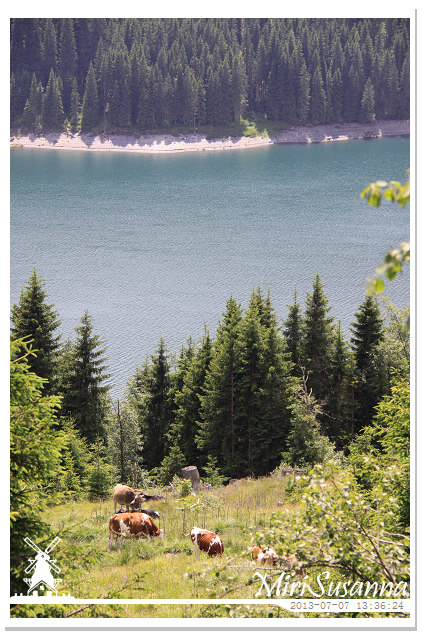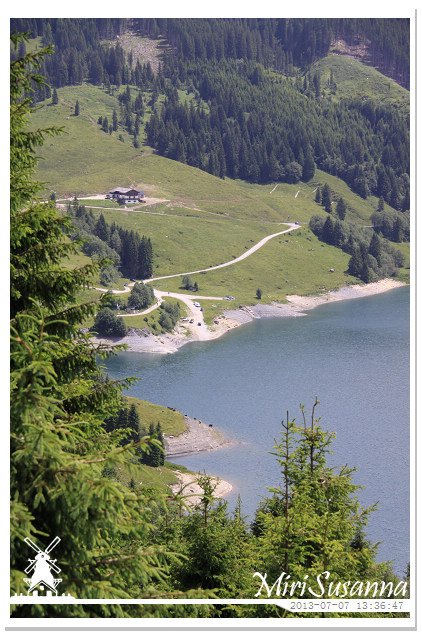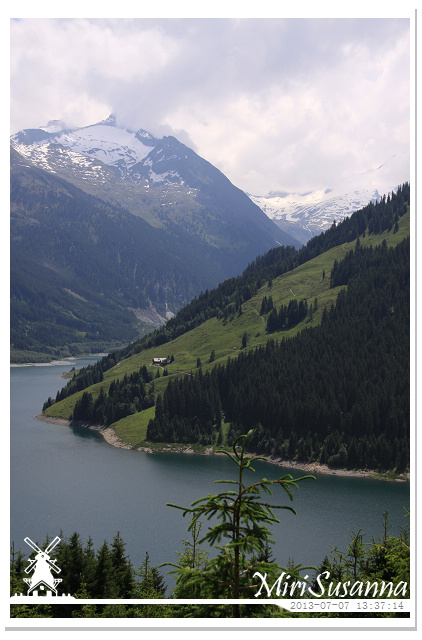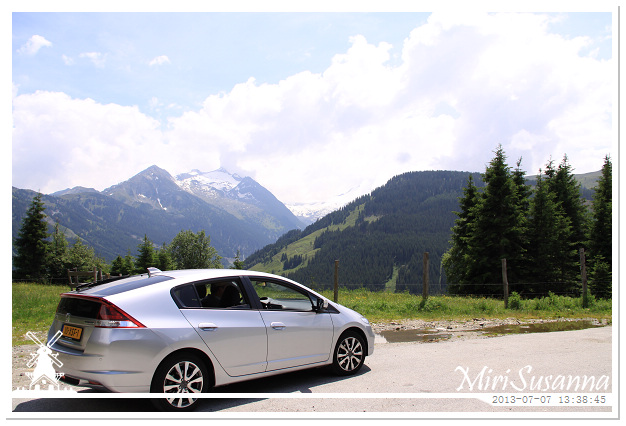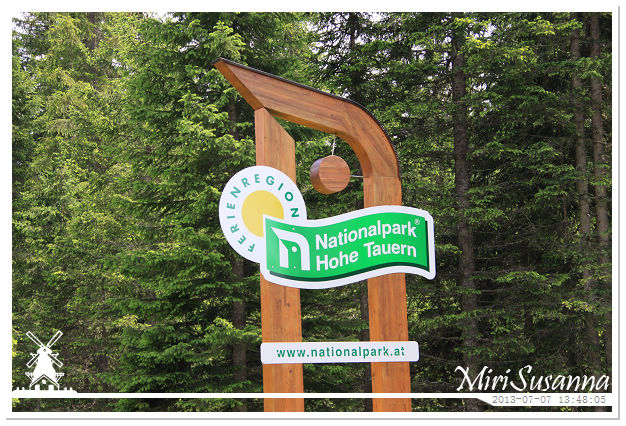 Nationalpark Hohe Tauern國家公園。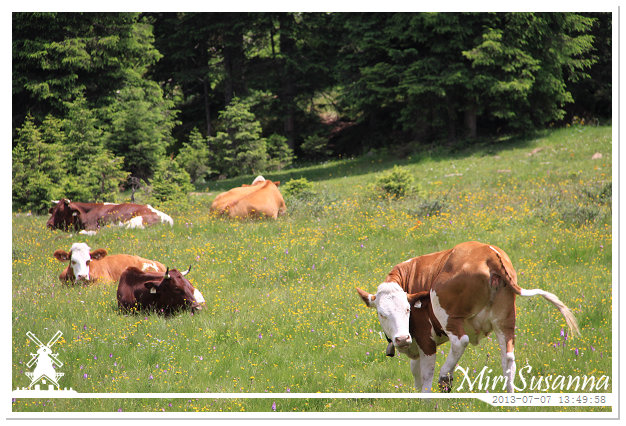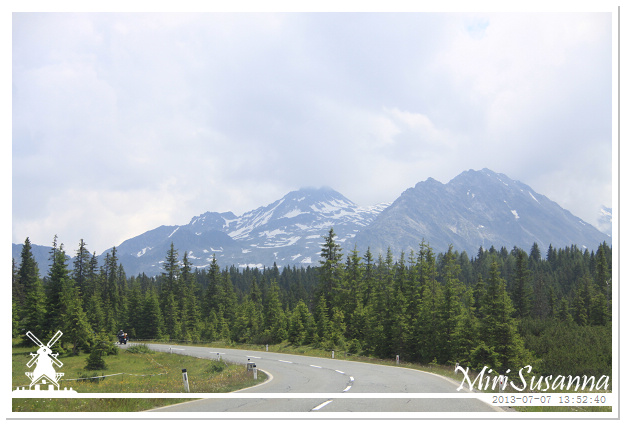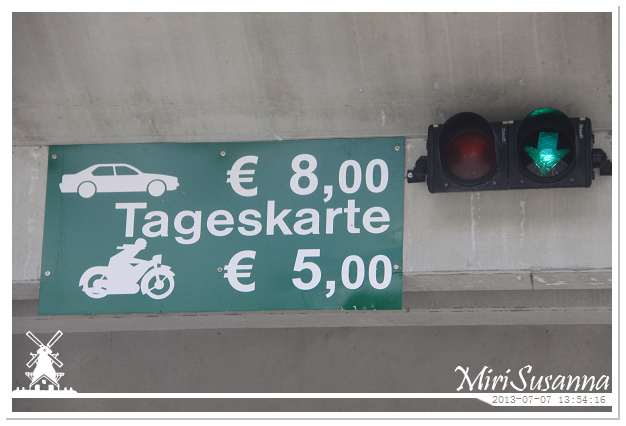 Need to pay to pass the national park.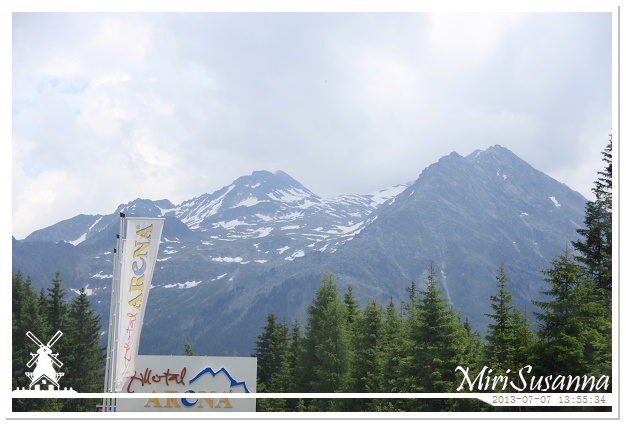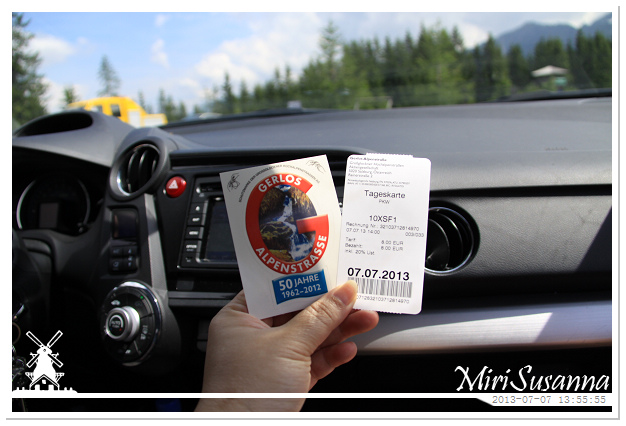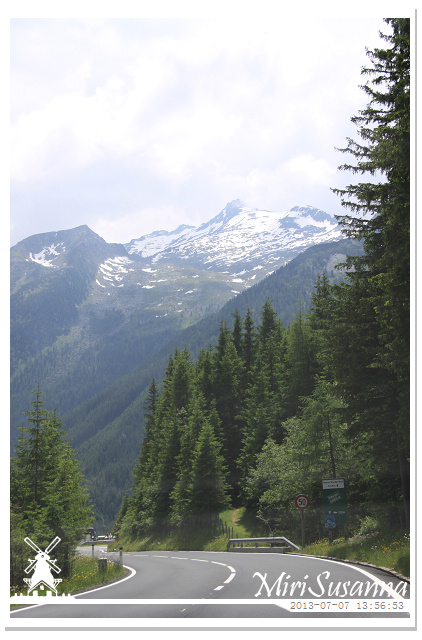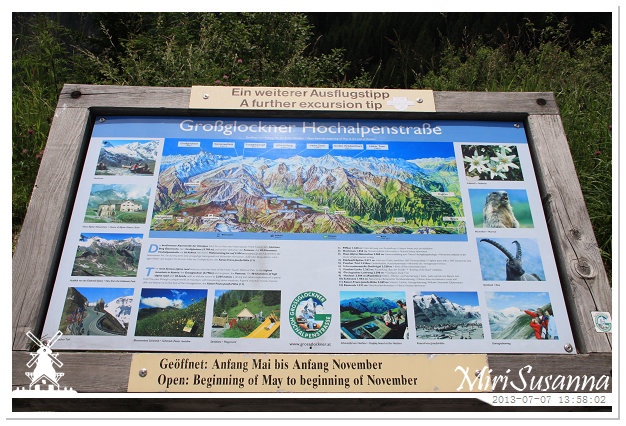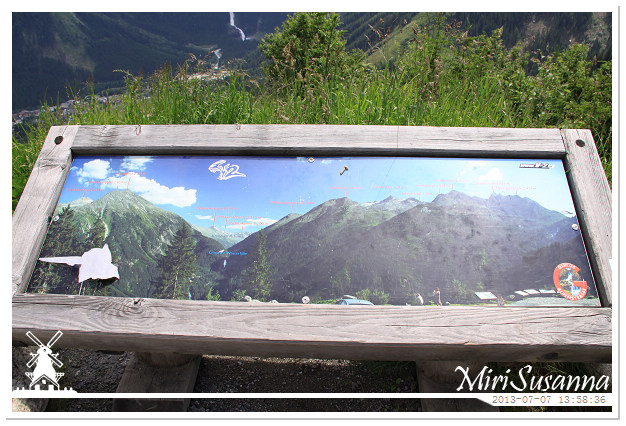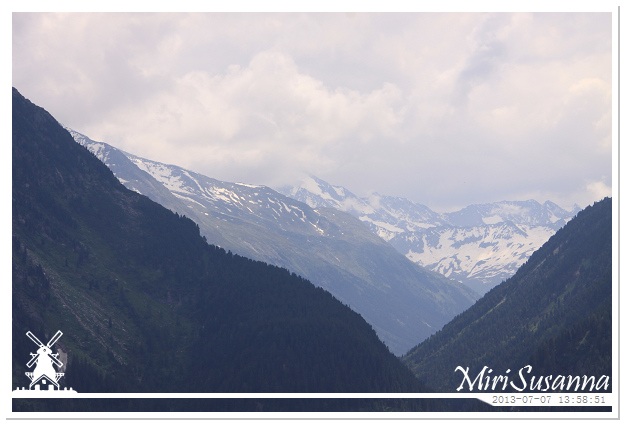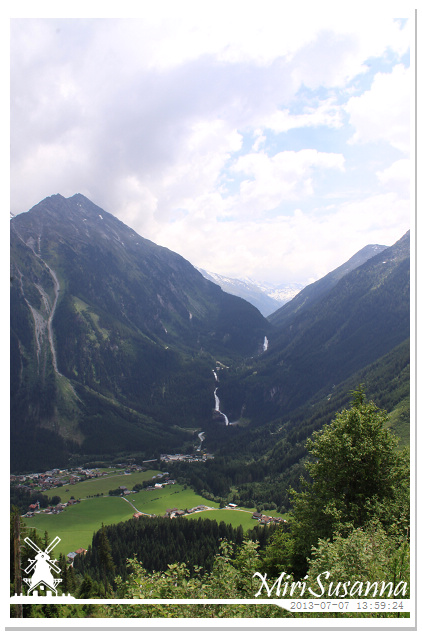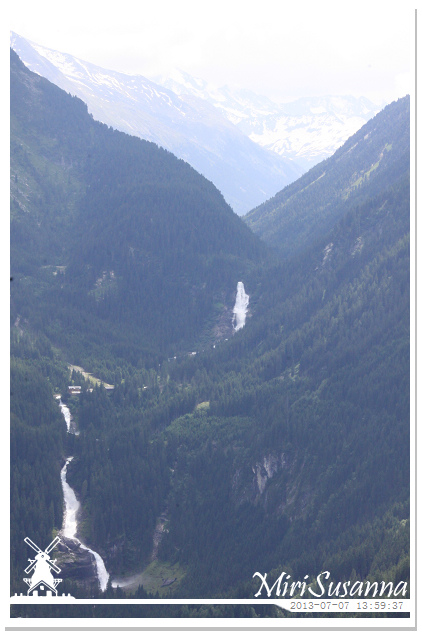 Krimmler Waterfalls大瀑布。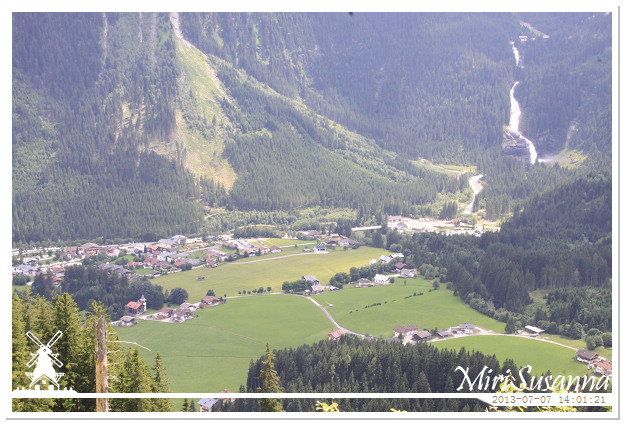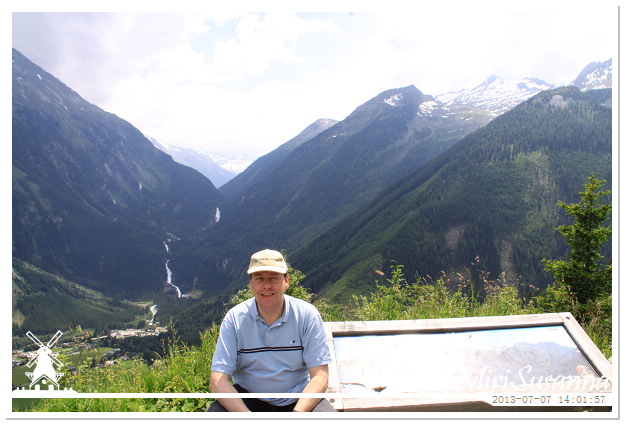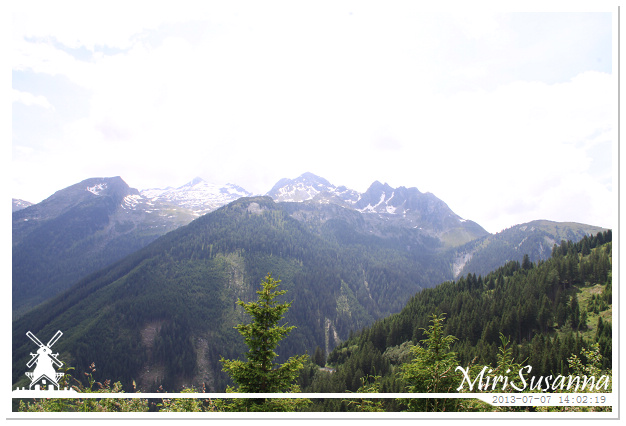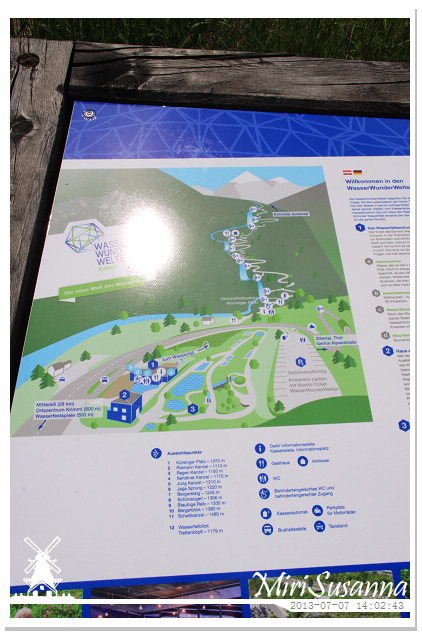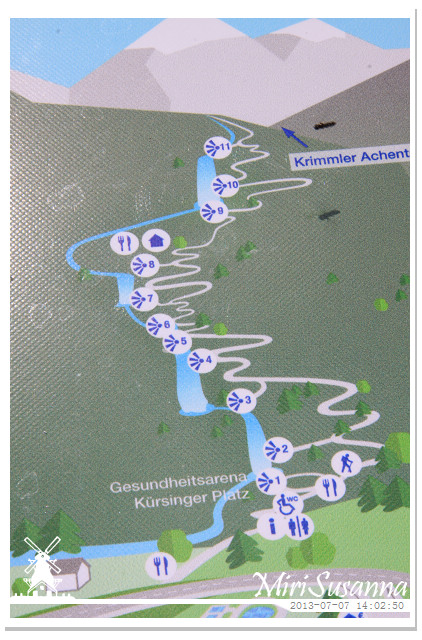 Next time we can stay here for a day to visit the Krimmler Waterfalls.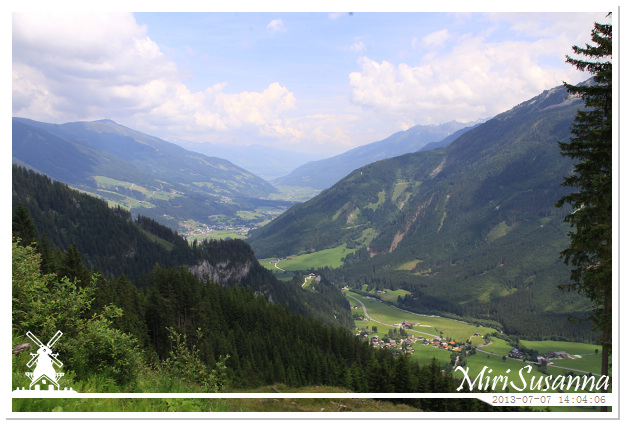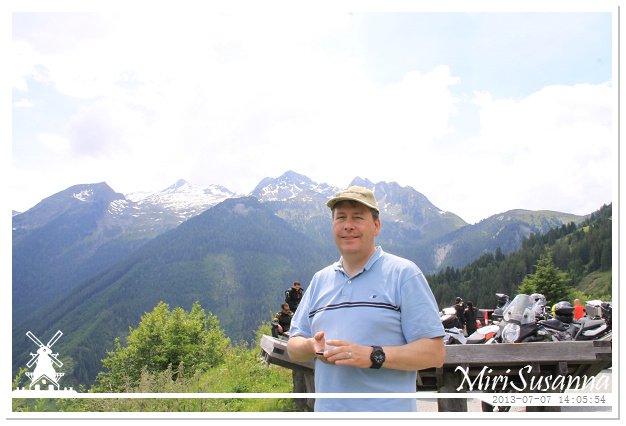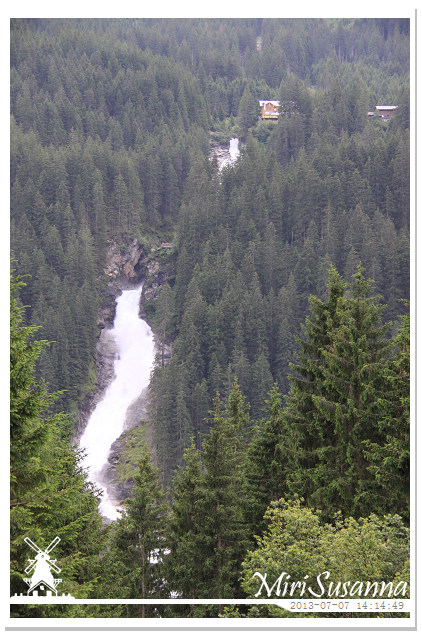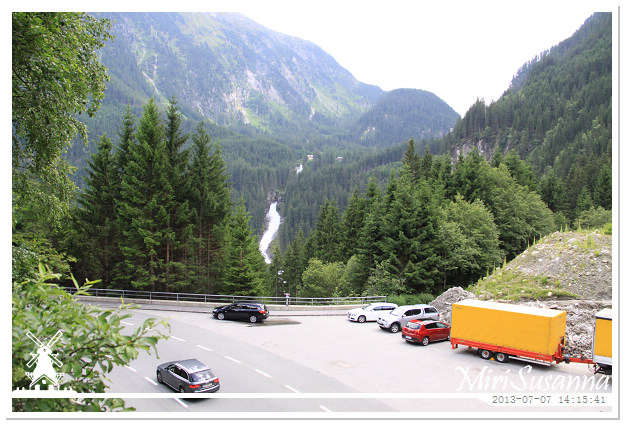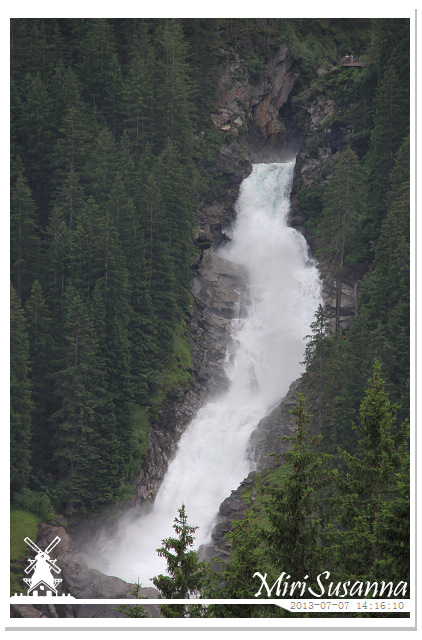 Zoom in from far away. Do you see the people up there?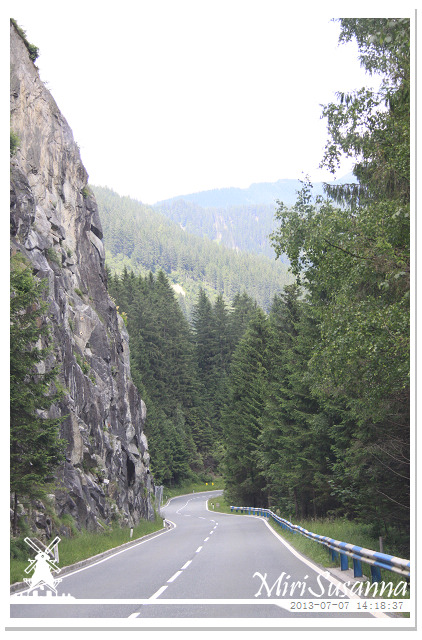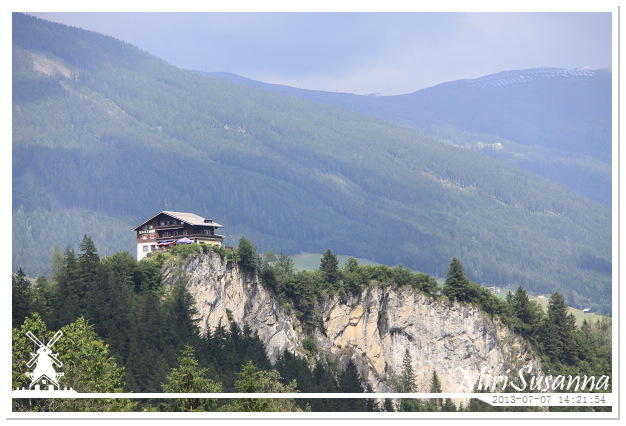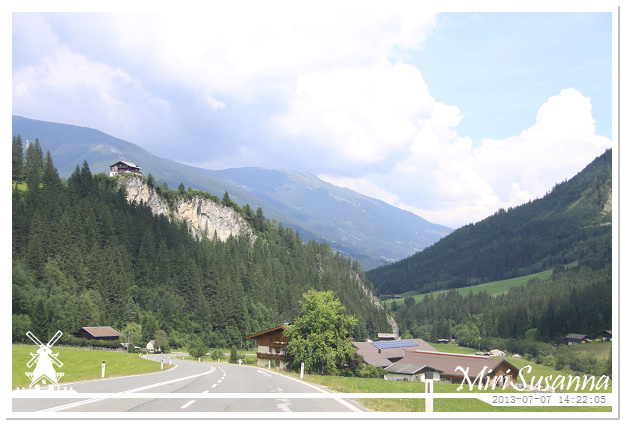 懸崖上的渡假屋。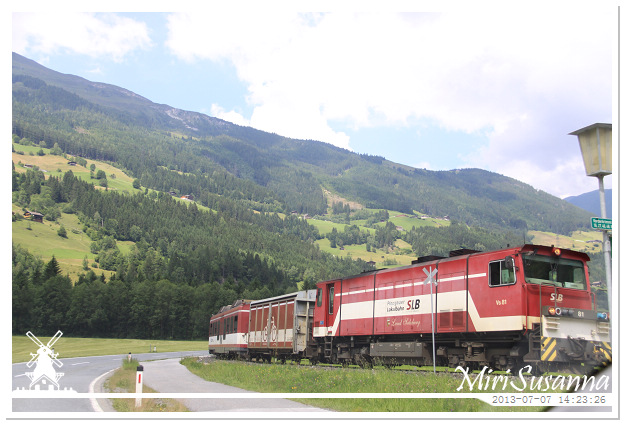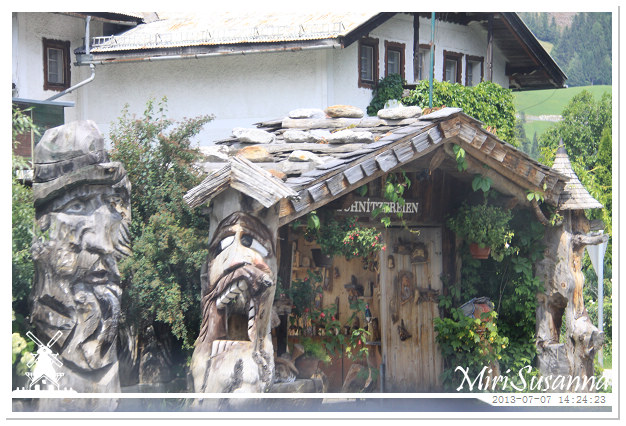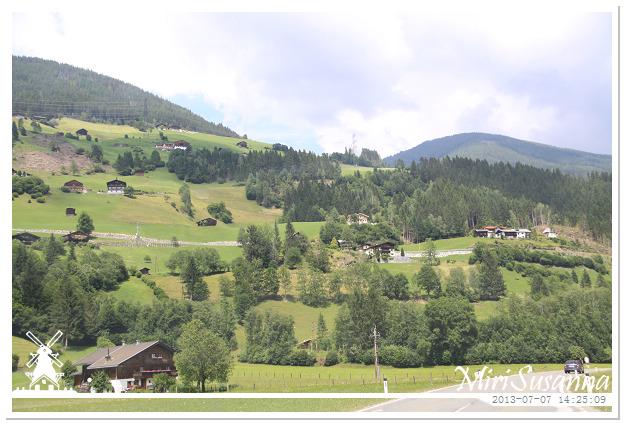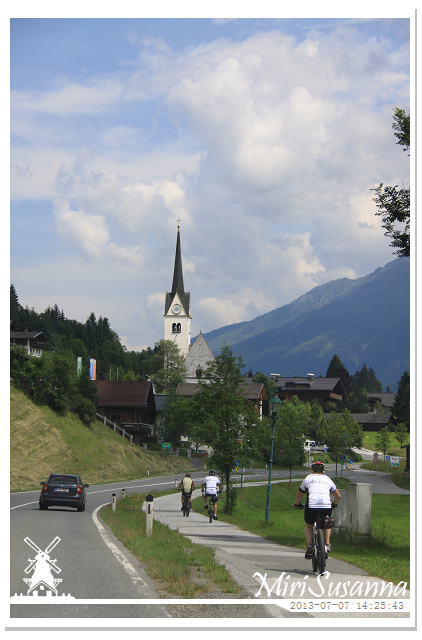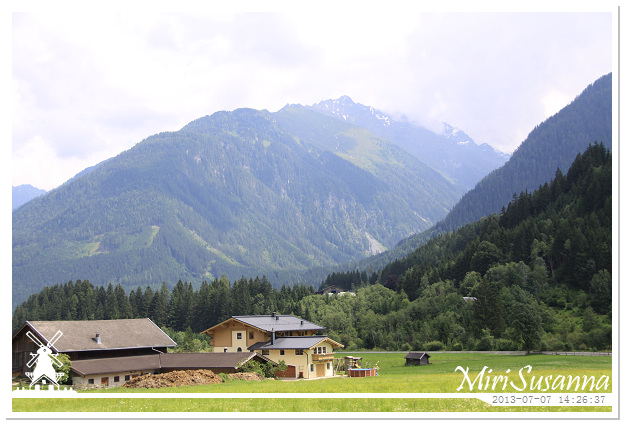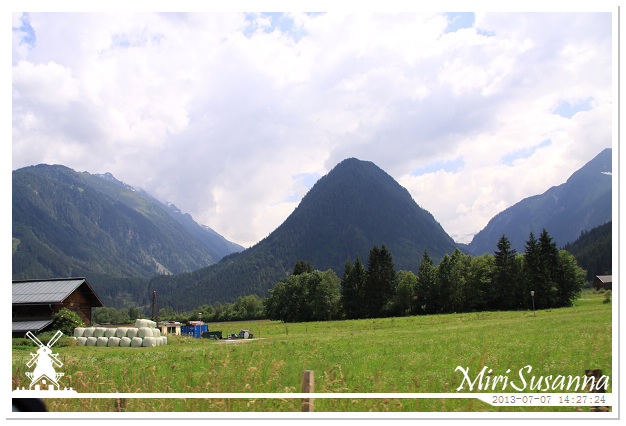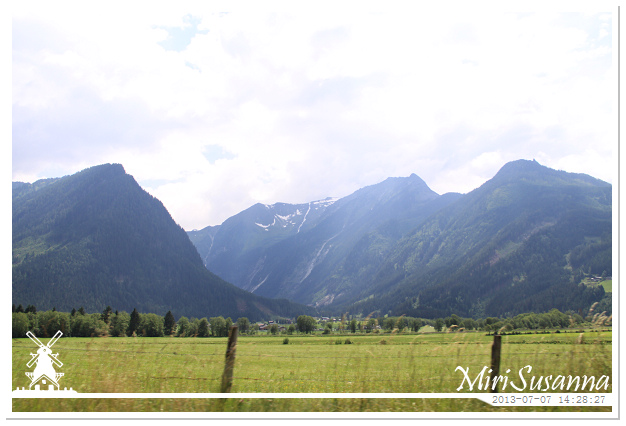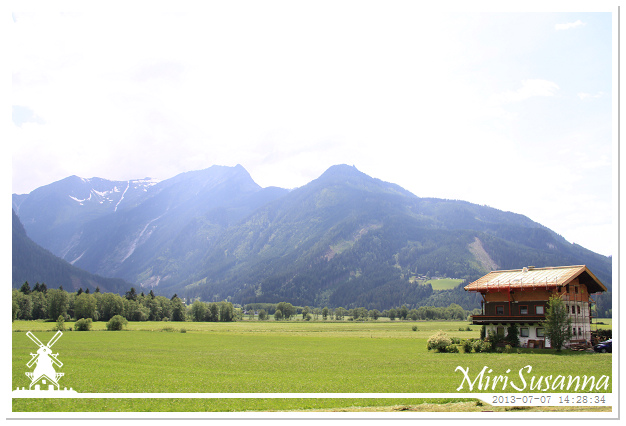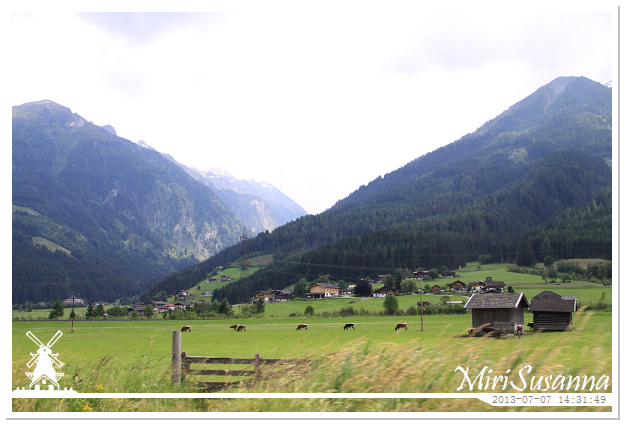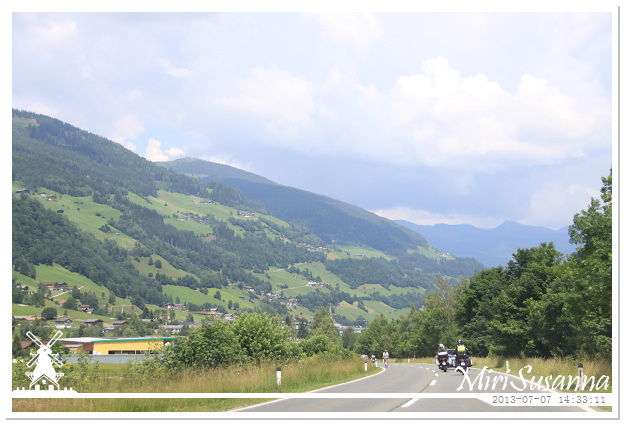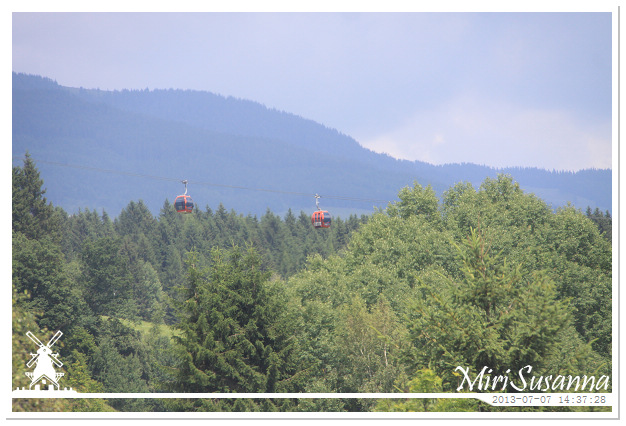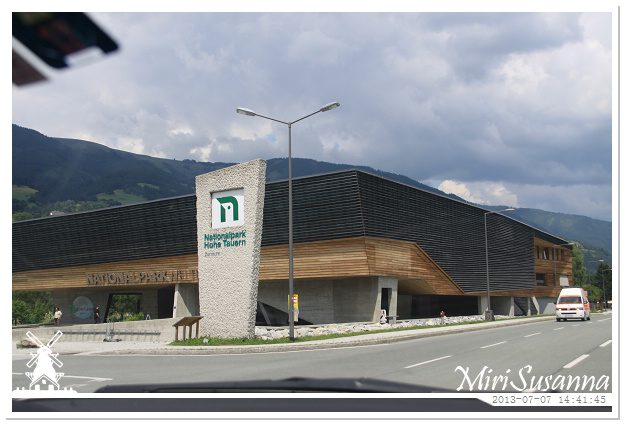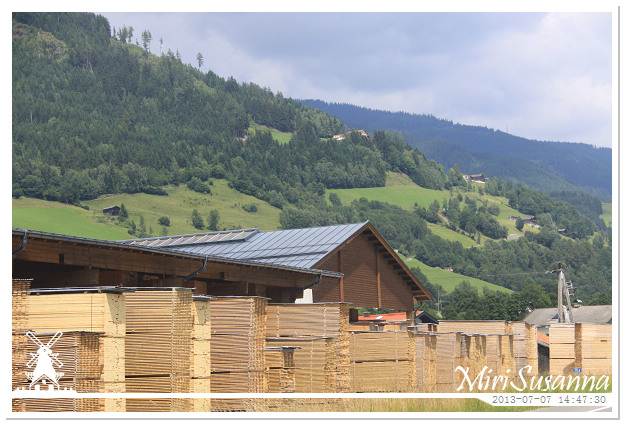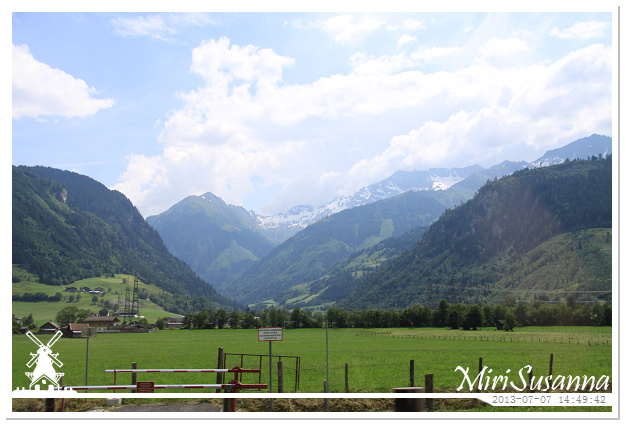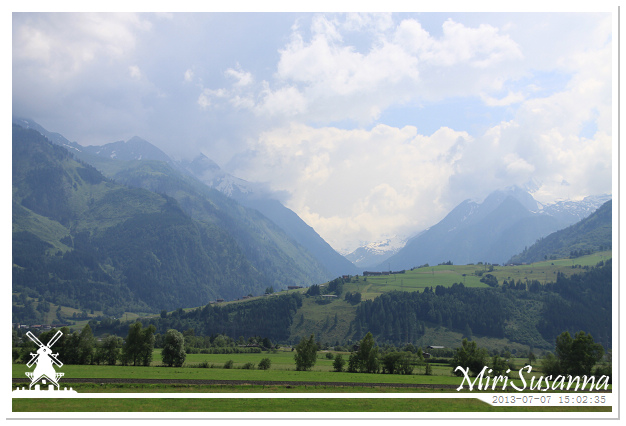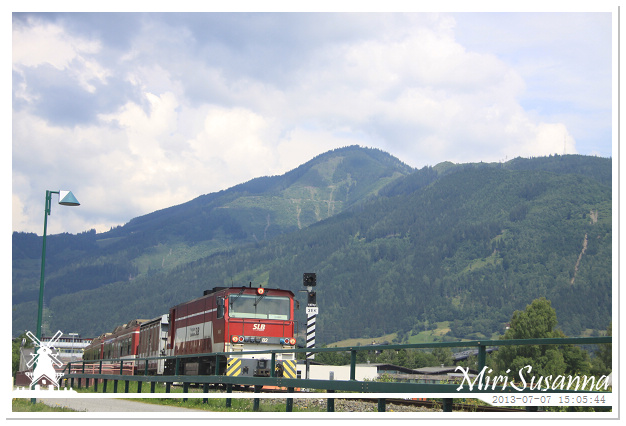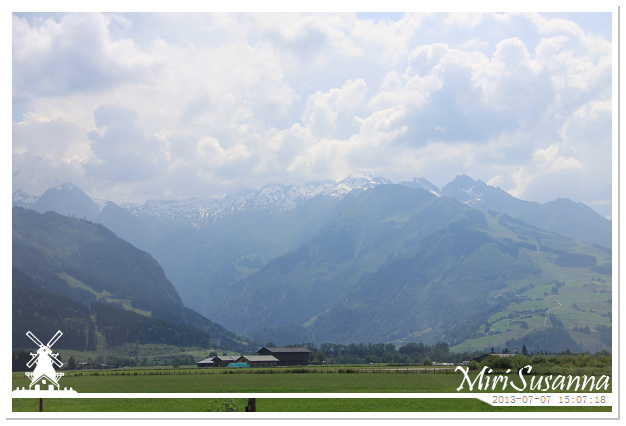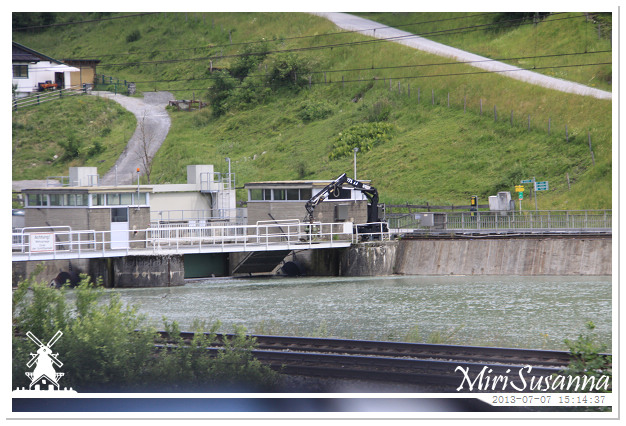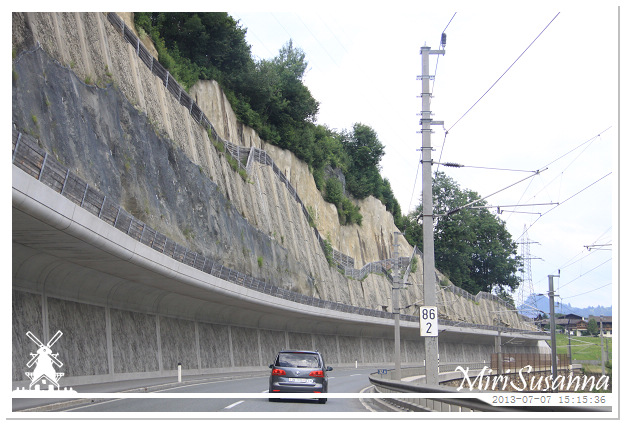 This's how to block the snow falling to the road.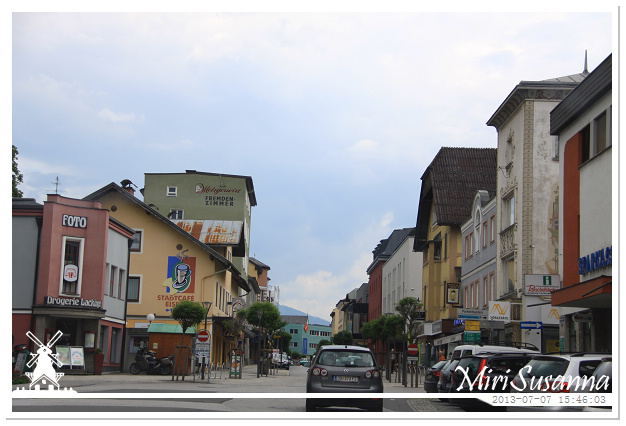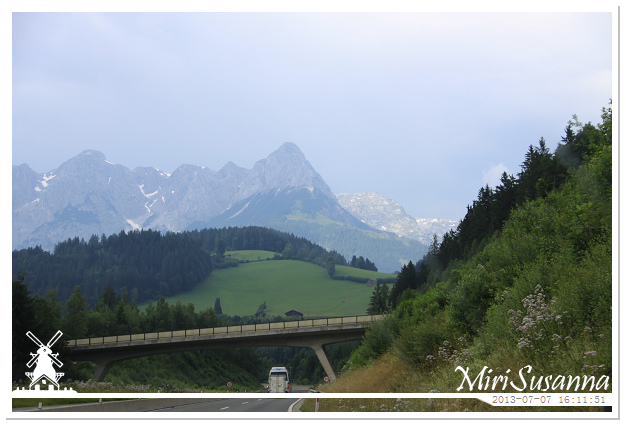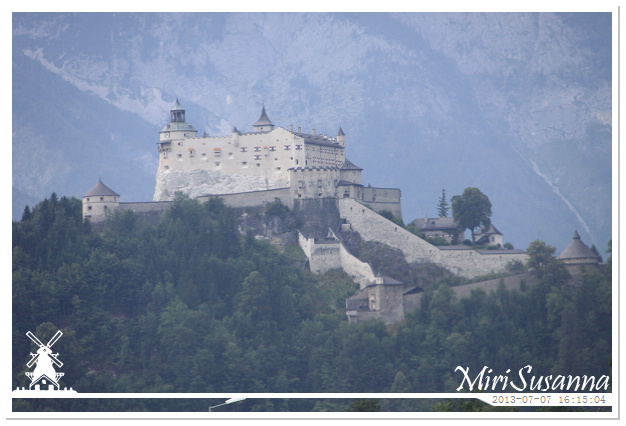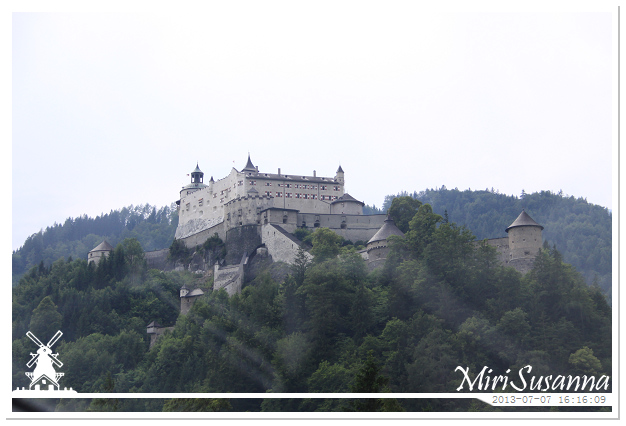 Castle.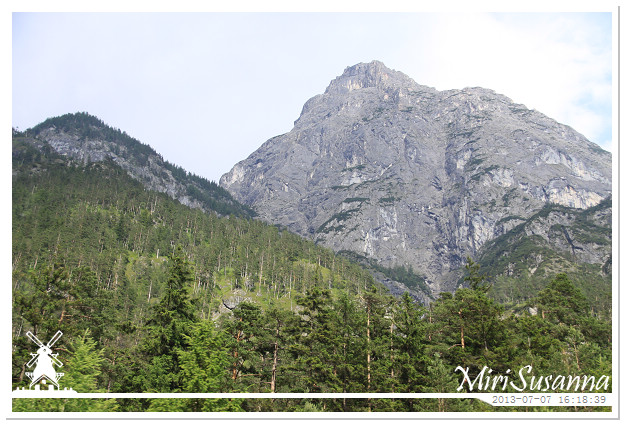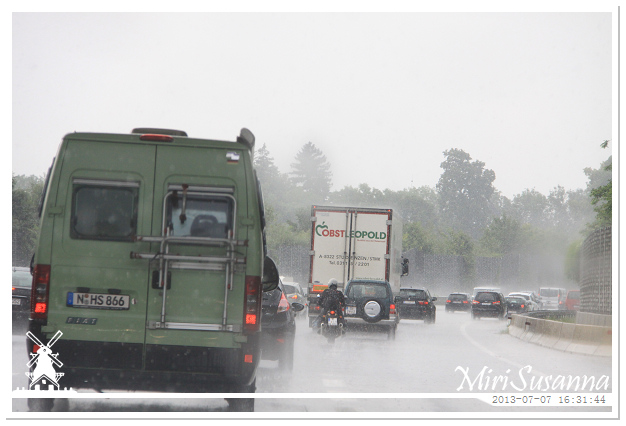 Raining.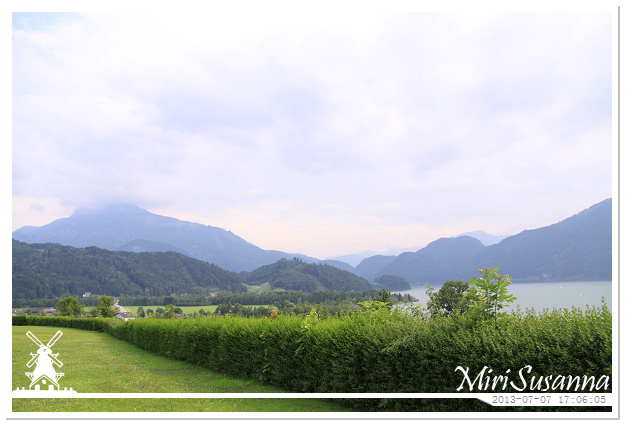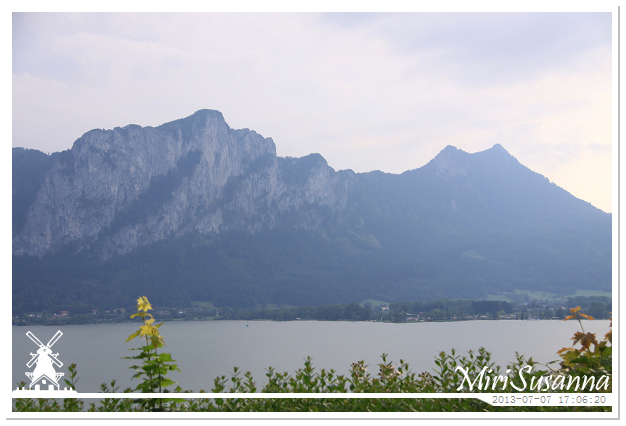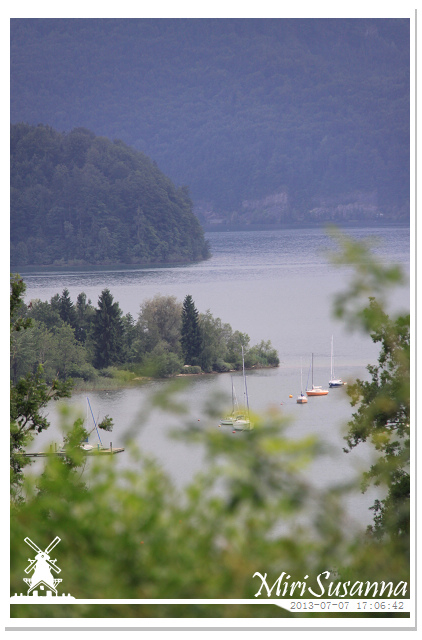 Take a higher point to make his footprint.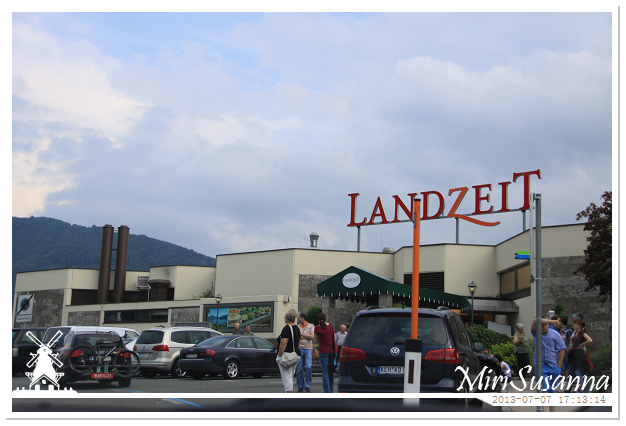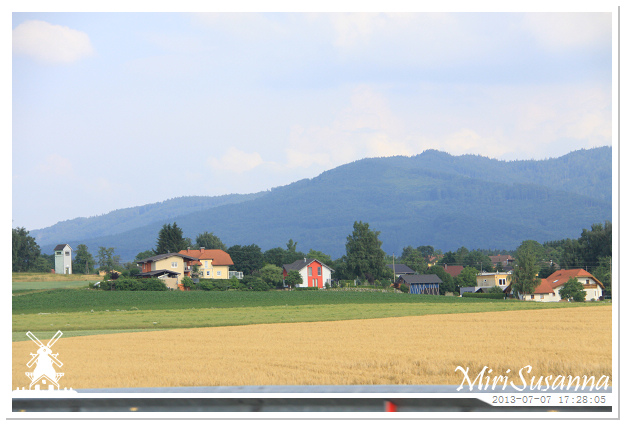 Stop for WC.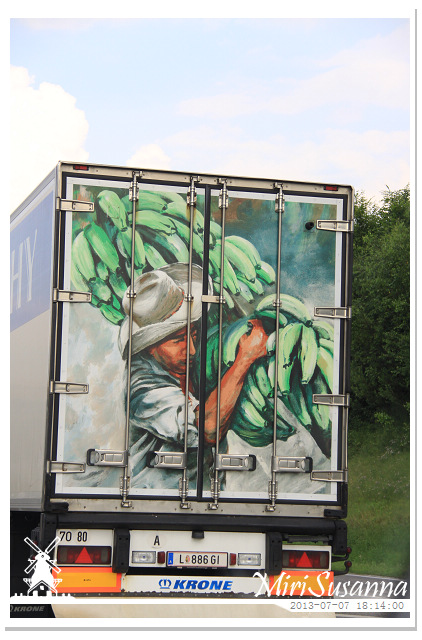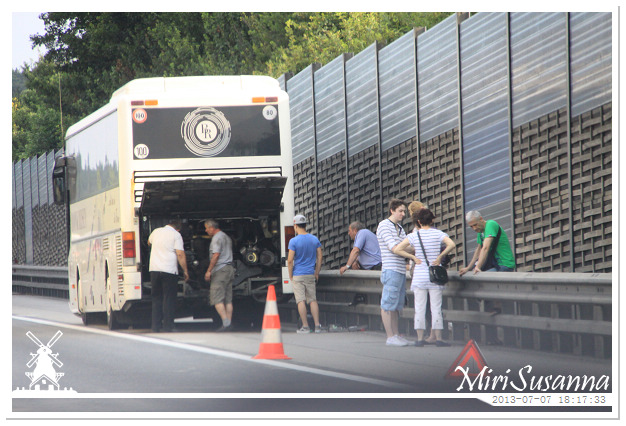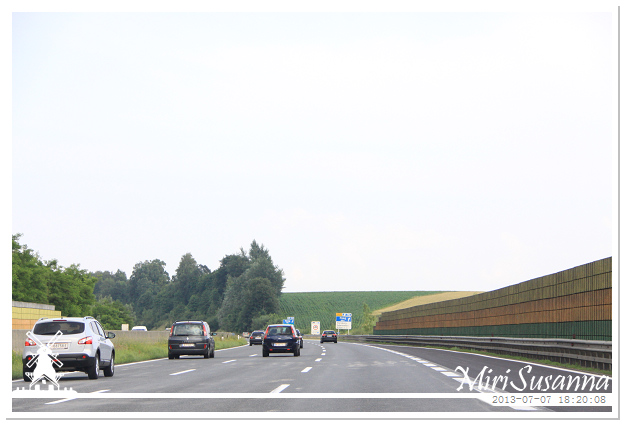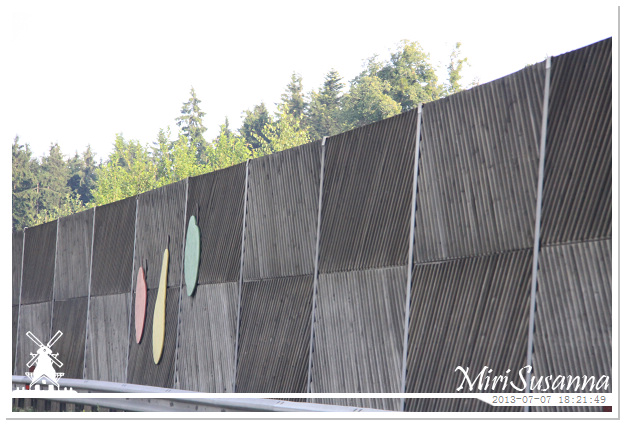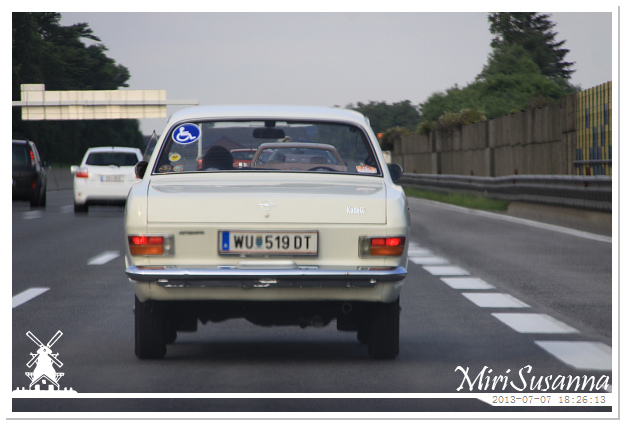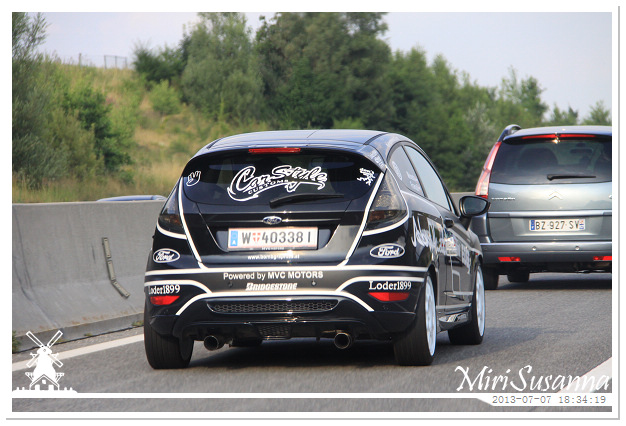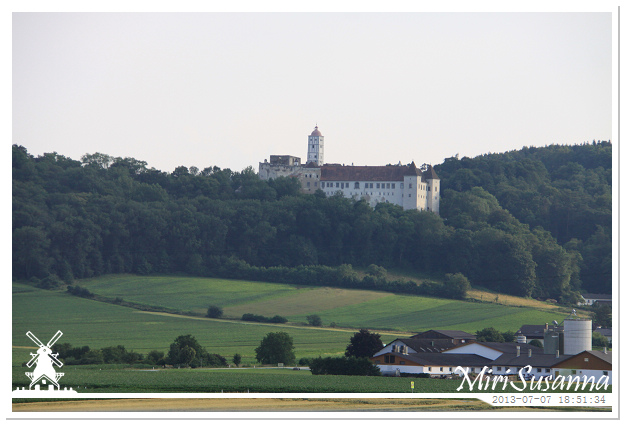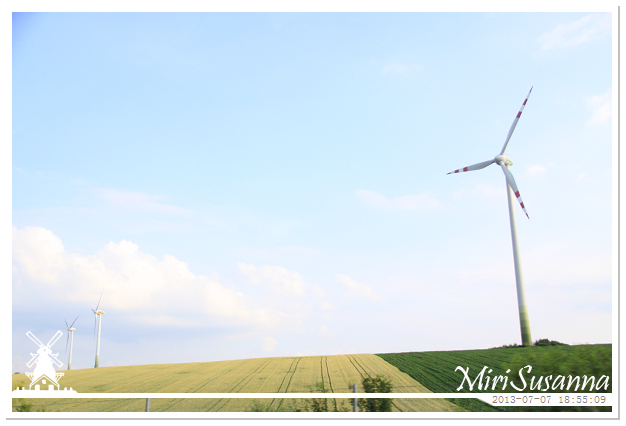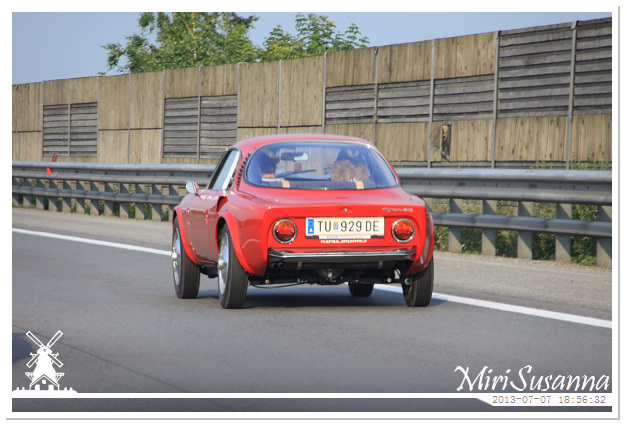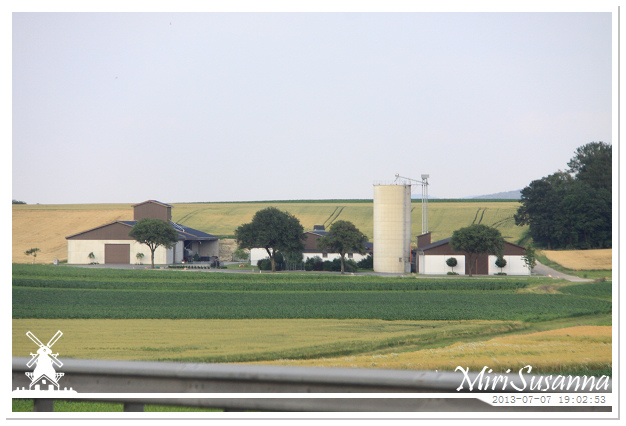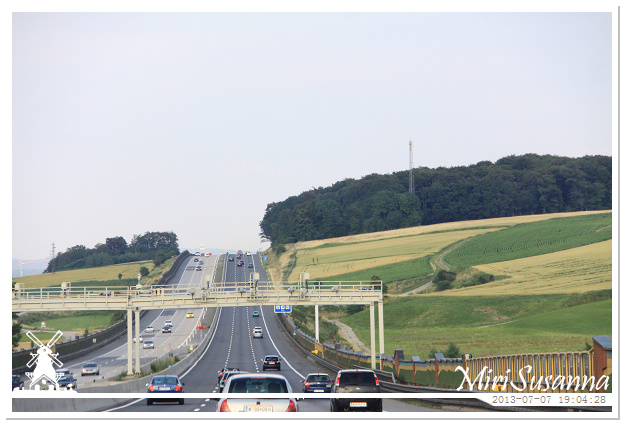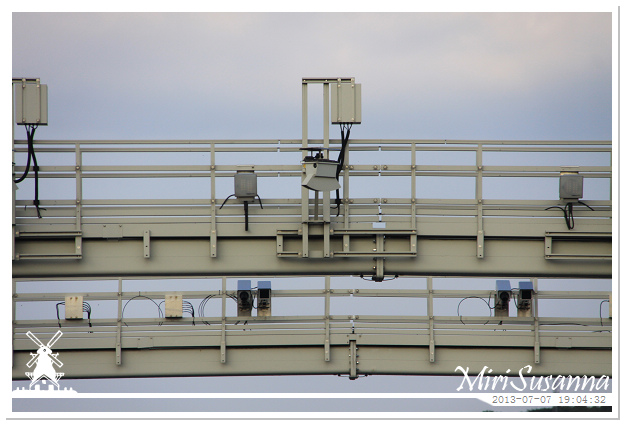 Camera!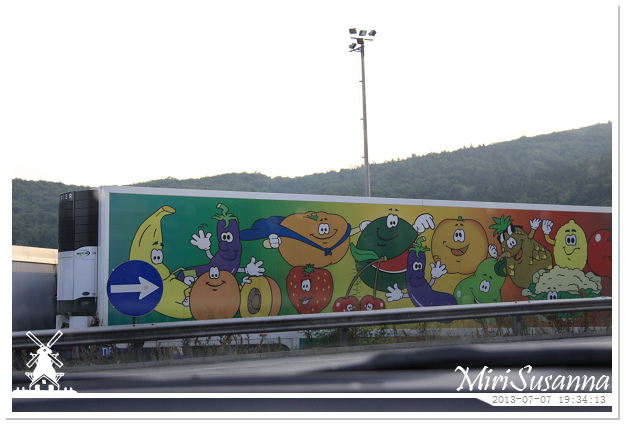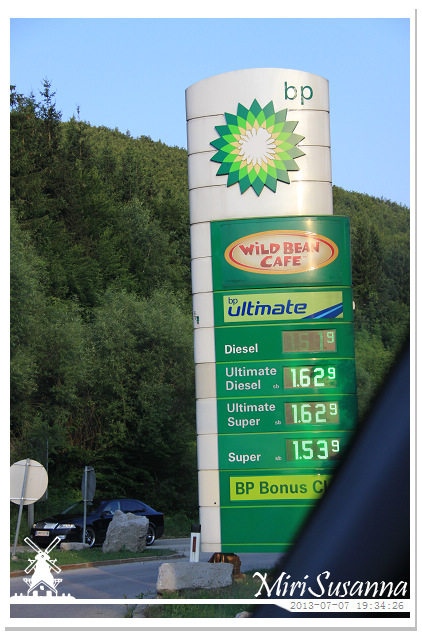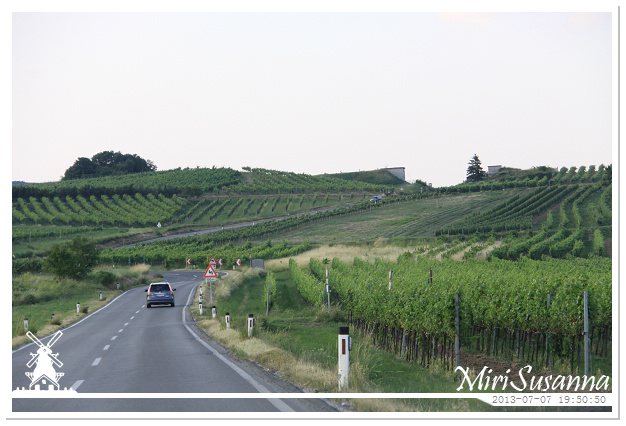 Almost arrive our hotel.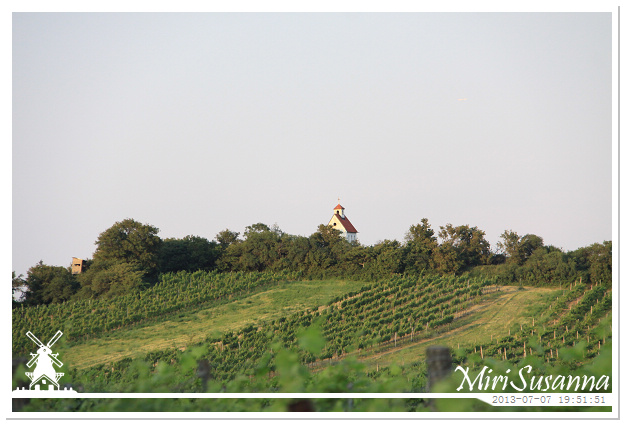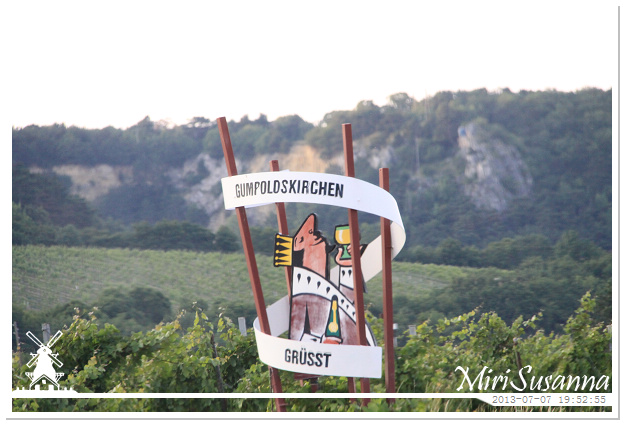 ~~ To be continued  ~~