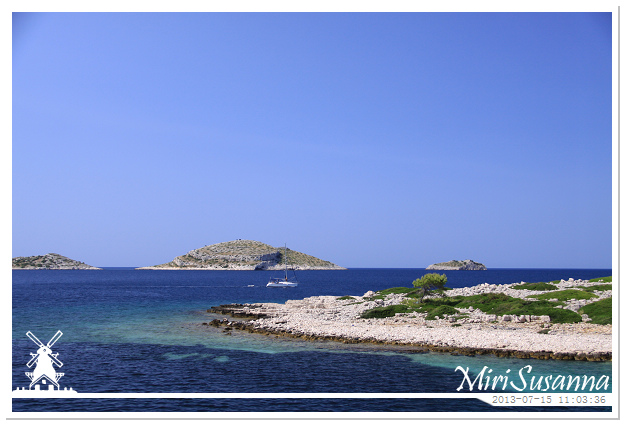 到克羅地亞,當然得去享受地中海那蔚藍的擁抱。這天,我們參加Kornati Excursion,到科納提國家公園(官方網頁)一日遊。這國家公園由89個大大小小的島嶼組成,每個島嶼都各有風采。它的海底世界也很精彩,是潛水天堂之一。
This day, we joined the Kornati Excursion to visit the Kornati National Park. This N.P. has 89 islands and covers the bigger part of the Kornati waters. This area has exceptional landscape and rich communities of the submarine eco-system, is an interesting destination for tourists, divers, mountaineers and other nature lovers.

View Larger Map


We need to arrive Zadar on time, so depart early in the morning.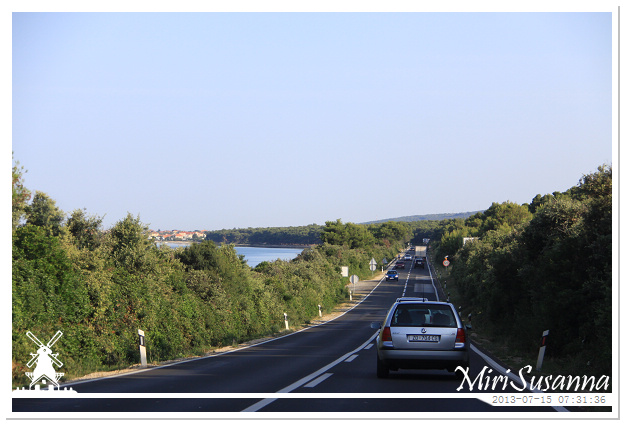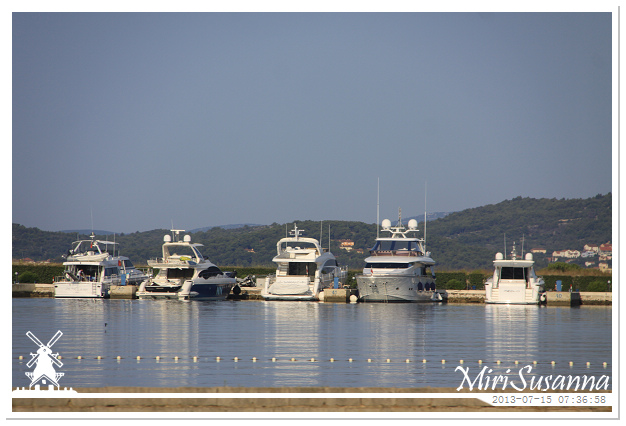 Stil habour.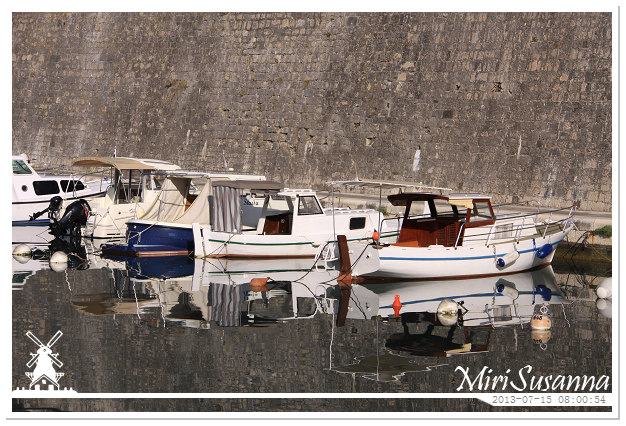 Arrive Zadar, walking to the meeting point.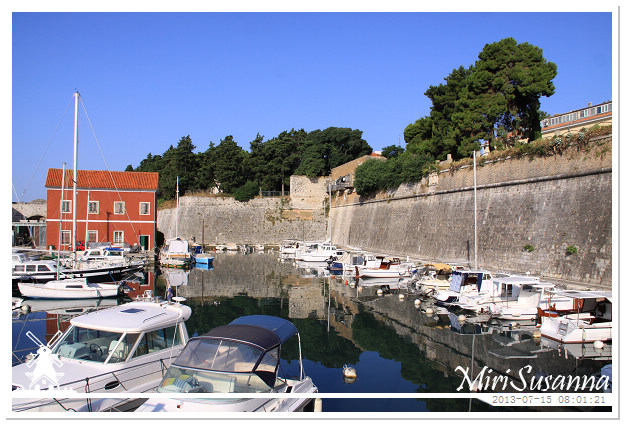 清晰的倒影。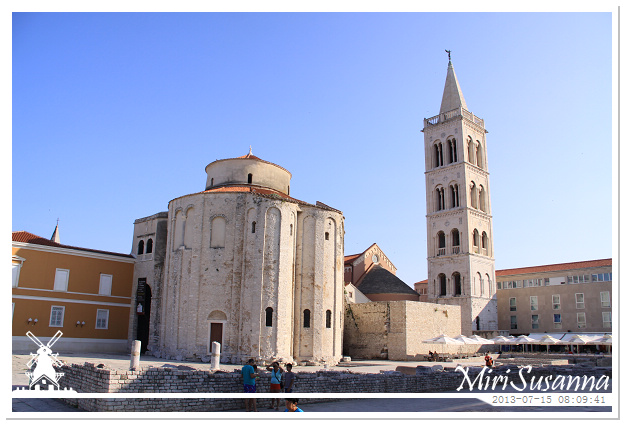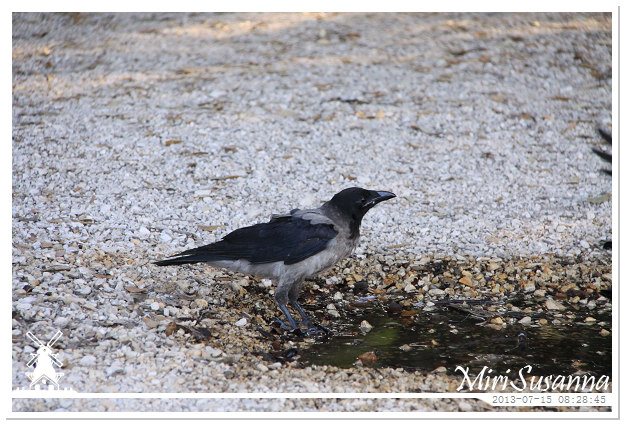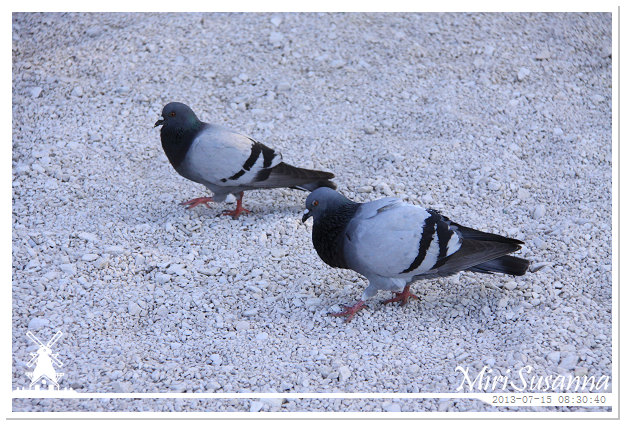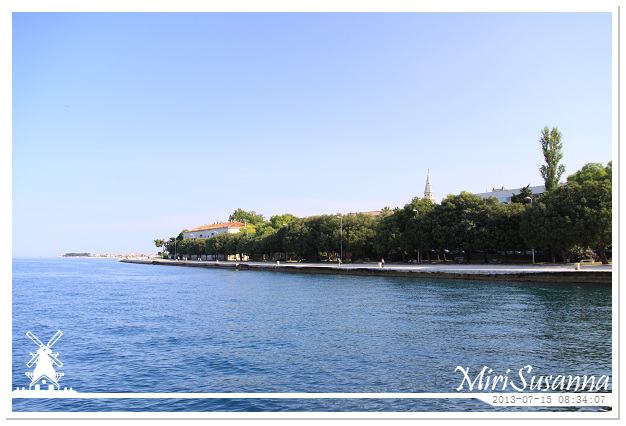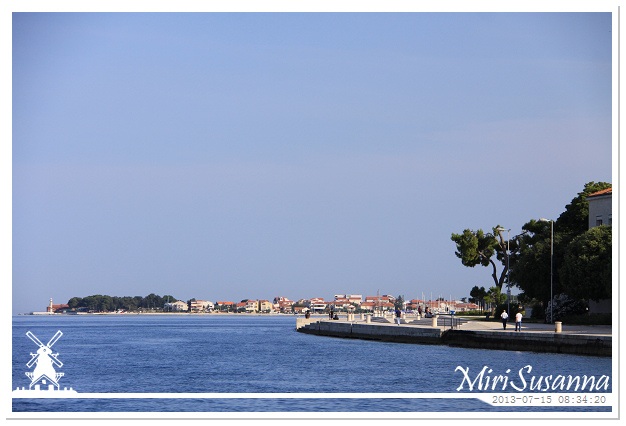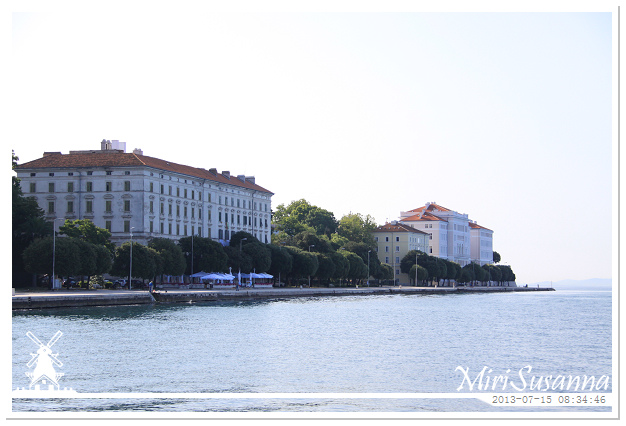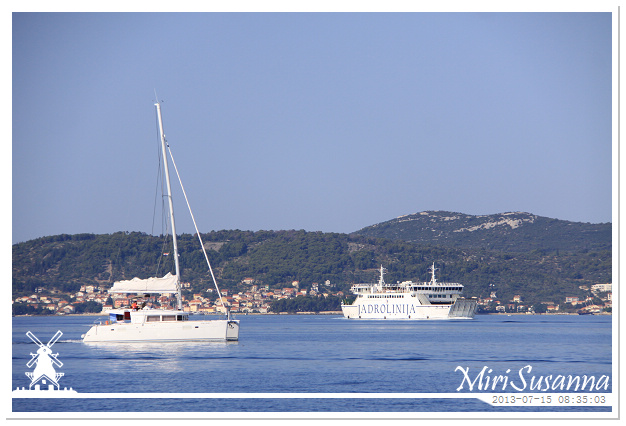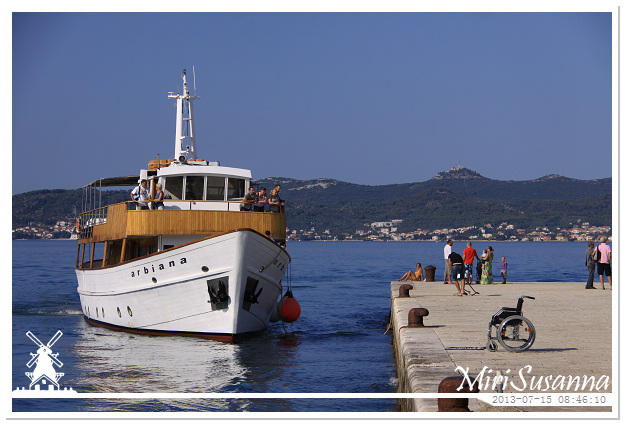 This is not our boat.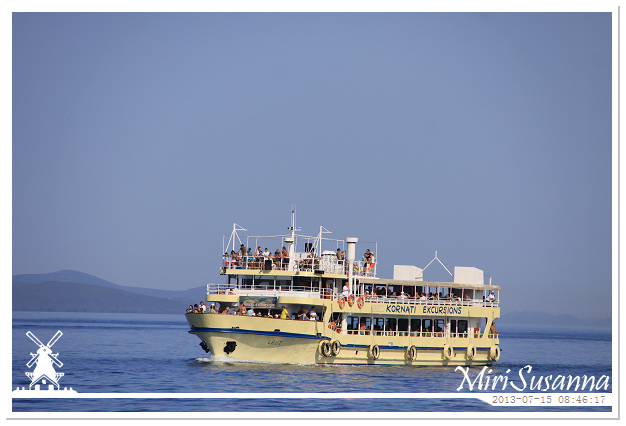 Yes, this one. Leut!


出發囉!我們直接爬到最高那層去擠位子。
Beginning of our wonderful journey with Leut!!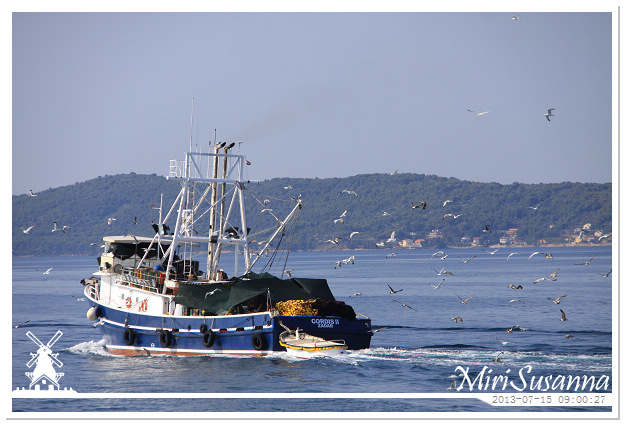 漁船與海鷗。
Fishing boat and seagulls.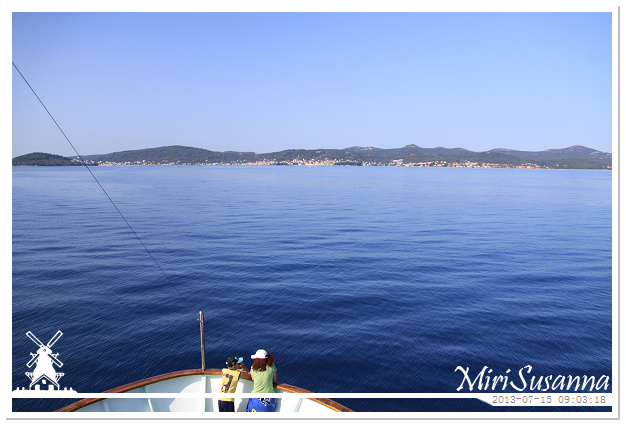 蔚藍的海洋。
Blue Blue ocean.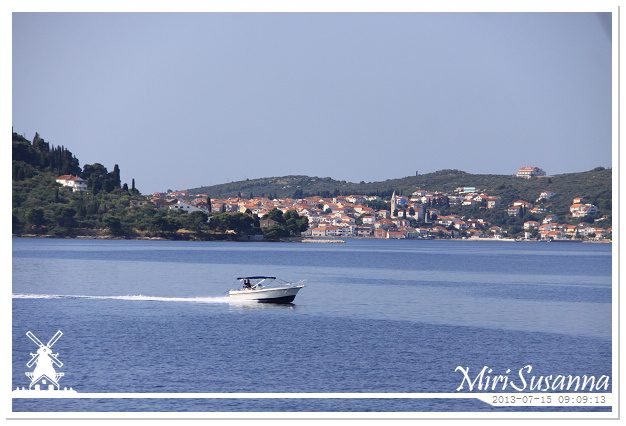 Zadar對面的Ugljan島上的村落。
Village at Ugljan Island.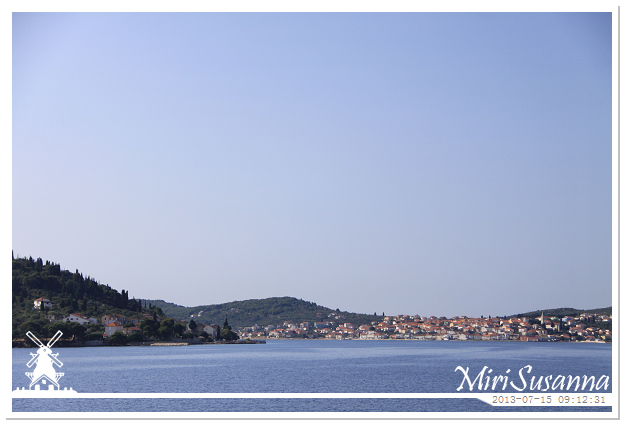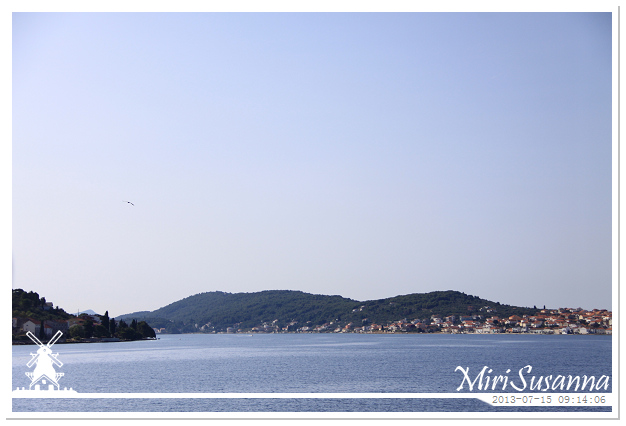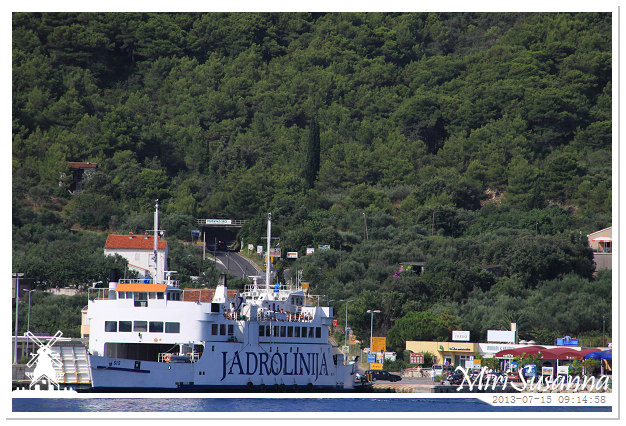 渡輪。
Ferry.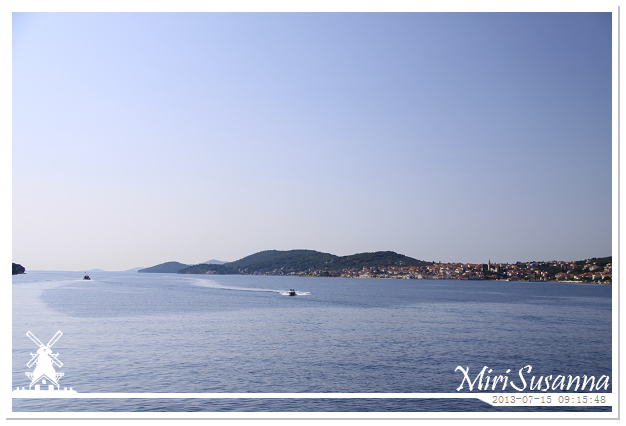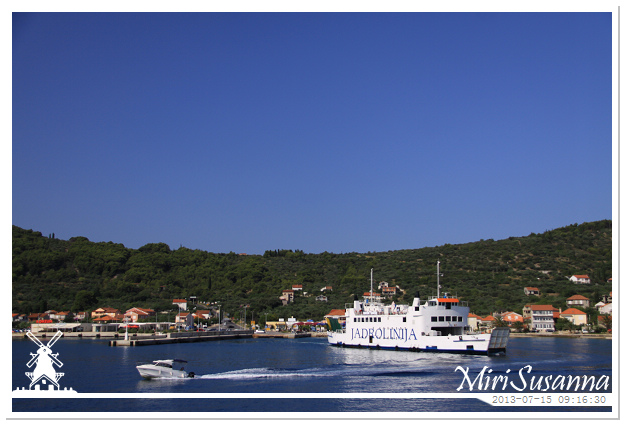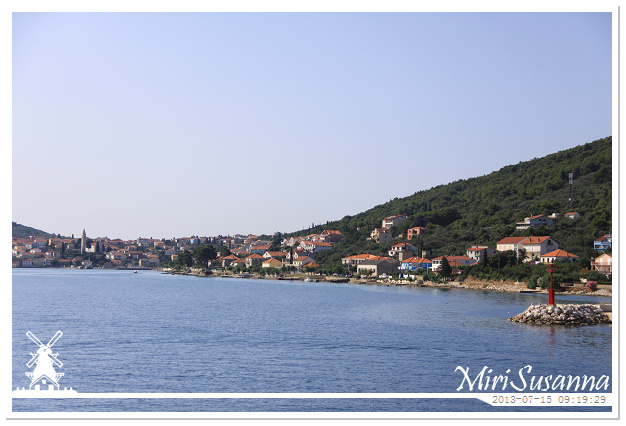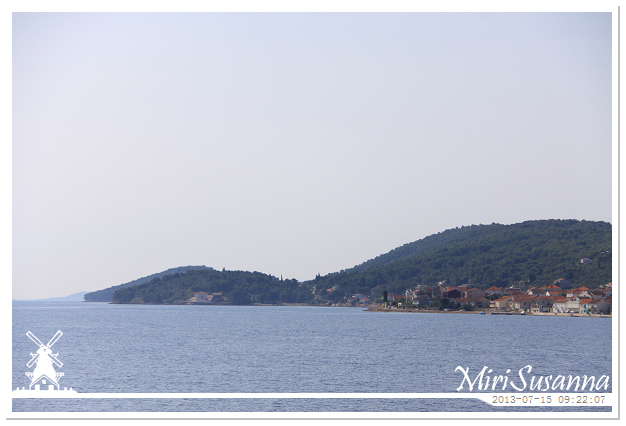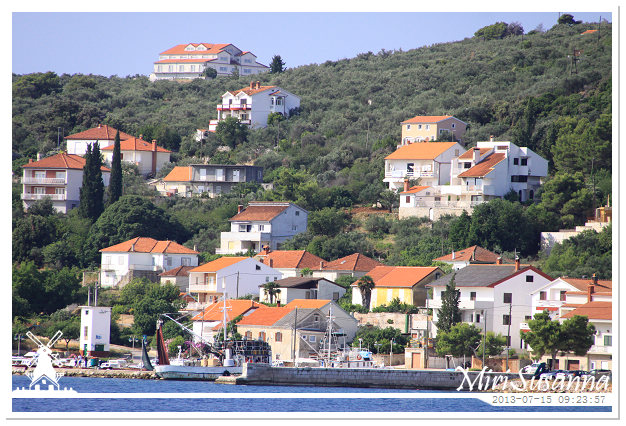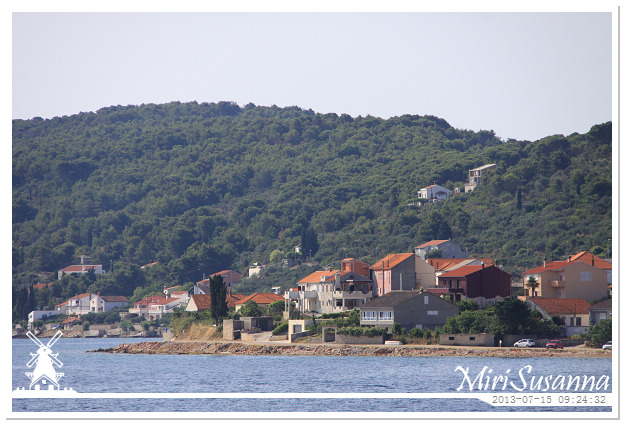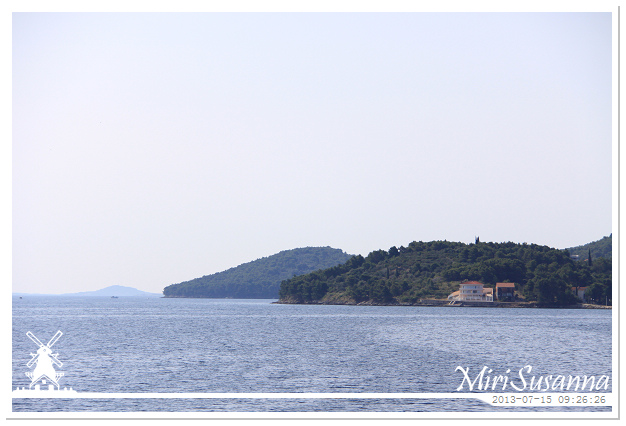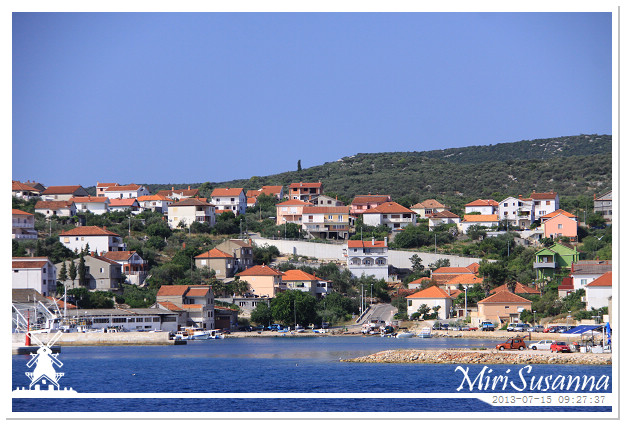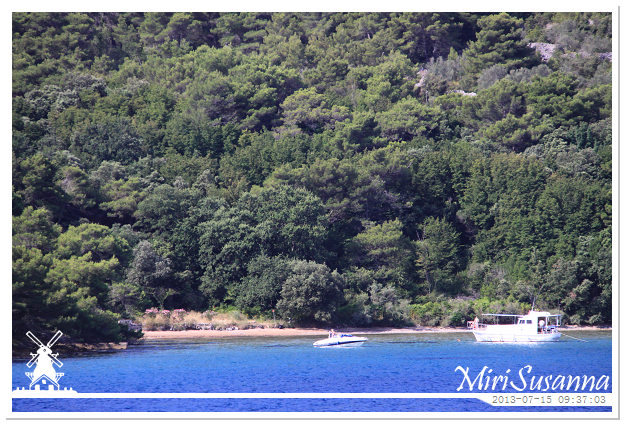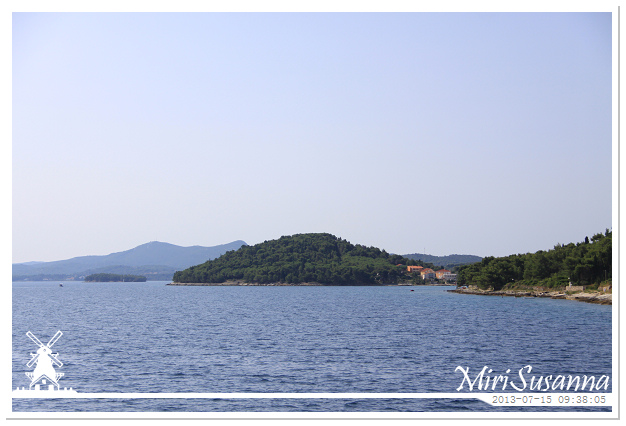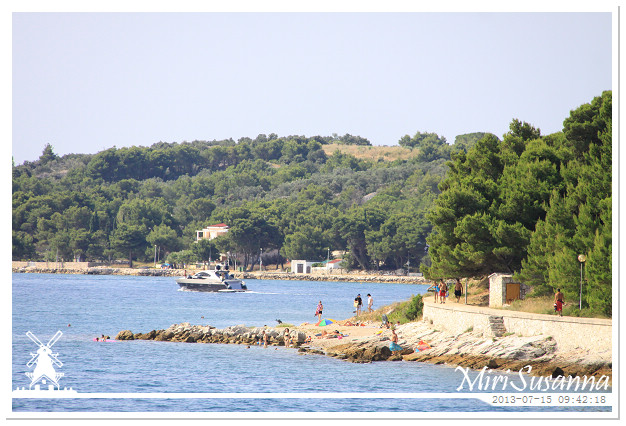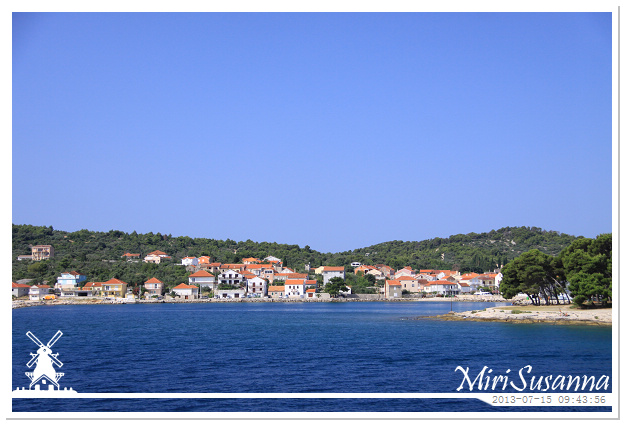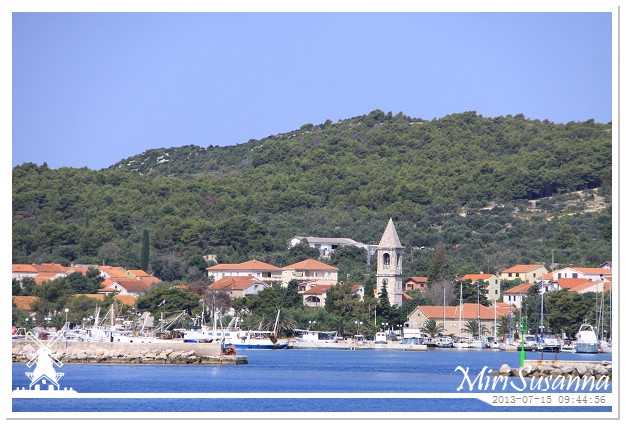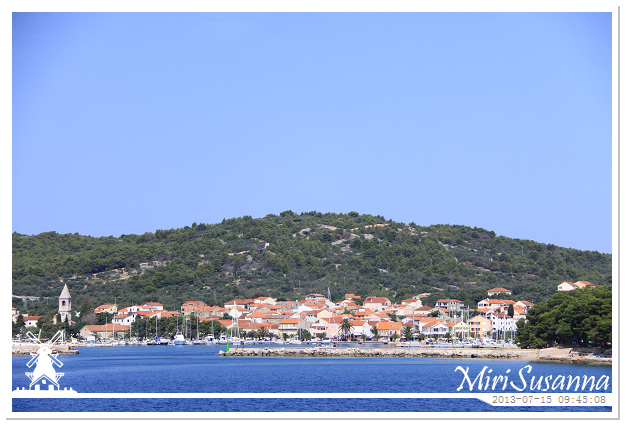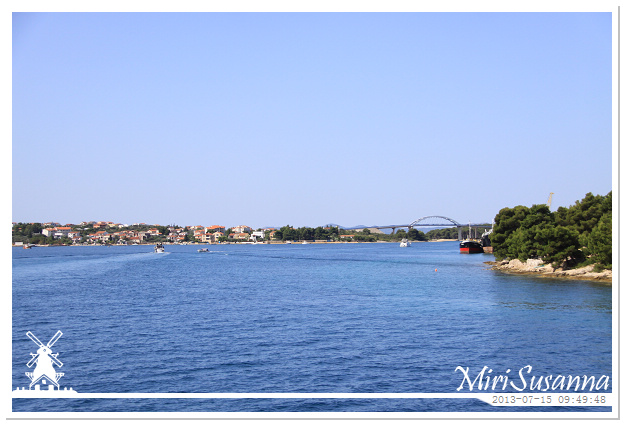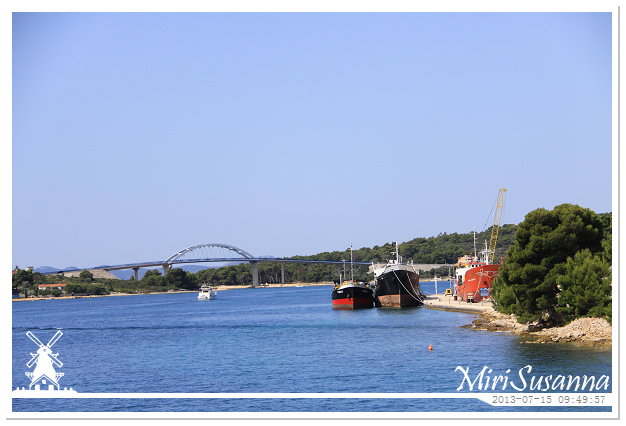 連結Ugljan島和Pašman島的Ždrelac大橋。
Mali Ždrelac is a small strait in the Adriatic Sea located between the Croatian islands of Ugljan and Pašman. State road D110 passes over the strait via the Ždrelac Bridge which spans the entire strait.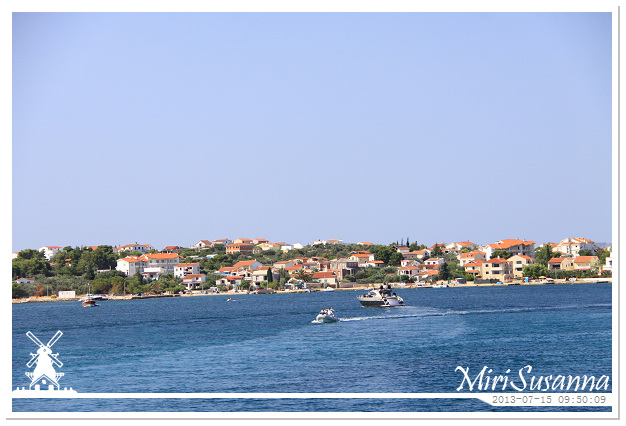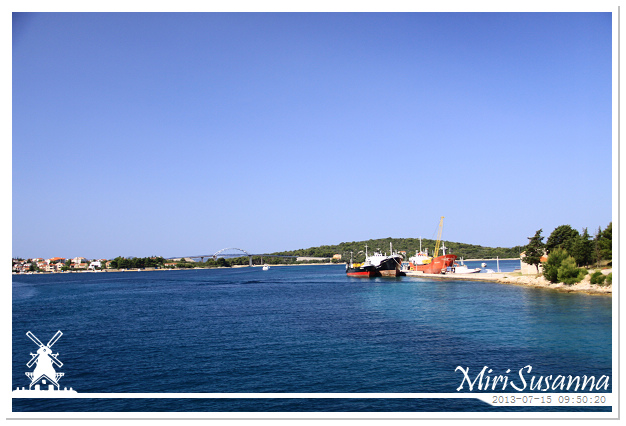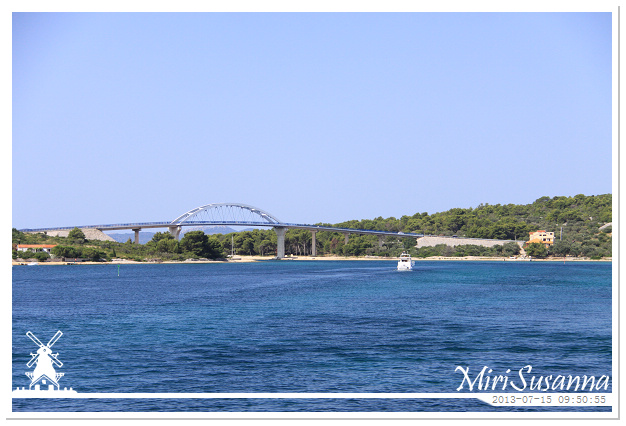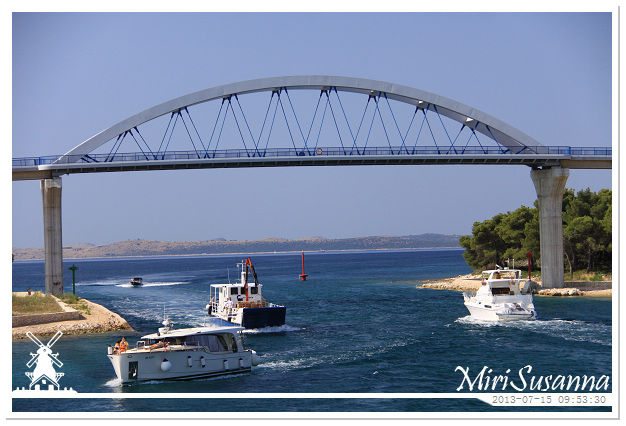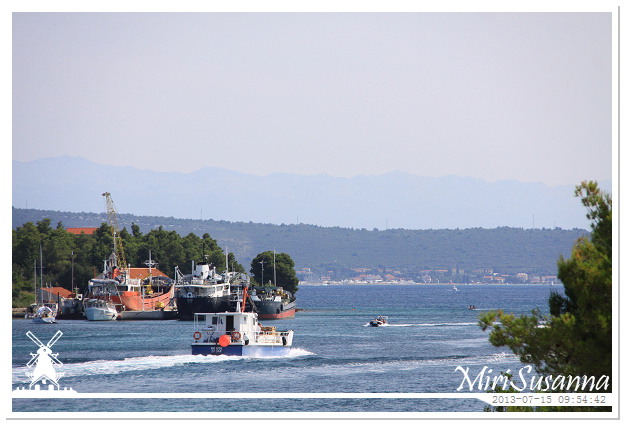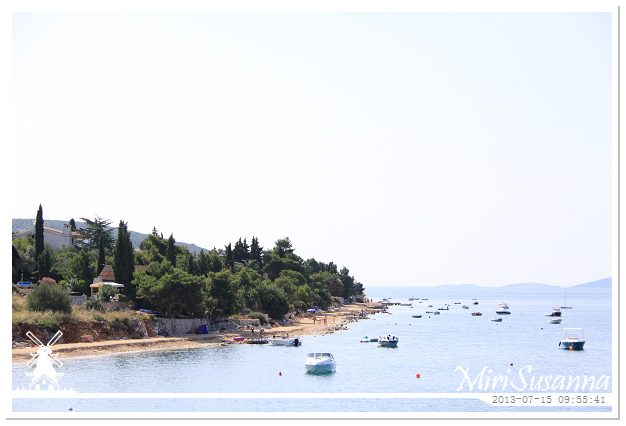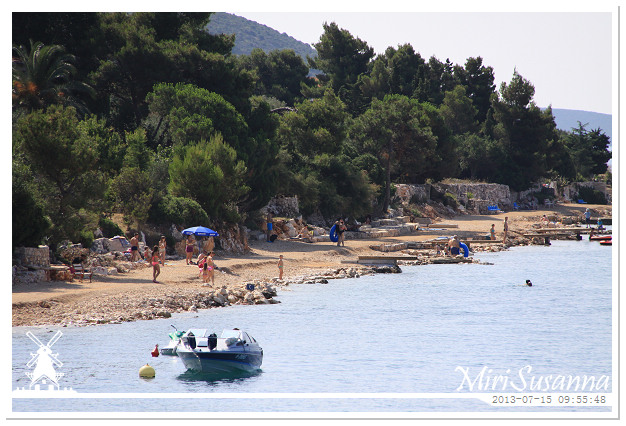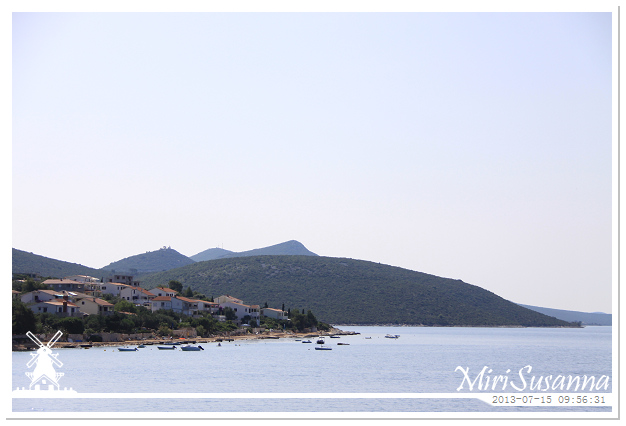 經過Ždrelac大橋,就接近科納提水域了。
Going forward to Kornati Waters.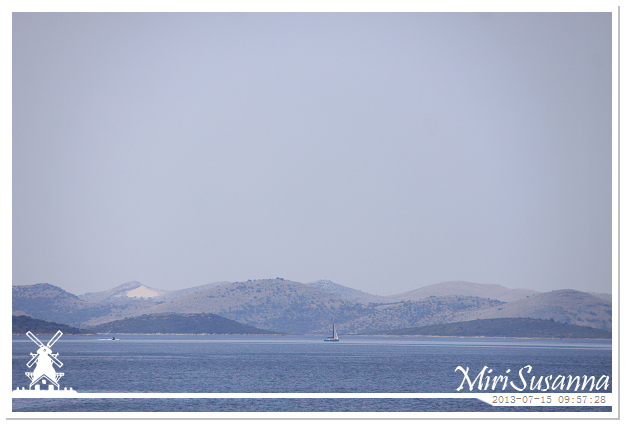 每個角度都有美景。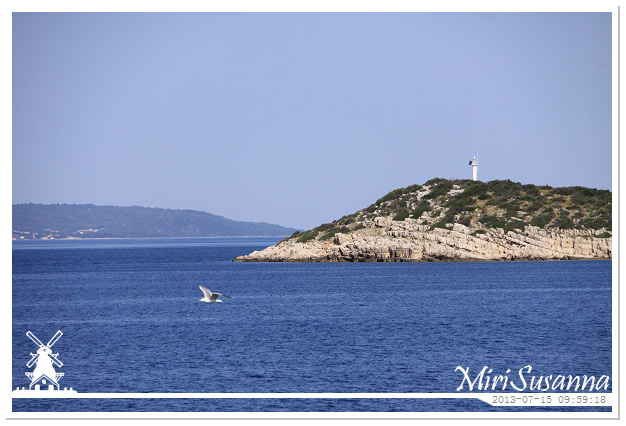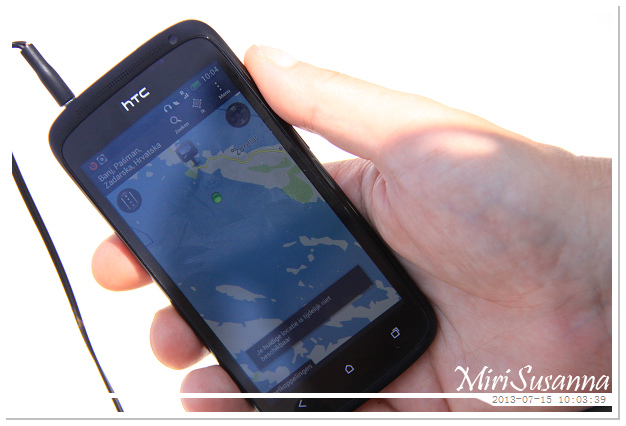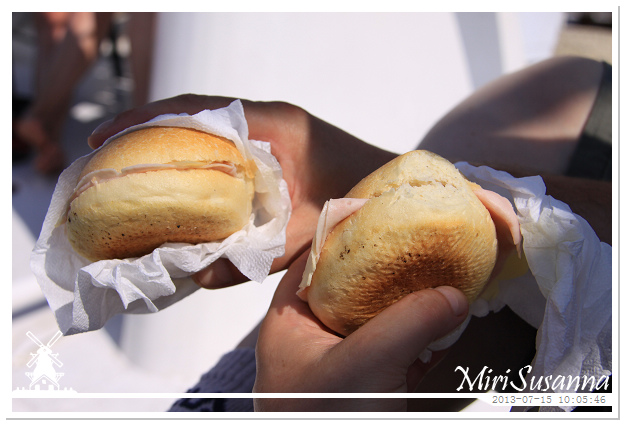 我們的早餐。
Our breakfast.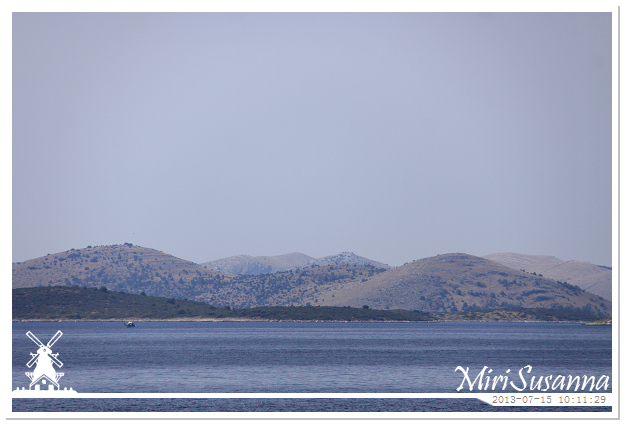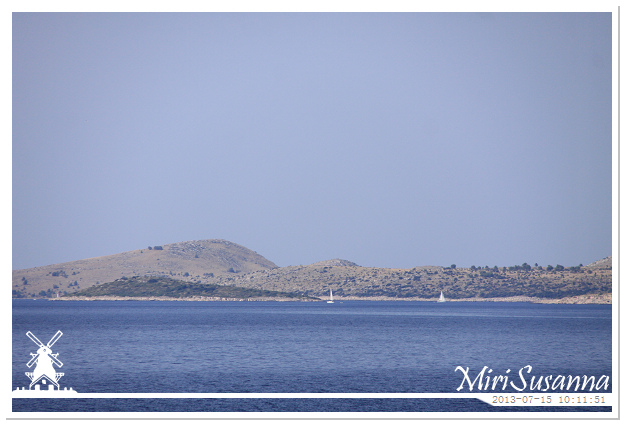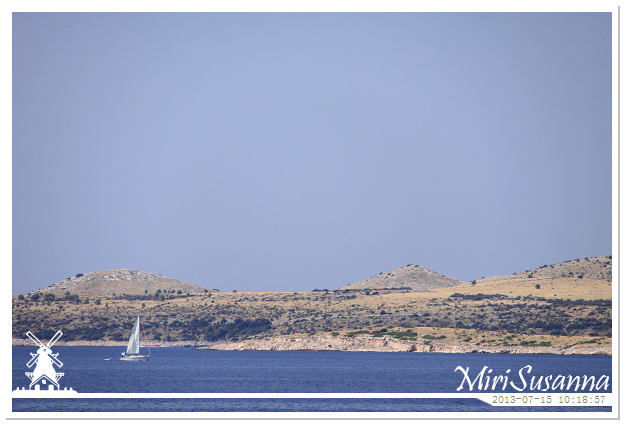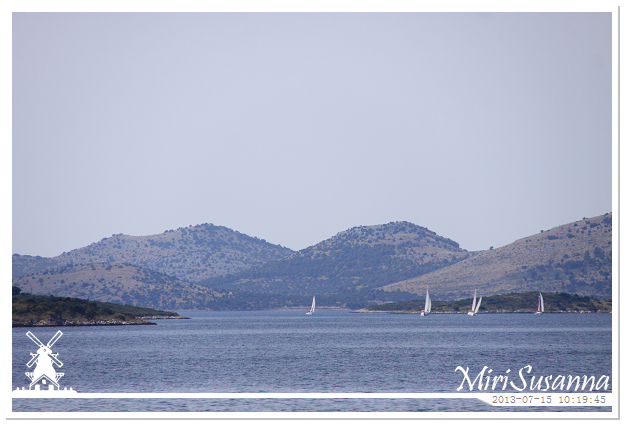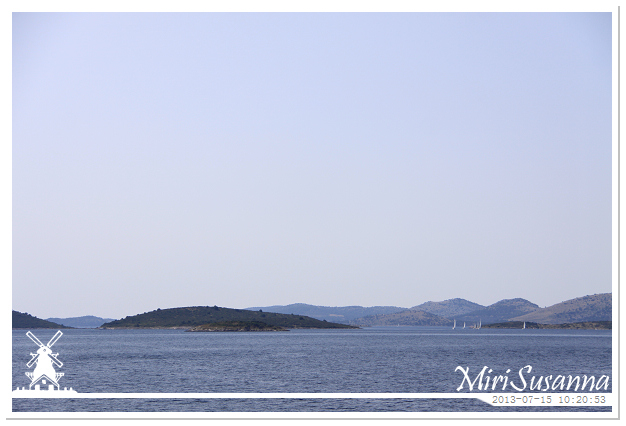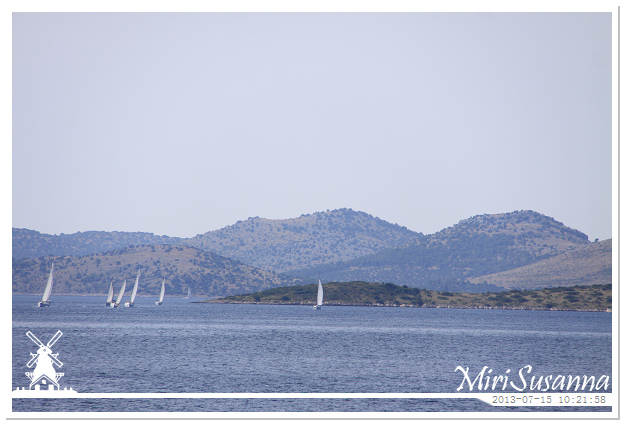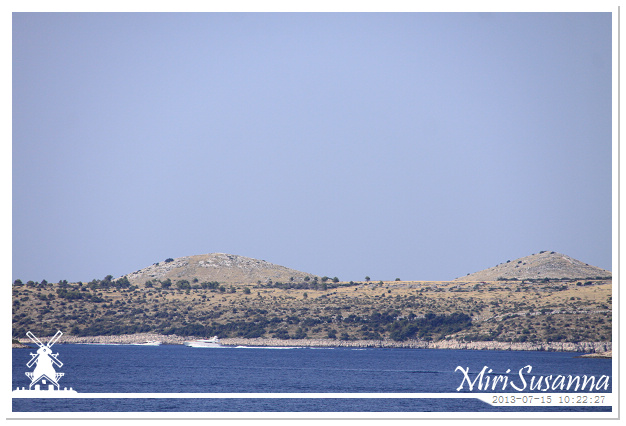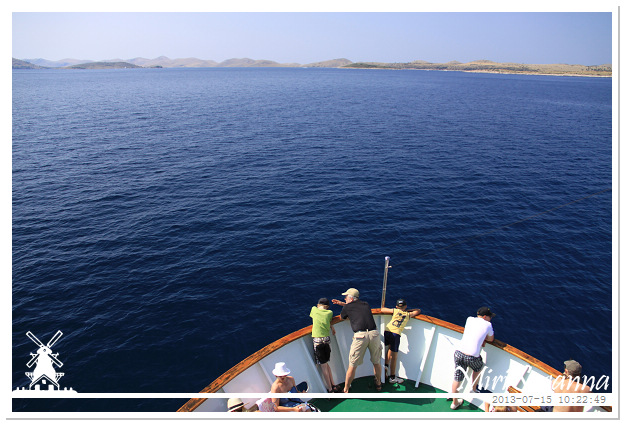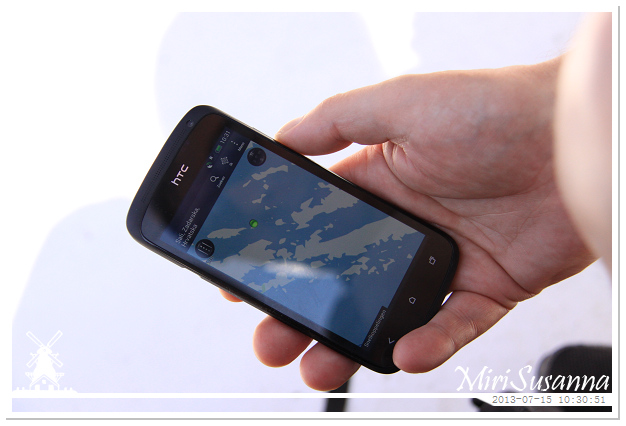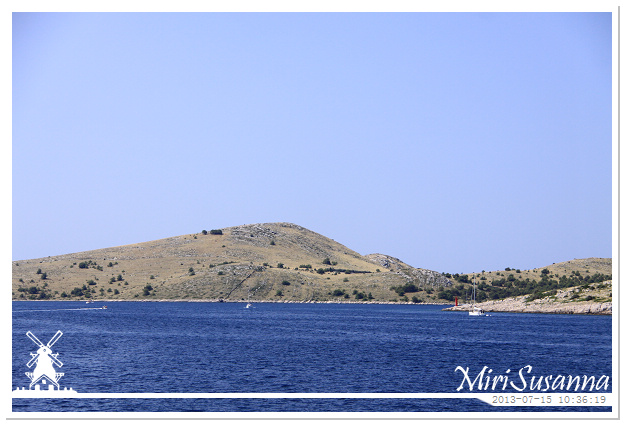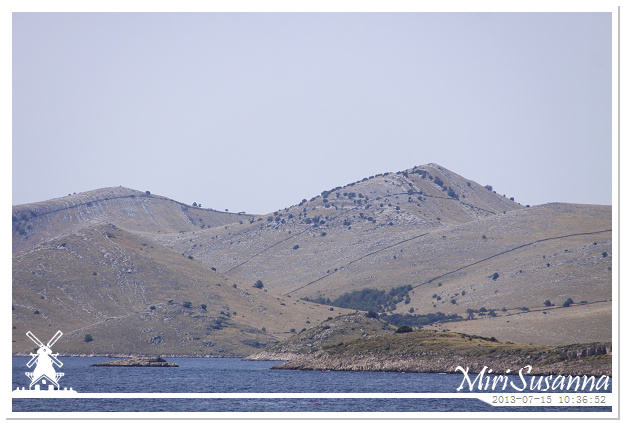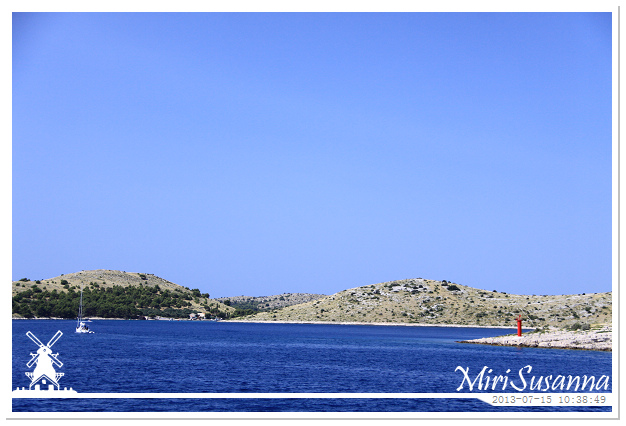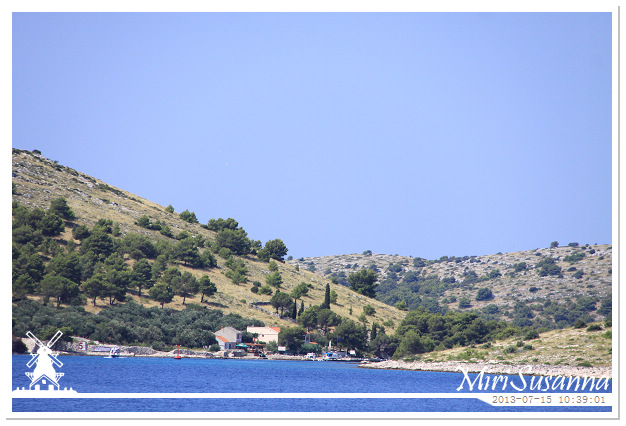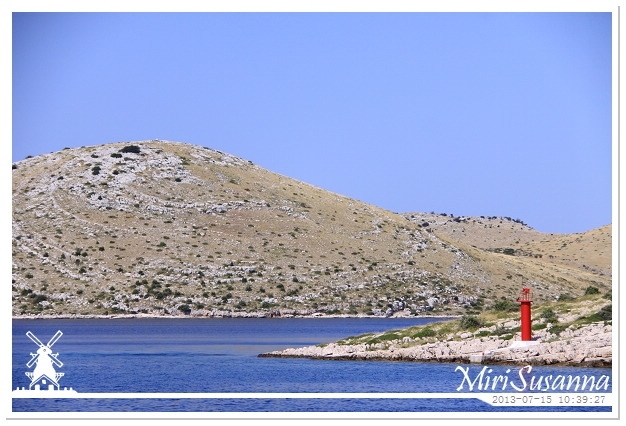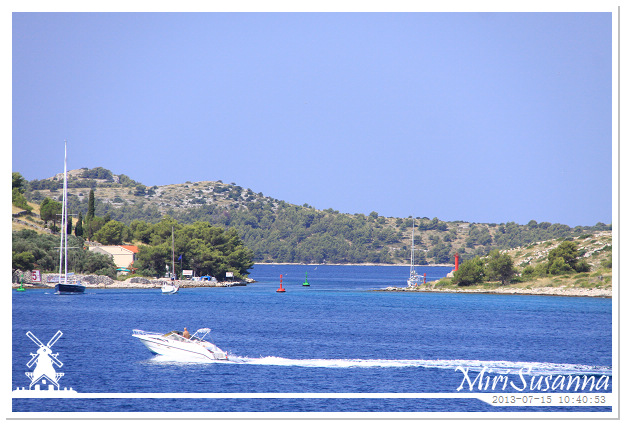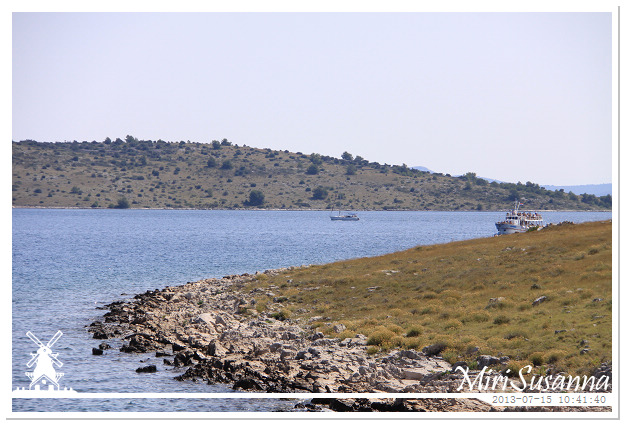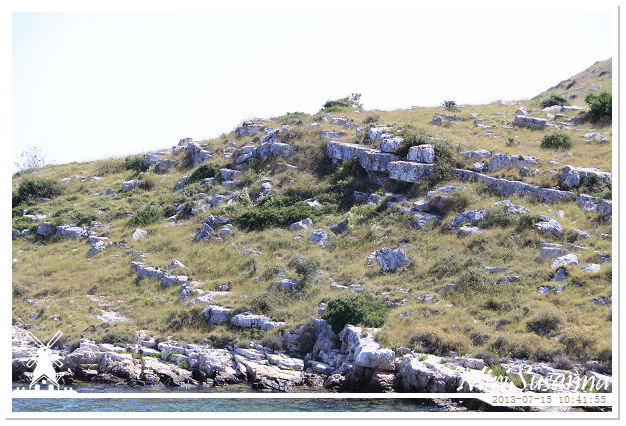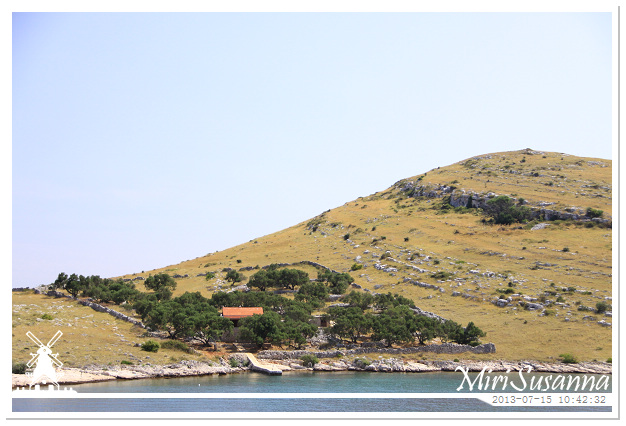 在上面很多照片上都能看到很多長長的直線,把島上的土地劃成一塊塊的。這些人工建造的石堤是科納提的特色之一。據官方網頁的介紹,建造石堤的主要目的是保護自己的領地和牲畜。在開荒的時候,人們把遍地的岩石用來造石堤。一段兩公里長,兩米高,50-80公分寬的石堤,約需兩個人及150-200天的努力。鞏固的石堤,可抵禦海風的吹襲,也能保護農作物被動物破壞或海風帶來的鹽分所害。
As you can see, there are many walls/lines which separate the land at the islands into pieces. Hereby, the introduction about the walls at offical website of Kornati N.P. : The walls are certainly the most impressive and attractive man-made feature of the Kornati. Or better to say, the dry stone walls. The kilometres long walls that cut over the Kornati islands are definitely one of the biggest tourist attractions. As soon as you see them, they raise questions. Who built them? Why? How much time and effort it took to build them? Who built them? The peasants from the island of Murter, the first Kurnatars. Why? There are several reasons.
The primary reason was to create boundaries between estates and separate pastures. The largest Kornati walls are really boundaries between estates but the oldest real walls were erected to precisely mark off pastures. Because of frequent absences, a good wall was the guarantee of good neighbour relations – after you return from your domicile, you could be certain you would find your flock on your pasture. Another reason was that rocks were cleared from the land when the people were trying to wrest each foot from karst and scrub in order to plant vines and olives. Those rocks were immediately used to build the walls that protected the crops from the grazing animals as well as from the wind and the salt blown from the sea. How much time and effort it took to build them? Two men (who know how to do it) can build a wall 2 kilometres long (2 metres high and 50-80cm thick) in 150-200 days. It's backbreaking work. They used to work during the day in winter and in summer, to escape the heat, they worked during the night and slept through the day.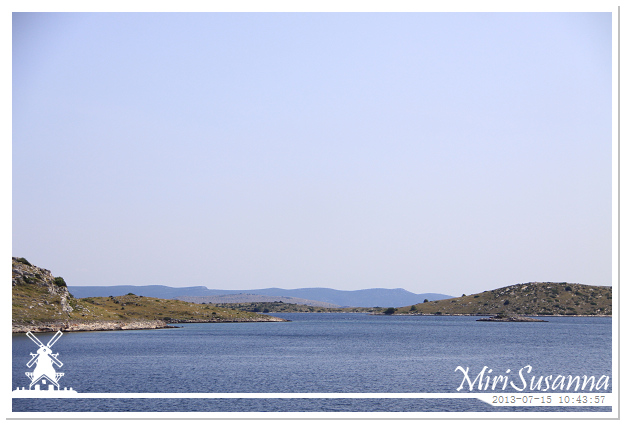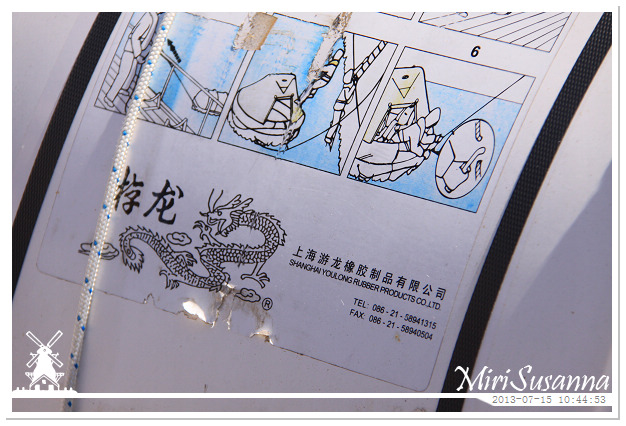 船上的救生艇是中國製造的。
Made in China.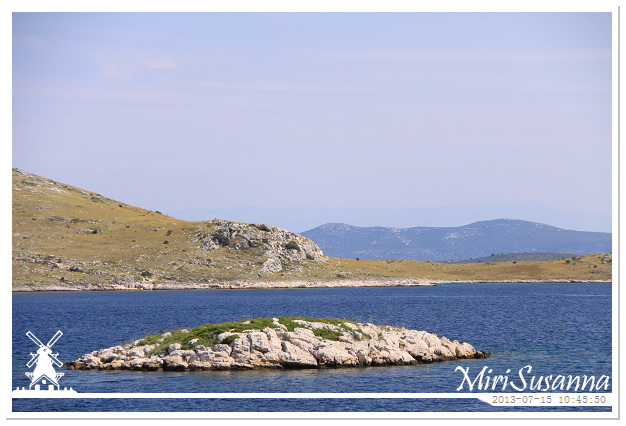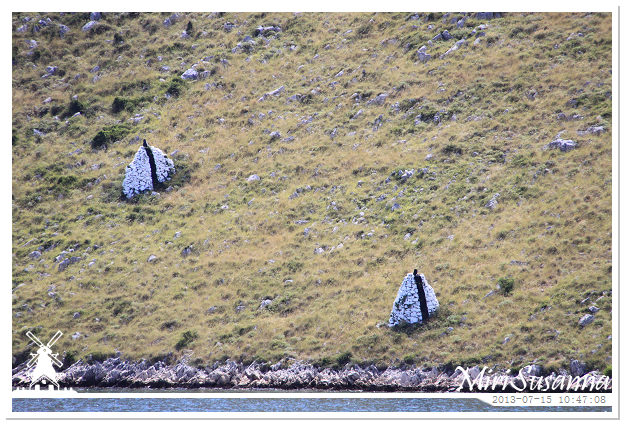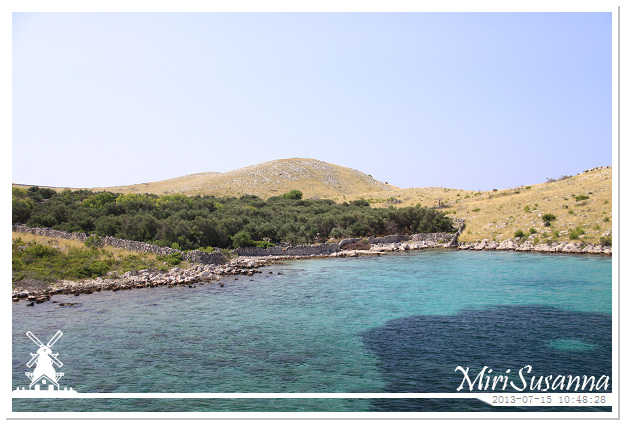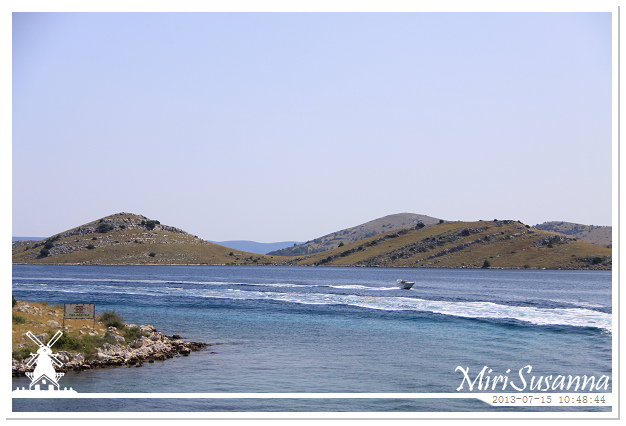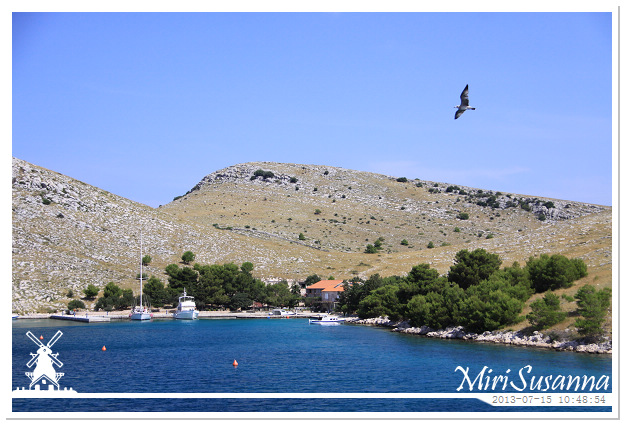 那隻海鷗有畫龍點睛的效果。^^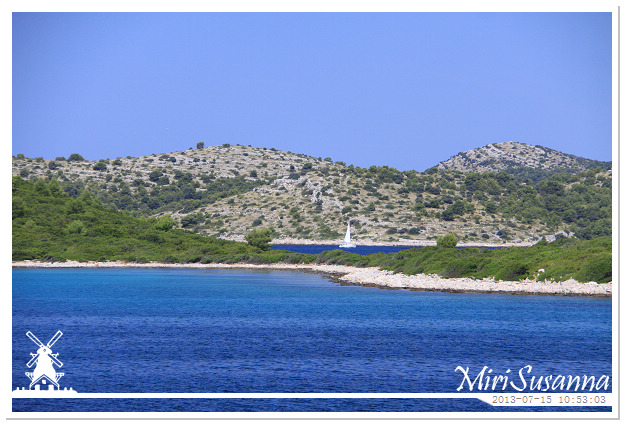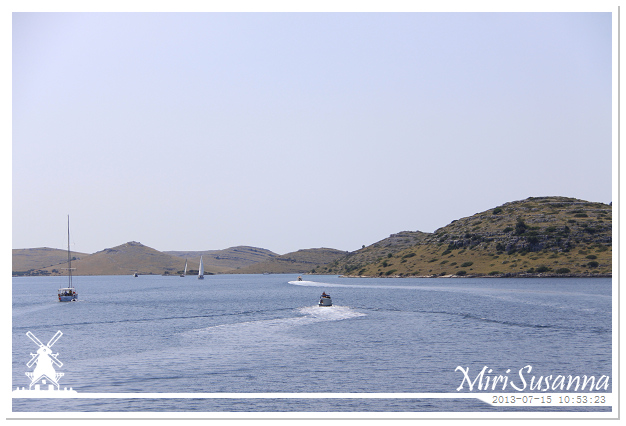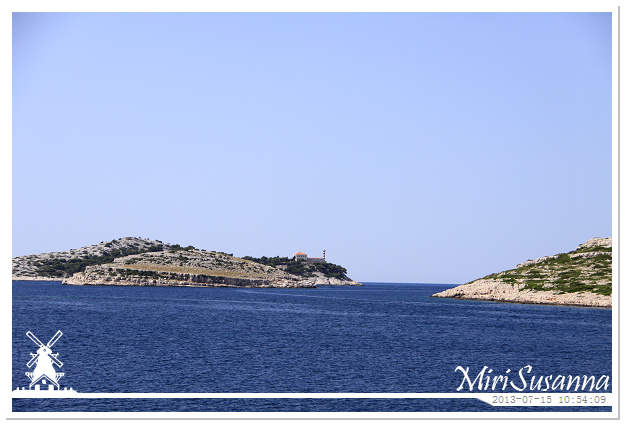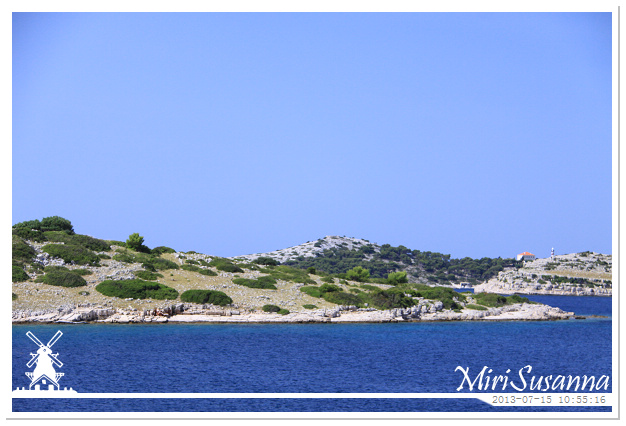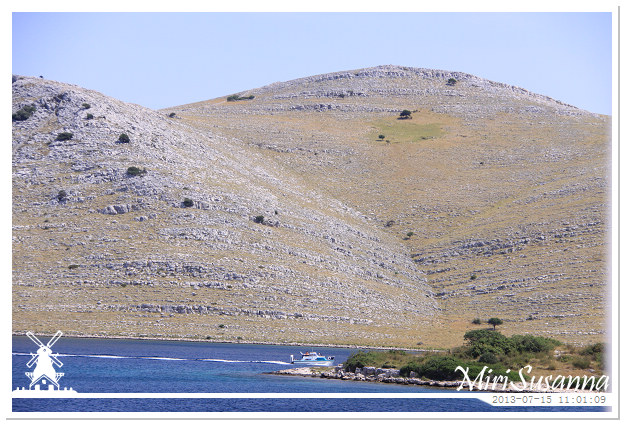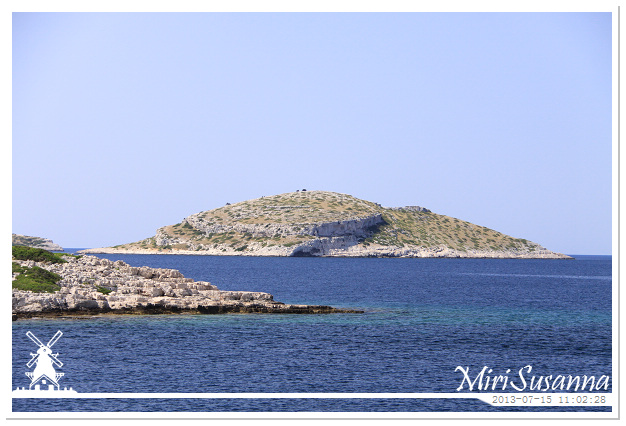 一層層的石灰岩,就像天然的階梯。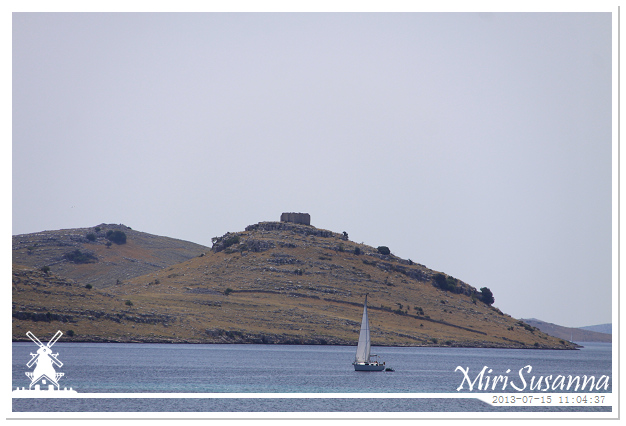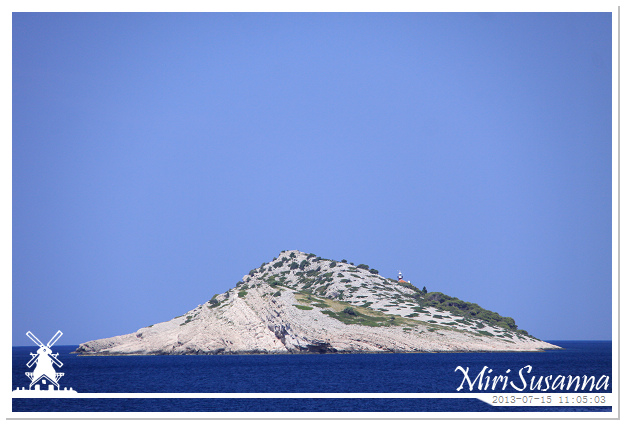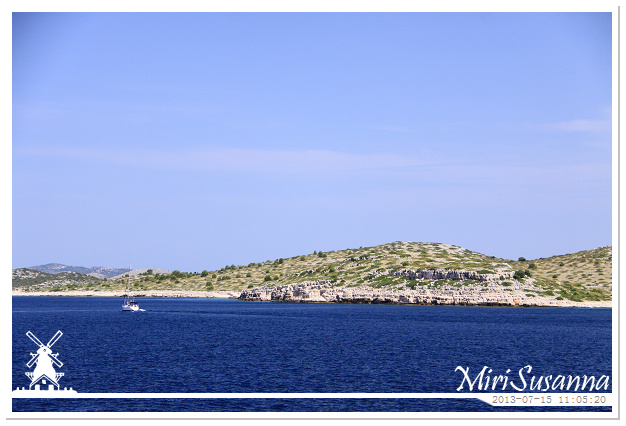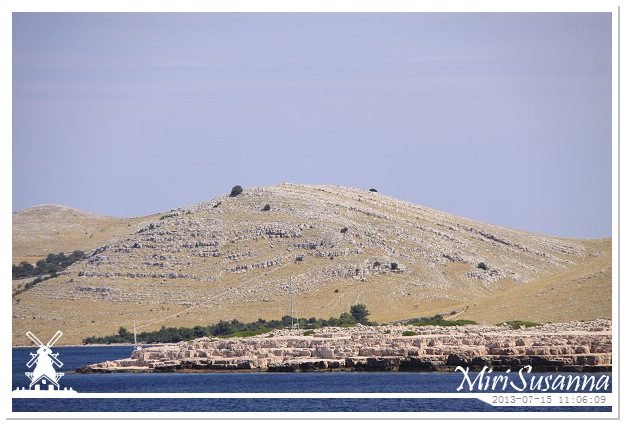 來到最外圍的島嶼了。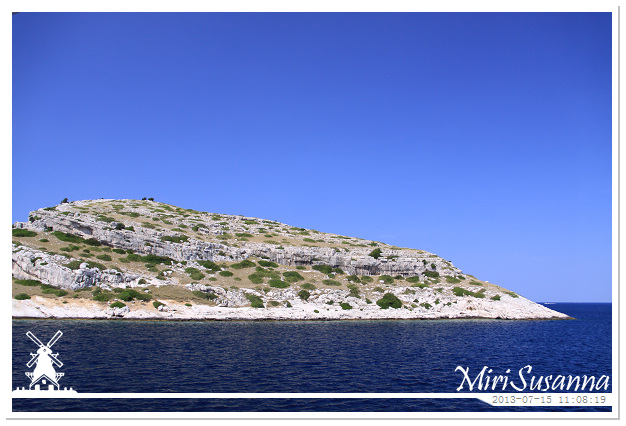 這自然界的美景,真的是怎麽看都有它的特色。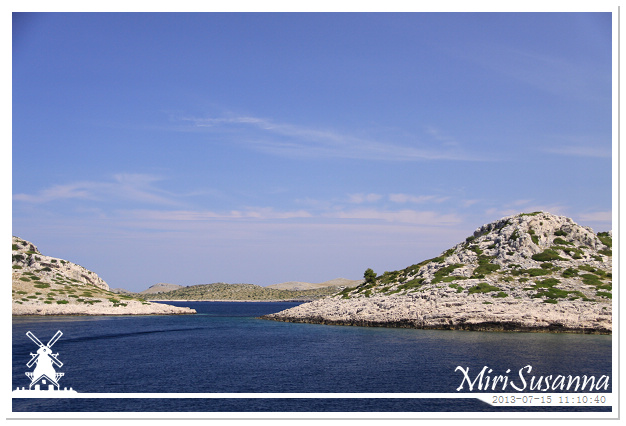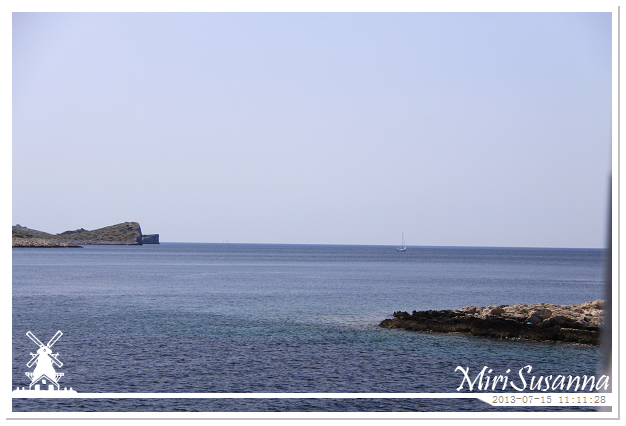 ~。Goto part II。~