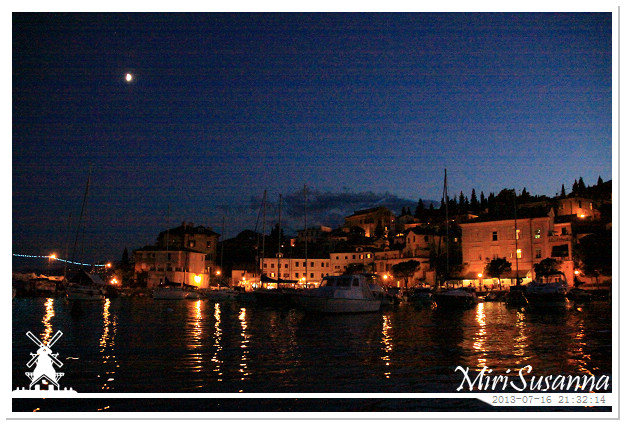 來到奧帕蒂亞,我們已經累翻了。看到旅遊手冊上有介紹坐船夜遊賞景這項,就去找它的出發點買票,當著是從另一個角度欣賞這個小城。
We're very tired when we arrived Opatija. When we found the night sightseeing boat tour, we just took the opportunity to visit this city with another way.

從酒店出發,去找賣票的地點。
Looking for the place where selling the night sightseeing boat tour.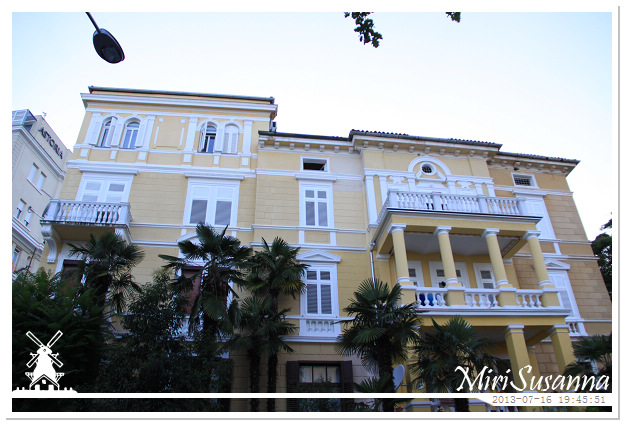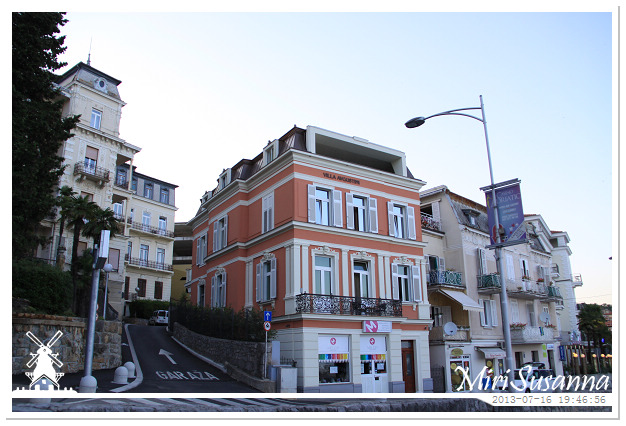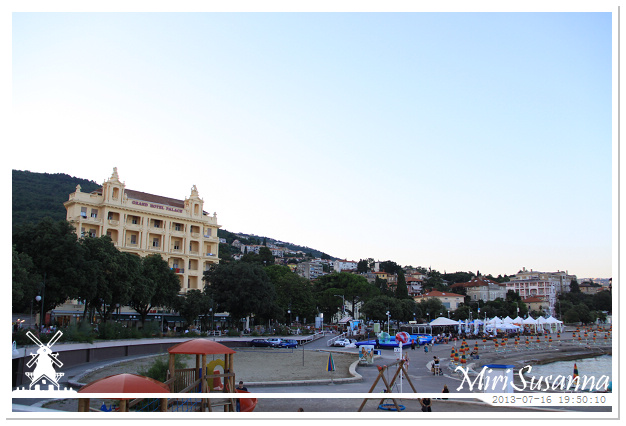 Recreative bay.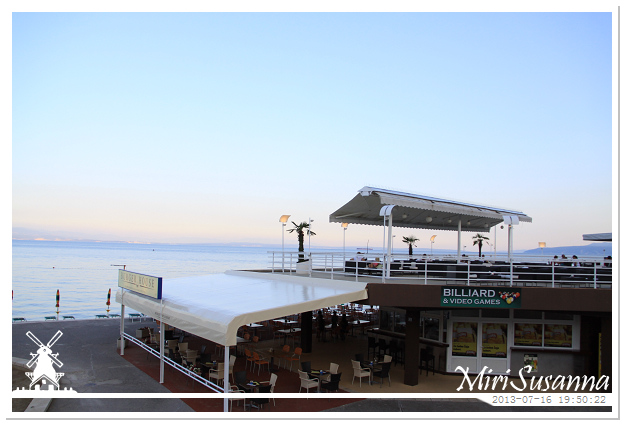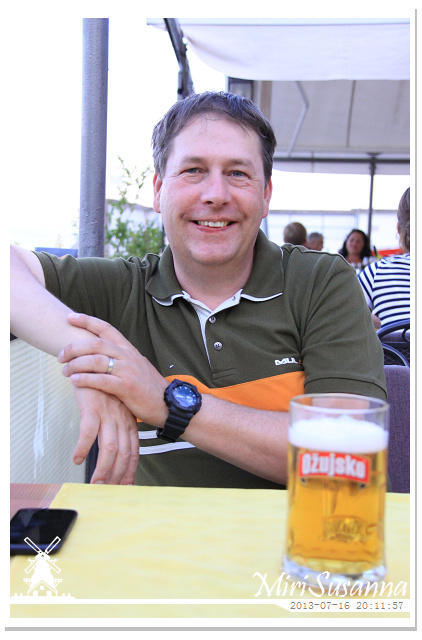 Having our dinner and waiting for the boat.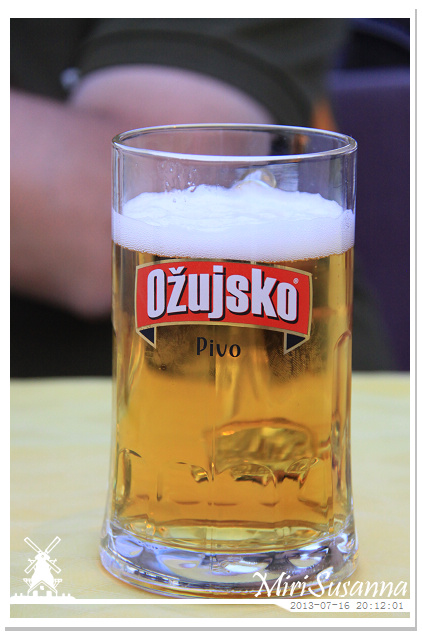 肉碎捏成的肉條,沒什特別。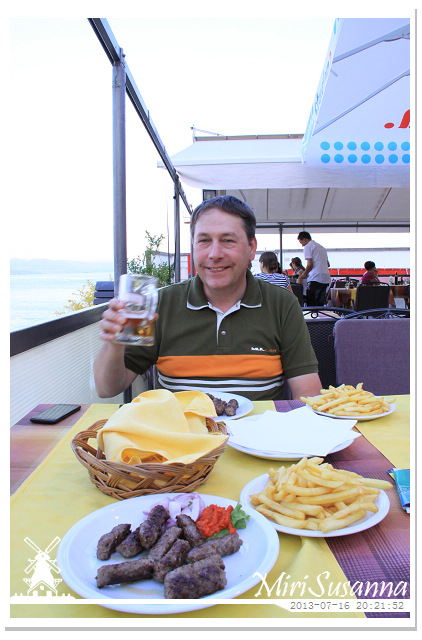 因為我們要趕九點的船,就簡單的吃點。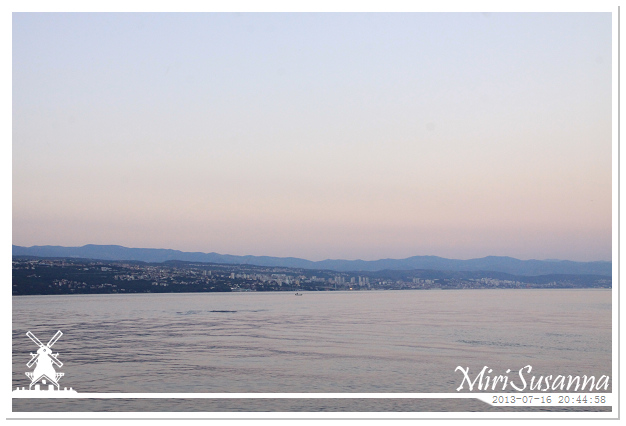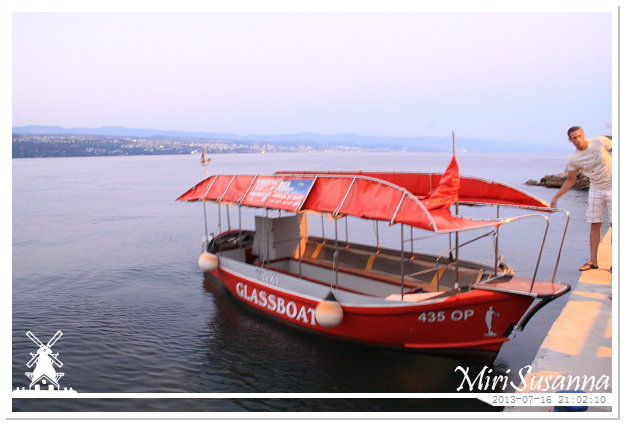 船來了。
Our boat for sightseeing.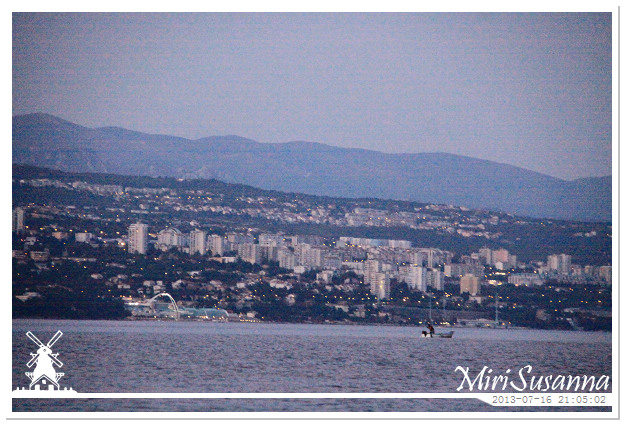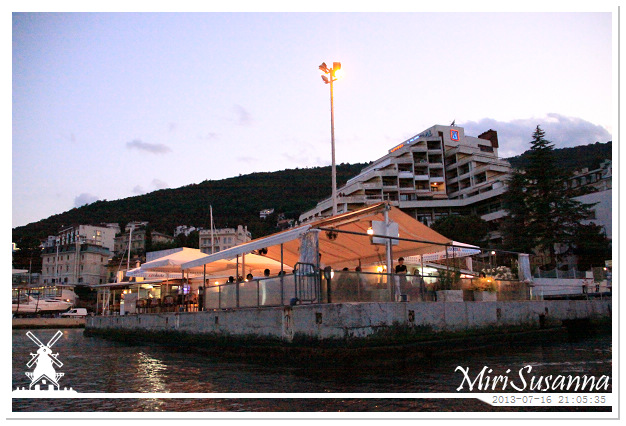 出發了。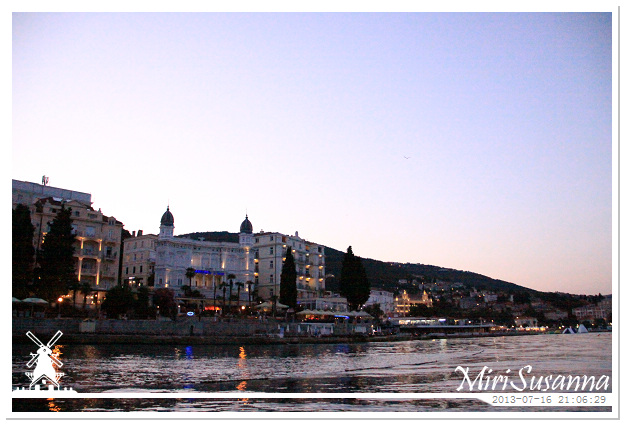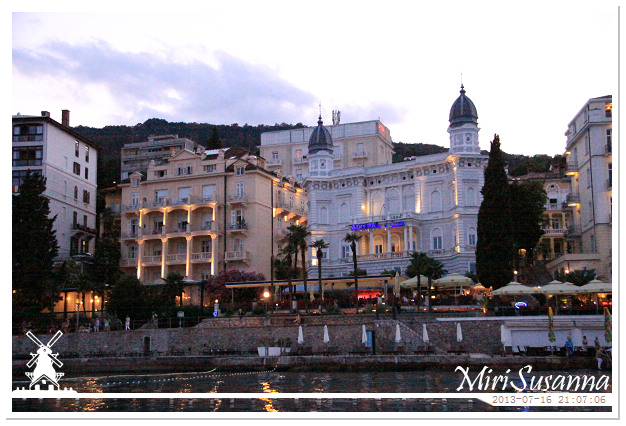 這些都是酒店。
These are hotels.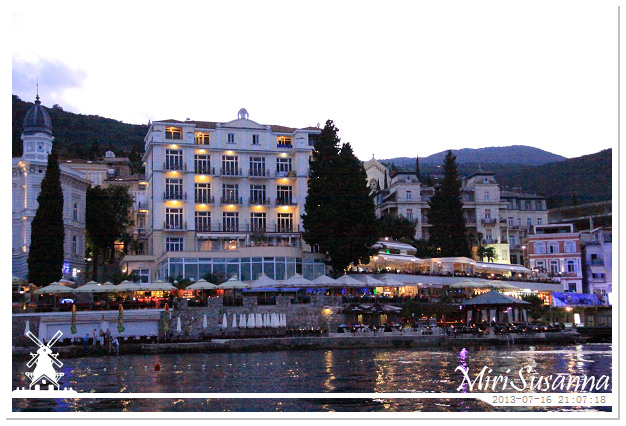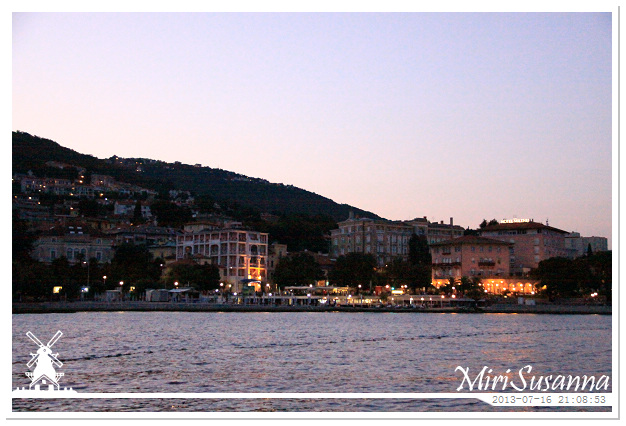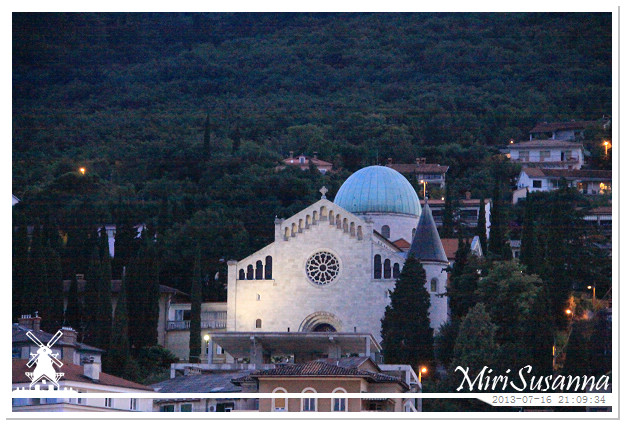 Church of the Annunciation.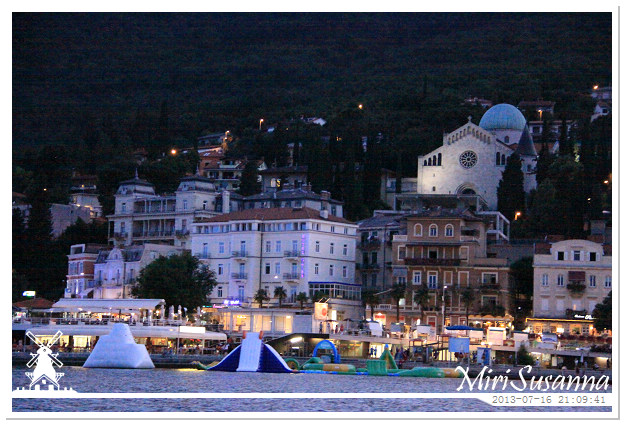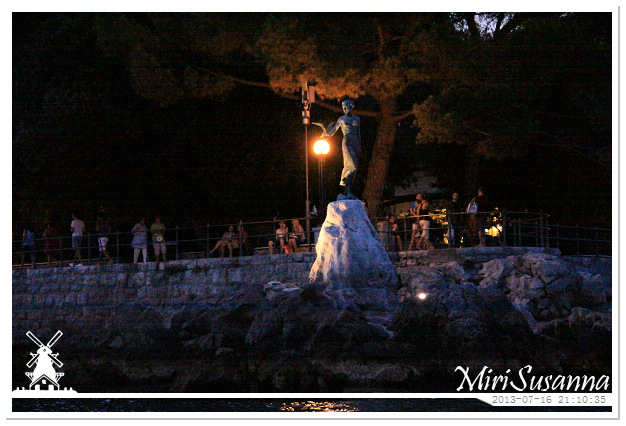 Maiden with the Seagull.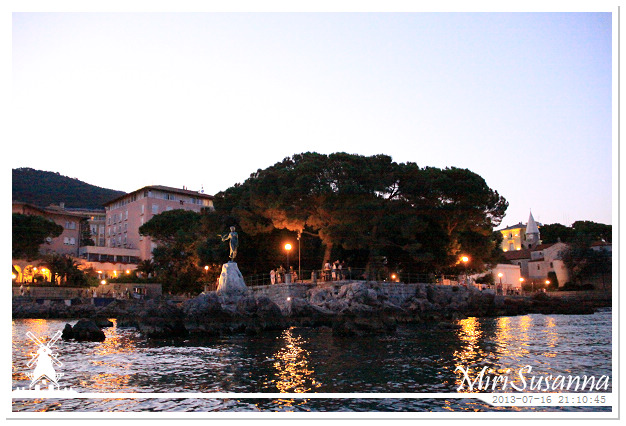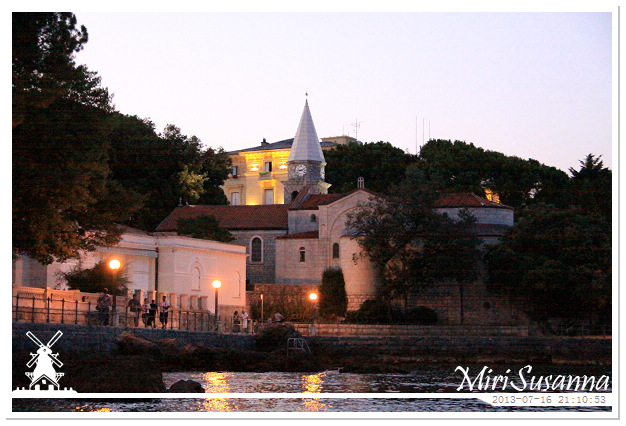 St. Jakov's Church.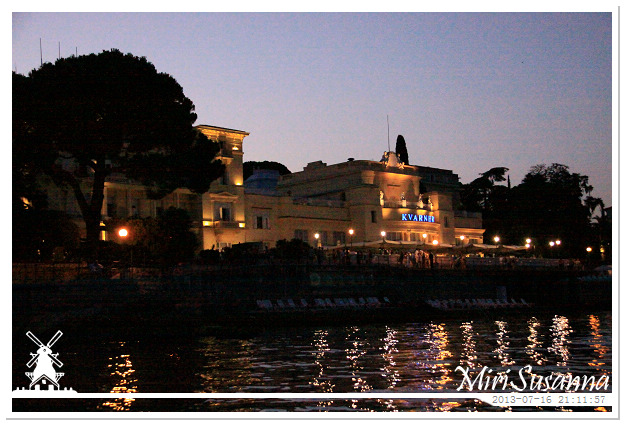 Hotel Kvarner.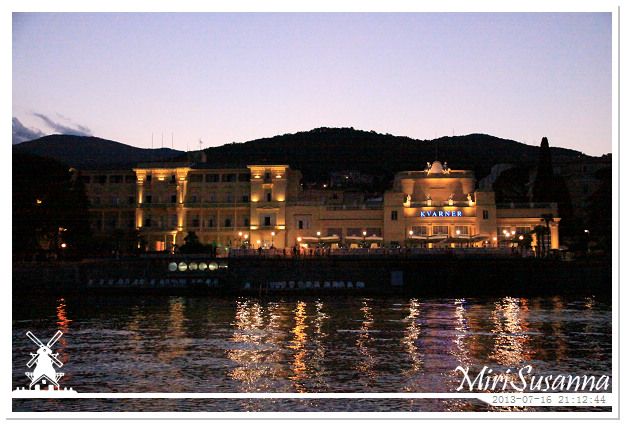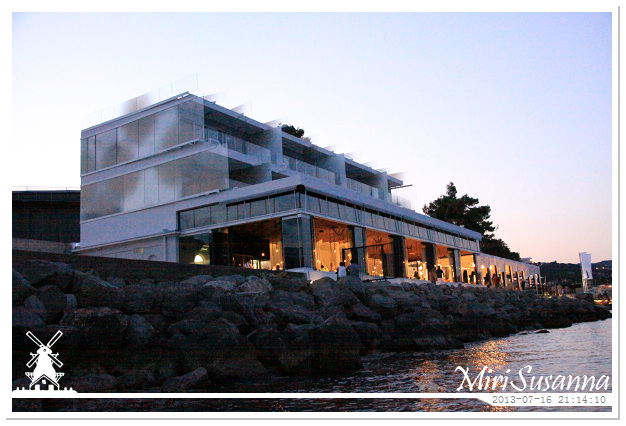 Bevanda Hotel Restaurant.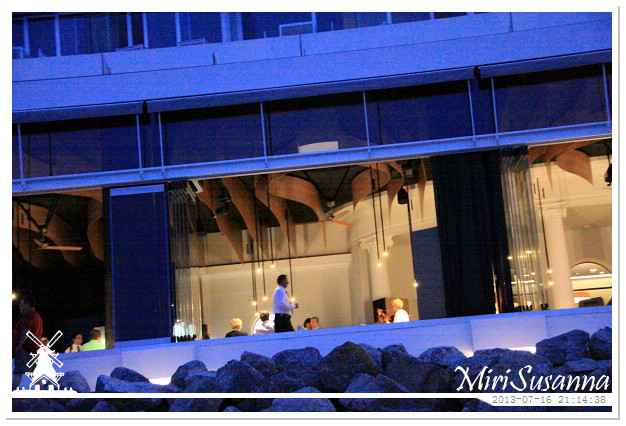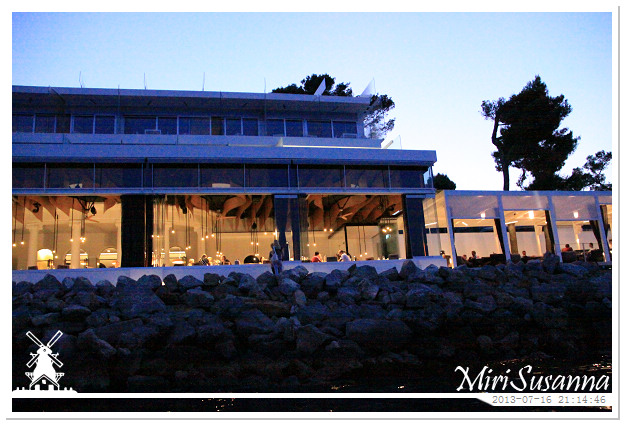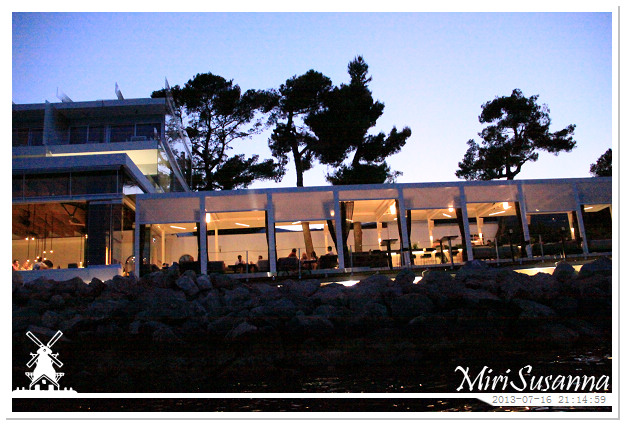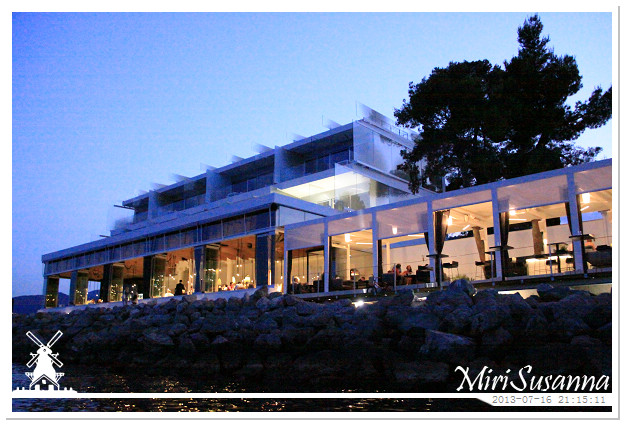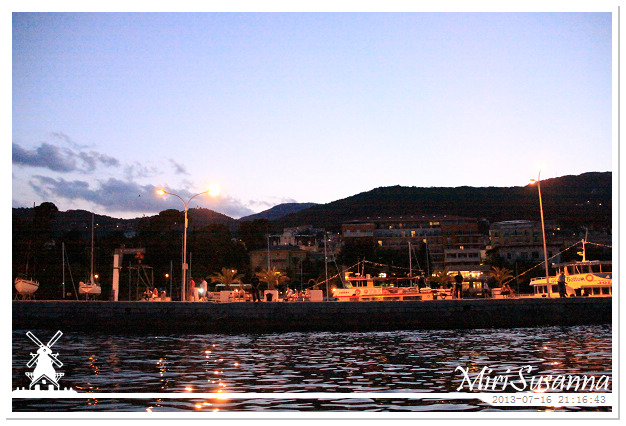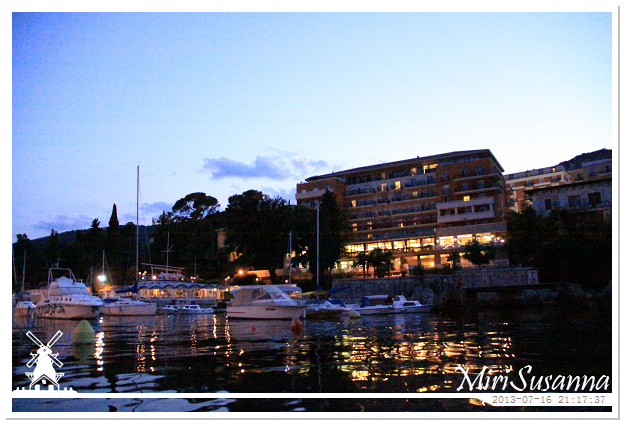 Habour.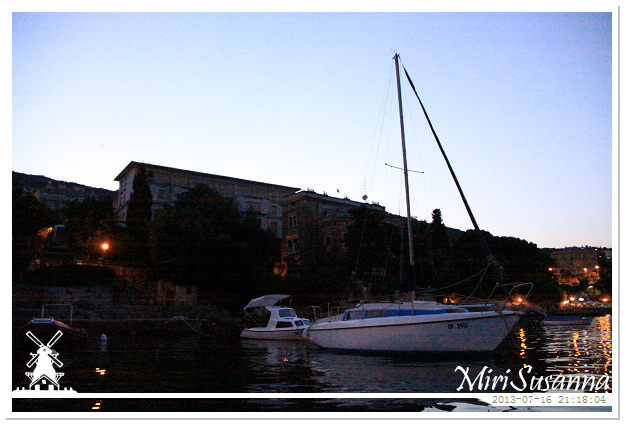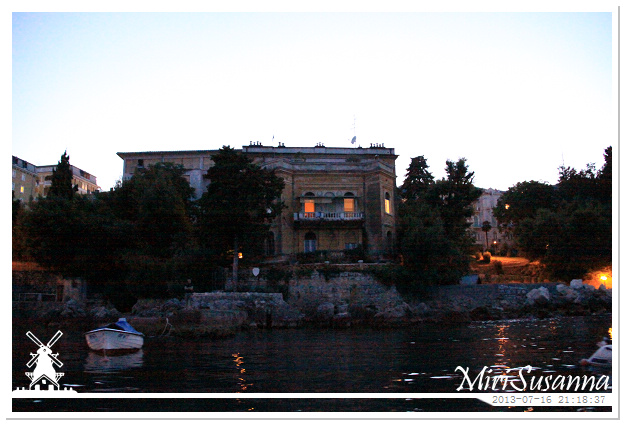 這城市曾經受過戰火的洗禮,開船的小伙子給我們講了很多當時逃難的事蹟。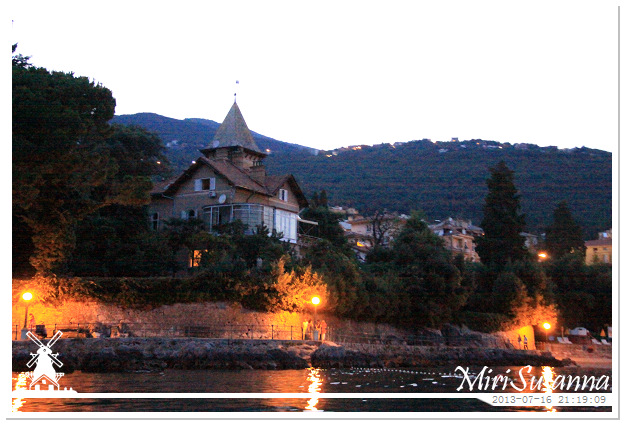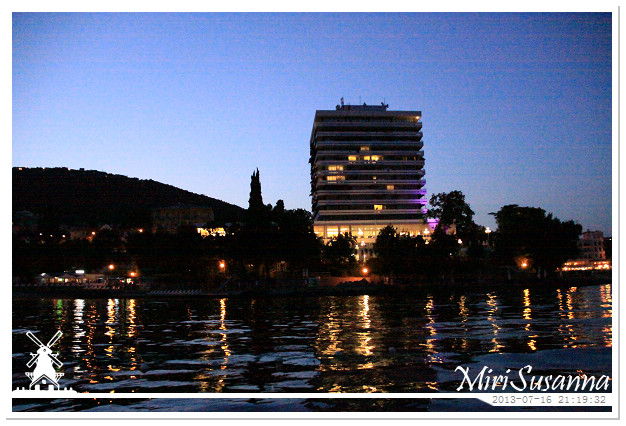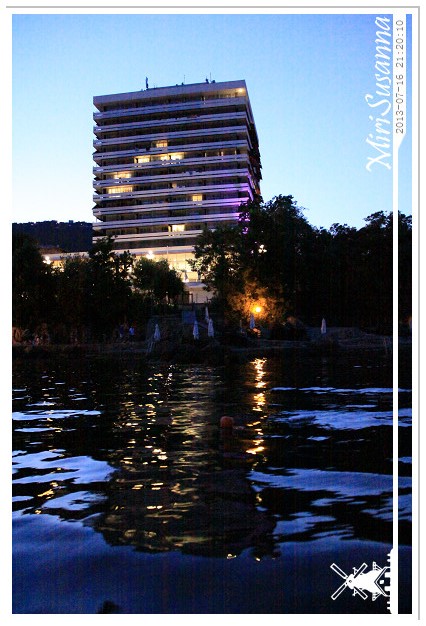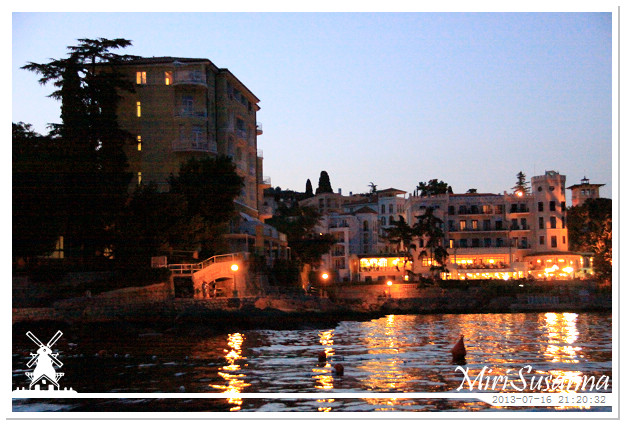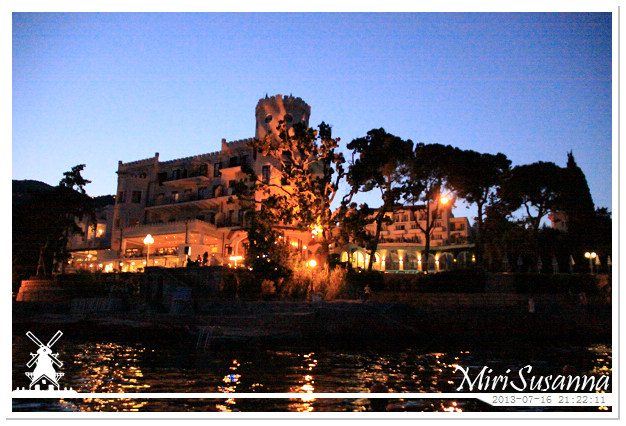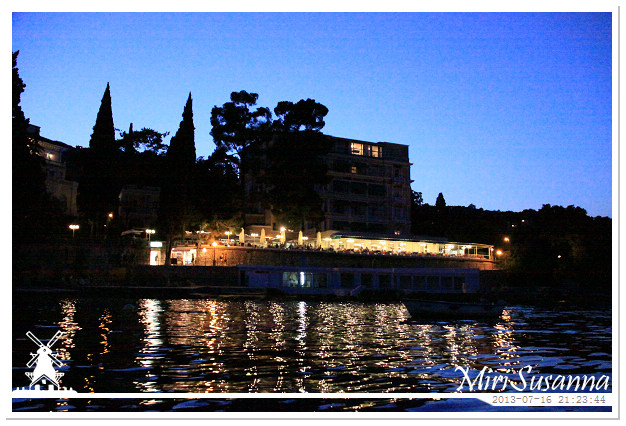 開始別墅區,據說這裡的房地產也炒得火熱。Villa's area.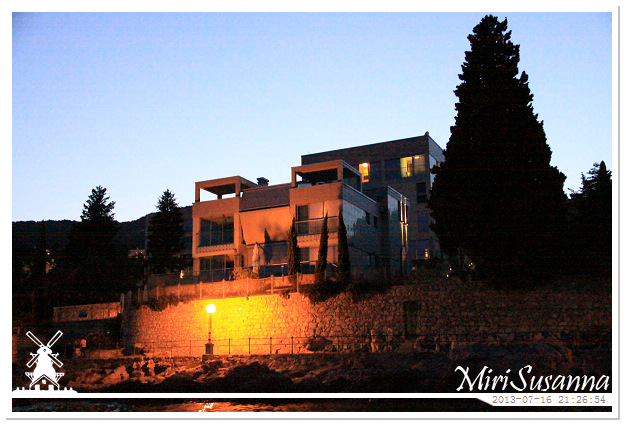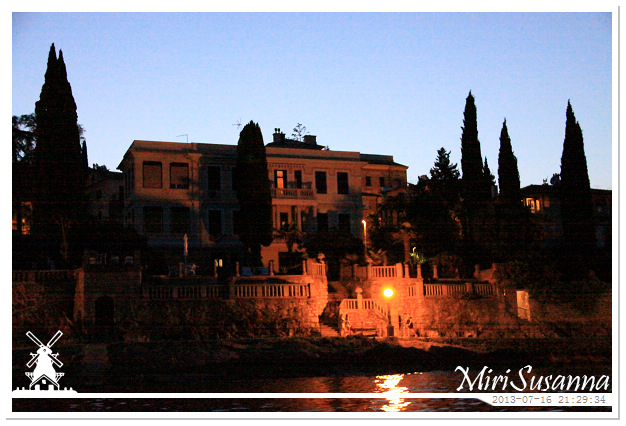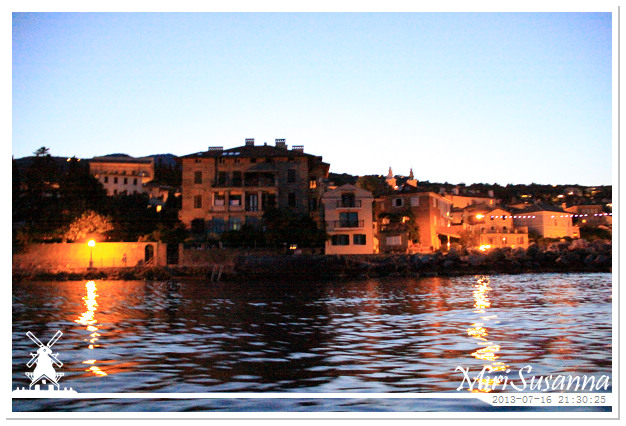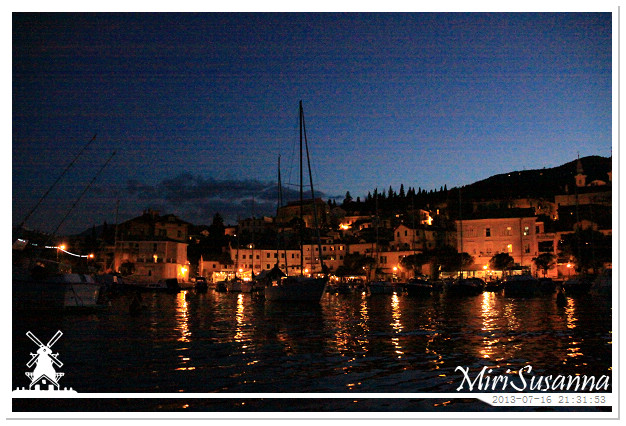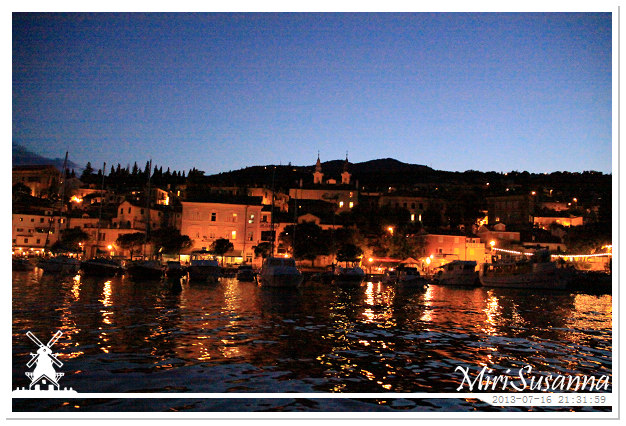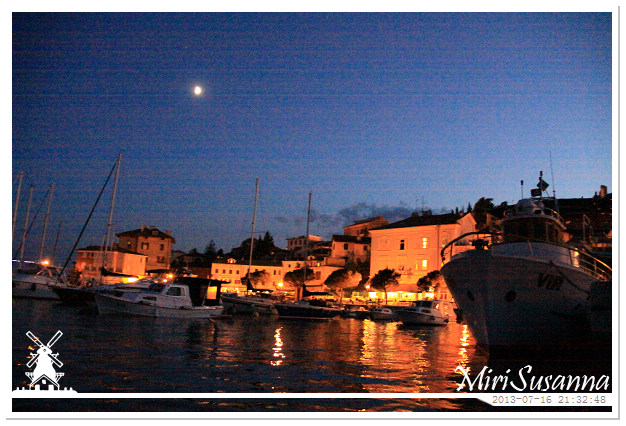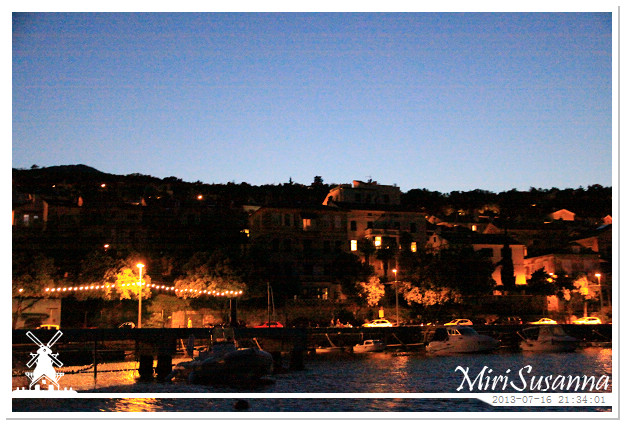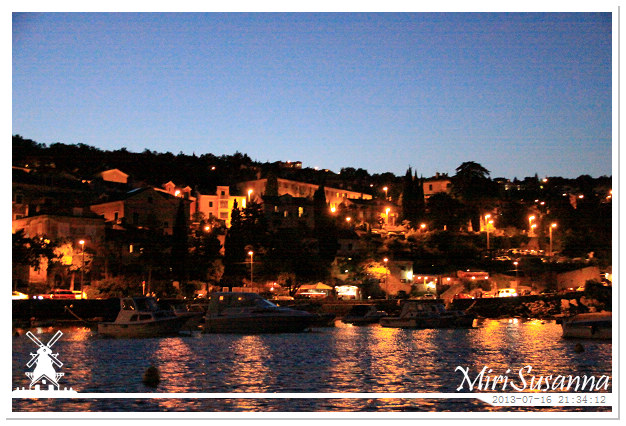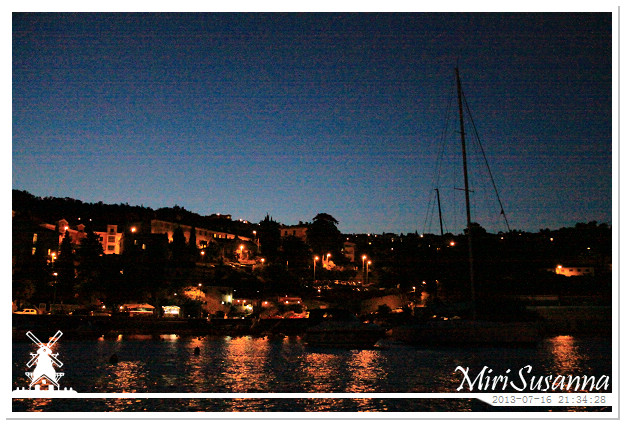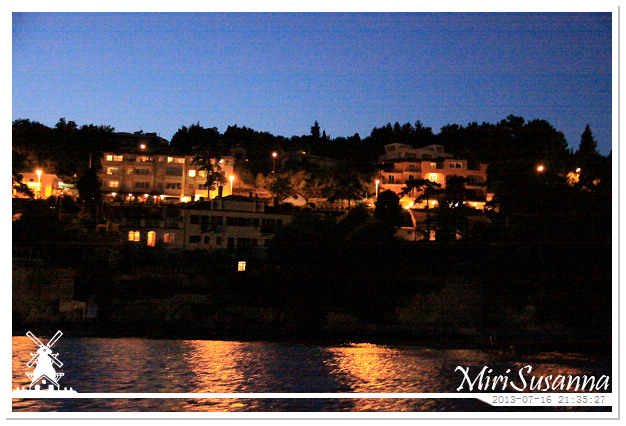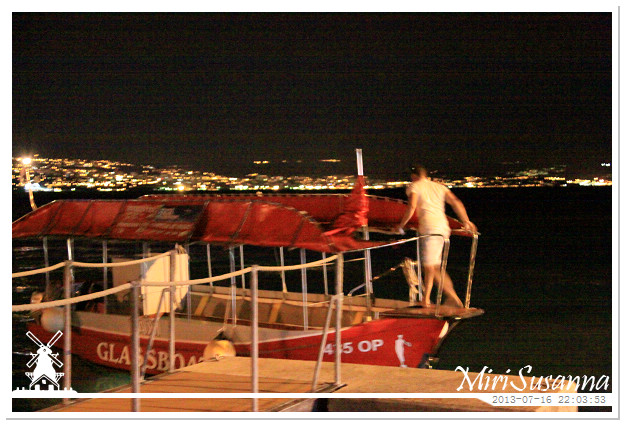 一個小時就這樣過去了。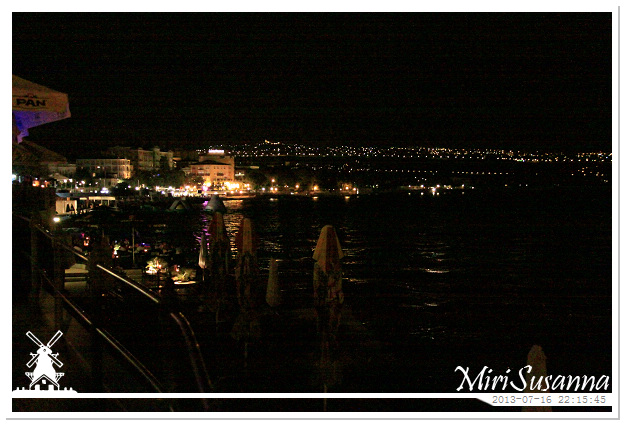 我們慢慢走回酒店。
Walking back to our hotel.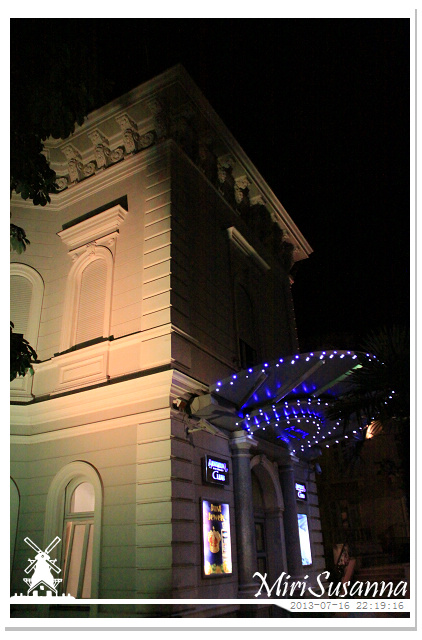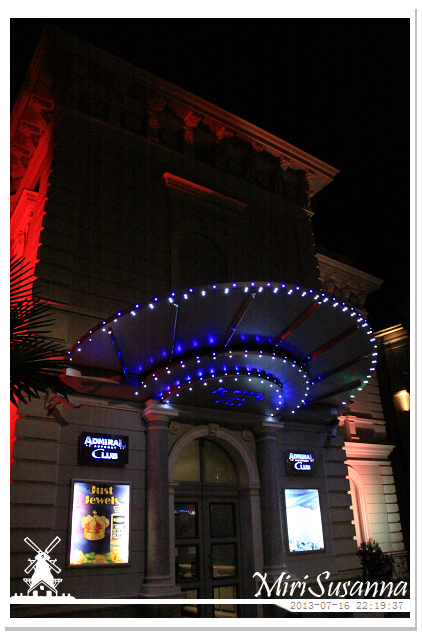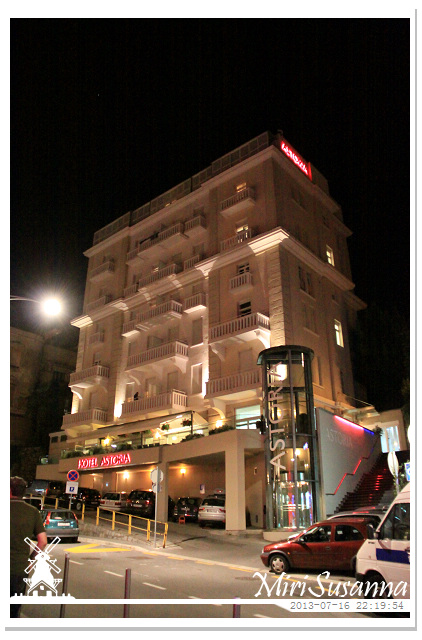 Time to sleep….