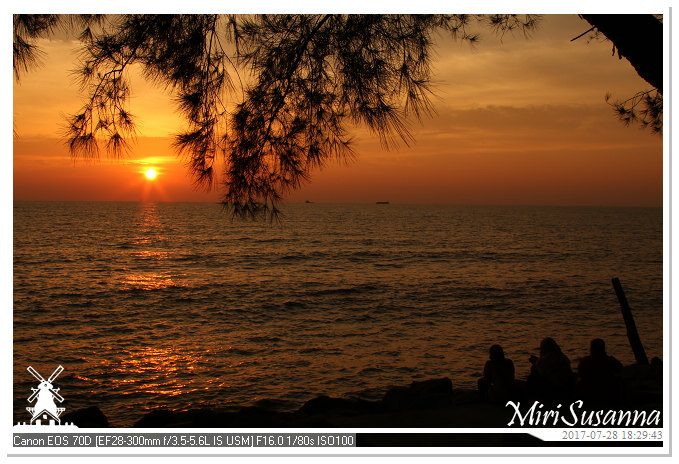 這天就只享受海風!應諾公公婆婆在美里有個悠哉的假期,我們也放慢步調,用心享受那份悠閒。
It's our majesty's relaxing holiday, thus, the main task of this day: enjoying the sea breeze, and the tropical sea views.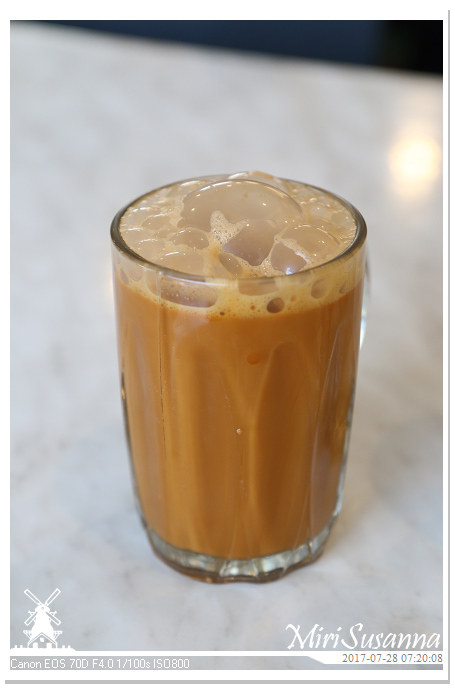 早起,跟同學芳鳴去太陽城吃早餐。這是回美里才喝得到的Teh-C。
Having breakfast with Fong Min.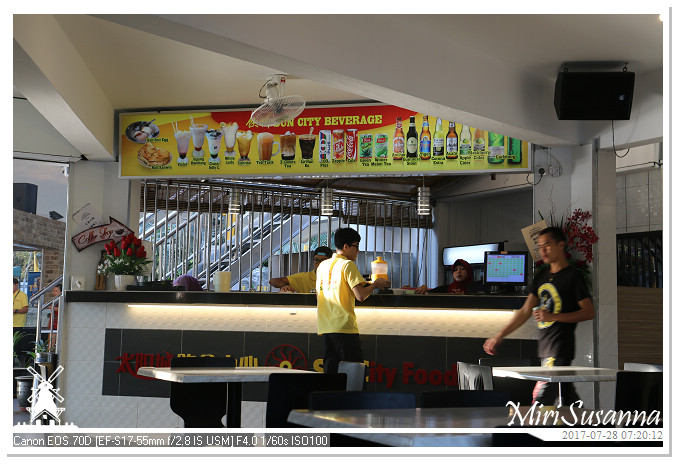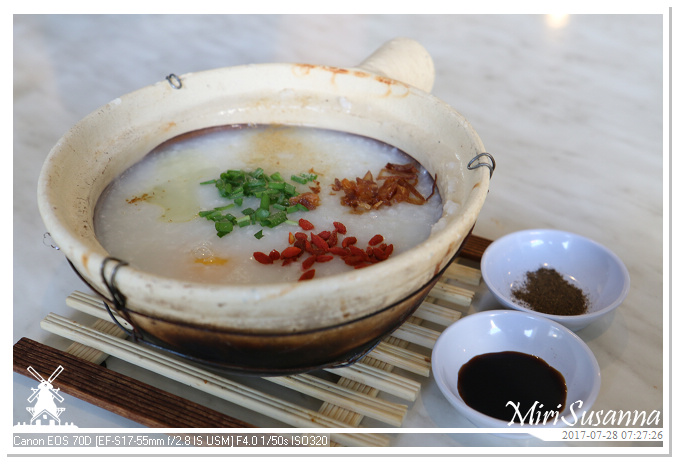 砂煲粥。
Porridge.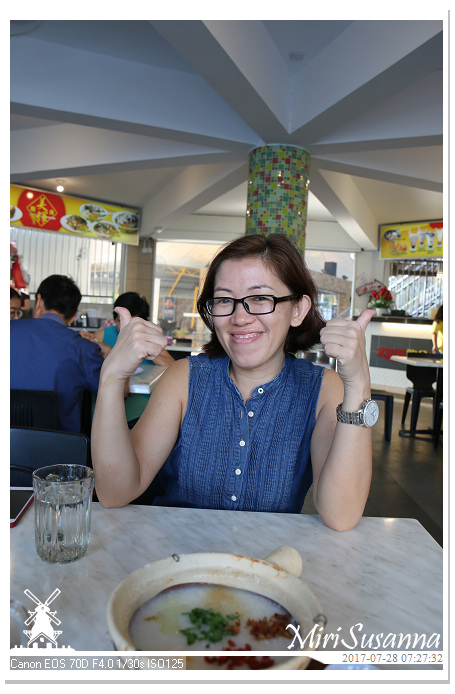 同班幾個月,友情久久。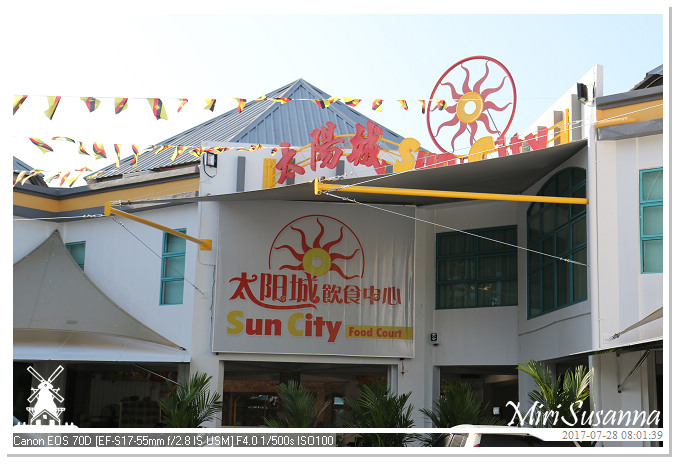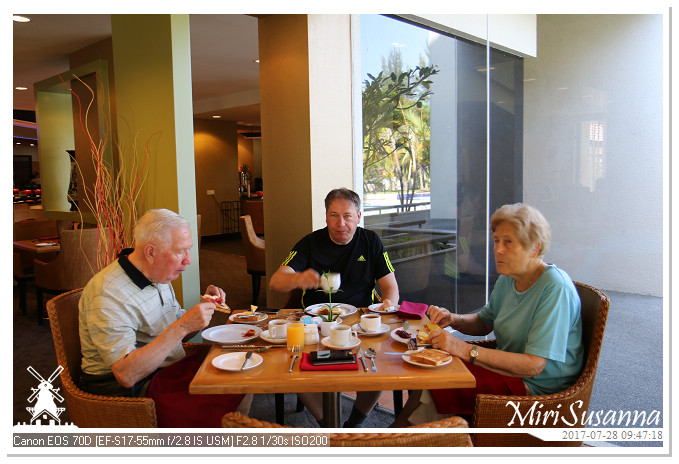 回到酒店,再跟三位去享用第二輪早餐。
Back to hotel, having 2nd round breakfast.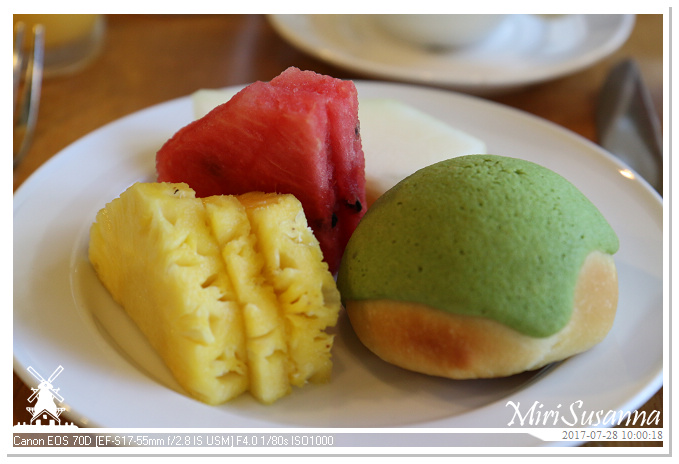 Just simple one.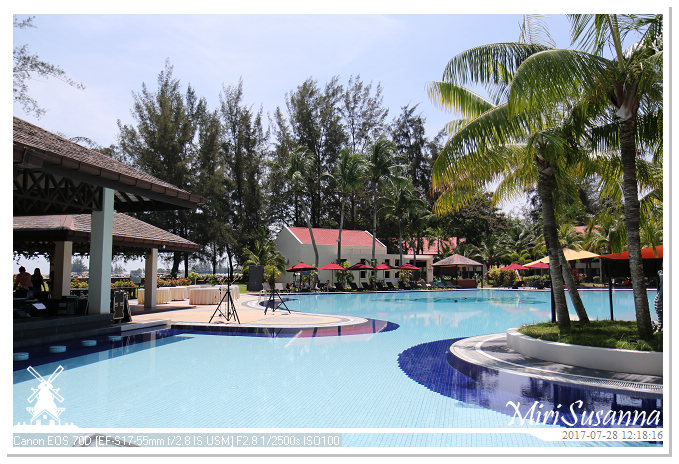 早餐後,回房間休息會,又來游泳池邊晃晃。
After a short rest at room, we're back to swimming pool side.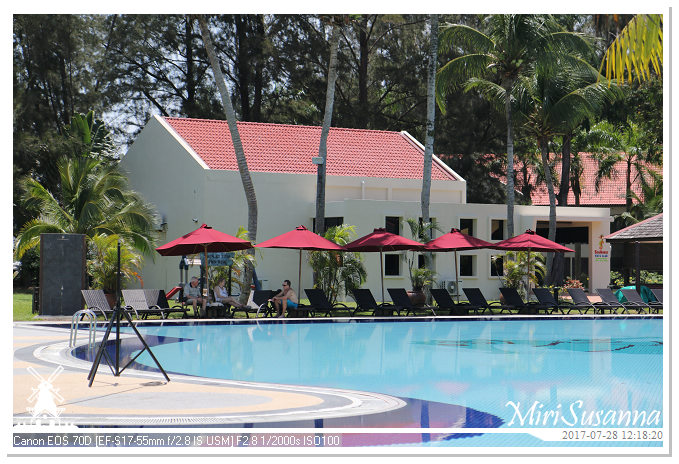 兩老遇到荷蘭人,在遮陽傘下聊天。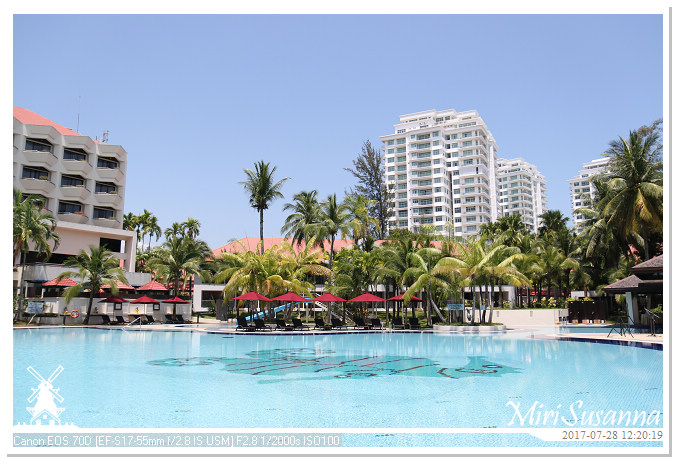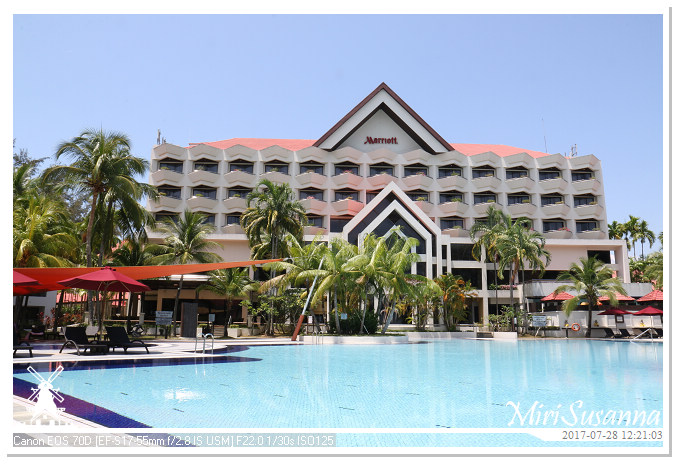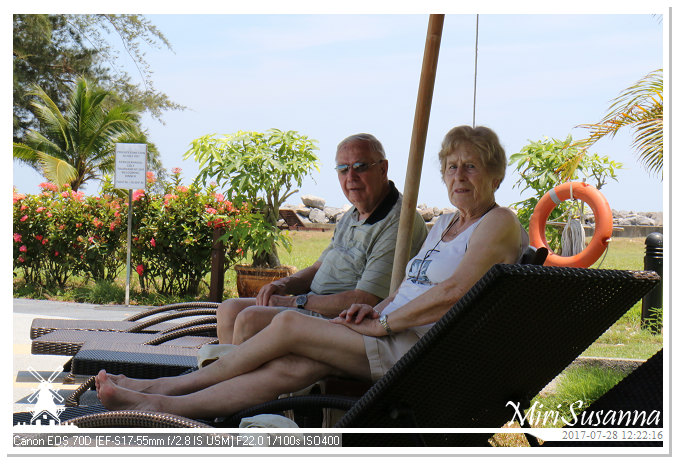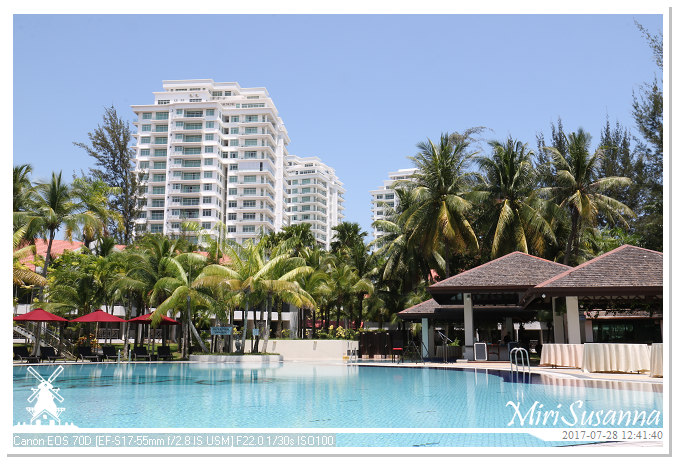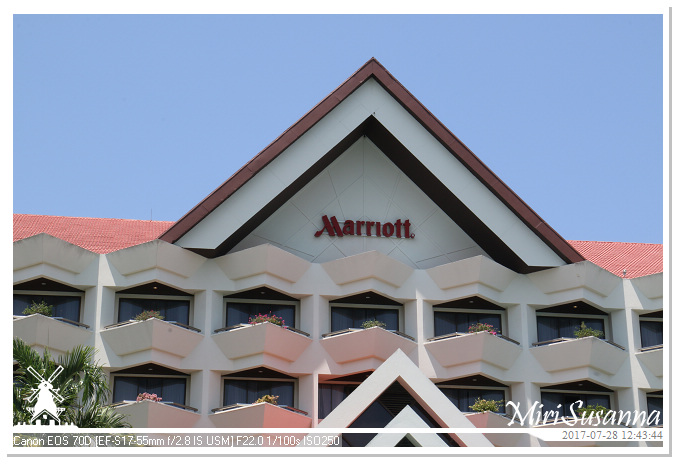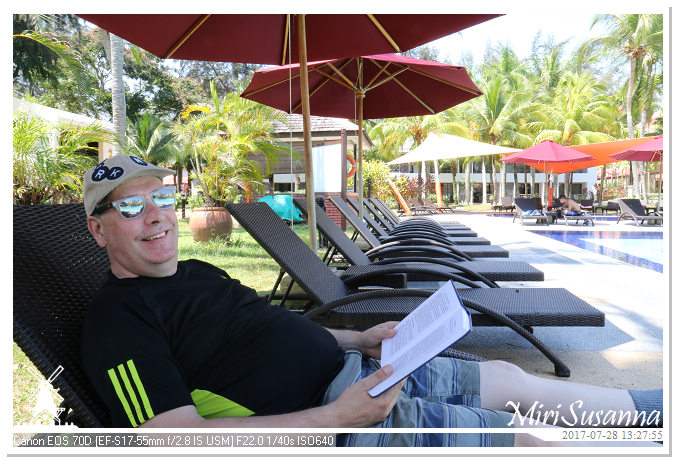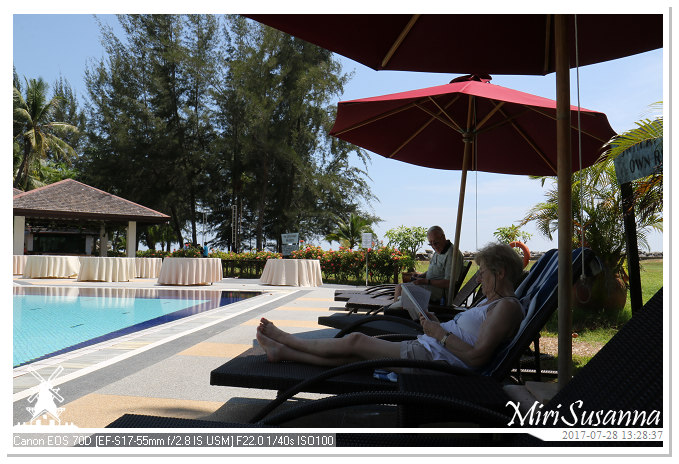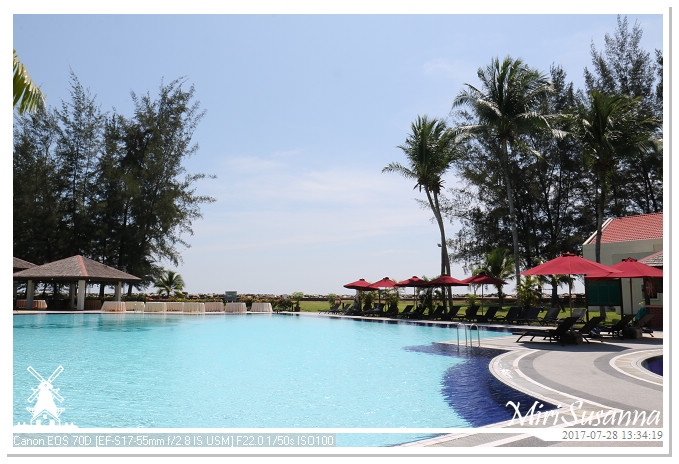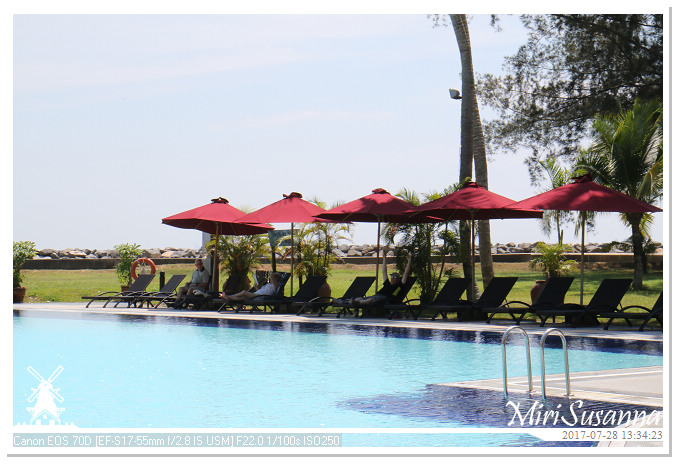 三位想在泳池邊放鬆,我就拎著相機隨便走走,再回房間吹冷氣。
They would like to stay here, so I decided to have a walk and went back to hotel room to enjoy the air-conditioning.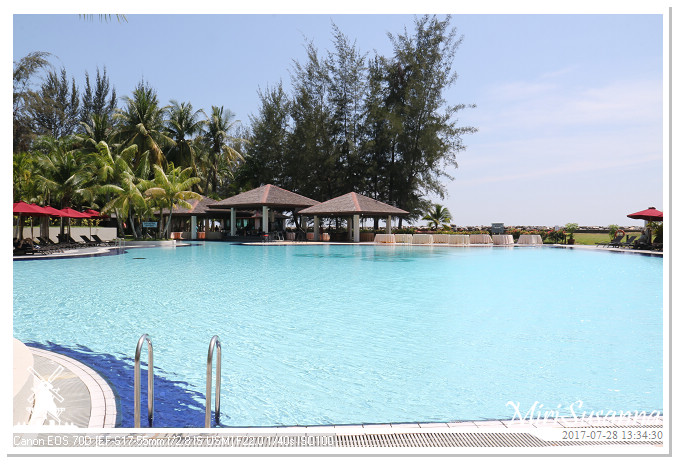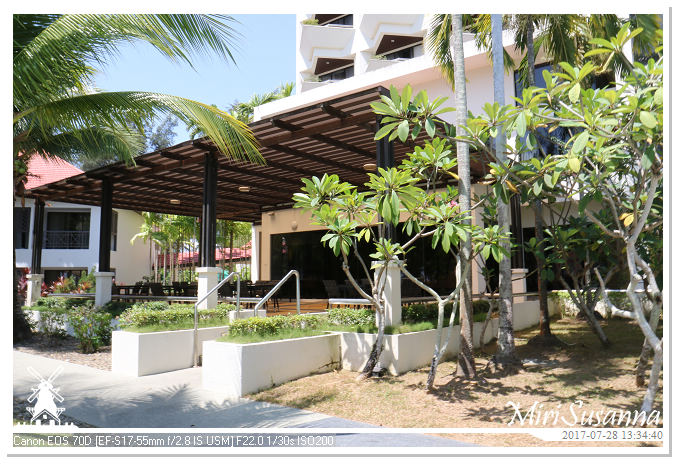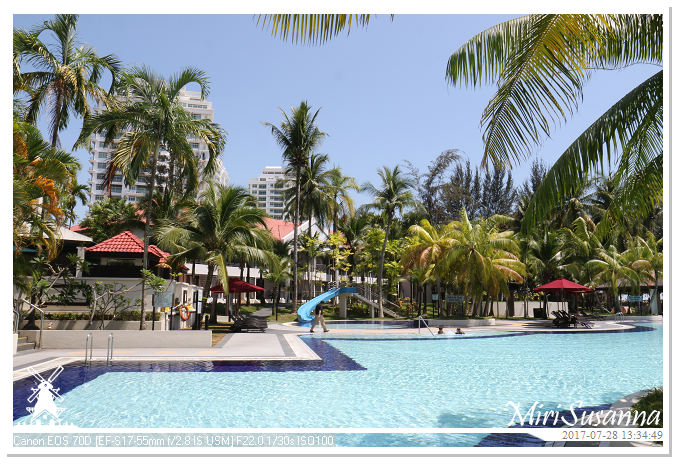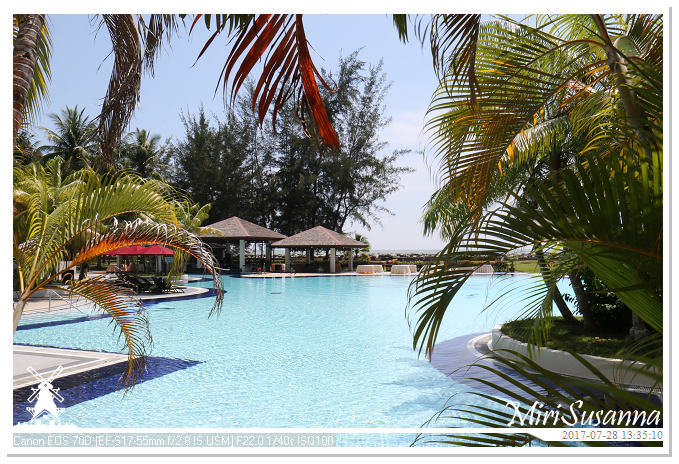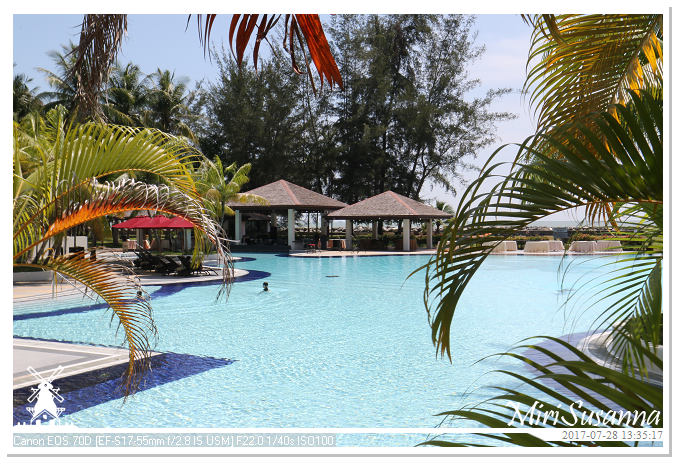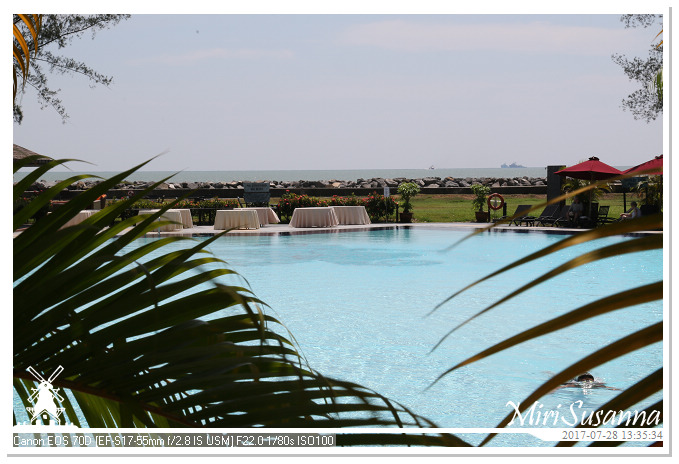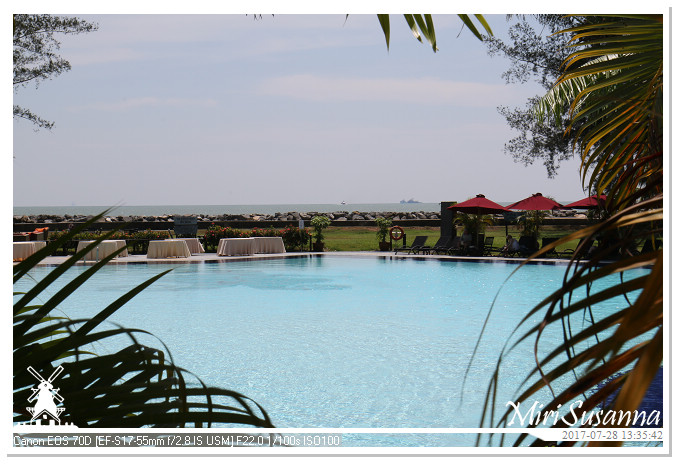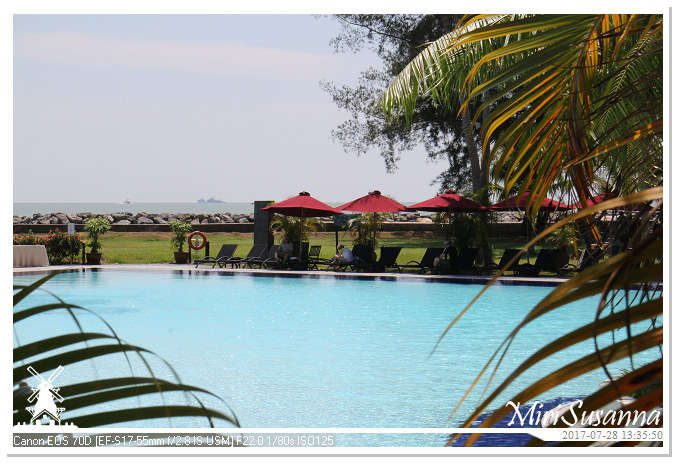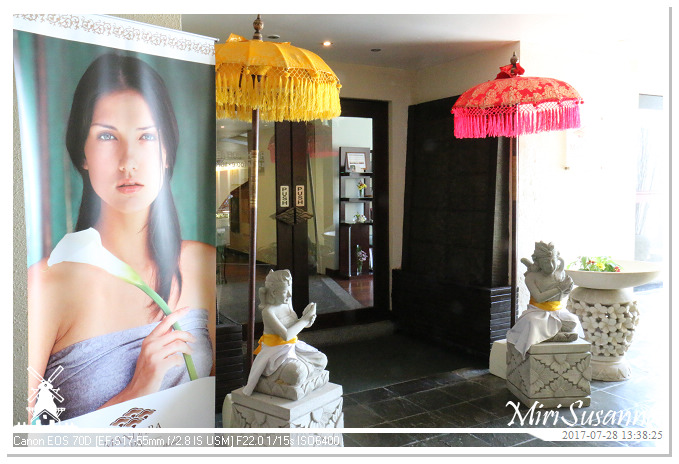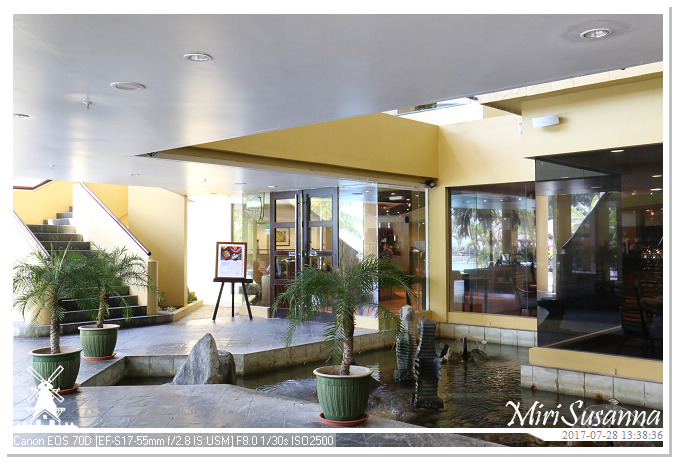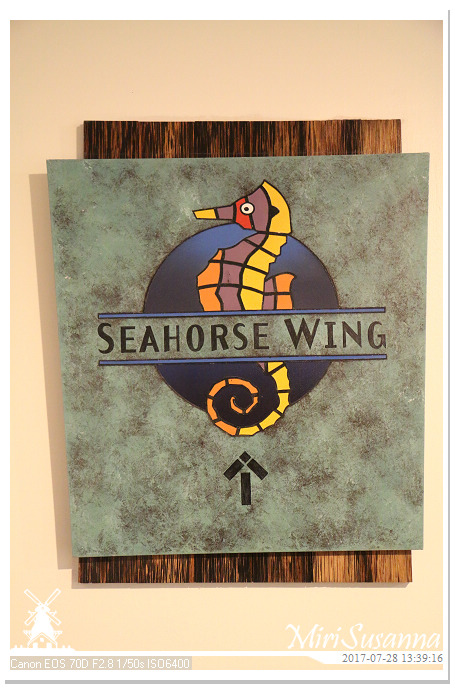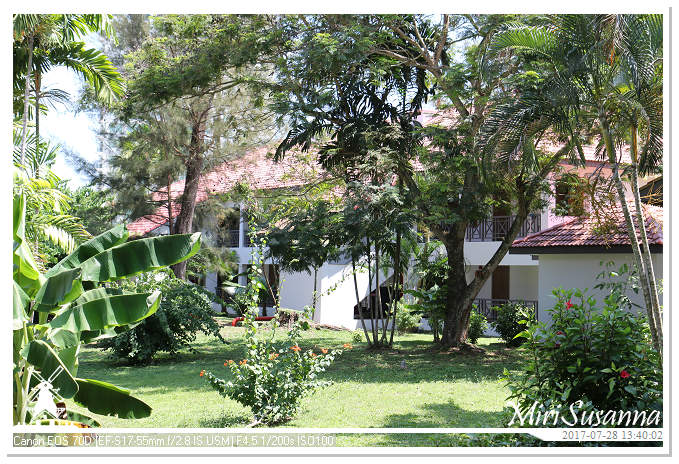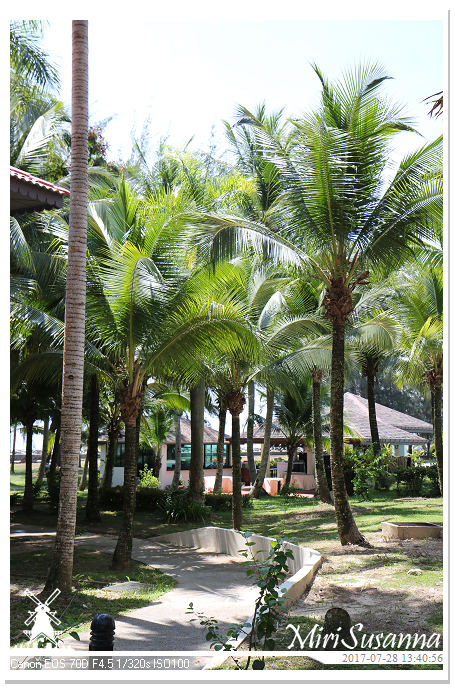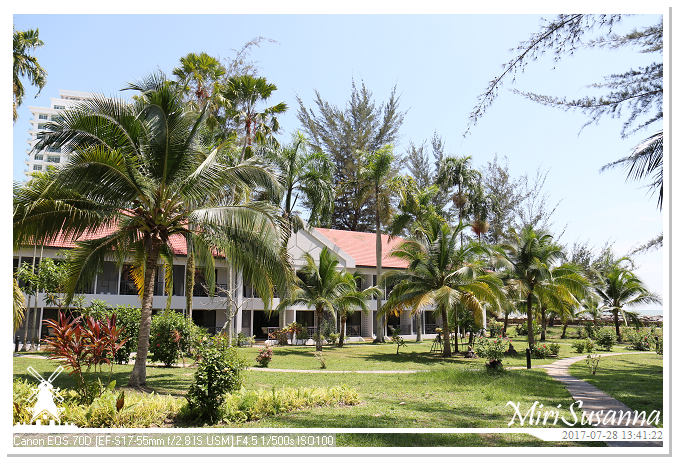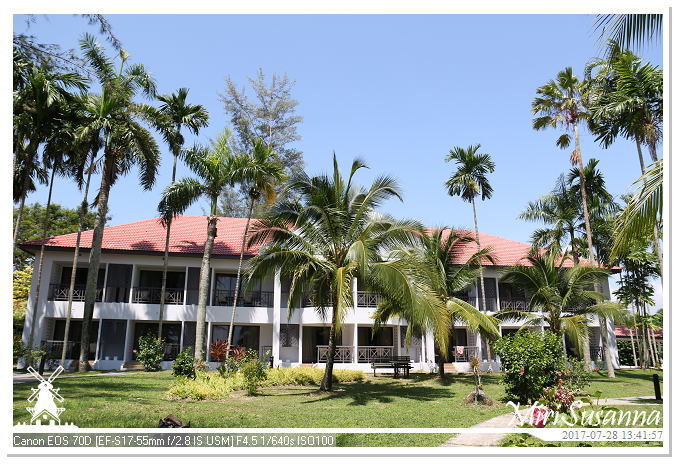 我們就住在這棟的二樓。
Our rooms were at the 2nd floor of this wing.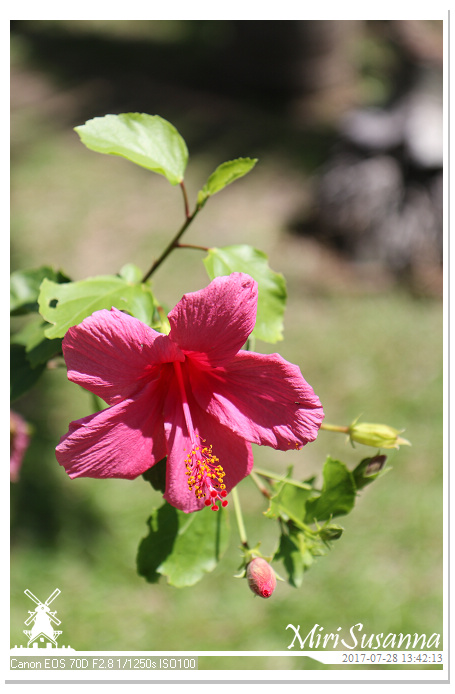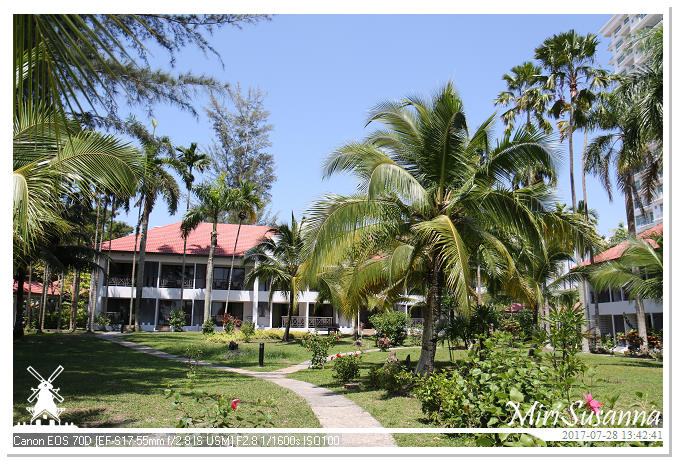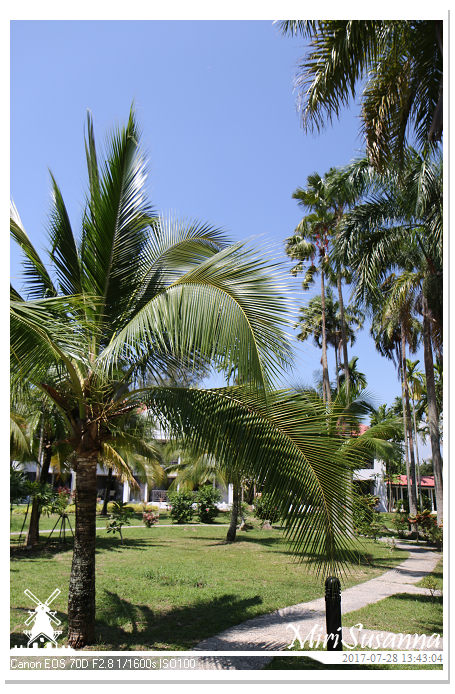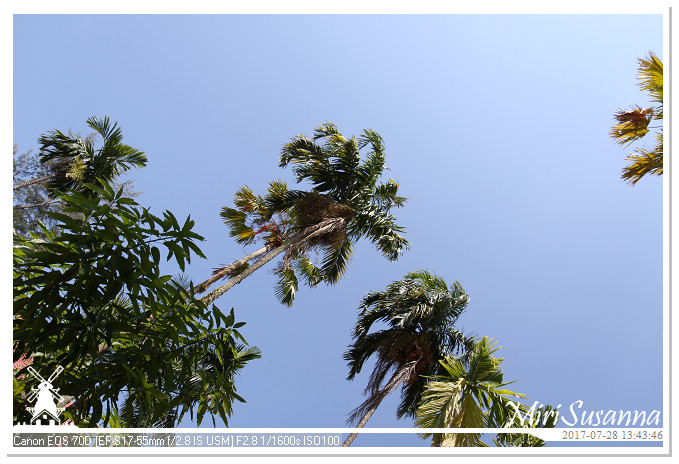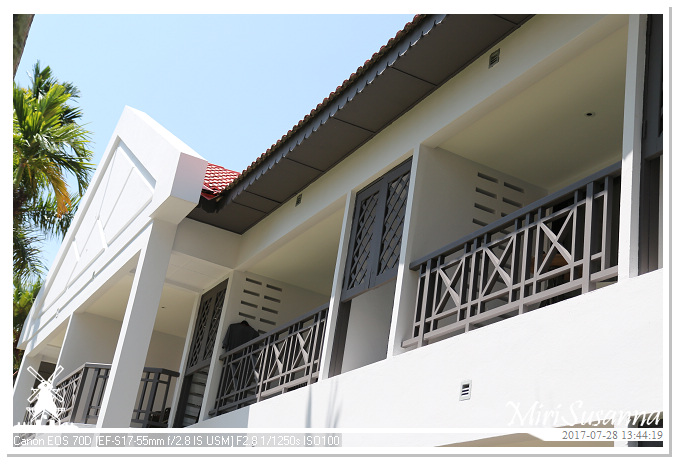 我們的陽台。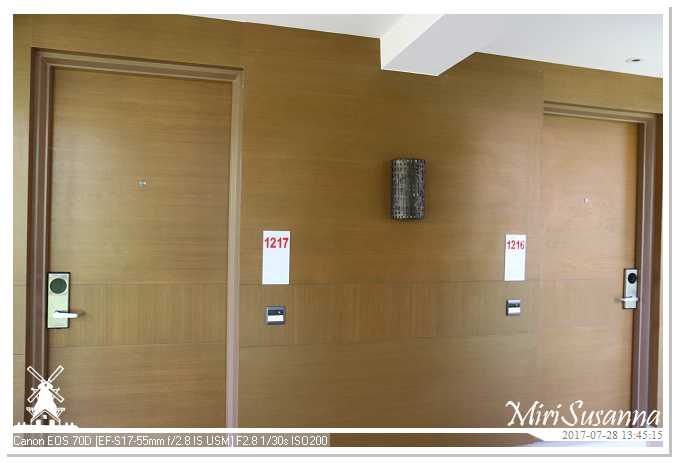 相鄰的兩間房間。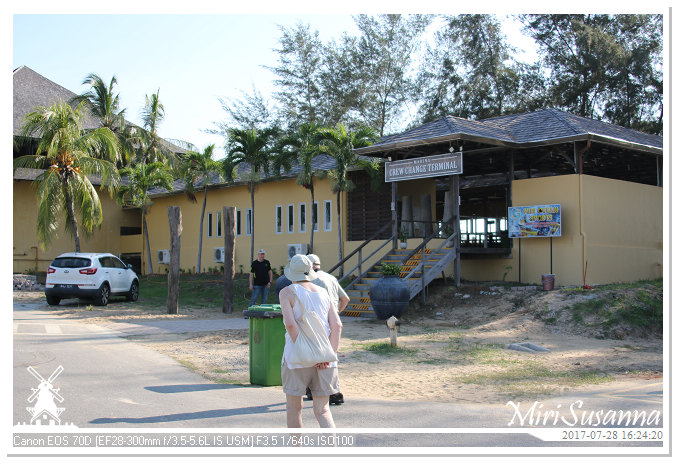 下午,來去Marina Bay吹海風,等待日落時分。
In the afternoon, we went to Marina Bay.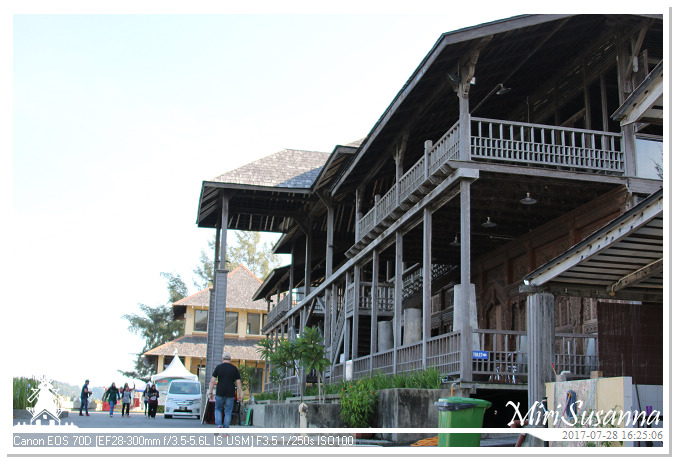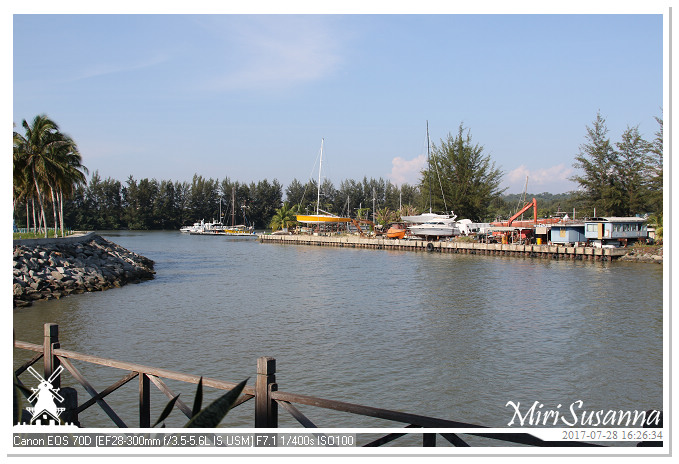 那三棟共管公寓旁的紅屋頂建築就是我們的酒店了。
The buildings with red roof are belong to Marriott.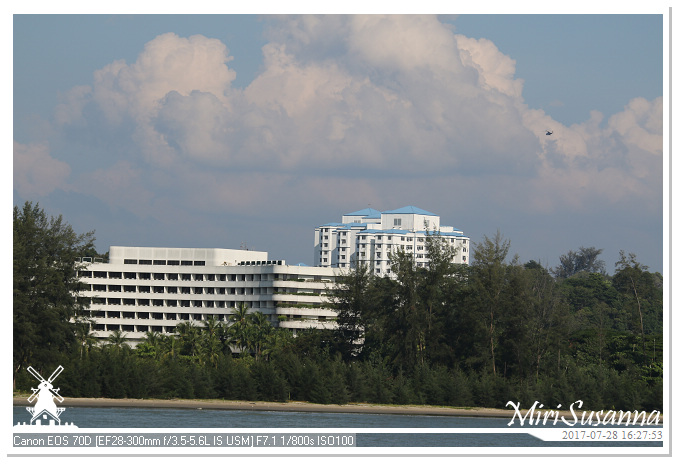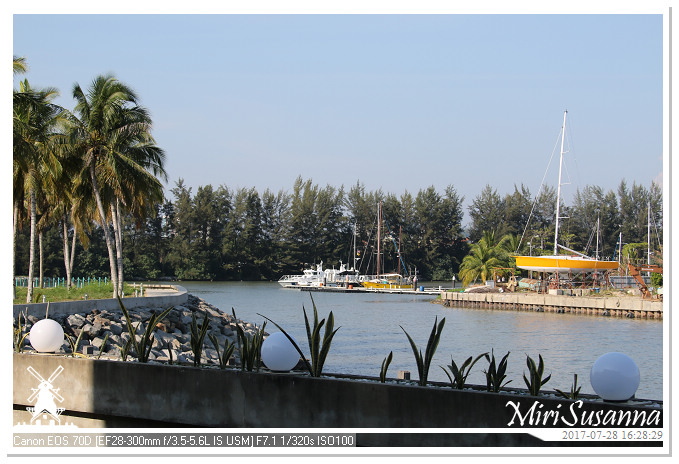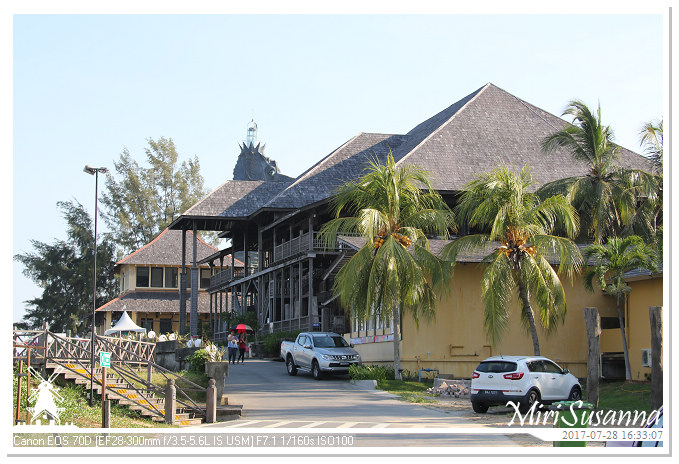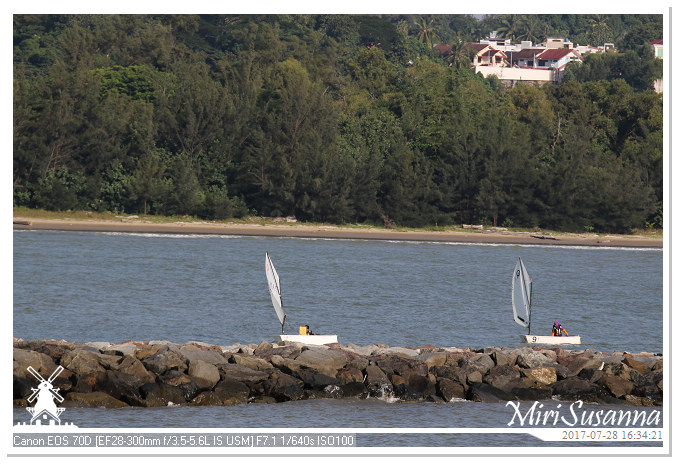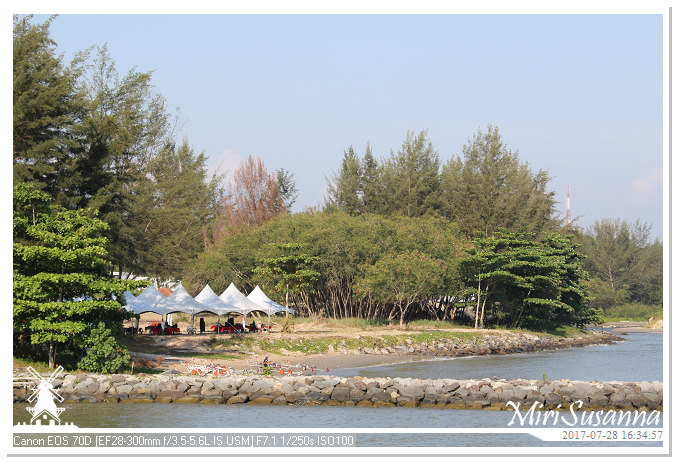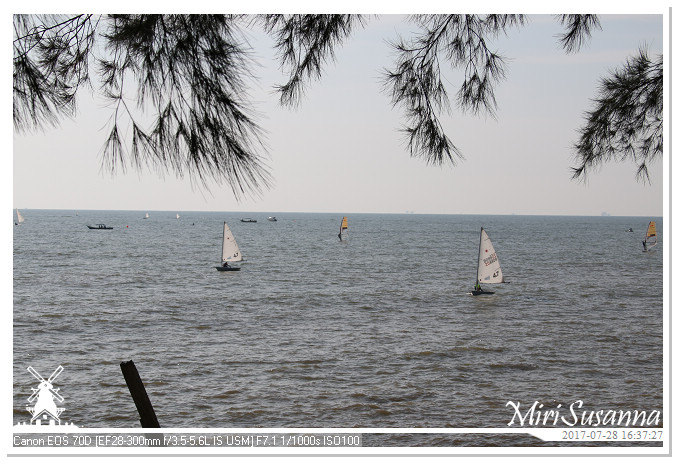 回航的小帆船。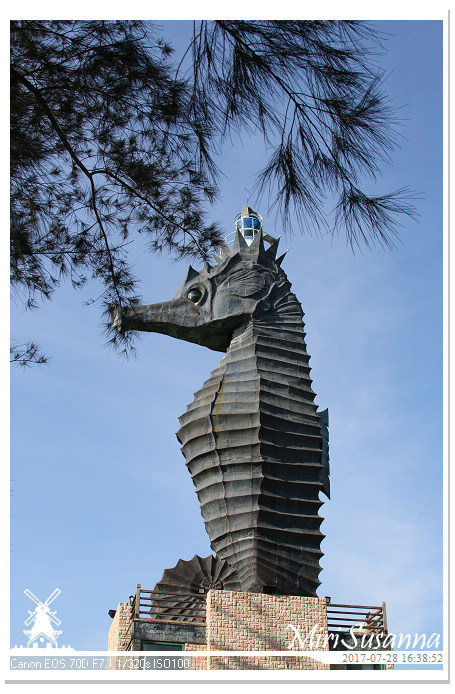 海馬燈塔。
Seahorse lighthouse.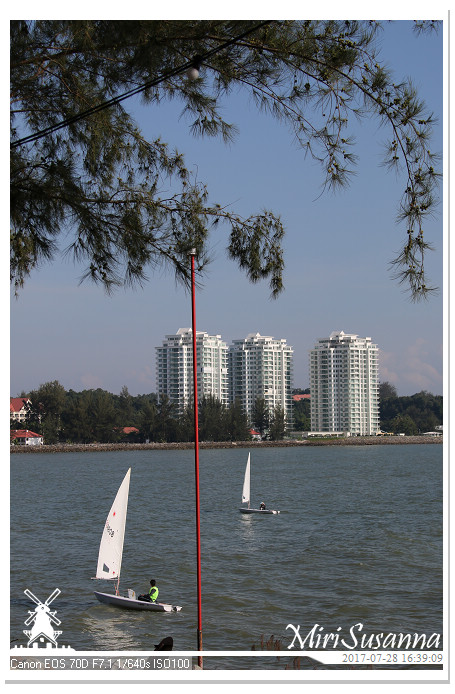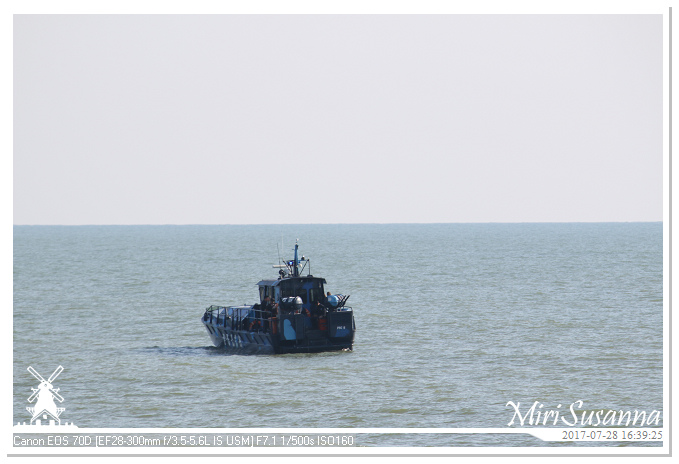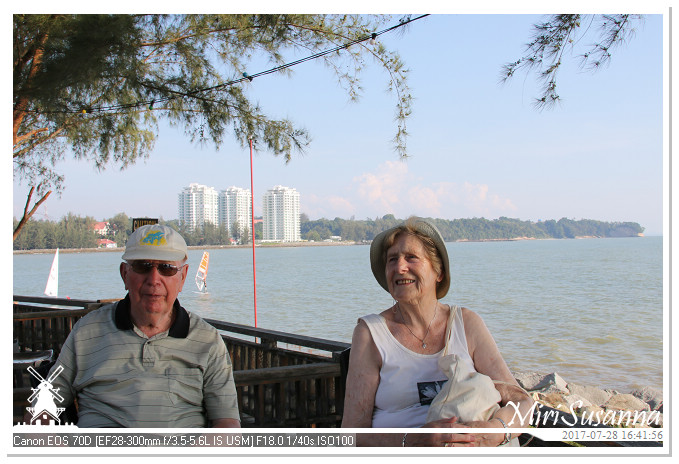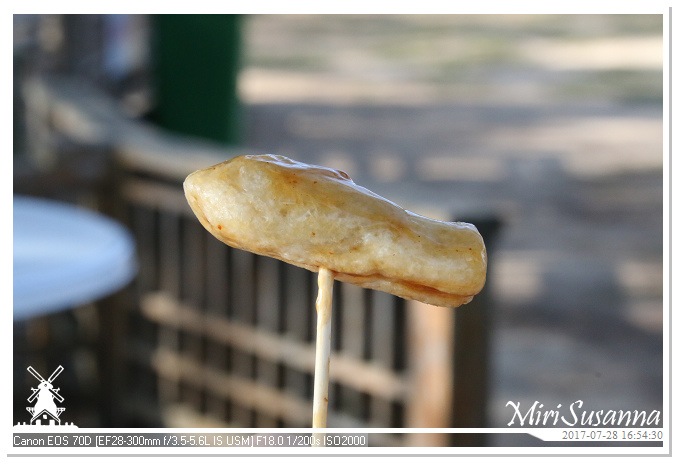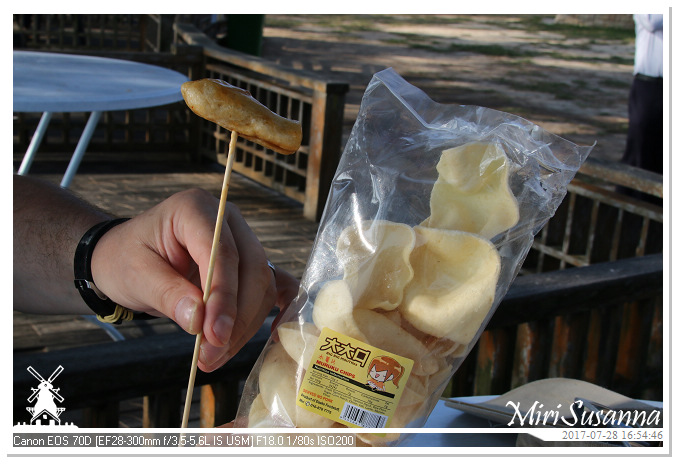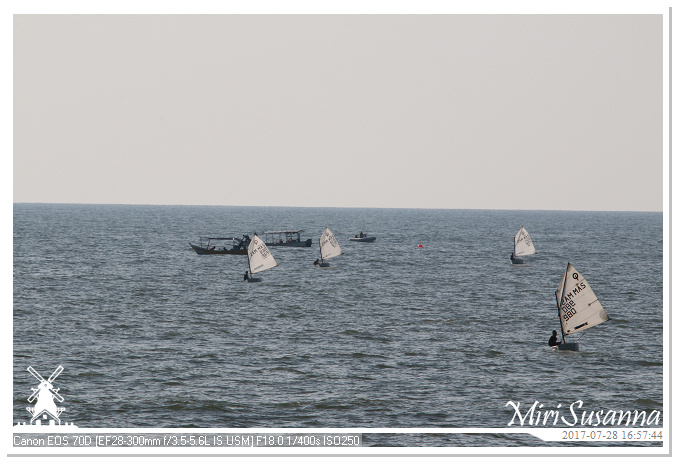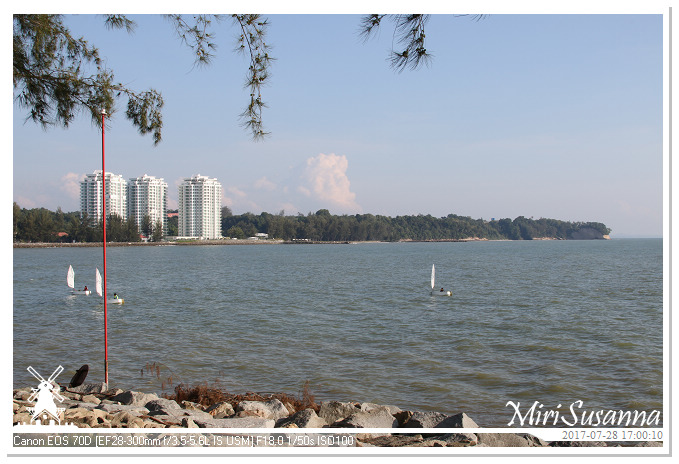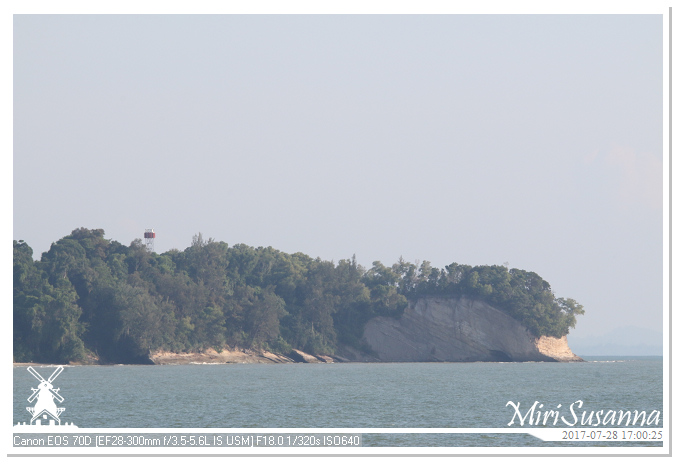 遠眺丹絨海邊。
Tanjung Lobang.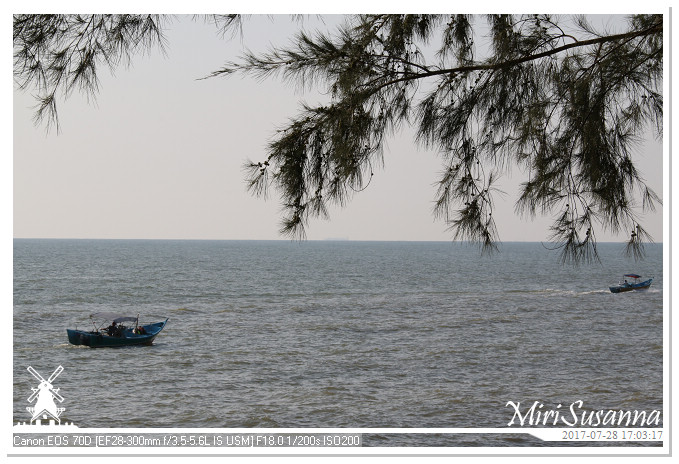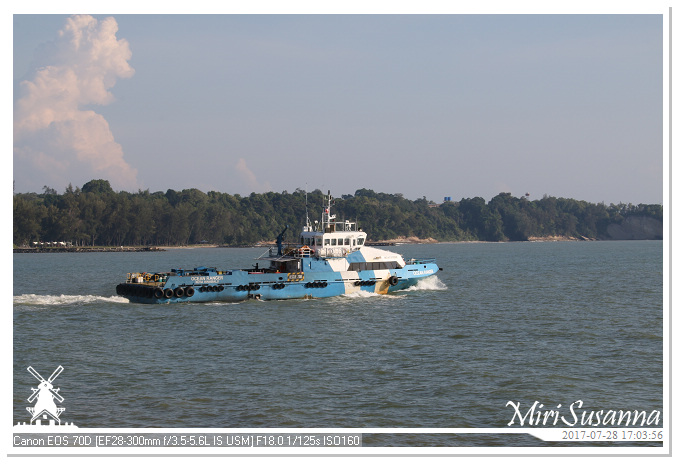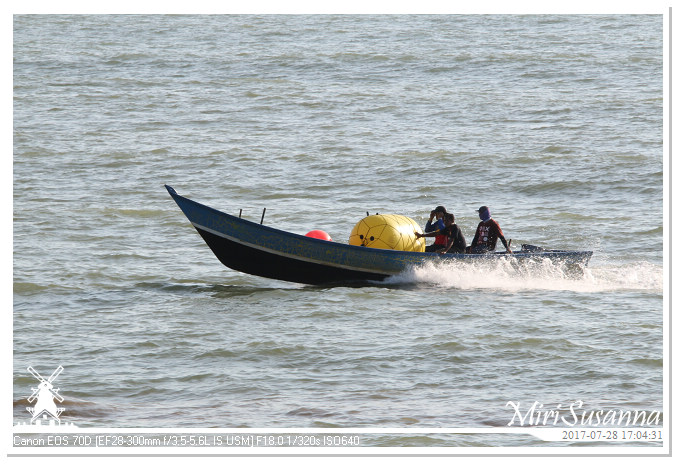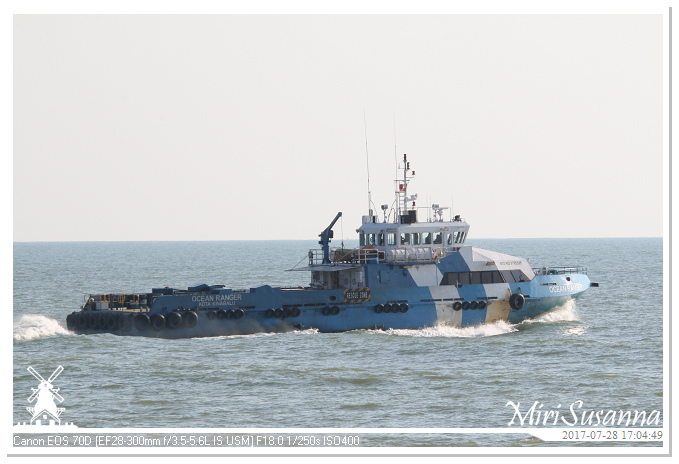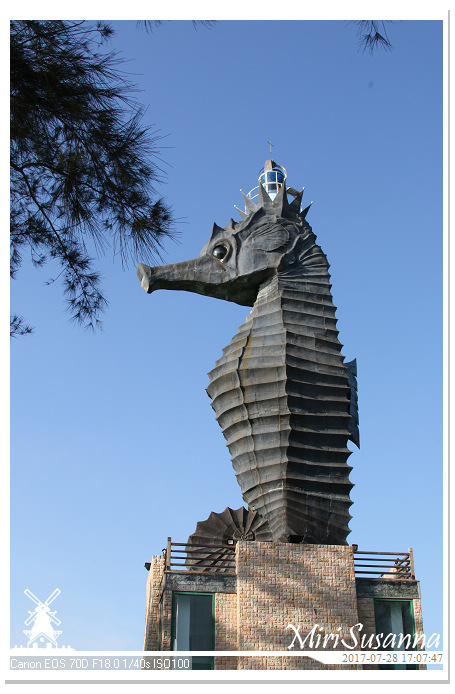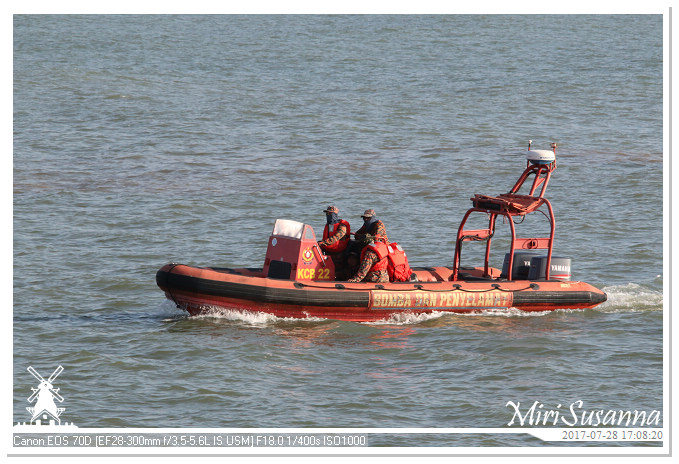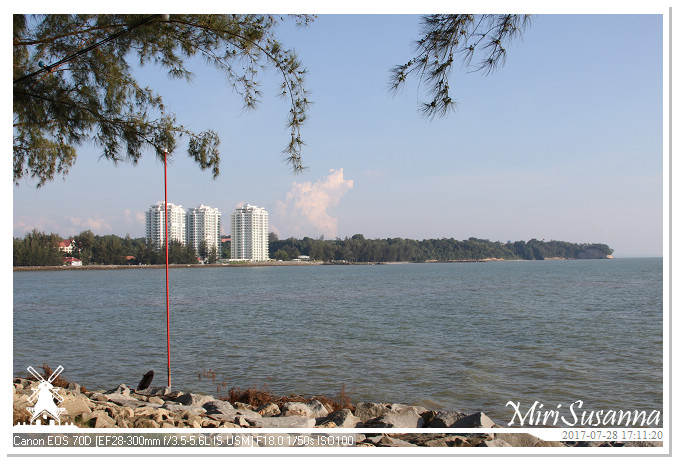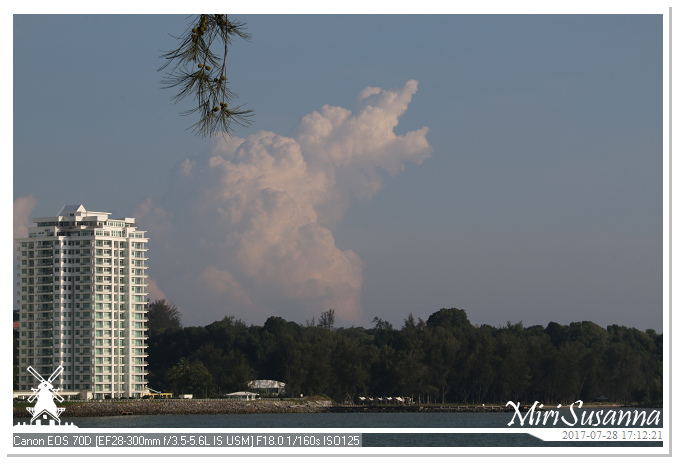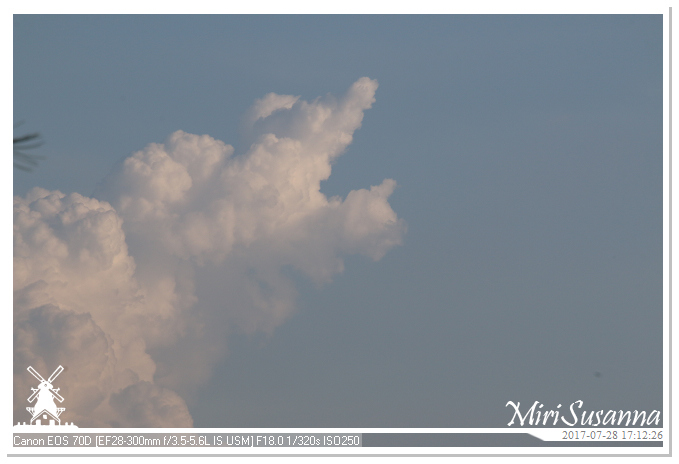 容你發揮想像力,這是什麽?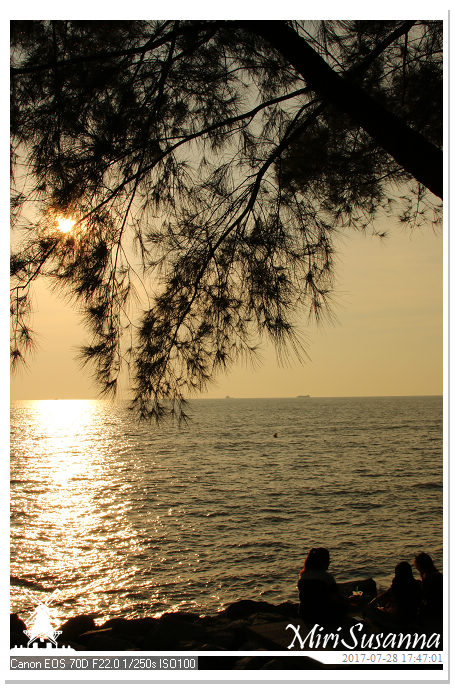 離日落似乎還有段時間。
It's not the time for sunset yet.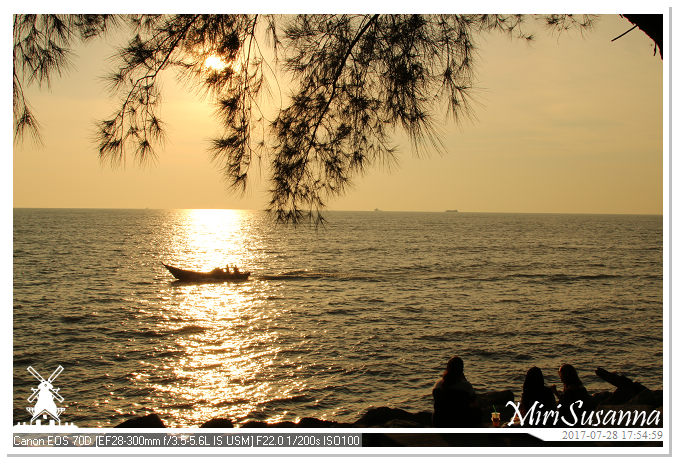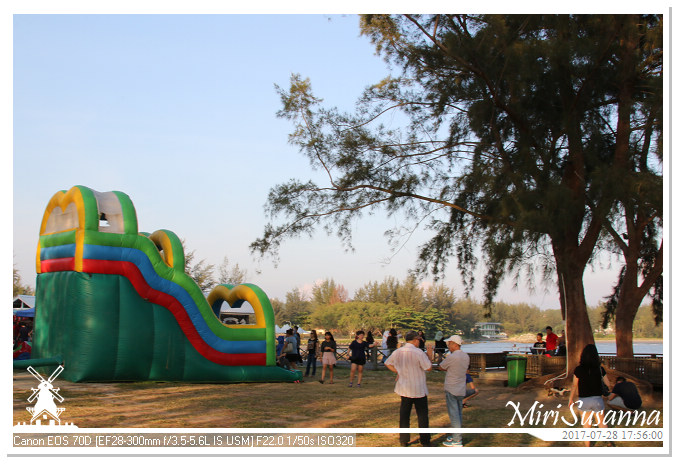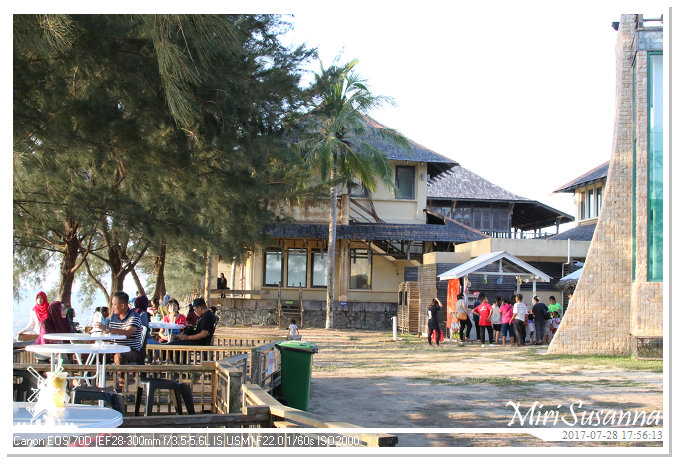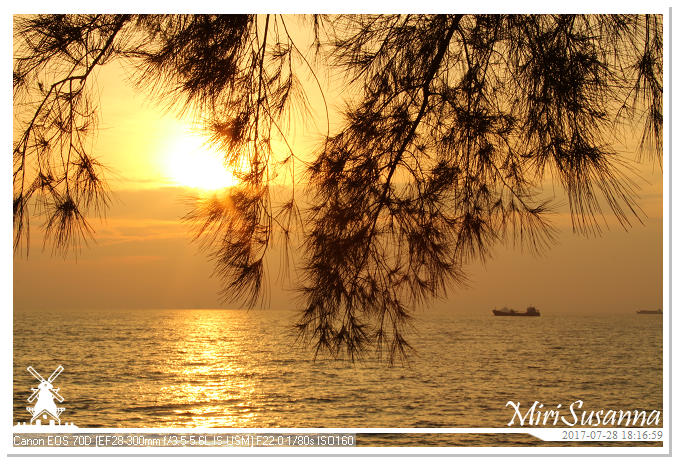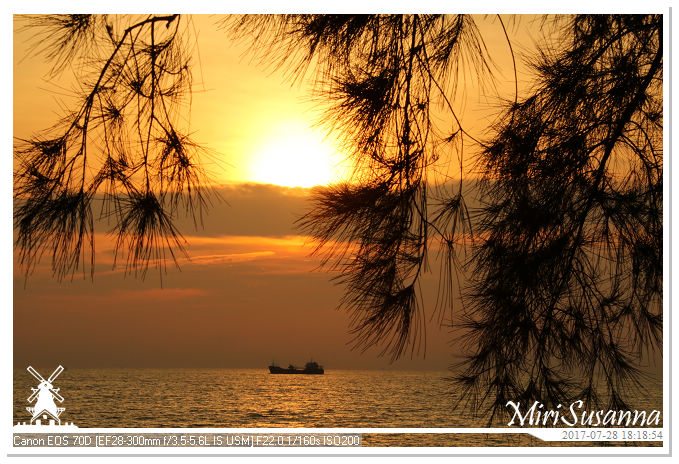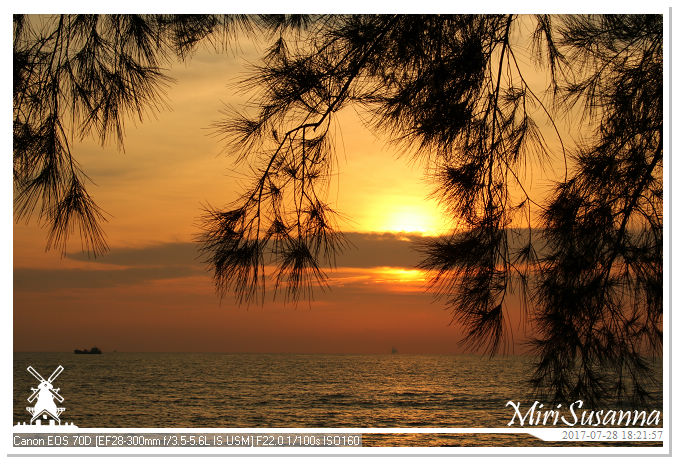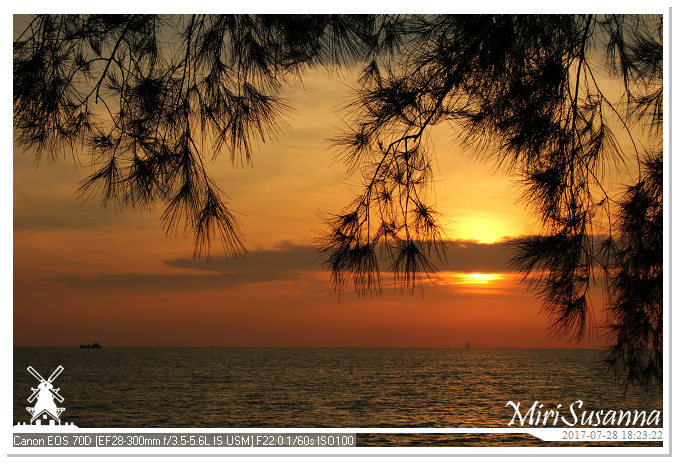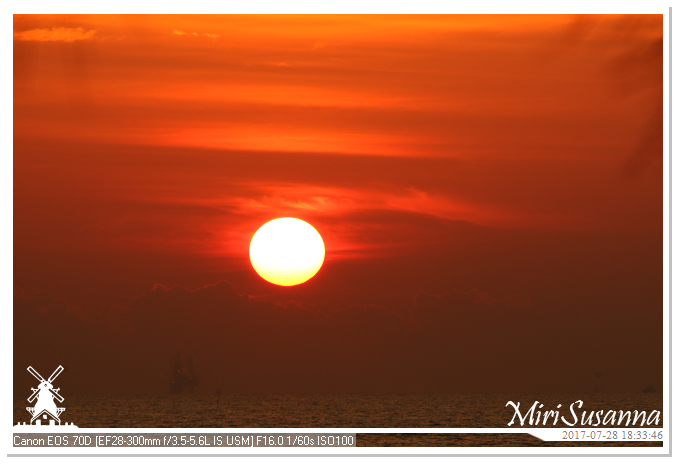 看來就缺那一點點運氣,看不到紅日墜海了。
Just miss some lucks to have the great sunset.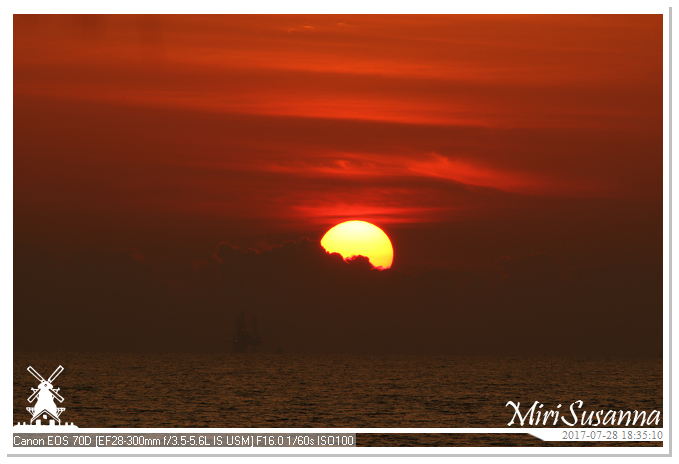 It's cloudy and the sun's disappearing behind the clouds. Do you notice the oil platform far there?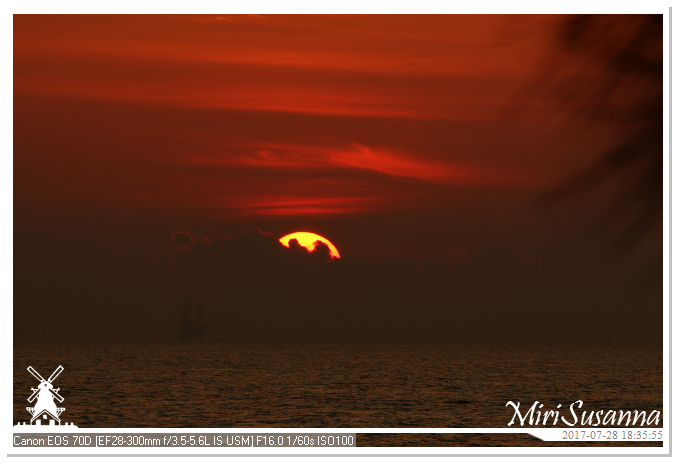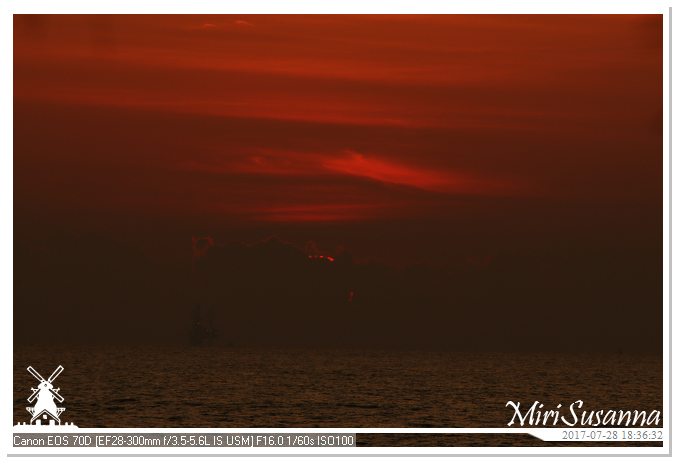 太陽消失在雲層後。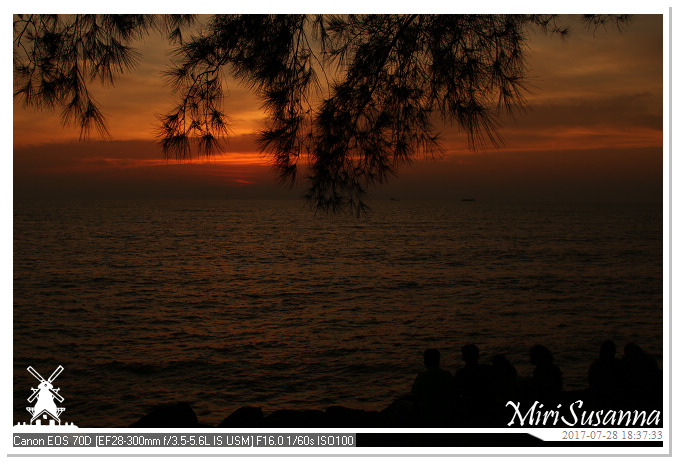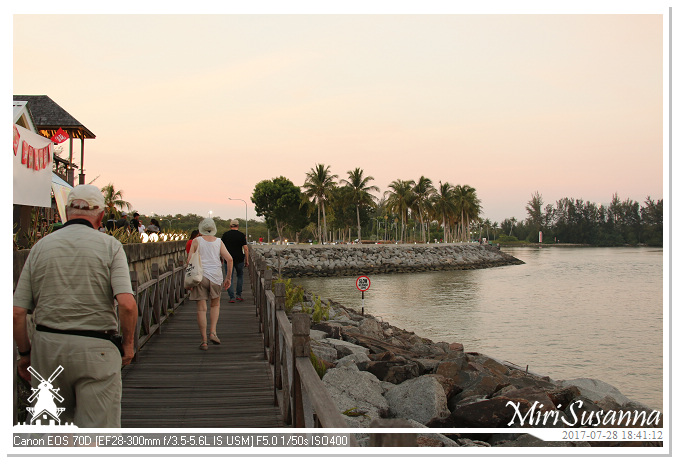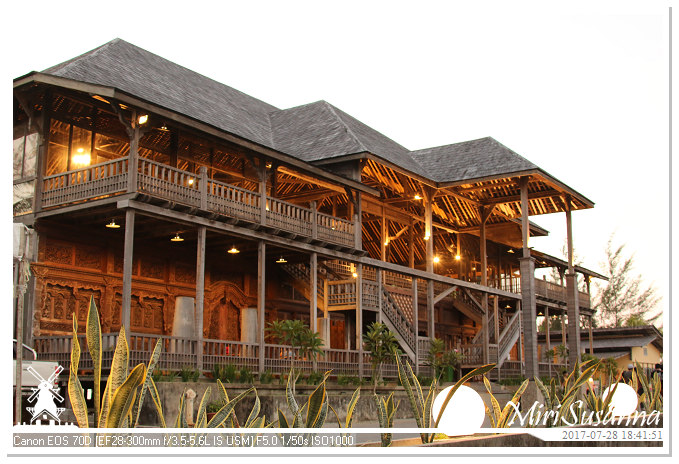 Coco Cabana.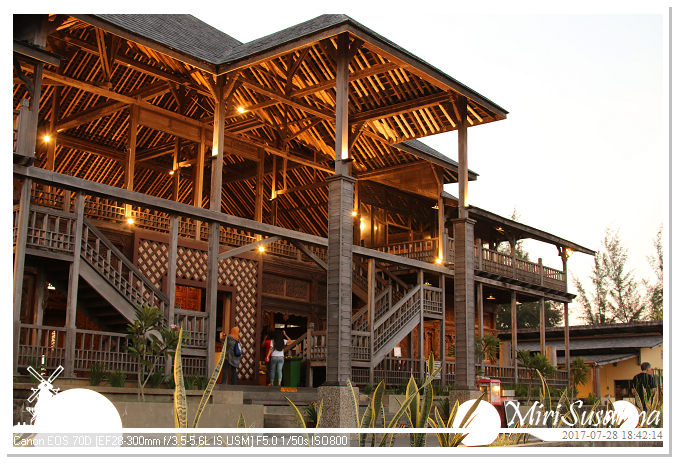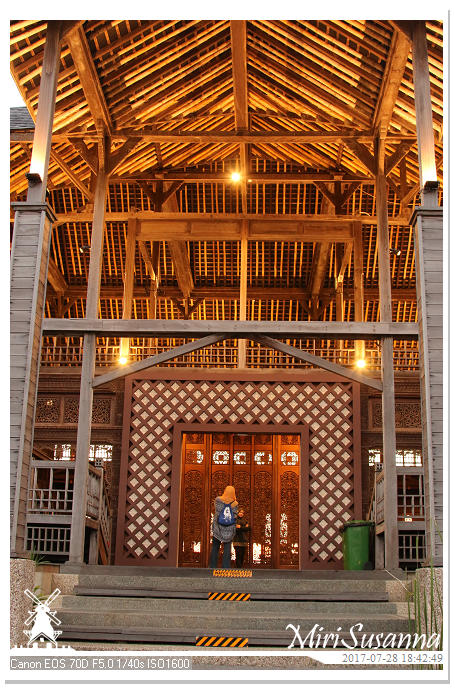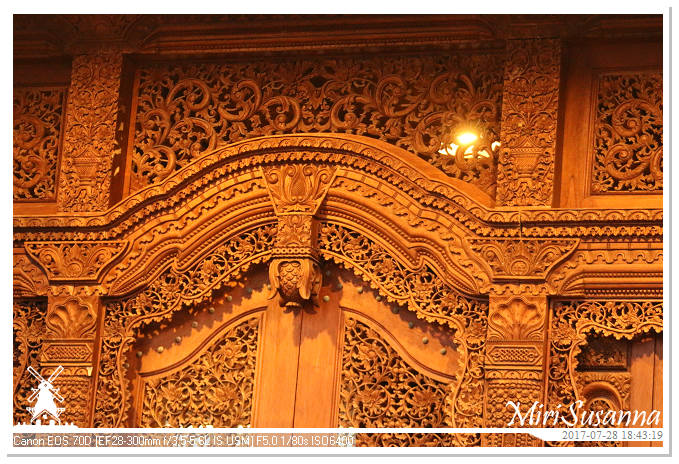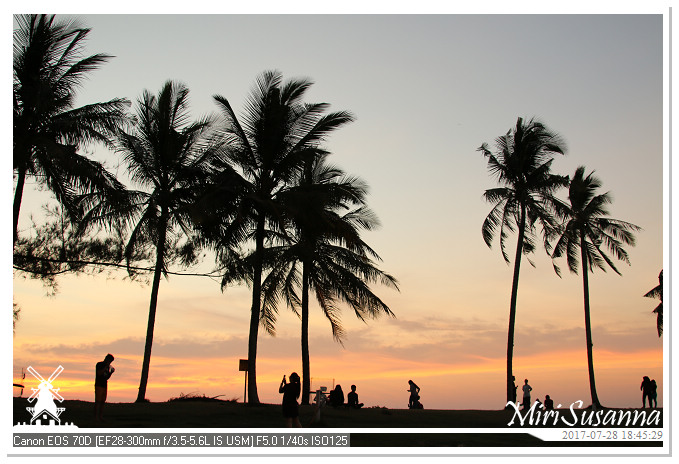 餘暉。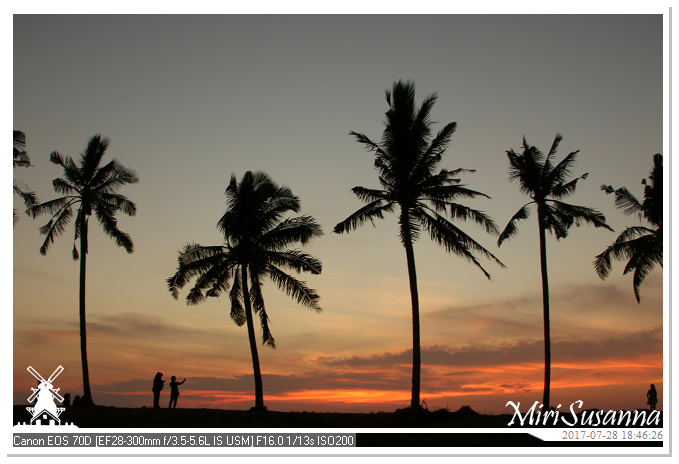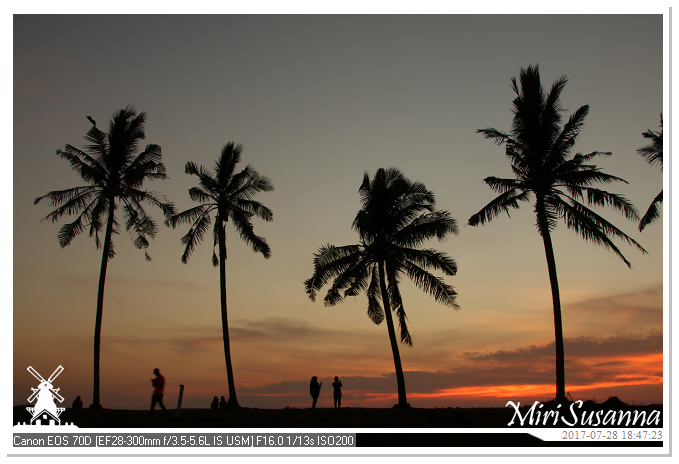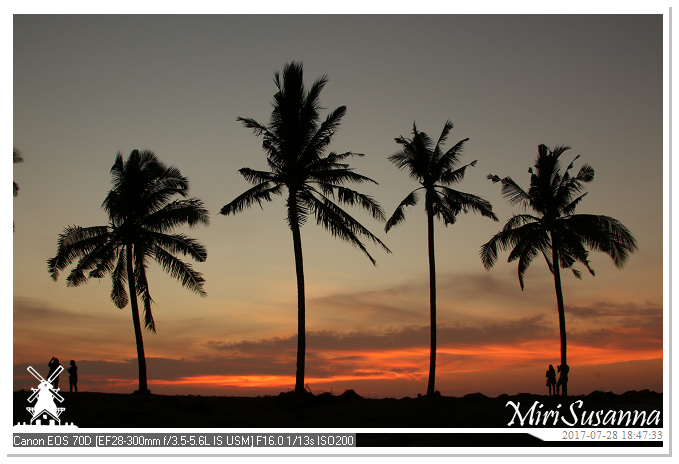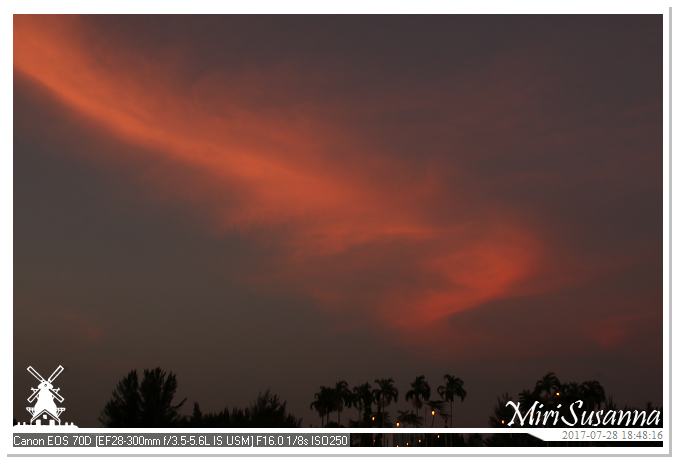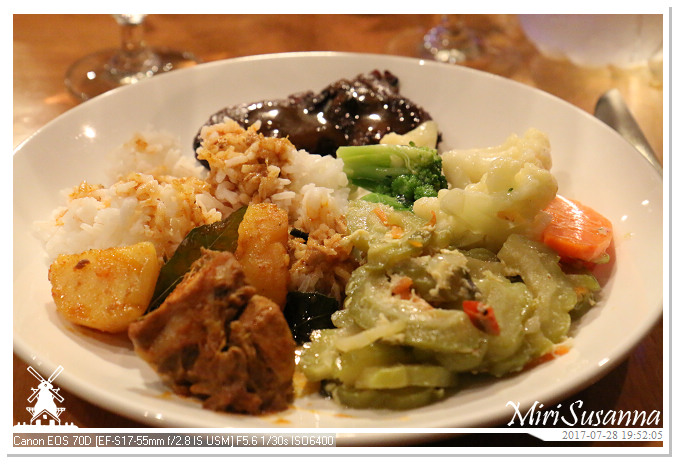 晚餐就去酒店的餐廳吃自助晚餐。
Buffet dinner at hotel.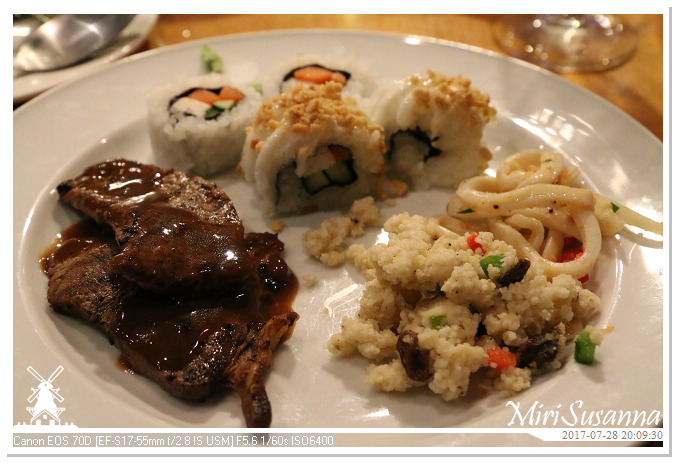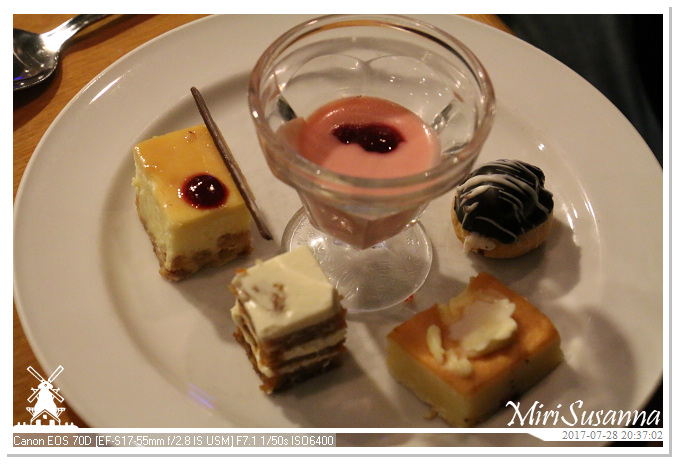 A great closing for the day!