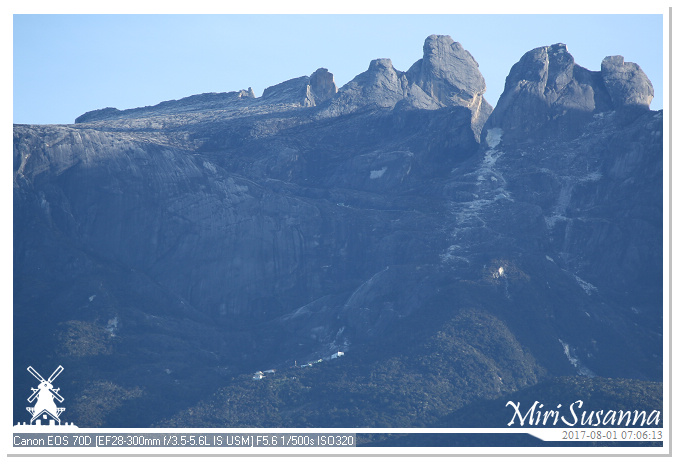 第二天,早起看日出。松林渡假村在神山的南面,日出後,先是看到斜陽映照,然後在慢慢地照亮整個神山。我從廣角到長鏡都用上了,就為了把神山拍個仔細。2015年地震,山體受損,還留下許多石壁剝落、落石的痕跡。我們還打算再爬一次神山、爭取攻頂,至於何年何日,還有待計劃。
The next morning, I woke up early to shot the sunrise and morning look of Mt. Kinabalu. Our resort is located at the south of Mt. Kinabalu. The sun shines slowly from side to whole mountain. After the earthquake in 2015, a lot of damages occurred and can be seen by naked eyes. Anyway, we still plan to climb Mt. Kinabalu again and try to reach its highest peak.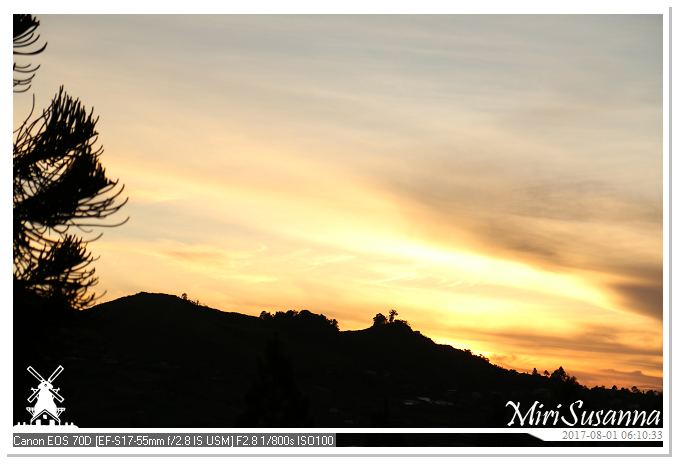 早起,等待日出。
Waiting for sunrise.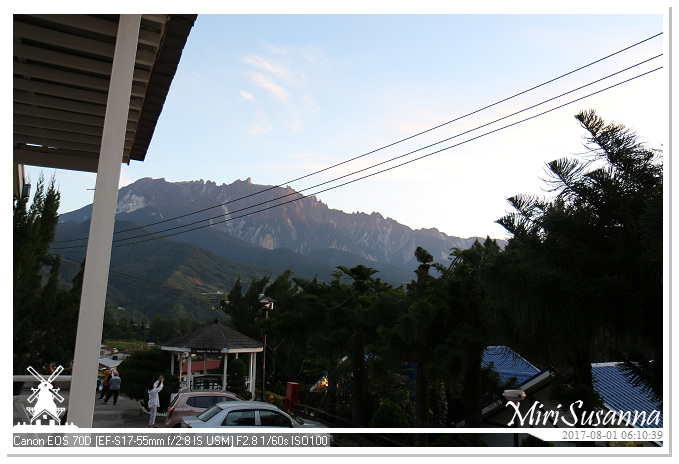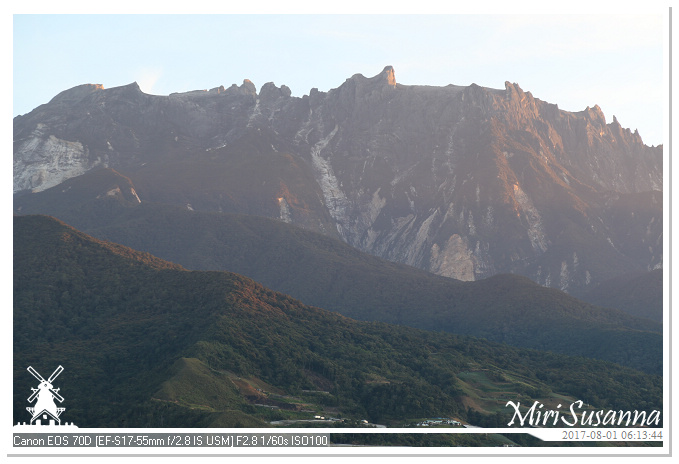 先拎著廣角拍拍。


完全沒有雲層履蓋的神山。
Mt. Kinabalu.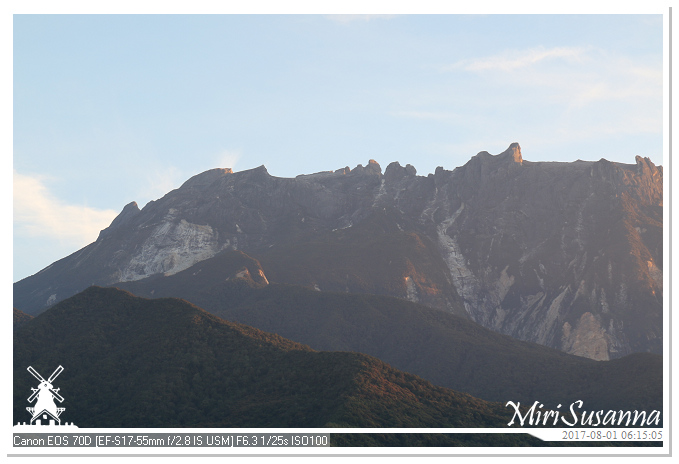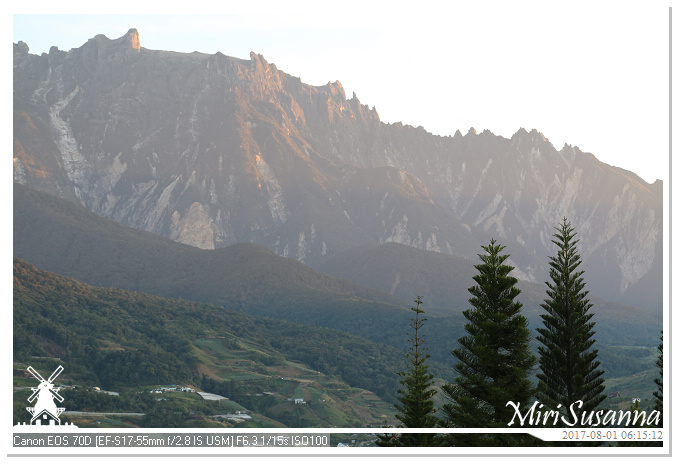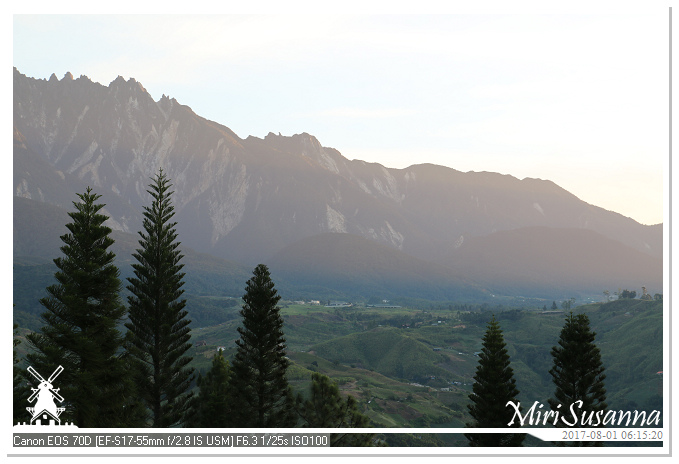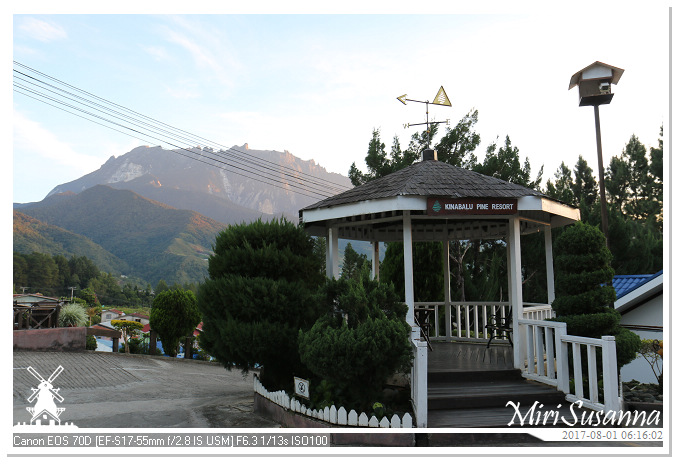 日出。
Sunrise.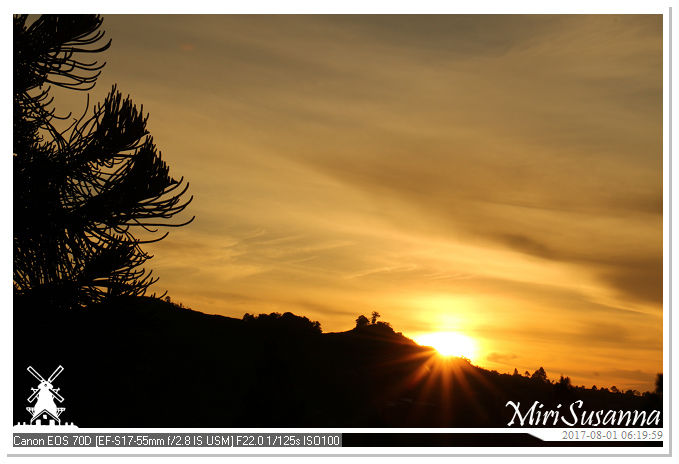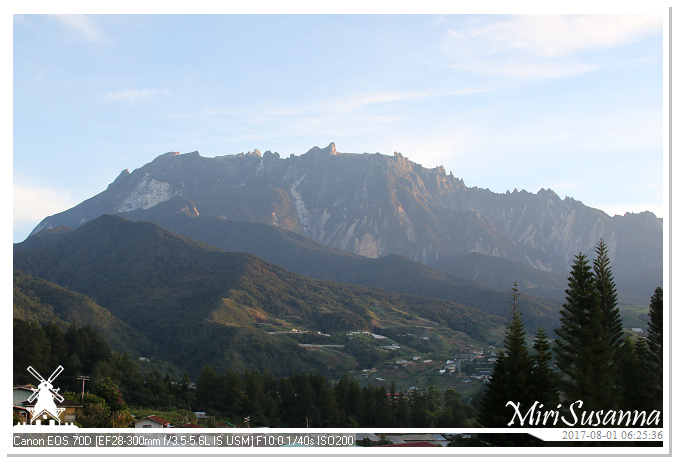 日出後,套上長鏡出來拍拍。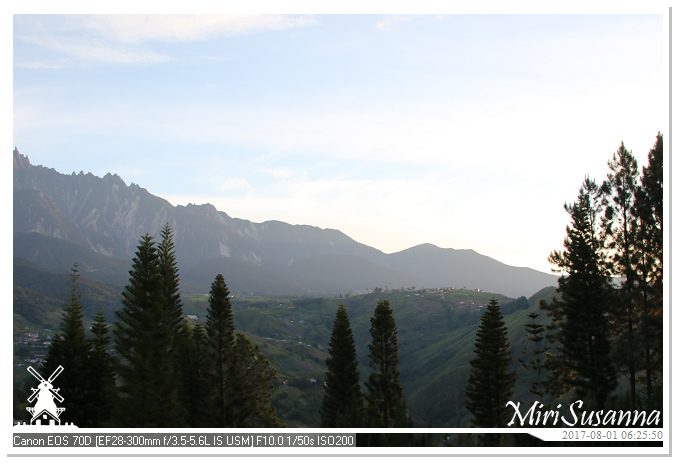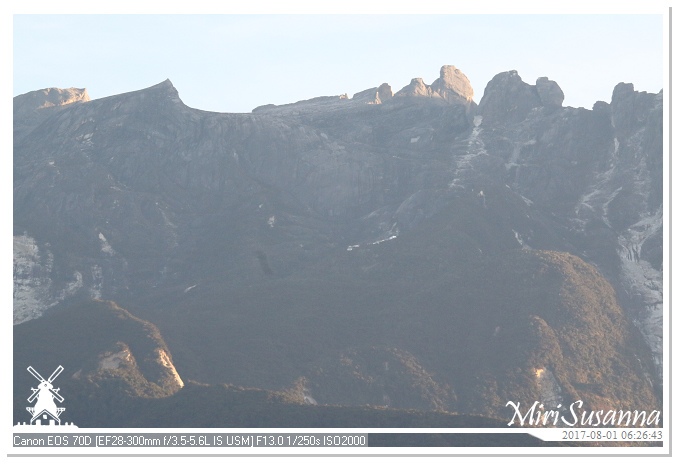 拍到了肉眼隱隱可見的Laban Rata了。
Laban Rata in sight.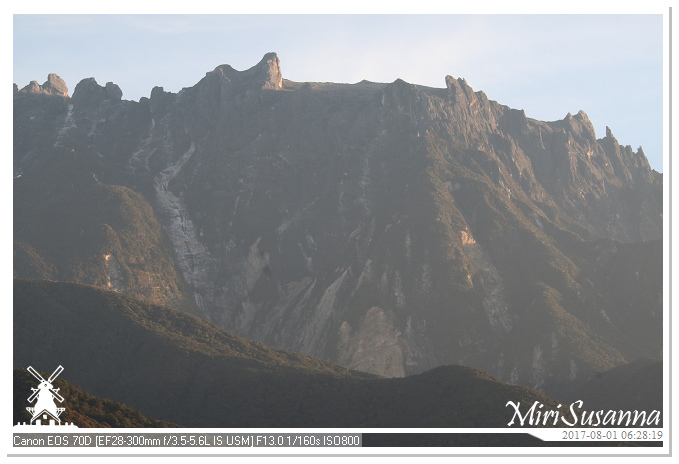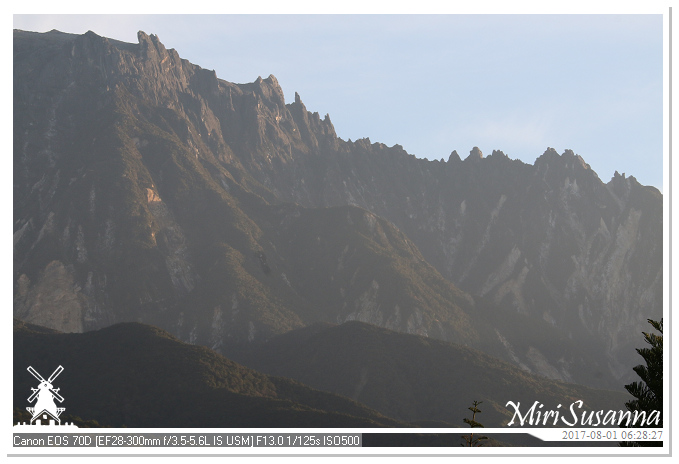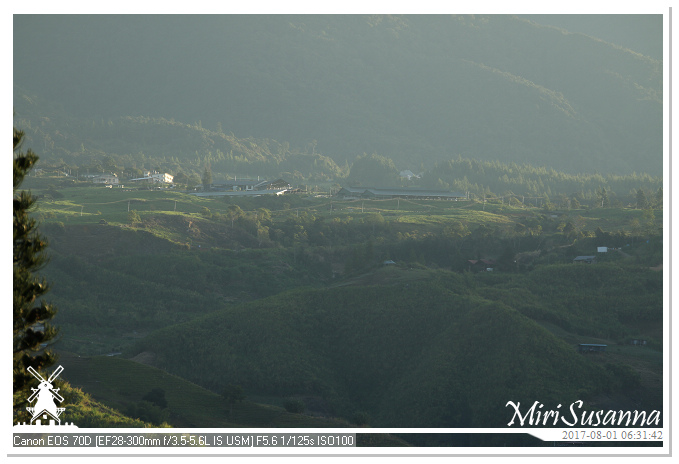 Desa Cattle Dairy Farm.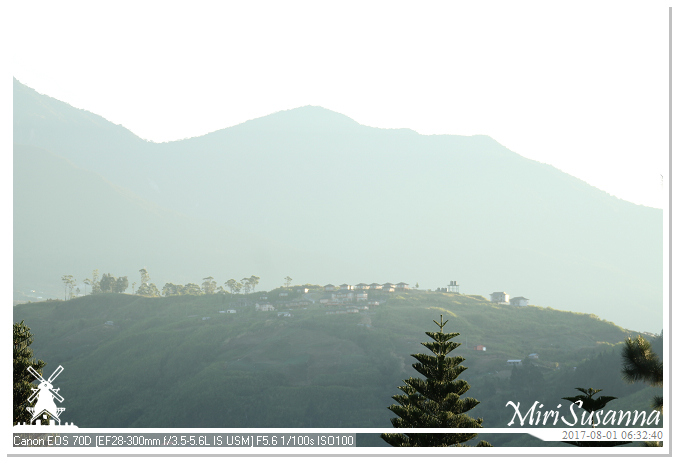 Dream World Resort.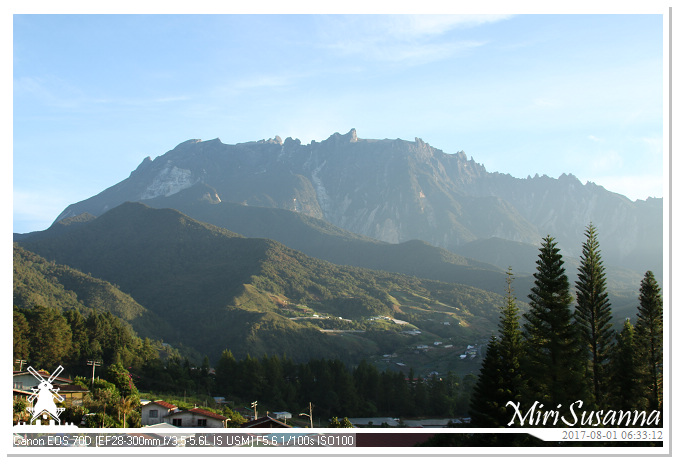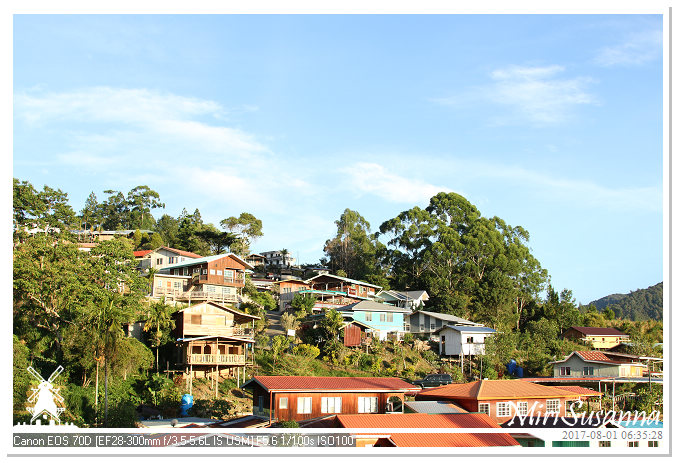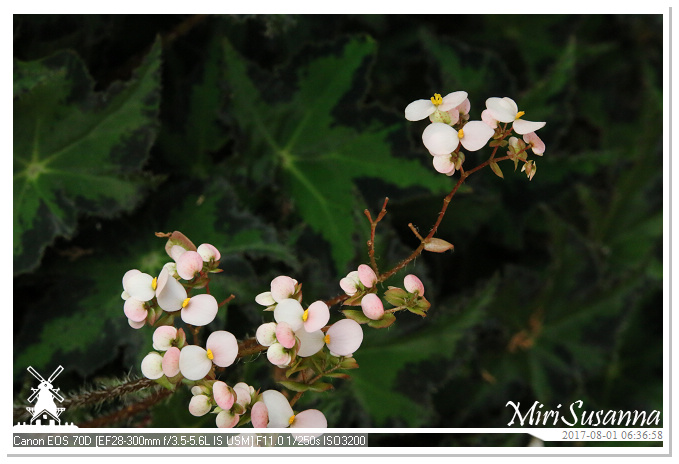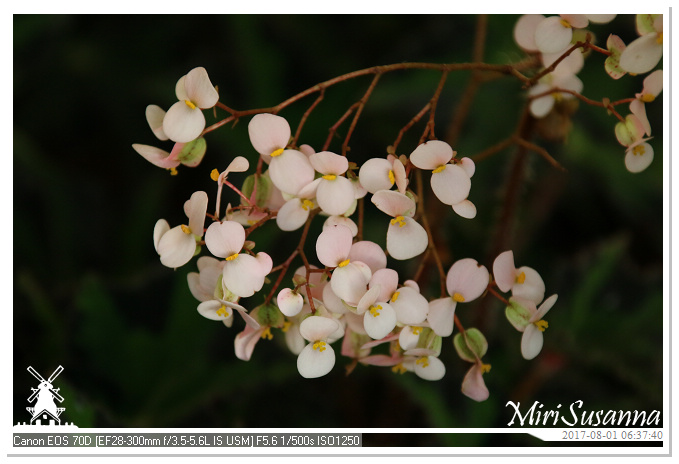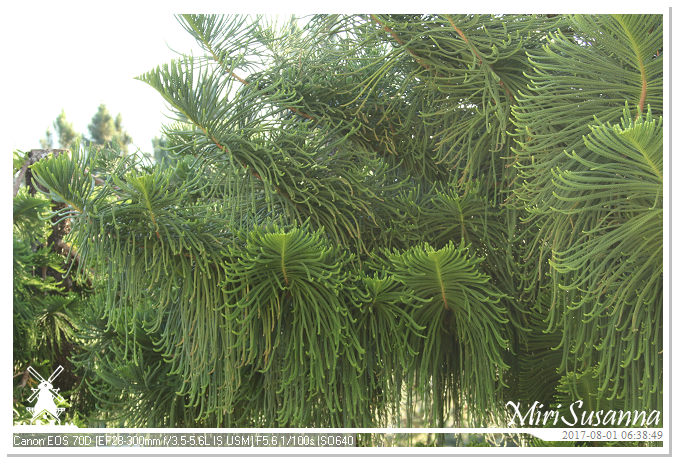 松林渡假村,名副其實,種了種類不同的松樹。
Pine Resort, a resort with different kinds of pine trees.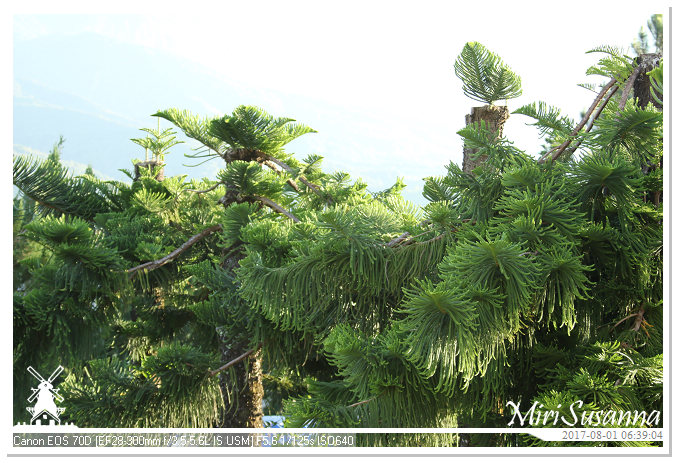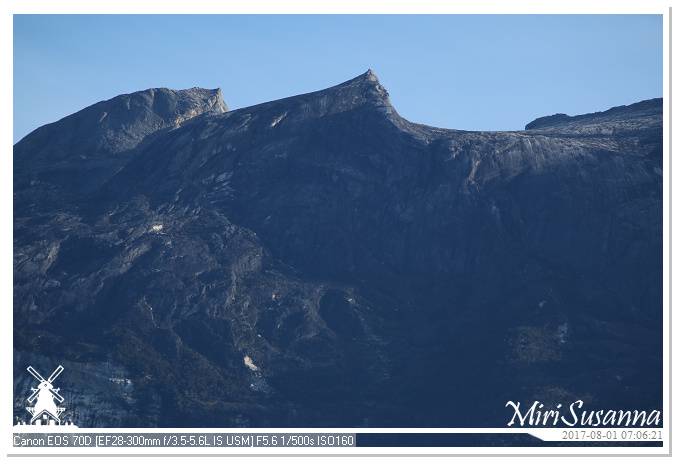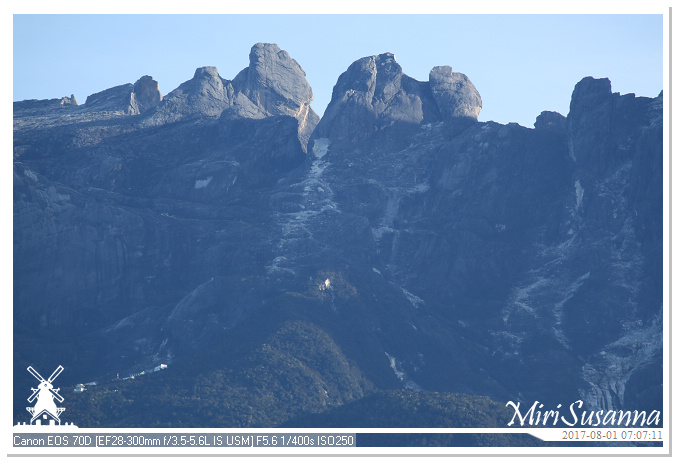 2015年神山地震後,滾落的滑石留下白色的痕跡。
The white trails were damages after earthquake 2015.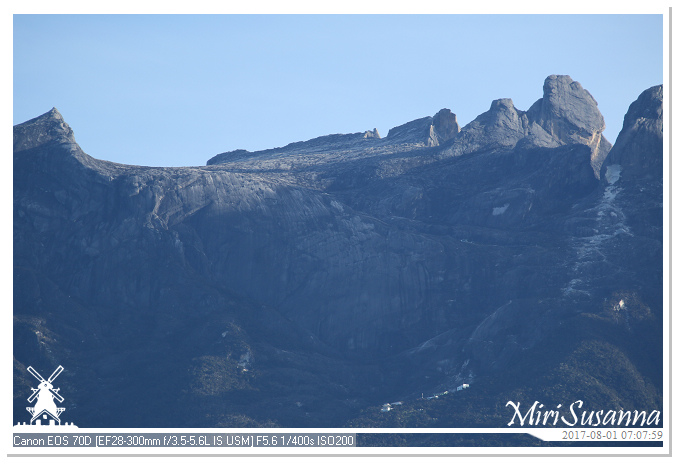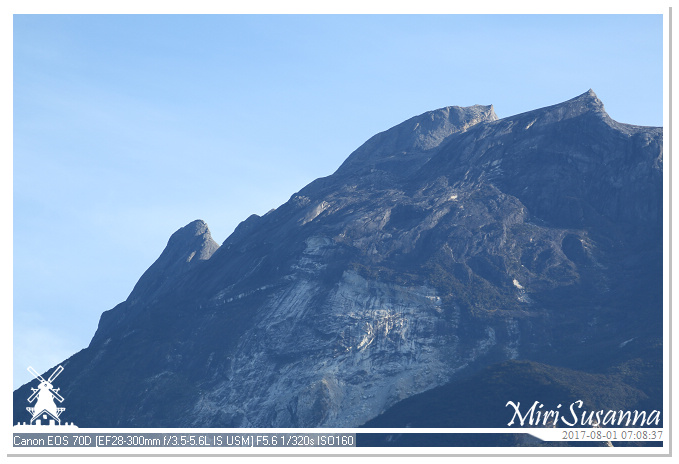 這片石壁像是剝落了一層。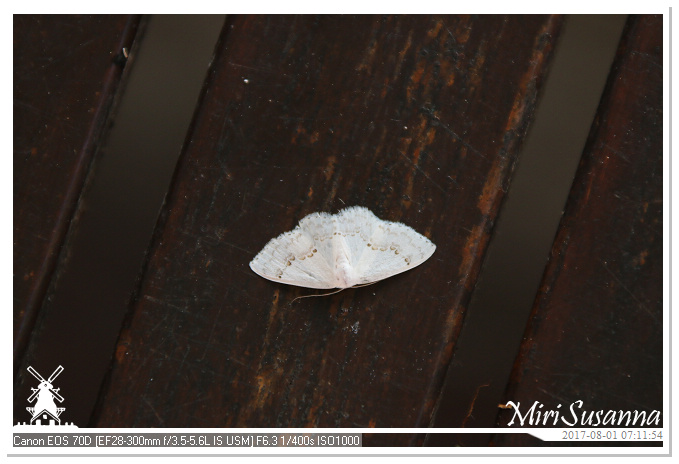 等待早餐時間,在渡假村內走走。
Waiting for breakfast, have a walk in resort.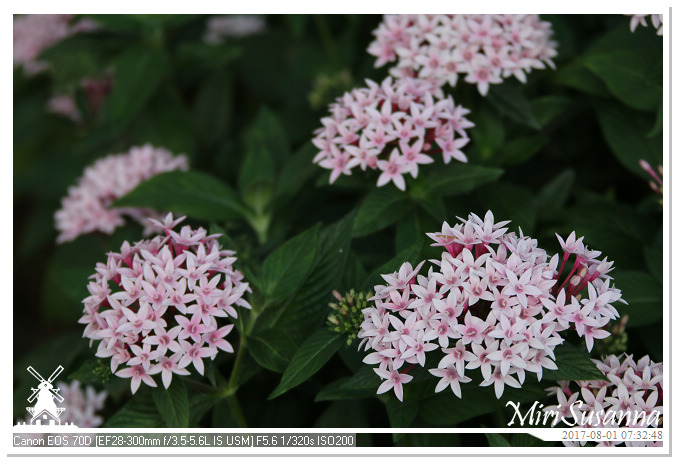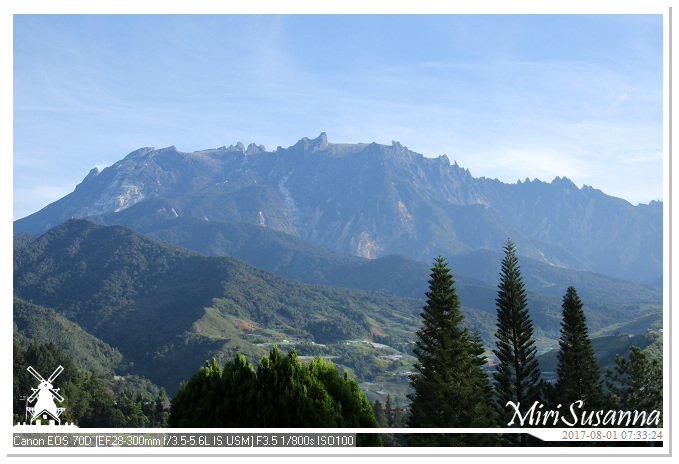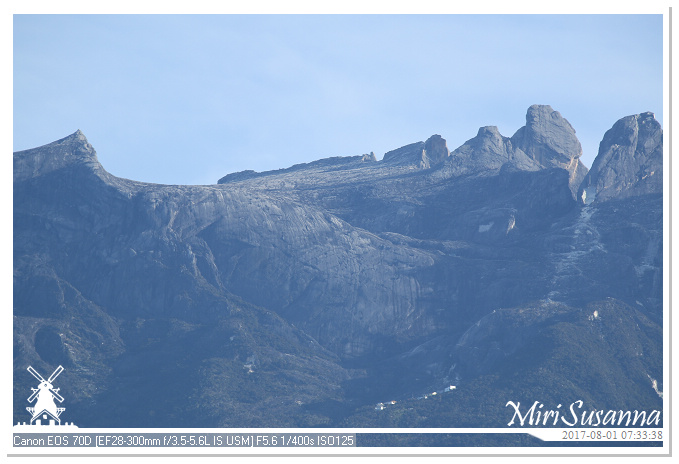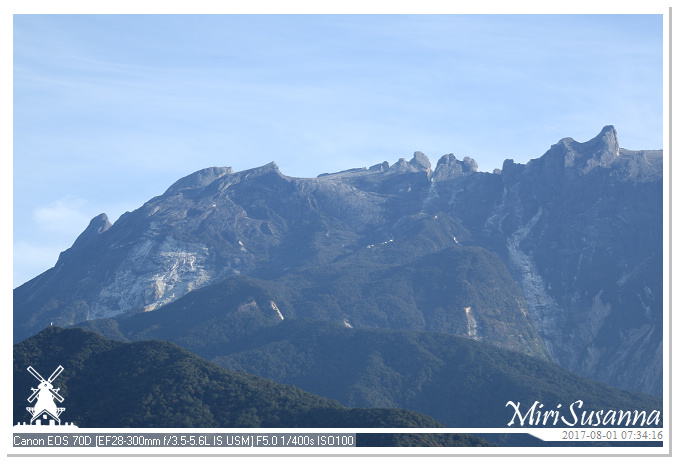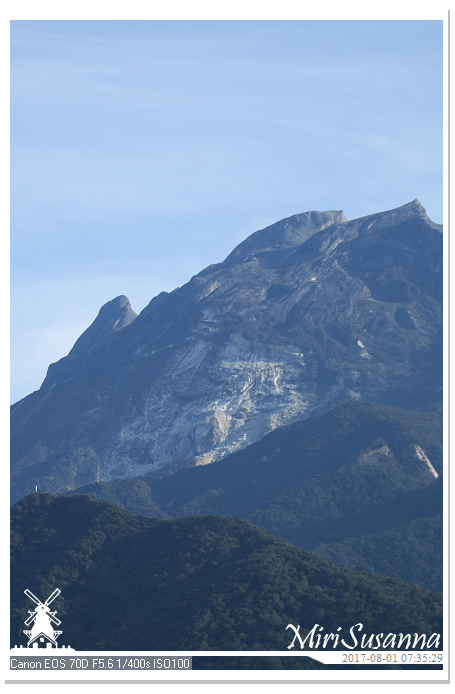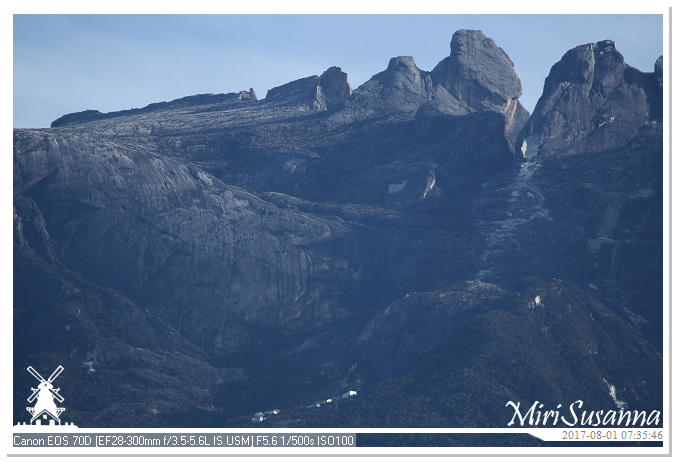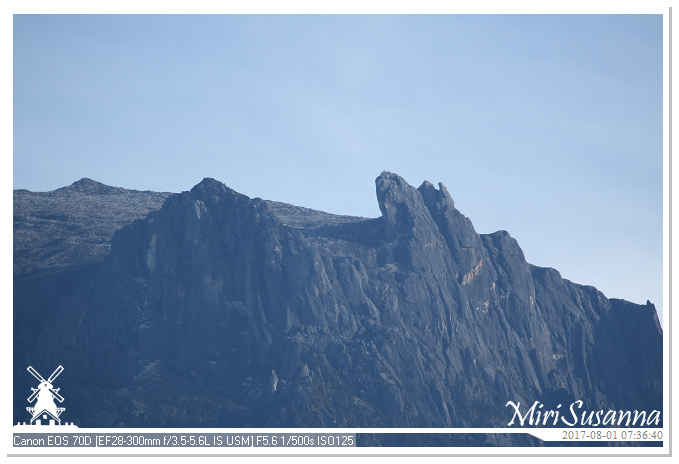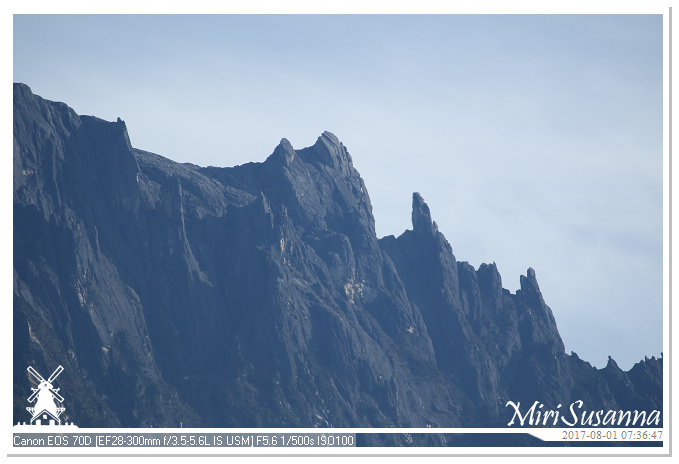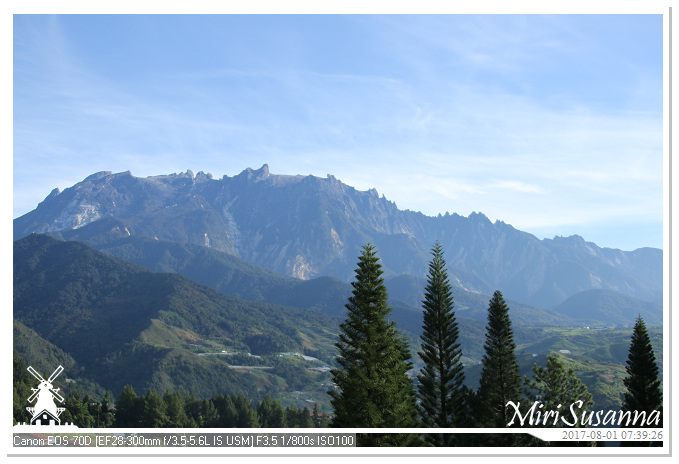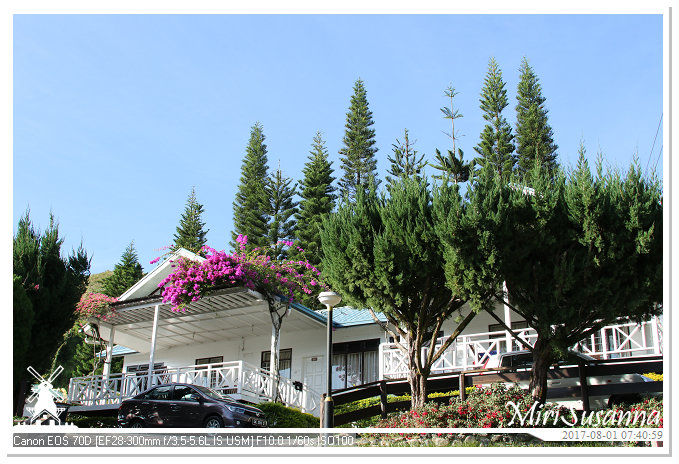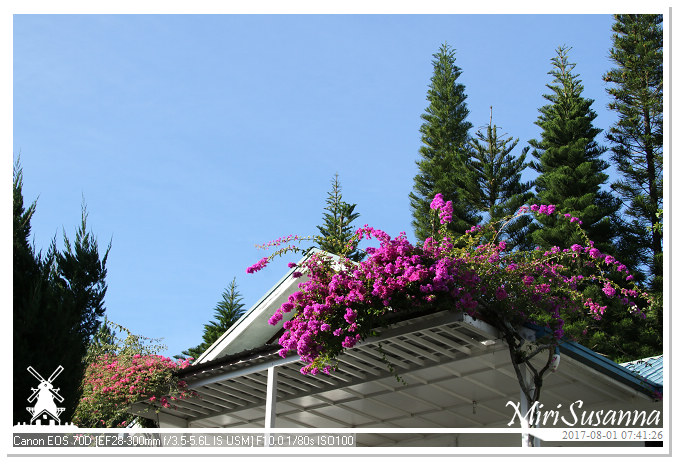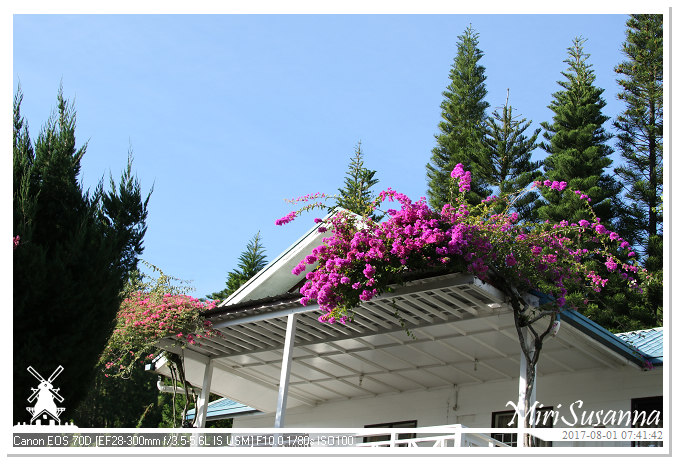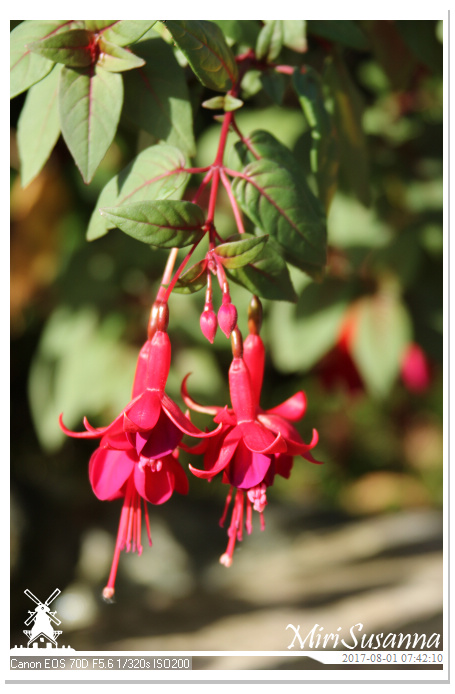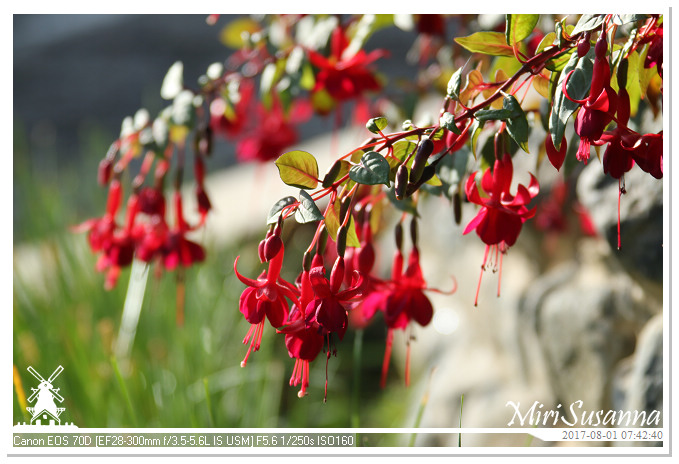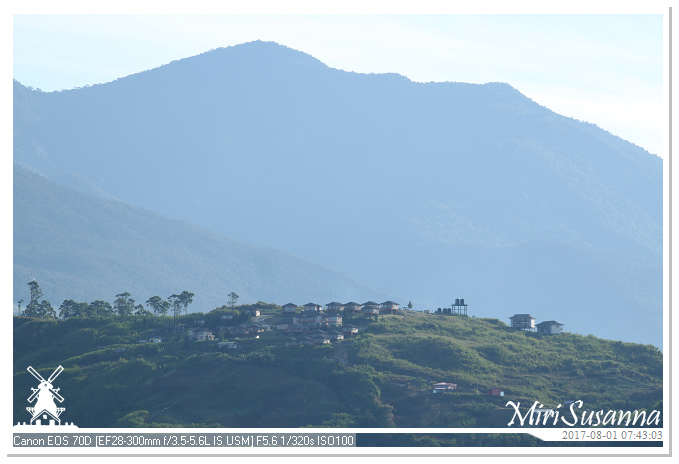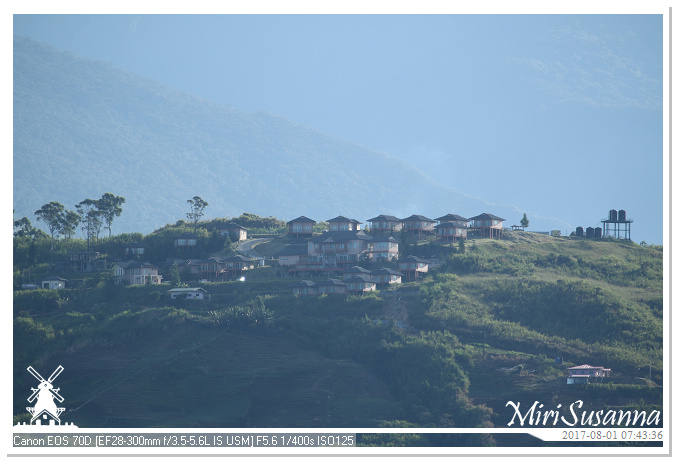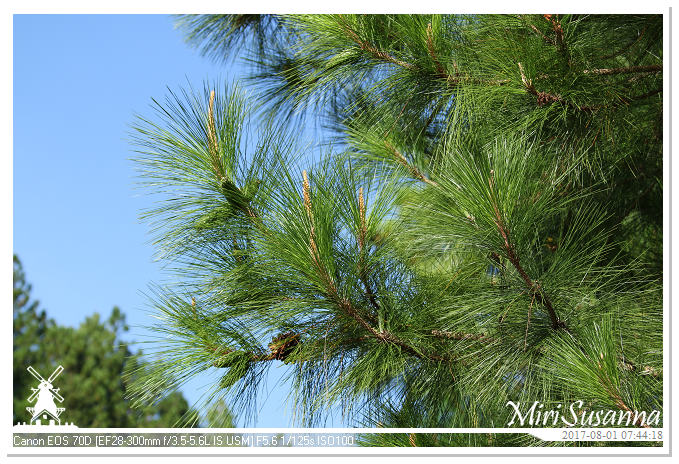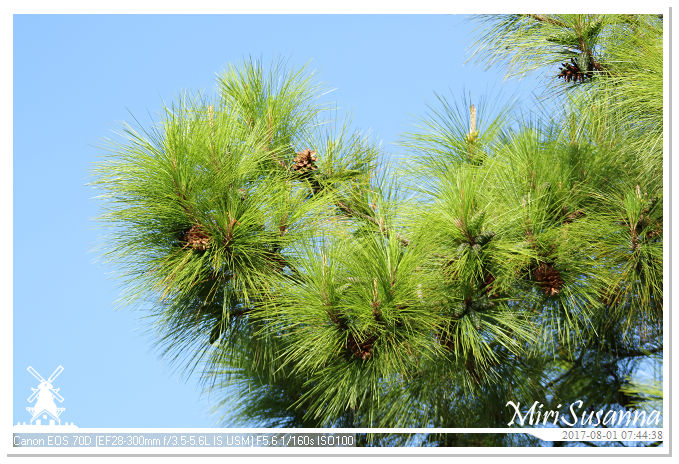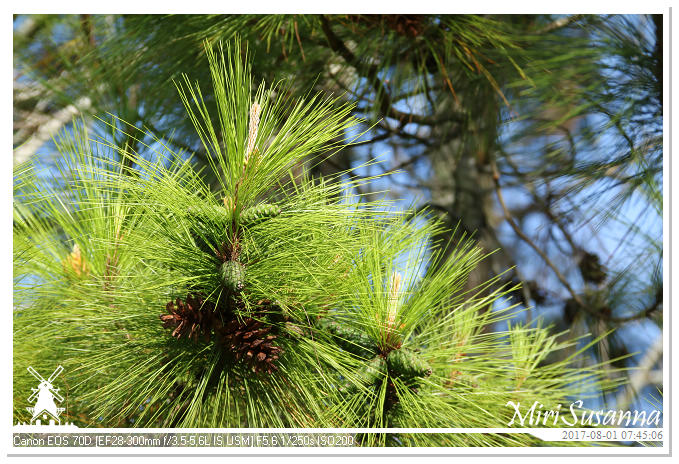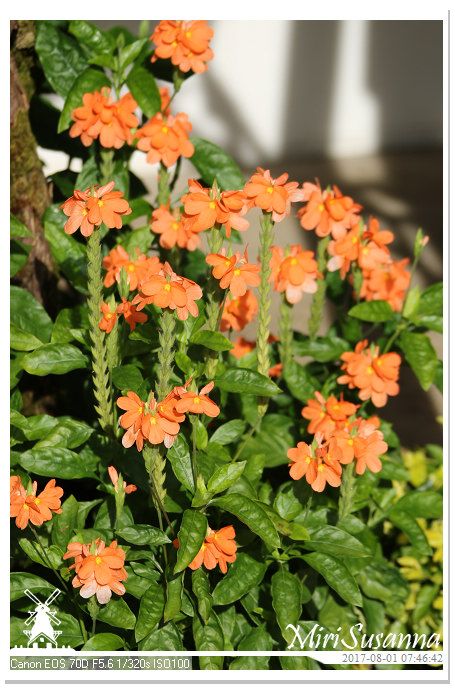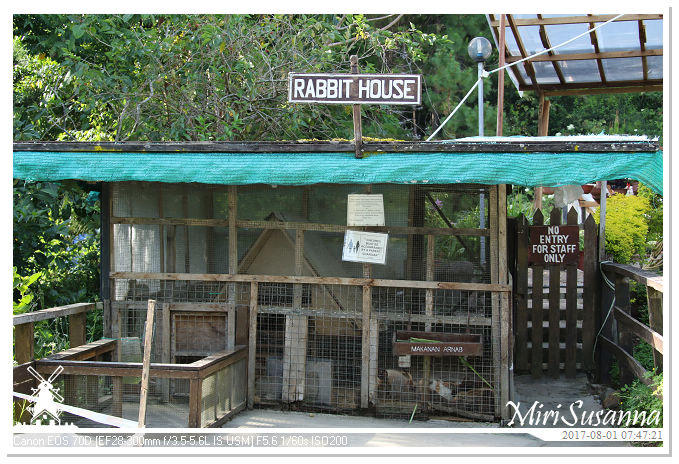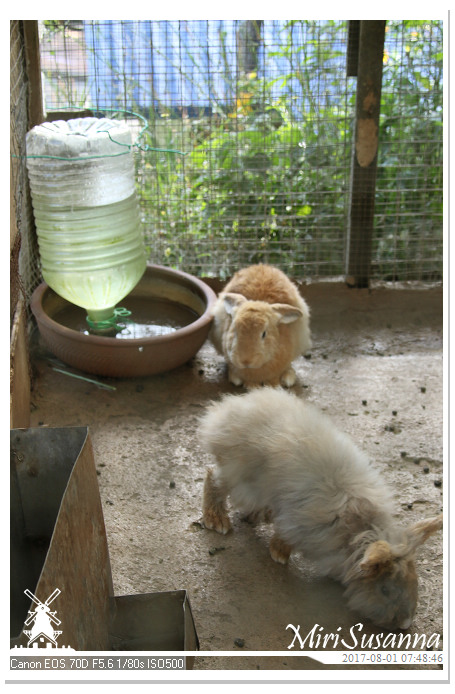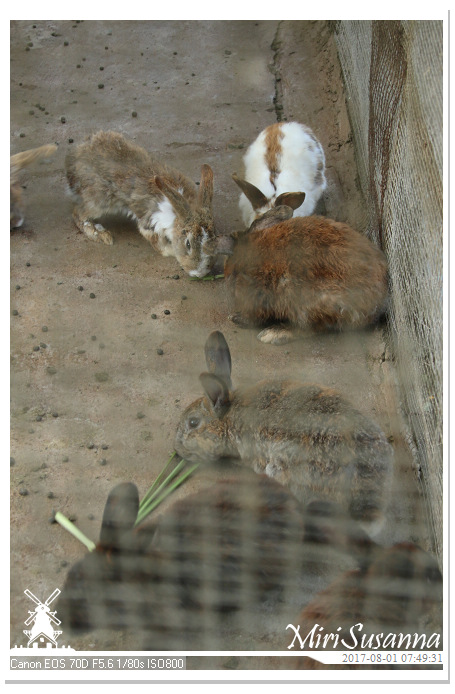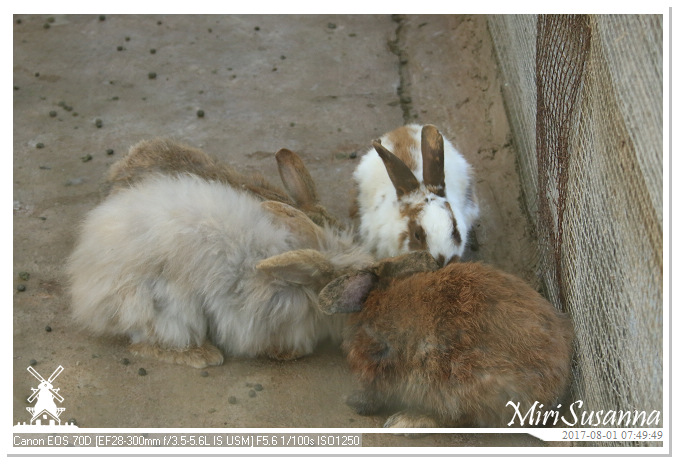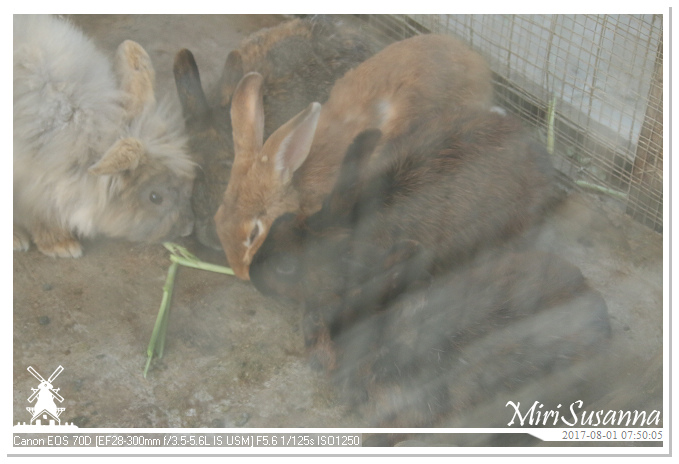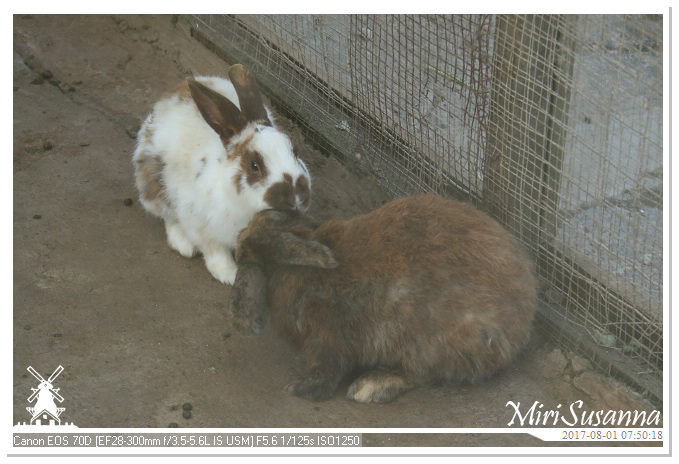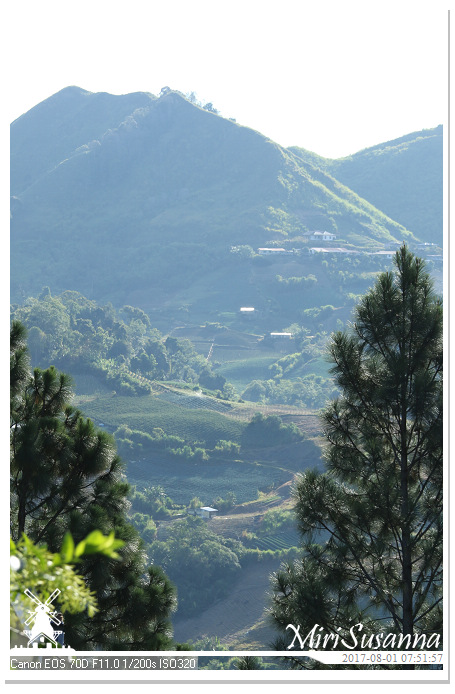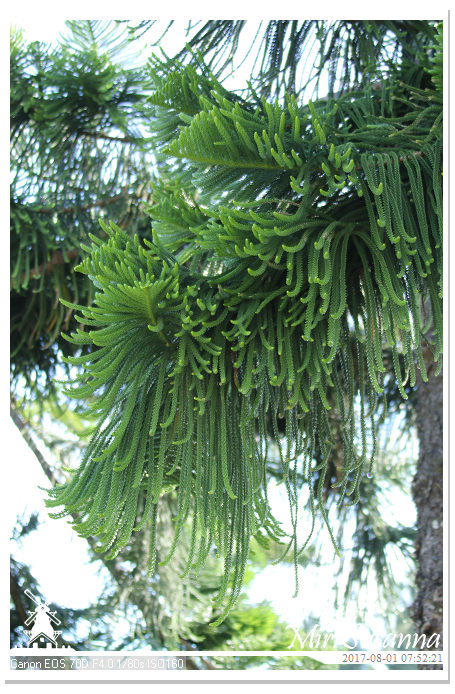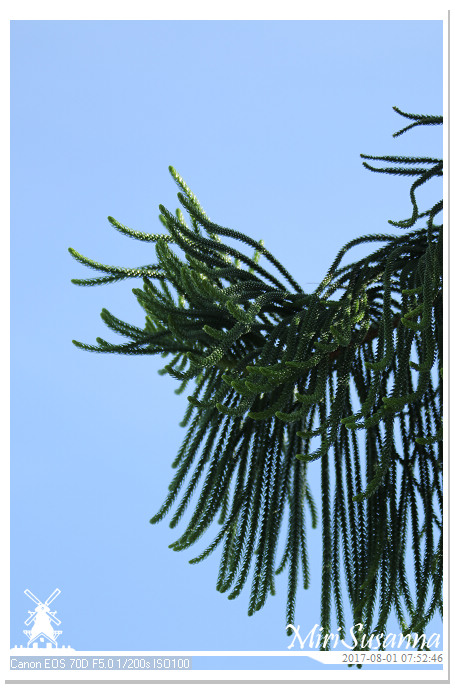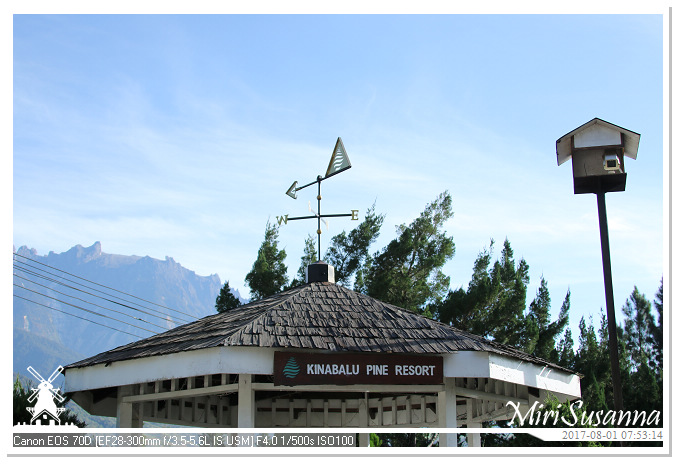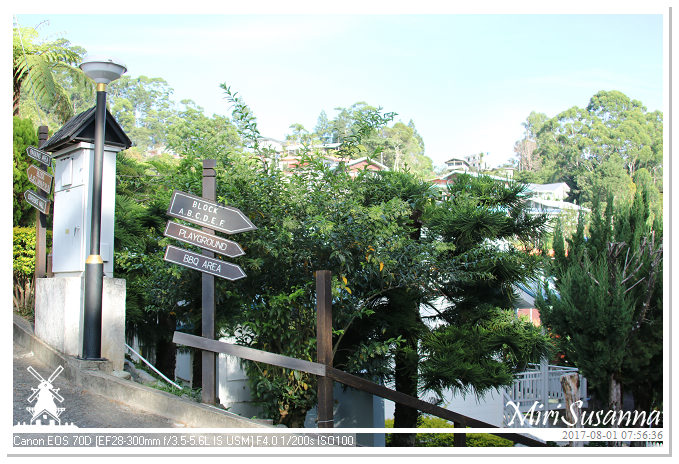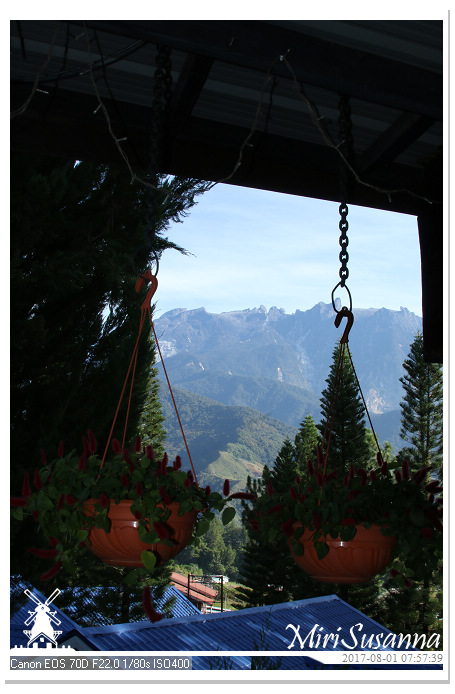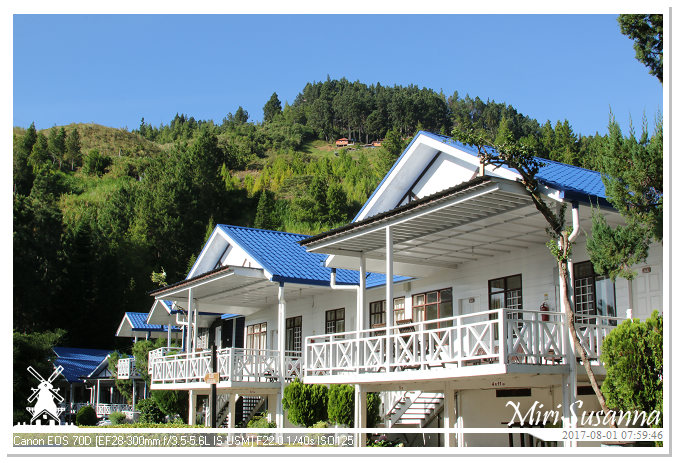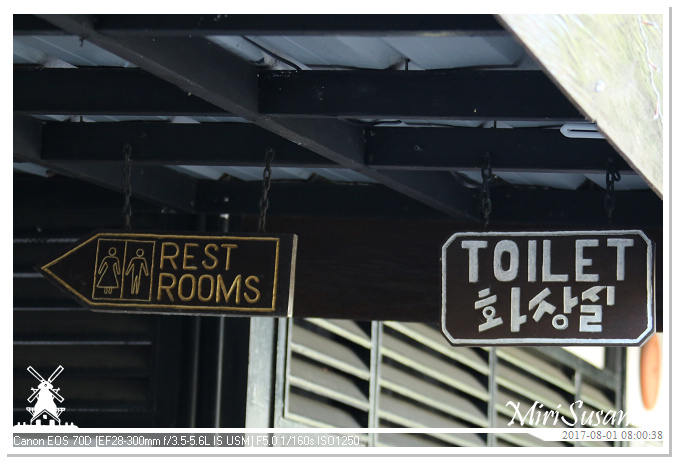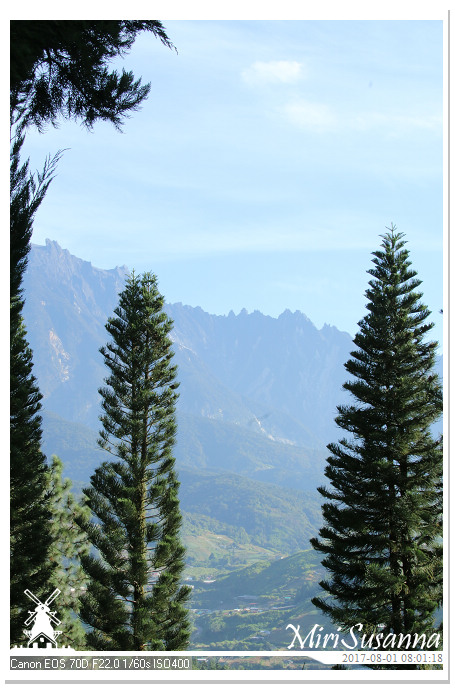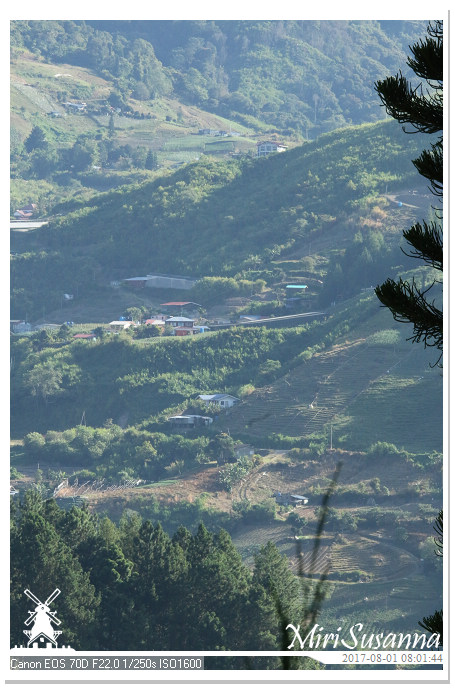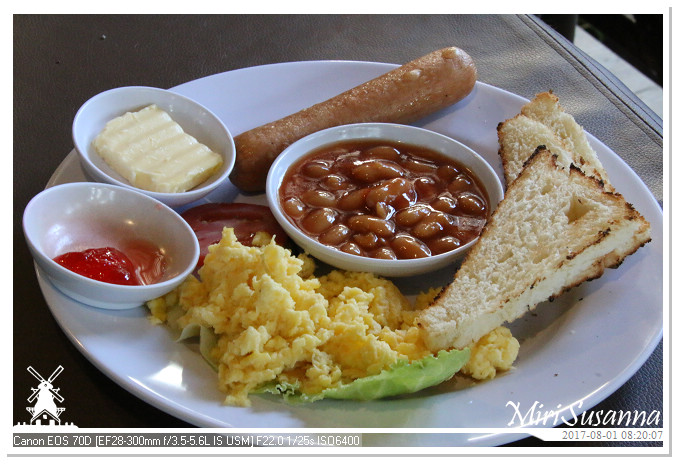 美式早餐。
American breakfast.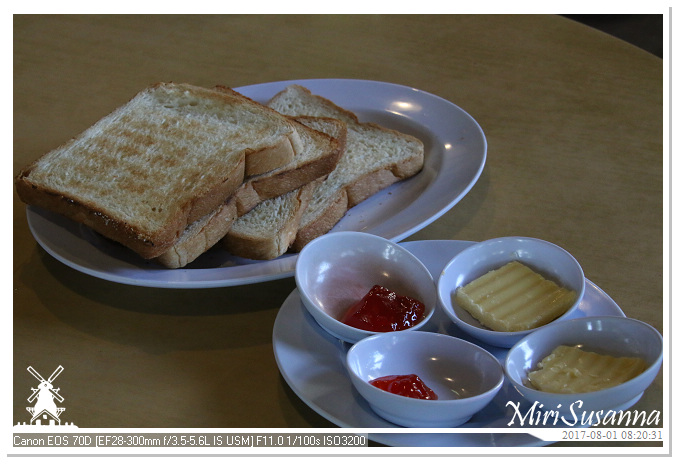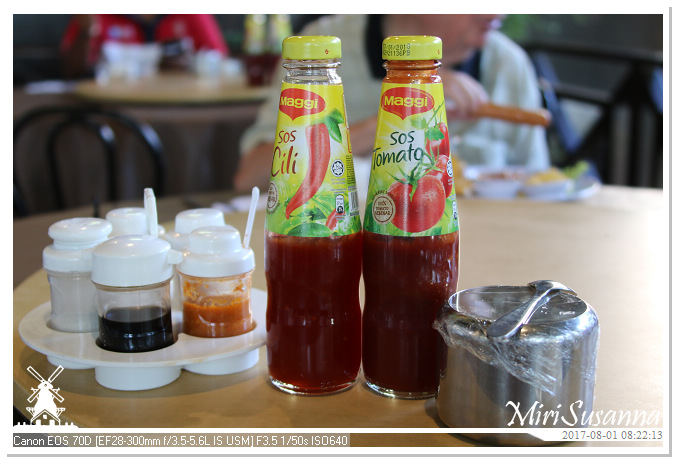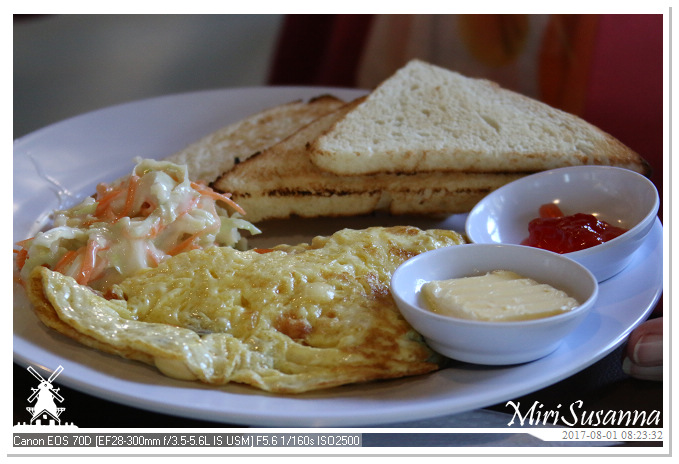 A refreshing look in morning.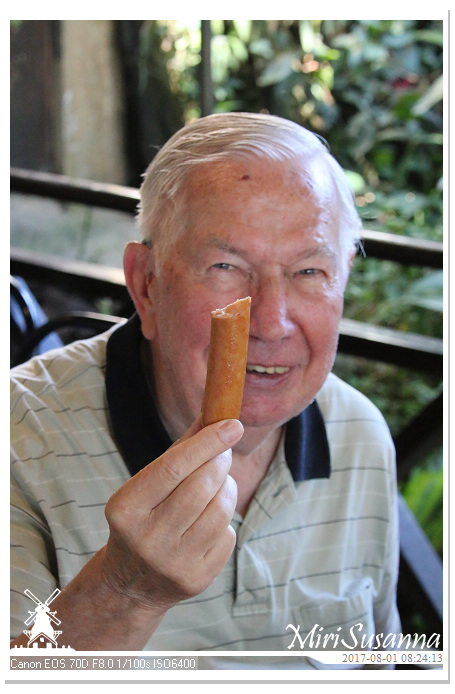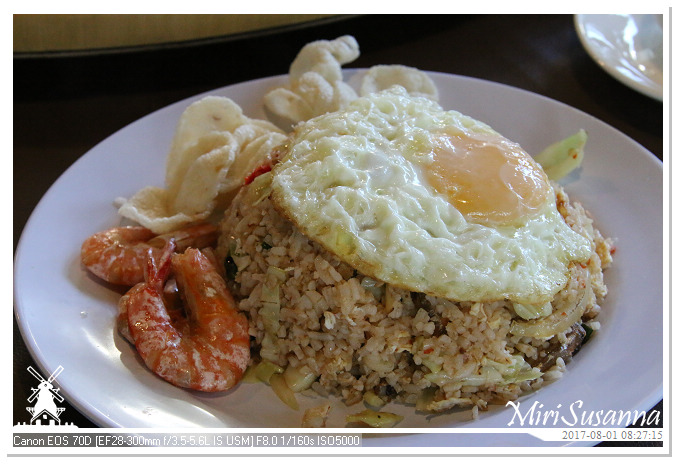 我的鄉村炒飯。
Kampung fried rice.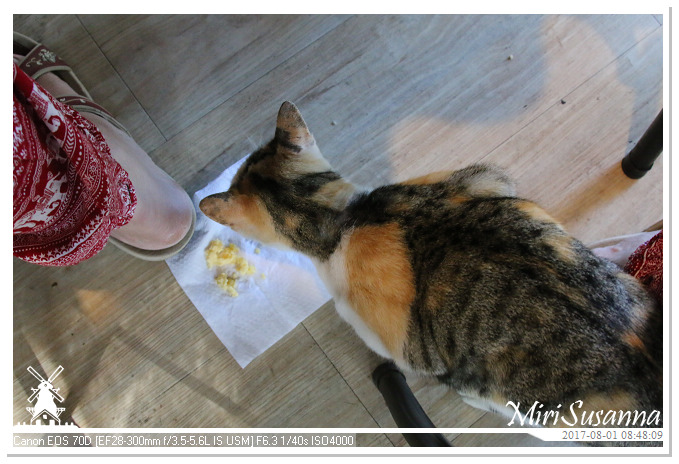 分享早餐。
Sharing breakfast.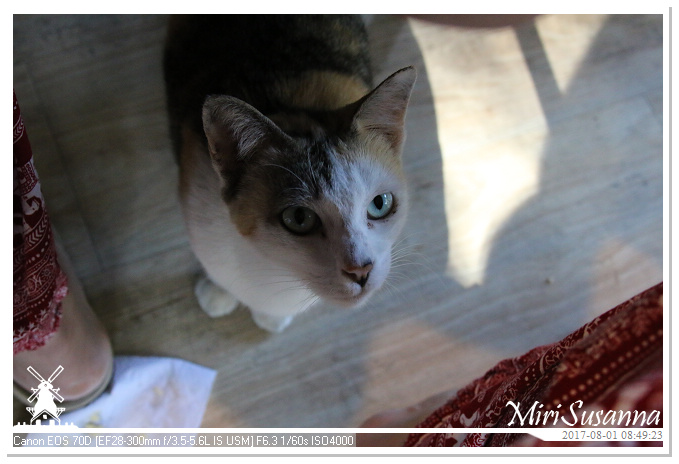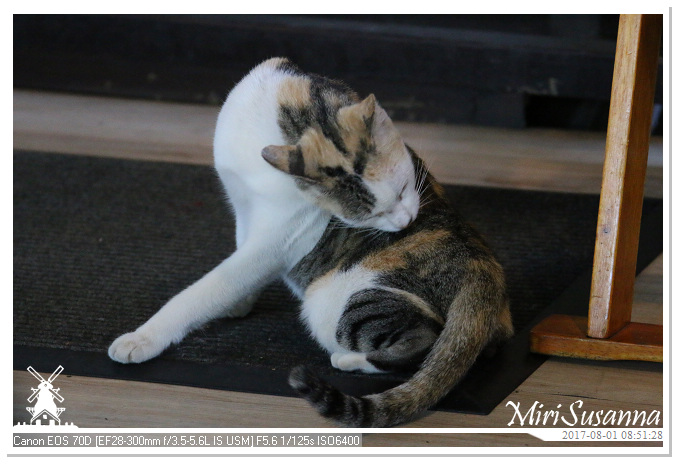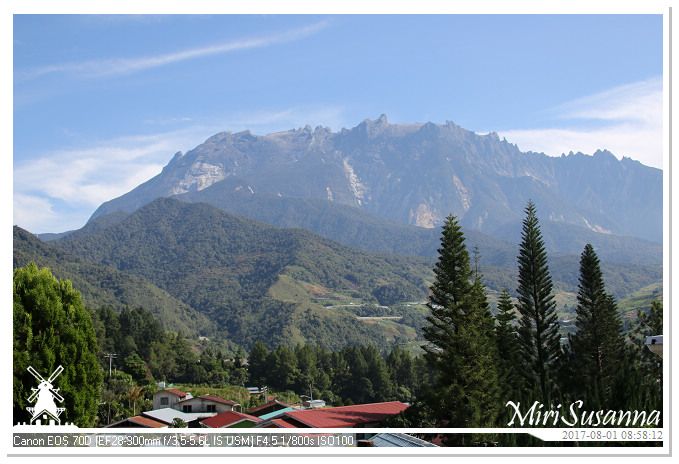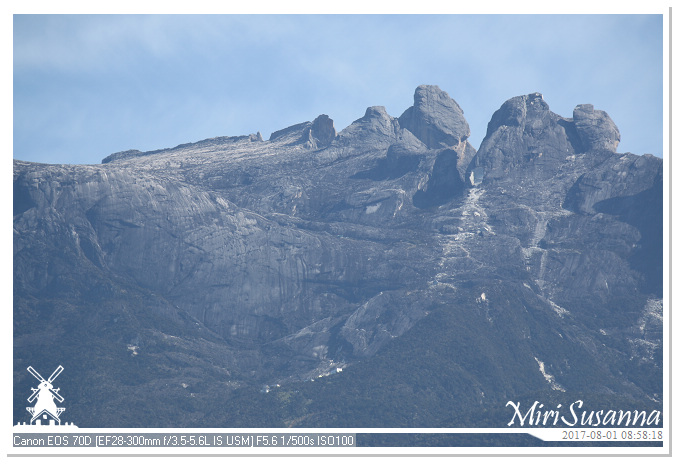 準備來去神山國家公園。
Ready to go to Kinabalu Park.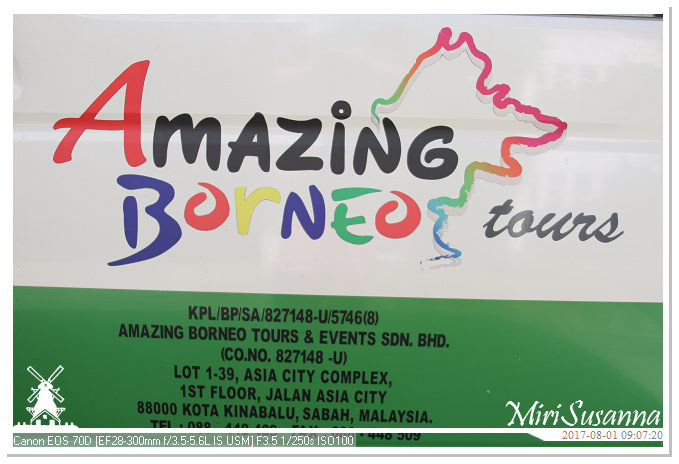 ~。Next post。~