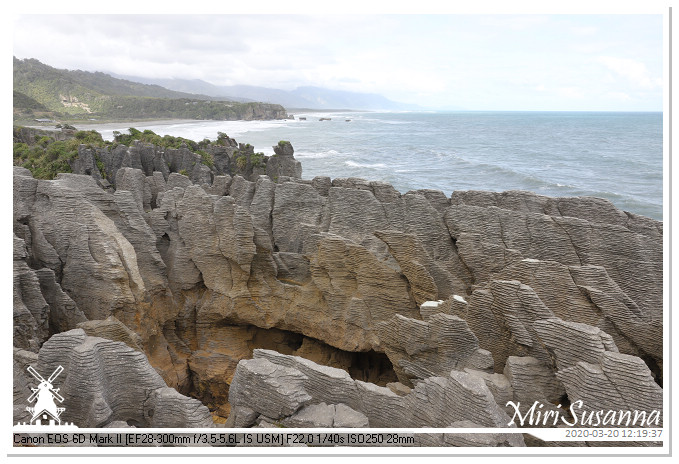 位於普納凱基(Punakaiki)的白雲石岬(Dolomite Point),其似煎餅堆疊成的千層岩石得名煎餅岩(Pancake Rocks),是南島西海岸帕帕羅亞國家公園(Paparoa National Park)內的著名景觀。帕帕羅亞國家公園的步道很多,從沙灘、河道、至亞熱帶雨林都有,長短不一,從半個小時至幾天的路程都有。我們只選擇到煎餅岩去看看其奇特的景觀,其他的步道就得等有機會重遊再考慮了。
[NL] Pancake Rocks is een spectaculaire natuuruitzicht bij Punakaiki in Paparoa National Park. Behalve Pancake Rocks, zijn er verschillende korte en lange wandelroute door de subtropische bos, rivier en strand. We hebben alleen de Pancake Rocks route gehad die haalbaar is voor de conditie van Wim.
[EN] At Paparoa National Park, Punakaiki Pancake Rocks is one of the famous tourist attractions. Its 'pancake-stack' coastal formations create a spectacular scenery along the coast. Further, Paparoa NP is also famous with its sub-tropical rainforest and coastal tracks. Consider the condition of Wim, we have only taken the shortest and easiest Pancake Rocks route.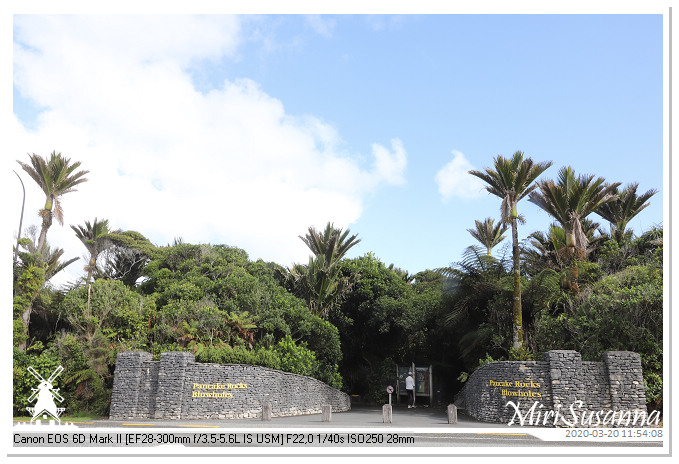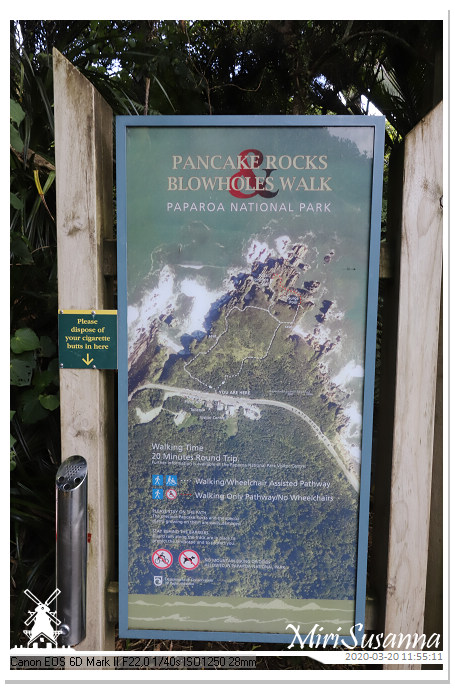 來去看煎餅了。
[NL] Ga nu pannekoeken kijken!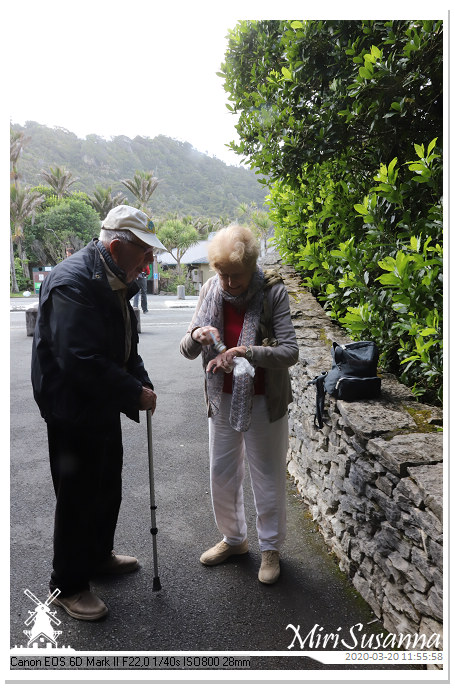 兩老先塗上驅蚊膏。
[NL] Even anti-muggen smeren.
[EN] Apply anti-mosquitoes gel first.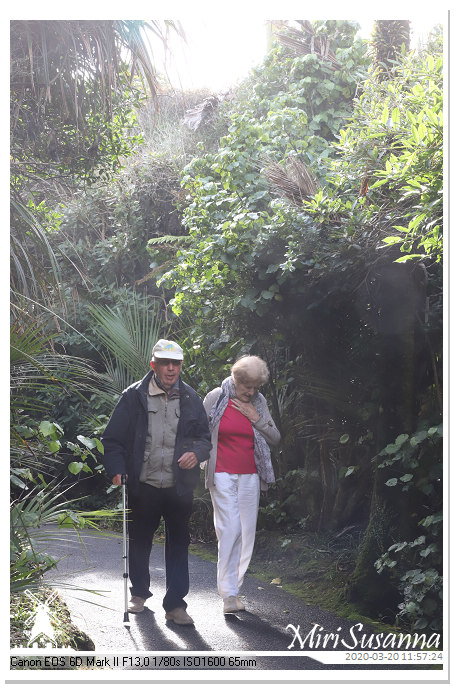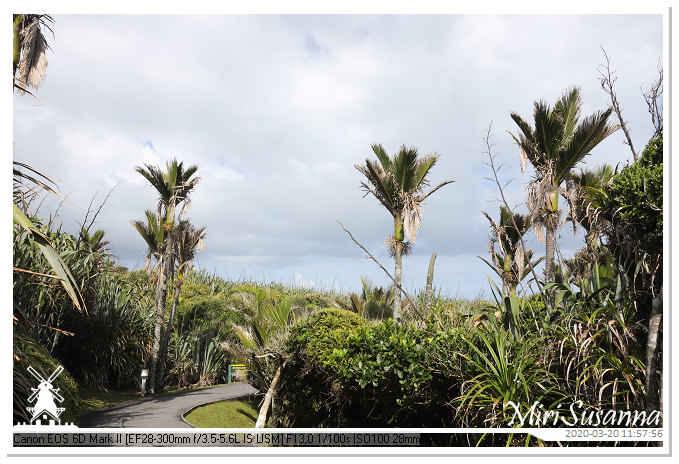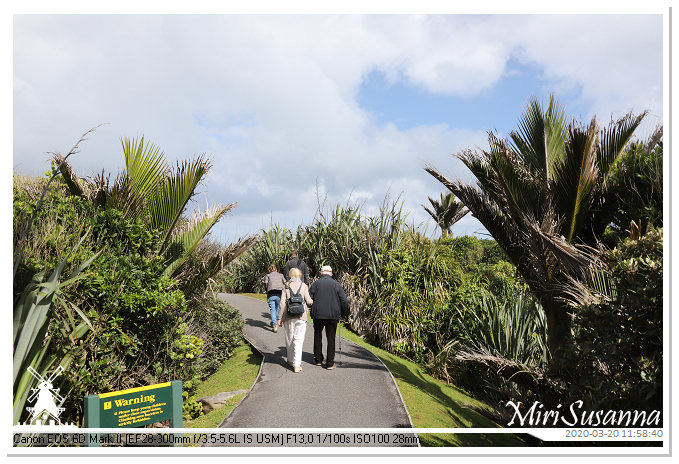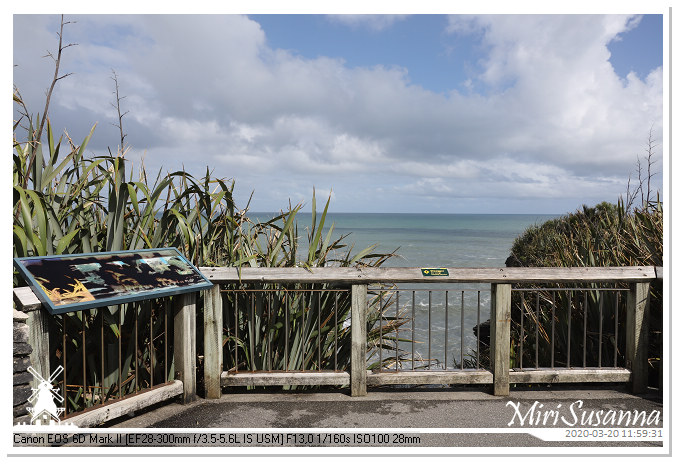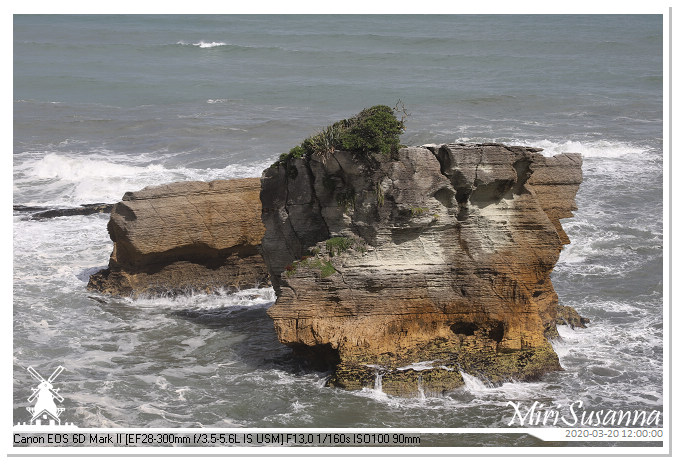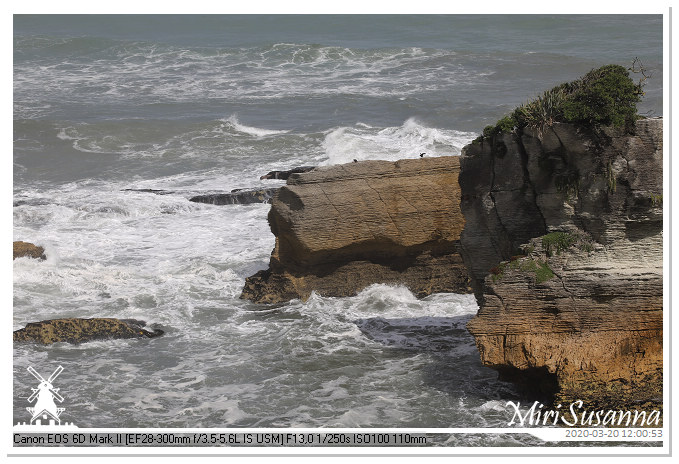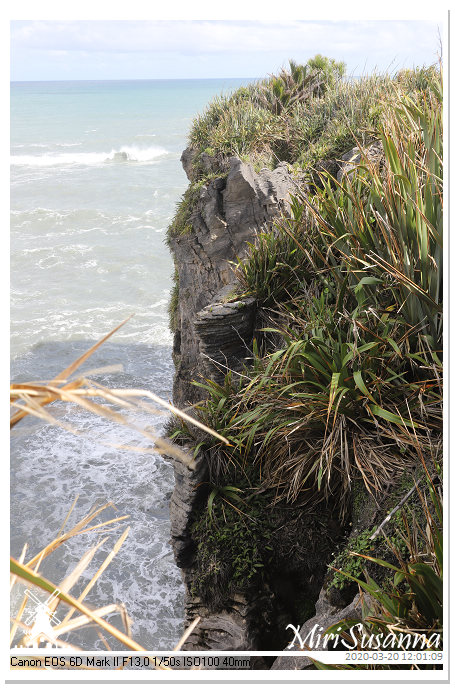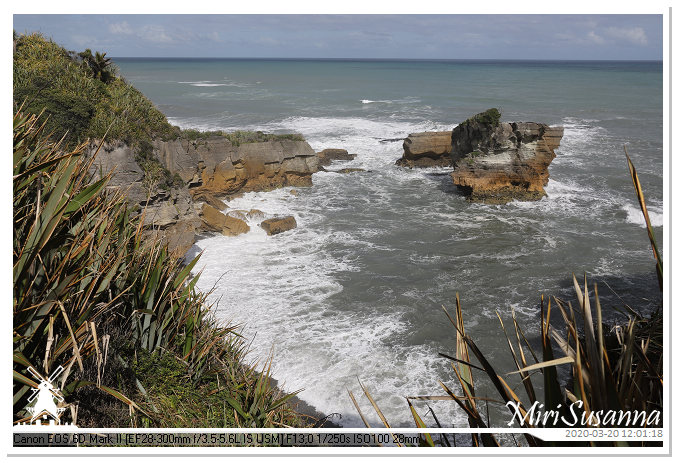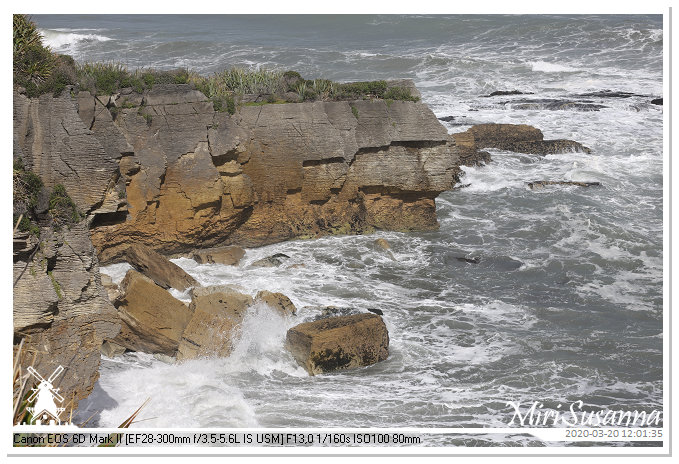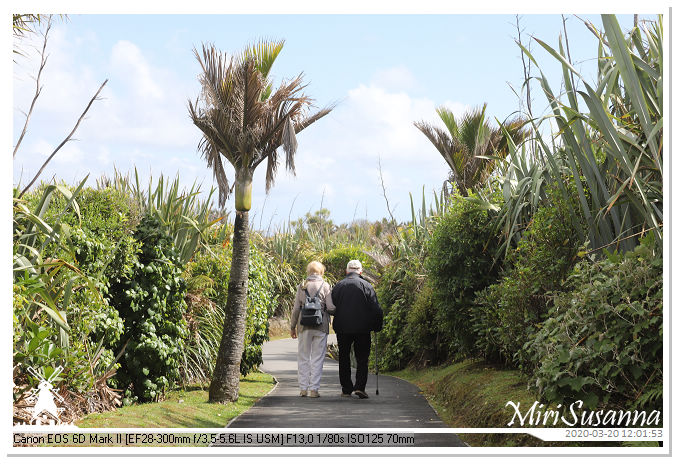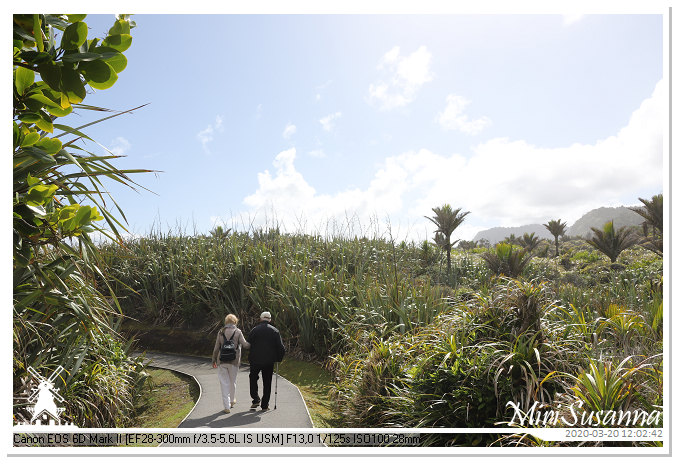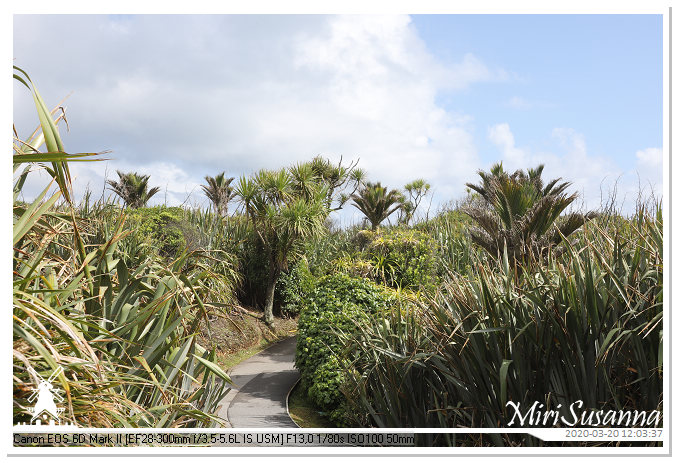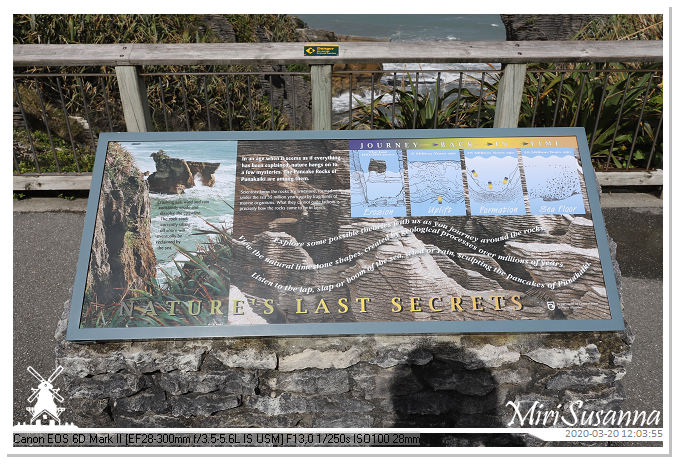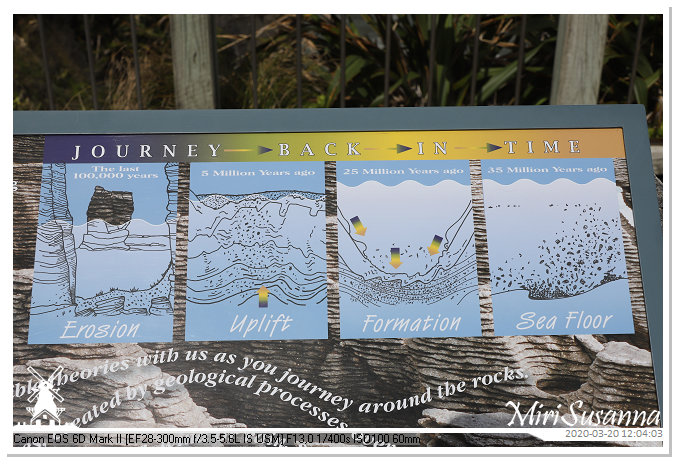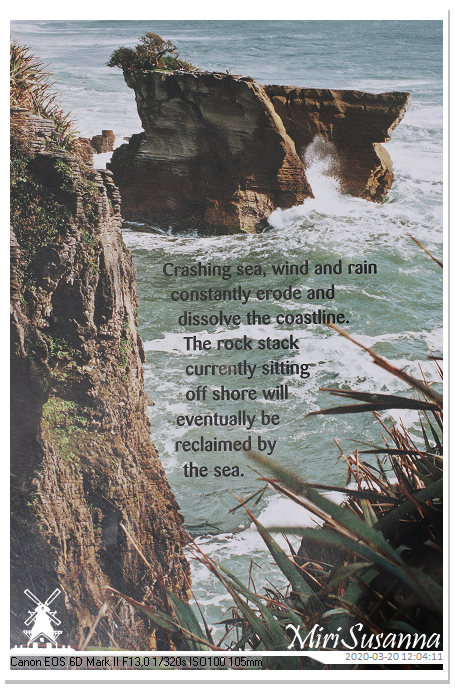 在洶湧的海浪和風雨不斷地沖蝕下,這些礁岩終究會回歸海裡。
[EN] Crashing sea, wind and rain constantly erode and dissolve the coastline. The rock stack currently sitting off shore will eventually be reclaimed by the sea.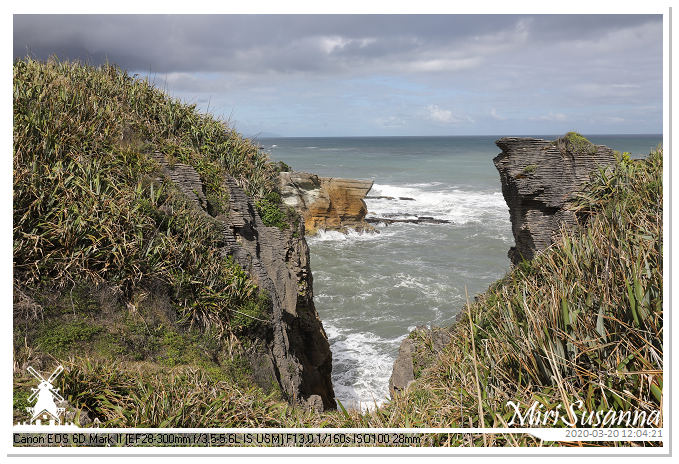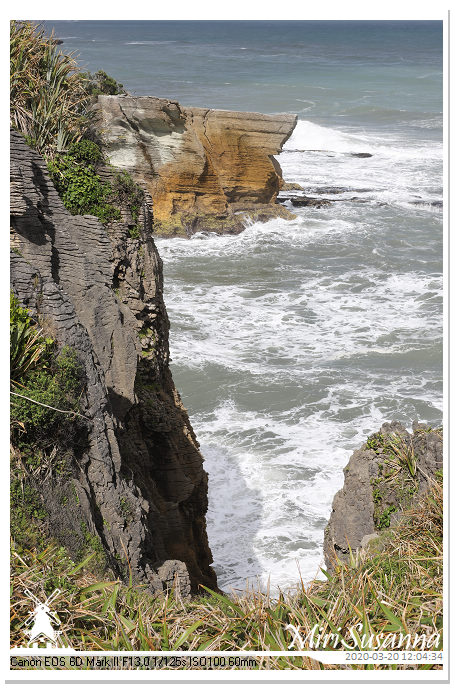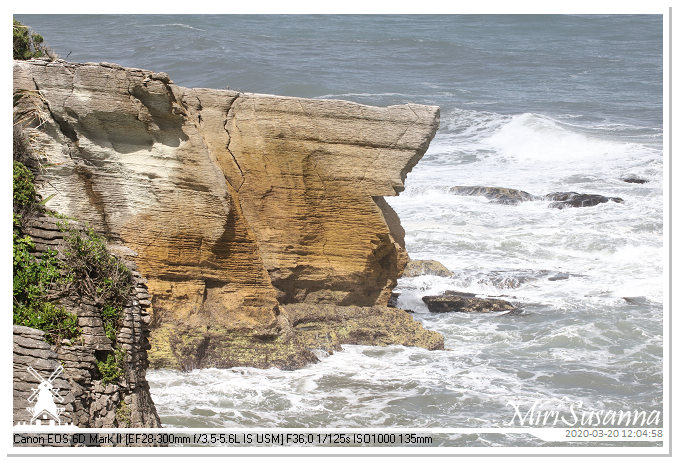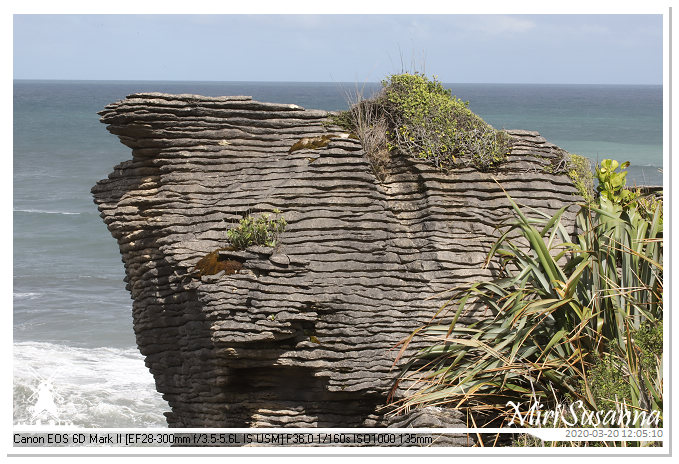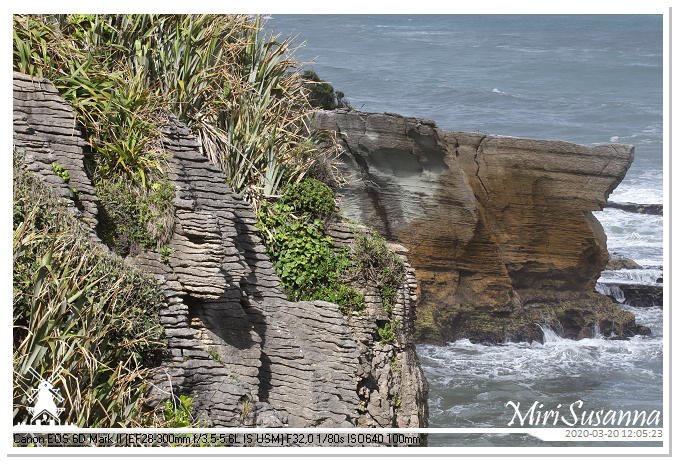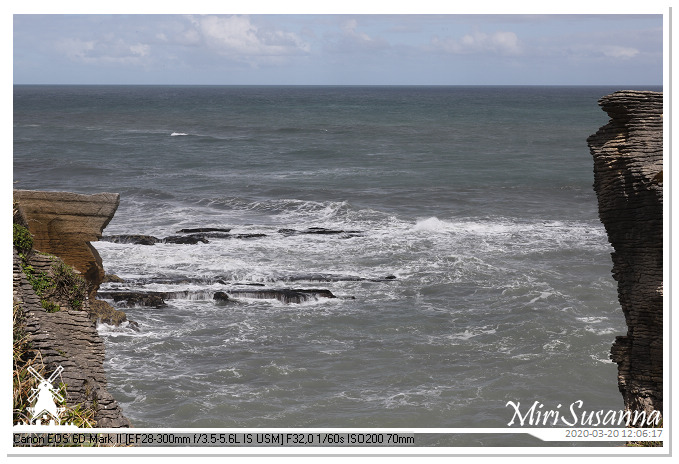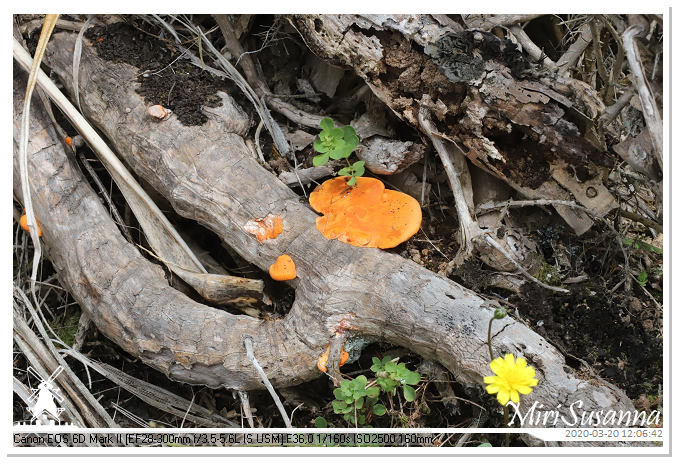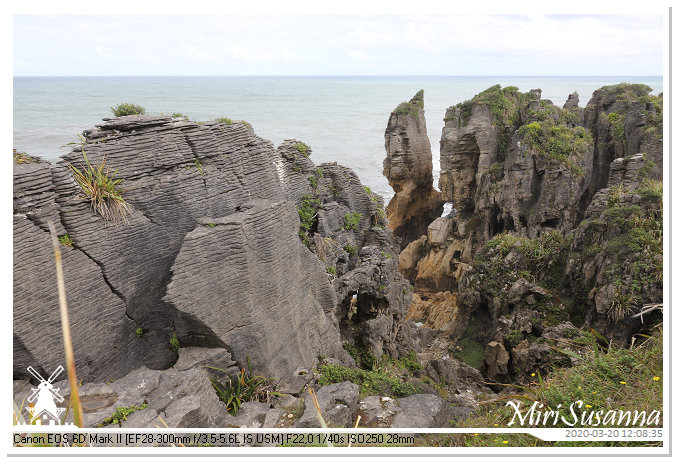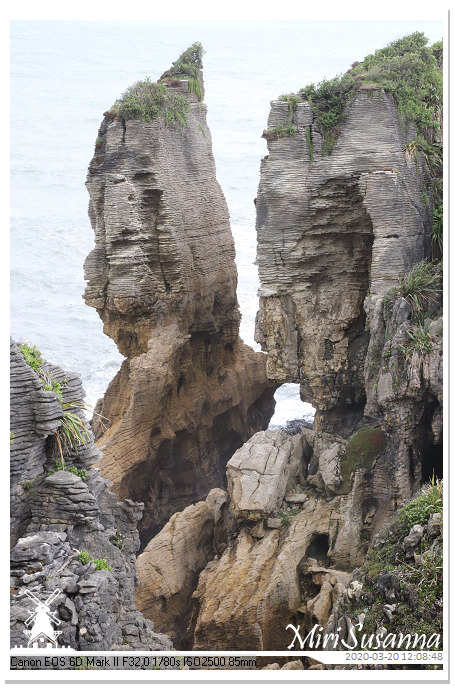 像不像頭像呀?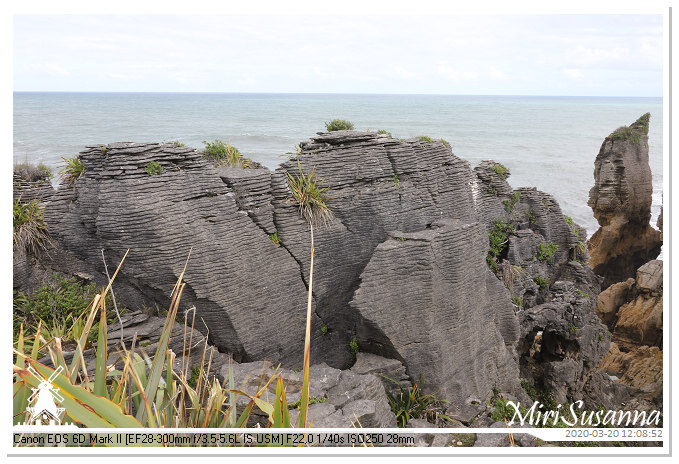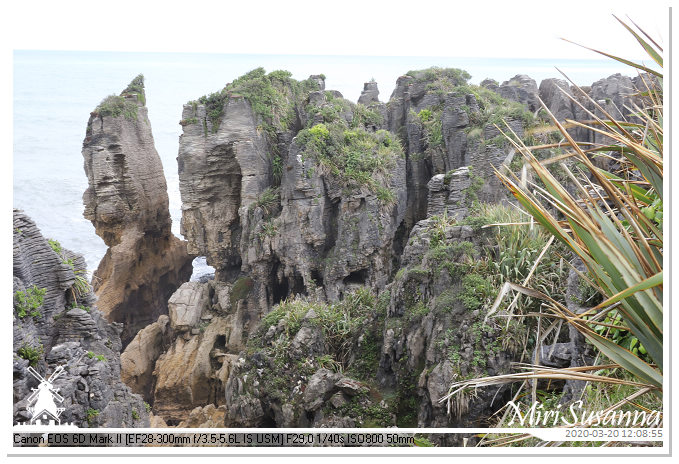 海浪衝擊出來的海溝。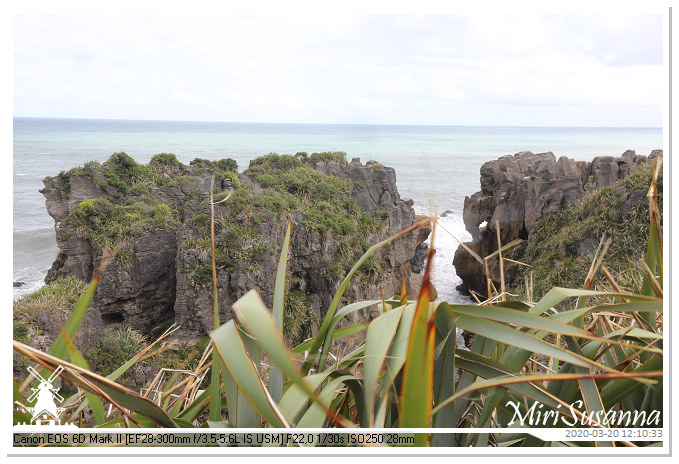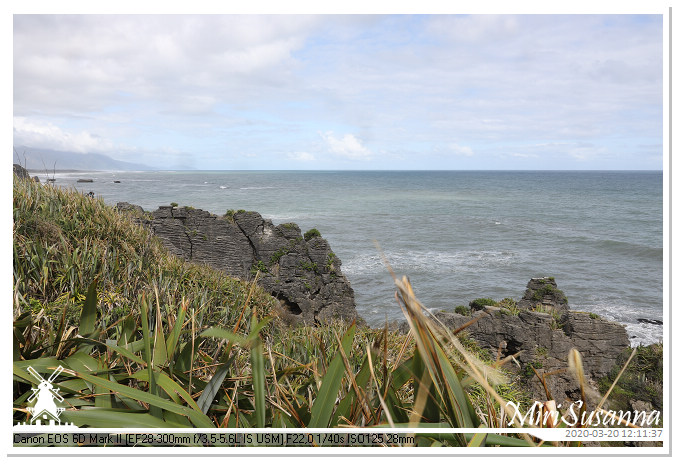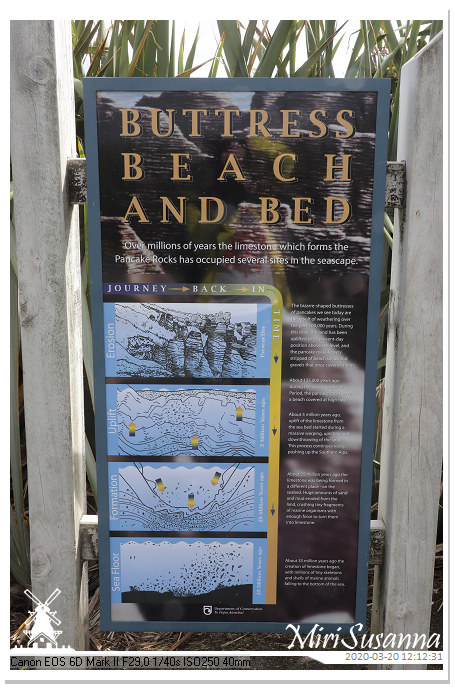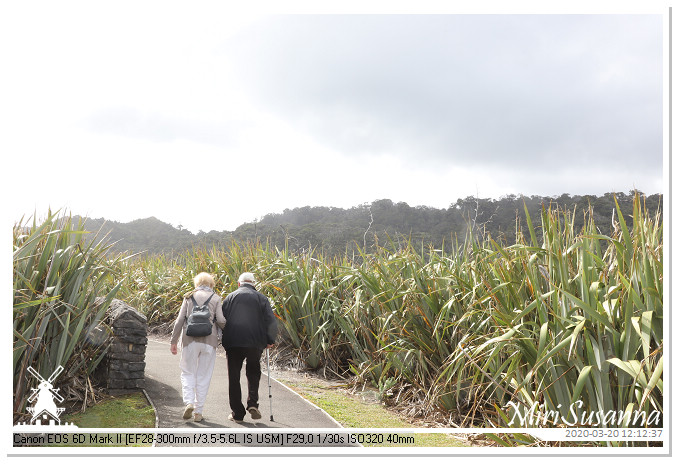 兩老不走要上下階梯的外圍步道,就先去餐廳喝咖啡了。
[NL] Ze gaan de buitenpad met trappen skippen, dus naar de restaurant koffie drinken en wachten.
[EN] They skip the section with stairs, and go to restaurant for coffee.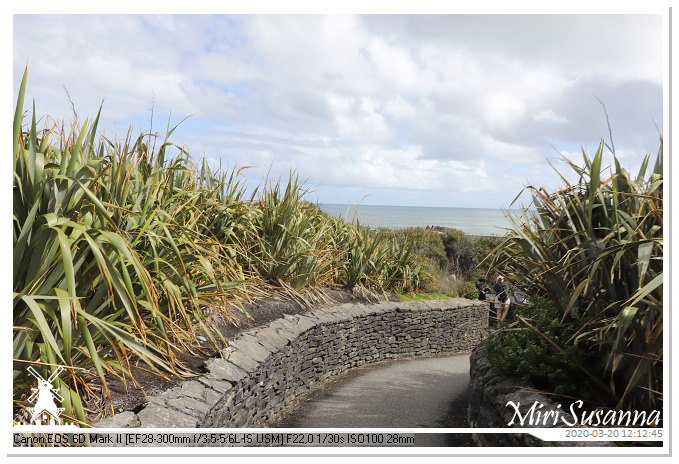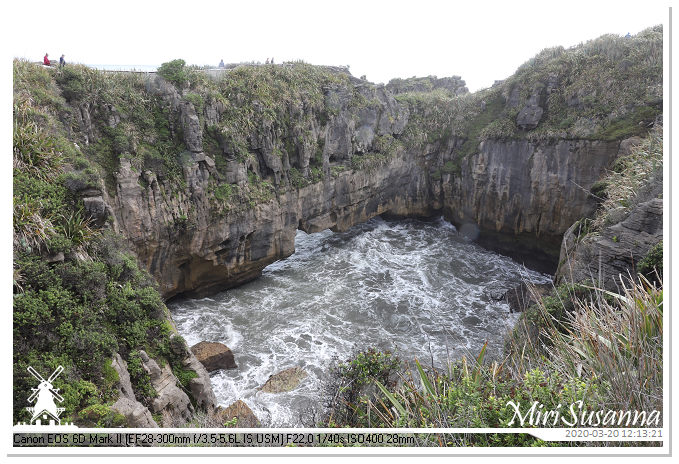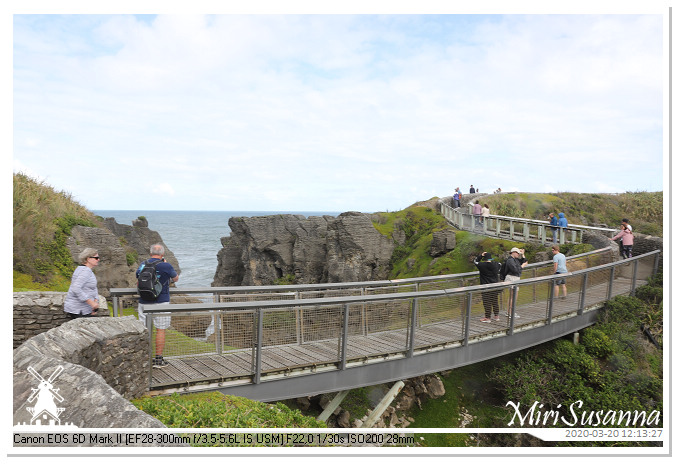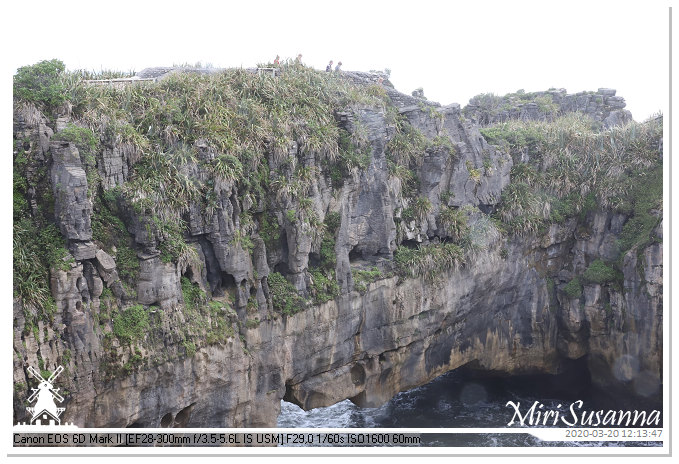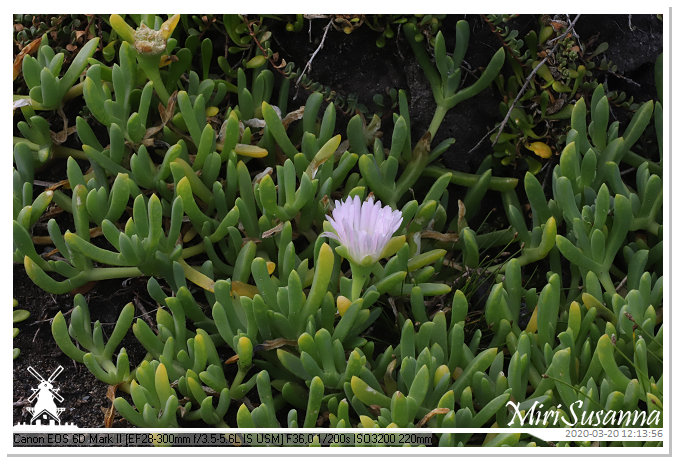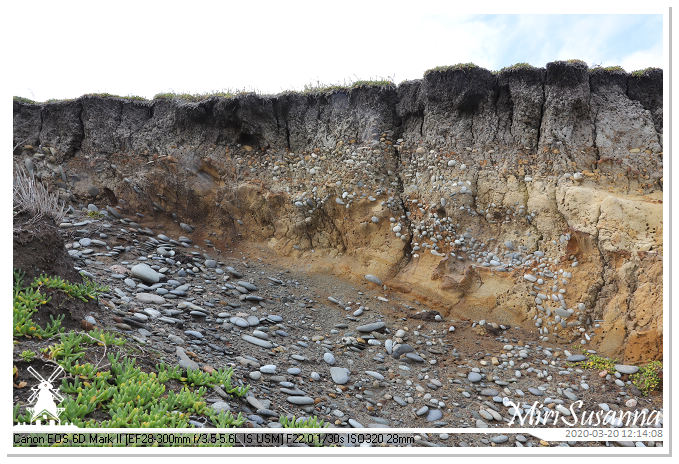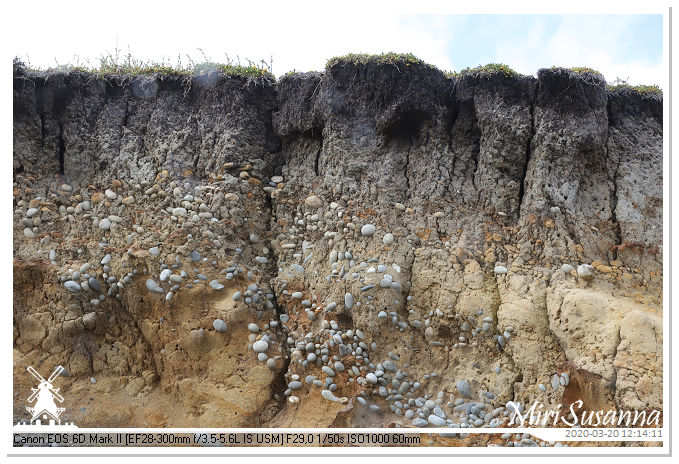 這像是地質切面圖。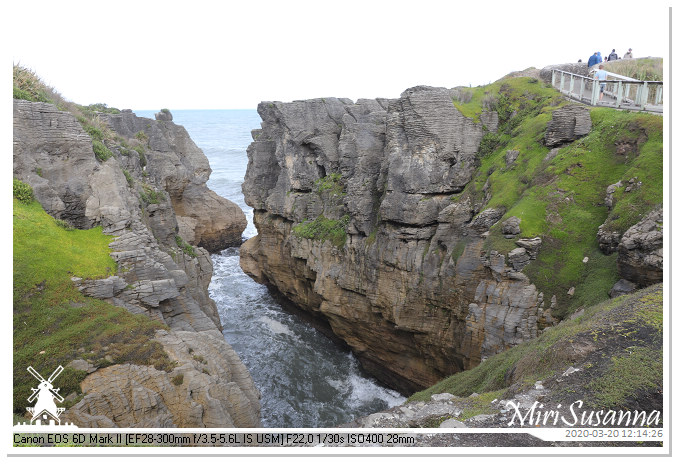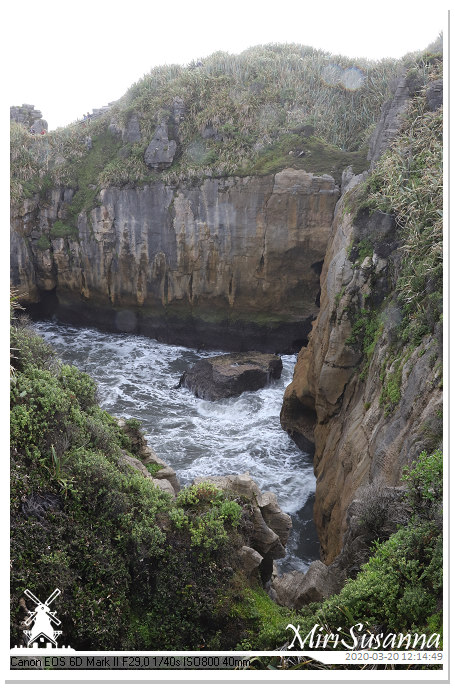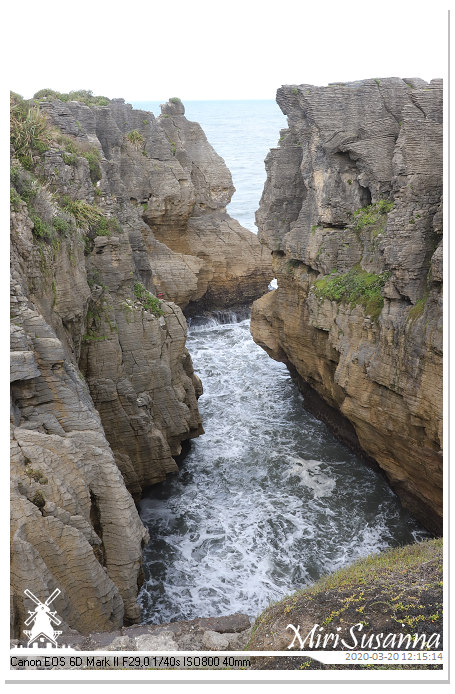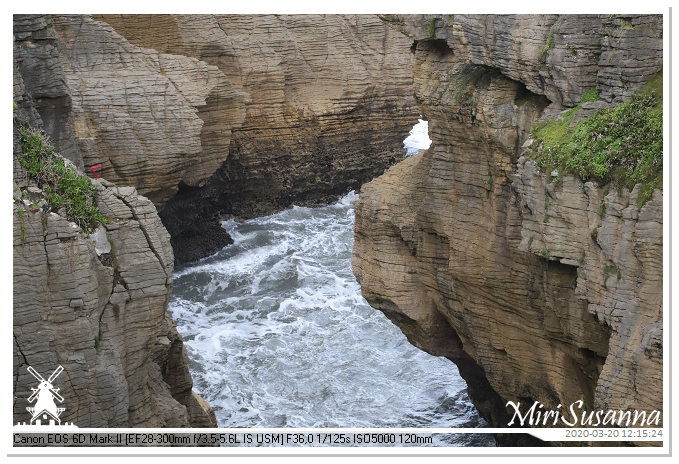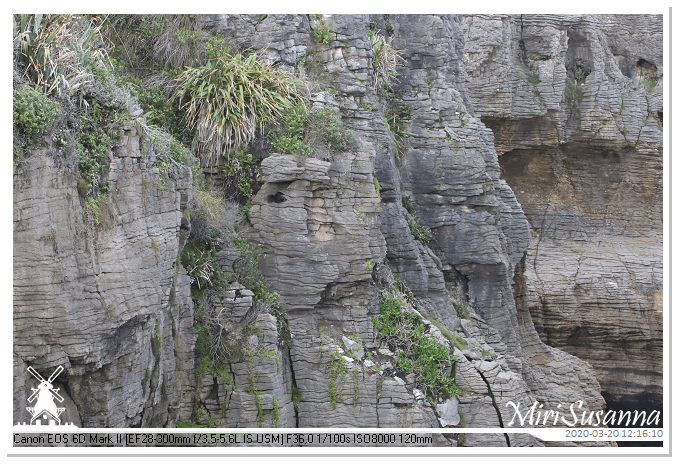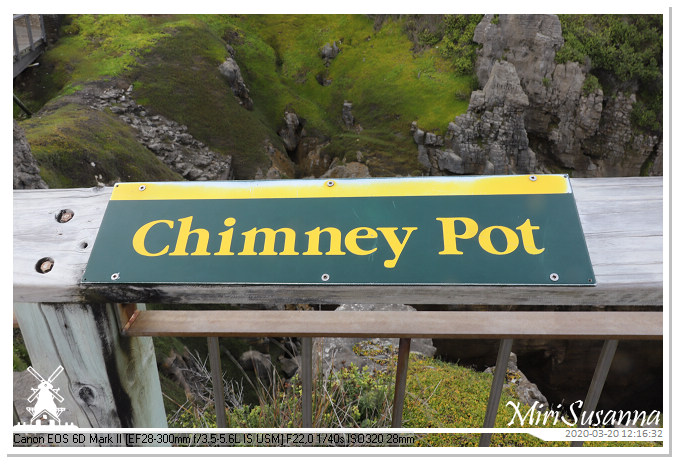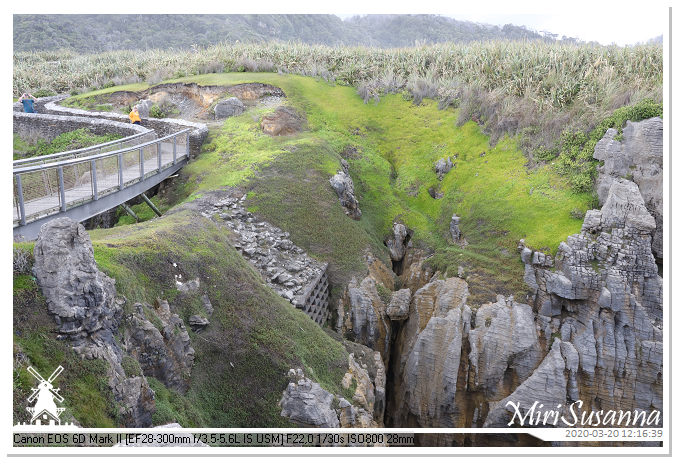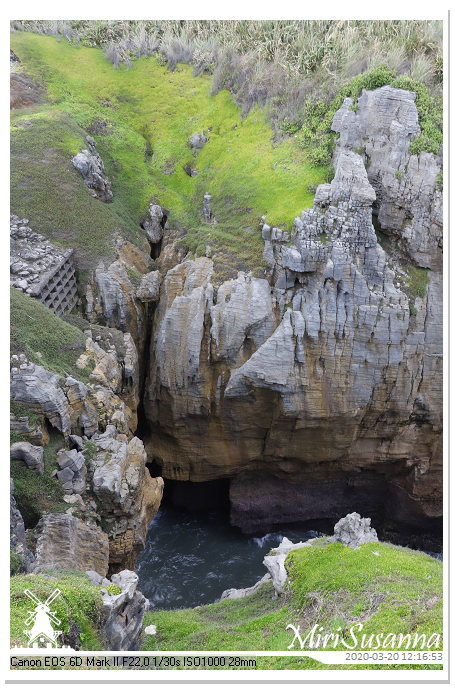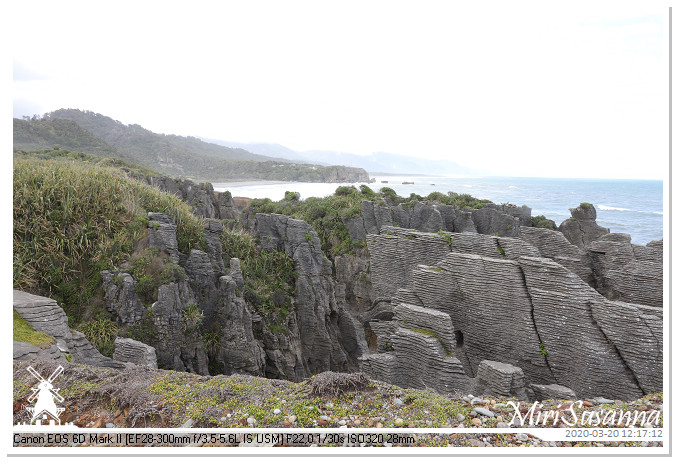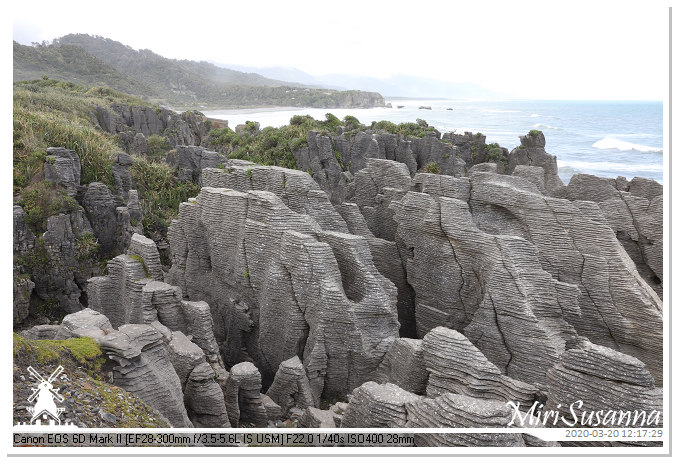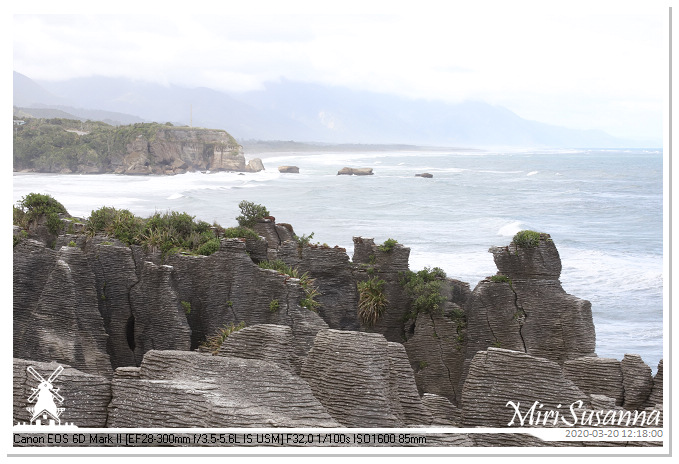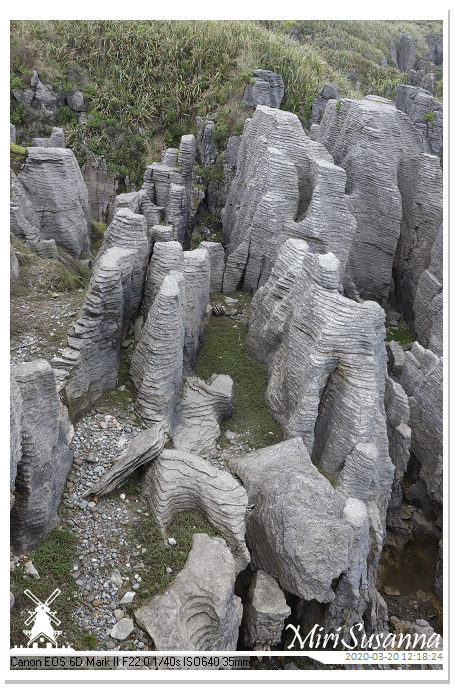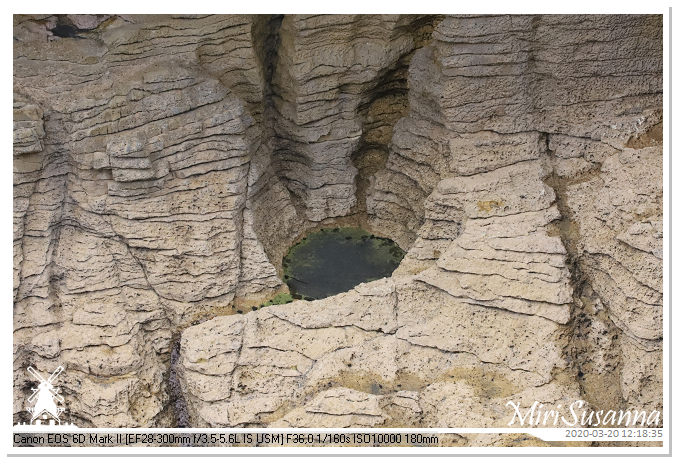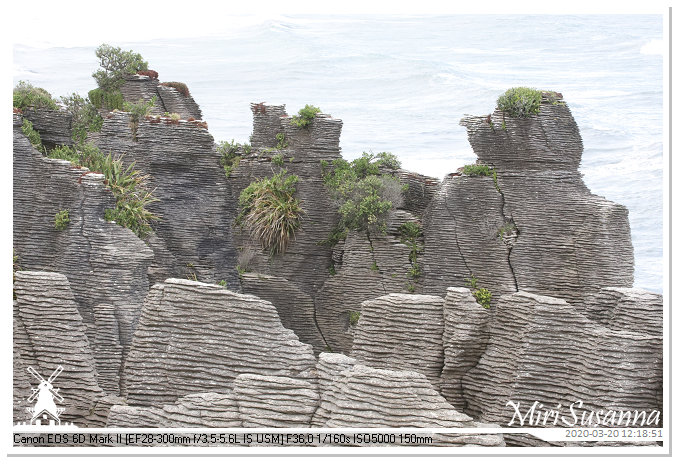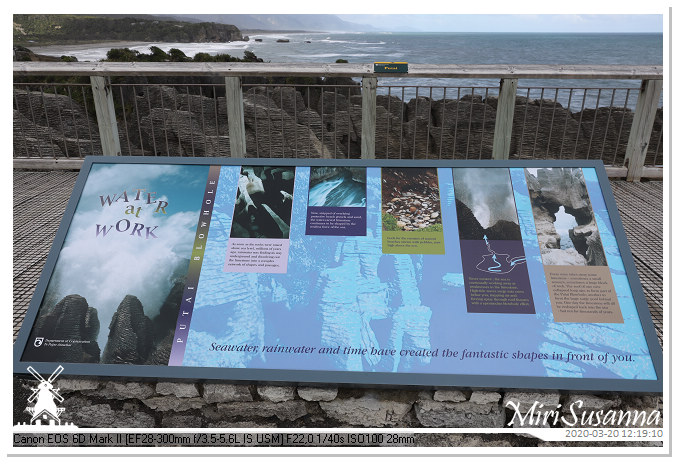 這時退潮,沒有什麽壯觀的吹孔景象出現。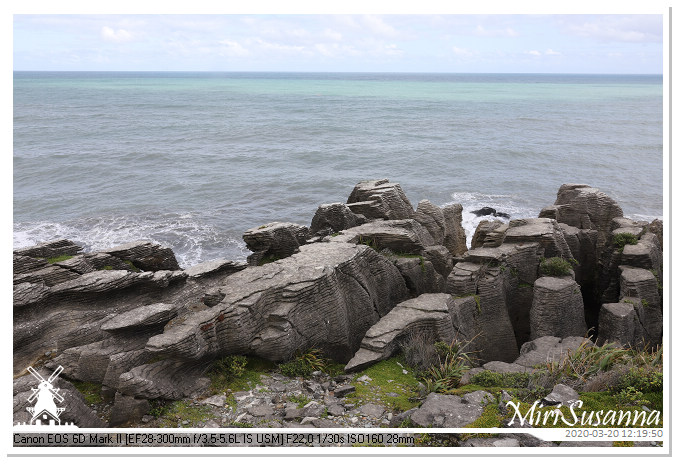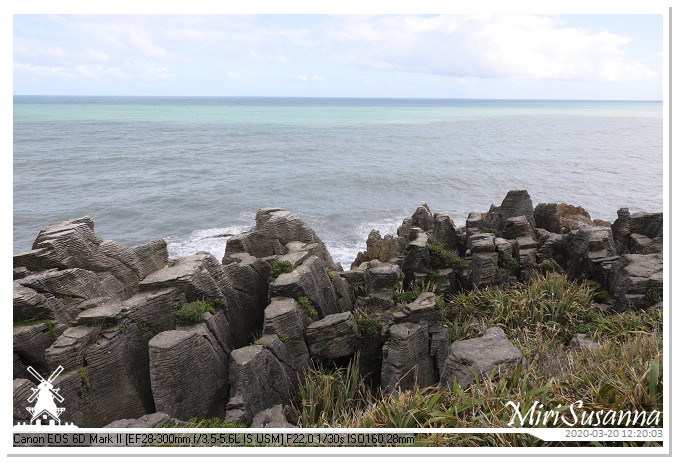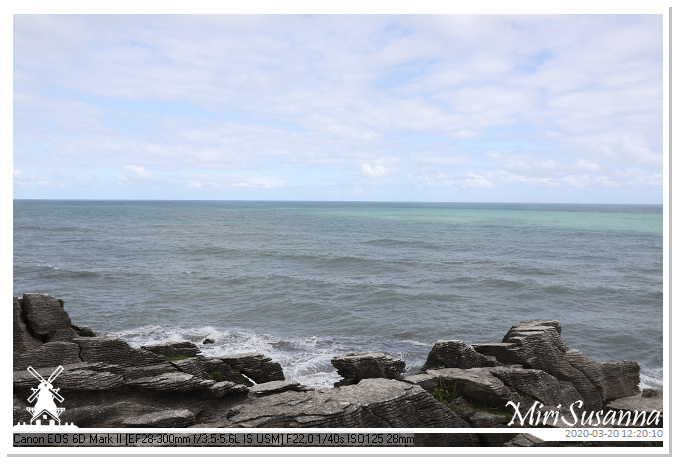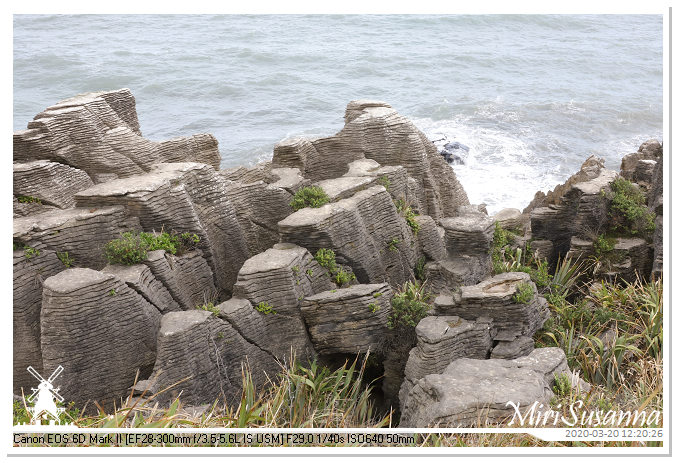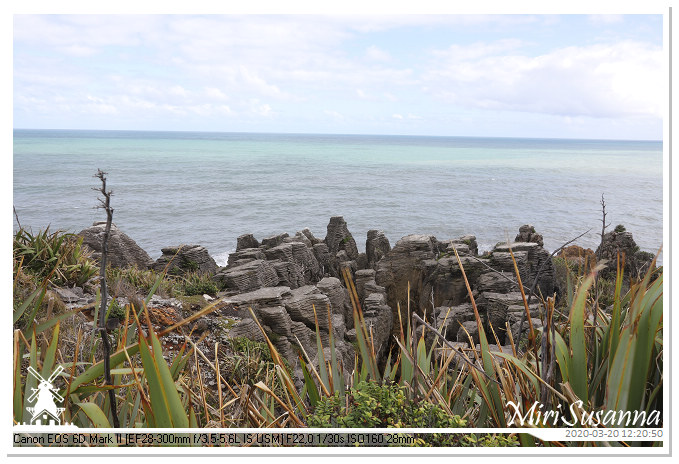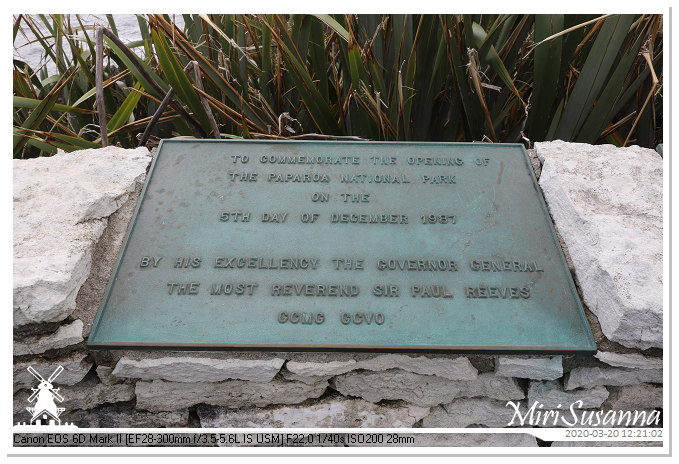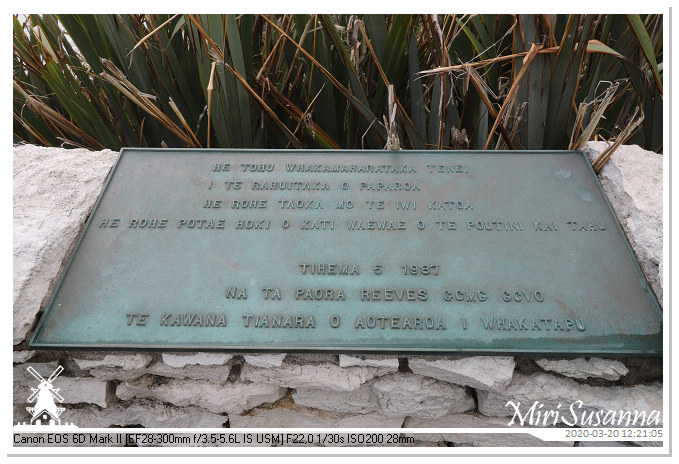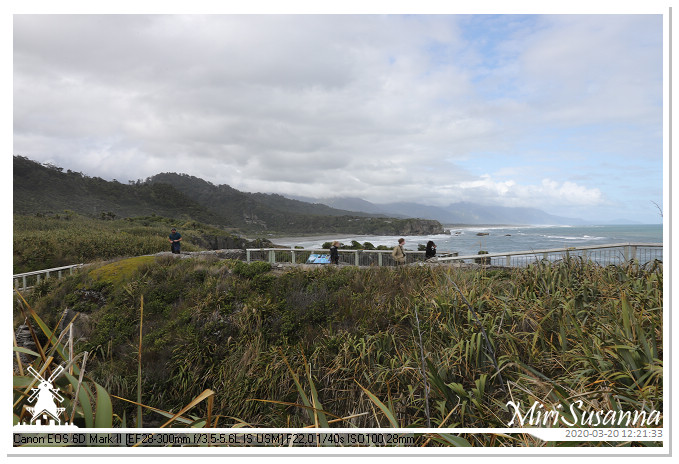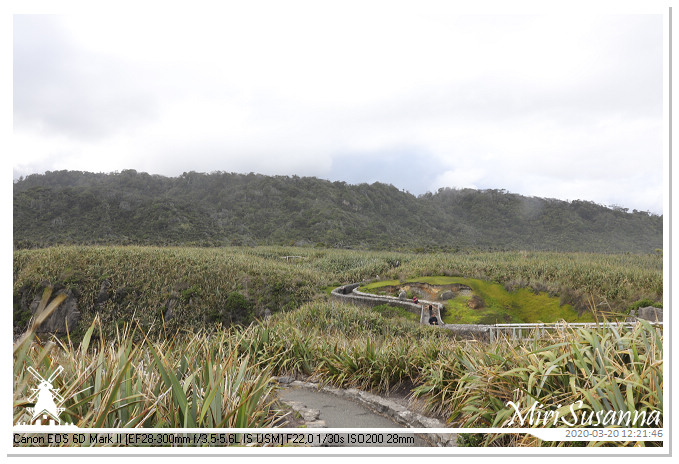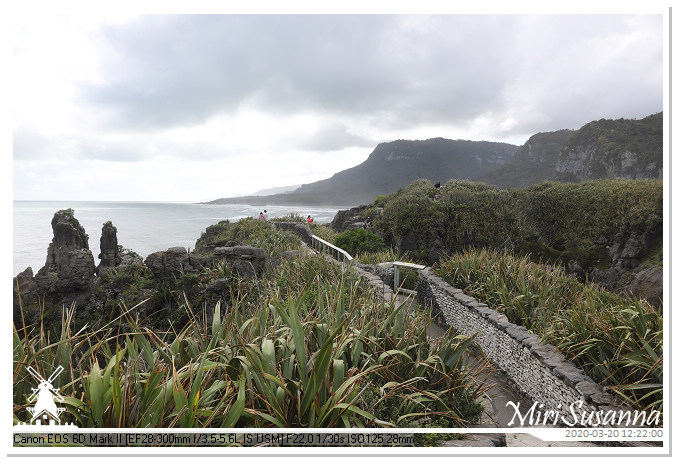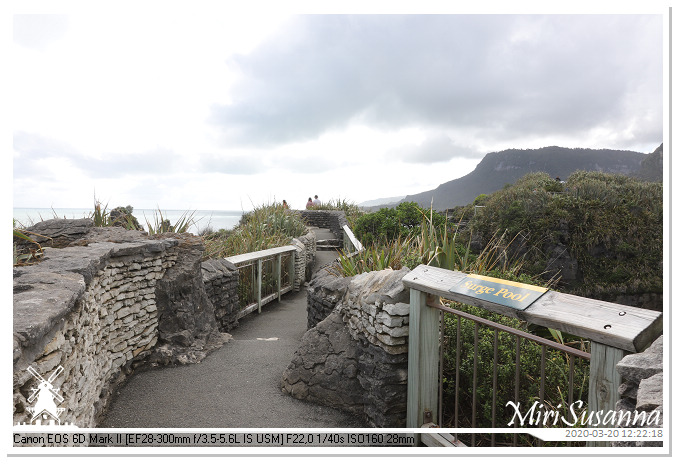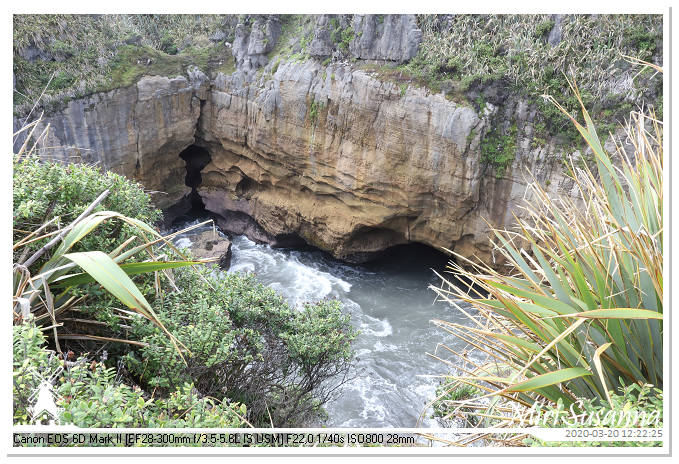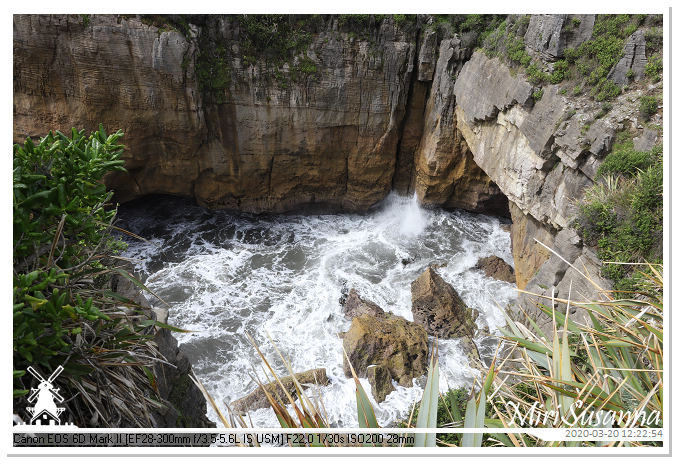 這海浪日以繼夜地衝擊著,會不會下次來時這裡的景觀就不一樣了?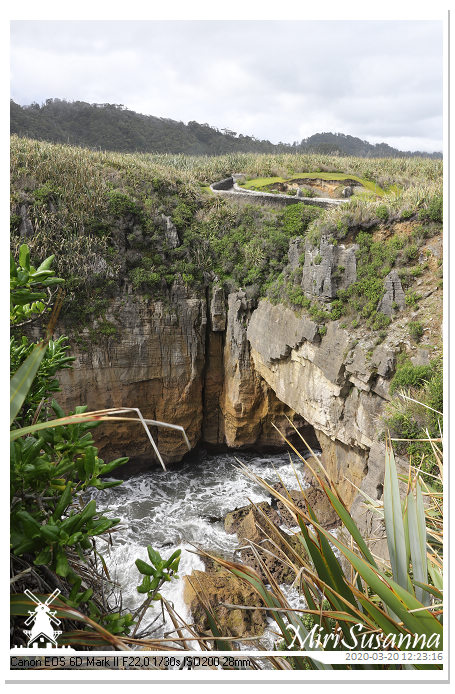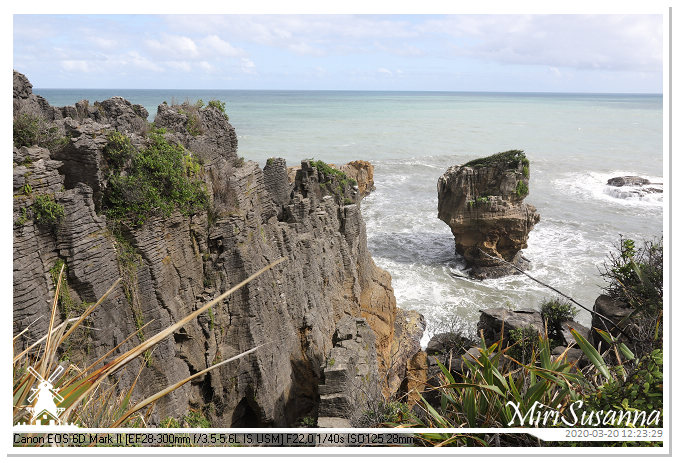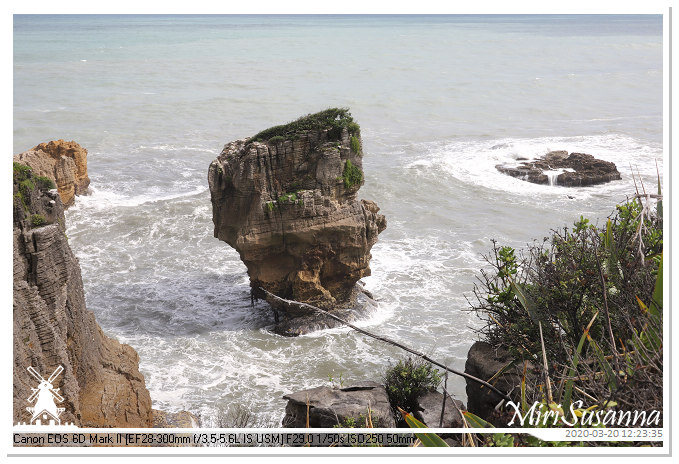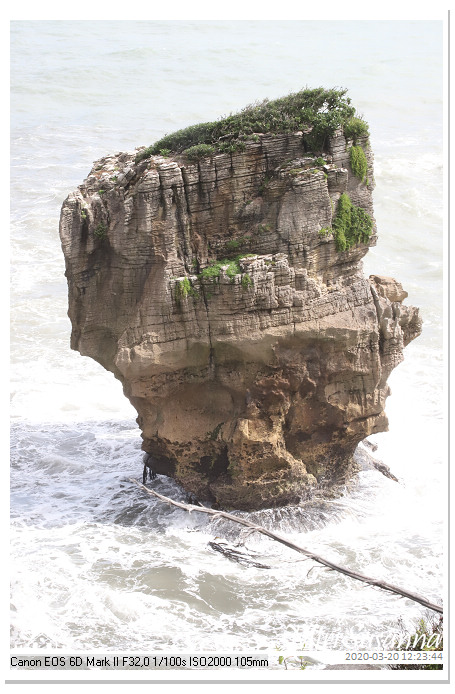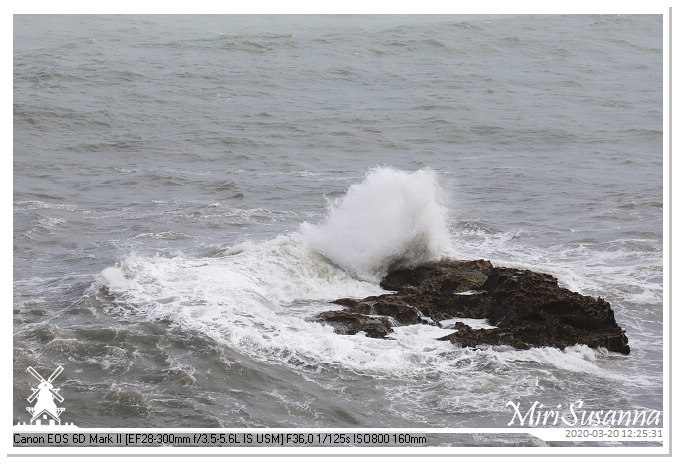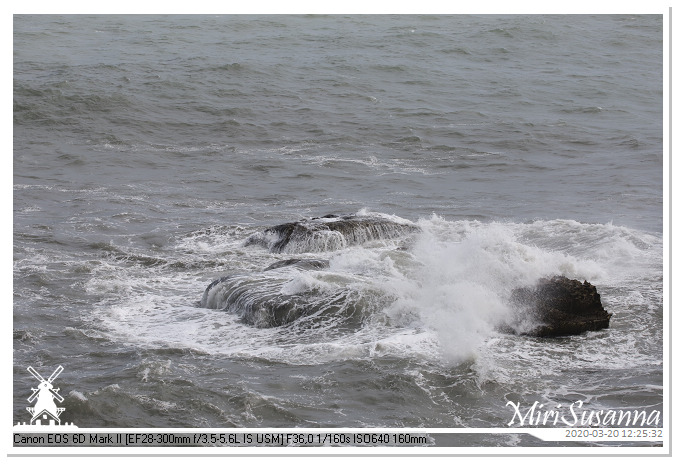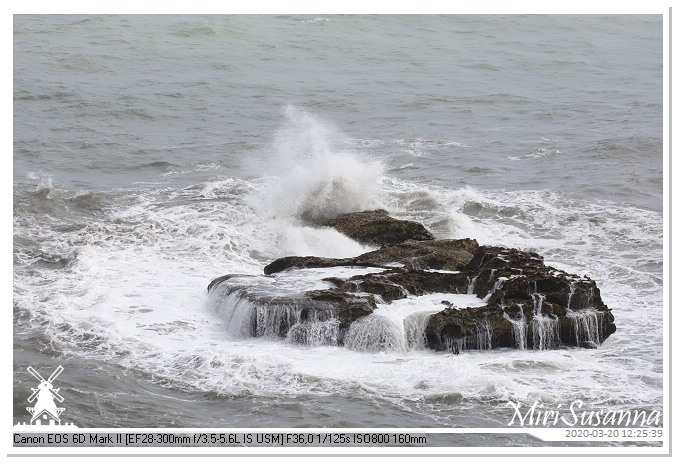 有時純粹拍海浪就樂趣無窮。
[NL] Het is zo leuk om de golven te bekijken en fotos maken.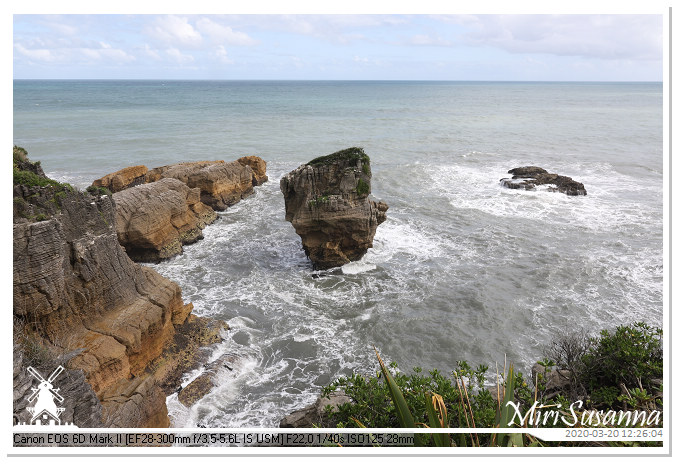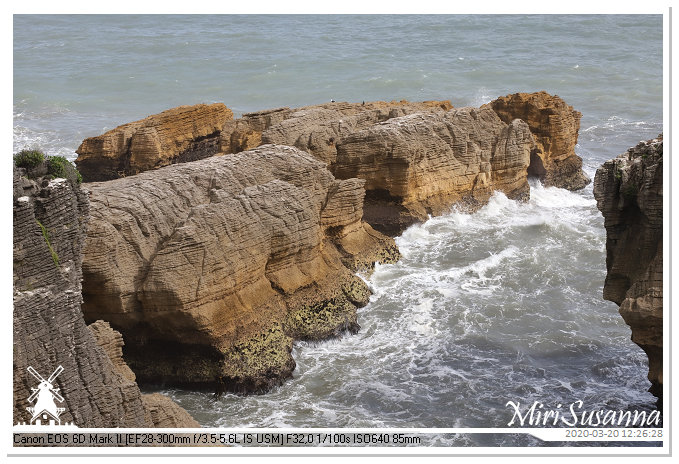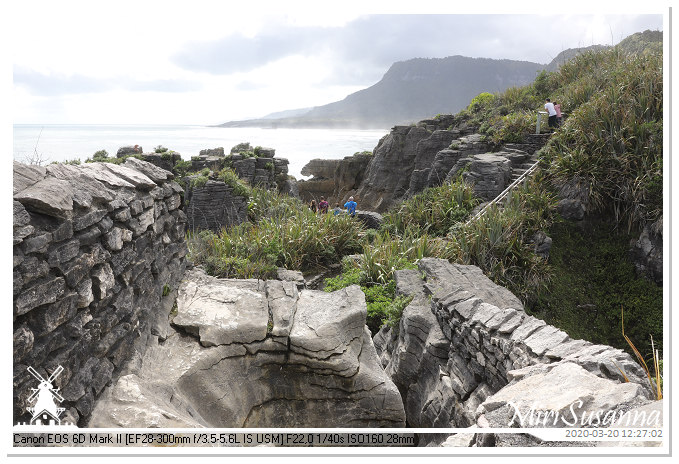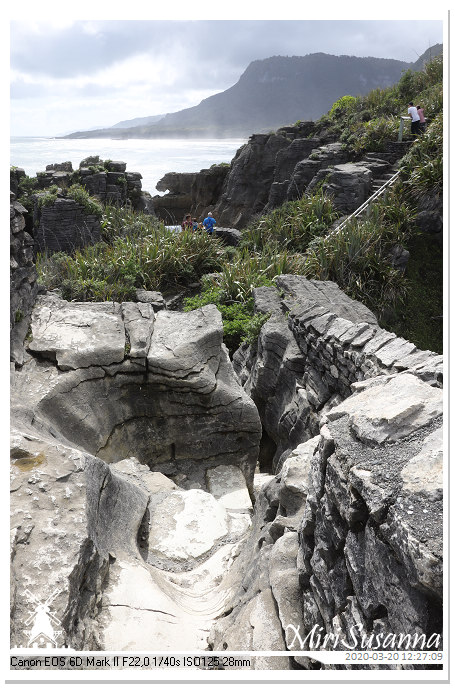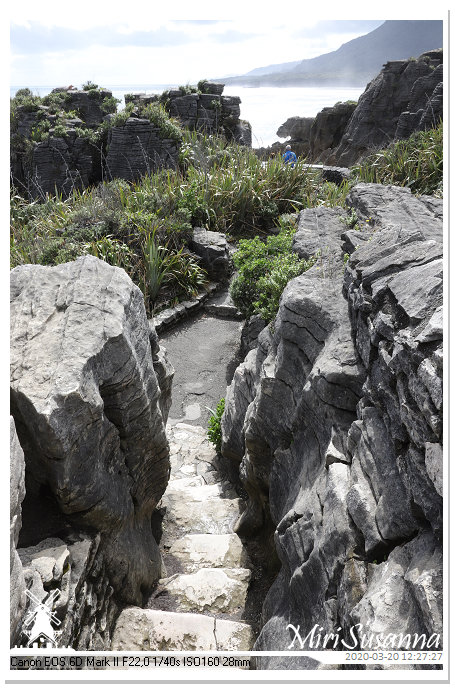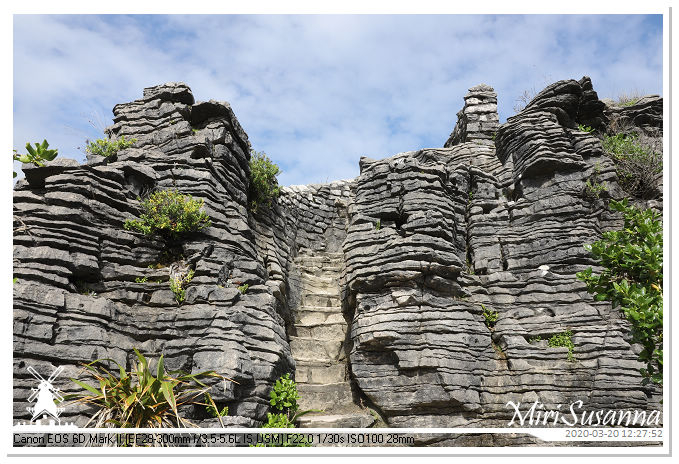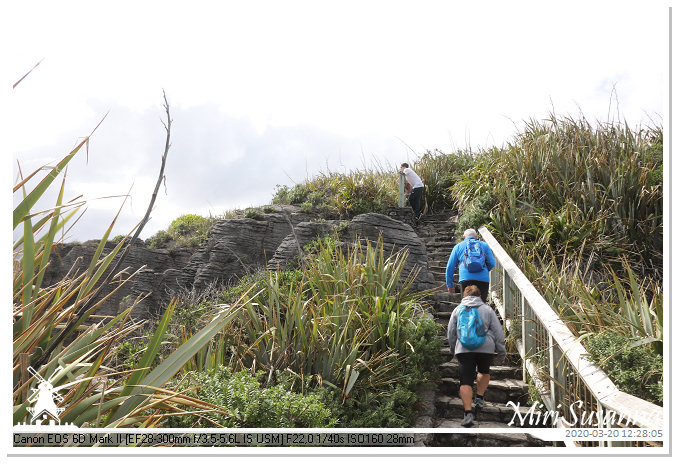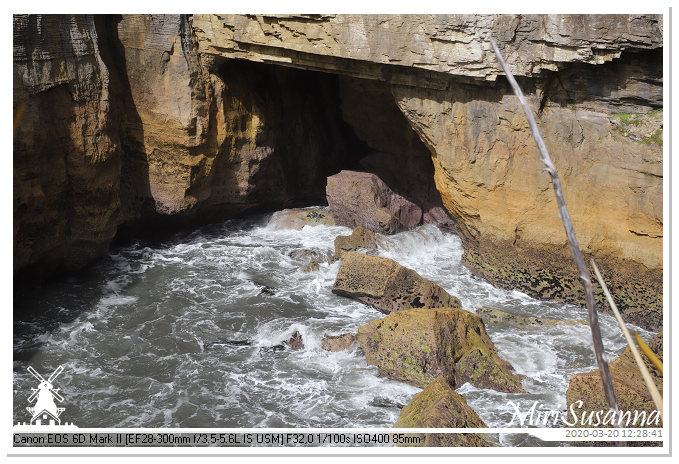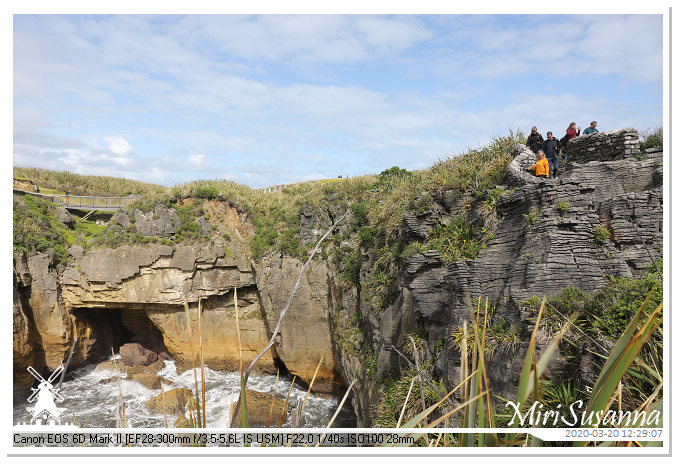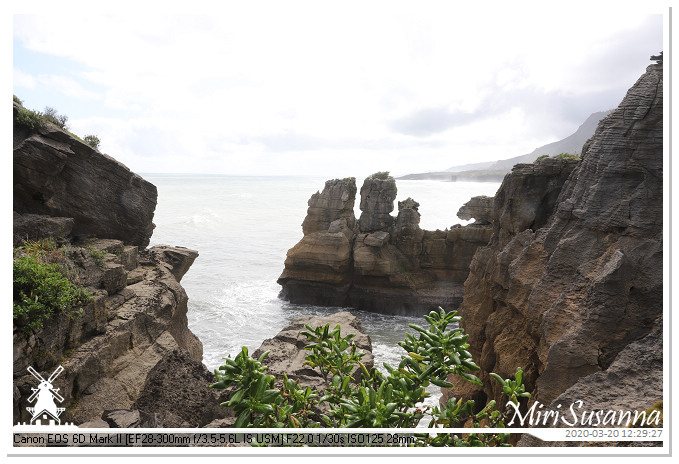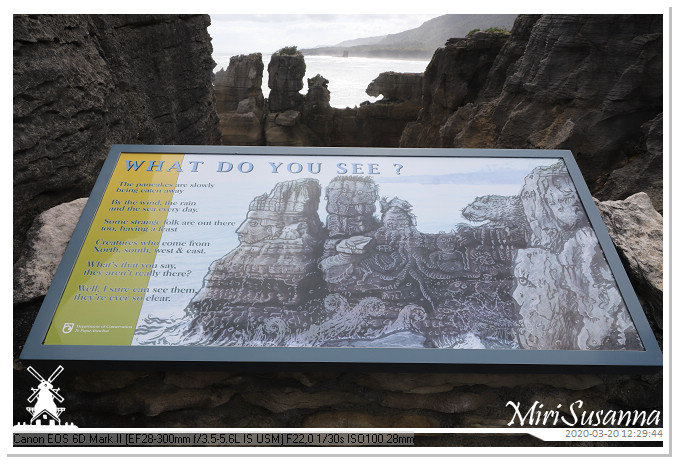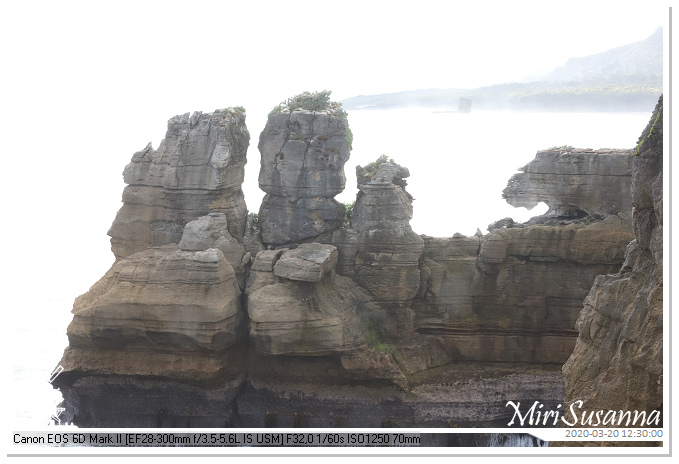 大自然的鬼斧神工傑作。
[EN] Masterpiece of the mother of nature.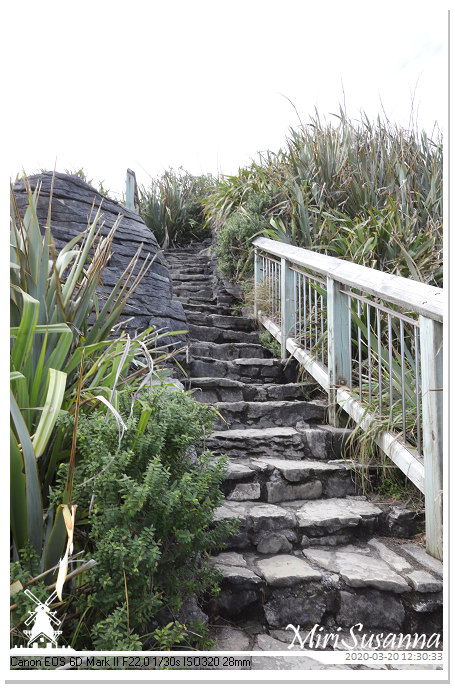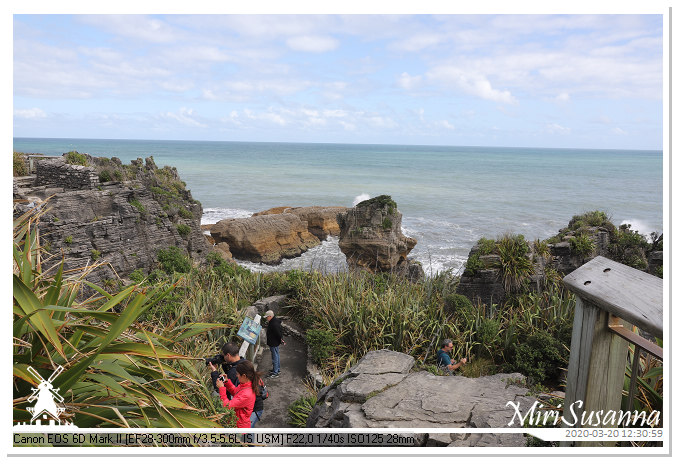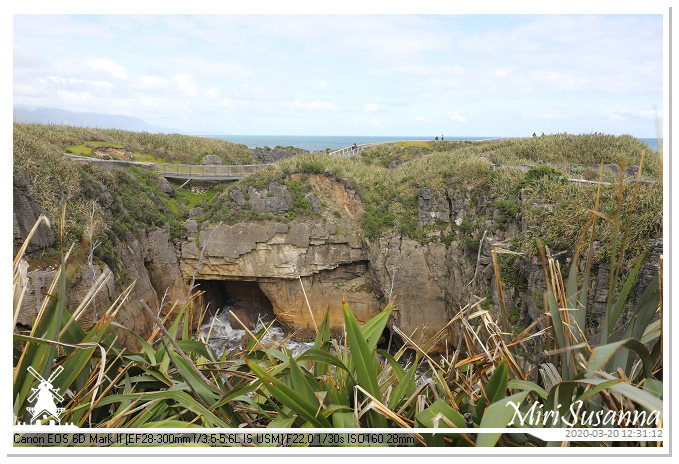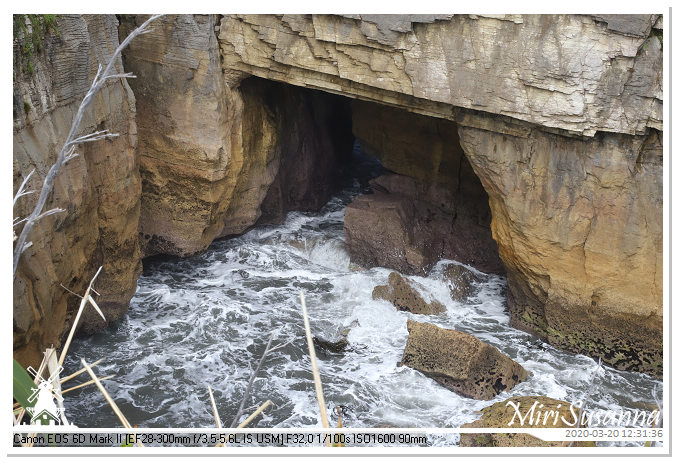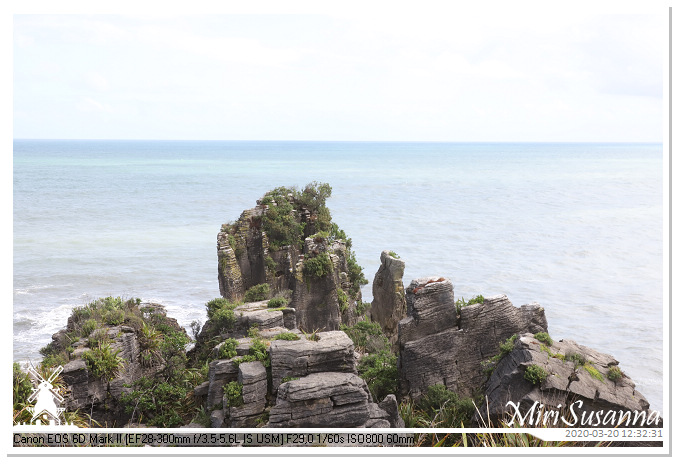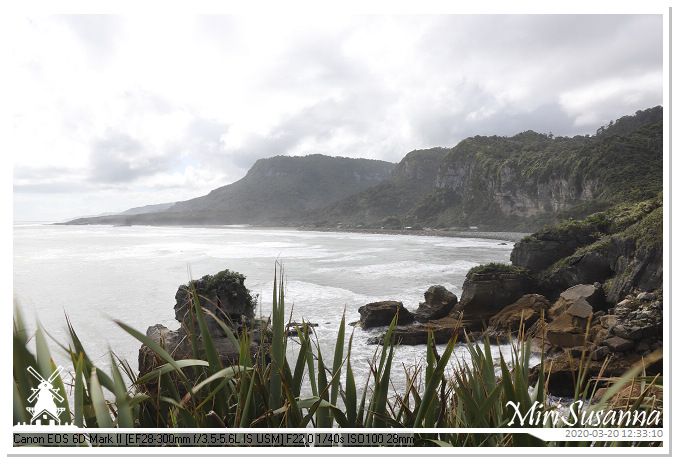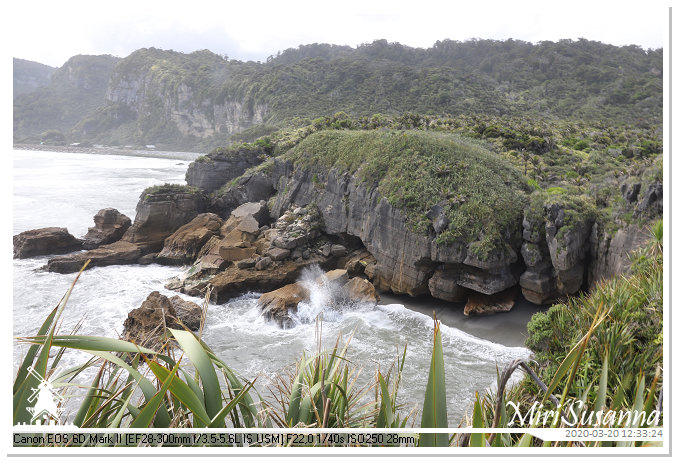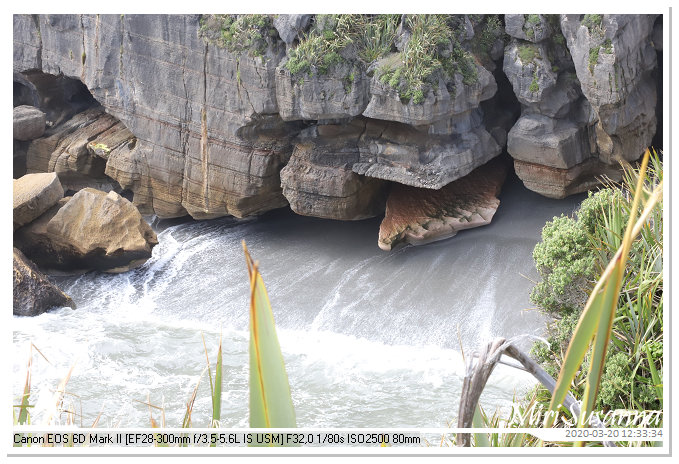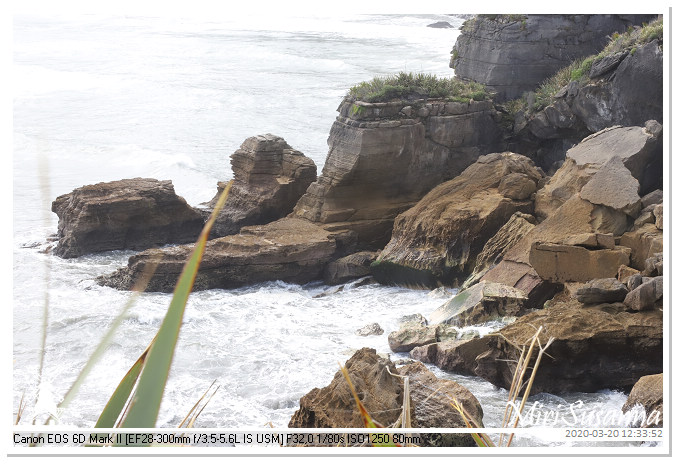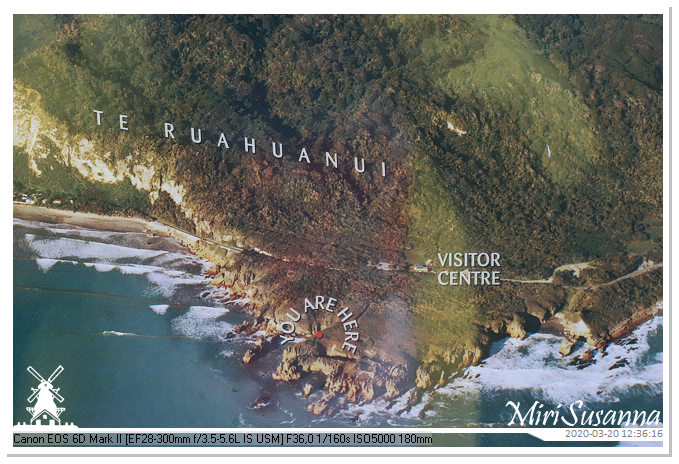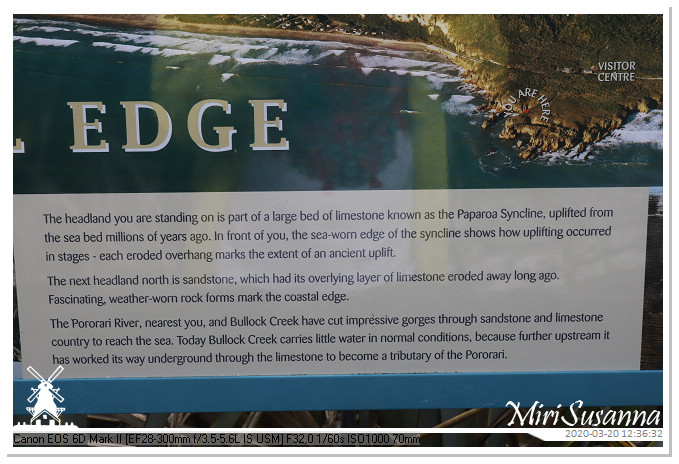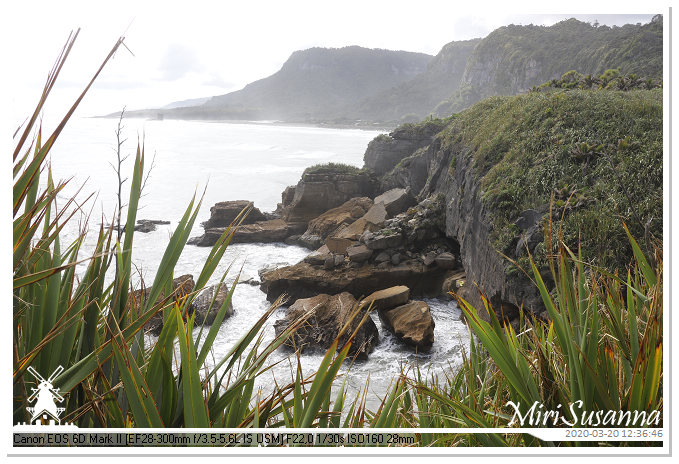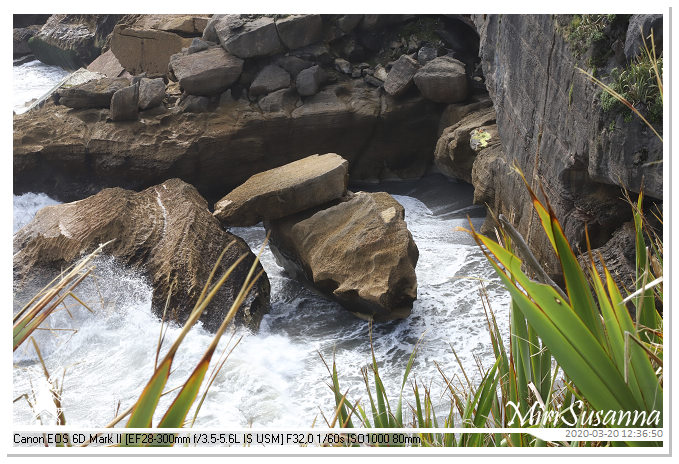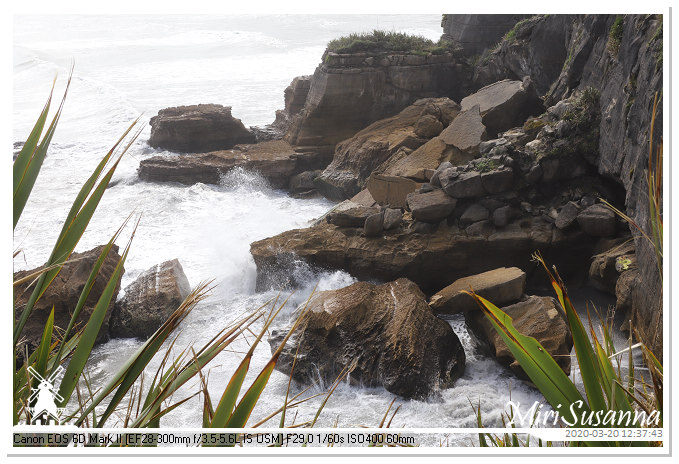 Tot ziens!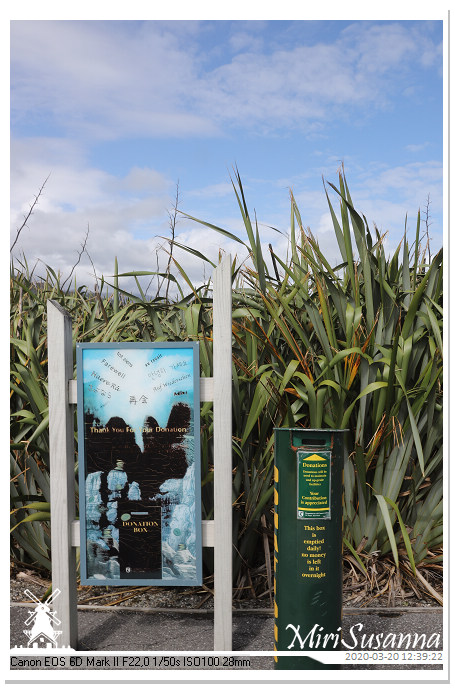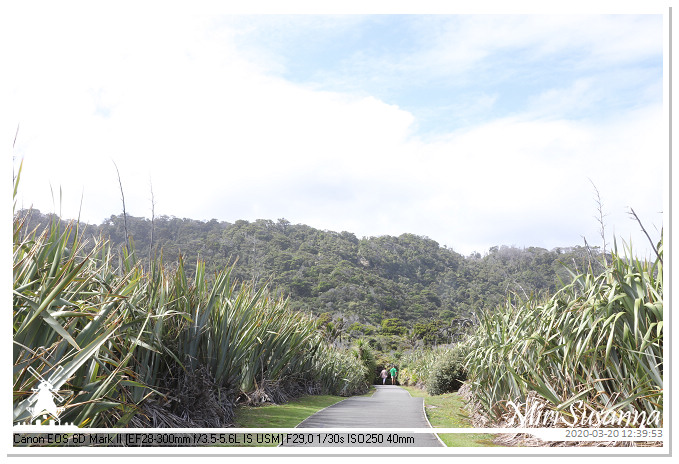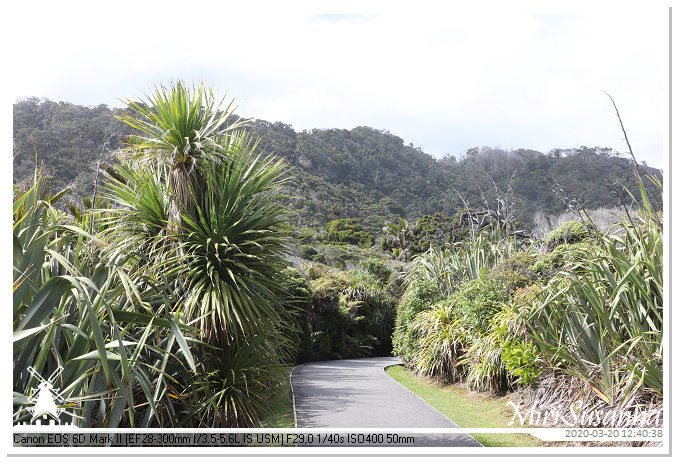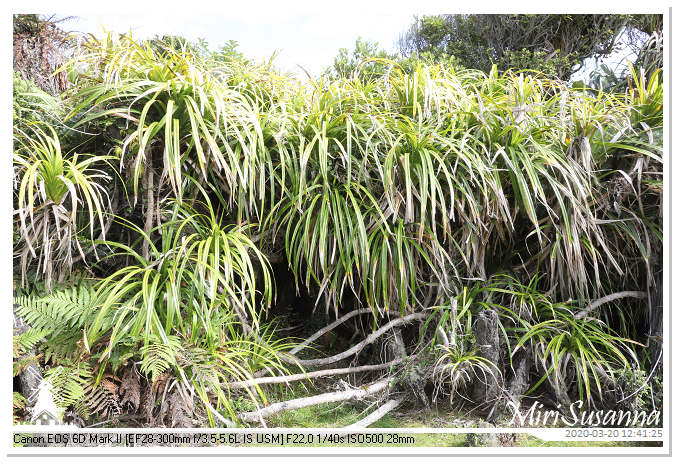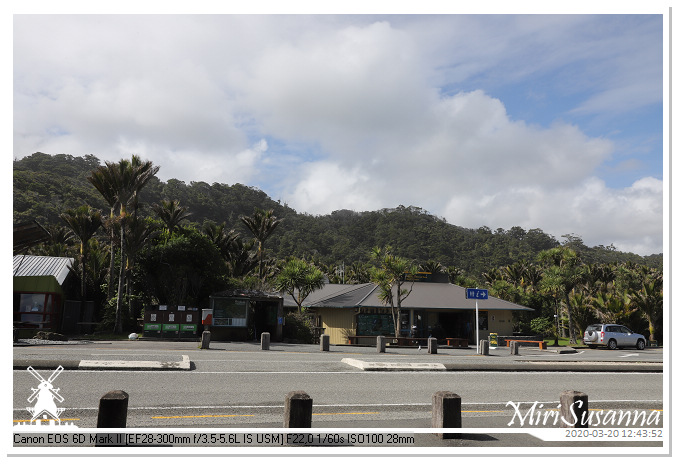 紐西蘭之旅彙整:
All about New Zealand Tour 2020: