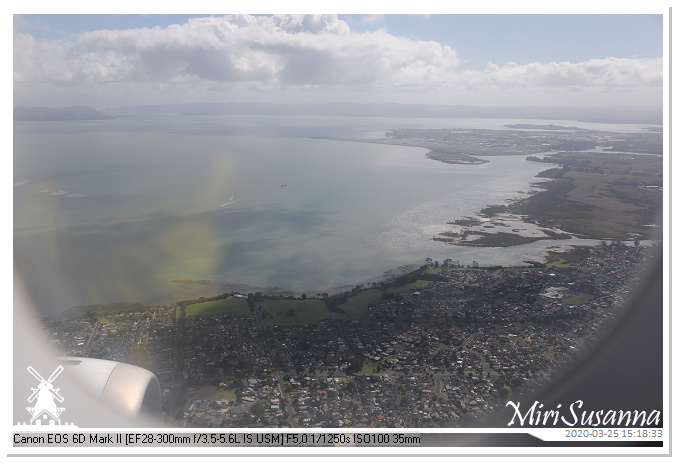 3月25號是紐西蘭封鎖的前一天,我們從南島的基督城坐飛機到奧克蘭,再一路奔波,趕在午夜前抵達"收留"我們的渡假村。帶著兩老及一堆行李,到了基督城機場要退還租車、check-in、過安檢、登機,一路盯著兩老"口罩帶上,保持距離,地上的東西不要碰……",整個神經繃緊,結果上了飛機、一坐好,兩老的口罩就拉下來了,無語……。到了奧克蘭被Europcar現場擺了一刀,還得一家家出租車公司去找車租,最後在Hertz租到一台,也管不了車子沒有導航,上路再說。就這樣一路狂奔,但沿途在維修的路段超多,最後一大段還天黑了,搞定Google大神說約三個小時的路程開了四個小時多才到。無論如何,我們還是有幸租到車,並即時剛到渡假村,其他的就算了。
[NL] Op 25 maart, de dag voor NZ lockdown, zijn we gevolgen van Christchurch naar Auckland, daarna auto gehuurd en direct doorgereden naar Pacific Rendezvous bij Tutukaka. Na stressvolle uren bij Christchurch vliegveld zijn we uiteindelijk vertrokken. Toen we aankwamen bij Auckland vliegveld, was ik verrassend door Europcar dat ze geen auto voor mij hadden (terwijl hun collega in Christchurch zei dat er auto voor mij klaar staan). Geen tijd voor ruzie. Ik moest opa en oma op de stoep laten staan en ging verder een auto zoeken. Gelukkig na 2 of 3 pogings had ik een auto bij Hertz mogen huren. Daarna moesten we meteen doorreden naar eindbestemming. Hoewel Google zei dat de rit iets minder dan 3 uur duurte, had ik toch lange dan vier uur gereden, met de laatste uur helemaal in donker. Na een lange dag zijn we toch veilig bij onze verblijfplaats tijden lockdown gekomen. Hoera!
[EN] The day before NZ lockdown, we took the flight from Christchurch to Auckland, then to Tutukaka by car. When we arrived Auckland, I was surprised by Europcar that they didn't have any car for me. I had to ask Wim and Diny waiting at side and I went to look for a rental car through those counters one by one. Finally, I got one by Hertz. Although Google estimated the travel time was about 3 hours, but I took more than 4 hours to arrive our destination. No matter how, we arrived Pacific Rendezvous, our emergecy housing during lockdown, safely.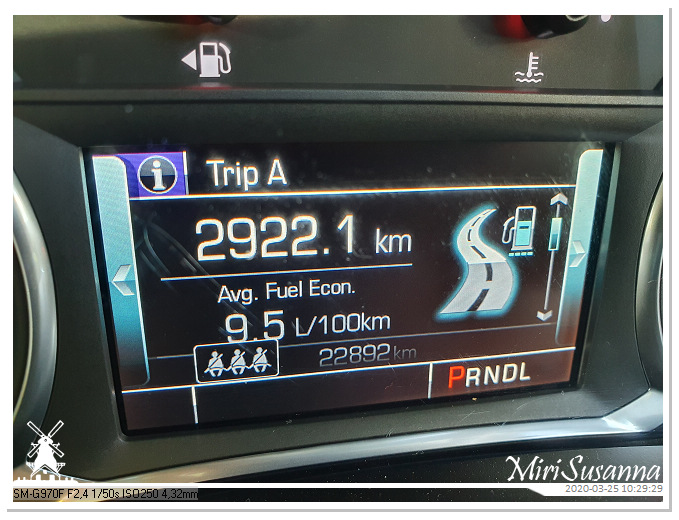 南島開了近三千公里的路。
[NL] Bijna 3.000km gereden bij het Zuidereiland.
[EN] Almost 3,000km on the way at the South Island.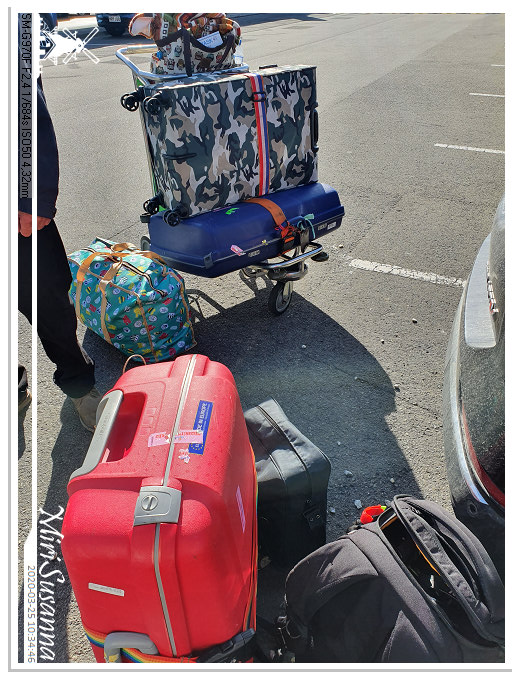 大大小小的行李。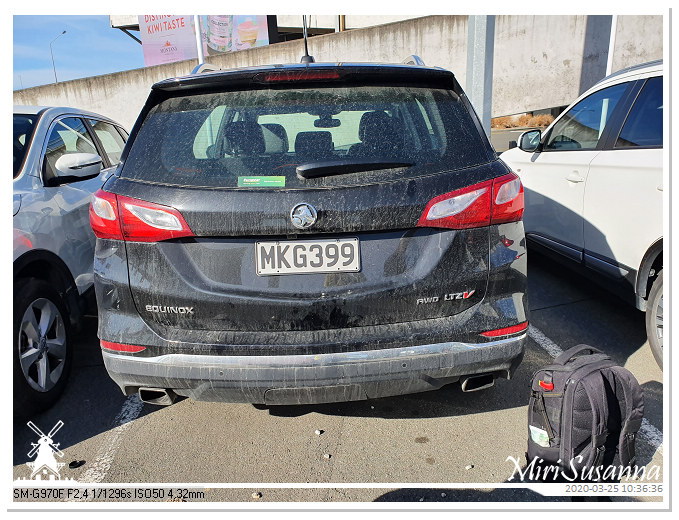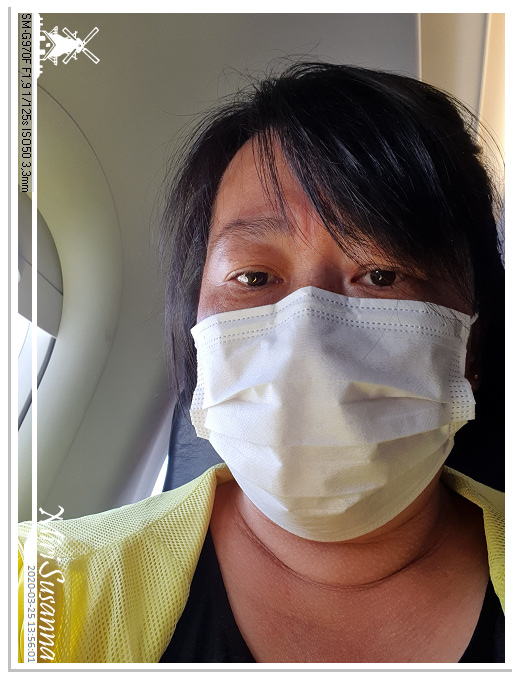 在機場繃緊了幾個小時,終於想到要來拍照了。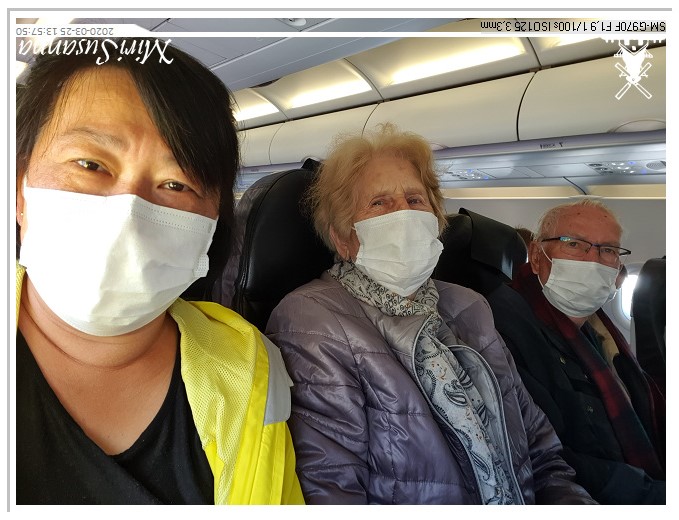 來拍照,兩老又趕緊把口罩帶上。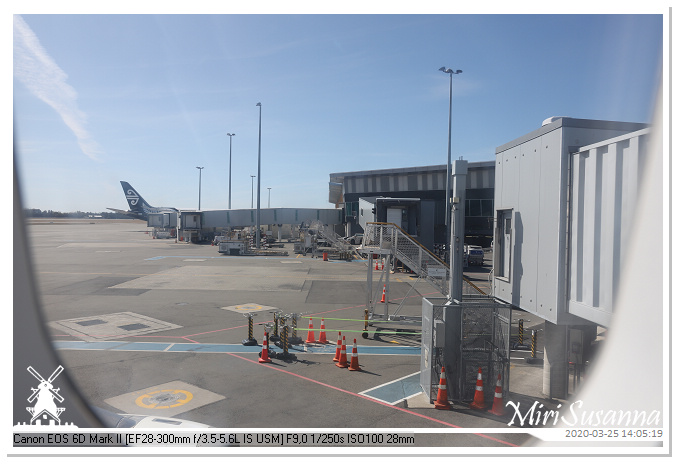 再會了,基督城!
Goodbye, Christchurch!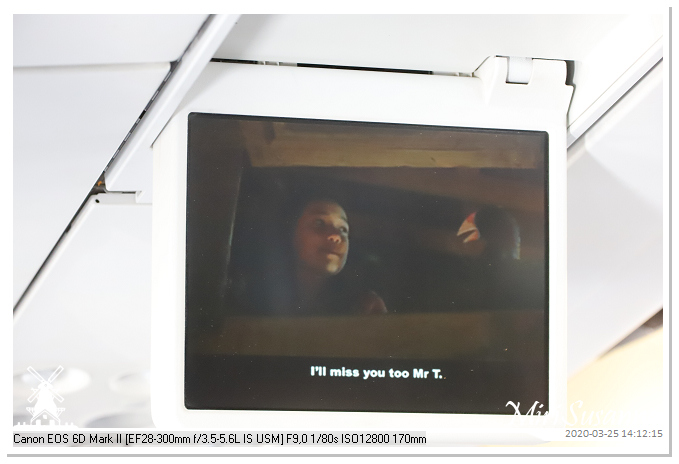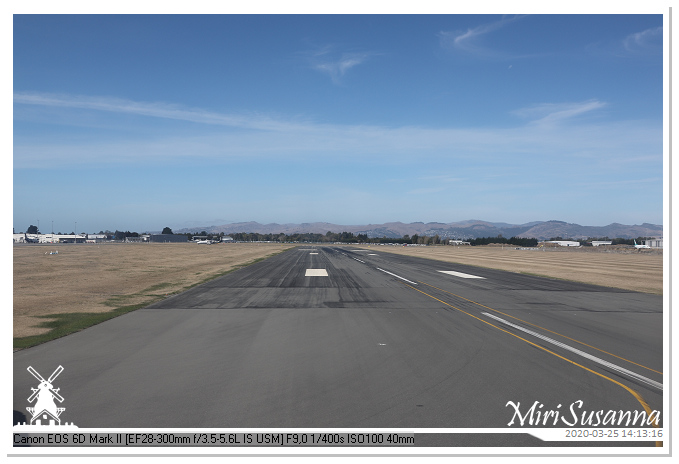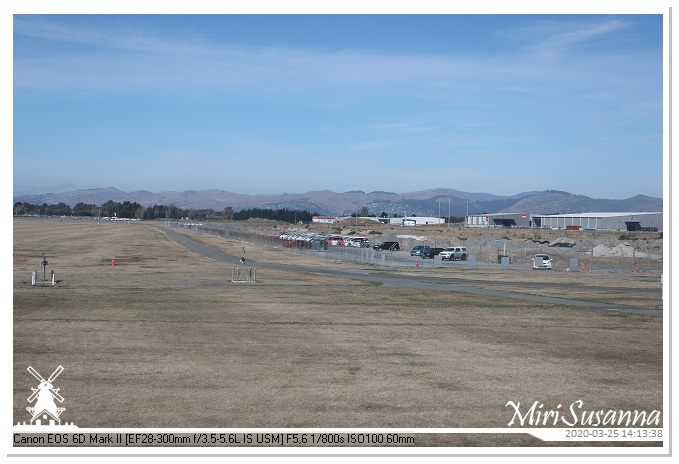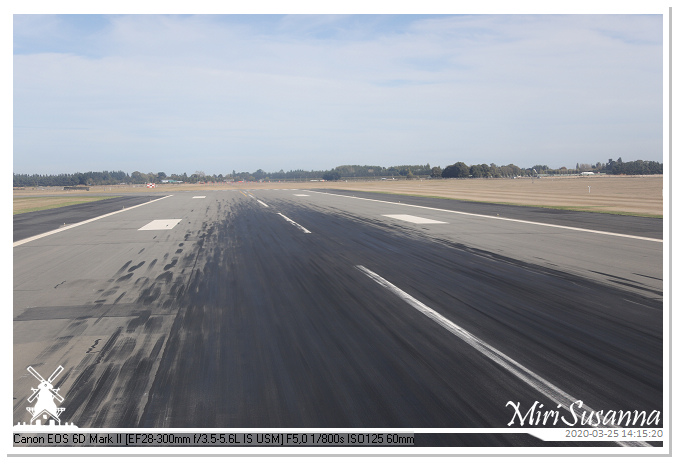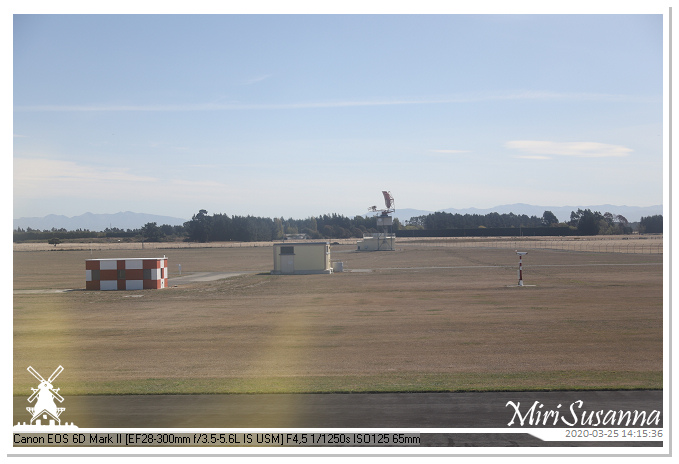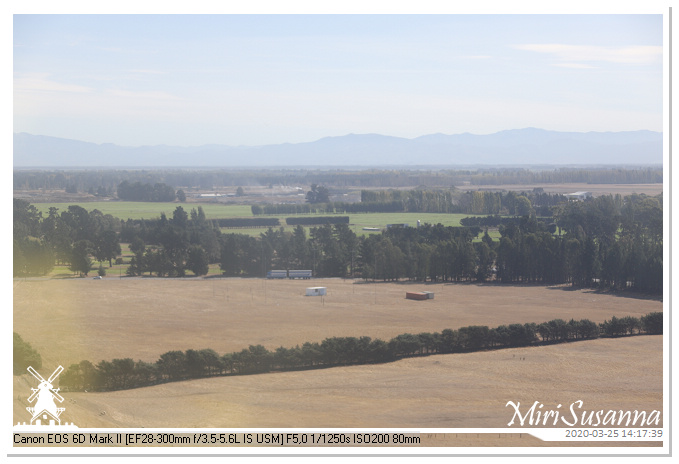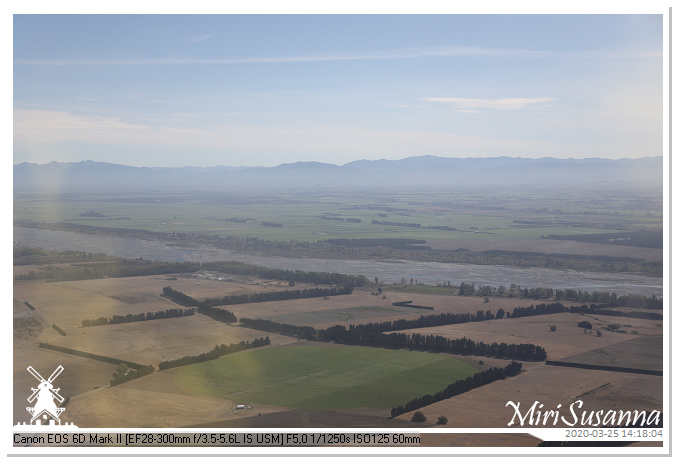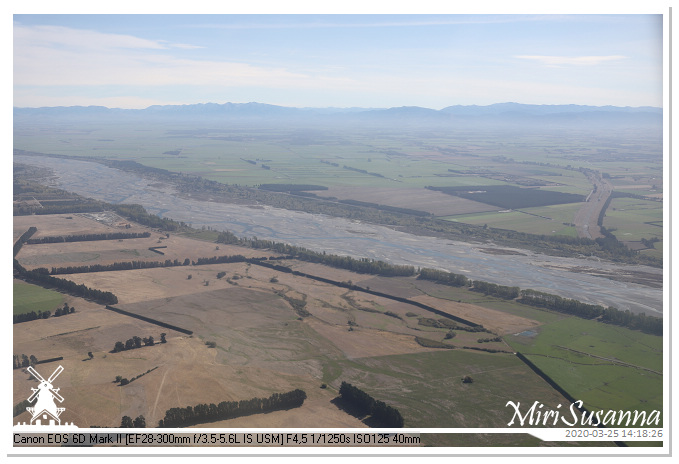 Waimakariri River.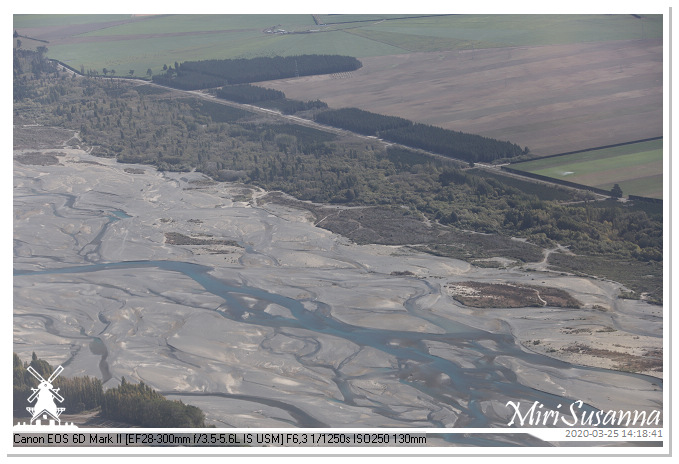 紐西蘭的河川特色。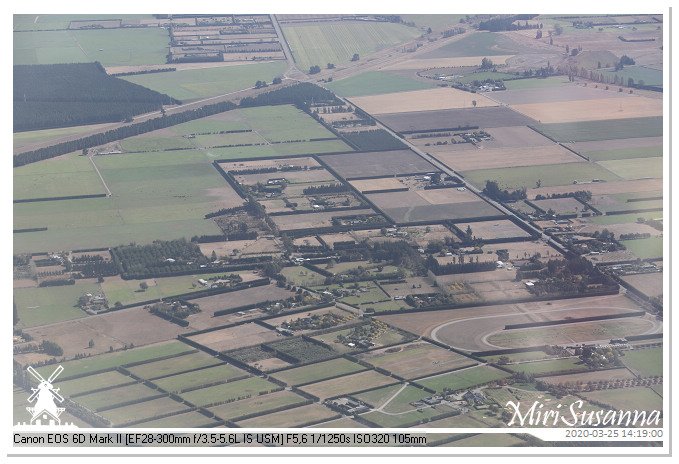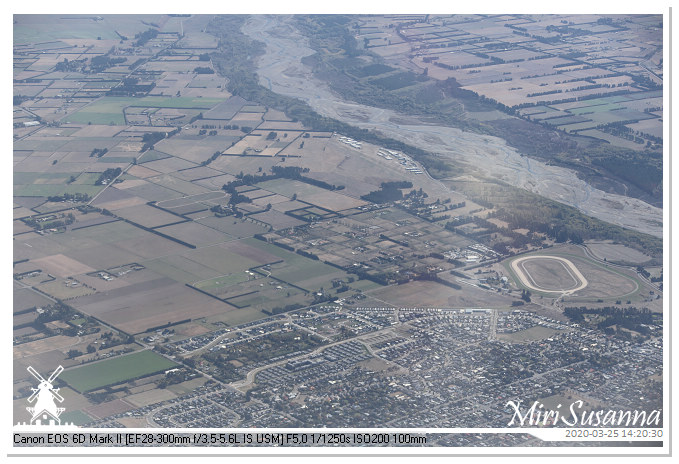 Makerikeri River & Rangiora Racecourse.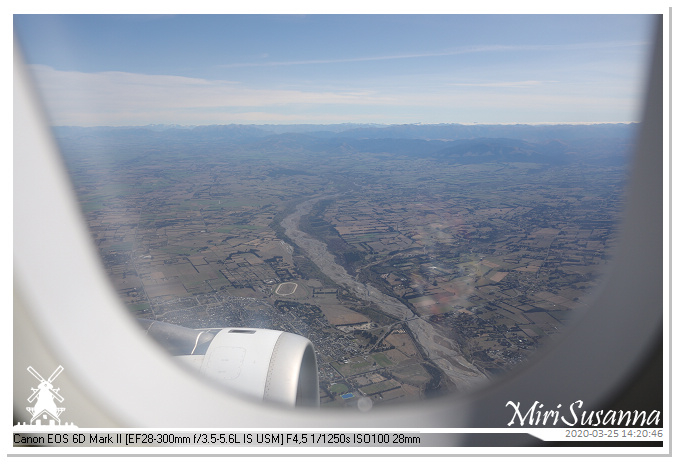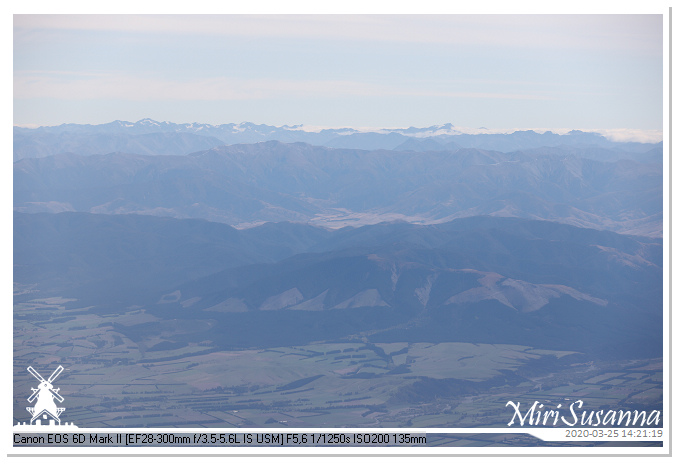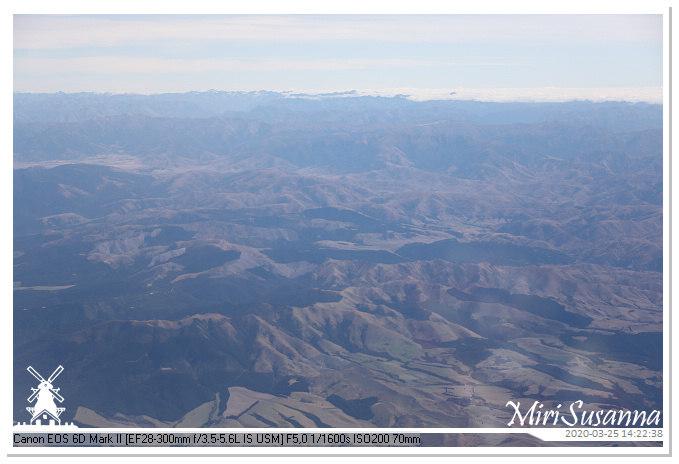 Lake Sumner.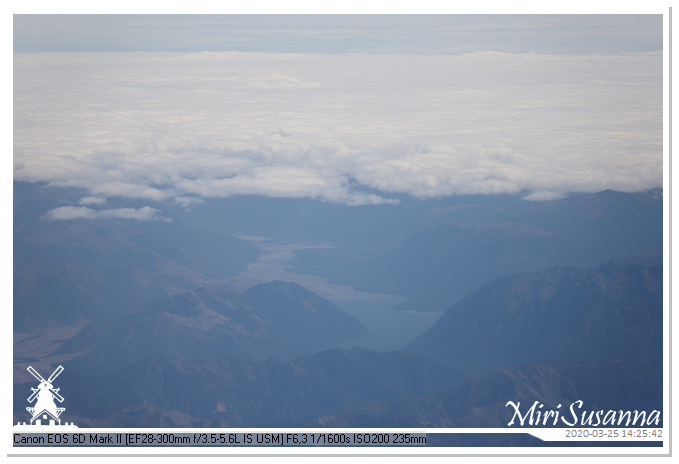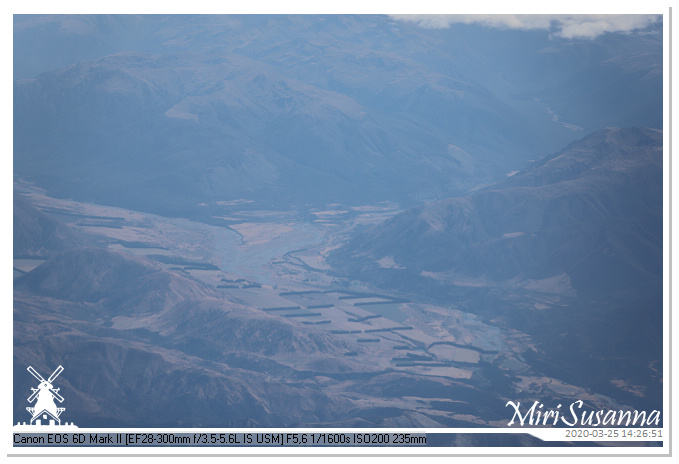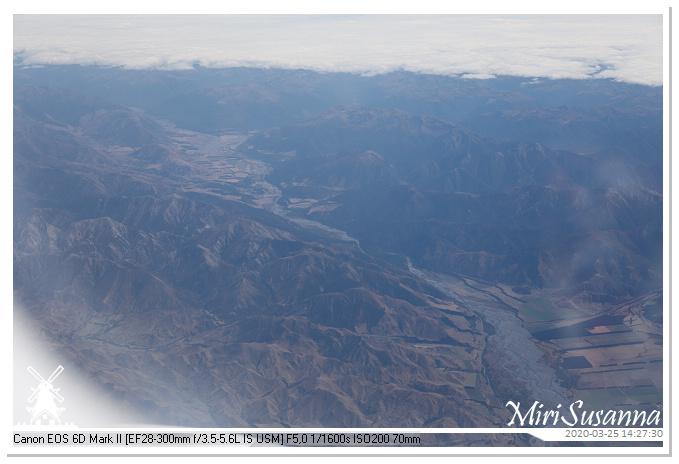 Waiau River and SH7 Lewis Pass.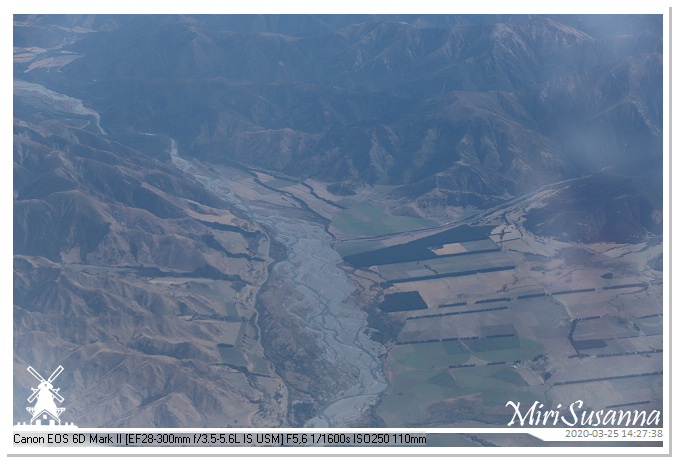 在空中鳥瞰前幾天走過的路段(見此文)。
[NL] Ongelooflijk om dit stuk nog vanuit de lucht te bewonderen (zie deze artikel).
[EN] We passed here few days ago by car, incredible! (see this post).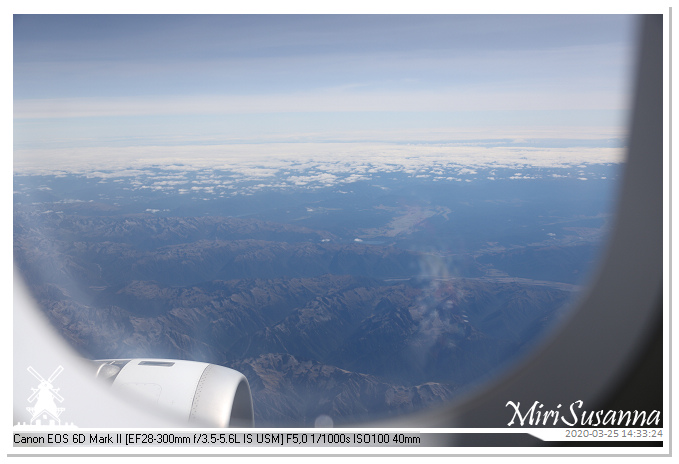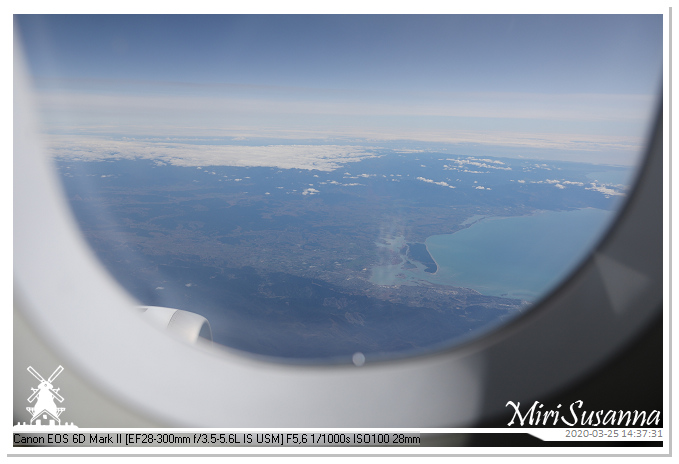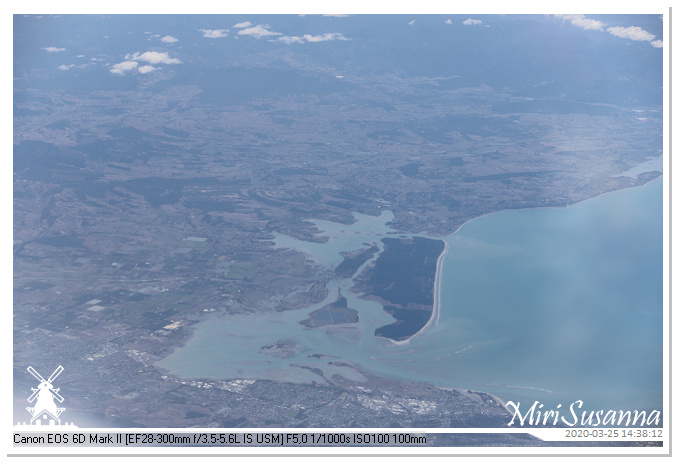 Above Nelson.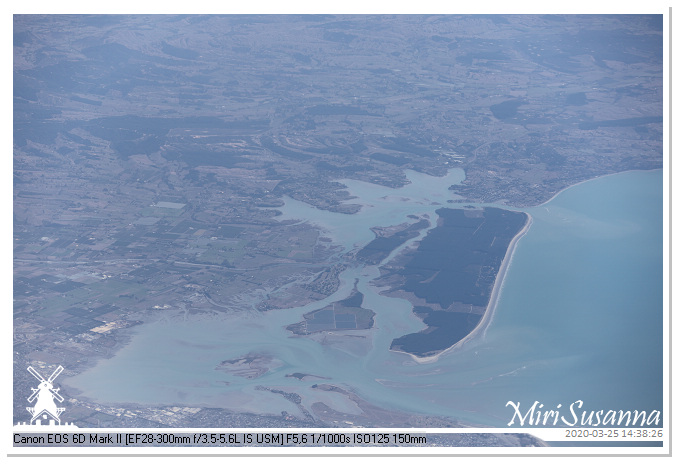 Rabbit Island & Bell Island.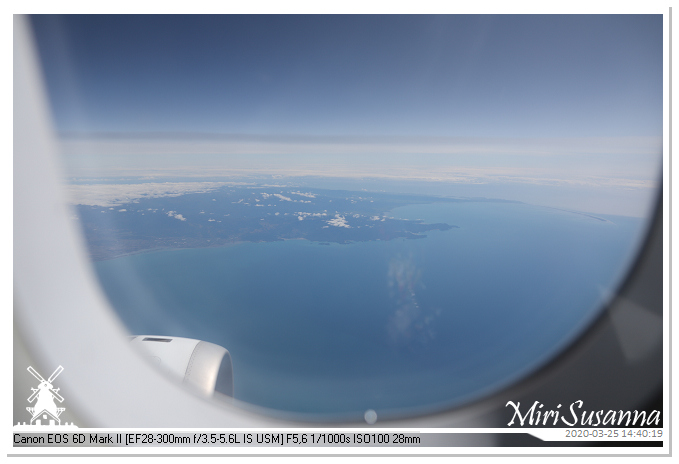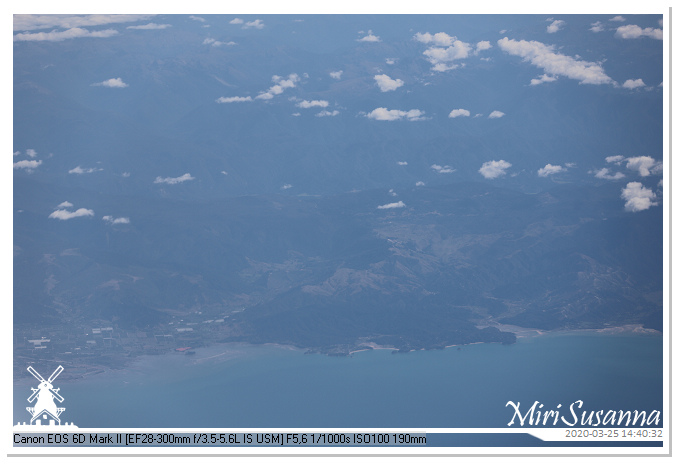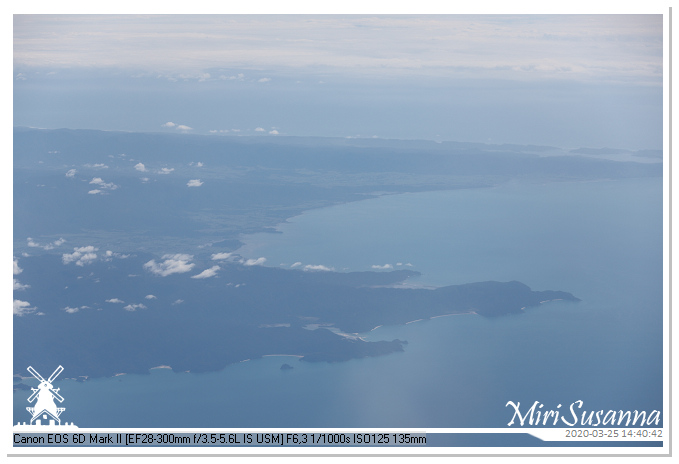 金灣,南島的最西北端。
[EN] Golden Bay, the Northernmost part of the South Island.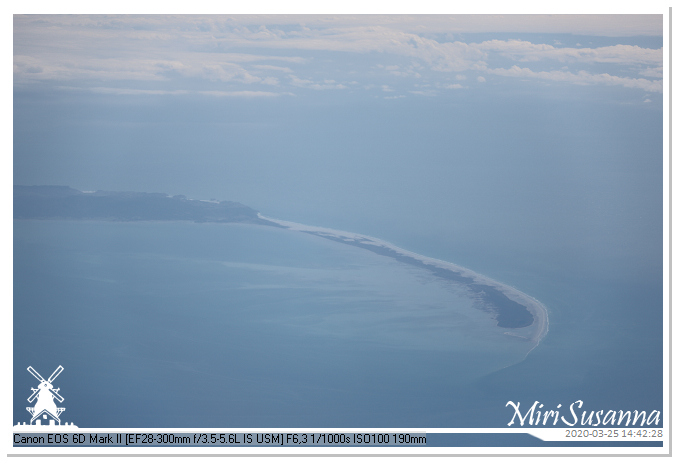 紐西蘭最長的沙嘴。
[EN] 26 km long arm of fine golden sand, the longest sandspit of NZ.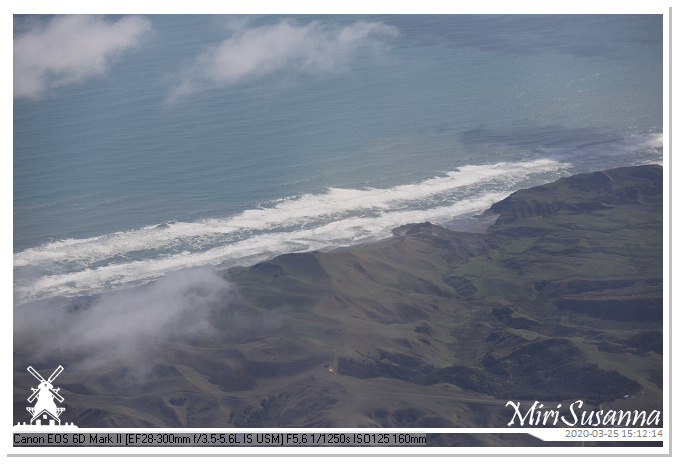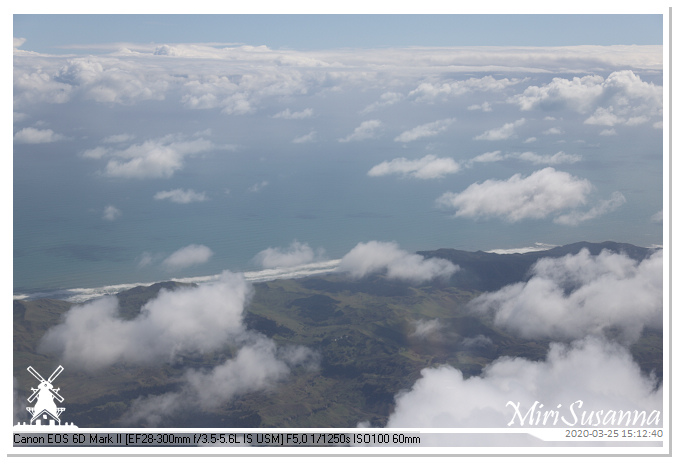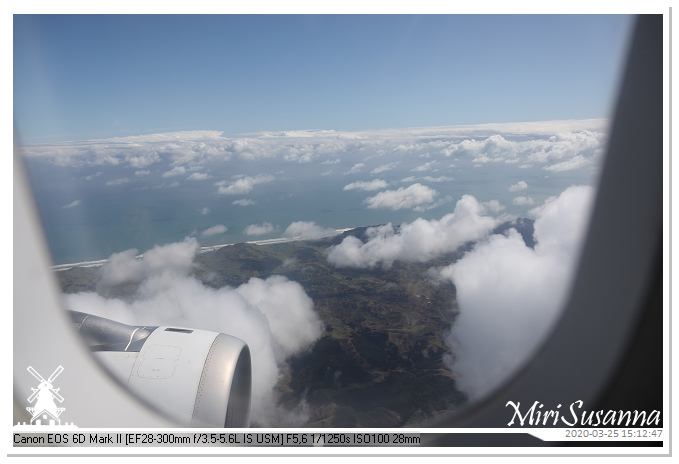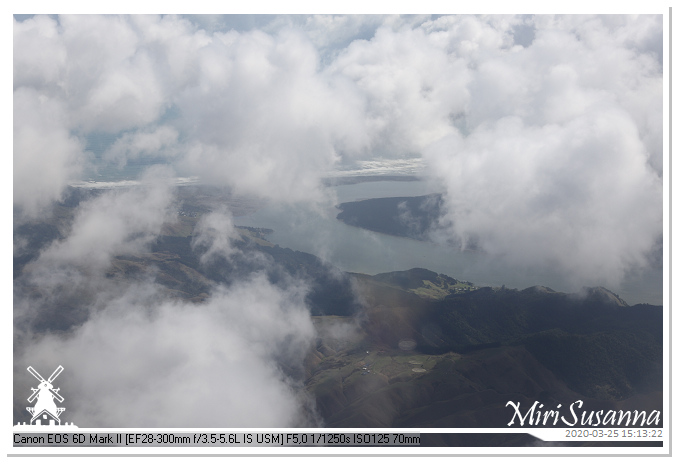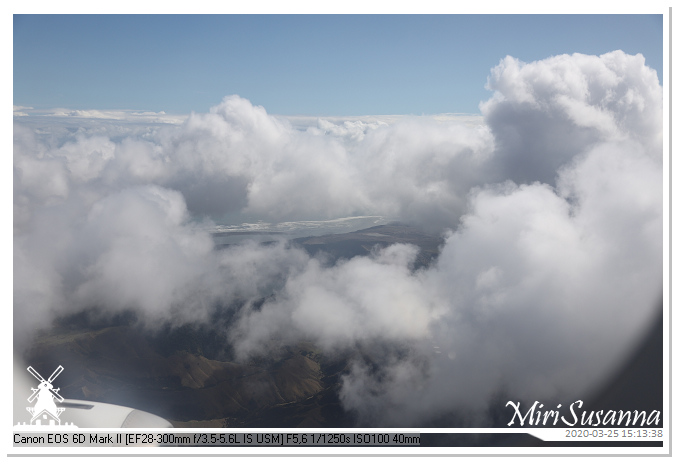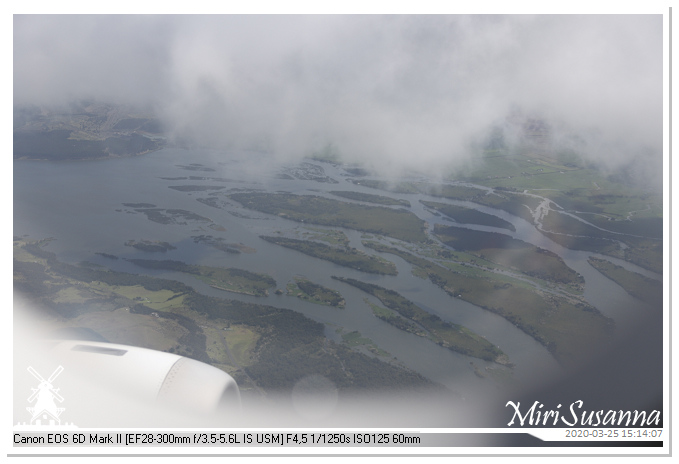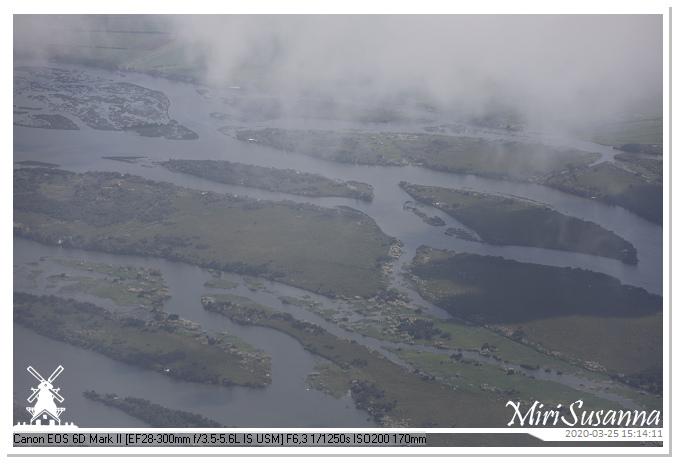 Waikato River.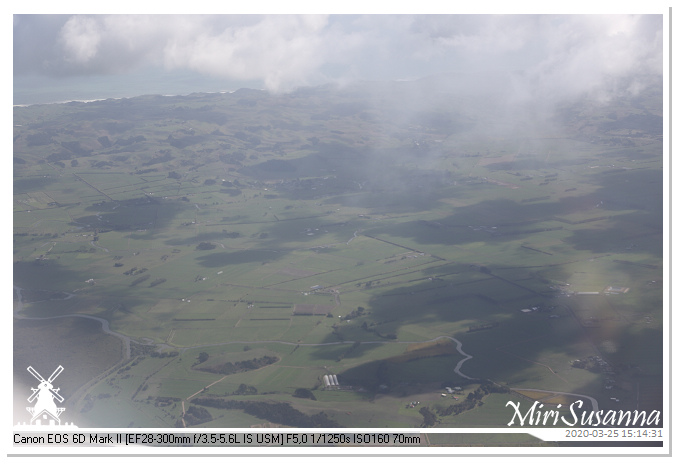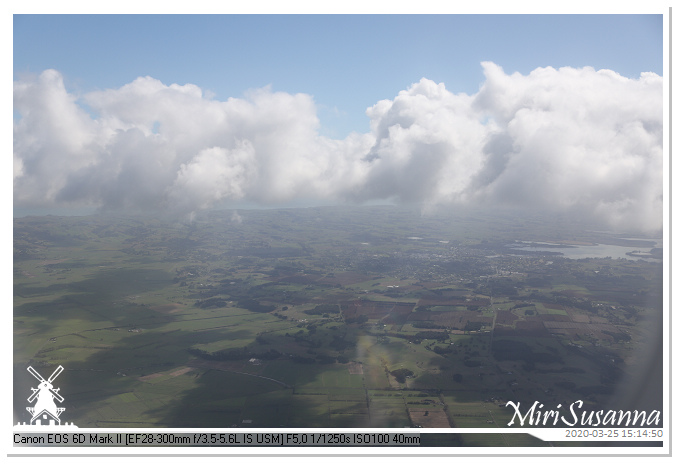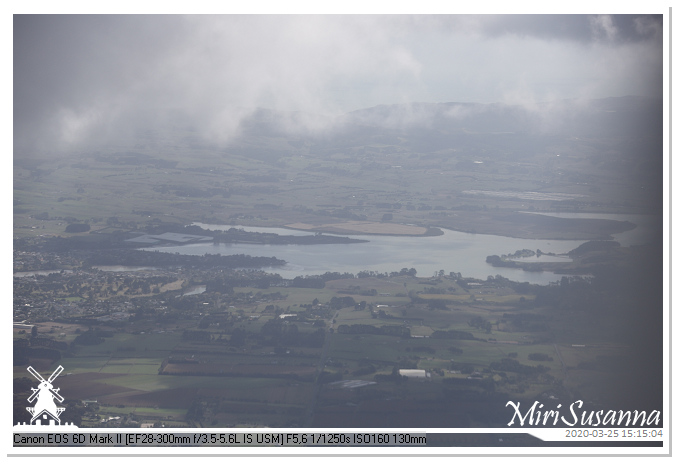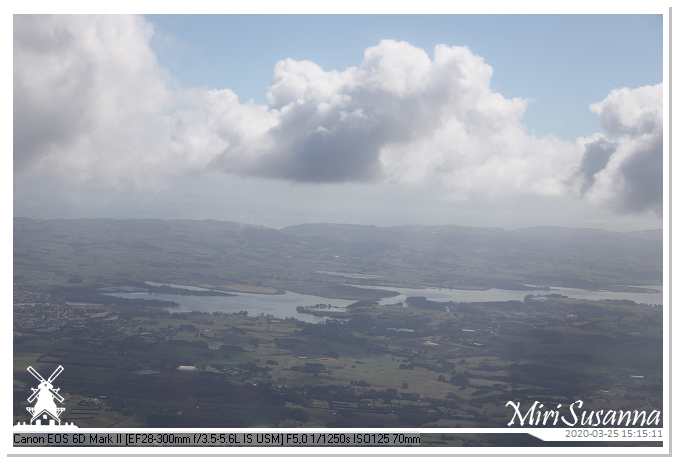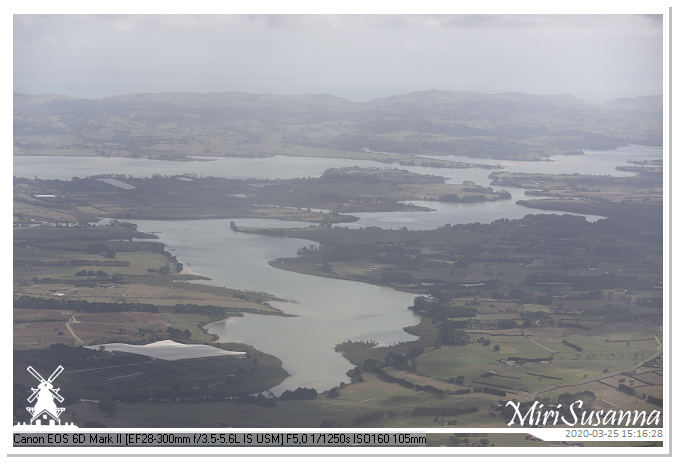 Waiuku River.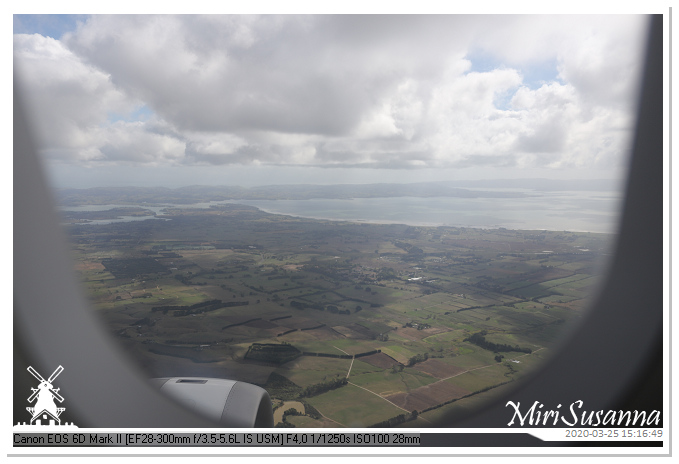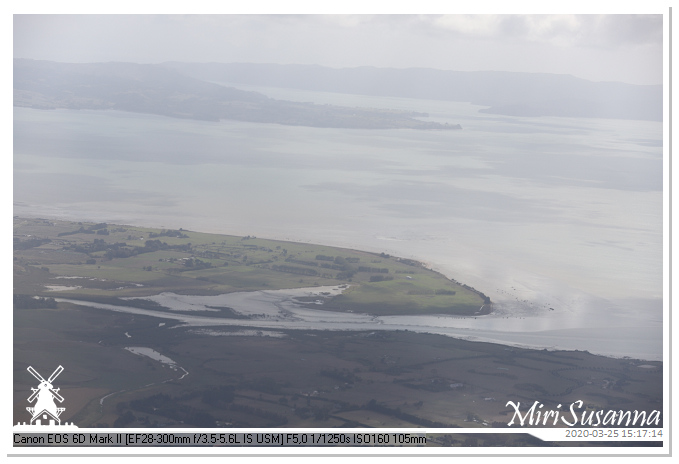 Clarks Creek.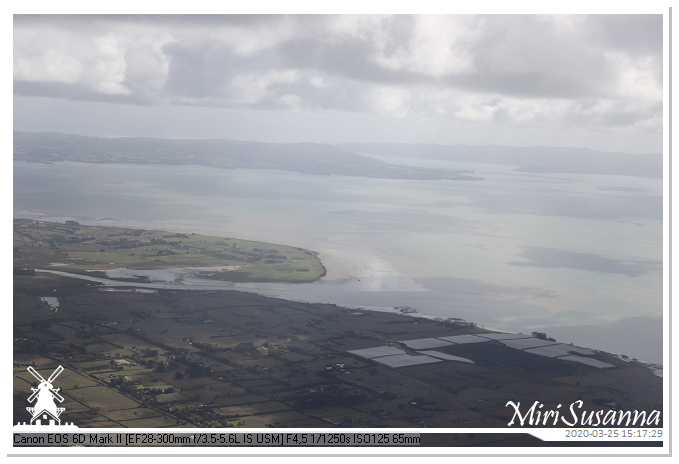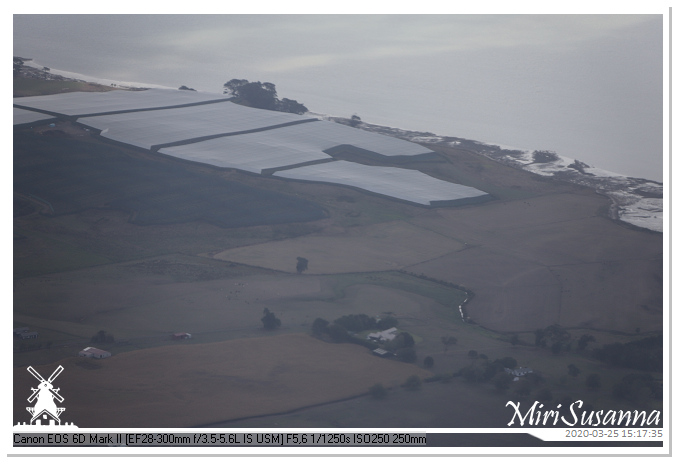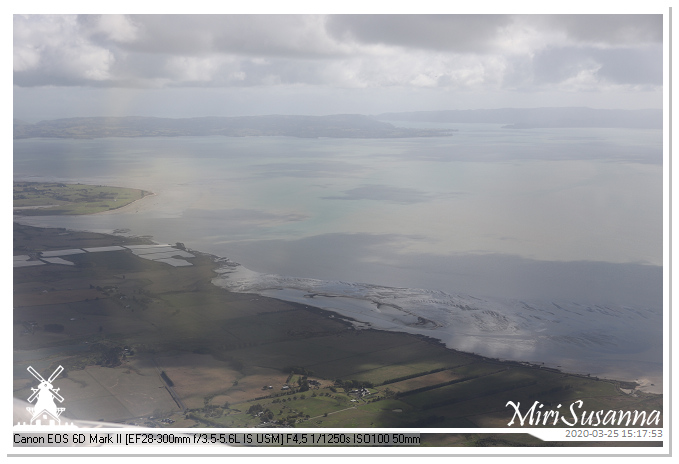 淺灘。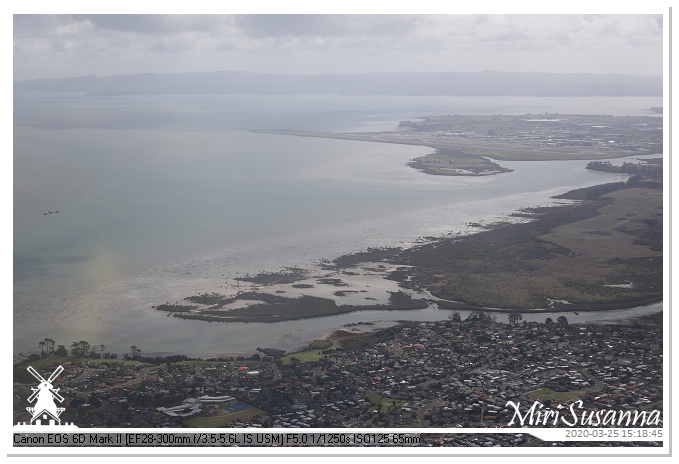 Manurewa & Pahurehure Inlet.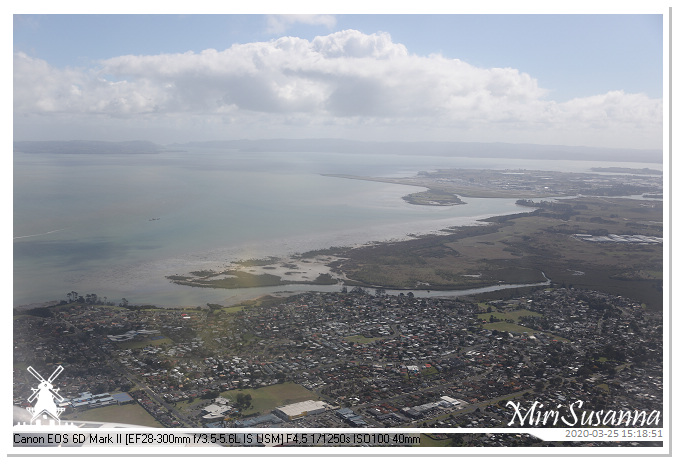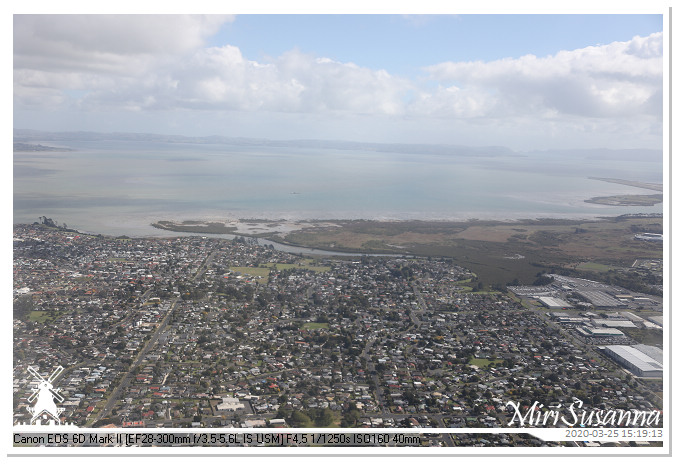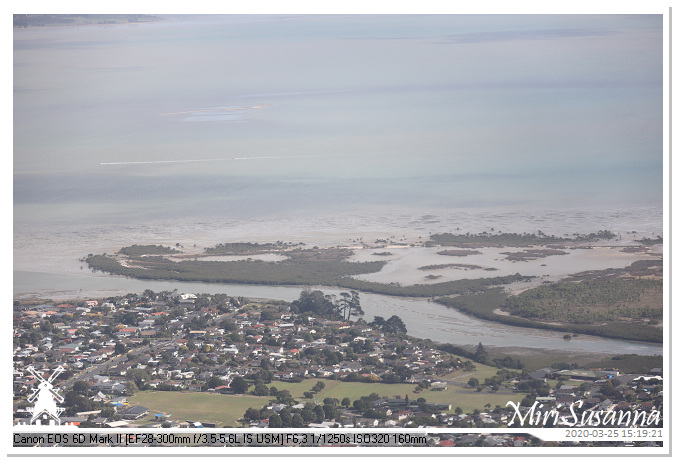 Manurewa Beach.


BLENNZ Homai Campus.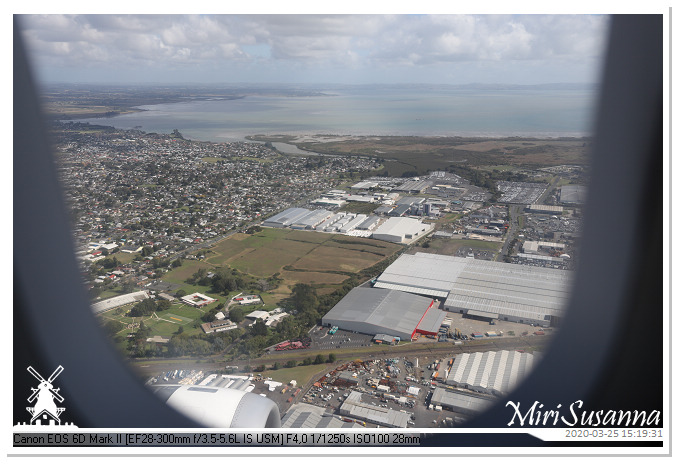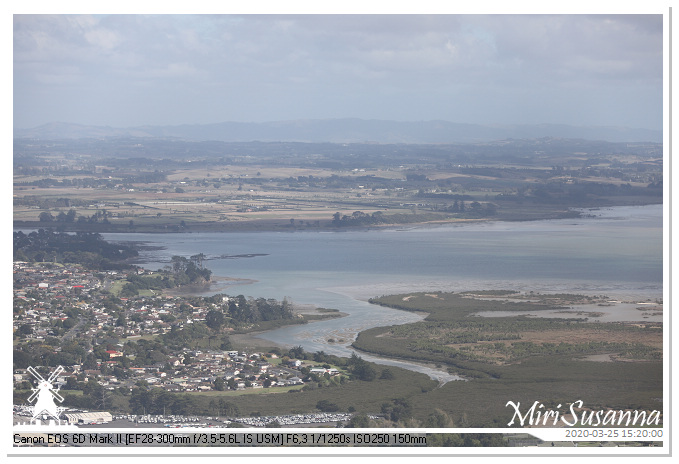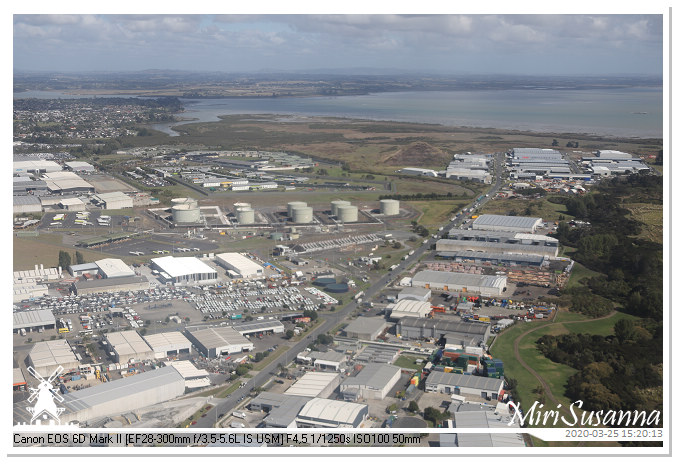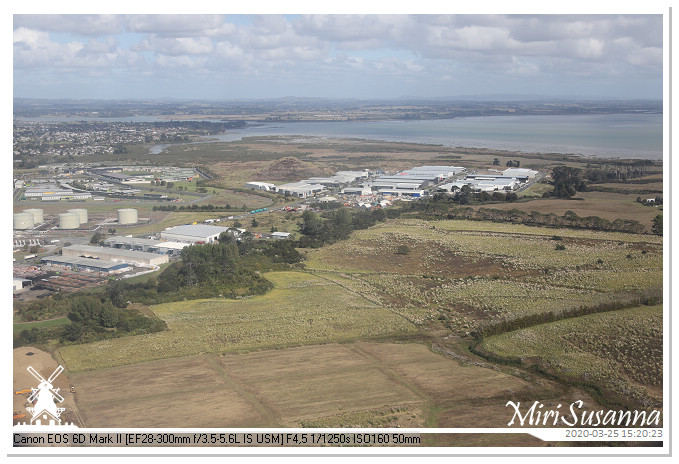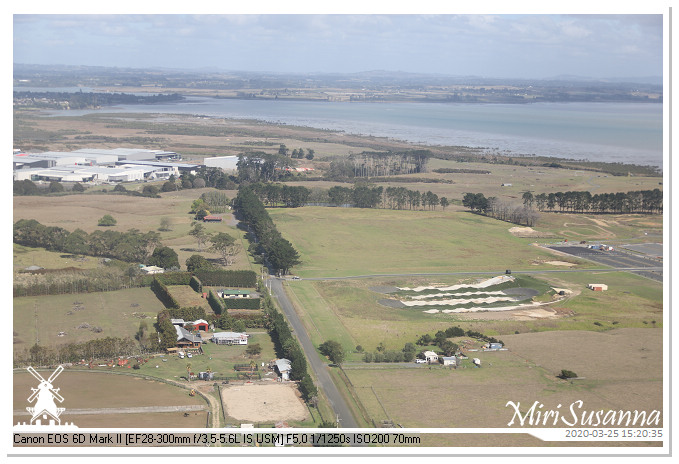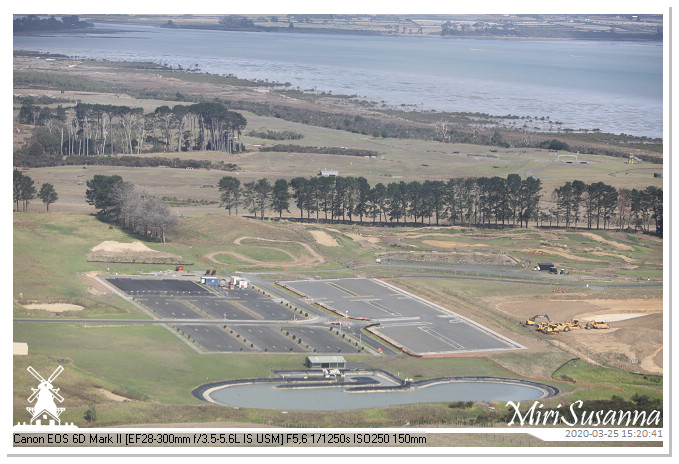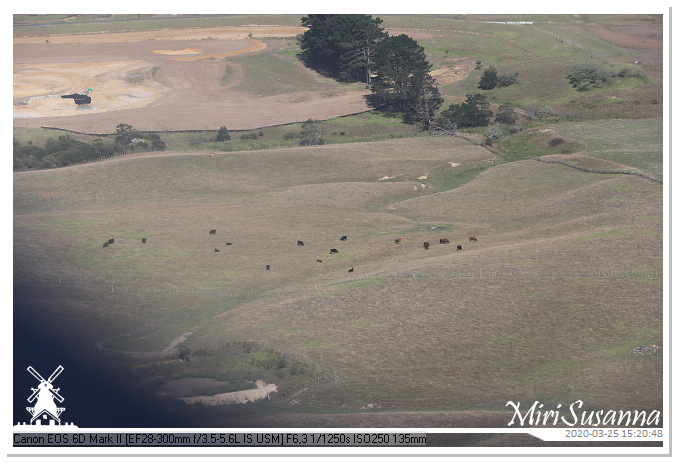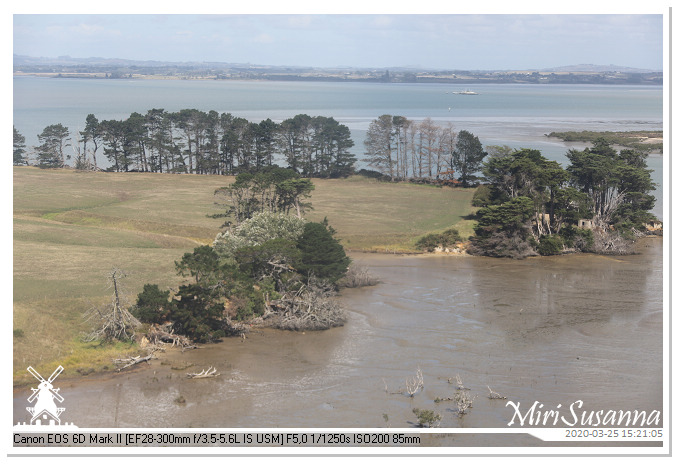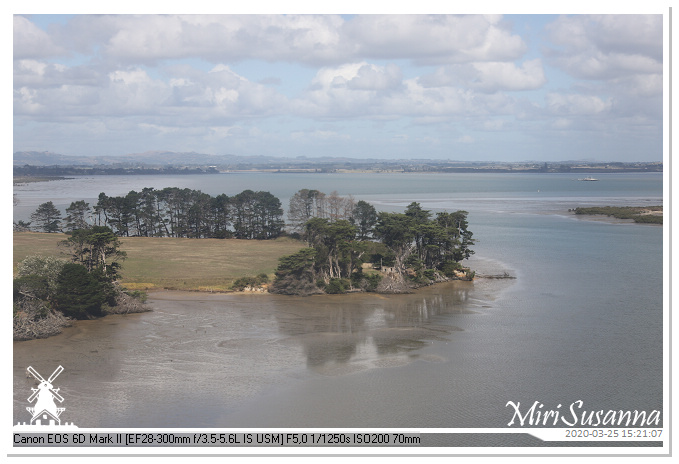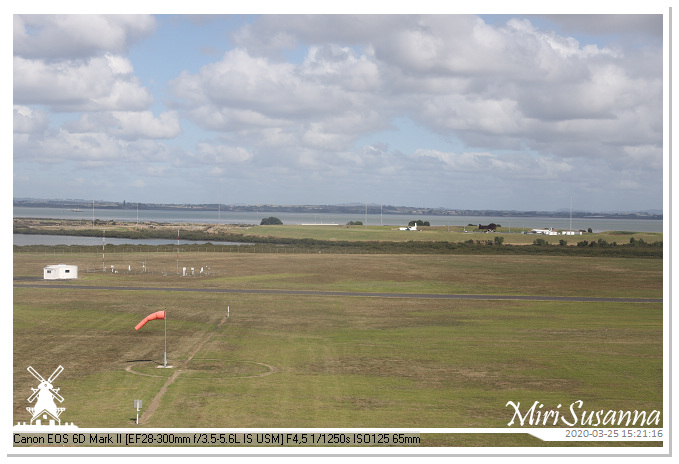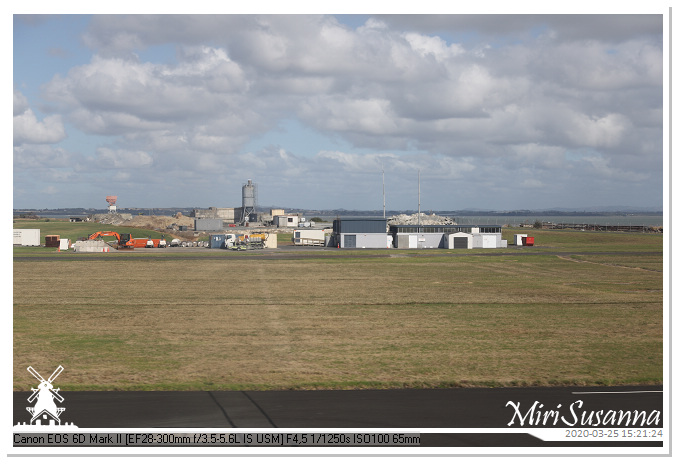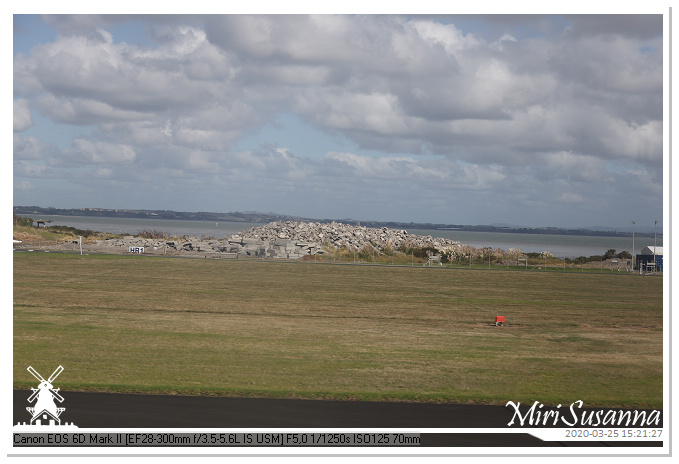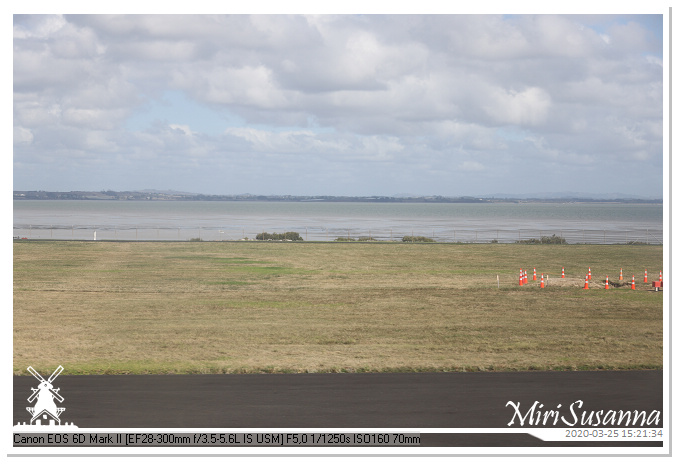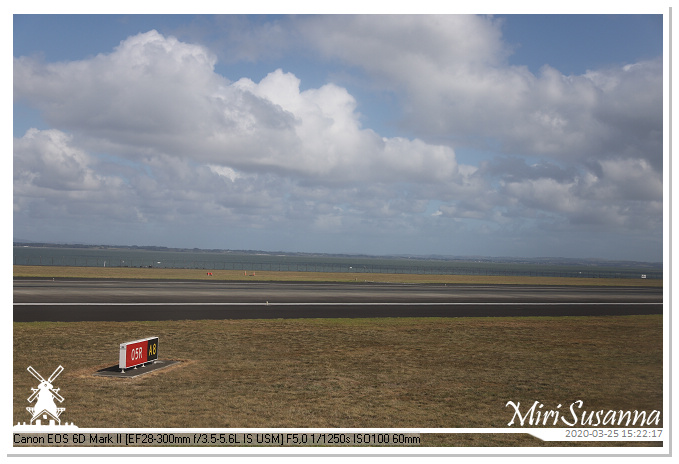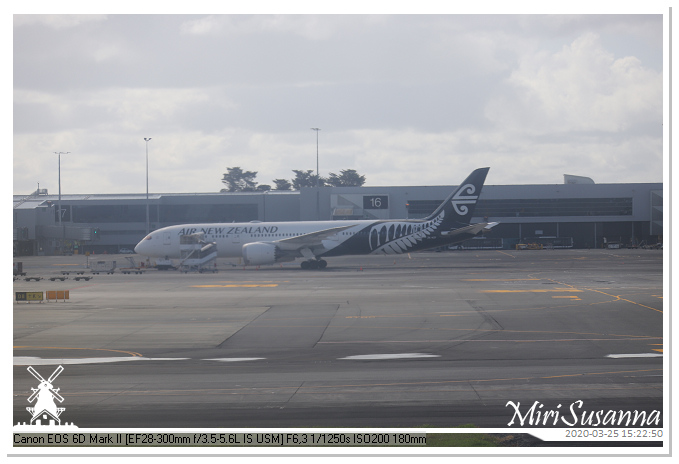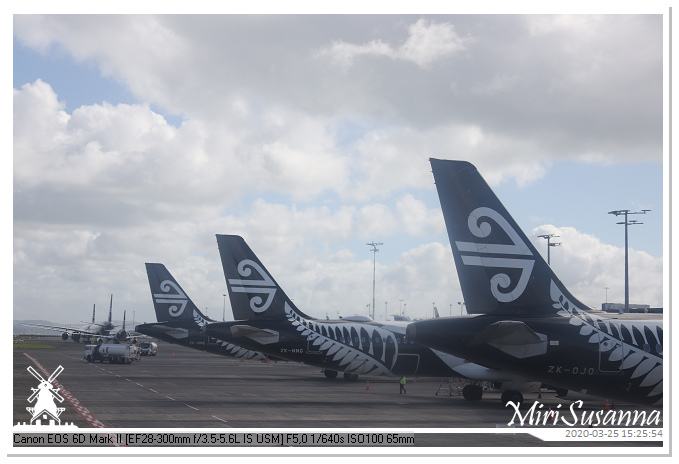 抵達奧克蘭了。
[EN] Arrived at Auckland Airport.

從落地、拿到行李後,就直奔去租車,總算在Hertz租到了。因為是特殊時期,歸期不定,就先租兩個星期。
[NL] Uiteindelijk huur auto gehad bij Hertz.
[EN] Finally found a car at Hertz.


沒得選,就這台了。
[NL] Geen keuzes voor SUV, alleen deze Mazda CX5 dan.
[EN] No choice at all, only this Mazda CX5.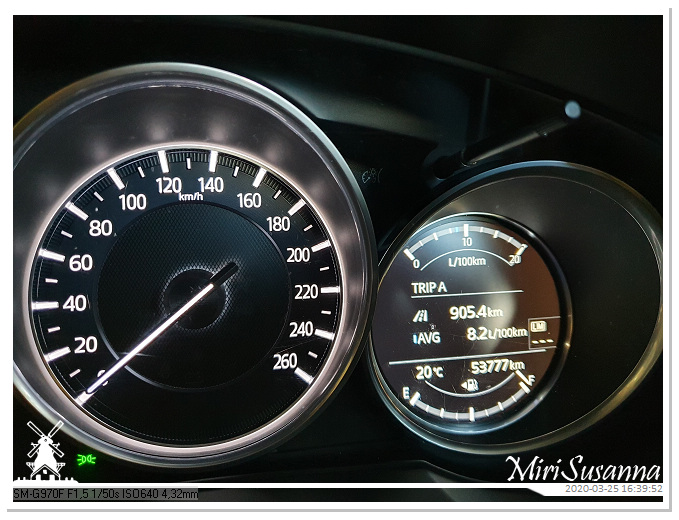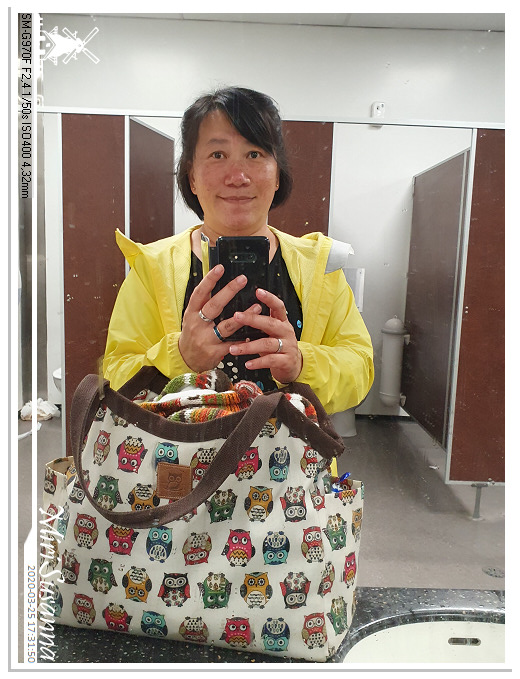 用手機的Google Maps導航,到添油站還過路費,順便上廁所、買晚餐。
[NL] Even stoppen om de toll free te betalen, maar ook voor de WC-stop en diner afhalen.
[EN] Stop to pay the toll free, and also for the washroom and take away of our dinner.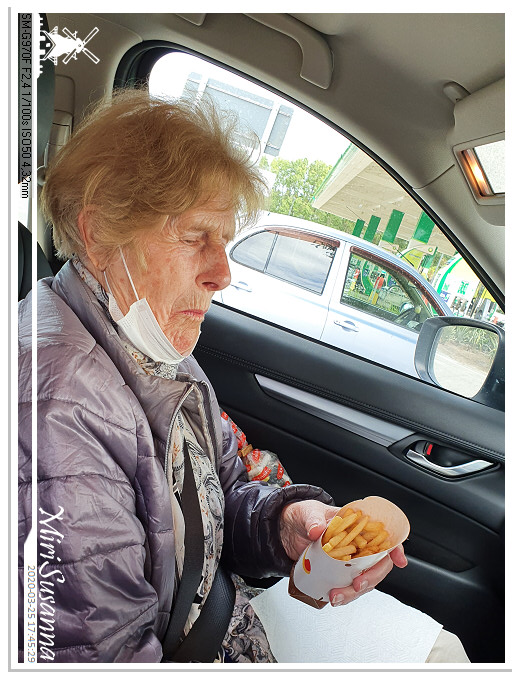 婆婆餓慘了,好在油站的Burger King還有開,就買了薯條和漢堡當晚餐。婆婆一上車就趕快吃薯條。
[NL] Oma had enorme honger. Gelukkig was Burger King bij de tankstation nog open. Dus heel snel frietjes en hamburgers besteld als diner. Oma ging meteen frietjes eten toen zij de auto instapte.
[EN] We bought burgers and french fries at Burger King. Diny was very hungry and started immediately with her fries.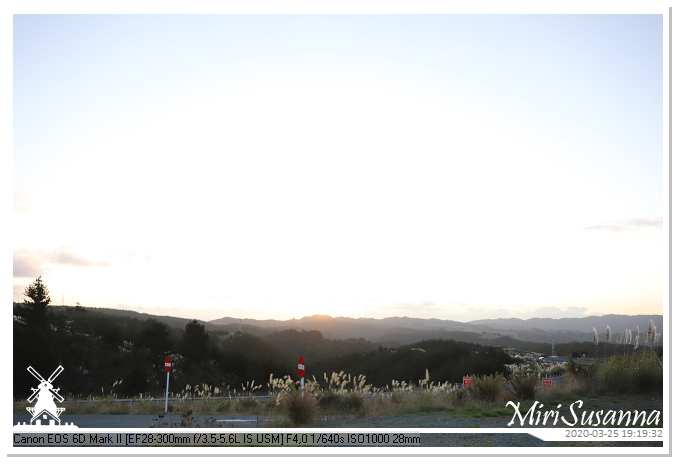 途中在一小鎮買了糧食,然後就到這裡休息一下,剛好是日落時分,接著就要抹黑趕路了。
[NL] We gingen boodschappen doen bij 4Square van een dropje, en daarna alleen stoppen hier vlakbij Waipu om mijn bennen even te strekken. De zon ging onder en verder moest ik in donker rijden.
[EN] Further, we only stopped at 4Square at a small village for groceries, then at this place nearby Waipu. I had to walk for a while to stretch my legs. After this stop, it's getting dark and I had to drive carefully to our resort.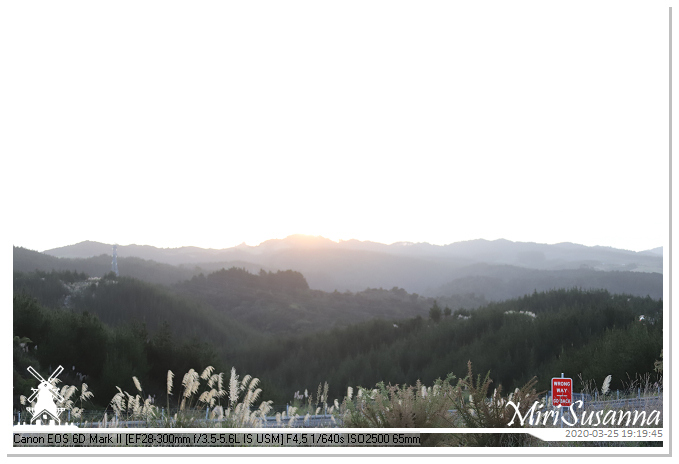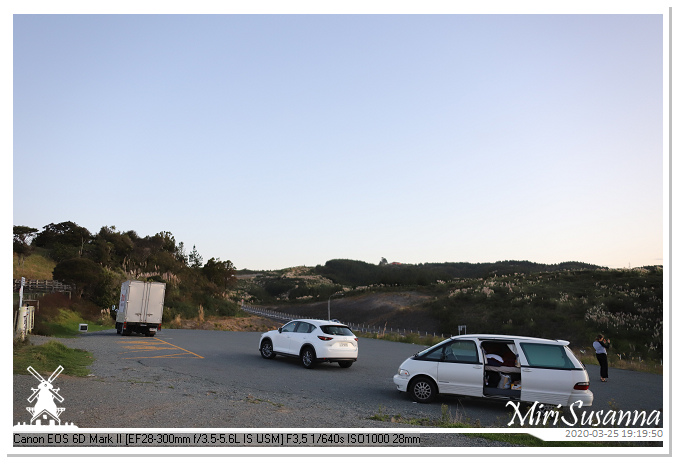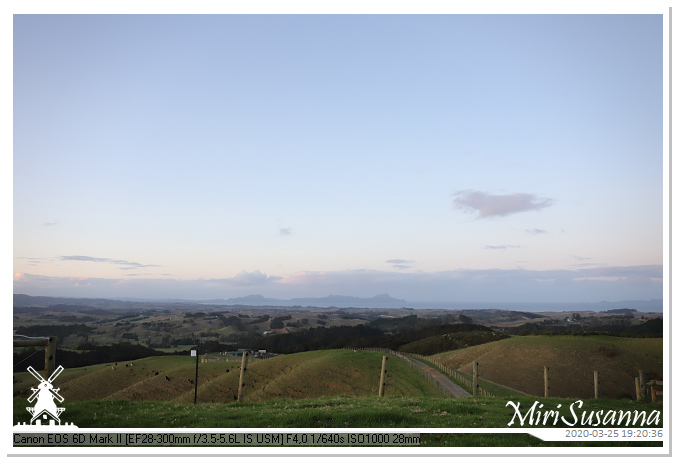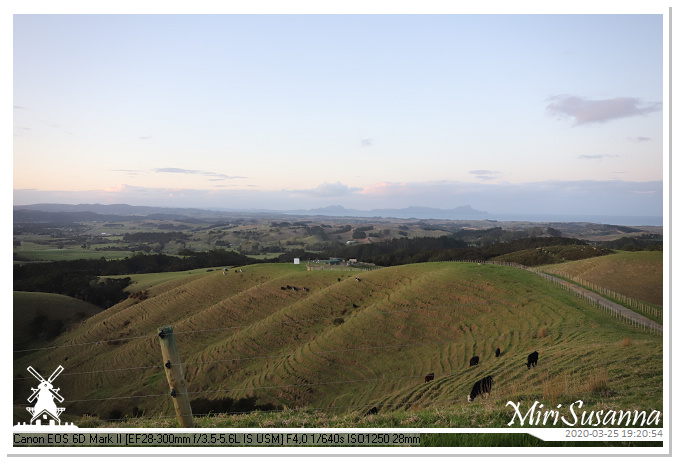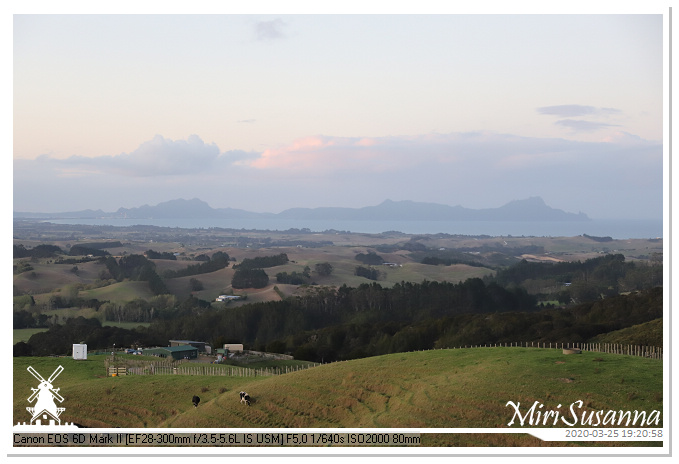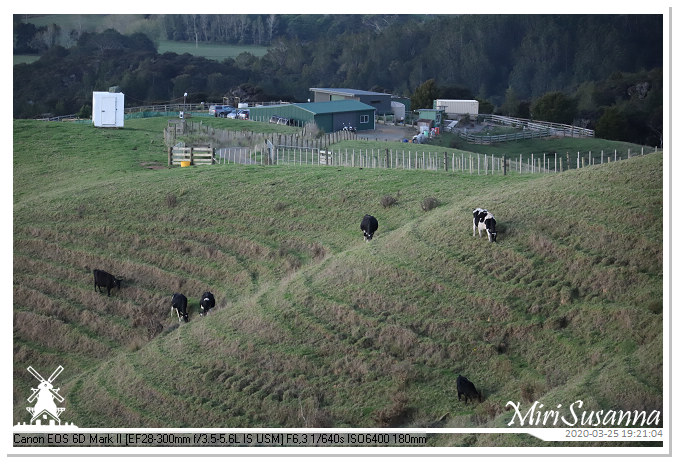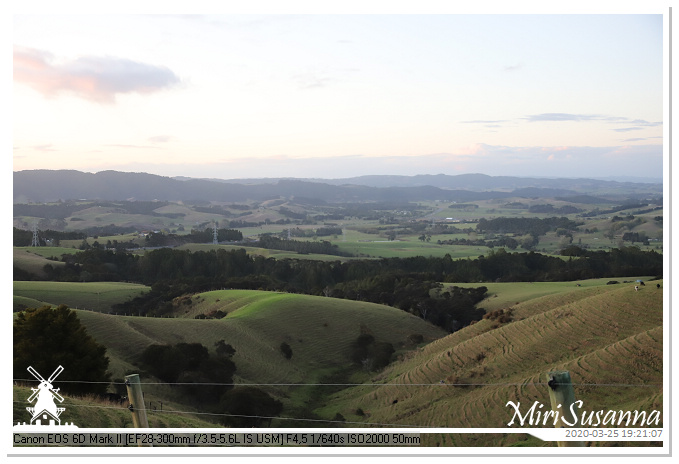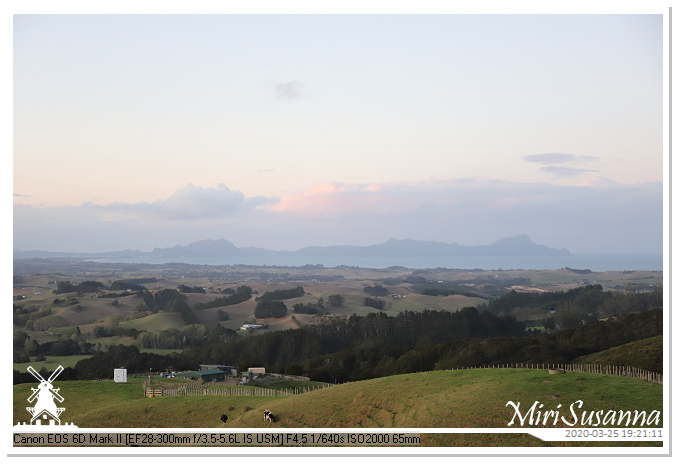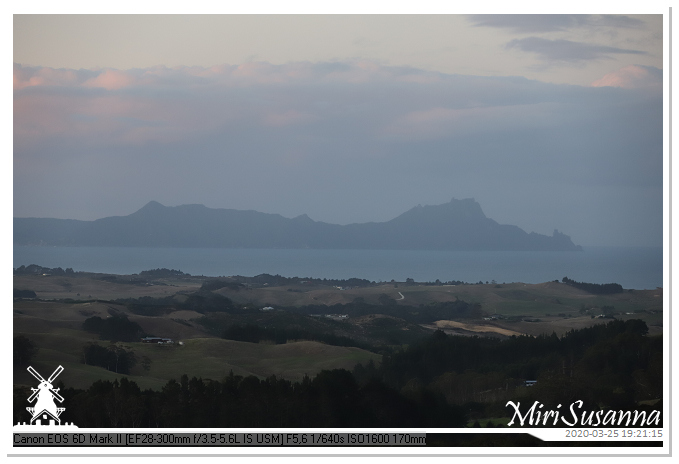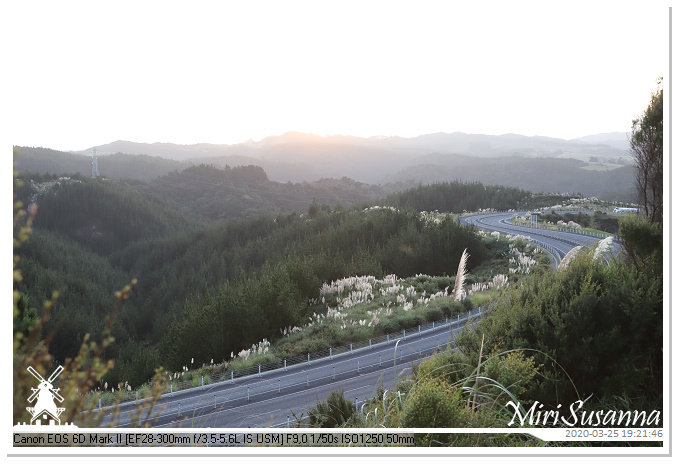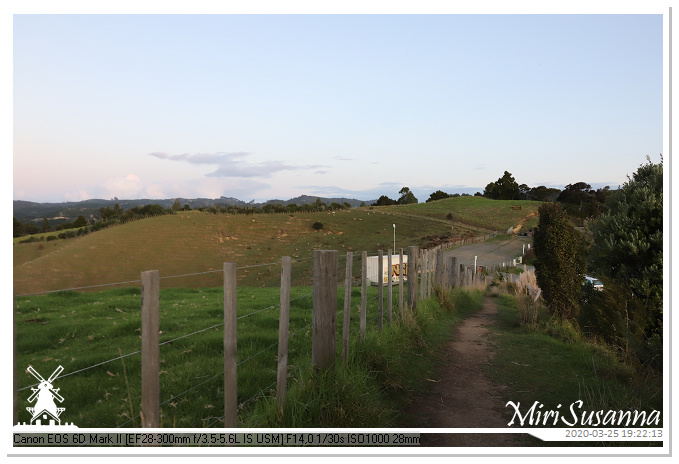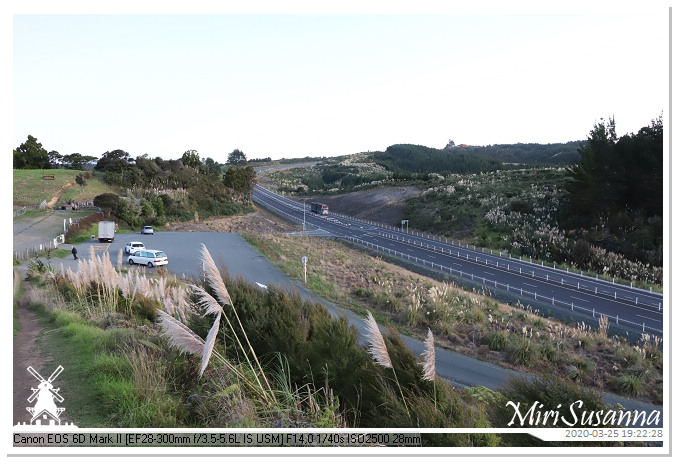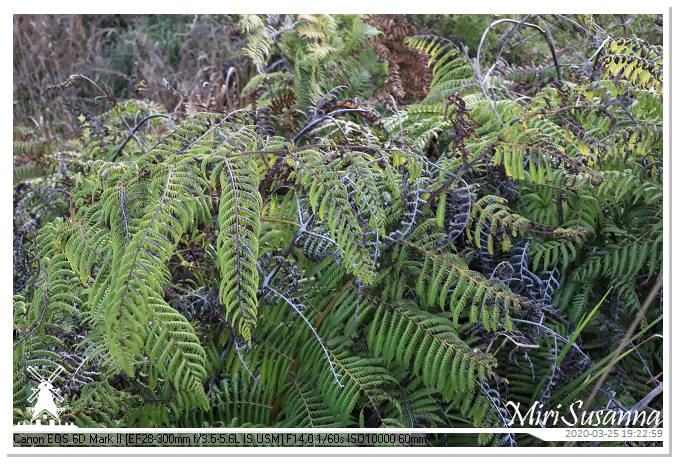 沿途都能看到許多茅草。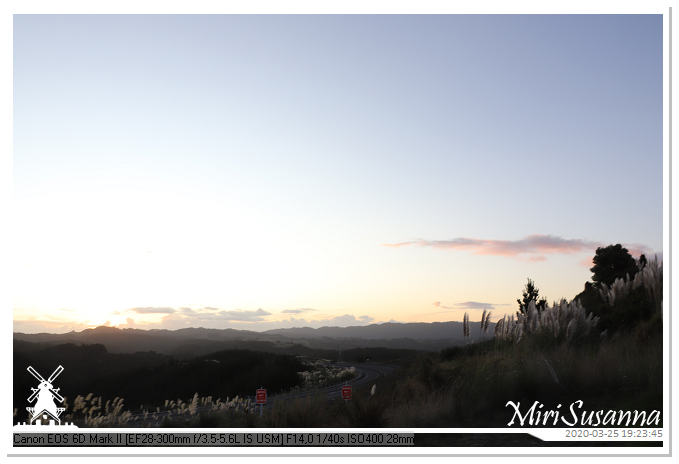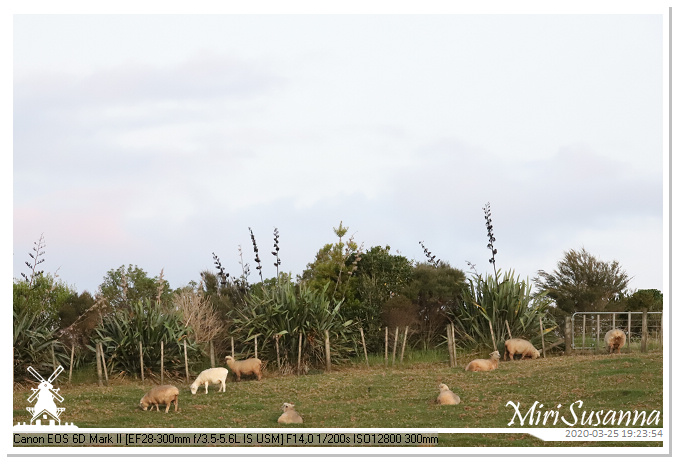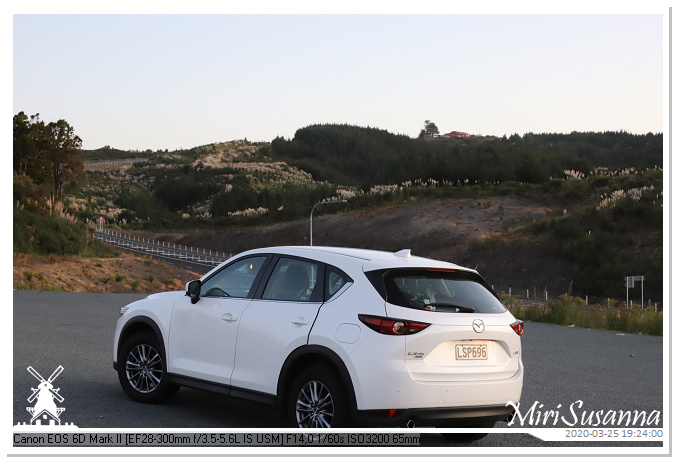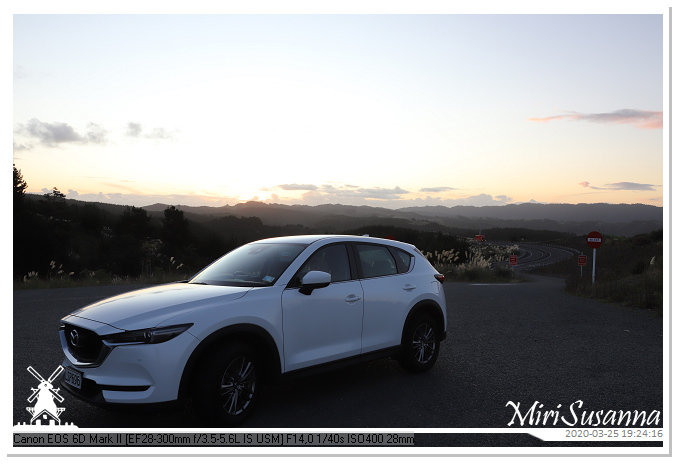 好了,趕緊繼續路程。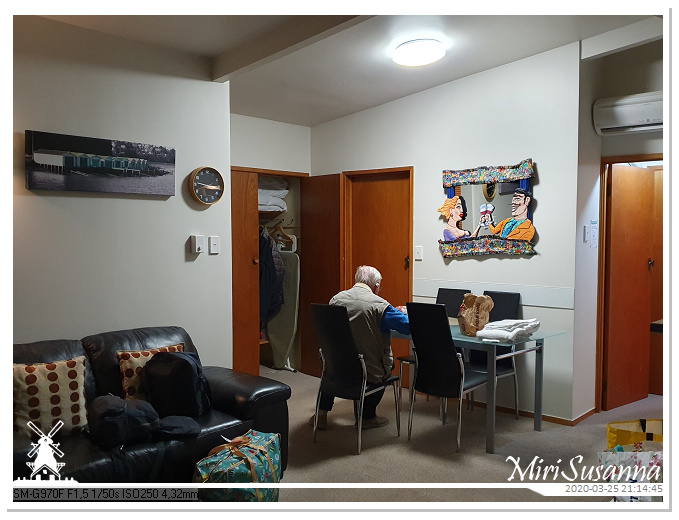 大概20:45,抵達渡假村,安頓好兩老,要來吃晚餐了。
[NL] Aangekomen bij Pacific Rendezvous, tijd voor dineren.
[EN] Finally, we arrived Pacific Rendezvous around 20:45pm. Time for dinner.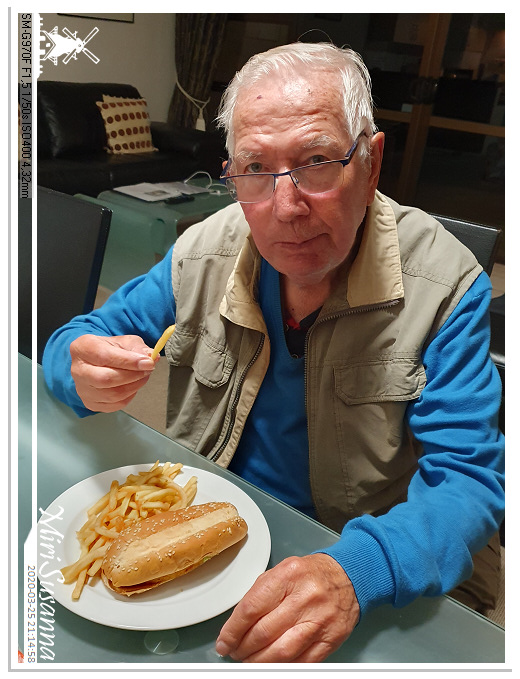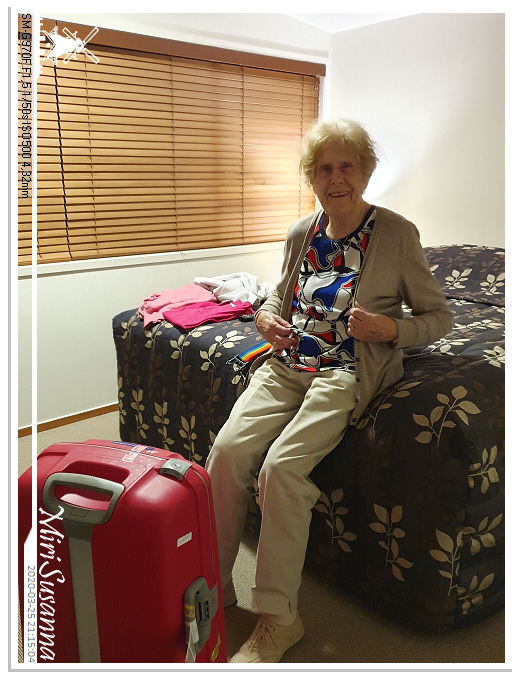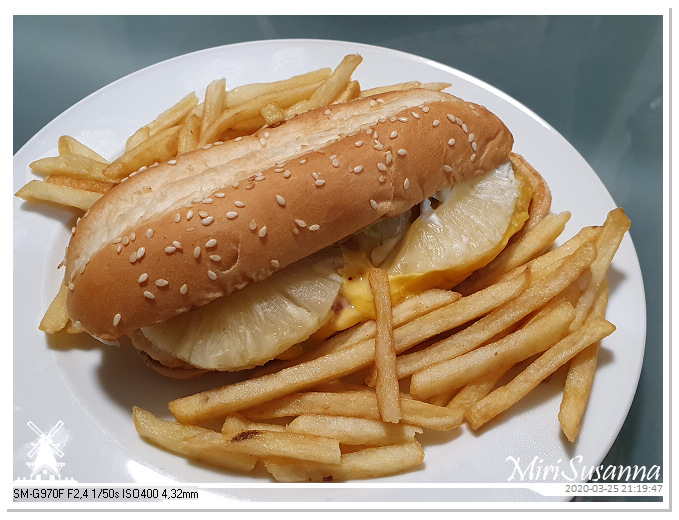 我的夏威夷雞肉漢堡。
[NL] Mijn Hawaii kipburger.
紐西蘭之旅彙整:
All about New Zealand Tour 2020: