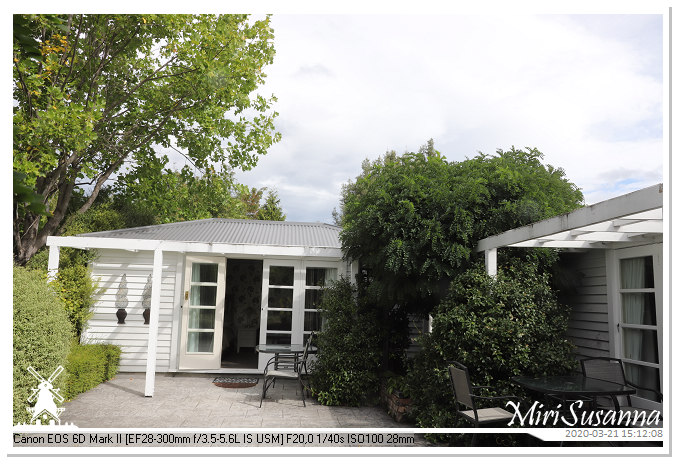 Cheltenham House是Hanmer Springs鎮上的民宿,主人家在後院蓋了兩間套房,含早餐,不設廚房。因為抵步時,COVID-19警戒已升到第二級,主人家跟我們打了招呼後就讓我們自便。這是我們此行唯一一家提供早餐的B&B,早餐有餐單可選,每晚把次日的早餐選擇和用餐時間告訴主人家即可。值得一提的是,他們家的傳統早餐真的很贊!
[NL] Cheltenham House is een B&B in Hanmer Springs. We kregen twee suite kamers bij de achtertuin. Dit is de enige B&B in our tour die ontbijt wordt aangeboden. Omdat COVID-19 alert naar niveau 2 was verhoogd, kwamen de eigenaar alleen even bij ons kennis maken en daarna, social-distancing, ons helemaal in rust laten. We mogen iedere avond de keuze en tijd van ontbijt aan de eigenaar doorgeven. Een ding die ik moet zeggen is dat hun traditionale ontbijt heerlijk was. Ik heb twee ochtenden voor dezelfde besteld.
[EN] Cheltenham House was our accommodation at Hanmer Springs. We stayed at Len and Marae's backyard in two suite rooms. Because COVID-19 alert increased to Level 2, Len welcome us and show us the rooms, then he left us alone. For breakfast, we could make our choice from the menu. Len and Marae prepared the breakfast by themselves and came to serve. They were so warm and kind, and, their traditional breakfast was really delicious!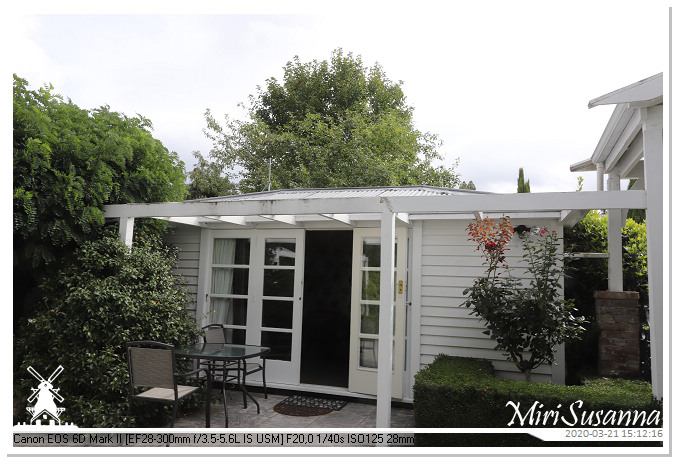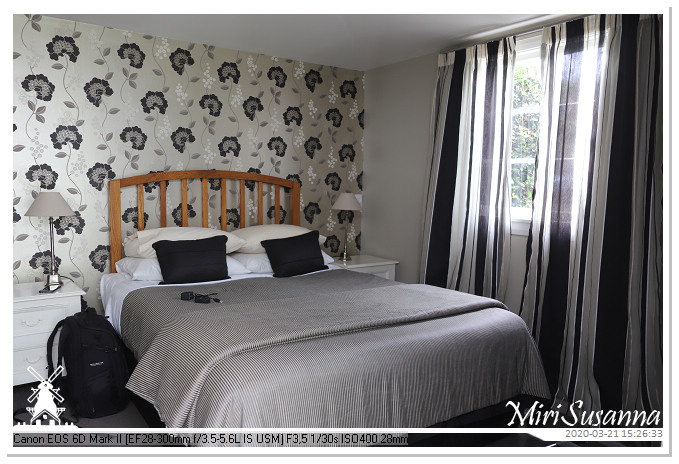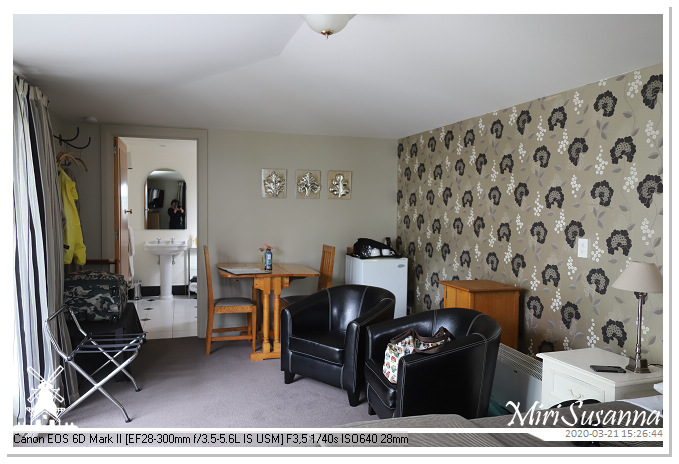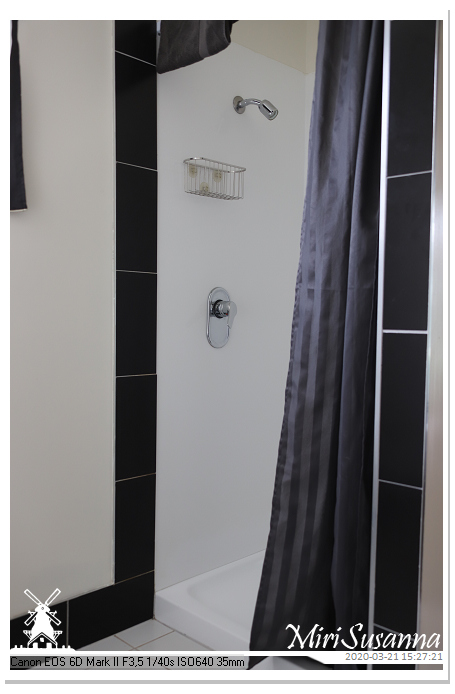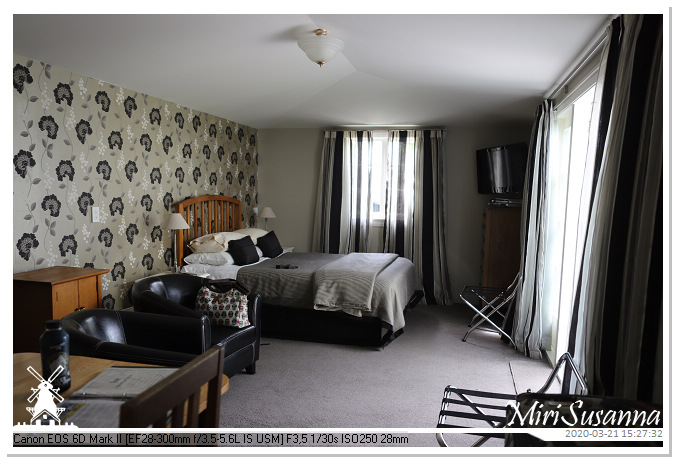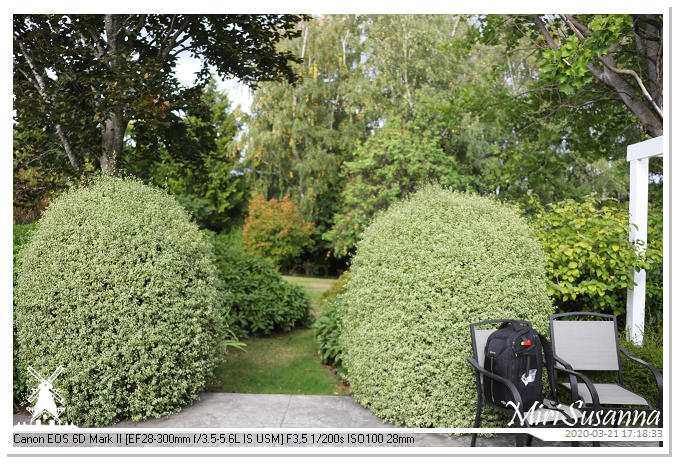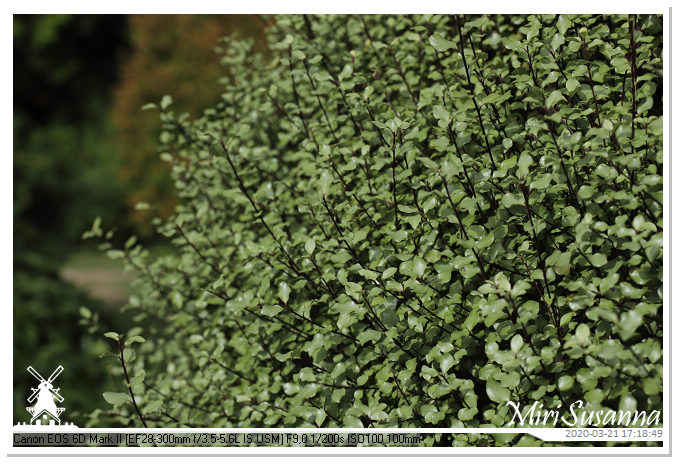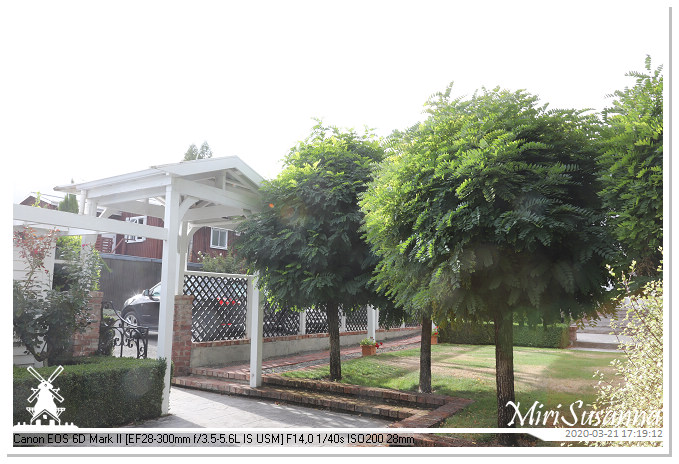 這排矮樹讓主人家和客人都有足夠的隱私空間。
[NL] Deze bomen bieden genoeg privacy voor de eigenaar en de gasten.
[EN] These trees provide enough privacy for the owners and guests.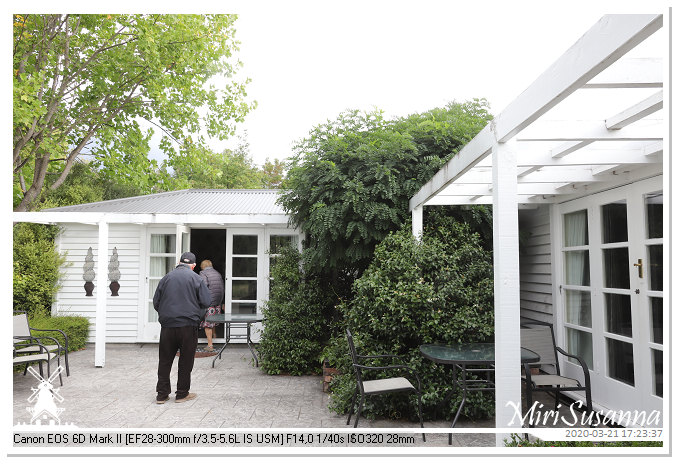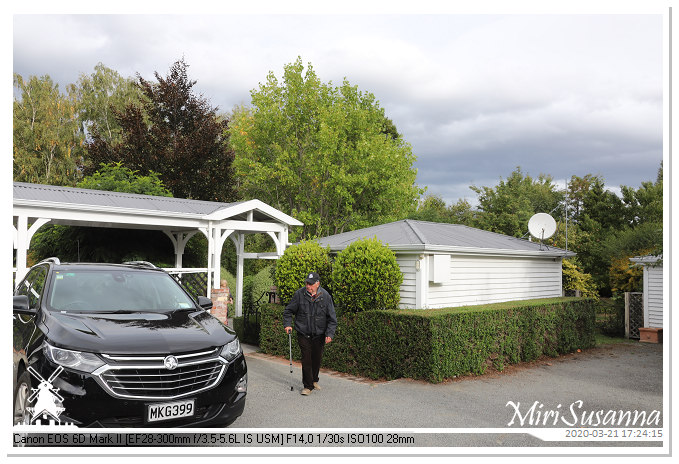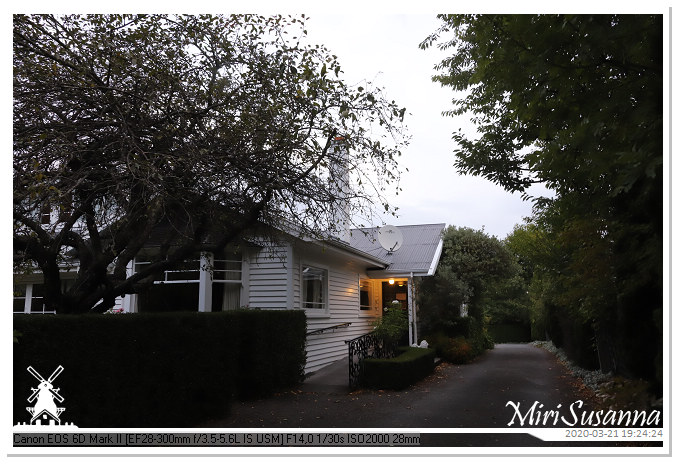 主人家的屋子。
[NL] Het huis van de eigenaar.
[EN] Owner's house.


第二天早上,在院子裡用早餐。
[NL] Ontbijten in tuin.
[EN] Having breakfast in garden.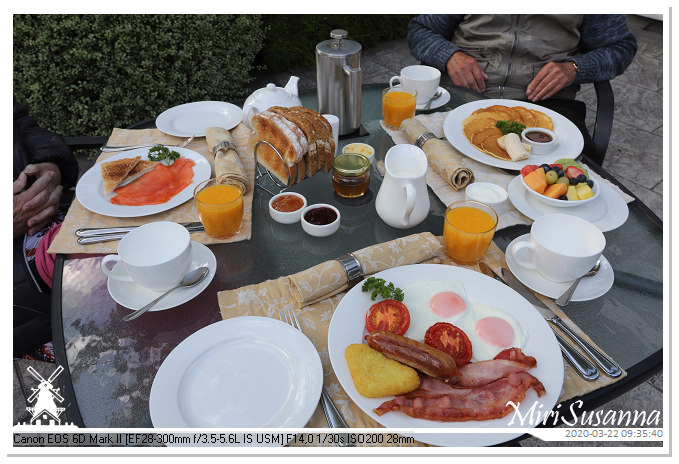 豐富的早餐上桌了。


婆婆的鮭魚麵包。
[NL] Oma's zalmbroodje.
[EN] Diny's toast with salmon.


我的傳統早餐。
[NL] Mijn traditionele ontbijt.
[EN] My traditional breakfast.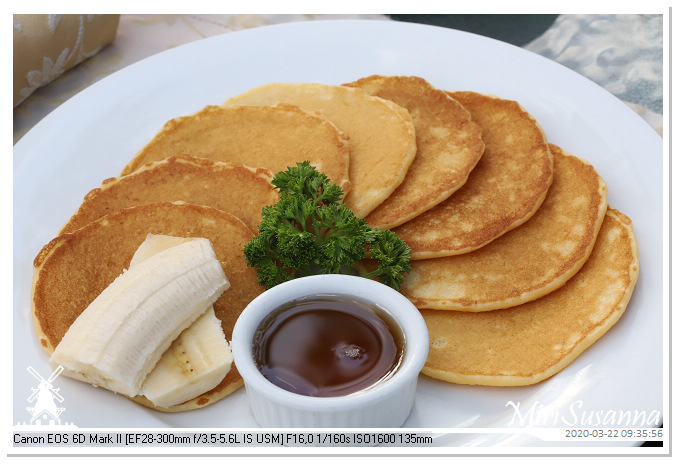 公公的煎餅。
[NL] Opa's pannekoeken.
[EN] Wim's pancakes.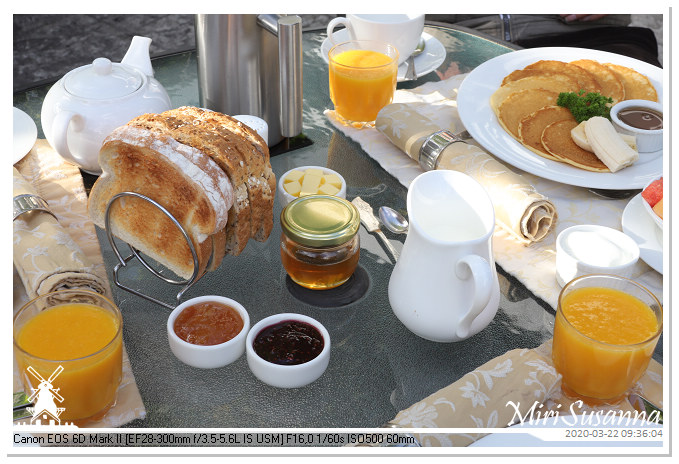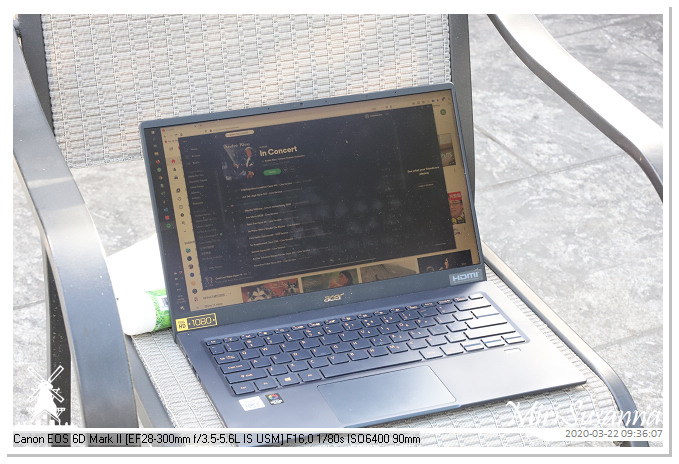 [NL] Met muziek van Andre Rieu erbij, perfect!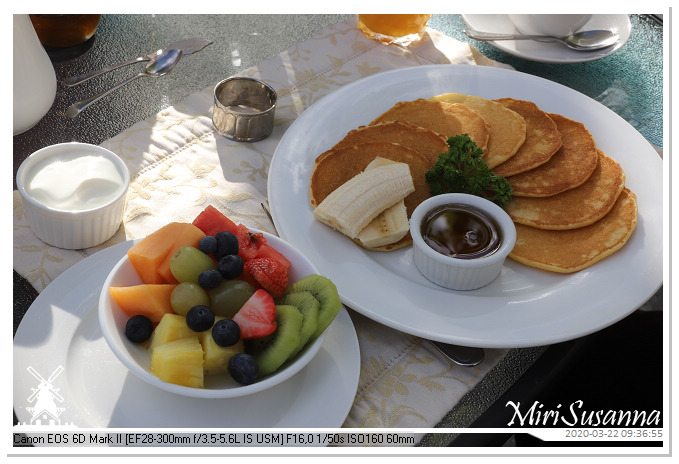 這是煎餅早餐的全套,含水果和酸奶。
[NL] Die waren alles die bij pannekoeken menu horen.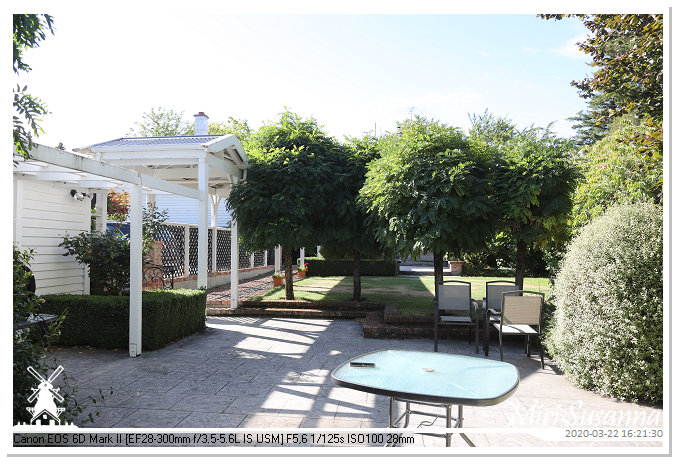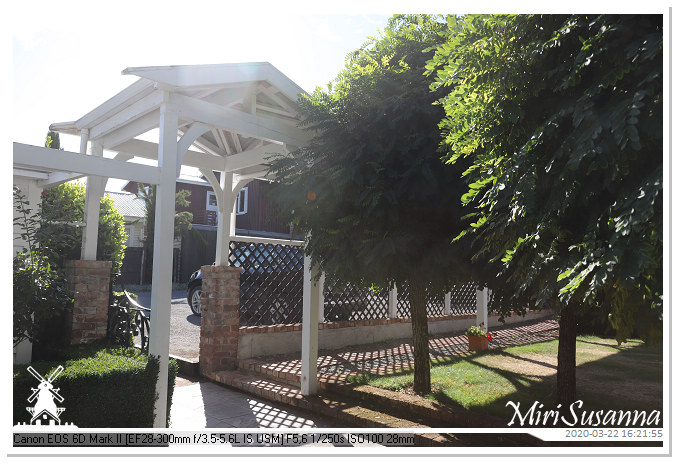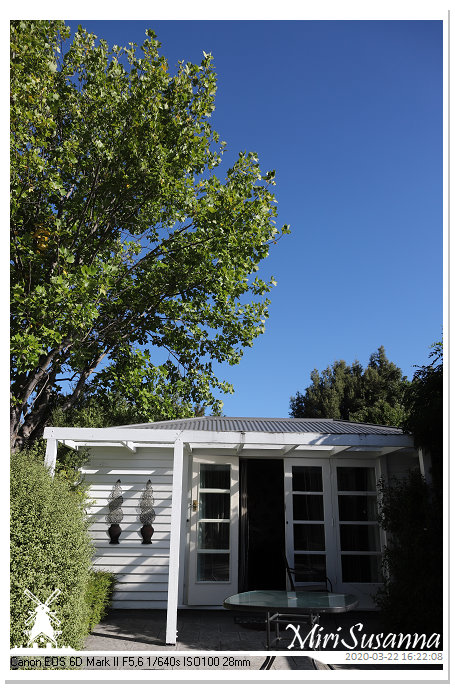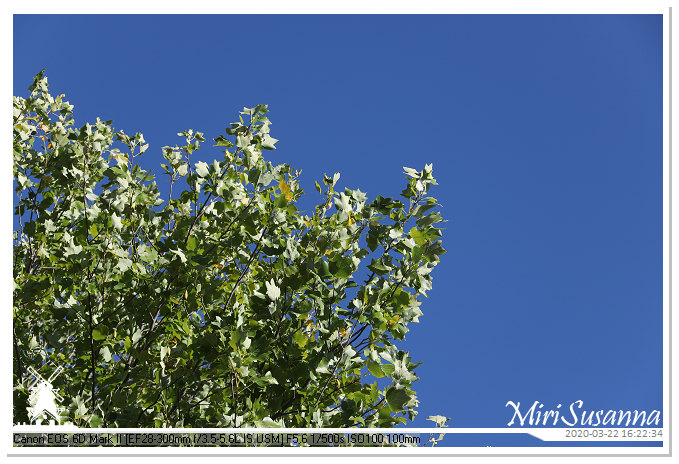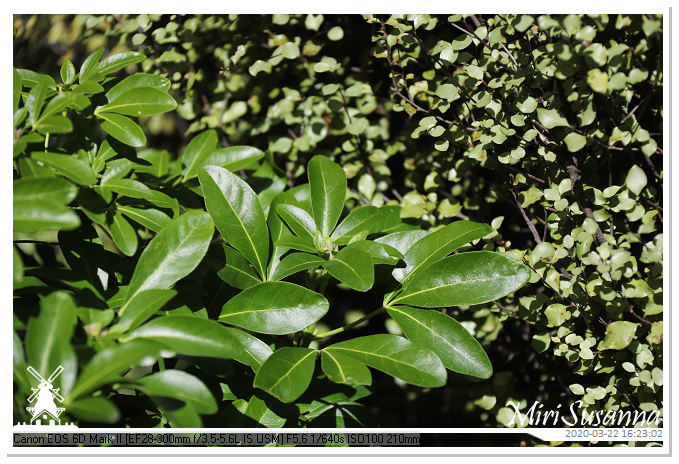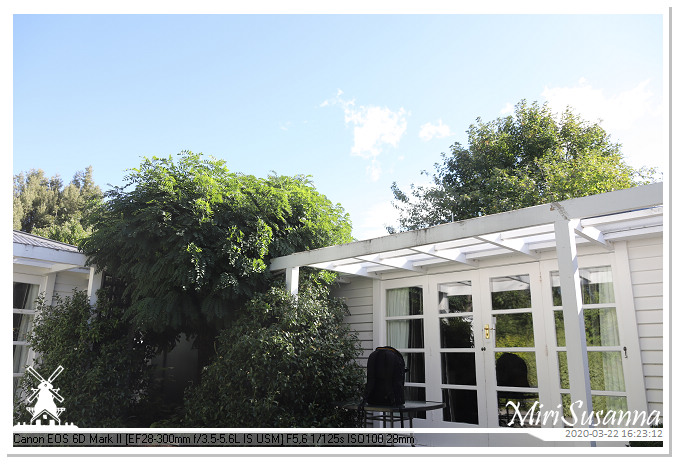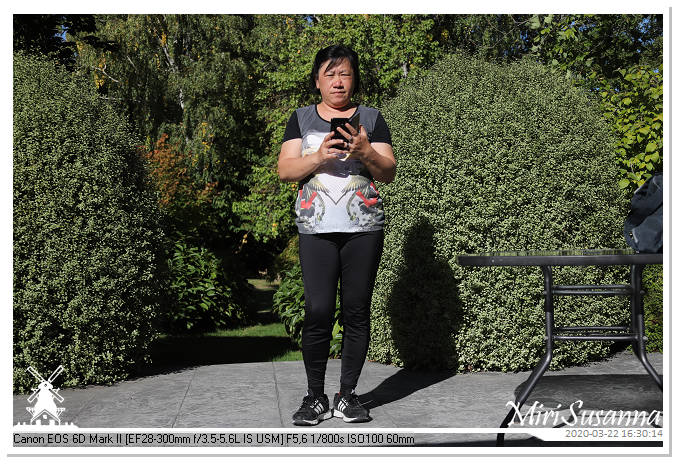 哈哈,來試試用手機操控我的寶貝。太陽真的好大,眼睛都睜不開。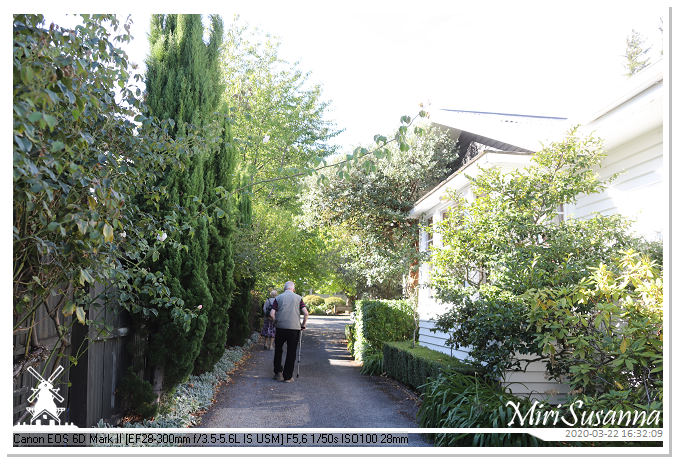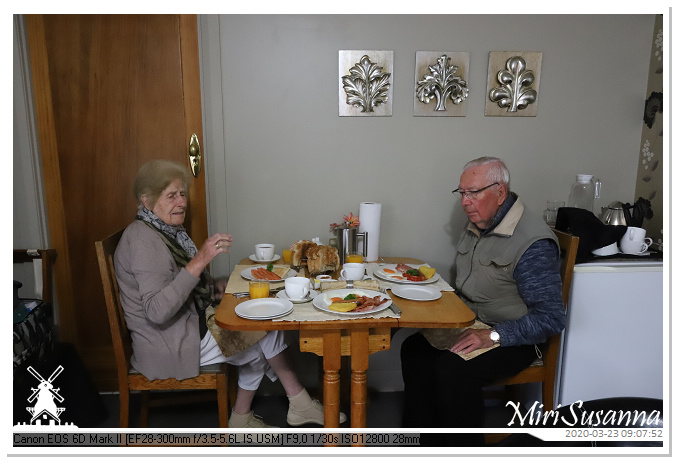 這天早上氣溫較低,只能在屋子用早餐。婆婆還是鮭魚麵包,我和公公都吃傳統早餐。
[NL] De temperatuur was wat lager, dus gingen we binnen ontbijten. Oma had dezelfde zalmbroodje, opa en ik hadden de traditionele ontbijt.
[EN] We stayed inside to have breakfast because it's quite cold outside. Diny had the same toast with salmon, Wim and I had the traditional breakfast.
紐西蘭之旅彙整:
All about New Zealand Tour 2020: