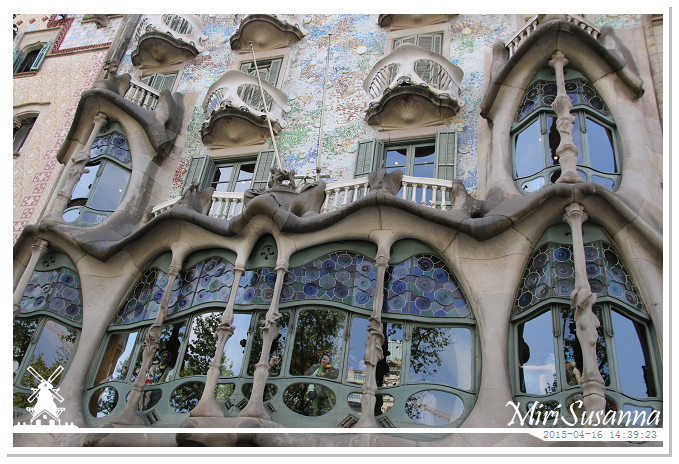 格拉西亞大道是巴塞羅納的時尚大街,其同時擁有四位風格不同的建築家作品(獅子與桑樹之家、穆雷拉斯之家、阿瑪特耶之家、巴特羅之家)的不和諧街區,更是著名的旅遊景點。
Passeig de Gràcia is one of the major avenues in Barcelona and is regarded as the most expensive street in Barcelona and in Spain. The Illa de la Discòrdia (English: Block of Discord; Spanish: Manzana de la Discordia) is a city block on Passeig de Gràcia and it is noted for having buildings by four of Barcelona's most important Modernista architects. There are the Casa Lleó-Morera, at Passeig de Gràcia 35, designed by Lluís Domènech i Montaner; Casa Mulleras, at Passeig de Gràcia 37, designed by Enric Sagnier; Casa Amatller, at Passeig de Gràcia 41, designed by Josep Puig i Cadafalch;  and Casa Batlló, at Passeig de Gràcia 43, designed by Antoni Gaudí. Due to the presence of these famous landmark buildings, the block is a significant tourist attraction in Barcelona.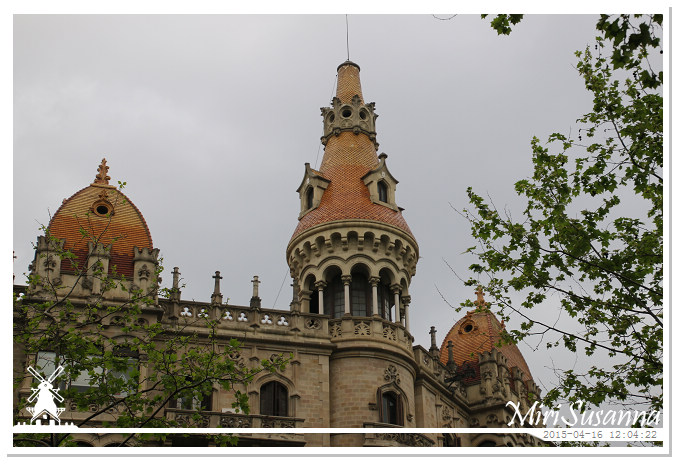 從地鐵站出來,天色不是很好。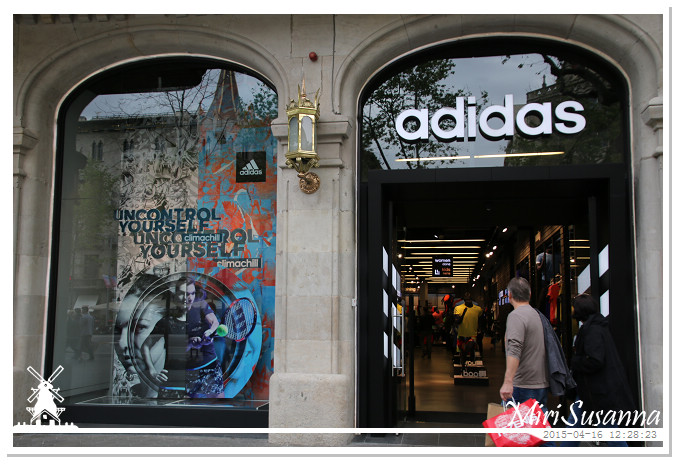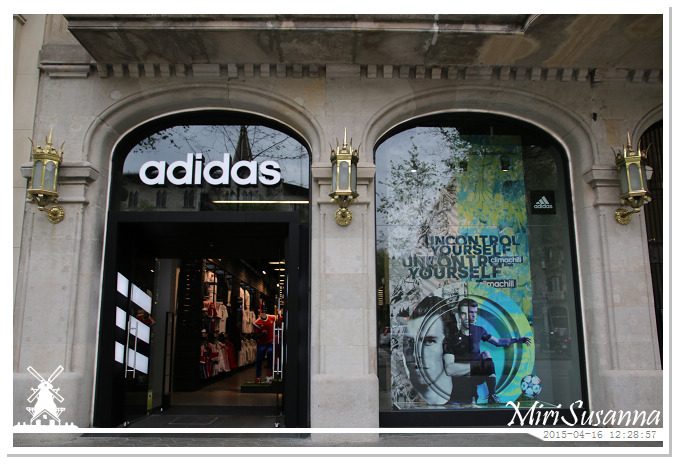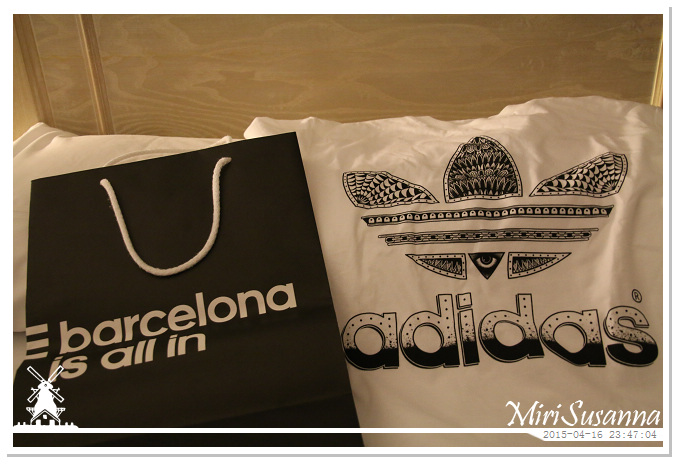 One of my two souvenirs of Barcelona.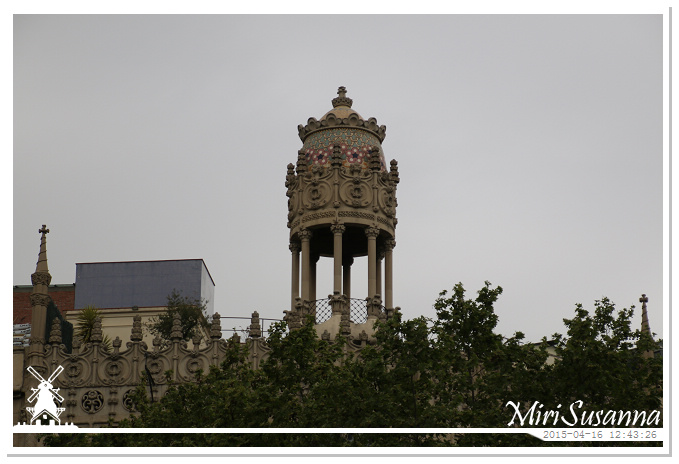 獅子與桑樹之家屋頂上的圓頂(亭子?)。


下起陣雨了。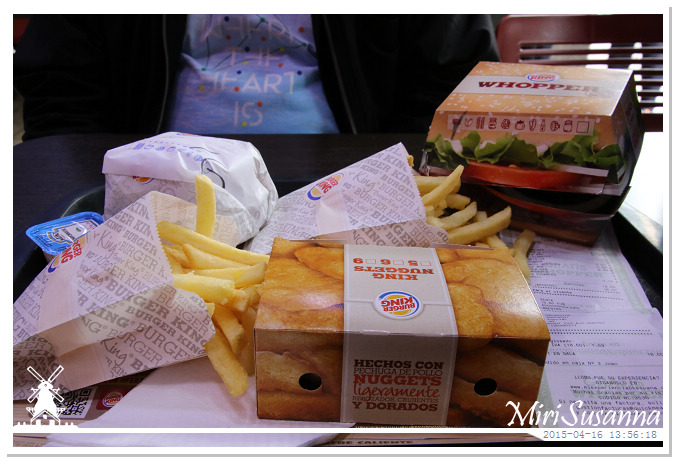 雨後,我們走到米拉之家。但它的屋頂陽台因下雨而不開放參觀,我們又沿著格拉西亞大道折回來,尋找下一個目標。
After the rain, we went to Casa Milà (also named as La Pedrera). But due to the rain, the top of the building was closed for visiting. So we turned back and looked for the next at Passeig de Gràcia.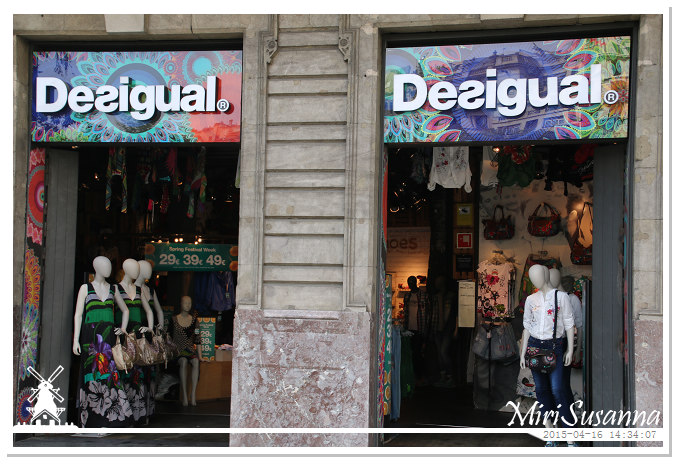 Again, Desigual.


Fundació Antoni Tàpies.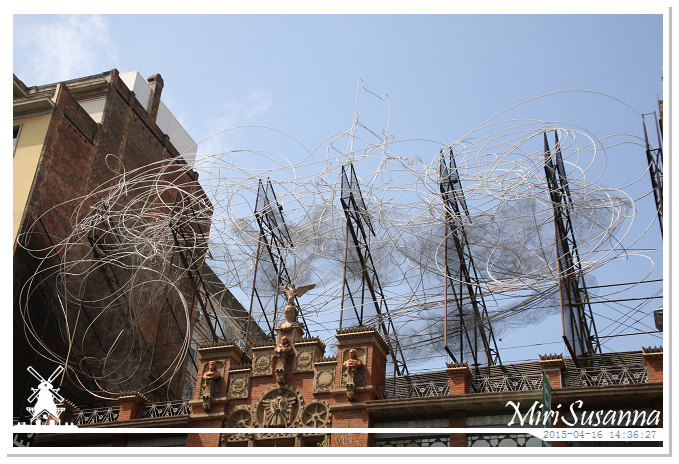 混亂無章的藝術!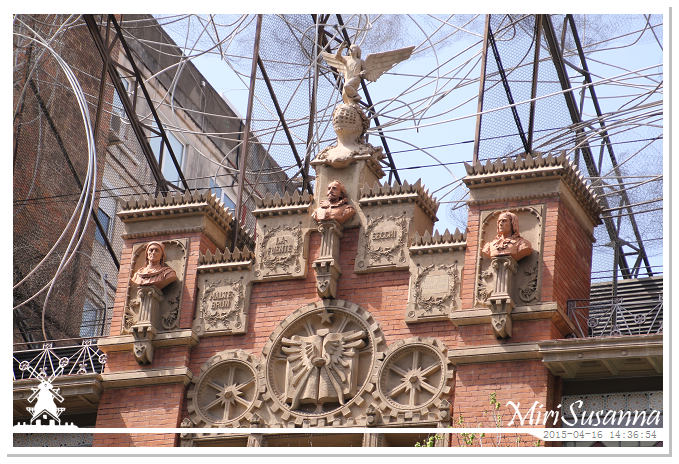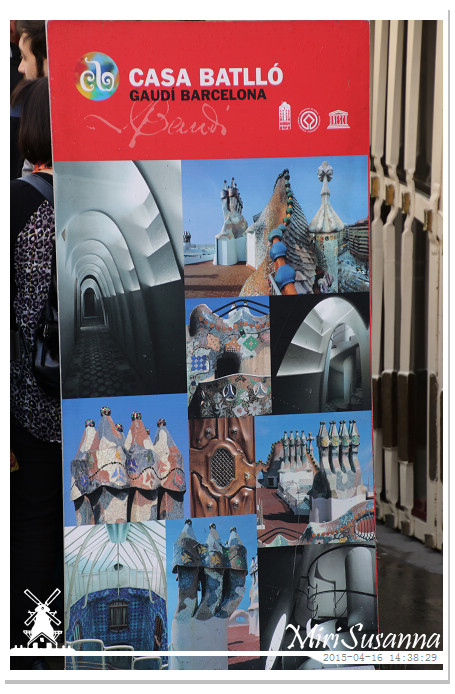 高迪的作品:巴特羅之家。
Casa Batlló.


來到巴特羅之家門前,人潮洶湧,我們隨即就打退堂鼓了。
In front of Casa Batlló. It's so crowded with long line, we decided to pass this point for visiting.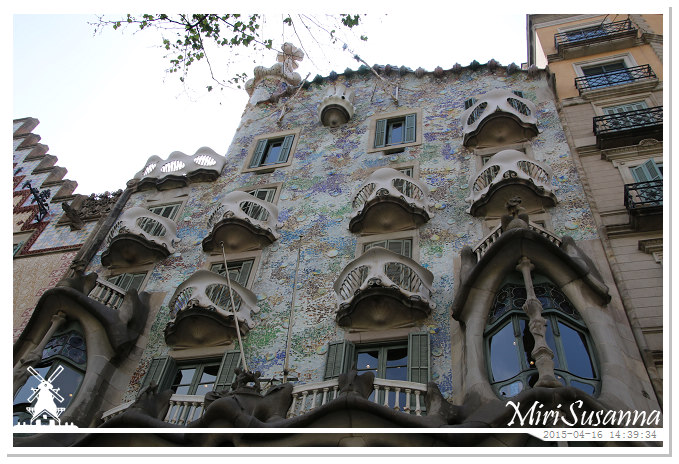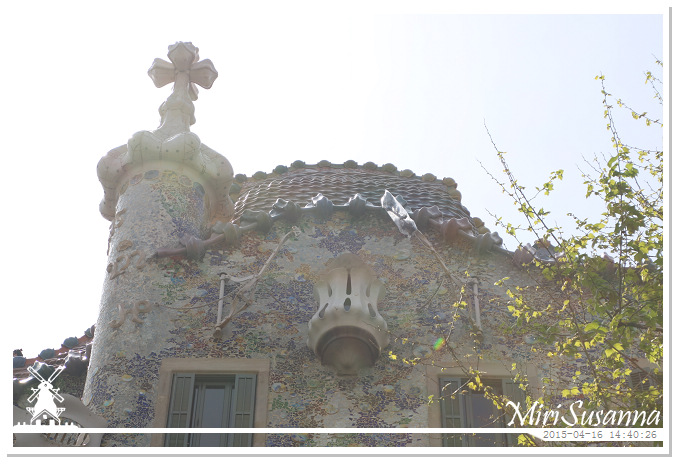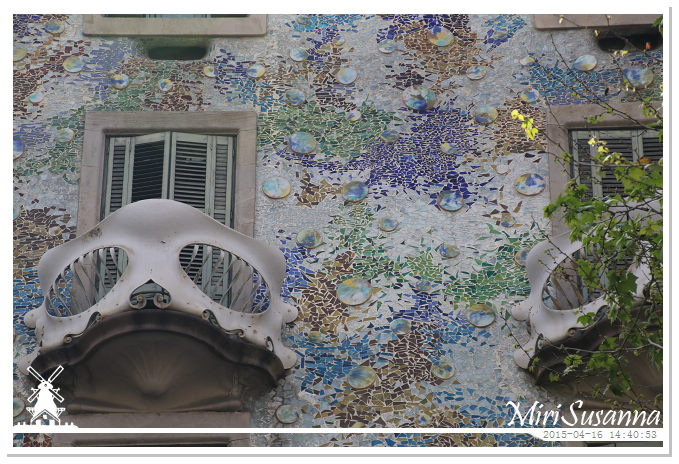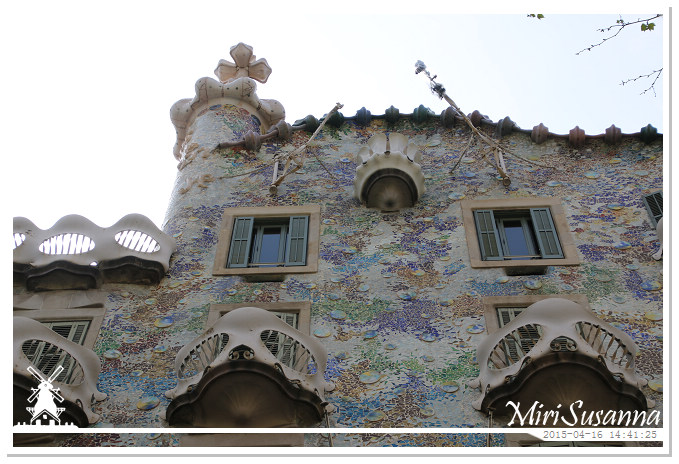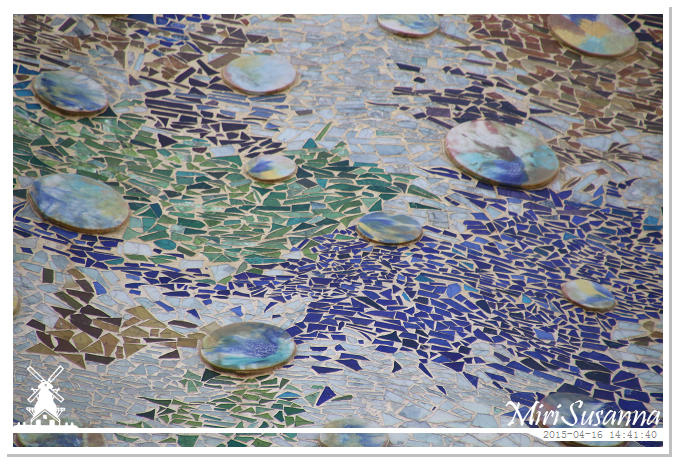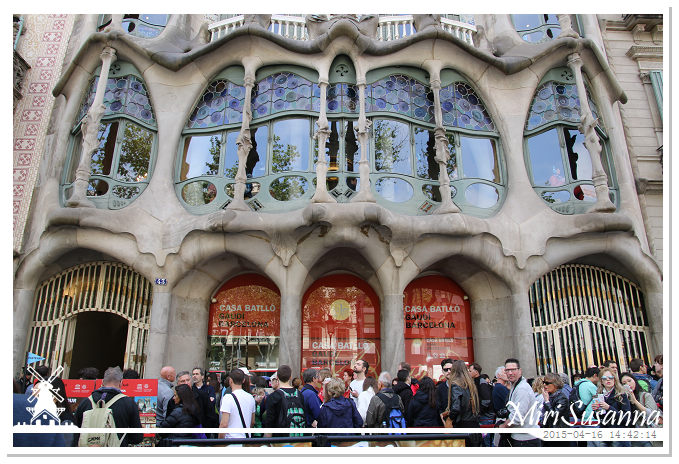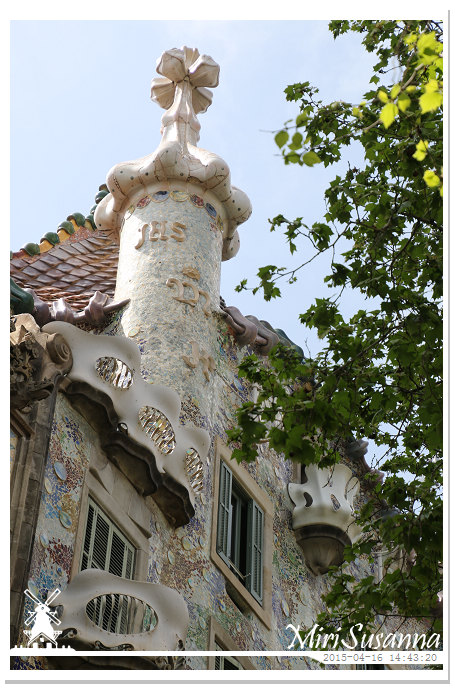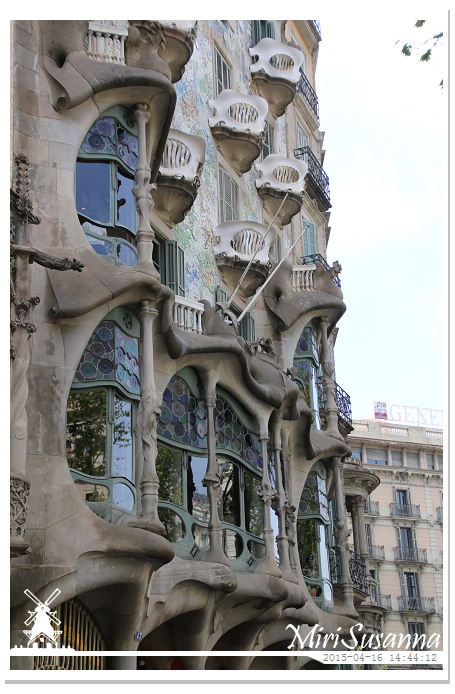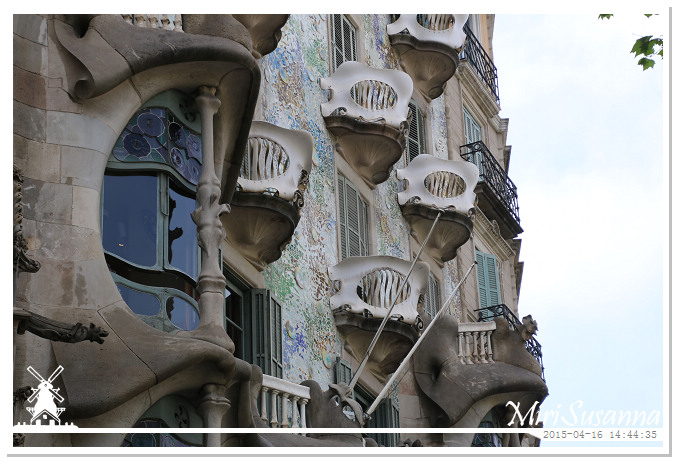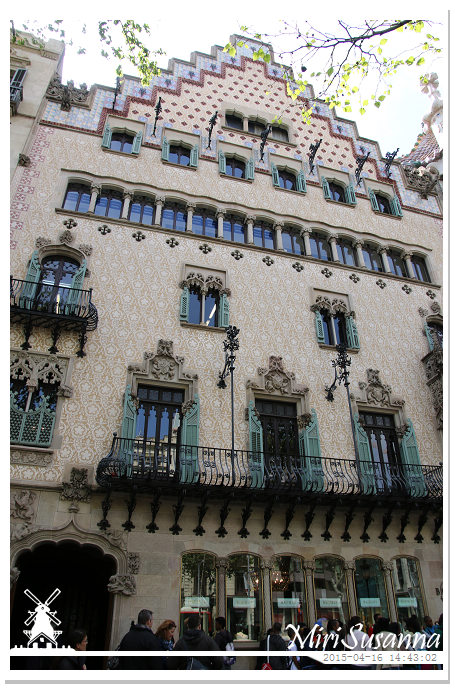 隔壁的阿瑪特耶之家就冷清多了。
Next door, Casa Amatller.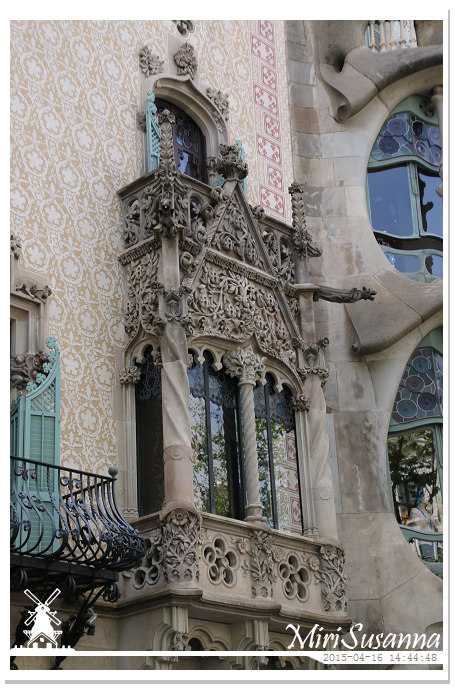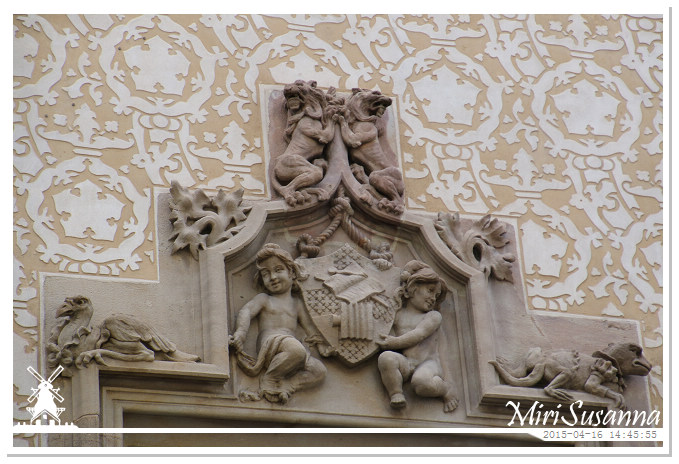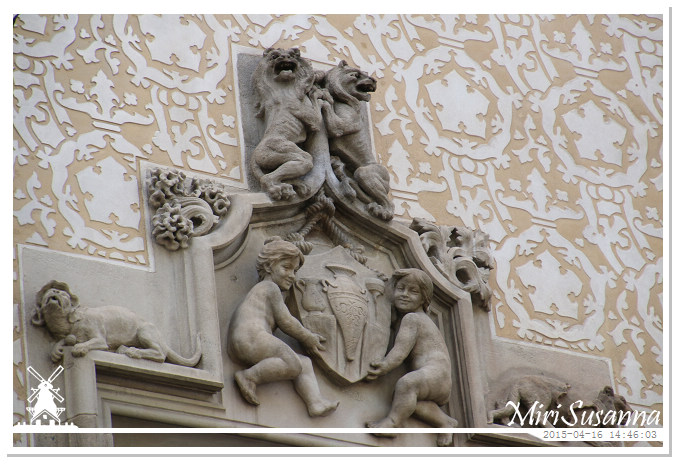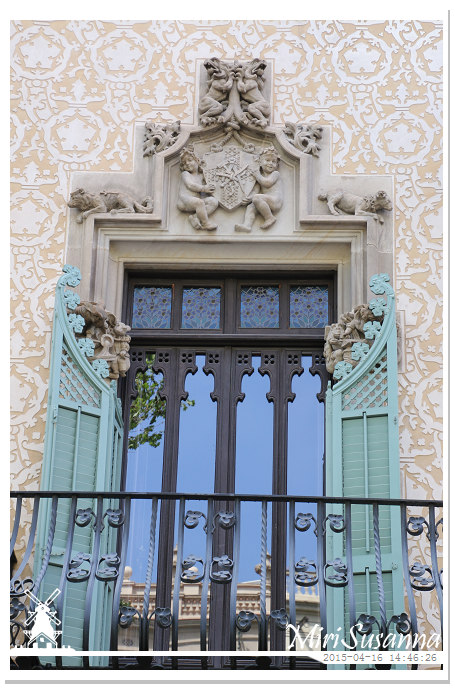 入門的穿堂很漂亮。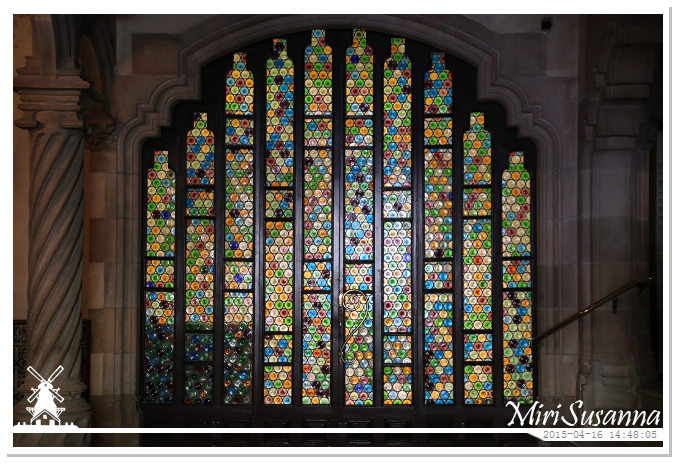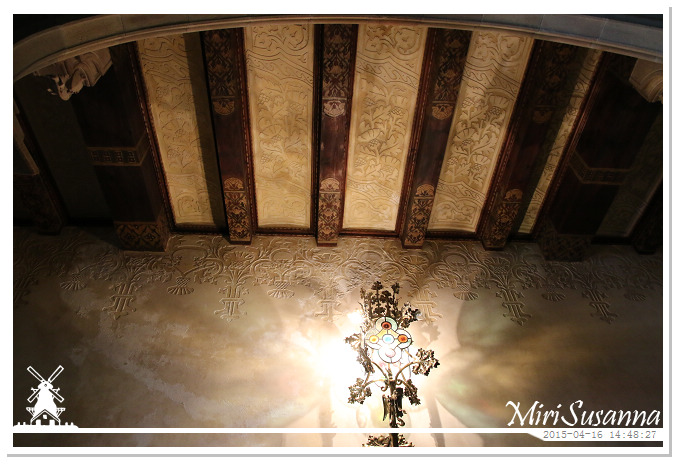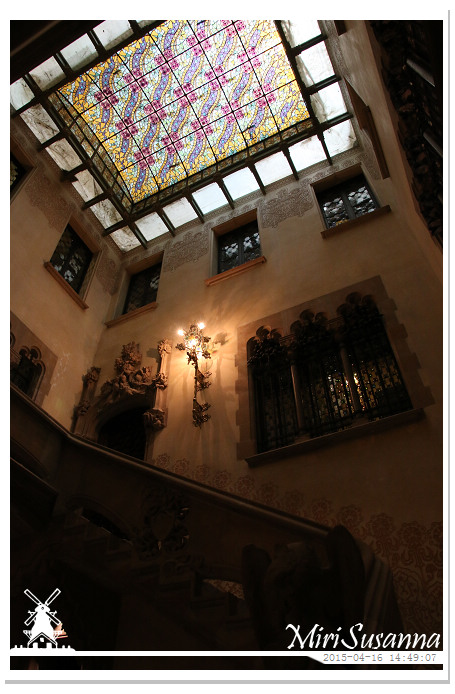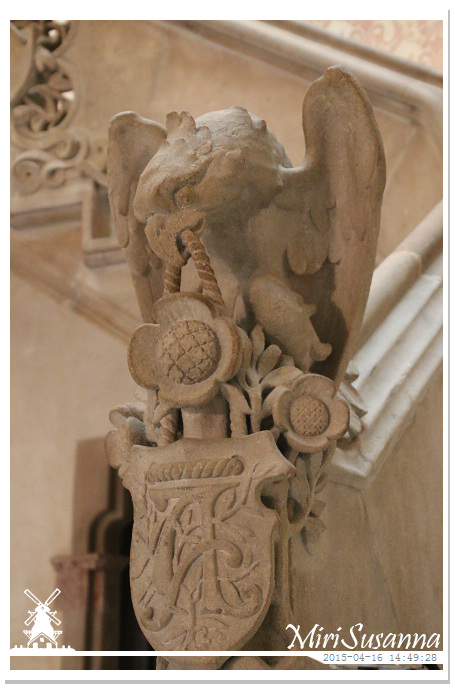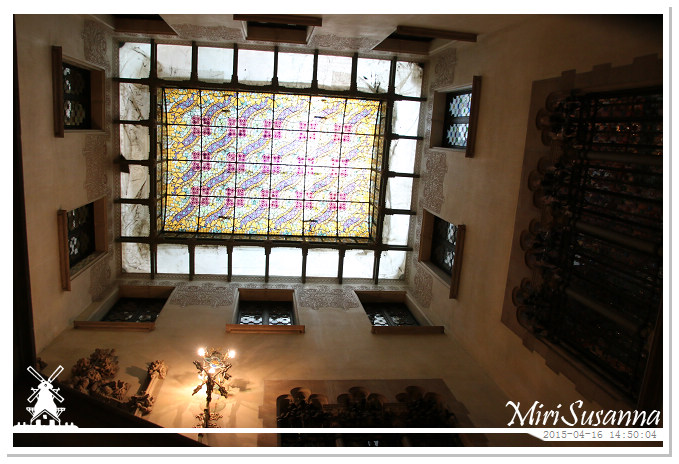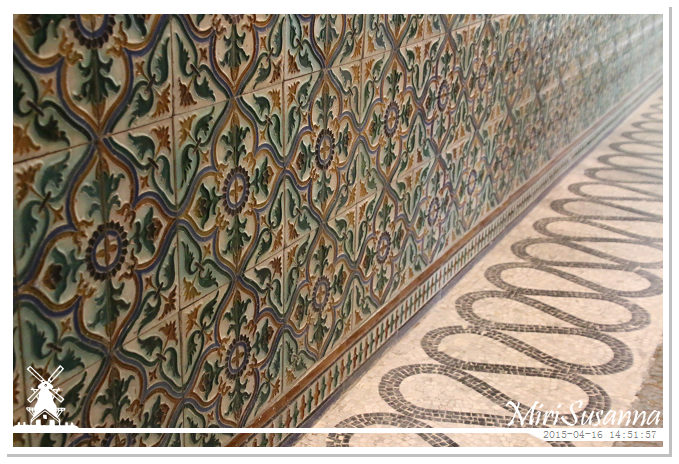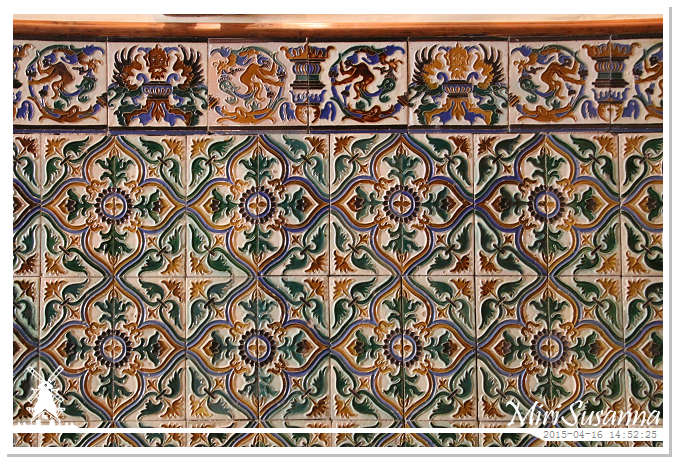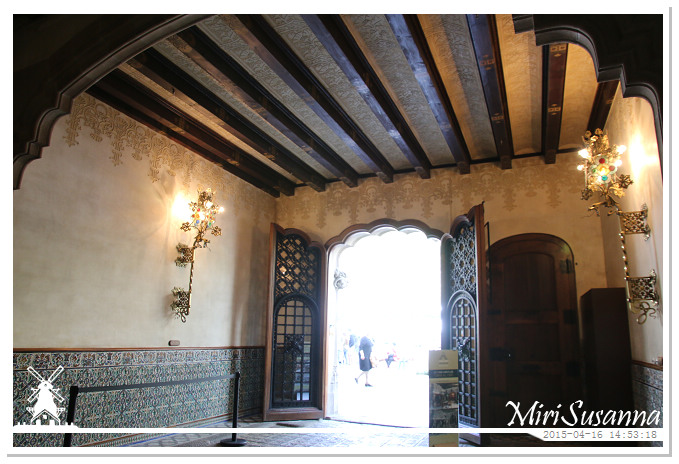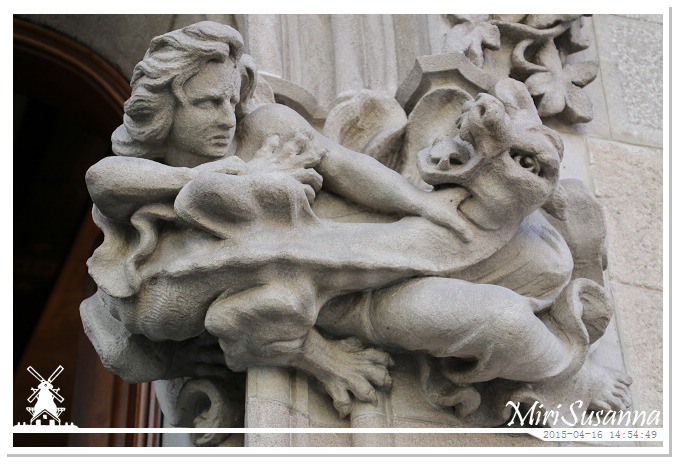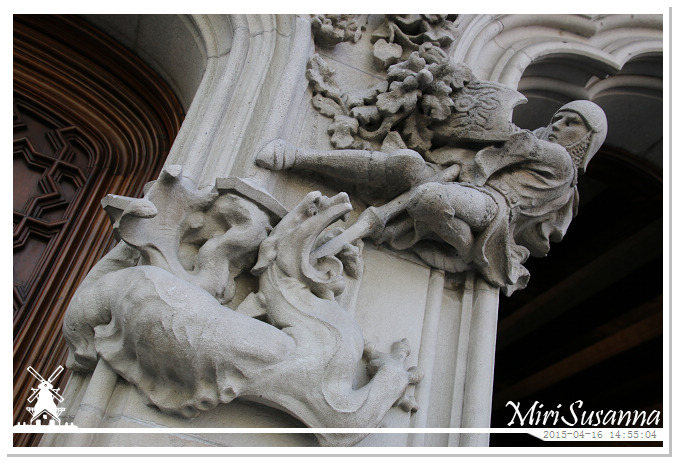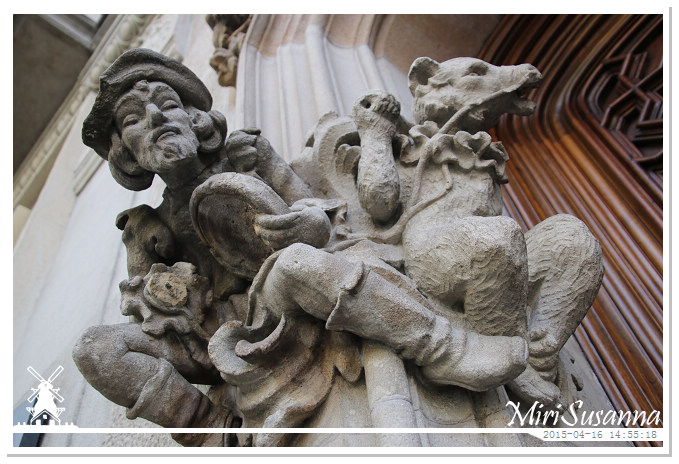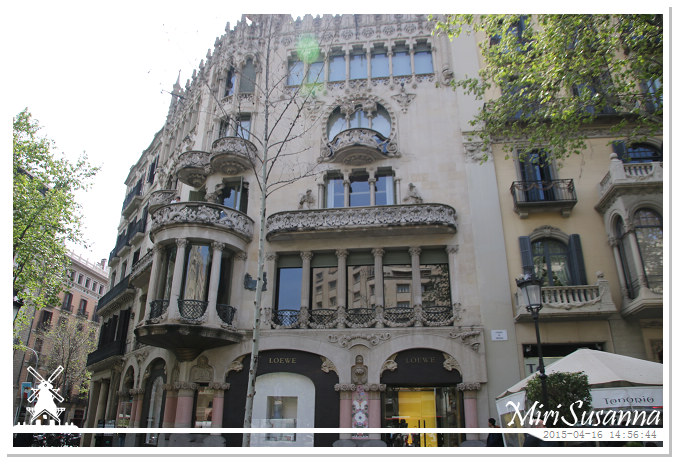 獅子與桑樹之家。
Casa Lleó Morera.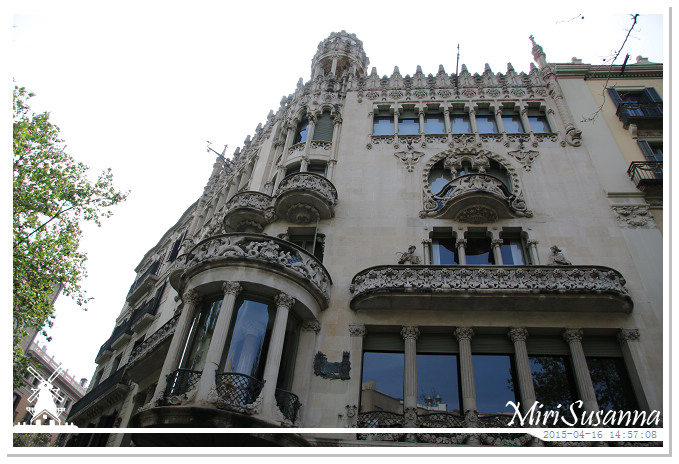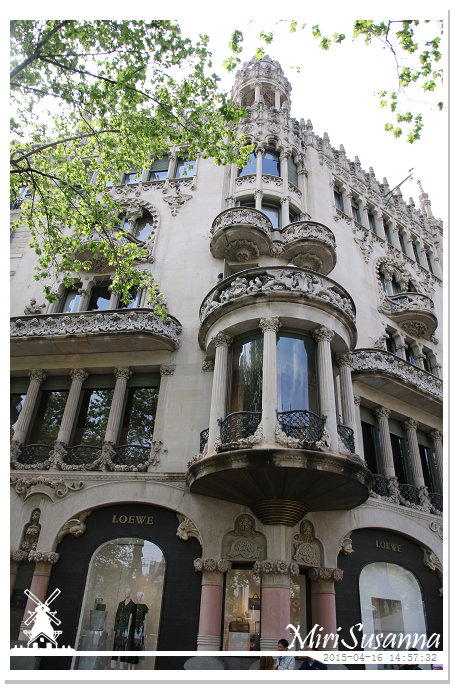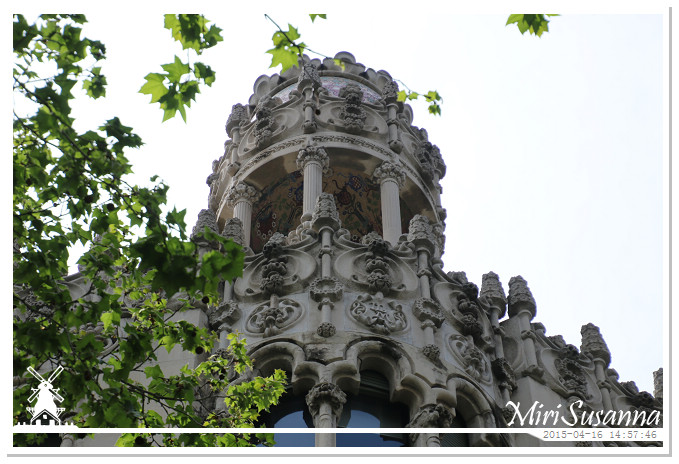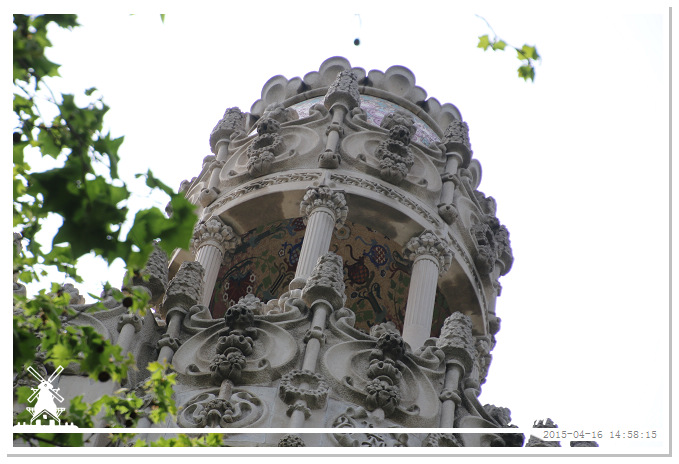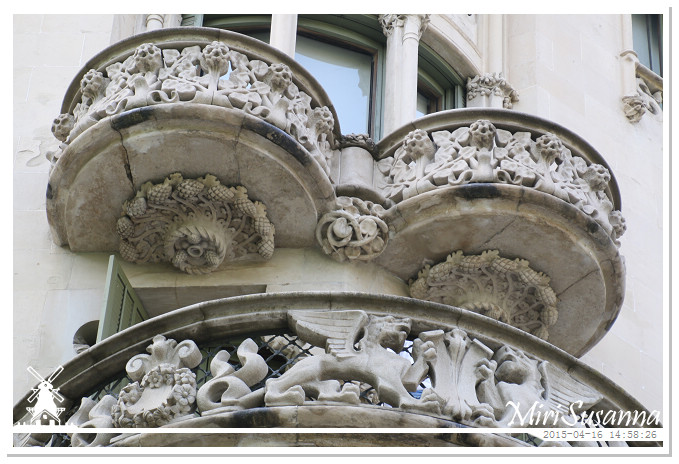 帶著翅膀的獅子。
Lions with wings.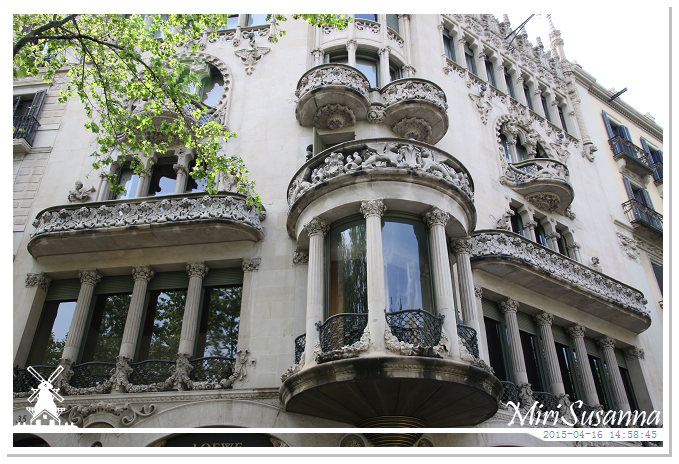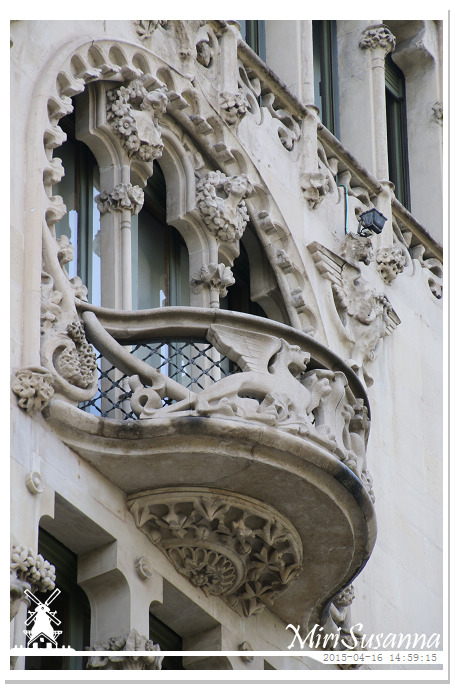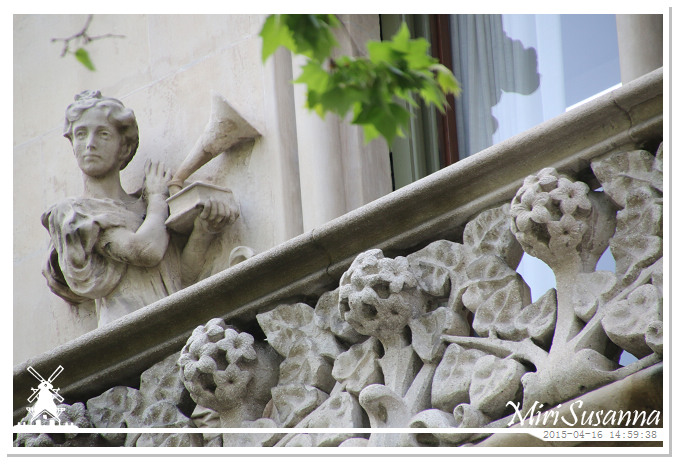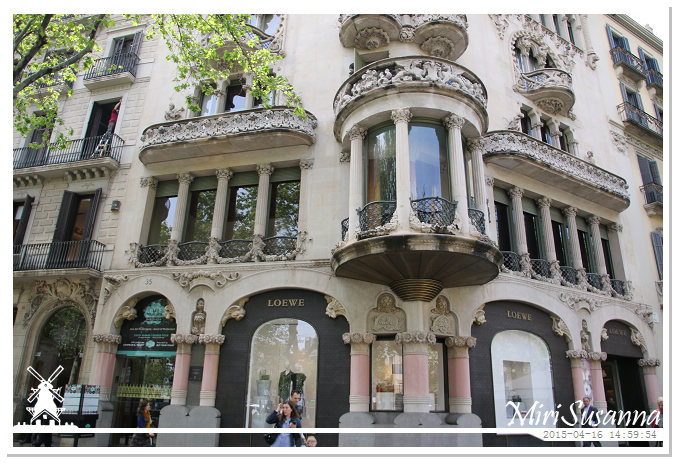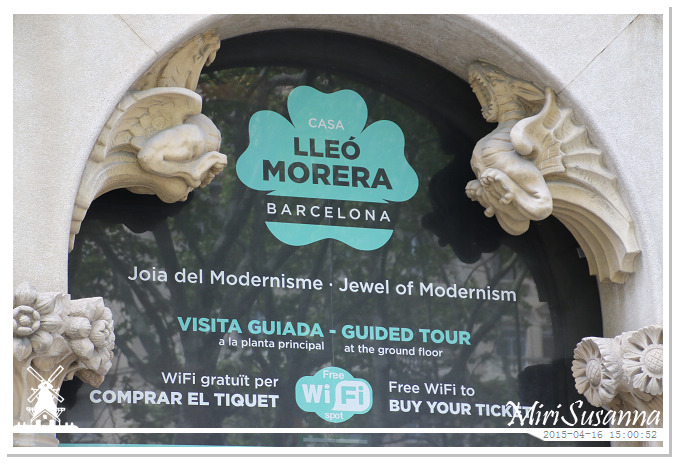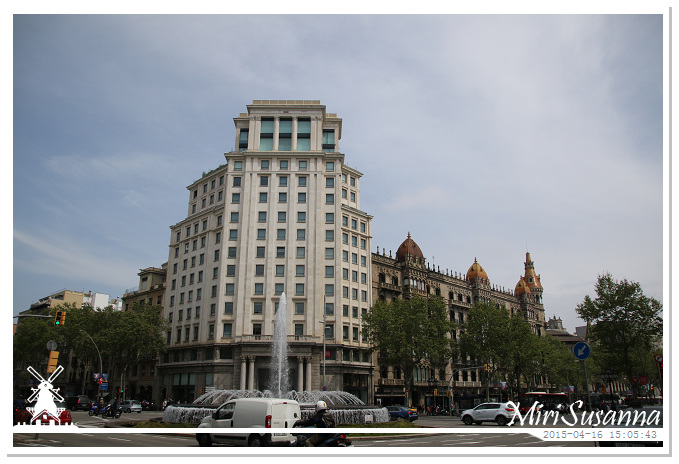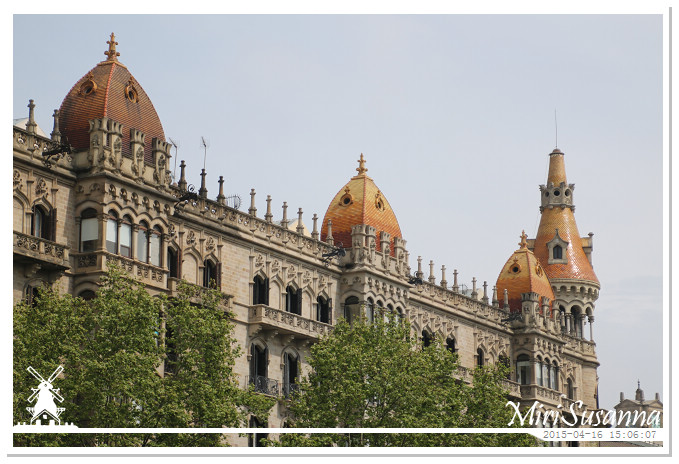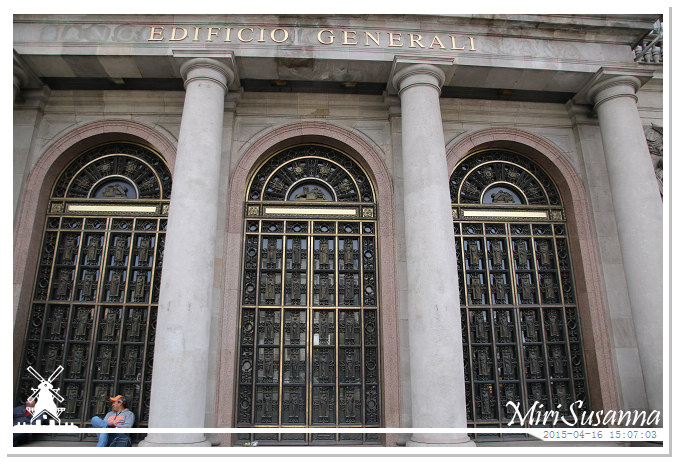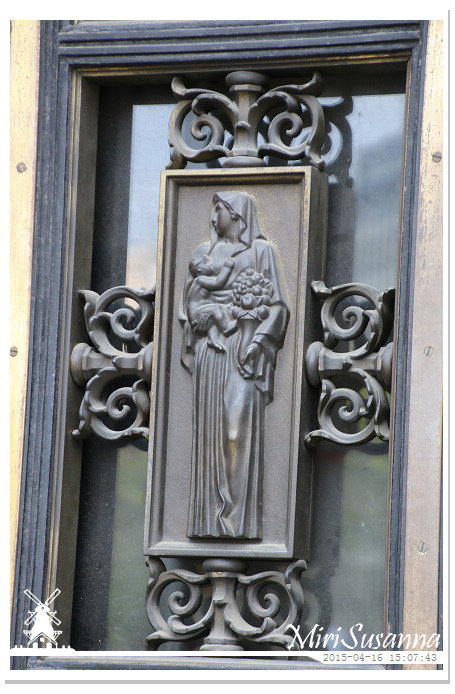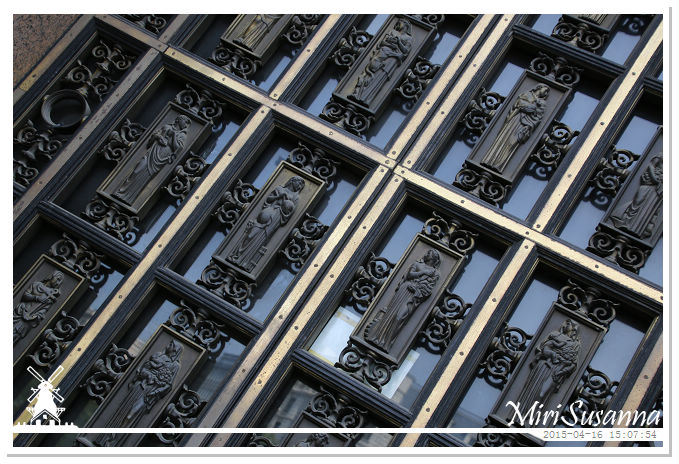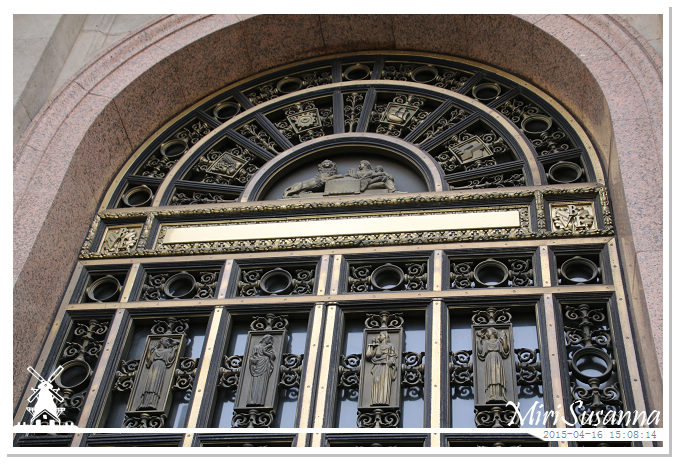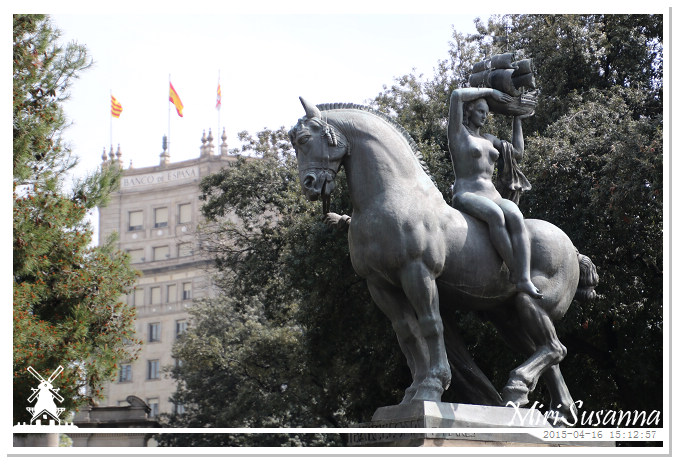 來到格拉西亞大道南段的加泰隆尼亞廣場。
Plaça de Catalunya at the end of Passeig de Gràcia.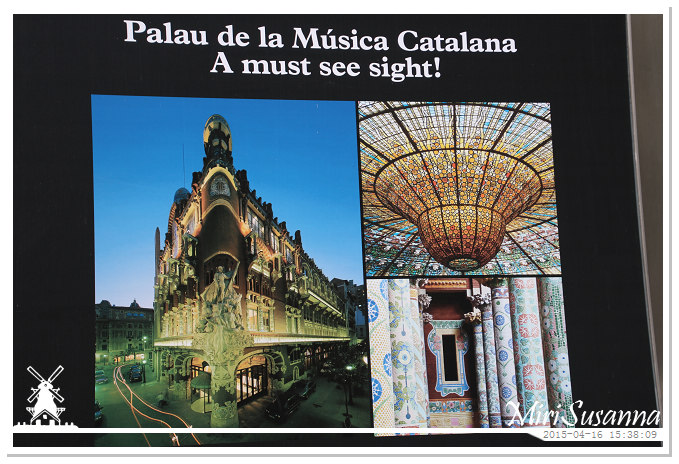 在遊客中心買了參觀聖家堂,米拉之家和加泰隆尼亞音樂廳的門票。
We bought the tickets to visit La Sagrada Familia, Casa Milà and Palau de la Música Catalana at the Tourist Centre.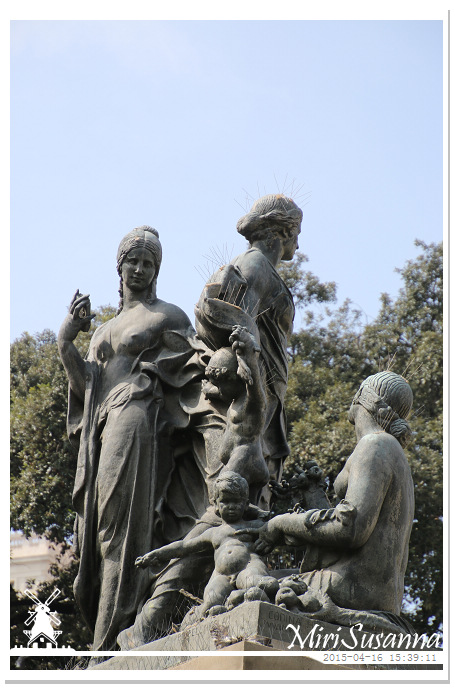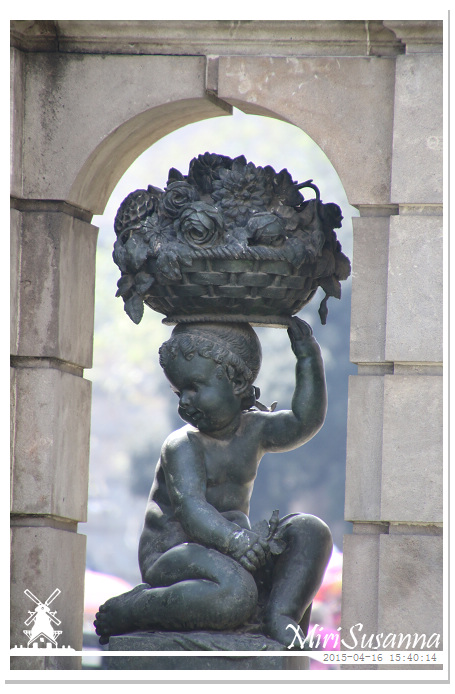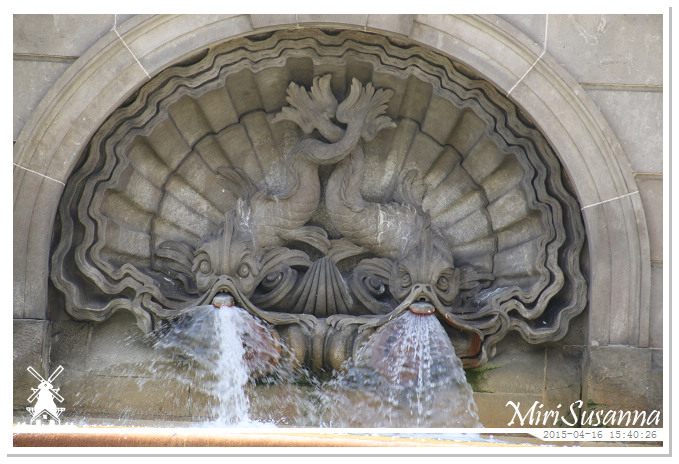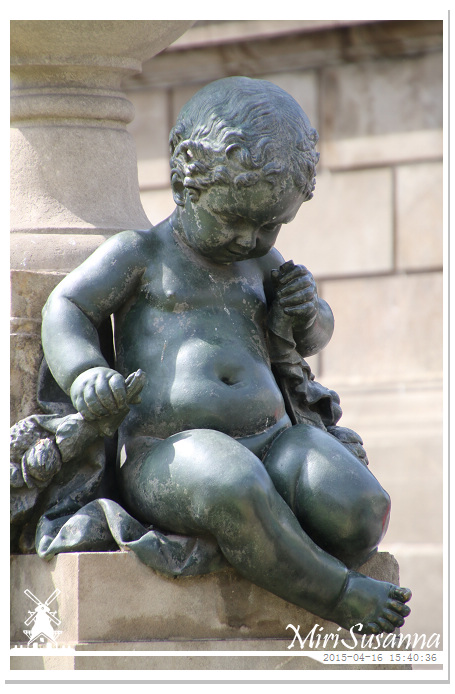 栩栩如生的銅像,每個角度都有不同的美感。