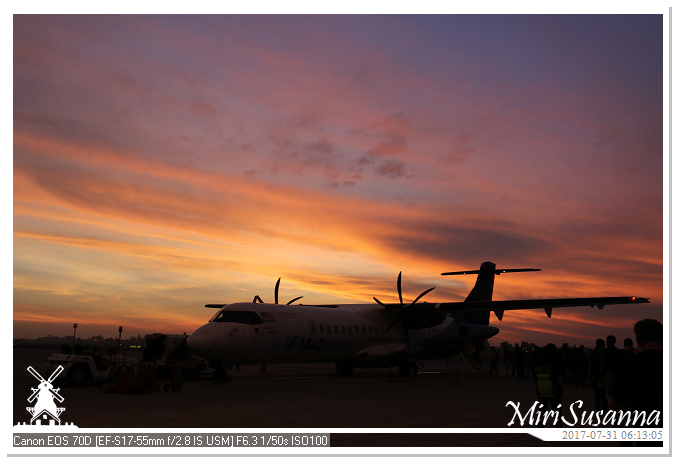 離開美里後,我們第一個行程就是亞庇五天四夜遊。為了給公公婆婆個舒適的旅程,我直接選了Amazing Borneo(官網)的兩個配套:神山兩天一夜遊及亞庇出海一日遊。第一天早上,我們六點多從美里出發,經納閩到亞庇。然後,旅遊小巴直接到機場接機,開始神山兩天一夜遊的行程。
Now, we're going to Kota Kinabalu for a 5 days 4 nights trip. To ensure a relaxing tour for Wim and Diny, we have decided to take tour packages of Amazing Borneo (official website), with combined of a 2D1N Mount Kinabalu Tour and a 1D Islands Tour. This morning, we departed at 6:15 from Miri. After arriving at KK, we're picked up directly from airport and started with our tour to Mount Kinabalu.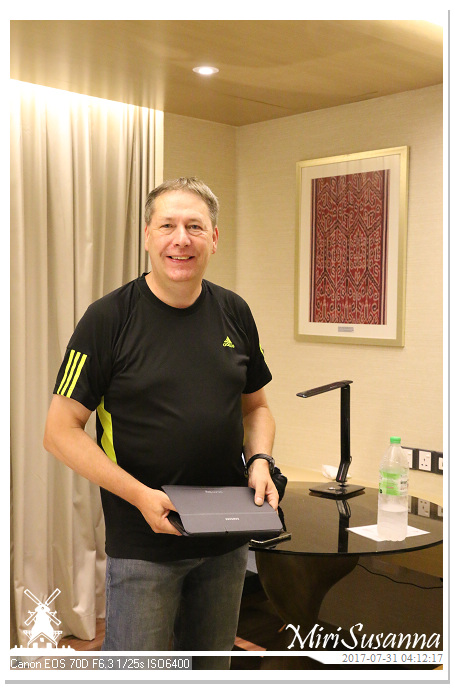 整裝待發。
Ready to go.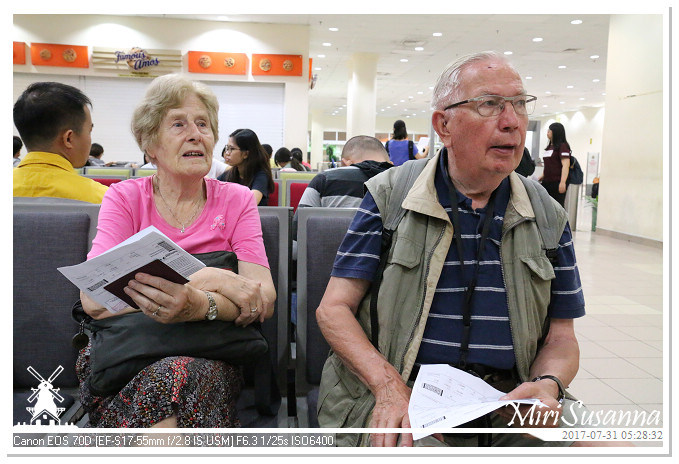 等待登機。
Wait for boarding.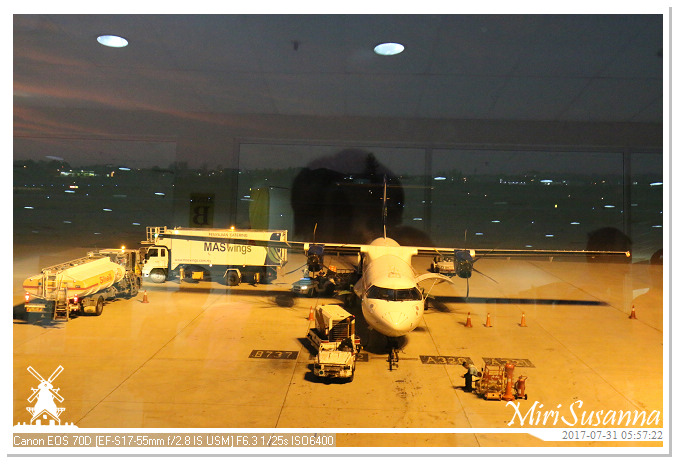 我們的飛機還在準備中。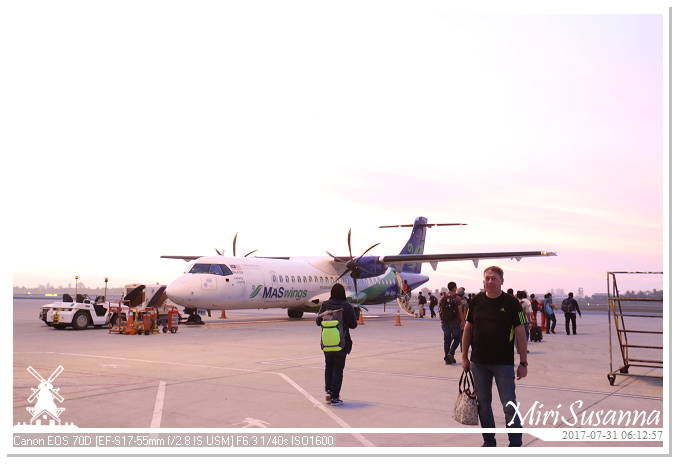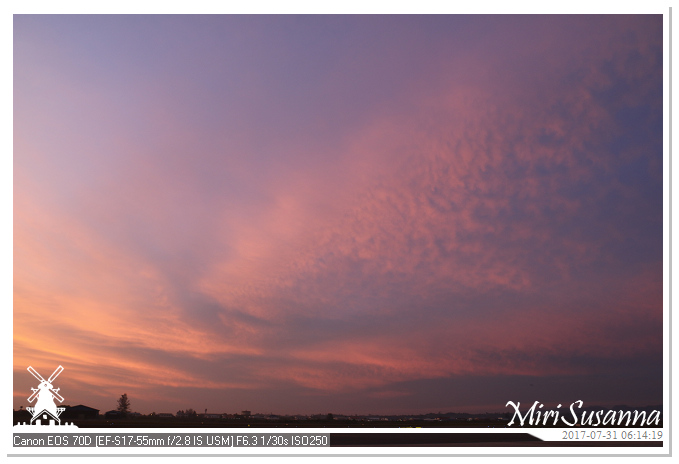 朝霞。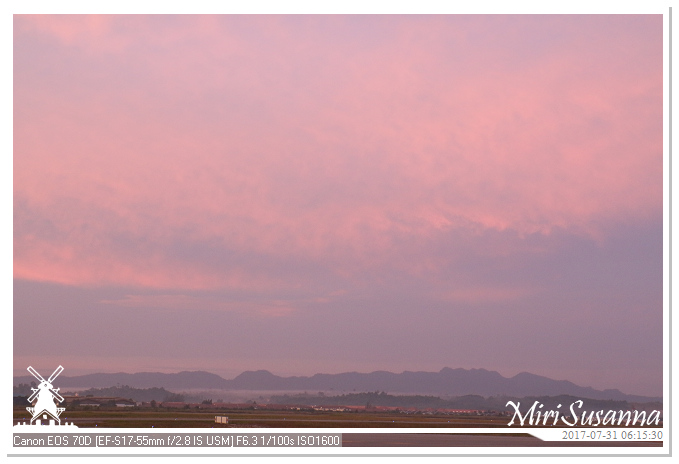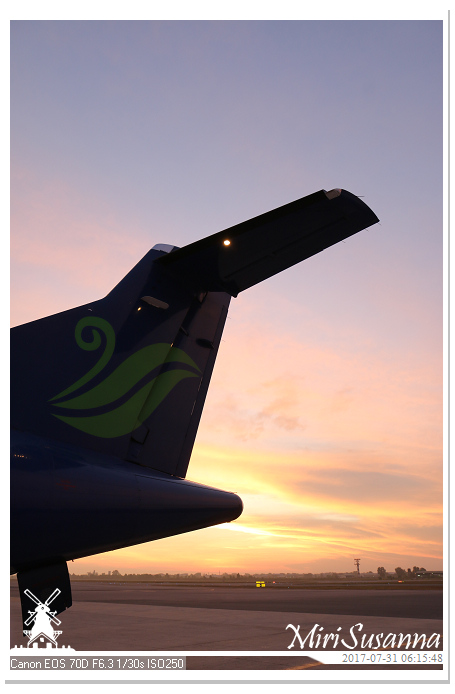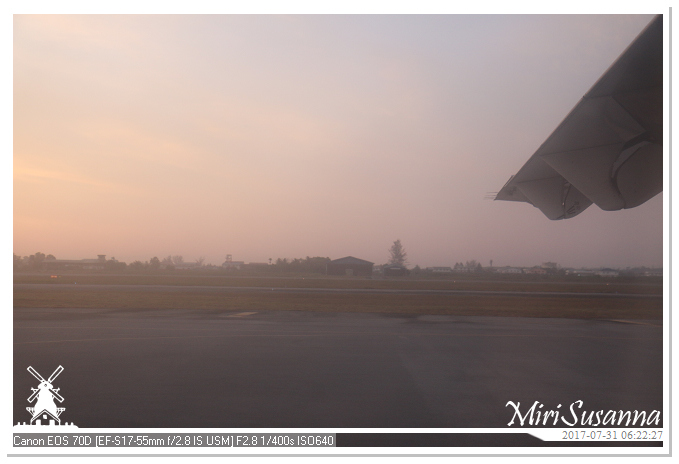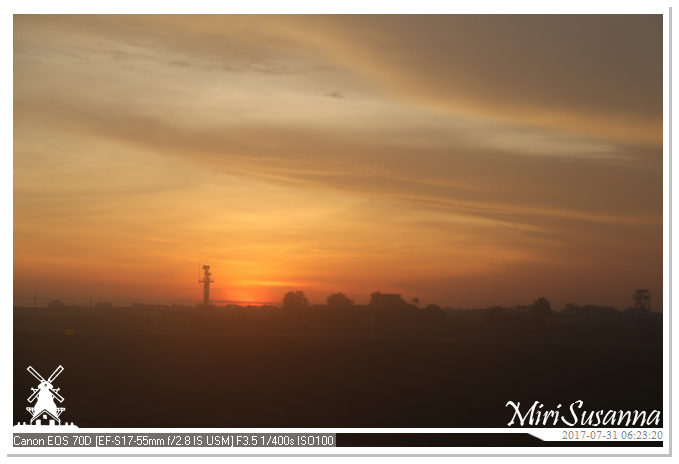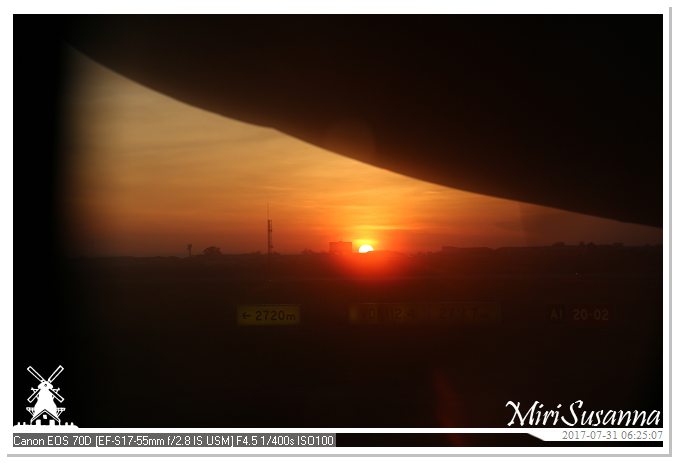 日出。
Sunrise.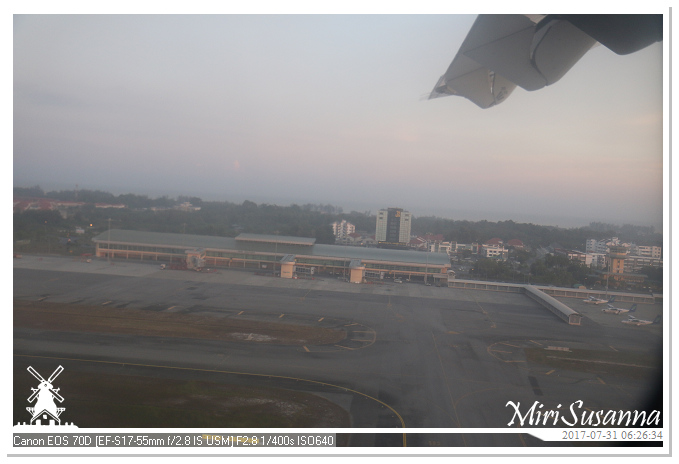 飛機朝北起飛,這是機場建築。
Miri Airport.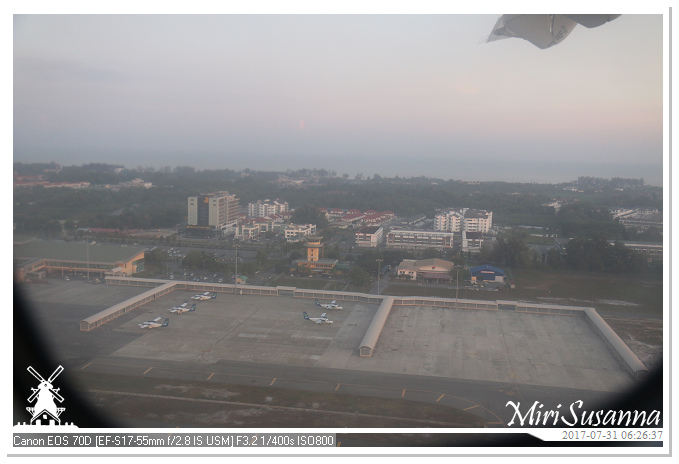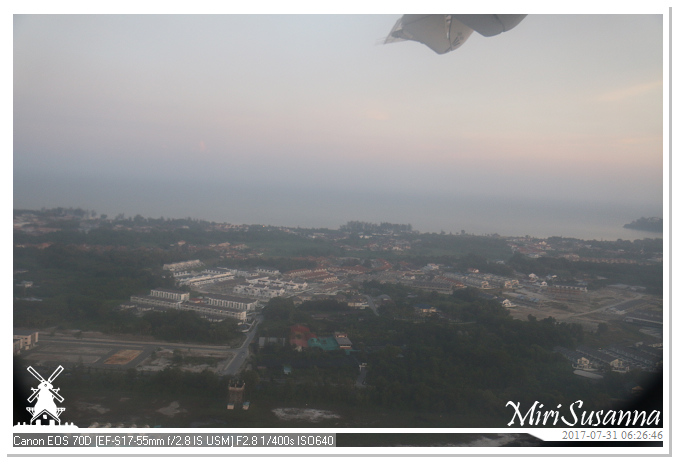 可惜沒套上長鏡。
Petty that I didn't fix my zoom lens on flight.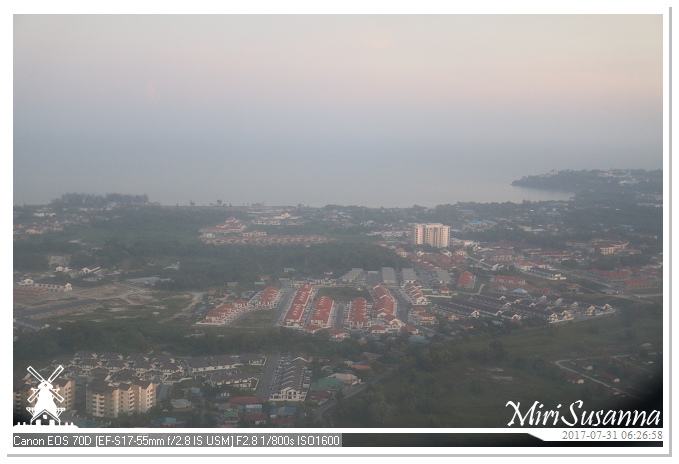 Luak灣。
Luak Bay.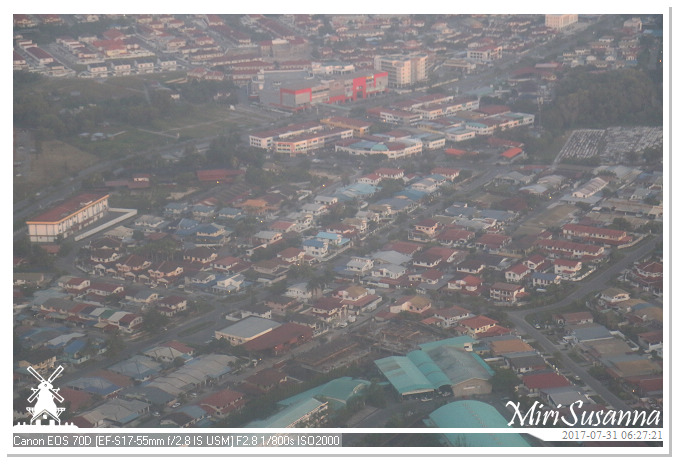 下方綠色屋頂為廉中校舍,中上方為Morsjaya和Merdeka Mall.


有長鏡的話,還可以拍拍Marriott和Marina Bay的海馬燈塔。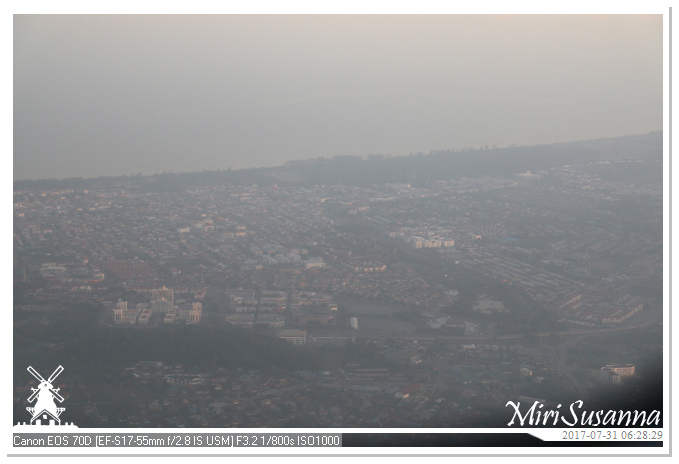 飛機轉向,無緣拍美里市景。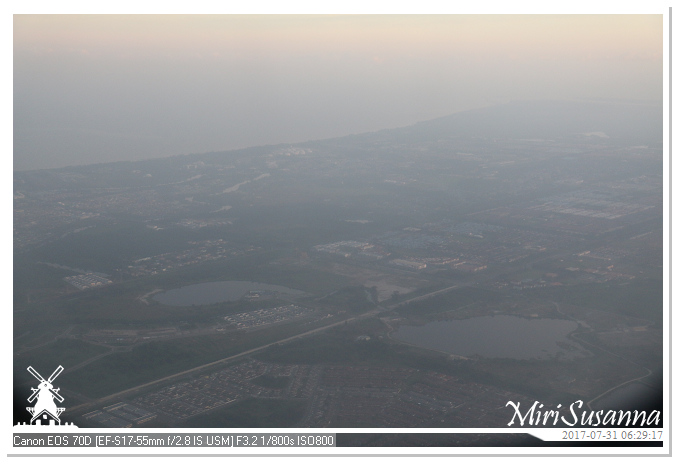 Permyjaya的兩個湖。
Two lakes at Permyjaya.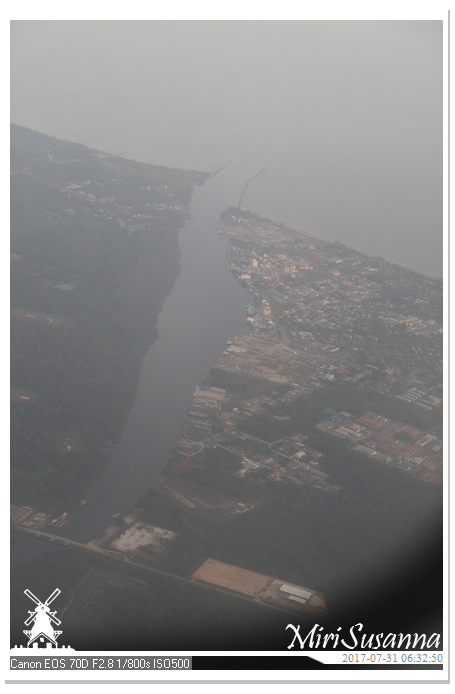 汶萊的馬來奕。
Kuala Belait, Brunei.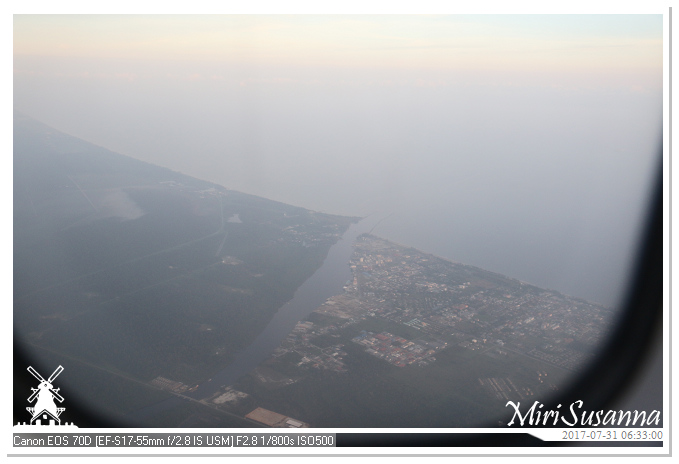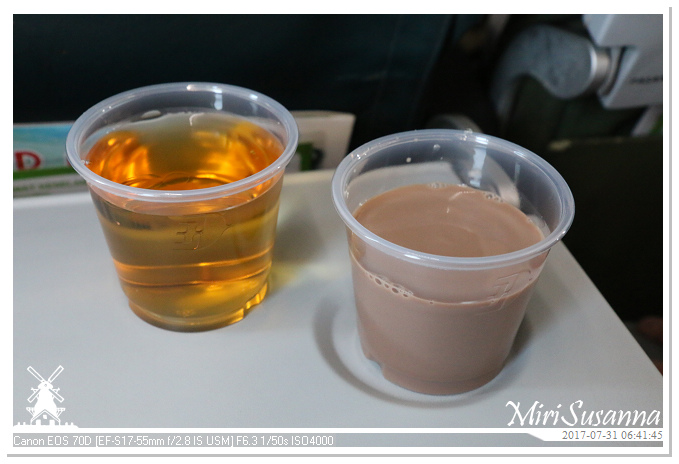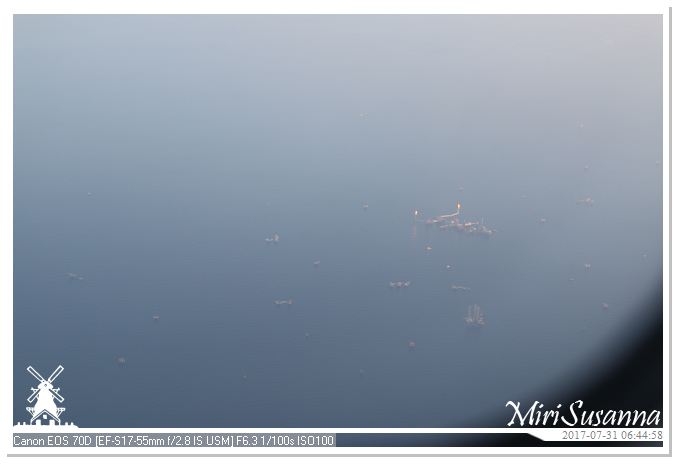 海上的油田。
Oil platform at sea.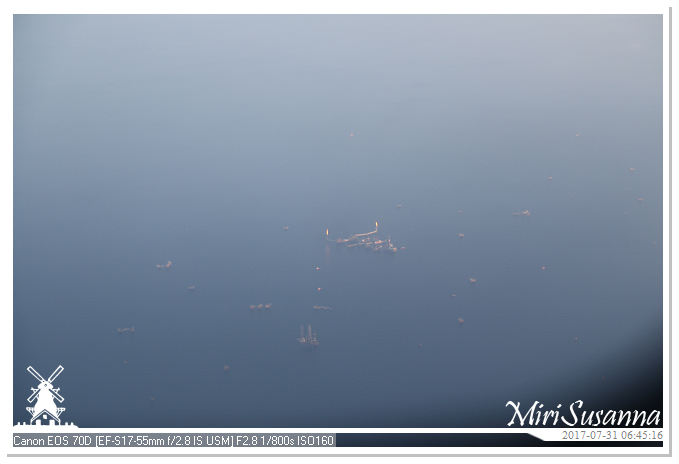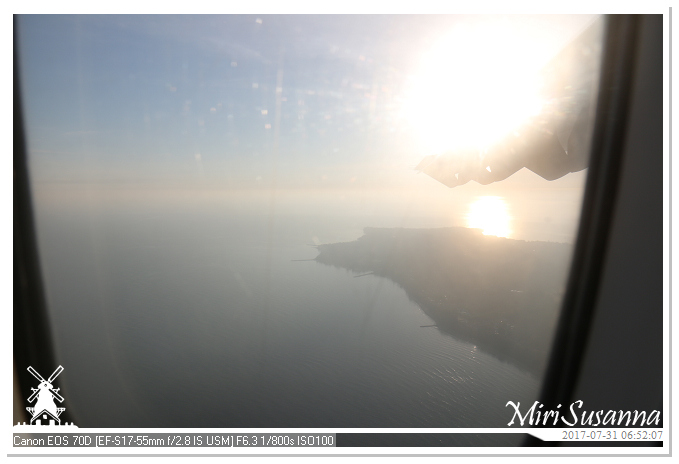 快到納閩了。
Almost arriving at Labuan.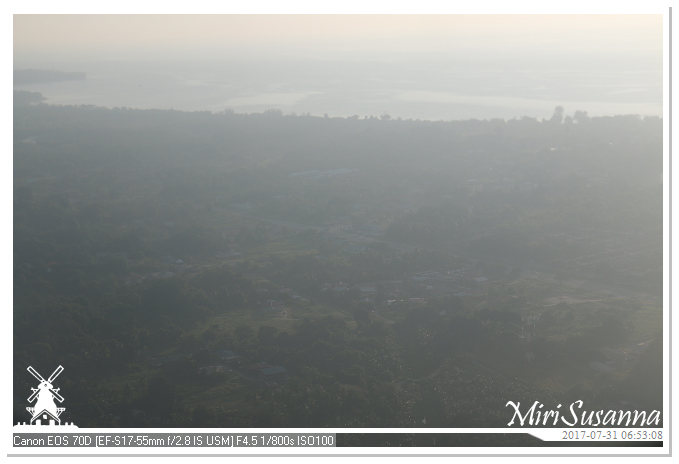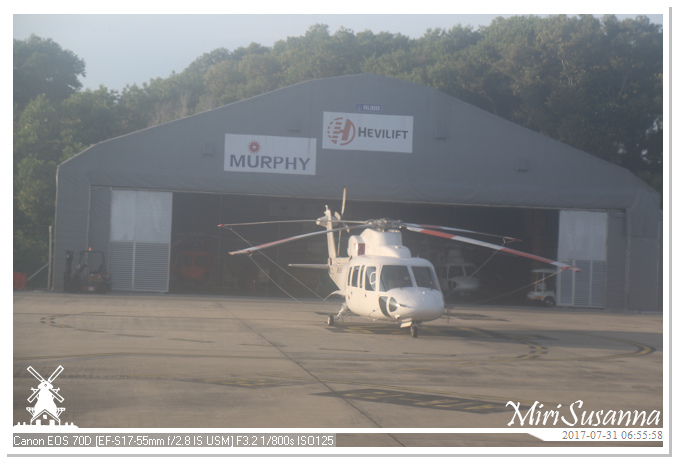 納閩機場。
Labuan Airport.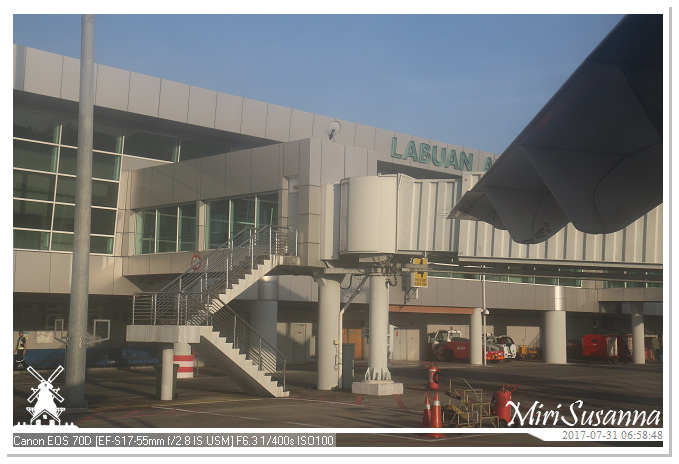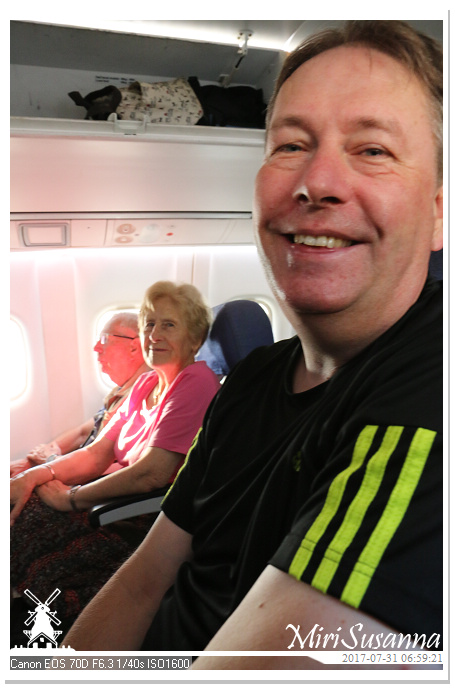 坐在機場等待約十五分鐘。
Waiting on flight for about 15 minutes to depart again.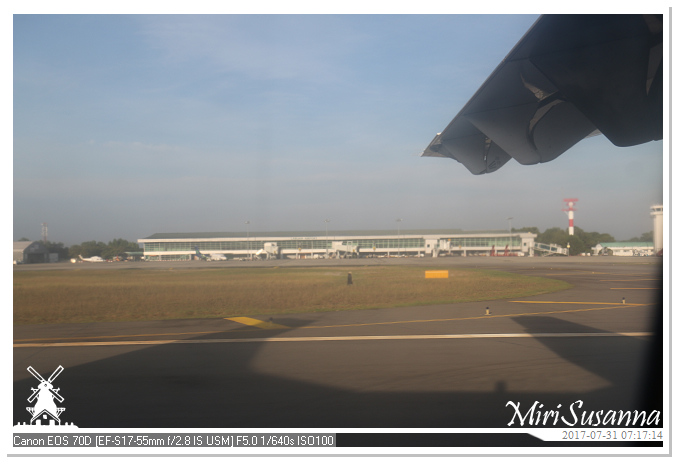 繼續路程。
Continue our way to KK.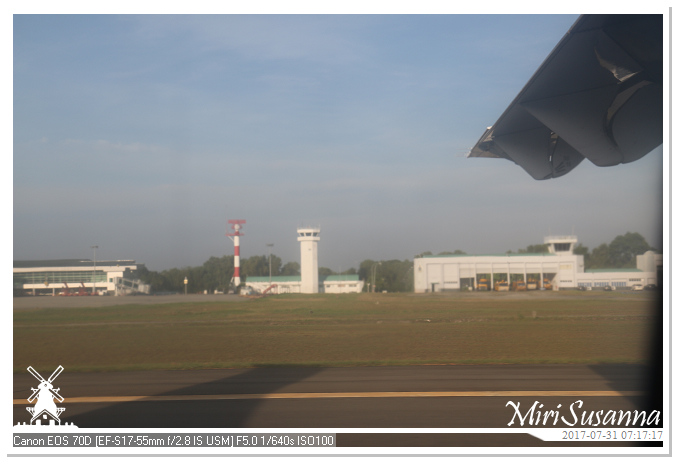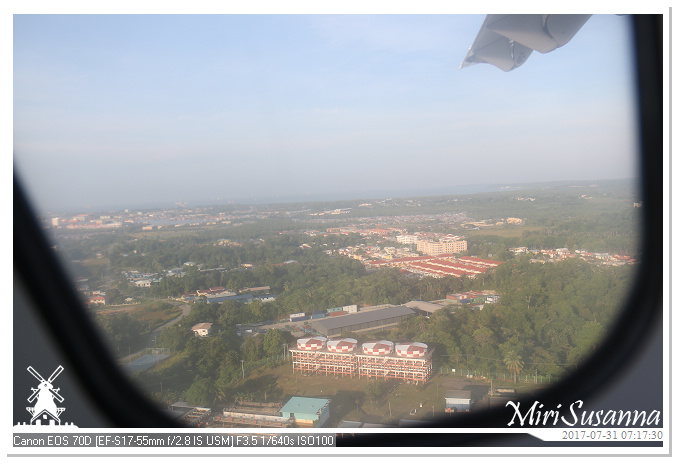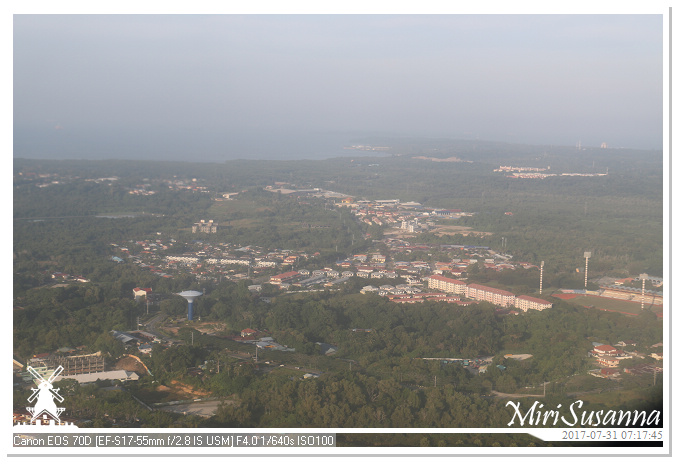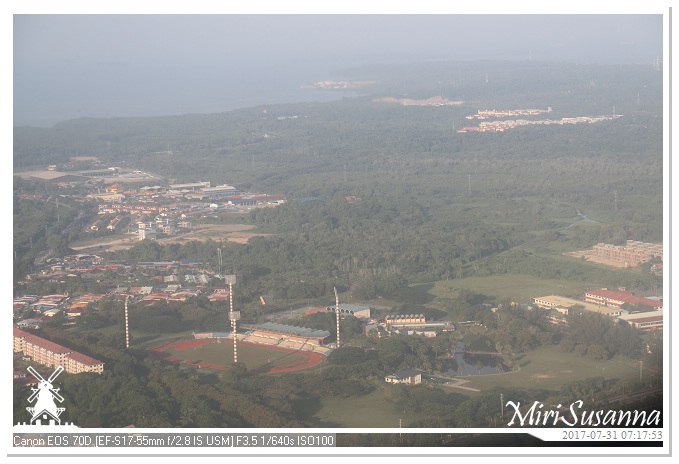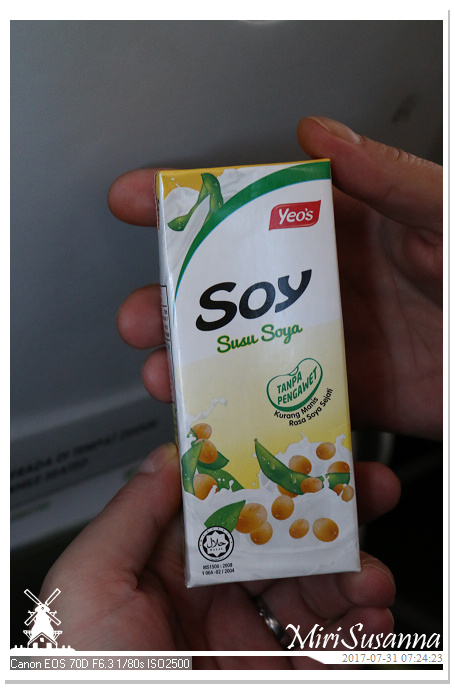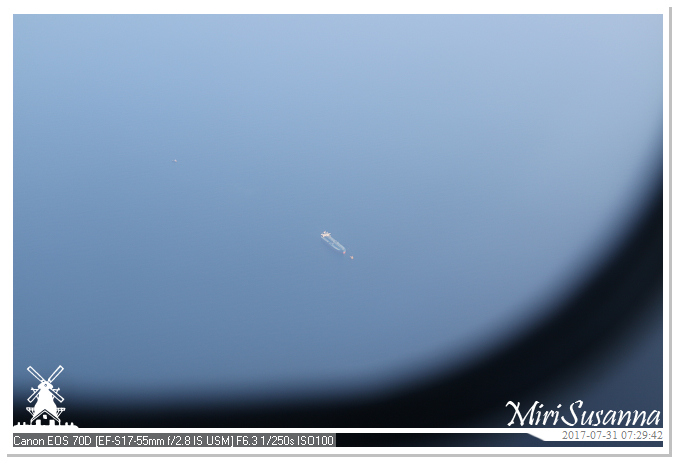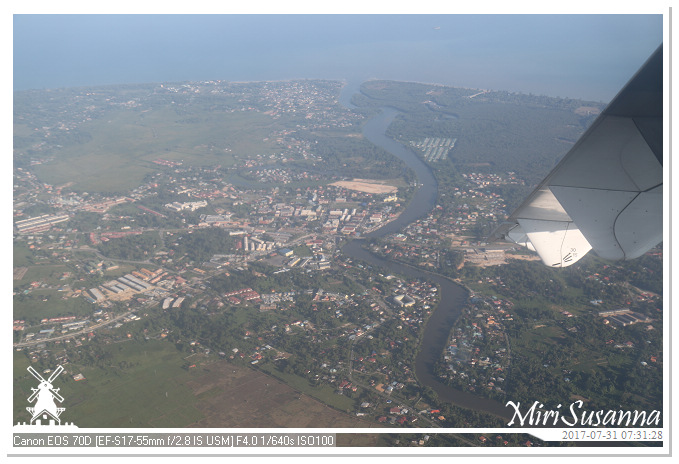 吧巴。
Bandar Papar, Sabah.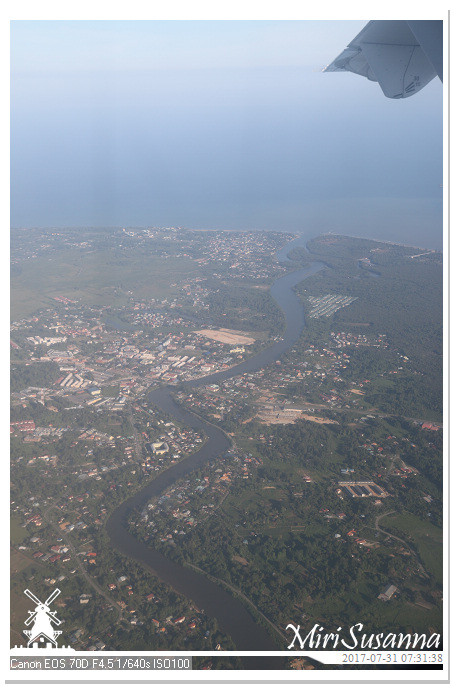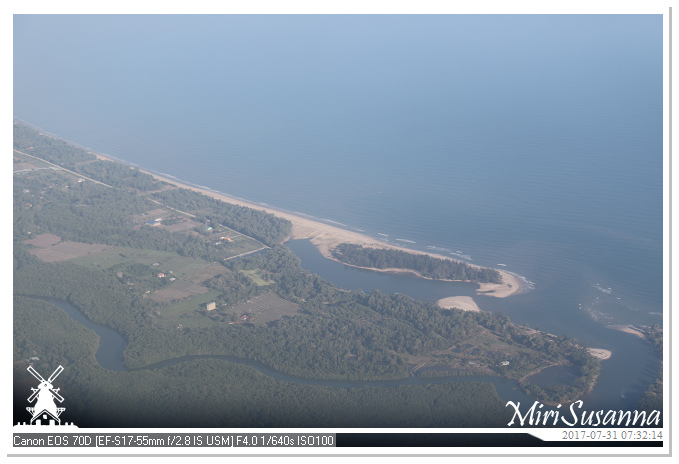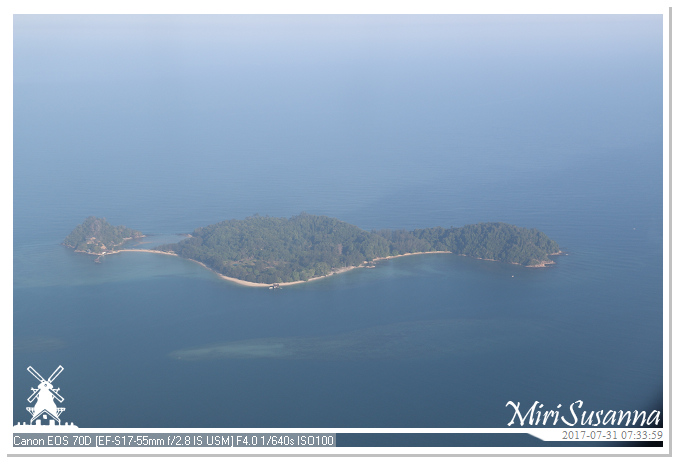 Dinawan Island.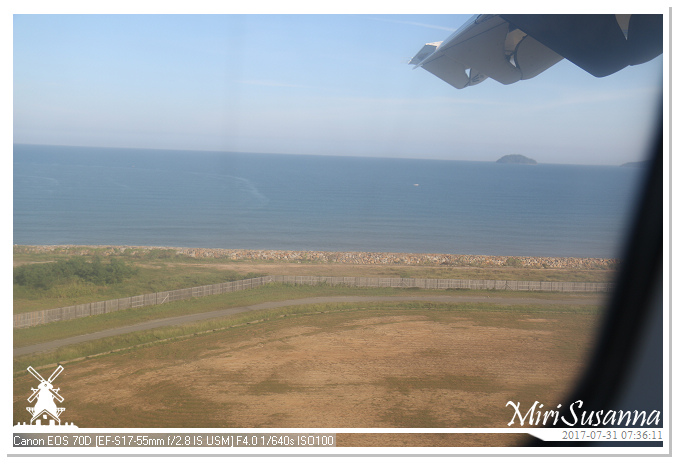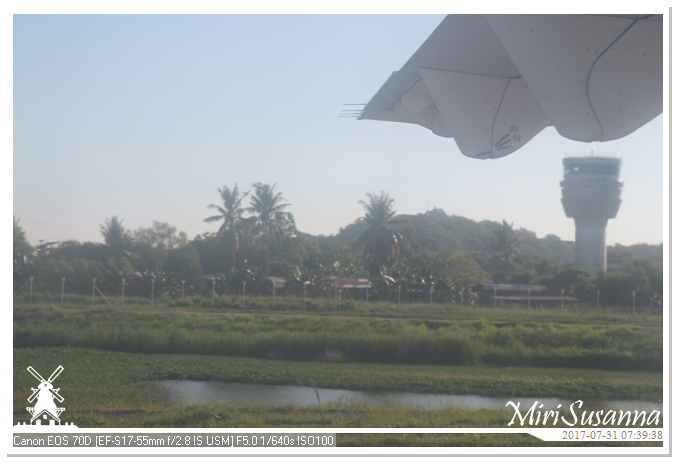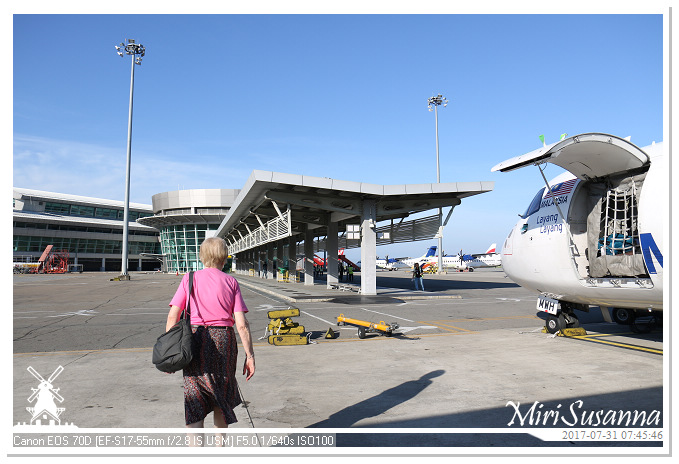 抵達亞庇。
Arrived at Kota Kinabalu Airport.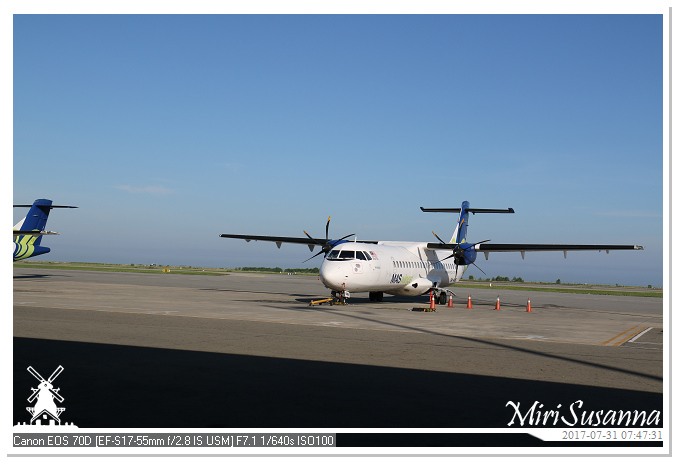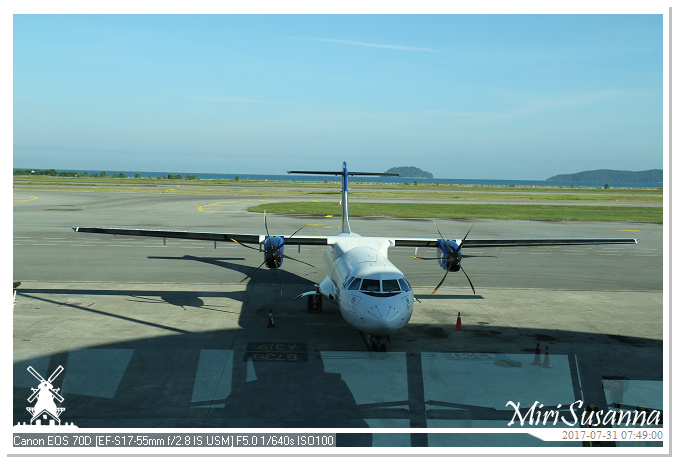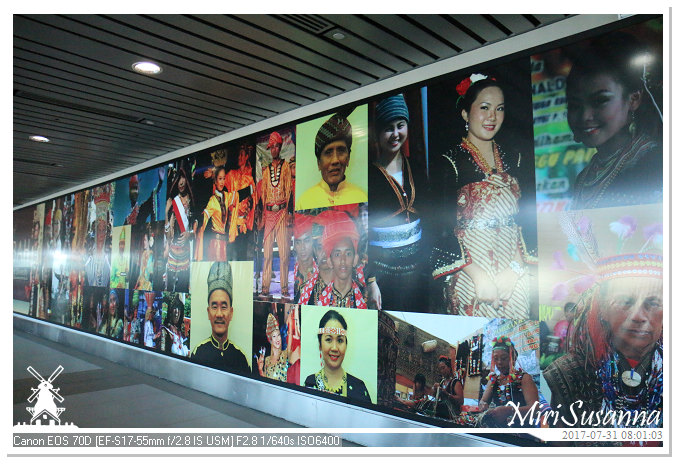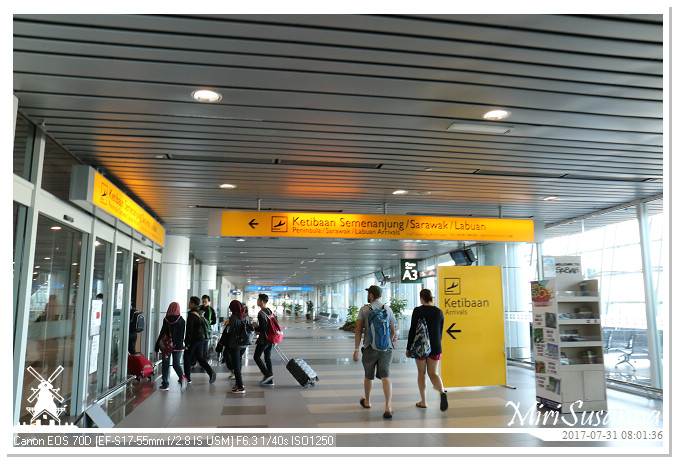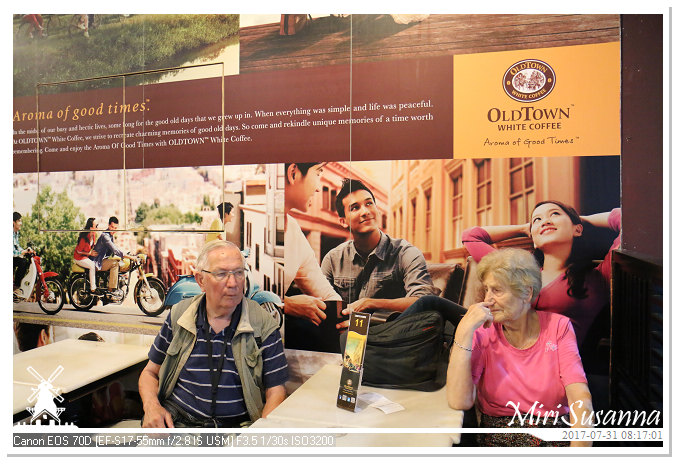 We're looking for coffee and breakfast, but no western breakfast here.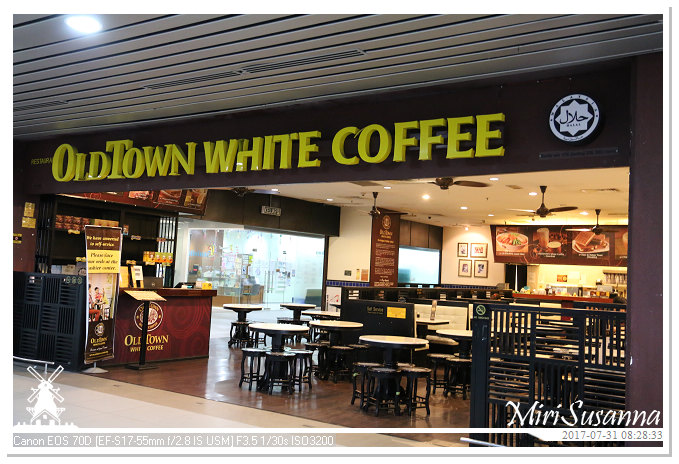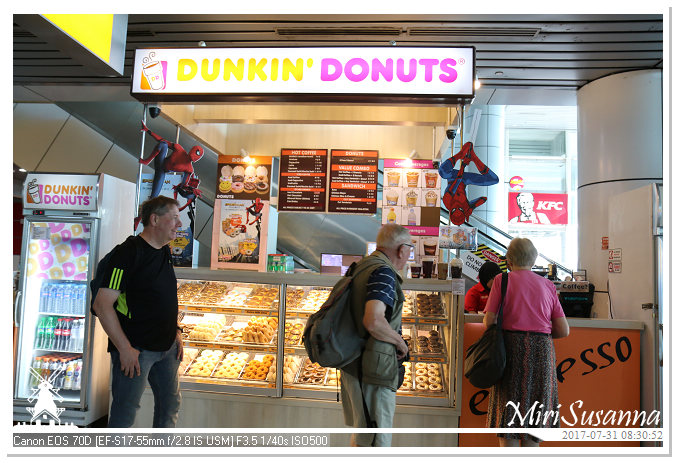 找不到麵包,只能買甜甜圈取代一下。
So we bought some donuts as breakfast.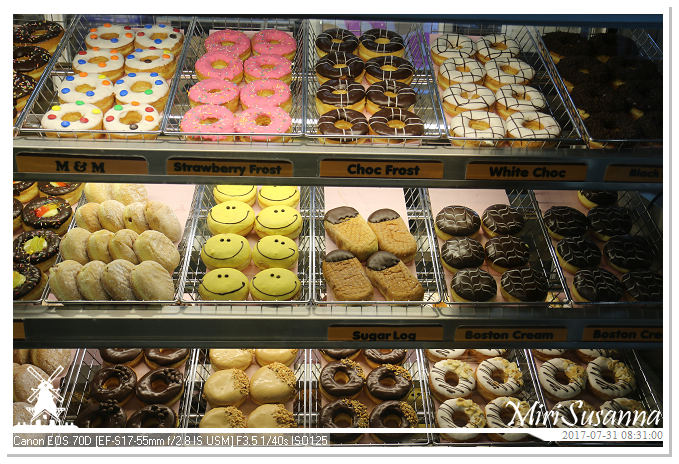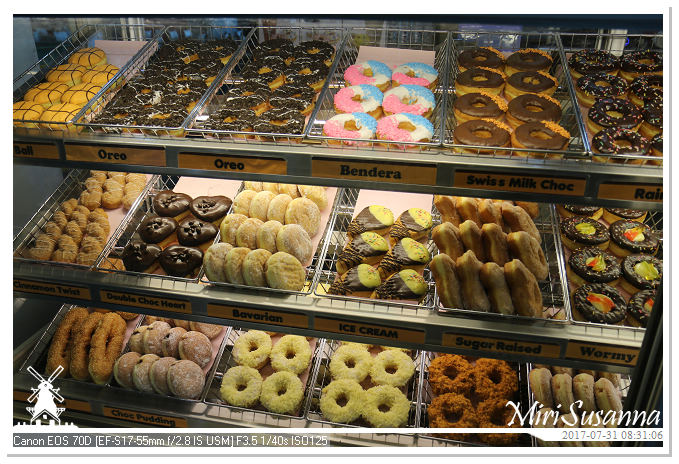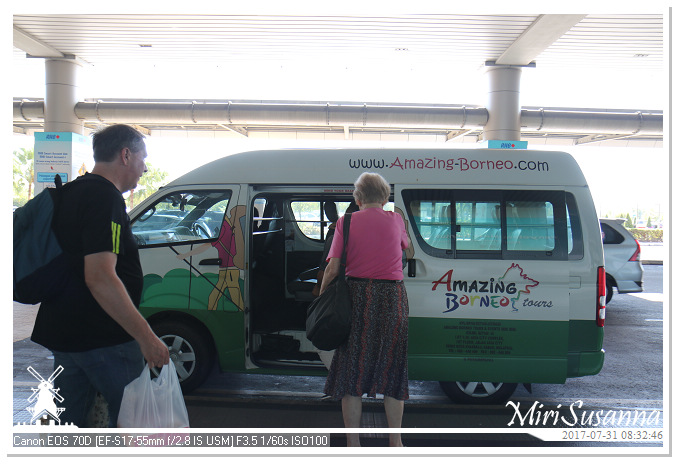 這兩天為我們服務的Amazing Borneo旅遊小巴。
This minivan of Amazing Borneo is going to serve us for 2 days.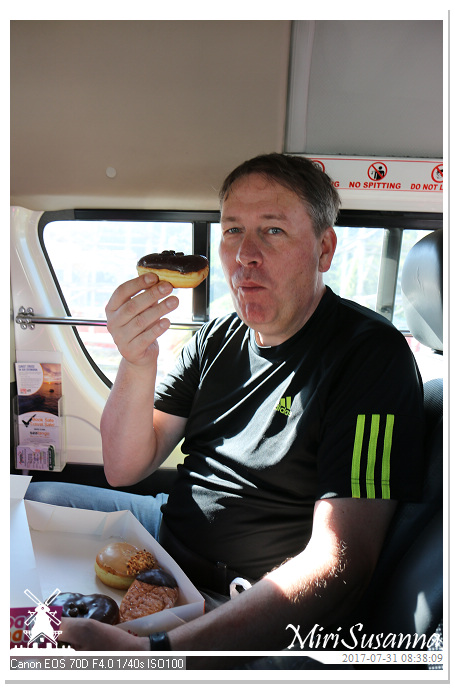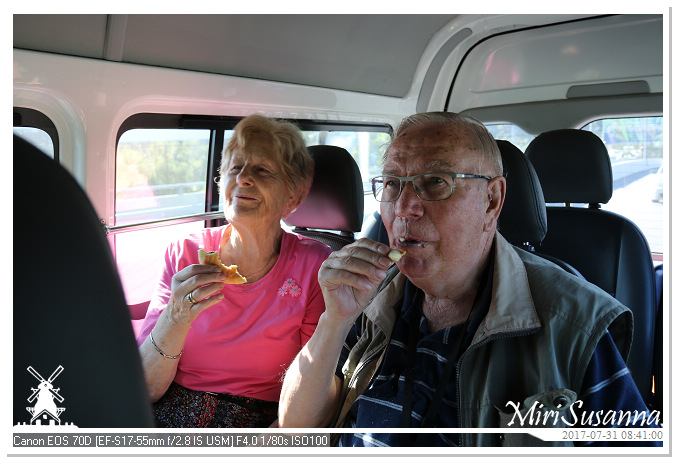 兩老很喜歡甜甜圈。
They love donuts!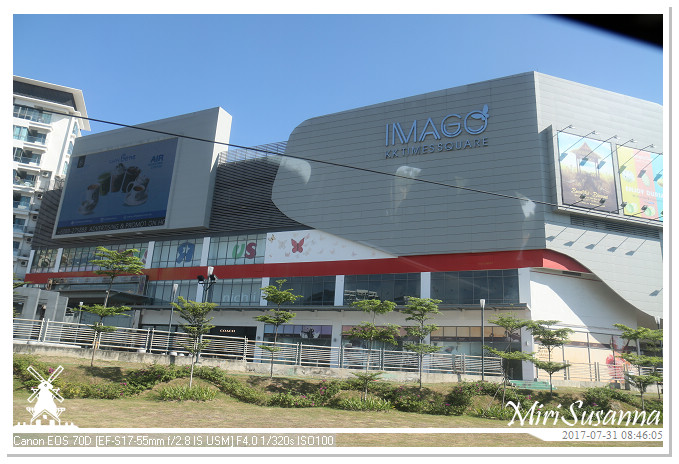 直接啟程往第一個目的地。
Begin of our tour to the first destination: Tamparuli.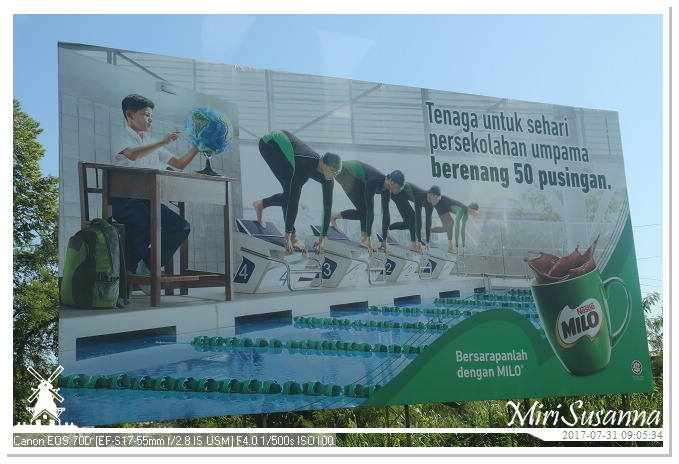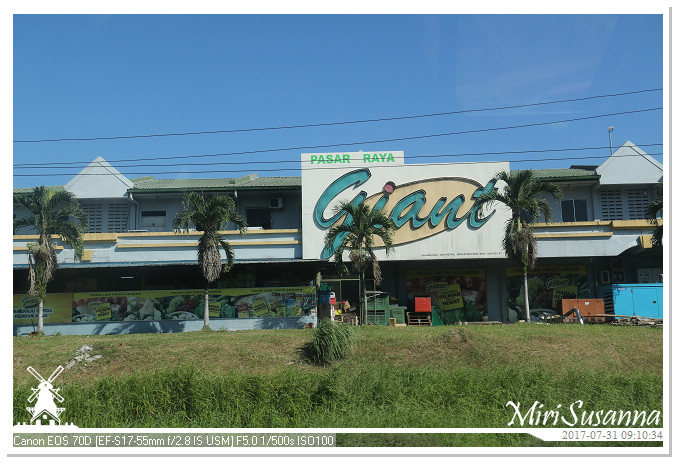 ~。Next post。~