繼續欣賞山川與冰河之美。
[NL] Gaan we verder met de mooie bergen en gletsjes.
[EN] Let's continue with the beauty scenery of the mountains and glaciers.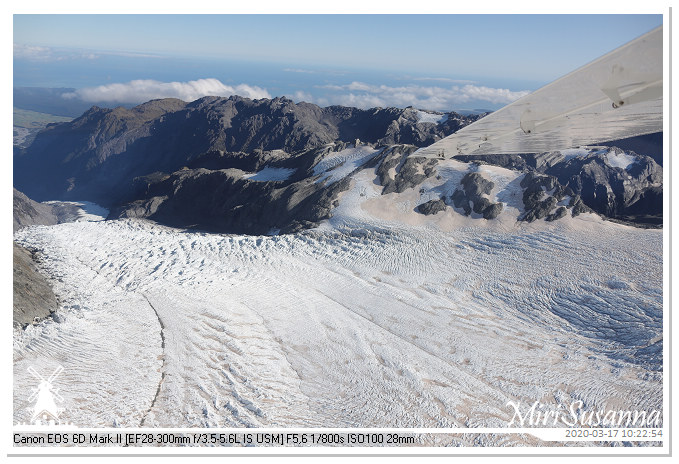 在福克斯冰河上繞,來個360度景觀。
[NL] Even grote rondje maken boven Fox Glacier.
[EN] Make a round above Fox Glacier.


這是從冰河到庫克河入海的全景。
[NL] Uitzicht van Fox Glacier tot instroom van Cook River in zee.
[EN] Complete view of Fox Glacier to inflow of Cook River into sea.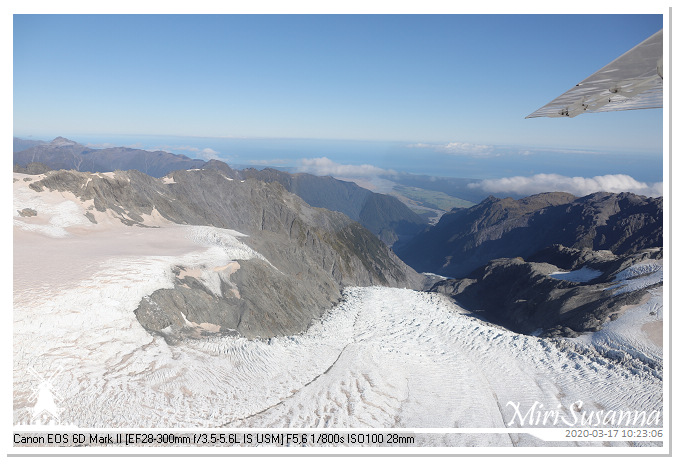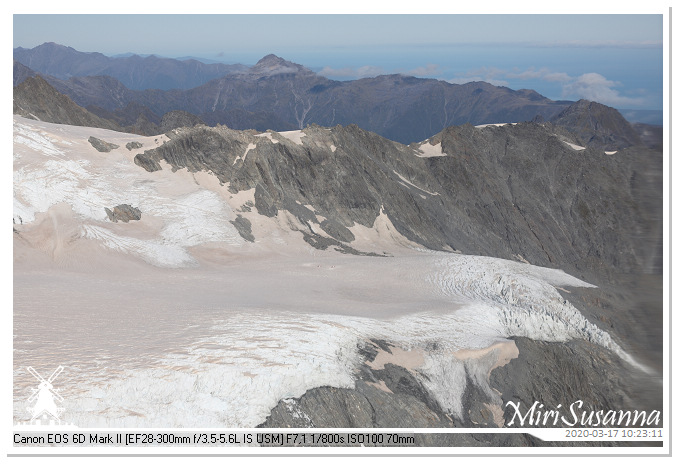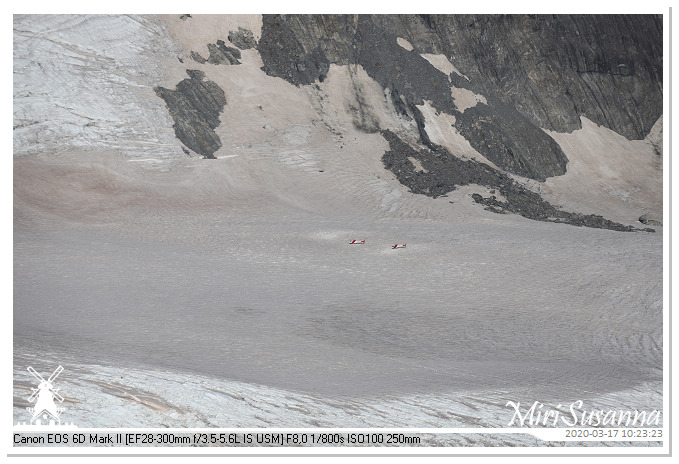 直升機還在。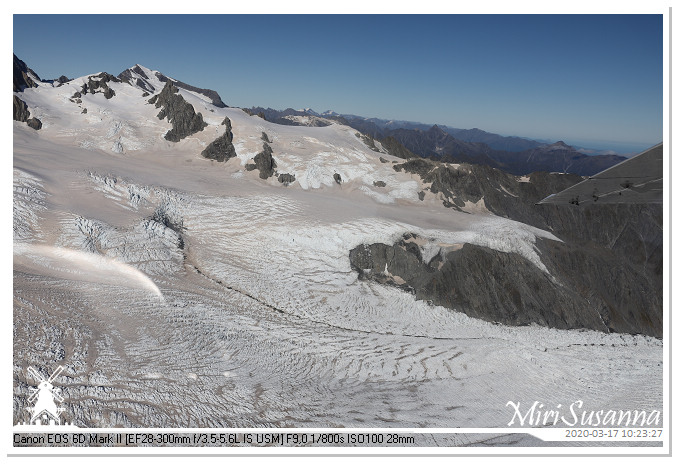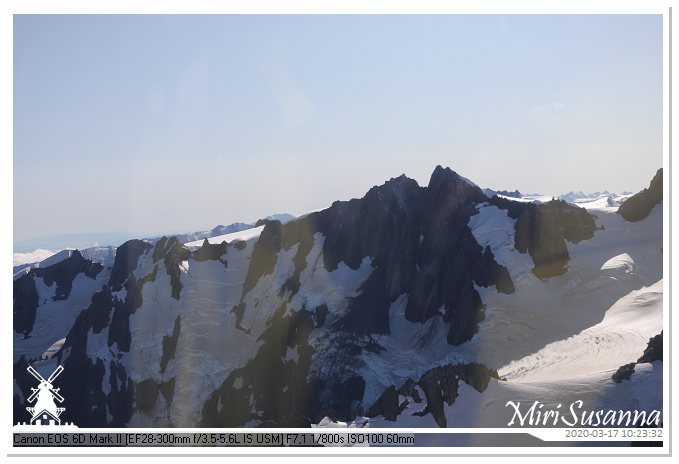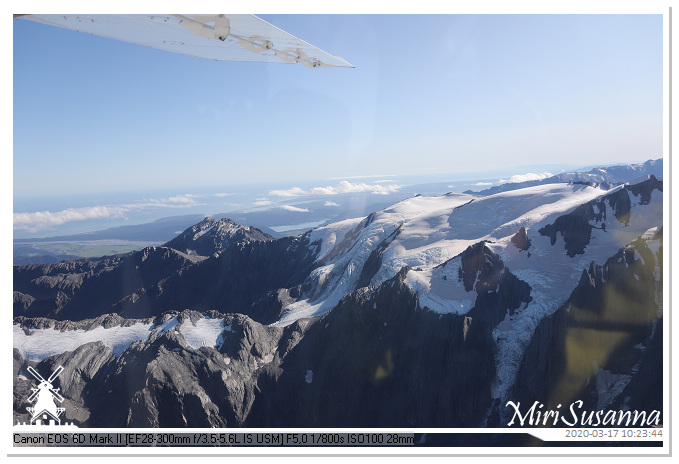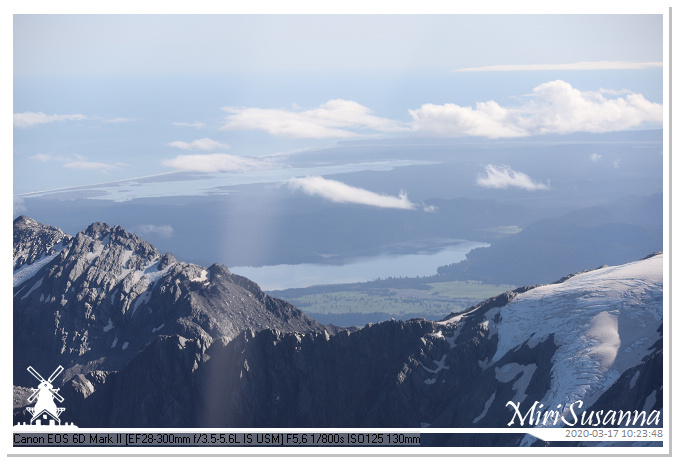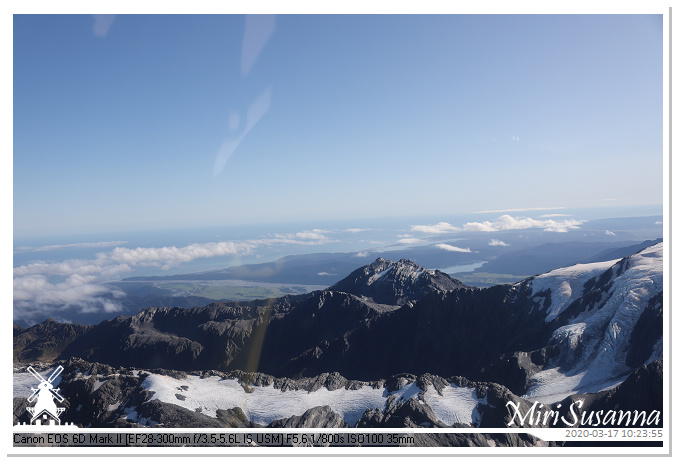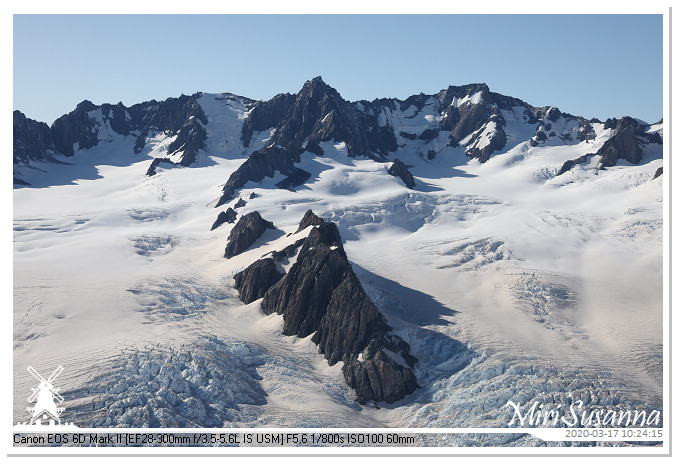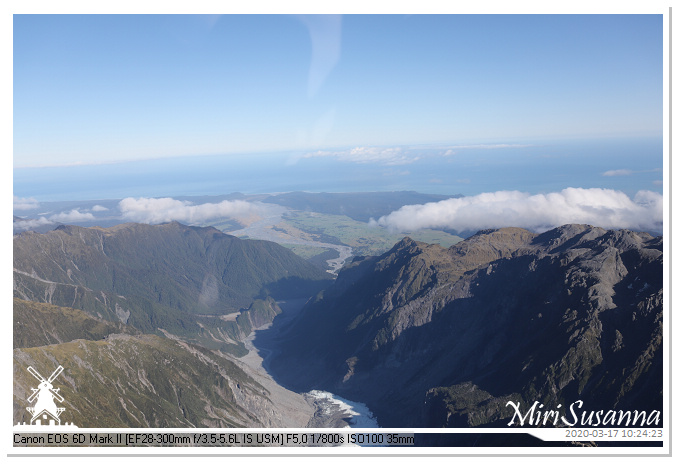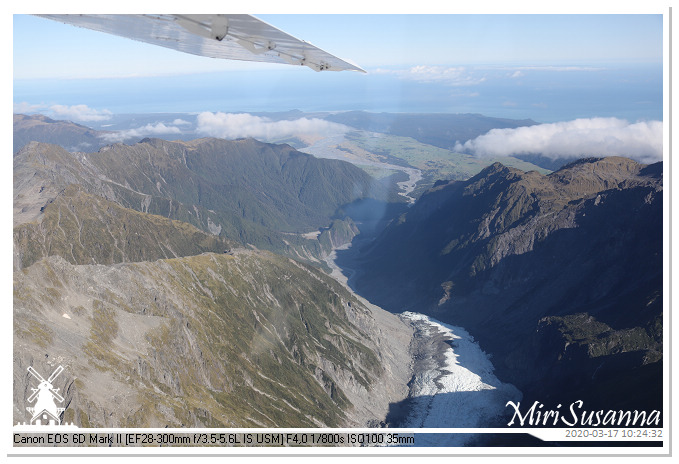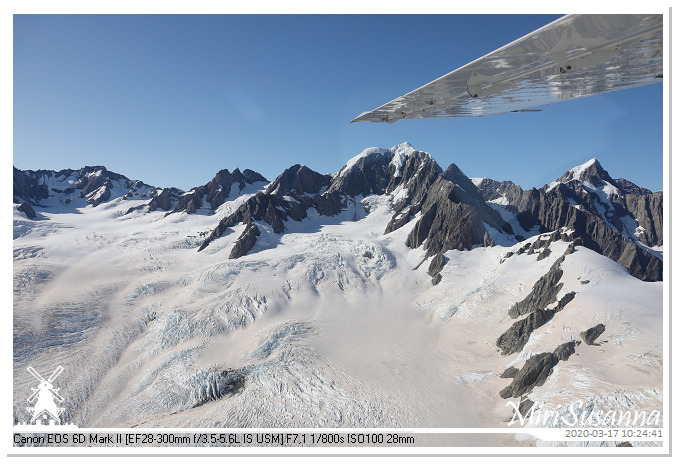 直升機起飛離開,看到它了嗎?
[EN] Helicopter took off and leaving the glacier. Can you found it in picture?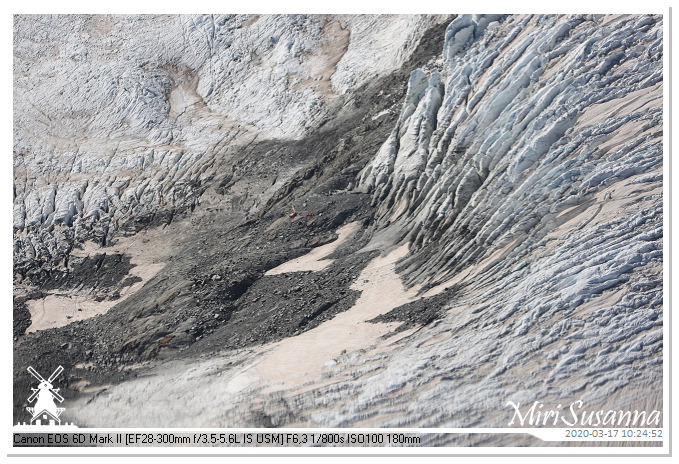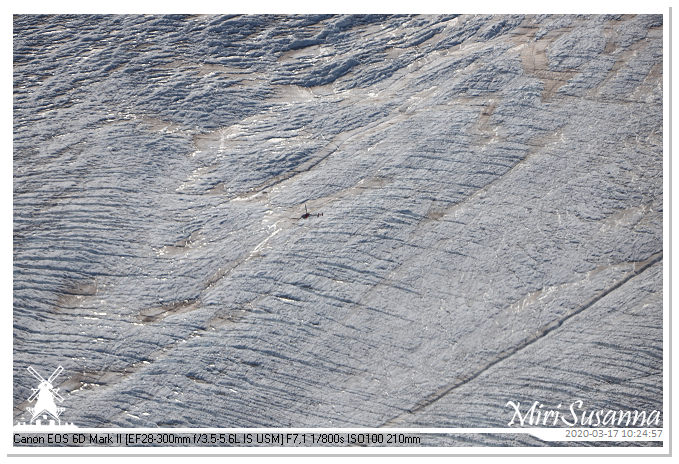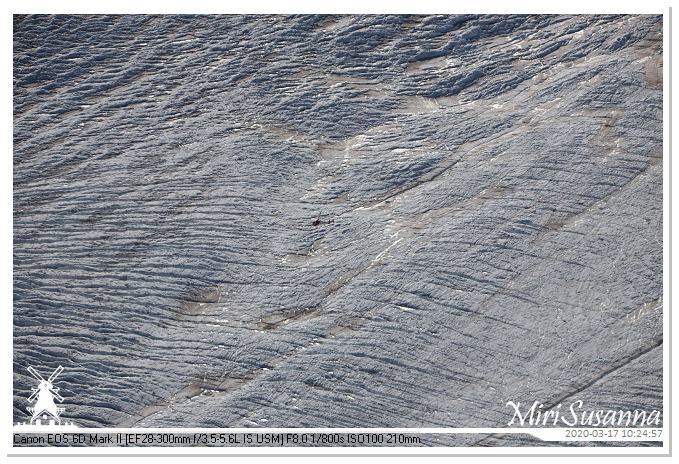 小小的一點,都在圖中間的地方。
[EN] It's a tiny point at the middle of these pictures.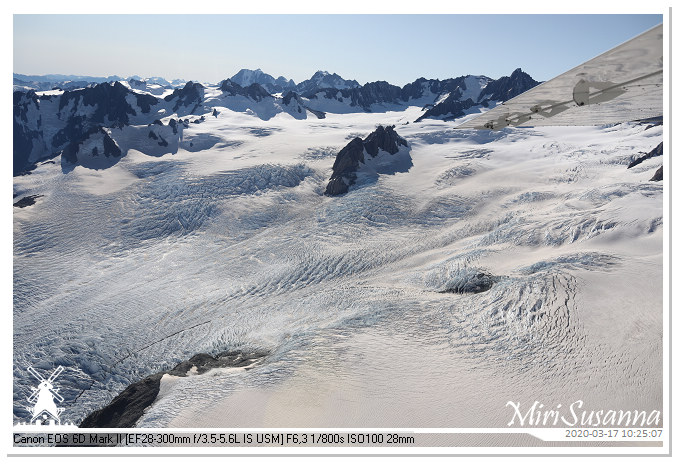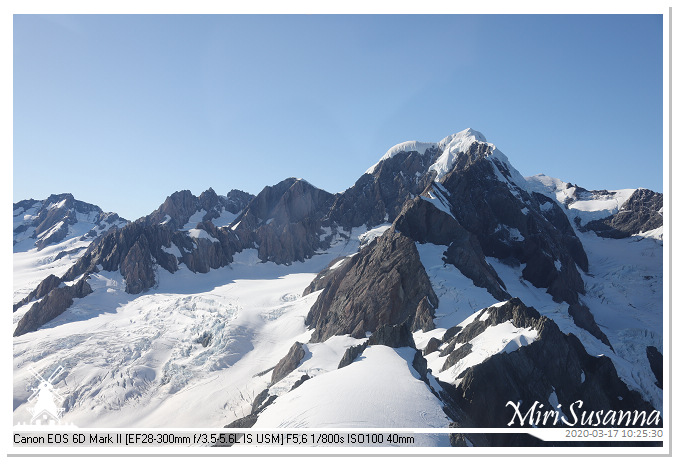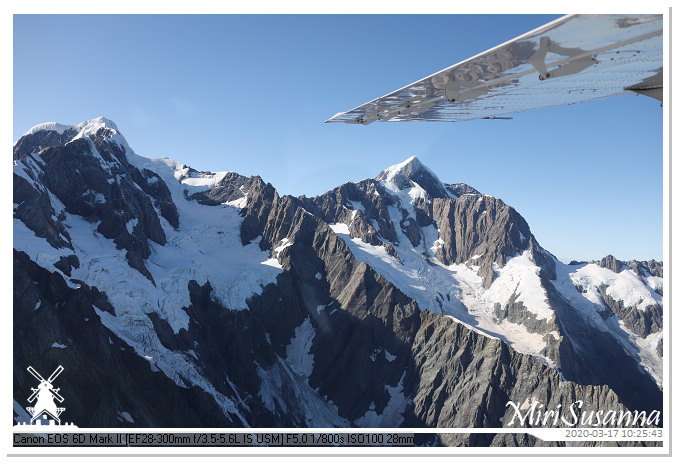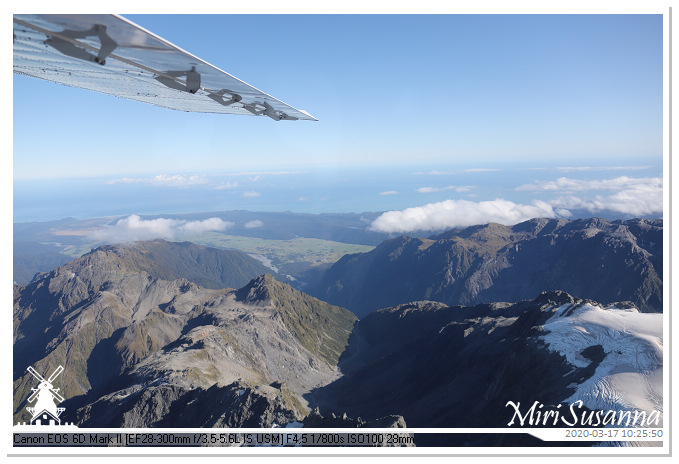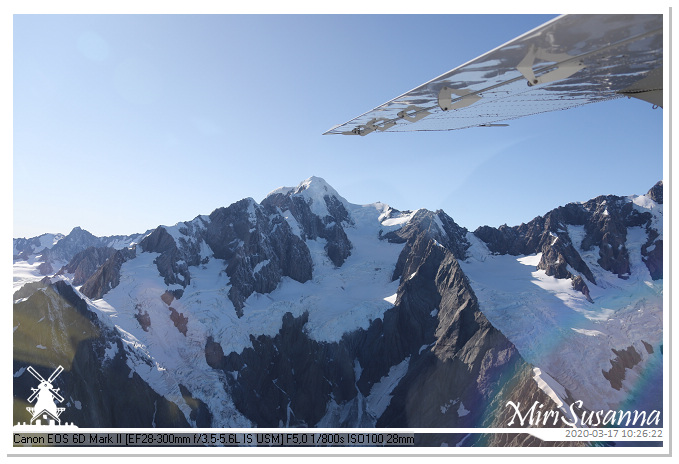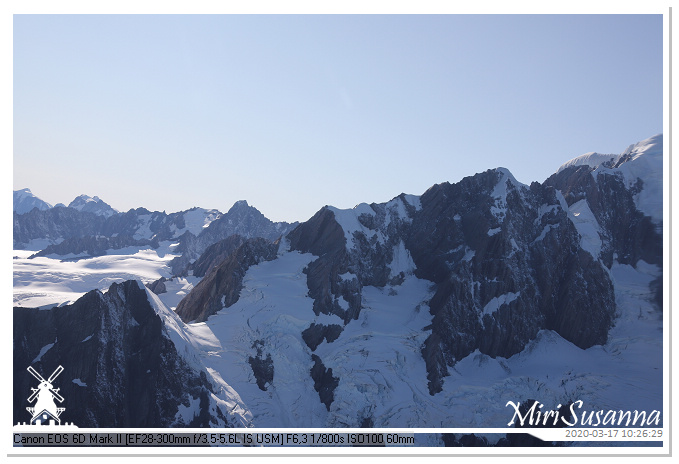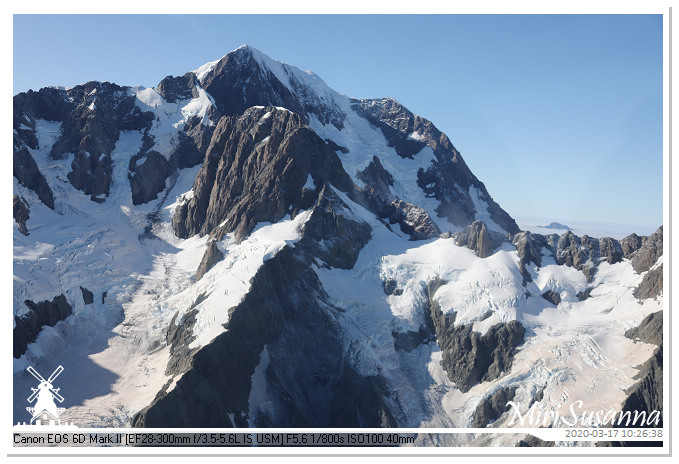 庫克山。
Mount Cook.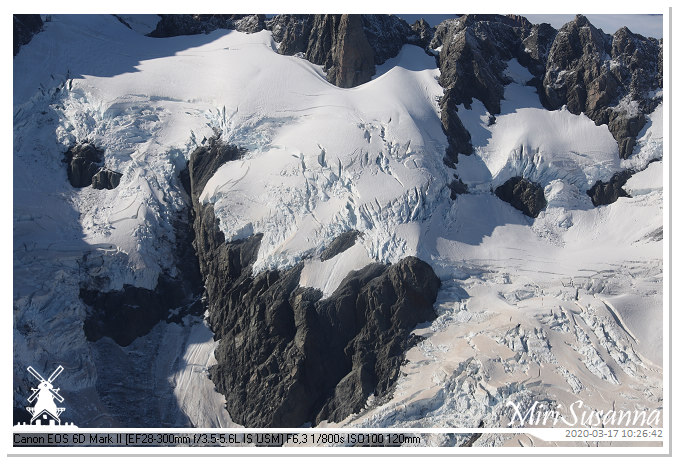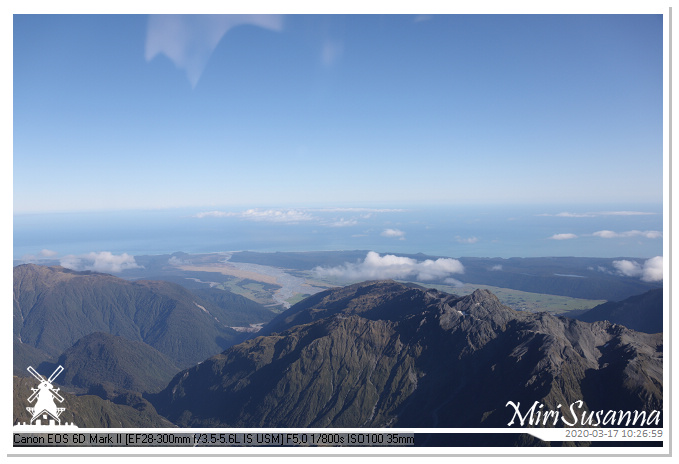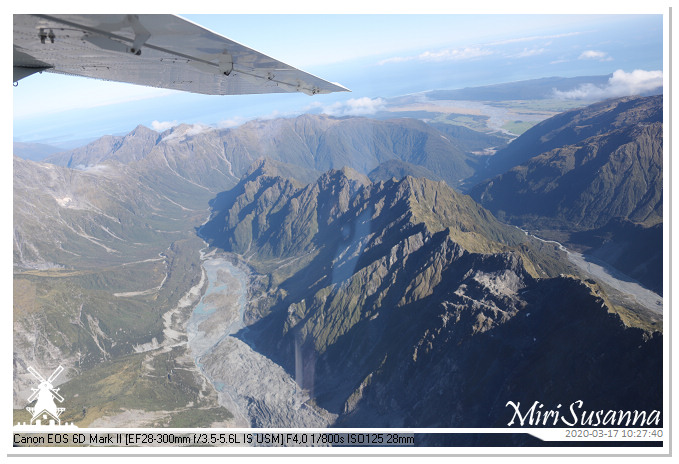 左為塔斯曼湖,右為霍克湖。
[EN] Left is Tasman Lake, right is Hooker Lake.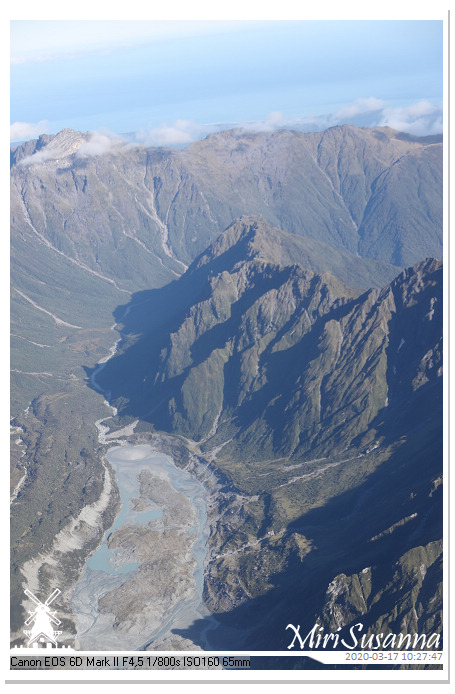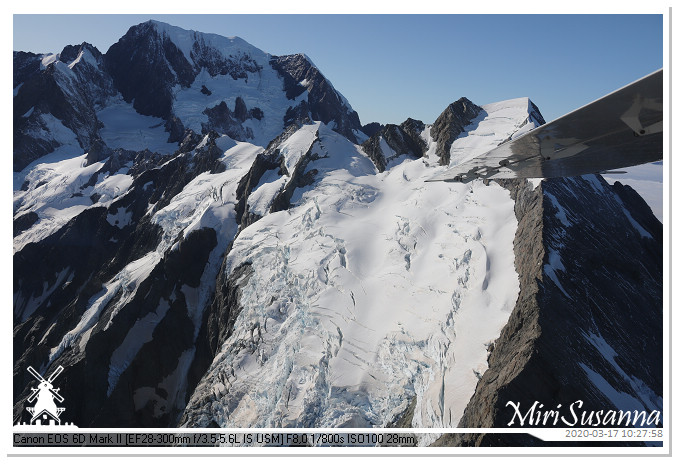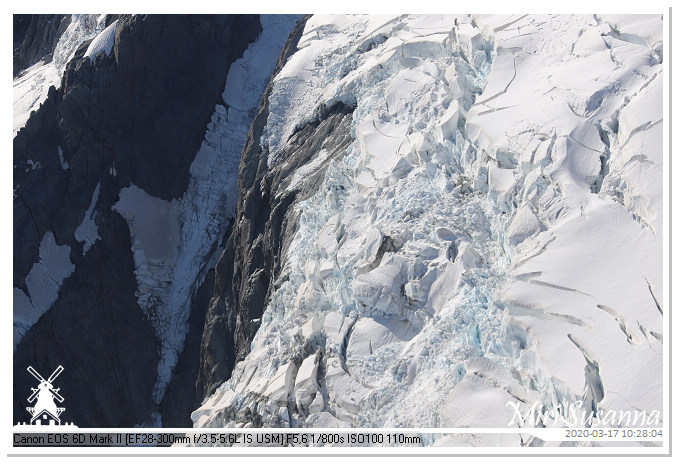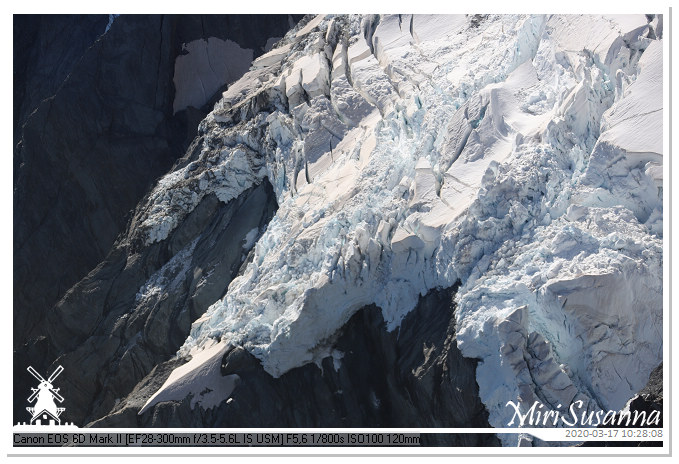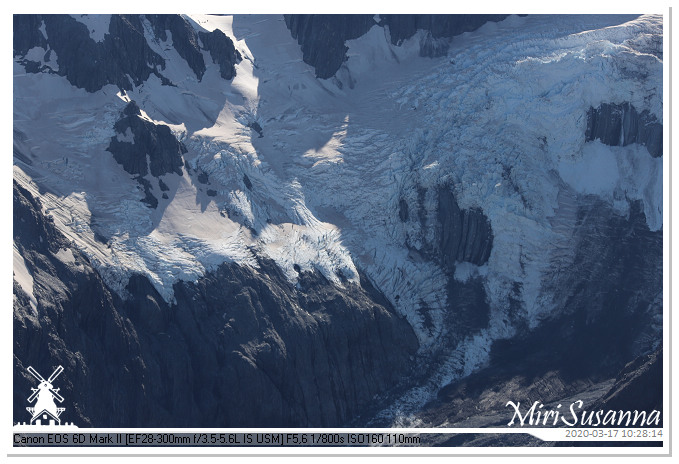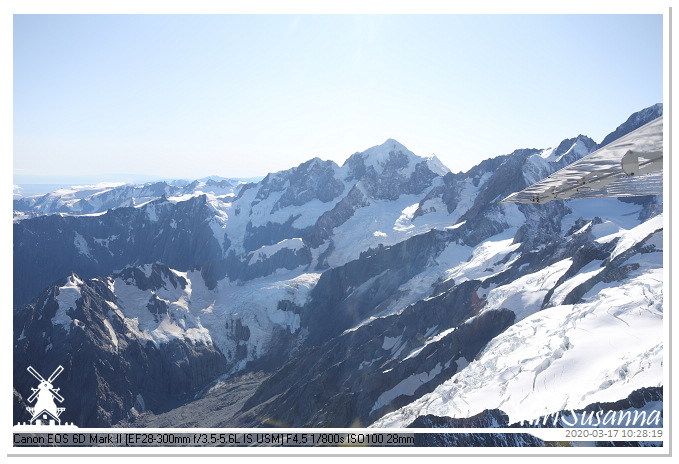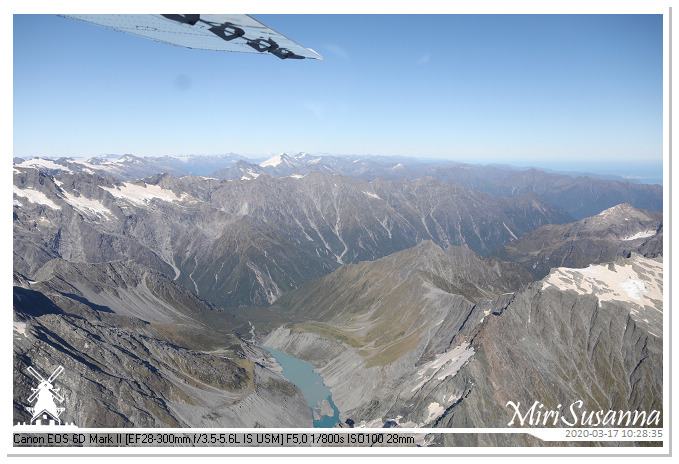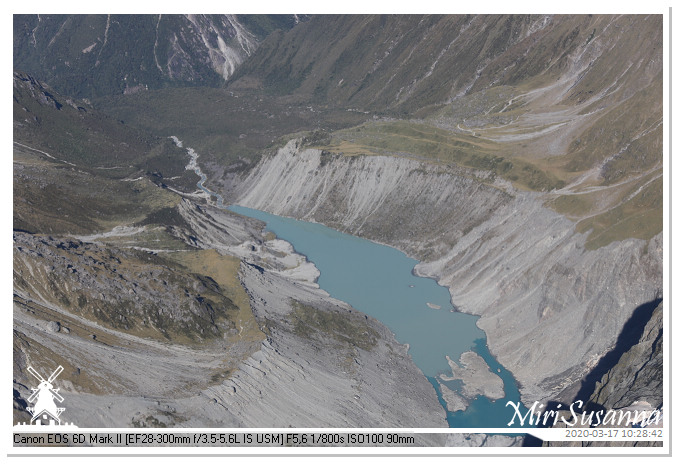 塔斯曼湖。
Tasman Lake.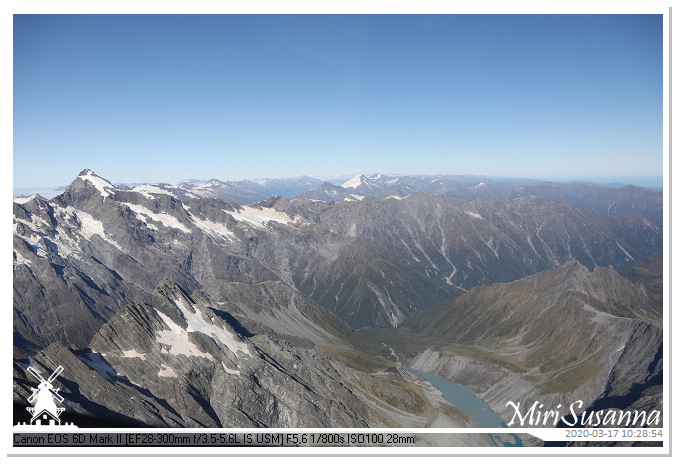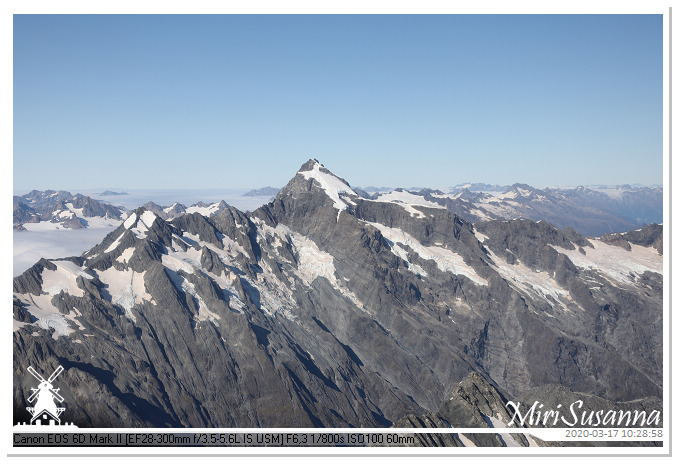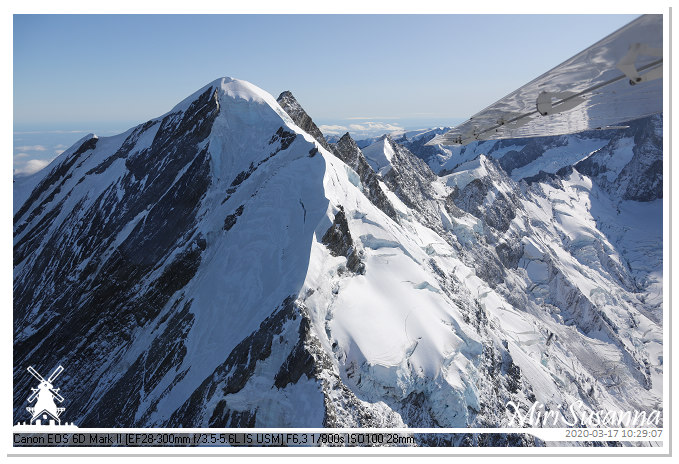 庫克山360度。
[EN] 360 degree of Mt. Cook.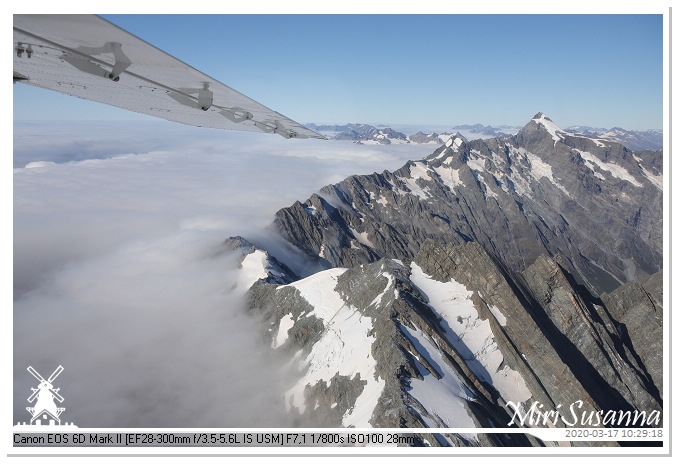 山脈把東邊的雲層攔著,普卡基湖和蒂卡波湖的景色就向隅了。
[NL] De bergen hadden de bewolken van ooste kant geblokeerd, dus geen uitzicht van Lake Pukaki en Lake Tekapo van lucht.
[EN] The mountain range had blocked the cloud from east, thus, Lake Pukaki and Lake Tekapo were under cloud and invisible.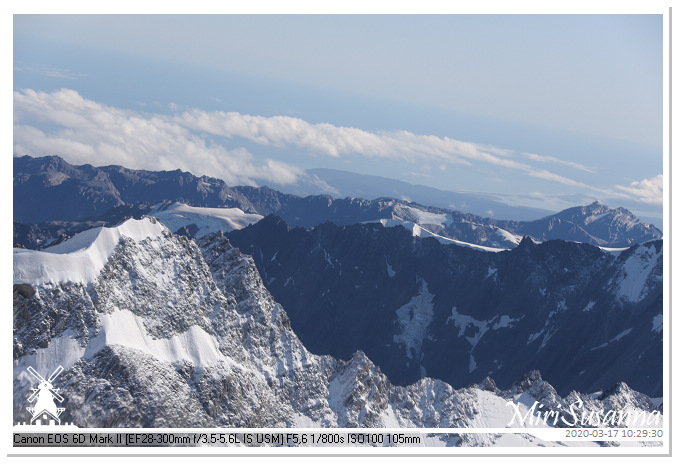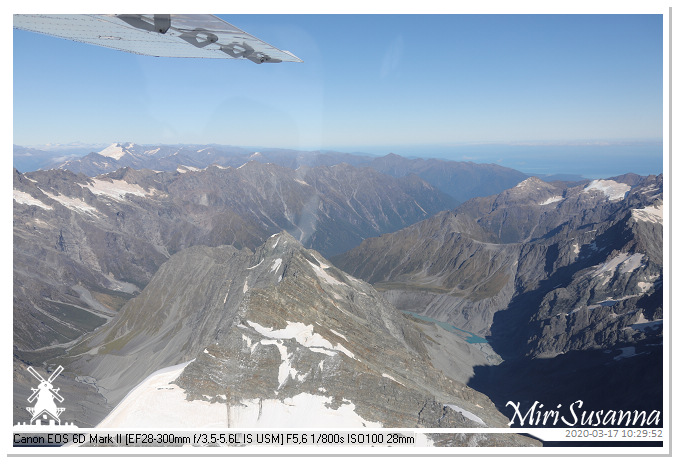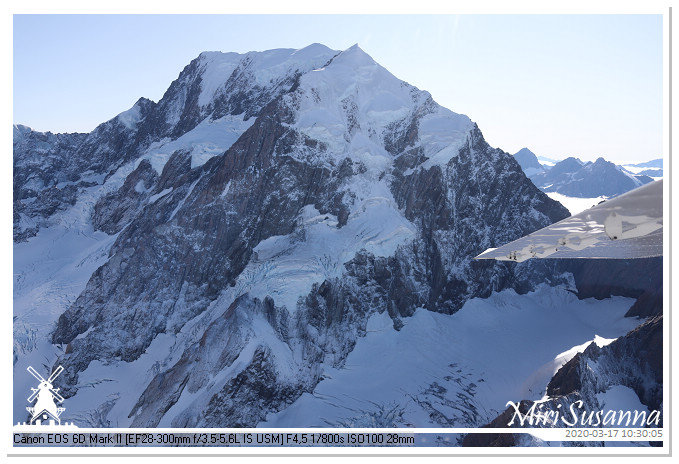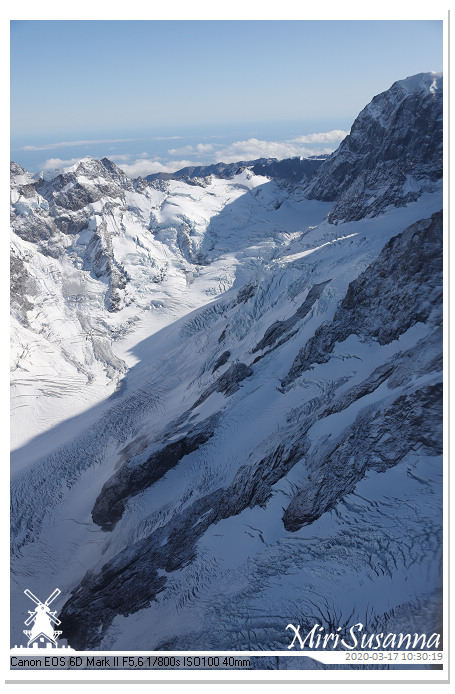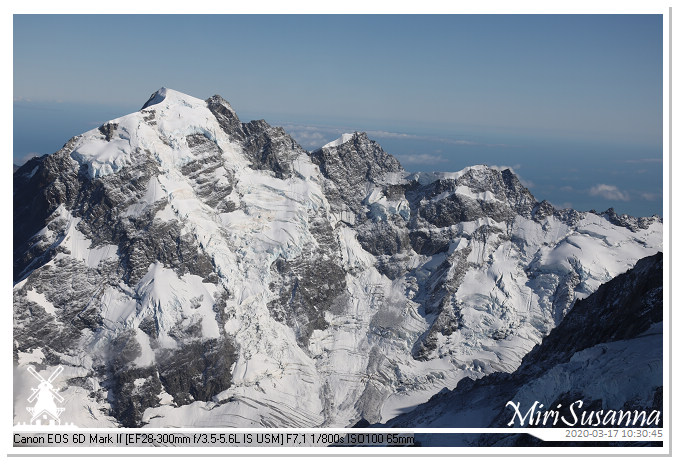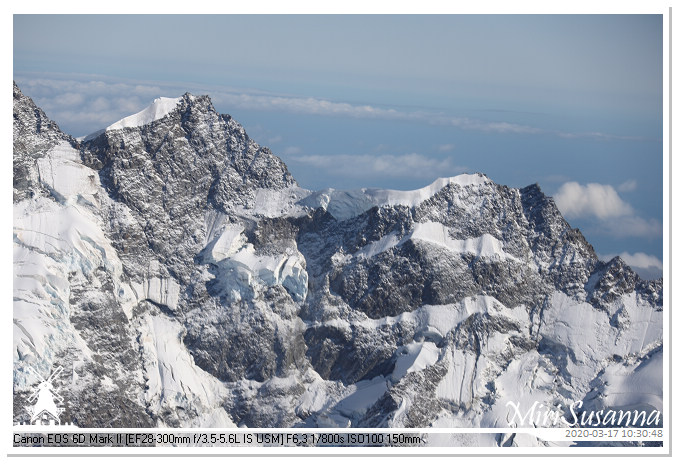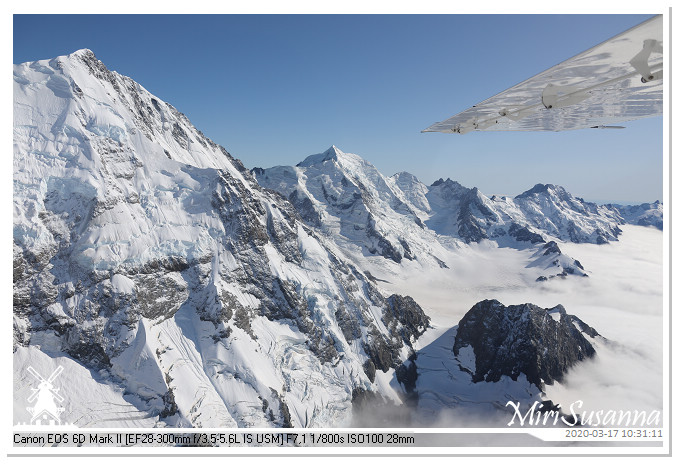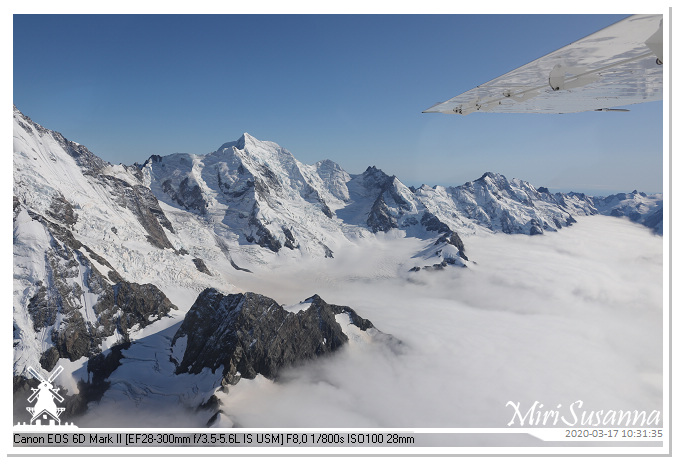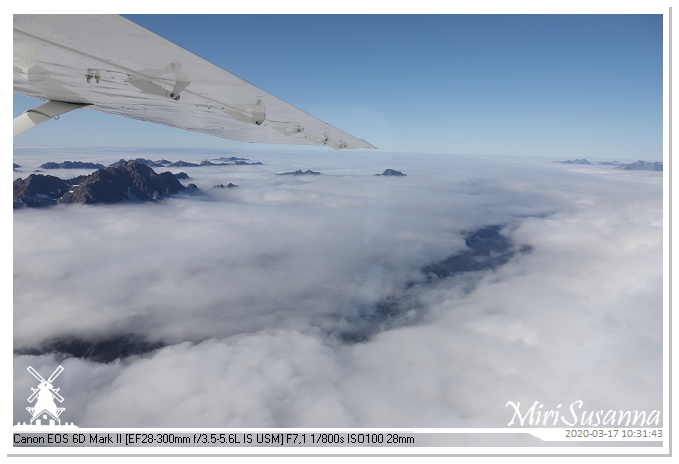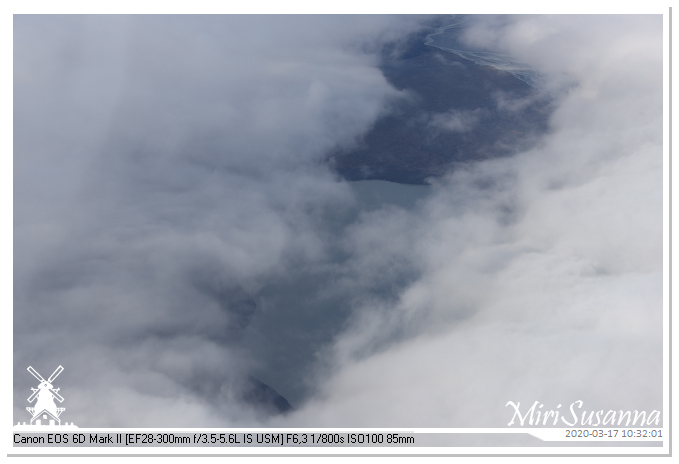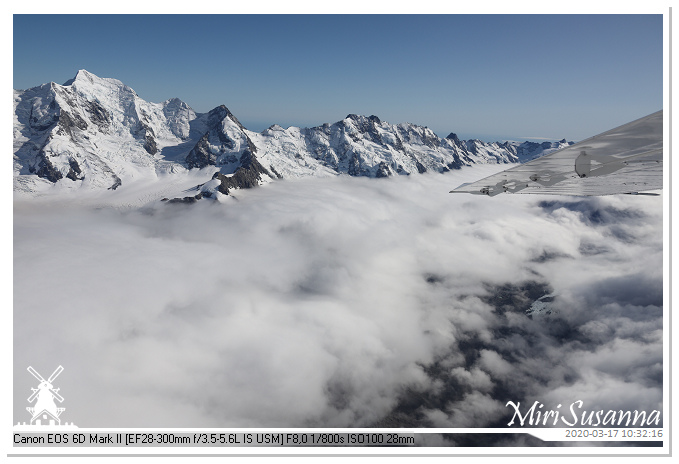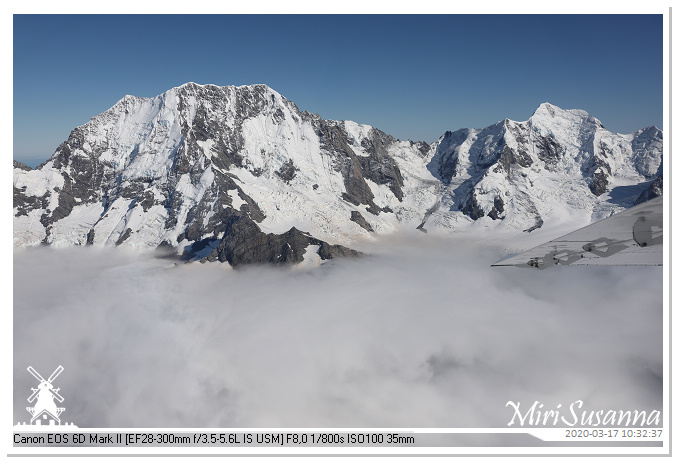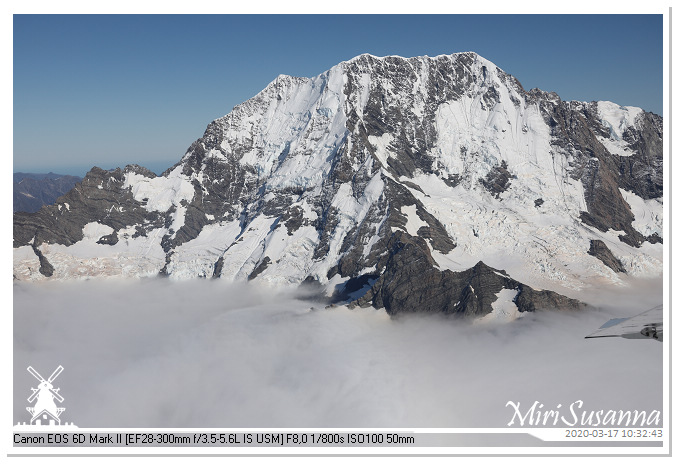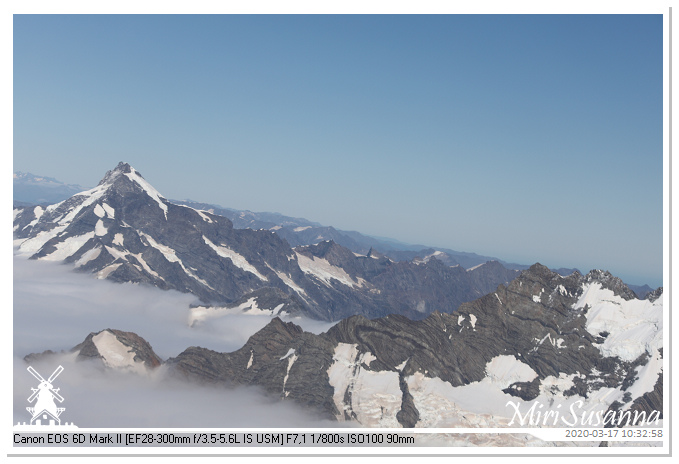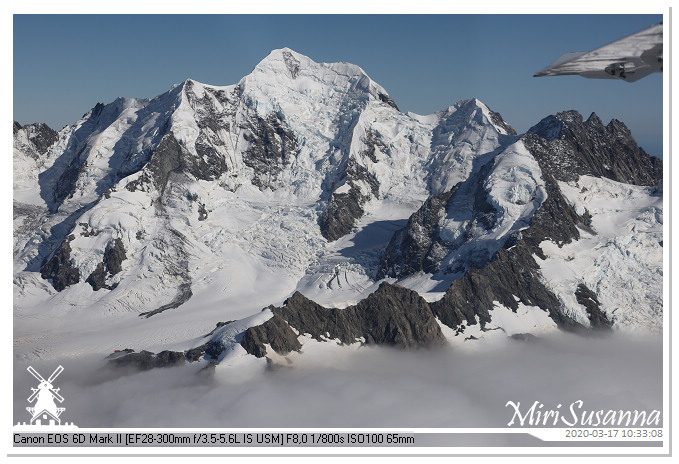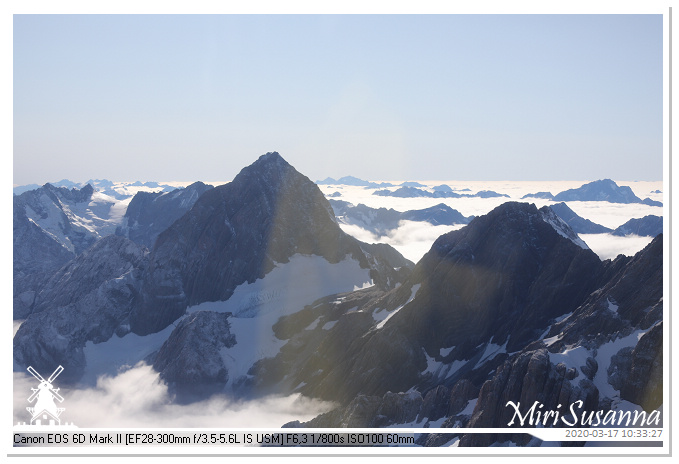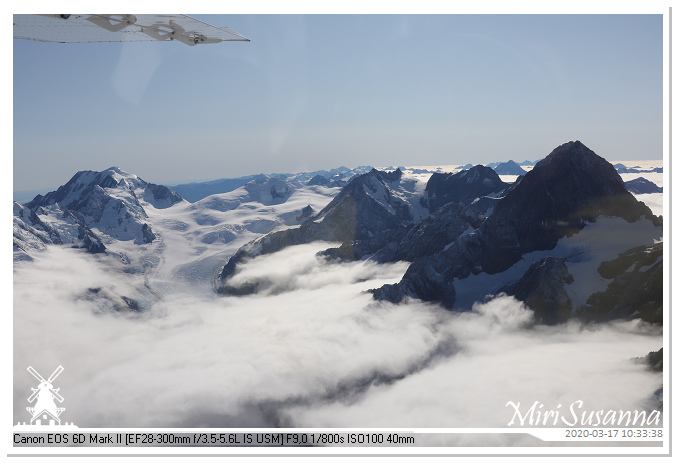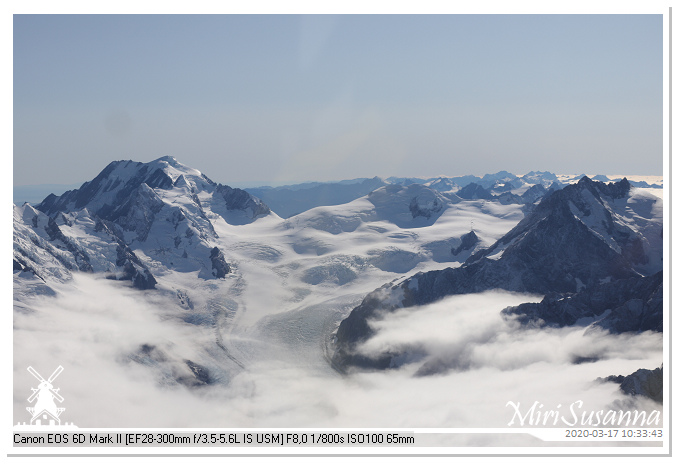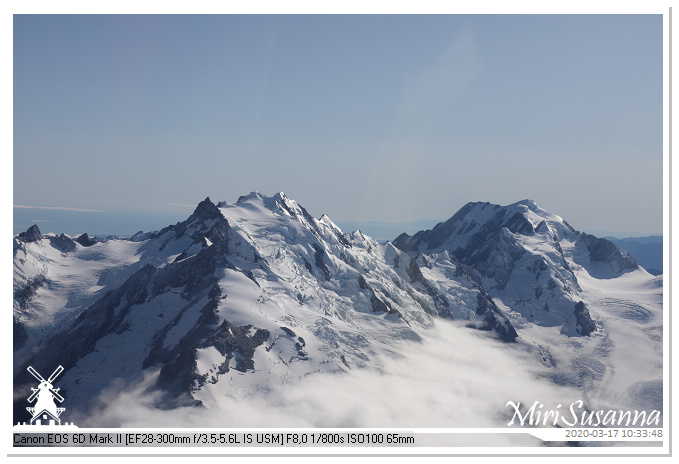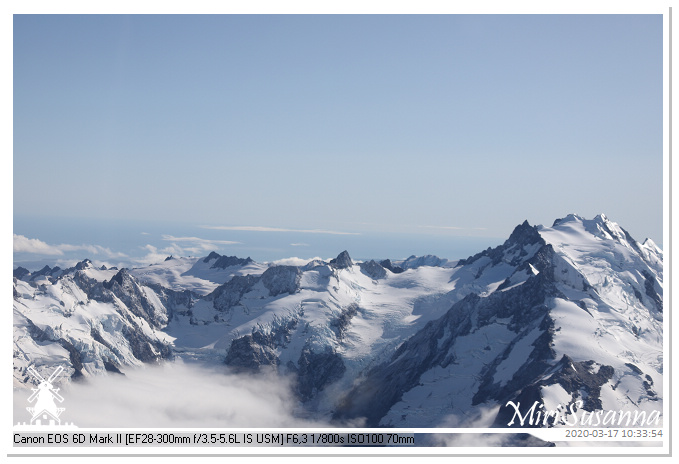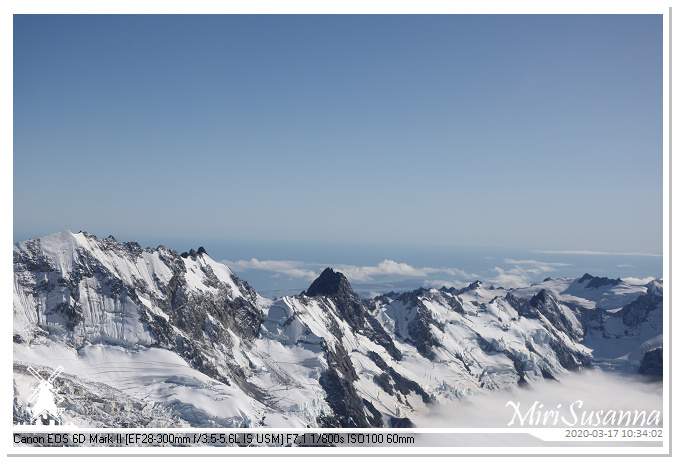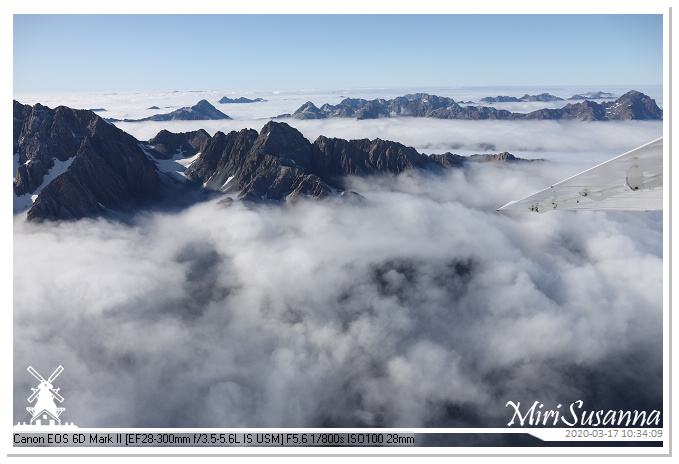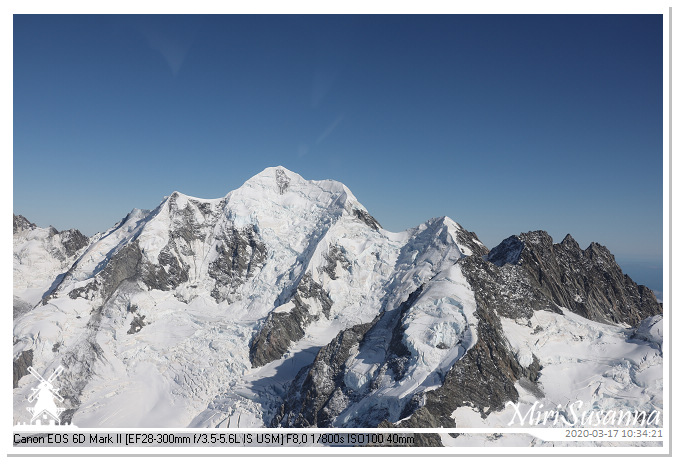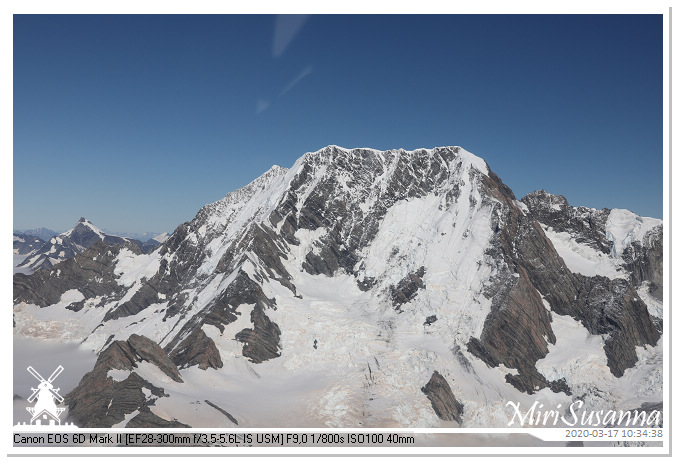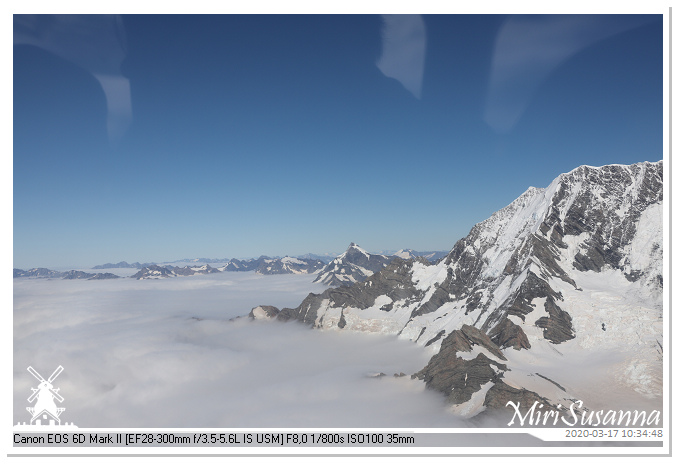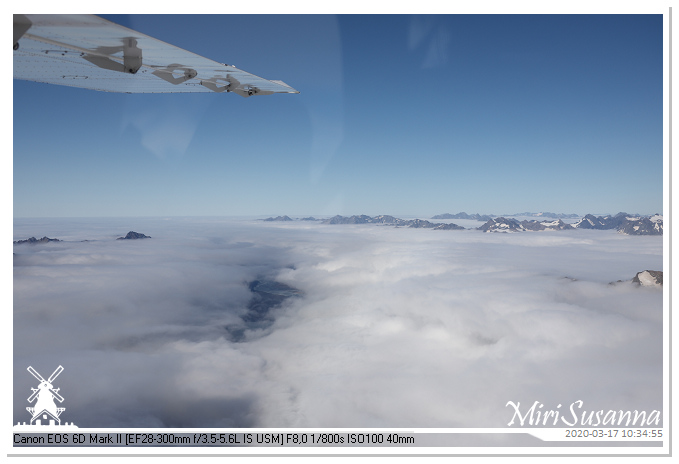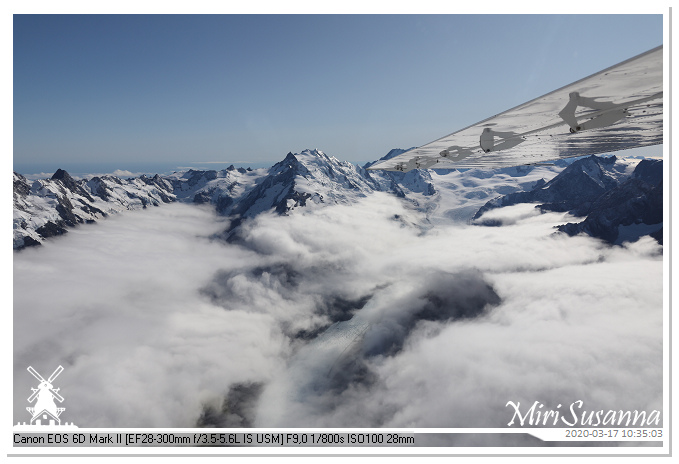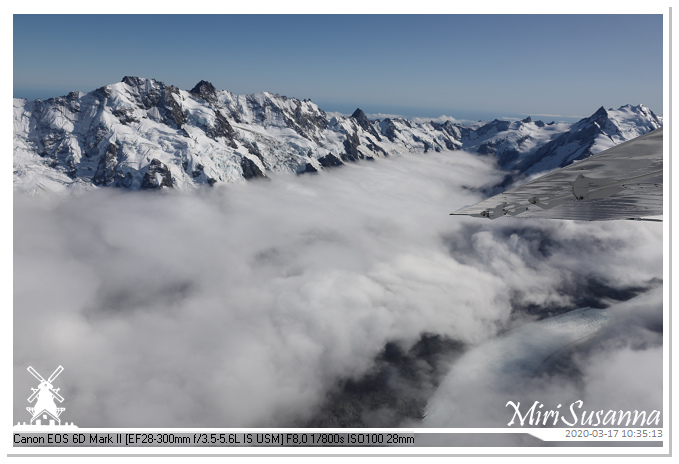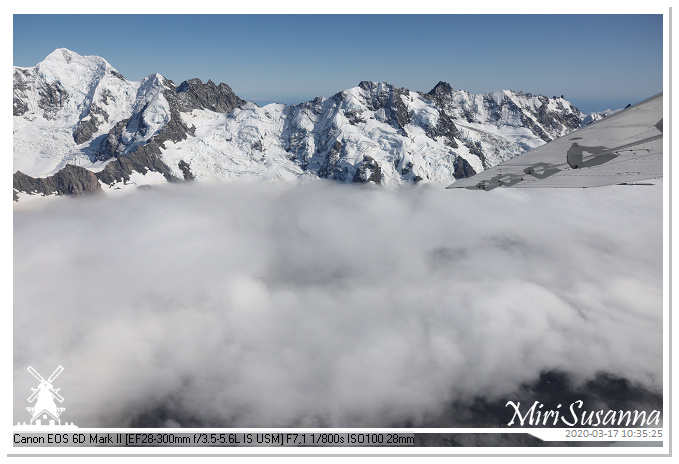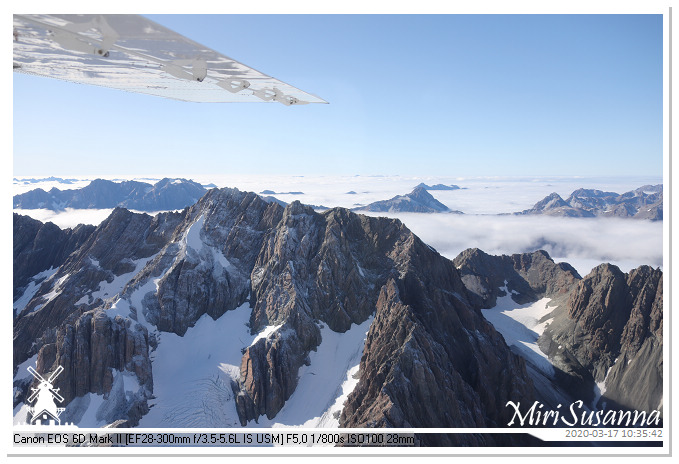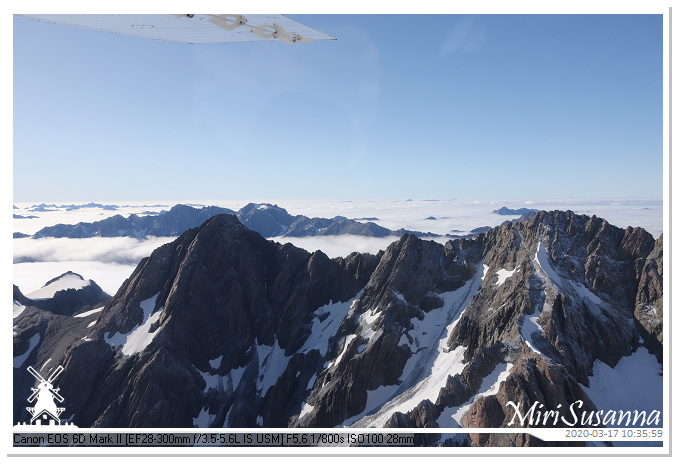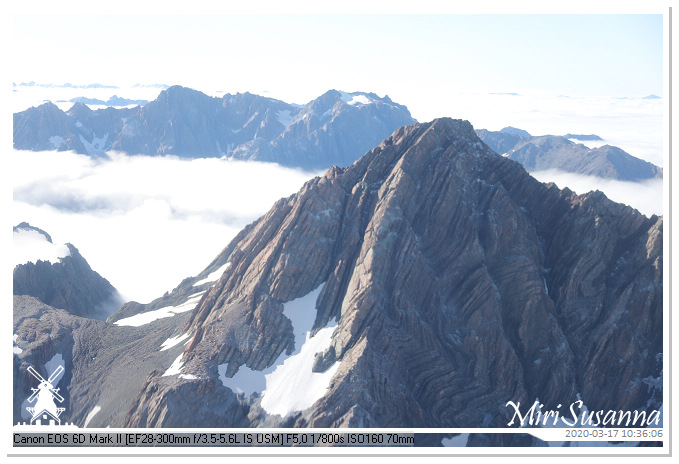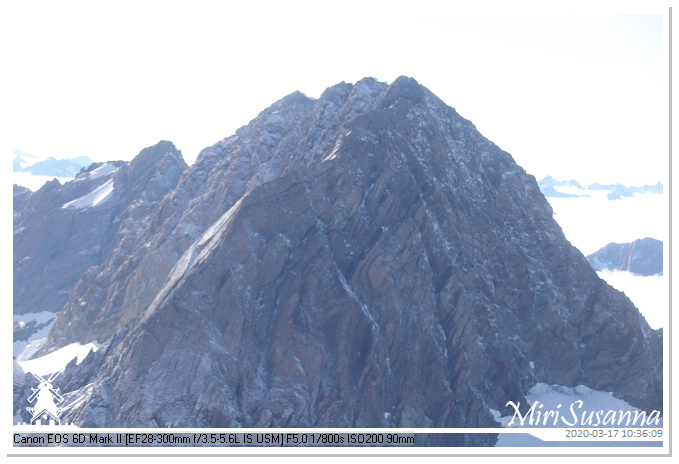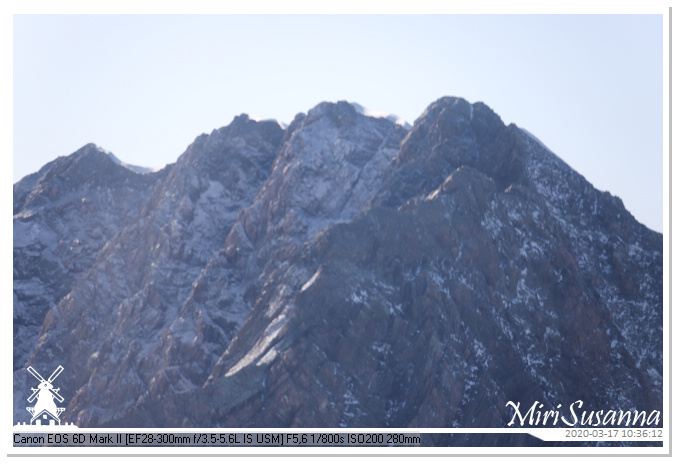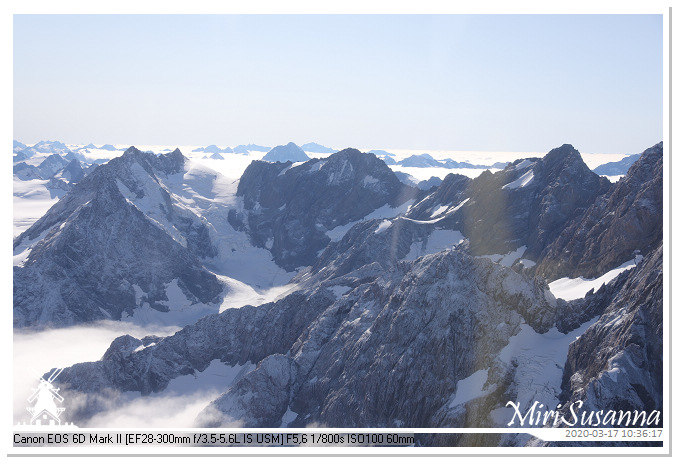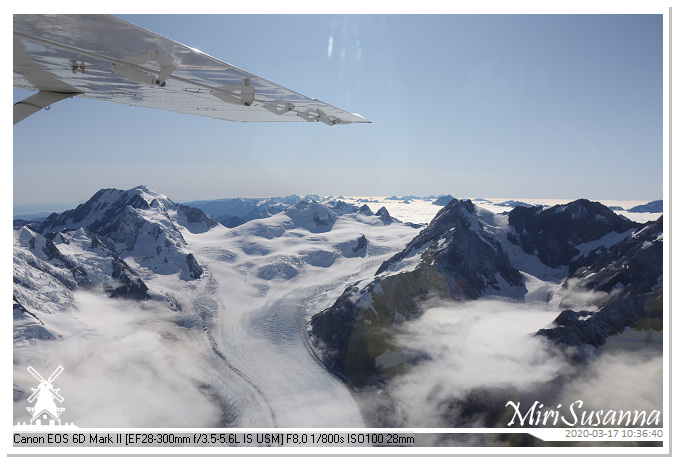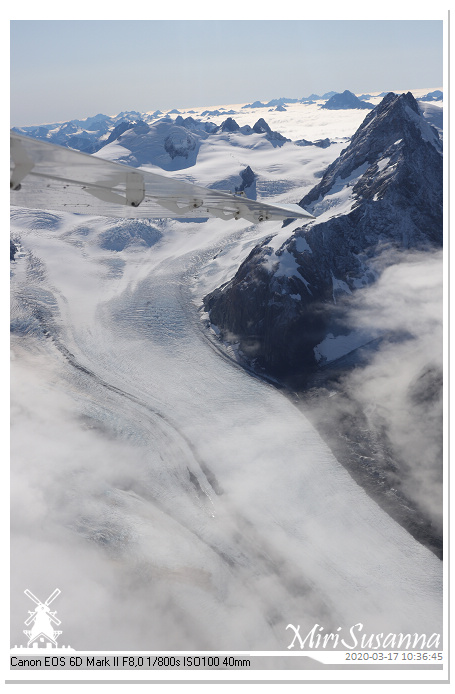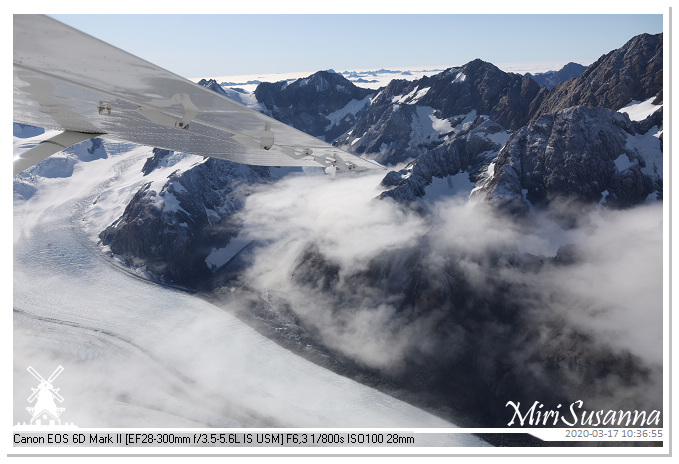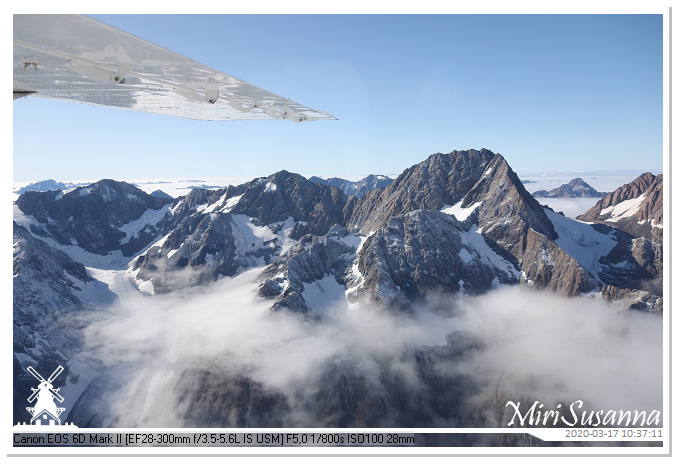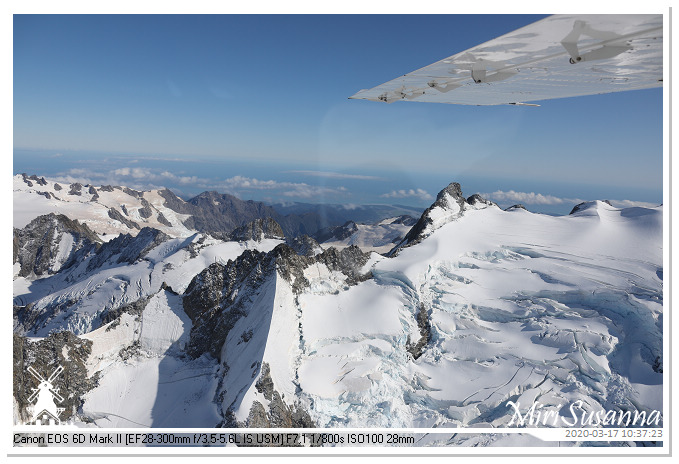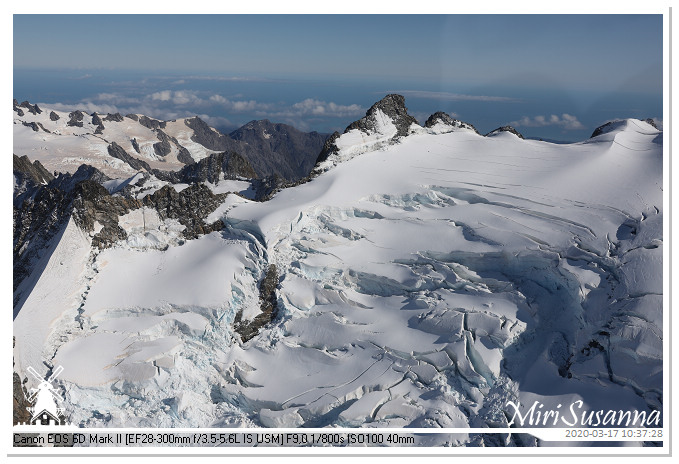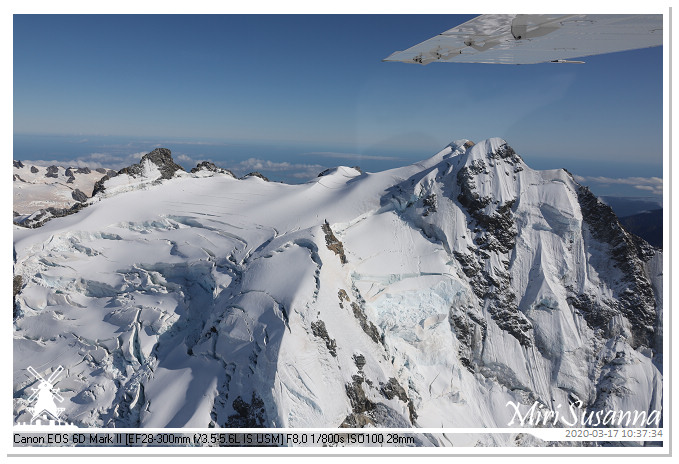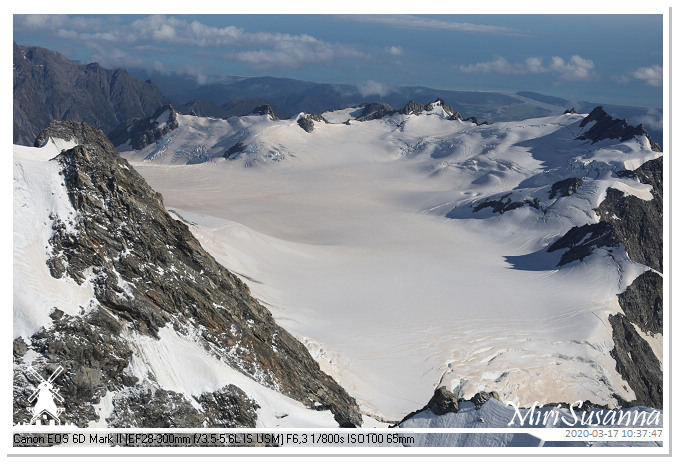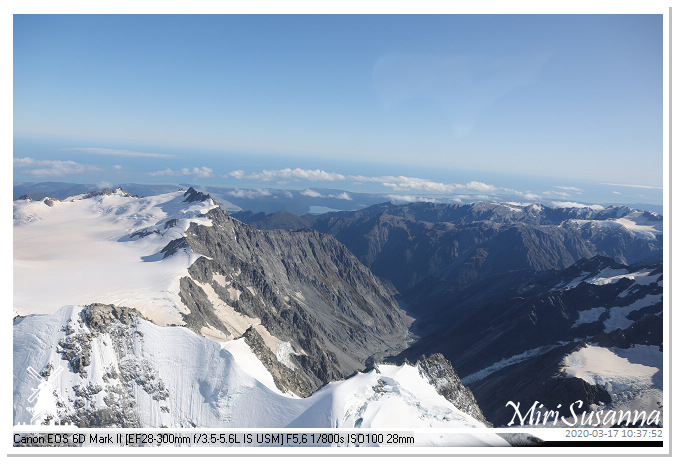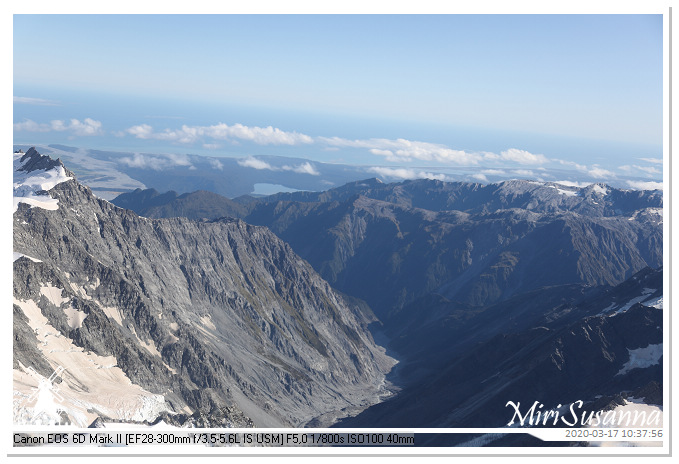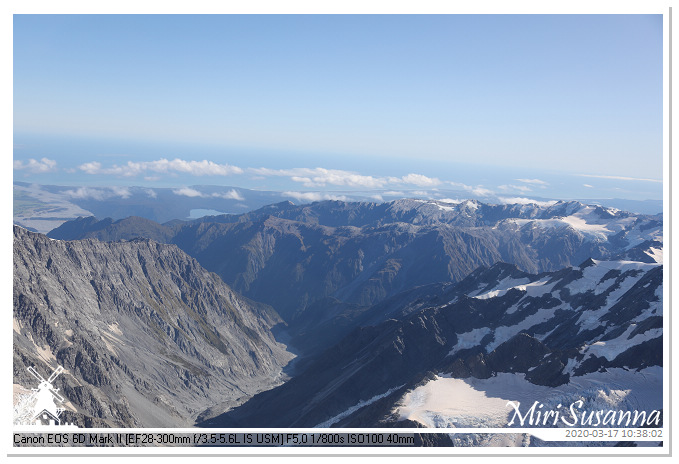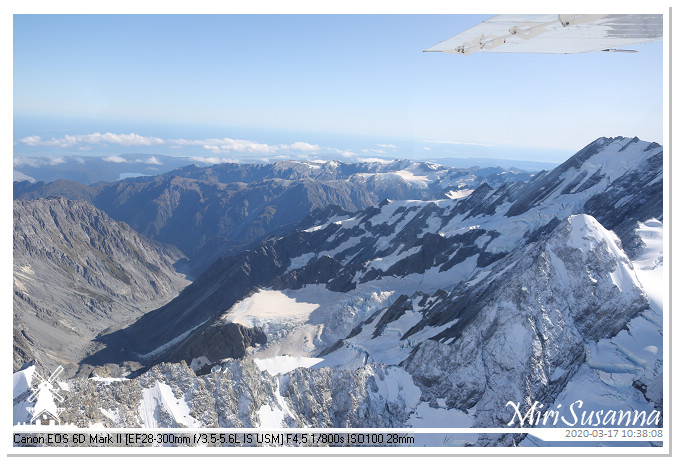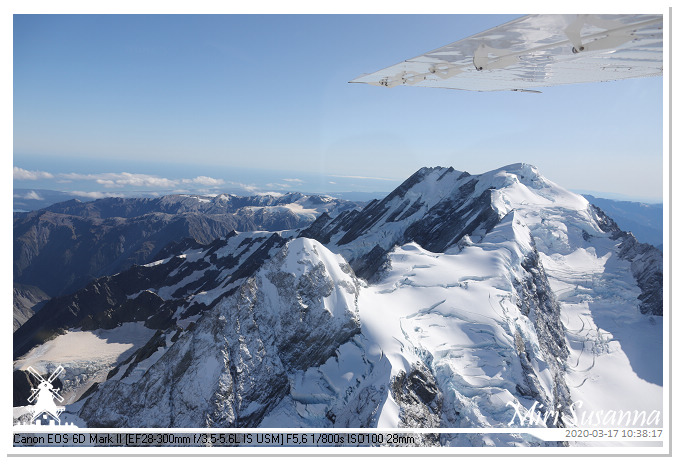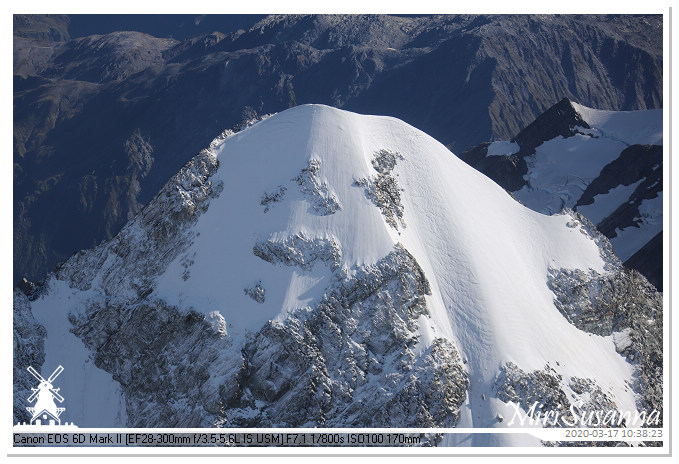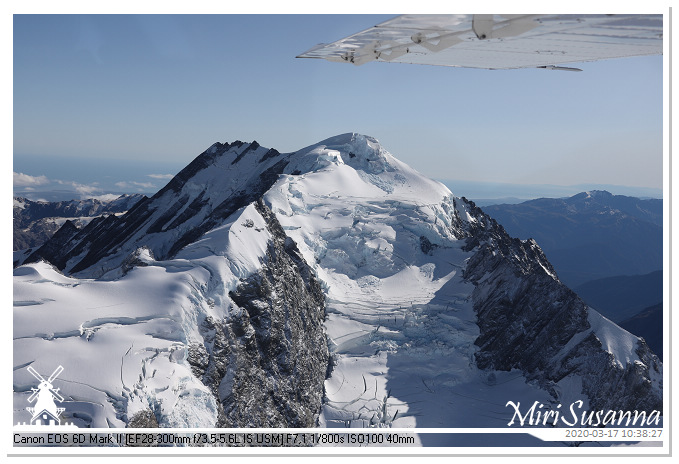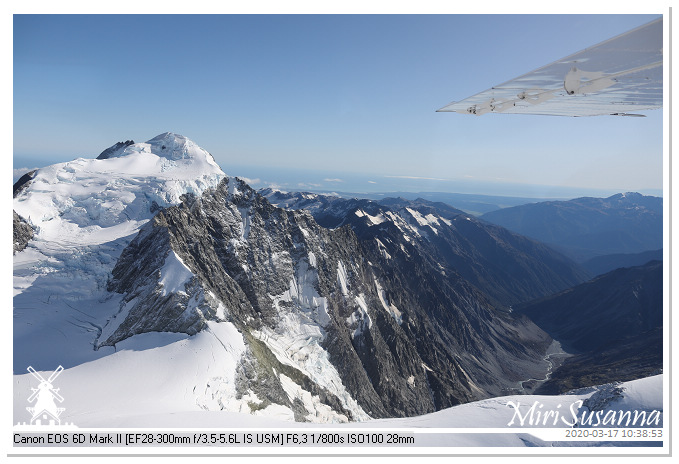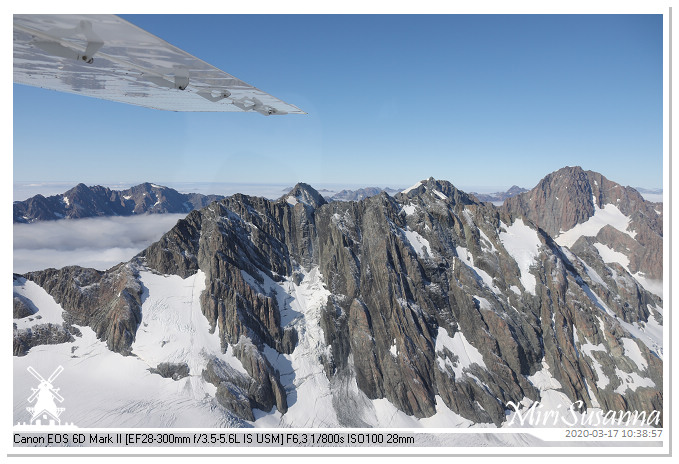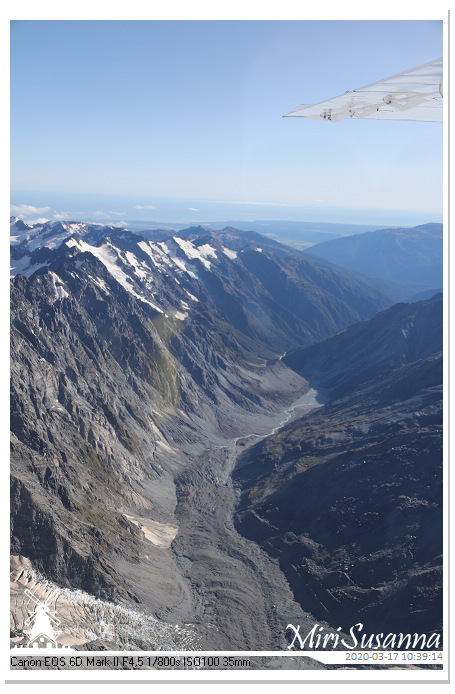 ~。Next Post。~
紐西蘭之旅彙整:
All about New Zealand Tour 2020:
[catlist tags="NZ2020″]