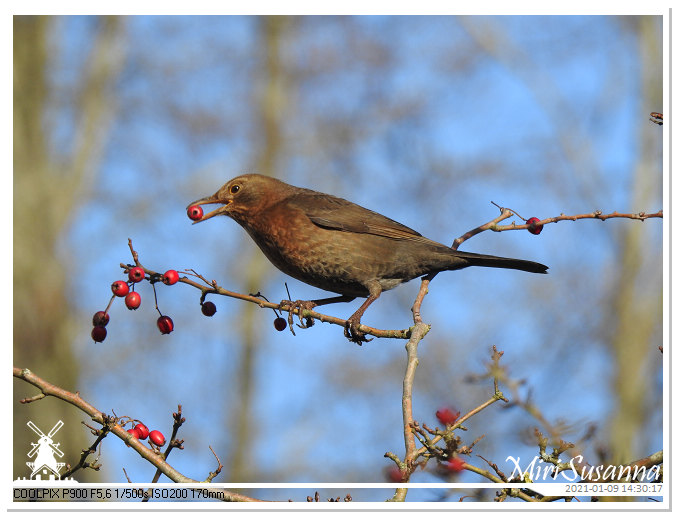 雖然台灣寒流高山下雪十公分,荷蘭這裡只降溫卻沒下雪,了不起就是早晨來個白茫茫的結霜景色。下午趁天氣好(冬天別管溫度幾度,有太陽、不下雨就算是好天氣),出去遛了一圈。先是遇到附近的老友夫婦,三人聊了兩公里方分道揚鑣,我才獨自拿著相機開拍景色。今天遇到的鳥不多,拍到的有紅嘴鷗、鸕鶿、斑尾林鴿、烏鶇和黑水雞。
Deze post zijn de foto's tijden wandeling in de buurt. Vogels in beeld zijn: kokmeeuw, aalscholver, houtduif, merel en waterhoen.
Today, the weather was so nice to have a walk and make photos. This post sharing the winter view and birds (black-headed gull, cormorant, wood pigeon, blackbird, and moorhen).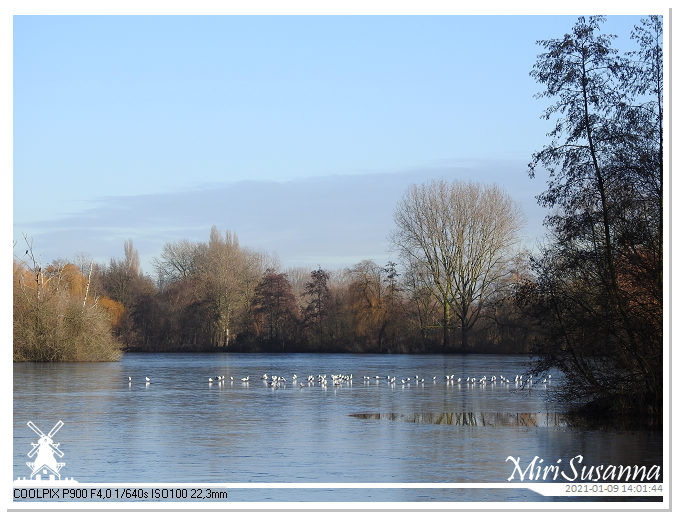 結了薄冰的湖面。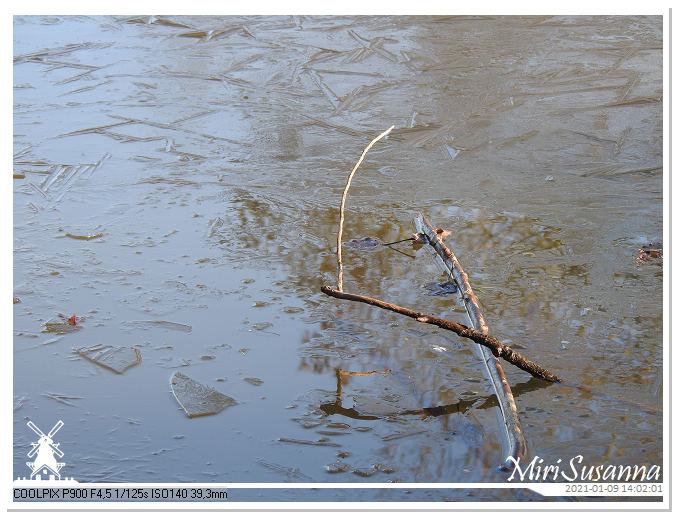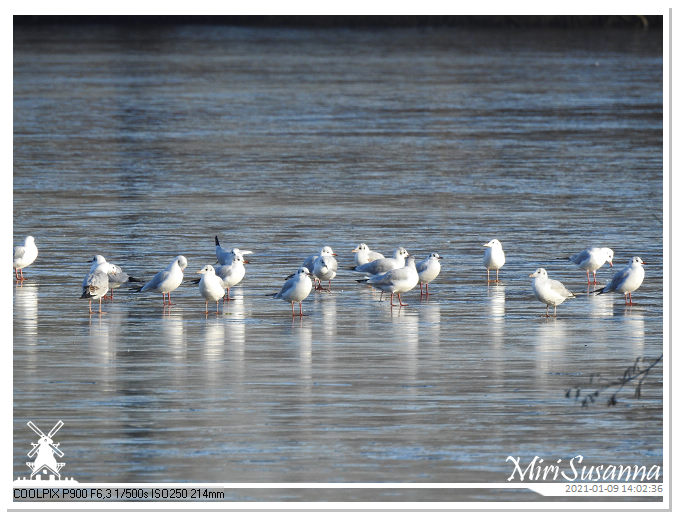 站在冰面歇腳的紅嘴鷗。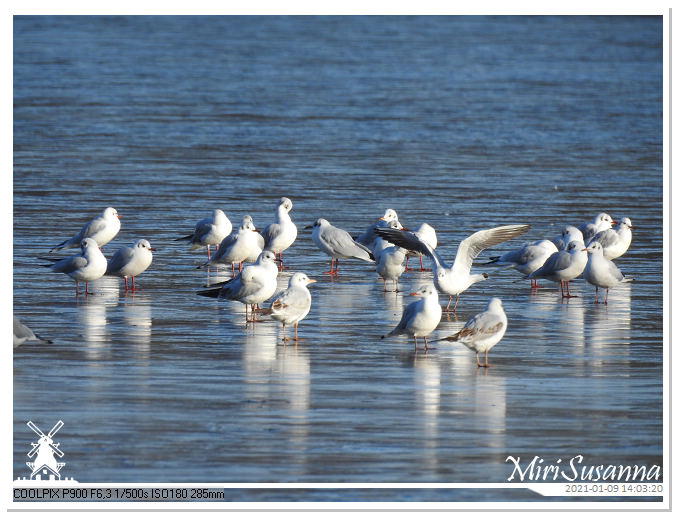 Kokmeeuwen op ijs.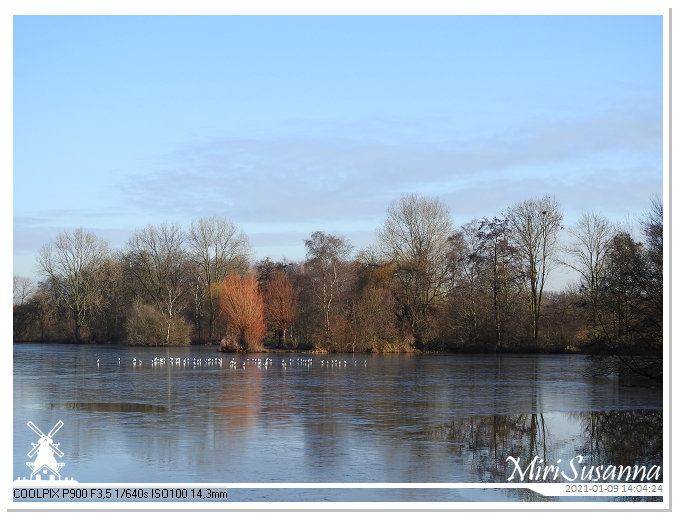 太陽很大、無風,雖然溫度約攝氏四度,感覺卻很溫暖。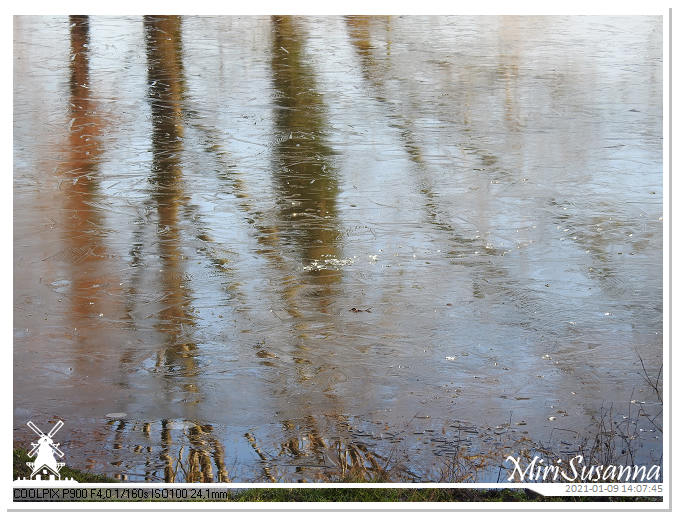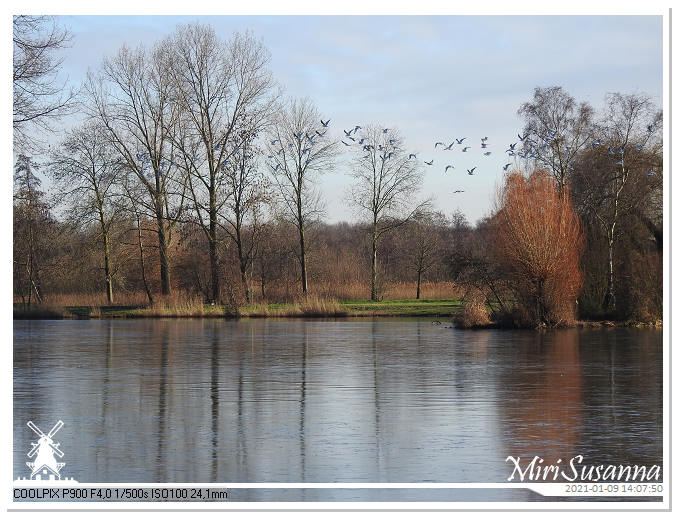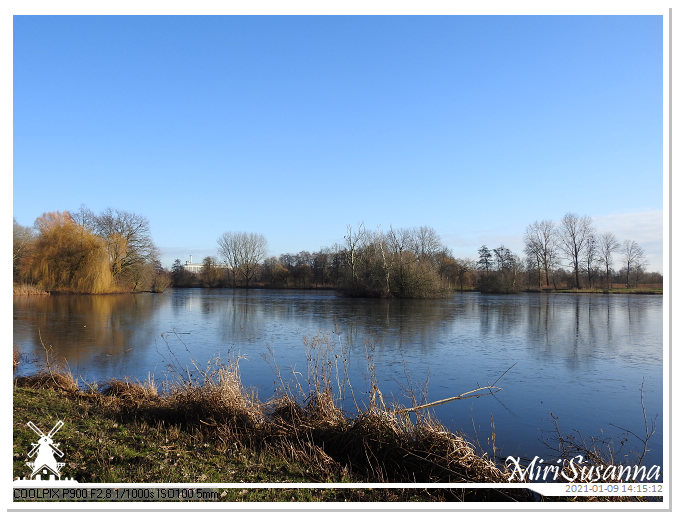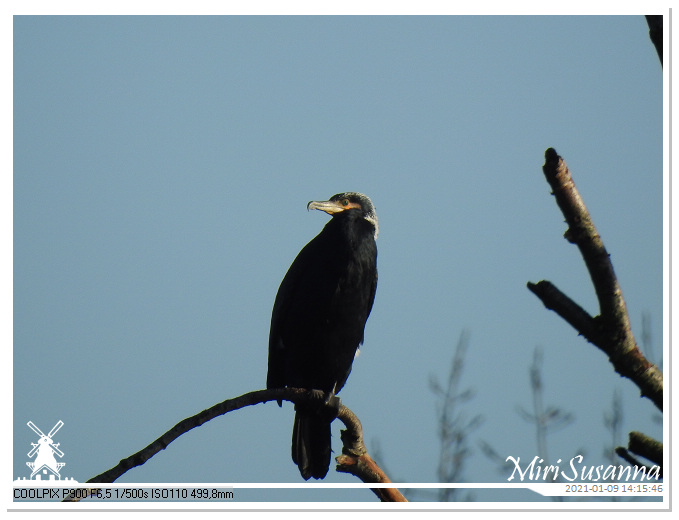 鸕鶿。
Aalscholver, The great cormorant.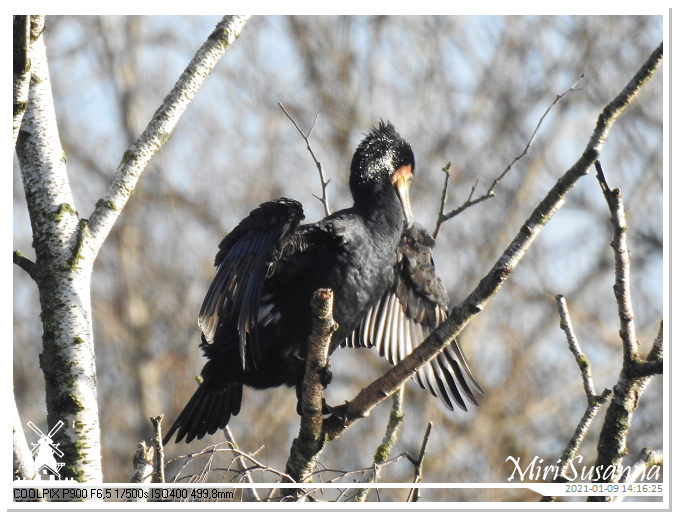 這應該是剛下水了,在晾翅膀。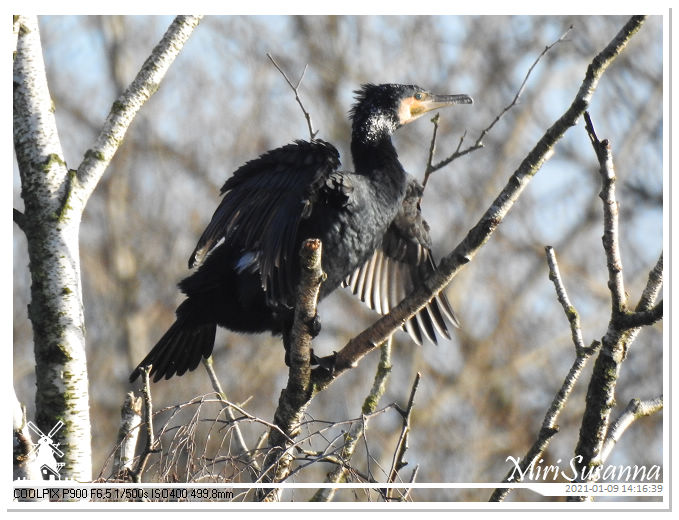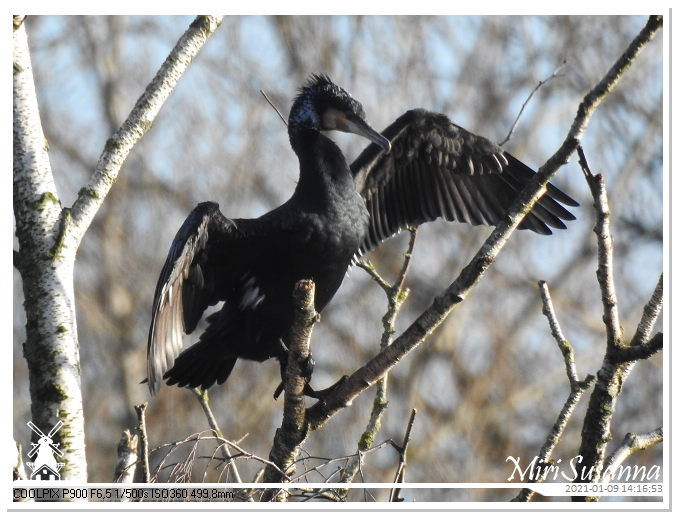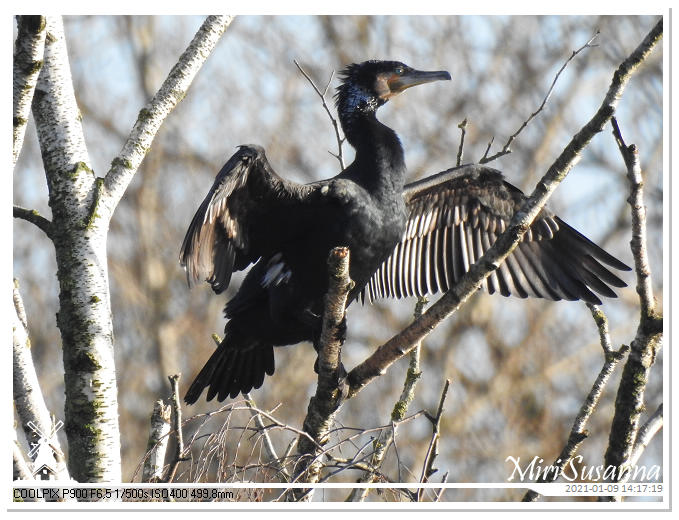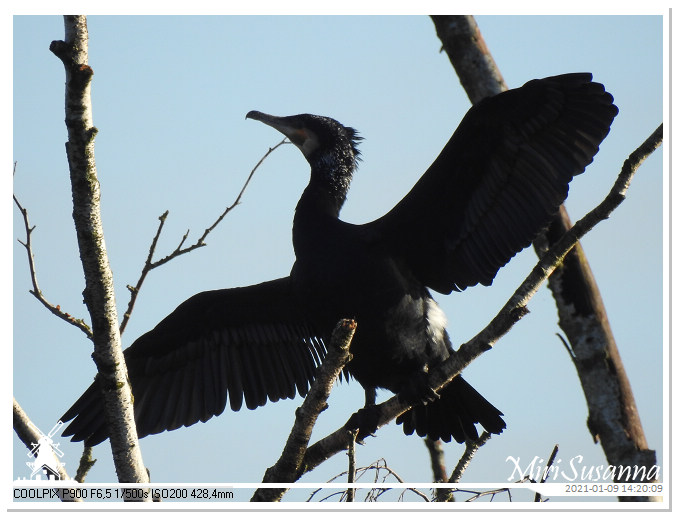 轉身繼續曬。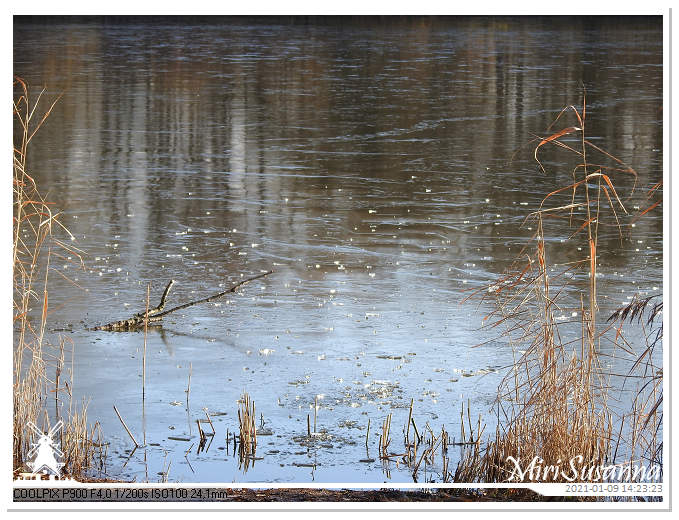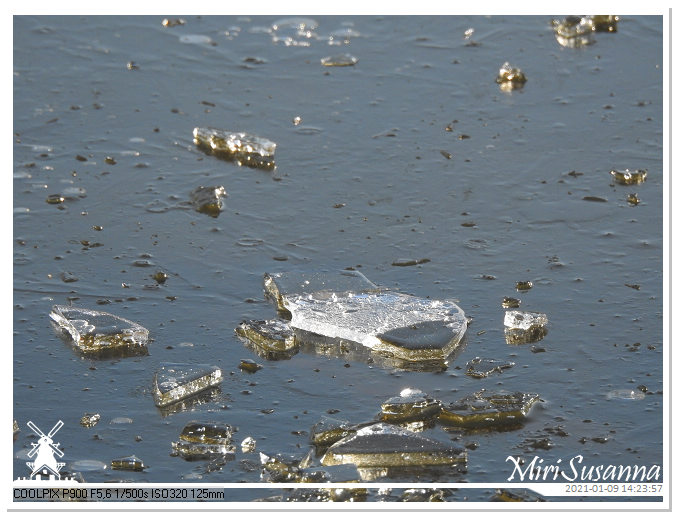 斑尾林鴿。
Houtduif, wood pigeon.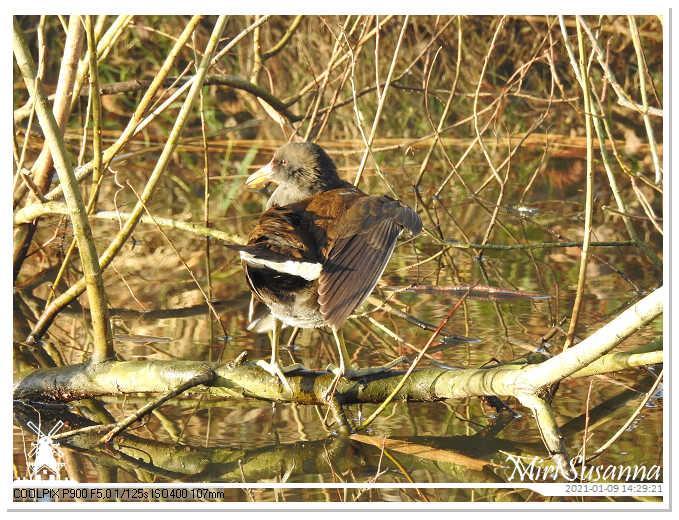 黑水雞。
Waterhoen, Common moorhen.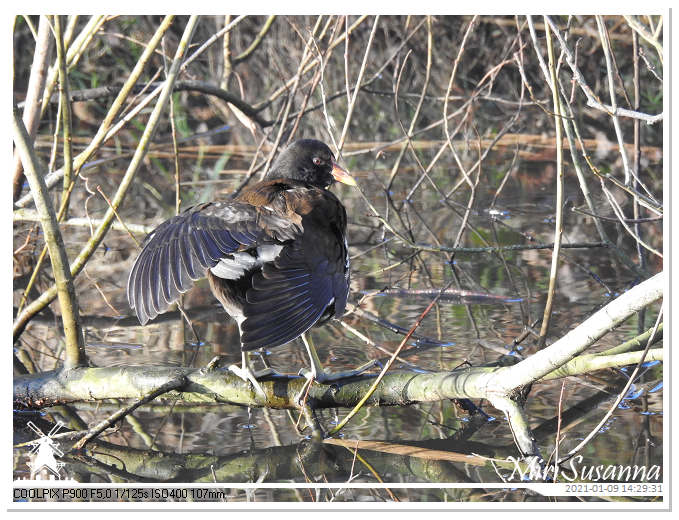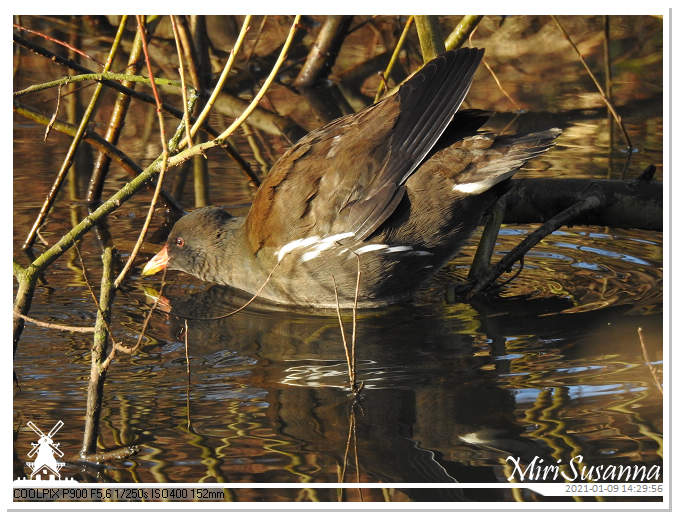 烏鶇(雌鳥)。
Merel, Common blackbird (female).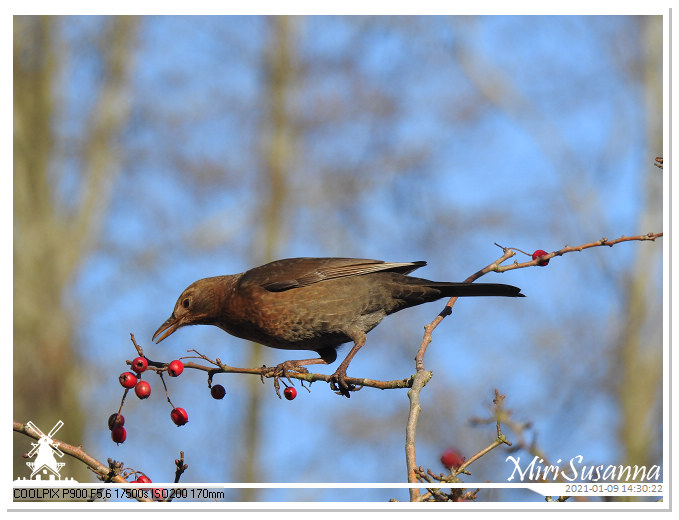 瞄到牠時已來不及換連拍,只能靠運氣看能不能拍到牠銜著果實的特寫。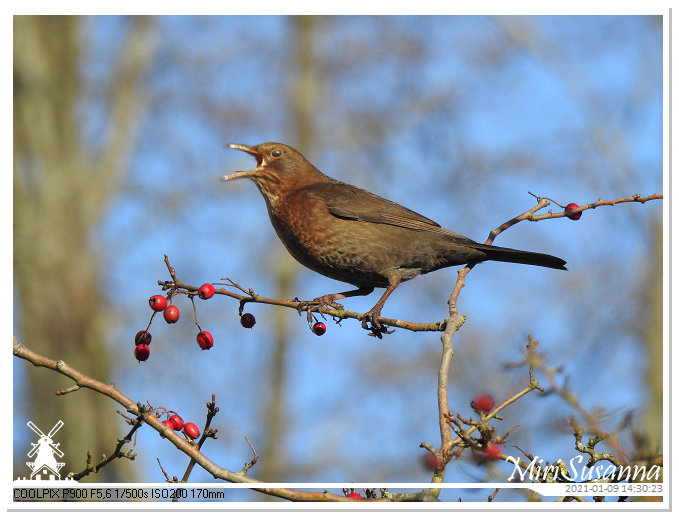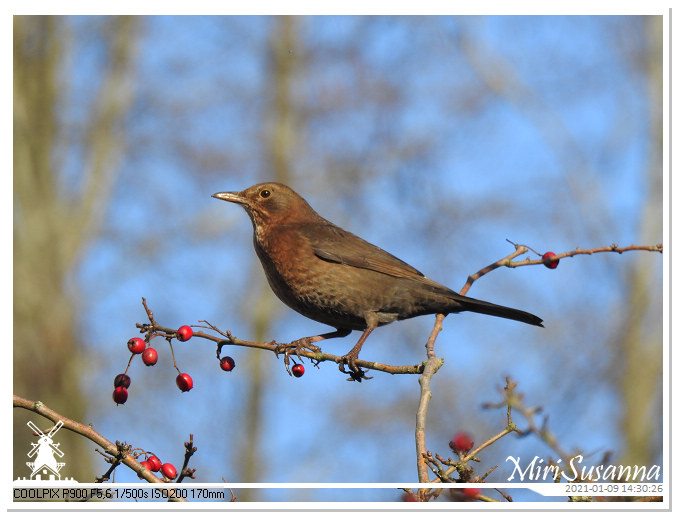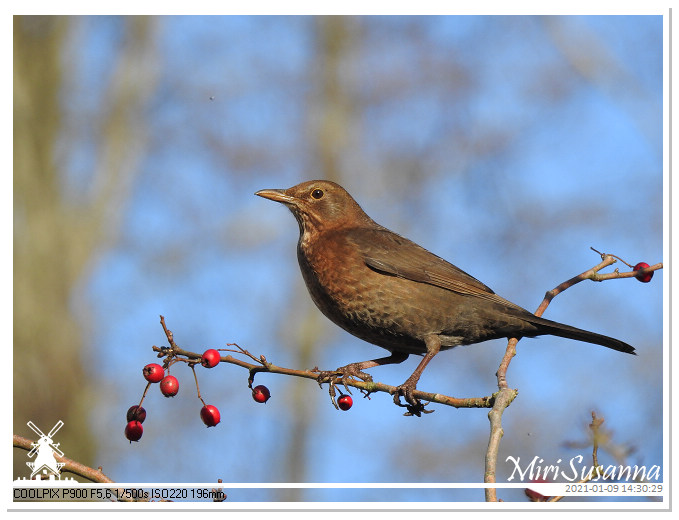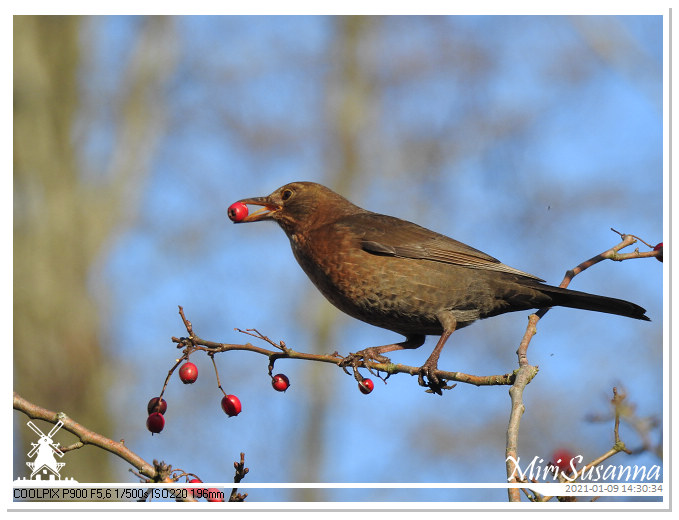 短短不及半分鐘,還是拍到幾張滿意的,這女士吃了幾顆就飛走了。