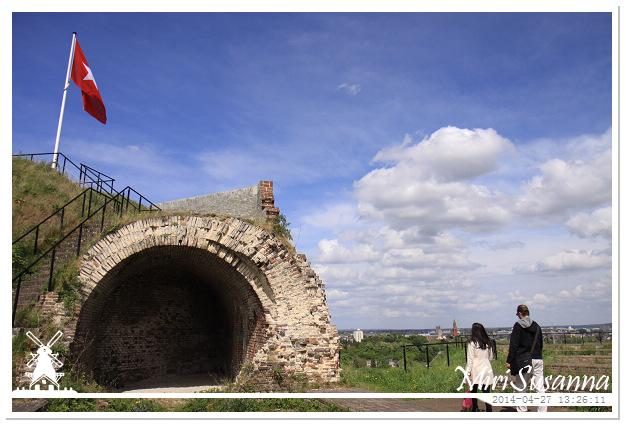 馬斯垂克是座位於荷蘭南部的古城,從中世紀開始一直是個軍事要地,離恩荷芬約一個小時的車程。這次一日遊主打聖彼得堡壘和洞窟,然後到馬斯垂克市中心走走。
Maastricht is an ancient city in the south of the Netherlands, about an hour driving from Eindhoven. The focus of our trip is to visit the Fort and the underground caves at Mount St. Pieter.


Grotere kaart weergeven


Maastricht welcome us with sunshine.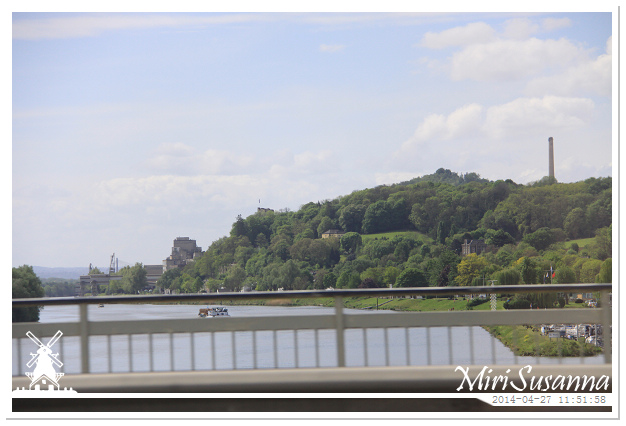 Mount St. Pieter, actually is hill plateau with a limestone massif.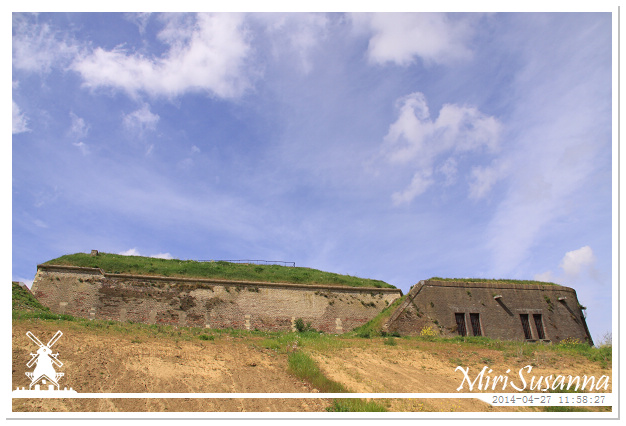 Fort St. Pieter.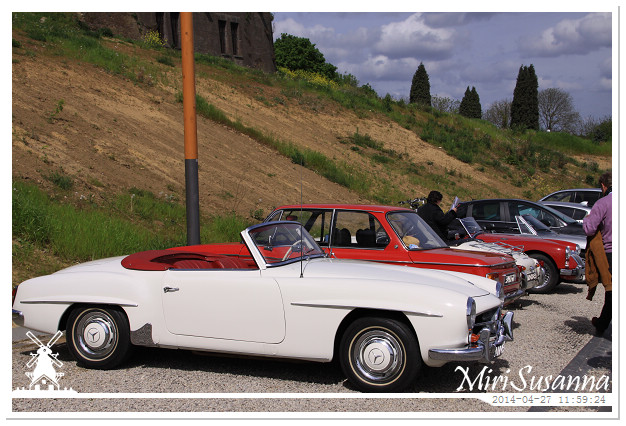 碰到古董車的車聚。
Gathering of Oldtimers.


聖彼得山,一座充滿故事的山(丘?)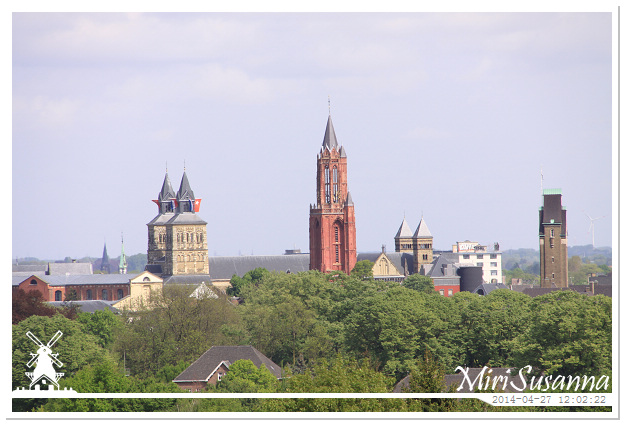 遠眺馬斯垂克。
Maastricht in sight.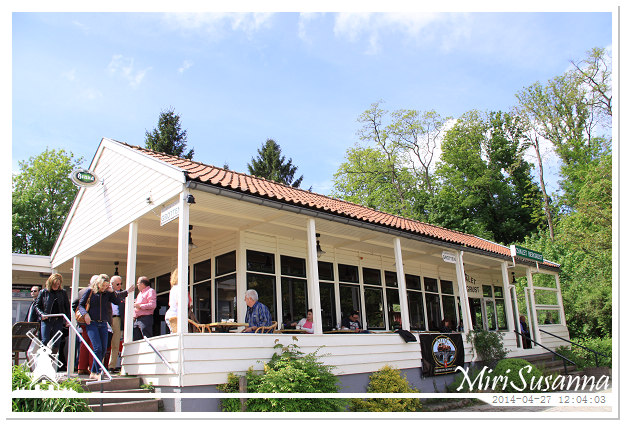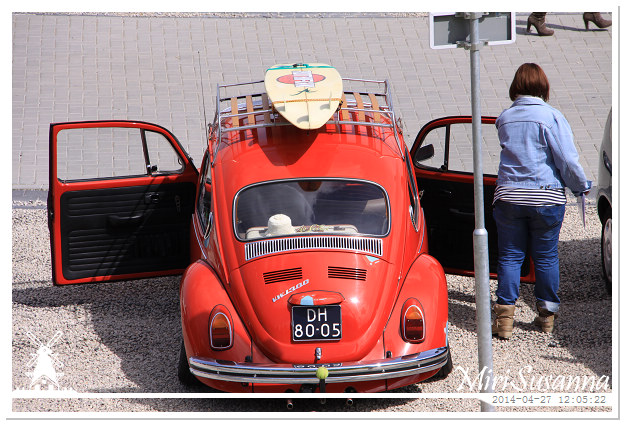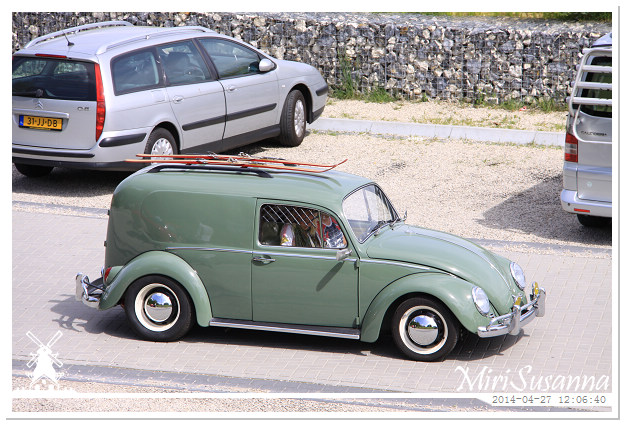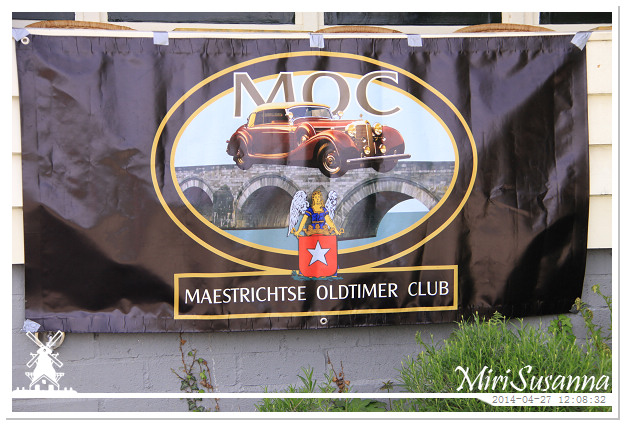 這兩個點無法自由參觀,一定得參加導覽。我們網路上買好票,就等著聚合。
To visit these two locations, we must join the guided tour.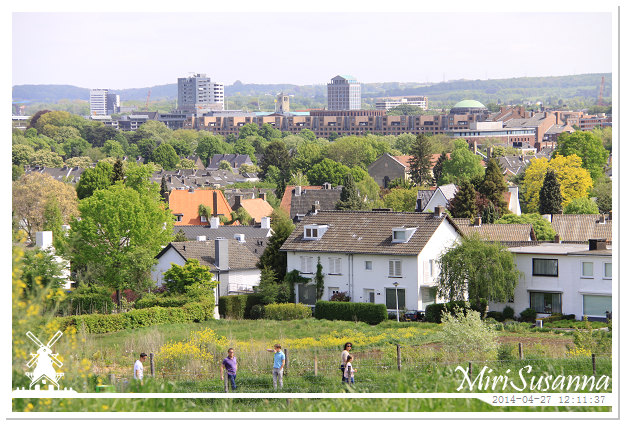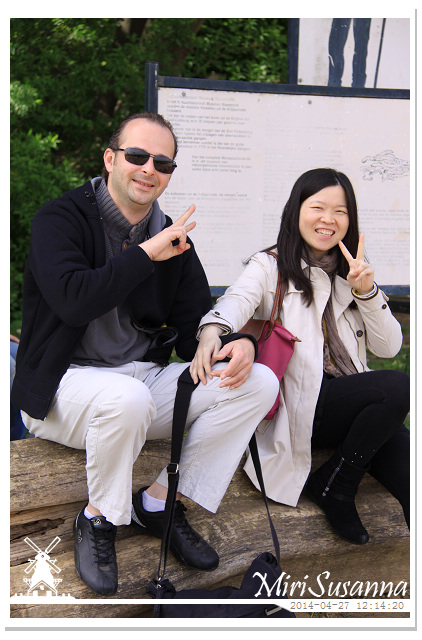 我們先參觀堡壘。
We're going to visit the fort.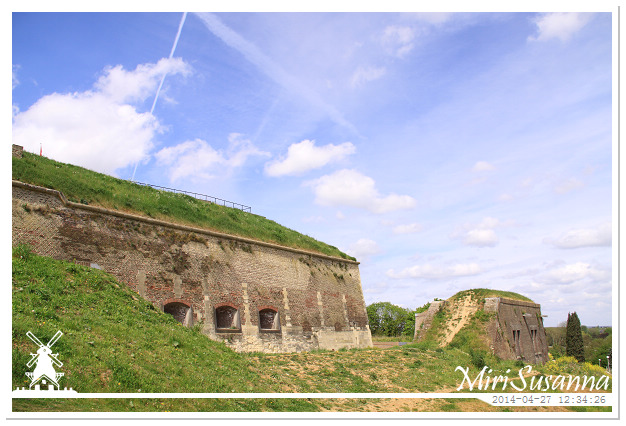 整修後的堡壘。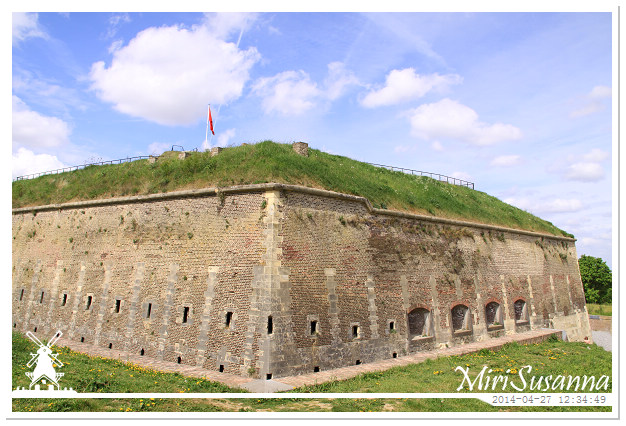 堡壘呈五角形。
The fort is in pentagonal shape.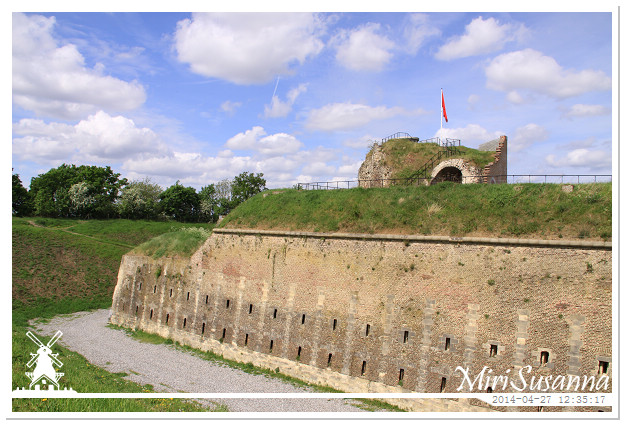 上面兩層是後來增建的,但後來都沒派用上場。
The 2nd and 3rd floors are extended later, but never in use.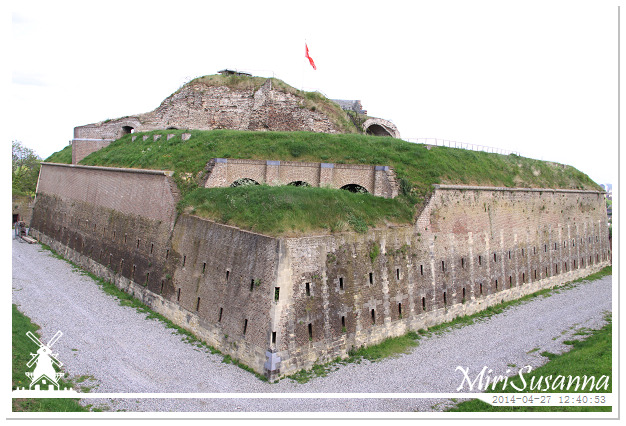 下面的石頭路,以前是護城的泥漿帶。因為山上沒辦法聚水成河來護城,只好用泥漿來提高敵人攻城的難度。
This fort is located on the hill and could not get enough water to full the moat/river, so they used mud  to increase the difficulty for their enemy to approach the fort.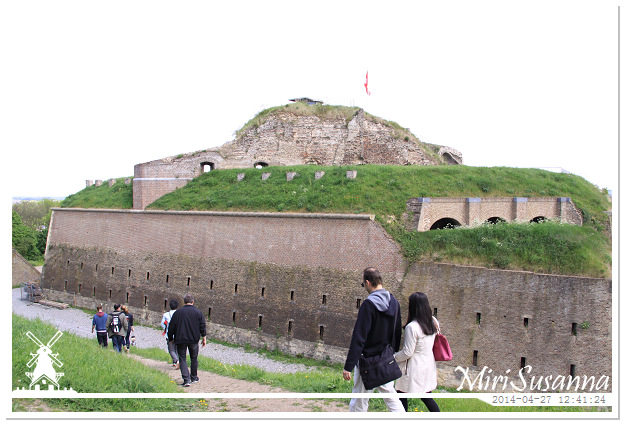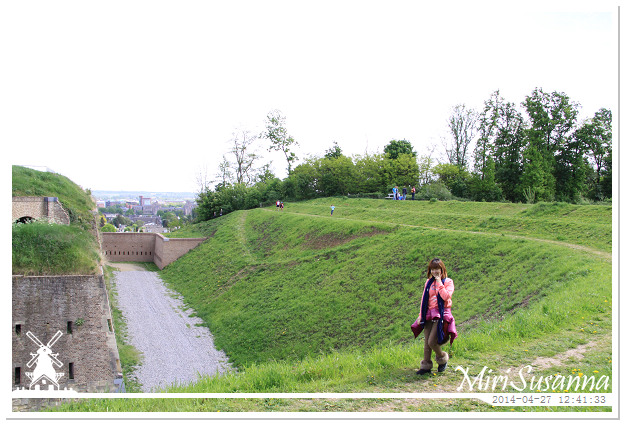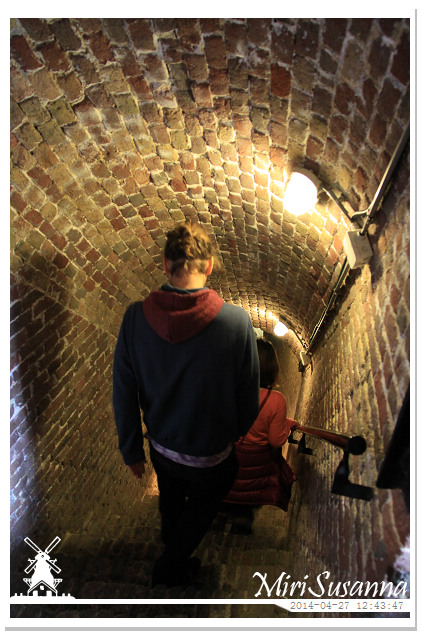 Walking down stairs.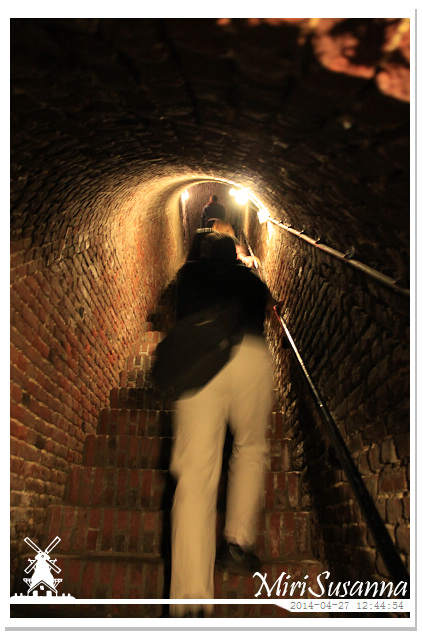 Across the  bottom of  "river", then up stairs again to enter inside area of the fort.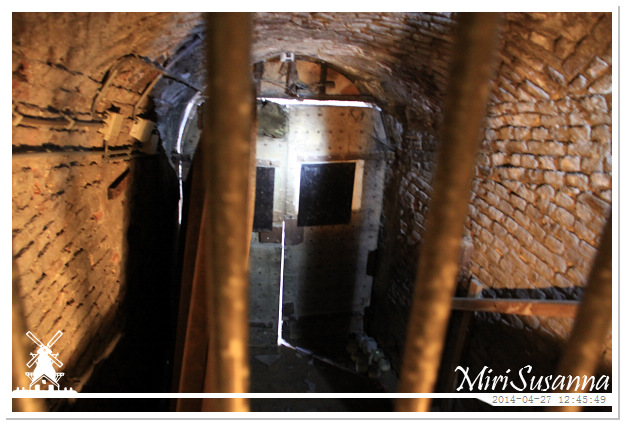 Ancient gate.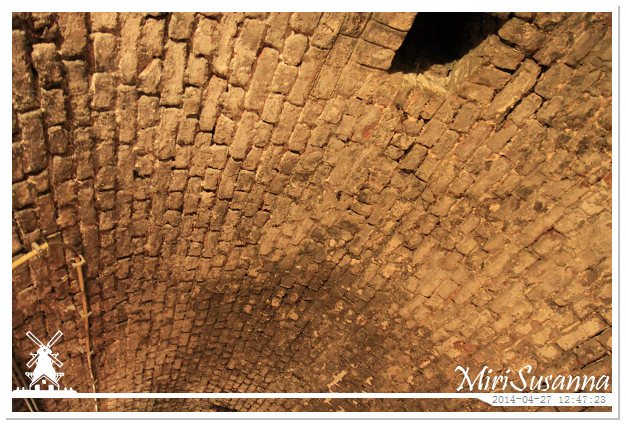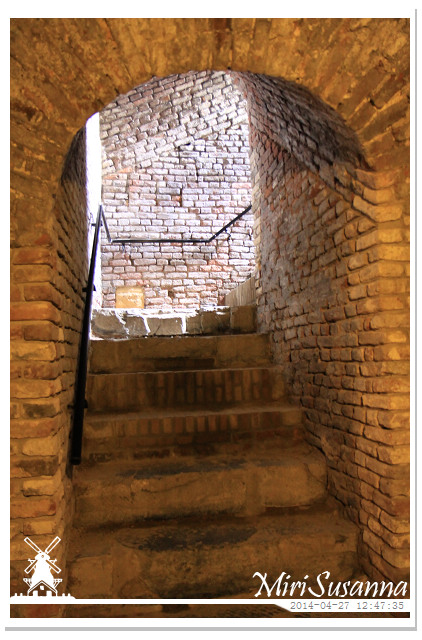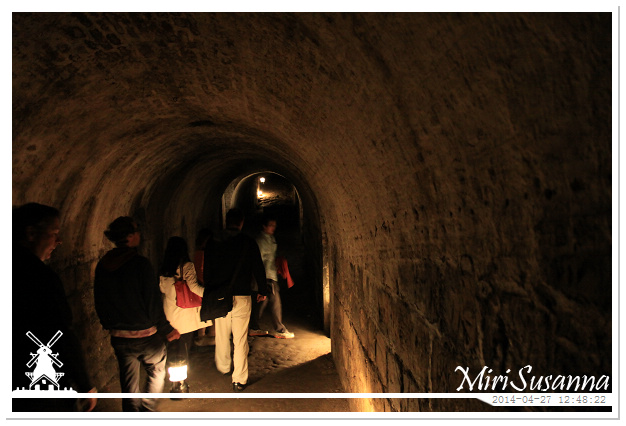 This room has been created as the arsenal of the fort, but they forgot to make it waterproof. So, this was never been used for the original purpose.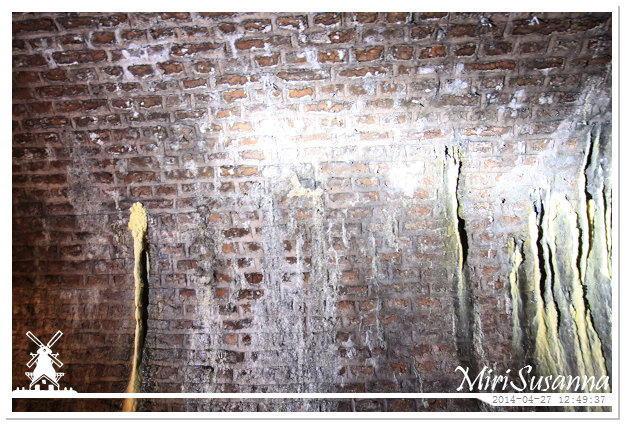 Leakage.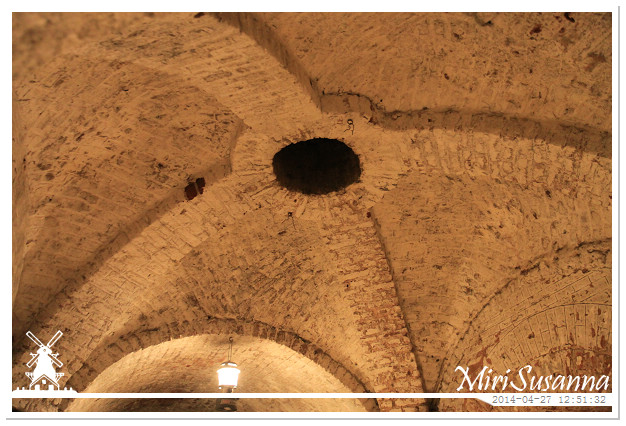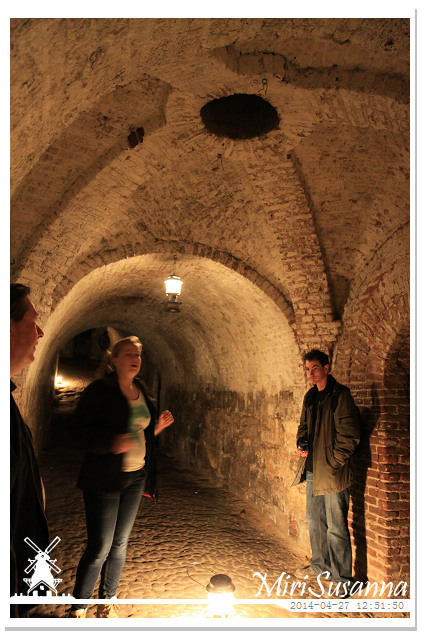 Here is the centre of the fort. The round hole up there is for communication.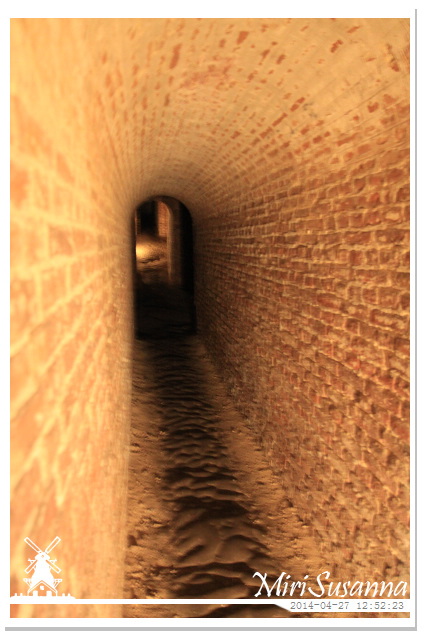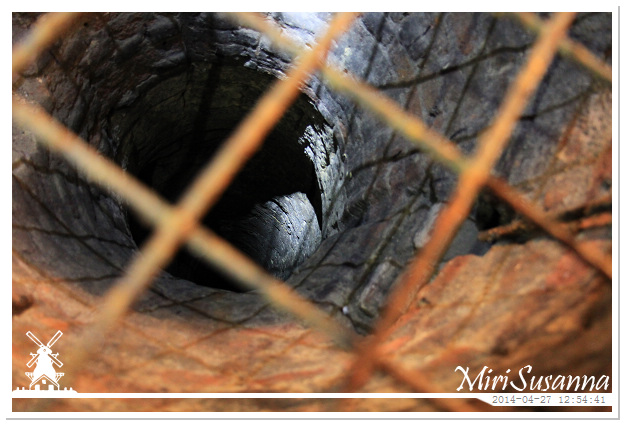 Old well.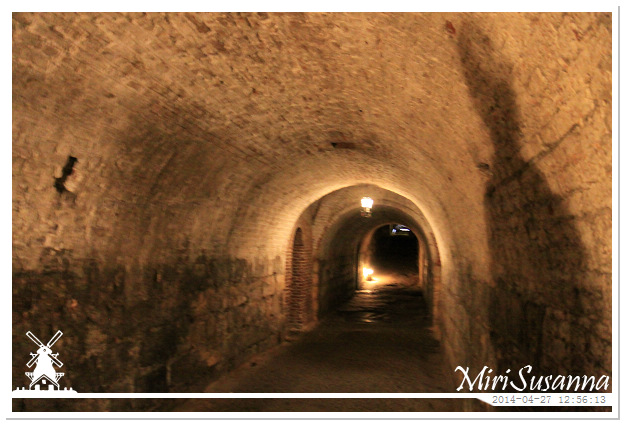 上下兩層,每層各三個洞口。上層可攻擊堤上的敵人,下層可攻泥漿區的敵人,總共六個方向。這是我第一次看到這麽天才的設計。一般都是一個洞,角度和視野都被局限。
There are two layers, with three holes each, can attack the enemy at the dike and in the mud area, 2×3 =6 directions at single point, genius!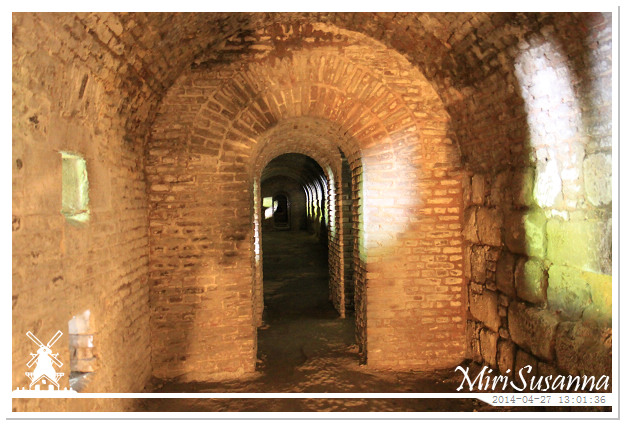 為了增建第二和第三層,柱子都加大以增加承載力。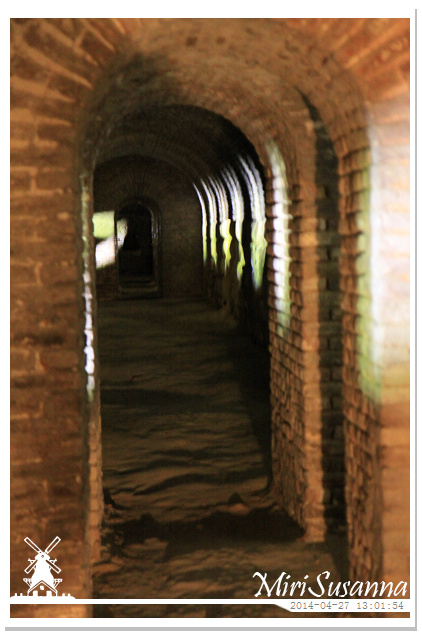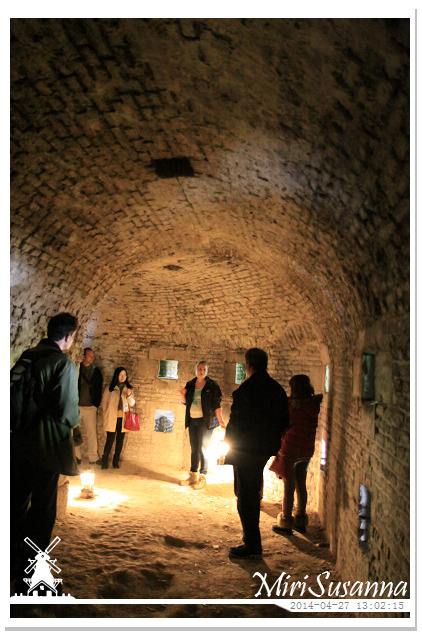 再來一張三個洞口的。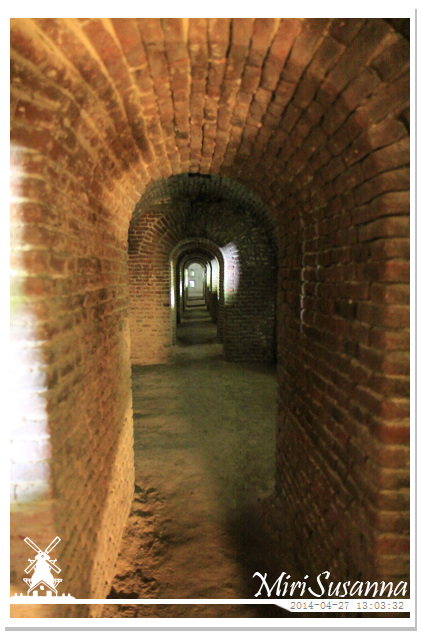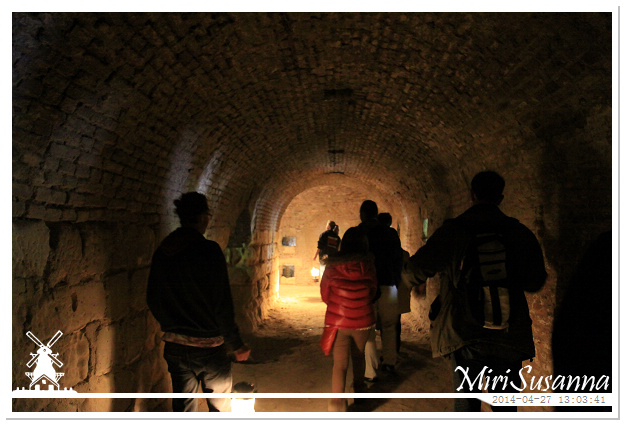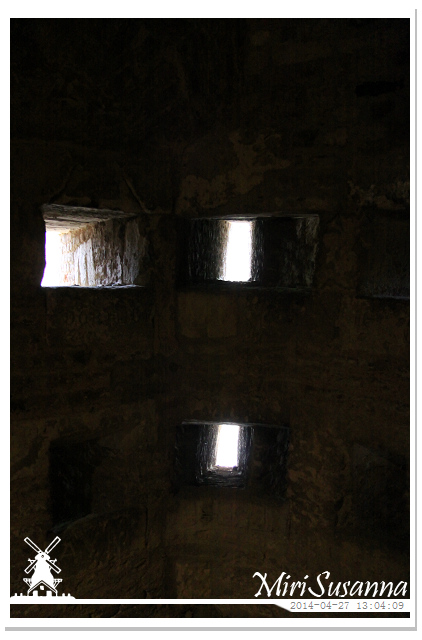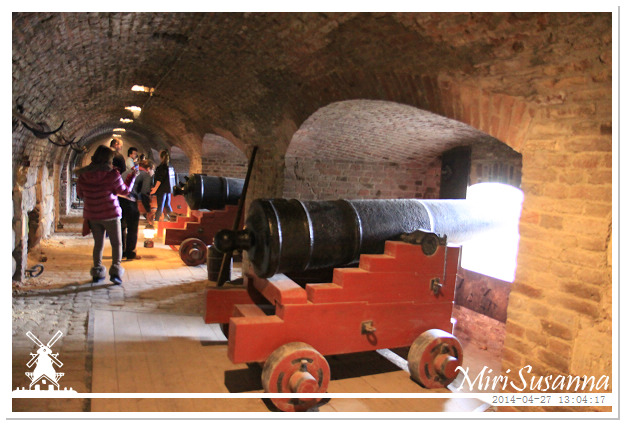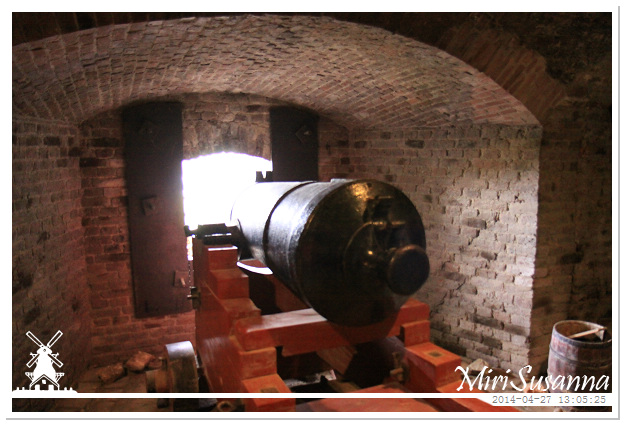 Our guide shows us how to lift the canon to adjust the fire angle.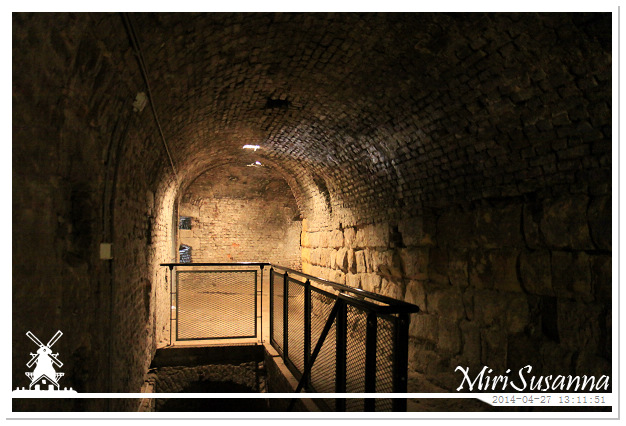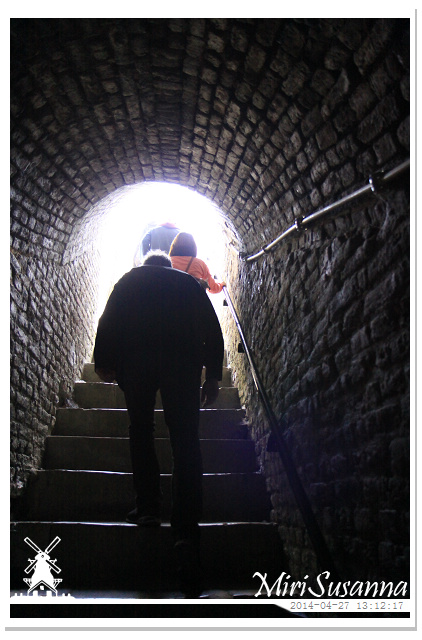 來去參觀頂層。
Goto top floor.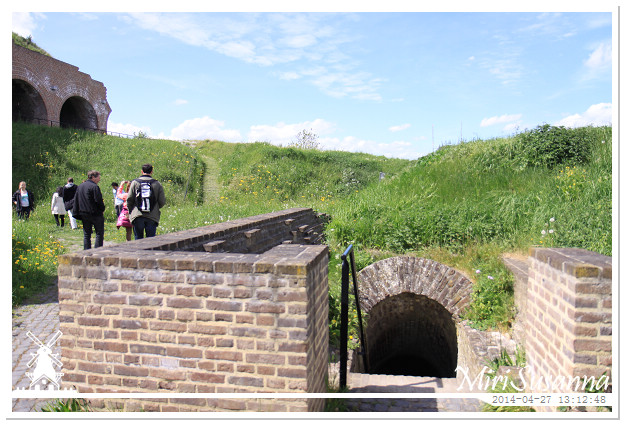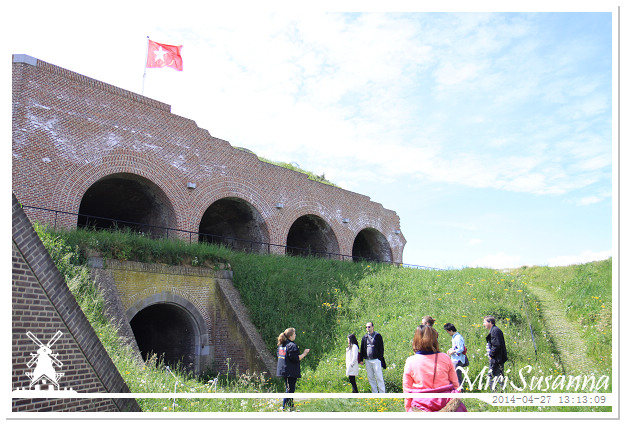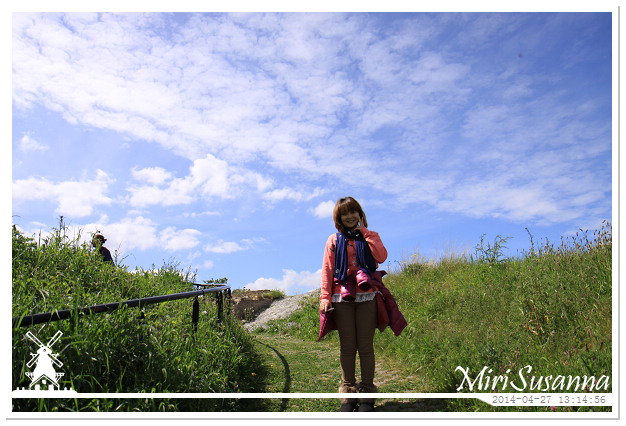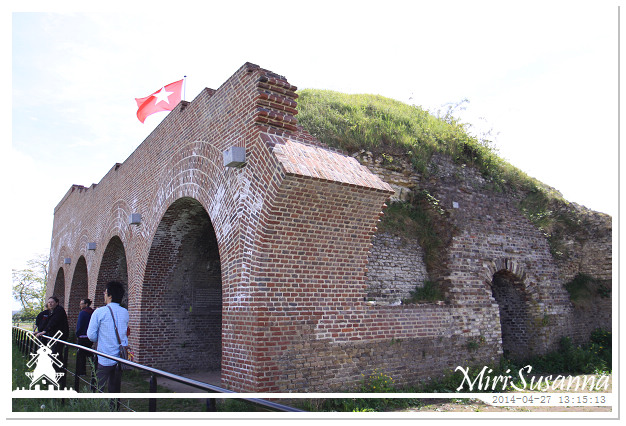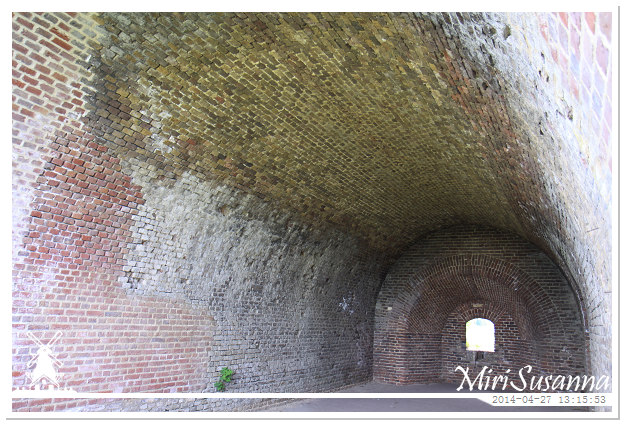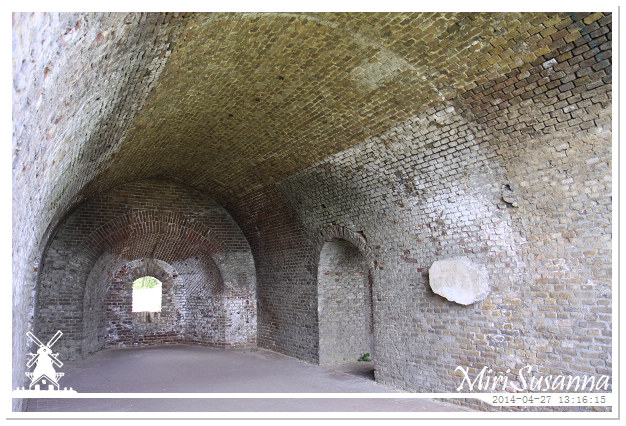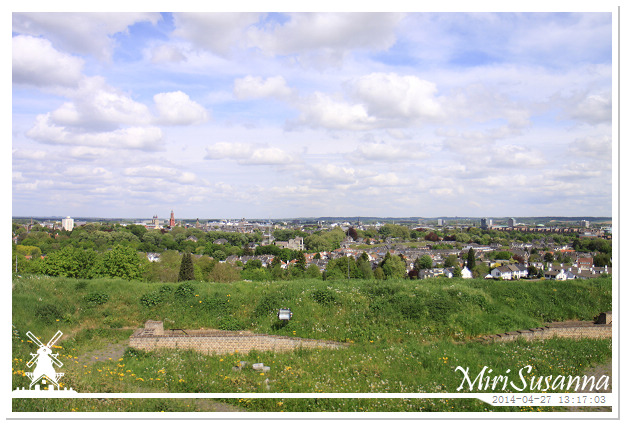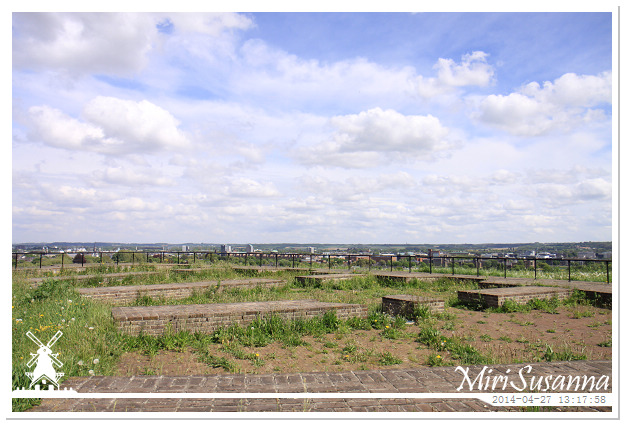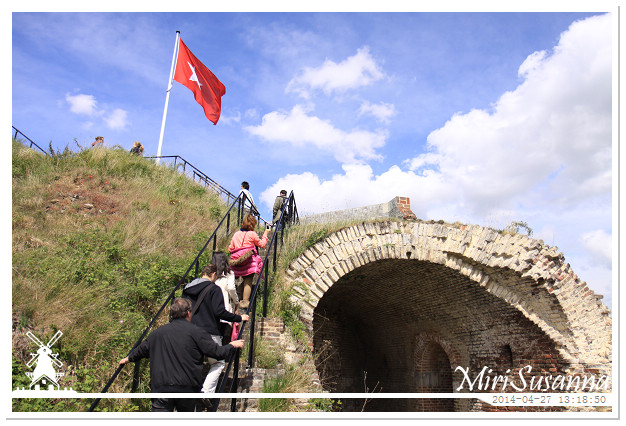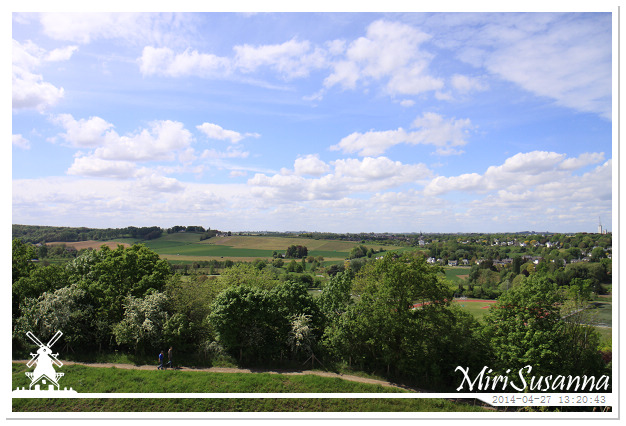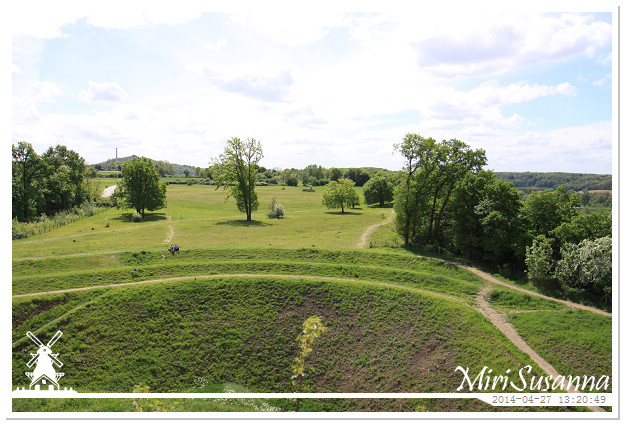 This's the highest point to get the view of Maastricht.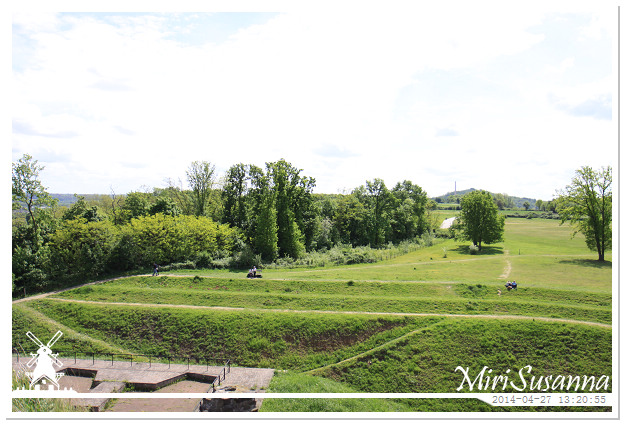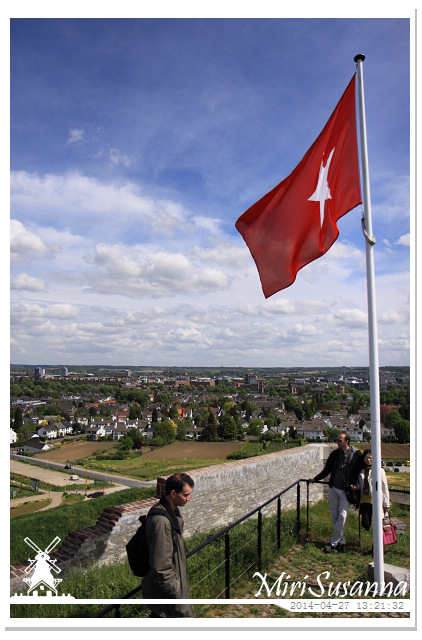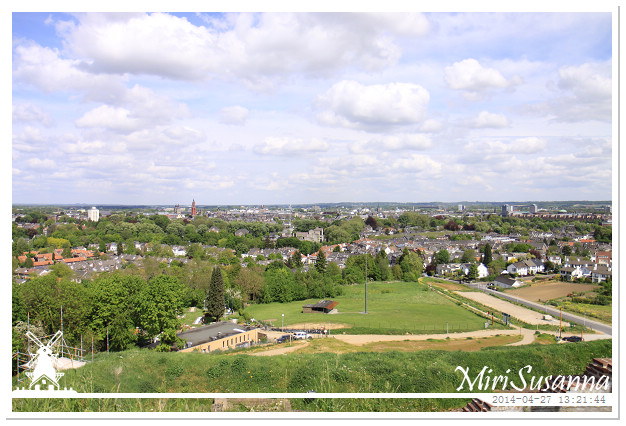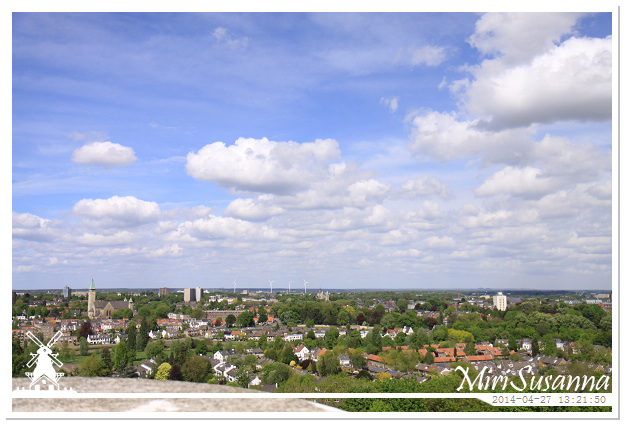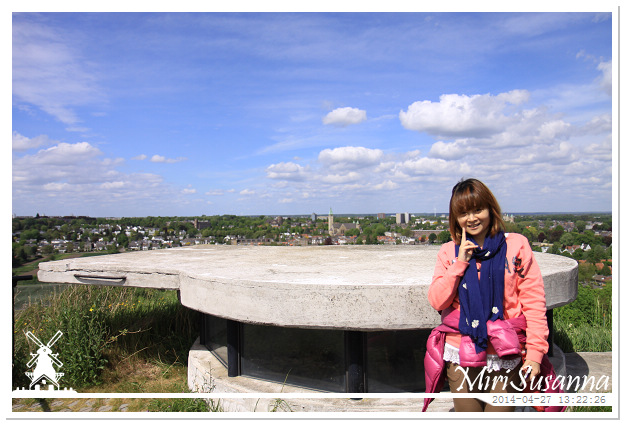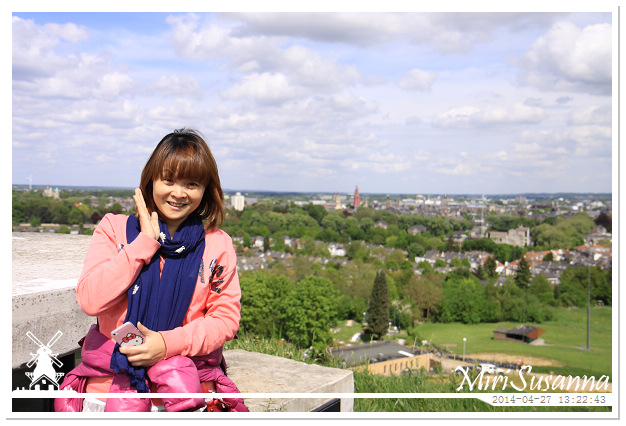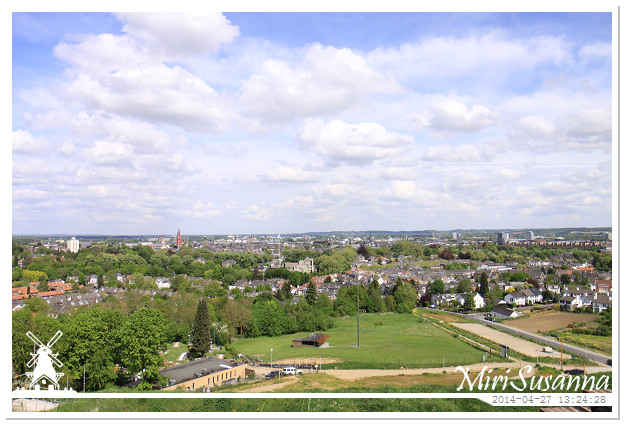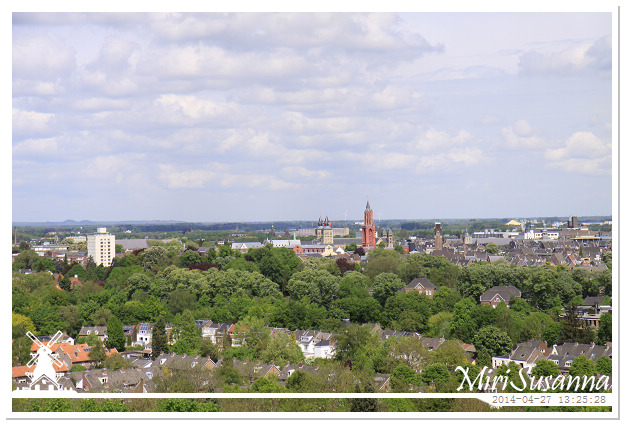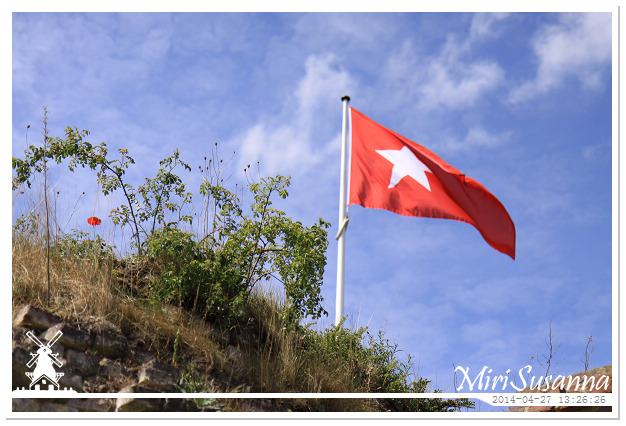 馬斯垂克的市旗。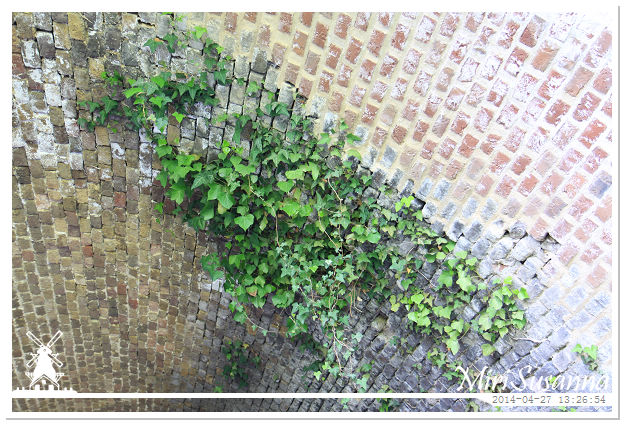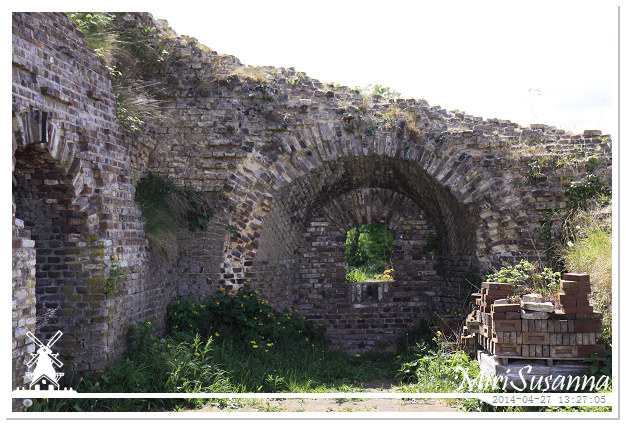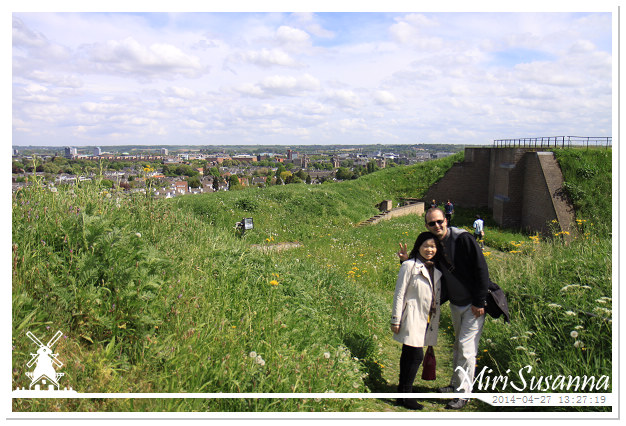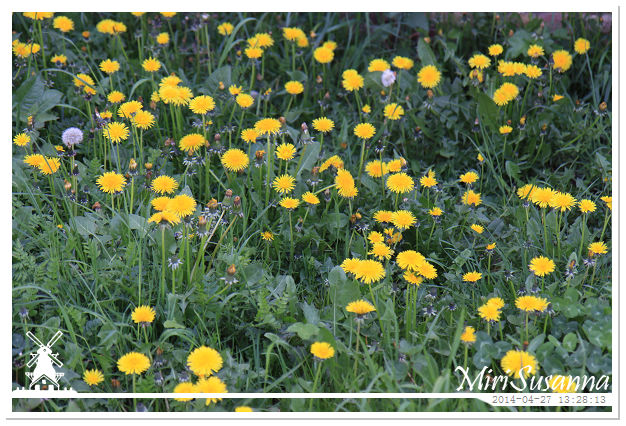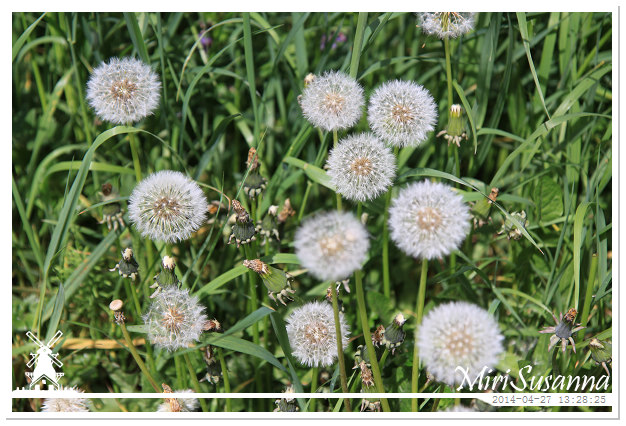 遍地蒲公英,其實這裡把它歸為野草。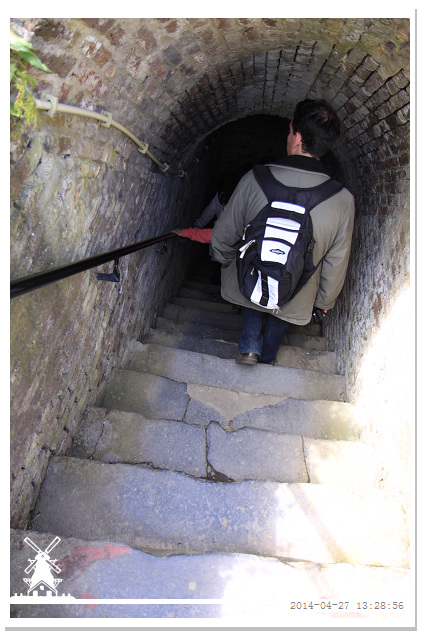 回到堡壘裡。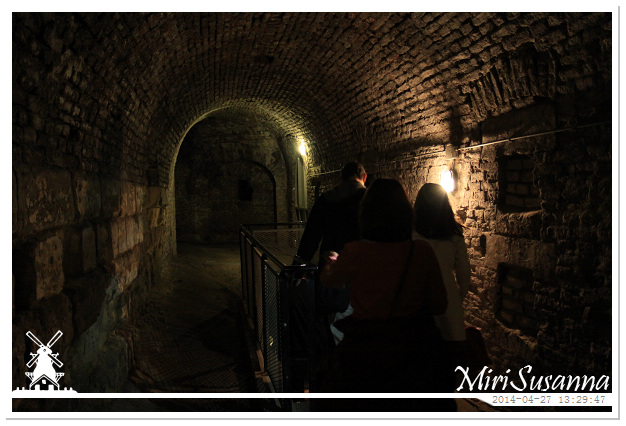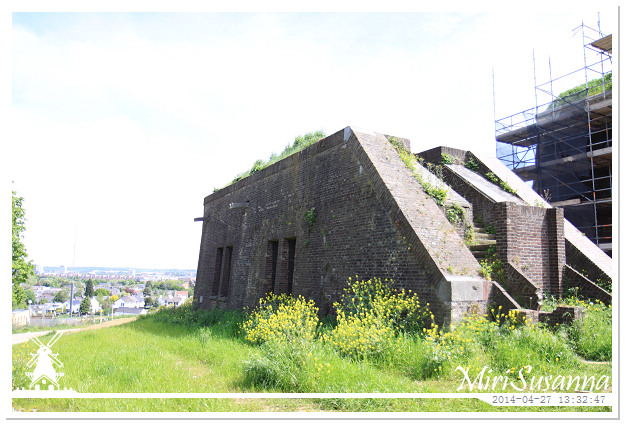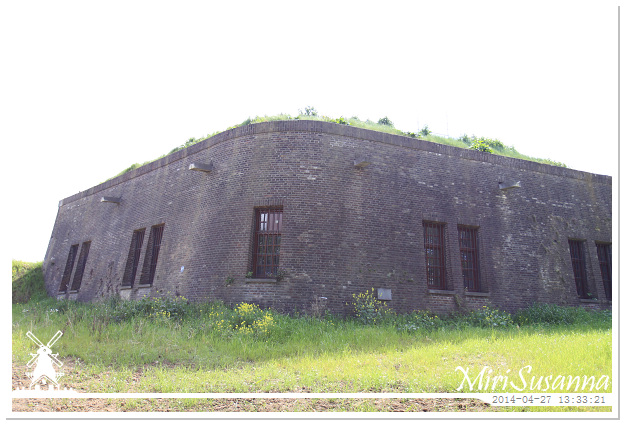 這是堡壘的另外兩面。
The another two sides of the fort.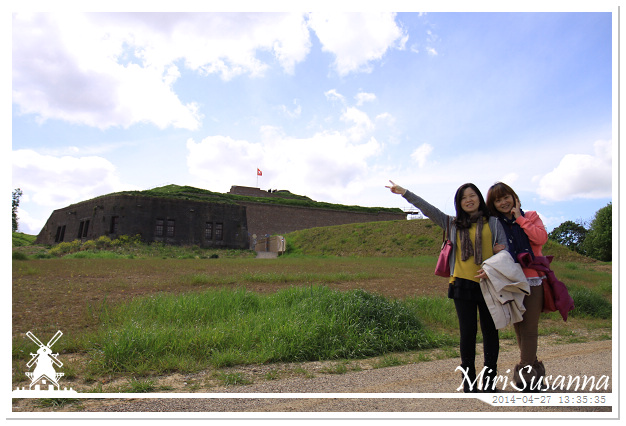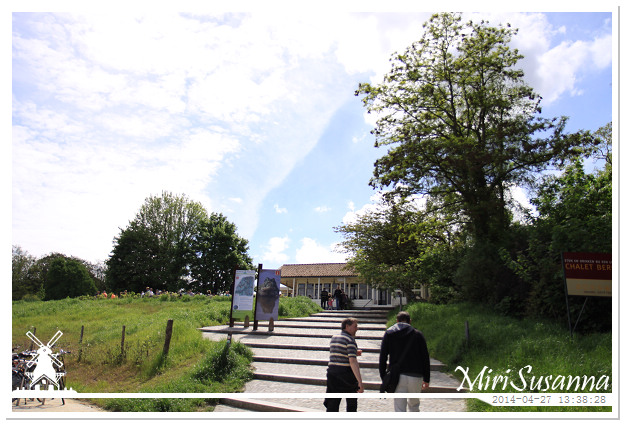 休息一下,準備兩點的聖彼得山洞窟的導覽。
Take a break and the guide tour in the North Caves will begin at 14pm.