聖彼得山裡全是石灰岩,從羅馬時代起,人們就從這裡挖掘石灰岩塊來建造馬斯垂克城裡的教堂、建築物和城牆等。它的石灰質純淨,也可作淨化水之用。由於長期挖掘岩塊,地下就形成了許多洞窟及通道。曾經這裡近兩萬條通道,後來有一大半因為水泥業的發展而被毀了。二戰時,曾是秘密的藏身之地。
Mount St. Pieter is a hill plateau with limestone massif. Since Roman times, people started to use the limestone blocks of Mount St. Pieter for the constructions in Maastricht, such as churches, buildings, walls etc. Therefore, there are many caves and underground corridors in this area. Here used to have almost 20.000 corridors but half of them were destroyed due to the developement of the cement industry. During the 2nd War World, this underground area used to be a secret hiding place.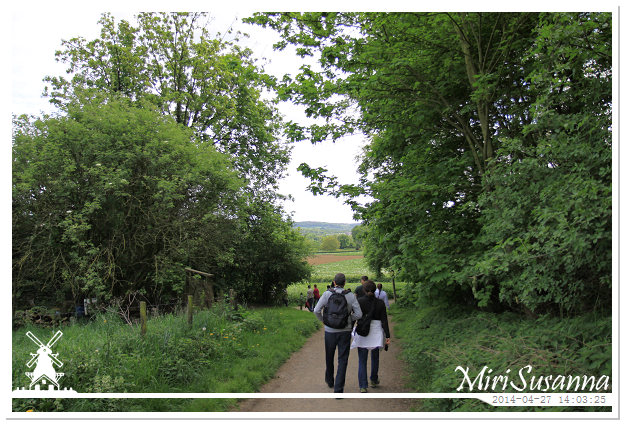 Walking to the entraince of North Caves.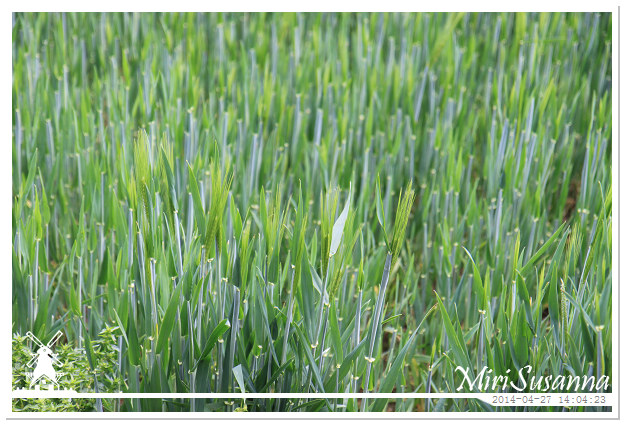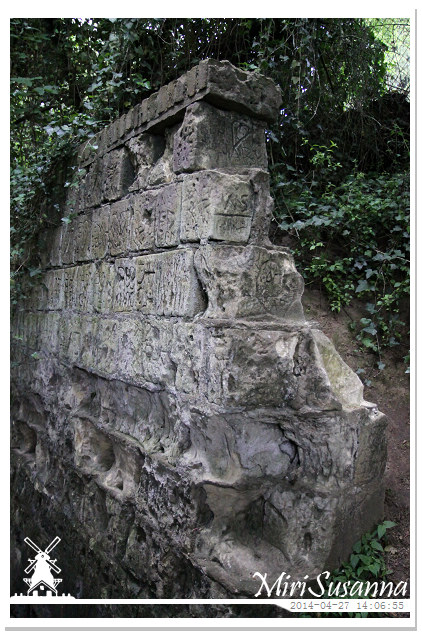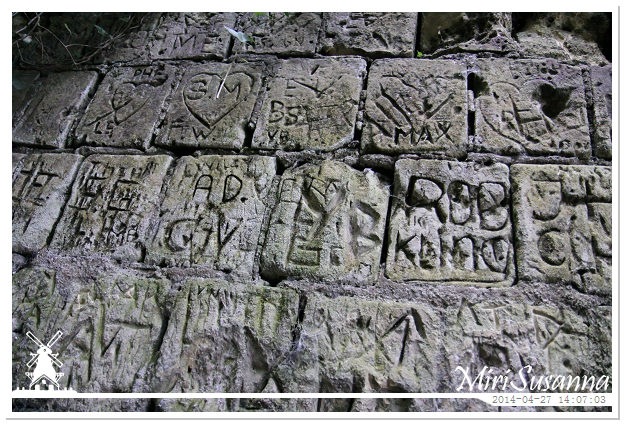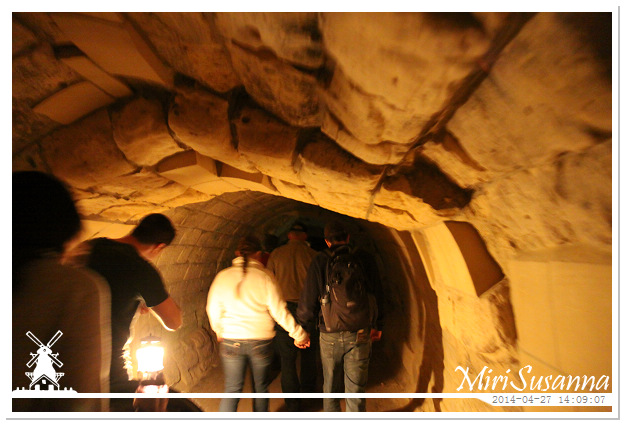 Enter the caves.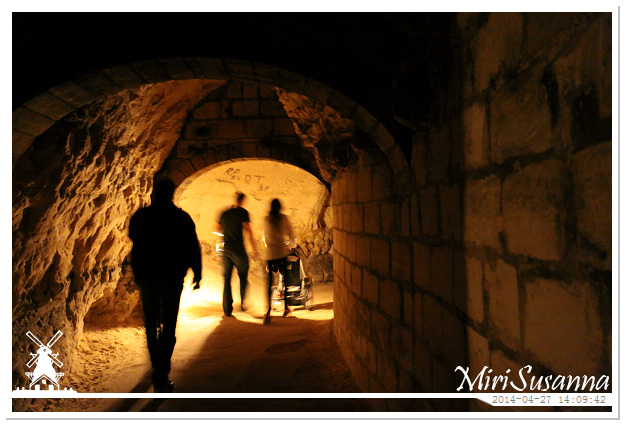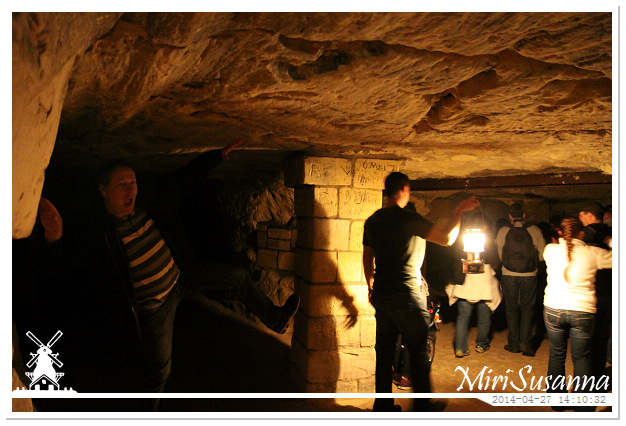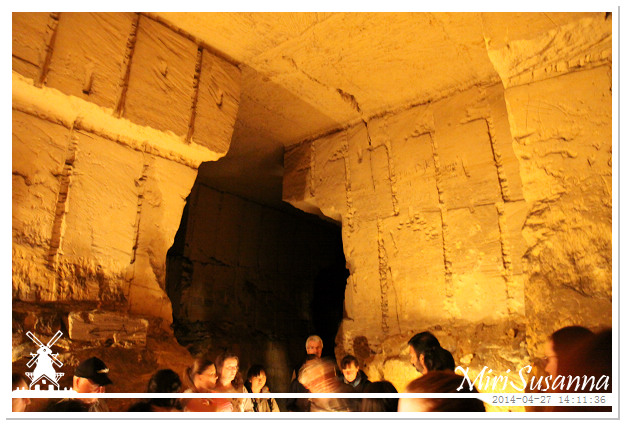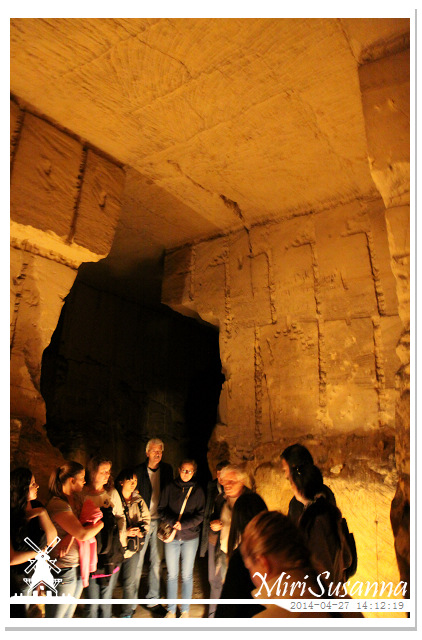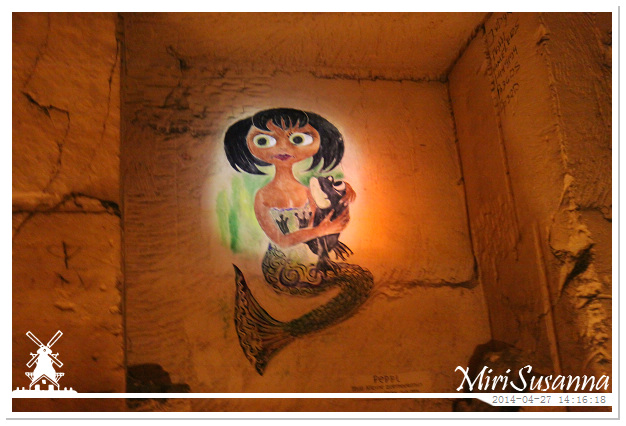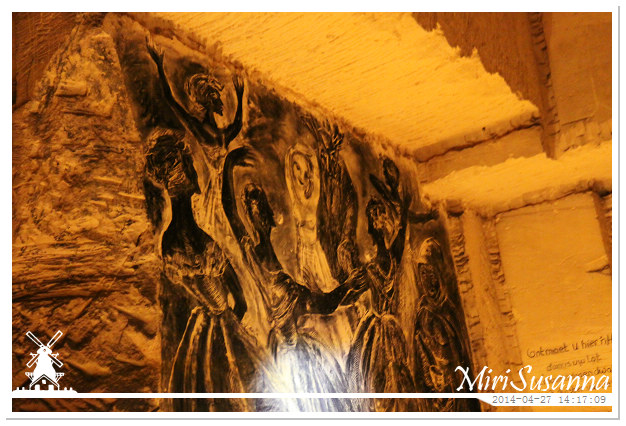 The guide keep mention that this is NOT a natural cave.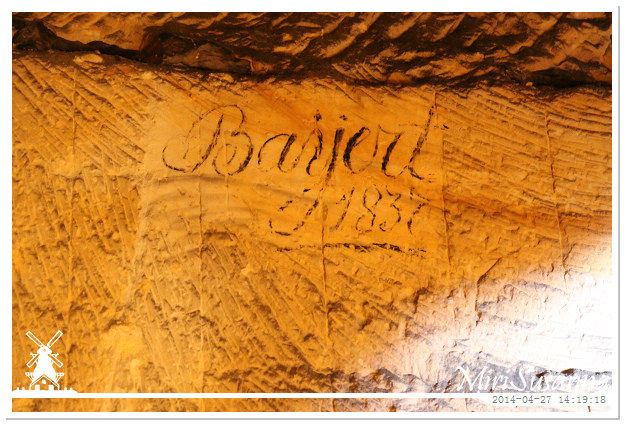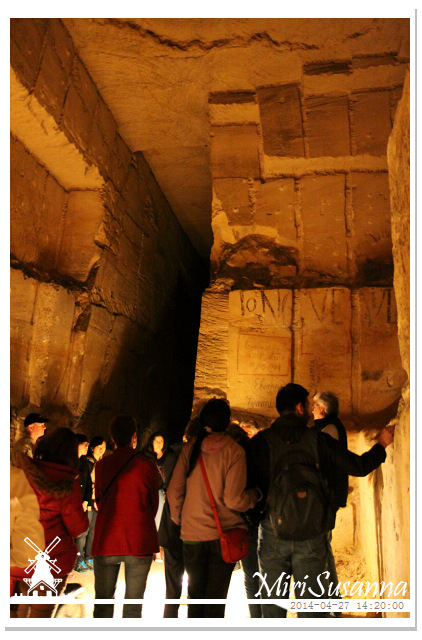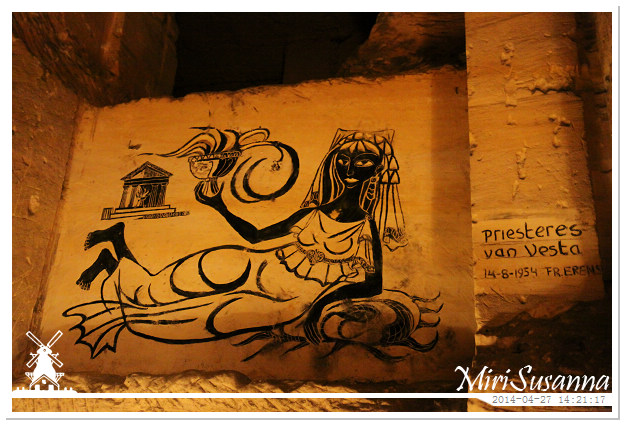 火種在這黑暗的地下世界極其重要,這是護火的女神。
God to protect the fire.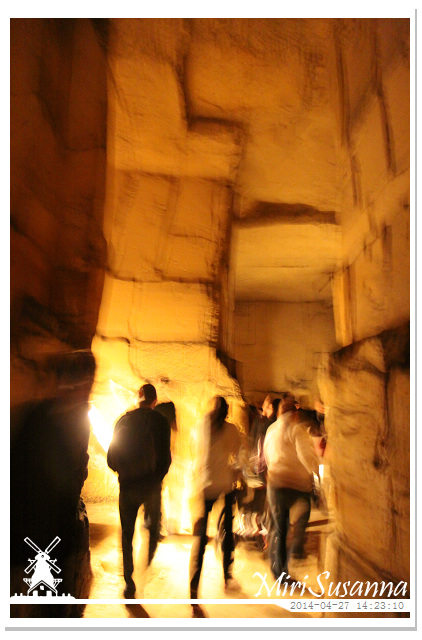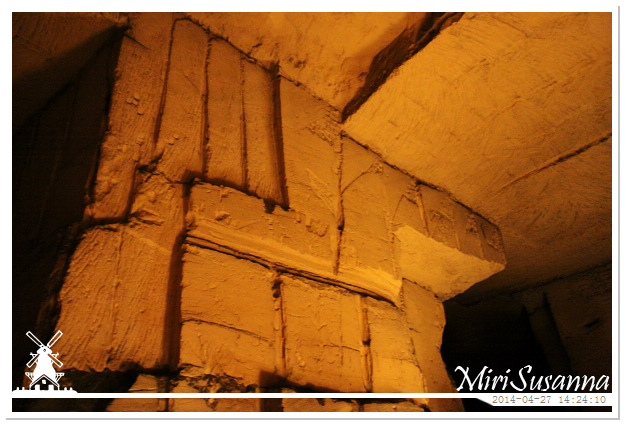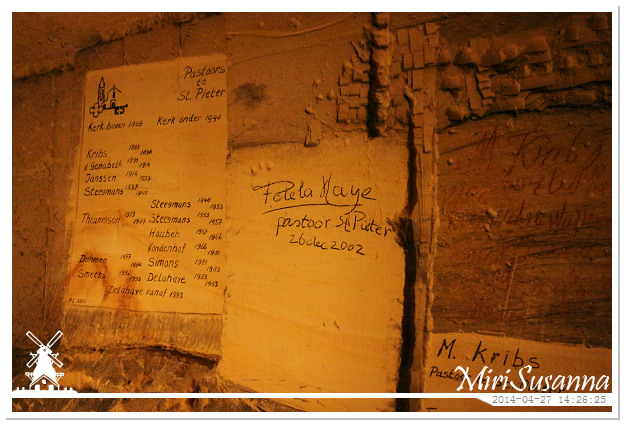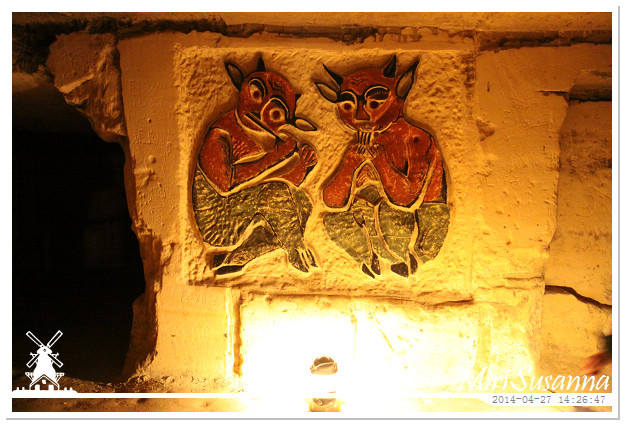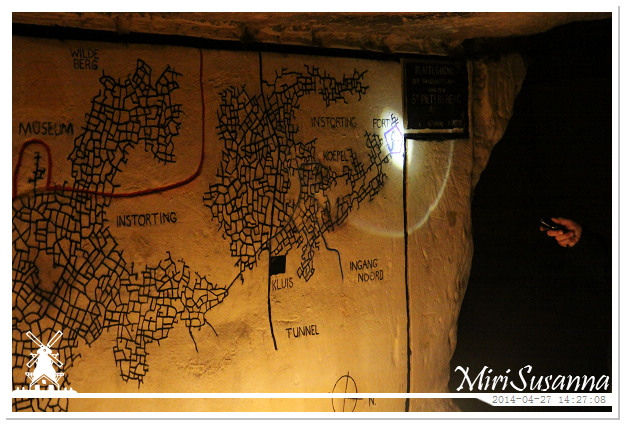 亮點那裡是剛剛參觀的堡壘,我們是從右下的Ingang Noord進來的。
We have visited the fort at right top there, and we have entered here from right bottom "Ingang Noord".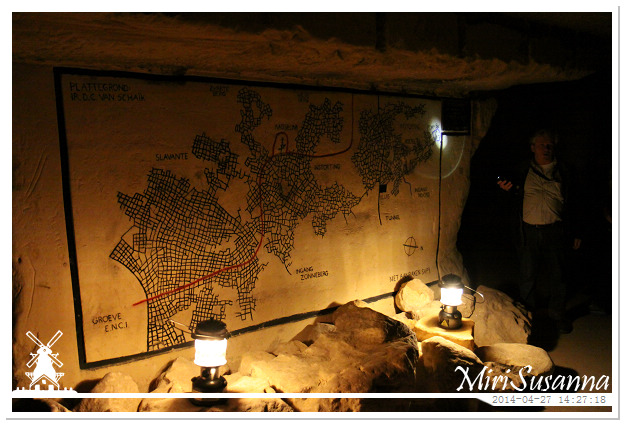 The area above the red line was destroyed already due to cement industry.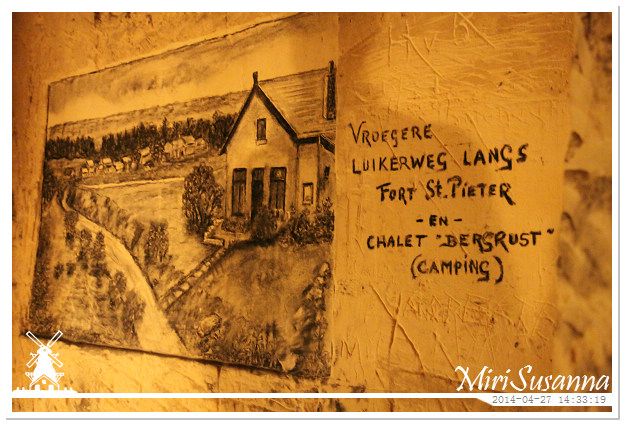 曾經這裡是城裡貴族渡過週末時光的地方,所以牆壁上有很多炭筆畫和浮雕,供大家賞心悅目。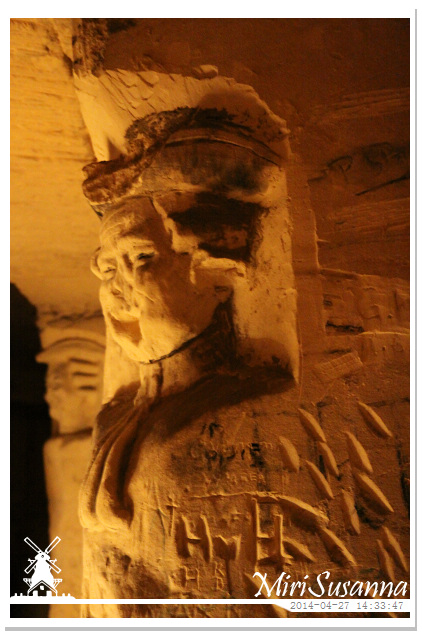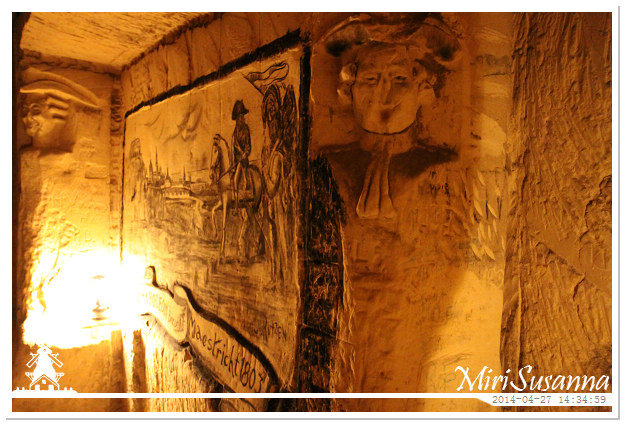 拿破崙在1803年曾到馬斯垂克。
Napoleon visited Maastricht in 1803.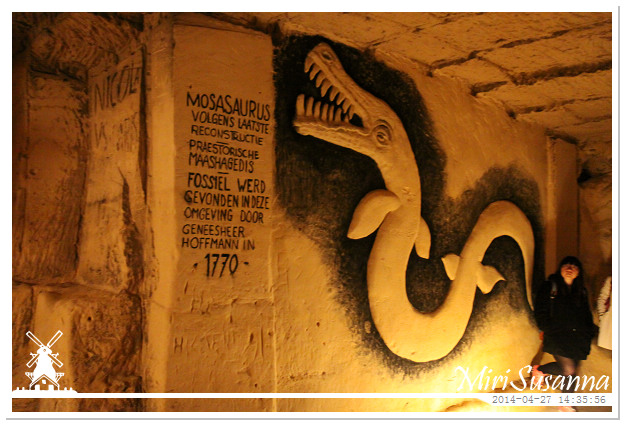 這裡曾有滄龍的化石出土,後來被法國人"偷"回法國了。
The mosasaurs fossils were found here.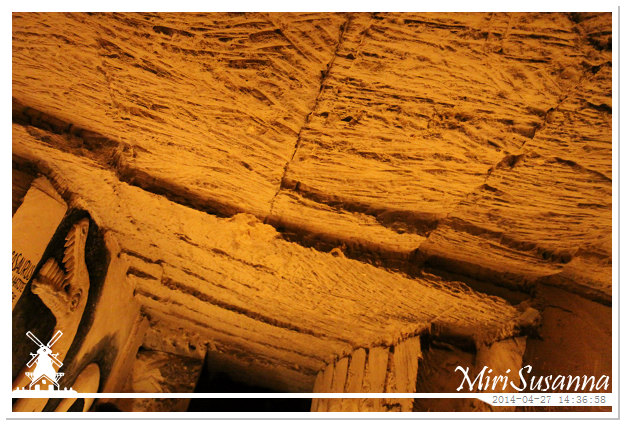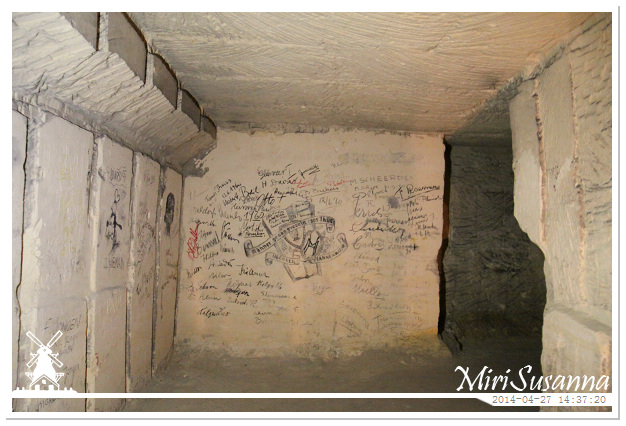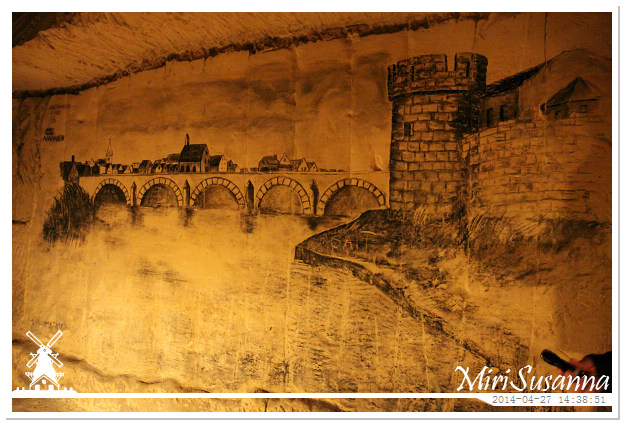 Sight of Sint Servaasbrug of Maastricht.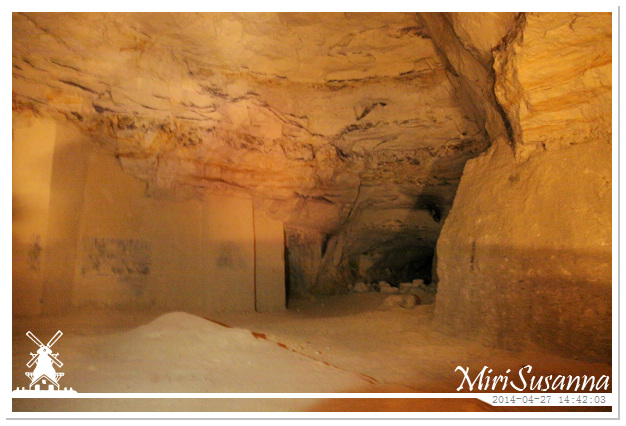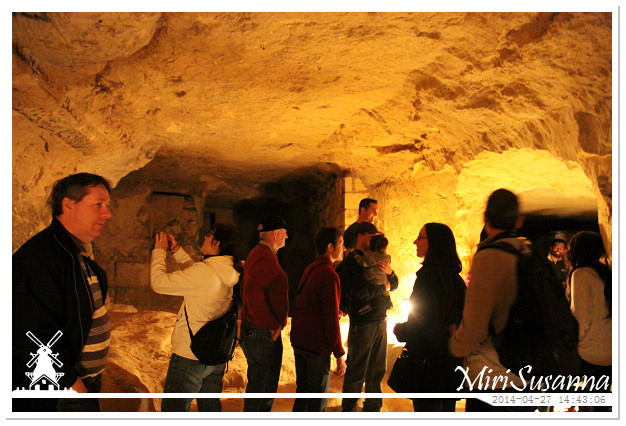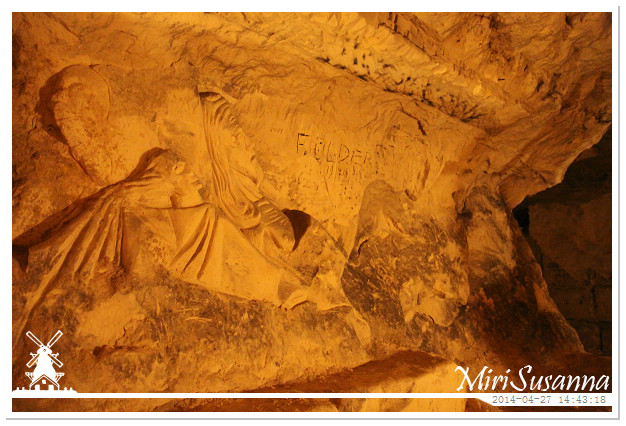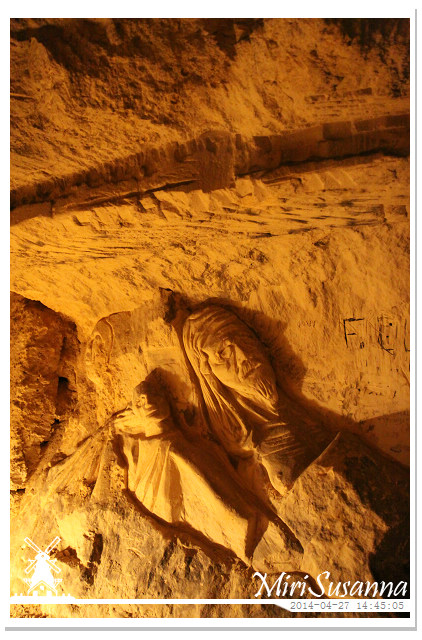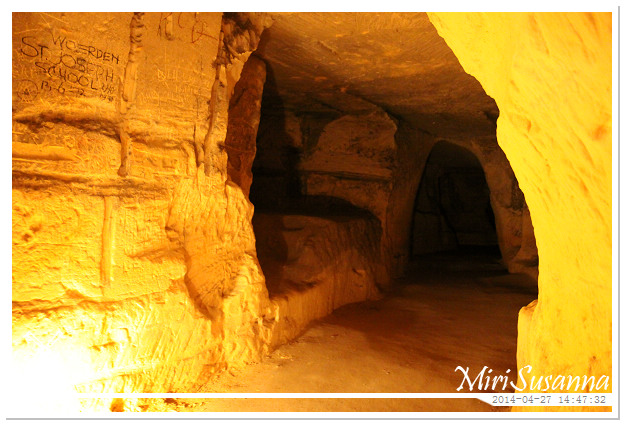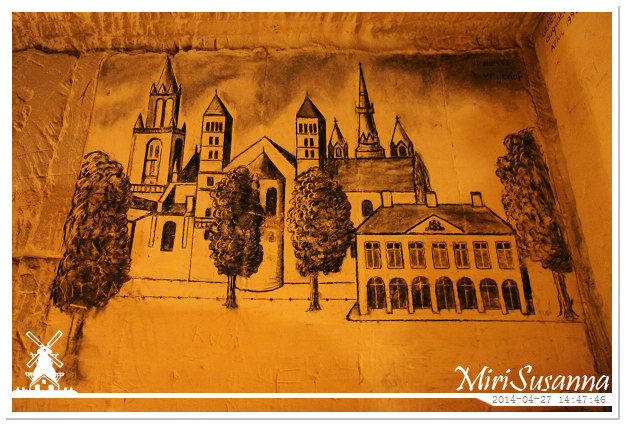 Vrijhof.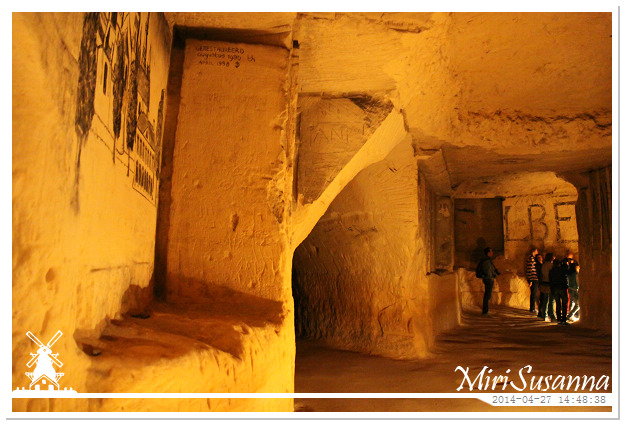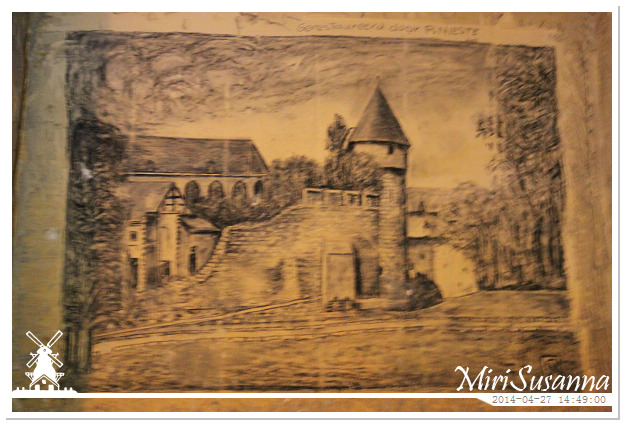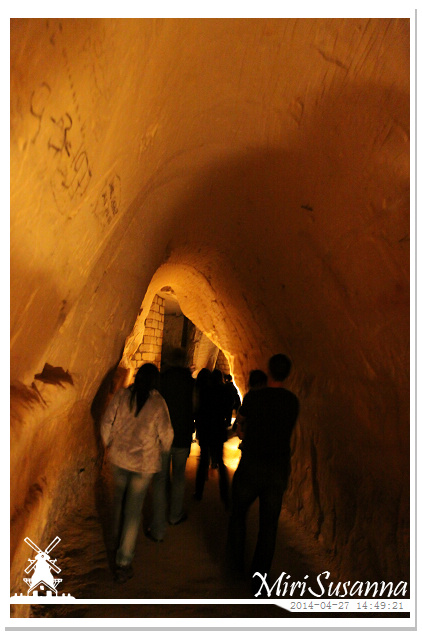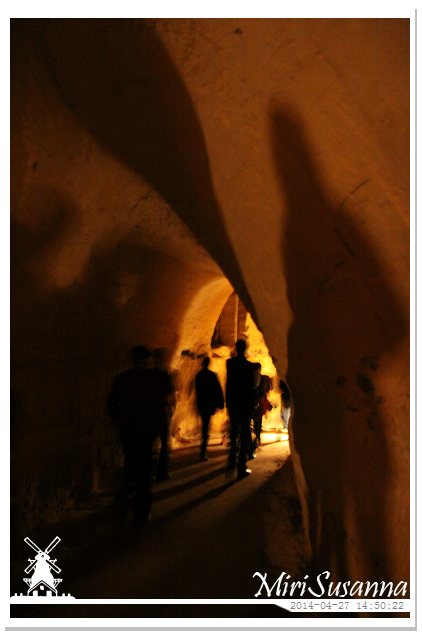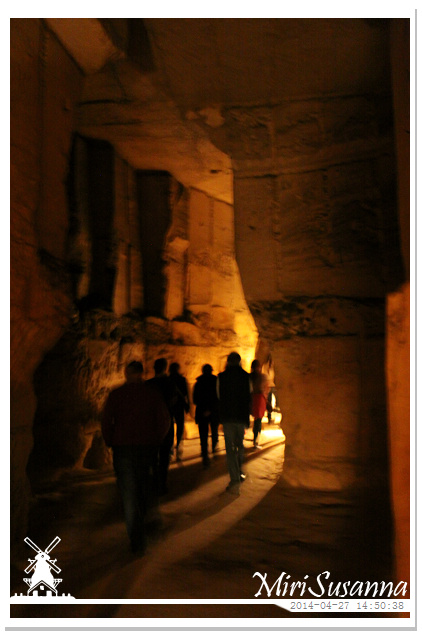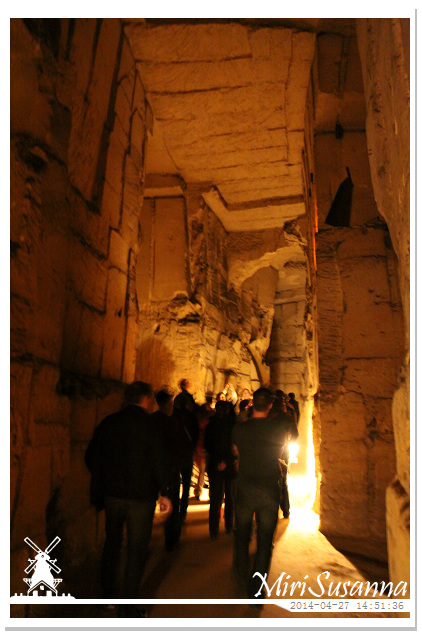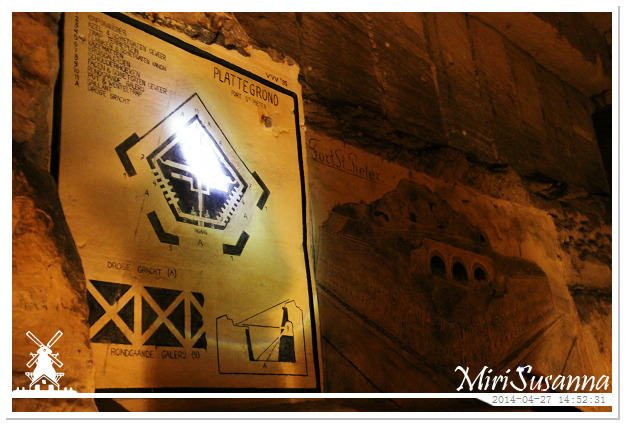 Map of Fort St. Pieter.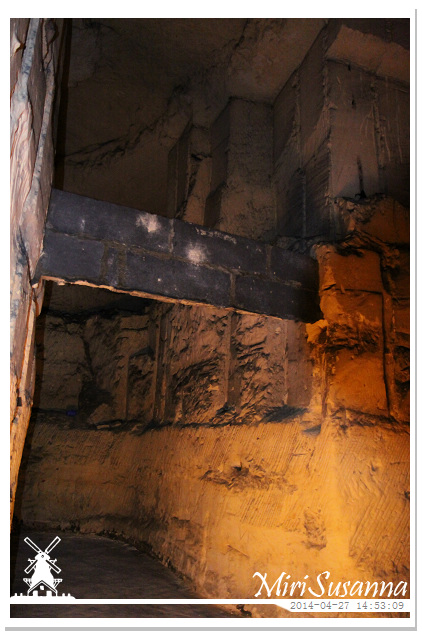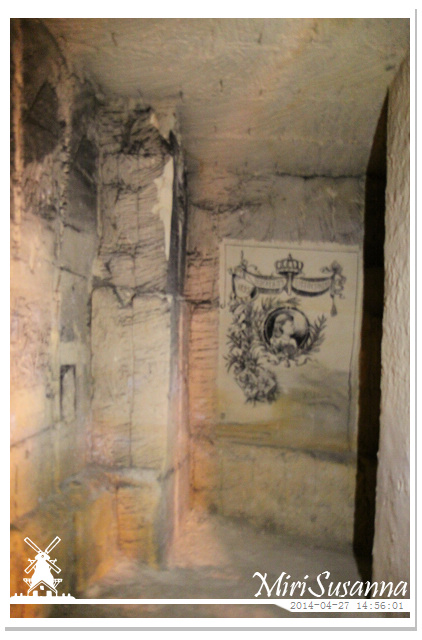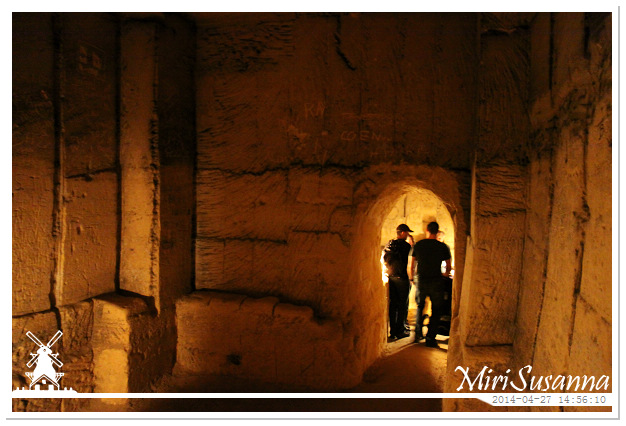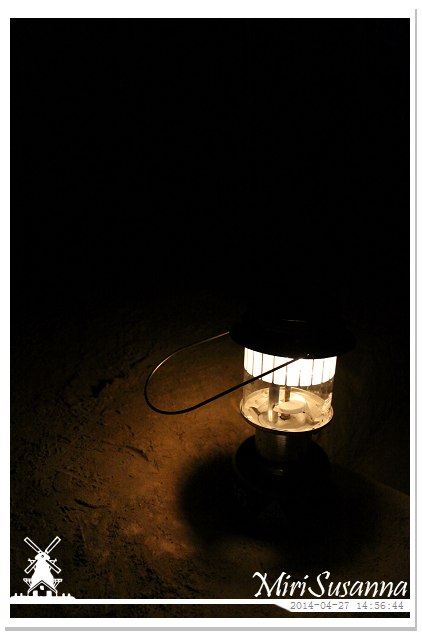 全程都是煤油燈給我們照明。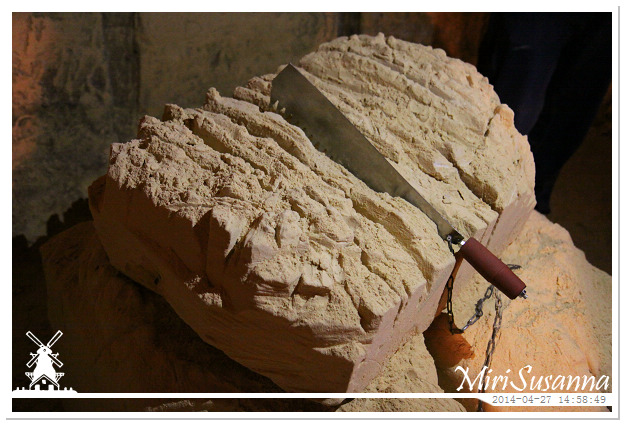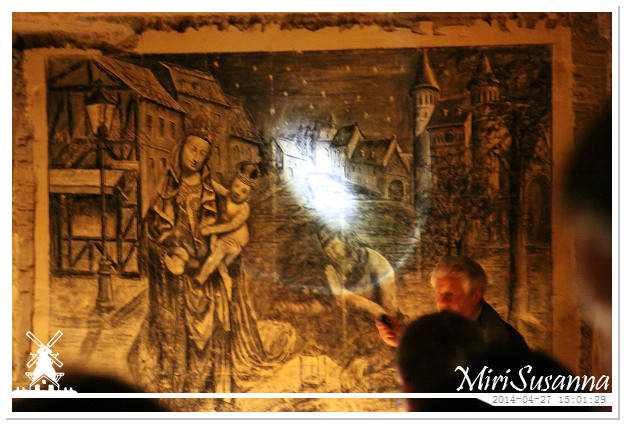 Sterre der Zee (Star of the sea) and Basilica of Our Lady at background.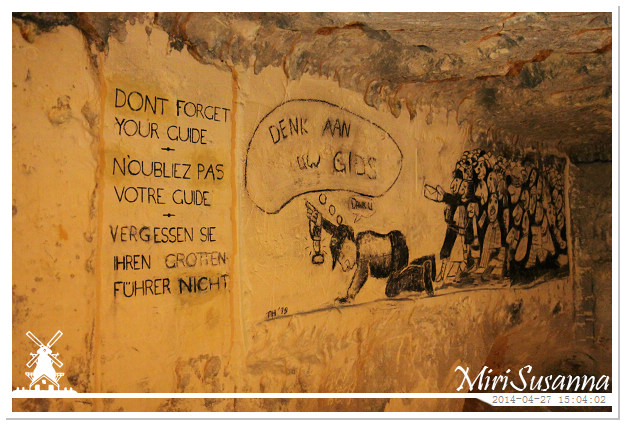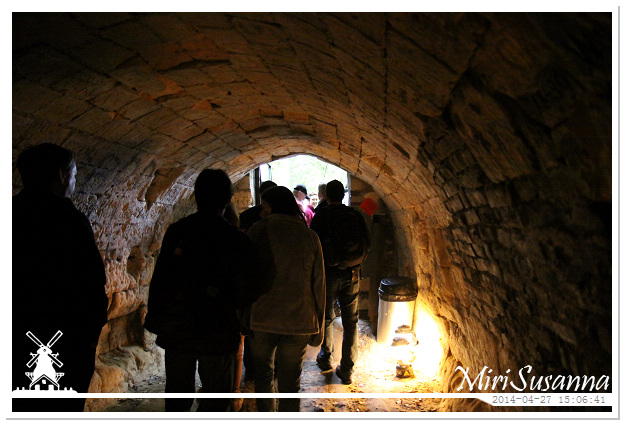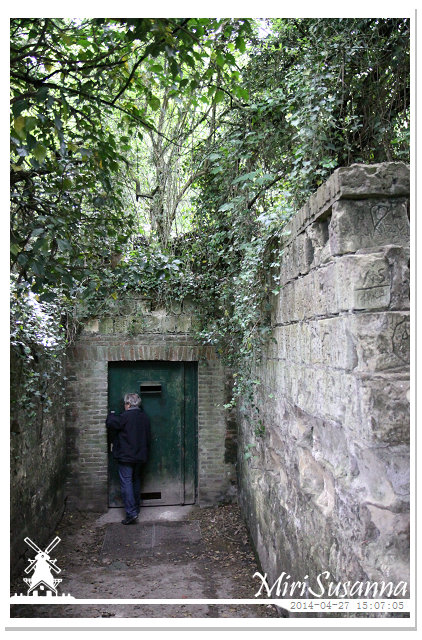 End of the underground tour.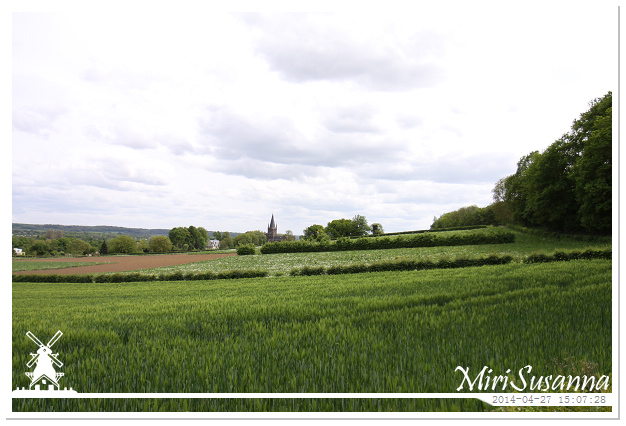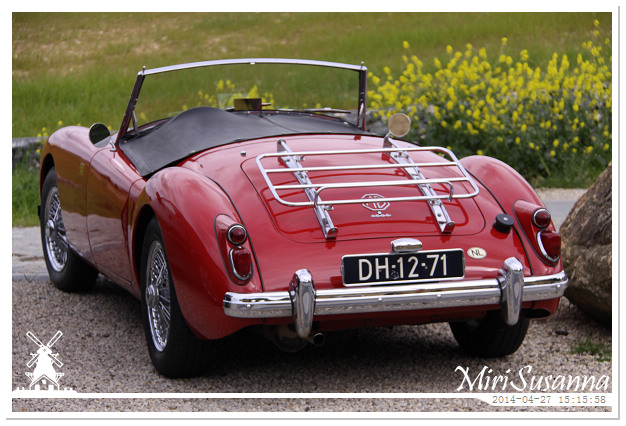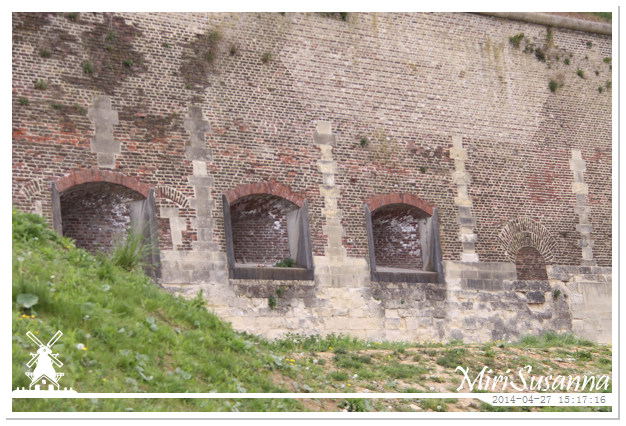 We walked back to the fort to make some more pictures.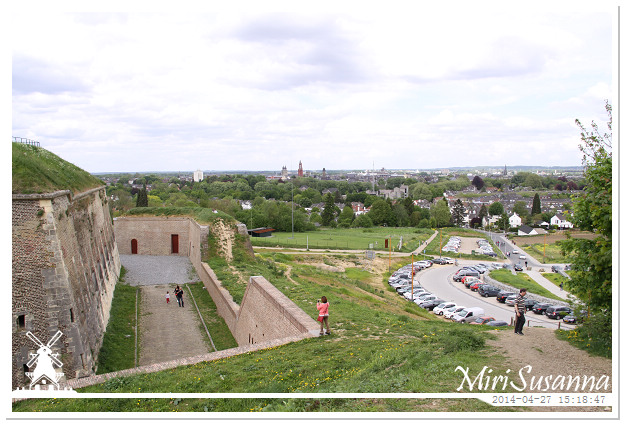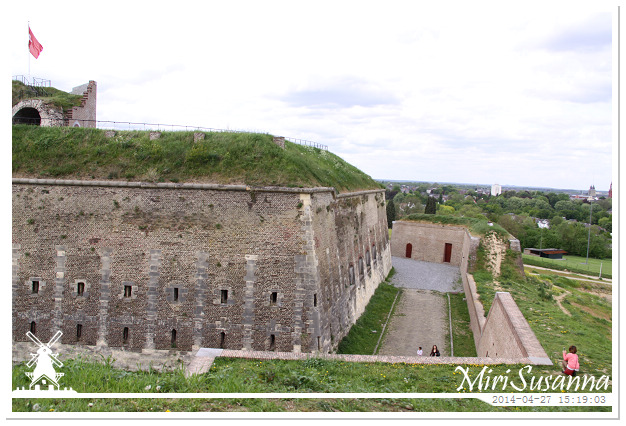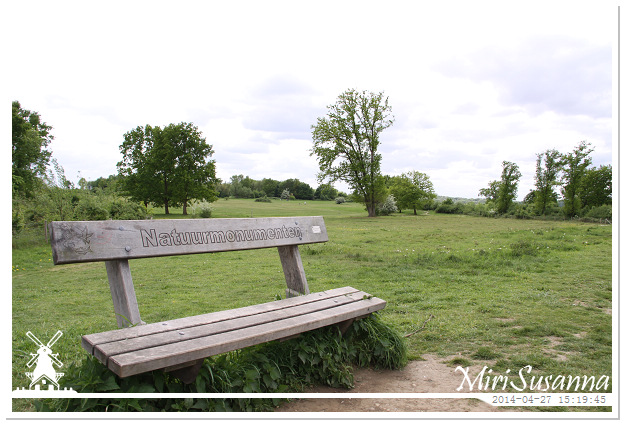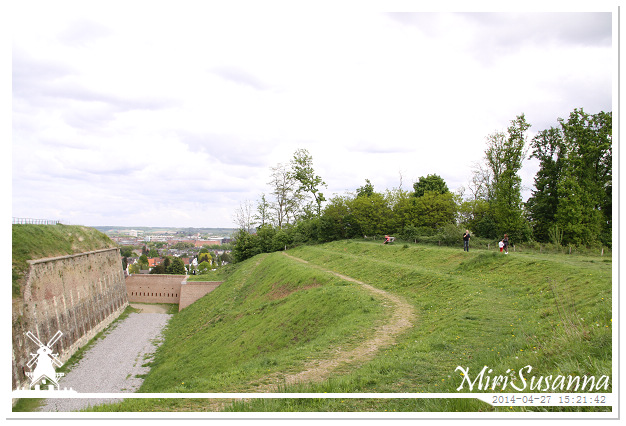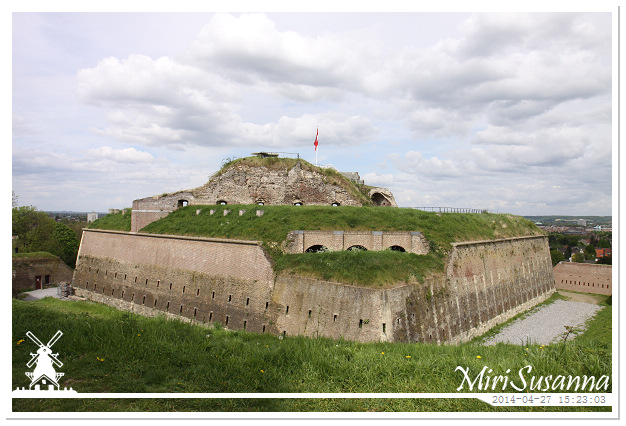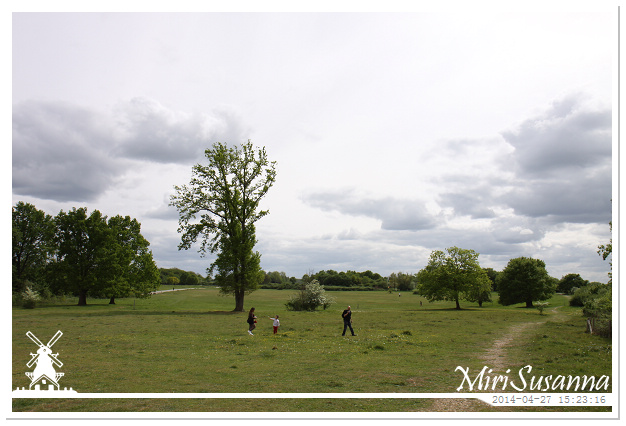 We entered the fort from the red door down there.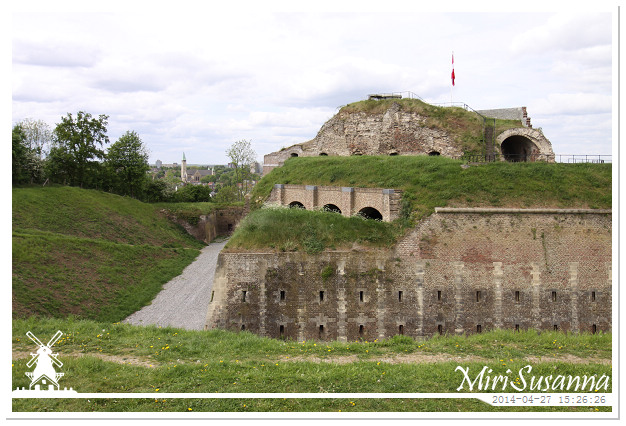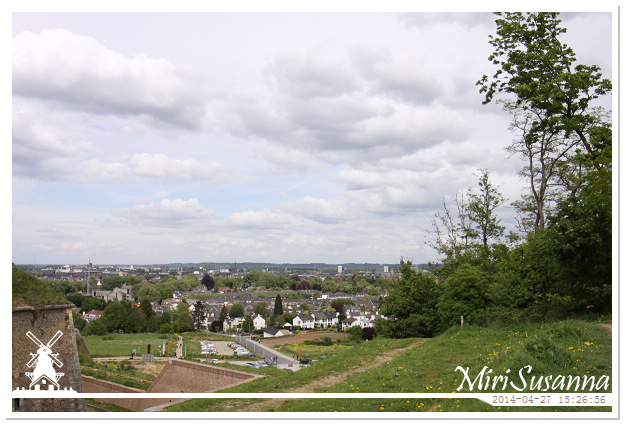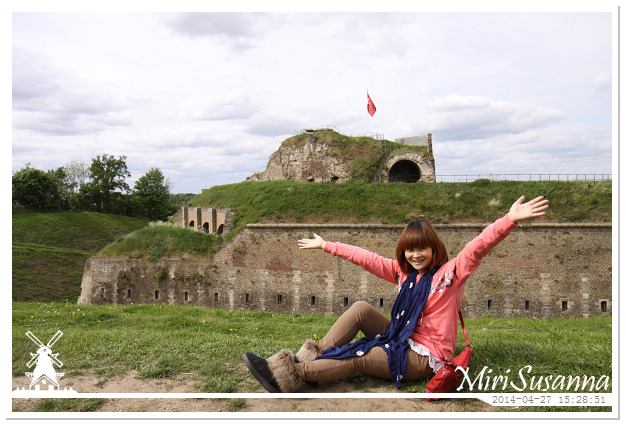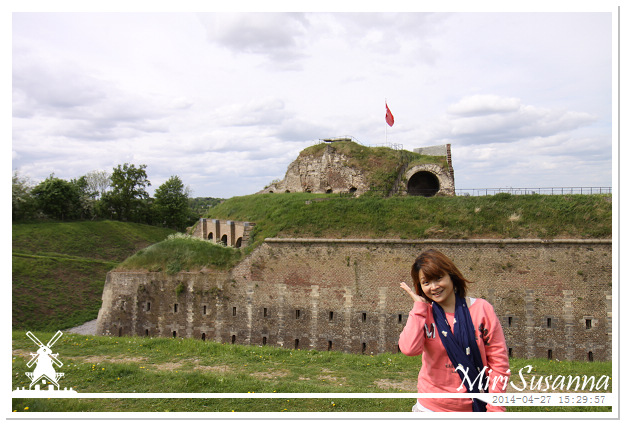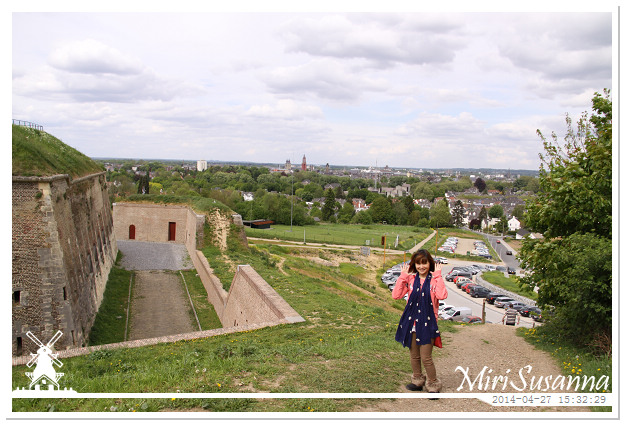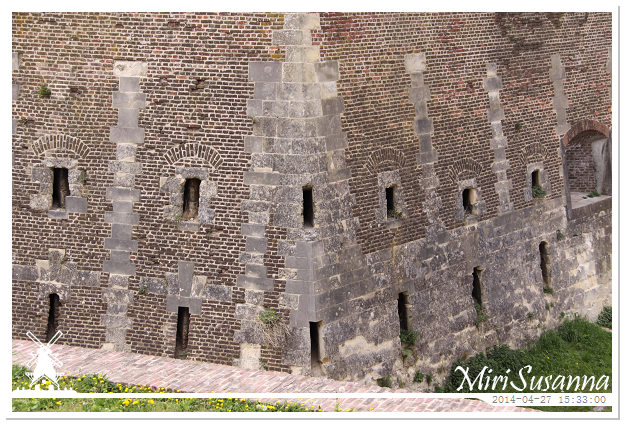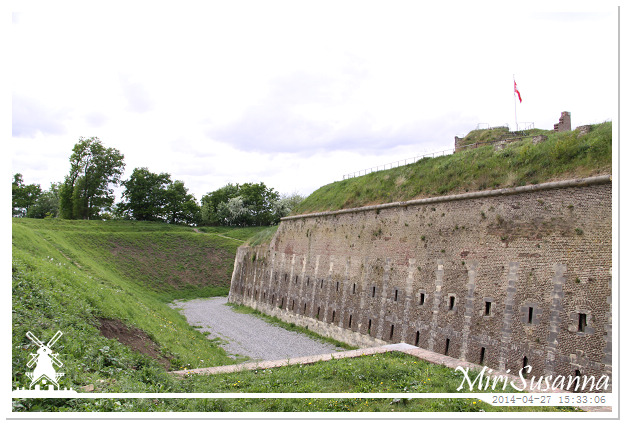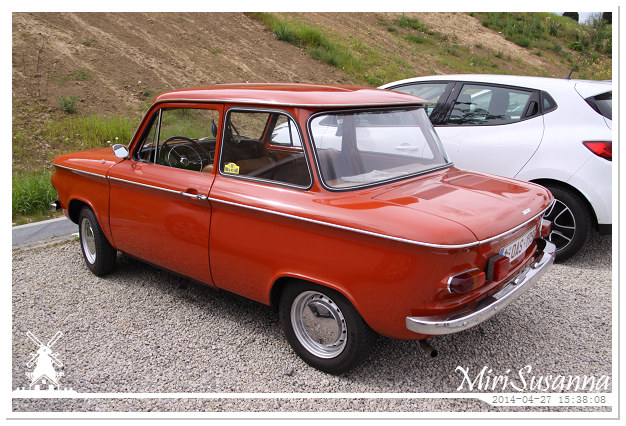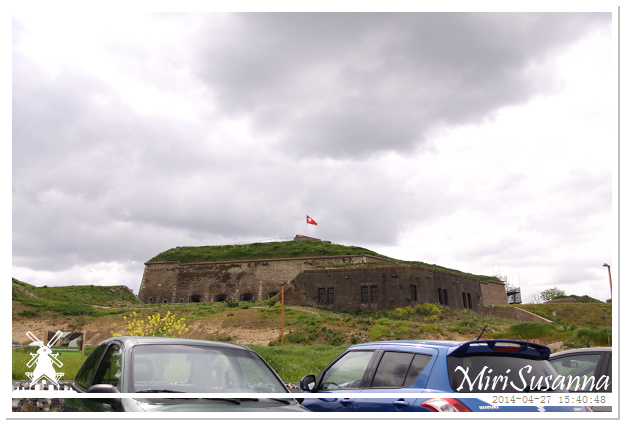 Going to Maastricht city centre now.