Emden是Ostfriesland(德語),或East Frisia/Eastern Friesland(英語)的城市和要港,位於Ems河的出口,面向荷蘭的Groningen省。這是第一站,除了在市中心走了一圈,我們還去坐船參觀這裡的港口。
Emden is the main city and habour of Ostfriesland (DE), or East Frisia/Eastern Friesland (EN) of Germany. Beside having a walk in the city centre, we also joined a boat tour to visit the habour.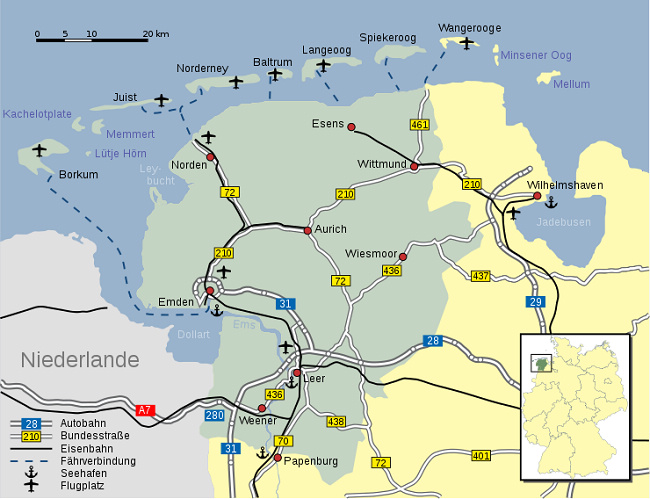 Map of Ostfriesland (from Wikipedia)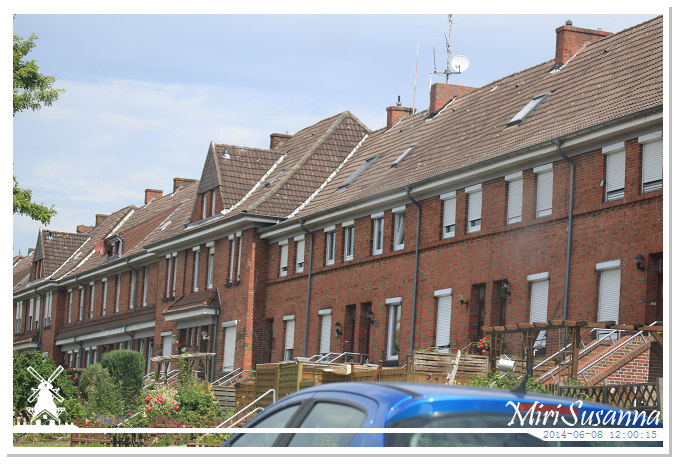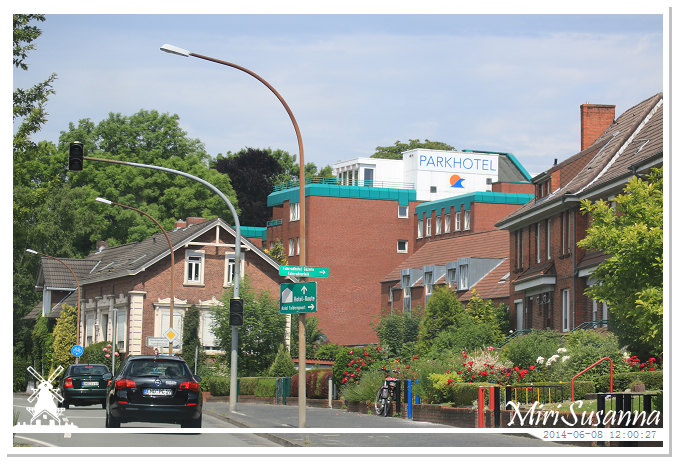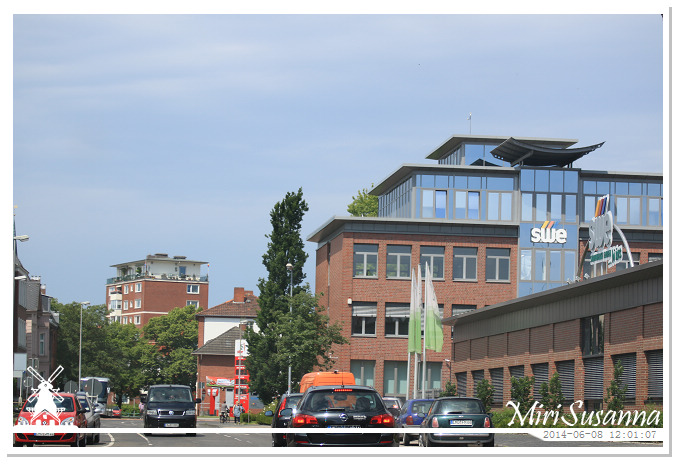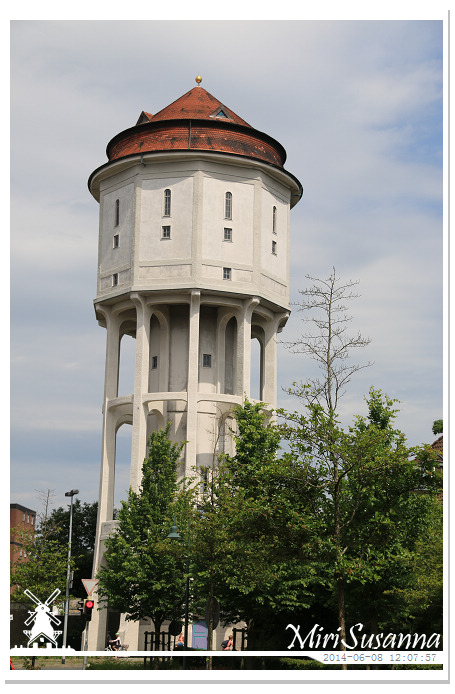 水塔。
Water tower.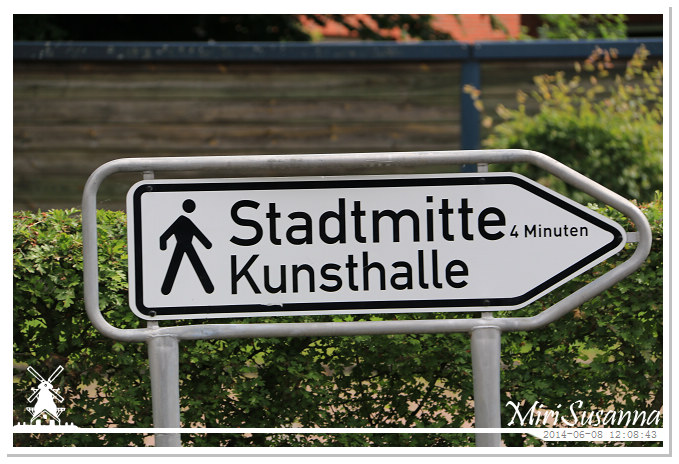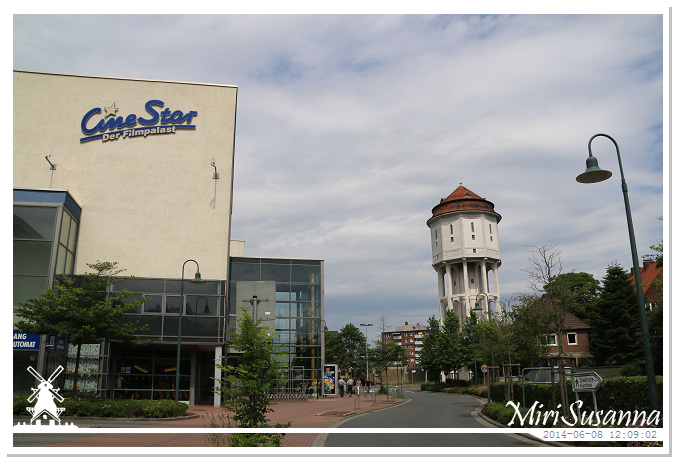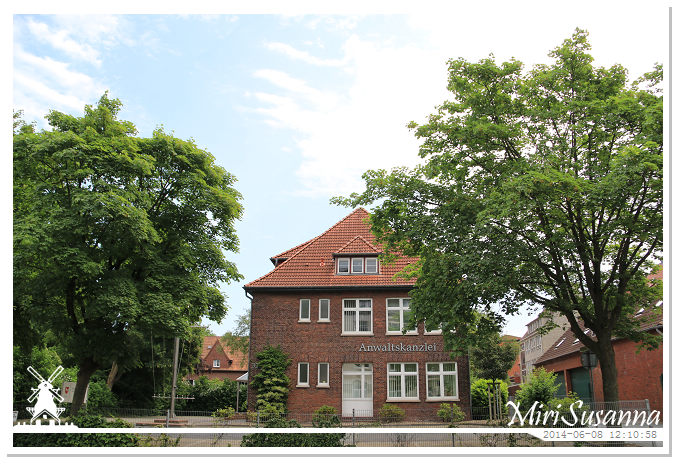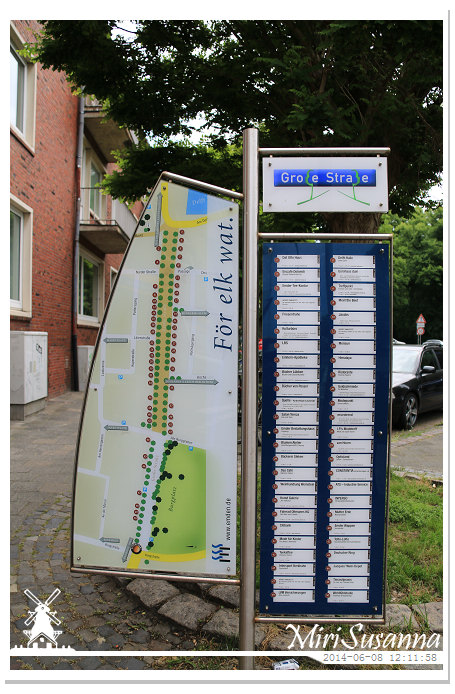 大街的指示牌。
The Main Street.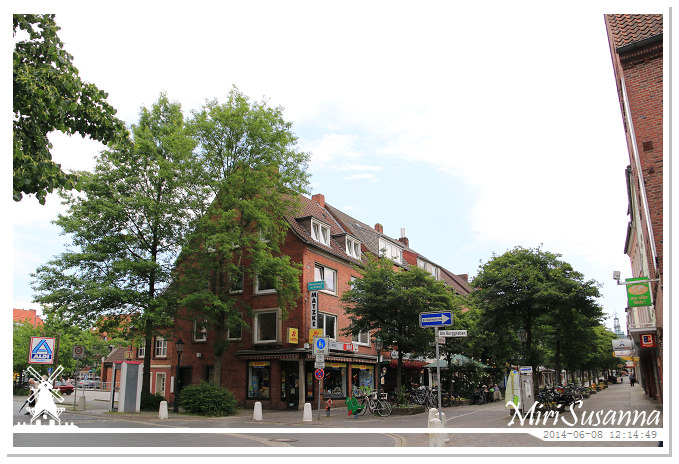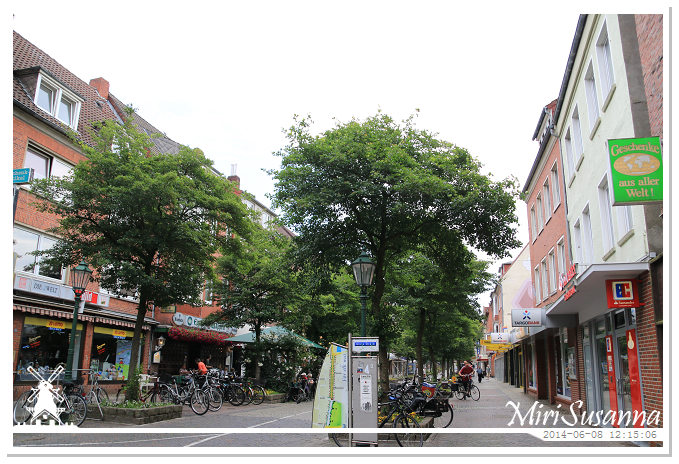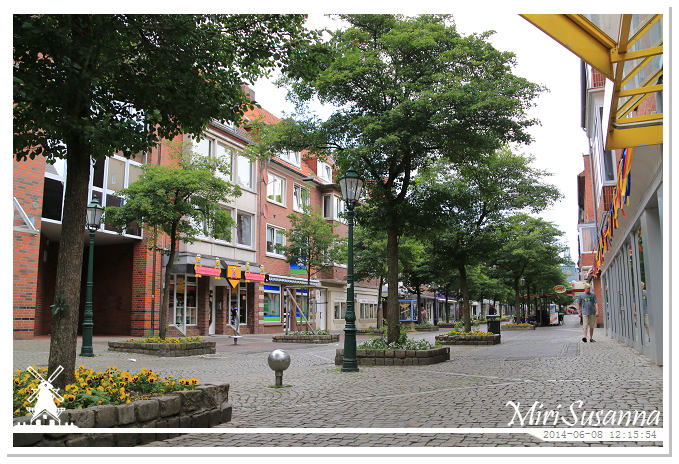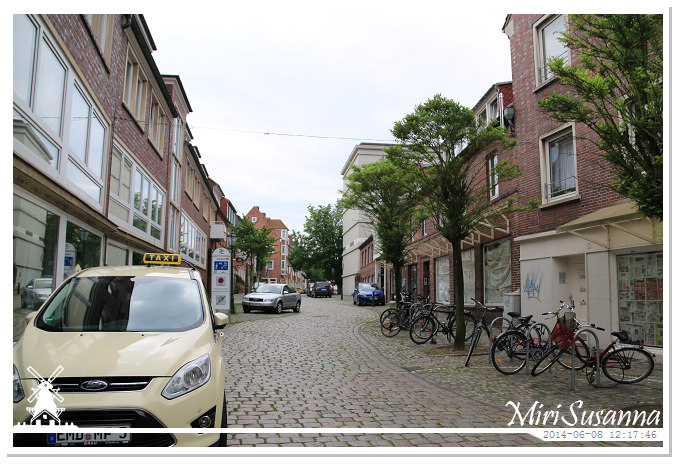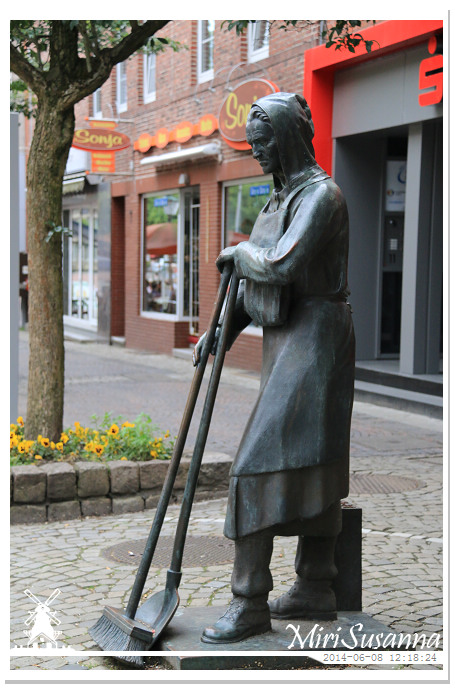 清道夫。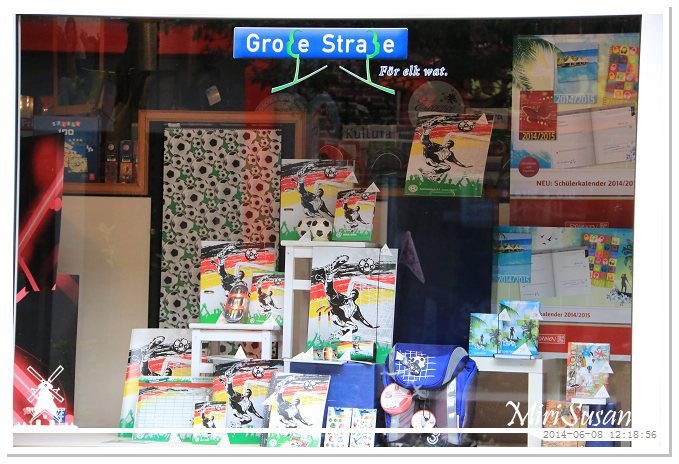 世足為主題的東東。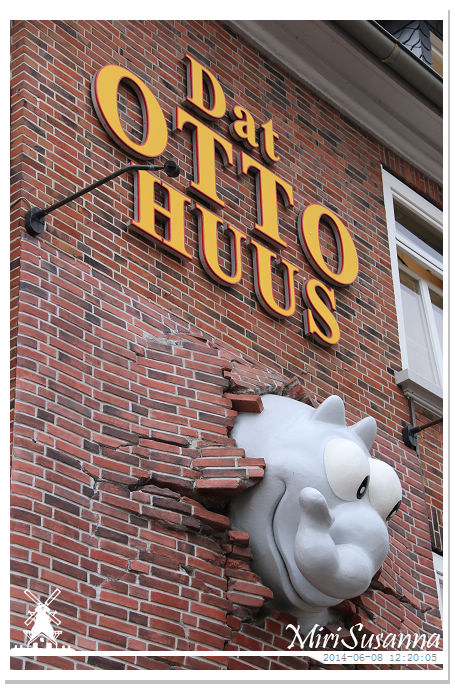 Dat OTTO HUUS。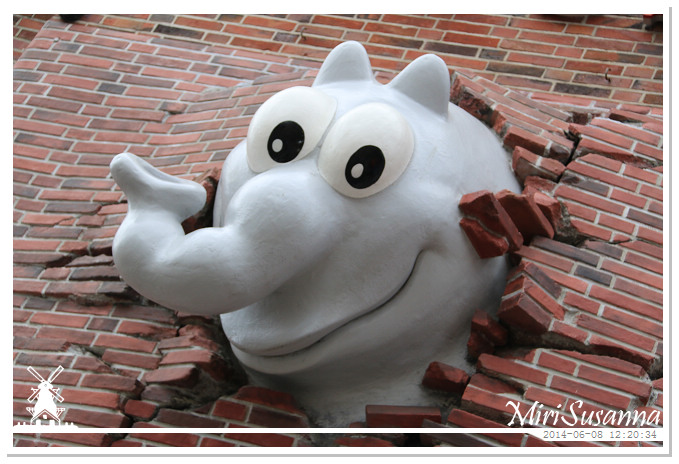 哈哈,這破牆而出的大象很可愛,很多人圍在這裡拍照。
Very very cute.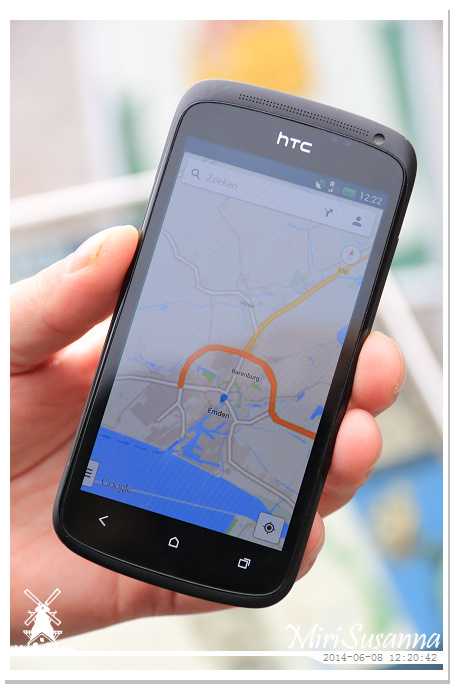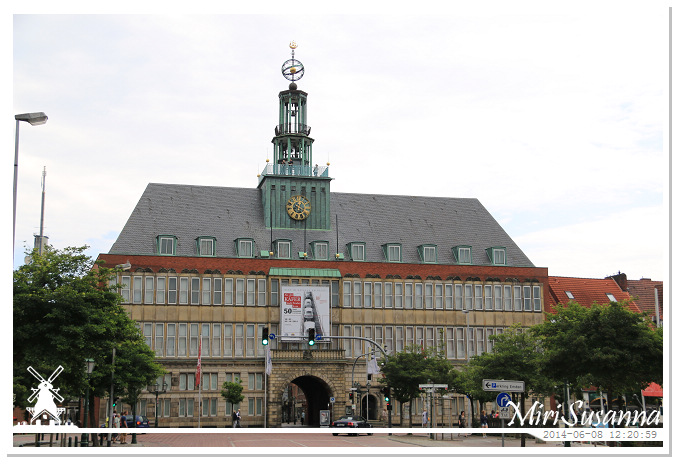 市政府。
The City Hall.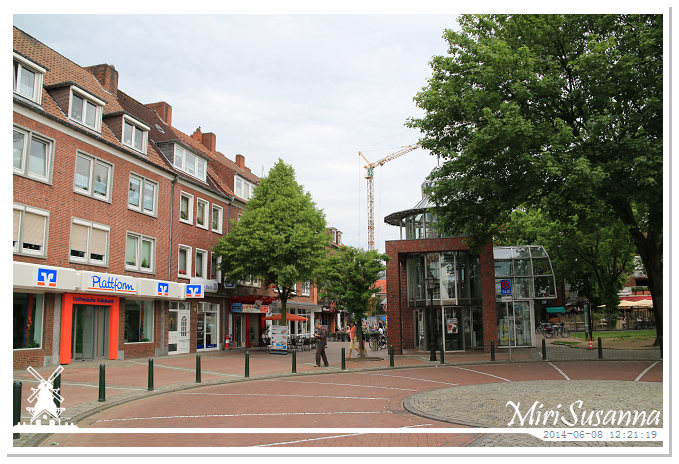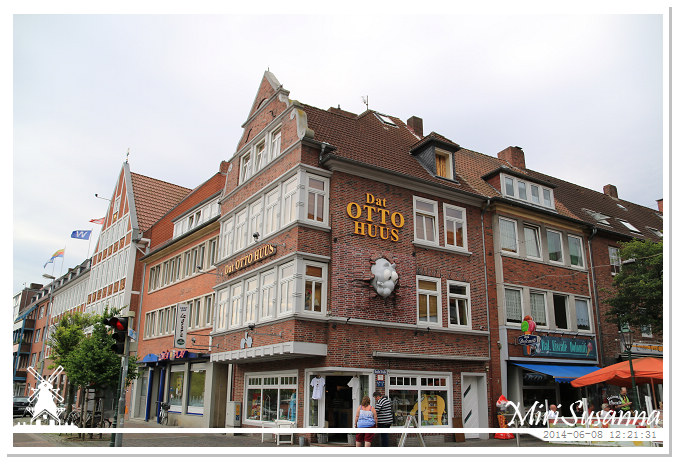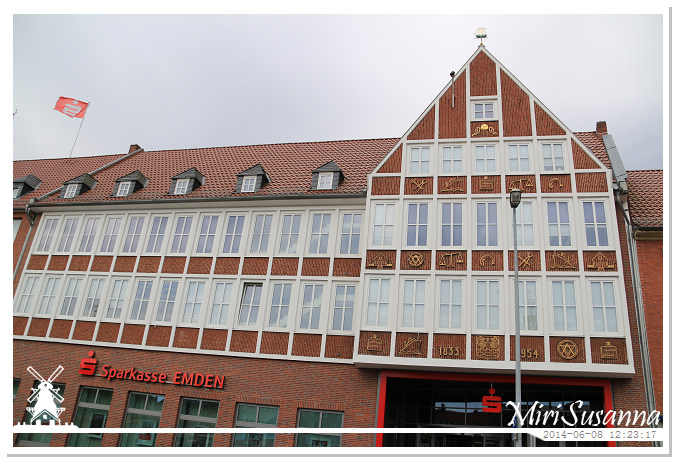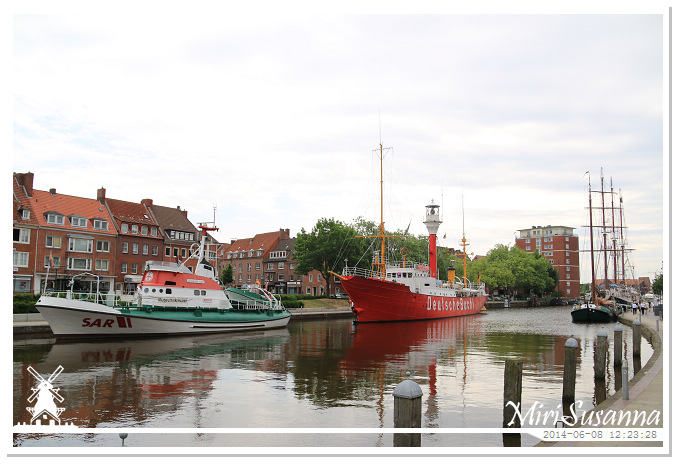 新建的內港。


這幾艘舊船都被"改裝"成博物館或餐廳之類的。
These schips or boats are renovated and become museum, restaurant etc.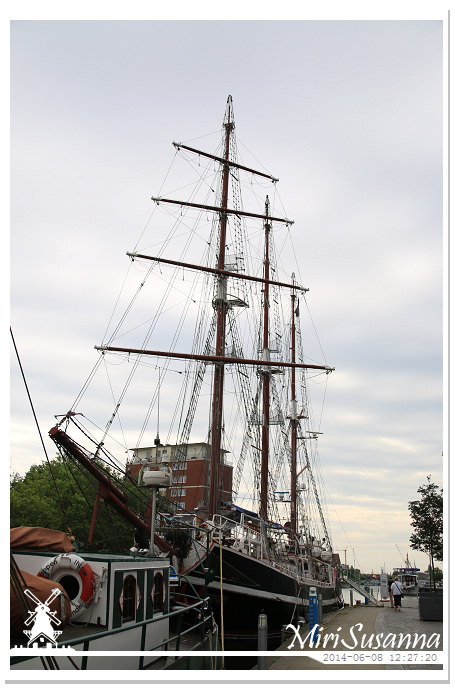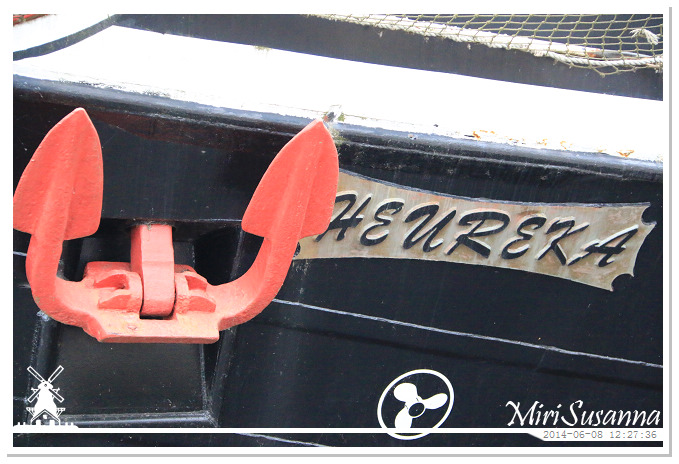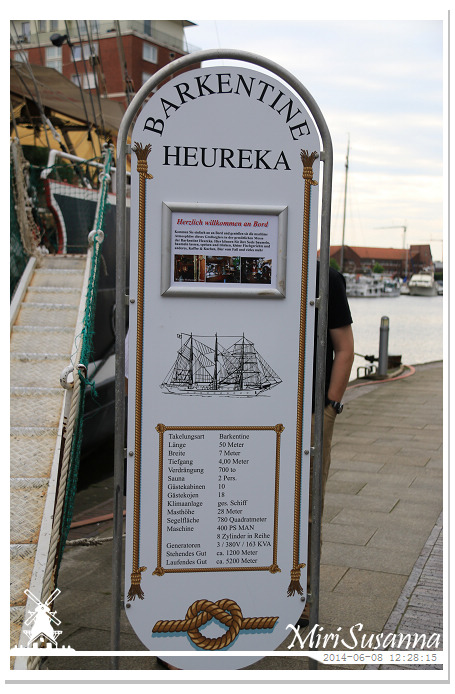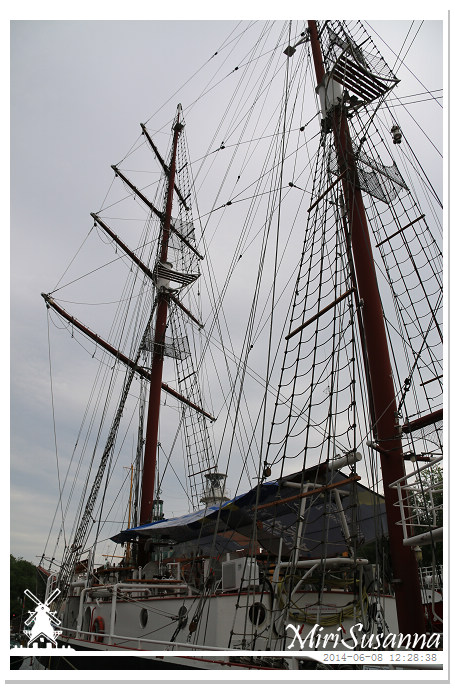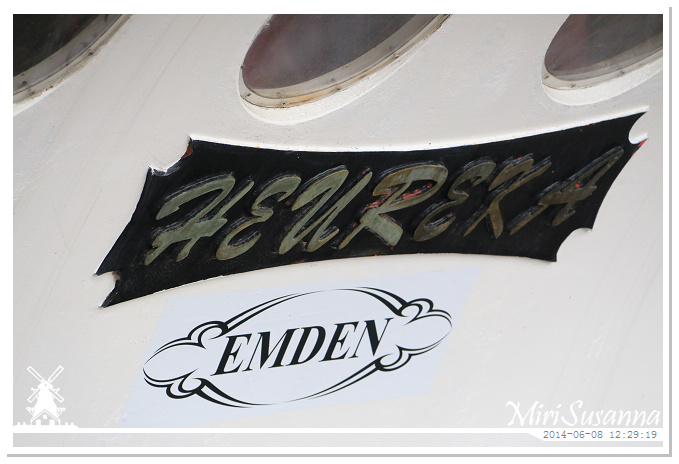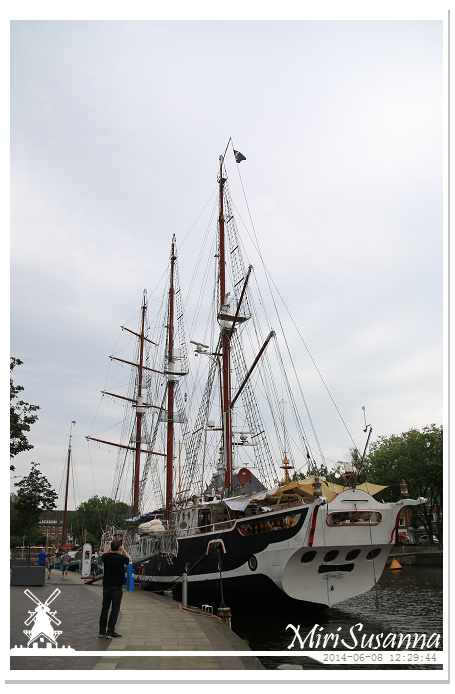 舊城的城門。
Gate of the old town.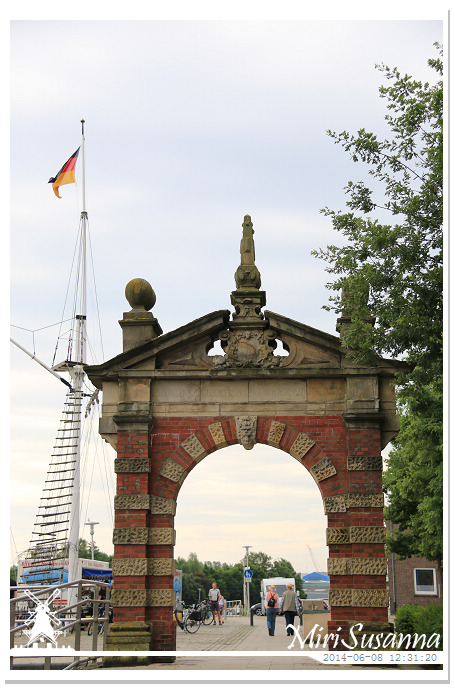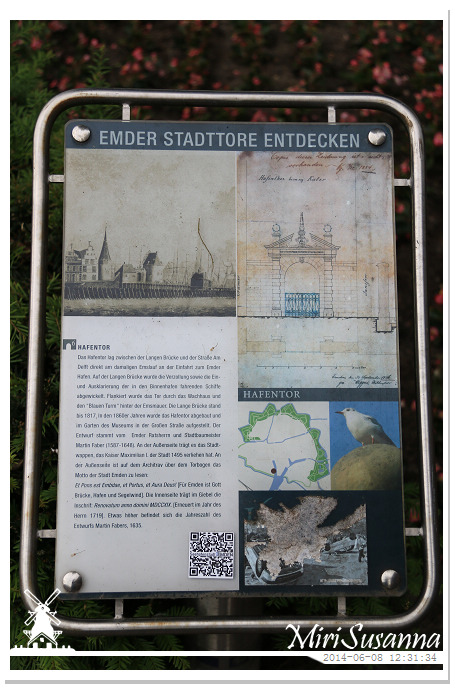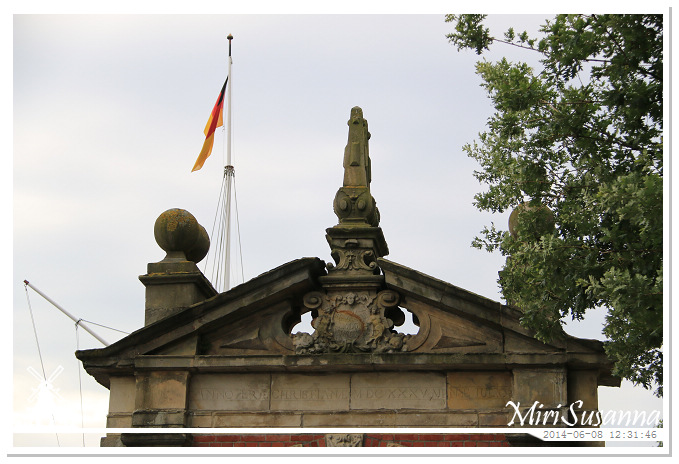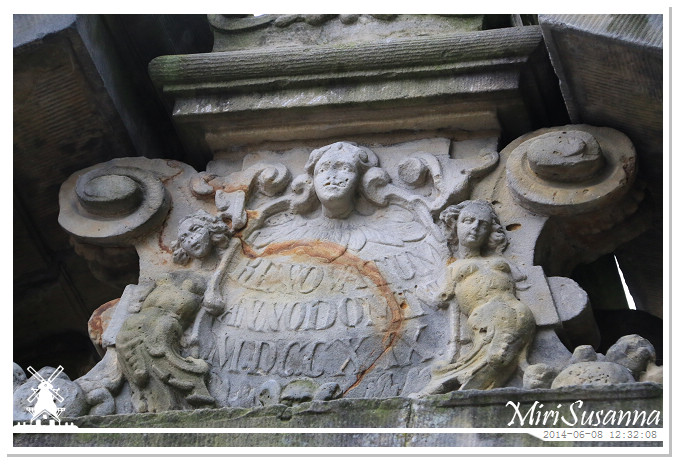 舊城區的模型。
Old town area.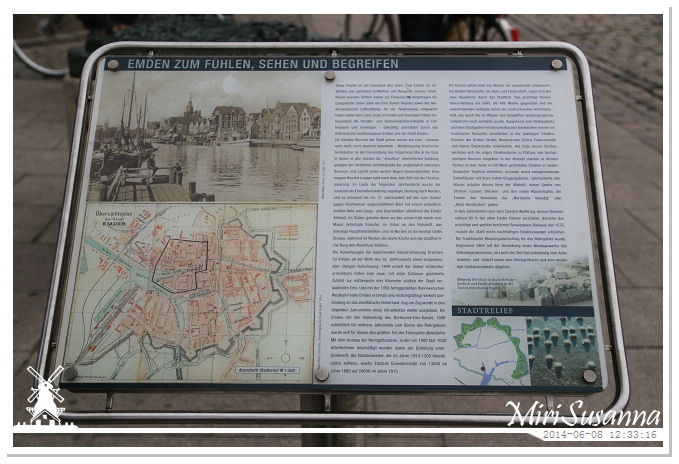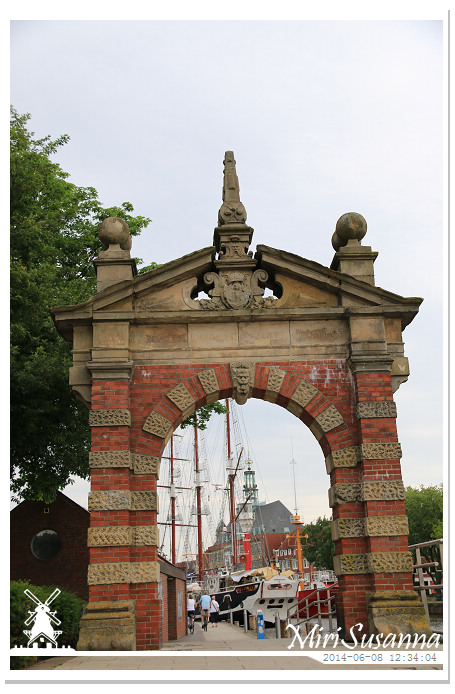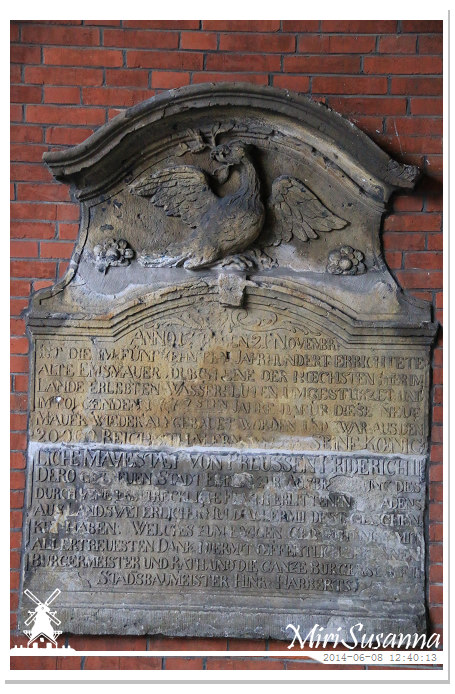 市政府建築的鐘塔下的拱門側。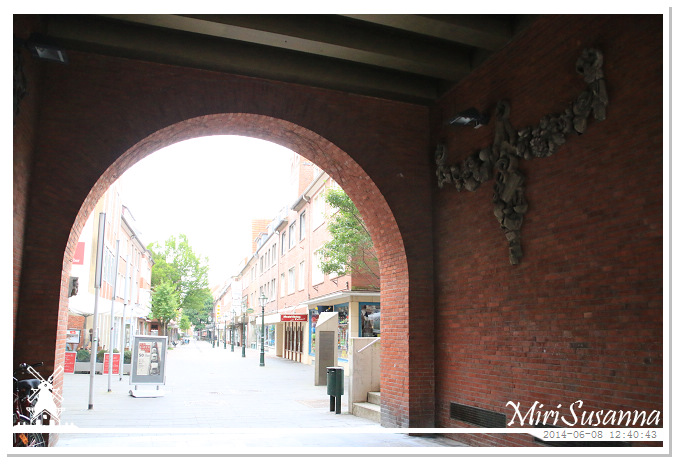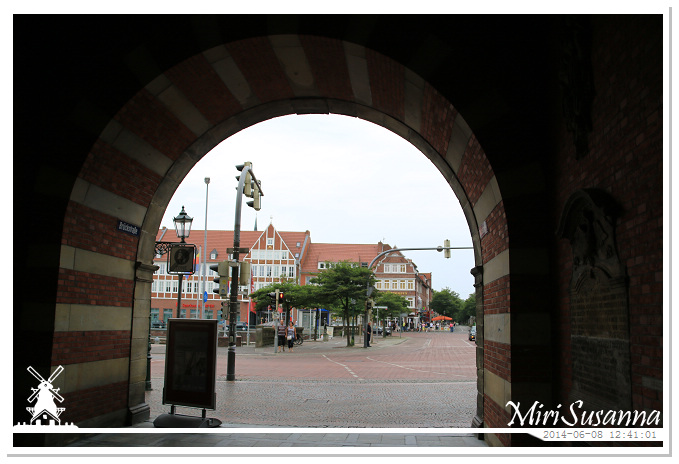 Volkswagen在Emden建廠五十年紀念。
50 years Volkswagen's factory at Emden.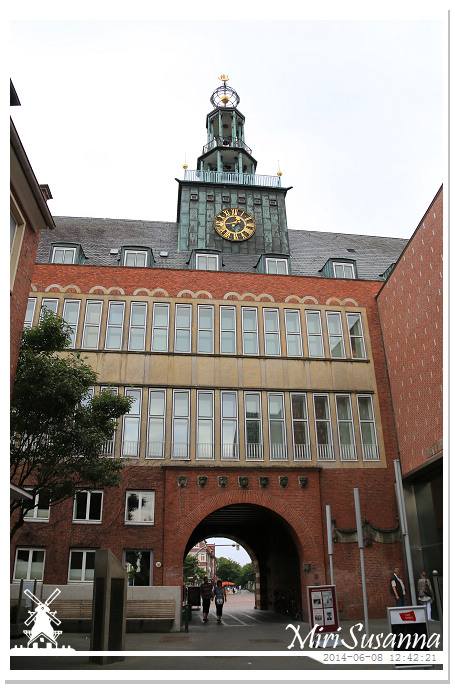 市政府建築的背面。
Backside of the City Hall.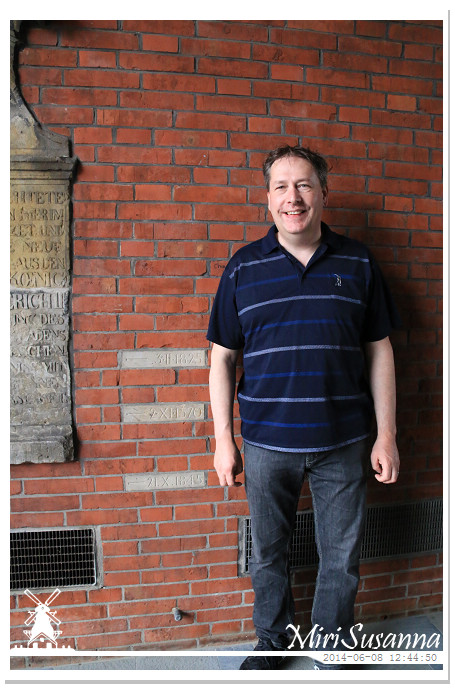 來看看這代表什麽。


這是曾經水患時的淹水高度。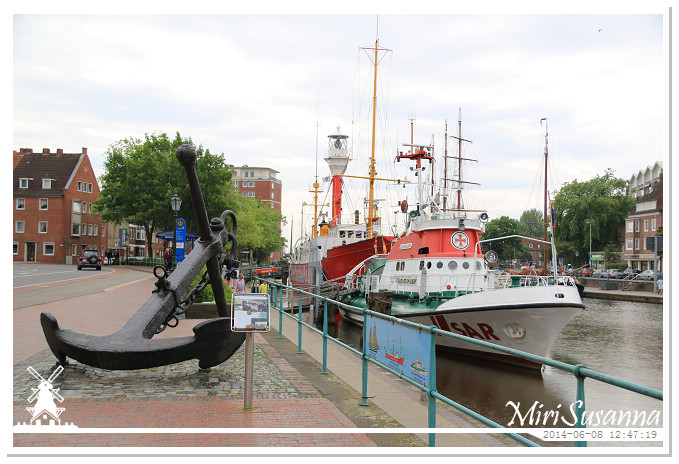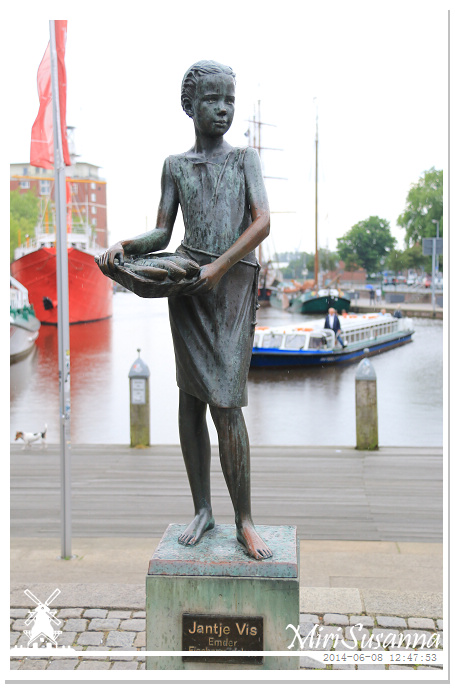 Jantje Vis。


下著毛毛雨,我們就去買船票遊港口好了。
It's raining. So we went to take a boat tour at the habour.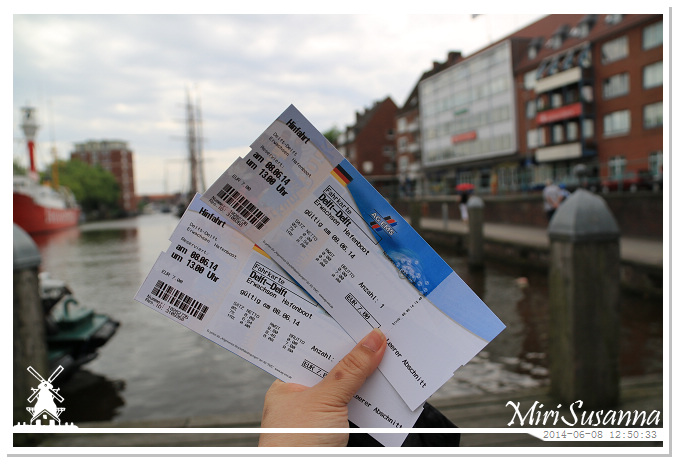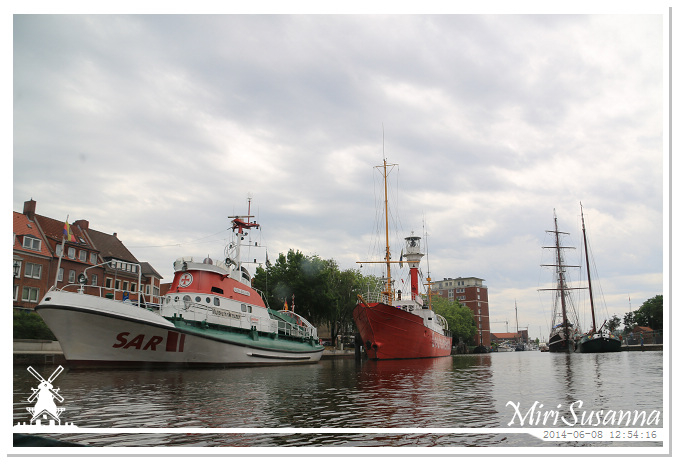 坐在船艙裡。
Inside the sightseeing boat.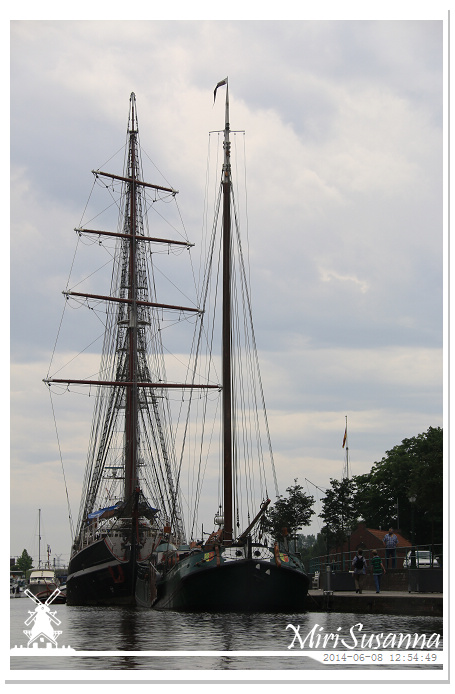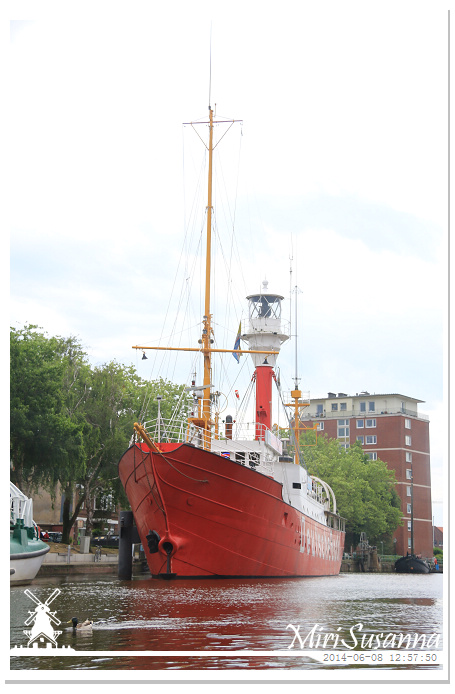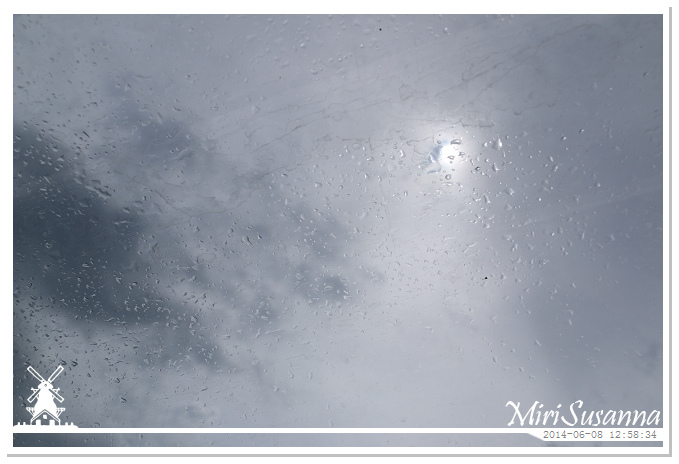 雨滴。
Raining.


開船了。
Boat tour begin.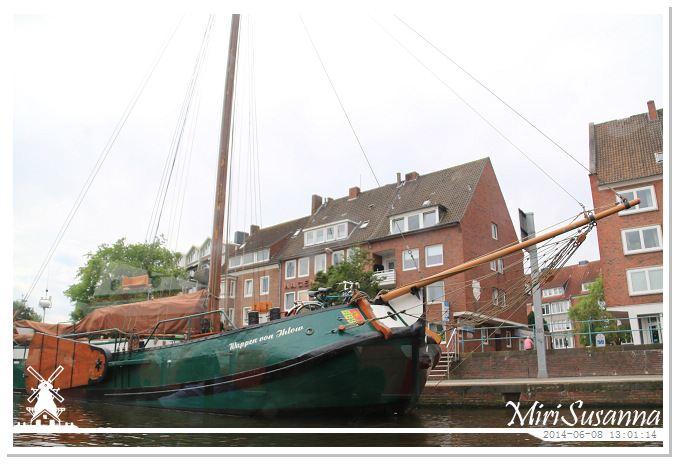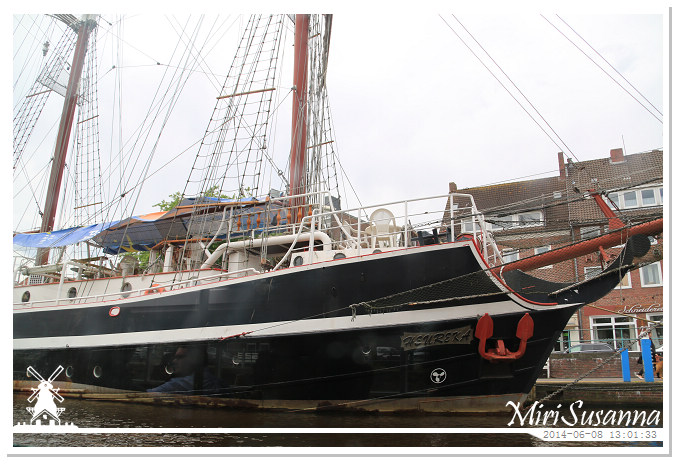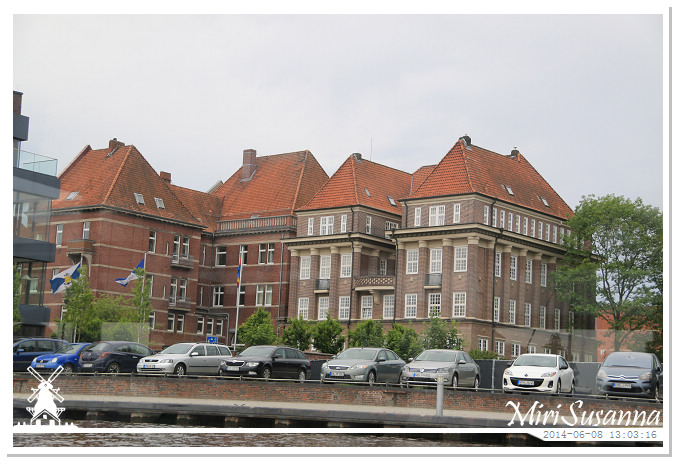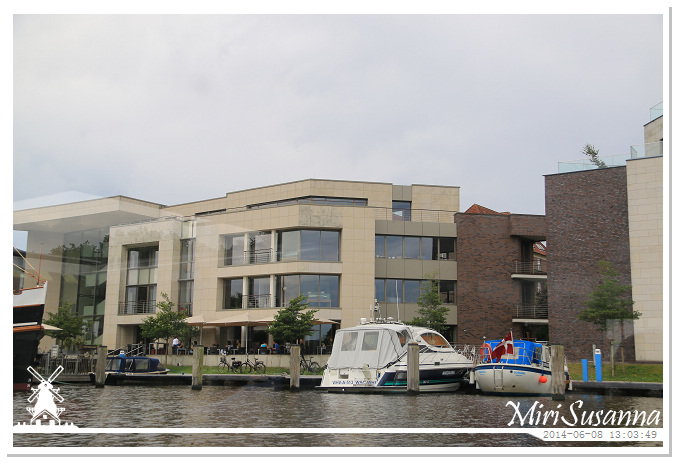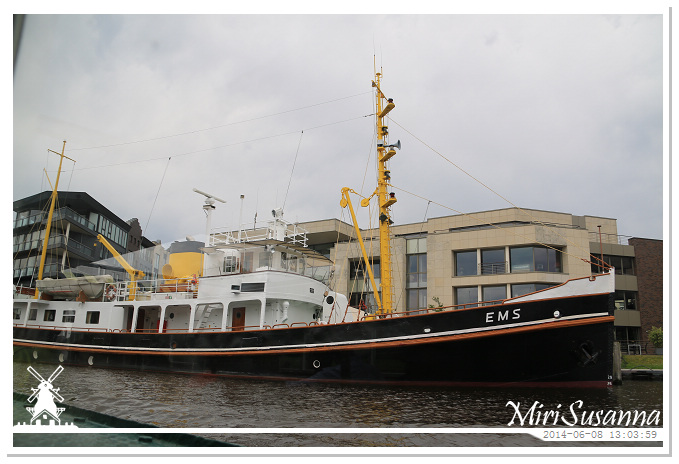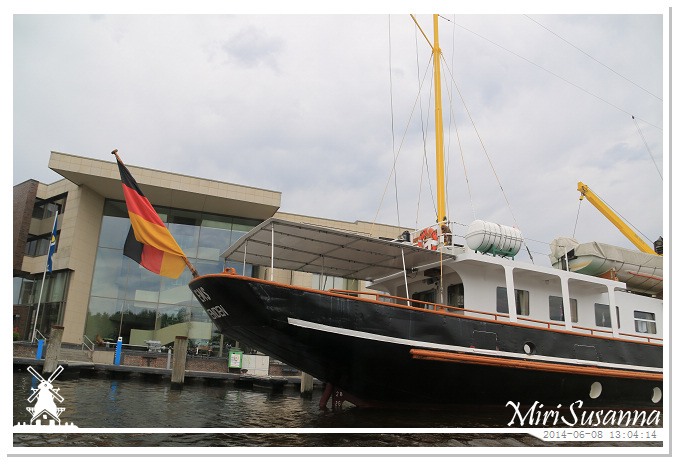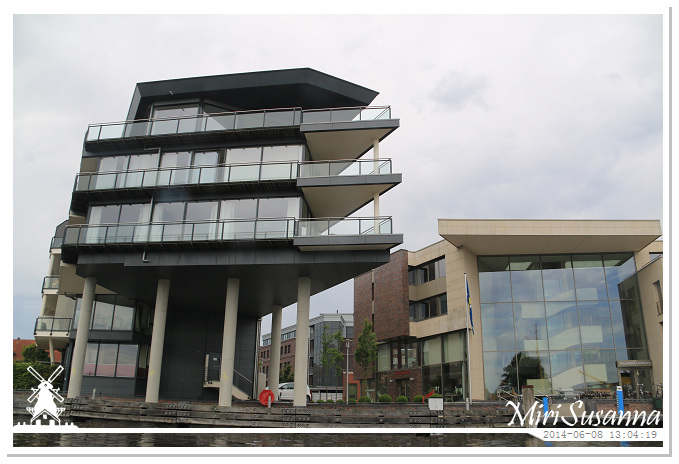 港邊新建的建築物。
New buildings at the habour area.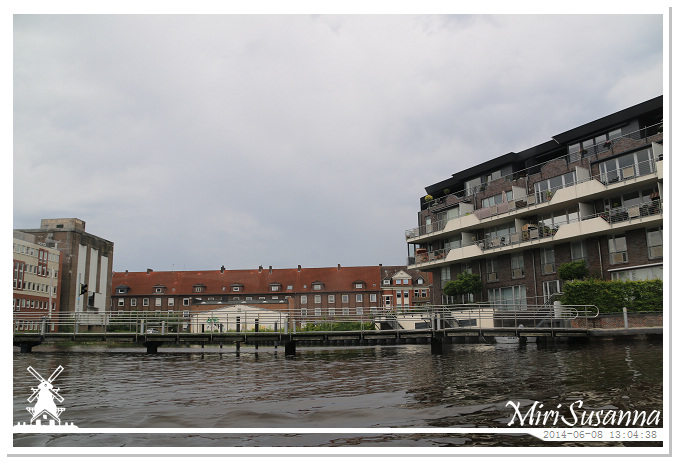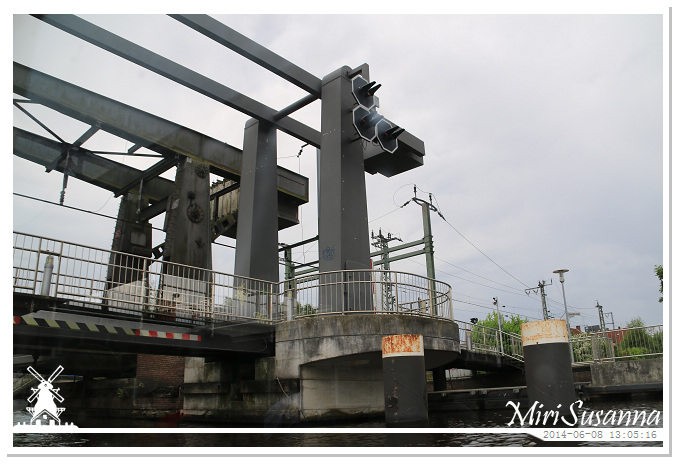 Bridge of railway.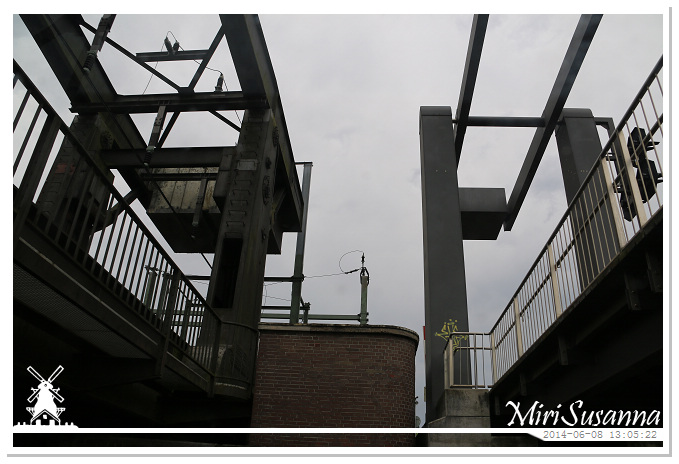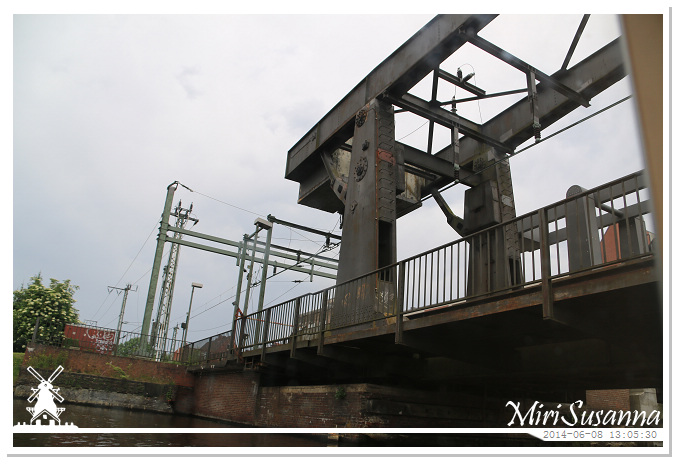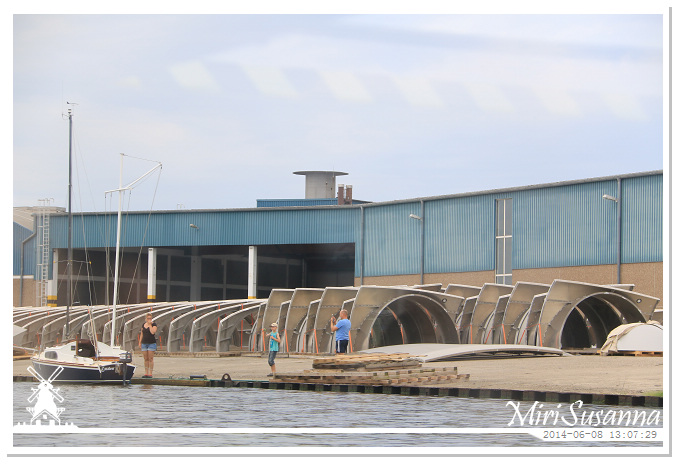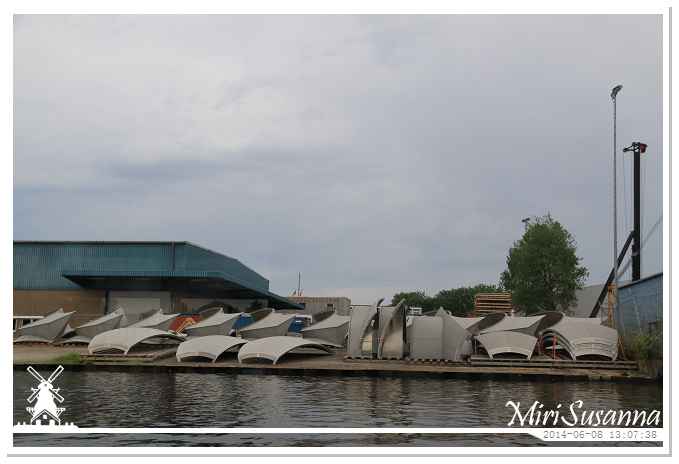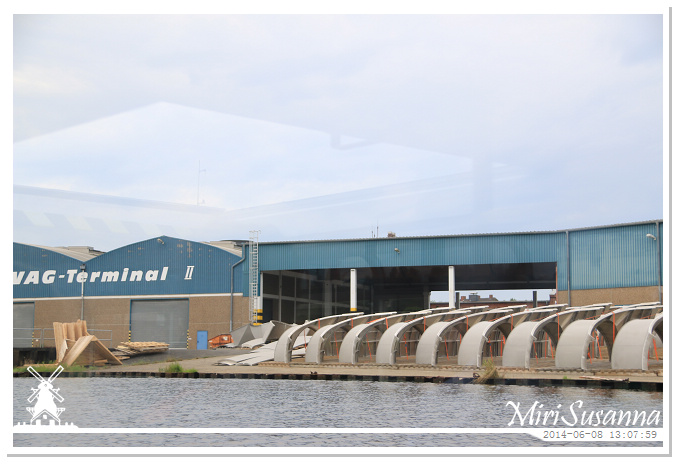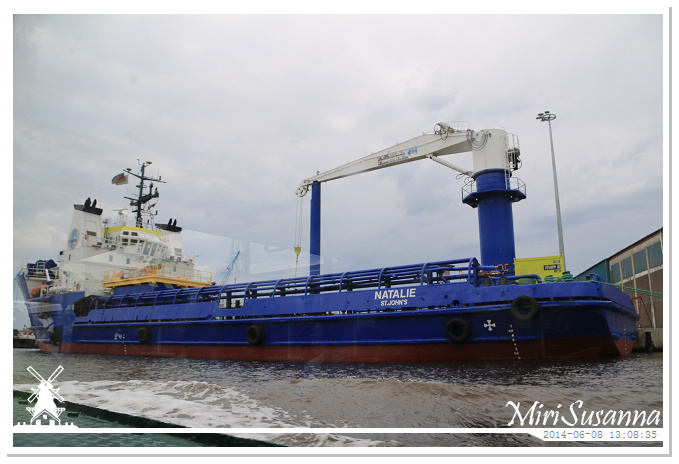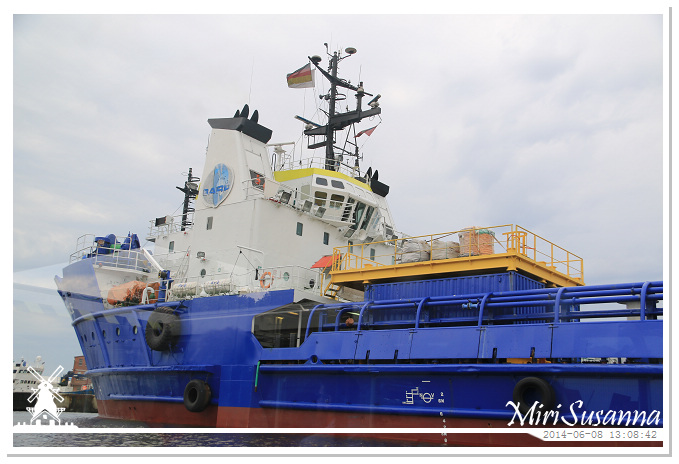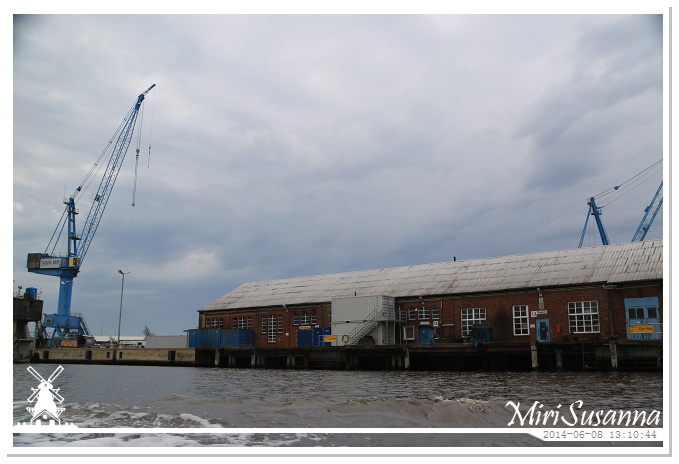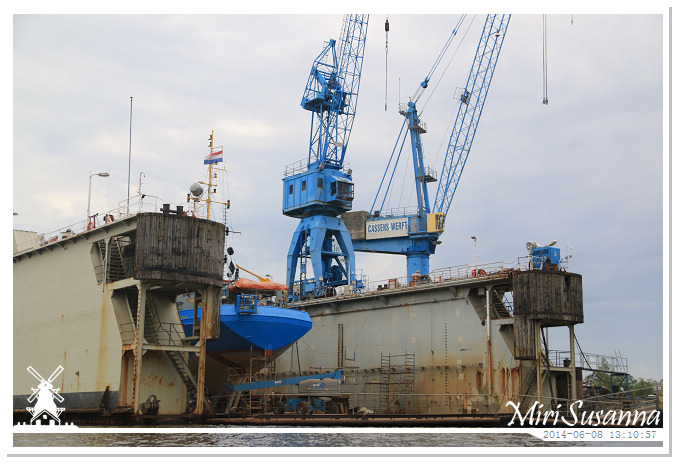 船塢。
Dock.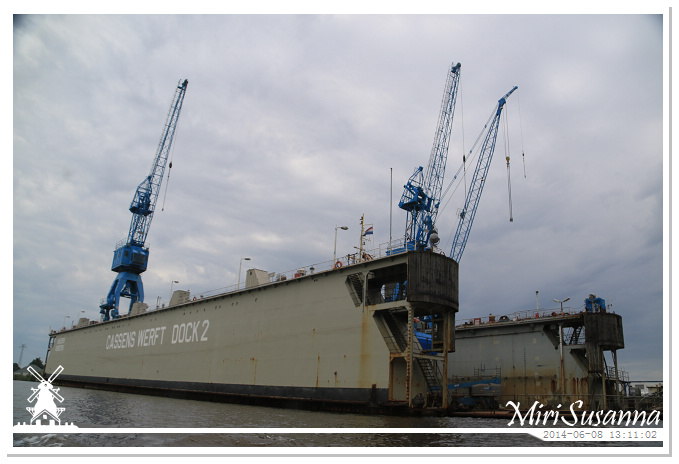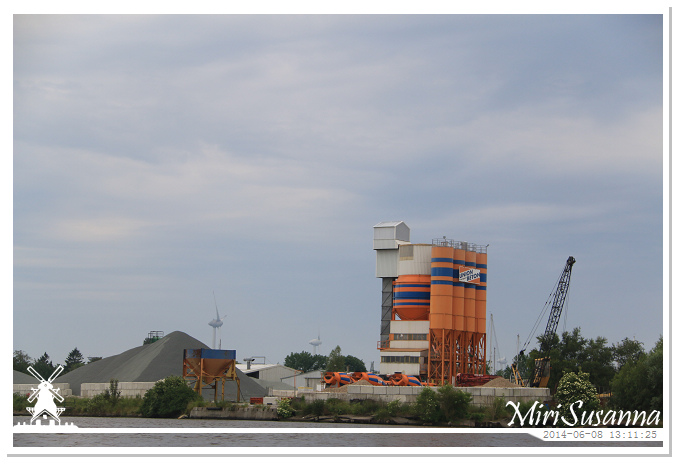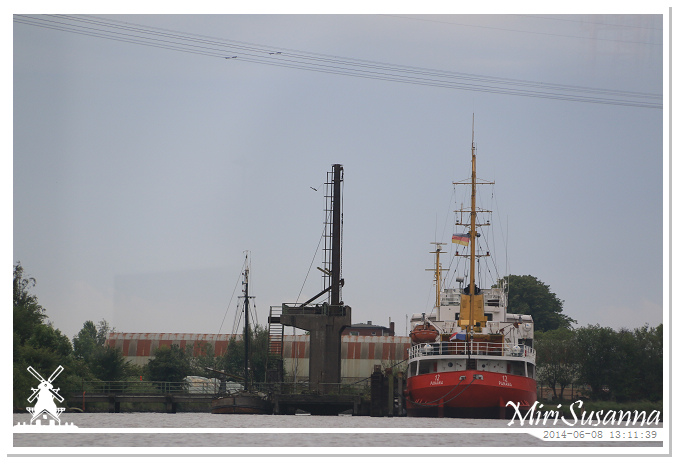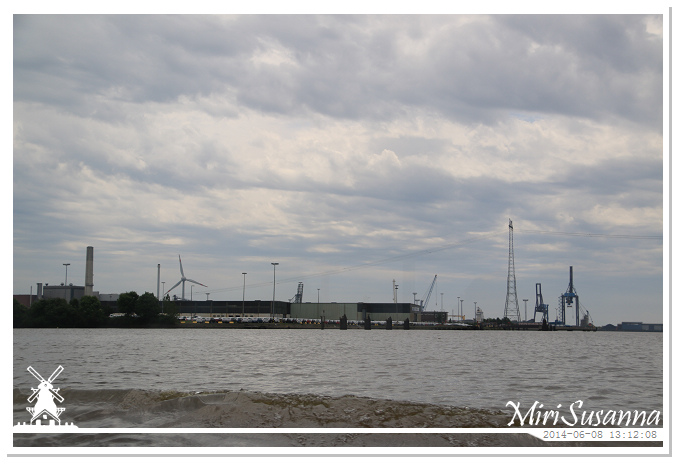 Cars waiting for export.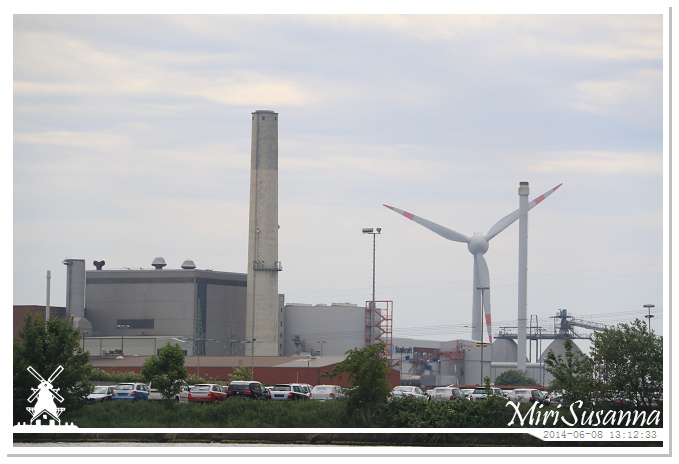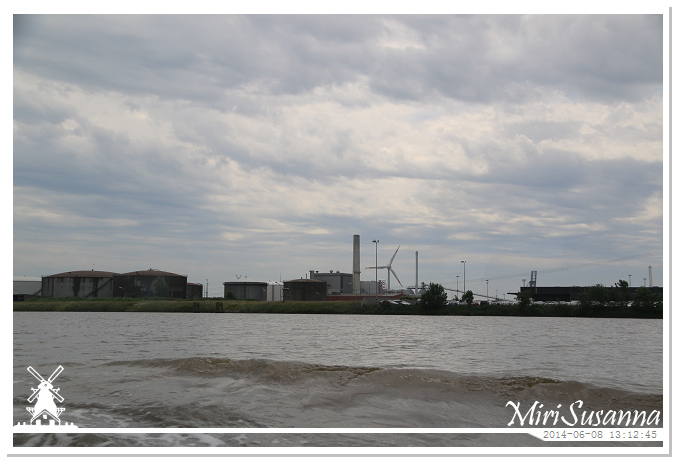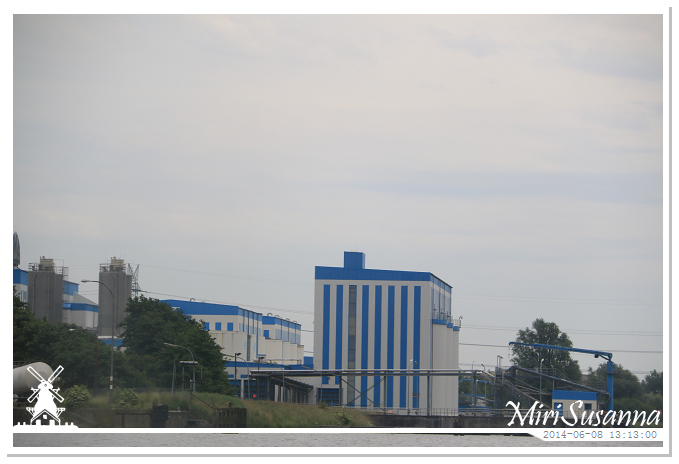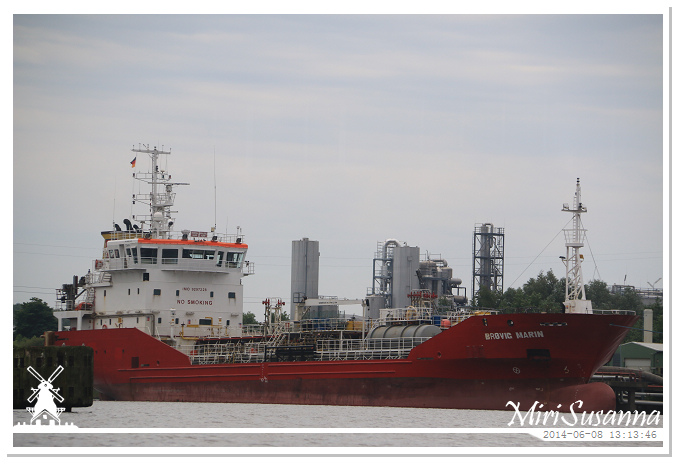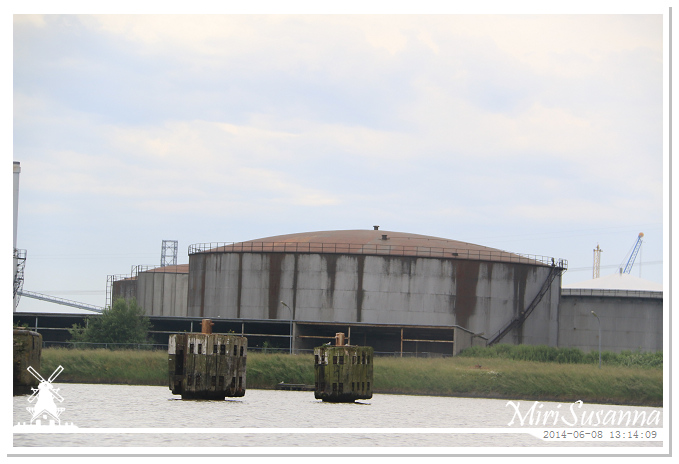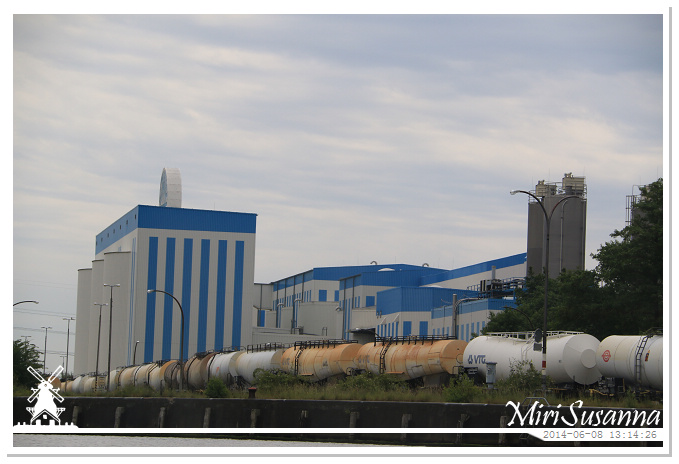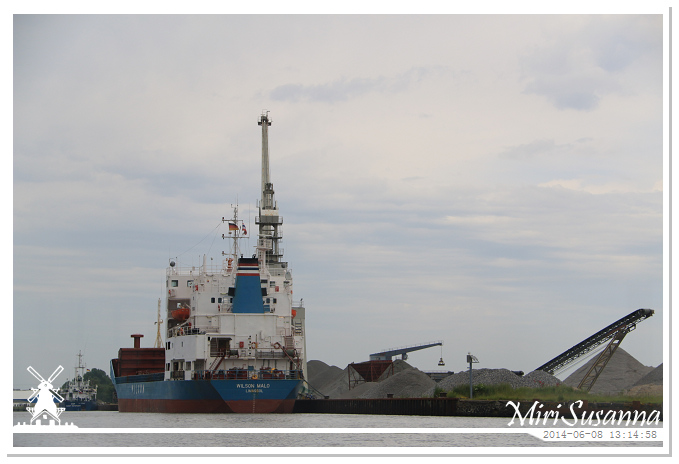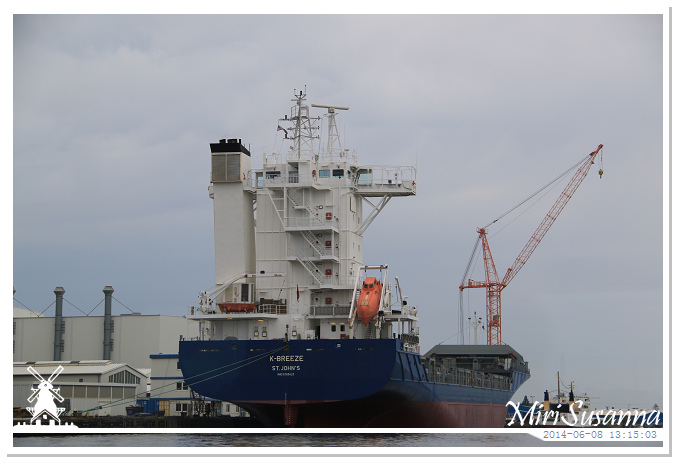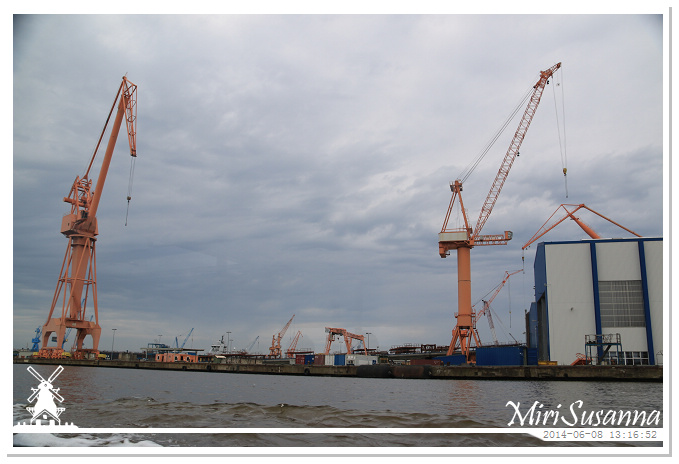 巨臂。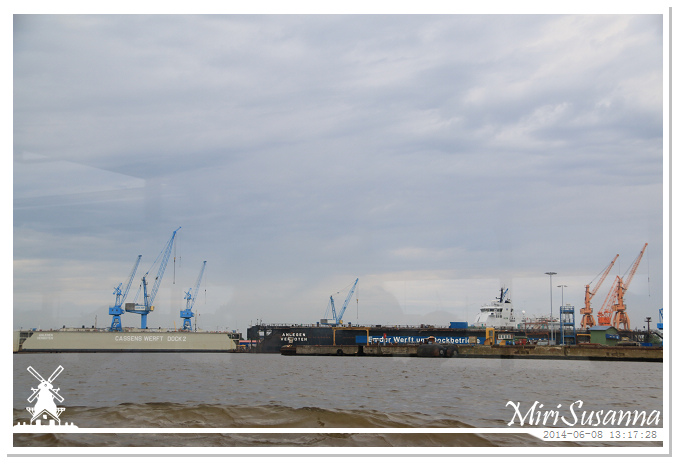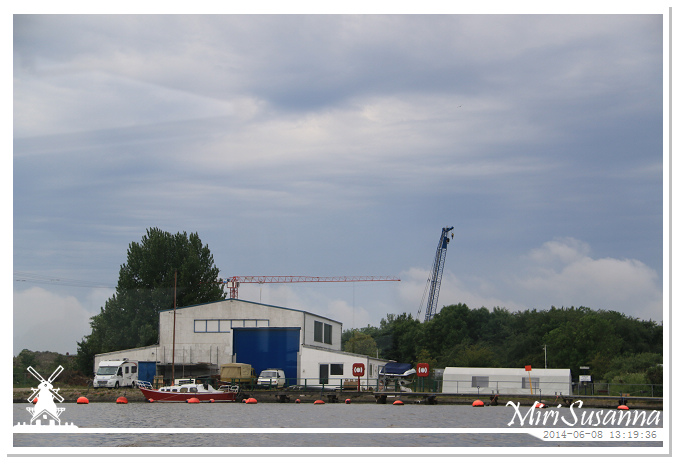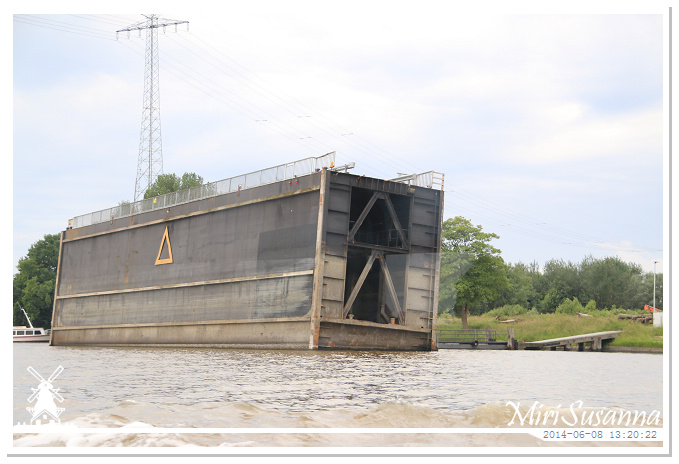 船閘的備用閘室。
Sparepart of locks.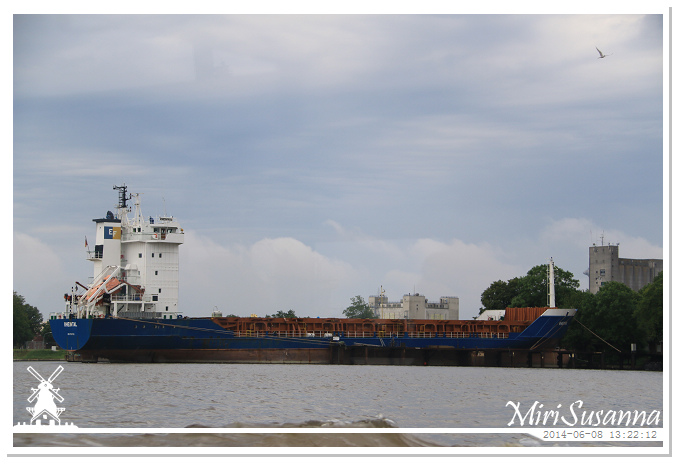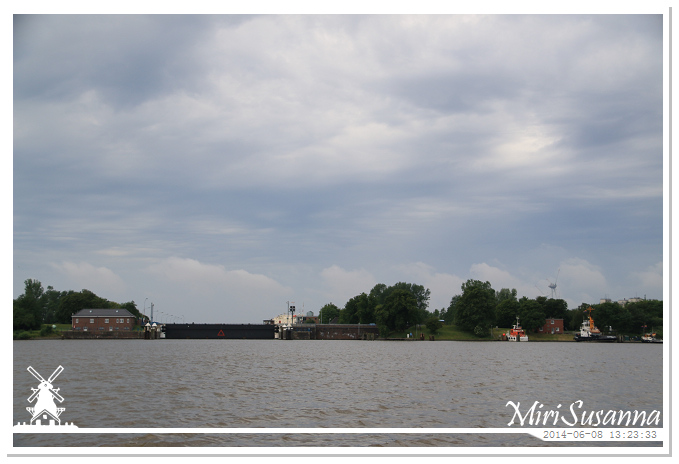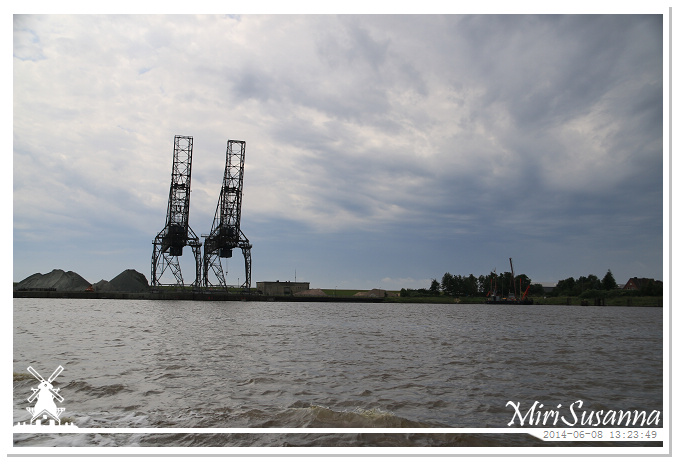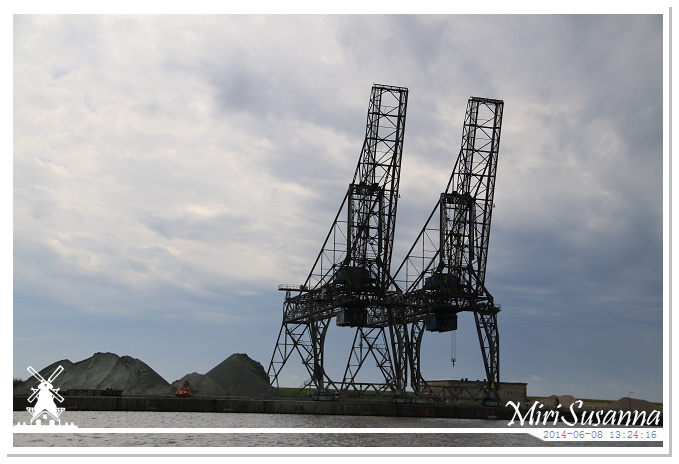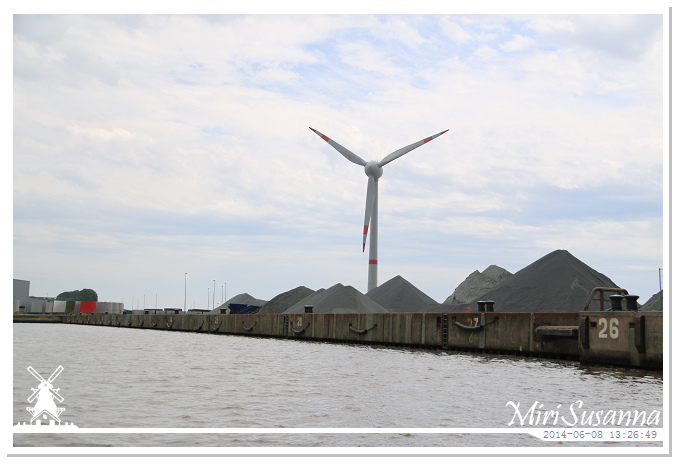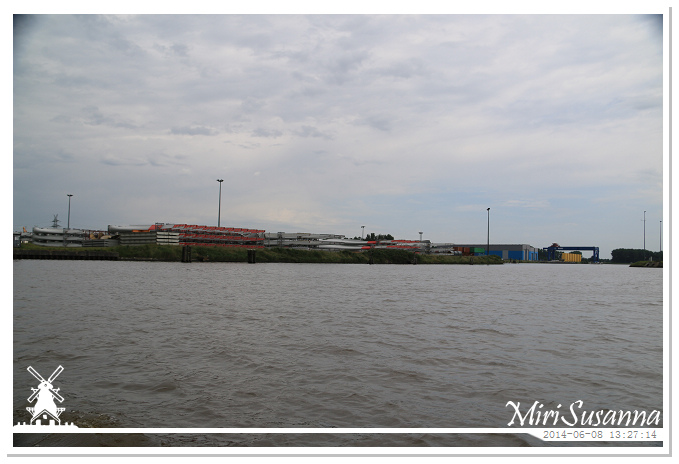 風車的組件。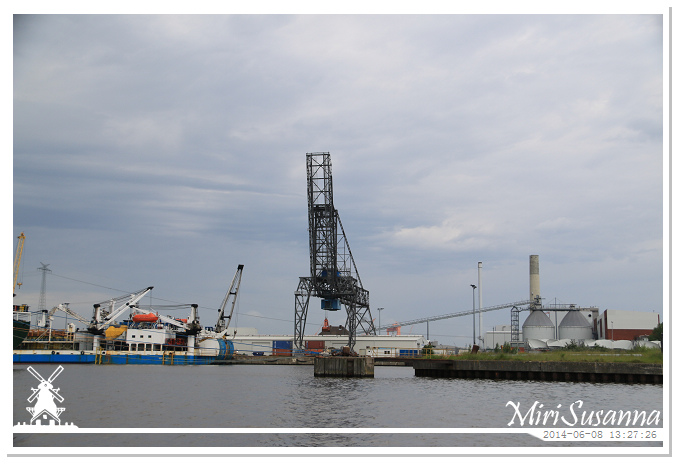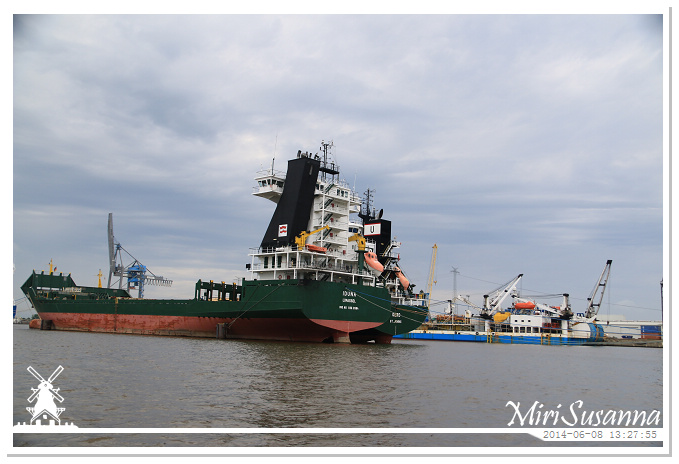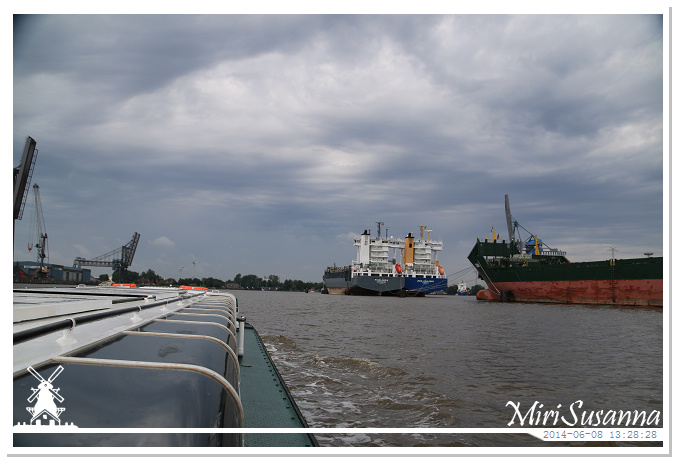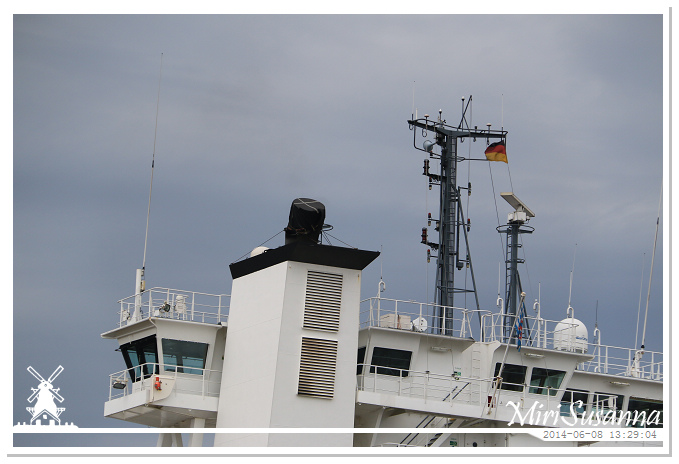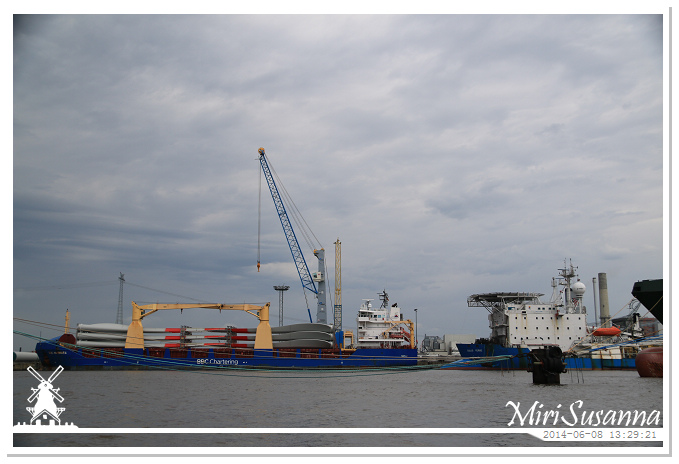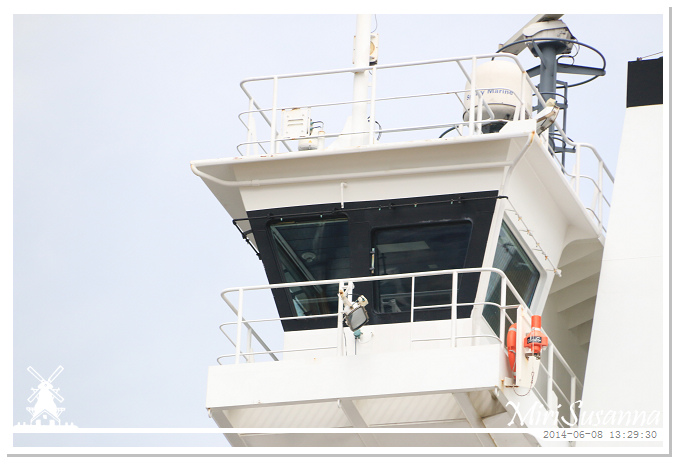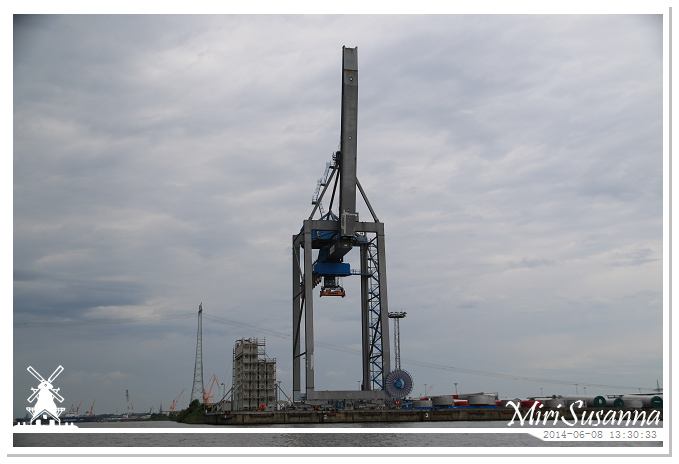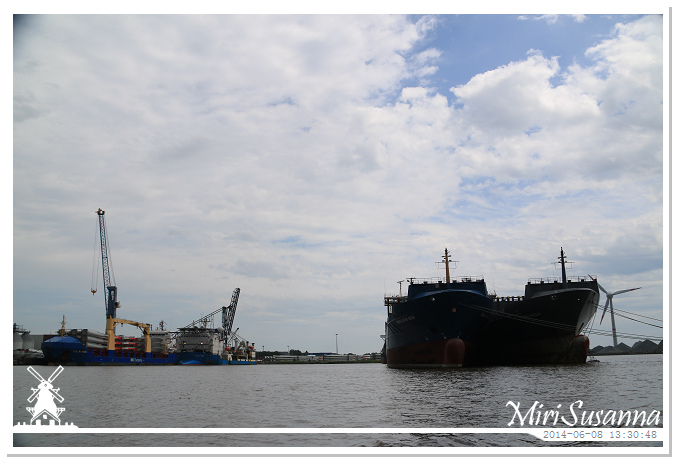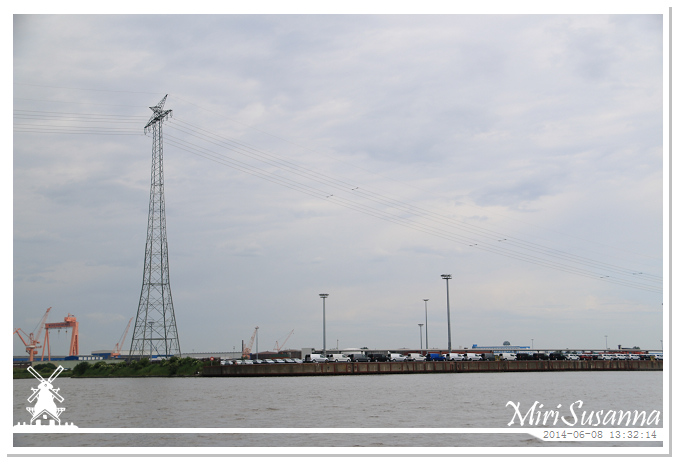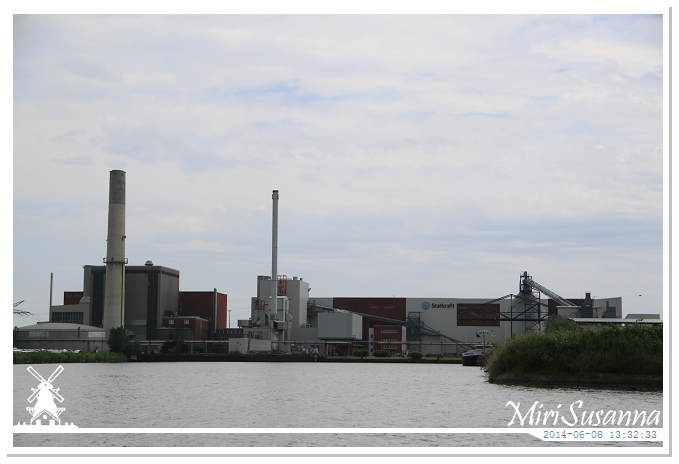 Emden biomass cogeneration plant (Statkraft website).
Info from Statkraft's website
Production: 140 GWh
Capacity: 20 MW
The biomass cogeneration plant was commissioned 2003 and is an association between EWE (55%) Statkraft (30%) and the municipal utility Emden (15%). The plant is operated by Statkraft. In the biomass cogeneration plant matured timber produces steam by being burned in a boiler. Through the use of a steam turbine the steam drives a generator with 20 MW electrical power output. The plant has an electrical efficiency rating of around 31% and generates renewable electricity for approximately 40.000 households annually. In addition 30 MW of heat is extracted from the steam turbine and delivered to the Volkswagen industrial site in Emden via a 5 km long pipeline. This increases the fuel utilization of the plant to approximately 65%.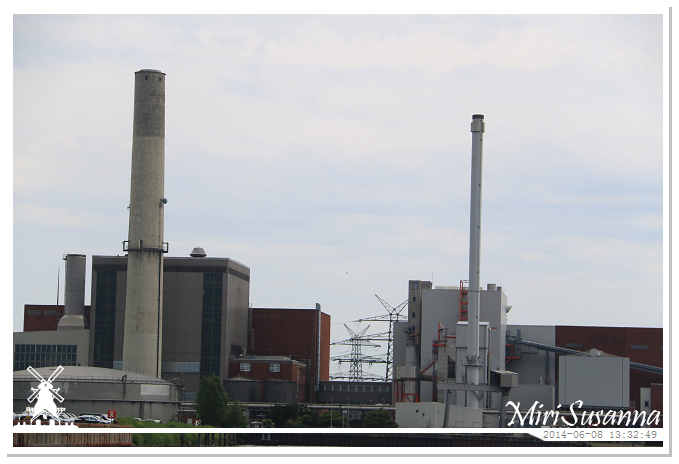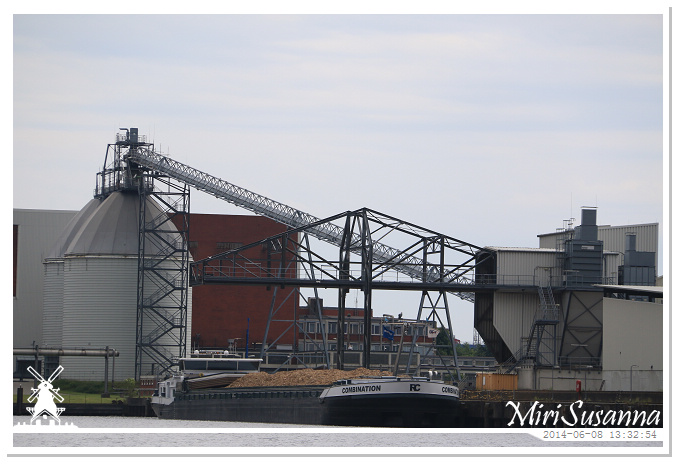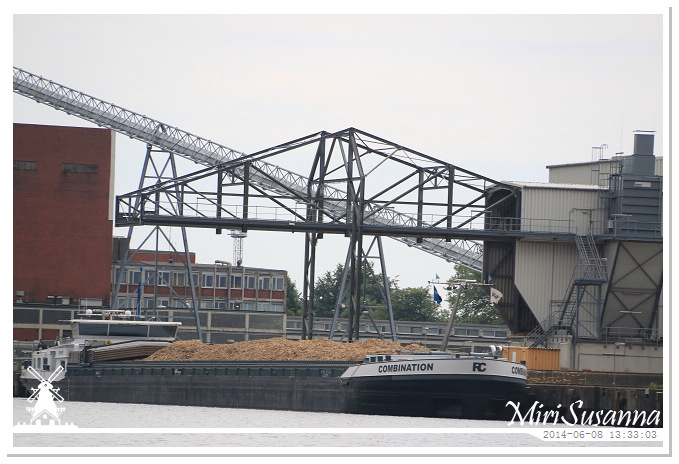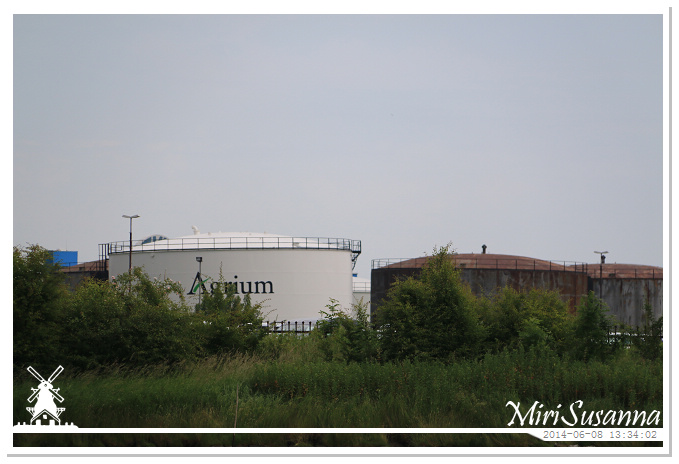 Agrium Biodiesel.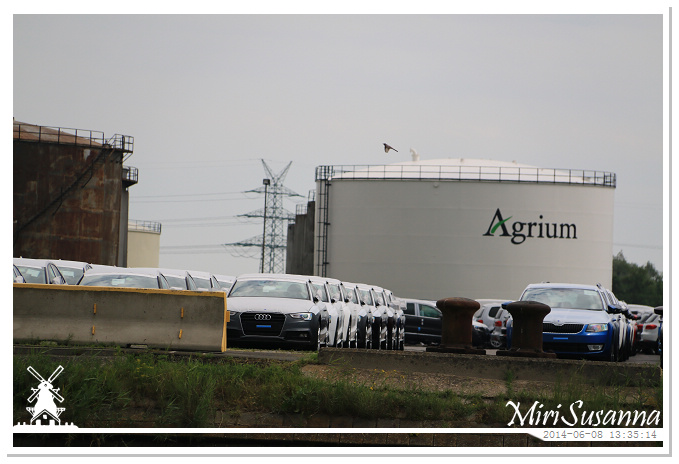 ~。Goto part 3。~