在酒店休息了會,我們到臨近的威廉港Wilhelmshaven走走。威廉港是德國天然水深最深的港口和德國最大的石油轉運港。我們在它的市中心逛了一會,都沒遇到合心意的餐廳,所以又掉頭回酒店的餐廳用晚餐。用完餐,已近日落時分,於是決定去了Harlesiel查查次日往Wangerooge Island的渡輪時間表。至於日落,因雲霧過重,就沒什麽美景可言了。
After check-in at Ringhotel Residenz Wittmund and had a short rest, then we decided to visit Wilhelmshaven, the only deep water port, the largest naval base and the most important import terminal for crude oil of Germany. As we couldn't find any desirable restaurant at Wilhelmshaven, we turned back to our hotel to have our dinner. After that, we went to Harlesiel to check the ferry schedule for the next day, and it's pity that we couldn't catch any beautiful views of the sunset, due to cloudy and heavy mist.


View Larger Map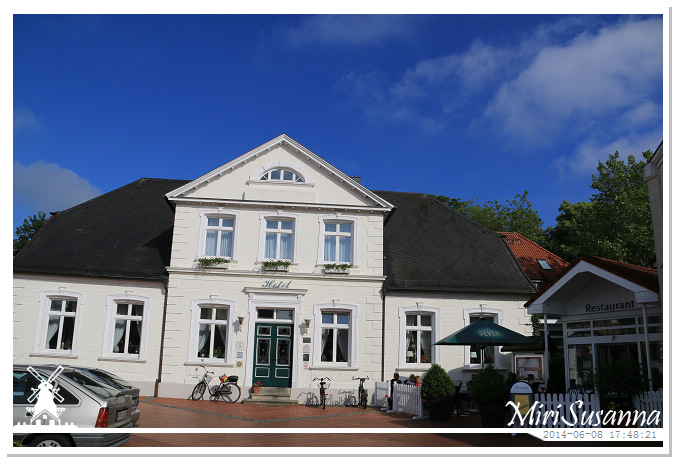 Our hotel at Wittmund, Ringhotel Residenz with its own restaurant.


Wittmund的縣公署。Historisches Kreishaus。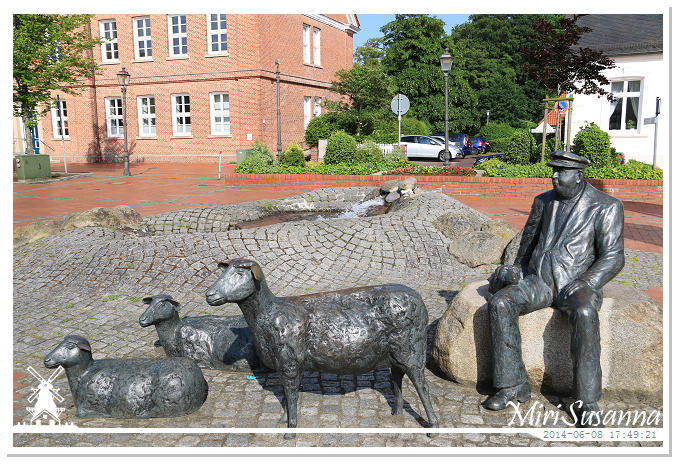 市集廣場旁的紀念碑。


兩百多年前農人開始把牲畜帶到這來販賣,這是紀念1950年的盛景。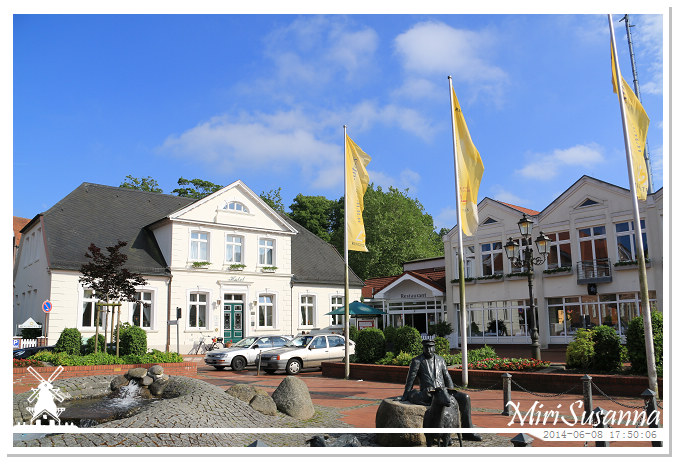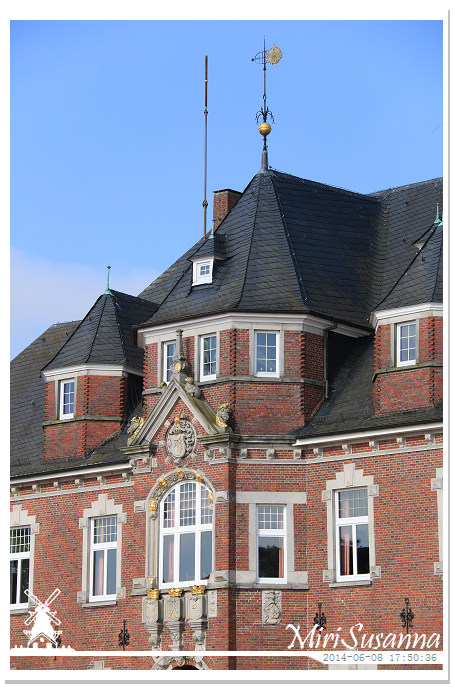 縣公署建築的部分特寫。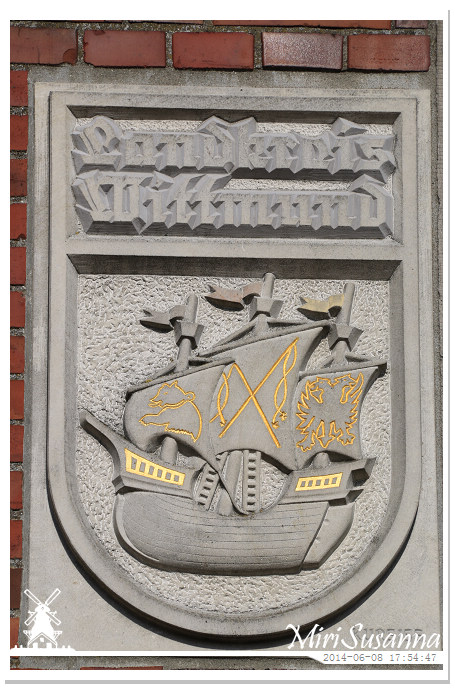 Wittmund縣的縣徽。
Landkreis Wittmund.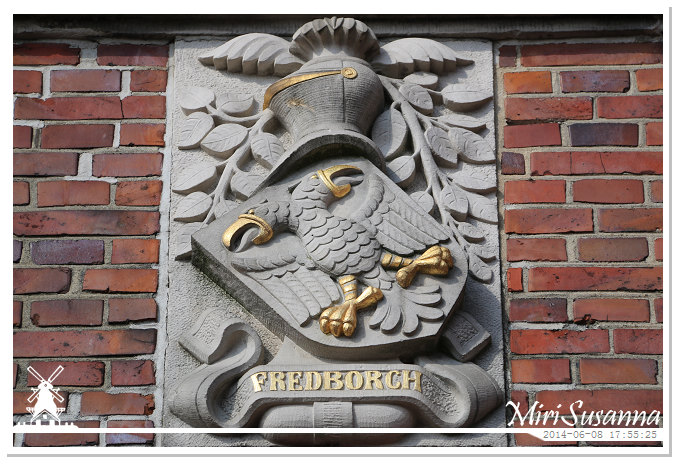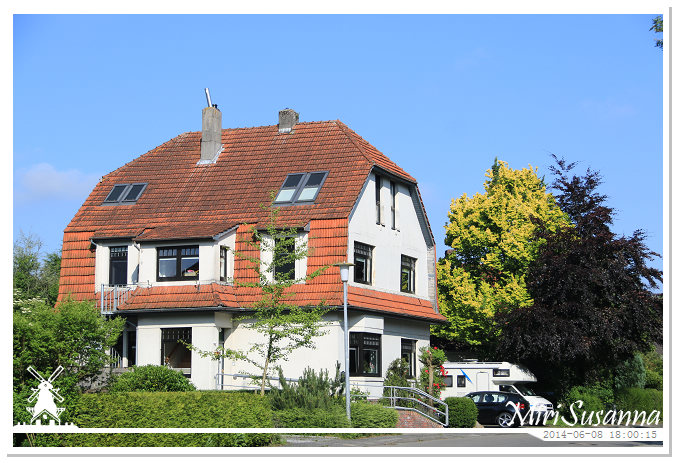 出發往威廉港。
Going to Wilhelmshaven.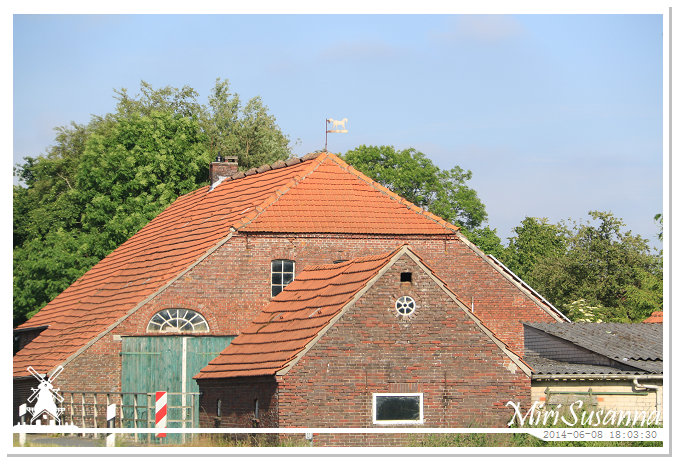 Hill with solar panels.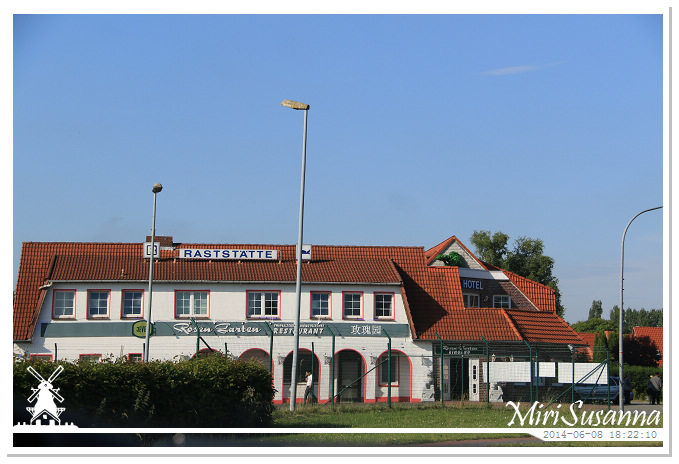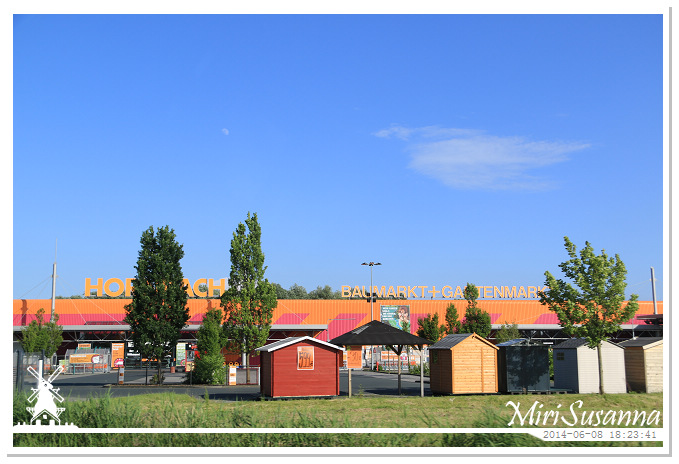 看到天空中那半輪月亮了嗎?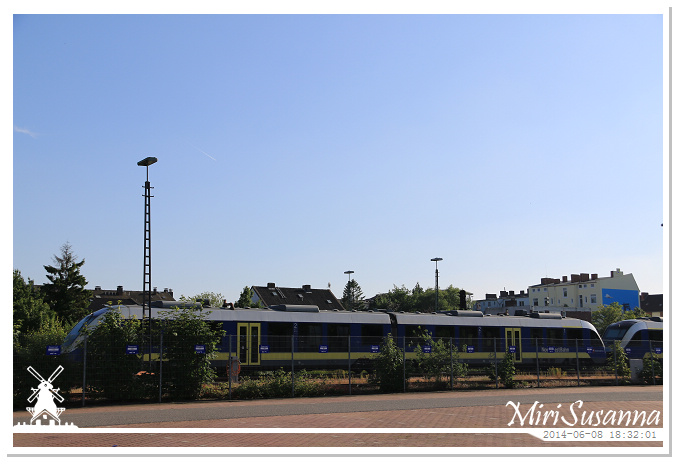 在威廉港火車站旁停車。
Park our car nearby the Wilhelmshaven Station.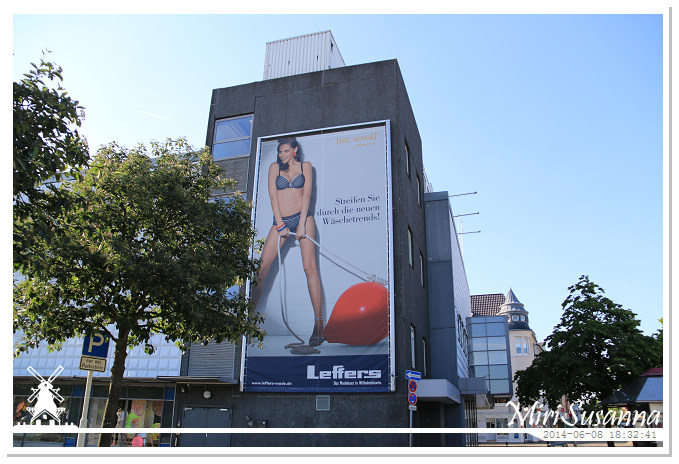 Shopping streets.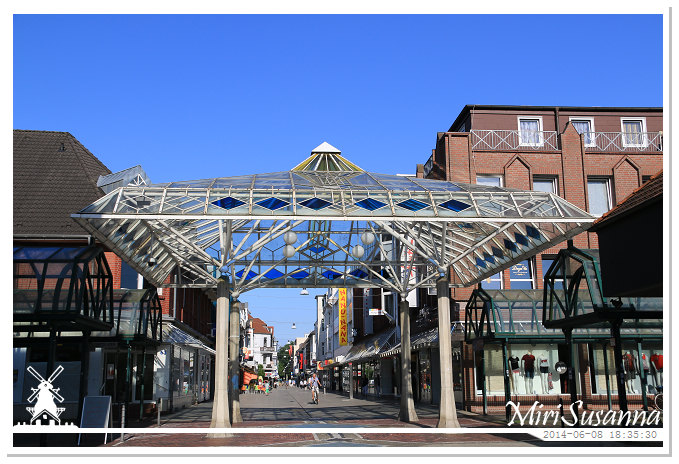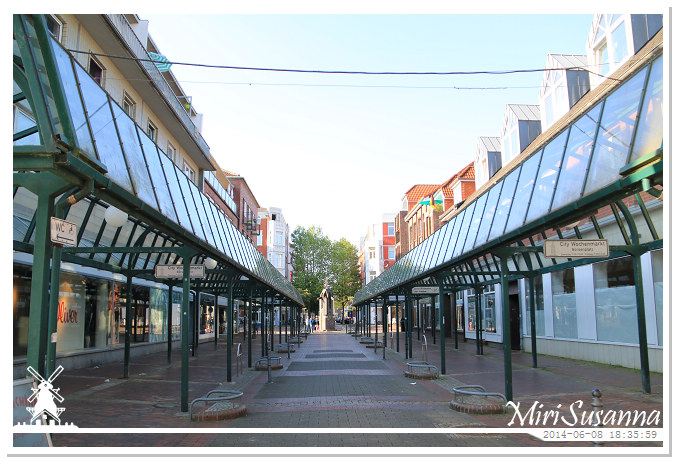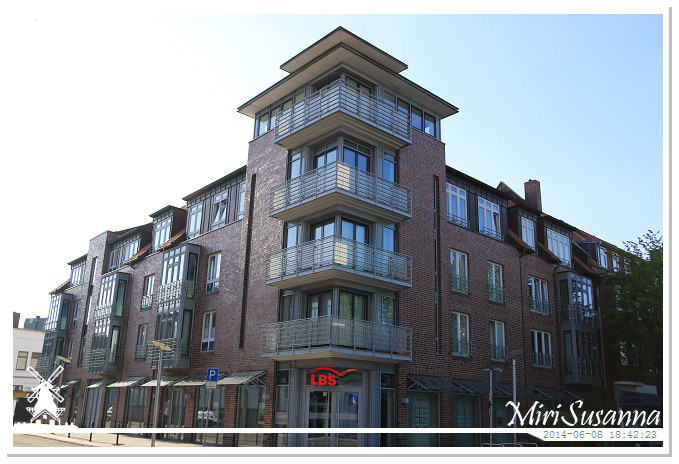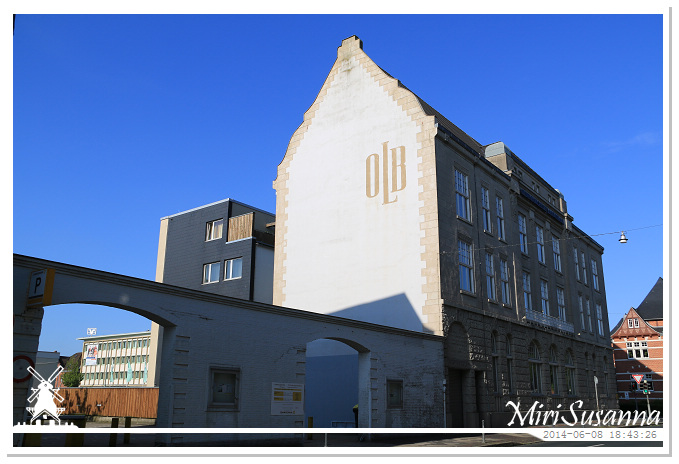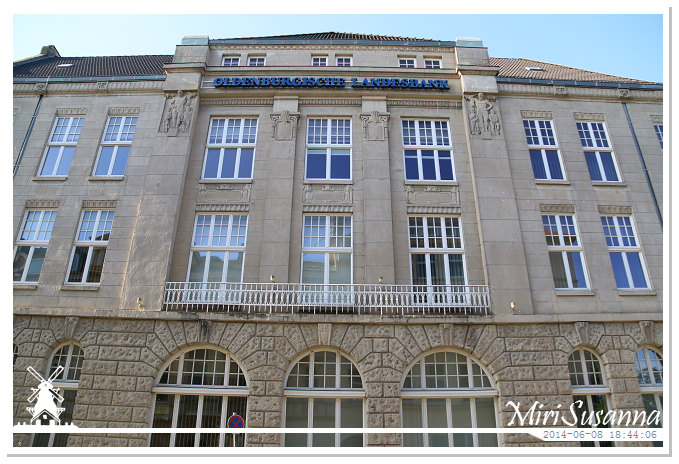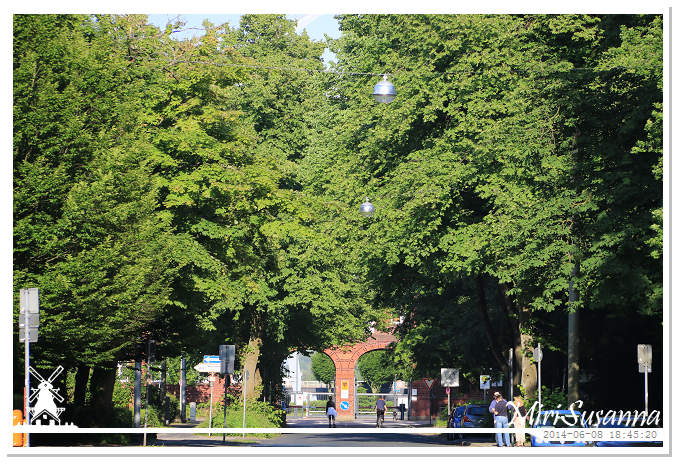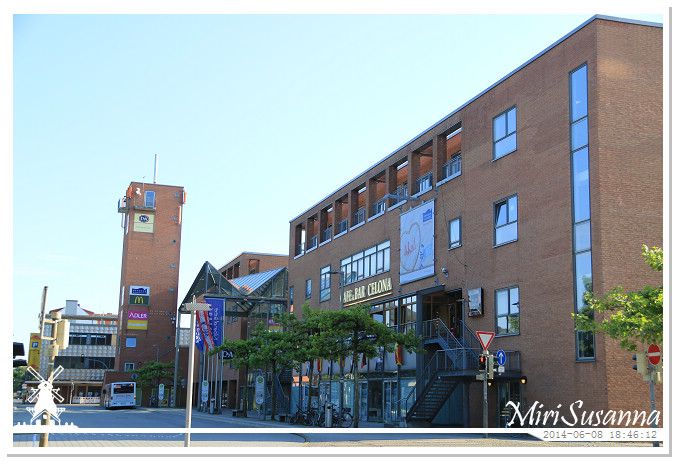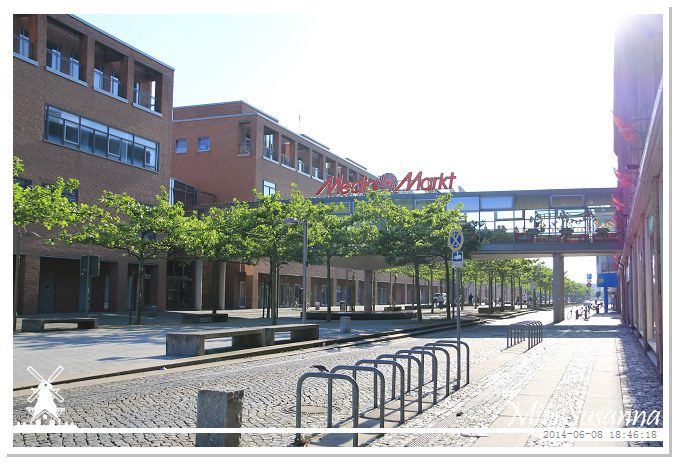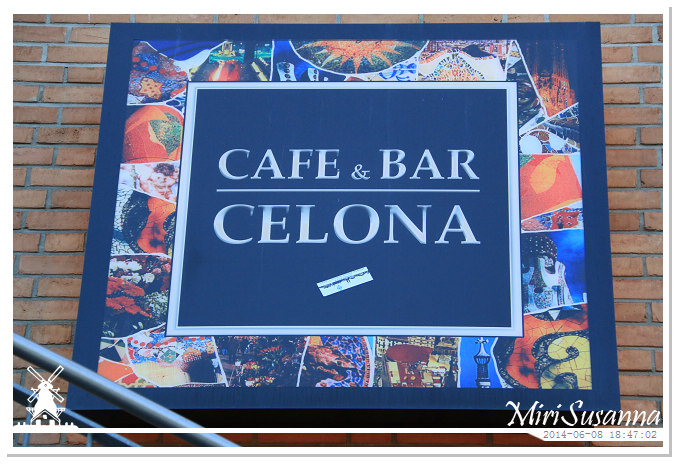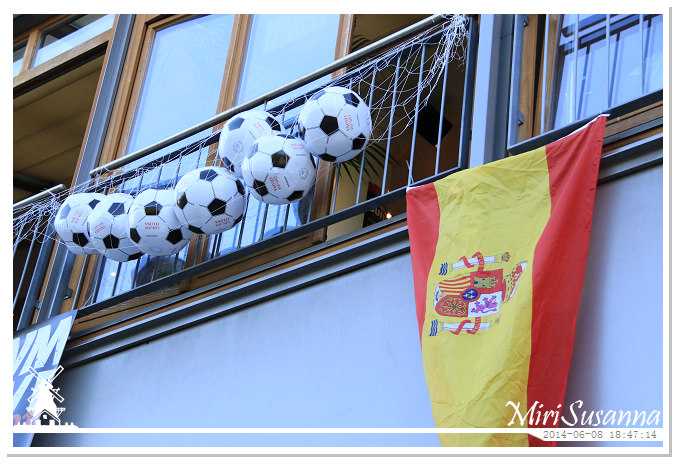 Nordsee Passage, the largest shopping mall at Wilhelmshaven.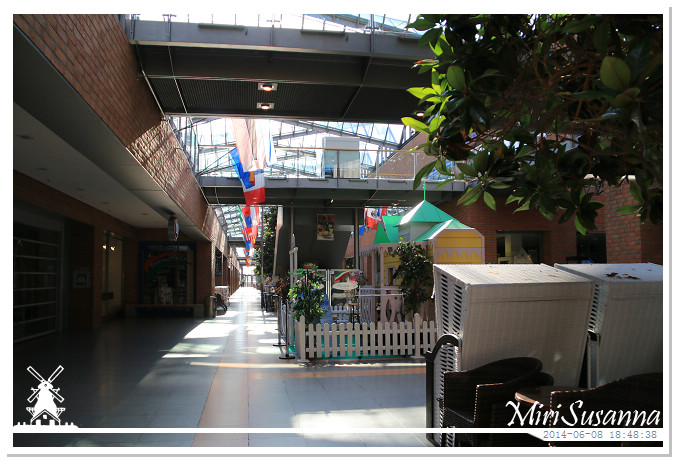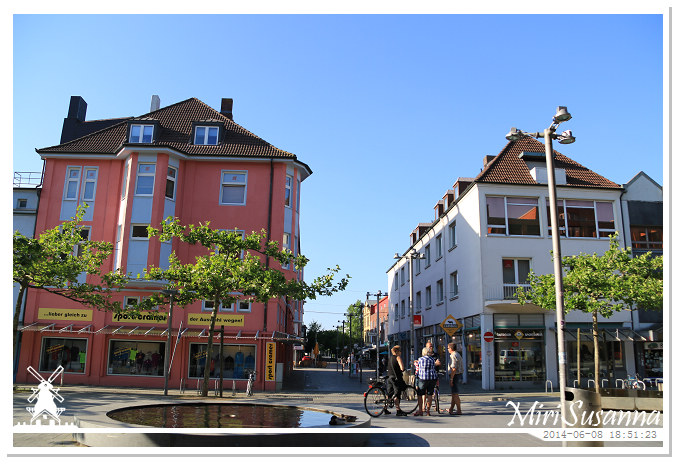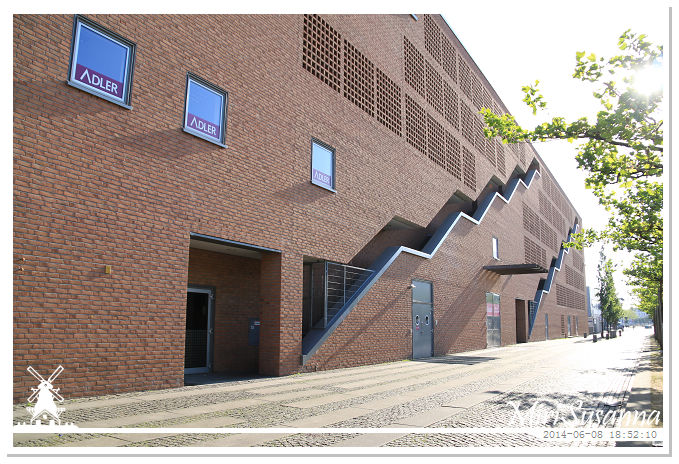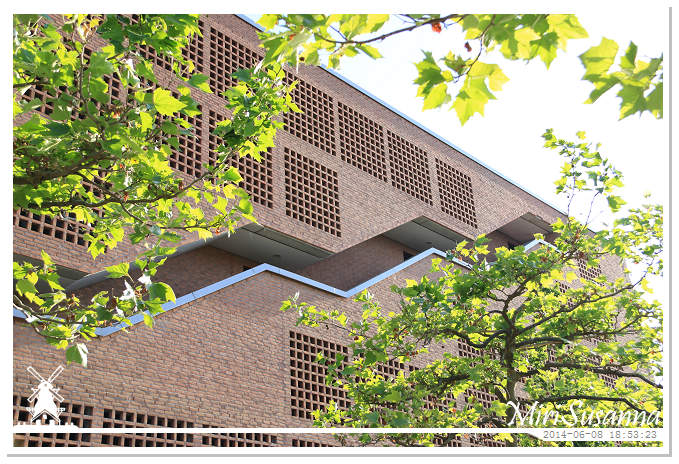 Leaving the city centre and going to Jade Weser Port.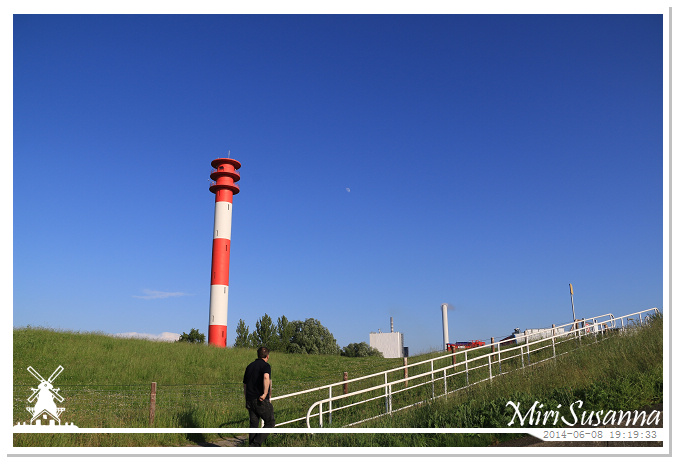 Dam nearby Jade Weser Port.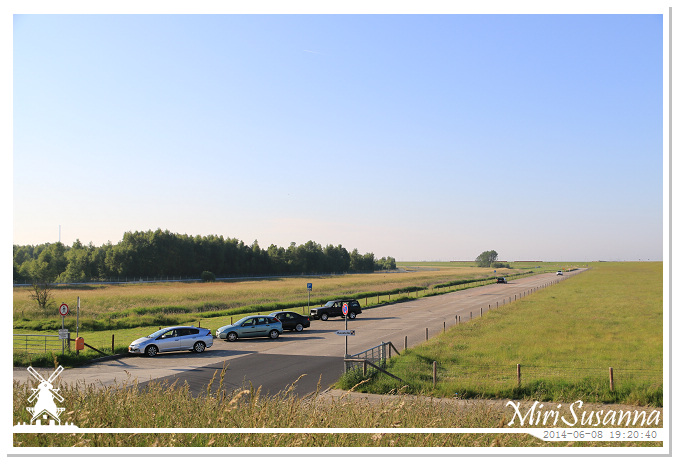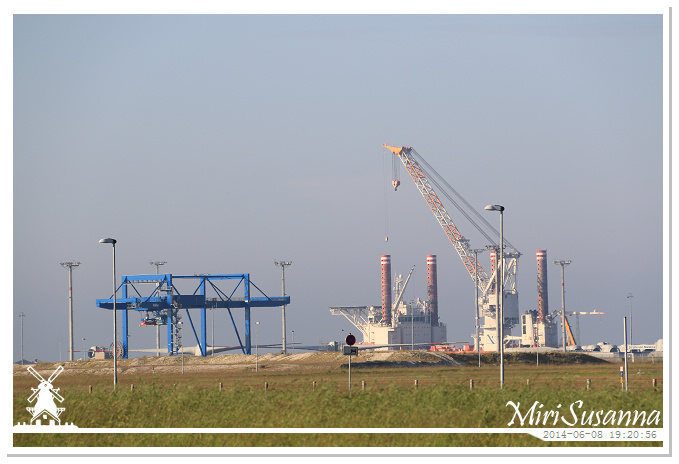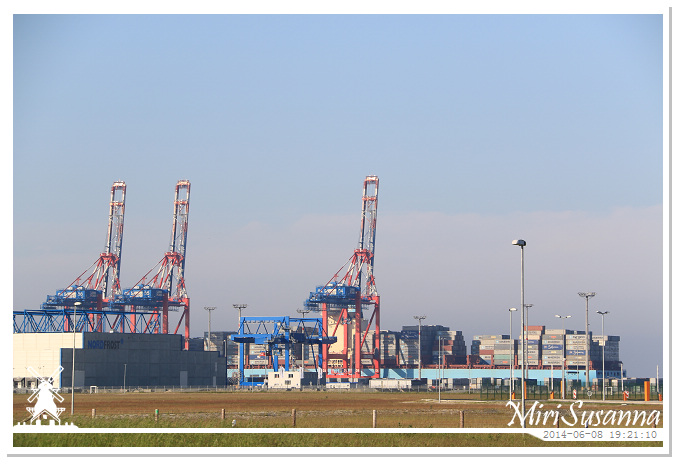 Container ships.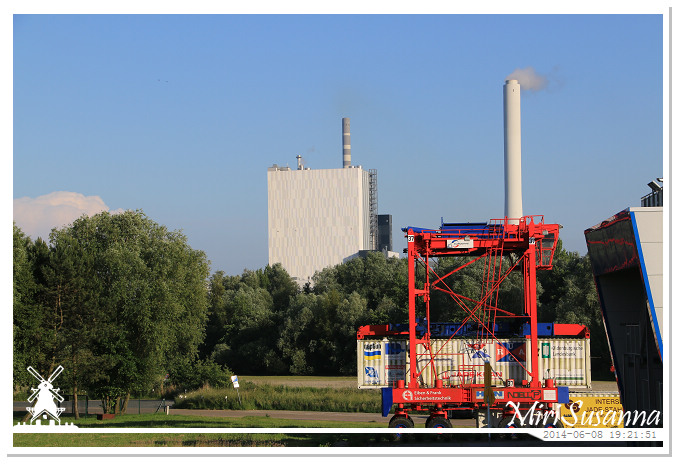 水患時可關閉這海堤的閘門。
The gate can be closed during water disaster.


返回Wittmund途中。綿羊是維護長堤最棒的割草機。
Continue our way back to Wittmund. Sheeps are the natural grass mowers at the dam.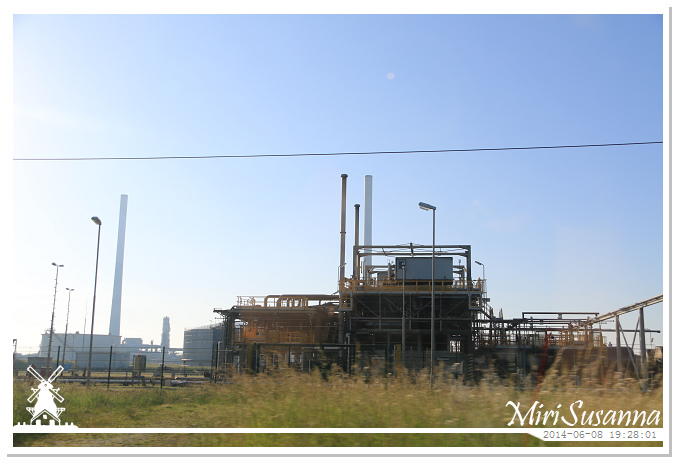 Large refinery base at Jade Weser Port.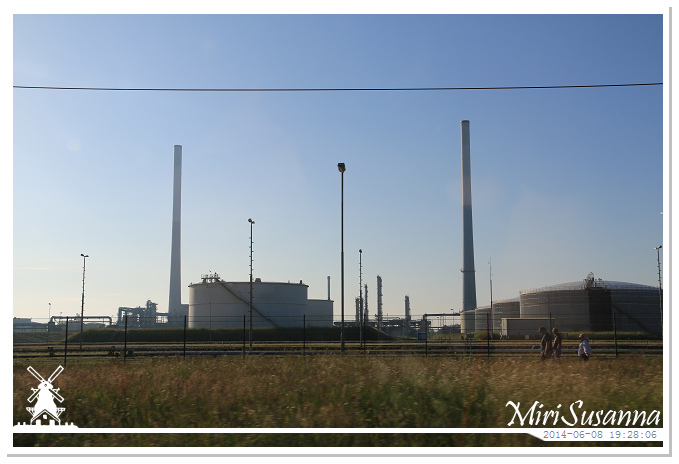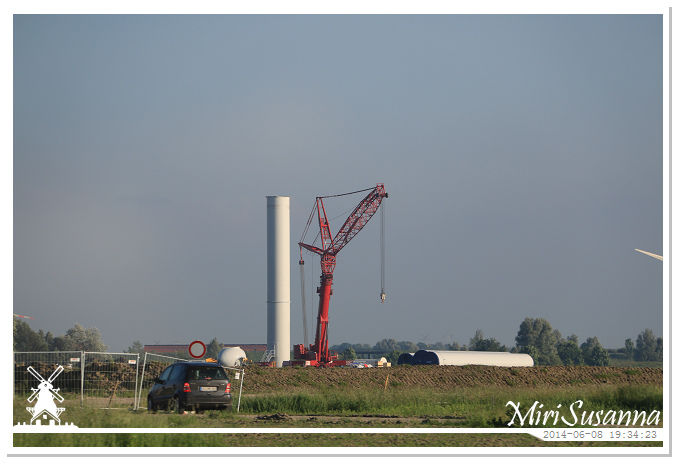 Windmill in construction.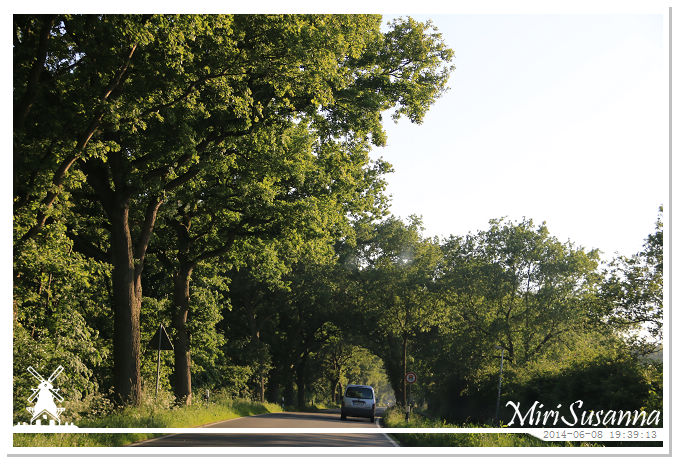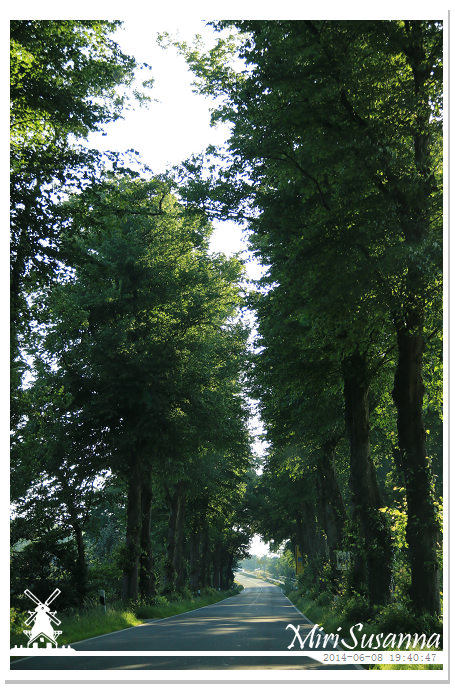 Get fuel for our car.


Dinner at restaurant of Ringhotel Residenz. Jever is local bier.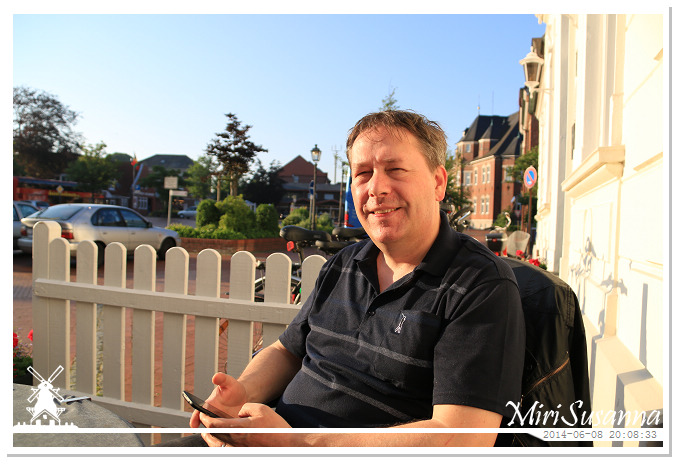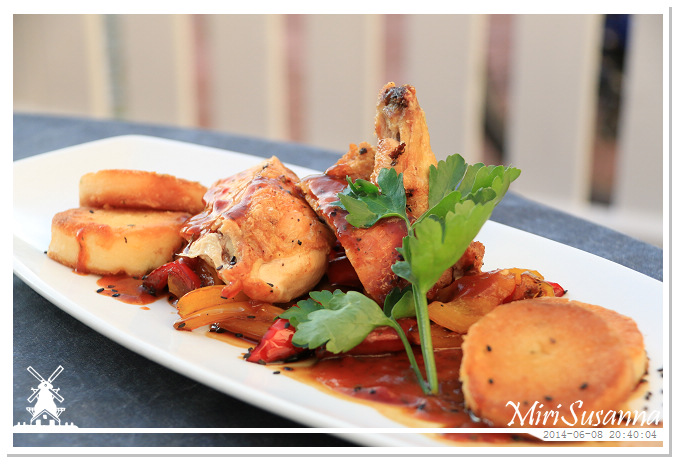 Chicken.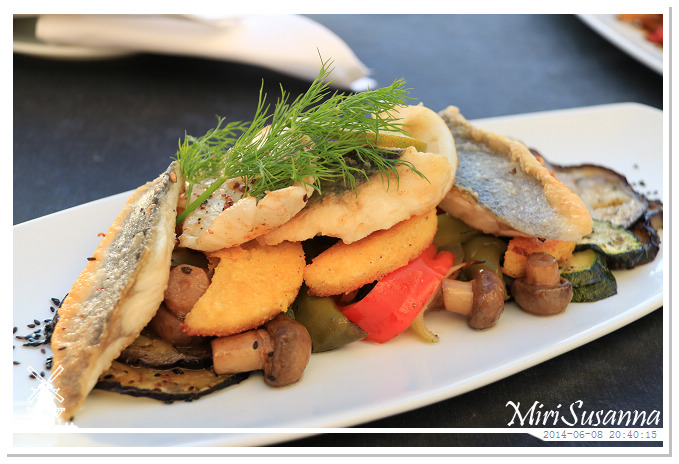 Fish.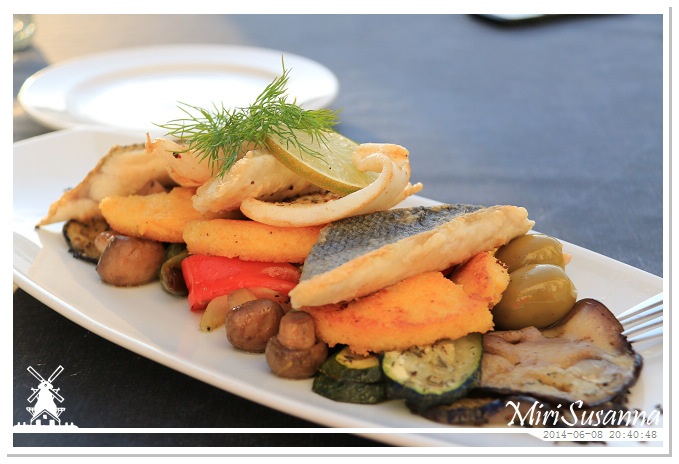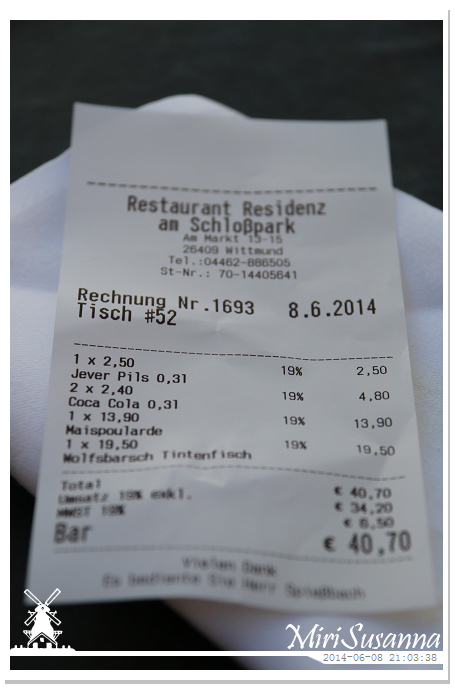 買單。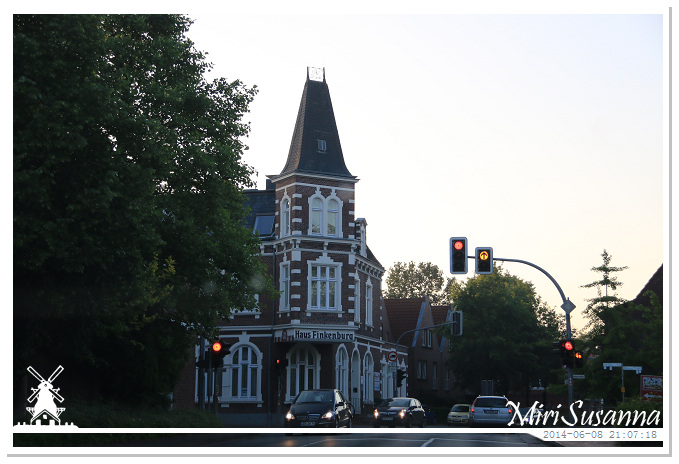 圓環上的藝術魚。


還沒日落雲霧就這麽重,看來賞日落美景就無望了。
So heavy clouds and mist, no chance to have a great view of the sunset.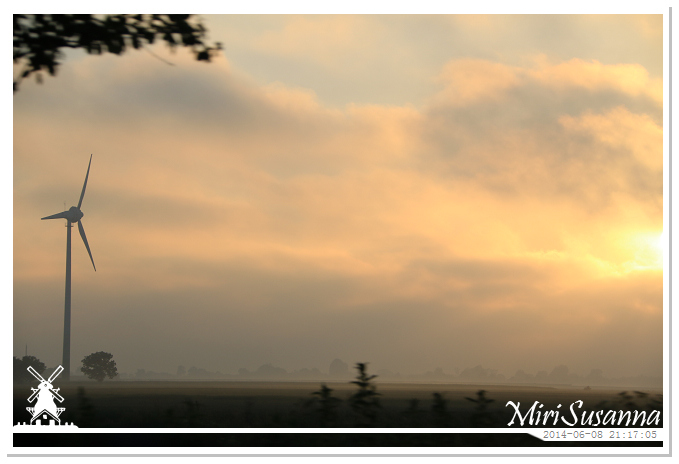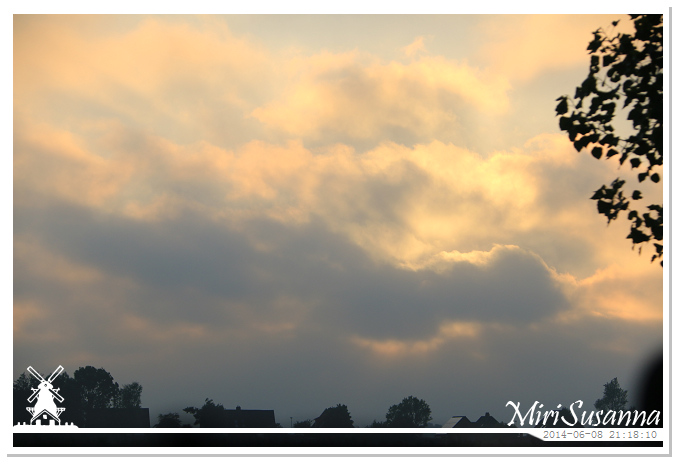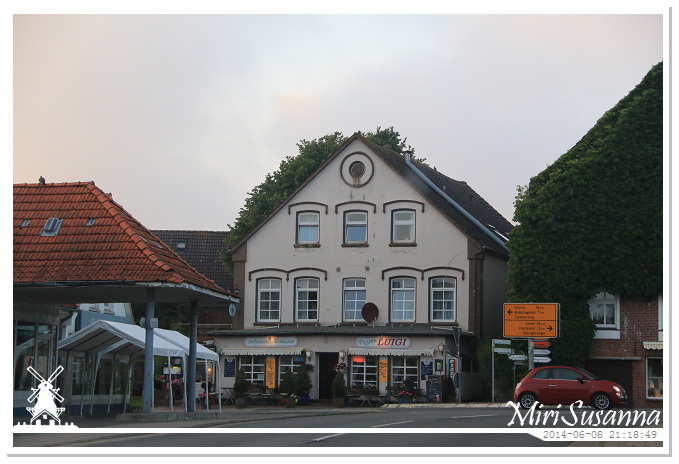 來到Harlesiel。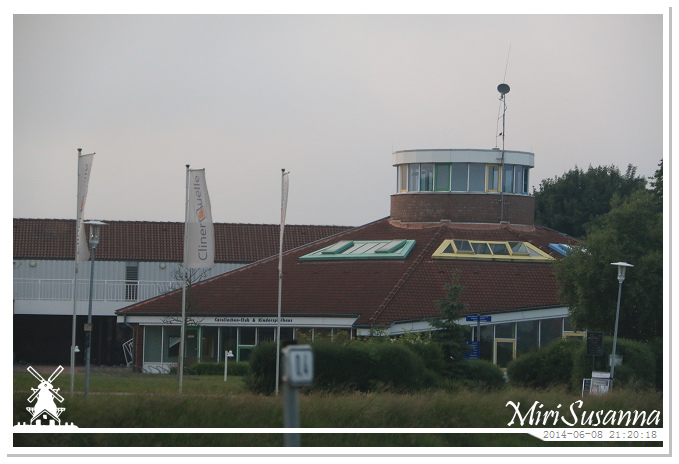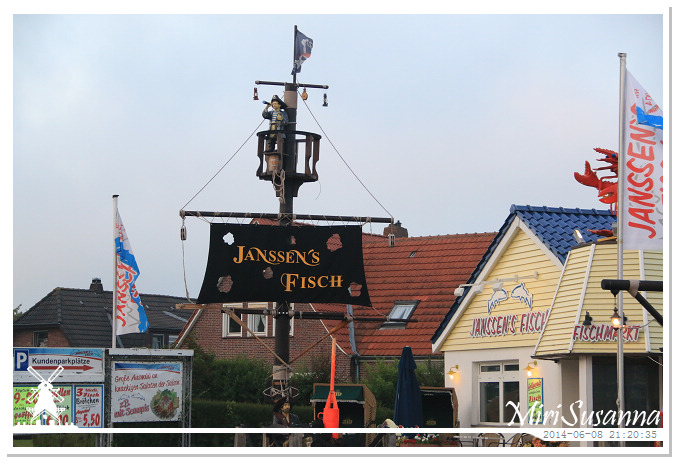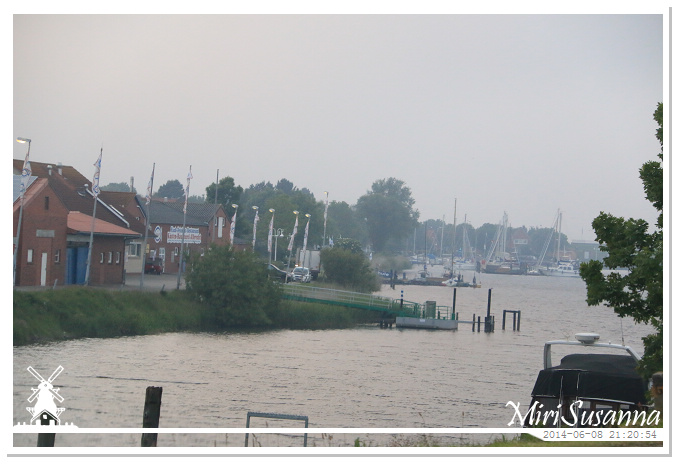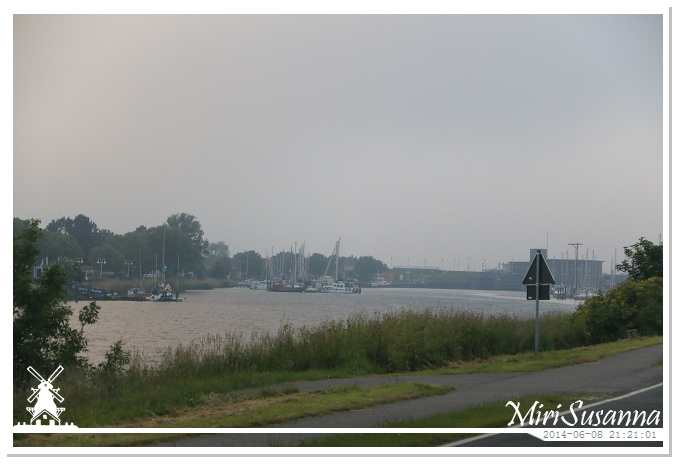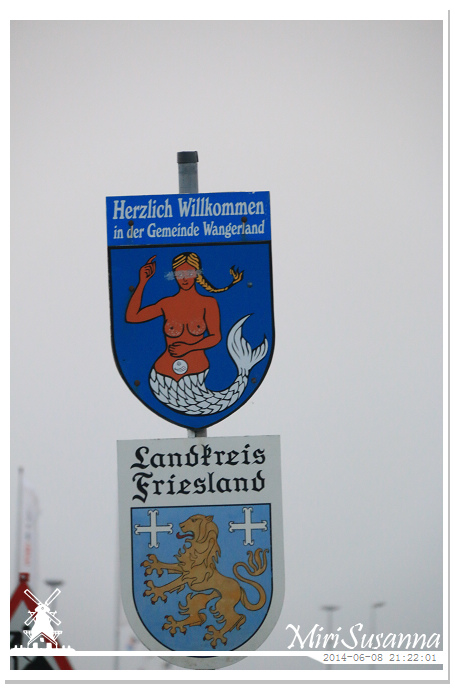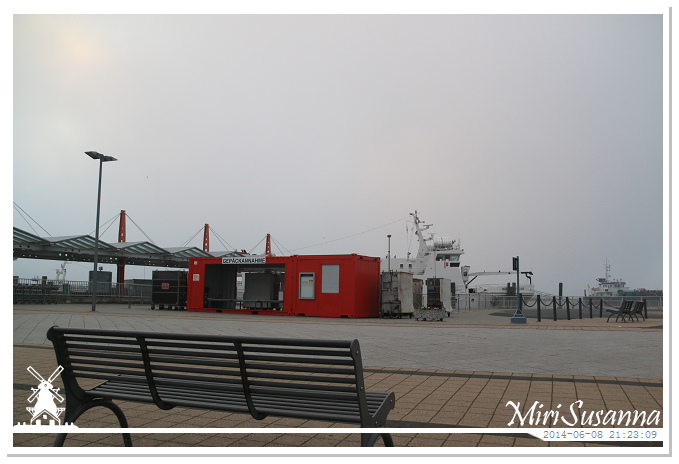 Harlesiel的渡口。
Harlesiel Terminal, where the ferry connects to Wangerooge Island.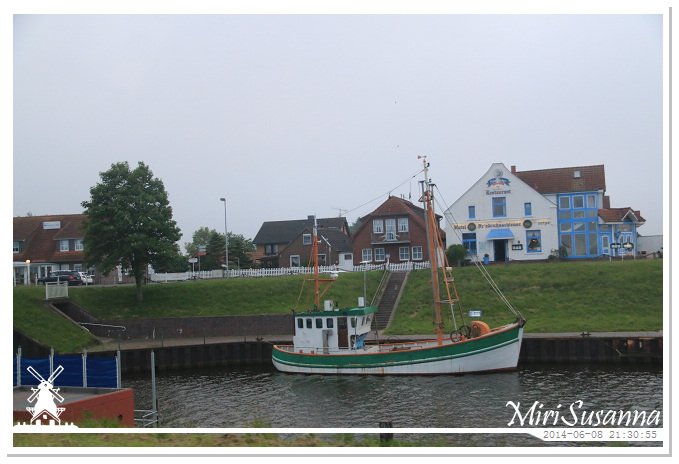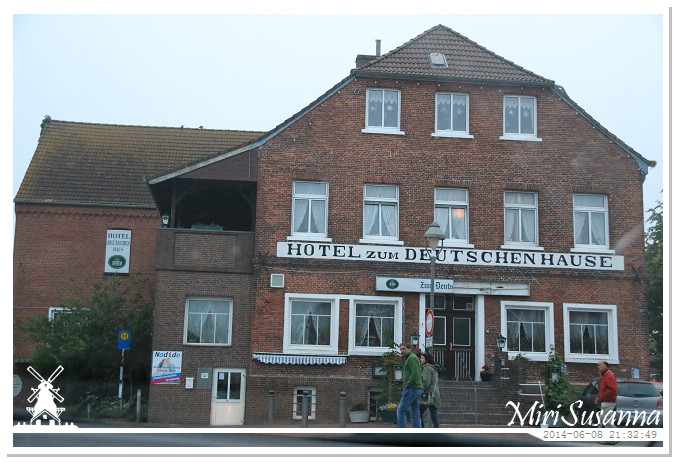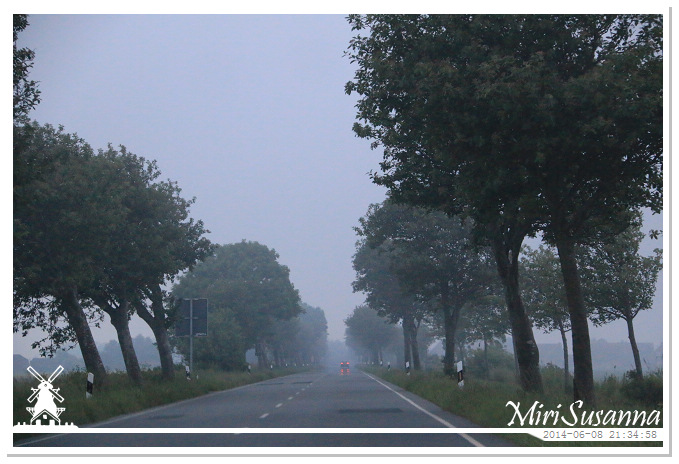 On the way back to our hotel.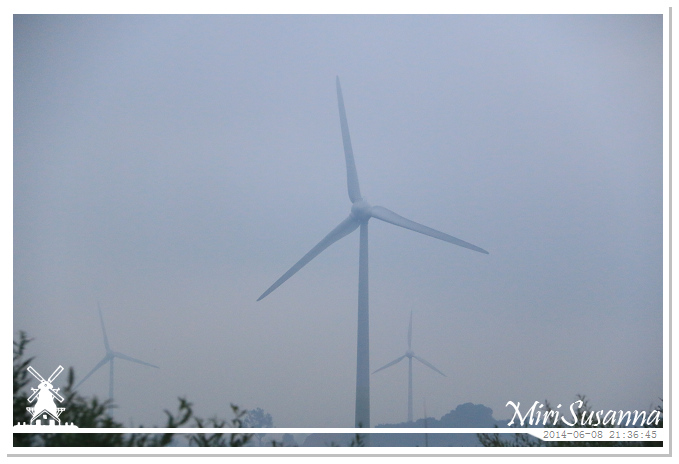 Misty.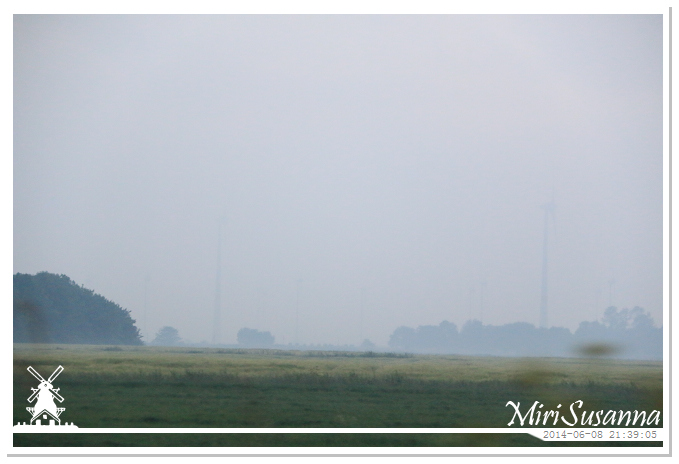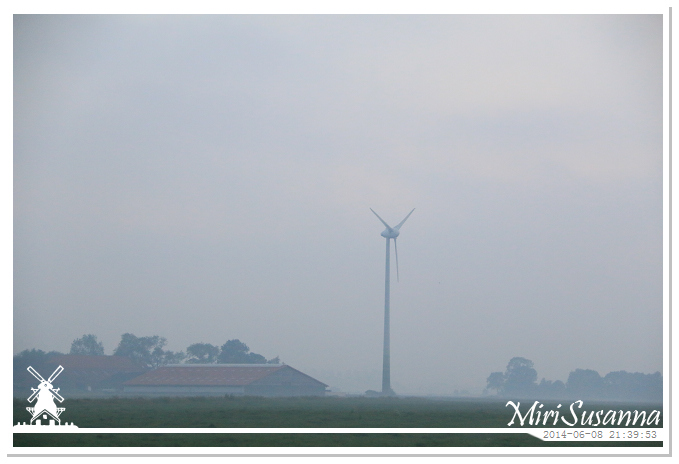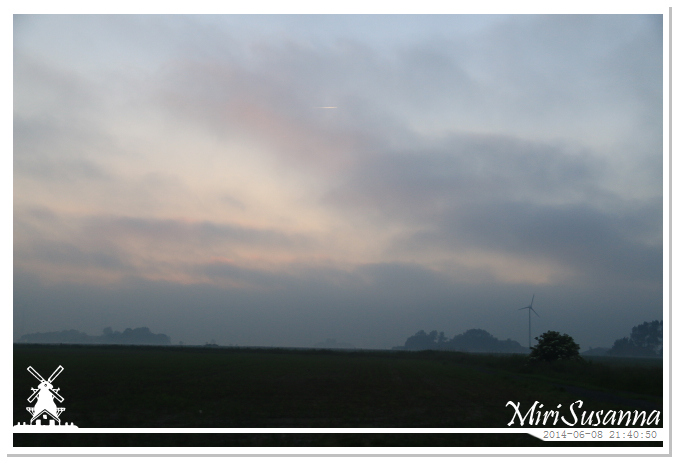 The sun was behind the clouds.


The moon was above us.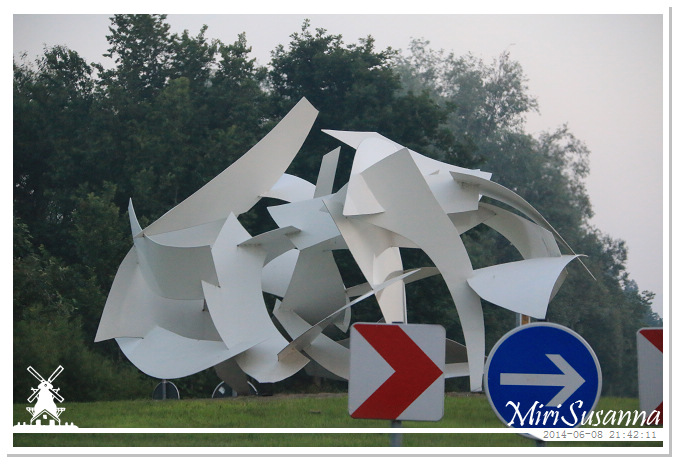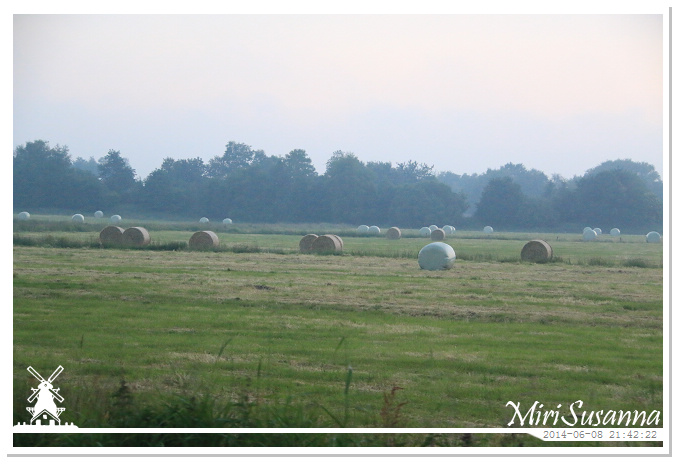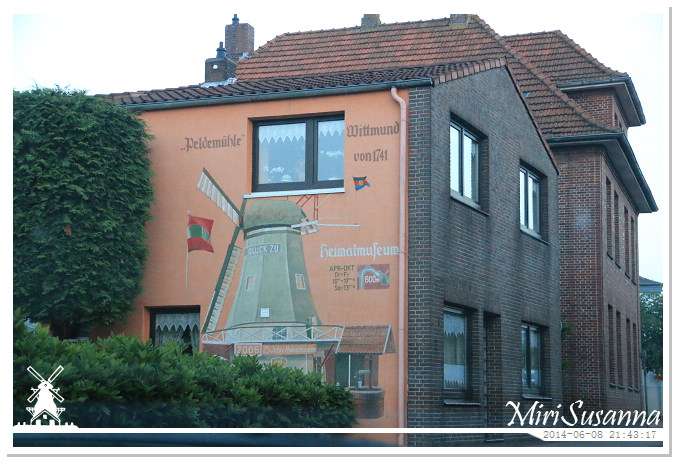 發現這一帶的建築有很多風車的牆繪。
Many wallpaintings with windmills in this area.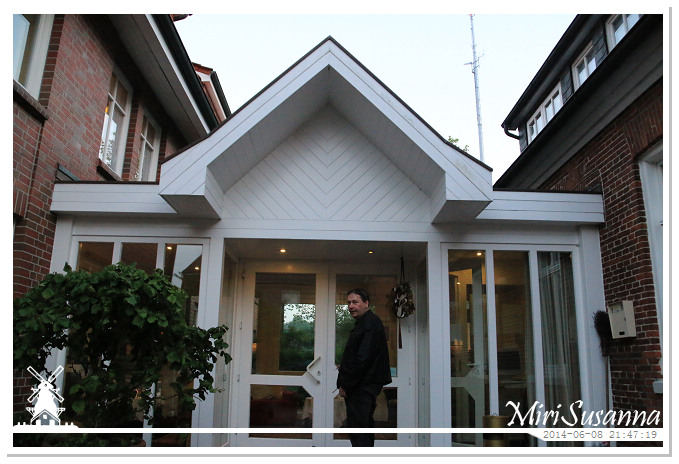 回到酒店,準備早點休息,明天去小島玩。
Back to hotel.
~。Goto part 5。~