在慶祝元旦的當兒,我們到烏特勒支欣賞中國花燈(官方網頁:點此)。這些來自四川自貢的大型花燈,照亮了烏特勒支大學的植物園區,吸引了非常多民眾來遊園。看了許多朋友分享的照片,我也興致勃勃,於是約了家公家婆一起去賞燈,順便讓兩老近距離接觸下花燈文化。
Chinese people celebrate the Lantern Festival at the first full moon of a Chinese new year. China Light Utrecht is an Chinese light festival that has been organised at the Botanic Gardens in de Uithof/Utrecht University (Official website: click here). I have been attracted by the photos of many friends, and decided to visit this festival with Bart and his parents during this new year holiday. This is also a good chance to let them learn more about Chinese tradition and culture.


迎賓門。
Entrance.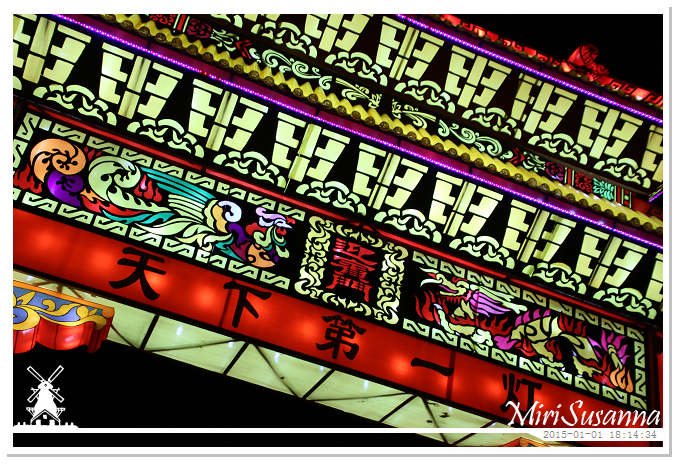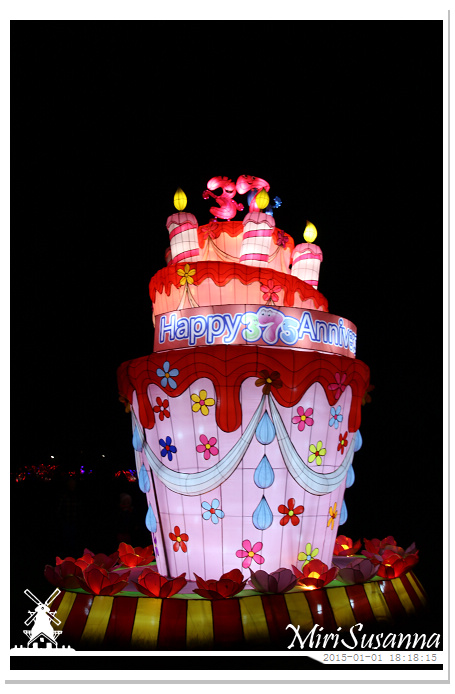 應此植物園375週年慶的大蛋糕。
Cake to celebrate the 375th anniversary of this Botanical Garden.


大型花燈。
Traditional lanterns.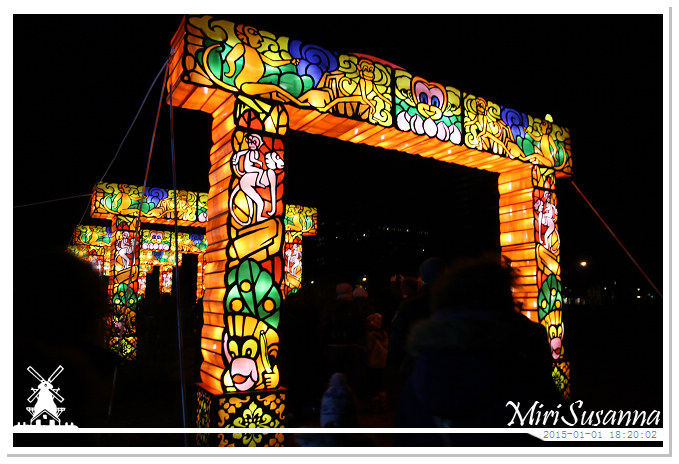 猴趣長廊。
The monkeys' fun gallery.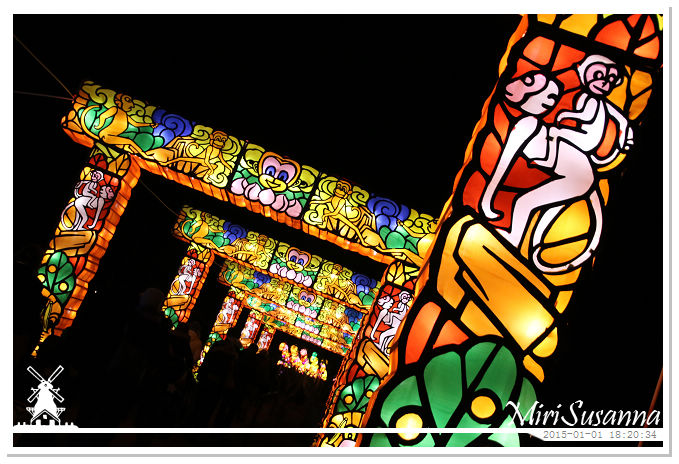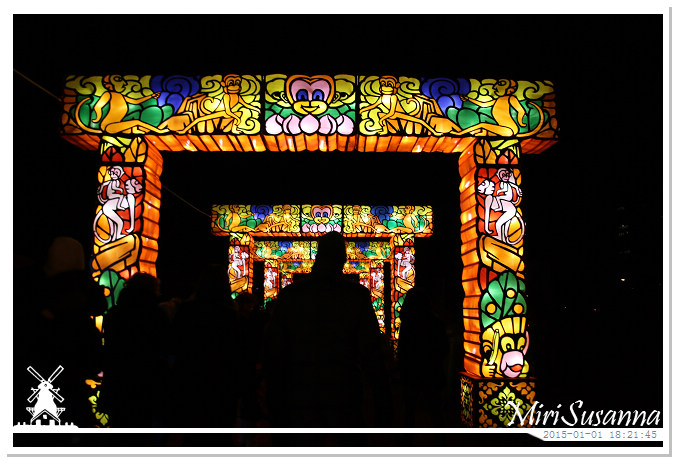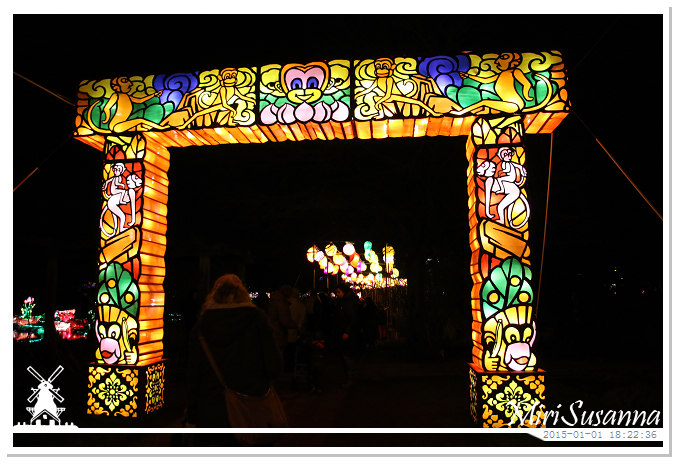 瓜果大棚。
The vege and fruit sheds.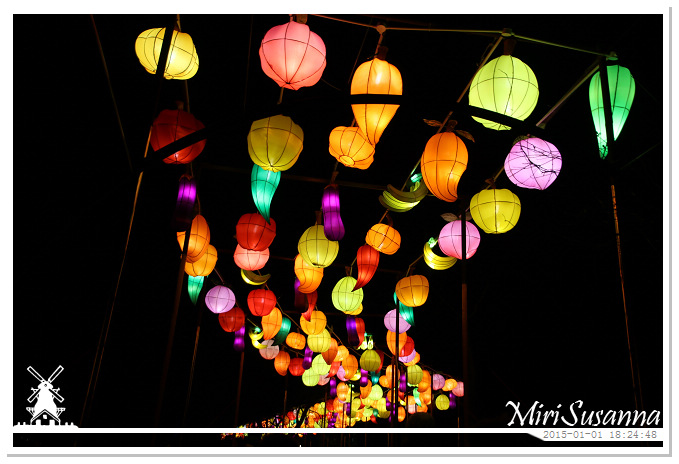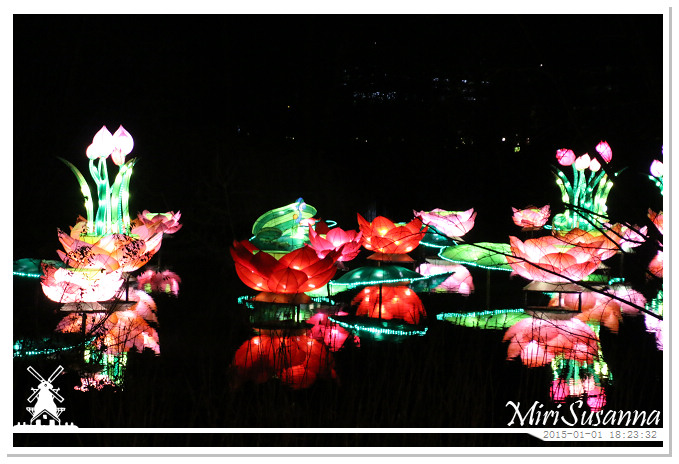 荷塘蛙趣。
Frogs in lotus pool.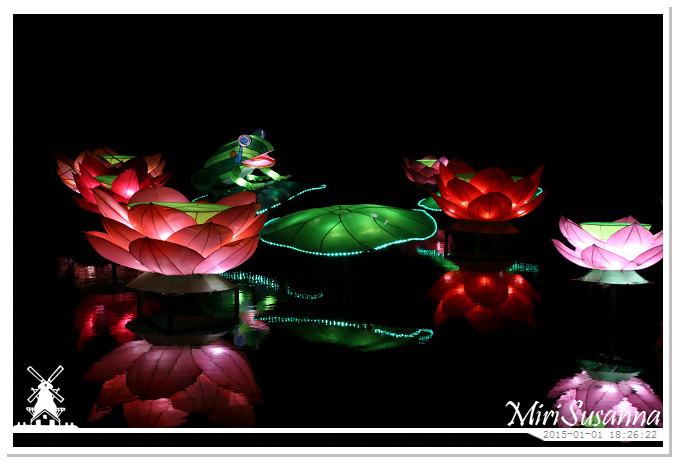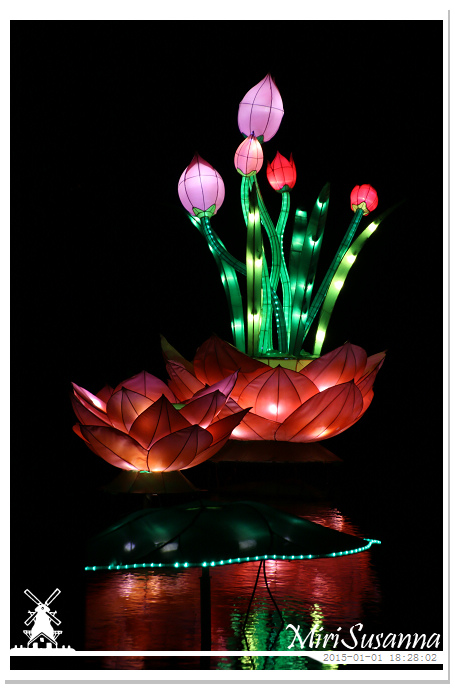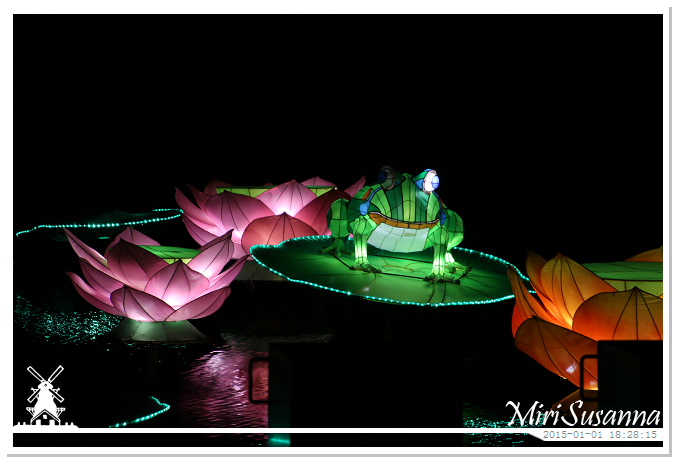 獨眼蛙。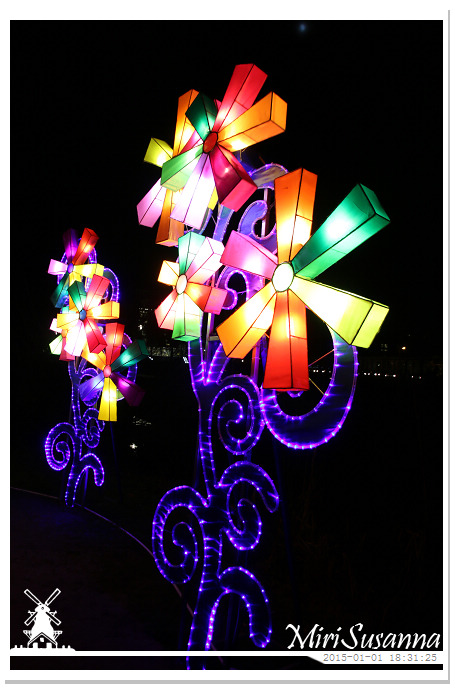 繽紛花叢。
Colourful flowers.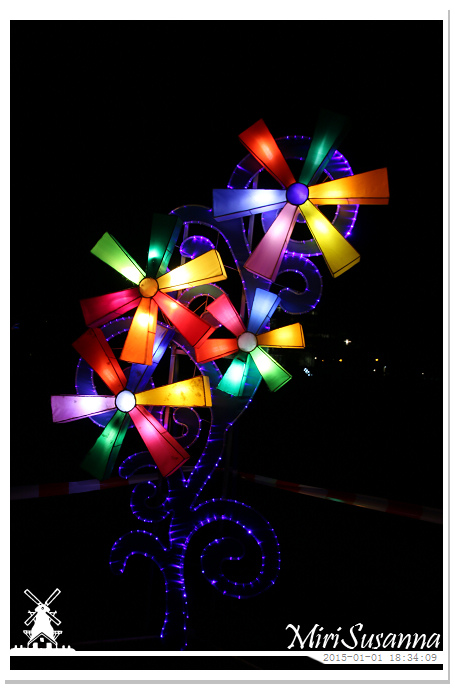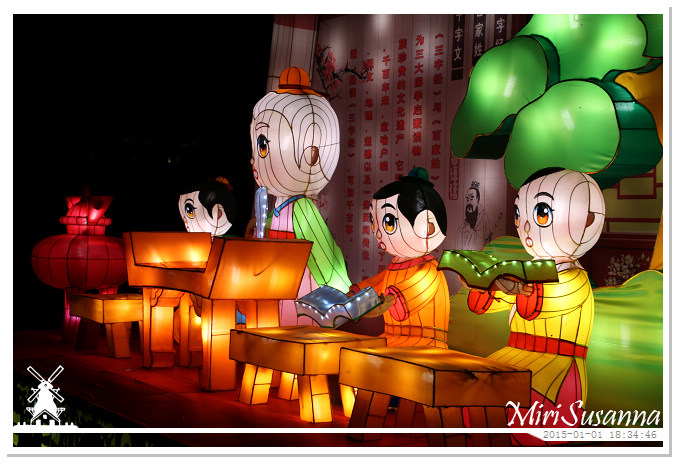 古代學府。
Ancient school.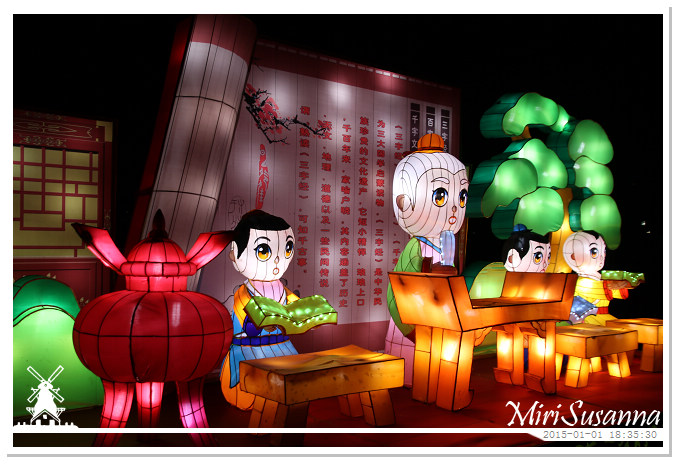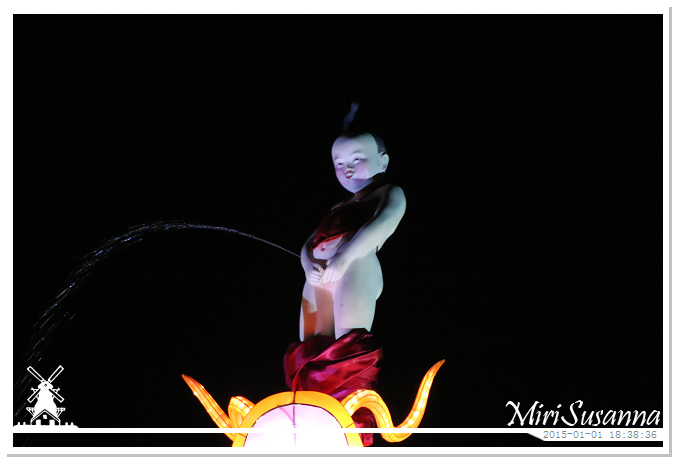 來自東方的尿尿小童。
Manneken Pis from China.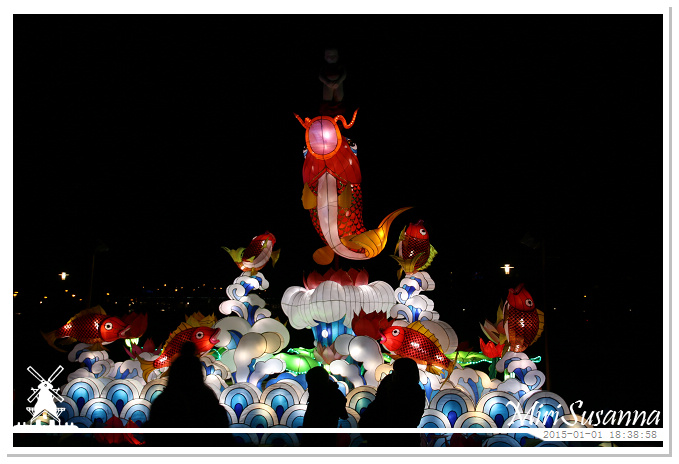 富貴有餘。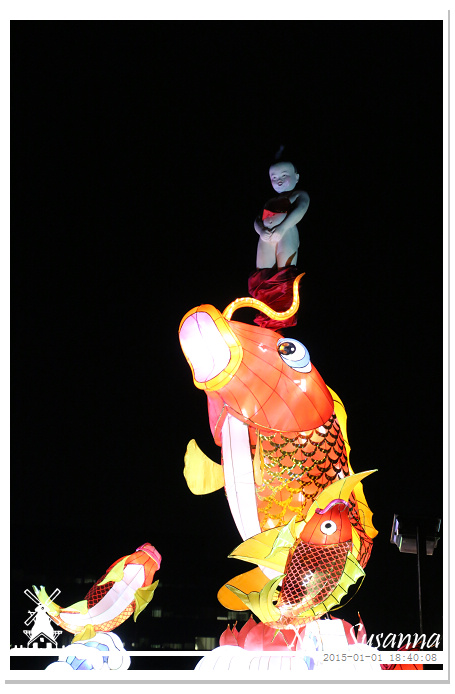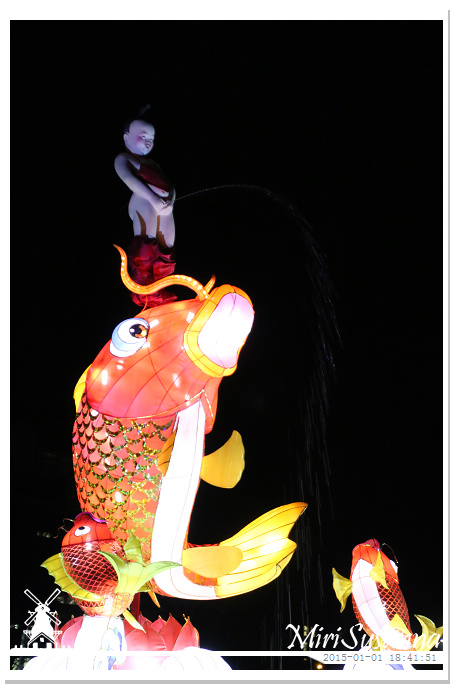 喜盈門。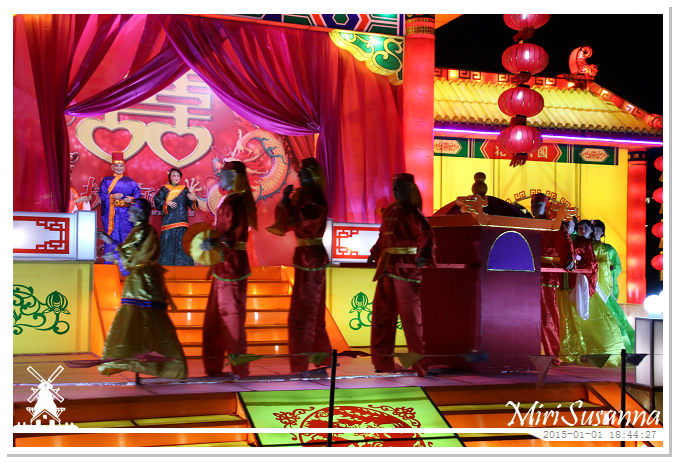 迎親。
The wedding tradition.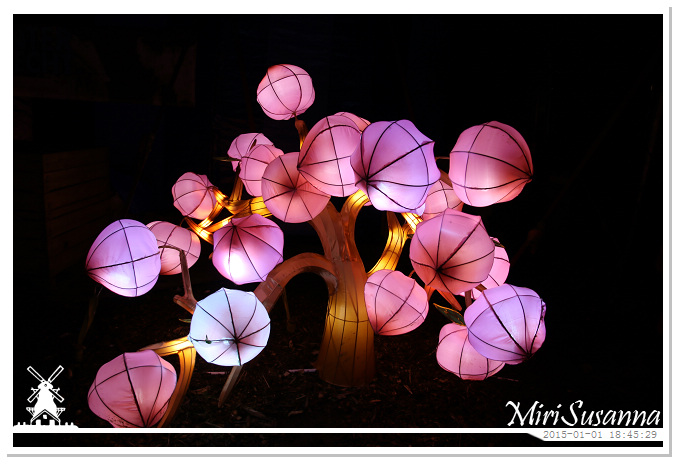 桃樹。
Peach tree.


In Chinese culture, peach is a symbol of long life.


China Paviljoen where Chinese snacks and food been introduced.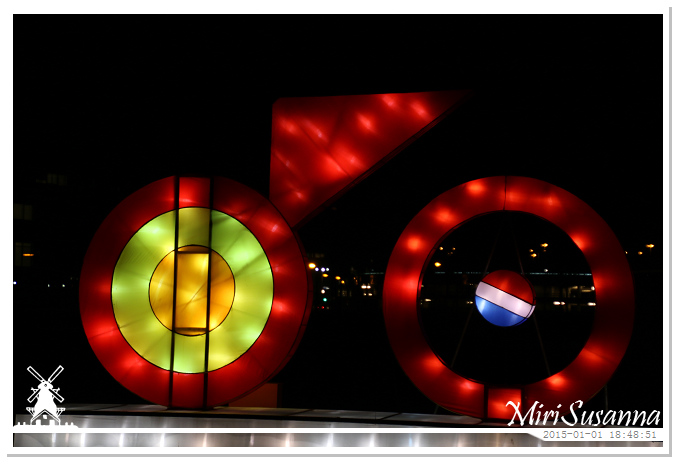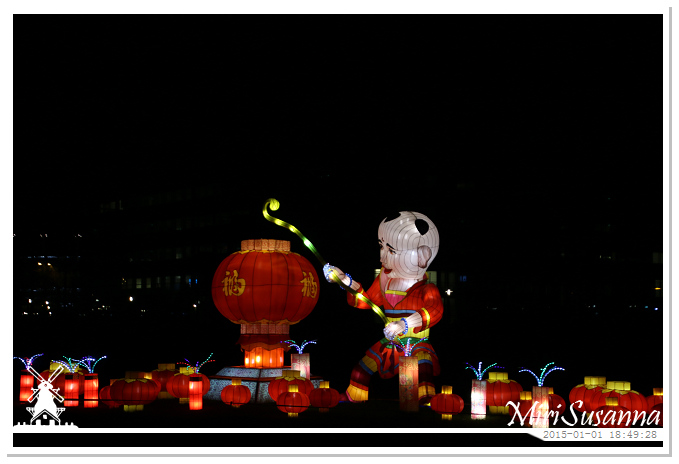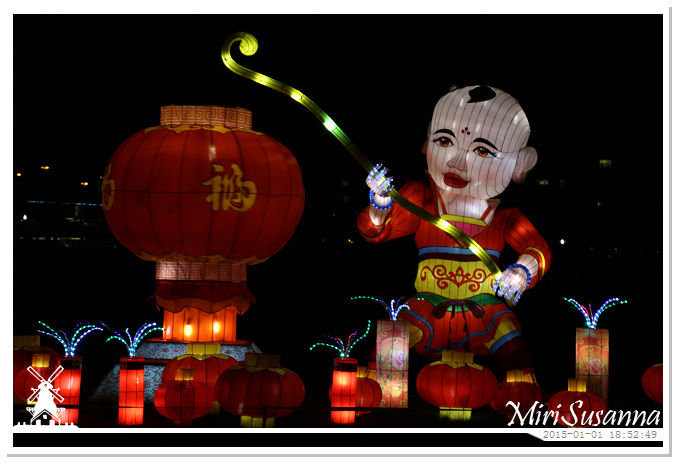 年畫常有的福娃。
Traditional lanterns and child for decoration (pictures or objects) during Chinese New Year.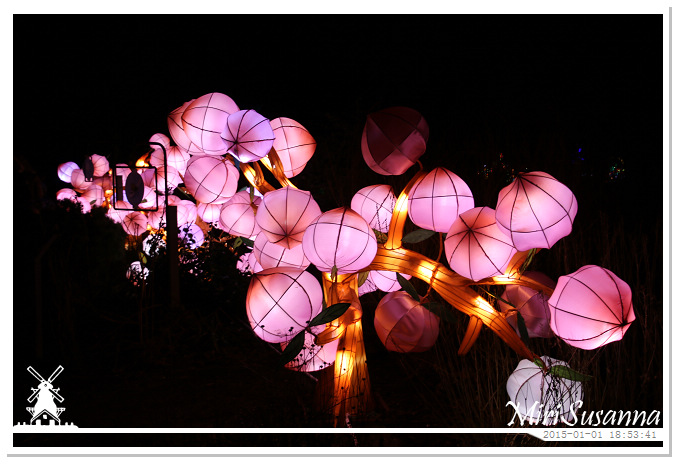 螳螂。
Mantis.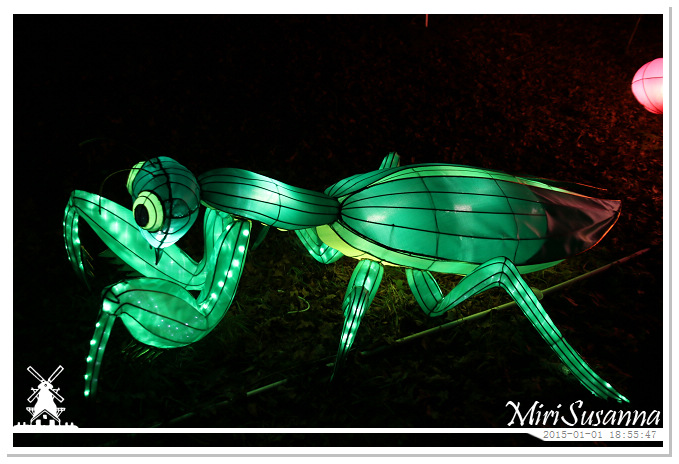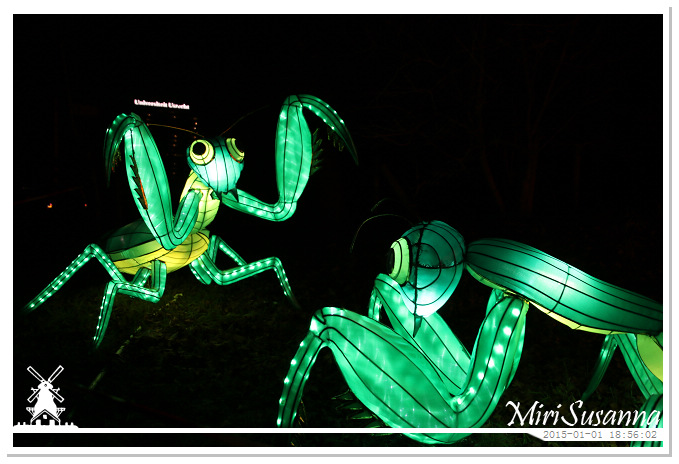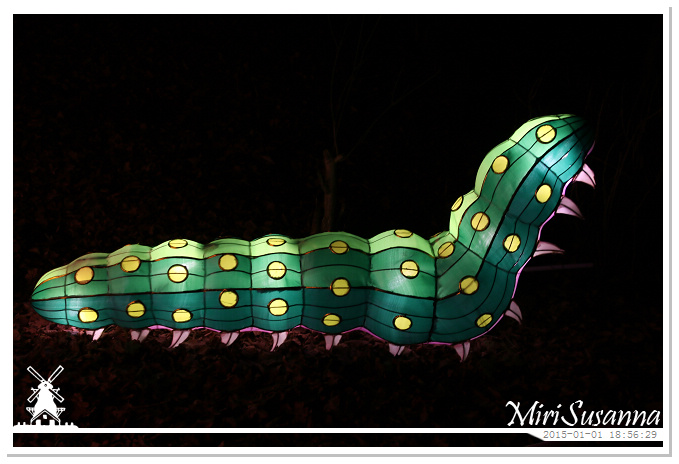 草蜢。
Grasshopper.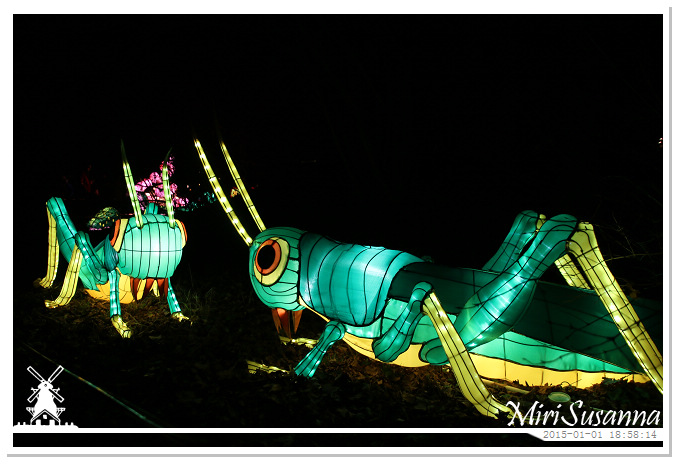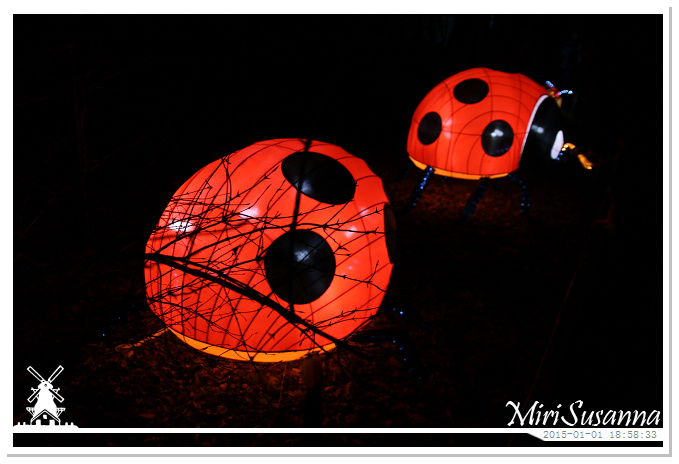 瓢蟲。
Ladybirds.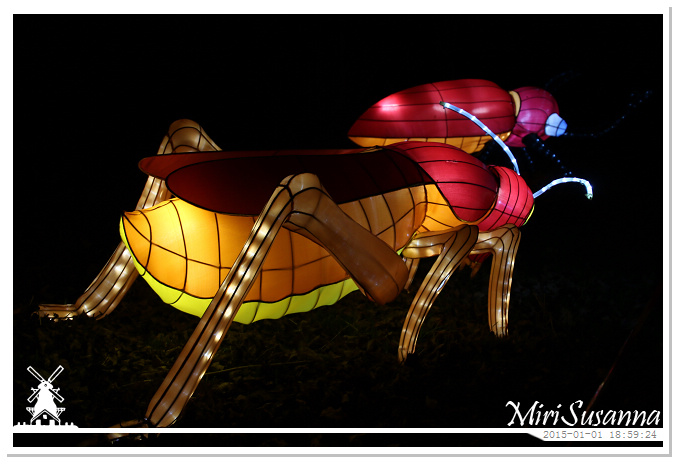 獨角仙。
Rhinoceros beetles.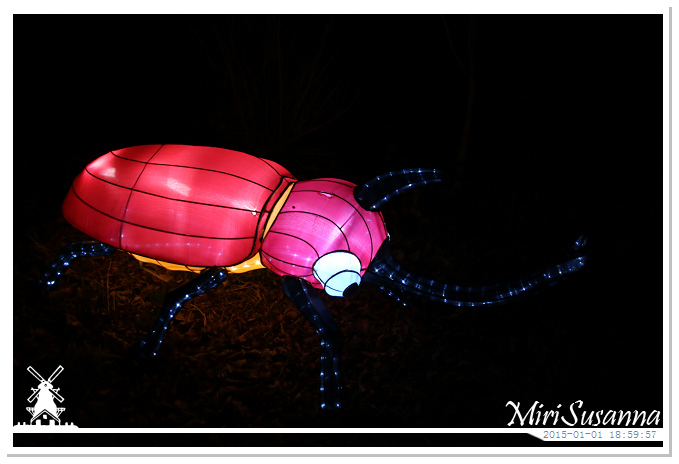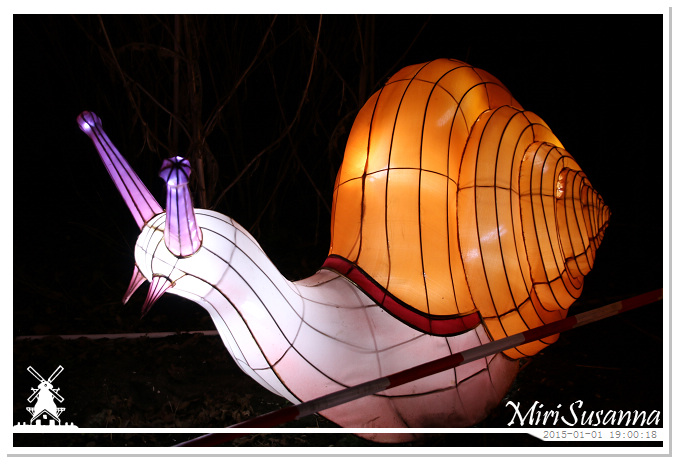 蝸牛。
Snail.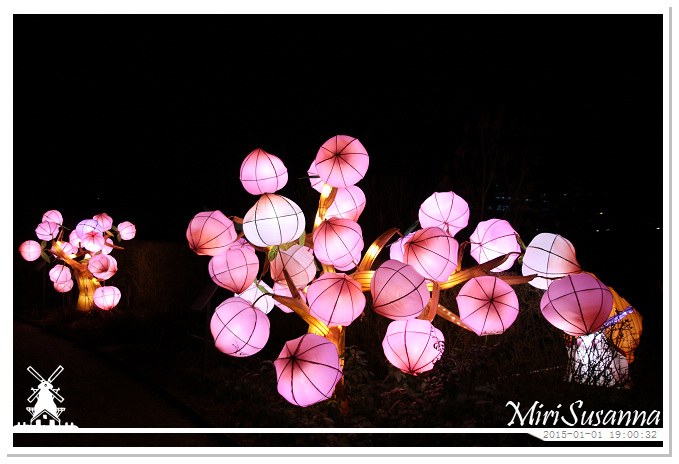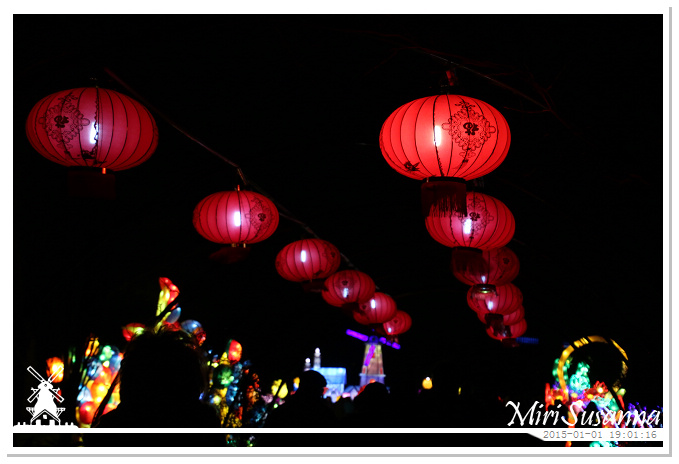 燈籠。
Lanterns.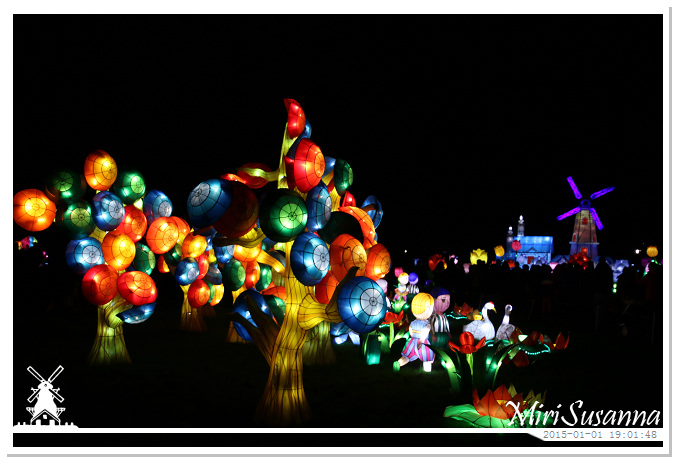 兒童農場。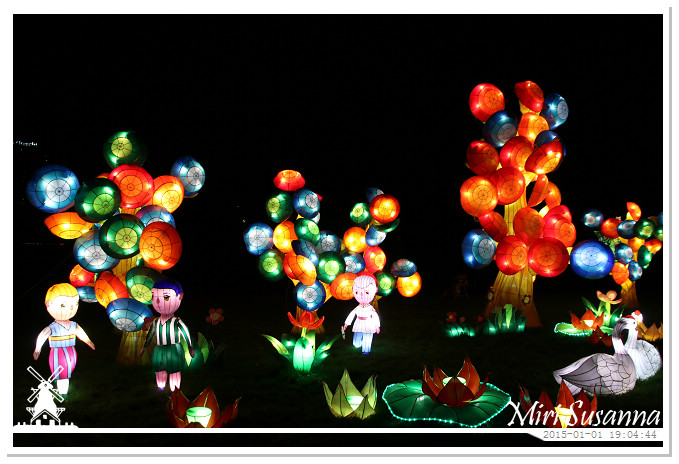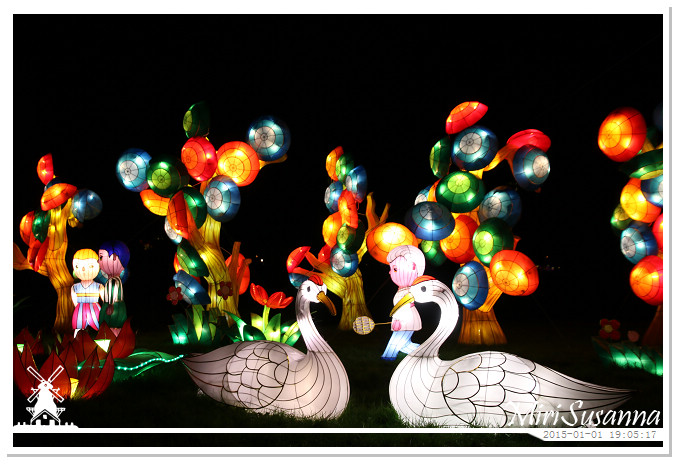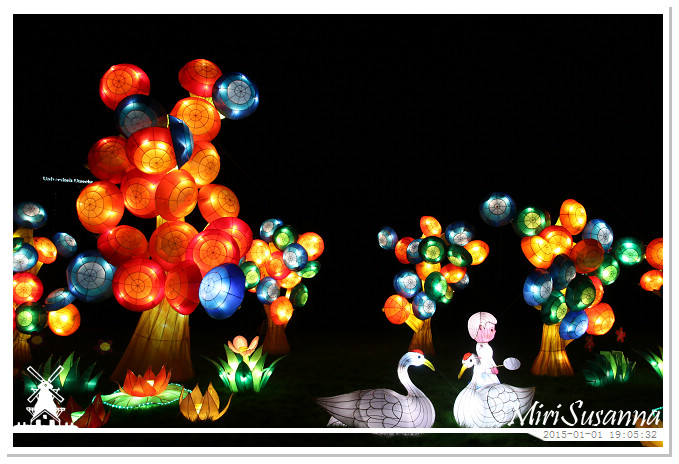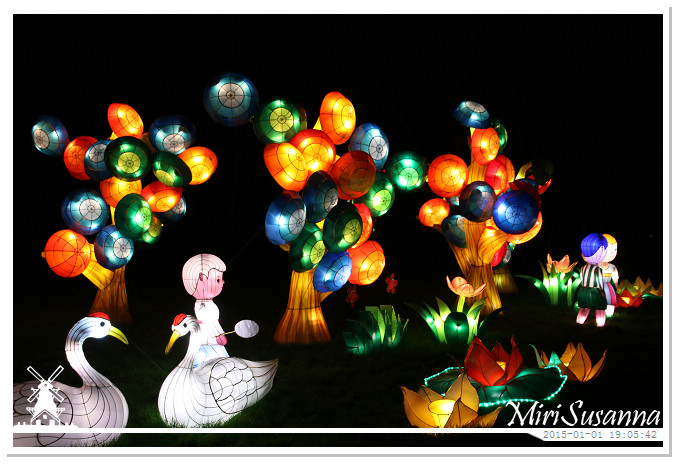 繁花連連。
Flowers' flow.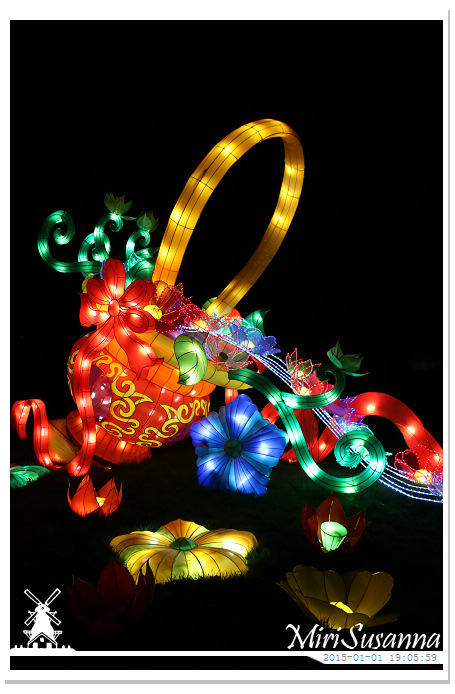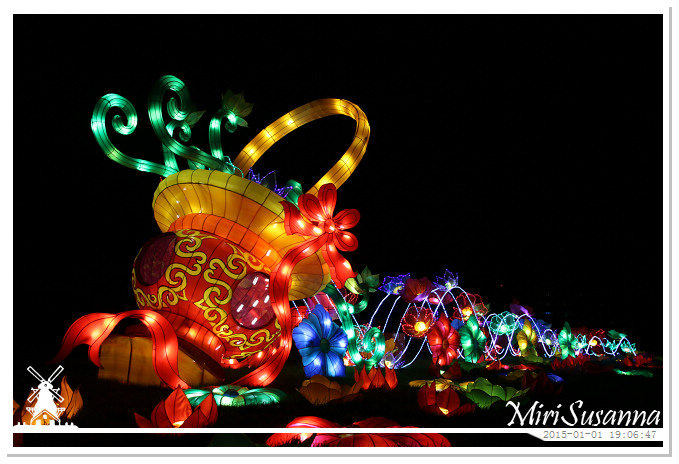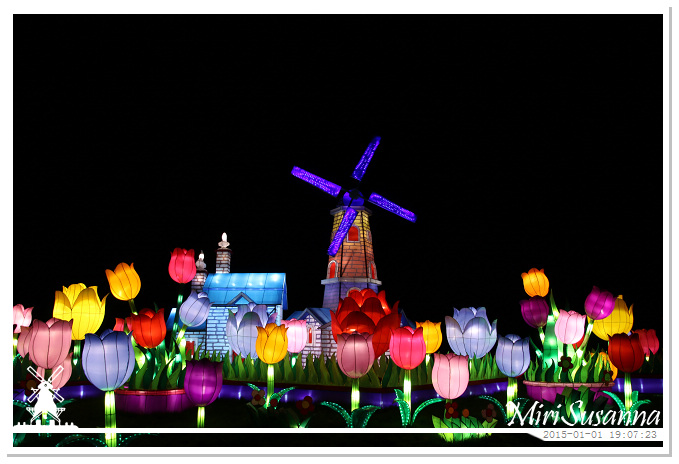 經典荷蘭。
Typical Dutch Scene.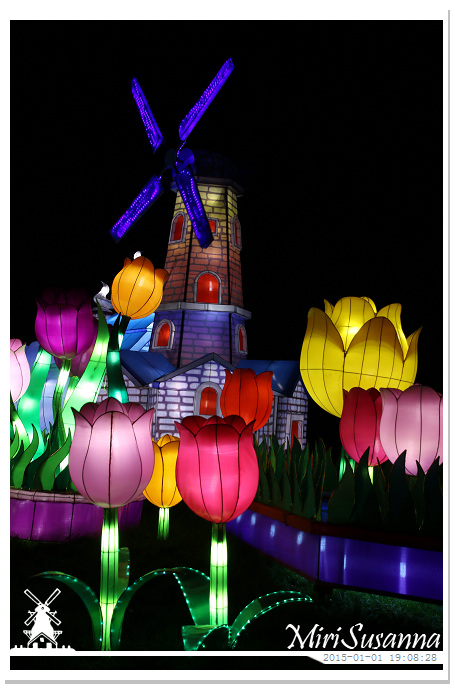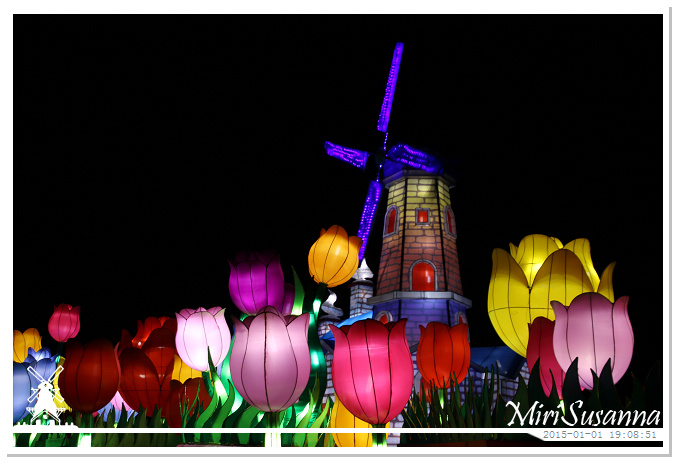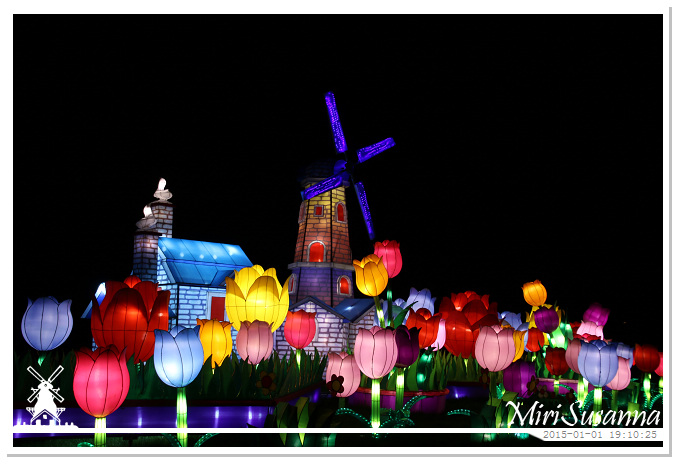 冷風習習,月亮若隱若現。
Walking in cold wind with moon in sky.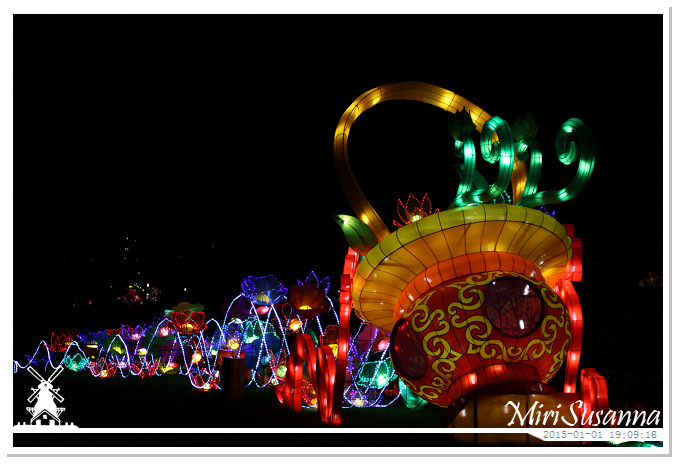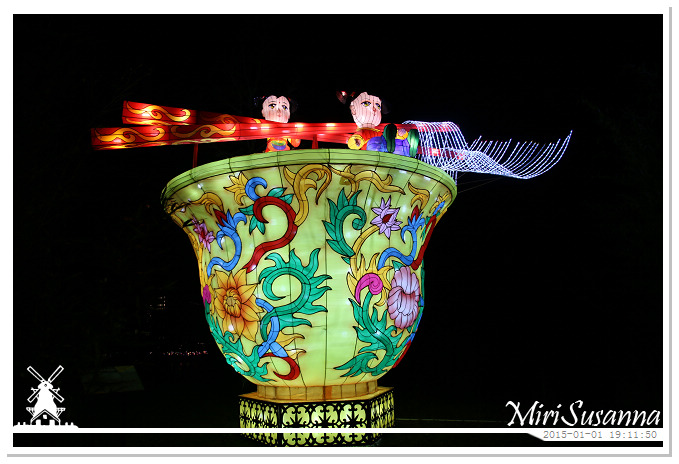 筷子文化。
Chopsticks culture.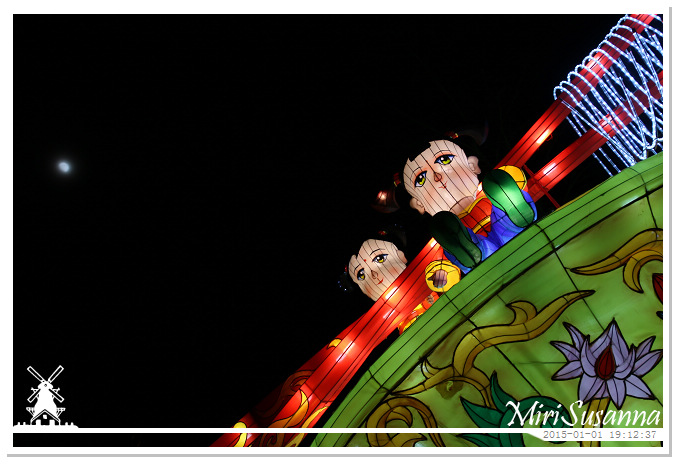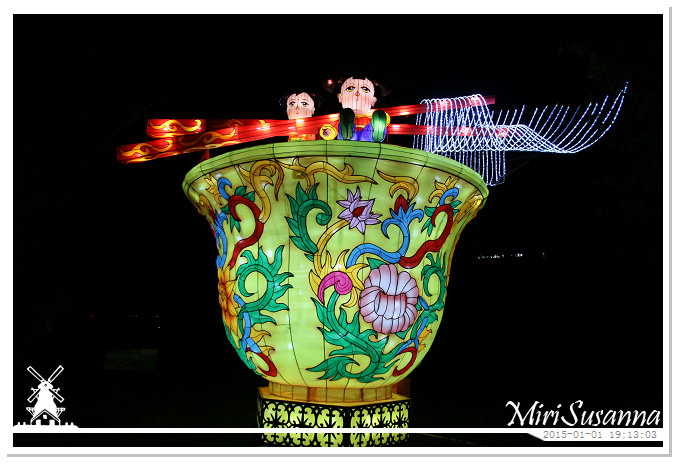 蝴蝶。
Butterflies.


這頂蘑菇很漂亮。
Beautiful mushroom.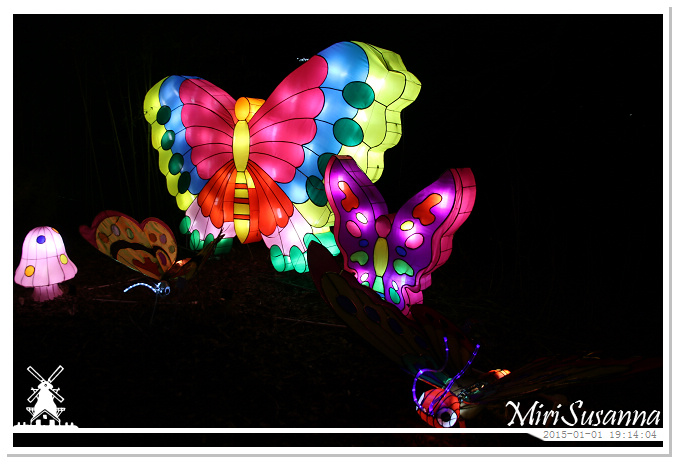 A corner for girls.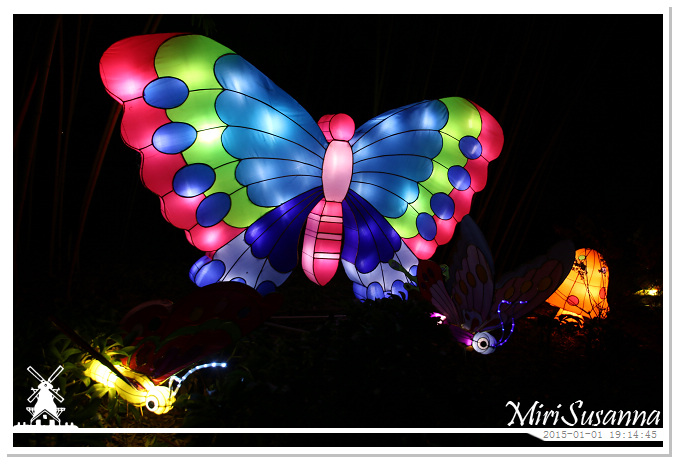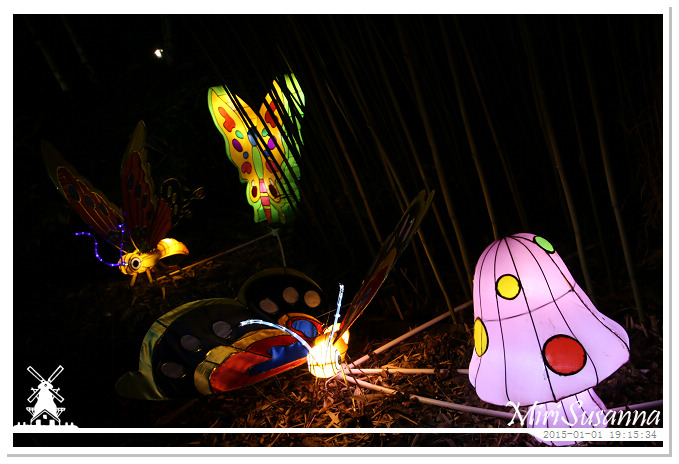 盪鞦韆的熊貓。
Panda.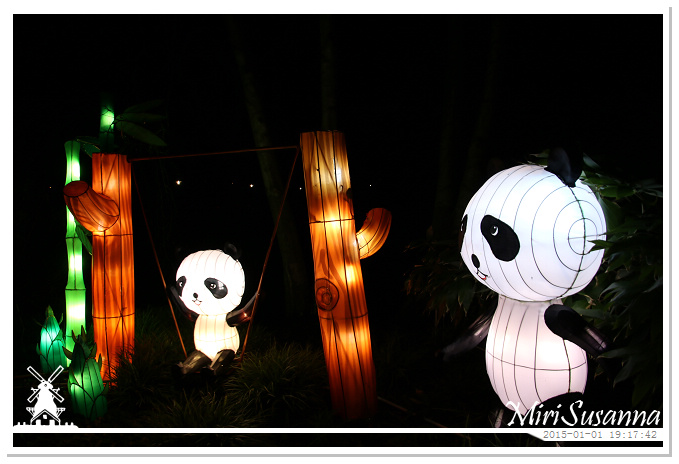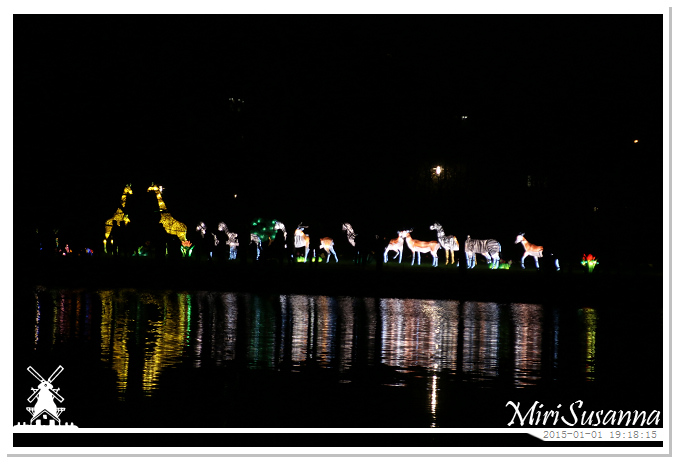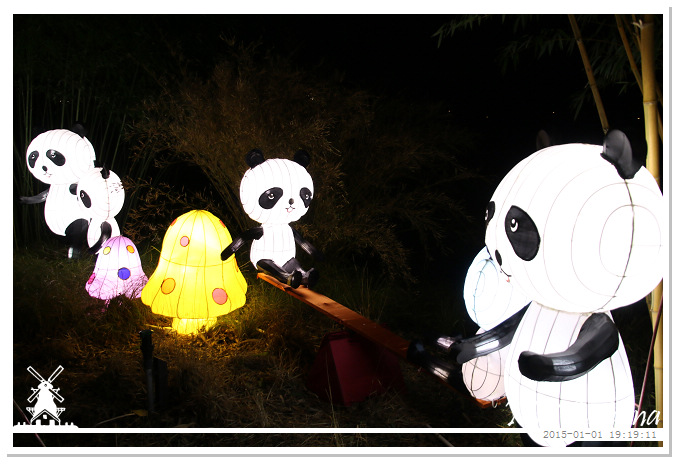 竹林熊貓。
Panda's in bamboo forest.


小朋友到這裡都超級興奮。
Children were very excited when they saw the panda's.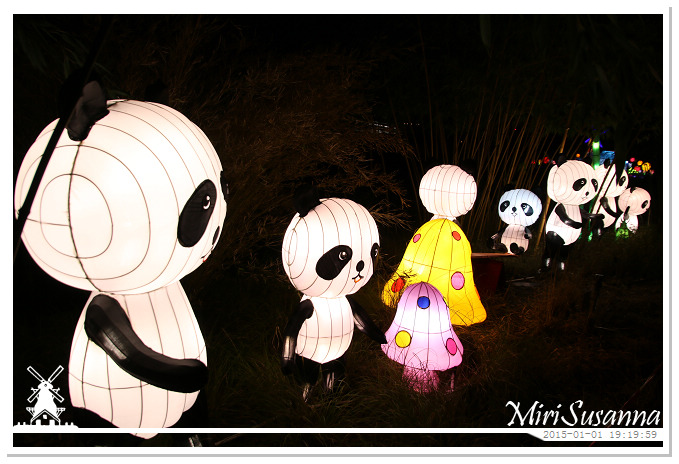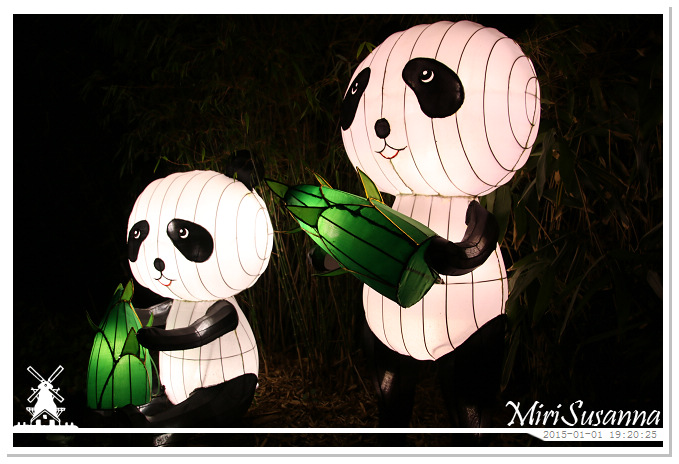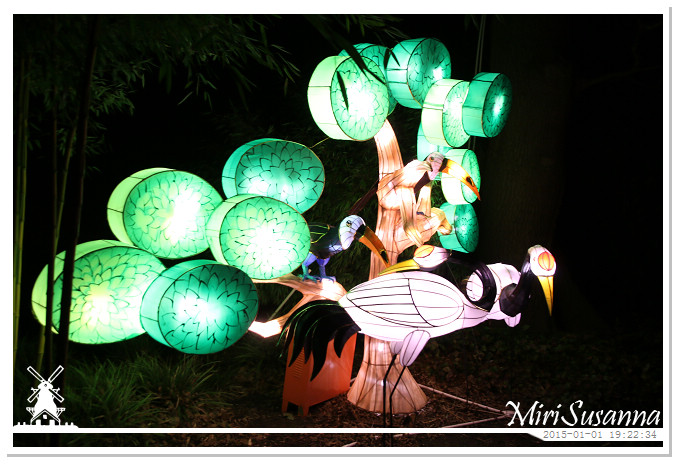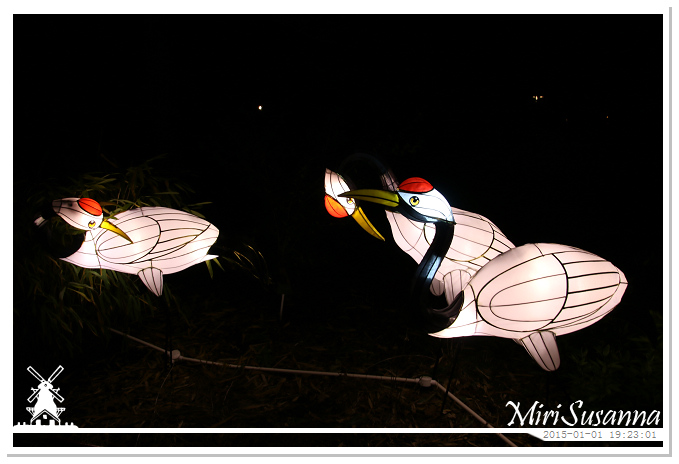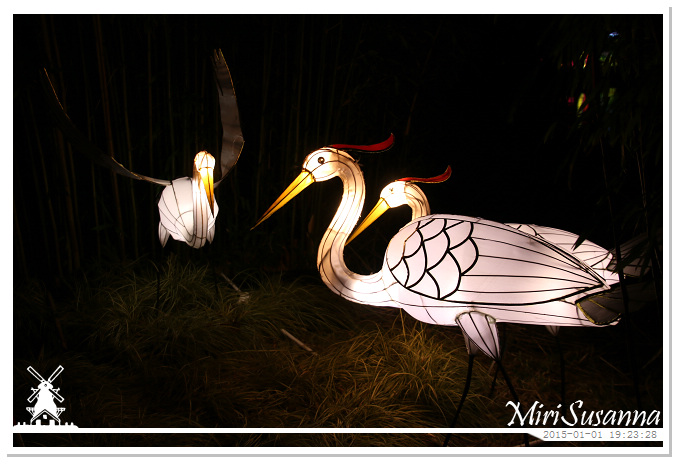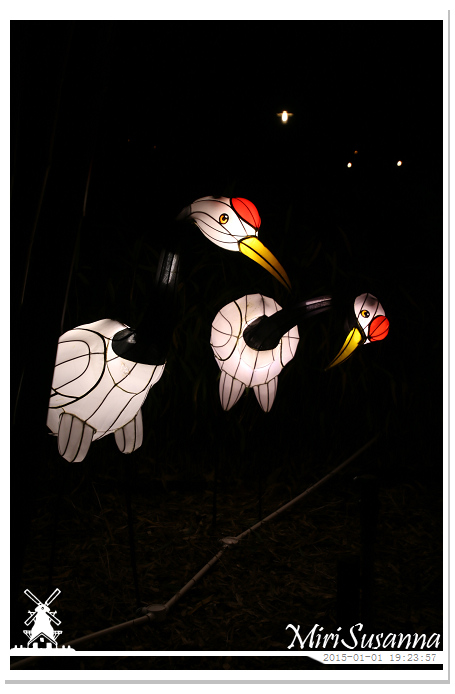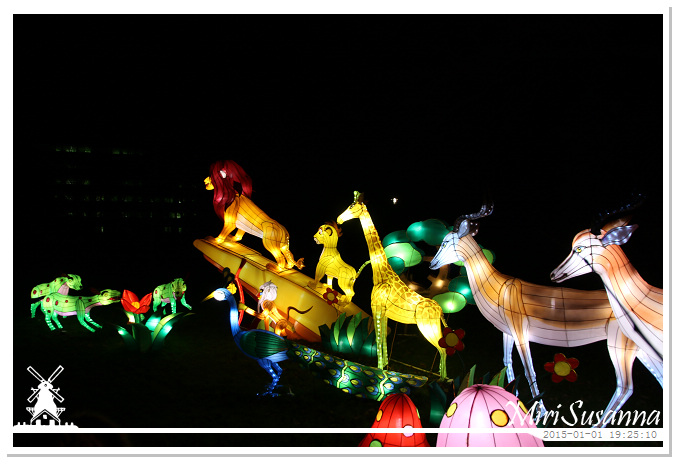 獅子王的場景。
The Lion King.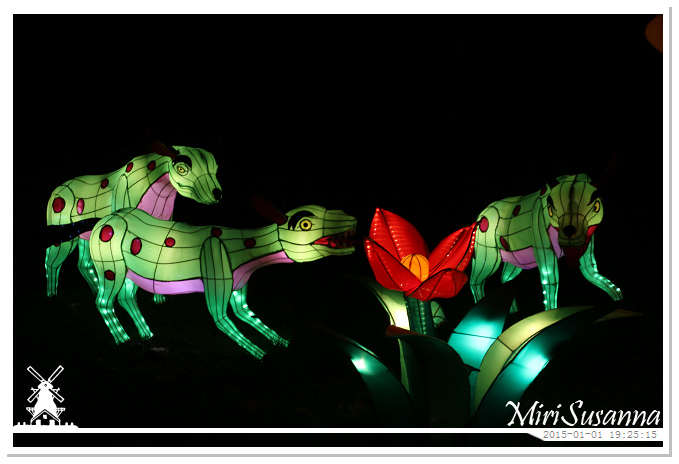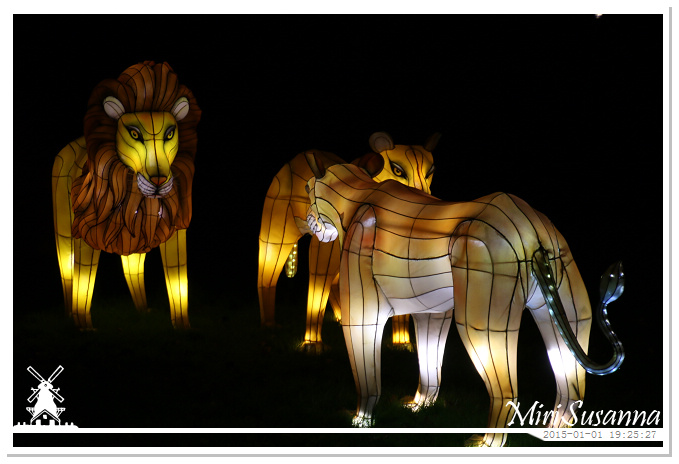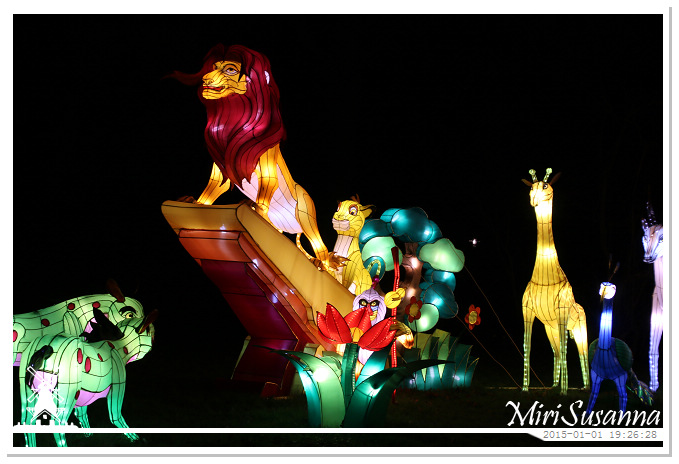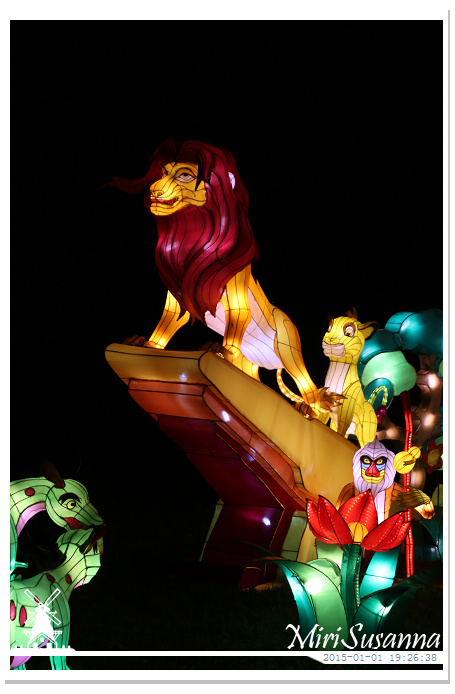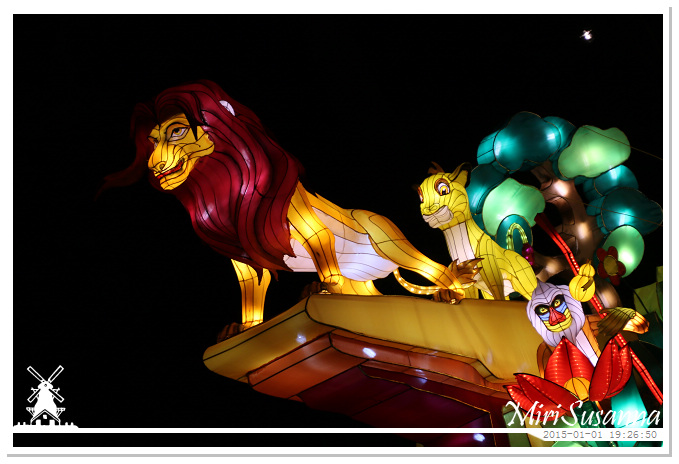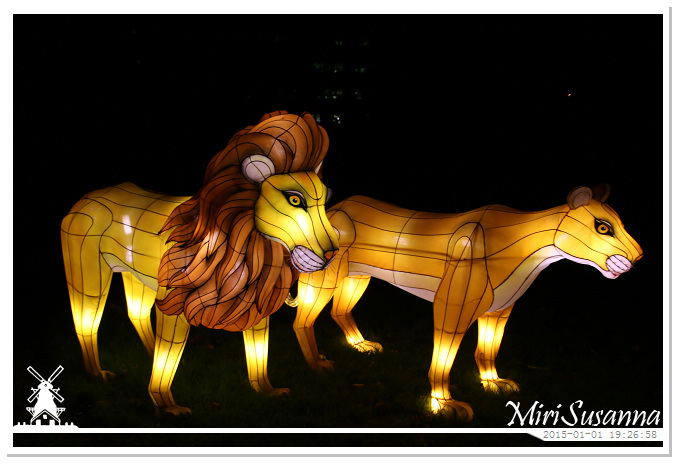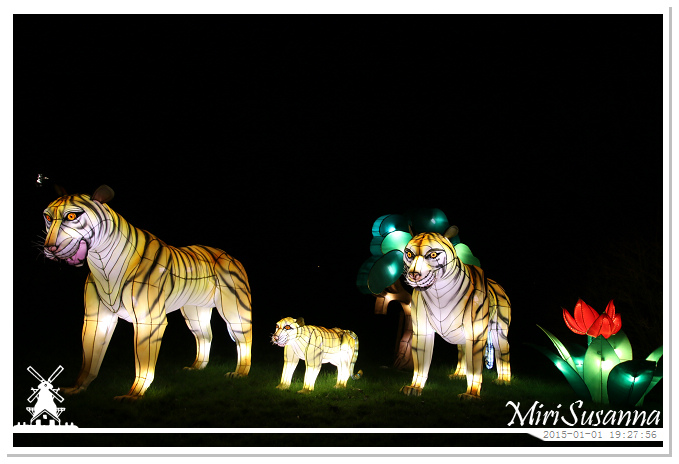 老虎。
Tigers.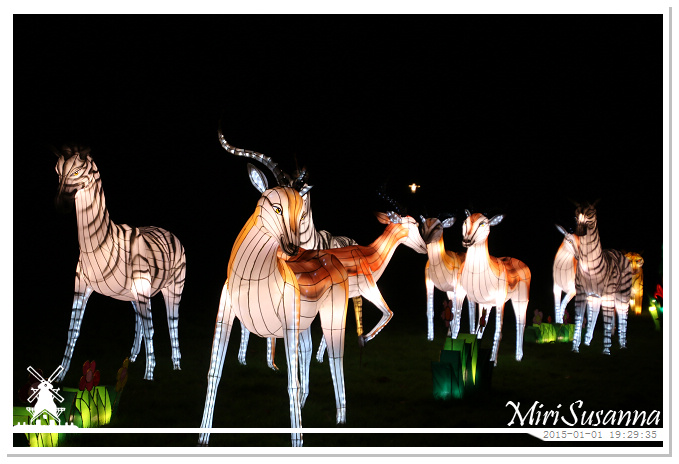 斑馬與羚羊。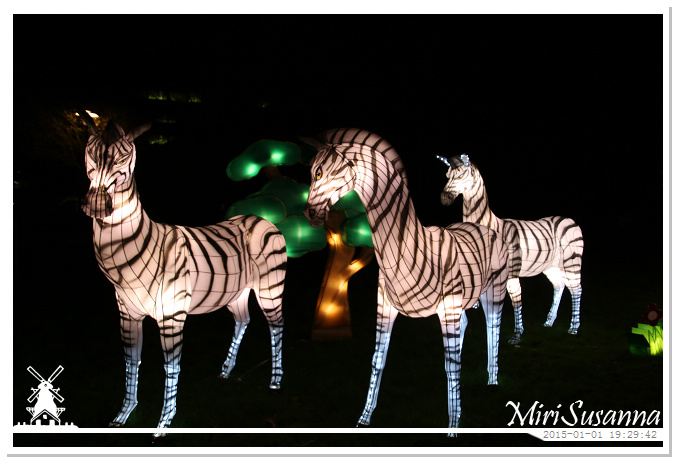 鸚鵡與孔雀。
Parrot and peacock.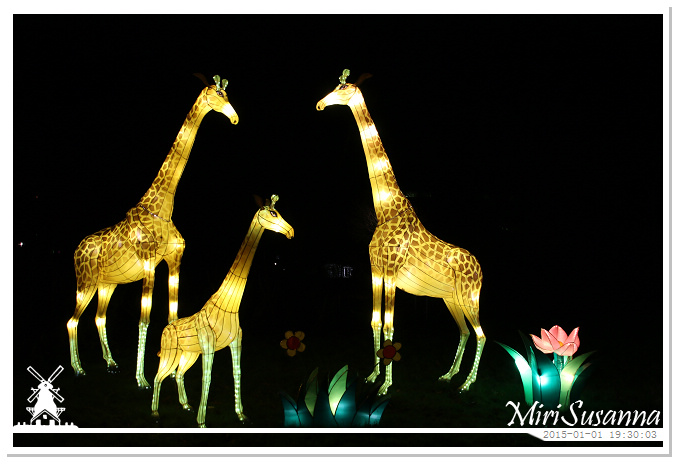 長頸鹿。
Giraffe.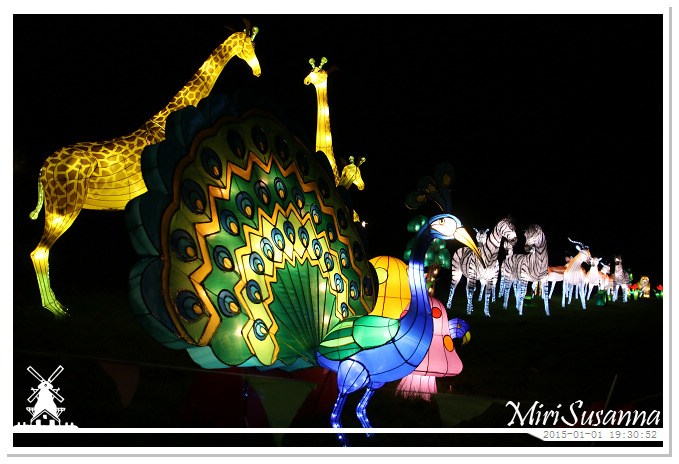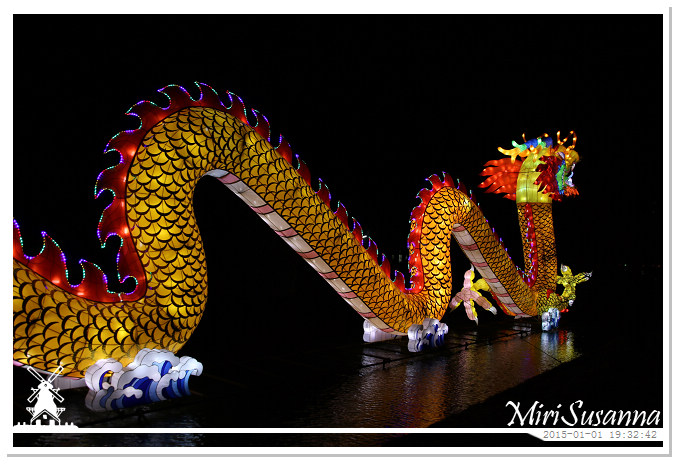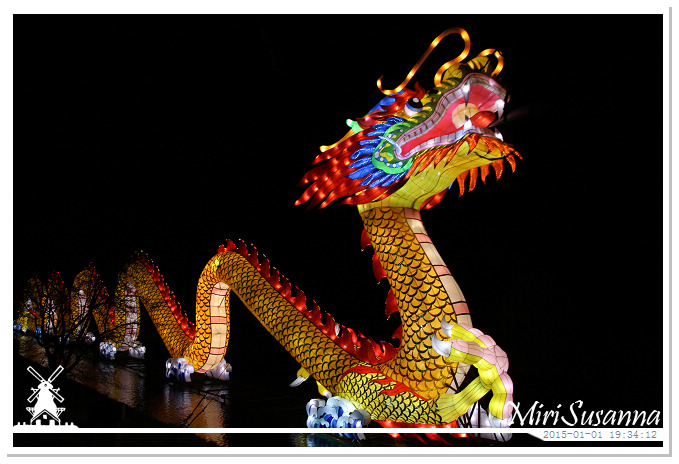 巨龍騰飛。
Dragon.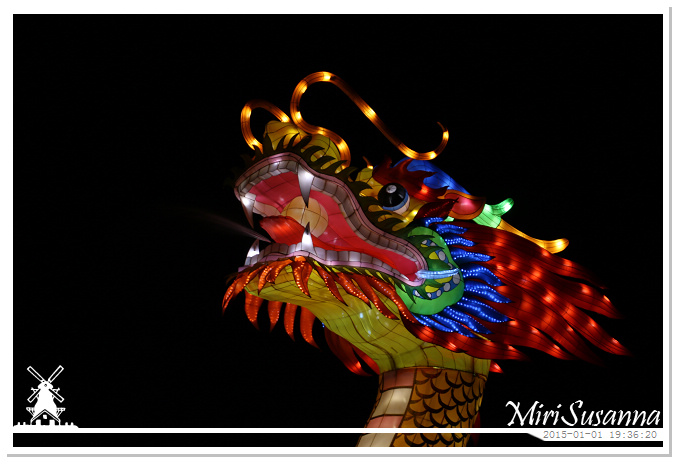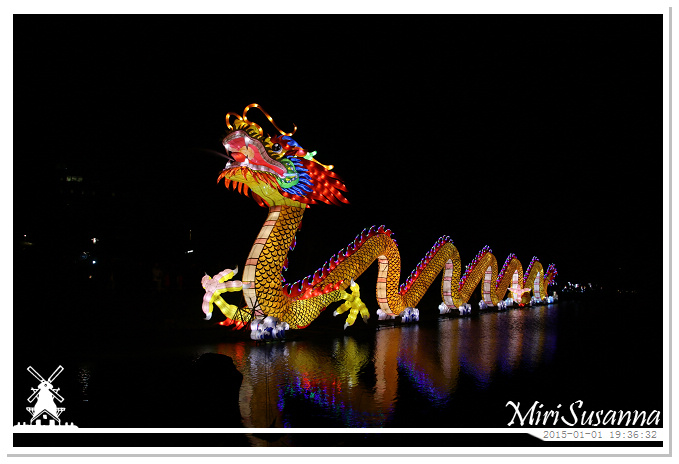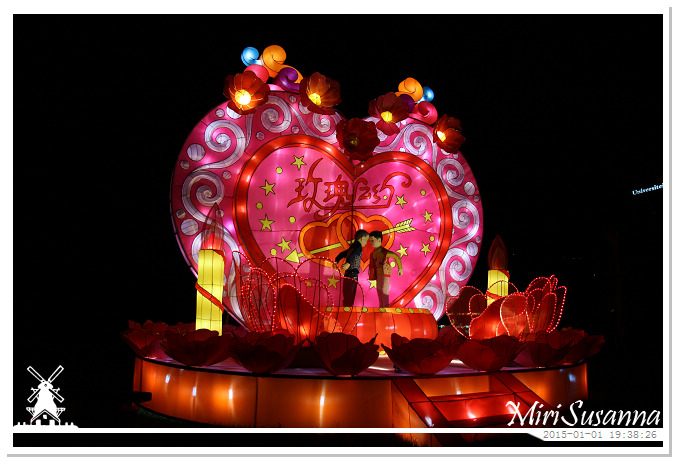 玫瑰之約。
Promise of roses.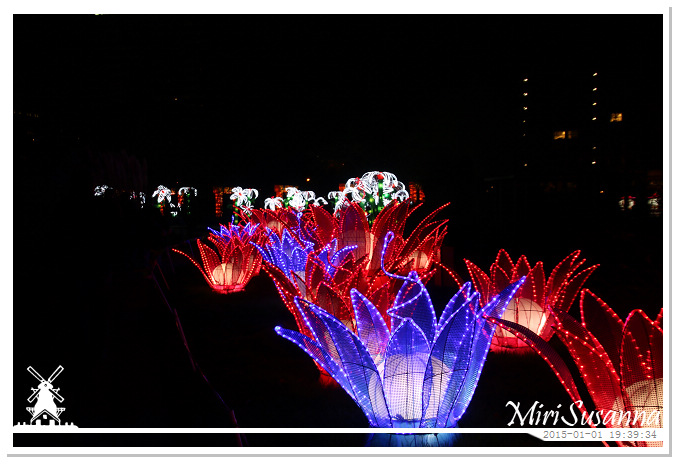 水仙。
Narcissus.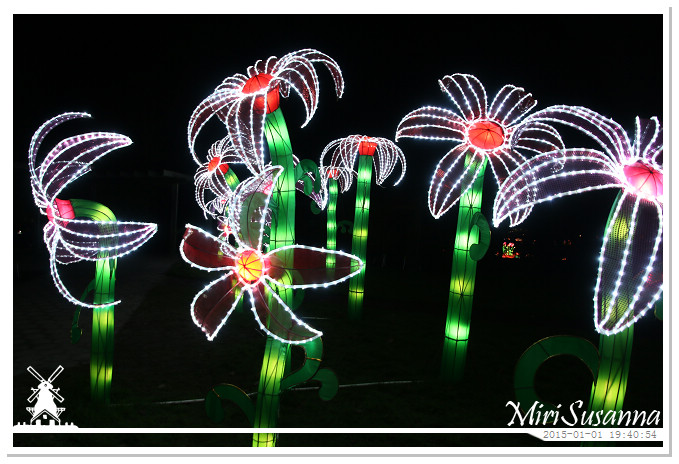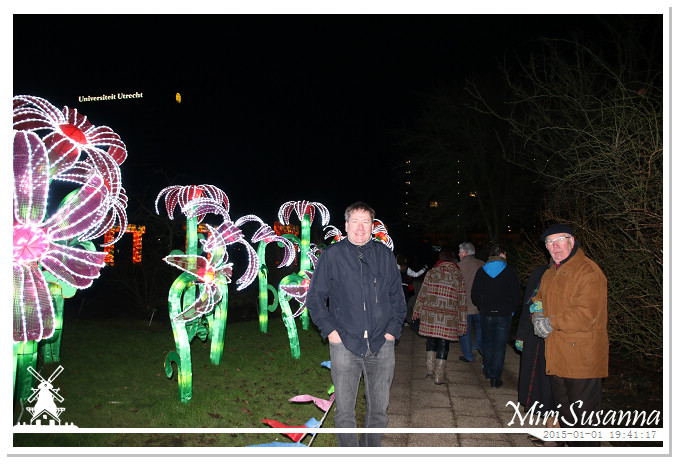 大家都凍到不行,趕快拍完就回家吧!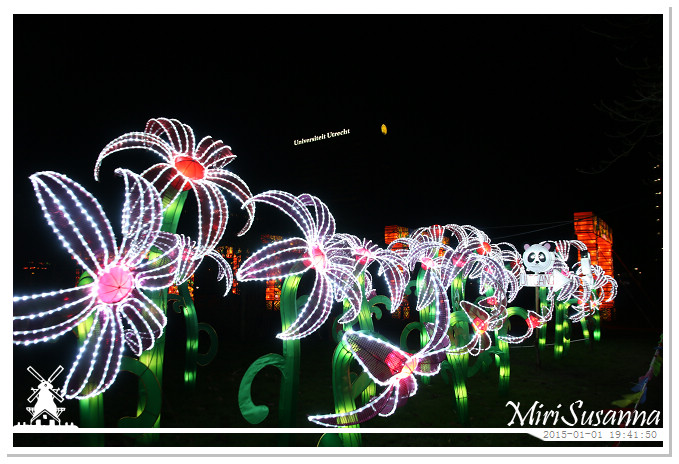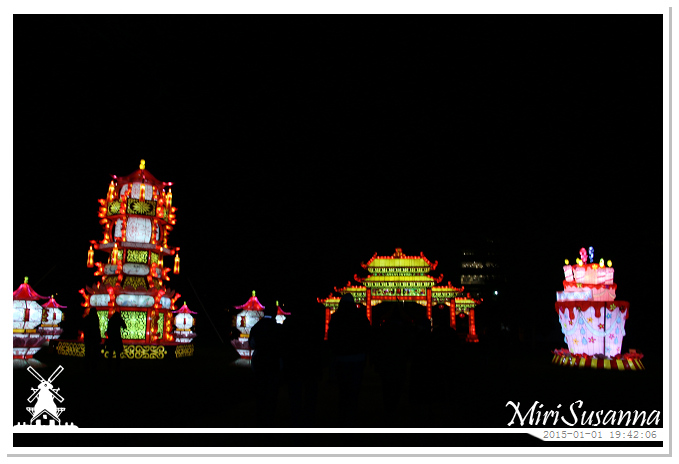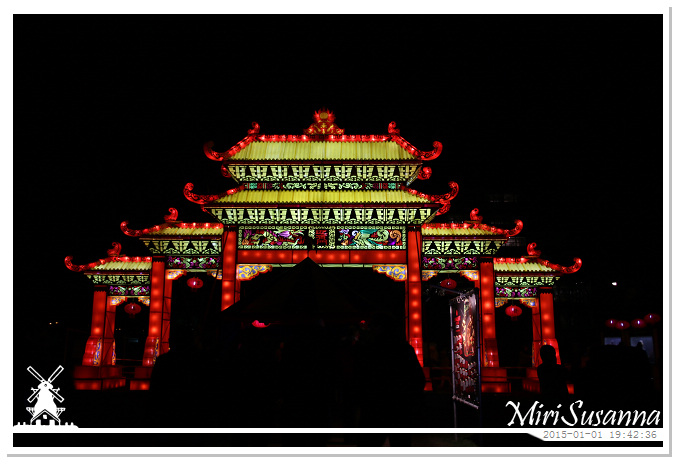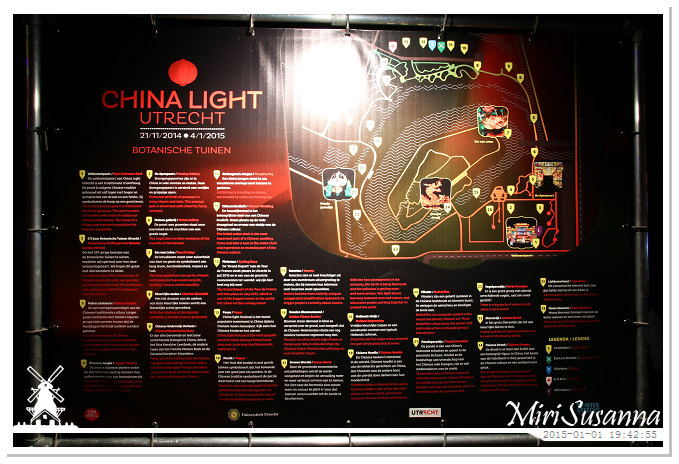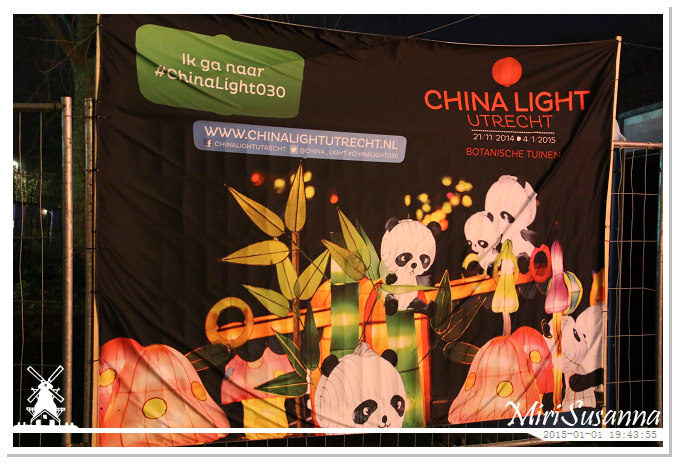 ~。The End。~