今年暑假的重頭戲:越南河內十日遊。除了巴特,這次同行的還有大妹和小妹,從吉隆坡坐亞航飛往河內,再從河內到下龍灣、陸龍灣和沙壩梯田,享受了精彩又輕鬆的旅行。
[NL] Deze zomer zijn we naar Vietnam geweest op vakantie. Samen met mijn twee zussen hebben we binnen tien dagen Hanoi, Halong Bay, Trang An en Sapa bezocht, en een mooi reisje gehad in een ontzettend mooi land.
[EN] During this summer holiday, we went to Vietnam for a 10 days trip with my two sisters. We got the AirAsia's flight from Kuala Lumpur to Hanoi, and we arranged our tours to Halong Bay, Trang An and Sapa locally. This's a great vacation with a lot of funs.

第一天早上六點半,我們從吉隆坡出發,飛往河內。抵達河內後,直往位於古城區的酒店。在酒店經理的協助下,我們把下龍灣和長安的旅程訂好,即安心地開始在河內遊走。
[NL] Eerste dag, we vertrokken om half zeven in de ochtend van Kuala Lumpur naar Hanoi. Toen we bij Hanoi aankwamen, hadden we meteen onze lokale reisjes naar Halong Bay en Trang An geboekt bij ons hotel. Daarna begonnen we een dagje reis in Hanoi om de stad te bezoeken.
[EN] On Monday 4th of July, we departed from Kuala Lumpur to Hanoi. After our arrival, we booked our local trip via our hotel to Halong Bay and Trang An. Then, we started our visiting in Hanoi.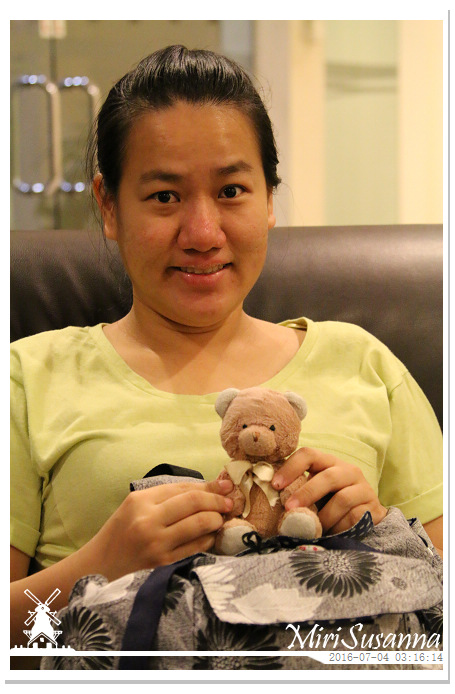 Wake up early and waiting for our taxi.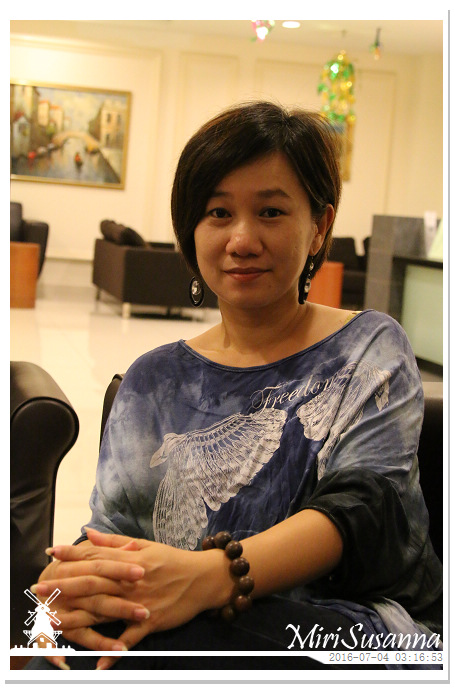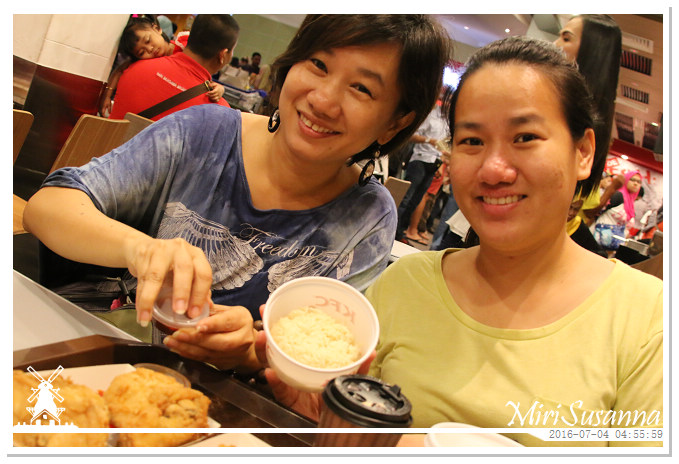 肯德基早餐。
Breakfast at KFC before boarding.


從吉隆坡起飛時,還沒天亮。在途中,迎來了日出時分。
It's still dark when we departed from Kuala Lumpur. Then, we're greeted by sunrise in flight.


Tandoori Chicken Wrap.


越南上空,俯視晨光映照的稻田。
Above Vietnam, beautiful rice fields with reflection of early sunshine.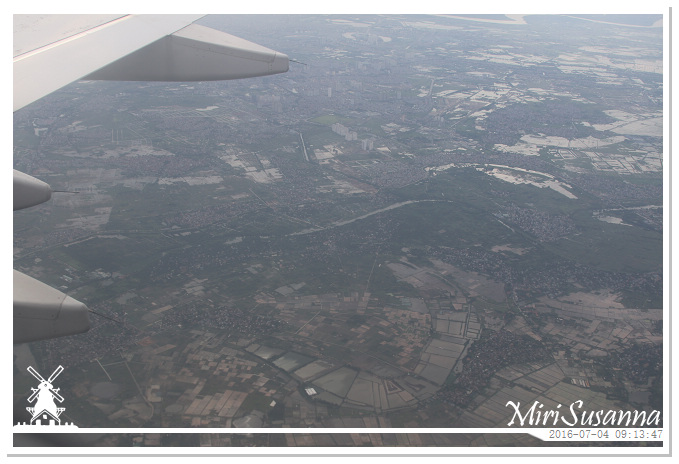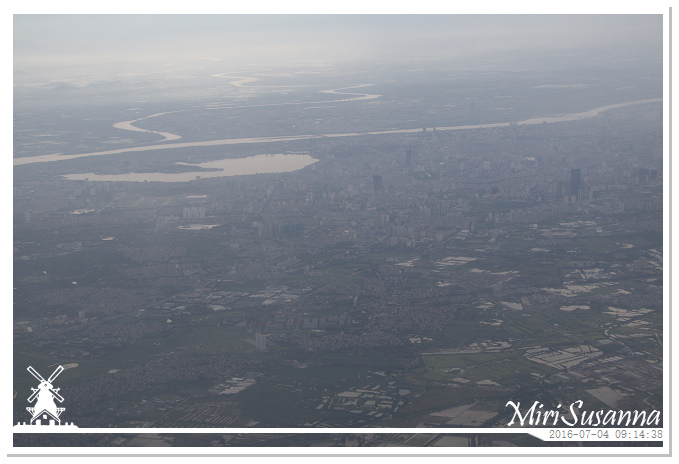 河內。
Hanoi in sight.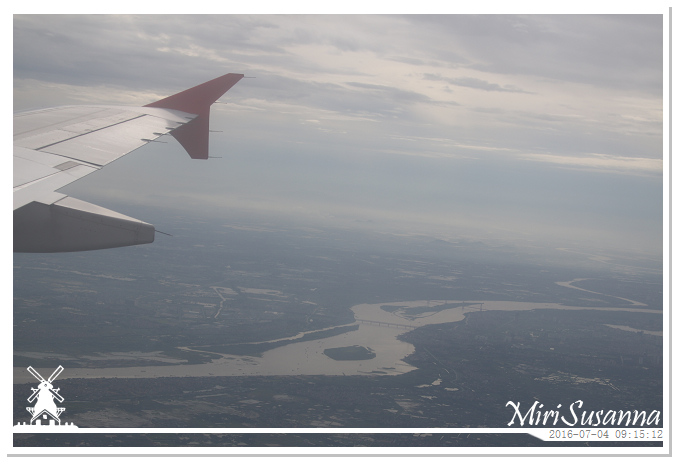 紅河。
Red River.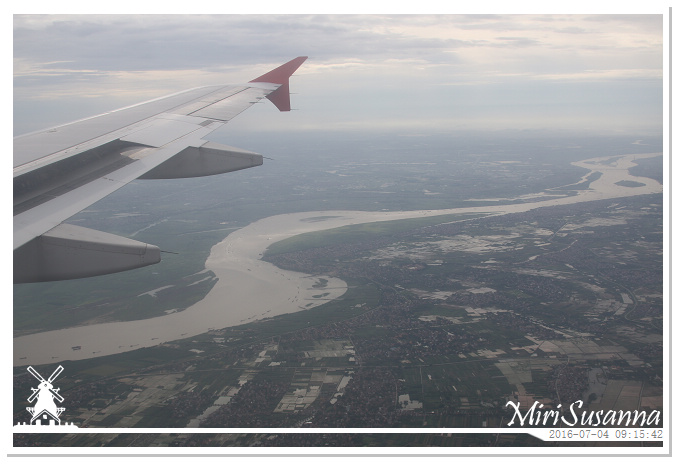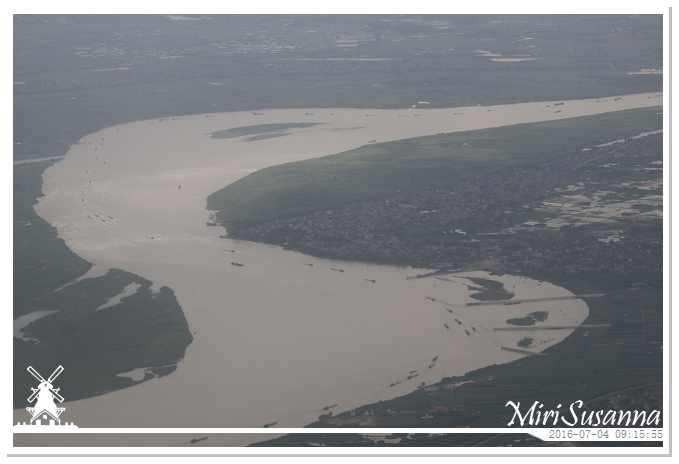 繁忙的河道。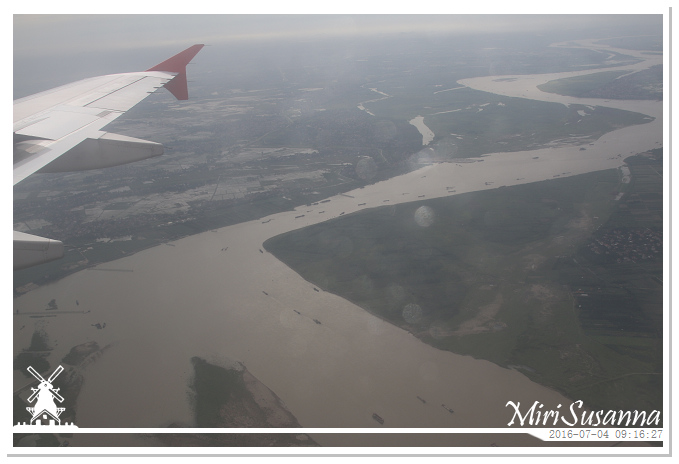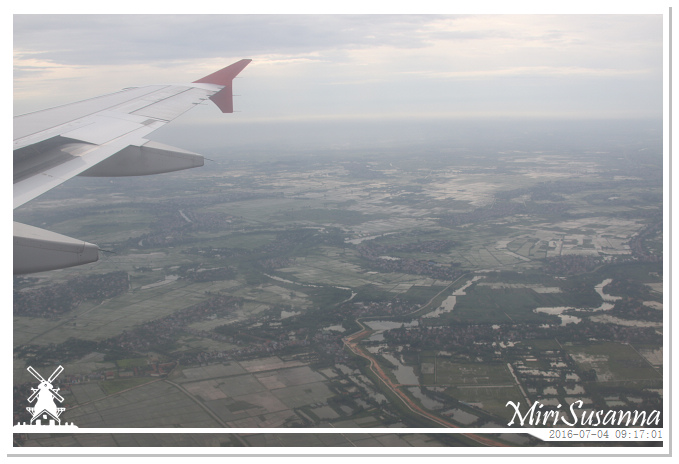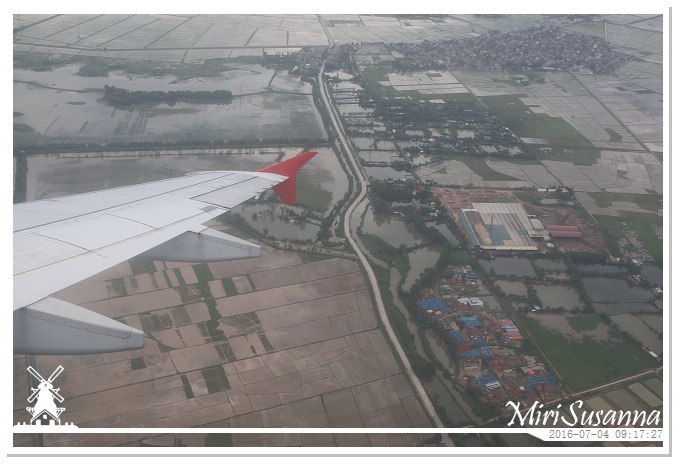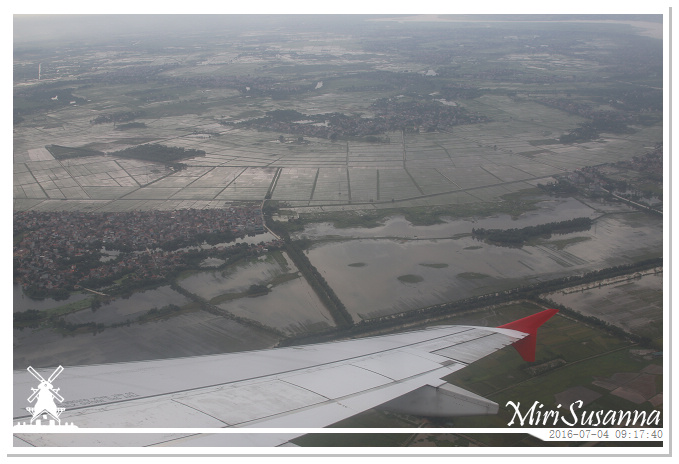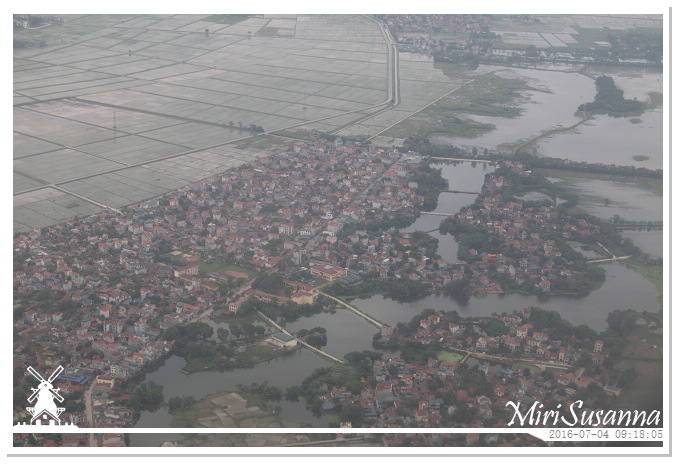 村落。
Village.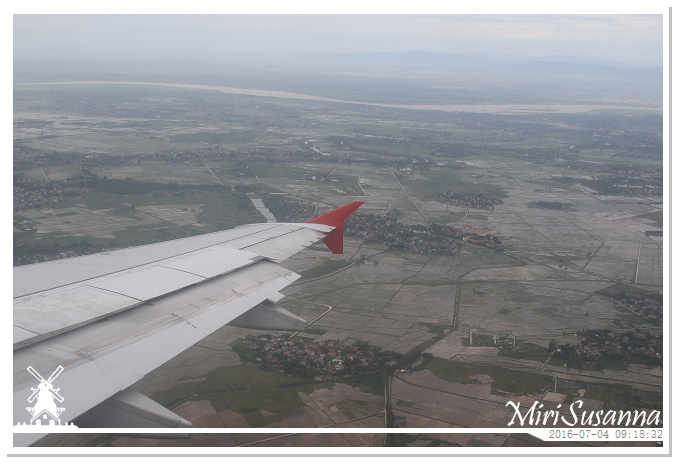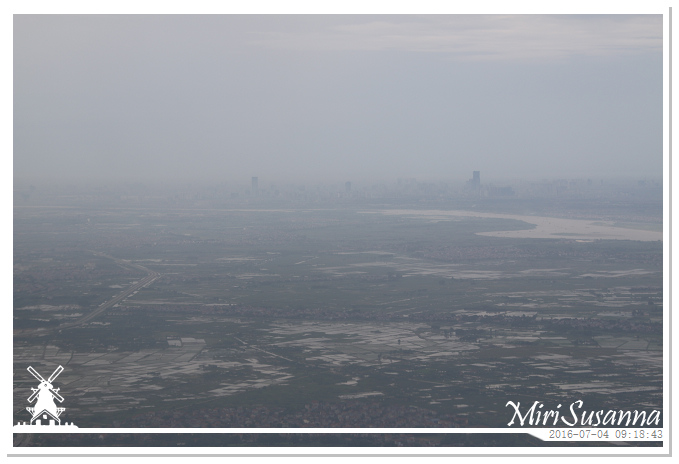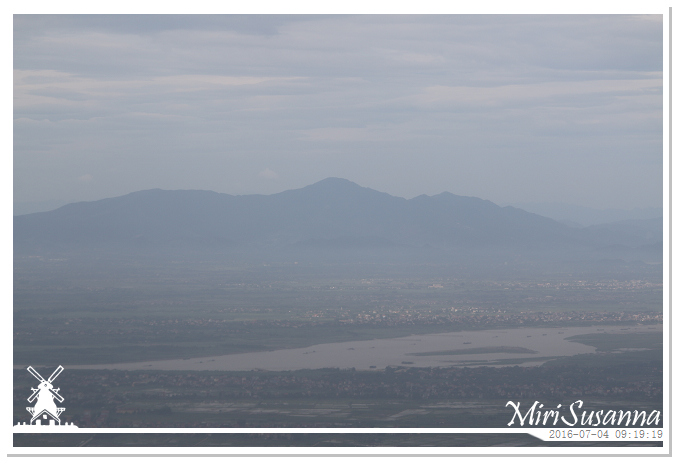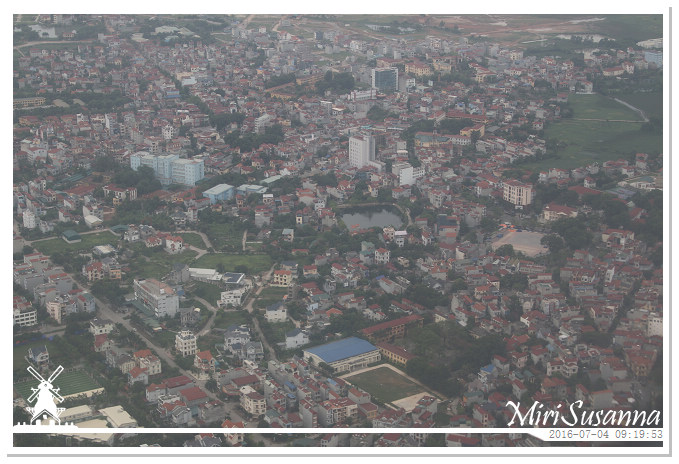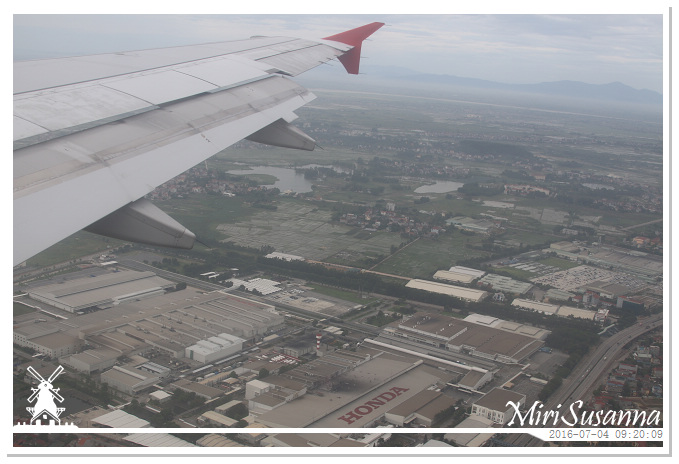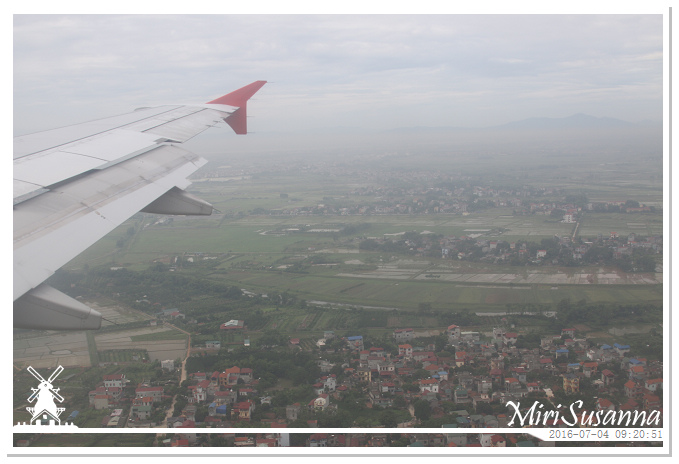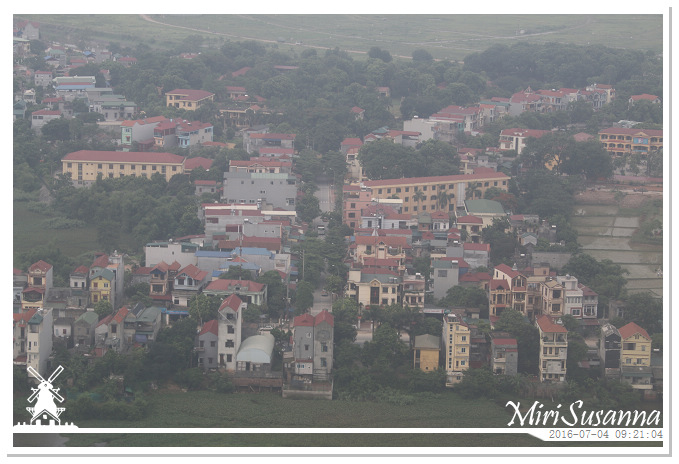 越南經典之瘦瘦高高的房子。
Typical Vietnamese houses, thin and tall.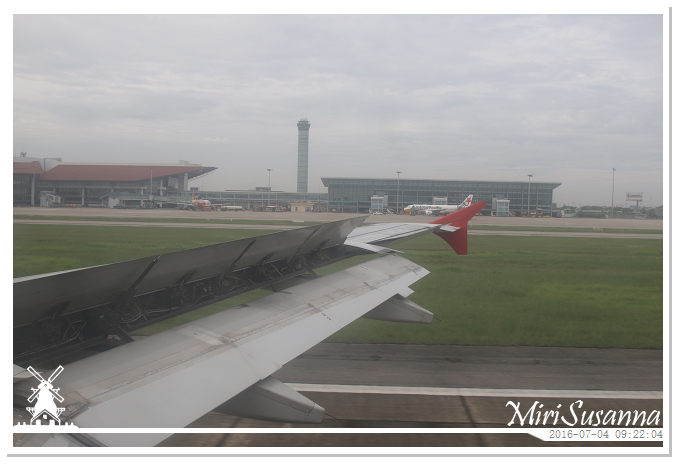 Landed at Hanoi International Airport.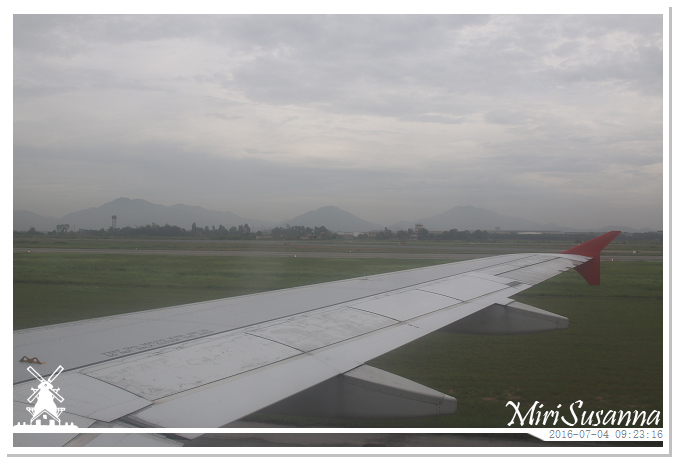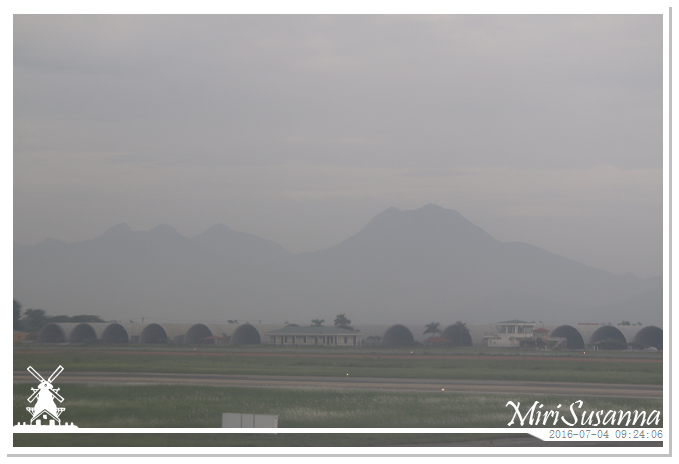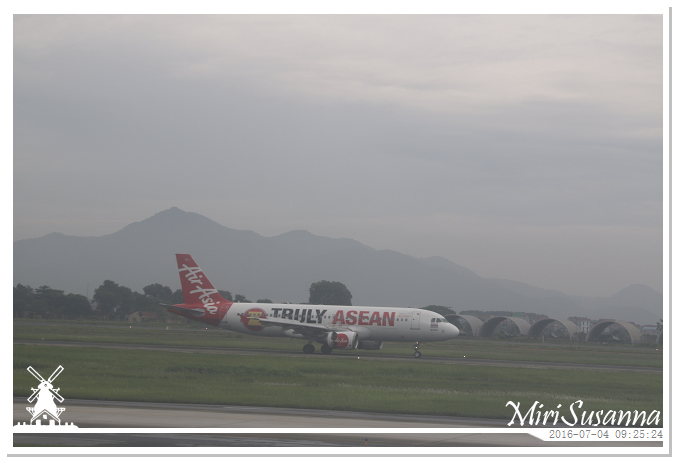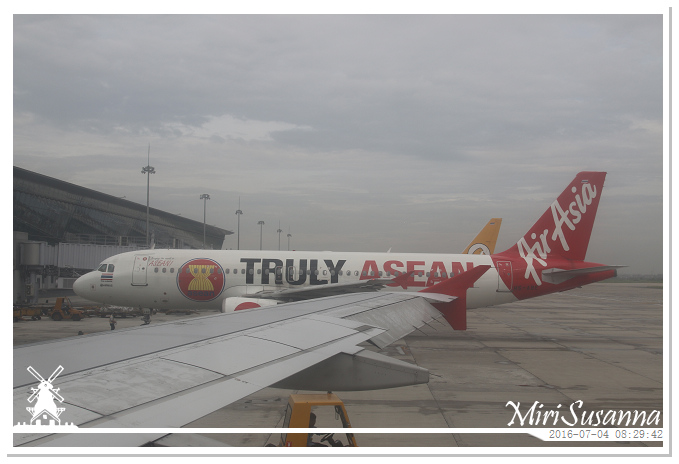 調了時差,越南時間較馬來西亞時間晚一個小時。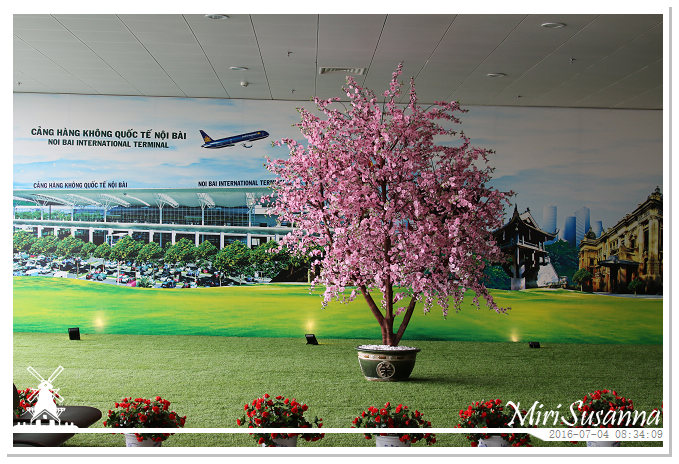 Welcome to Hanoi!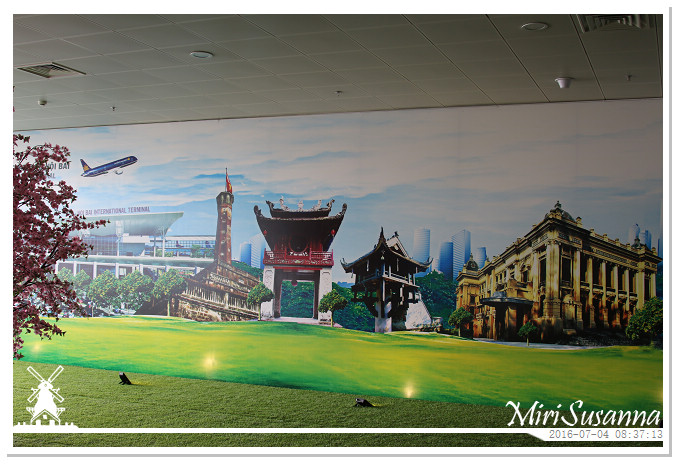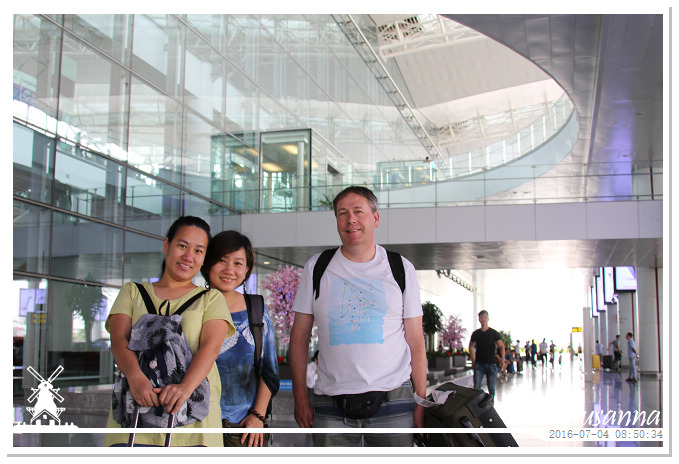 Yes, our journey started!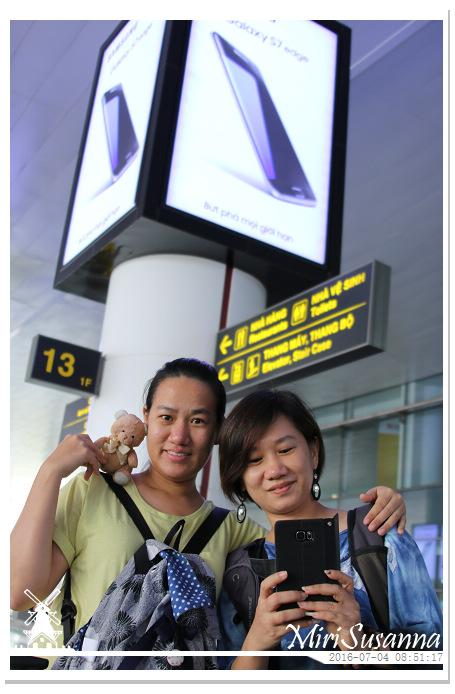 Overall S7's ad.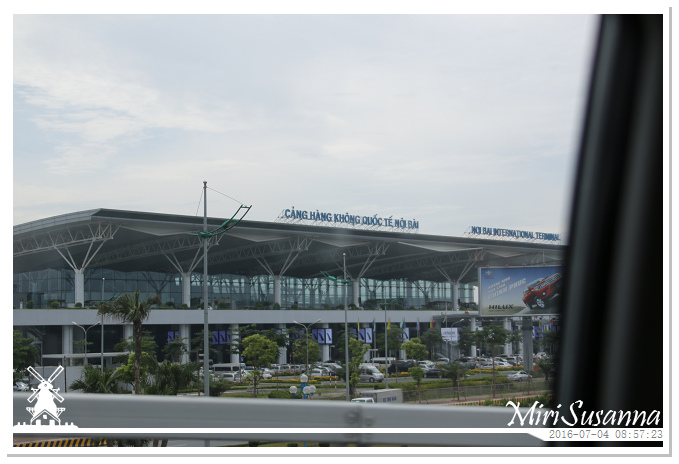 我們讓酒店安排車子接送。
We let our hotel to pick us up from airport to city centre.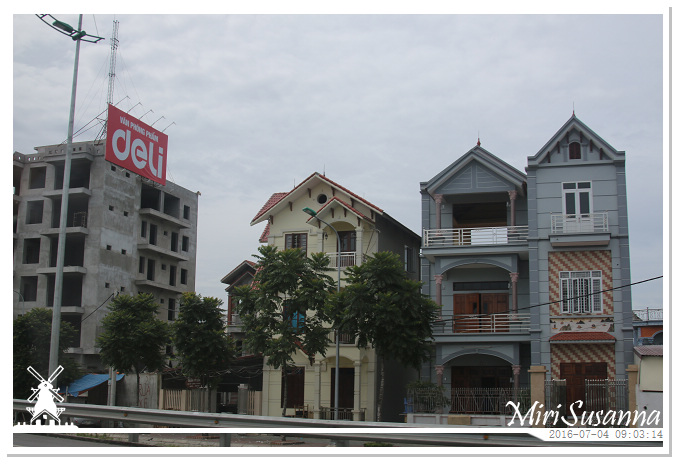 瘦瘦高高的房子。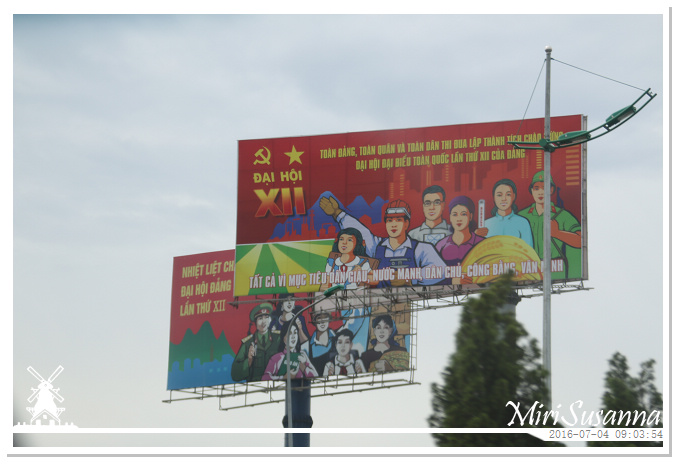 高速公路旁立著紅彤彤的政治宣導。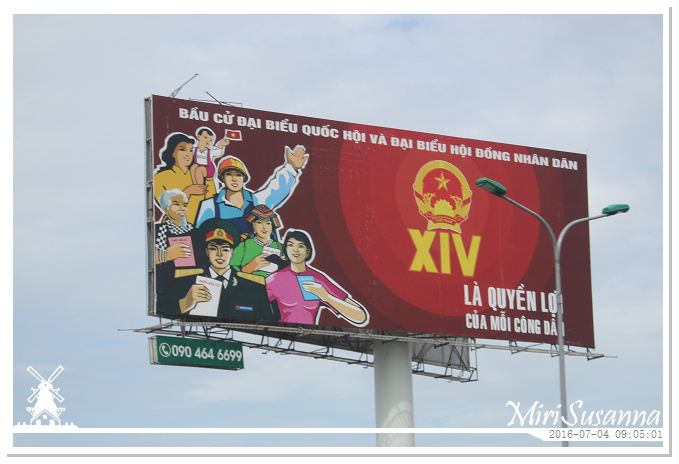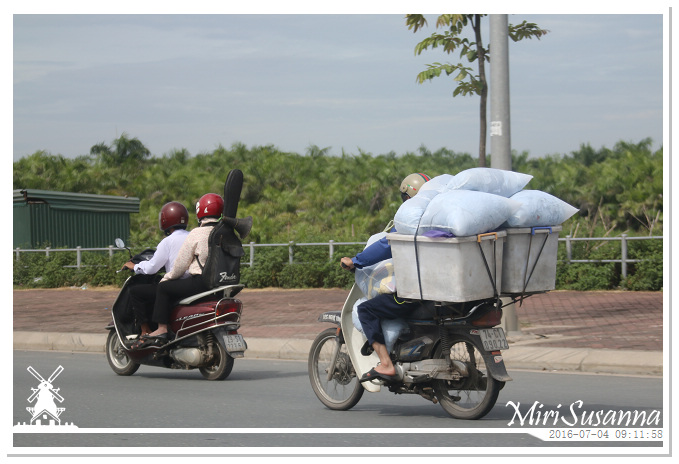 Motorbikes, popular transportation of Vietnamese people.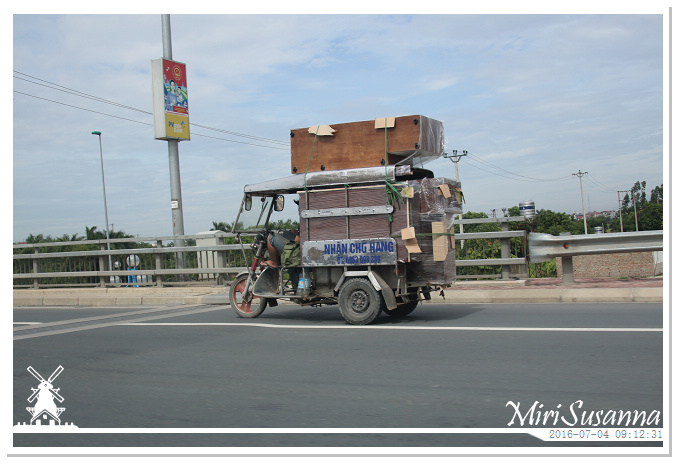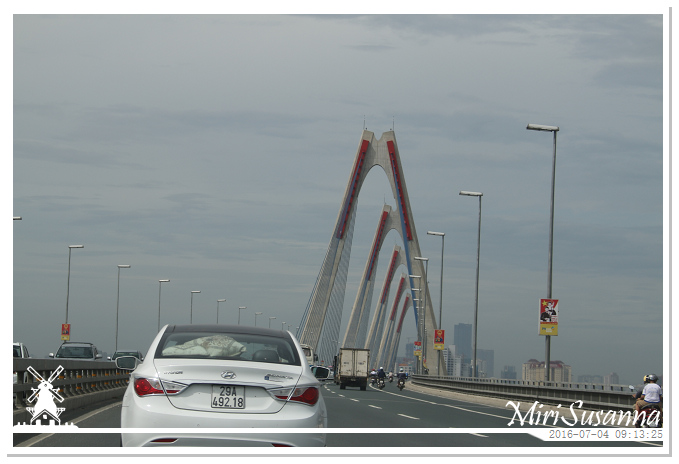 跨越紅河的越日友誼之橋。
Cầu Nhật Tân, or Vietnam – Japan Friendship Bridge.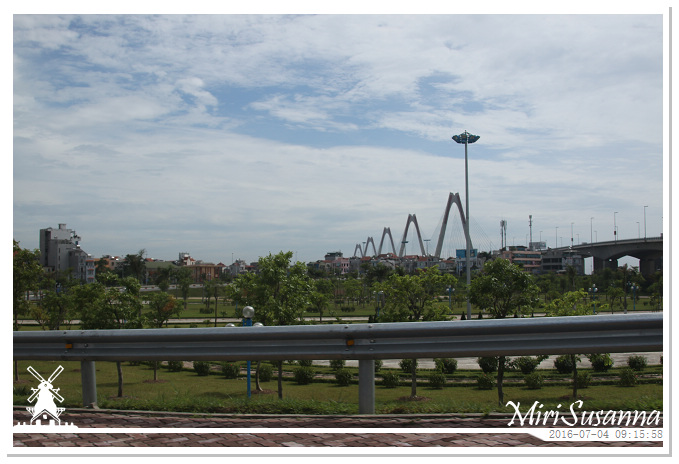 遠觀橋拱。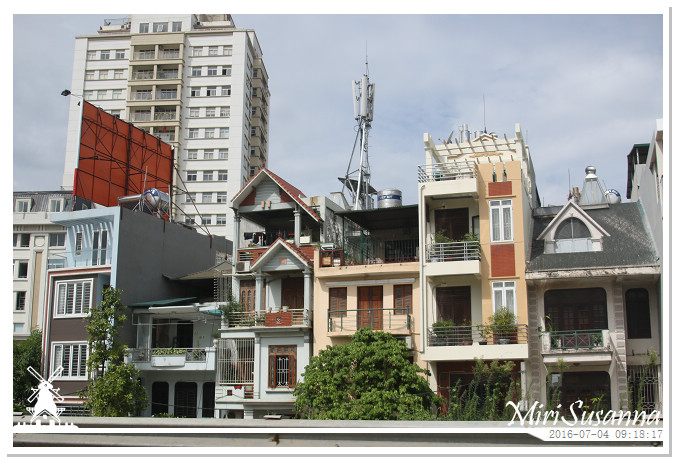 進入河內市區。
Enter Hanoi's downtown area.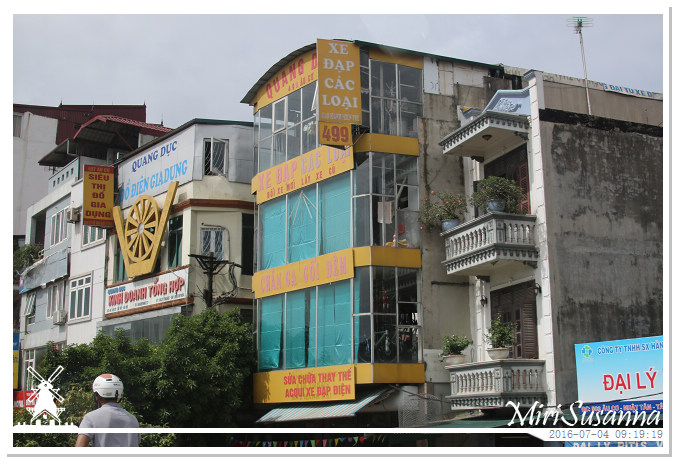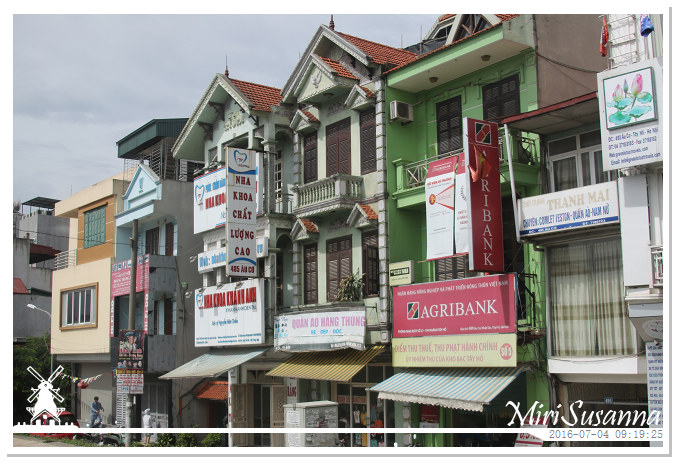 Observering Vietnamese buildings' styles.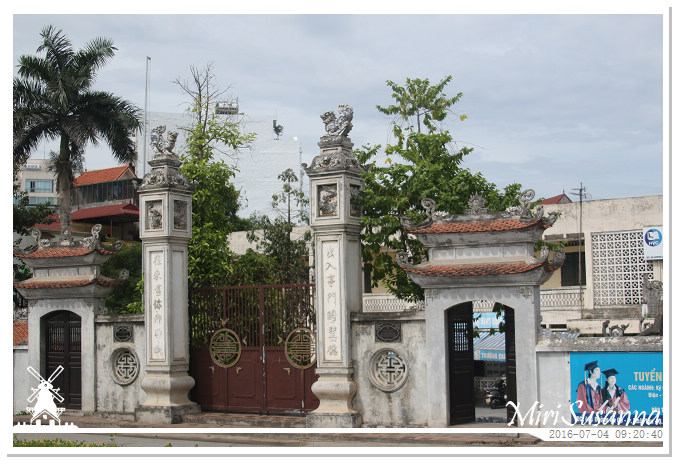 看到中文字了。
Chinese characters.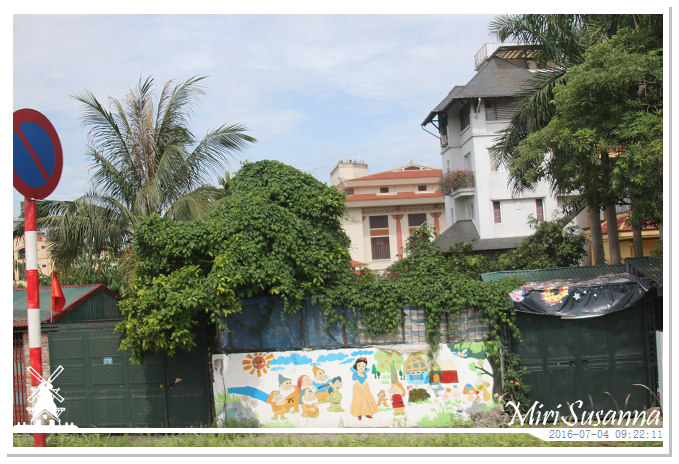 白雪公主在這也很紅。
Snow White is also popular here.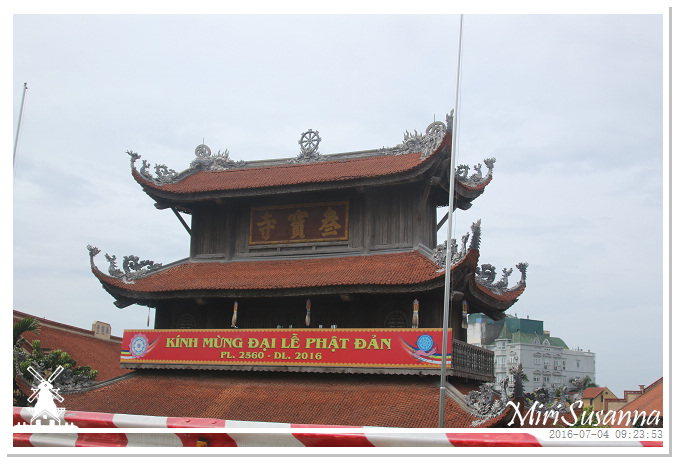 叁寶寺。
Temple.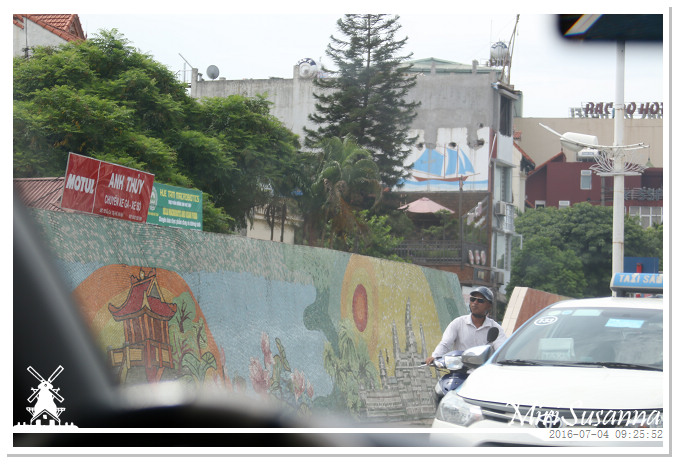 瞄到路旁漂亮的馬賽克城牆。
Mosaic wall.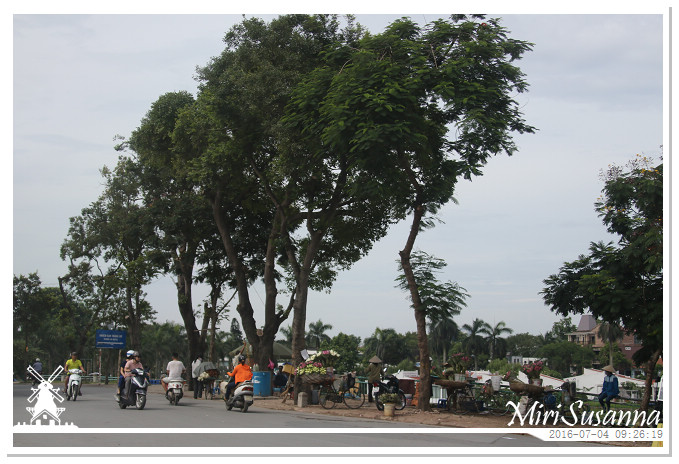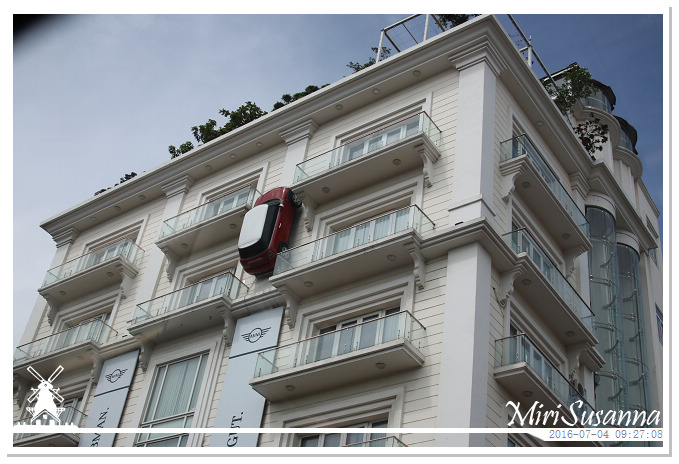 A Mini up there.


Sofitel.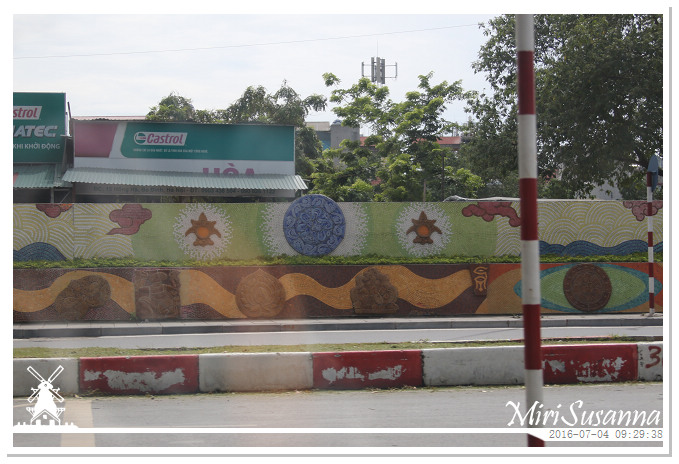 Oh, this mosaic wall was so attractive.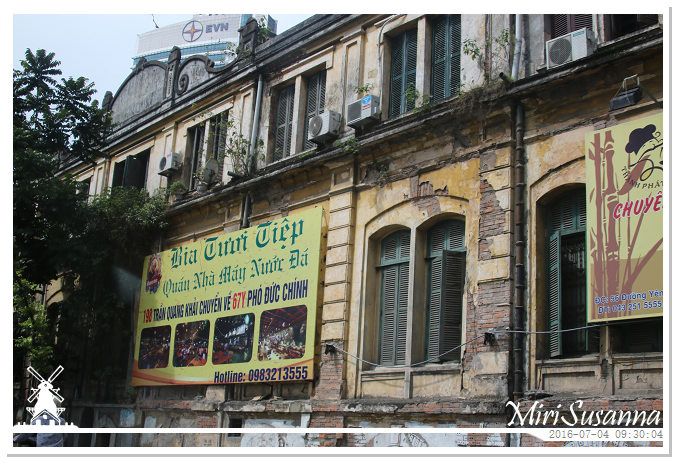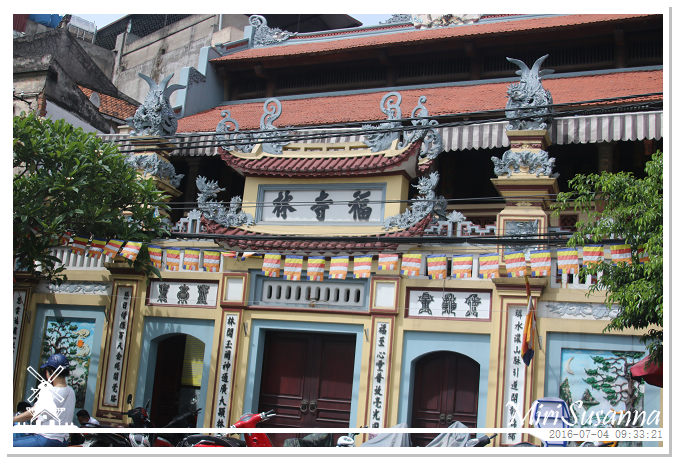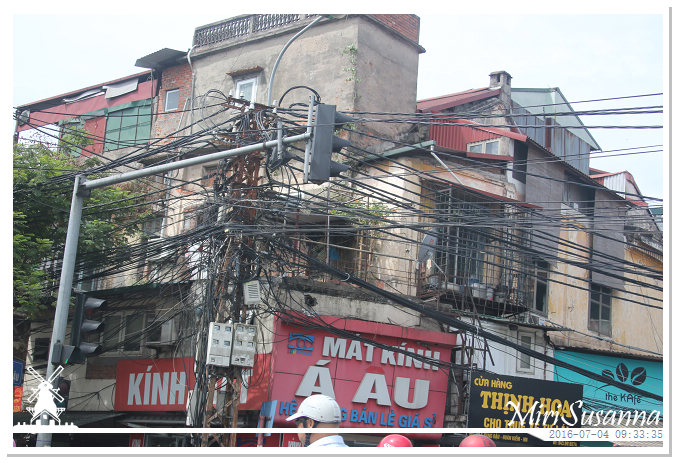 混亂的電線。
Chaotical wires.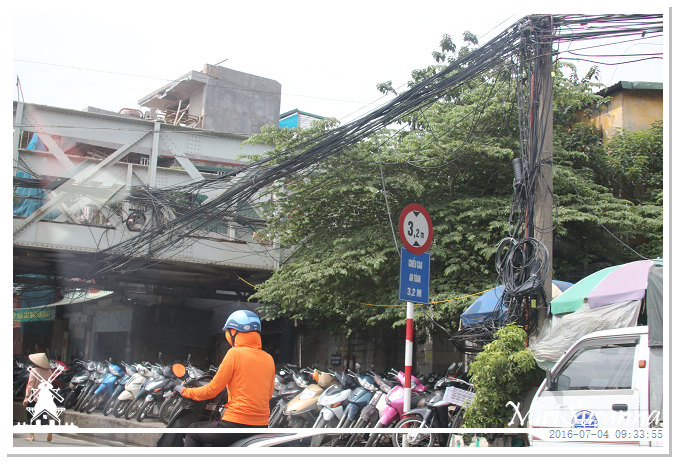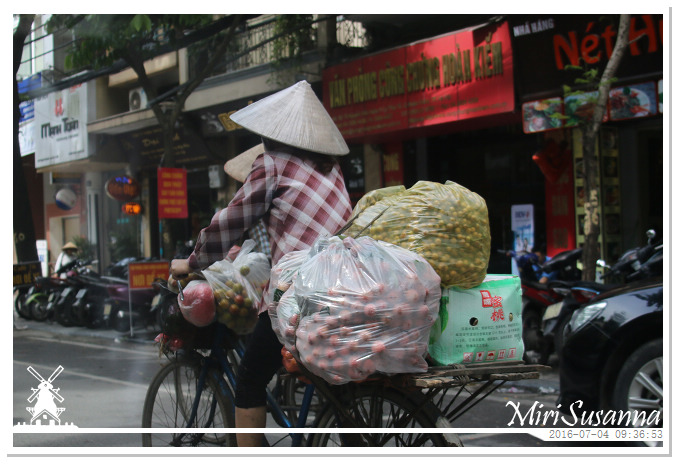 Fresh fruit.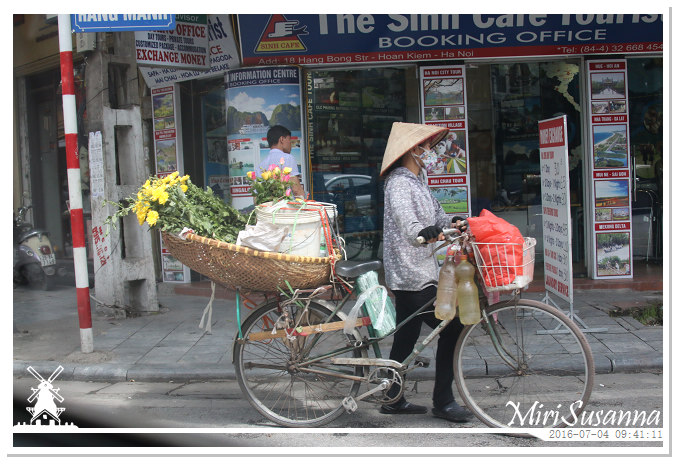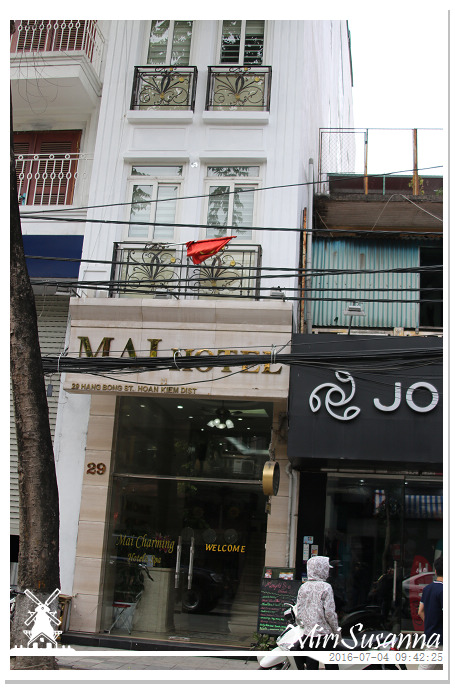 來到下榻的酒店了。
Arrived our hotel, Mai Charming Hotel (Offical Website).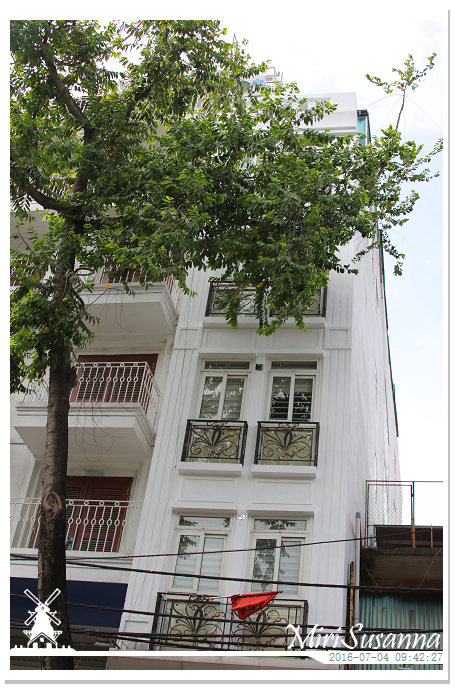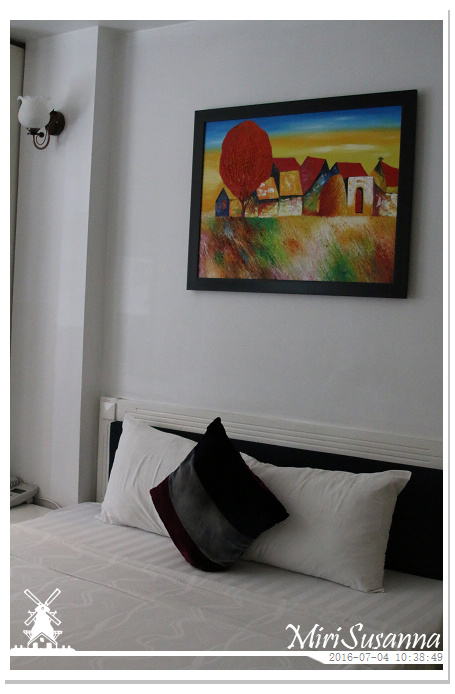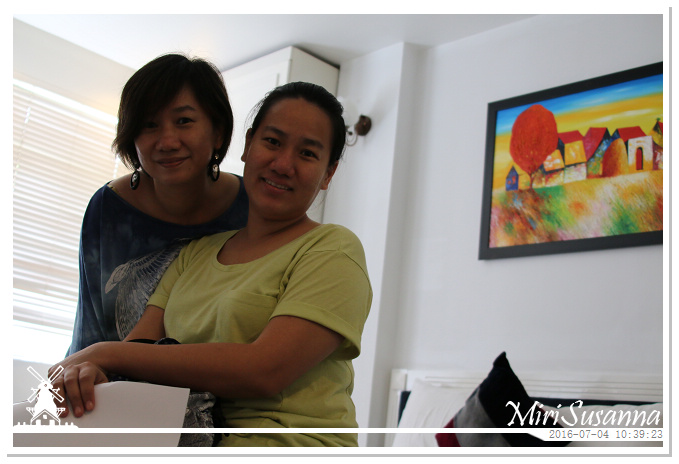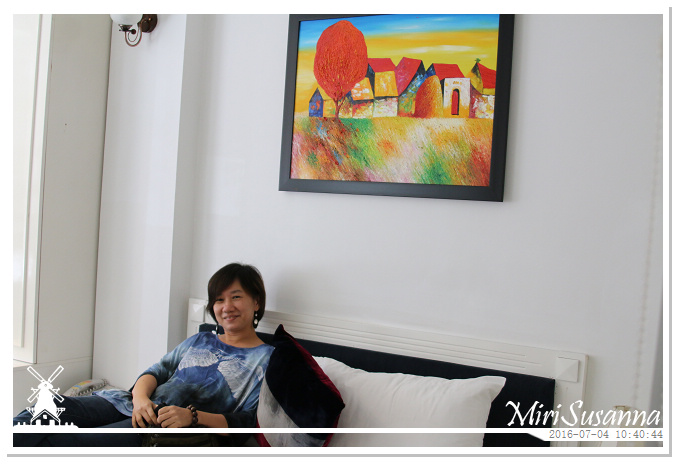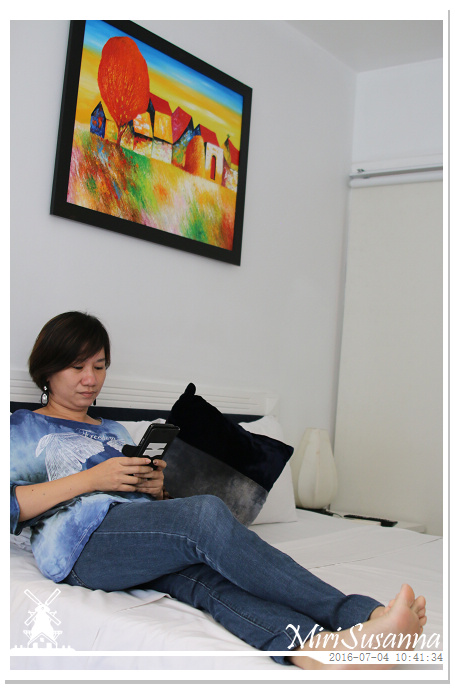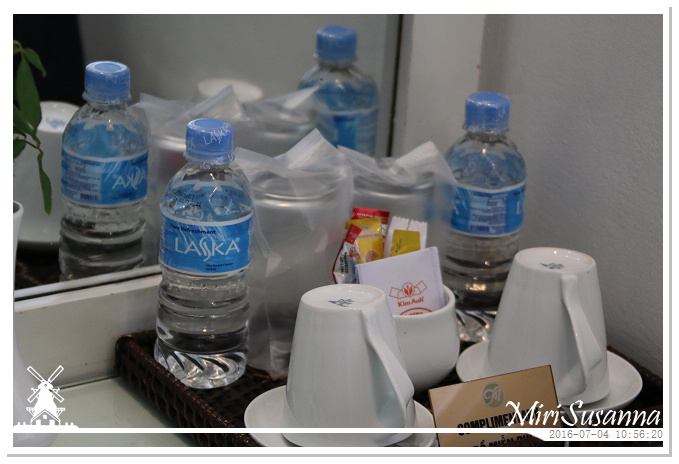 We've booked two rooms but we switched to family room later.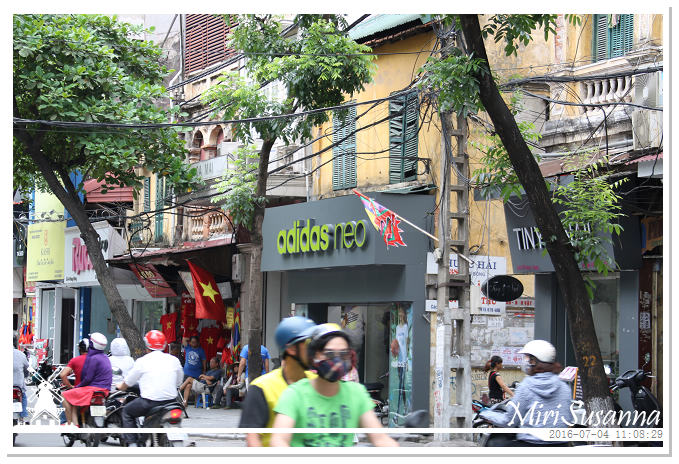 酒店就在古城區(三十六條古街)裡,熱鬧又方便。
Our hotel is located in Hanoi's famous Old Quarter.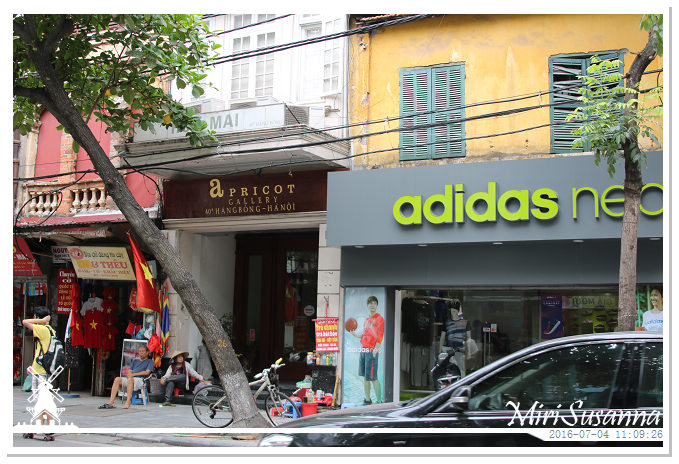 我們就在酒店附近逛逛,找餐廳用午餐。
We've a walk nearby our hotel to look for lunch.


賣雞蛋的摩多車。
Motorbike of egg's hawker.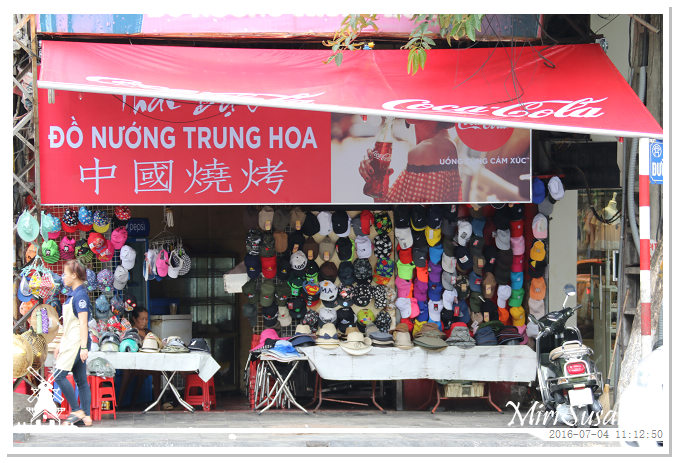 Chinese BBQ, but where?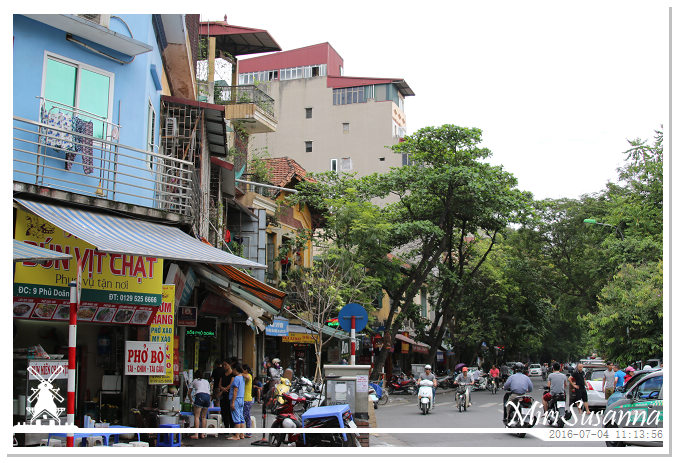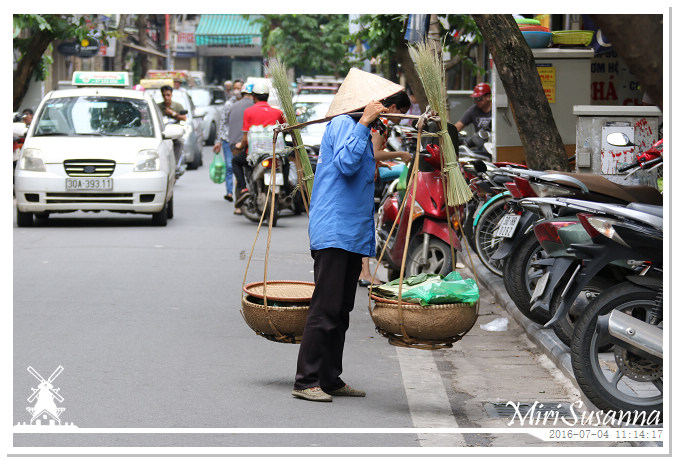 沿途遇到很多挑扁擔,推車,或騎腳踏車叫賣的小販。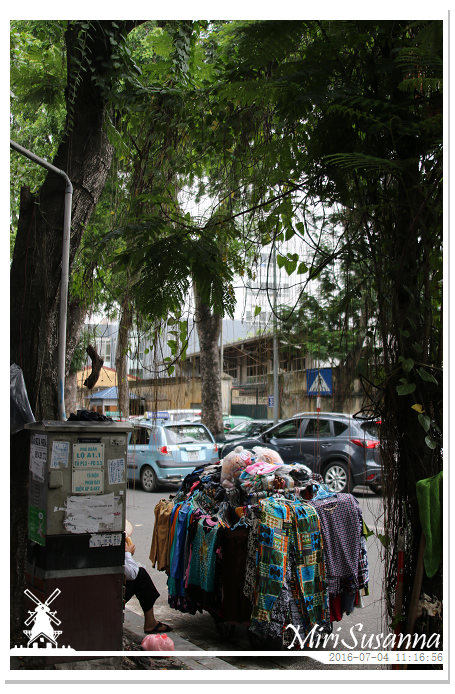 這是賣衣服的推車。
Selling clothes.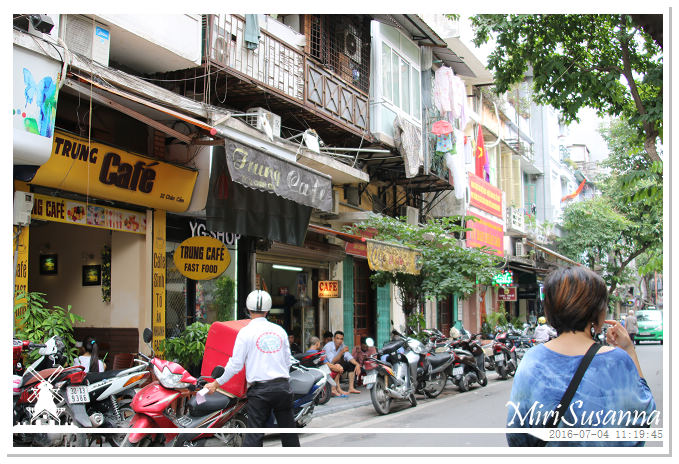 Vietnam is famous with its coffee, thus everywhere cafe.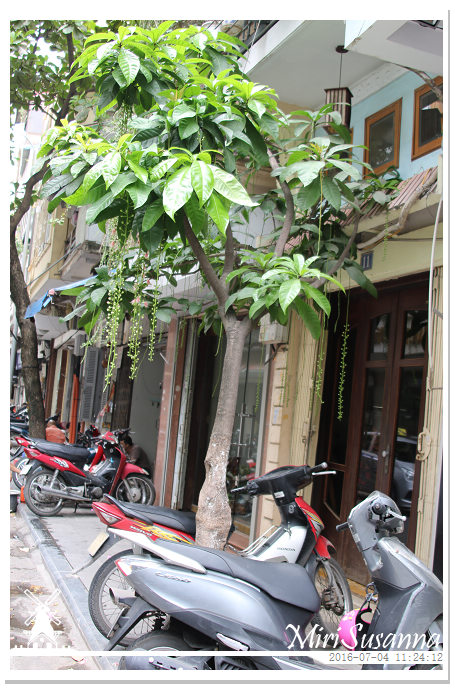 這樹開的花是一串串的,漂亮!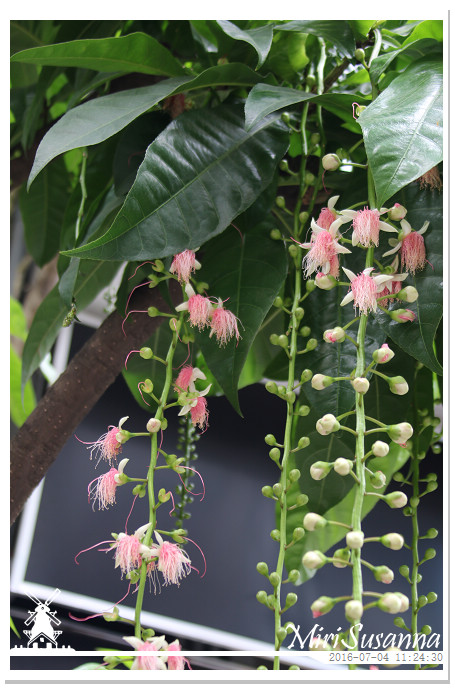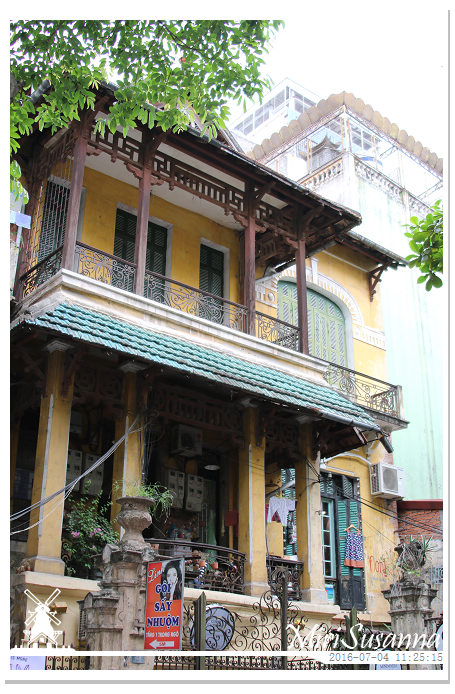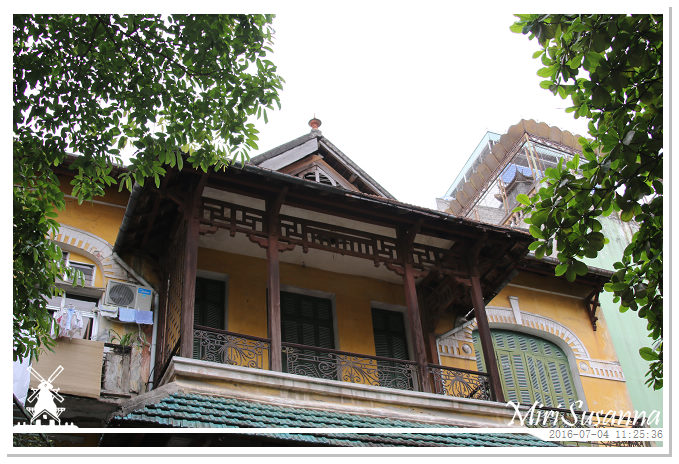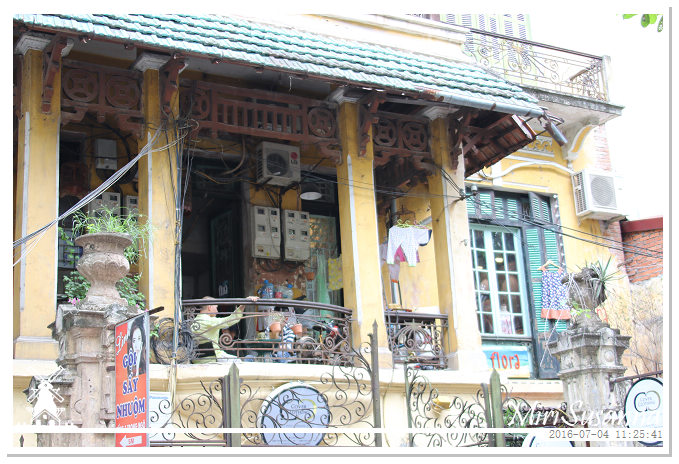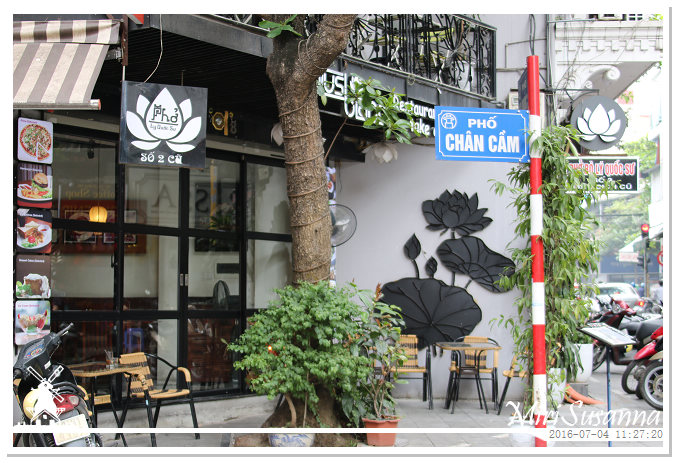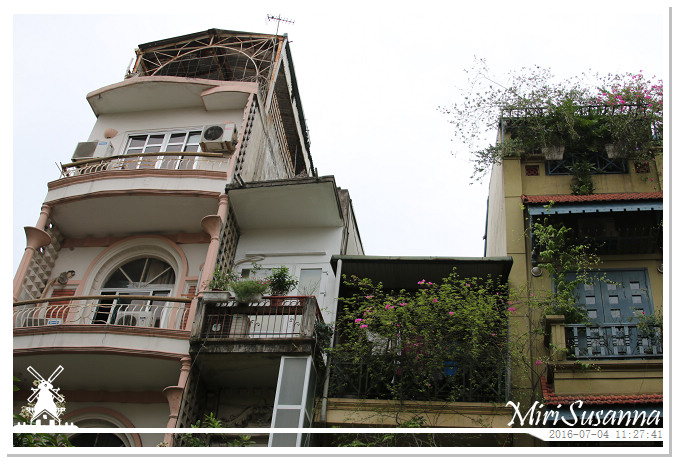 瘦瘦的房子拼在一起,家家都有自己的特色。
Puzzle of houses with different outlooks.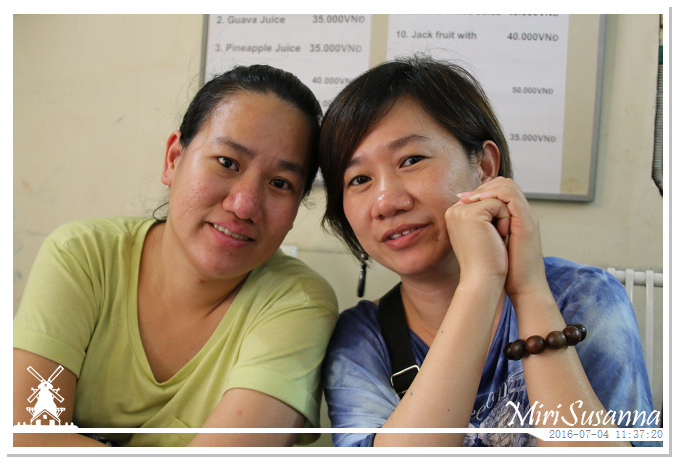 找到一家小餐廳,準備吃午餐了。
We found a small restaurant for our lunch.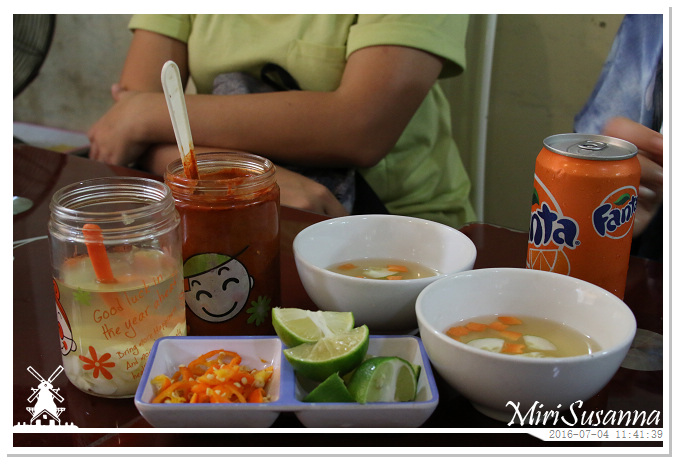 萬能魚露上桌。


越式河粉,這是豬肉的。
Phở, or Vietnamese noodle soup.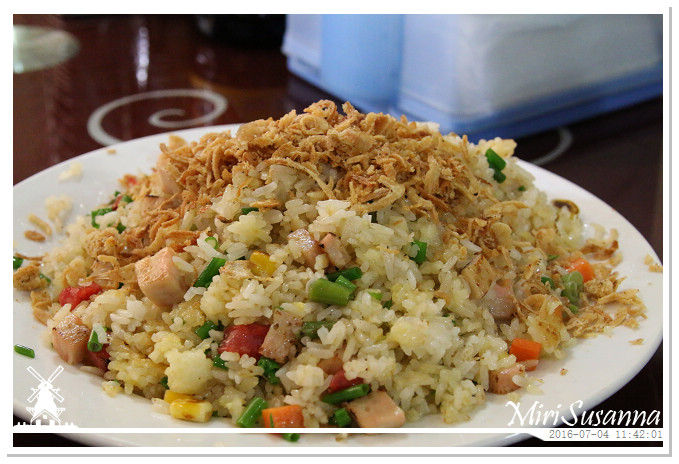 香噴噴的炒飯。
Fried rice.


牛肉河粉。
Beef noodle soup.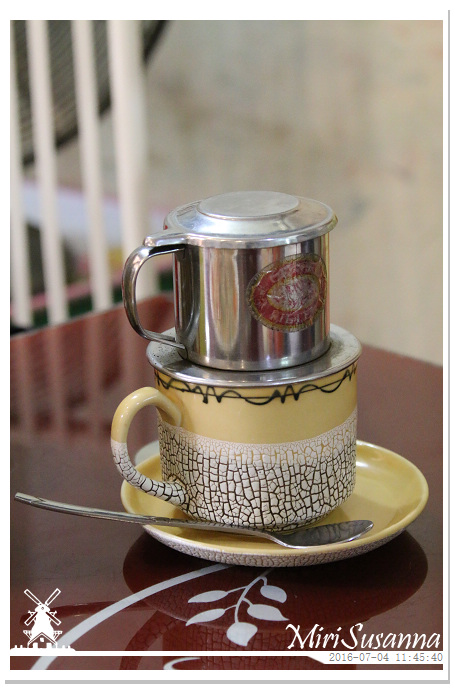 越南咖啡。
Vietnamese coffee.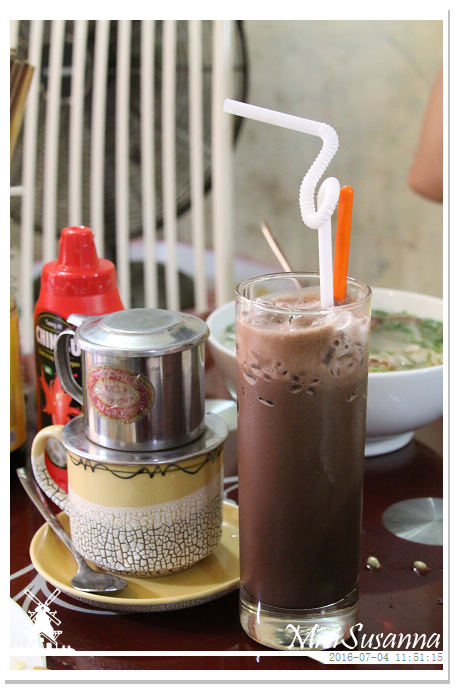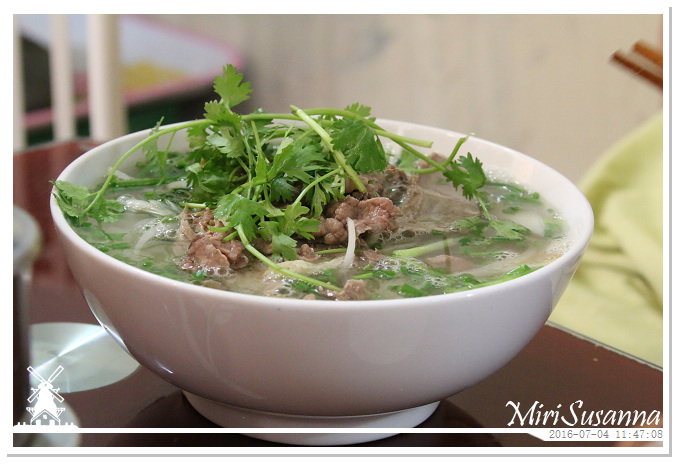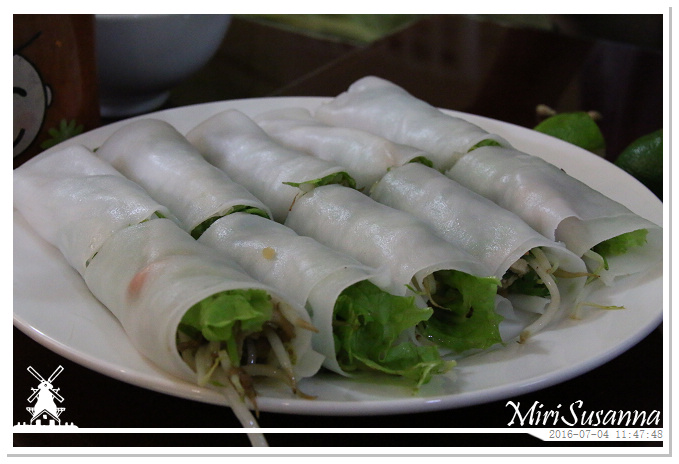 越南春卷。
Vietnamese spring rolls.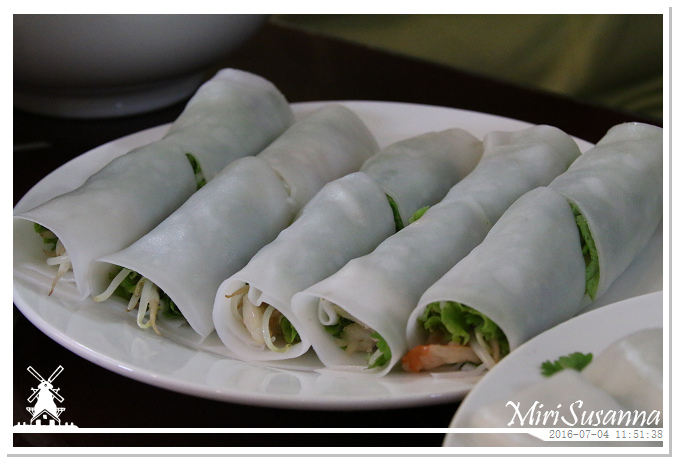 點了兩味:豬肉和蝦仁。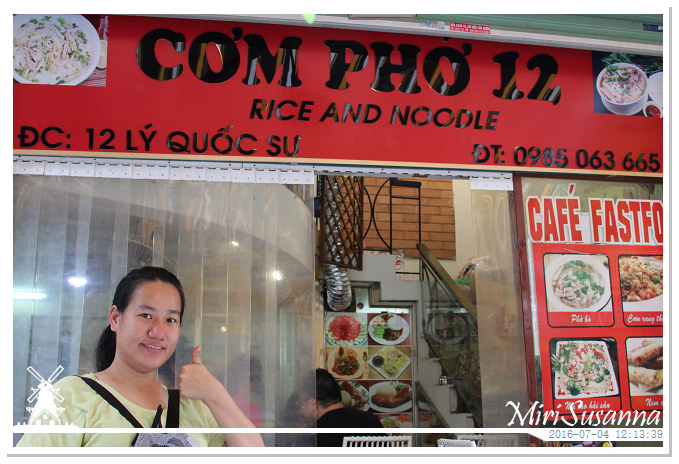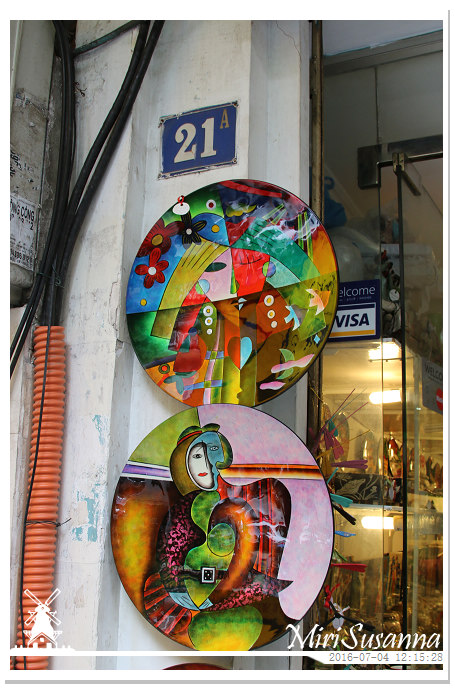 吃過午飯,繼續走走看看。
After lunch, we continued to discover the city.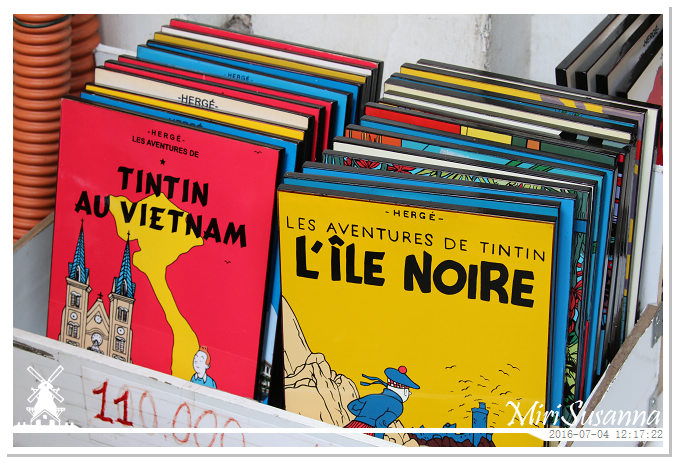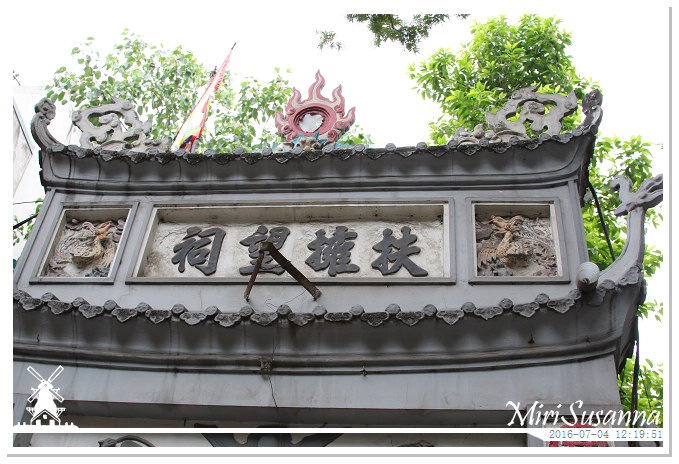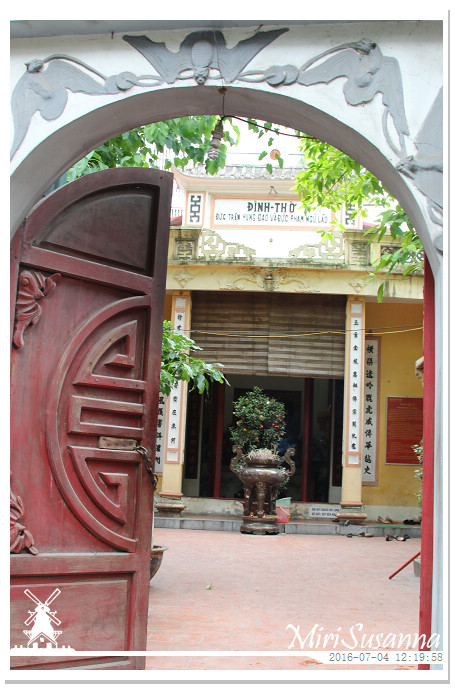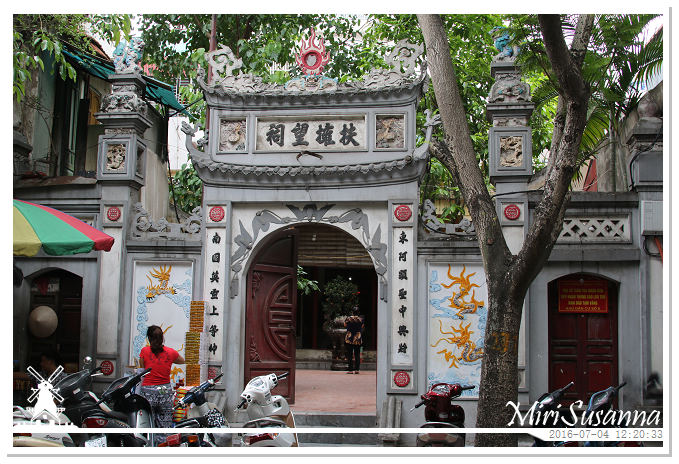 這裡還保留很多中華文化。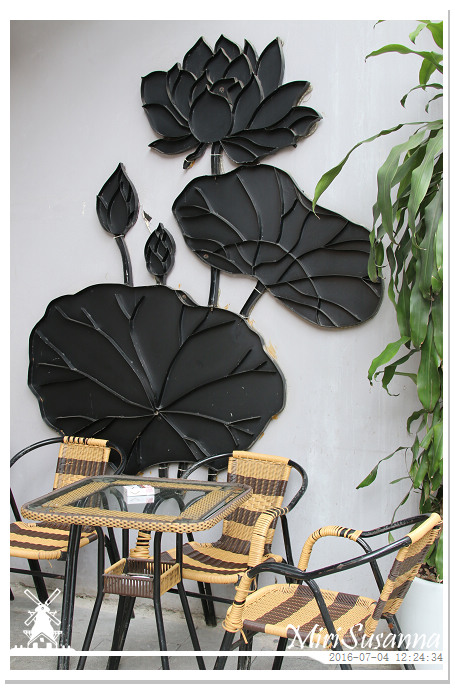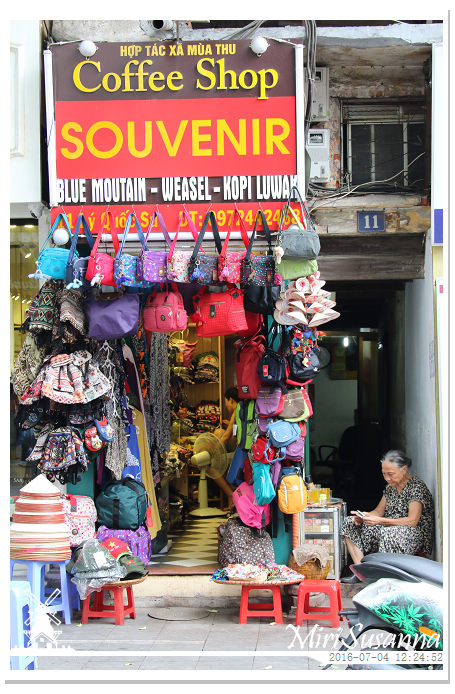 幾張小凳子就能開檔做生意了。
Only with some small stools, you can start your business already.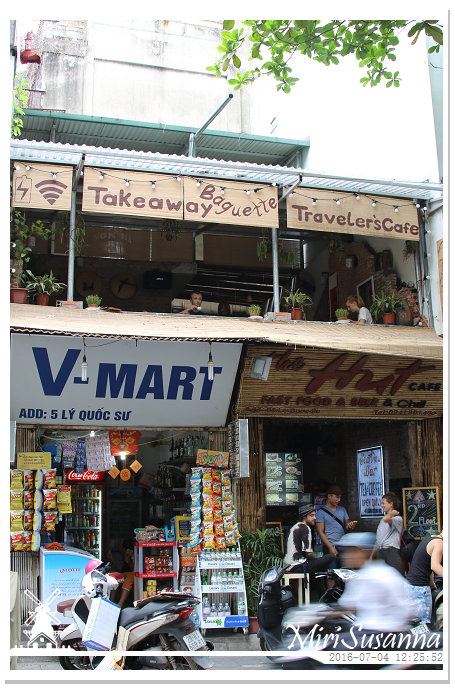 法國人留下的法式長棍麵包。
Baguette, what French left behind at their colony.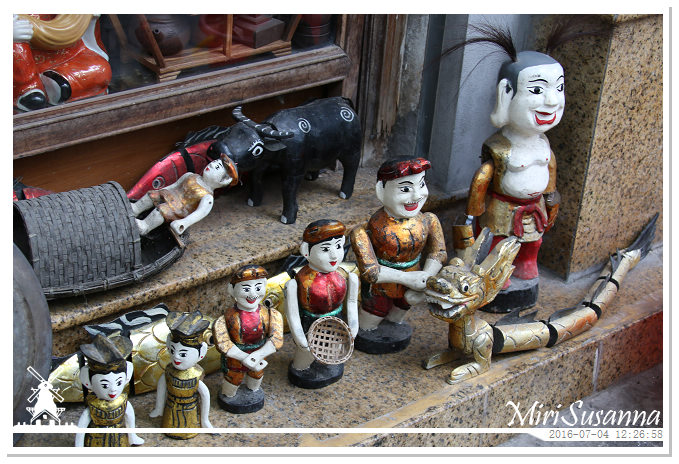 越南水上木偶劇的木偶。
Water puppets.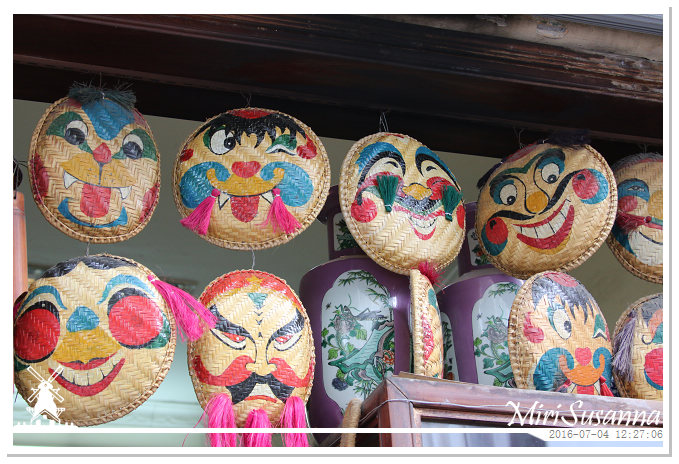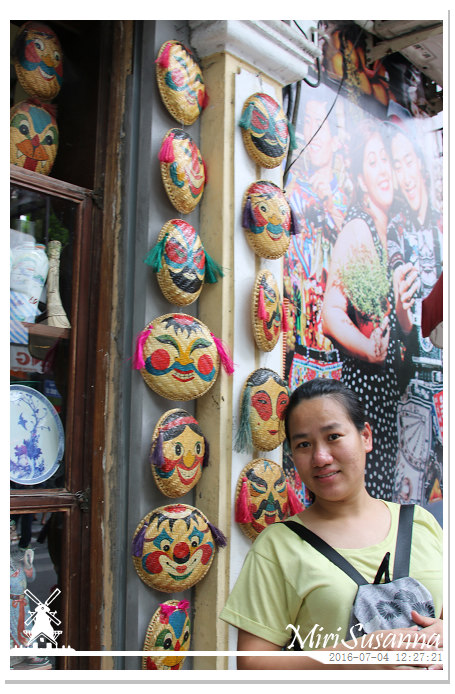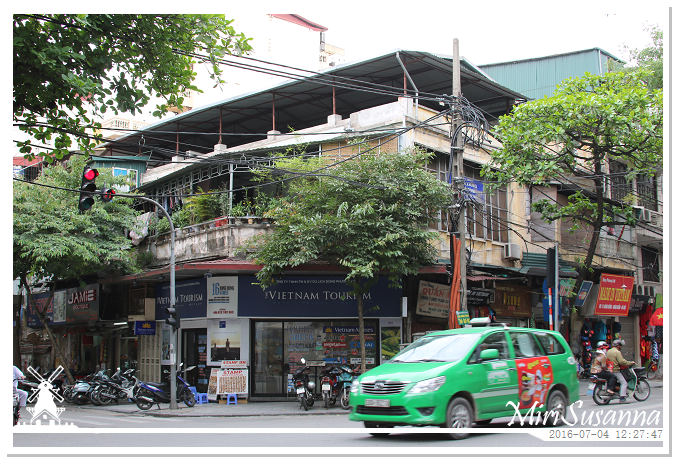 What's a chaos.


再回到酒店,我們換取家庭房,兩張雙人床,中間隔個浴室。
Backed to our hotel, we switched to family room now.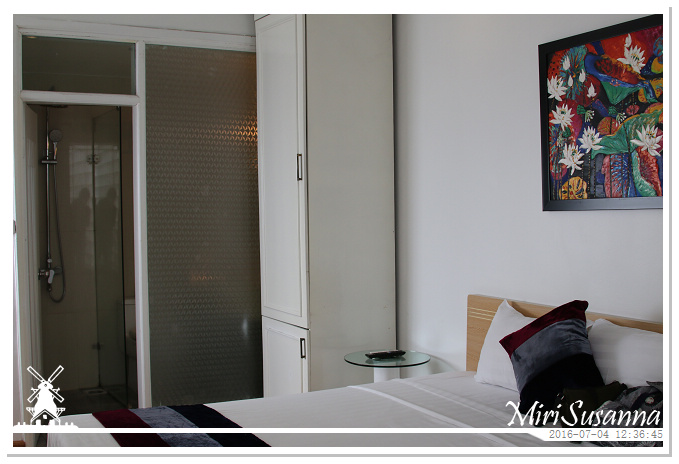 Two double bedrooms, separate by a bathroom.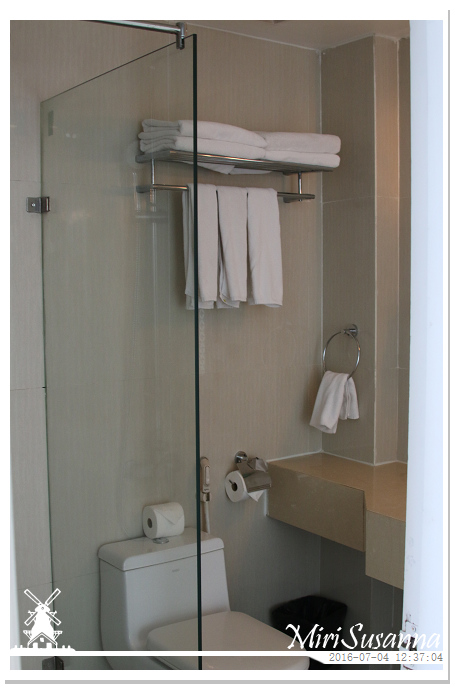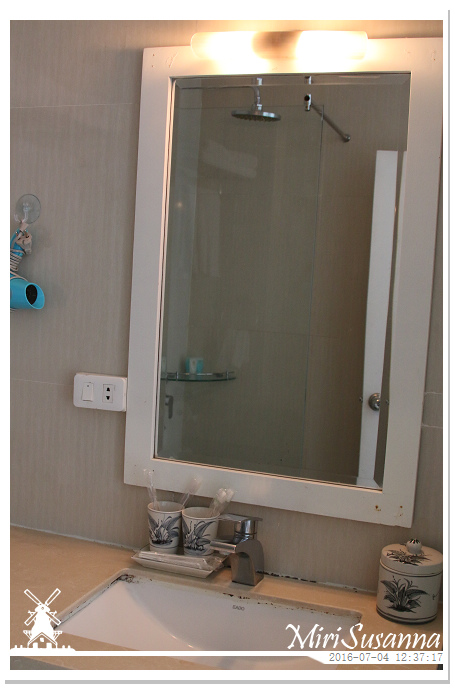 附個小陽台,巴特抽煙的地方。
With a small balcony, Bart's smoking area.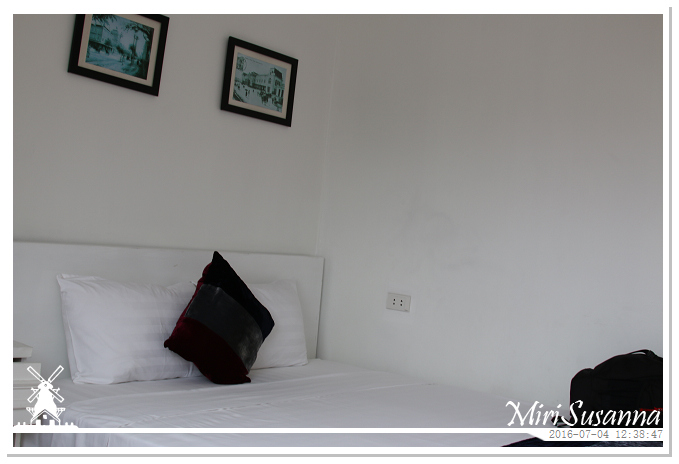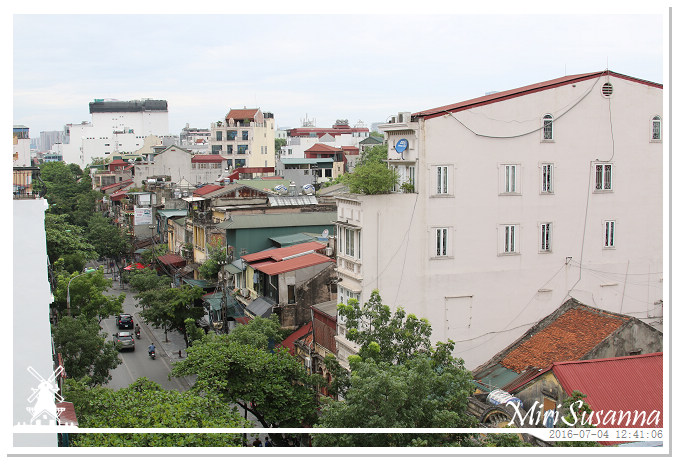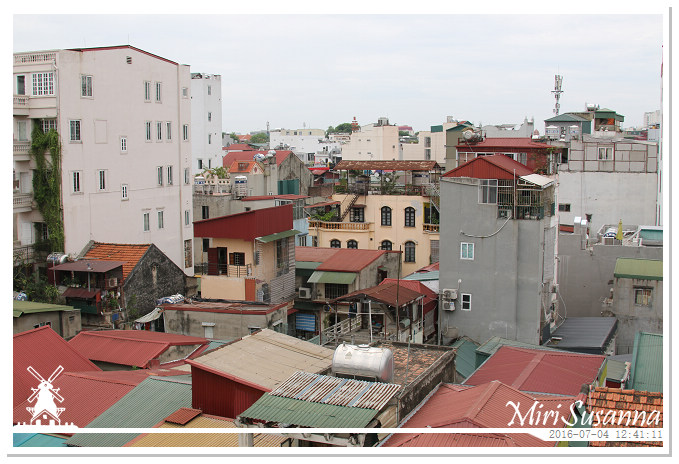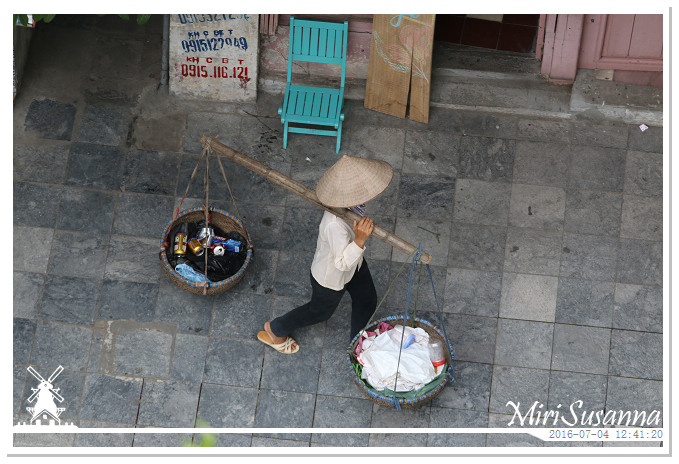 ~。Next post。~