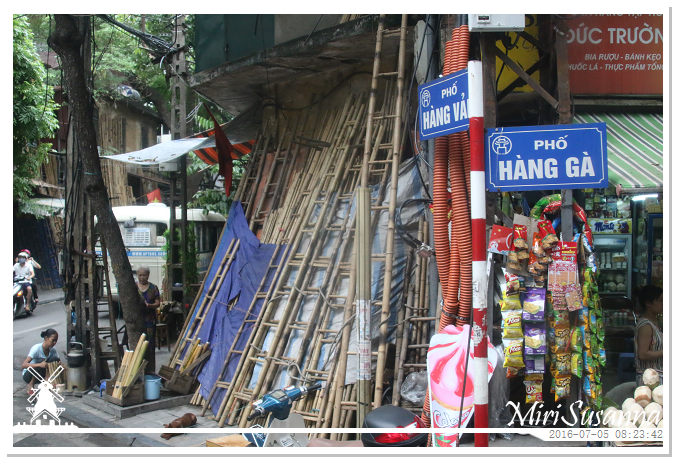 次日,下龍灣的兩天一夜遊開始了!我們參加的是散客團,從河內出發,到下龍灣後,上遊輪賞景過夜。旅行社每天都有在河內和下龍灣間往返的接駁小巴,接送從河內出發的旅客。這是第一輯照片,早上八點上車後,小巴帶著我們在老城區裡闖,接其他散客上車,讓我們有機會一覽當地人們早晨的生活。
[NL] Onze 2D1N Halong Bay reis was begonnen. 's ochtend 8 uur, kwam de toerist bus ons ophalen bij ons hotel in Hanoi. Daarna reisden we met bus in de Old Quarter om andere reizigers op te halen. Daarom hadden we de kansen gehad om het dagelijkse leven van de lokale mensen te bekijken, en die zijn de fotos die zijn gemaakt in de Old Quarter.
[EN] Our 2D1N Halong Bay tour started. The tourist bus came to pick us from hotel at 8 am. Then, the bus continued his way to get other tourists in Old Quarter area. Thus, we had the chance to have a look of the local daily life in the morning. These are the pictures taken in Old Quarter area.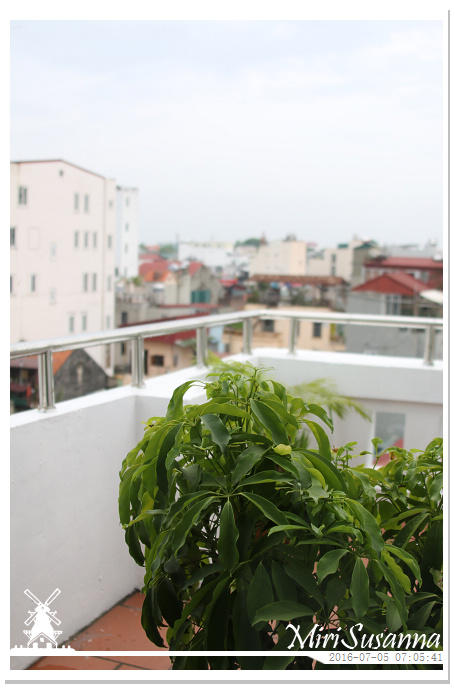 早安!


早餐時間,巴特當然是首選麵包。
Breakfast time!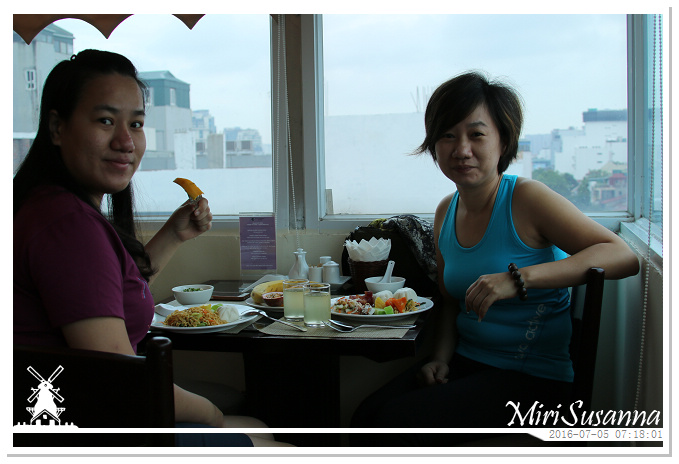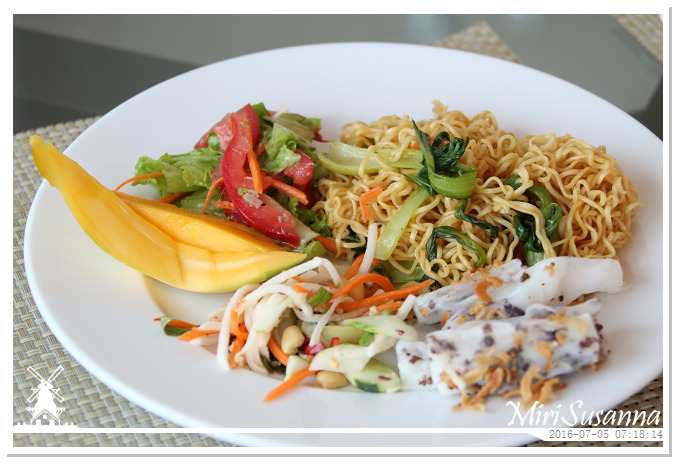 What a mix!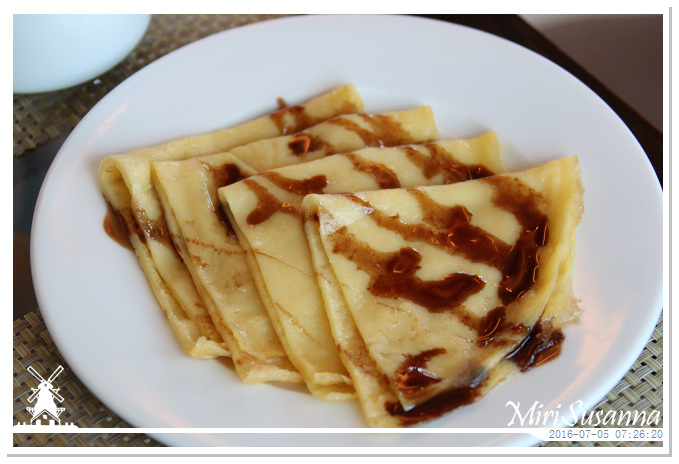 法式薄餅。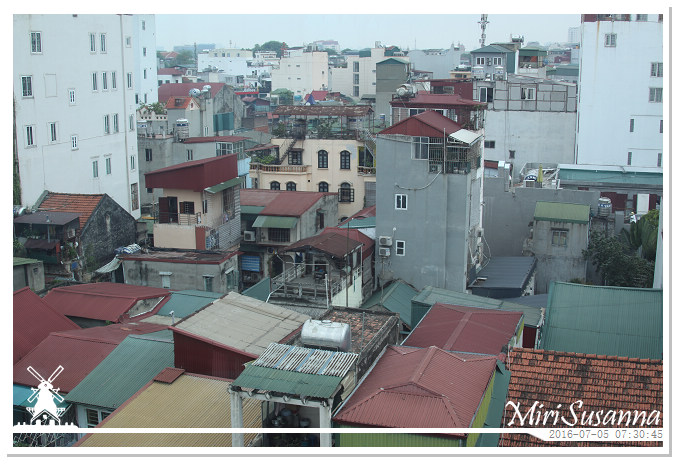 餐廳就在酒店的頂樓。
The restaurant's at the top floor of our hotel.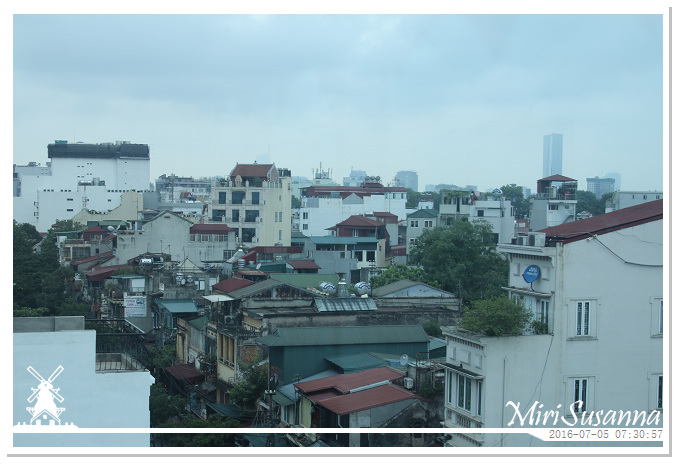 我們就在老城區的中心地帶。
We're at the centre of the Old Quarter.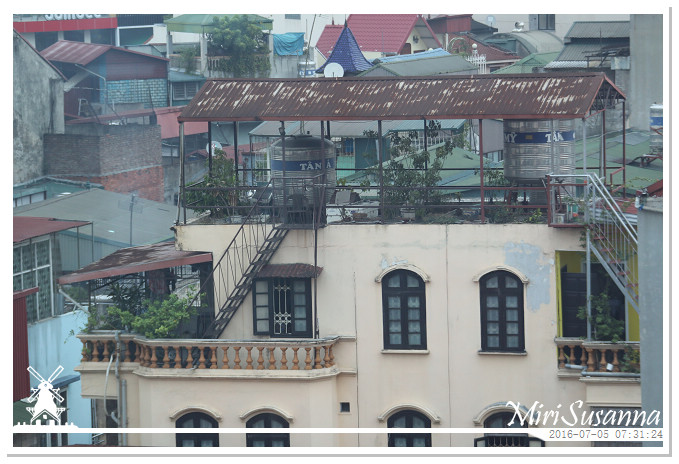 房子都是瘦瘦扁扁的,家家往上伸展的方式不一。
The house're narrow and deep, and using different ways to increase their floors.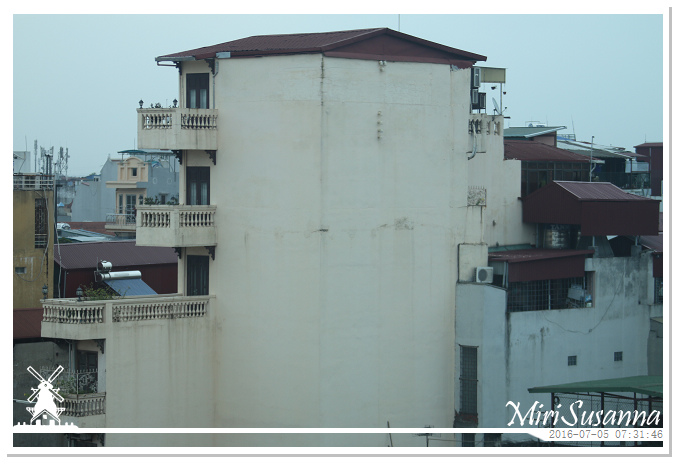 左邊是我們房間的陽台,右邊是一堆冷氣機。
Left side was our balcony, right side were the air-conditioners.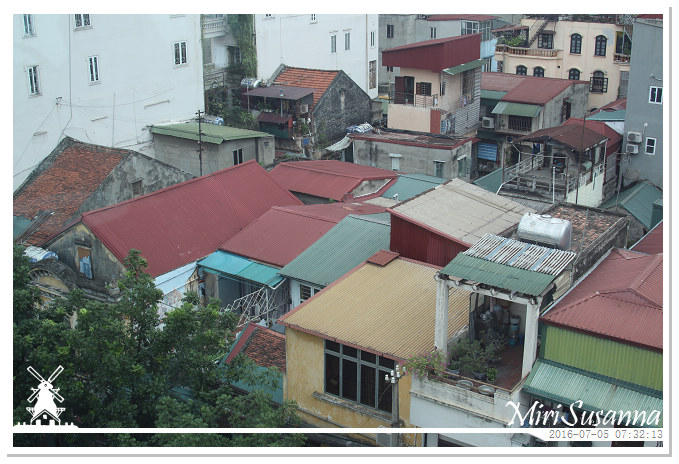 Chaos!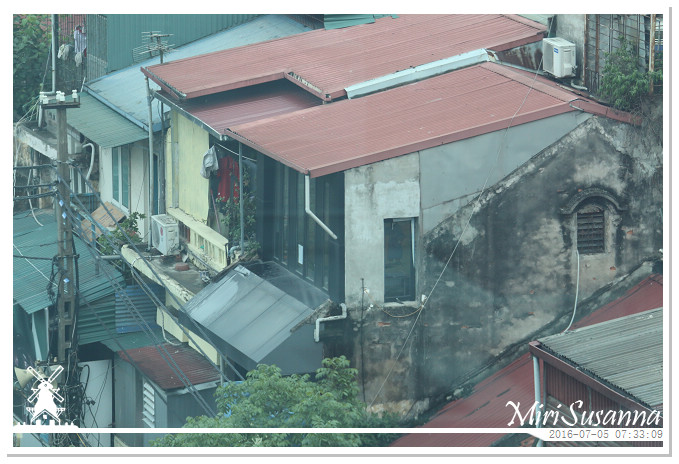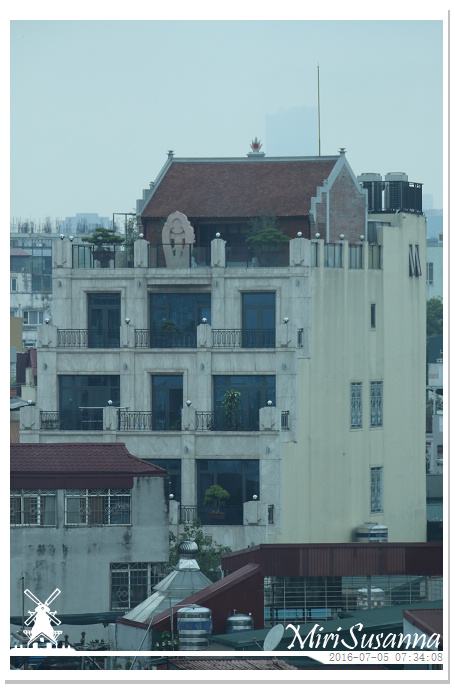 屋頂上的玻璃房。
A glass room at roof.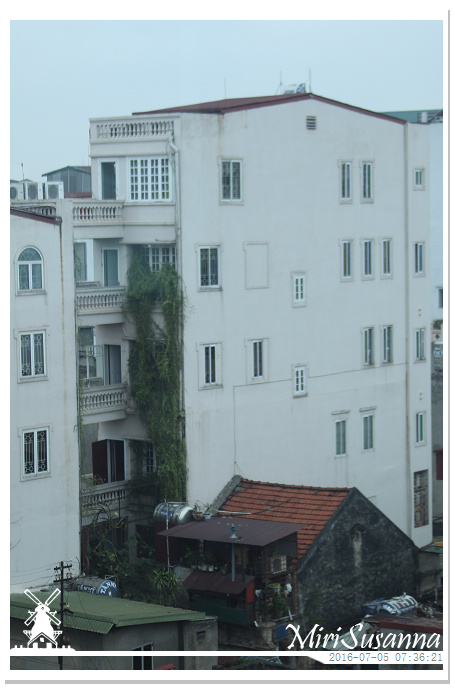 白色的一片是家酒店,前後兩棟建築就用小橋銜接。
The white building is a hotel, connected in between two buildings by bridges.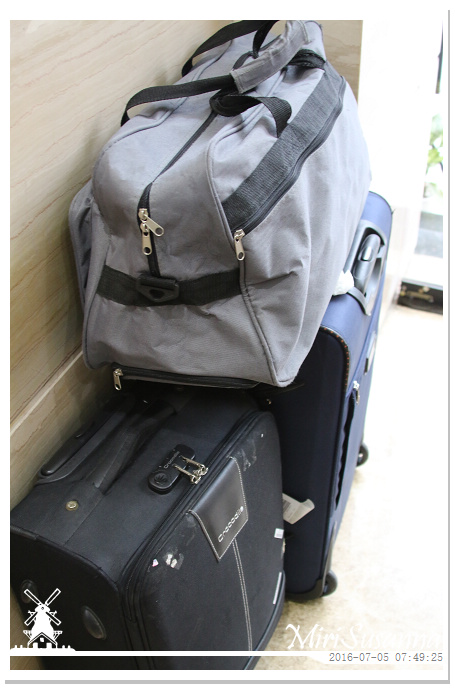 準備寄存在酒店的行李。Luggages to leave behind at hotel.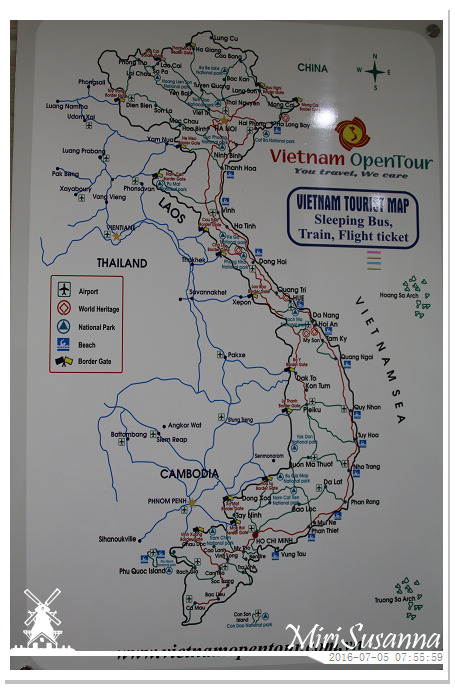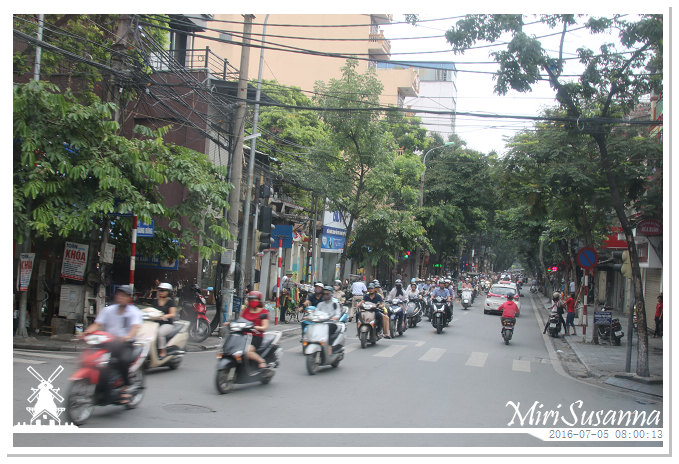 八點整,我們已經在往下龍灣的巴士上了。
8 o'clock, we're on the tourist bus to Halong Bay already.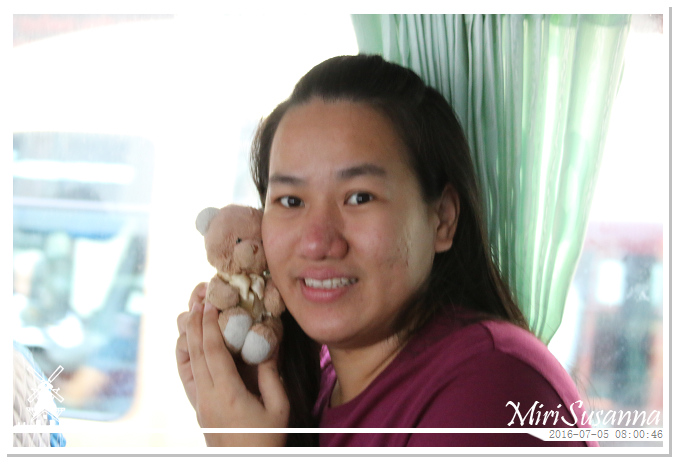 Ming Ching with her sweetheart.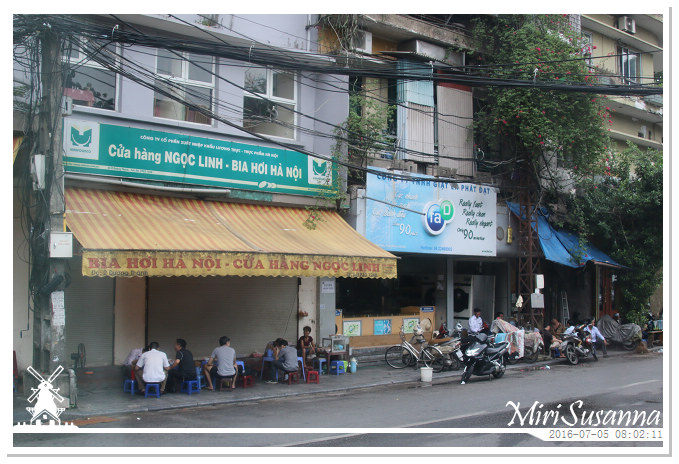 小巴還在老城區裡繞,還有其他散客還沒上車。
The bus was continuing his way to pick up our tourists from different hotels in Old Quarter.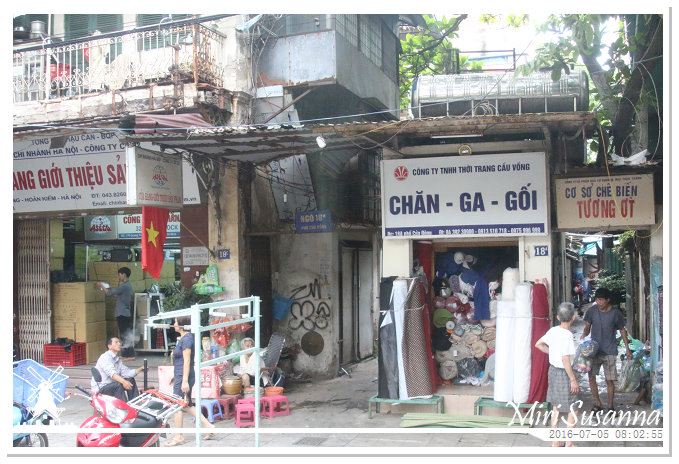 老城區的三十六行街。
Old Quarter views.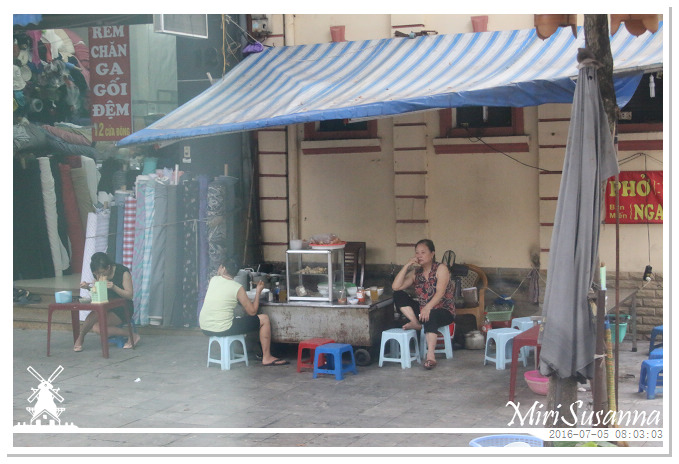 來越南感覺最新奇的就是矮矮的桌椅,好迷你的世界。
The tables and chairs are so low, and it looks like in a mini world.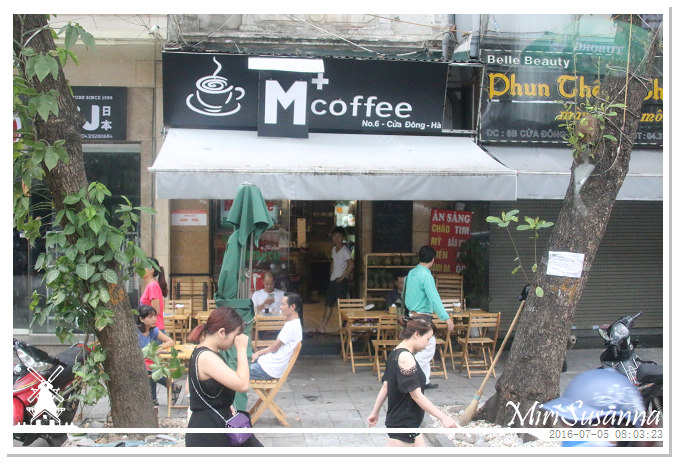 咖啡廳。
Modern cafe.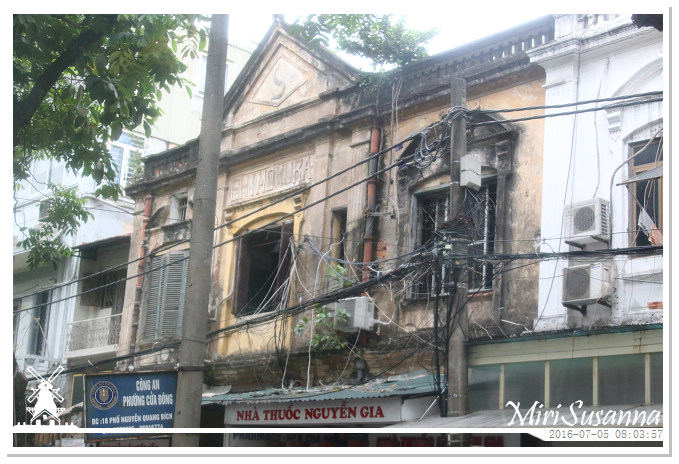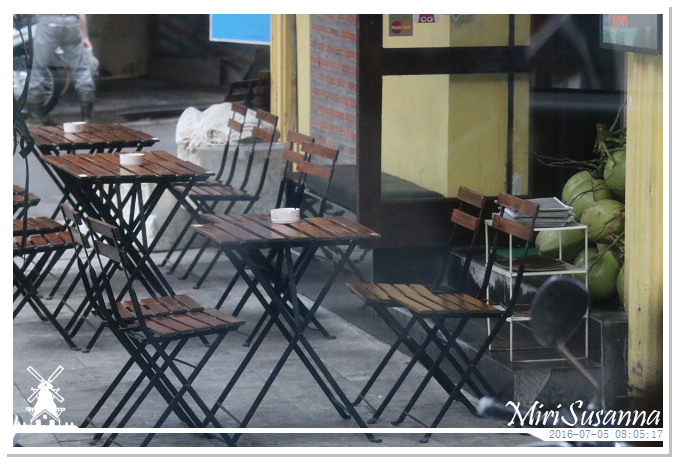 Modern chairs and tables, but still keep low and small.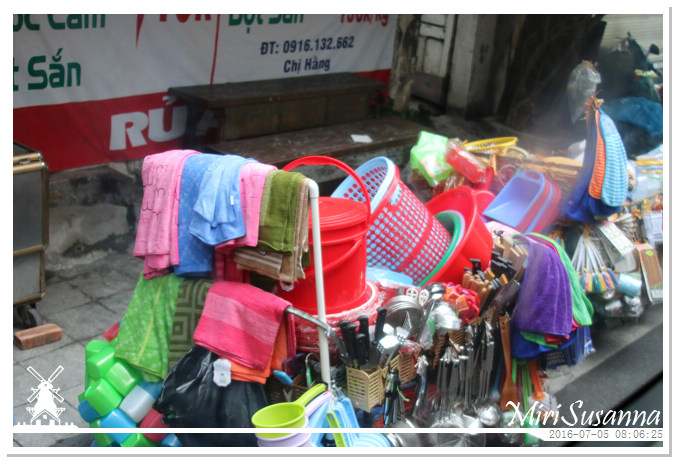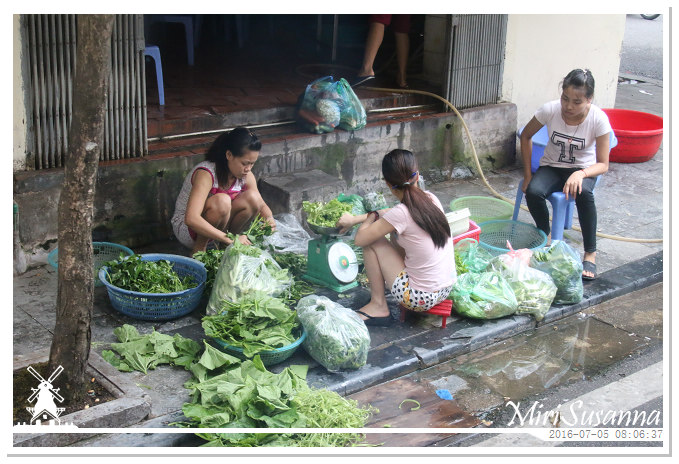 就地洗菜。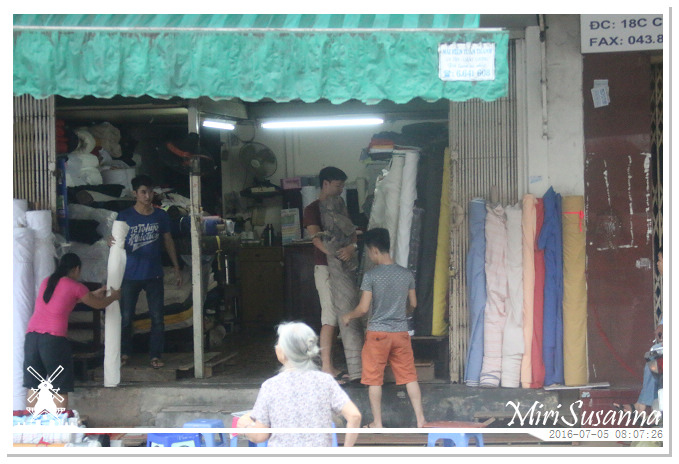 布莊。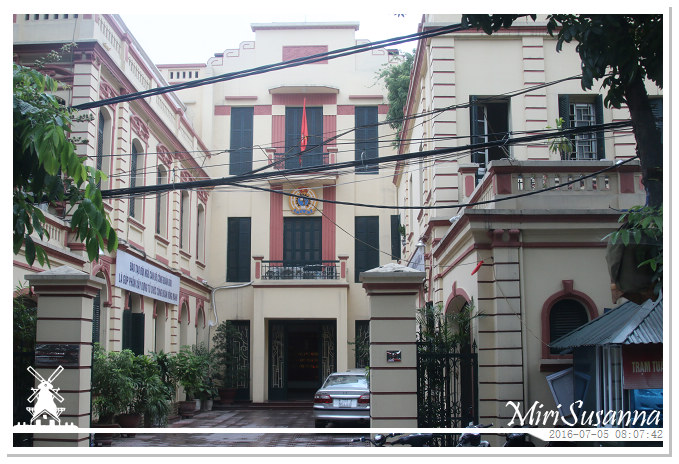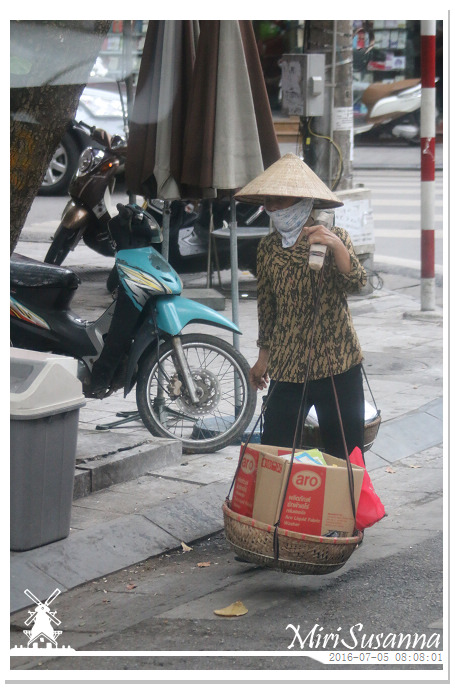 挑扁擔的特多。
Using carrying pole is quite common here.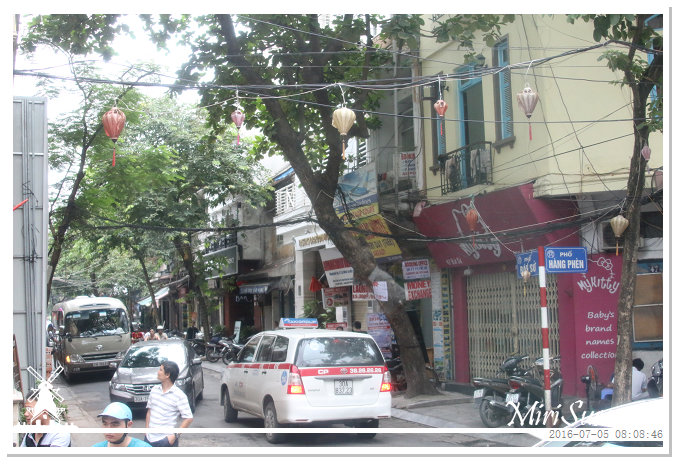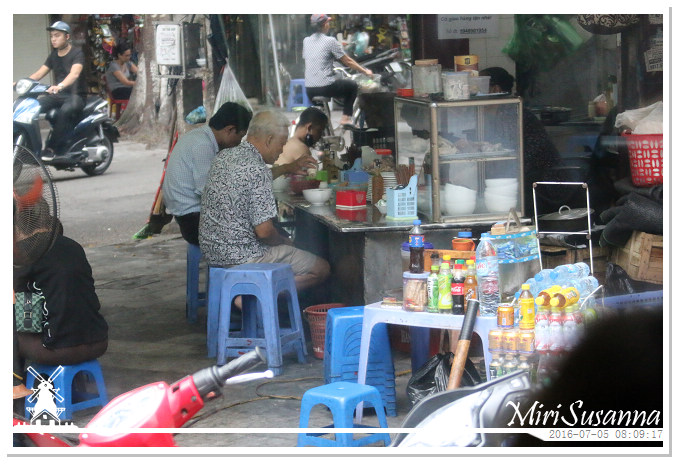 小食檔。
Food stall.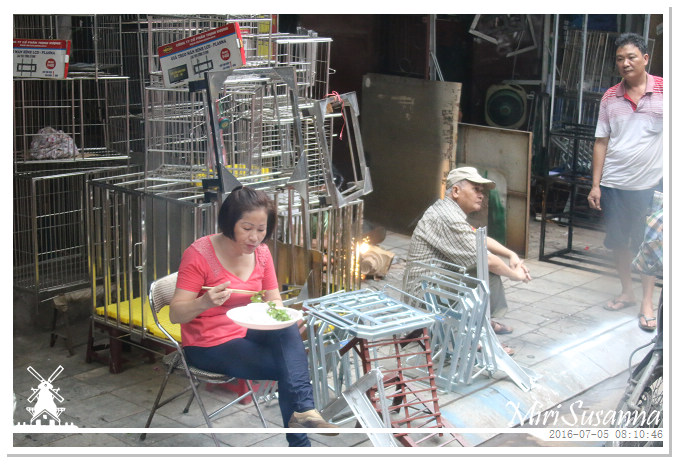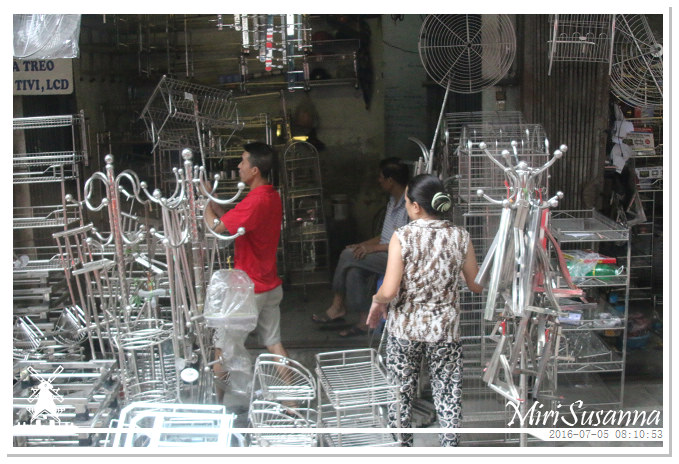 這該是鐵器街。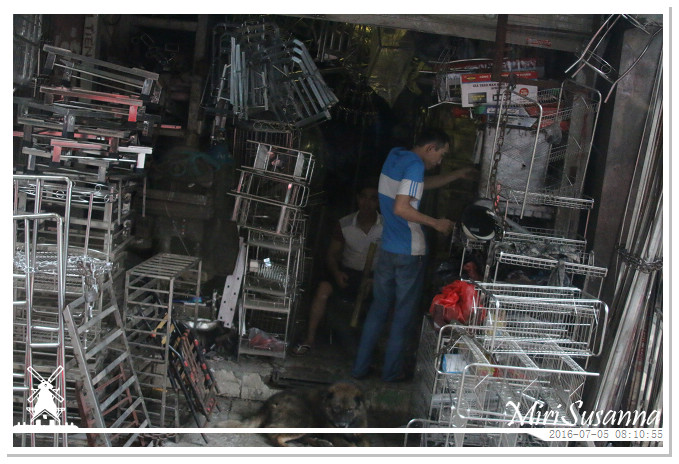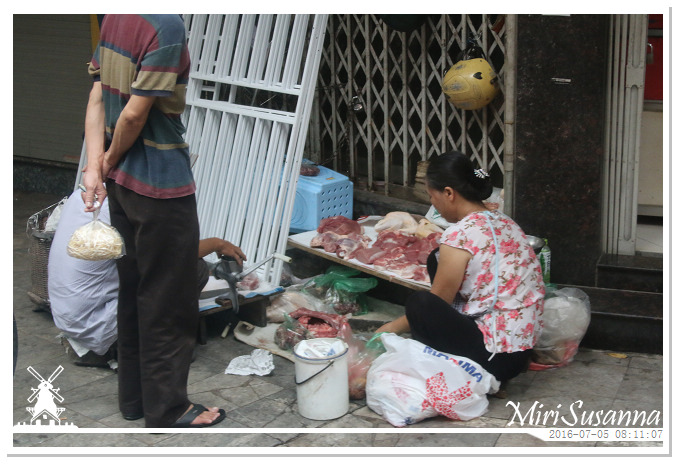 蹲在轉角就可以賣豬肉。
Selling pork at street corner.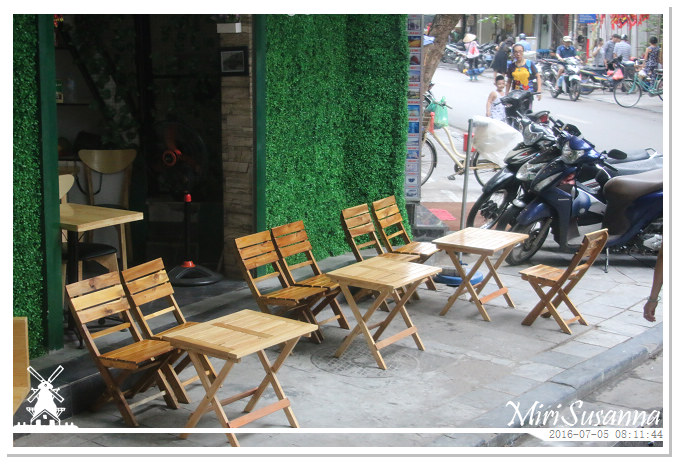 Another stall selling pork.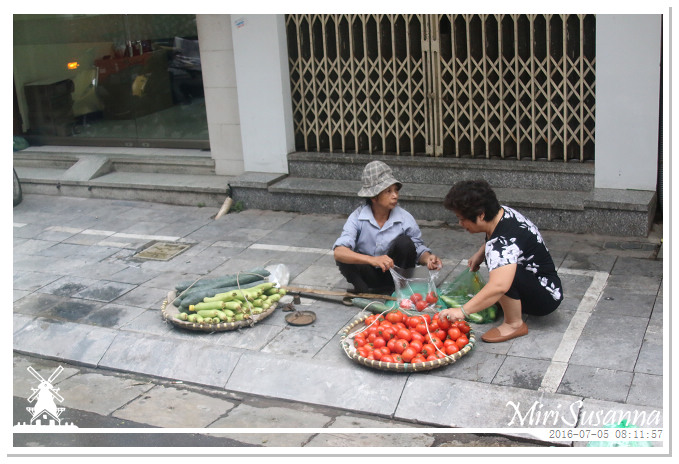 放下扁擔,就能做買賣。
Put down the carring pole, it's time for business.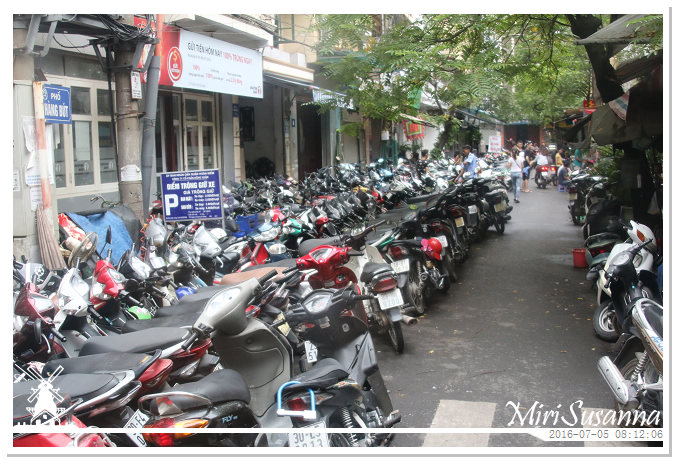 排列整齊的機車。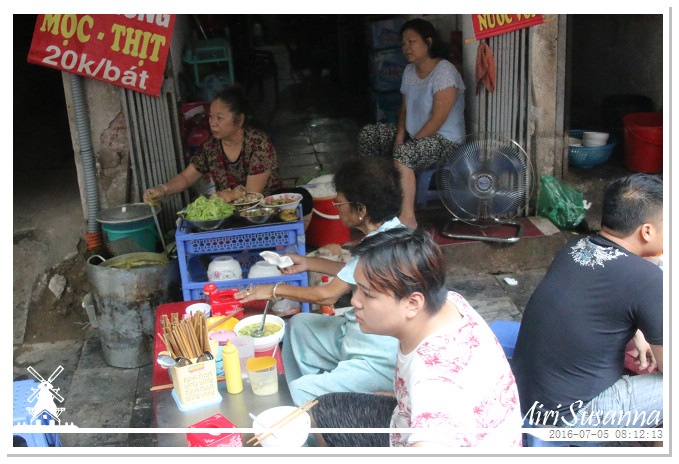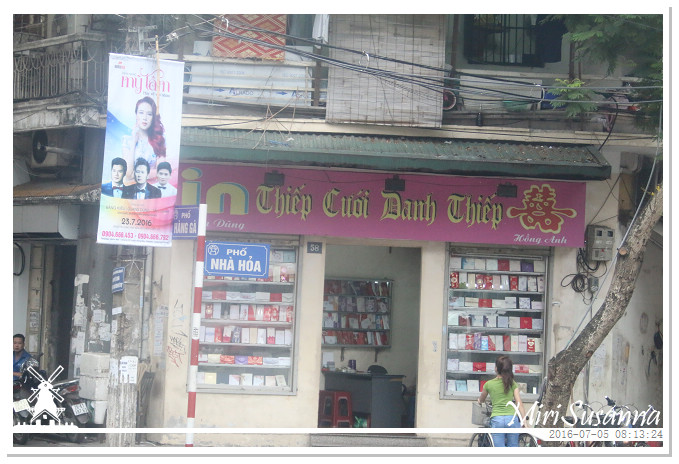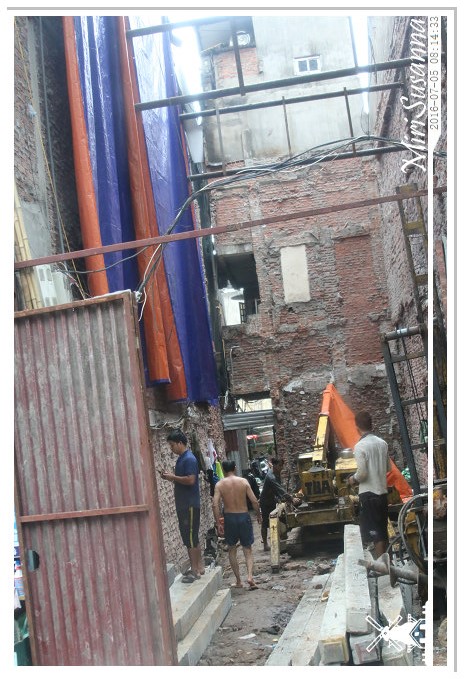 施工中,看看左右兩邊的牆壁,就知道這有多窄。
Under construction, looking at the walls, you can image the width of the building.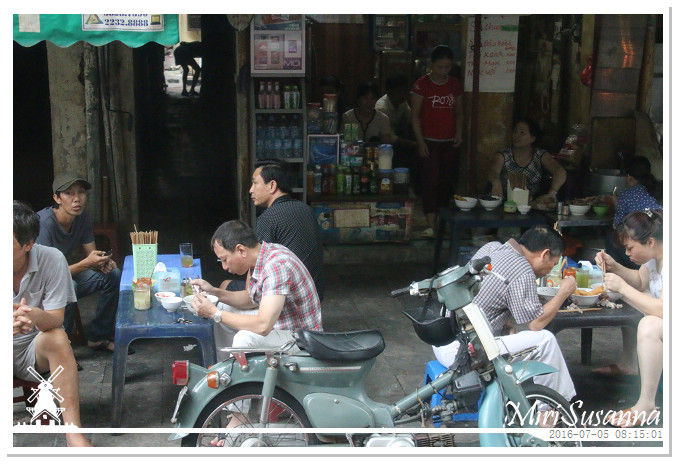 看看當地人的日常生活,蠻有趣。
It's always nice to see the local lifestyle.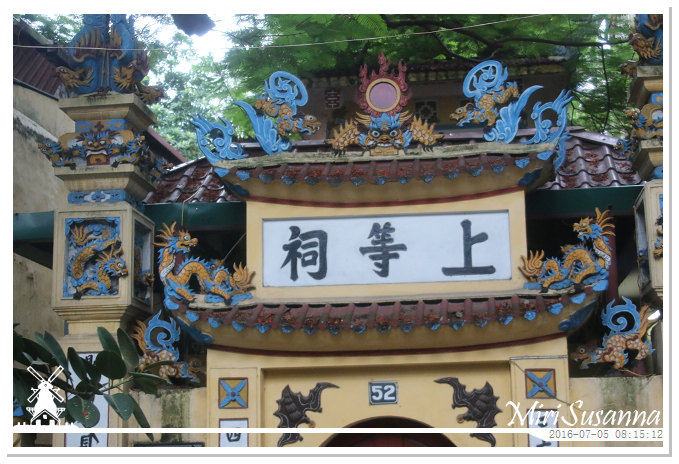 上等祠。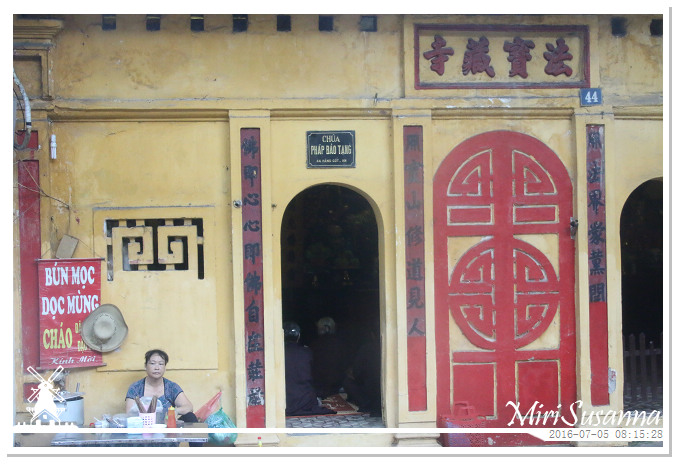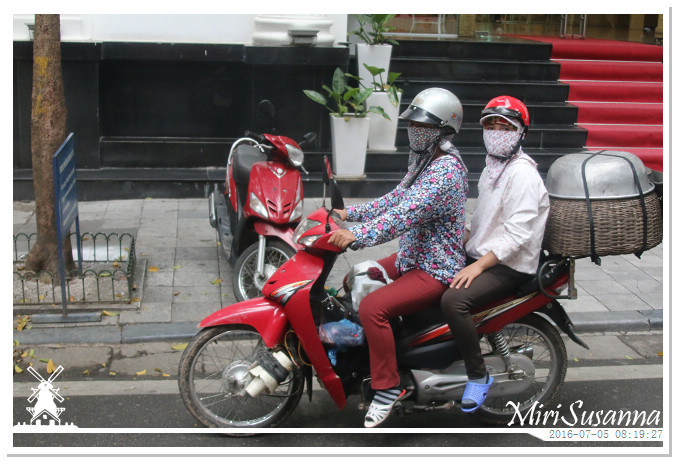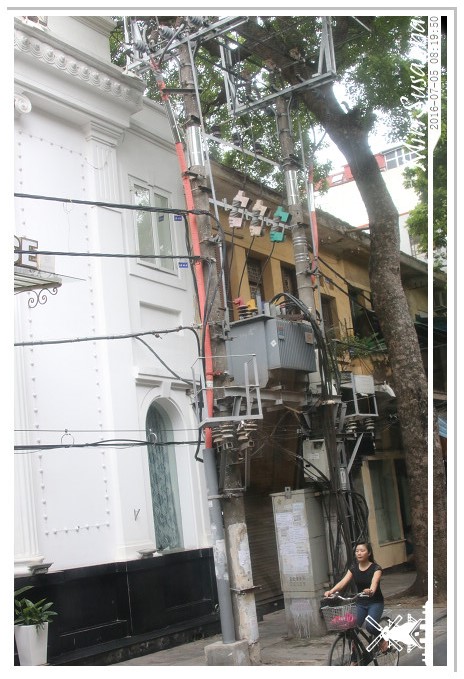 地處可見的電箱。
Transformer.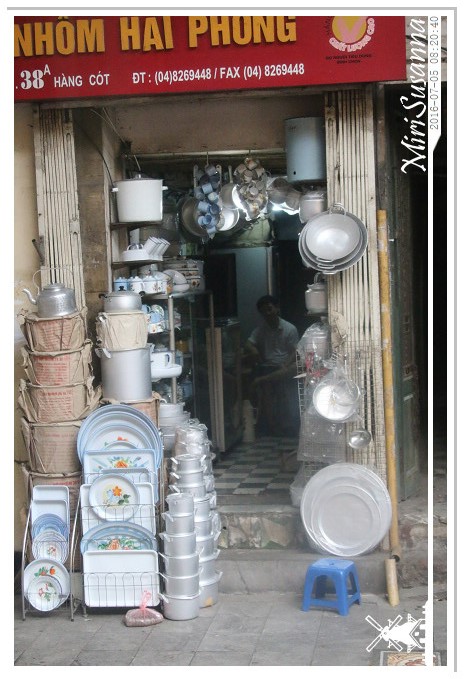 鐵軌。
Railway.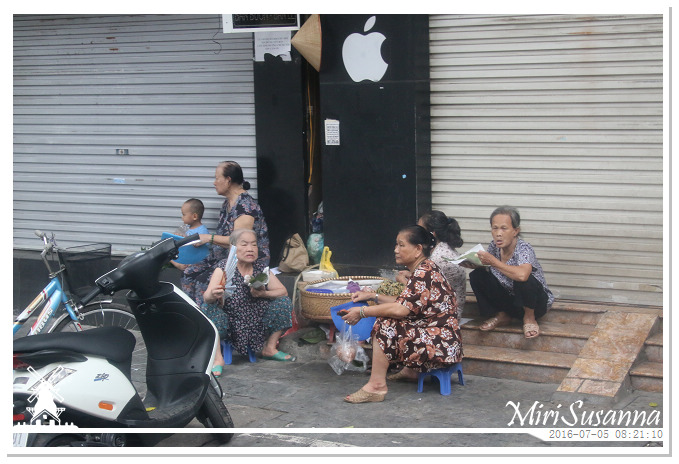 這蘋果?
Apple's store?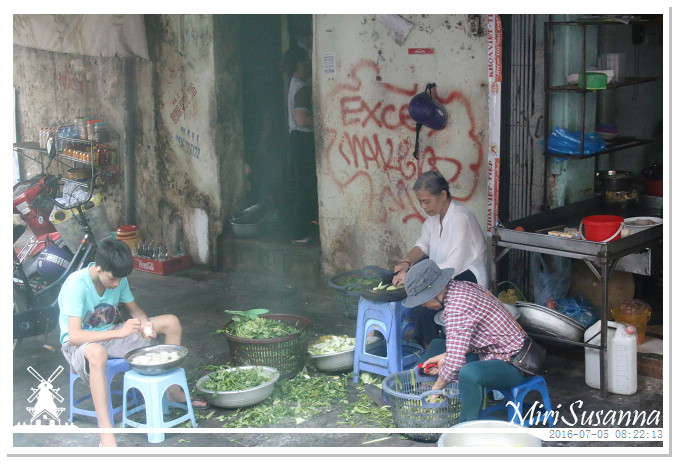 餐廳後方。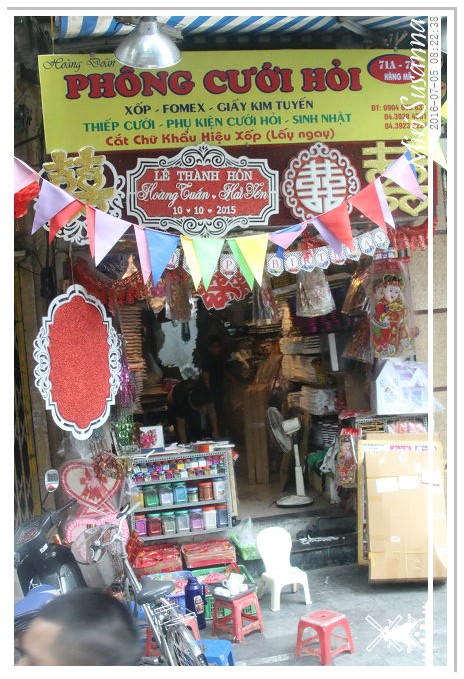 喜事用具。
Selling wedding deco etc.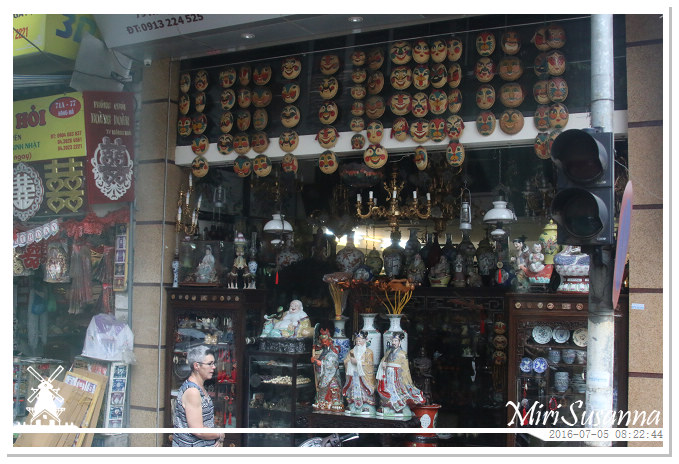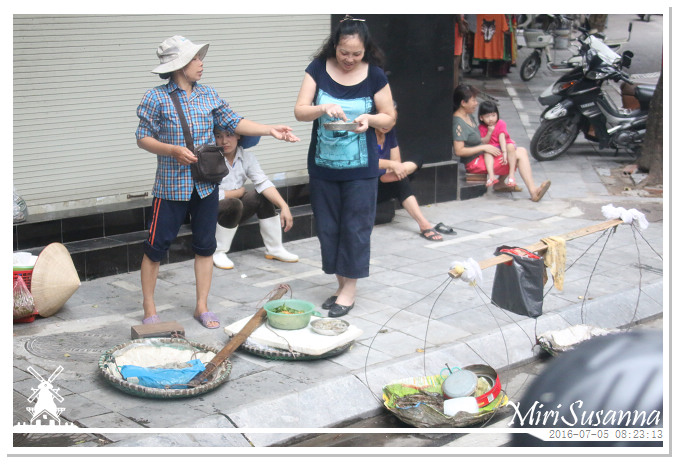 就地買賣。
Local  merchandising.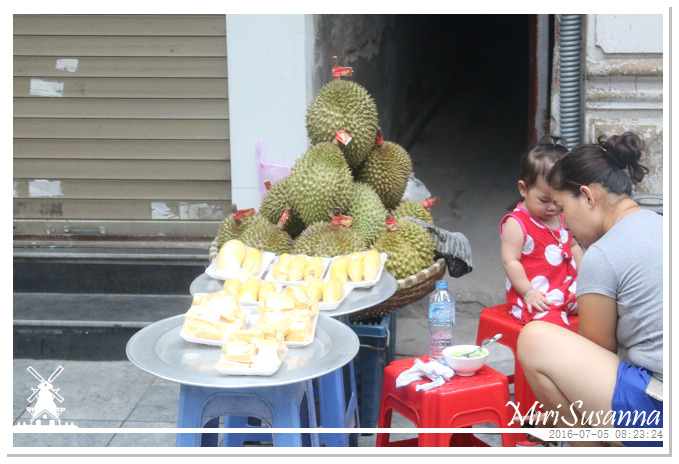 榴槤。
Durian!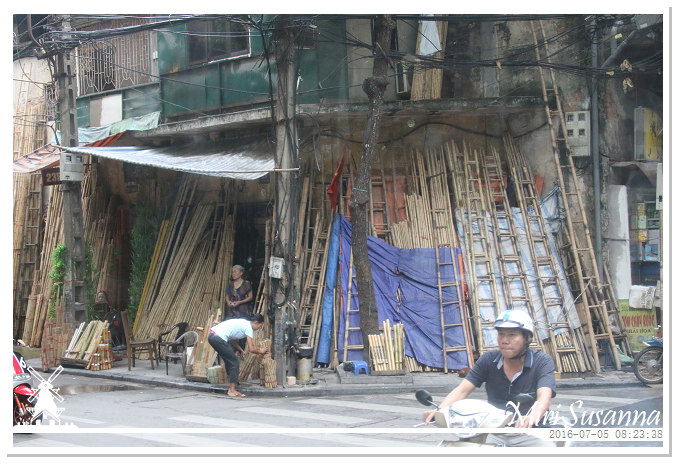 竹梯。
Bamboo ladders.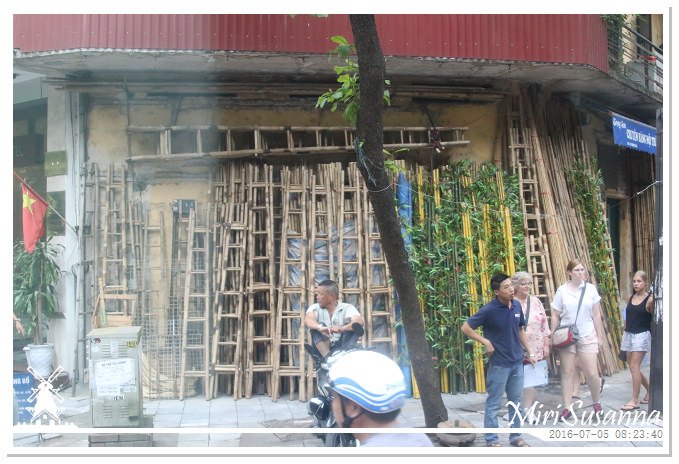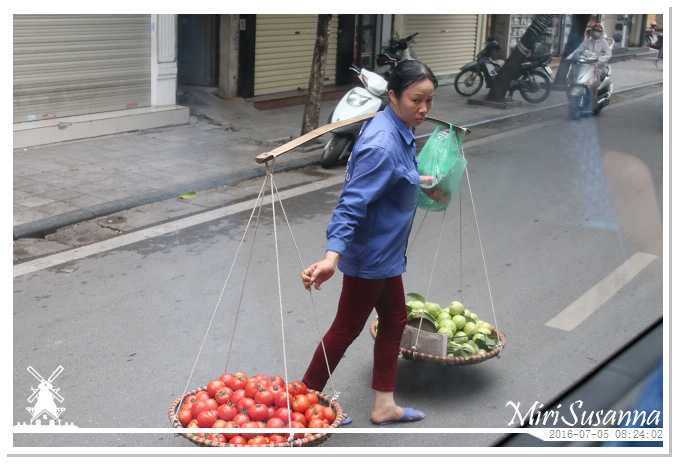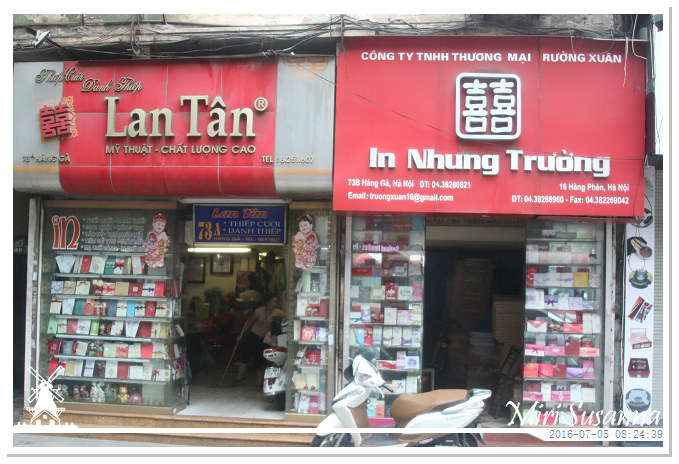 另一家賣喜事用品的,櫥窗裡展示著各種各樣的紅包。
Another wedding deco shop.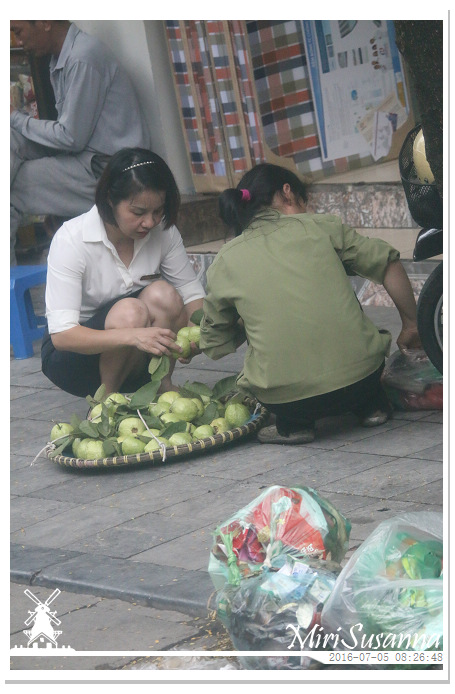 番石榴。
Guava.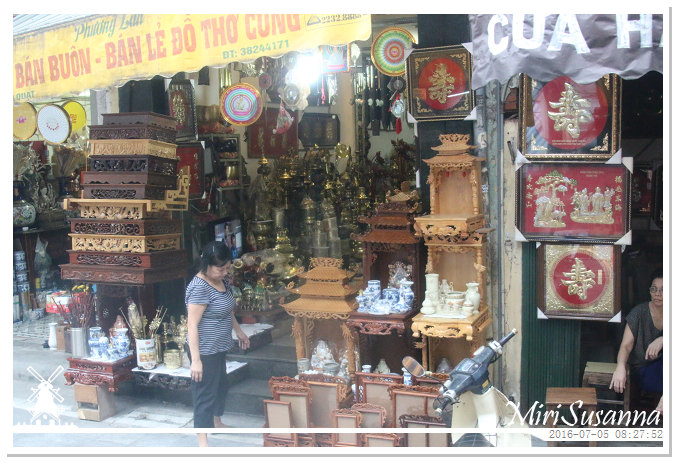 神龕。
Shrines.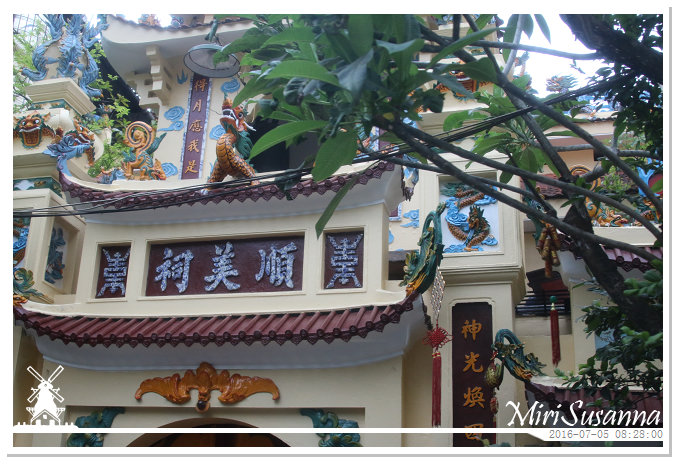 順美祠。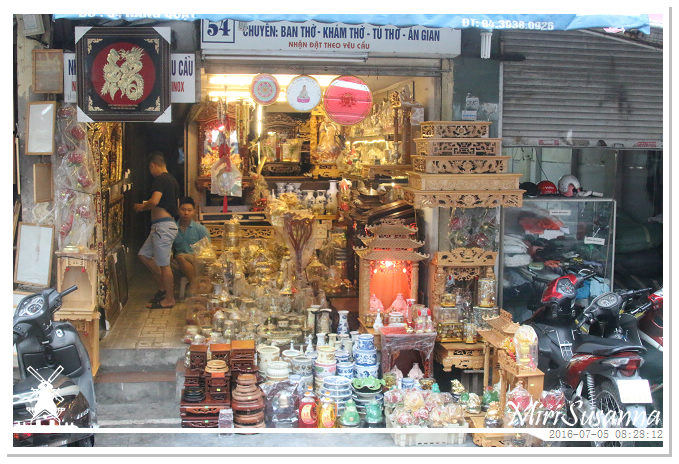 雜拼。
It's impossible to gain any consistent style.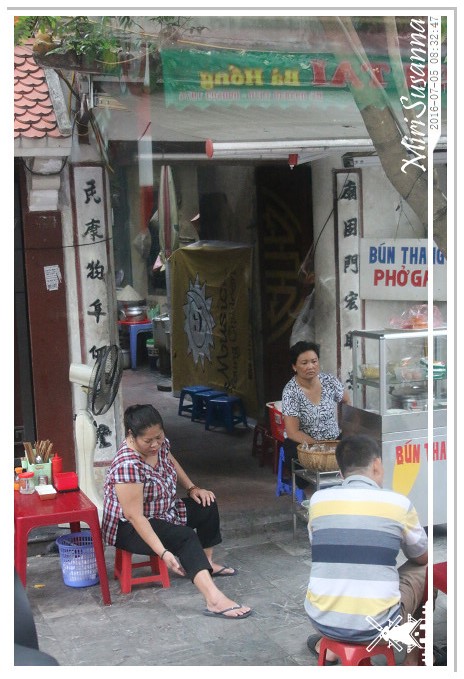 小廟門口也有賣越南河粉的小檔口。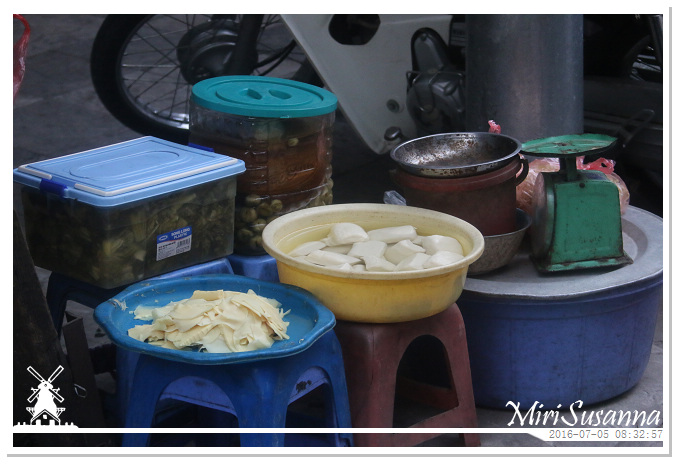 竹筍。
Baby bamboo.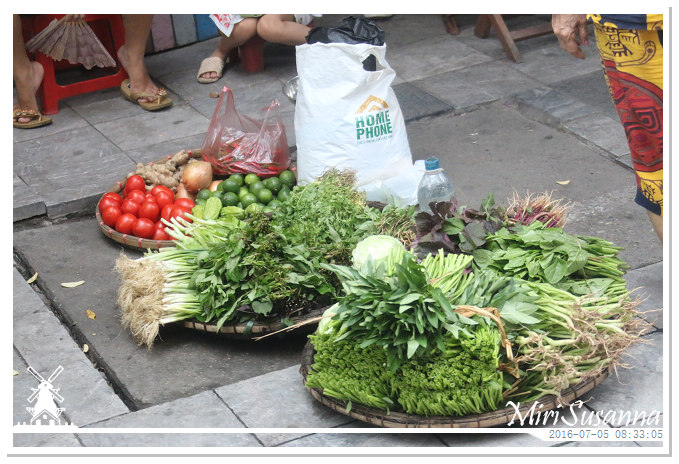 一窺當地的蔬菜。
Local vege.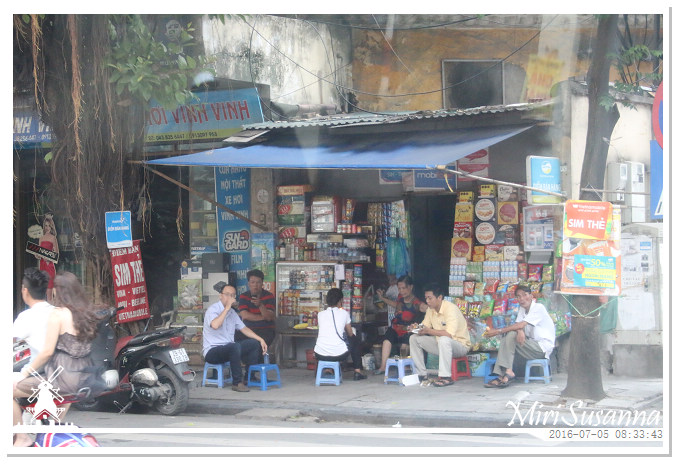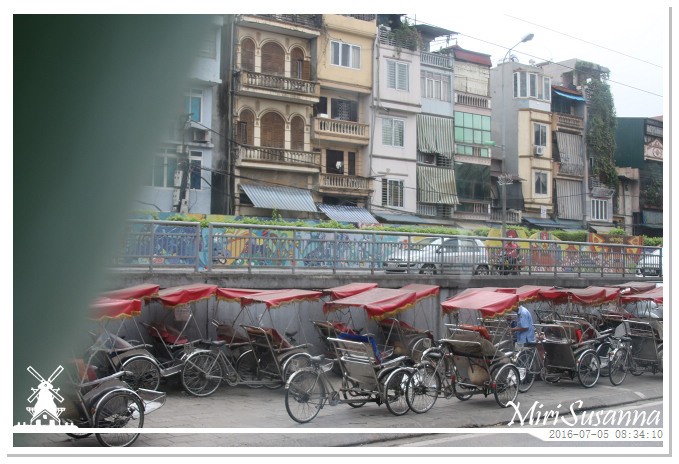 等待客人的三輪車。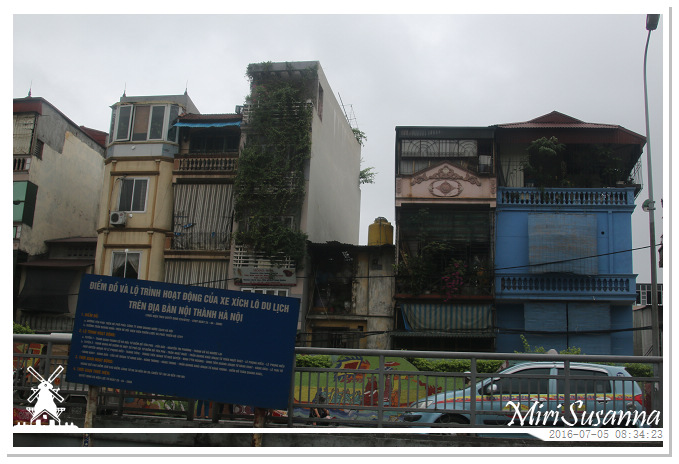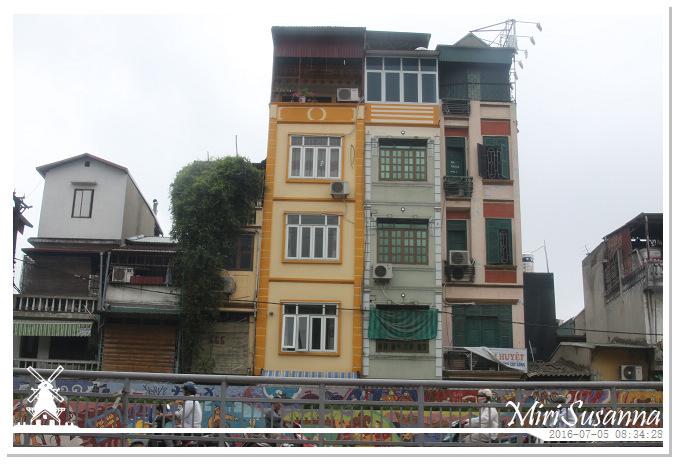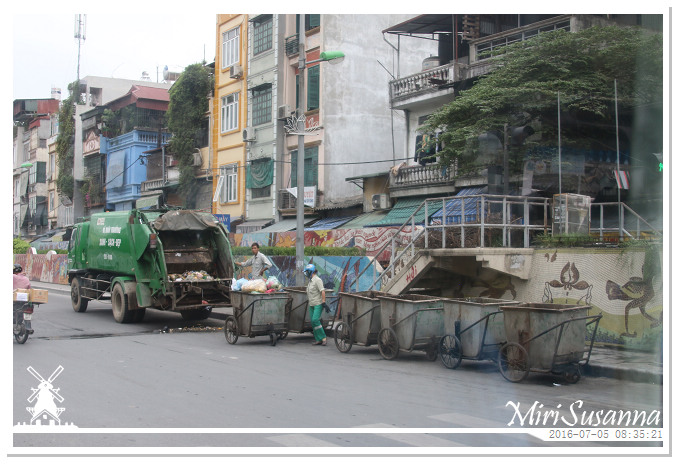 垃圾車。
Garbage truck.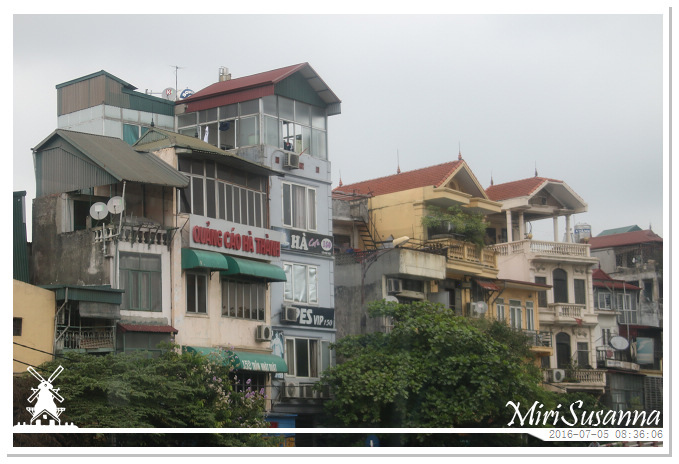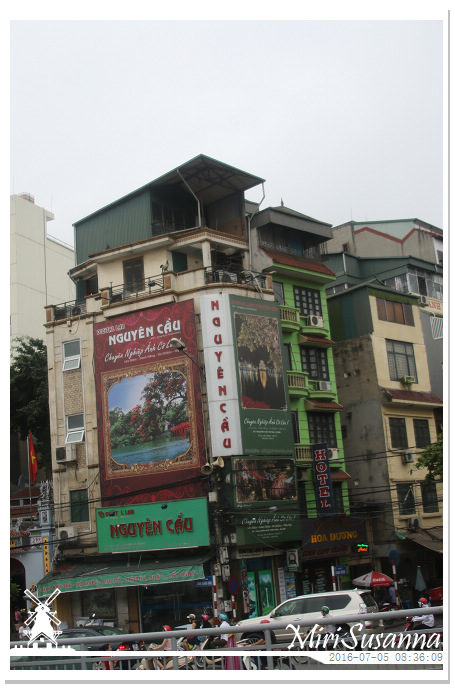 ~。Next post。~