約有千年歷史的越南水上木偶戲,為越南傳統的文藝表演之一。戲劇的題材以傳統農村生活、歷史故事及神話傳說為主,例如:黎王還劍、小丑說唱、牧童吹笛、插秧、捕魚、仙女舞、四靈舞(龍麟龜鳳)等等。表演方式是在水上搭起舞台,有隱藏在後台的演員操縱木偶表演(詳細介紹:參考維基)。既然來到了越南,我們當然要去欣賞著代表當地傳統文化的水上木偶戲,首選的就是河內頂尖的昇龍木偶歌劇院(官方網頁)。入門票為每人十萬越南盾(約四歐元,或馬幣十八塊錢),表演時間為四十五分鐘。
[EN]Vietnamese water puppetry (Vietnamese: Múa rối nước) is a tradition with almost thousand years history. Today, it is a unique variation on the ancient Asian puppet tradition. The shows are performed in a waist-deep pool. The woorden puppets are controlled by the puppeteers hidden behind a screen. The theme has a strong reference to Vietnamese folklore, telling of daily living in rural Vietnam and Vietnamese folk tales (more details: wikipedia). Since we were in Vietnam, we have taken the opportunity to watch this traditional water puppertry at Thang Long Water Puppet Theather (Official website). The ticket was 100.000 VND (about 4 Euro, or 18 Ringgit) per person, and the duration of the show was 45 minutes.

昇龍木偶歌劇院。
Thang Long Water Puppet Theather.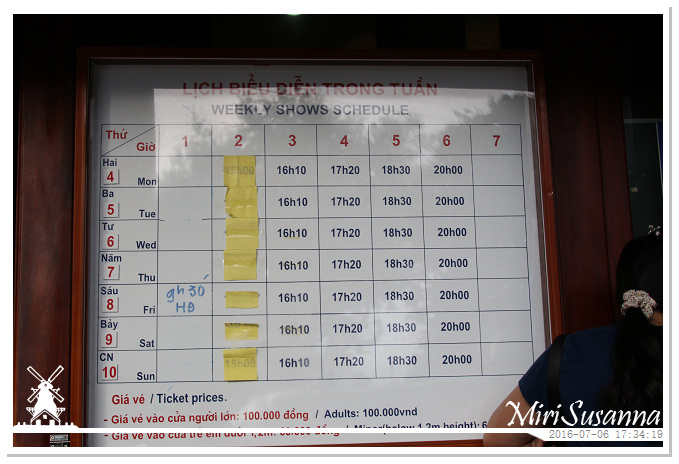 演出時間。
Shows schedule.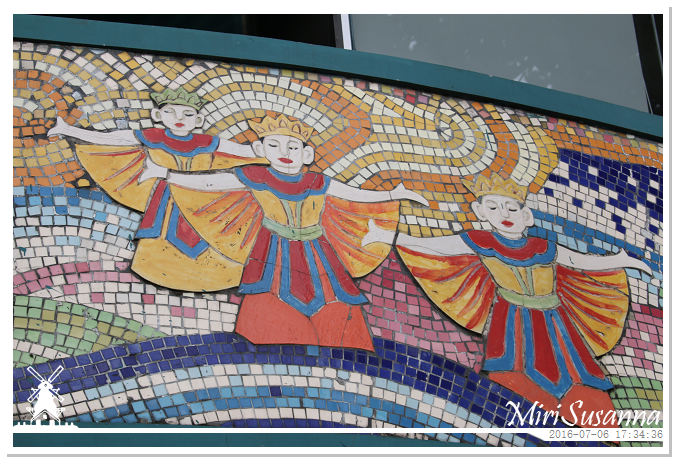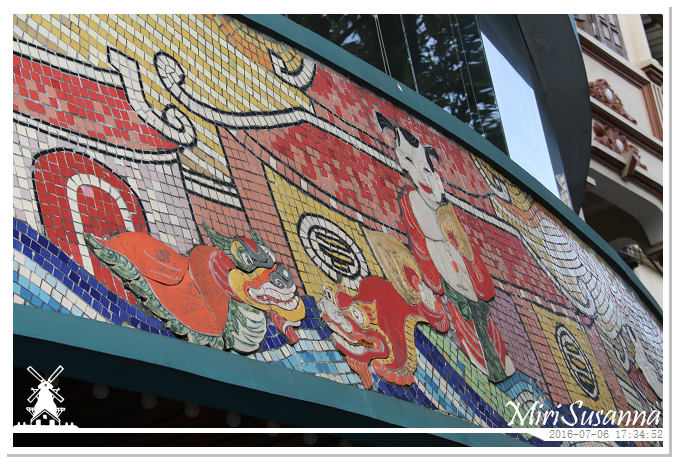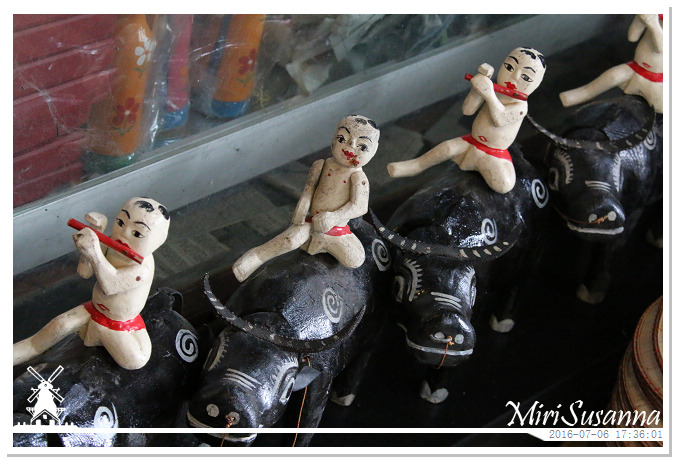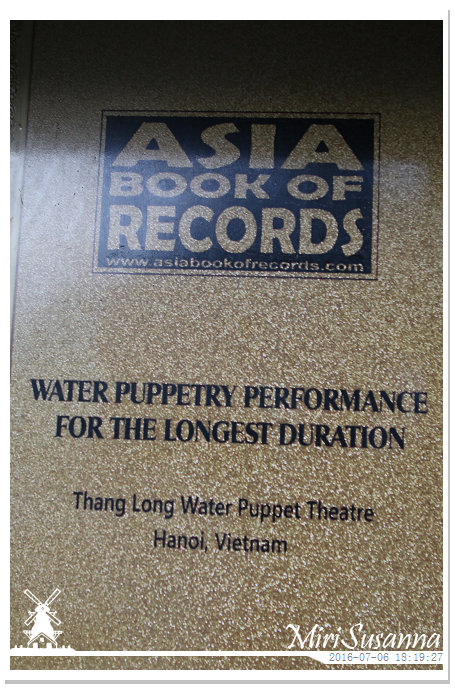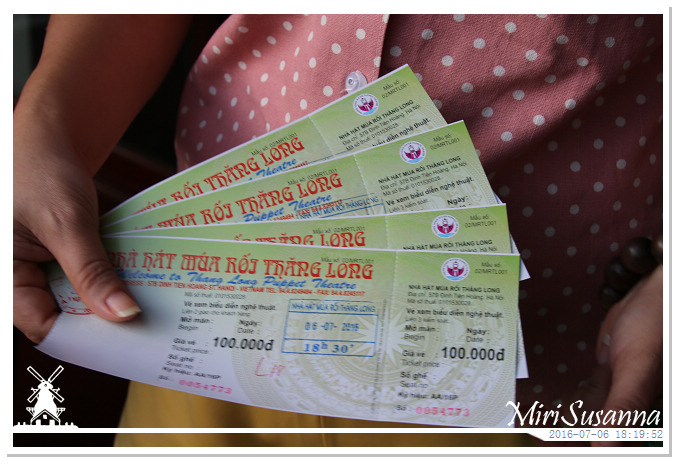 徬晚六點半的門票。
Tickets of 18:30 pm.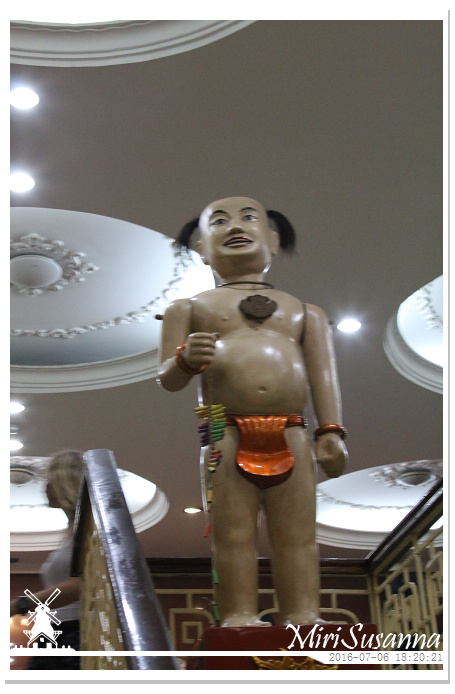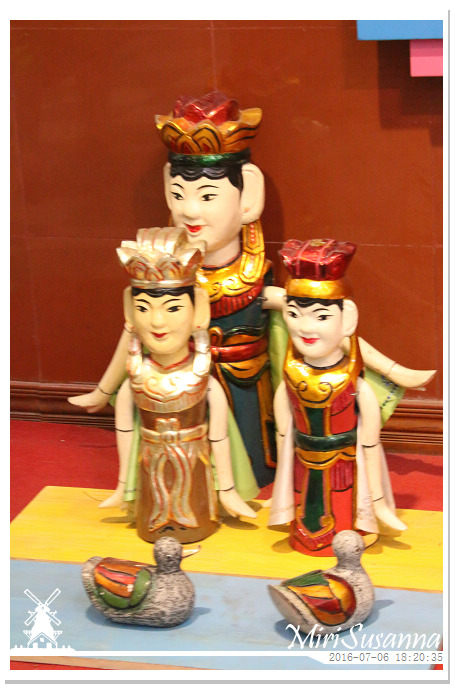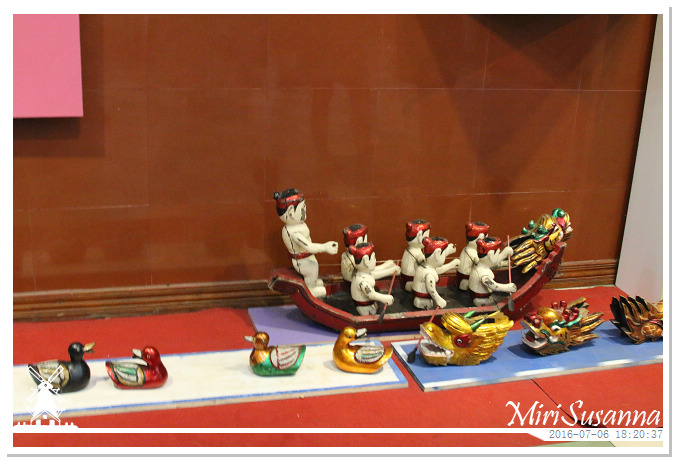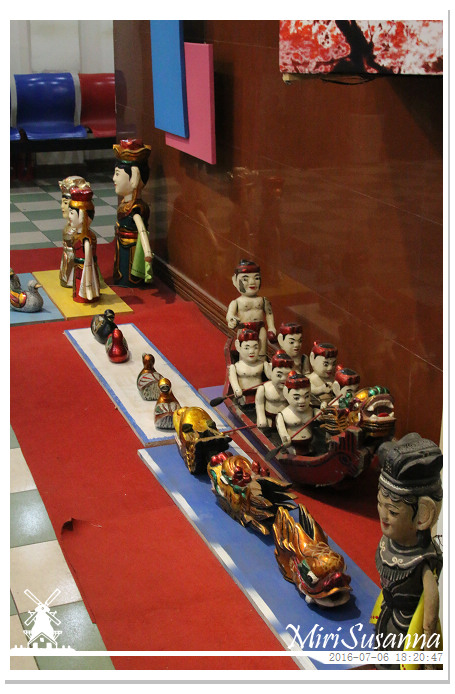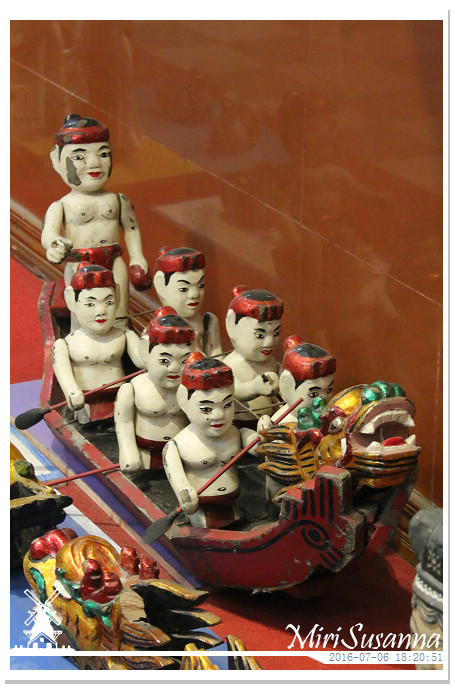 木偶。
Puppets.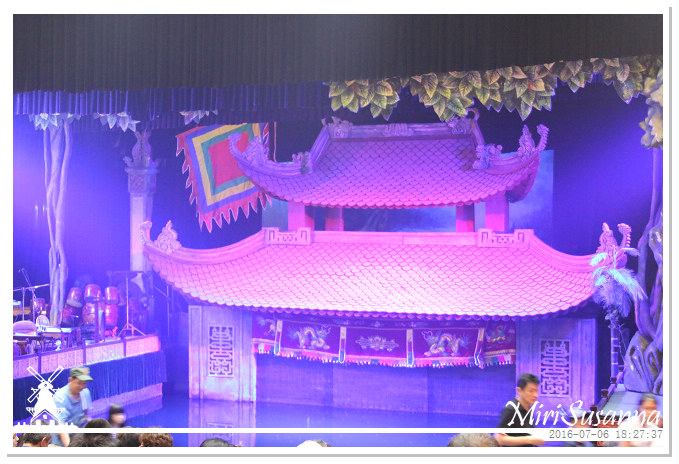 表演開始囉!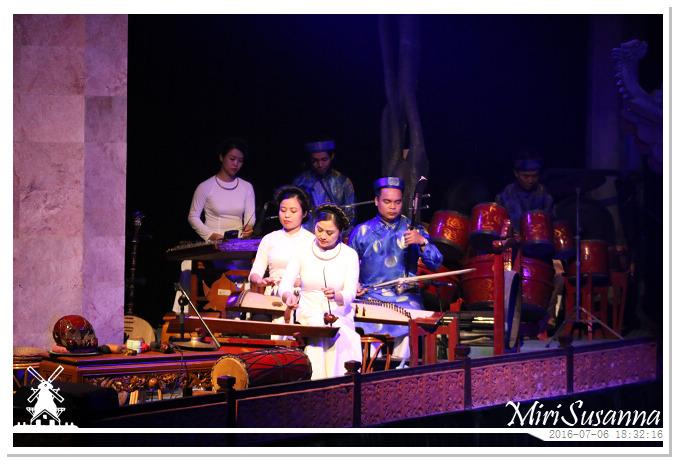 開幕:民族樂曲合奏。
Opening with traditional Vietnamese music.


民族樂師。
Traditional musician.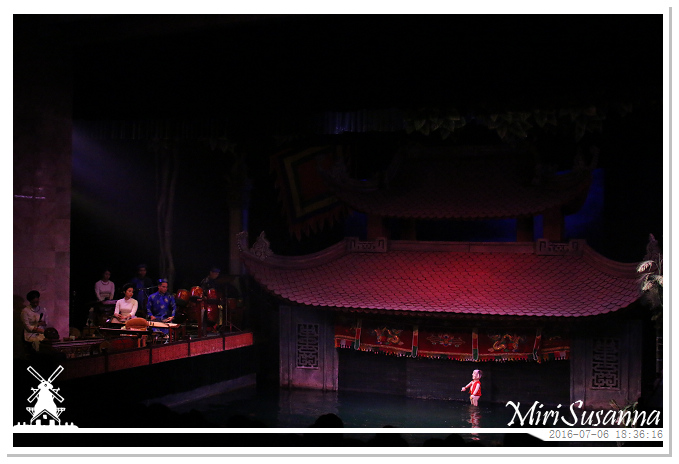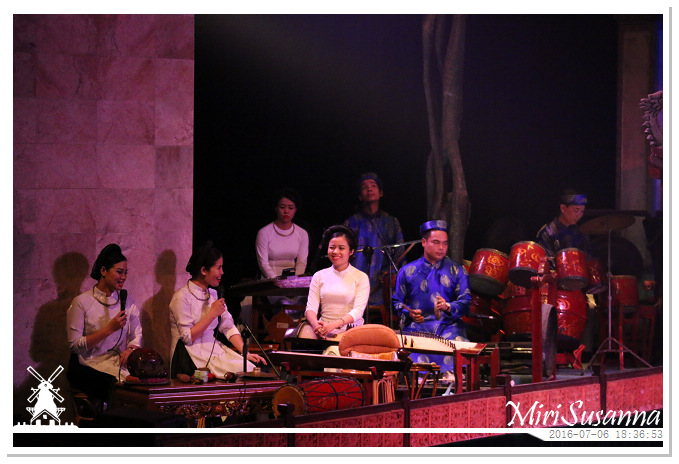 現場伴唱。


小丑說唱。
Chú Tễu ("chú" means uncle, man, boy or Mr. in Vietnamese) is a recurrent and the most notable character in water puppetry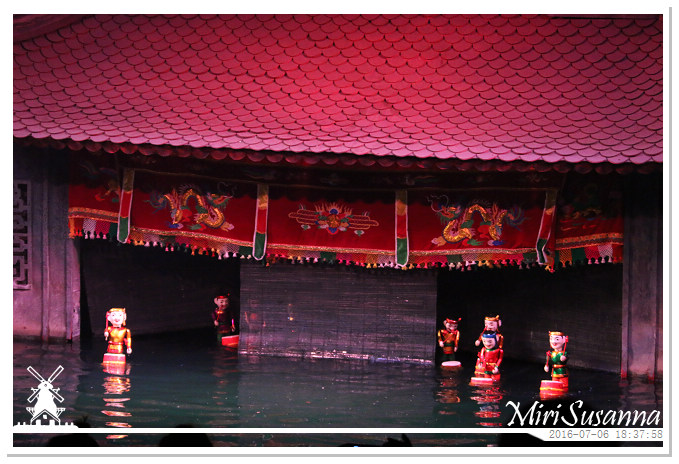 昇龍鼓樂合奏。
Thang Long drum show.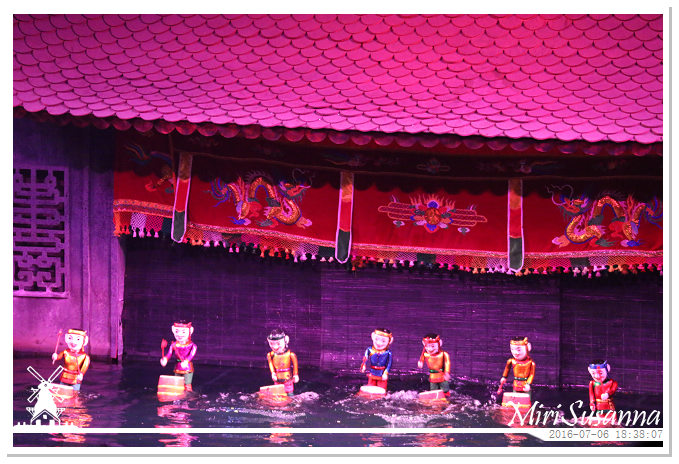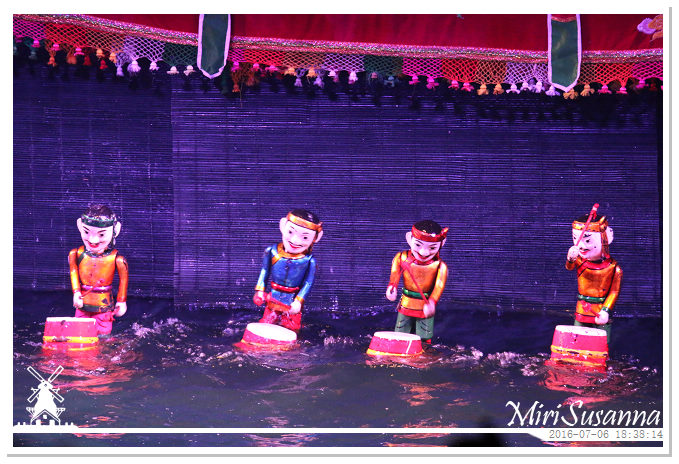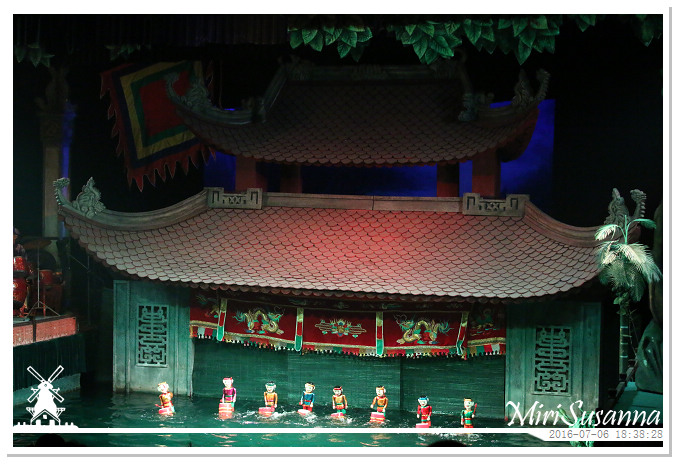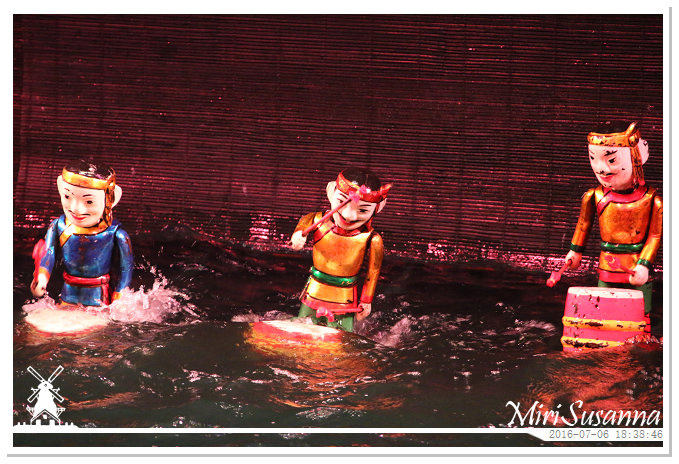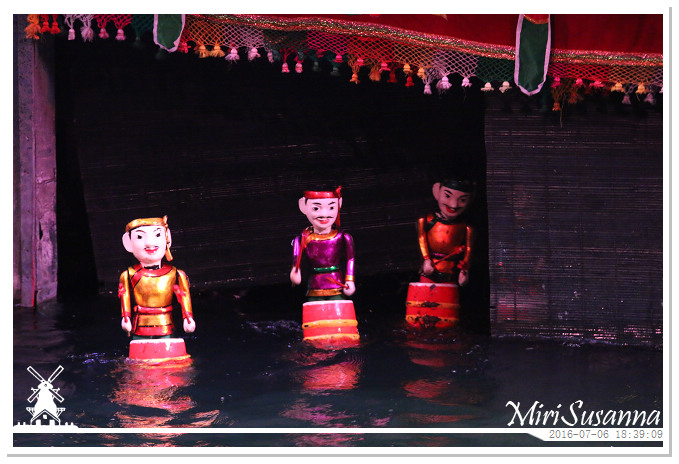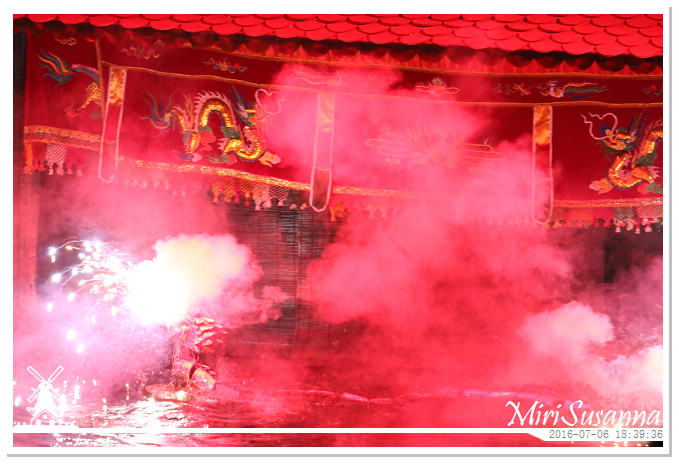 龍舞。
Dragon dance.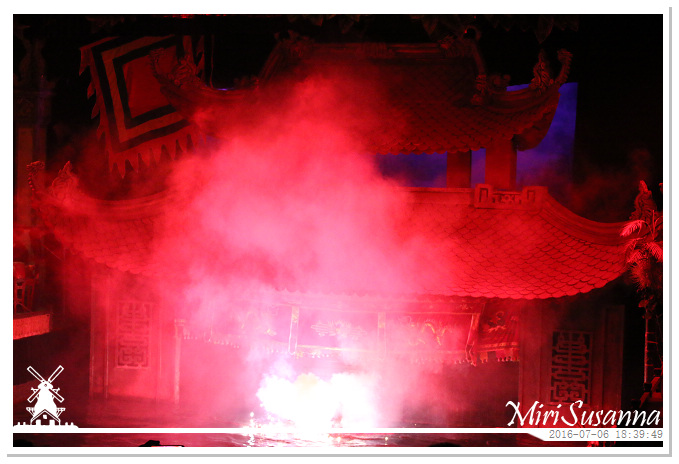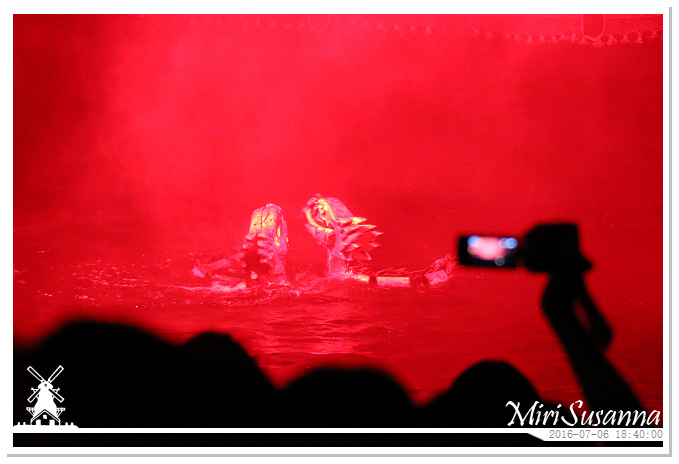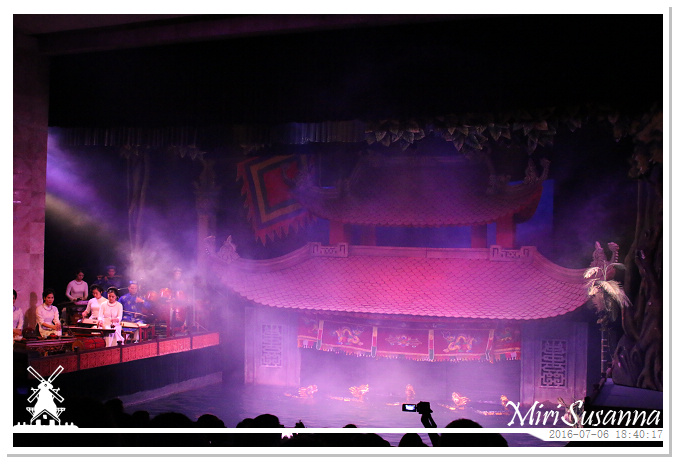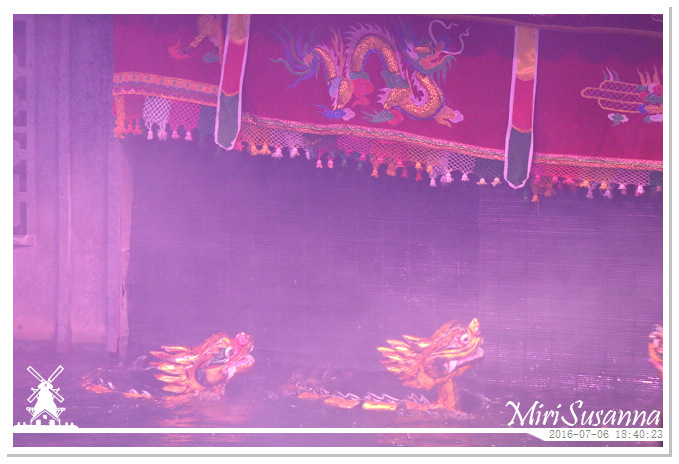 這些龍還會噴水說。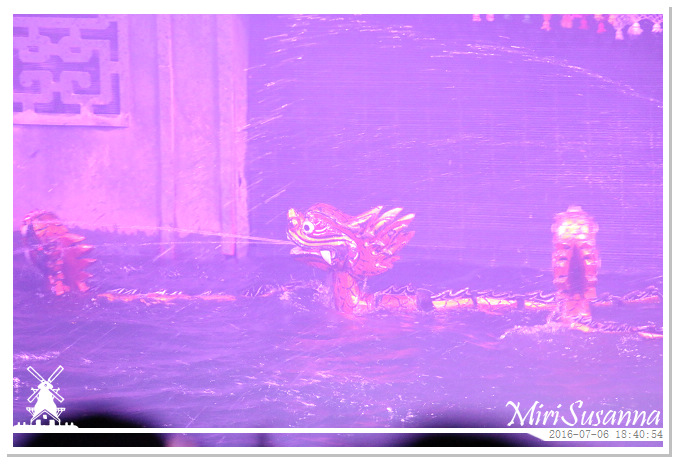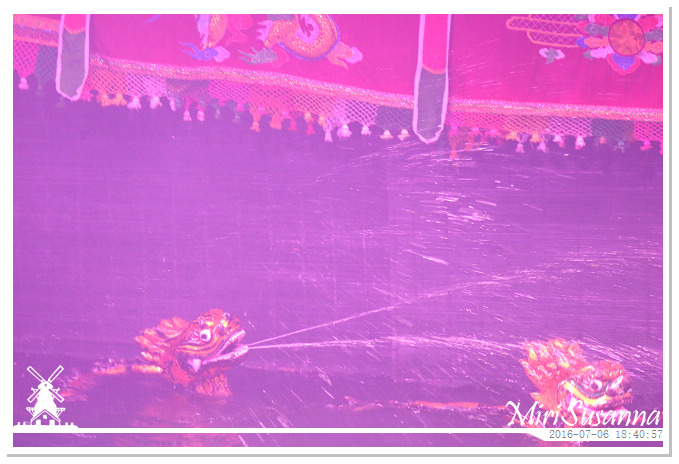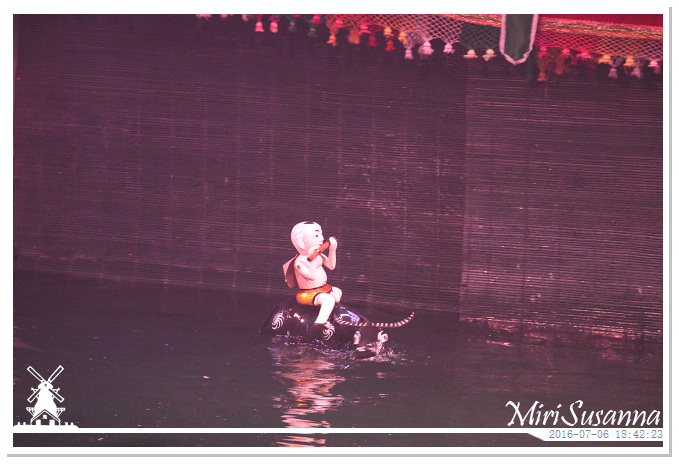 牧童吹笛。
Piping cowherd.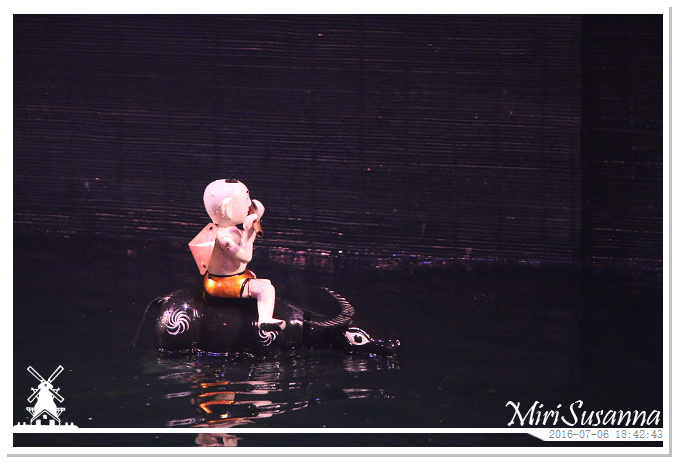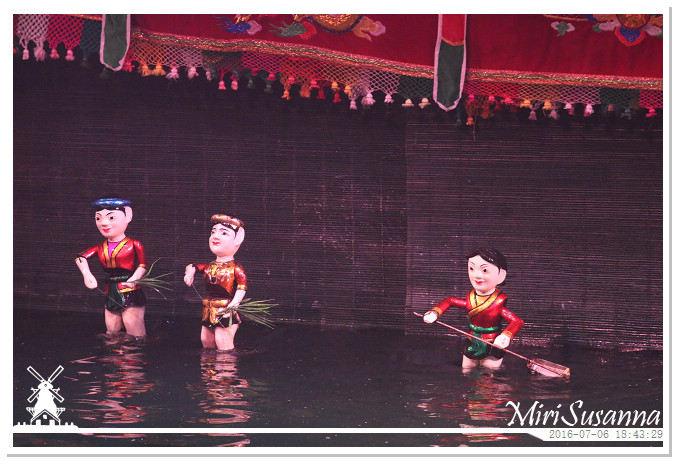 犁田,插秧,斗水。
Plowing, transplanting, watering.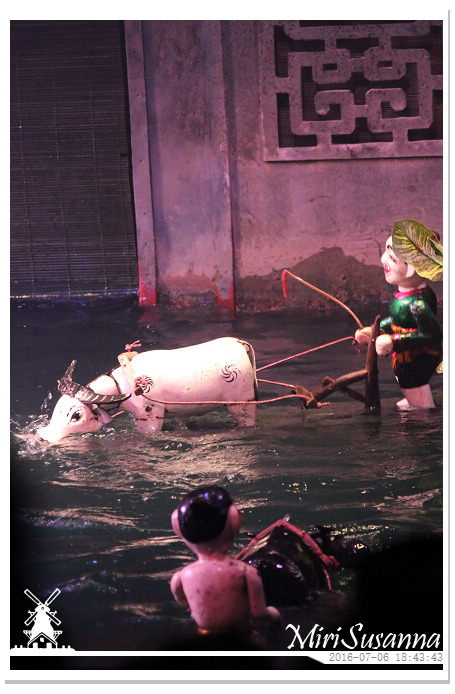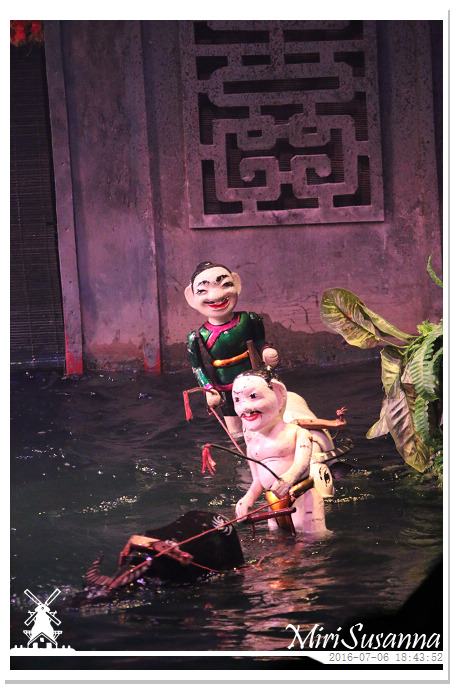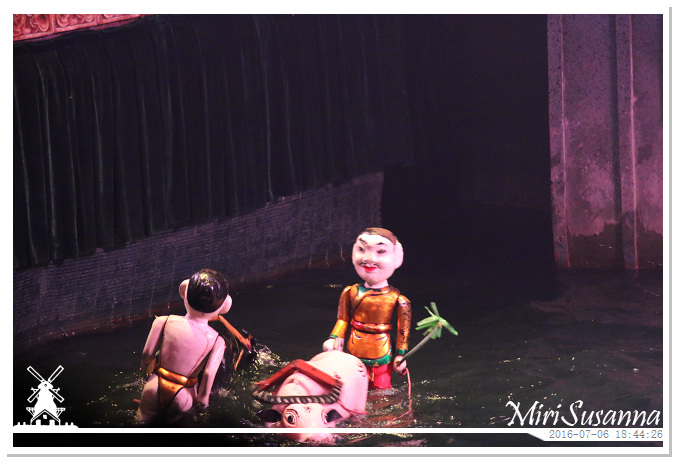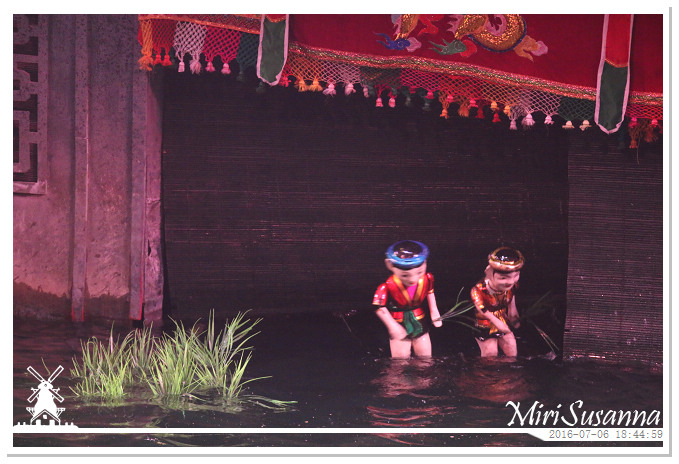 釣田雞。
Fishing frog.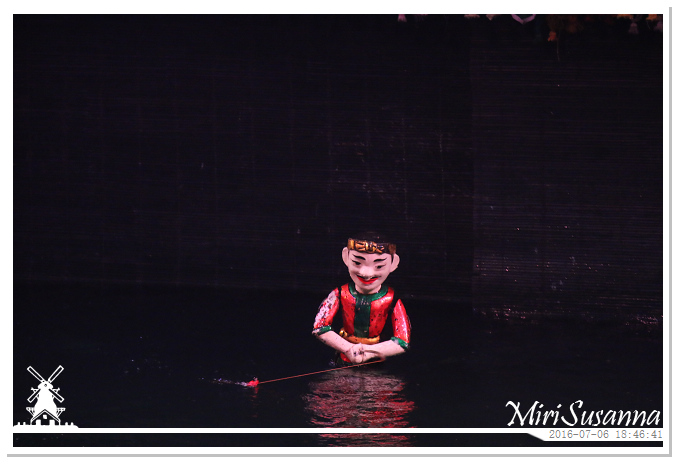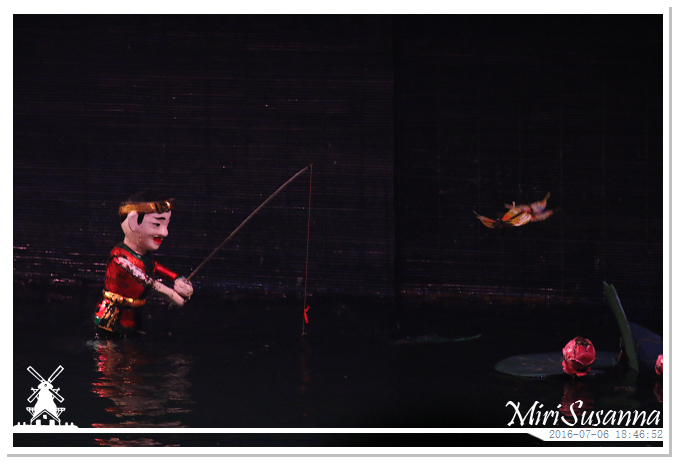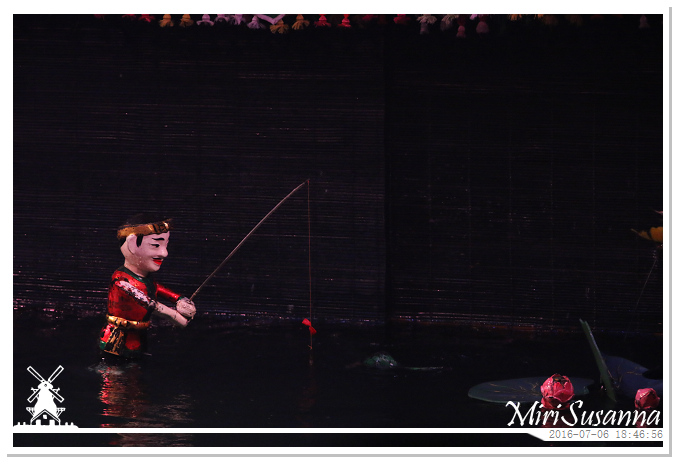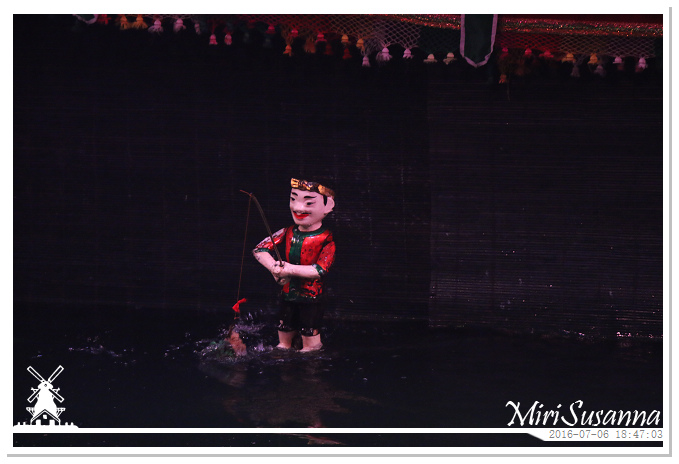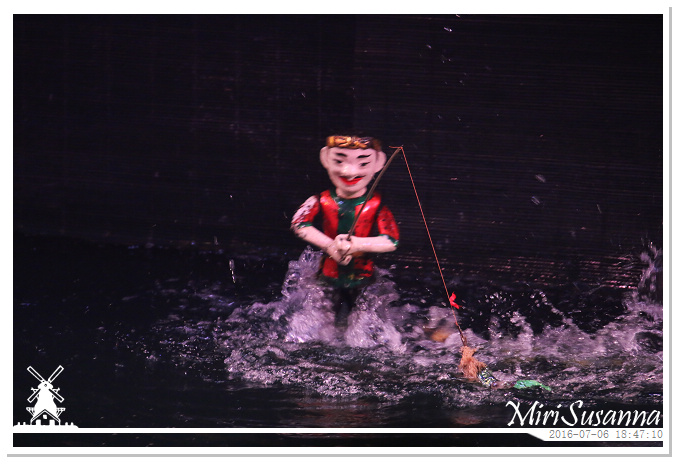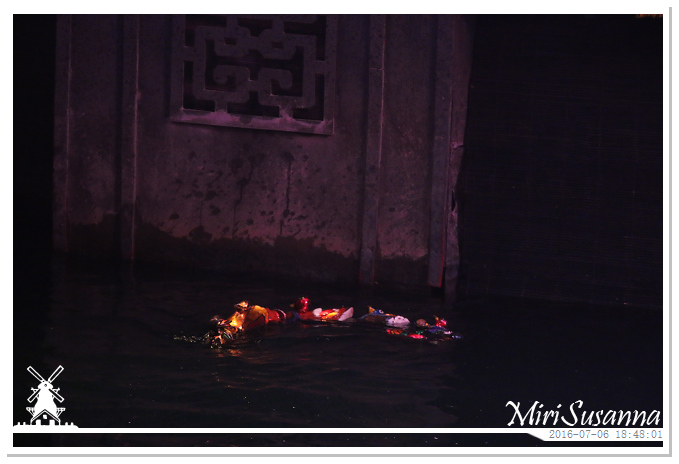 打狐狸,捕魚。
Chasing fox, and fishing.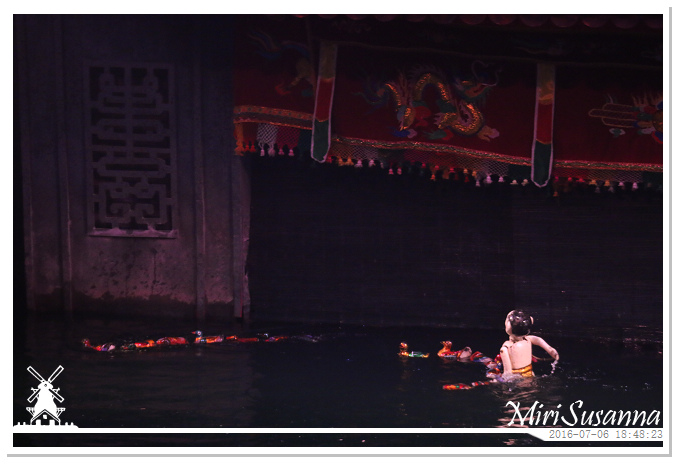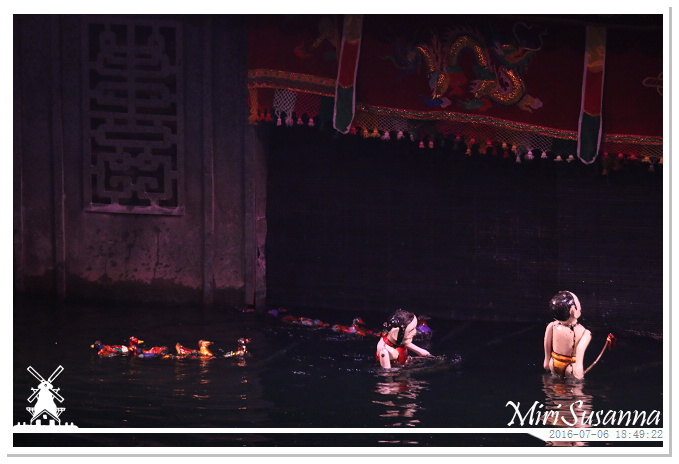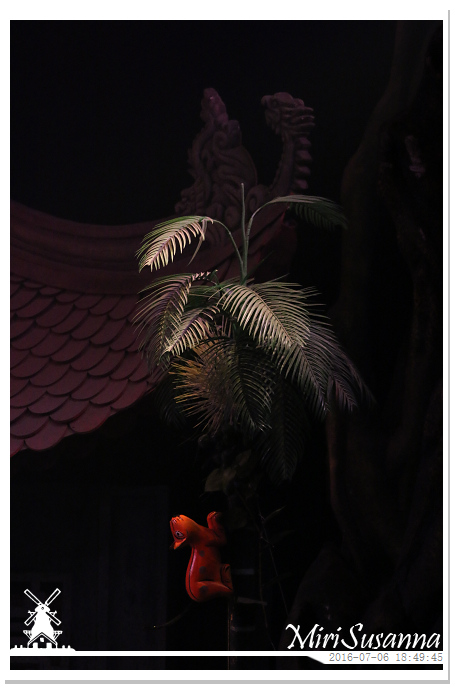 Fox run onto tree.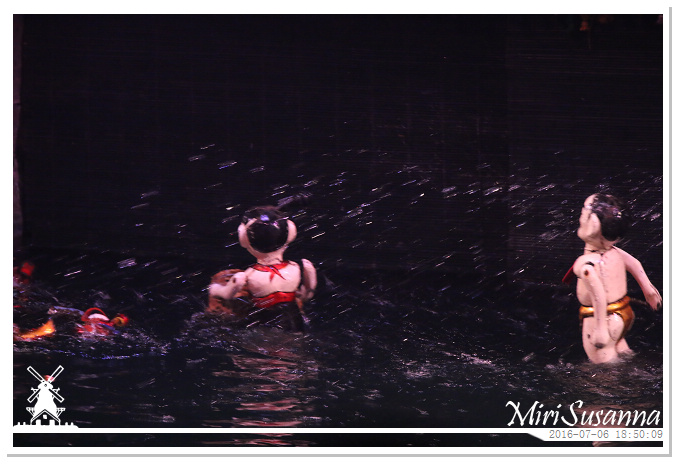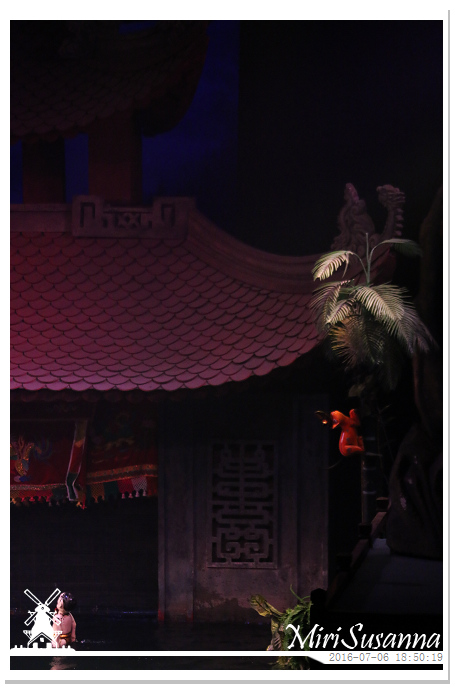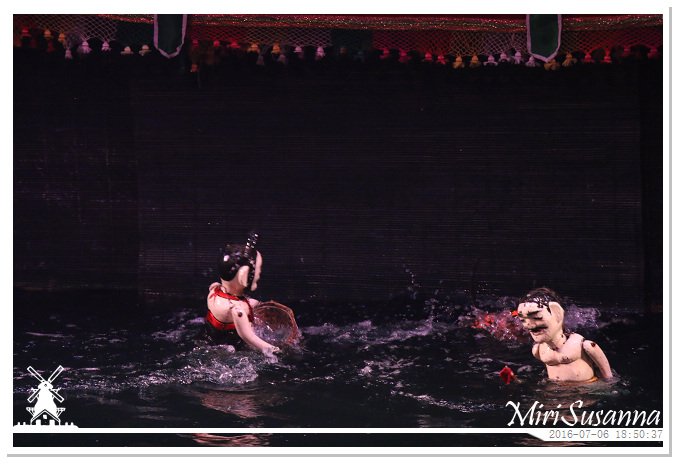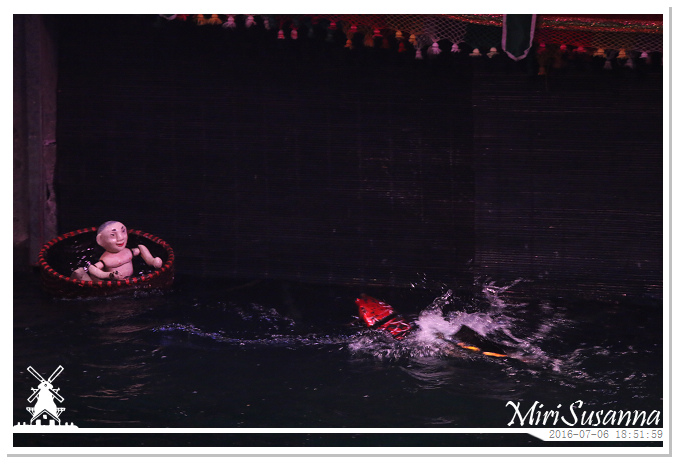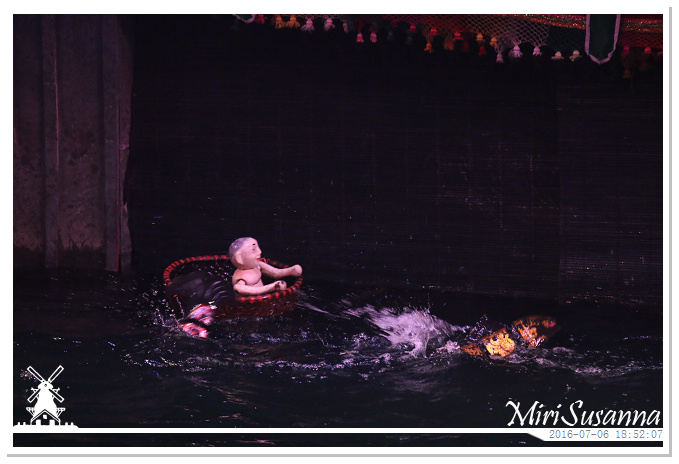 釣魚,捕魚。
Fishing.


各種不同的捕魚方式都呈現出來。
Showing different ways to fish.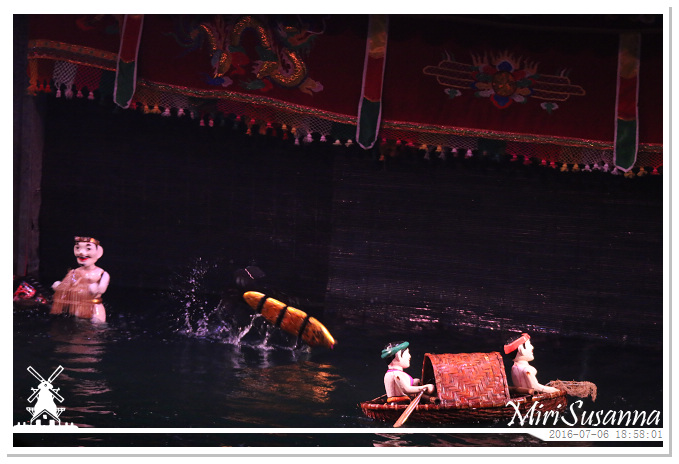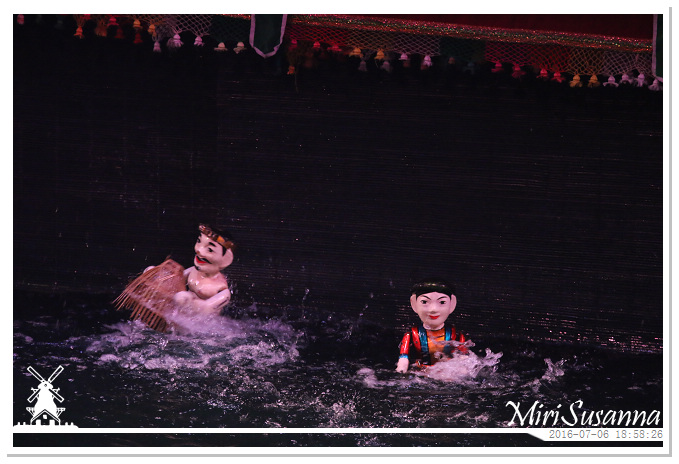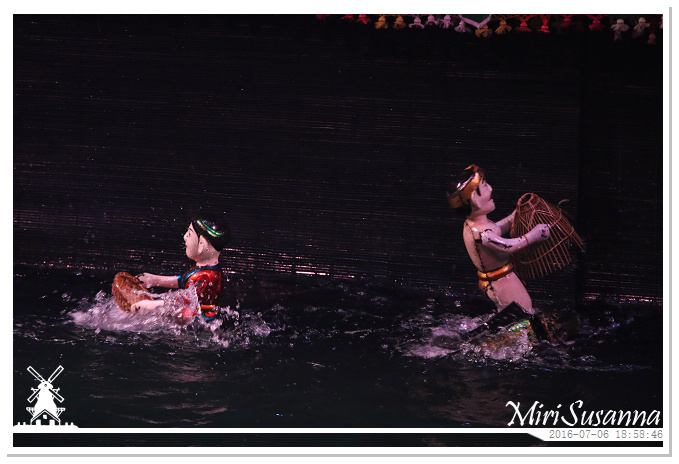 舍上調歌舞。
Fire dance.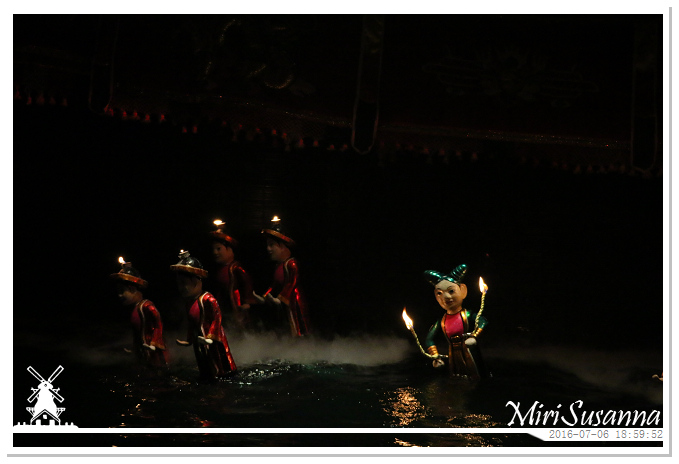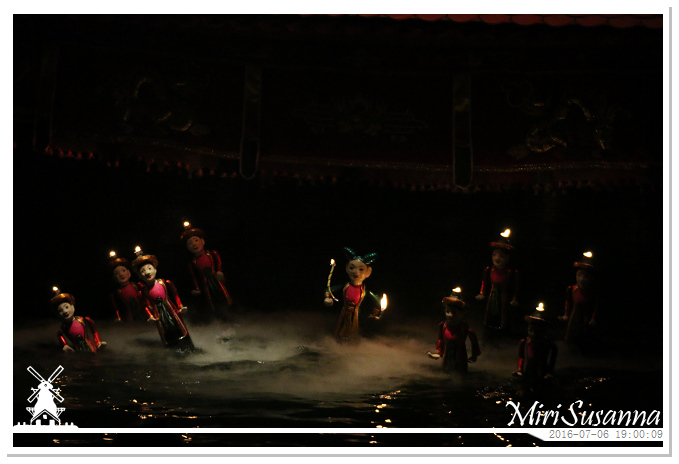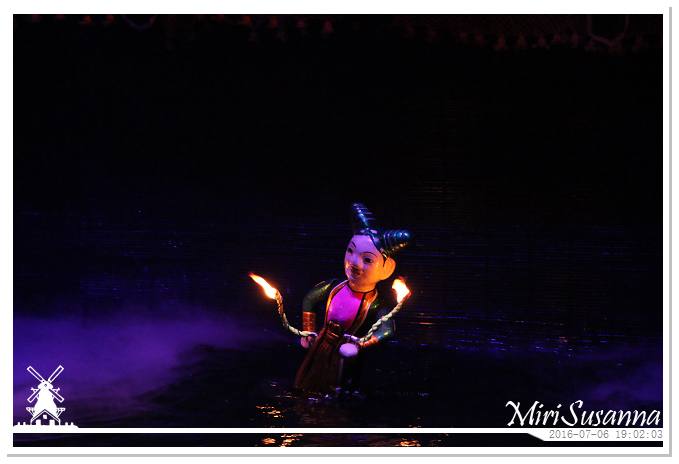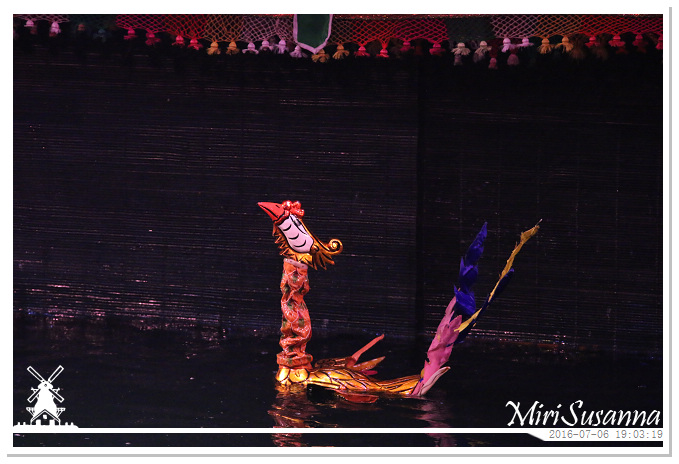 鳳舞。
Phoenix dance.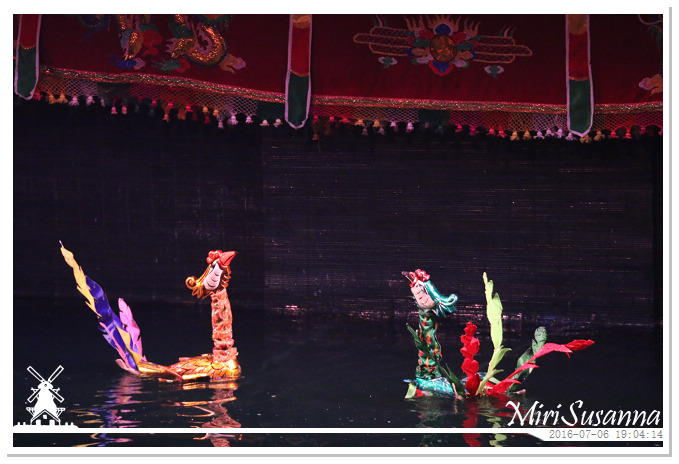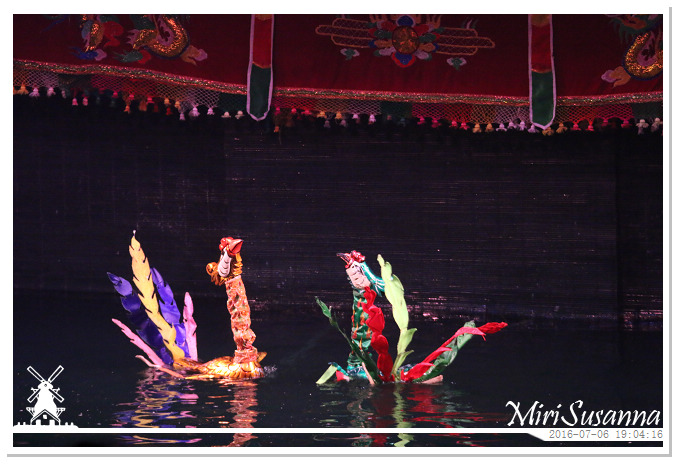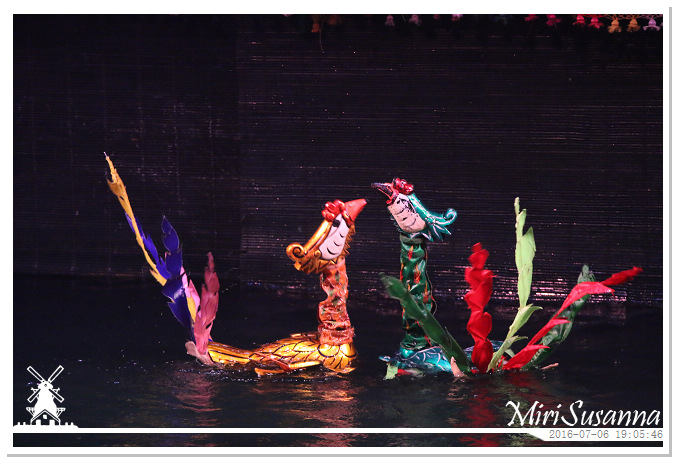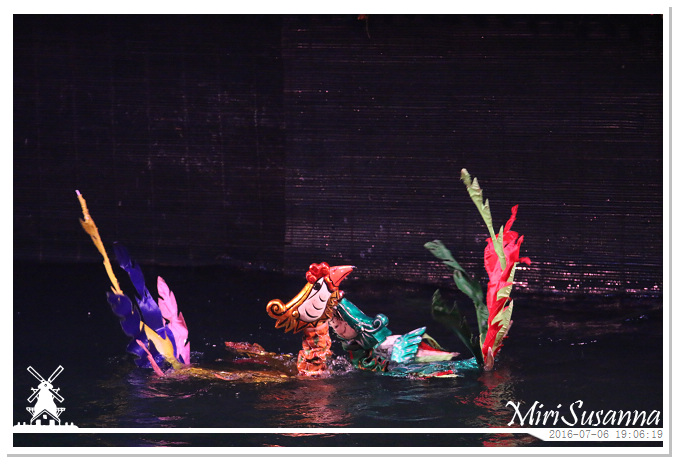 求歡。
Dancing for love.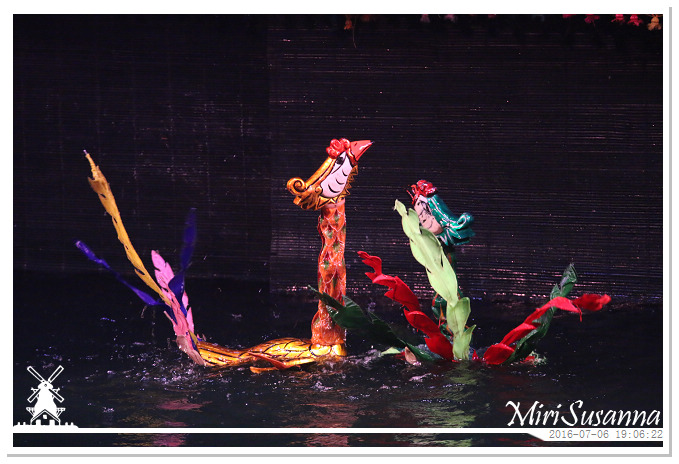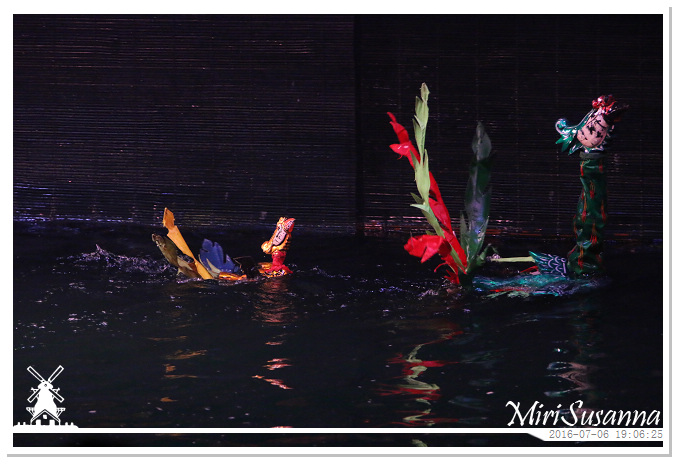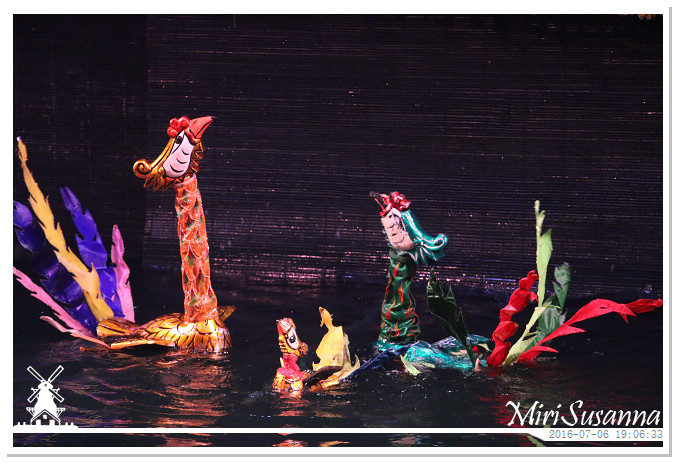 小鳳凰來了。
Baby phoenix.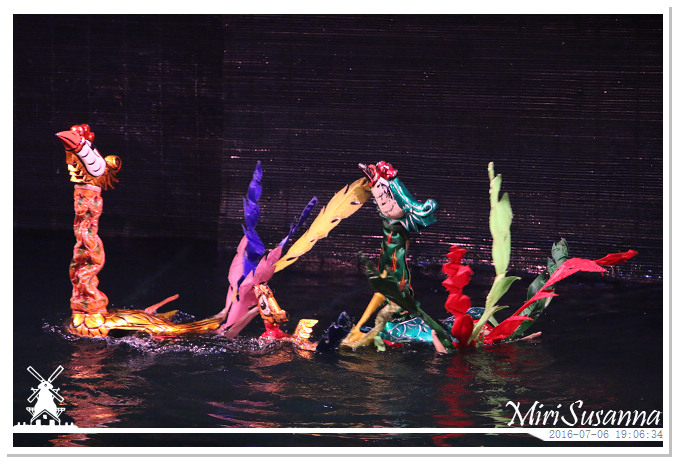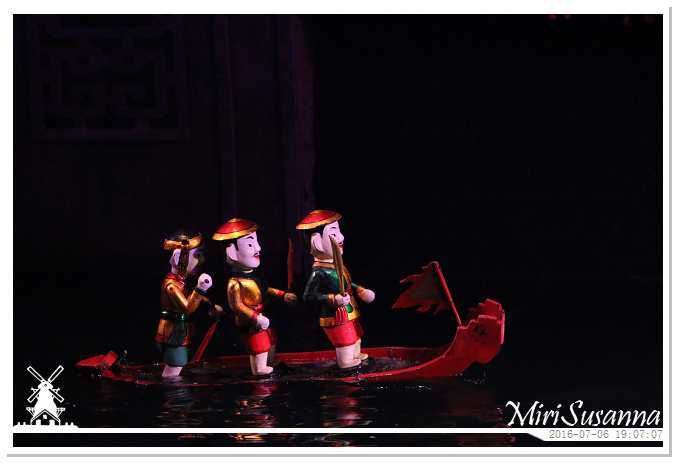 黎利皇帝還劍的傳說:歷史傳說記載,民族英雄黎利發動起義反抗外國侵略軍,得到神靈賦予神劍。趕走敵人取得勝利之後,皇帝乘船在湖面上遊玩。金龜神靈浮上水面拜見他取回神劍,從此該湖得名還劍湖,稱得起河內的勝景。
Legend of Sword Lake: This folk tale relates to the legend of the Sword lake. According to historical documents of Vietnam, the national hero Le Loi led the insurrection over 10 years (1418 – 1427) to gain the independence. The war of resistance was extremely arduous but thanked to the precious sword given by the Golden Turtle, Le Loi gained victory and enthroned in 1428. Once day, when the King rode on a boat on a lake to relax, Golden Turtle appeared to get back the sword, since that time, the lake was named Lake of the Restored Sword or Sword Lake which is now in the centre of Hanoi (Official website).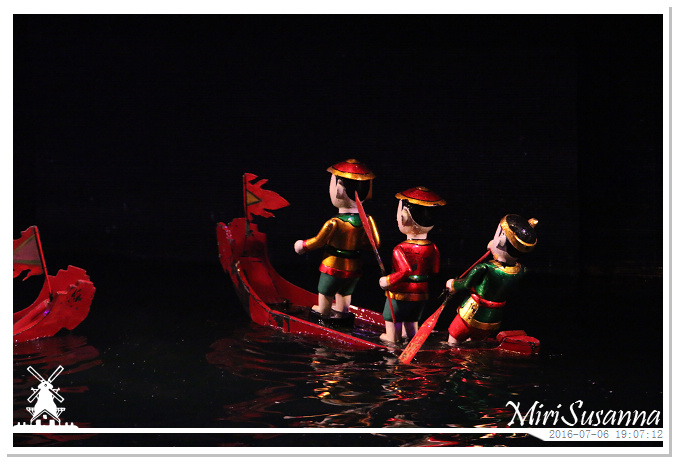 皇帝出遊。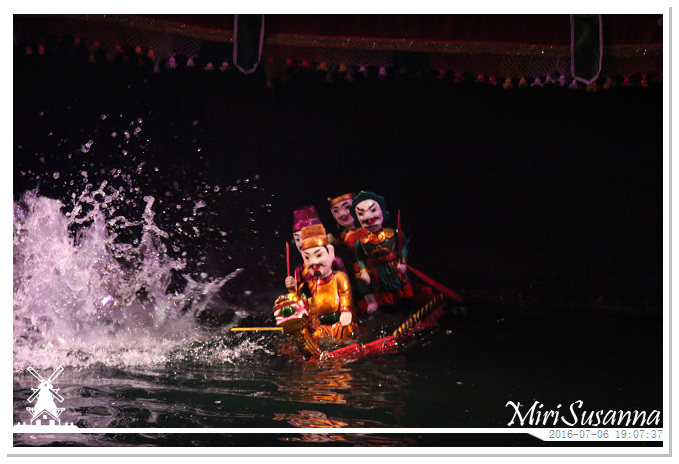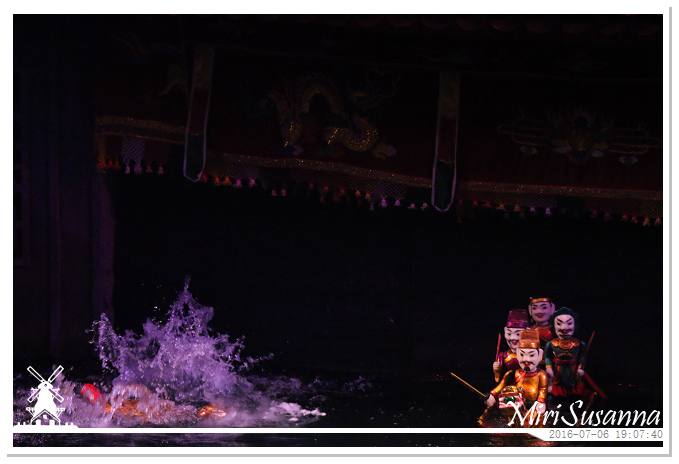 神龜顯身。
The Golden Turtle appeared.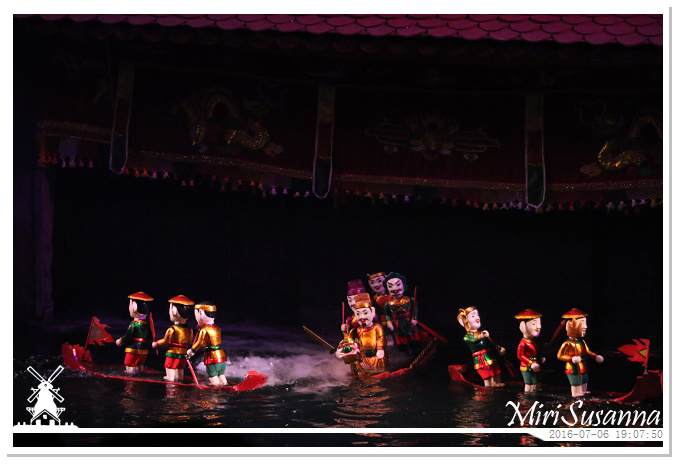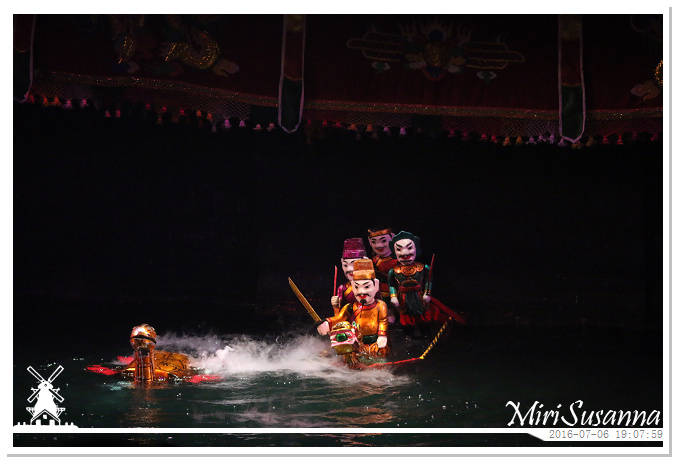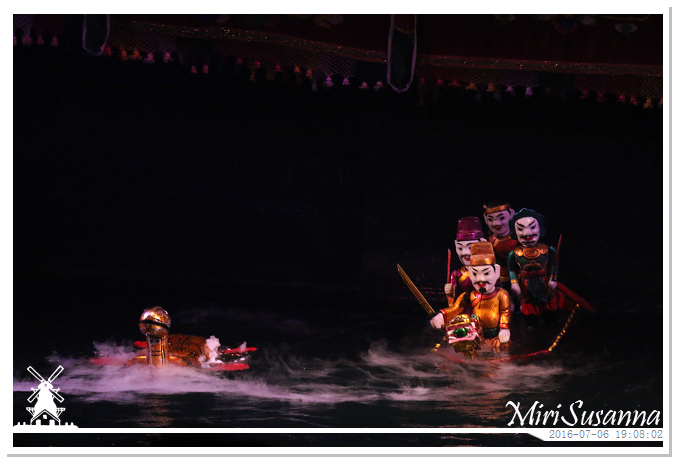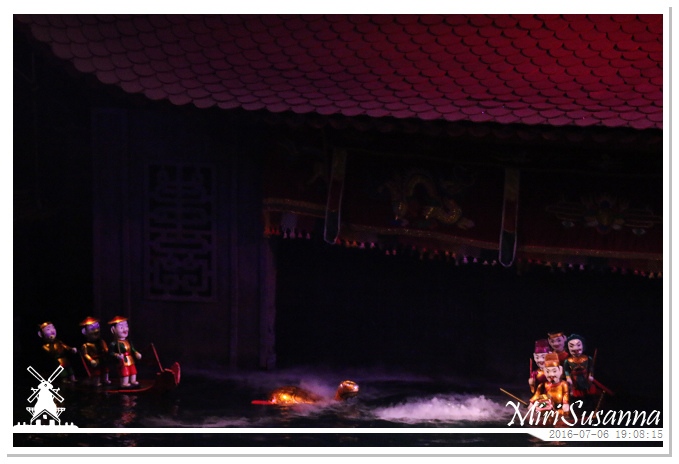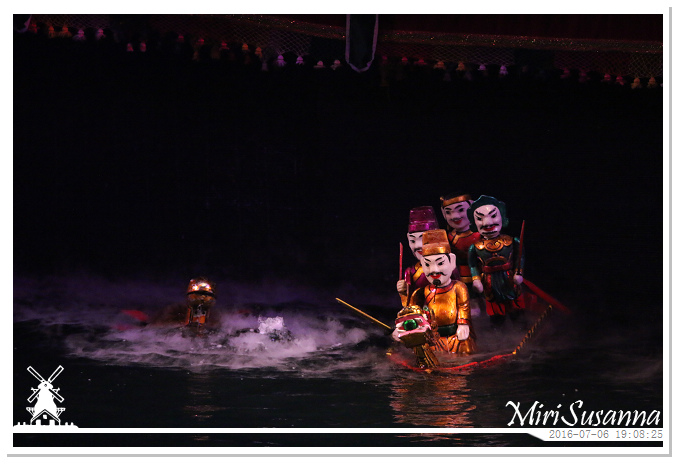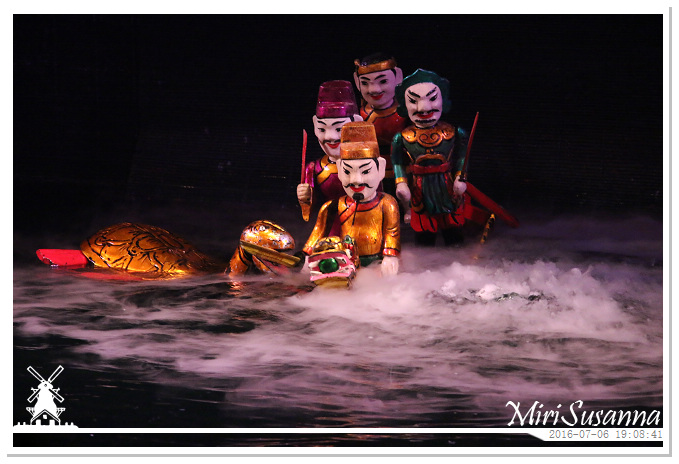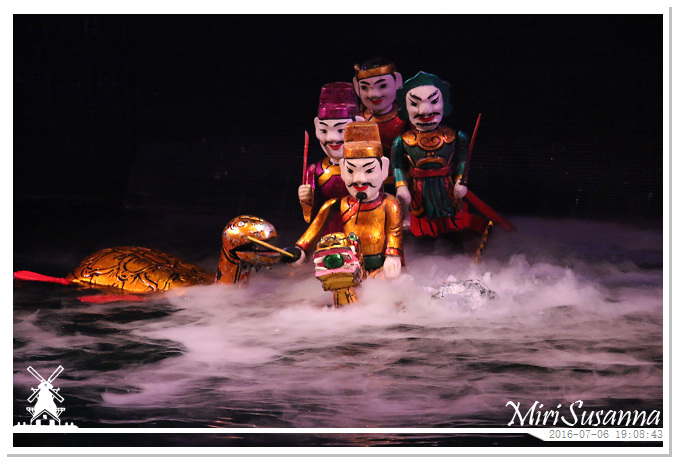 皇帝還劍。
The King returned the sword to the Golden Turtle.

x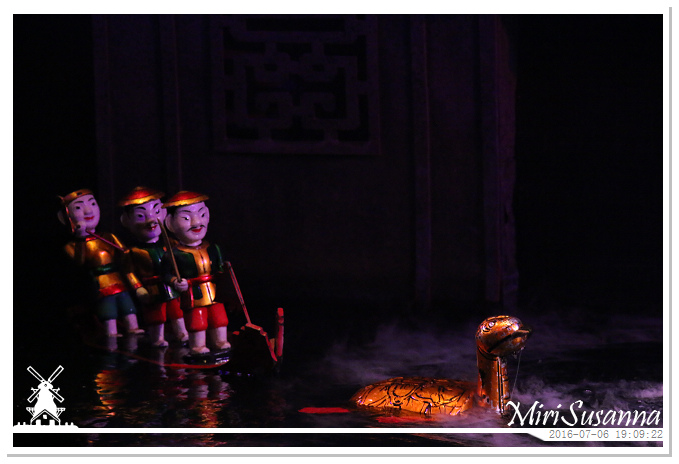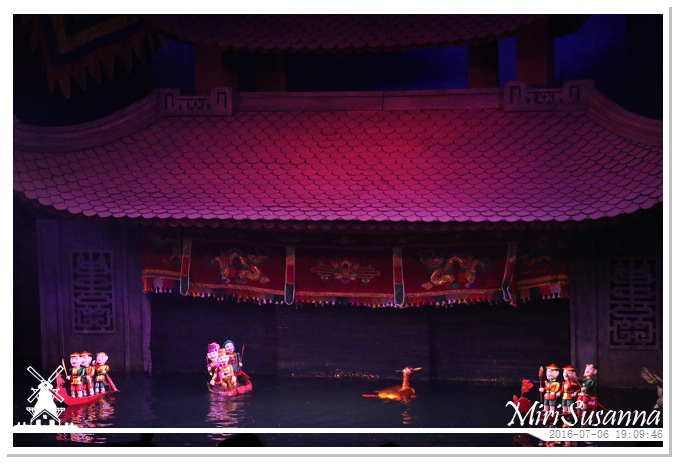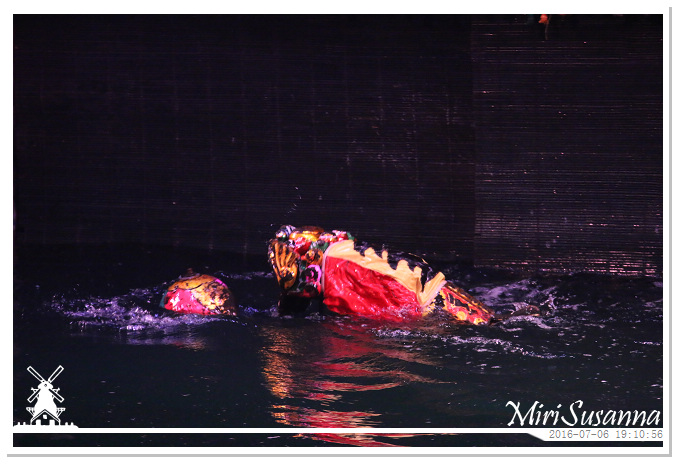 麒麟舞。
Kirin dance.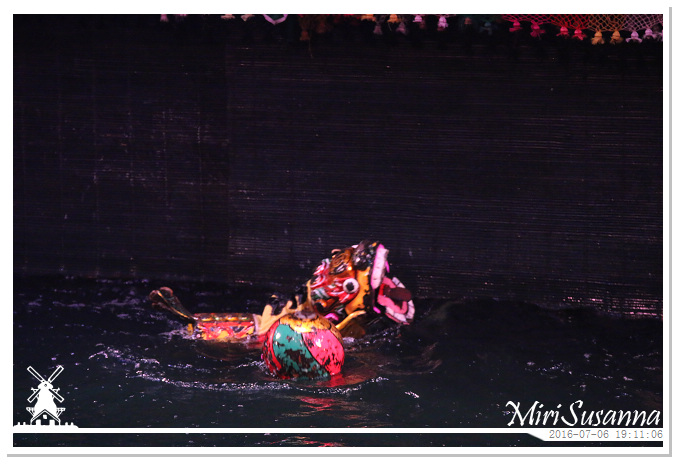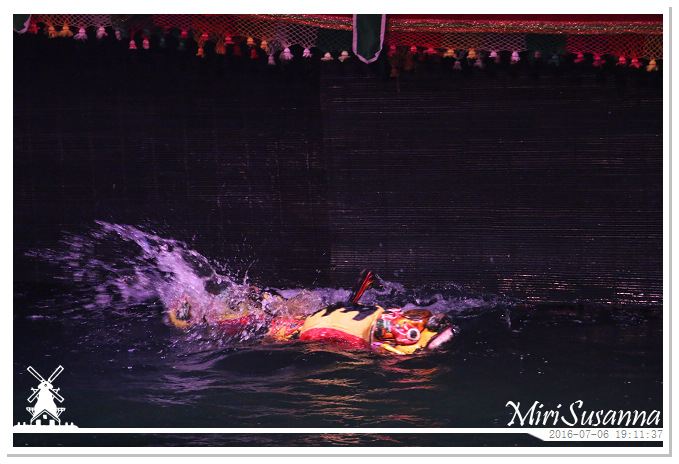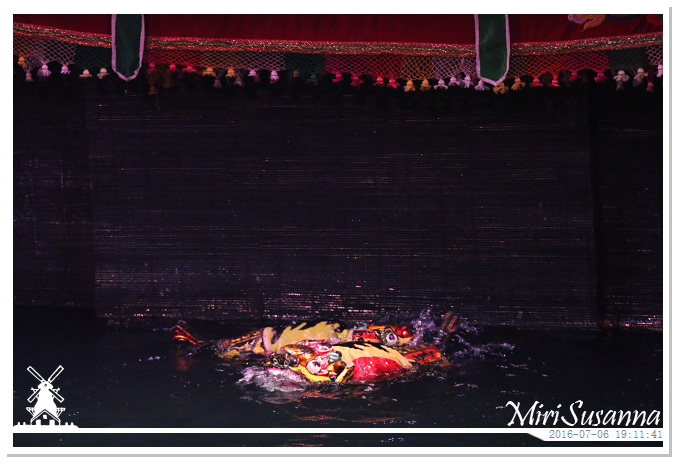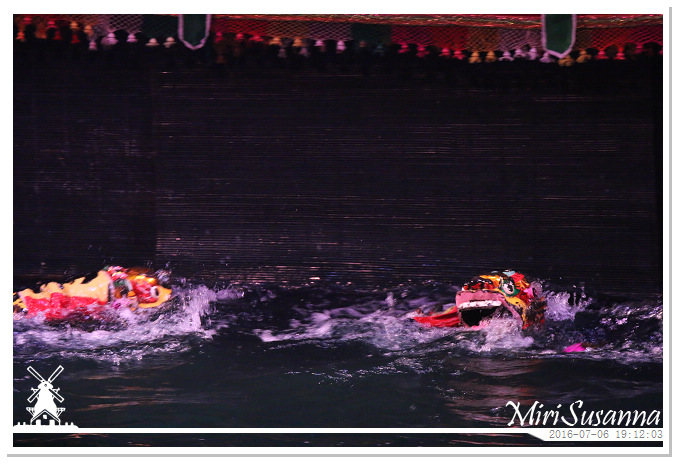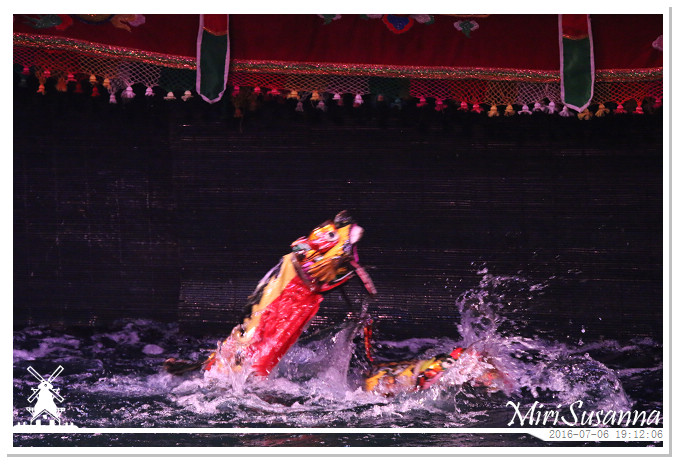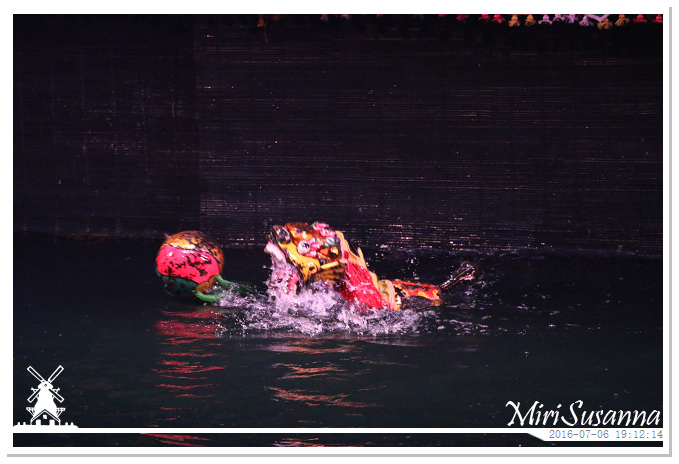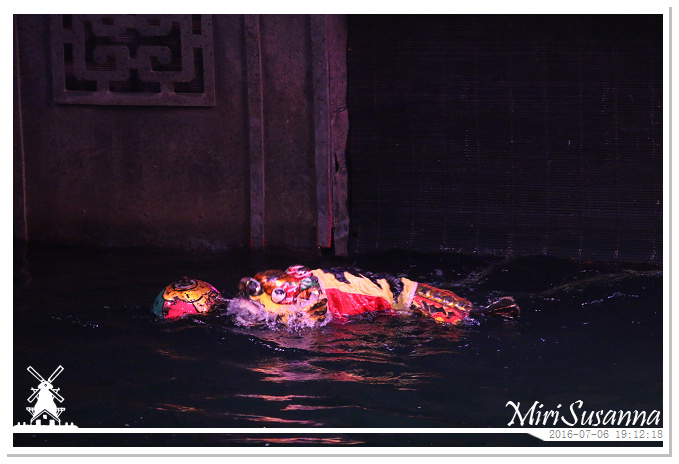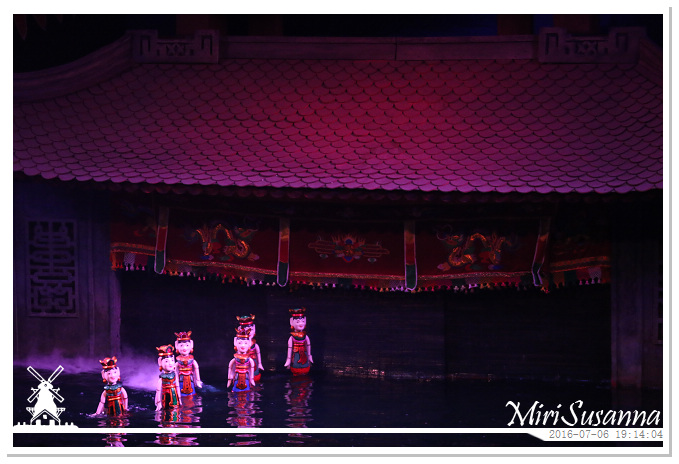 八仙舞。
Fairy dance.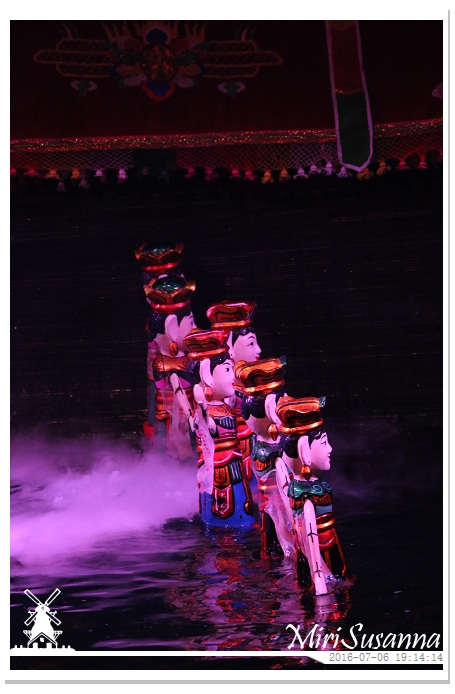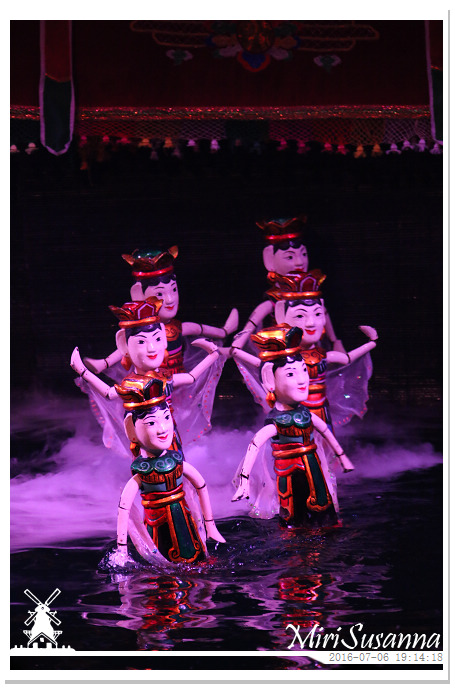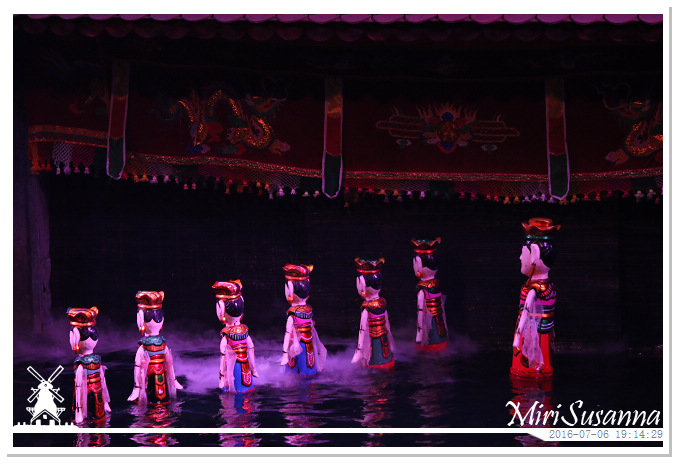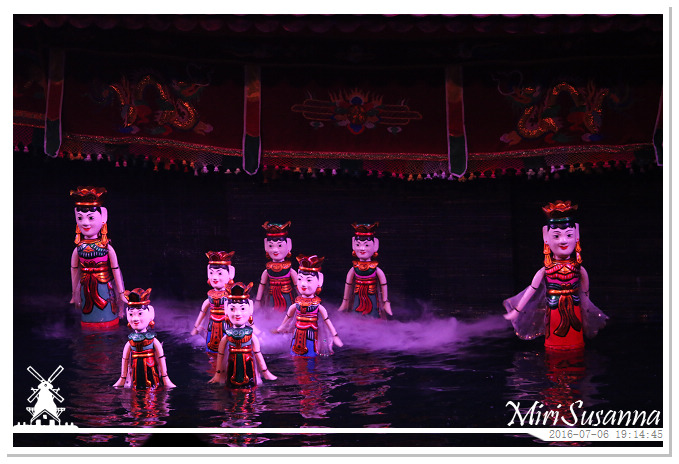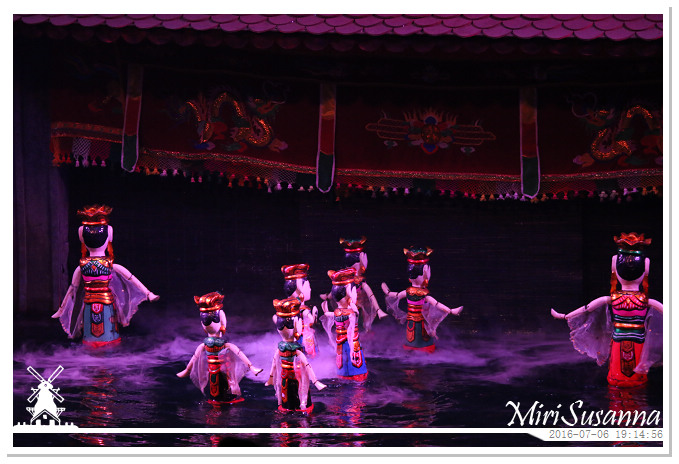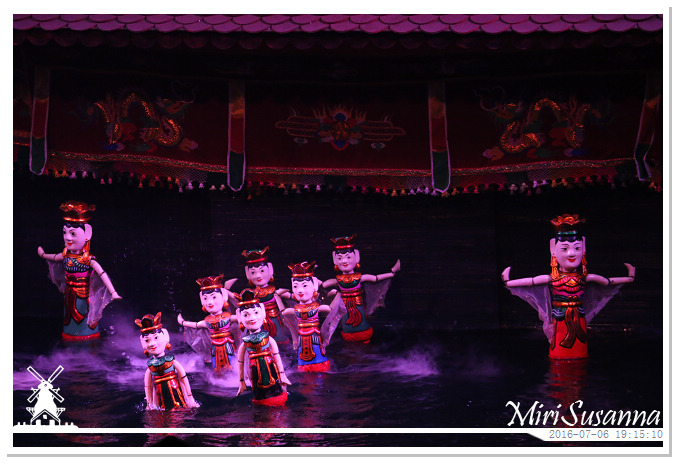 四靈舞(龍麟龜鳳)。
Dance of 4 spirits: dragon, kirin, turtle, phoenix.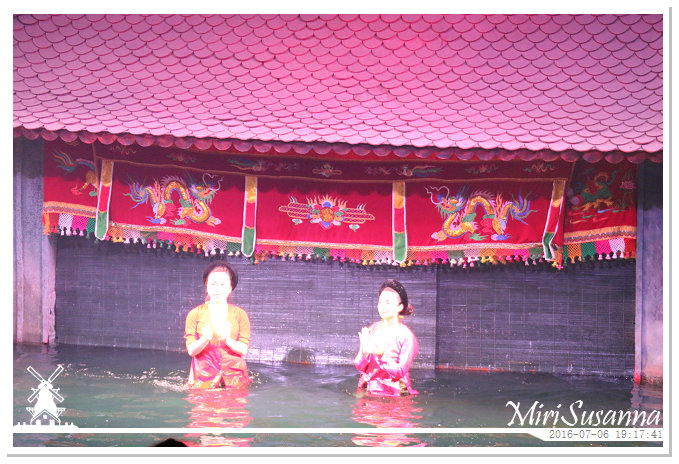 謝幕。
The end.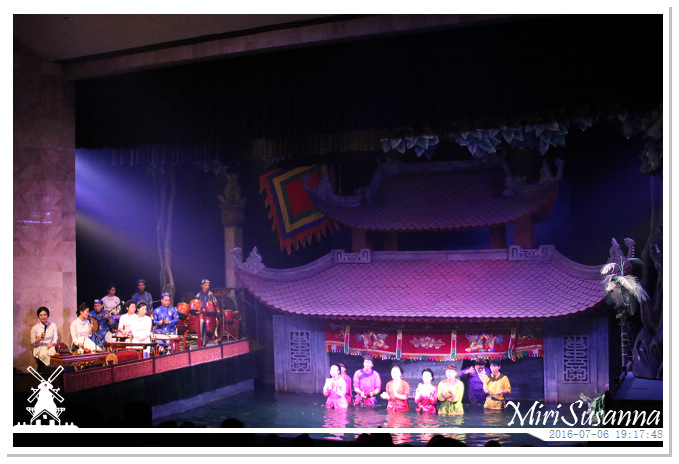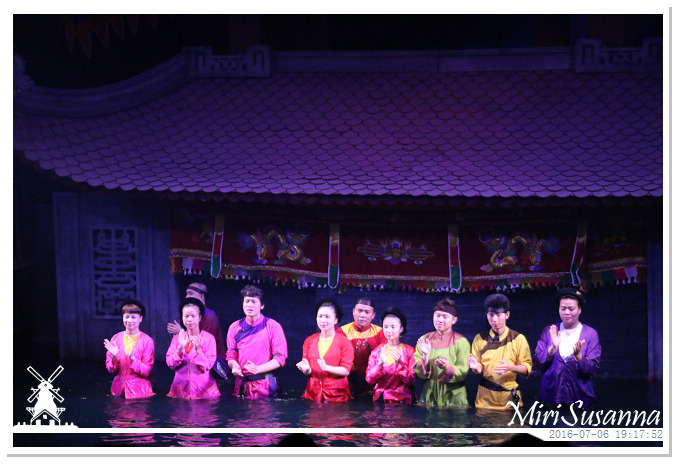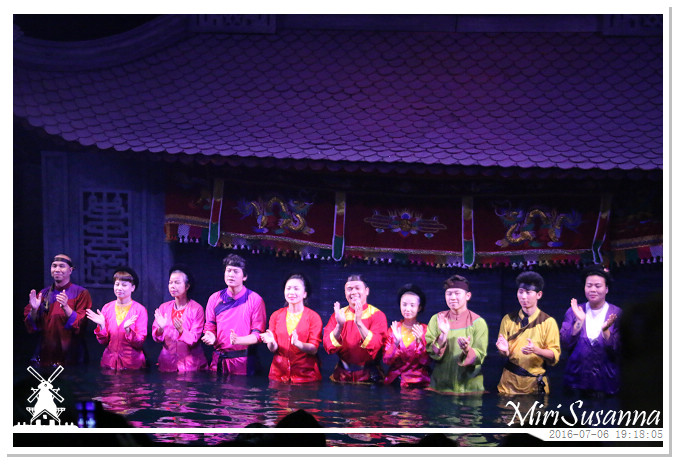 表演的幕後功臣。
These were the artists (puppeteers) of the whole show.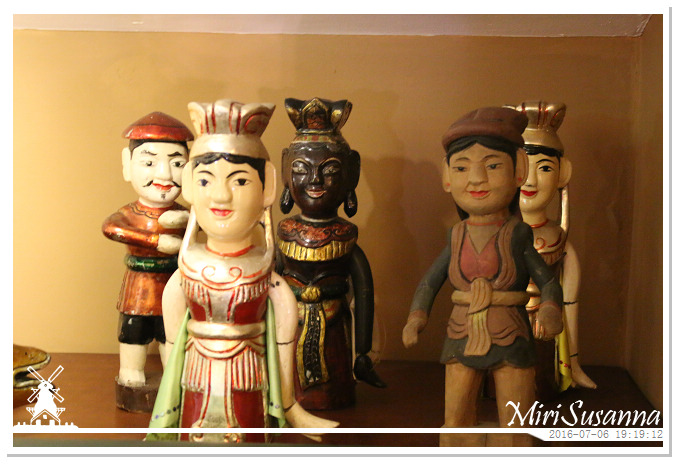 千年的文化傳承。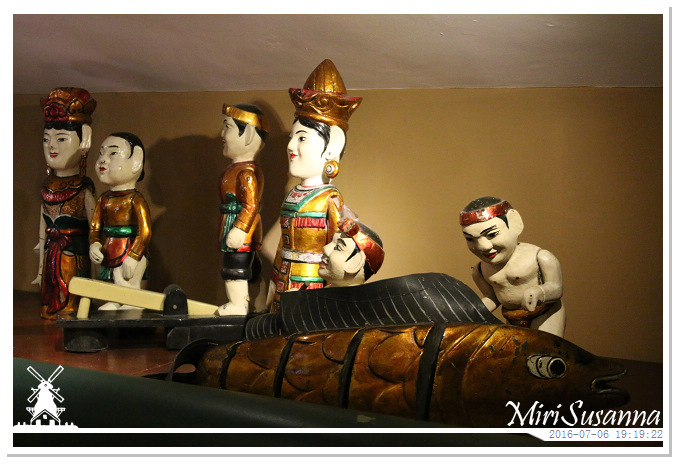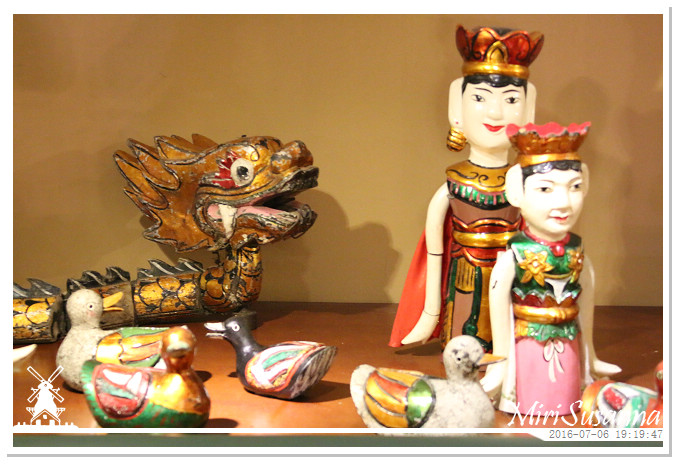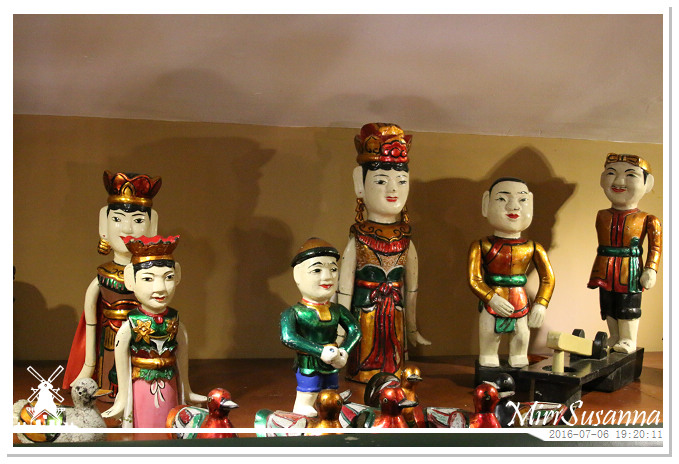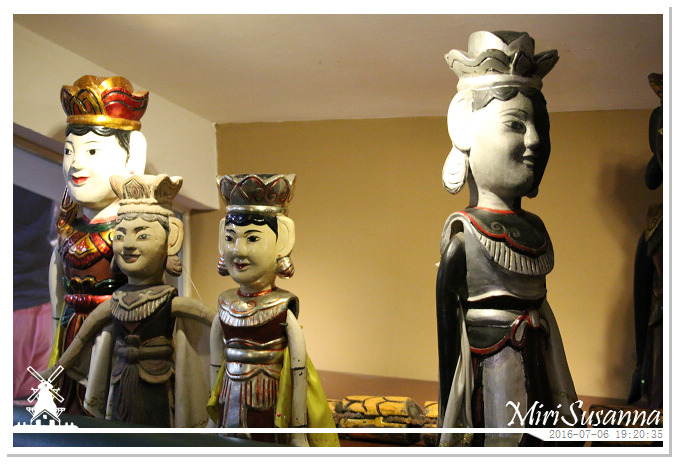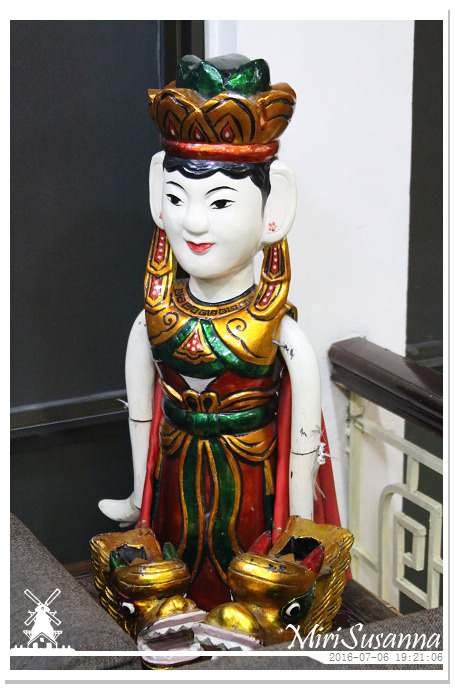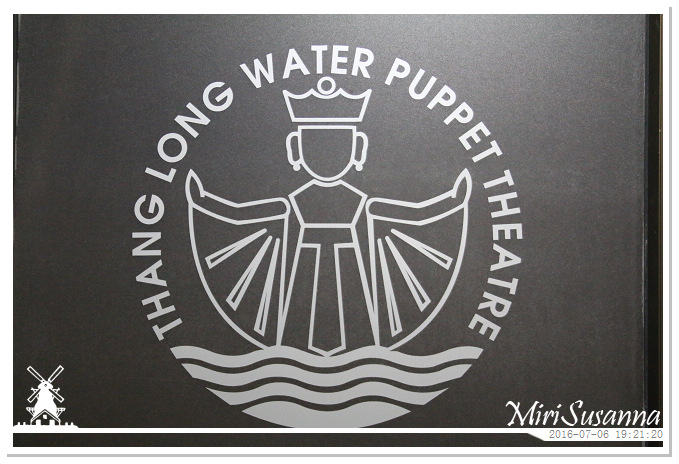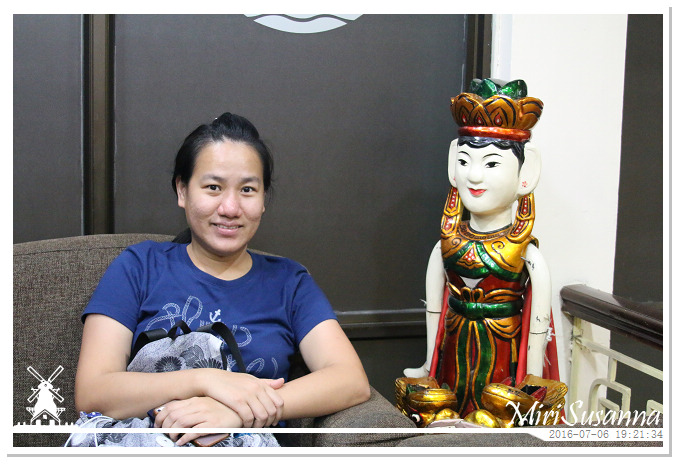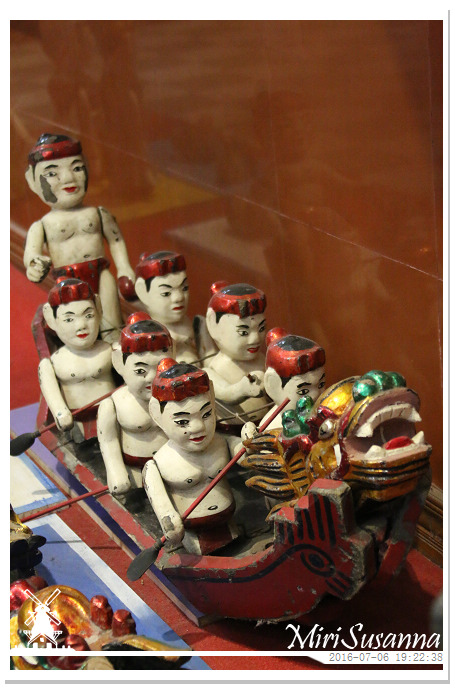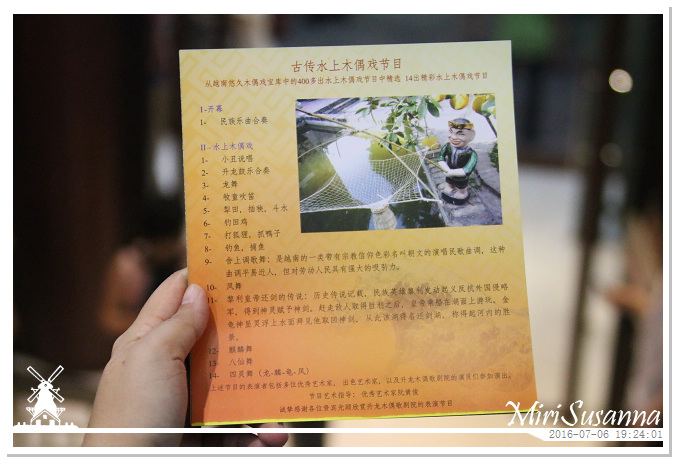 節目表。
Program.