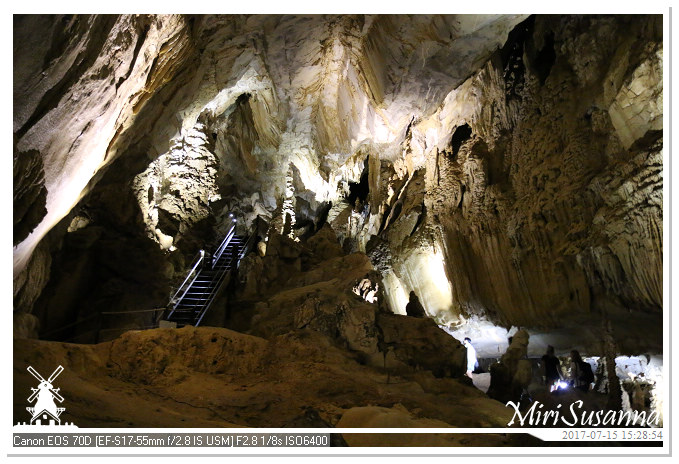 藍洞是姆魯四個觀光石洞中最小的一個,但她的石灰岩景觀絕對值得一覽。
Lang's Cave is the smallest of the show caves but its rock formations are well worth seeing. These are made all the more attractive by the strategically positioned spotlights which highlight stalactites and stalagmites. As the cave is relatively small and well-lit, it offers good opportunities to see some of its inhabitations such as bats, swiftlets and even cave-dwelling snakes. – from mulunationalpark.com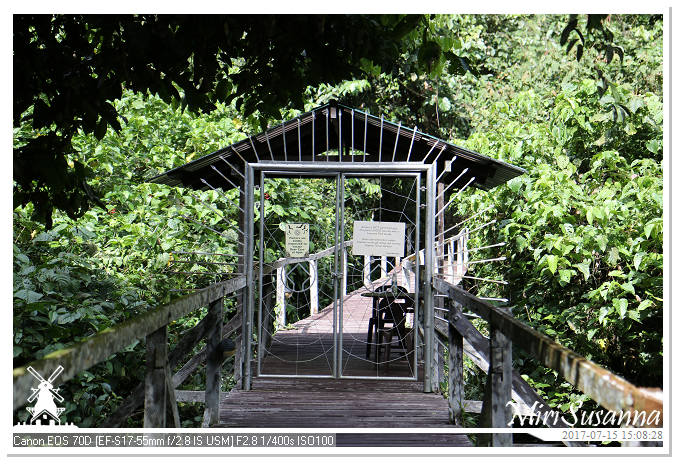 我們是這天下午第一批到達的遊客。
We're the first group which arrived the entrance of show caves.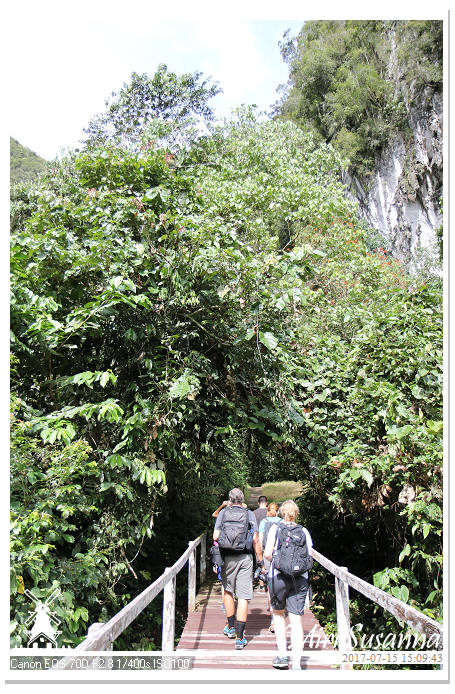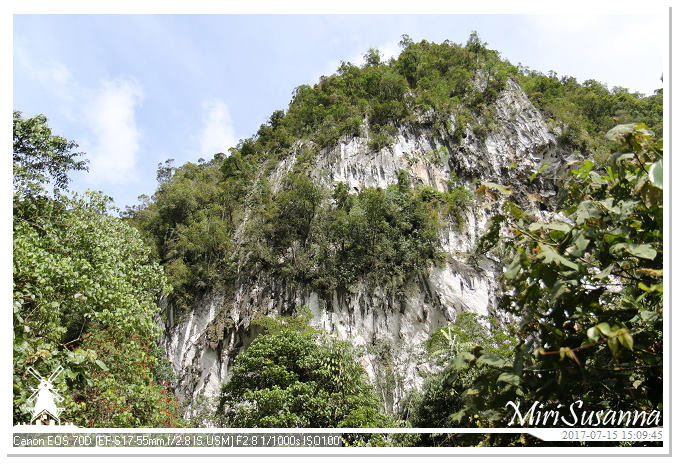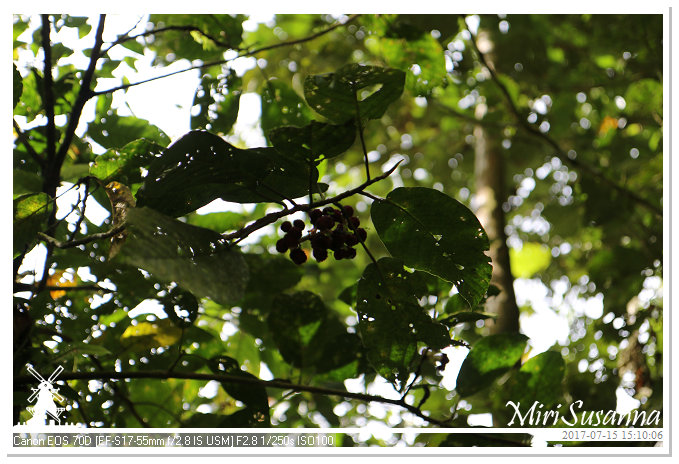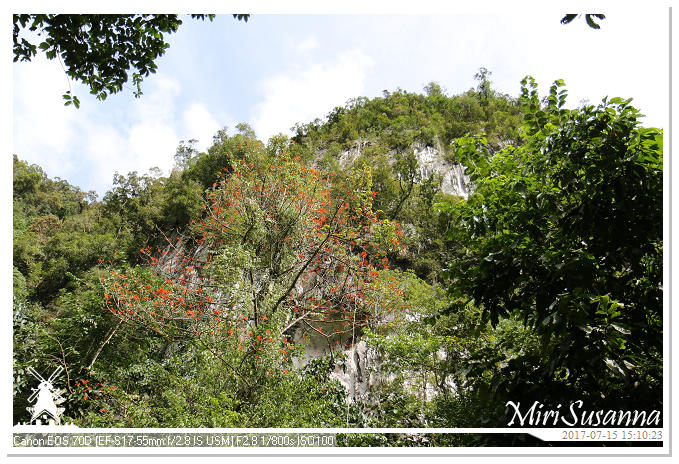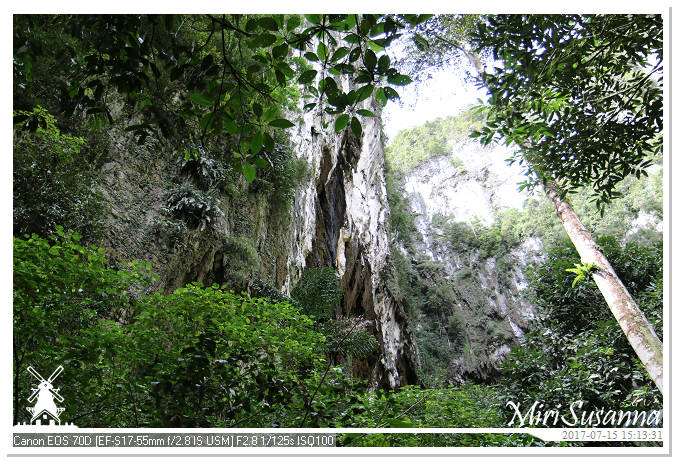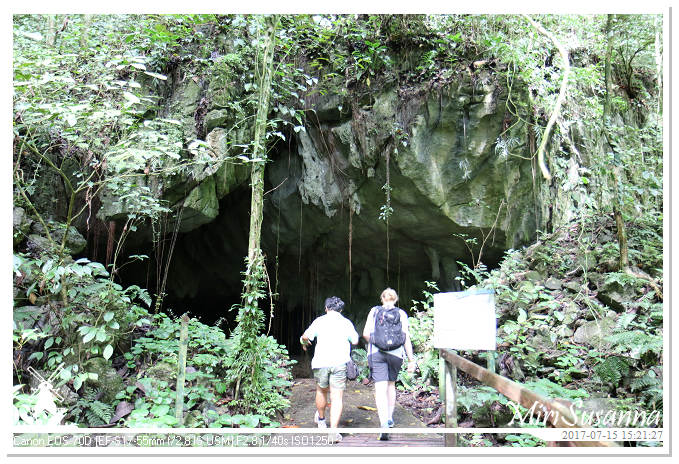 藍洞入口。
Entrance of Lang's Cave.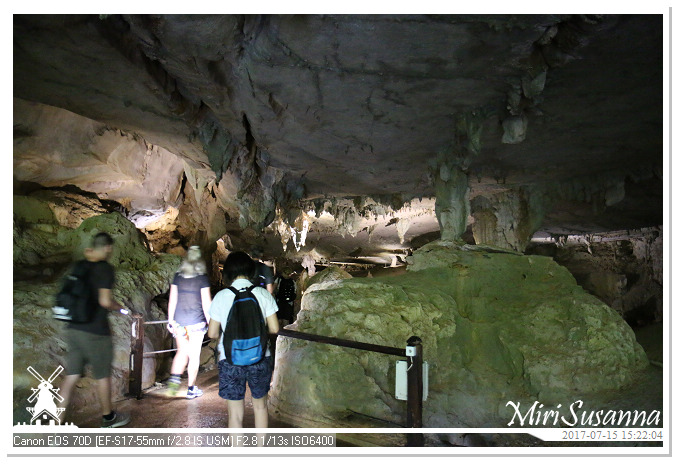 藍洞是鹿洞旁的小岩洞。
Lang's Cave is a small cave near Deer Cave.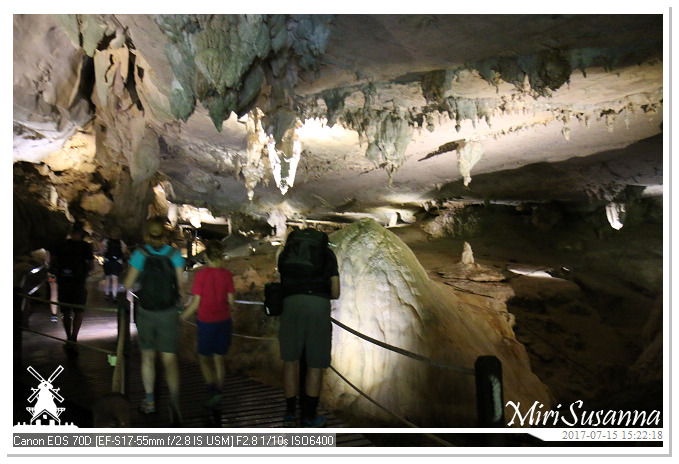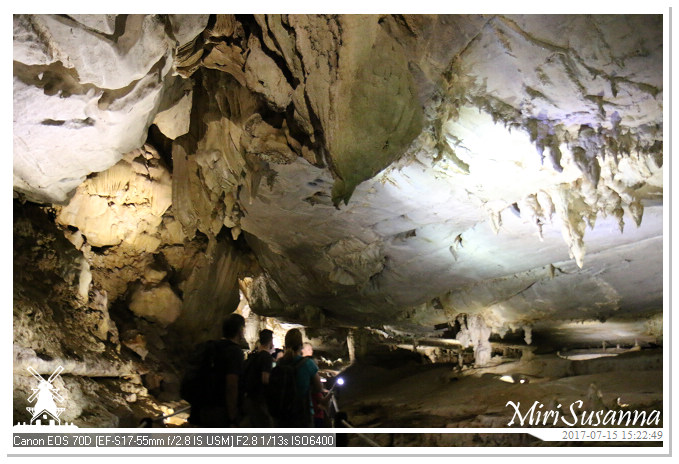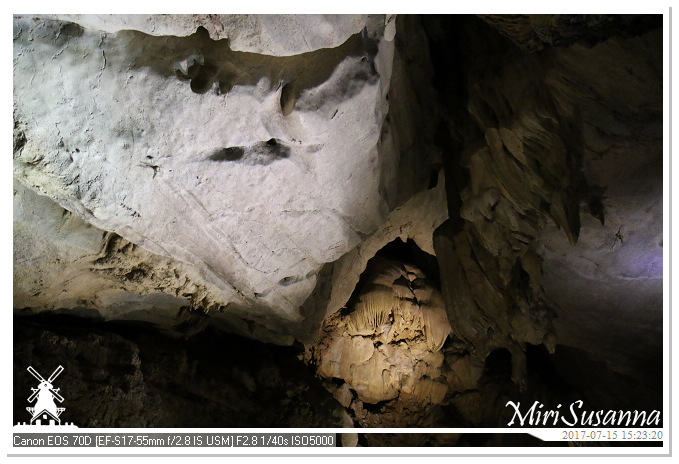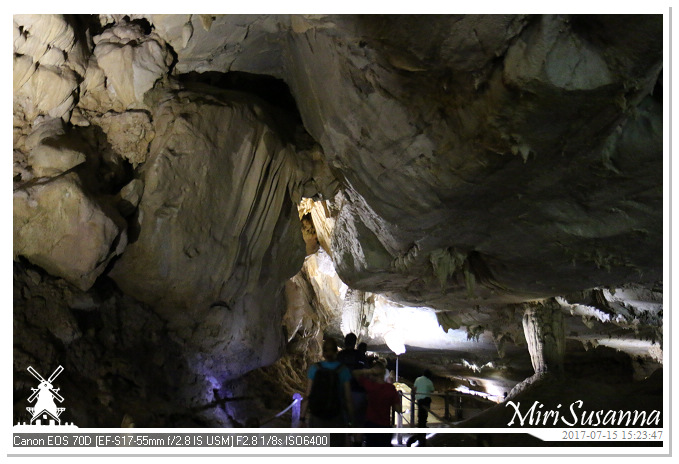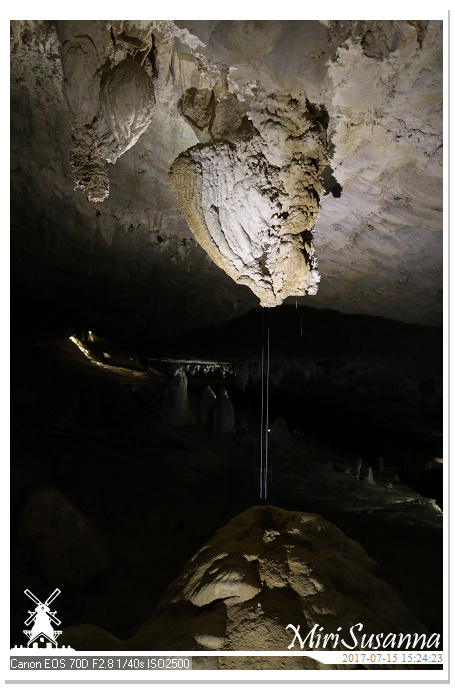 還在成長中的鐘乳石。
Most of the stalactites and stalagmites in this cave are still growing.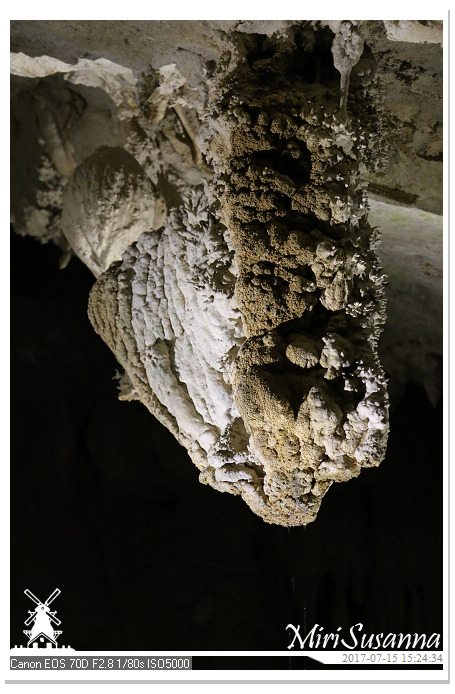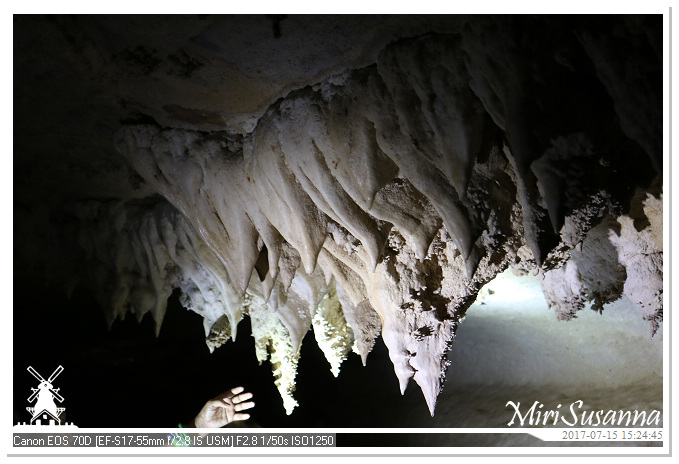 有的鐘乳石上履著一層"奶粉",稱為"月奶石"。
Moonmilk (sometimes called mondmilch, also known as montmilch or as cave milk) is a white, creamy substance found inside limestone caves.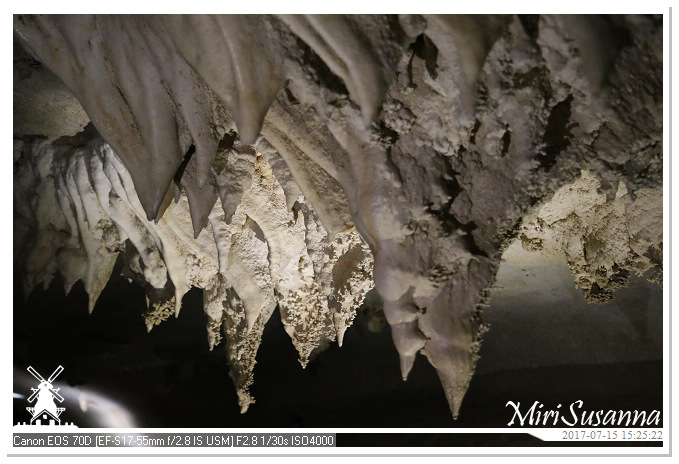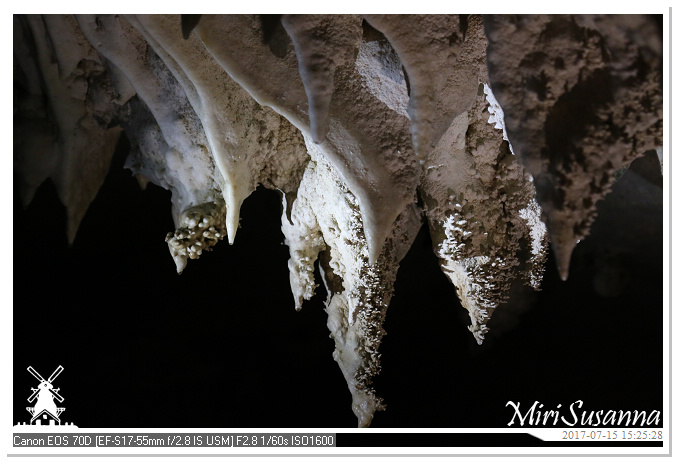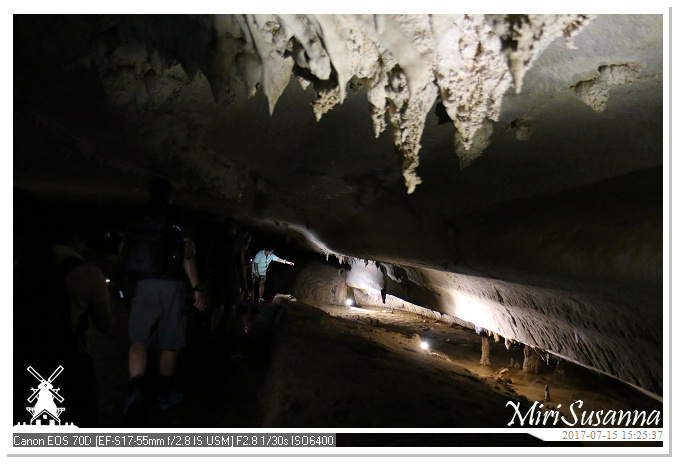 類似蜘蛛網的黏網。
This's sticky worm web made by insect larvae. It sticky and very similar to spider web. In New Zealand and Australia, it called glow worm. Larvae used those web to trap insect and feed on it (Thanks TA for extra info).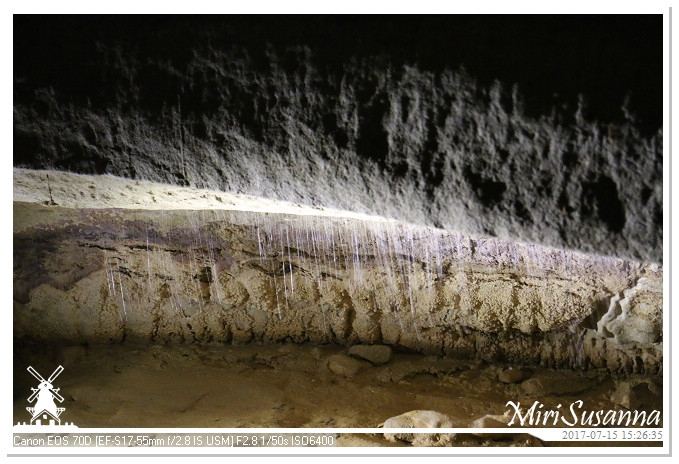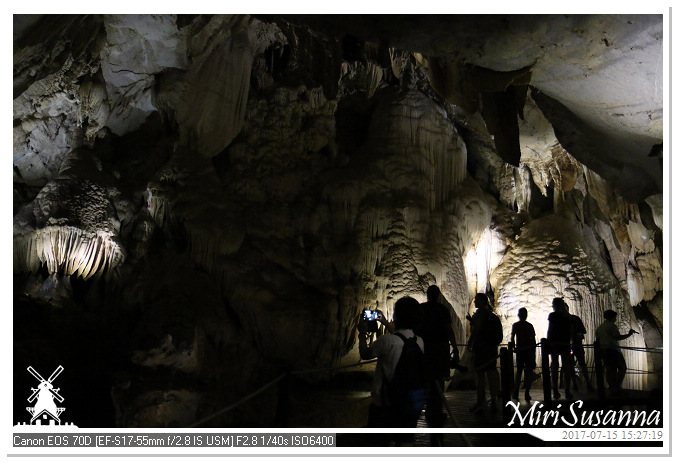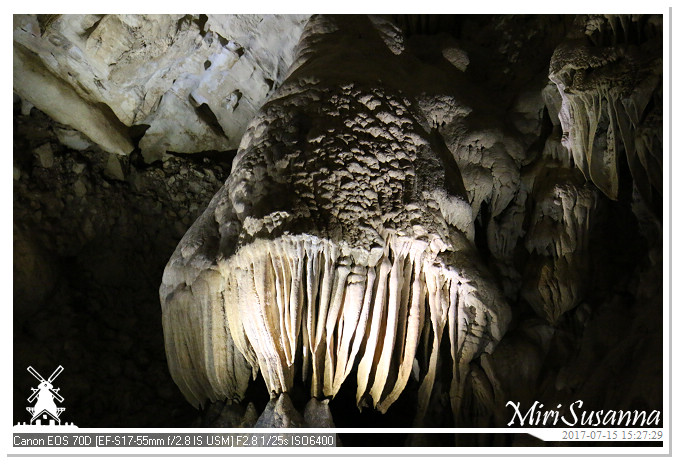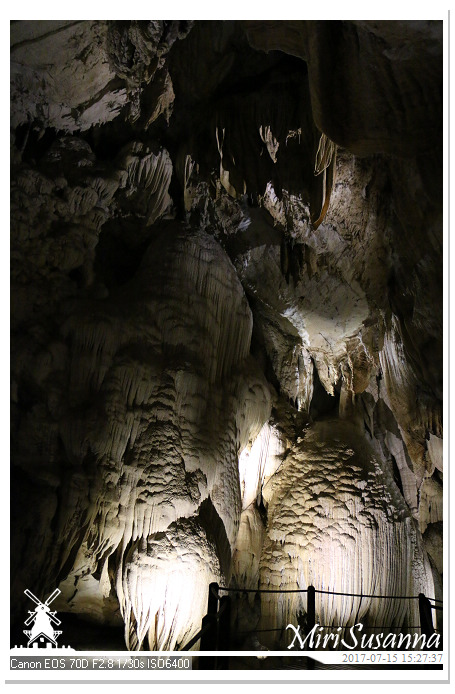 難以言喻的美!
Wordless beauty!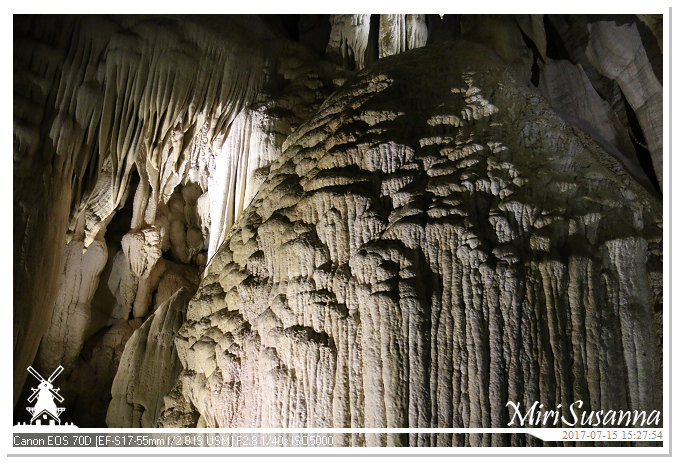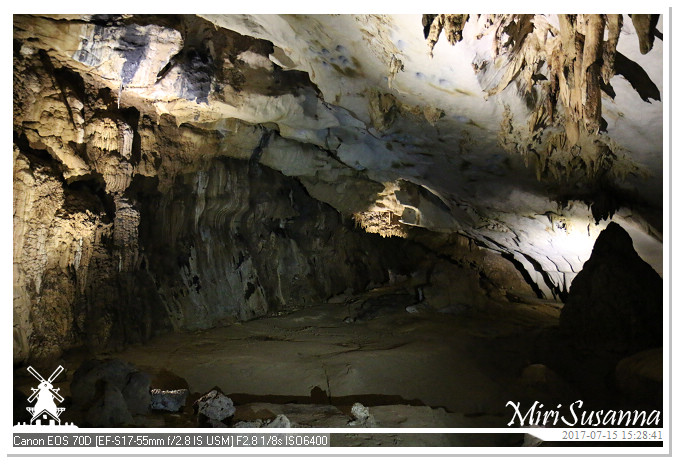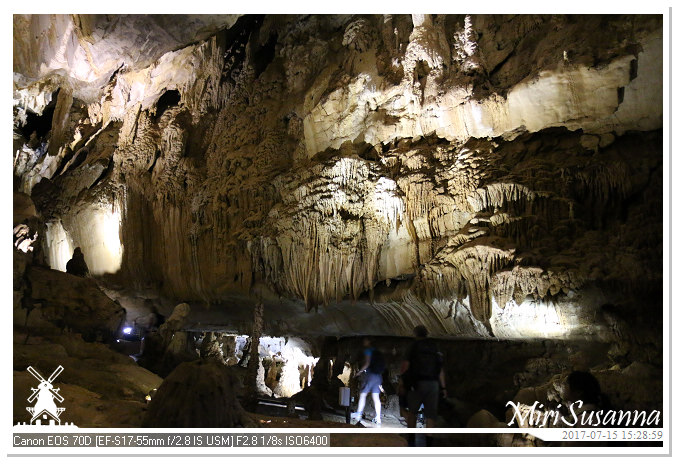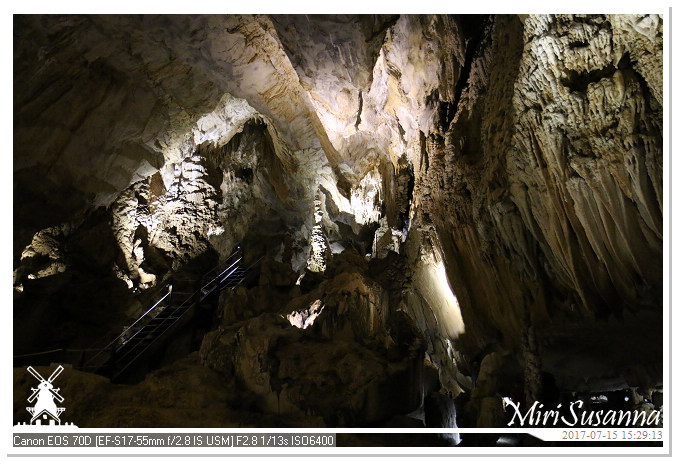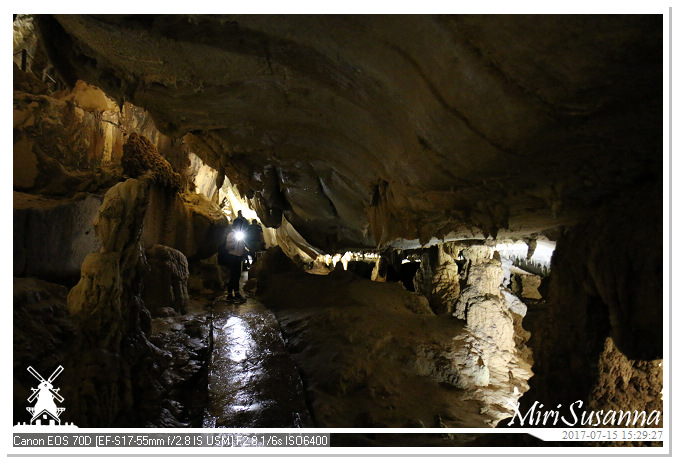 濕嗒嗒的洋灰步道。
It's quite wet at some parts in this cave.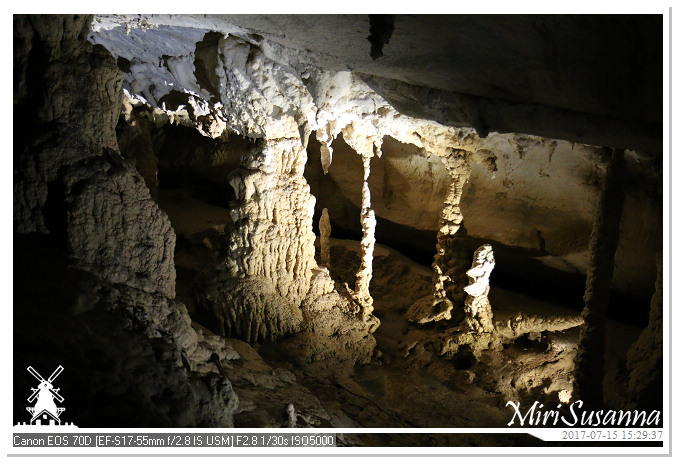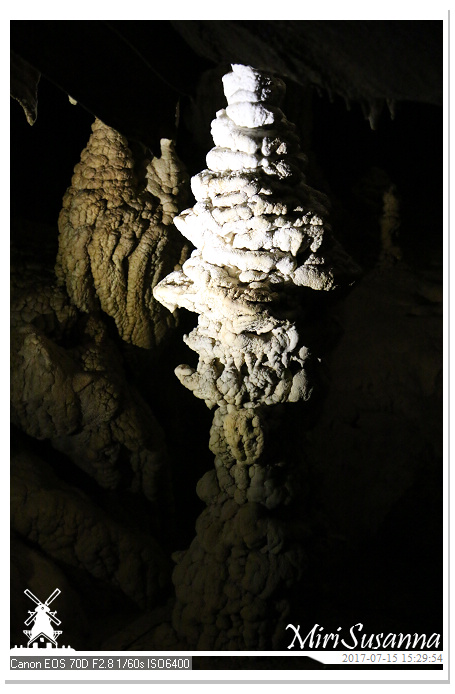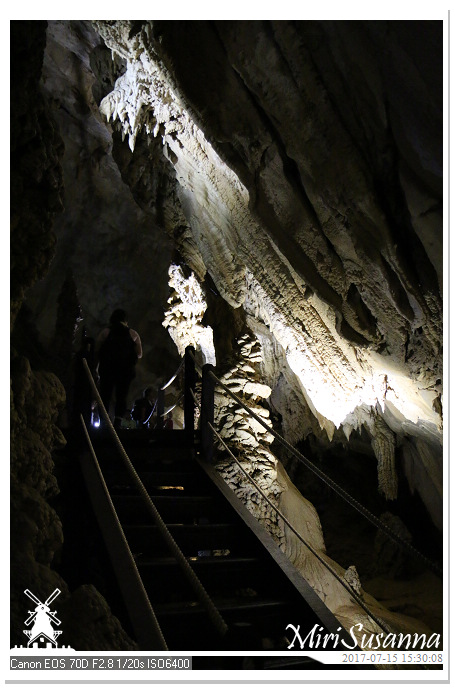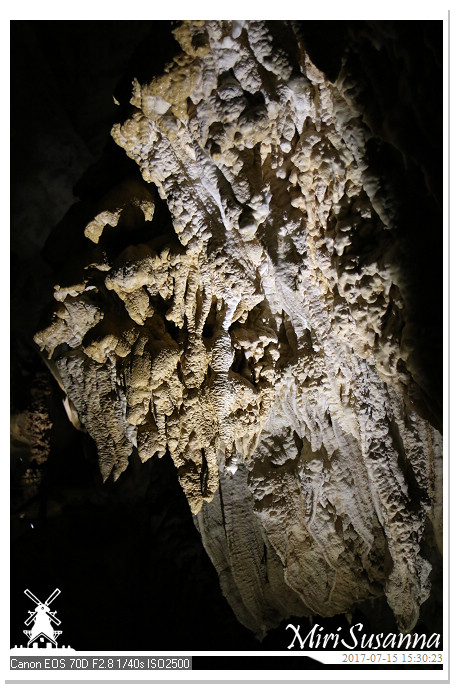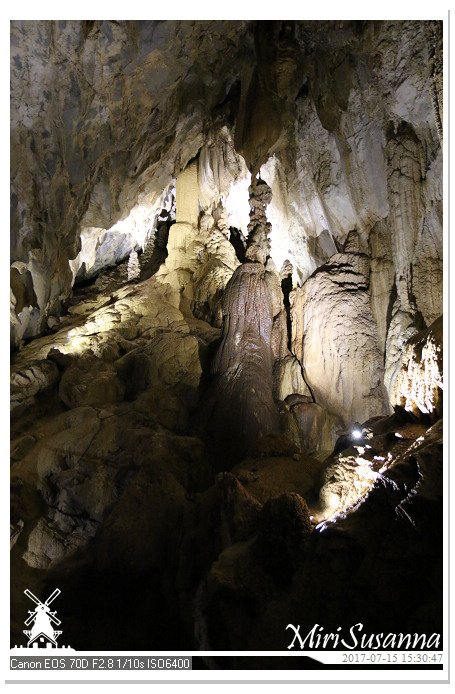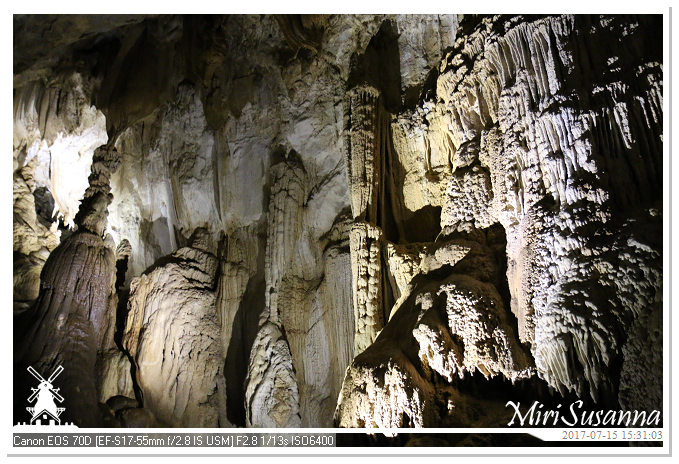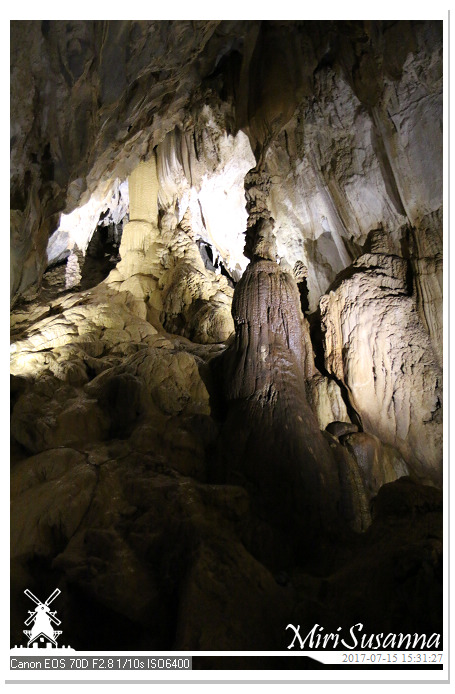 當鐘乳石和石筍連在一起時就成了石柱,就像褐色的這根。它的顏色則與水中的礦物質及各種環境因素有關。
When stalactite and stalagmite join together, they form a pillar.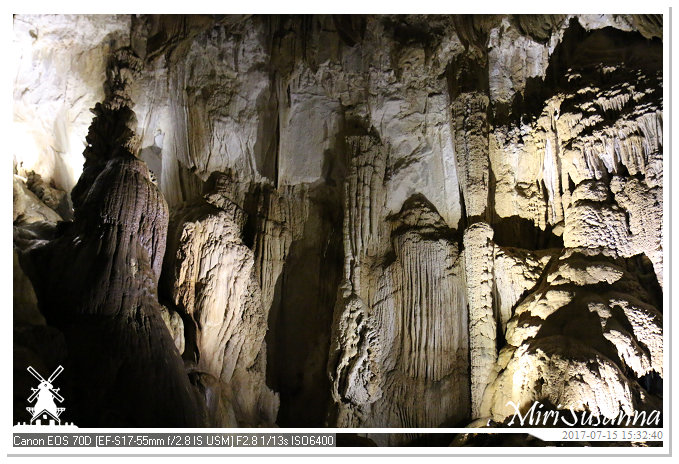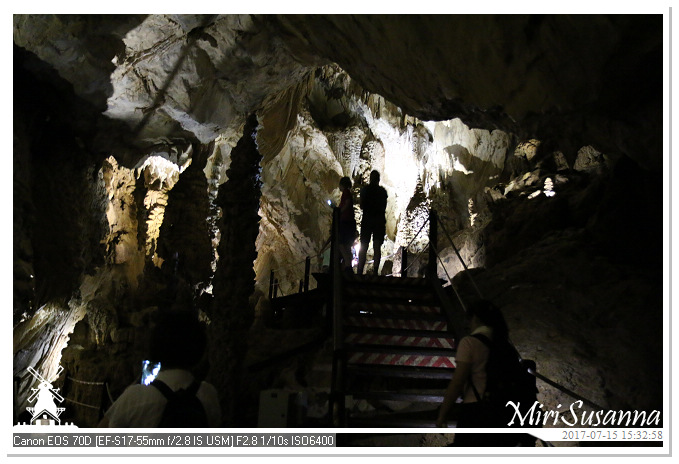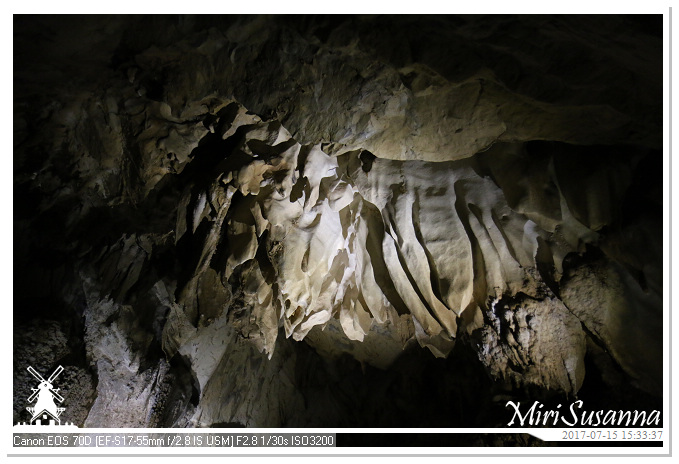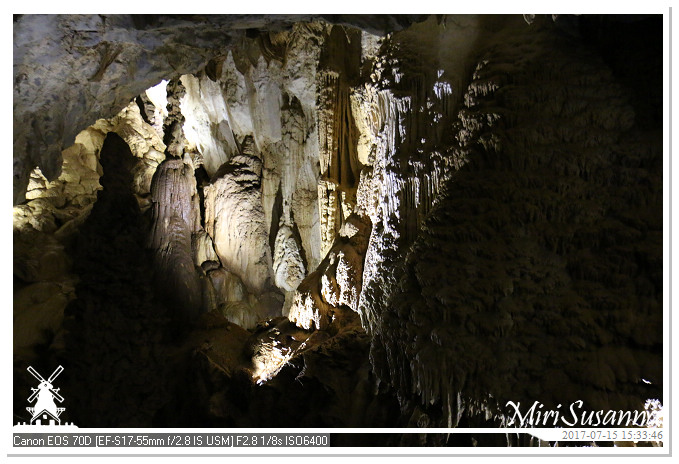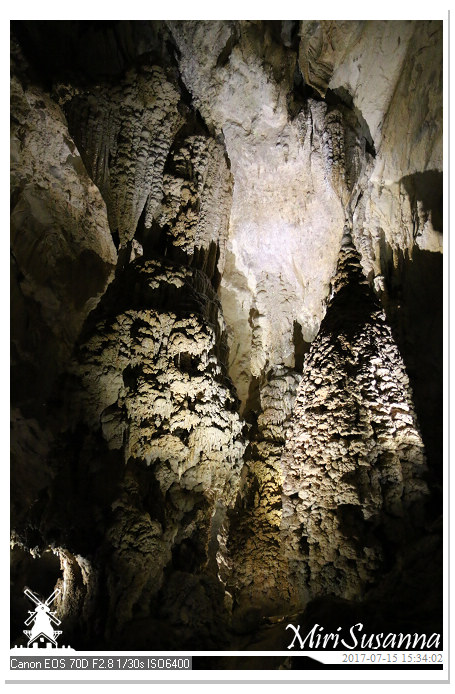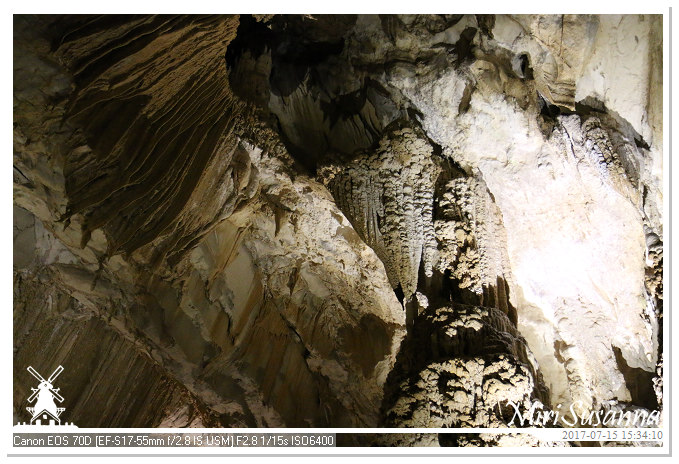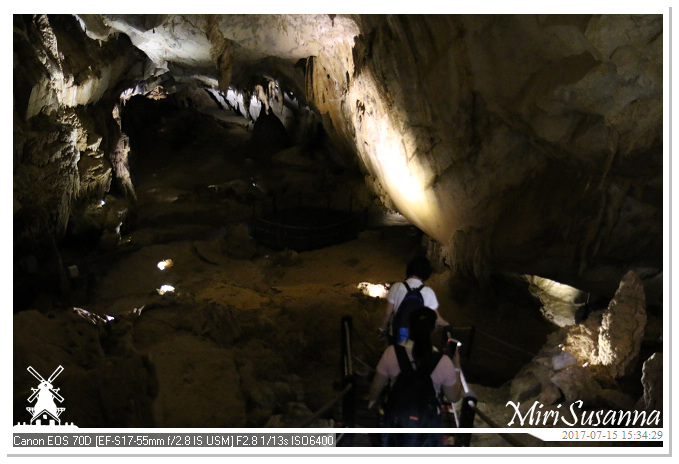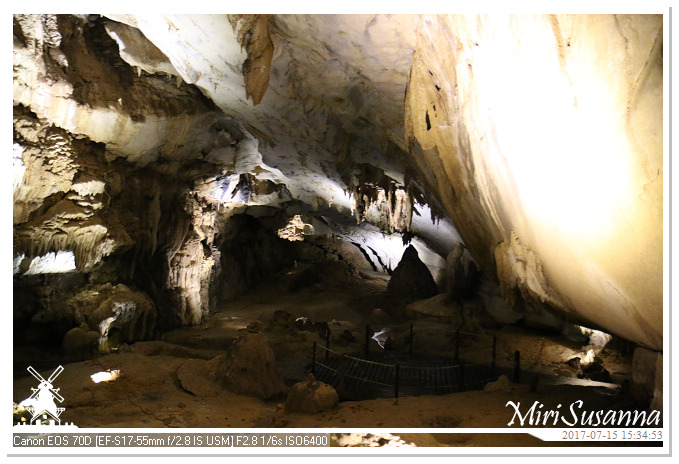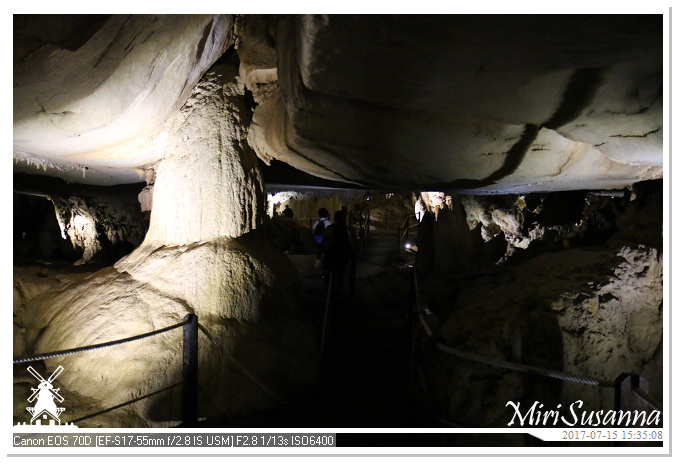 這石柱就像從洞頂瀉下的一坨。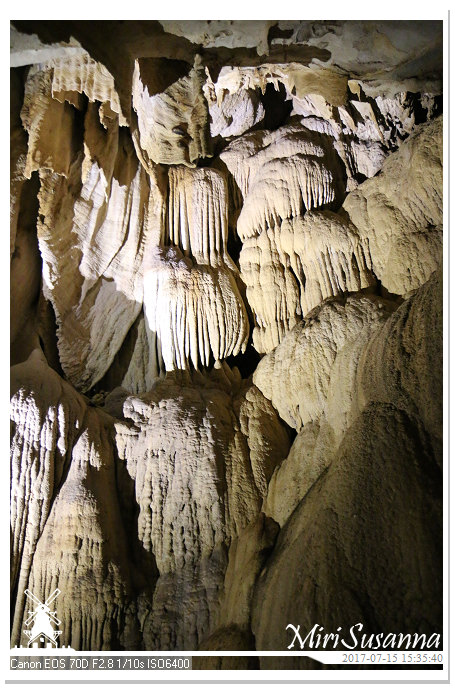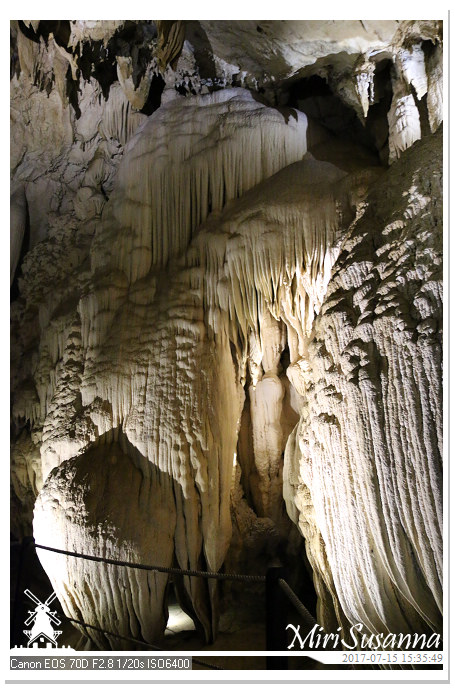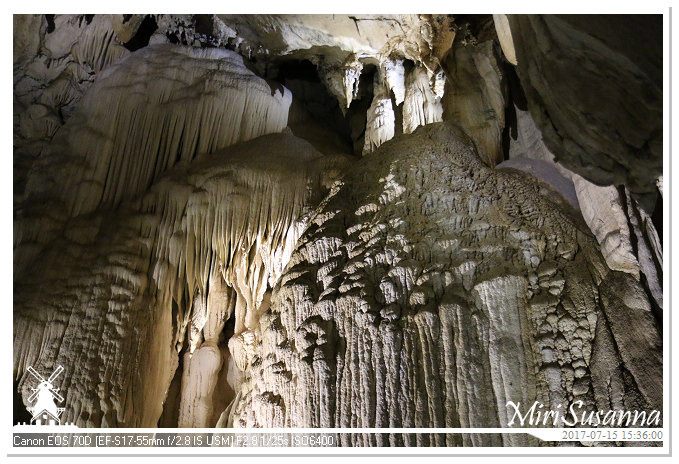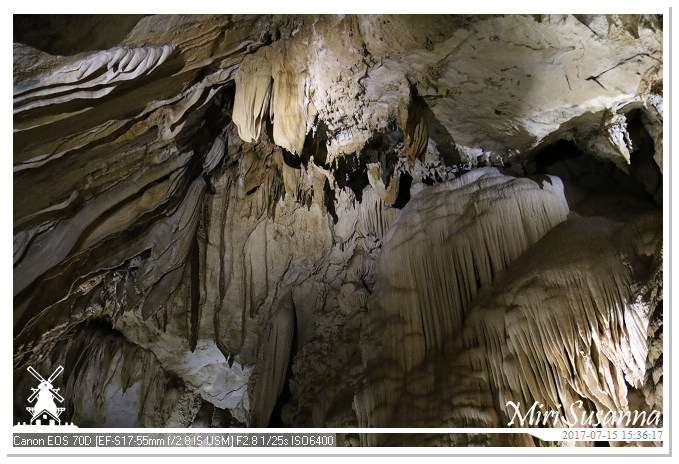 Different rock formations together.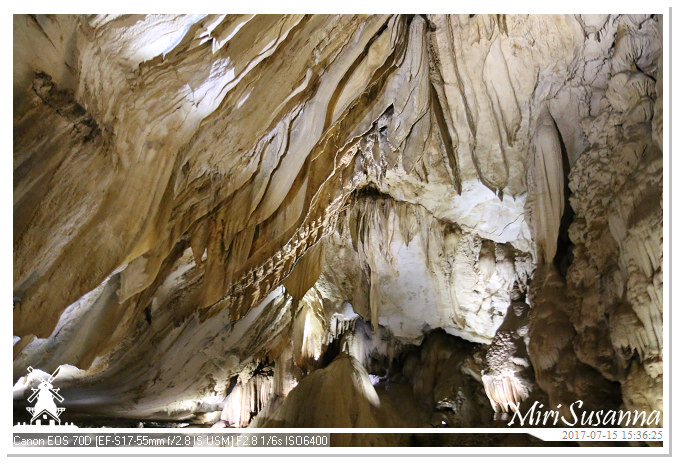 這些石片的就像是垂下的布簾。
These stone slices seem like hanging curtains.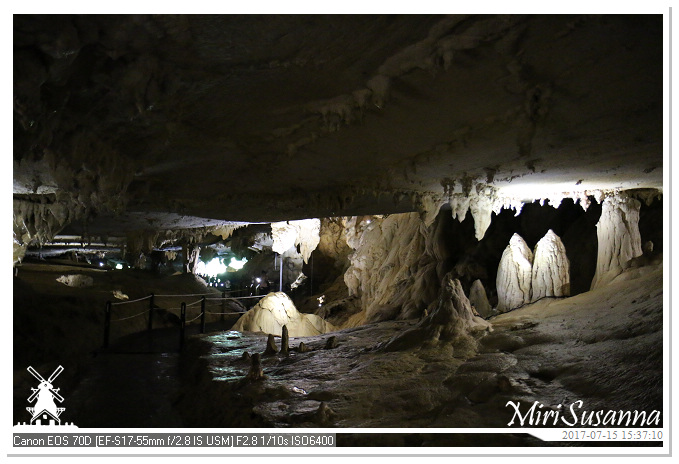 往洞口走。
Heading back to entrance.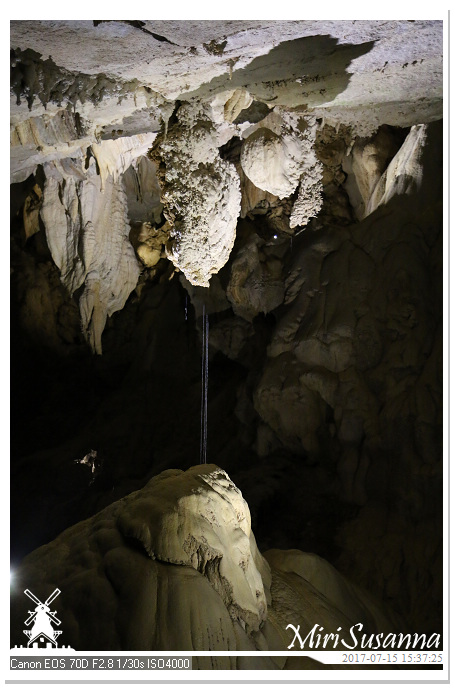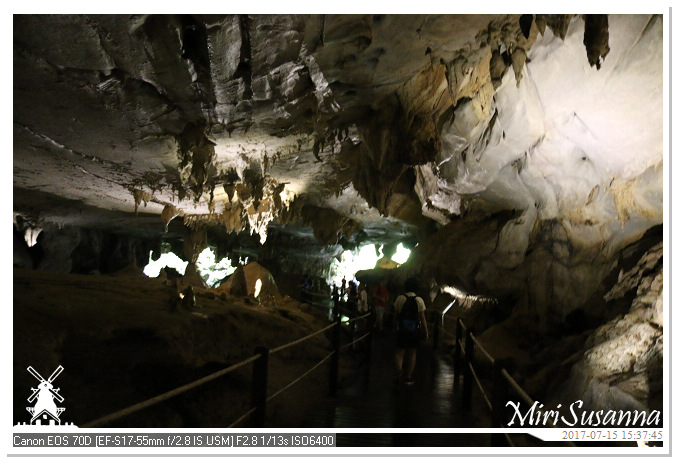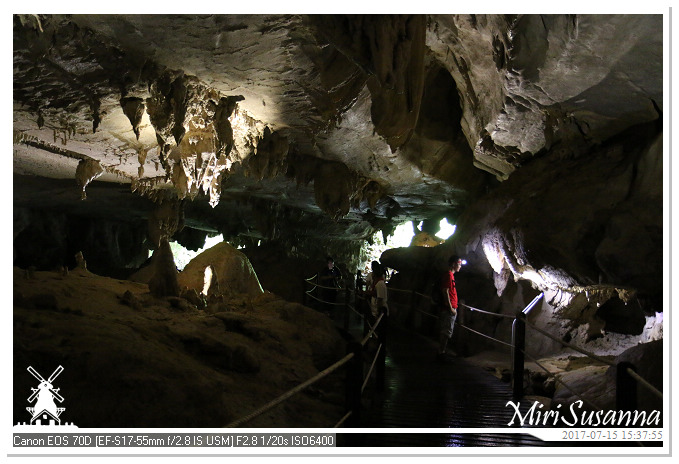 比對上次的照片,發現這次完全沒有用閃光燈拍照。
Compare with the photos of last trip, I just discover that I didn't use my flash light in cave at all.
~。Next post。~
〔17〕返馬之總匯:
All post of Malaysia 2017:
[catlist name="〔17〕返馬"]