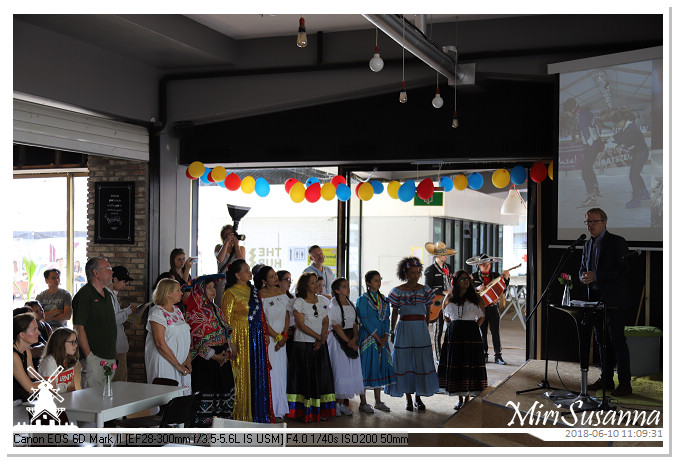 昨天,在恩荷芬The Hub舉行的2018年國際嘉年華圓滿結束。受CLO的邀請,我給這次嘉年華拍了活動照片,分八輯上傳分享。
Yesterday, International Festival Eindhoven 2018 is successful organized by NewBaseProjects with supports from Stichting Centro Latinoamericano de Orientación (CLO), The Hub Eindhoven and Gemeente Eindhoven. The event's pictures will be shared in 8 posts as followed:
Whole event photos: Part 1 (this post), Part 2
Plus 6 subsets of shows' pictures:
迷你遊行 Mini Parade
快閃機械酷舞 Flashmob EMOVES
印度舞蹈 Indian Dance by Sonali
熱情森巴 Escola de Samba Os Malandros
挑戰饒舌 Global Goals Rap Challenge by Jermain Bridgewater
哥倫比亞熱舞 Colombian Dance by Grupo Colombia

Event introduction: (source: https://www.expatfaireindhoven.nl/international-festival/)
Outside the Expat Fair, the annual International Festival Eindhoven (IF) will take place. The festival brings locals and internationals together.

The International Festival is an explosion of colour. Different nationalities and international organizations from Eindhoven will meet to sing, talk, dance, eat and drink, and to share their culture, customs and traditions. It is a podium to express feelings and ambitions, and to showcase projects, art, technology and design; a perfect way to bring cultures closer. It is a free multicultural event and open to everybody.

The IF will offer an international entertainment programme, and a colourful market with food, drinks, hand-made products like art and jewellery. The market will be combined with live music from (inter)national and local artists and, of course, entertainment for children. Inside the Hub Eindhoven for Expats, you can enjoy conferences and workshops and much more..

The International Festival includes a colourful musical street parade with all international communities and national artists, dressed with their traditional customs. To the tune of the music, the street parade, with kids and adults, national and international artists, will tour the Festival venue.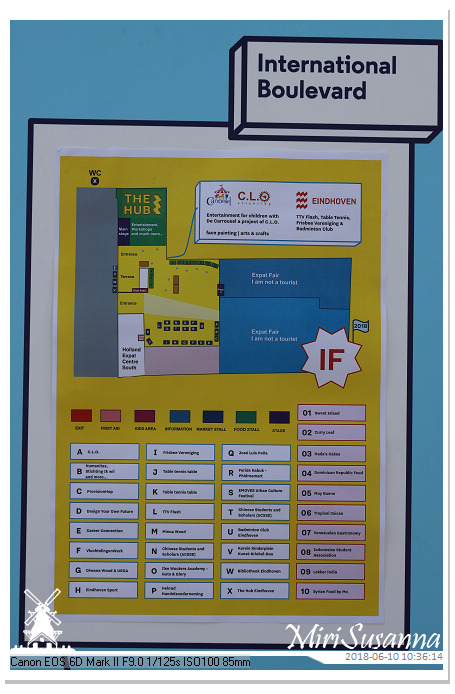 活動分兩個區域:Main stage在The Hub,Stage 2在VDMA外的露天廣場。廣場上也有許多團體的活動檔口。
There were two sections: Main stage in The Hub, and Stage 2 at outside of VDMA building.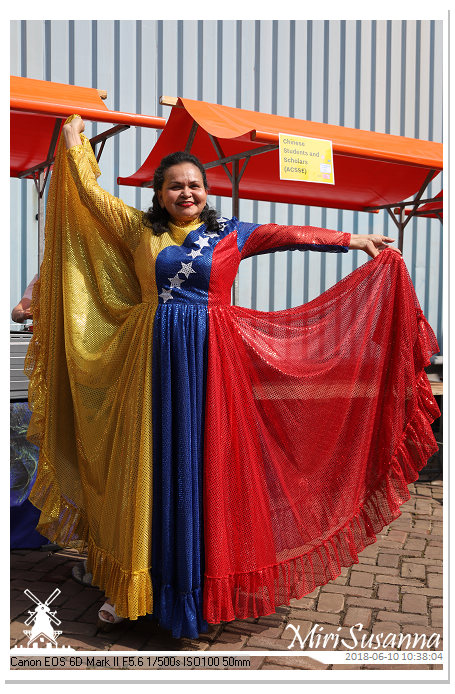 委內瑞拉國旗。
From Venezuela.


活動主持人之一在背稿。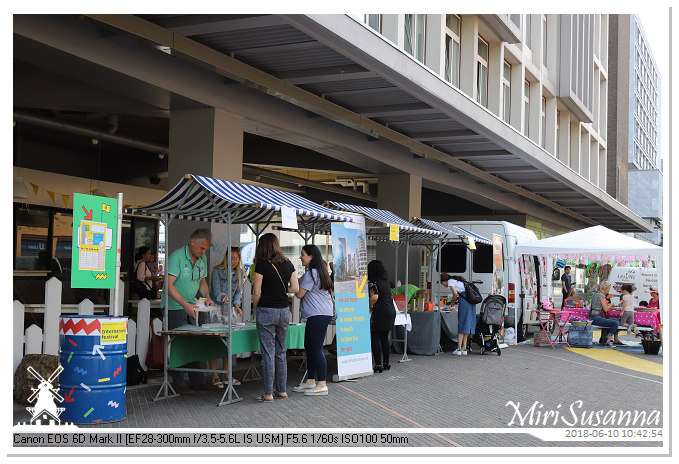 Information point.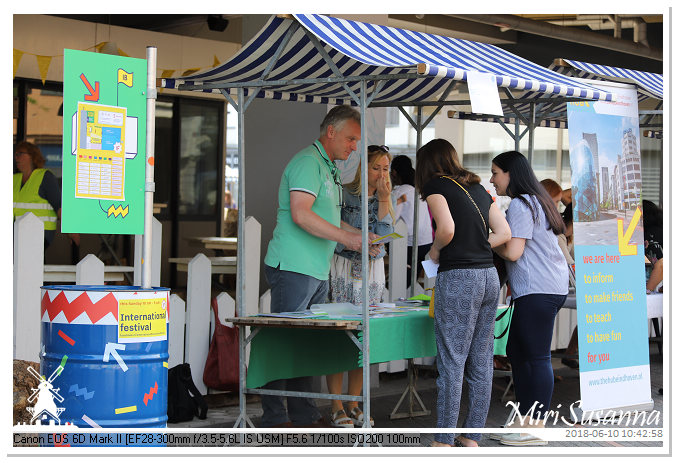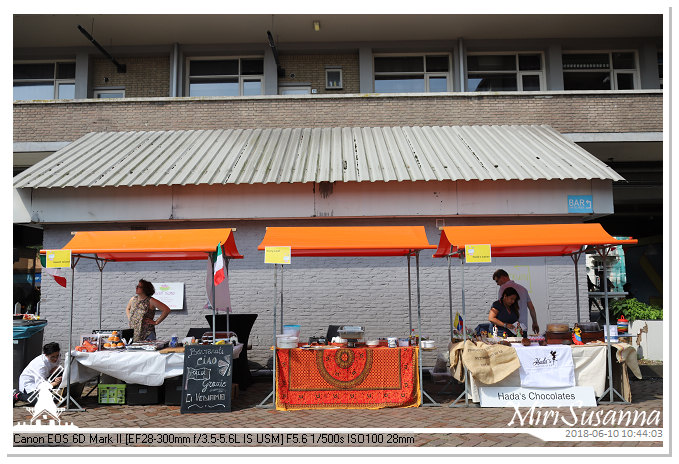 檔口在準備中。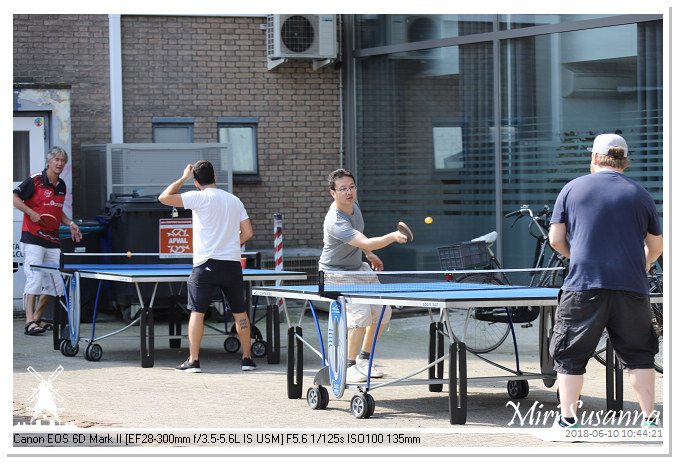 Eindhoven Sport的桌球區。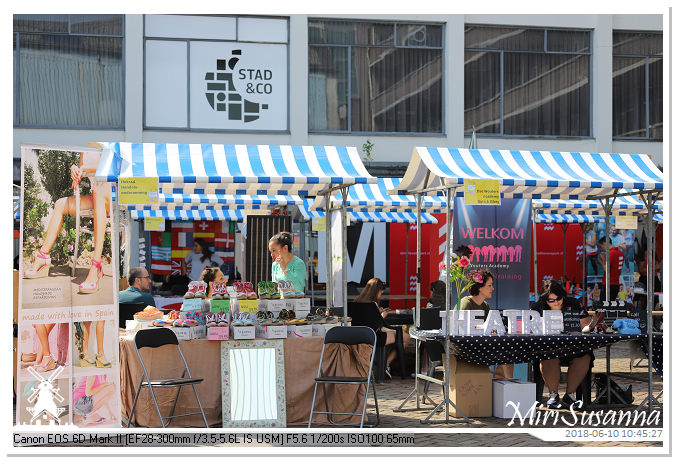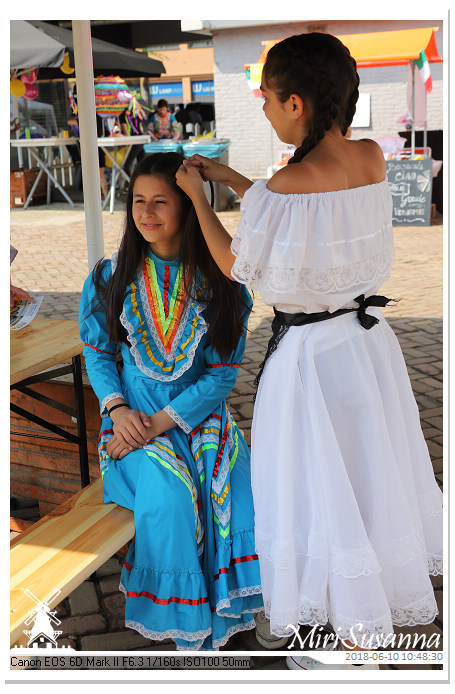 墨西哥女孩。
Mexico's girls.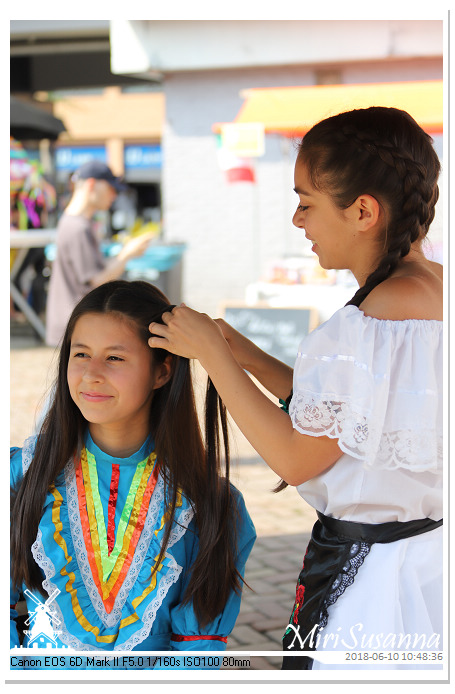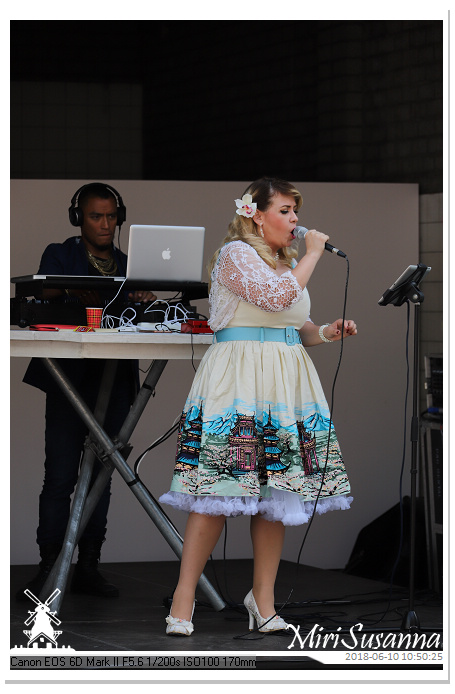 Easy music by Mildred.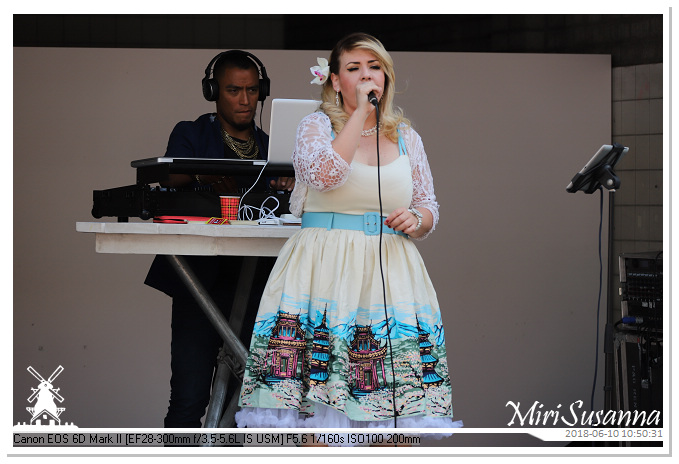 天氣很熱,大概有攝氏27度,這戶外賣巧克力好像不合時宜吧?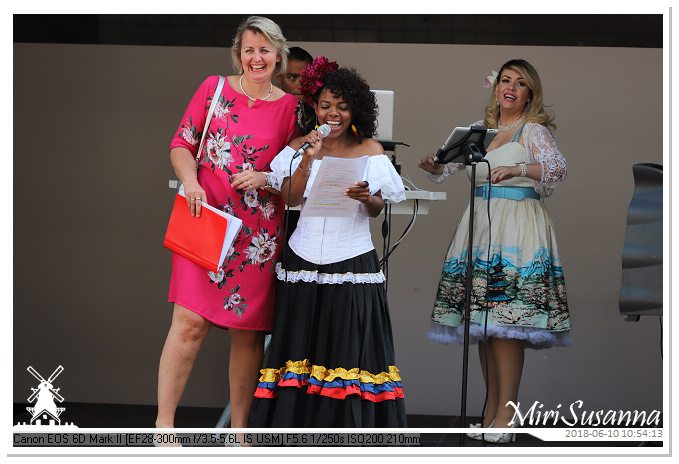 準備開場。
Ready for opening.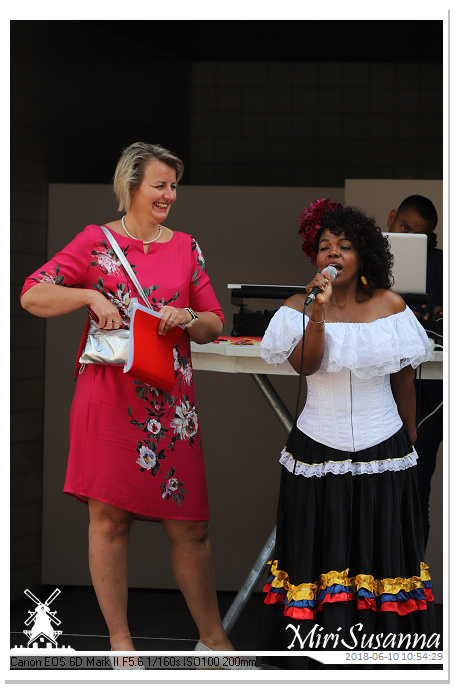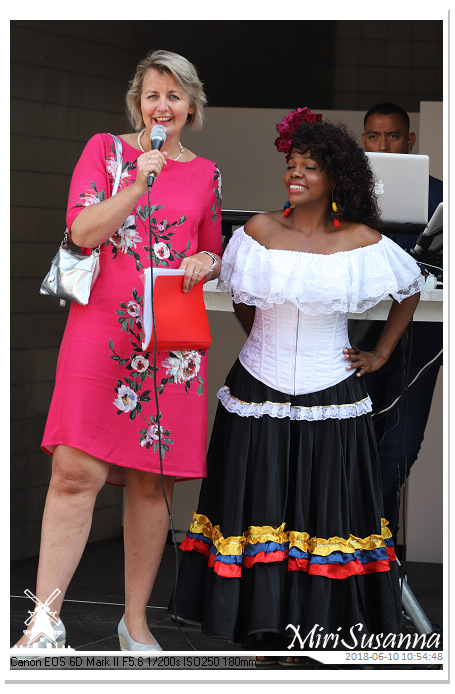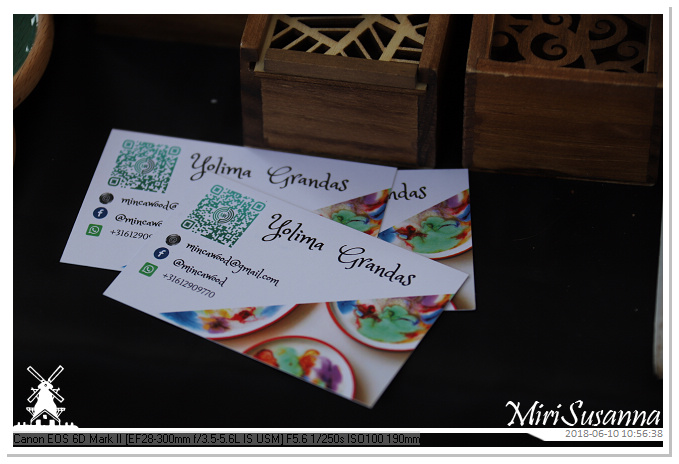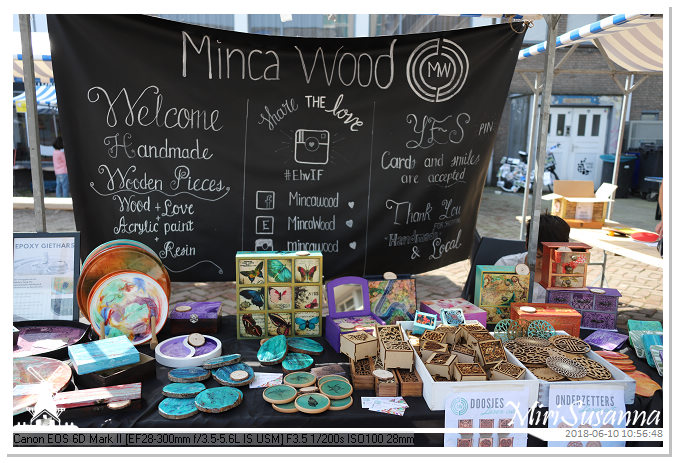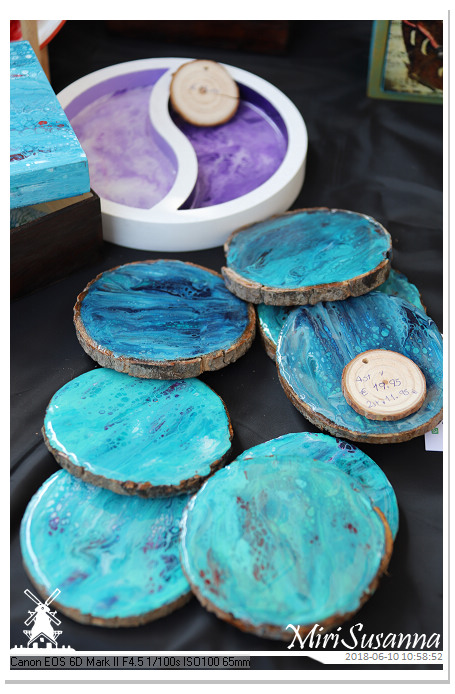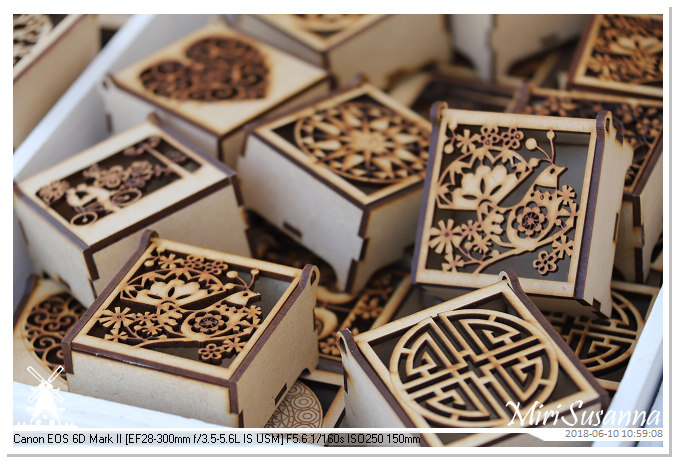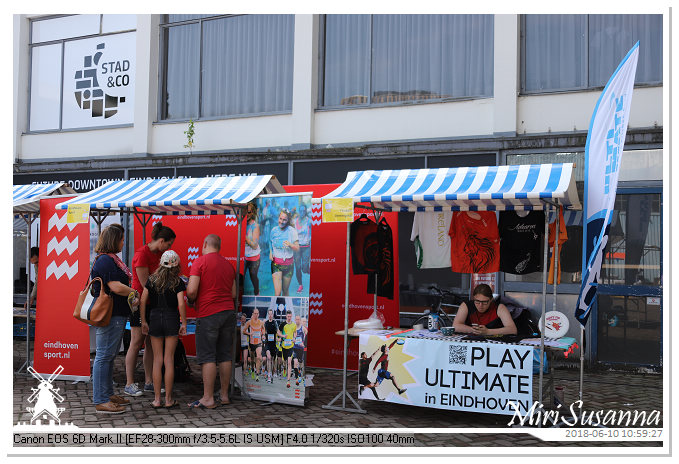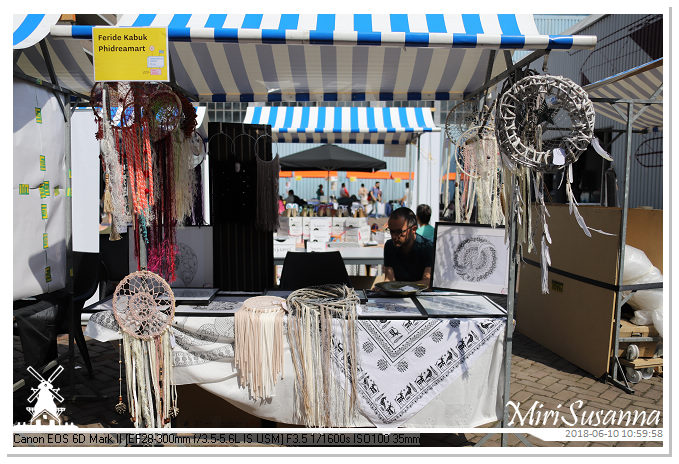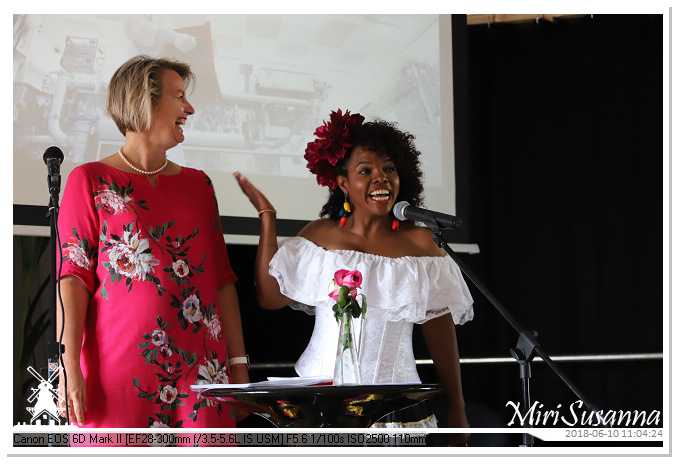 Opening ceremony at main stage in The Hub.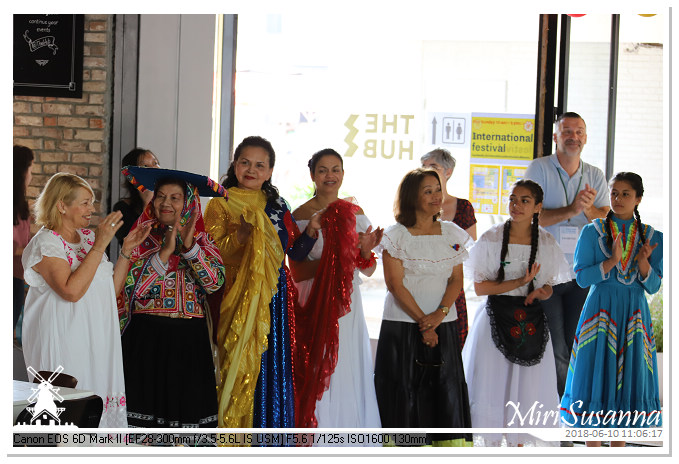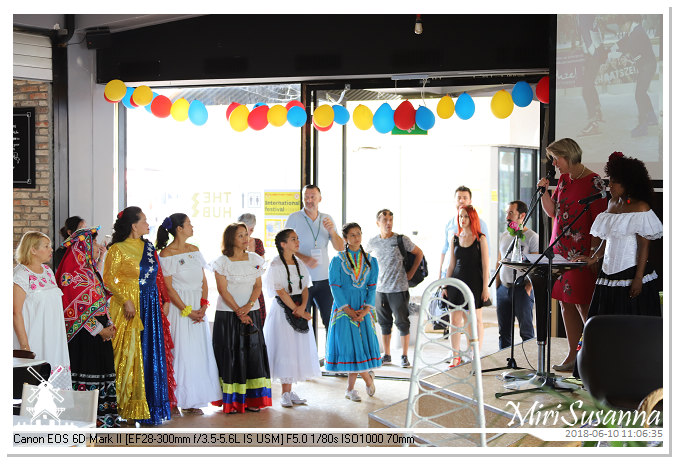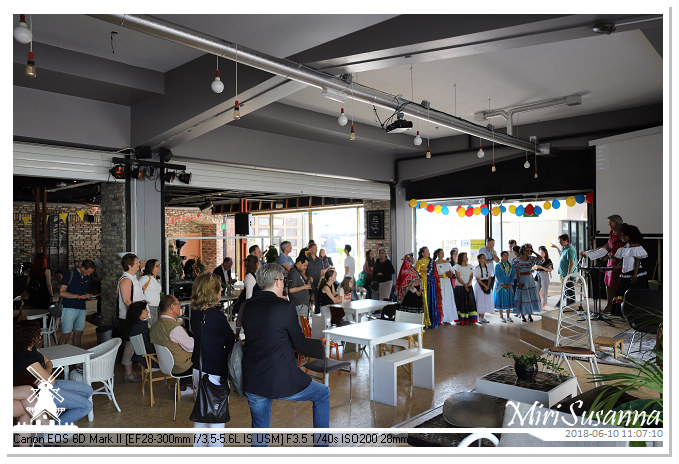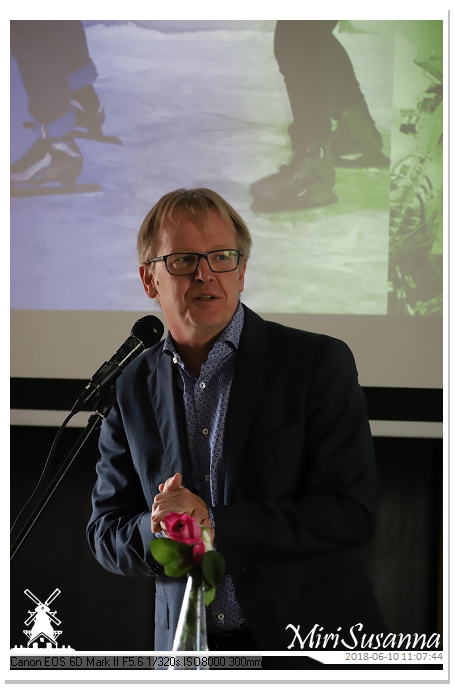 Opening by Peter Bailliere, Head of HR ASML Worldwide.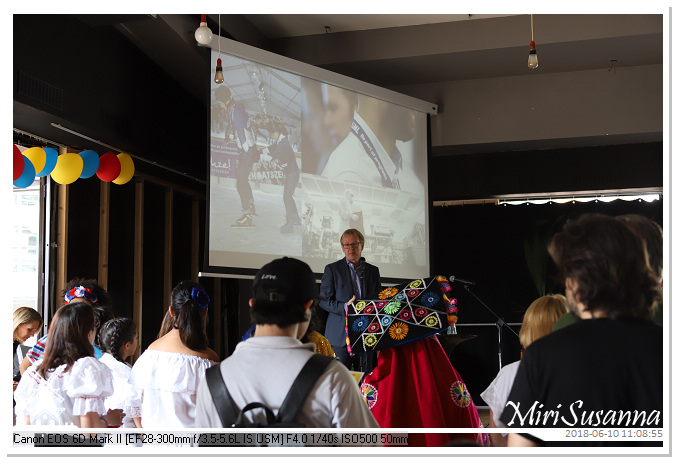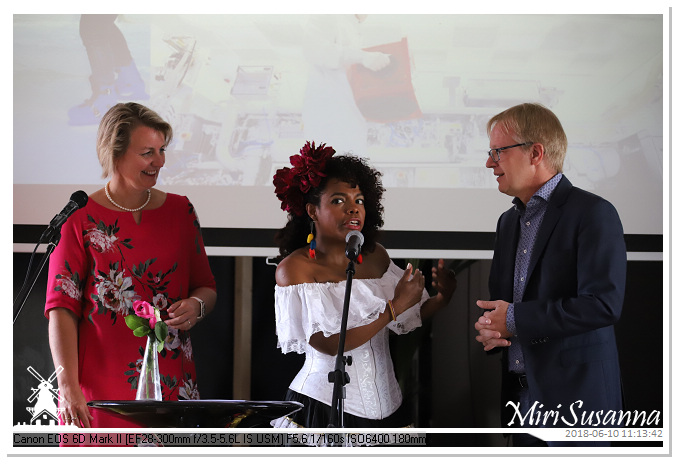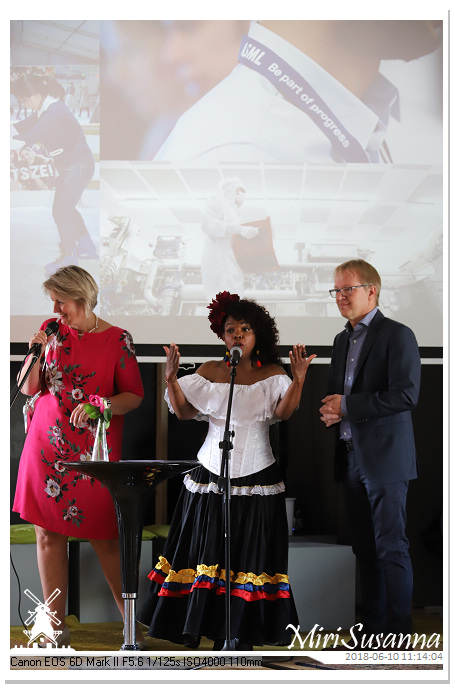 活動正式開始囉!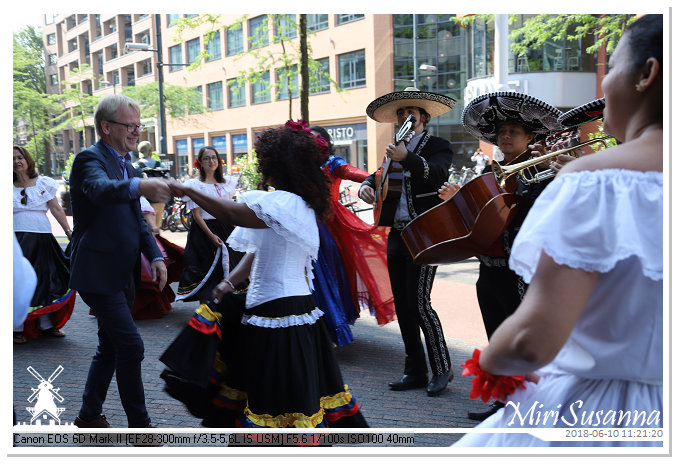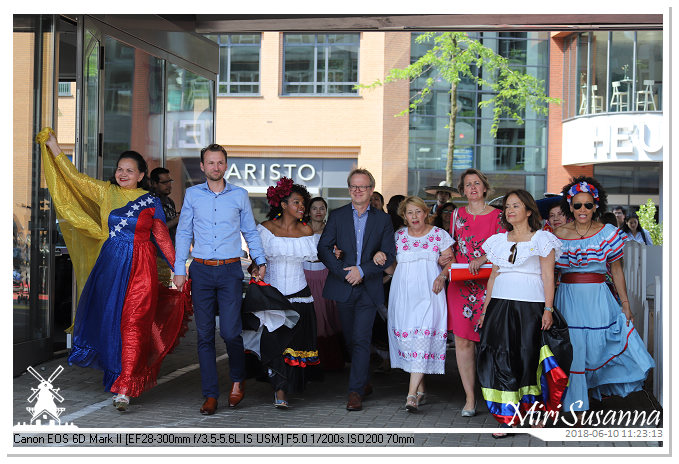 迷你嘉年華遊行(更多照片:點此)。
Mini parade with Mariachis, artists and visitors (more pictures: click here).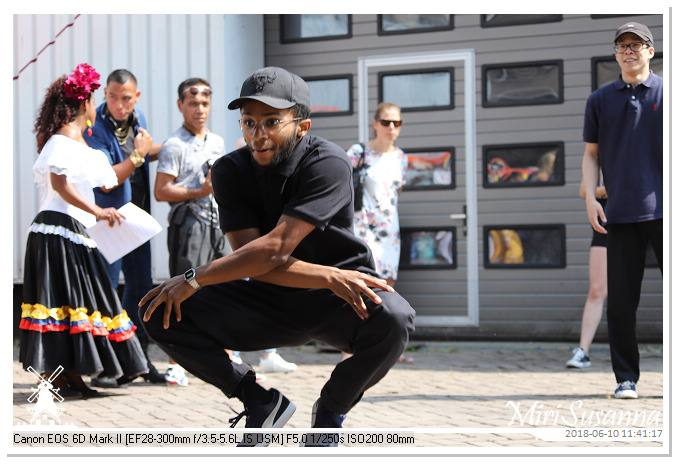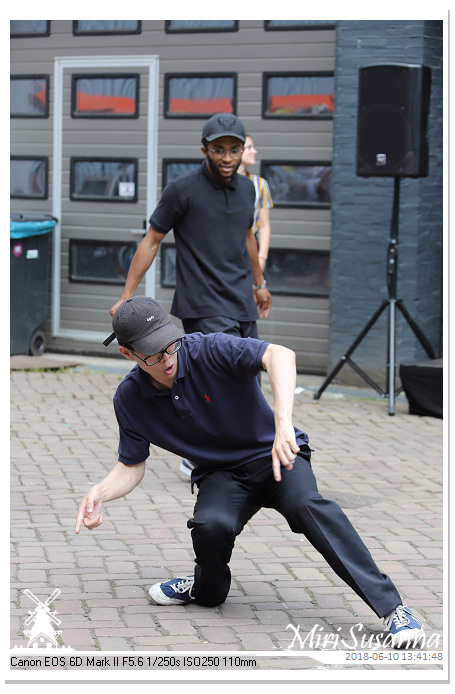 精彩的快閃機械舞(更多照片:點此)。
Wonderful show by Flashmob EMOVES (more pictures: click here).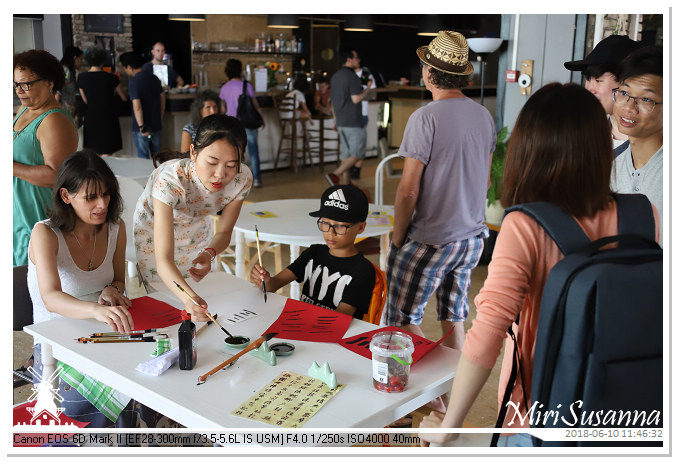 Chinese Cultural Workshop by ACSSE.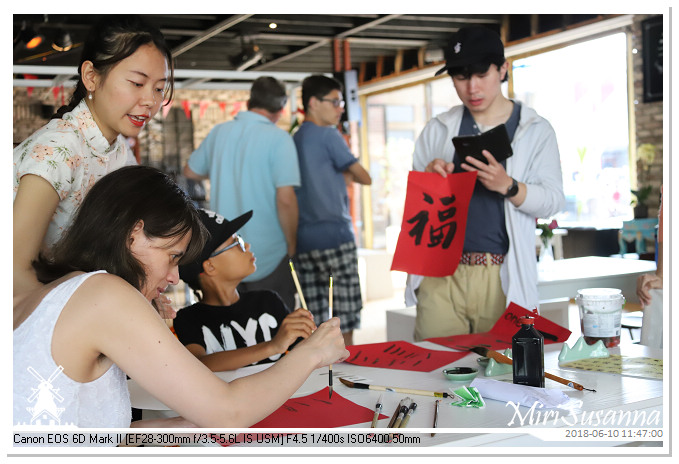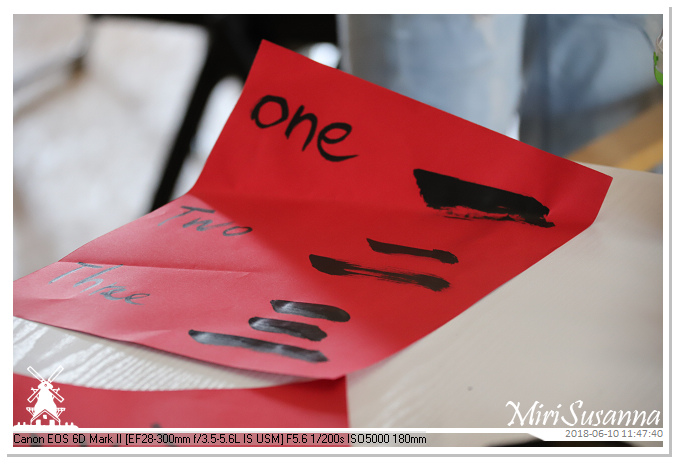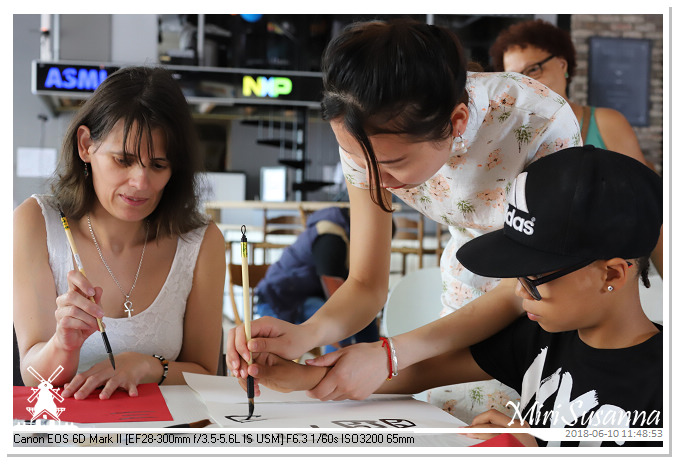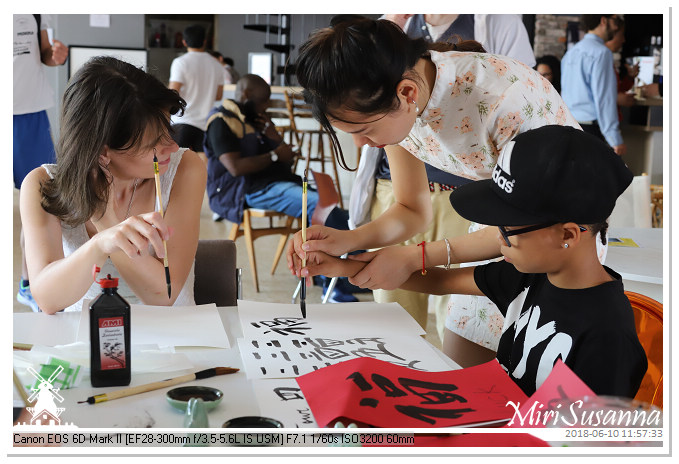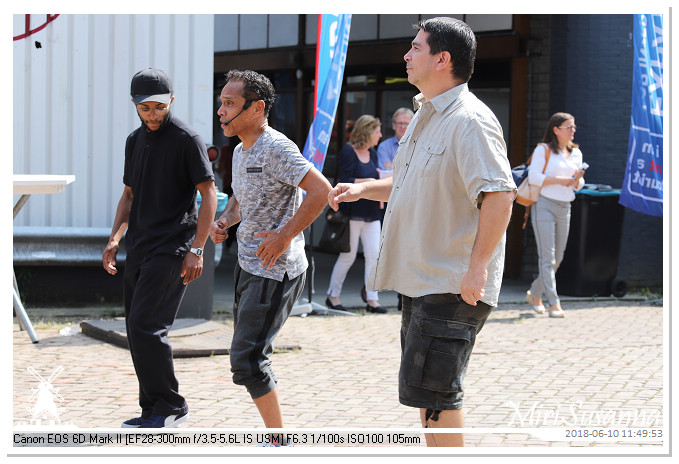 Salsa workshop by EasySalsa.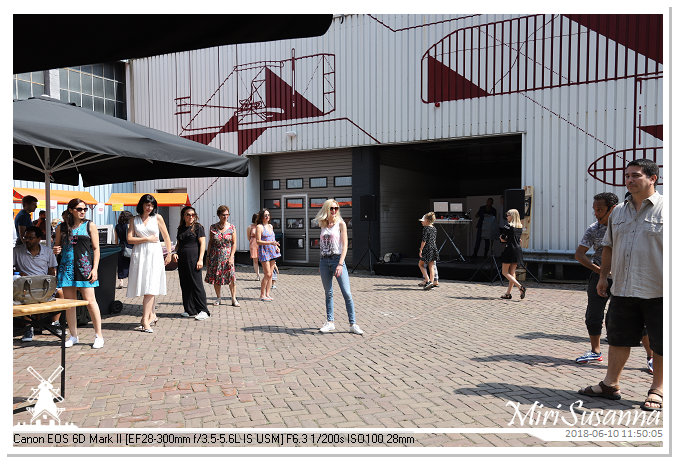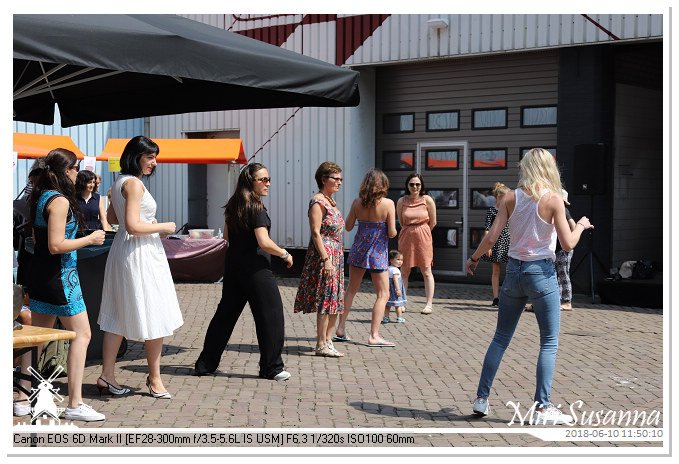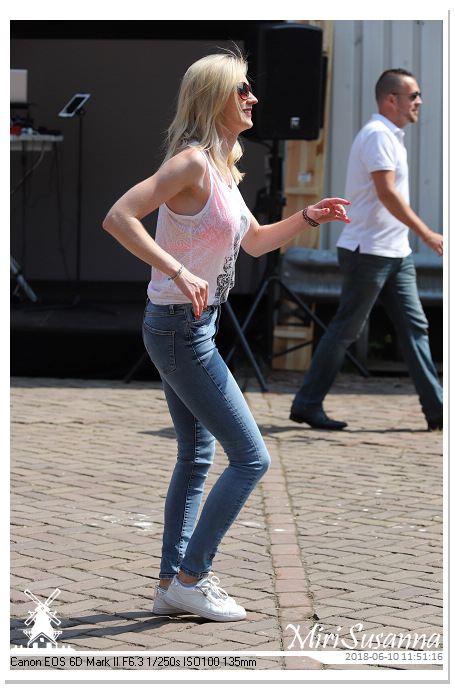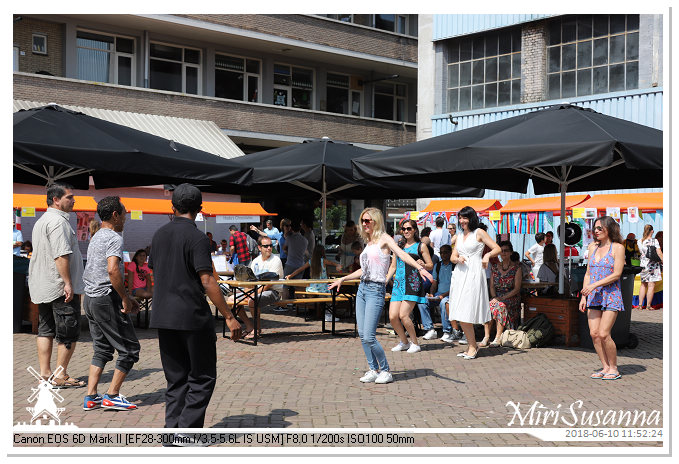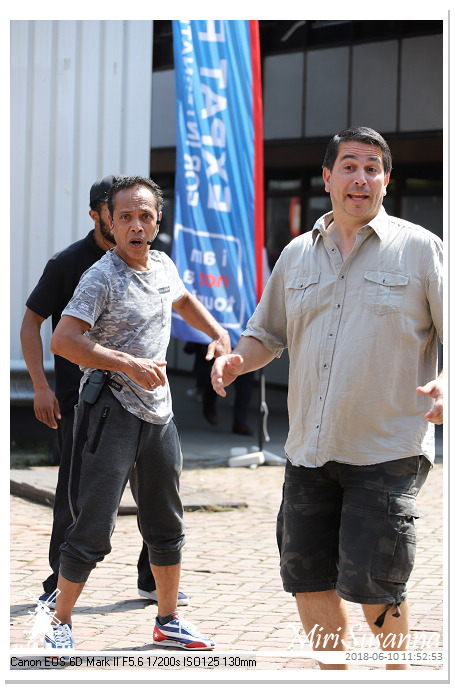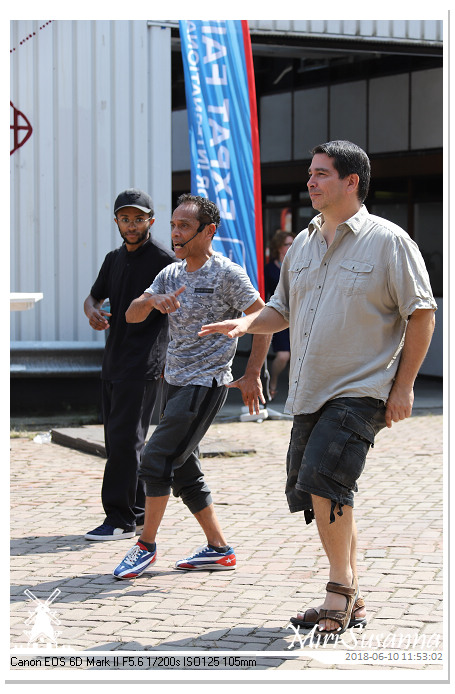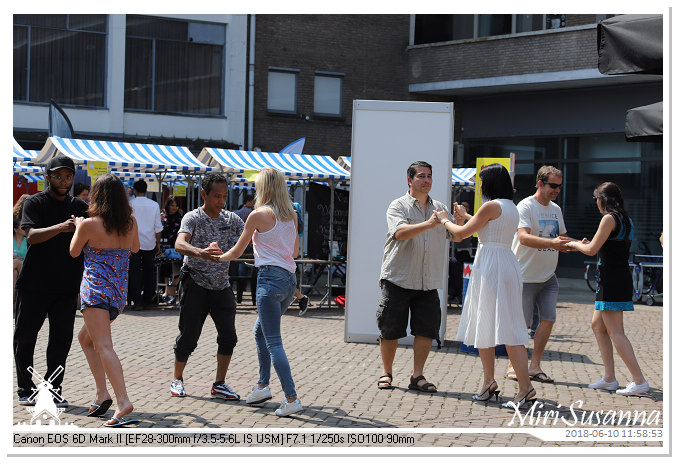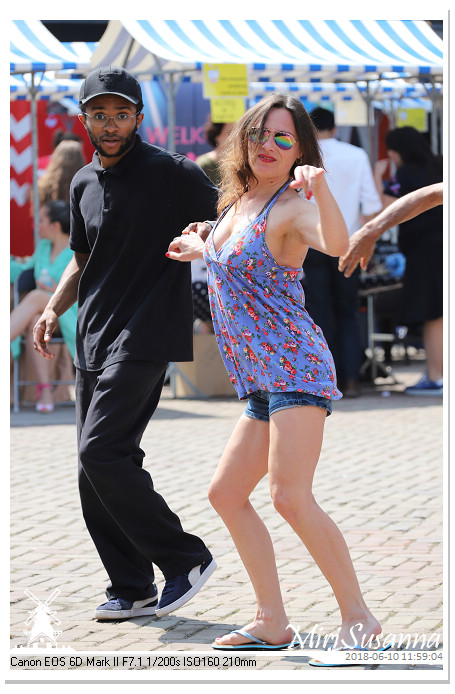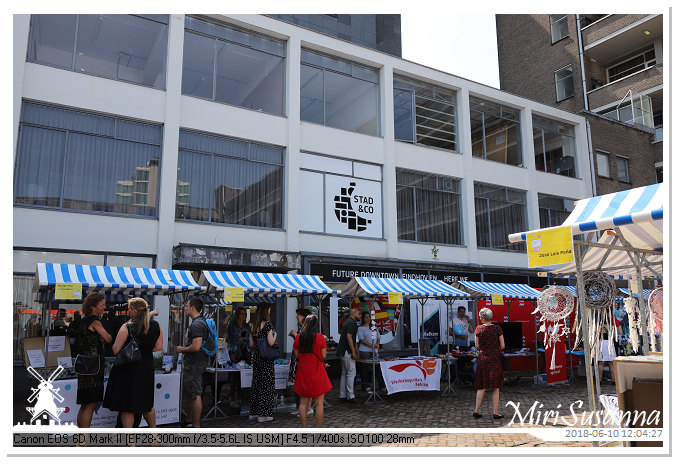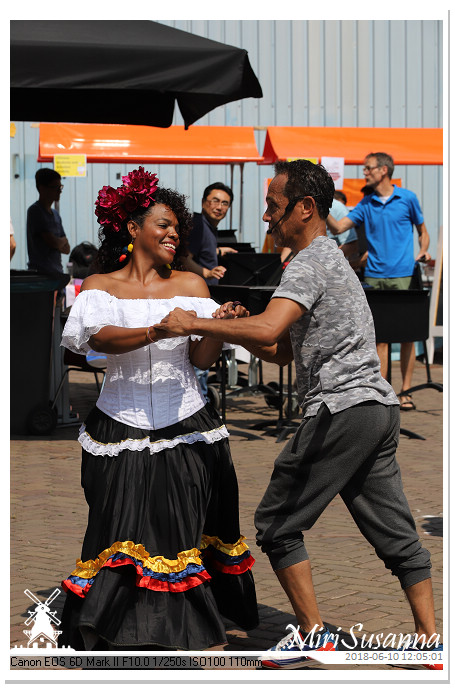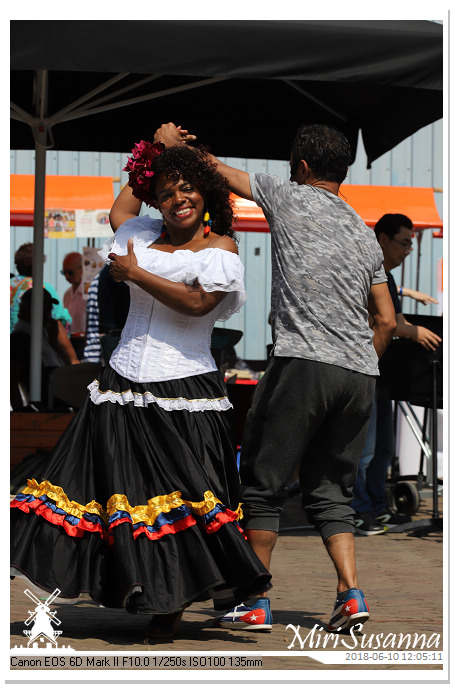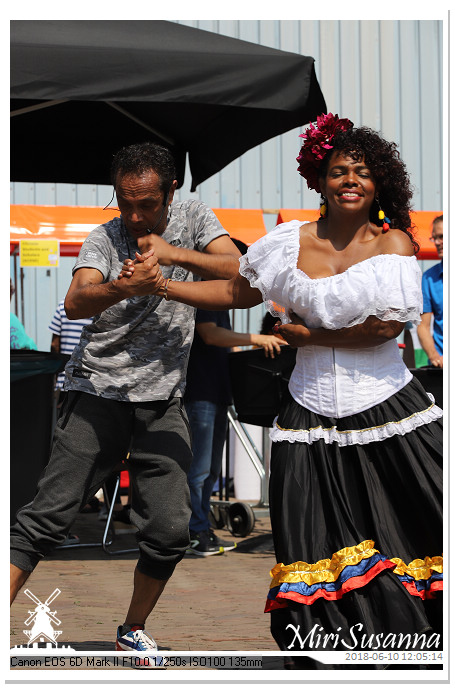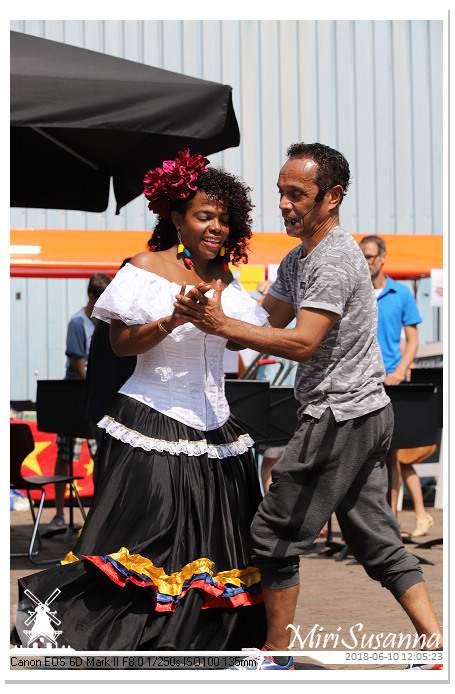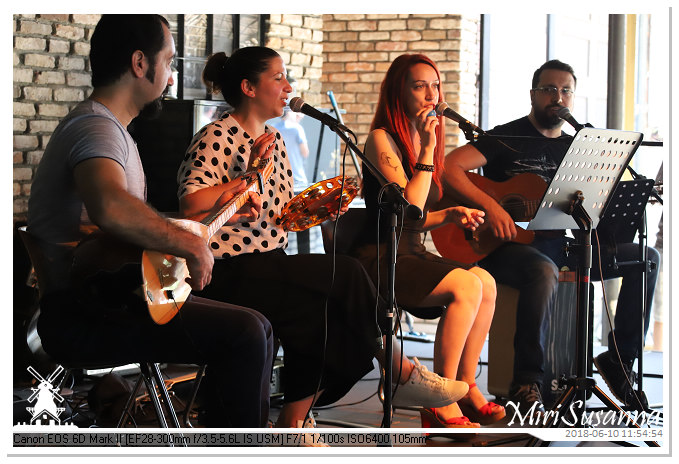 土耳其樂團演出。
Turkish Music with Band 9/8.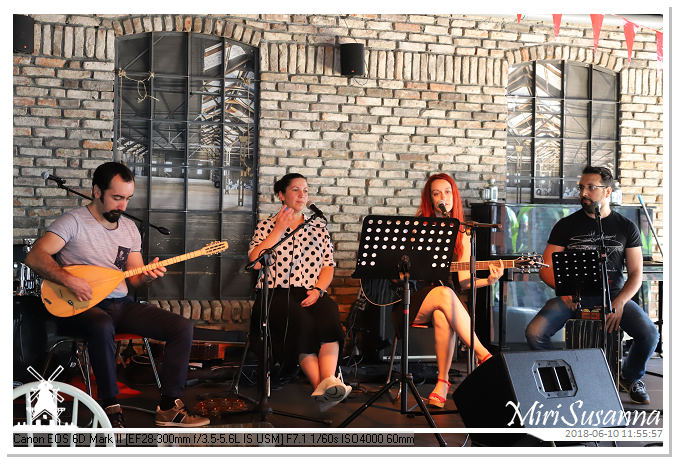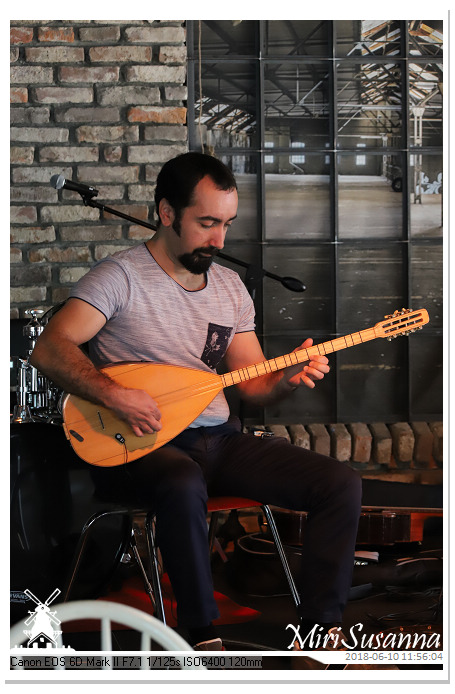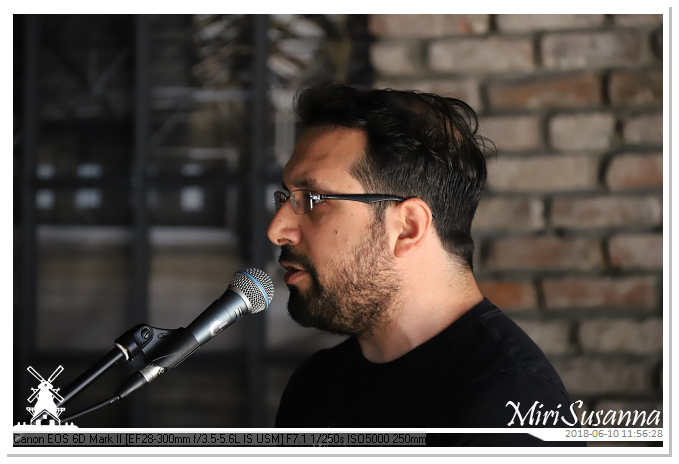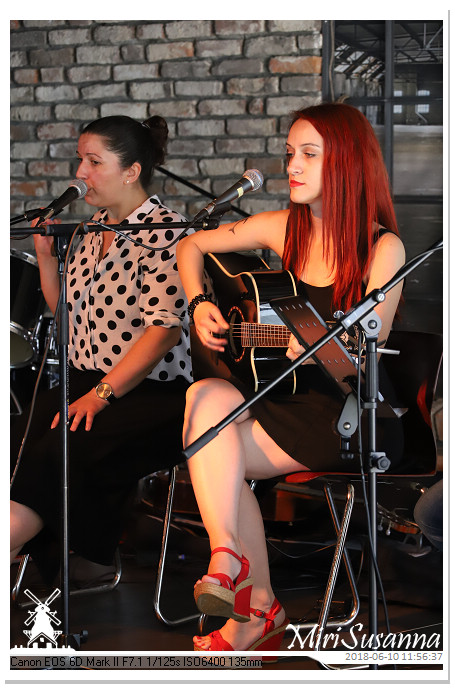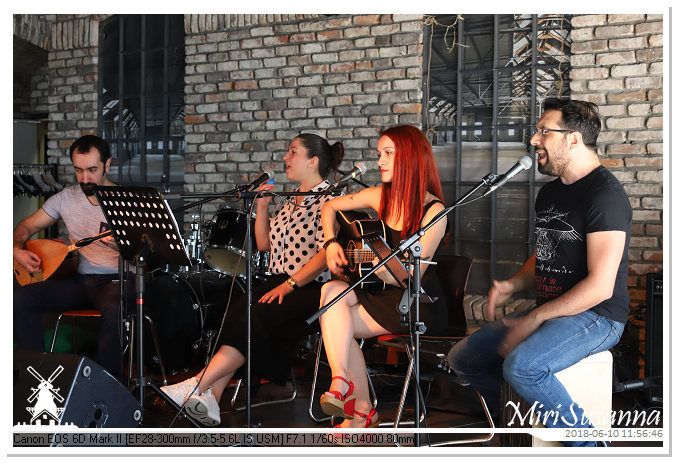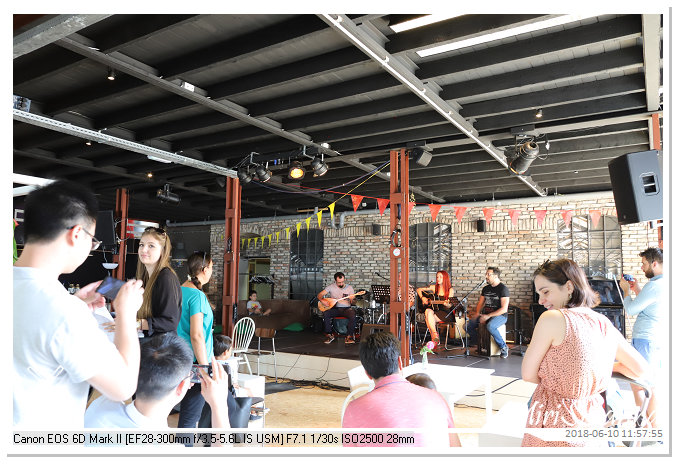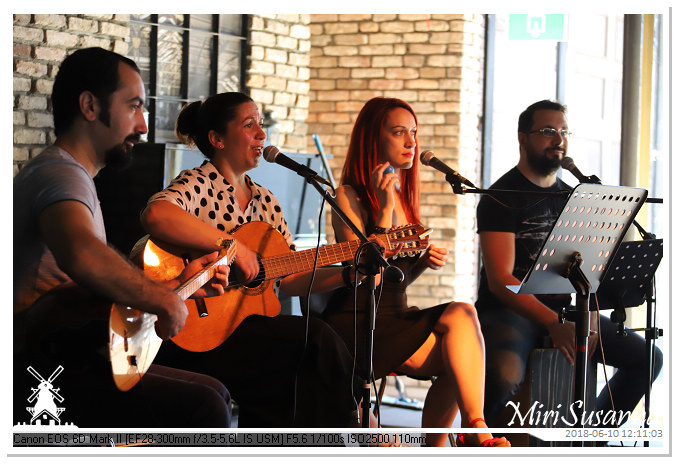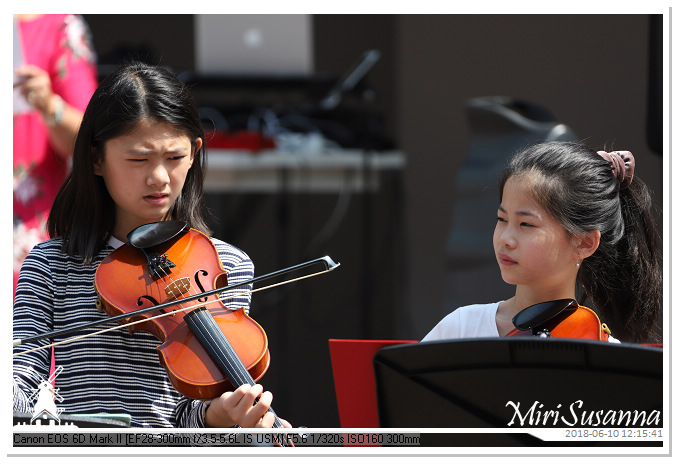 恩荷芬音樂學校弦樂表演。
Strijkorkest 040 – CKE.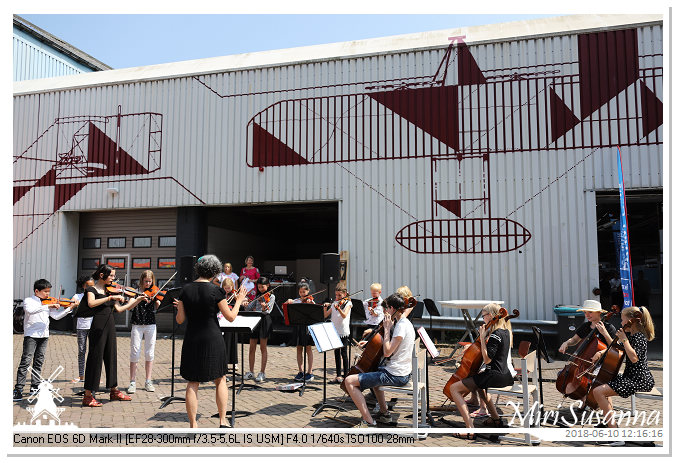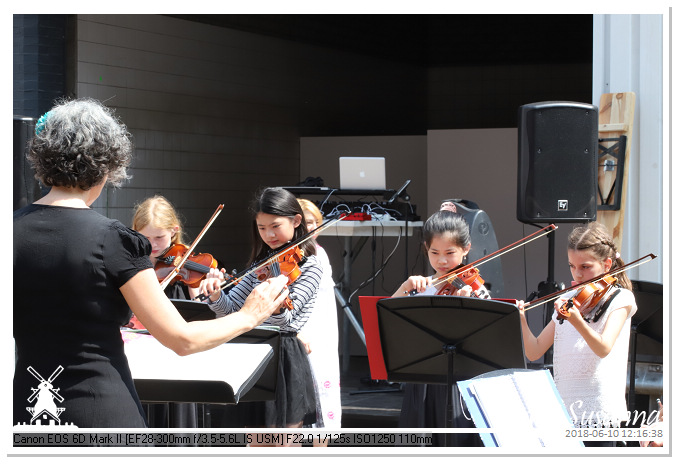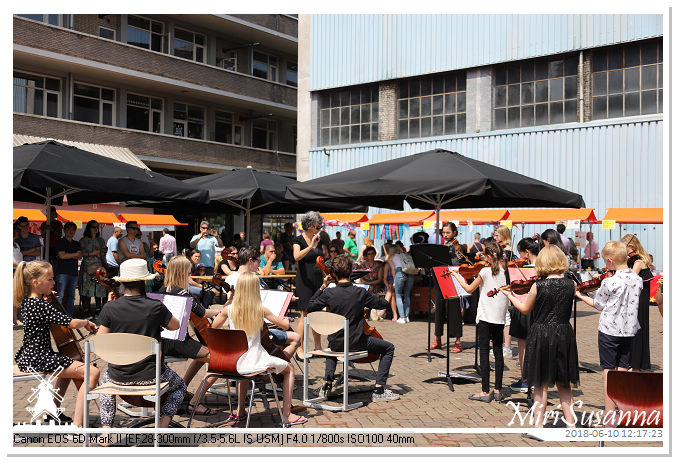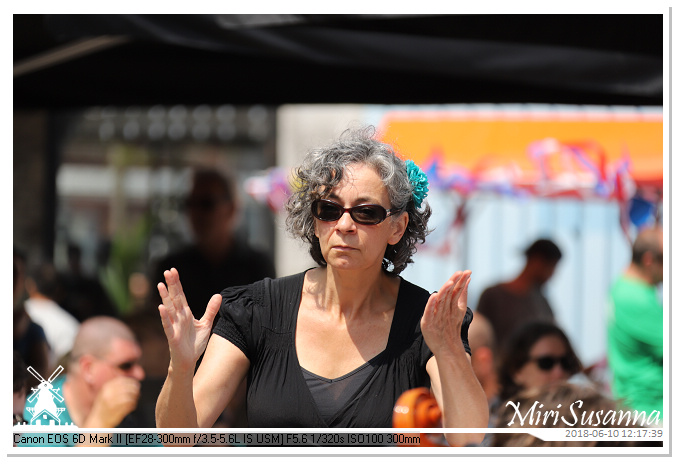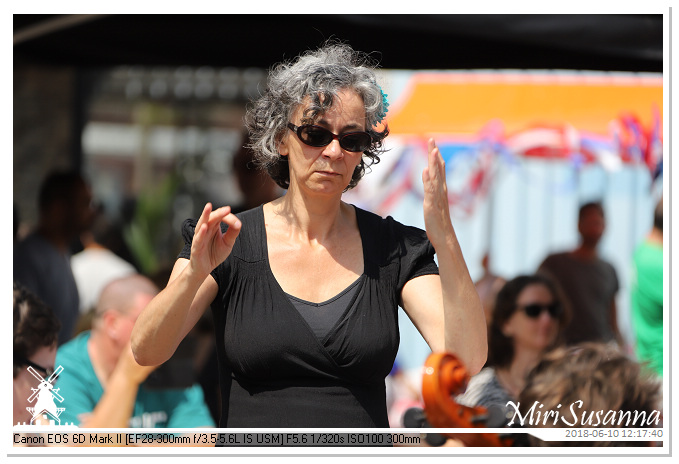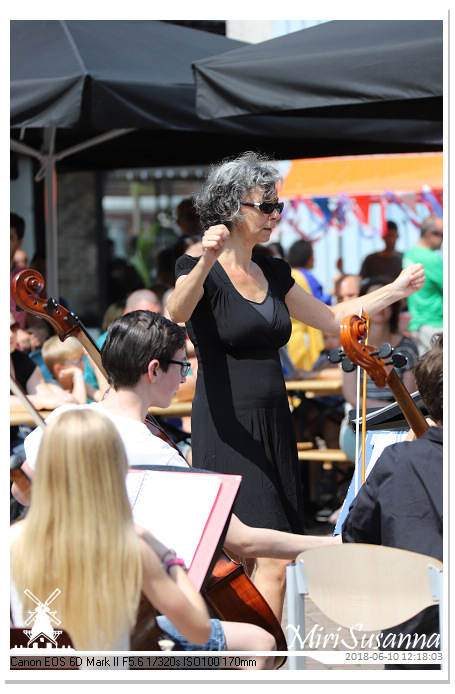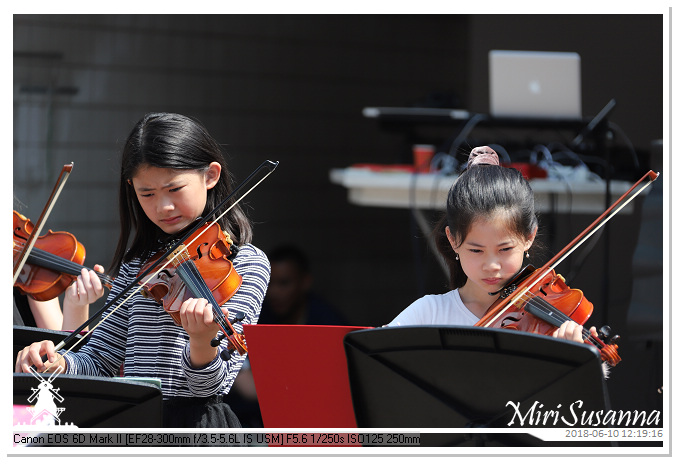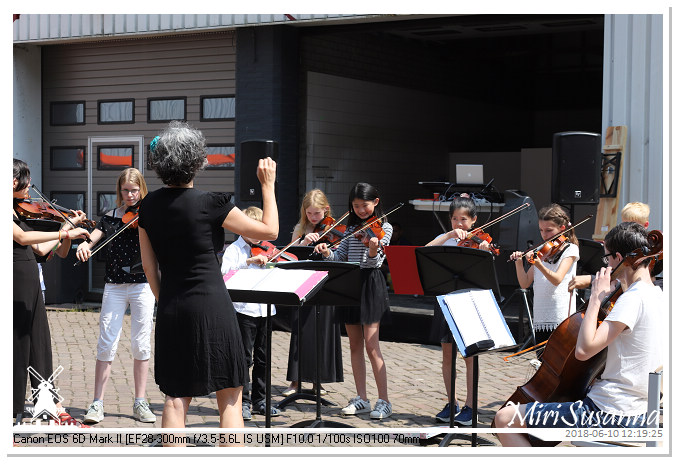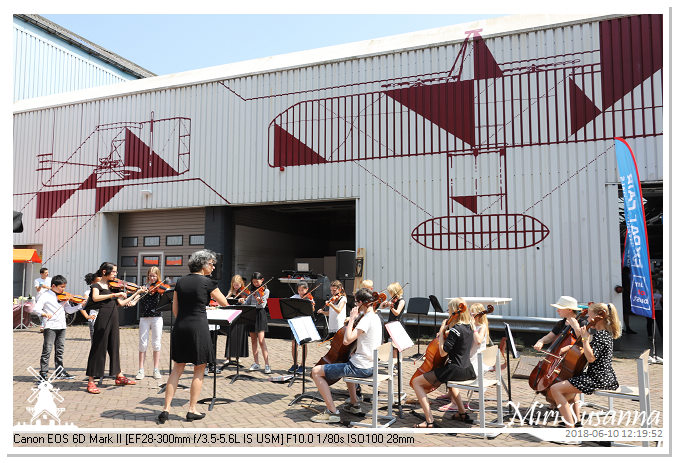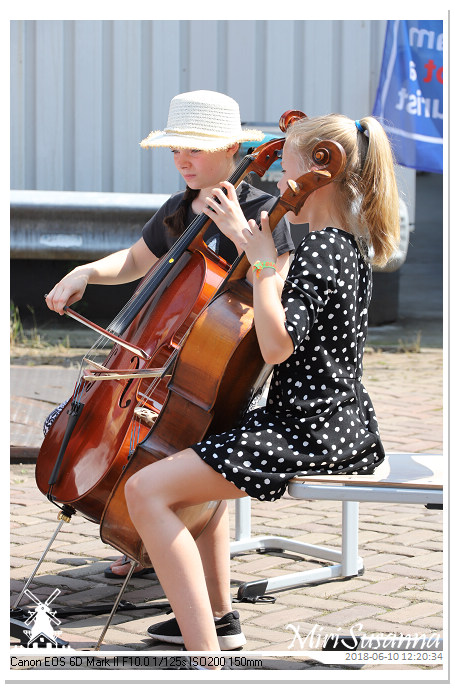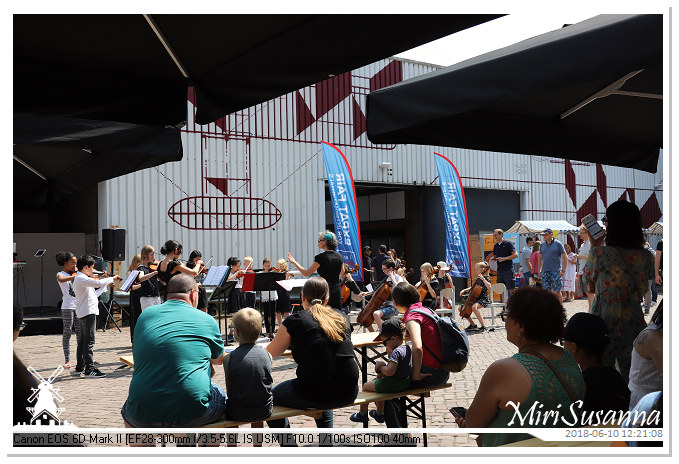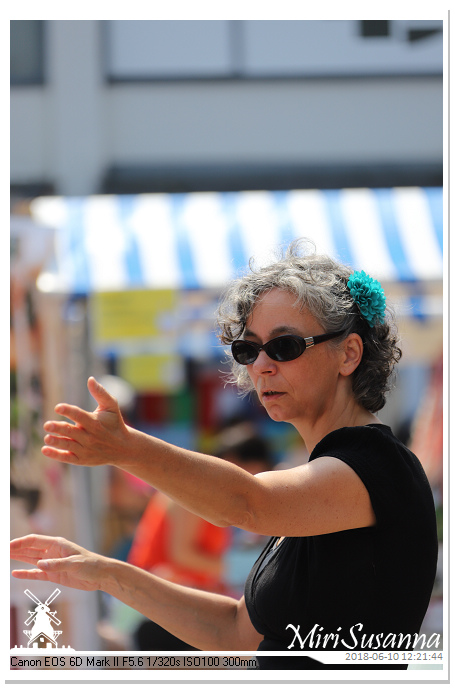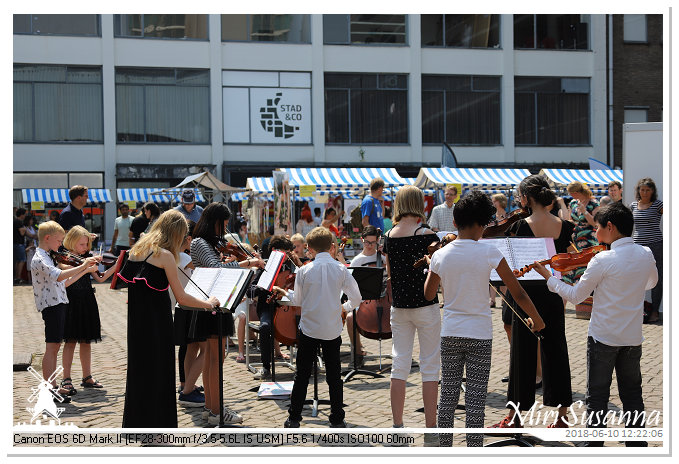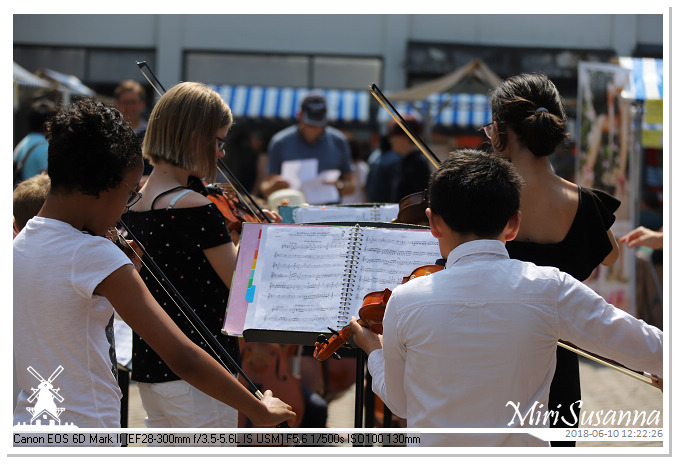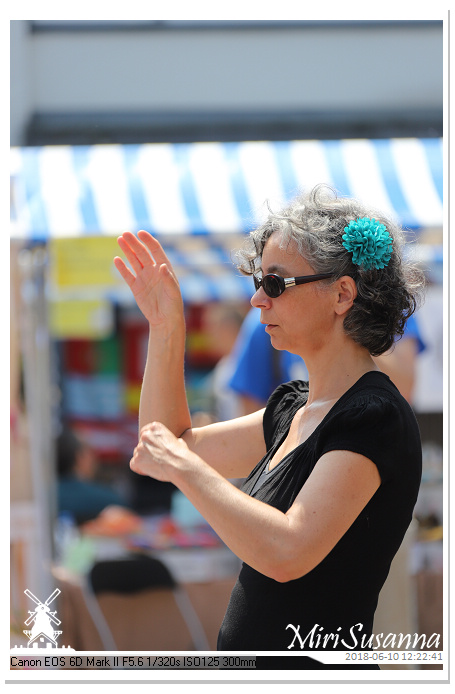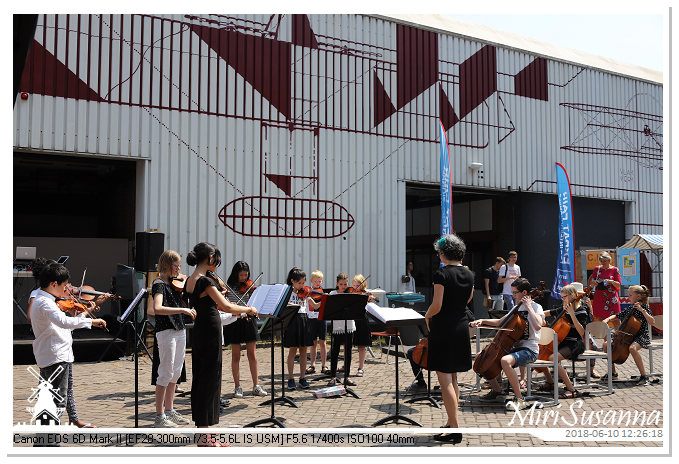 ~。Next post。~