斯普利特古城區的戴克里先宮是當地的地標,亦是世界文化遺產之一。既然無法坐船出海遊島,我們就慢慢地在城裡閒晃。
Diocletian's Palace is the landmark of Split and one of the world's cultural heritage. As we could not join any boat tour to the islands nearby Split, we decided to enjoy our time by walking around in this old city area. 

View Larger Map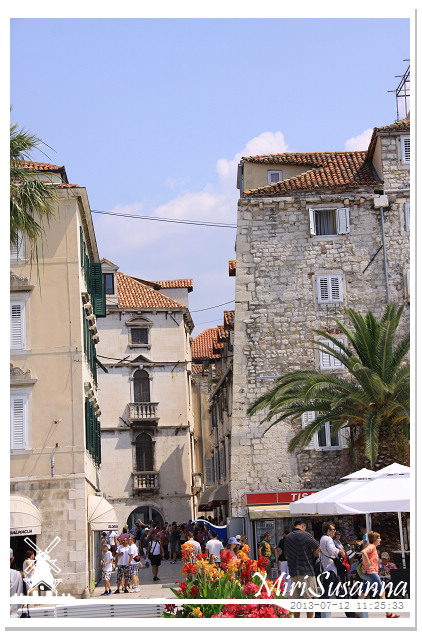 從觀光巴士下來,接著有位地導帶我們入城,並大略講解下這羅馬宮殿的歷史和遺跡。
After our bus tour, we have a short guided tour to visit the Diocletian's Palace.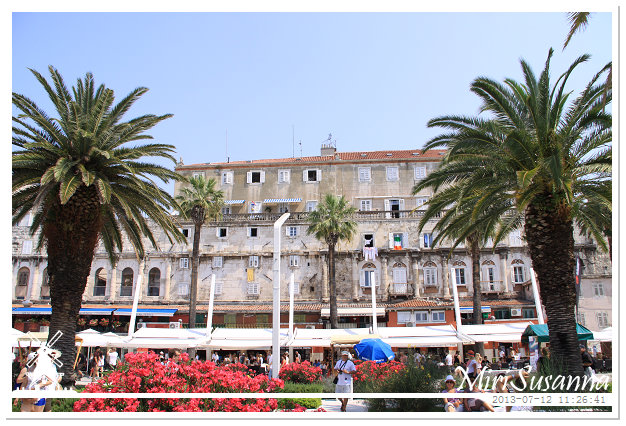 關於戴克里先宮的歷史,請參考維基:點此。
More about the history of the Diocletian's Palace, please visit Wikipedia: click here.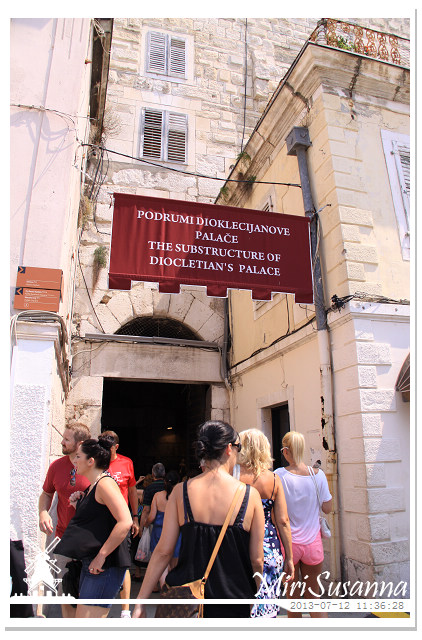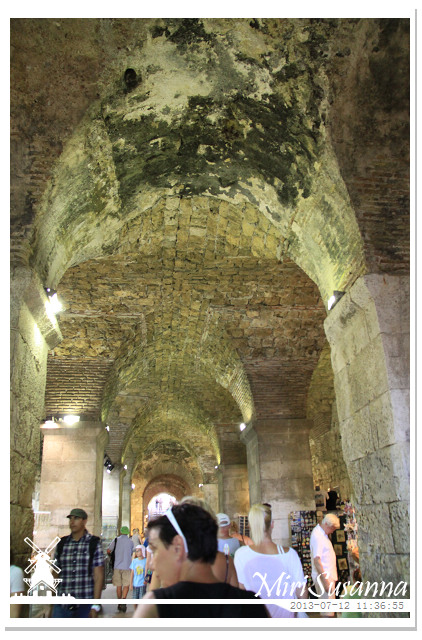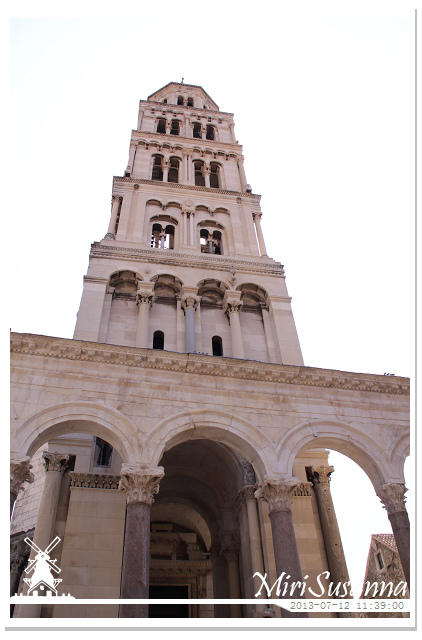 復修後的殿堂。
The Peristyle of Diocletian's Palace.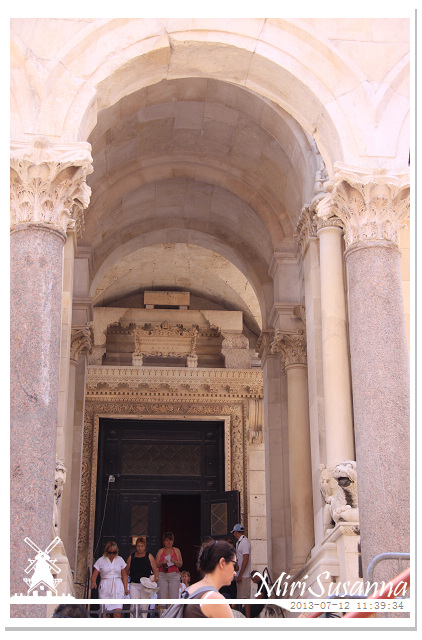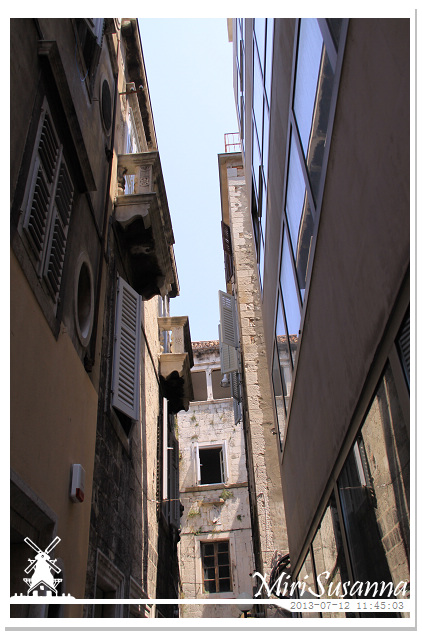 窄窄的巷子,感覺有點擁擠。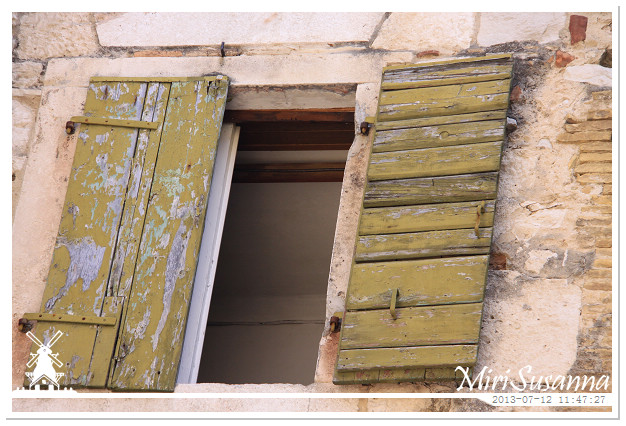 木窗。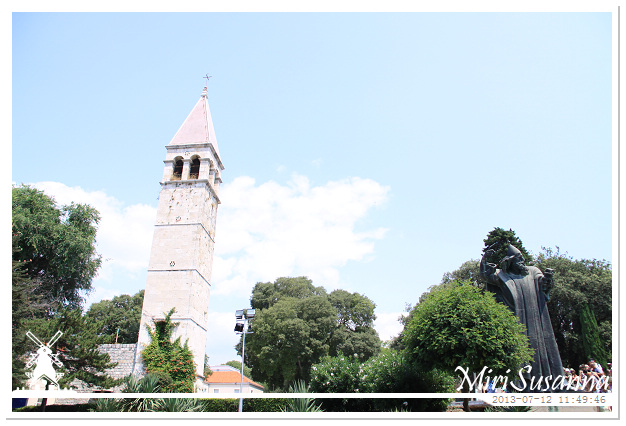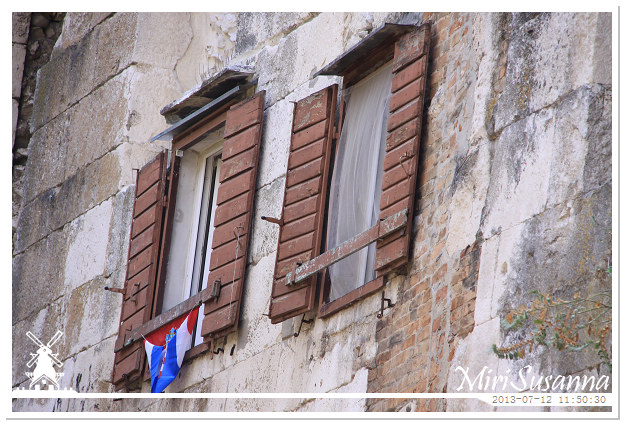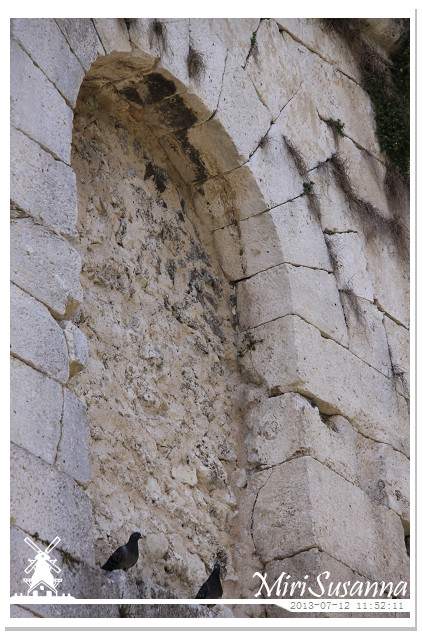 圍牆的外觀。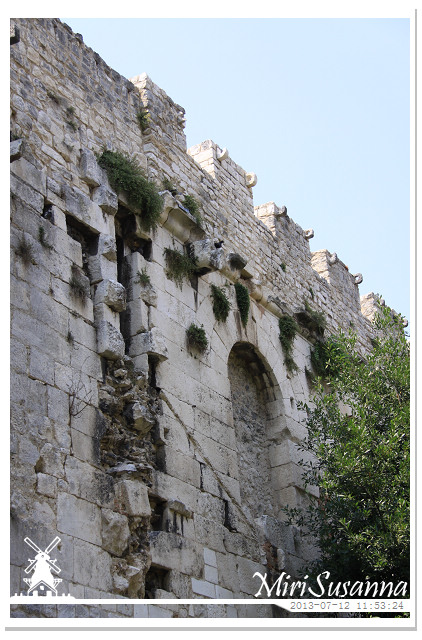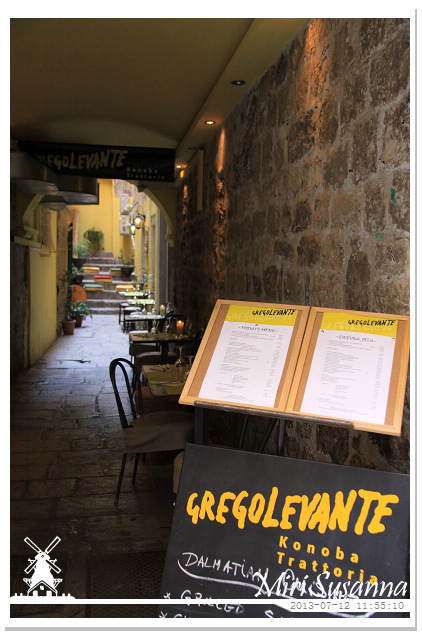 餐廳。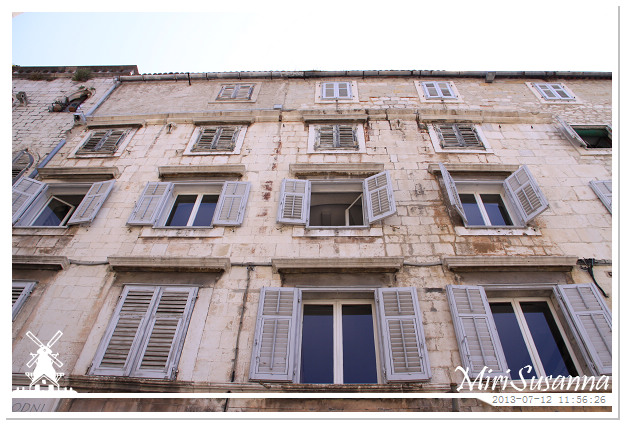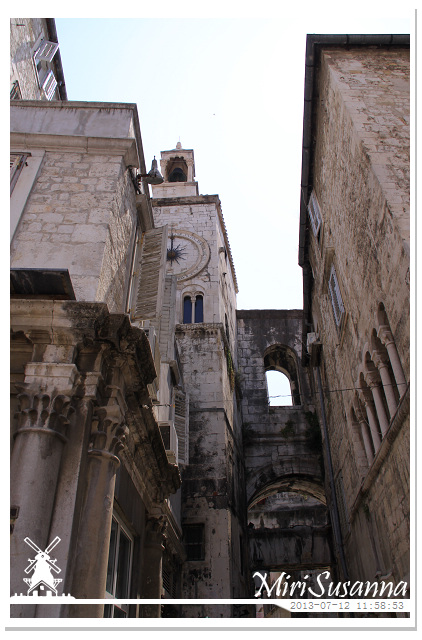 宮殿的西門。
The Western Gate or Iron Gate.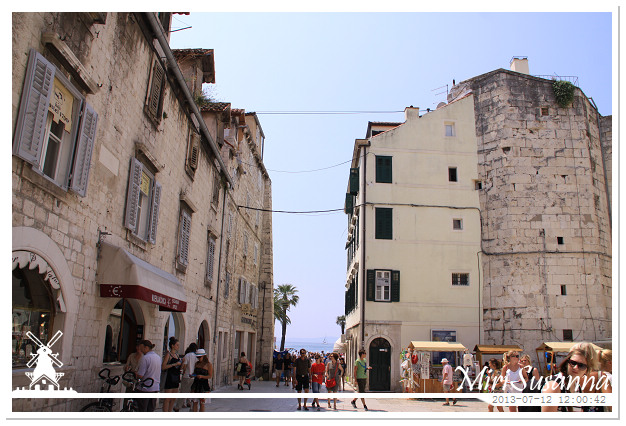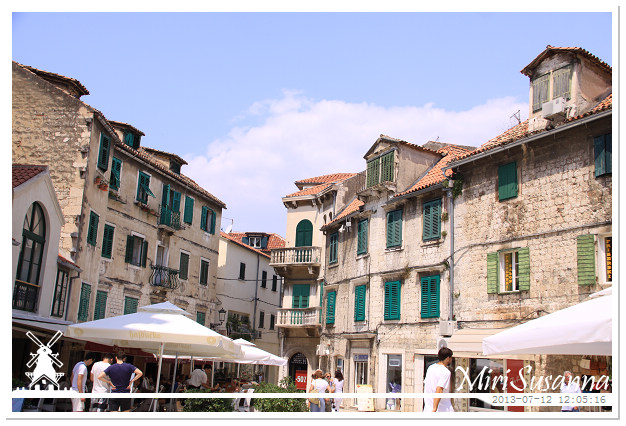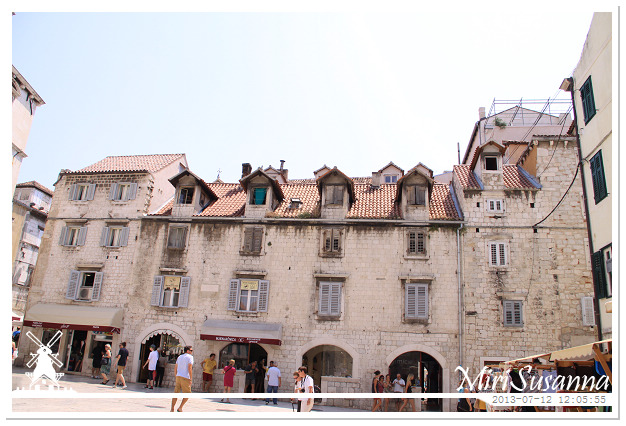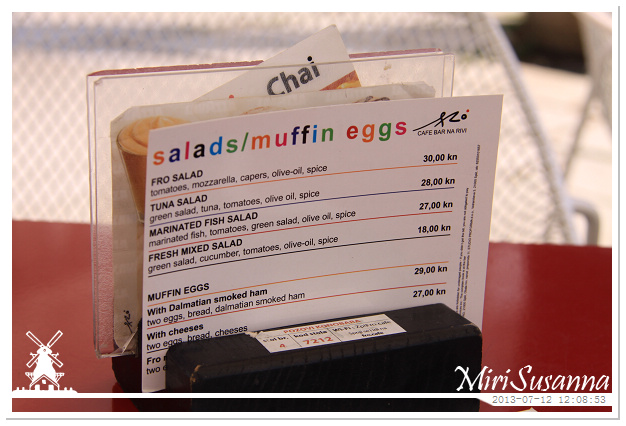 來吃午餐。
Having our lunch.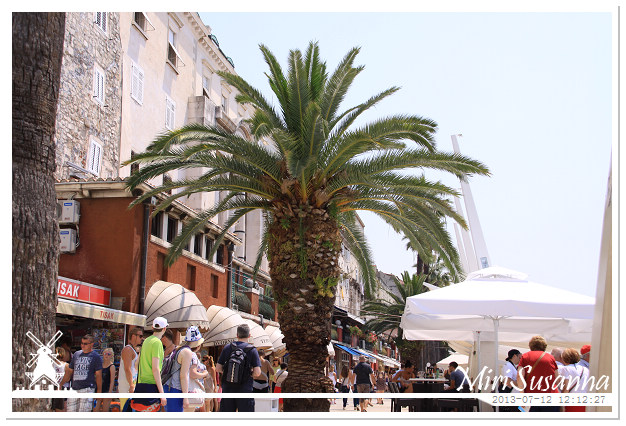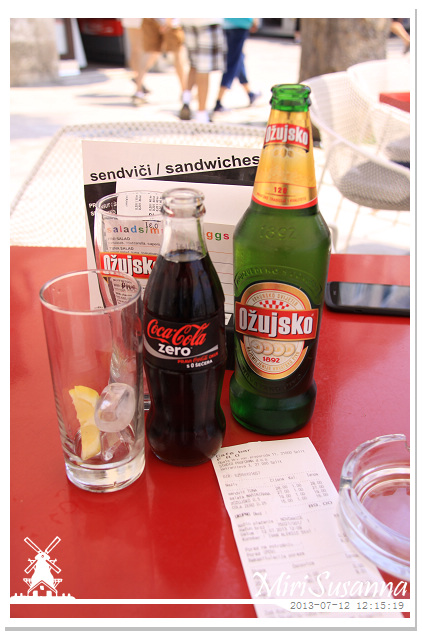 當地的啤酒。
Local beer.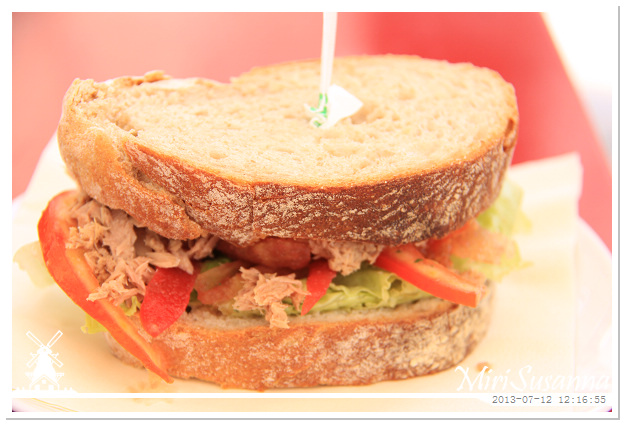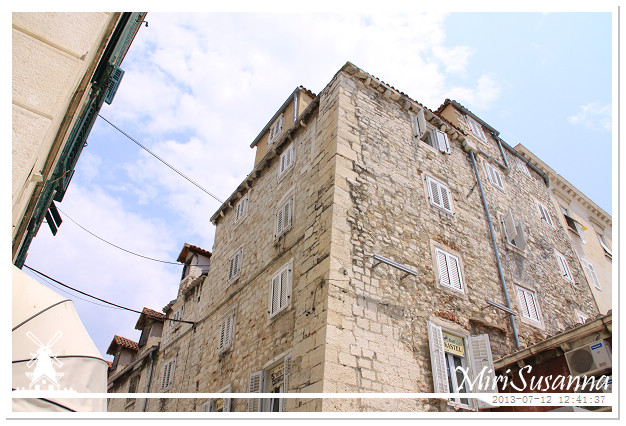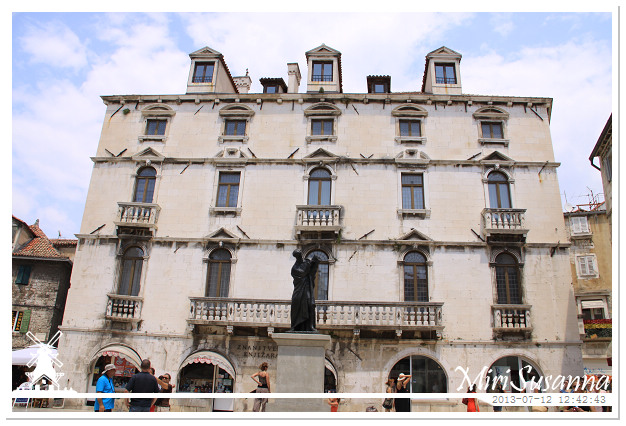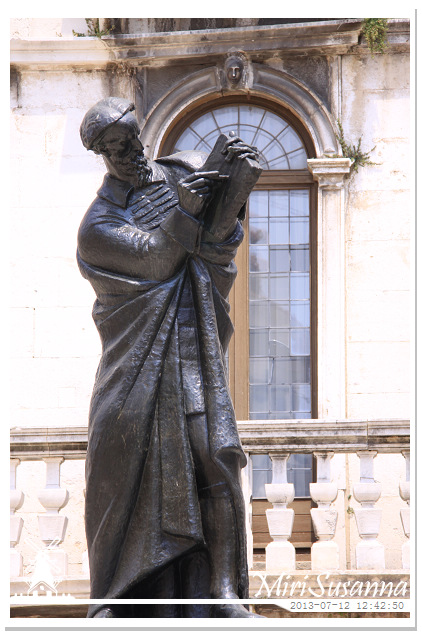 Marko Marulic 1450-1524.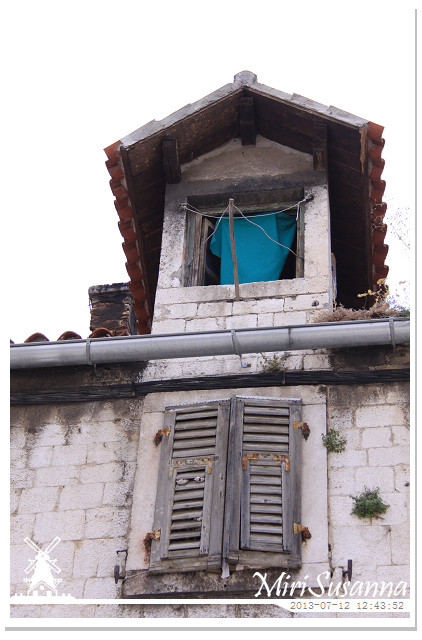 閣樓。


從宮殿淪為難民的避難所,現今多為商店、餐廳、酒店、民宅之用。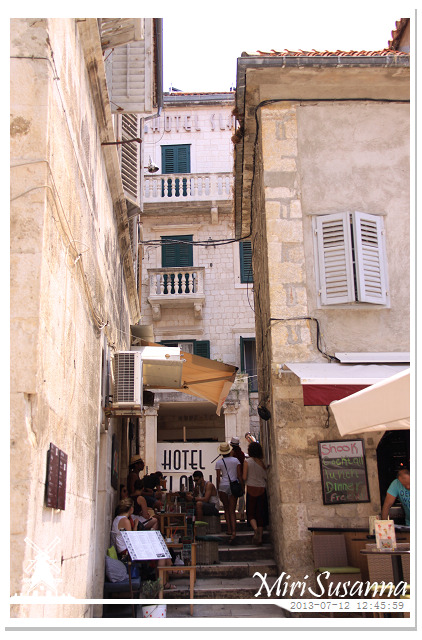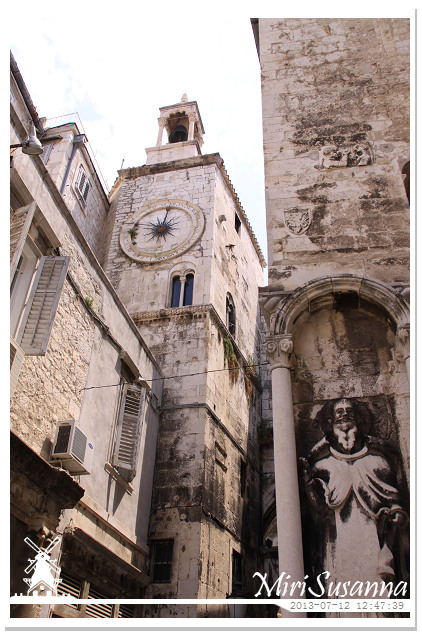 Gospa Zvonik (our Lady of the Bell Tower) was built in 1088-1089. Very much ahead of its time – the numbers on the face of the clock are listed from 0-24 hours.


這是二十四小時的時鐘。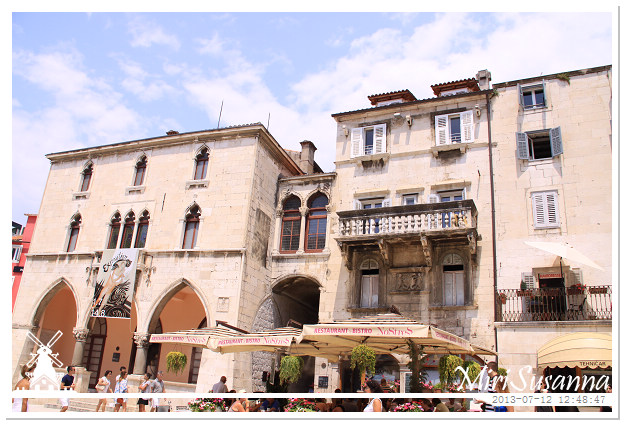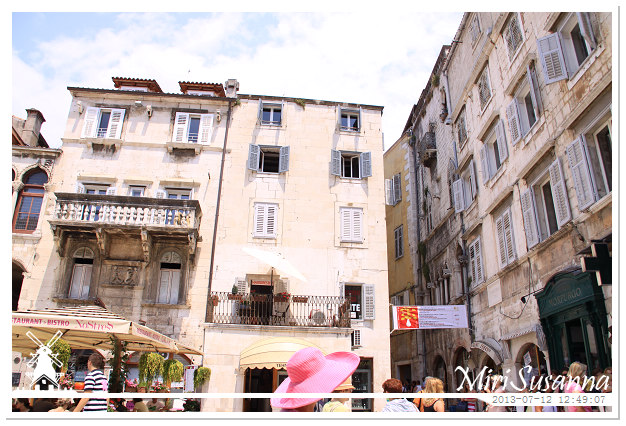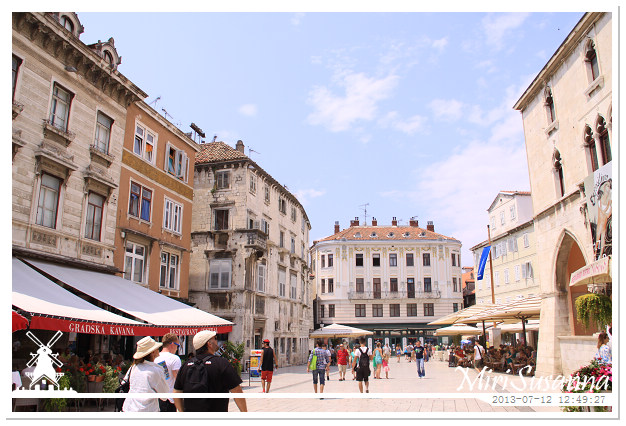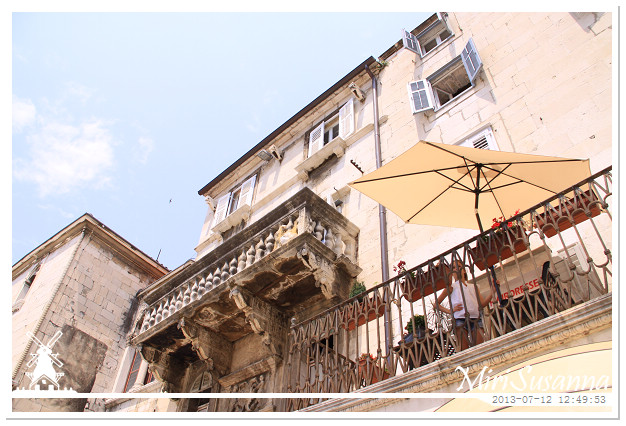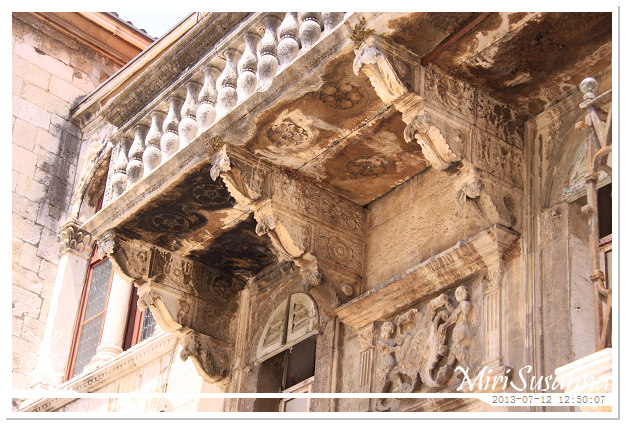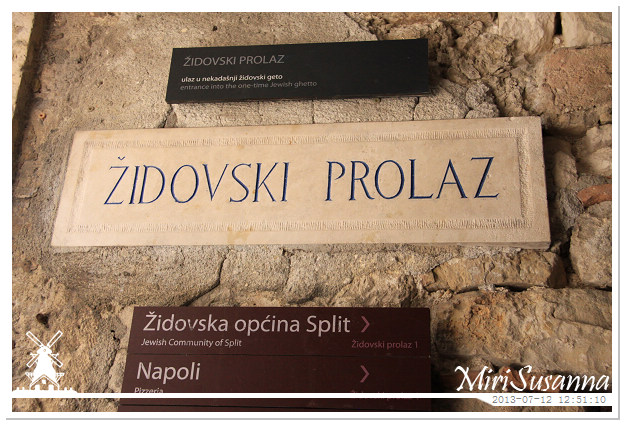 Jewish Community of Split.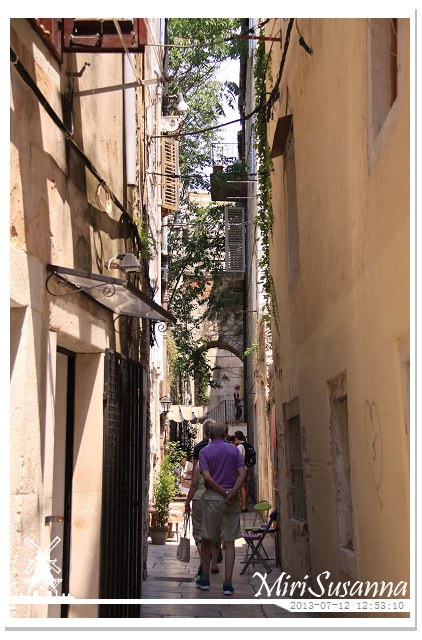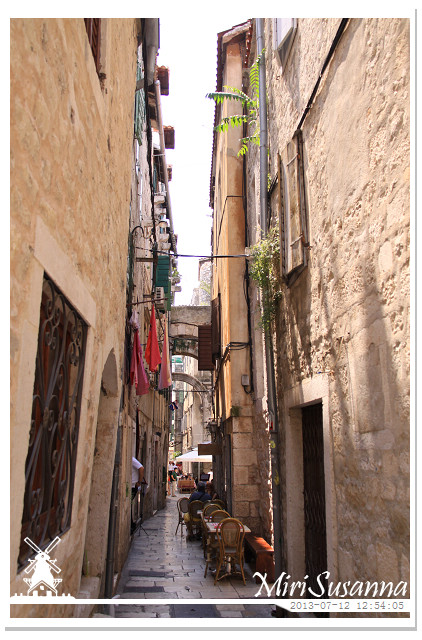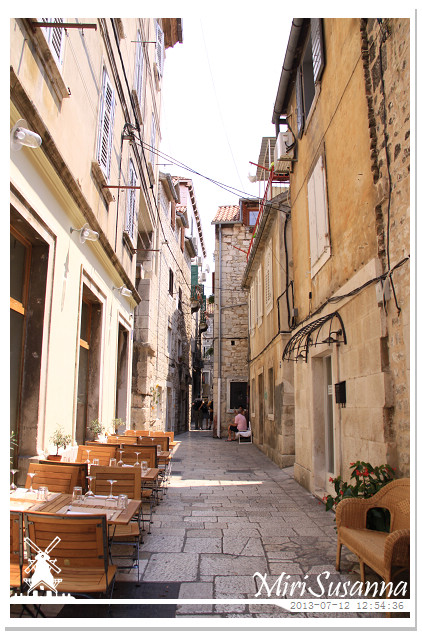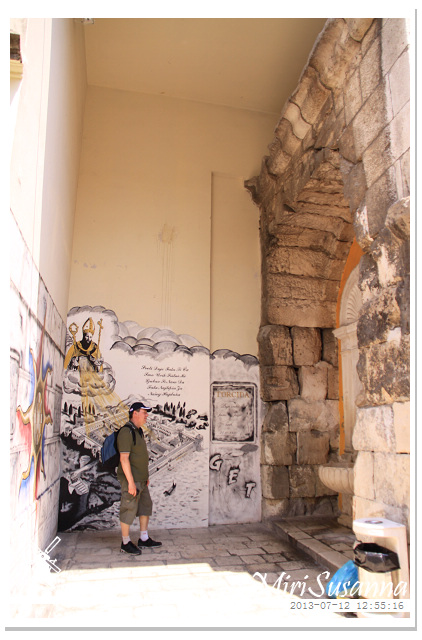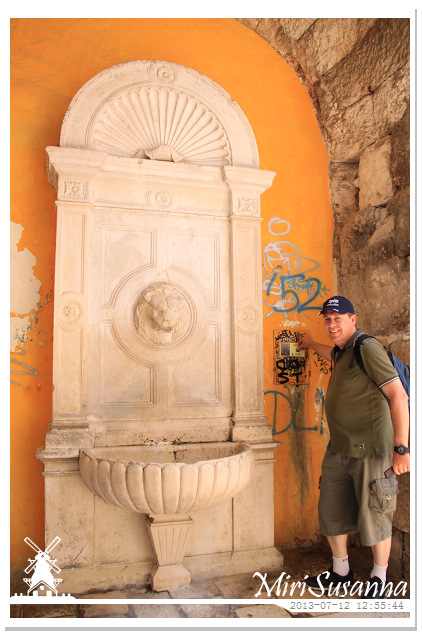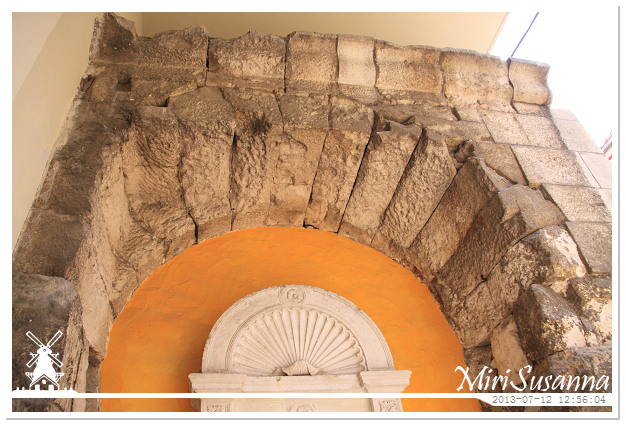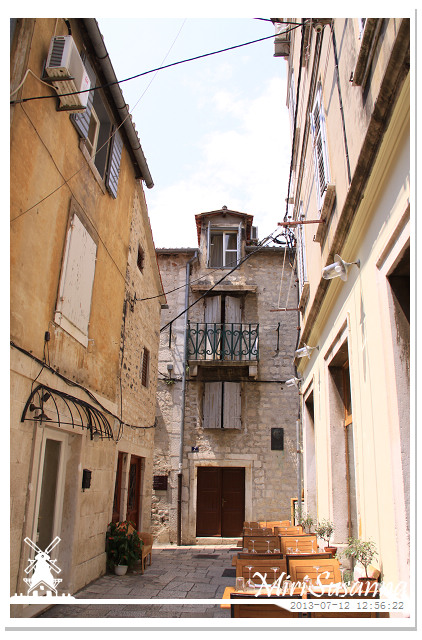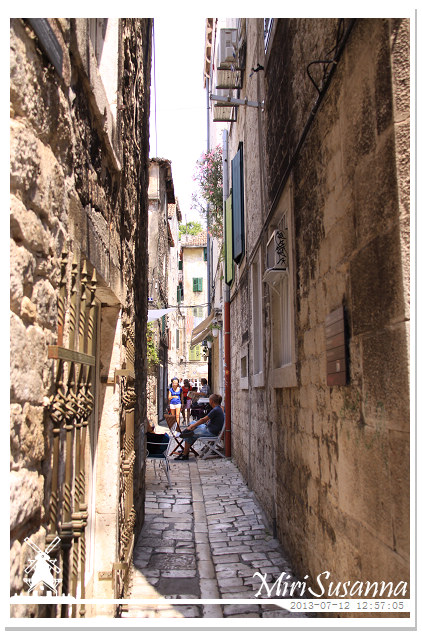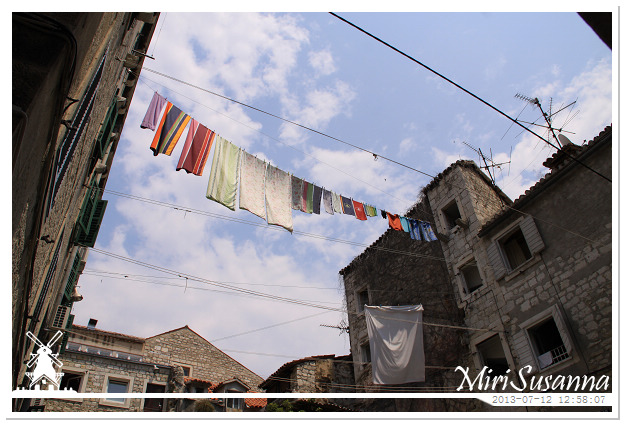 彩旗。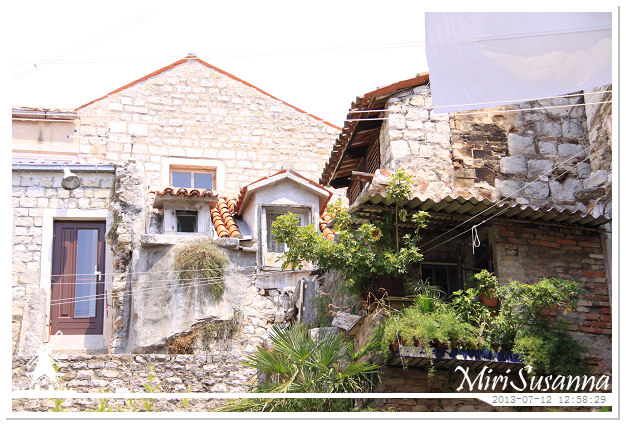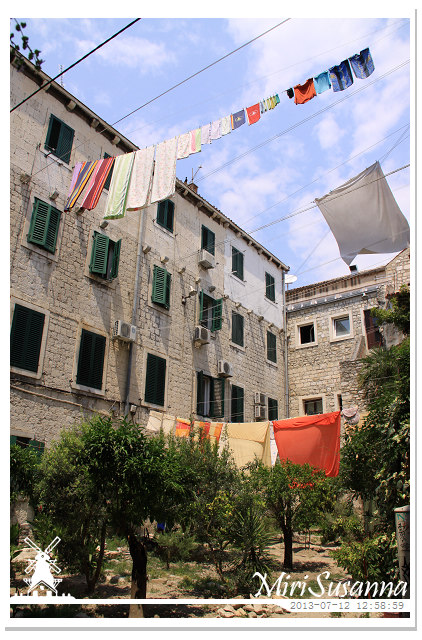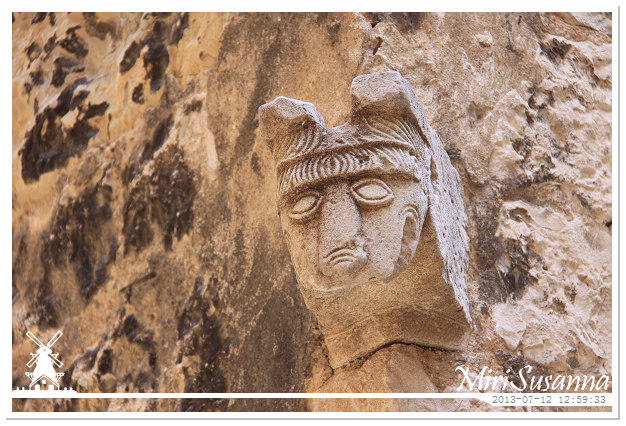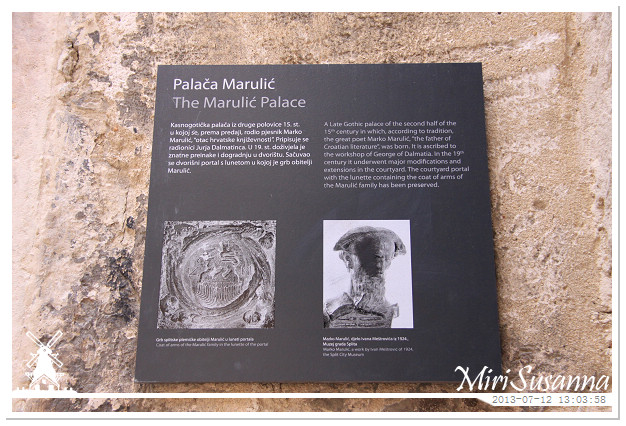 The Marulic Palace.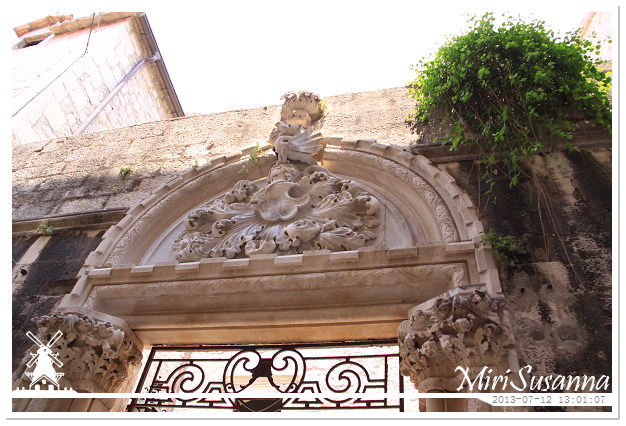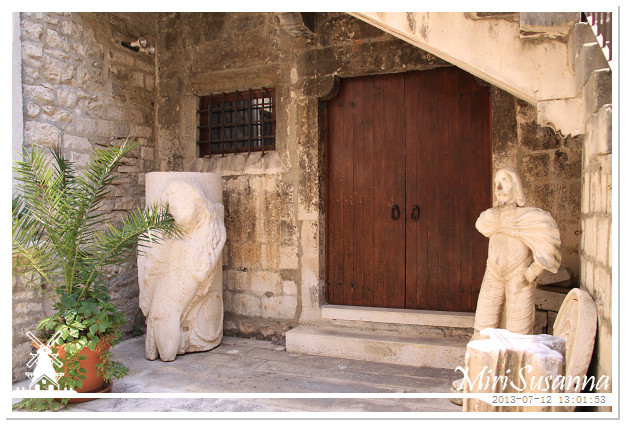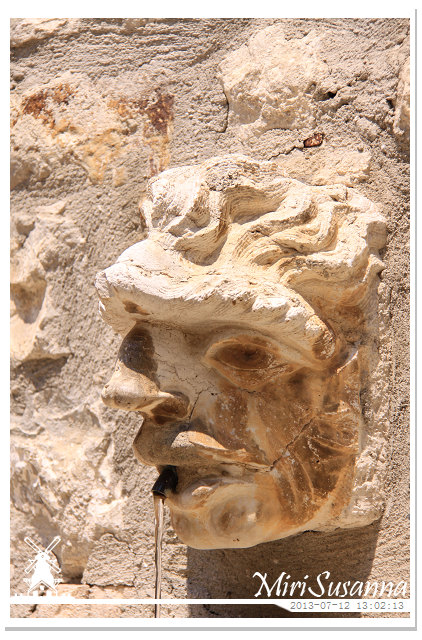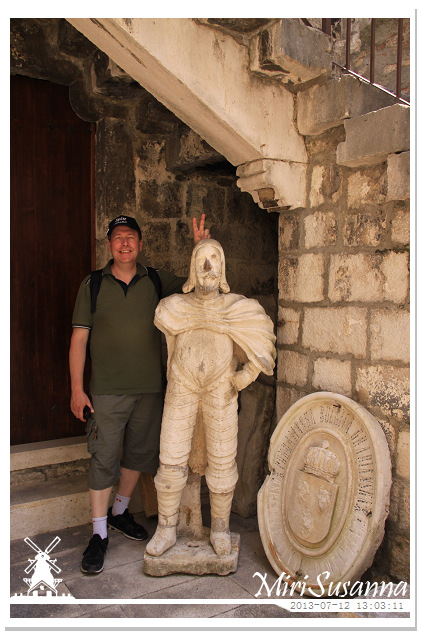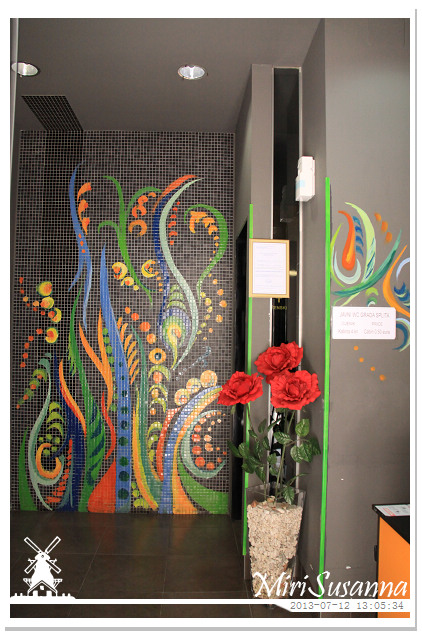 漂亮的廁所。
This is public washroom.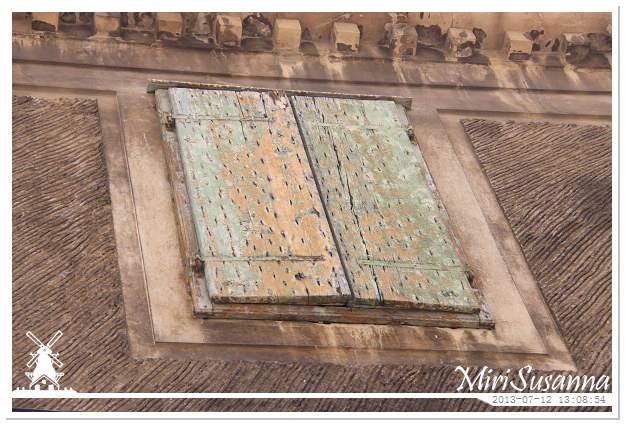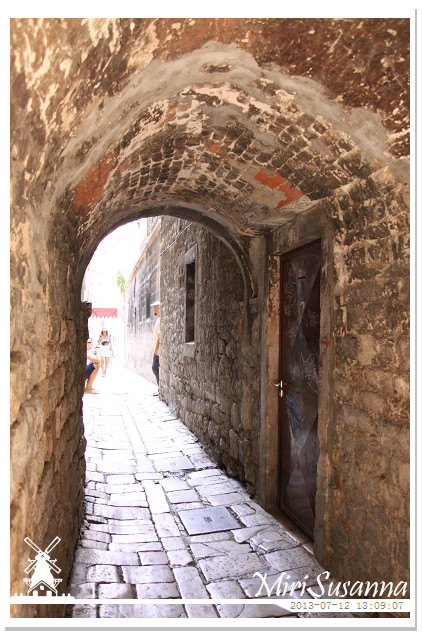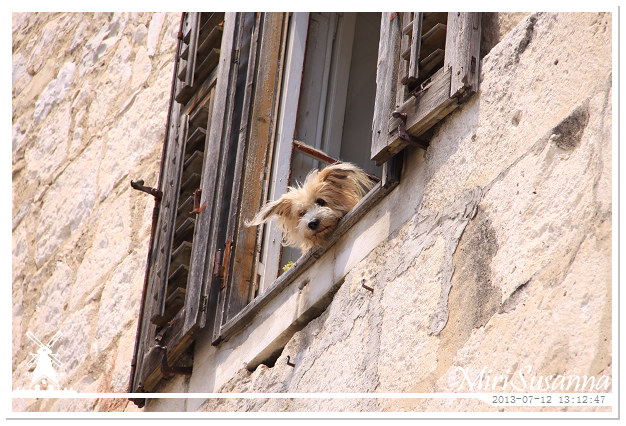 無聊的狗狗。
Boring dog up there.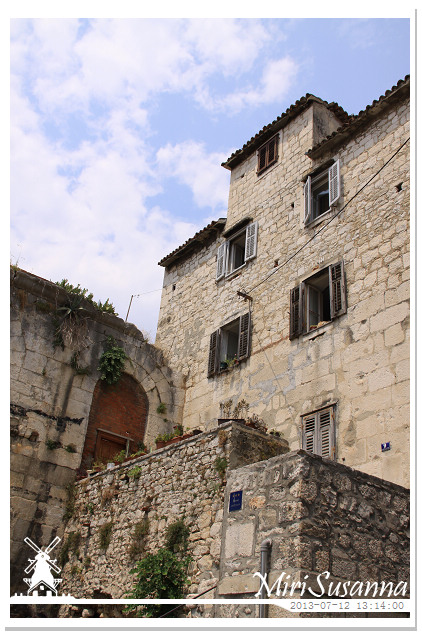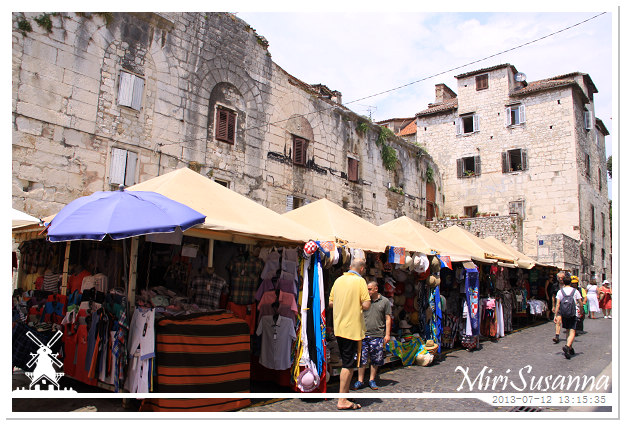 Outside of the palace.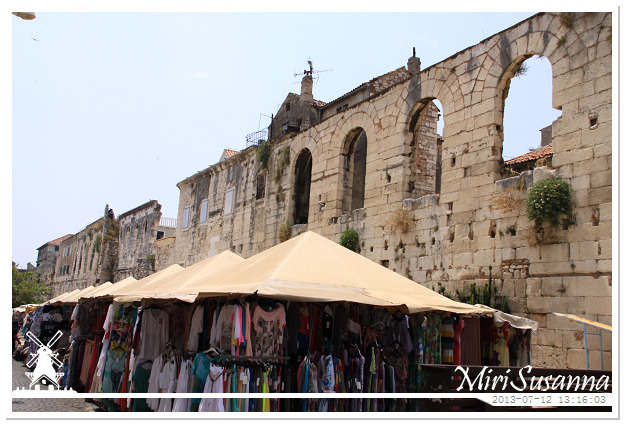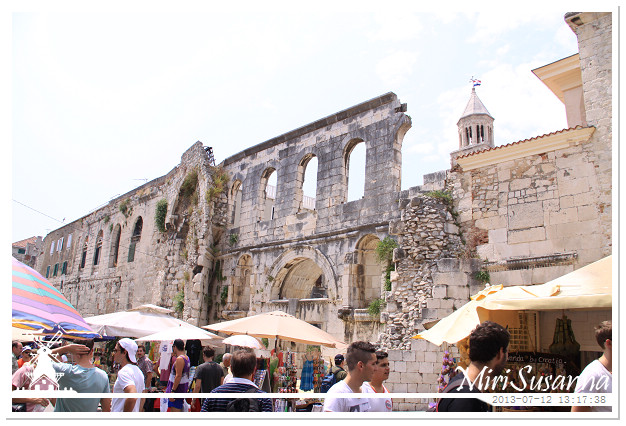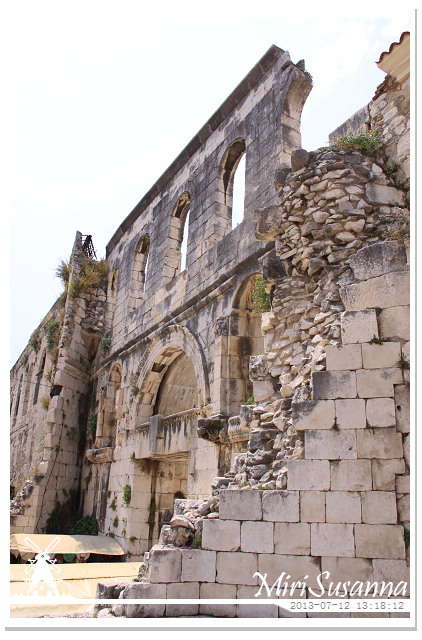 崩塌的城牆。


Cathedral of St. Domnius.


待會來登塔觀景。
Later, I will be at the top of this tower.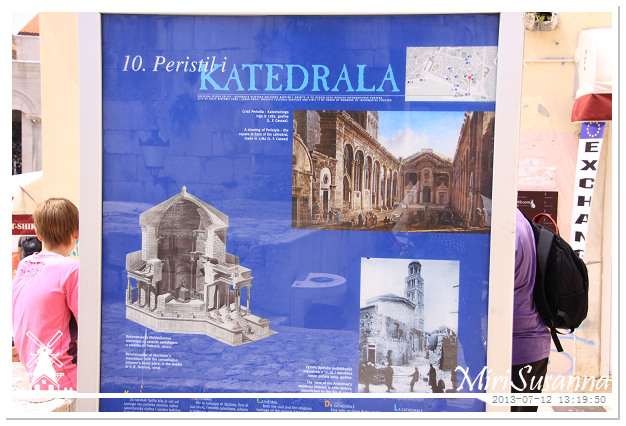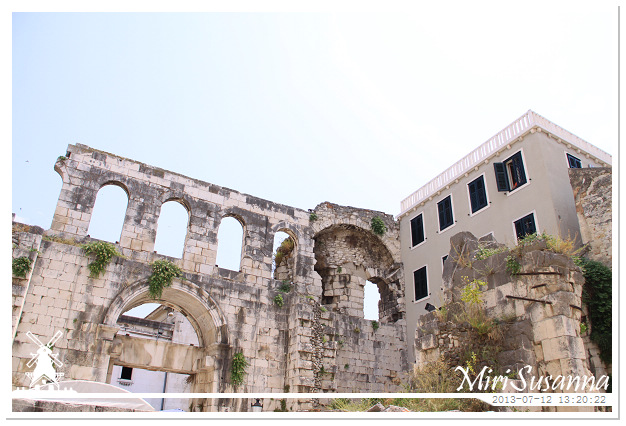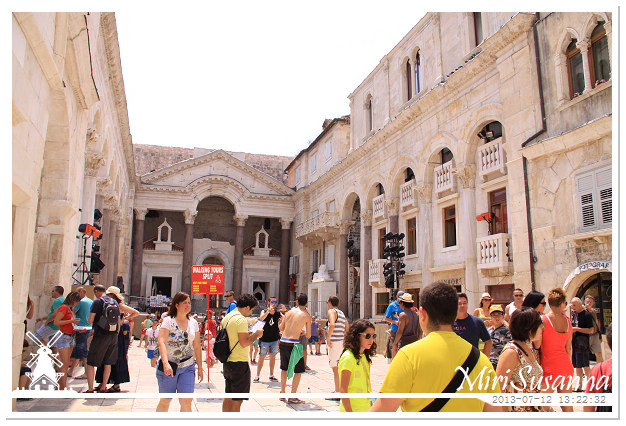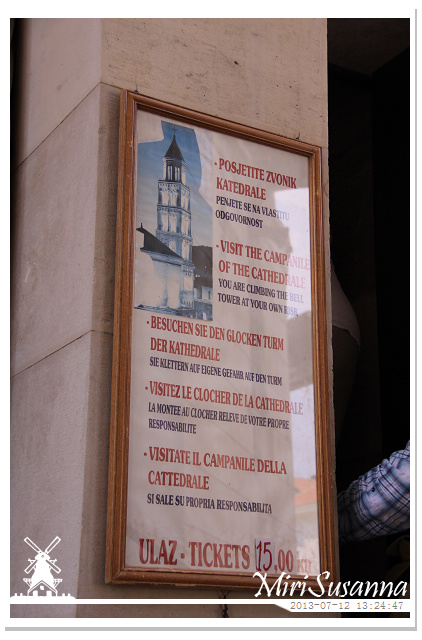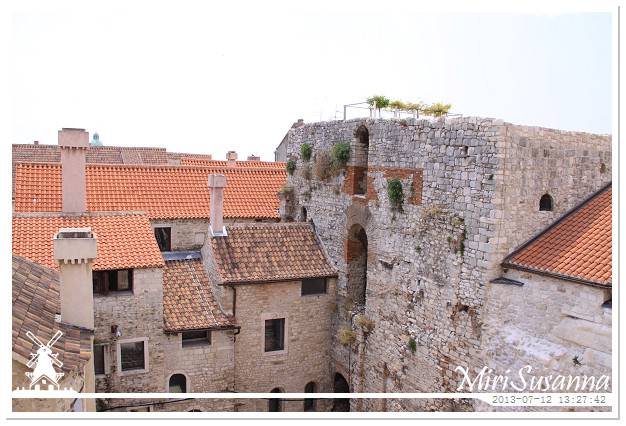 開始登塔。
Going upward by stairs.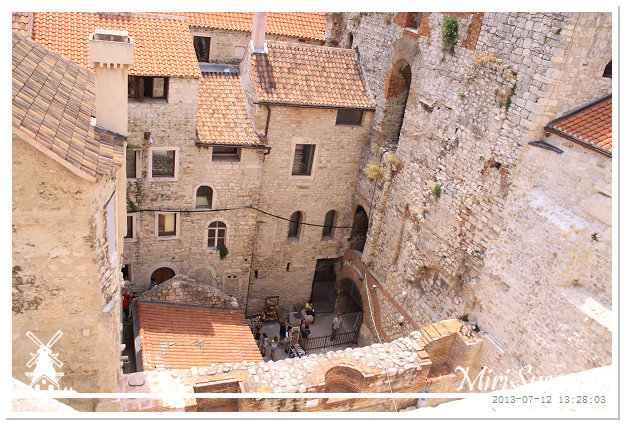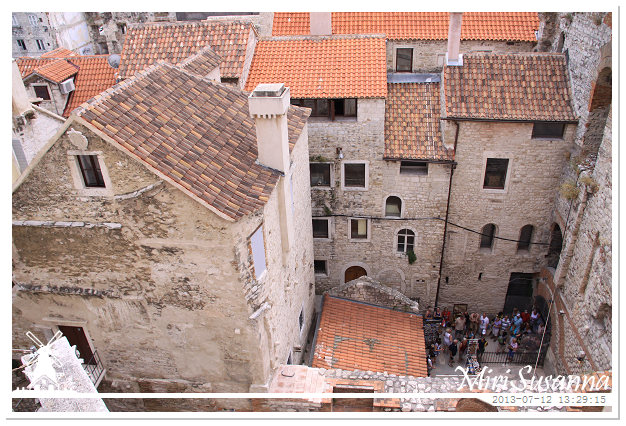 每繞一圈,就有更闊的視野。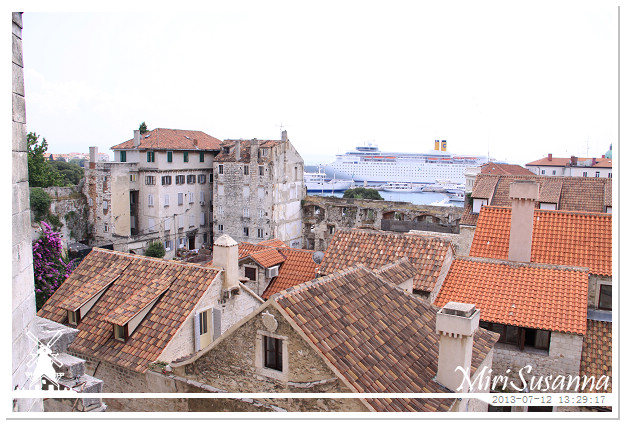 高聳的塔樓。


海港。前方的郵輪是往意大利的。
Habour.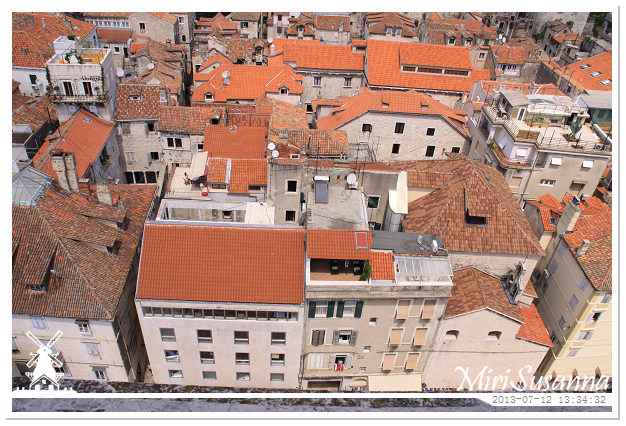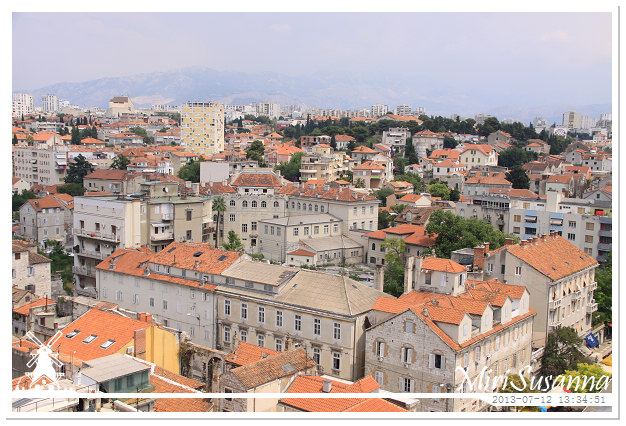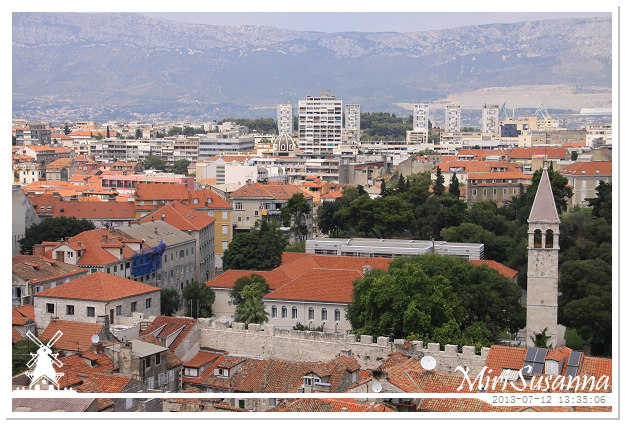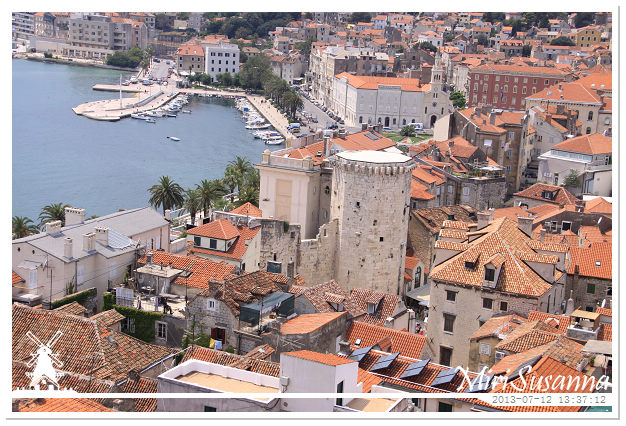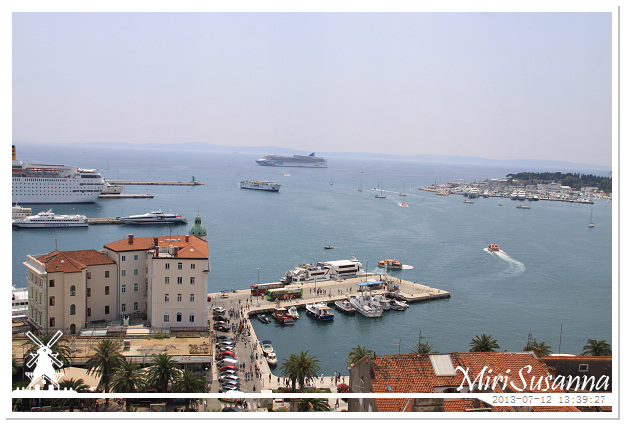 ~。Goto next part。~