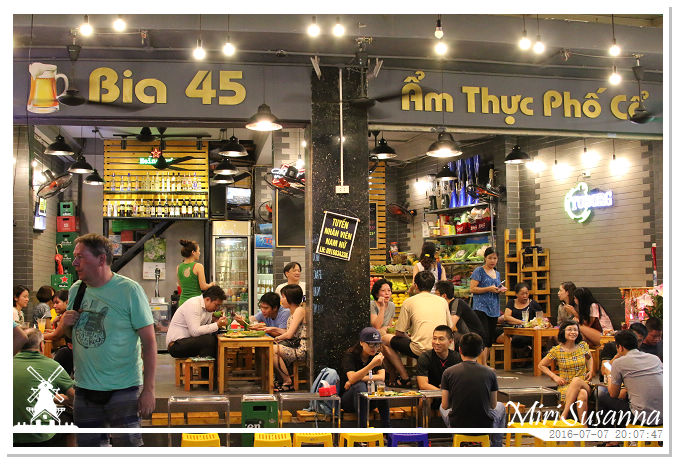 結束陸龍灣的行程,我們踏上回河內的路途。回到河內,我們直接去巷子裡尋覓前一天光顧的小餐廳當回頭客,享受了頓豐富的晚餐後,就回酒店休息了。
[NL] Na de boottocht, gingen we terug naar Hanoi. Toen we aankwamen in Hanoi, gingen we meteen naar het restaurant dat we een dag daarvoor hebben bezocht, avondeten. Na een lange dag op reis, zijn we na het eten direct terug naar ons hotel gegaan om te rusten.
[EN] After the boat tour at Trang An, we went back to Hanoi. It took about 2,5 hours until we arrived the Old Quarter. We decided to have our dinner immediately at the same restaurant that we have visited a day before. After dinner, we didn't have any mood to have other activities; thus, we went back to our hotel early for a good sleep.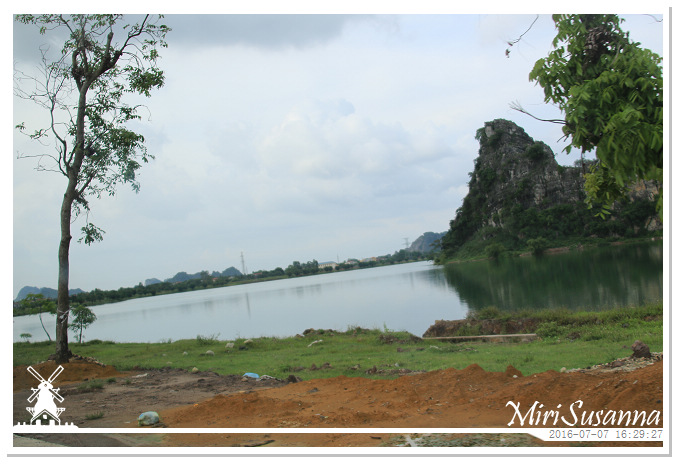 回程的景色。不想看的,可以直接跳到河內市區(點此)。
Views on the way. Direct to Hanoi's city fotos, click here.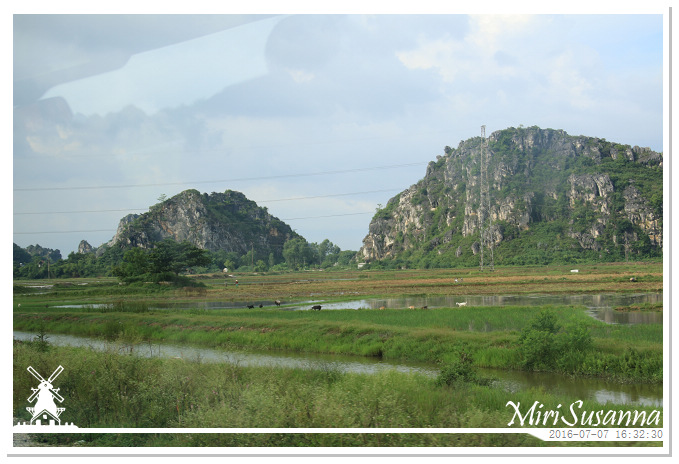 整隊的羊兒要回家了?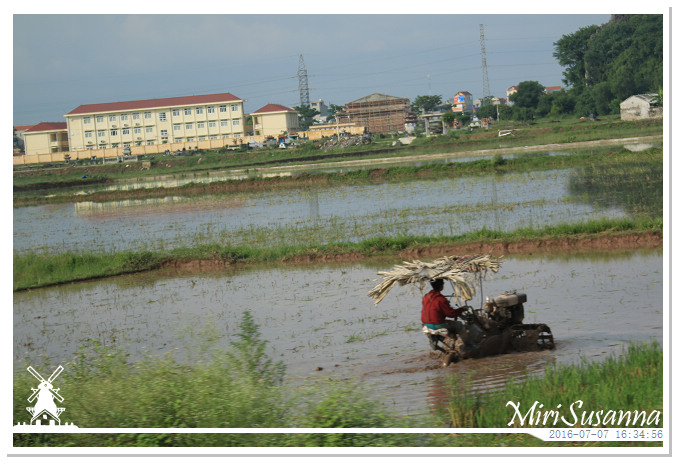 新穎的遮陽傘。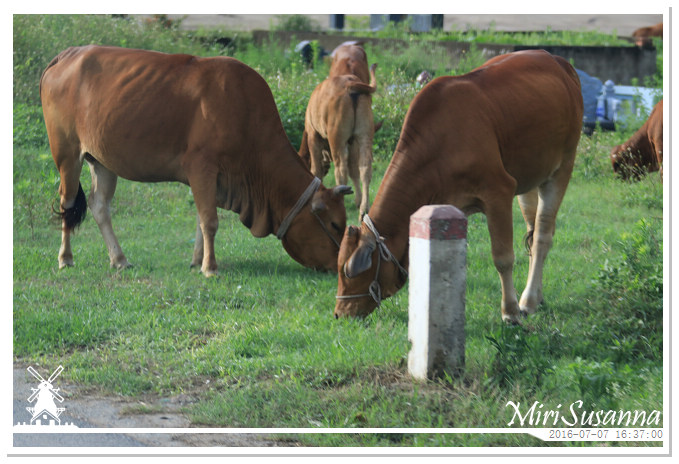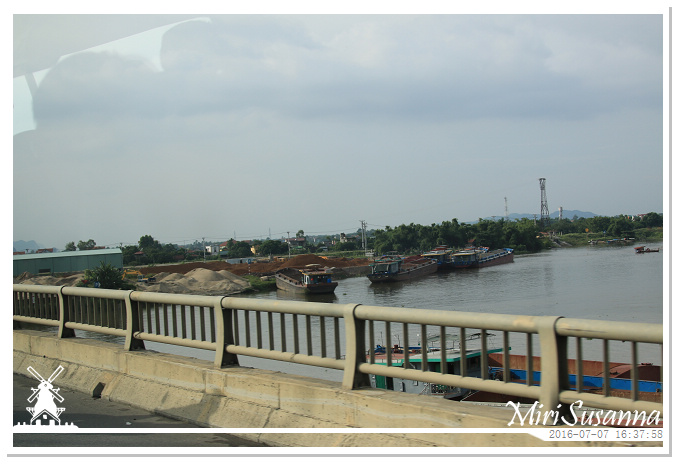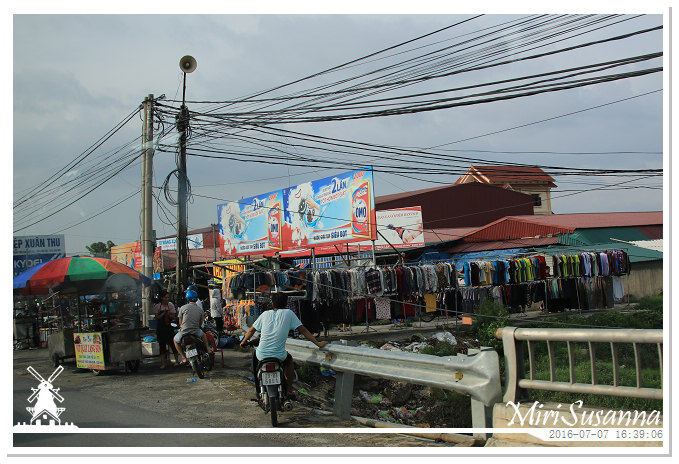 小鎮的黃昏市集。
Evening market.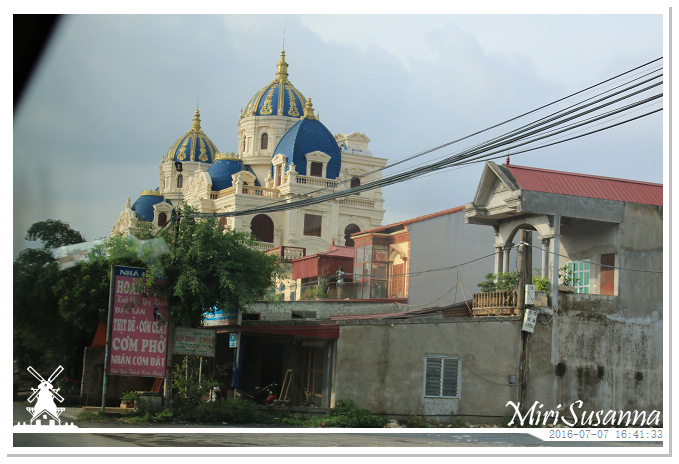 貧富差距,顯而易見。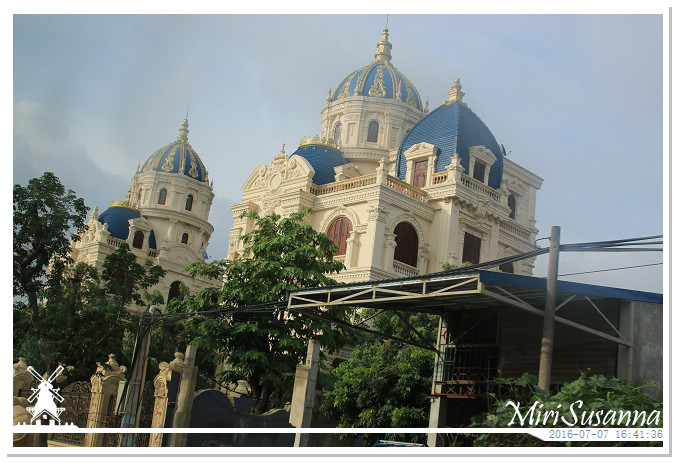 Palace of the rich.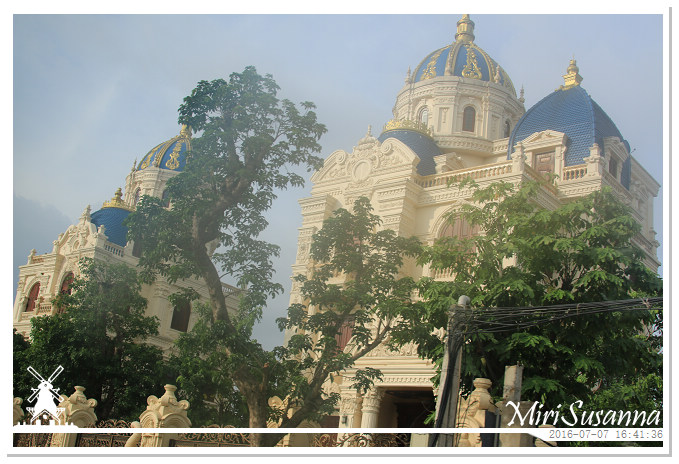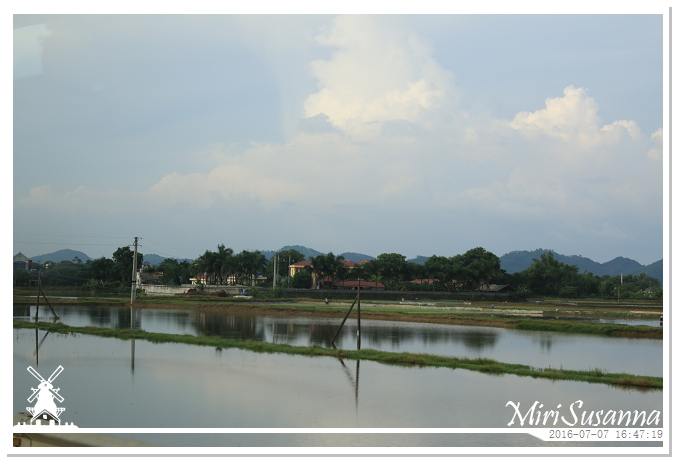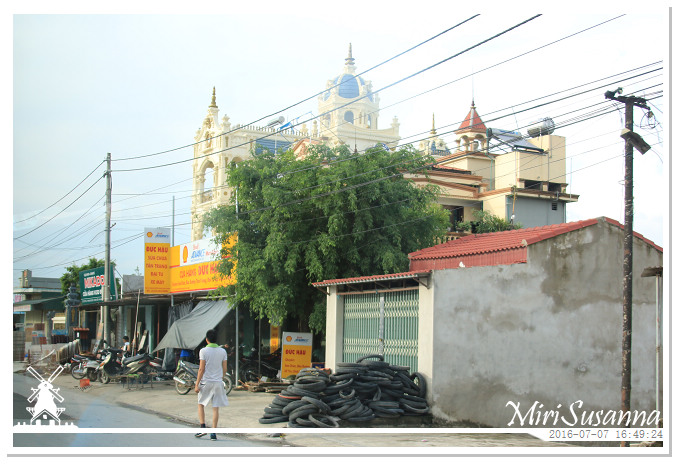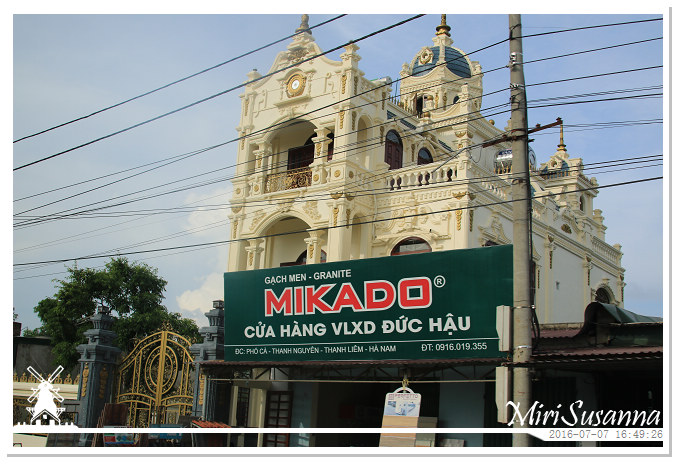 Another palace of the rich.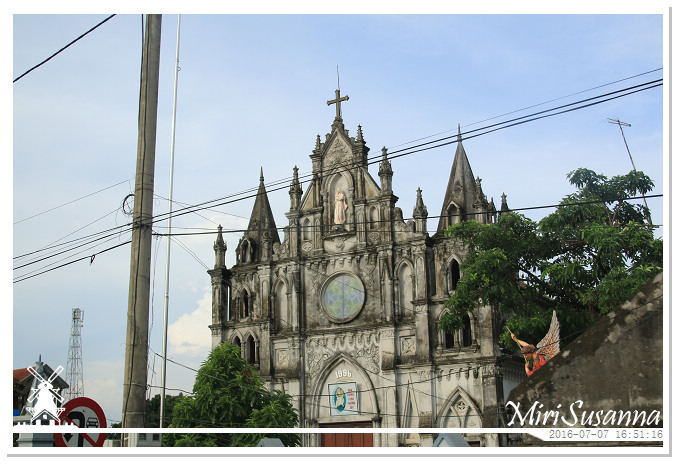 教堂。
Church.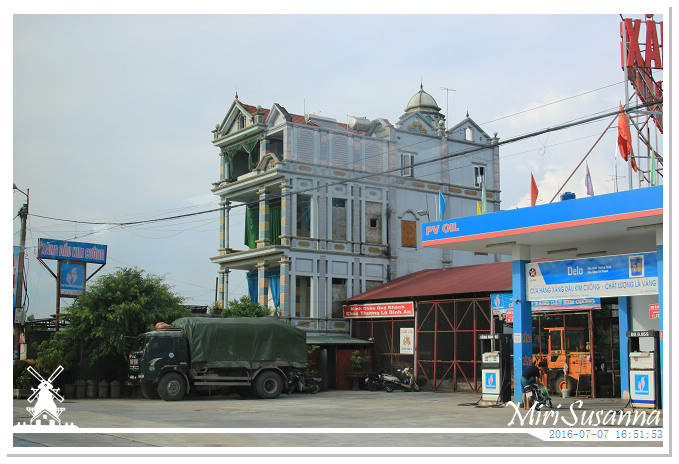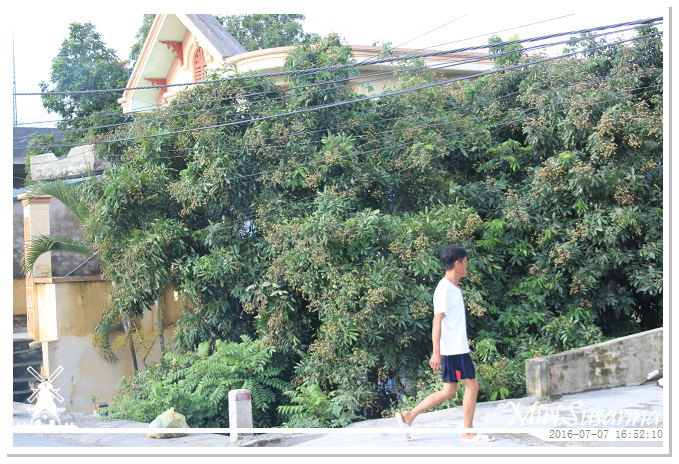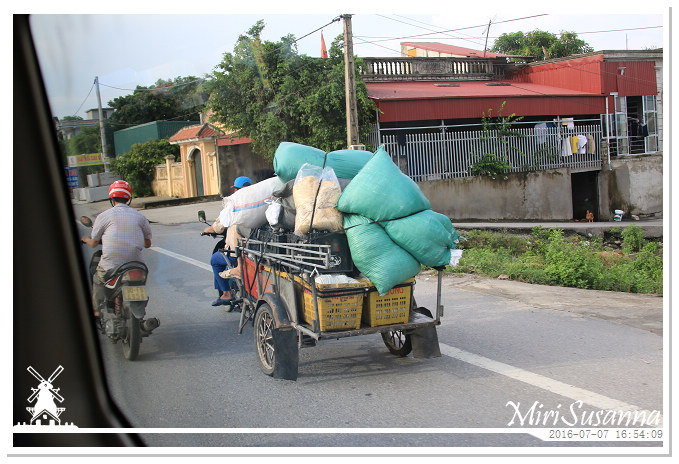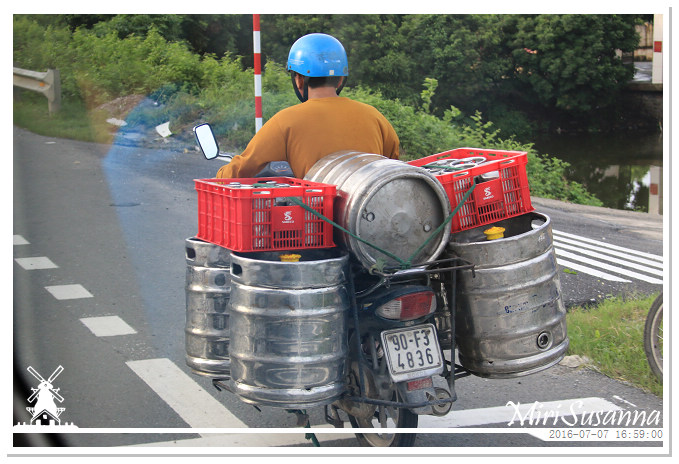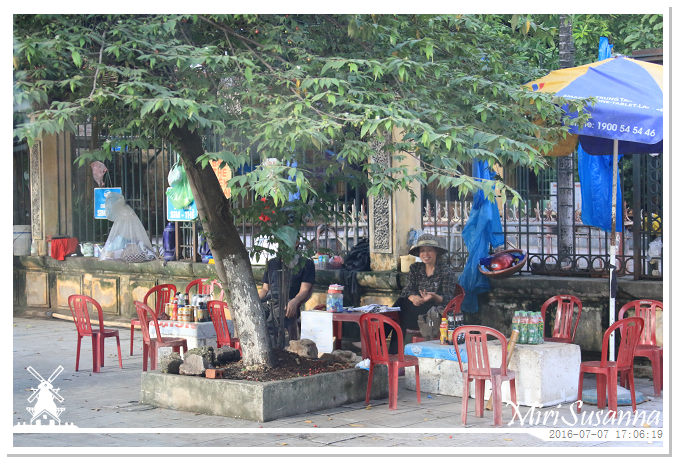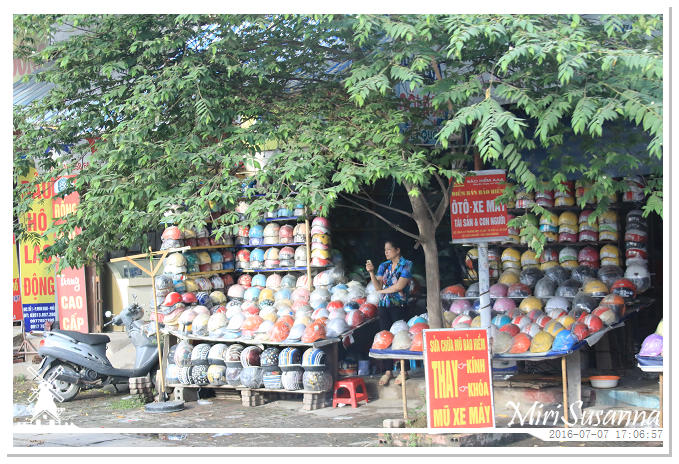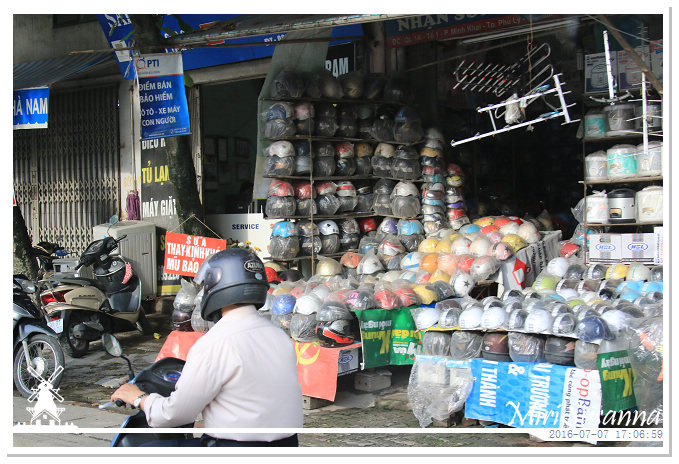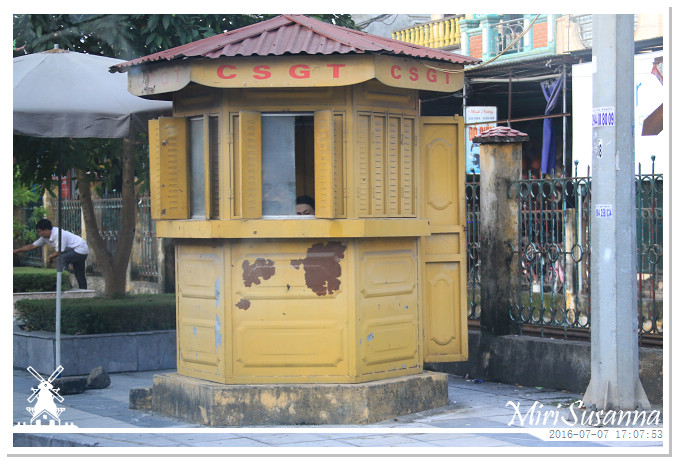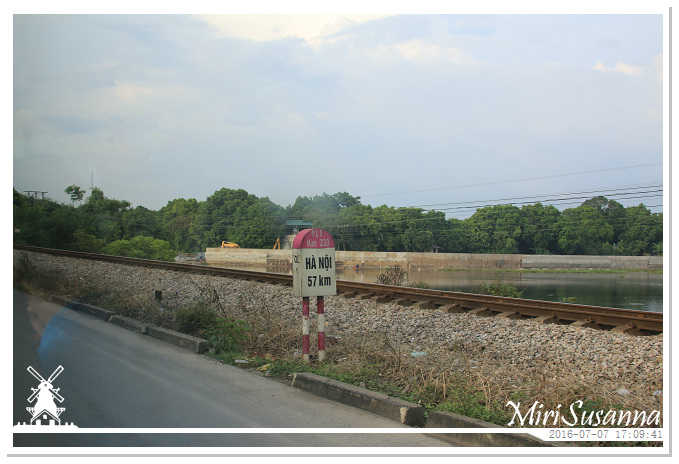 沿著往河內的鐵軌走。
Following the railway, heading to Hanoi.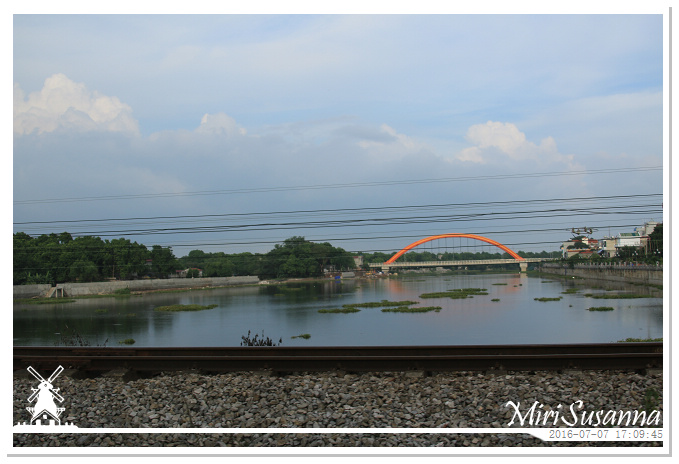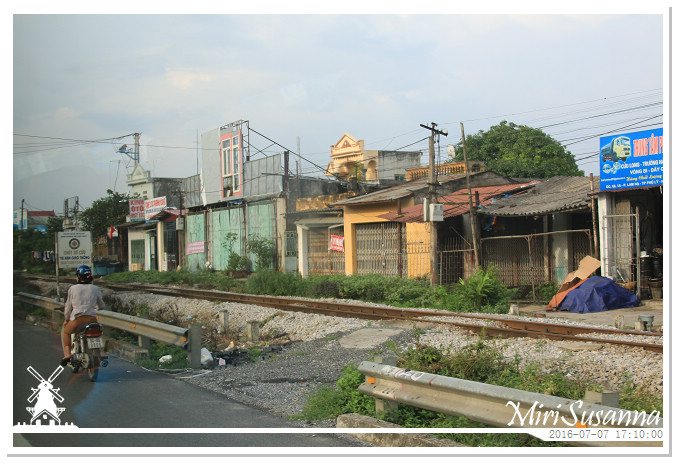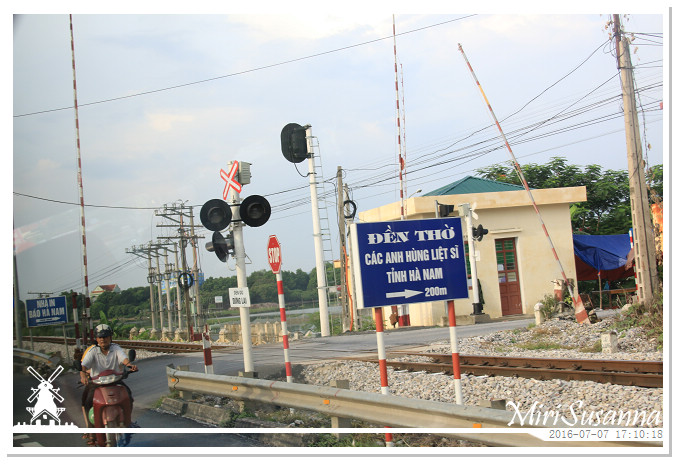 平交道。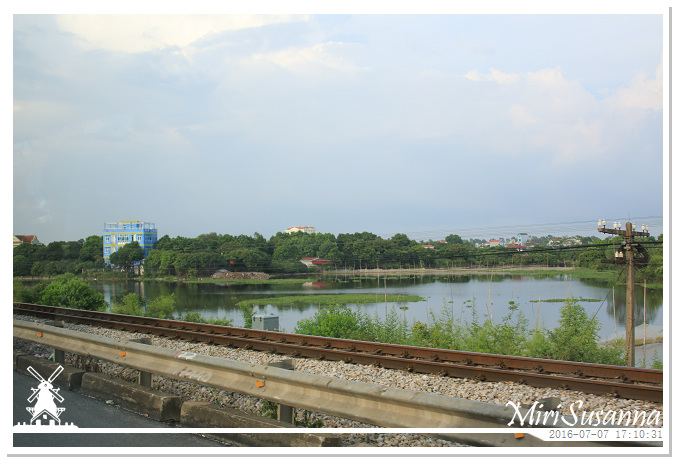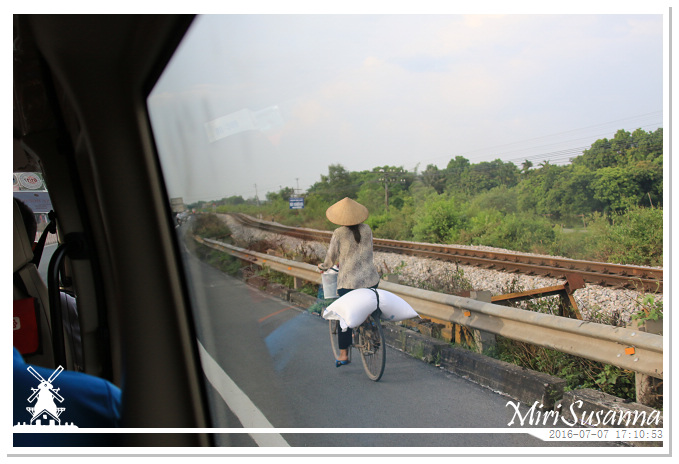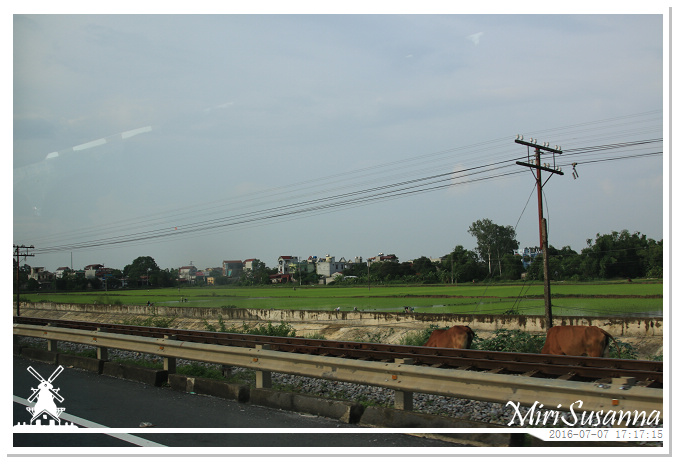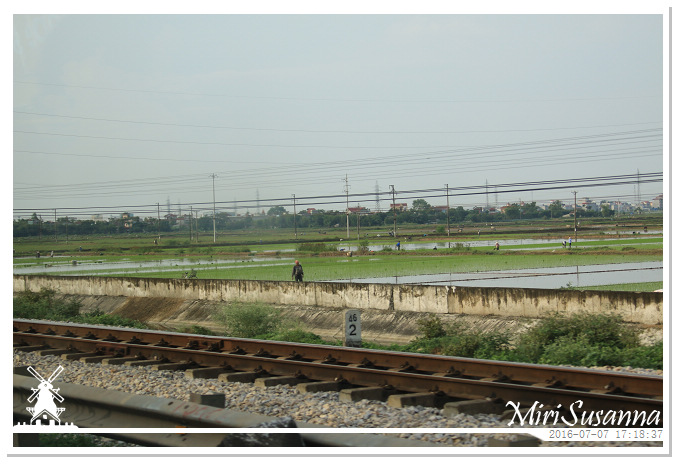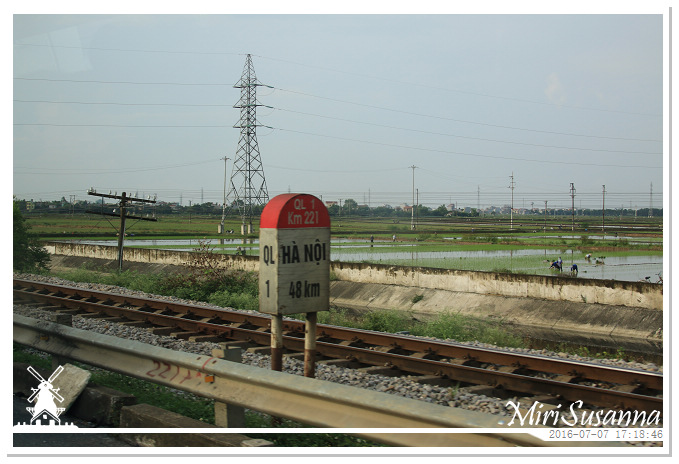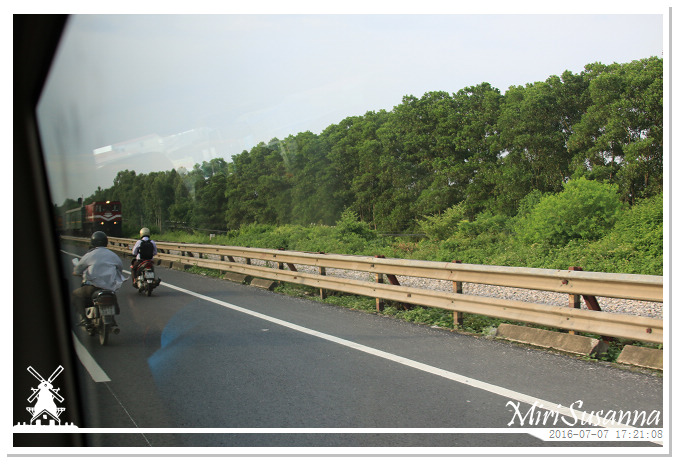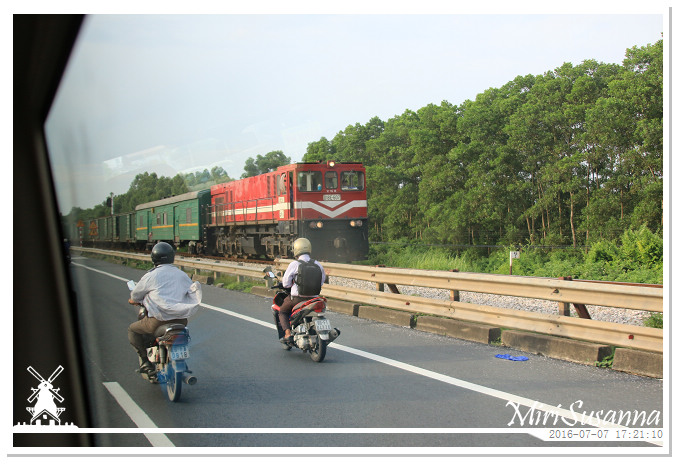 貨運火車。
Cargo train.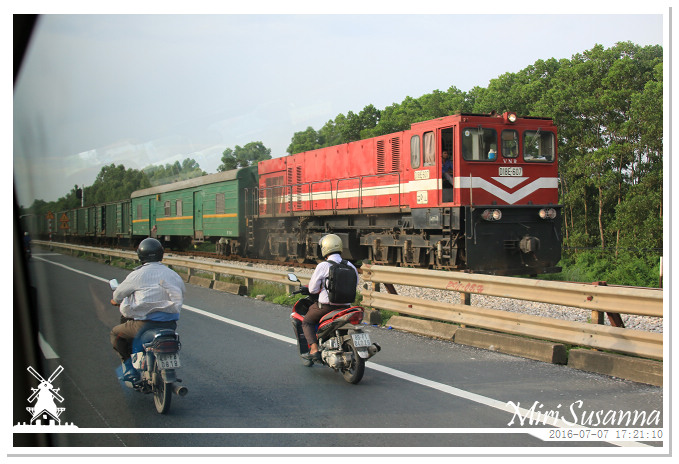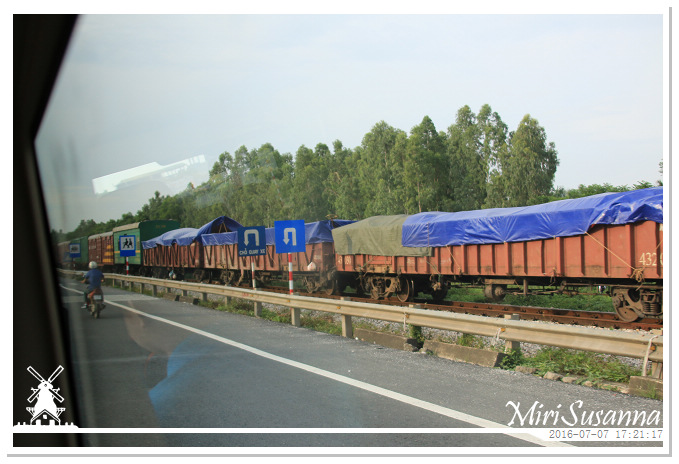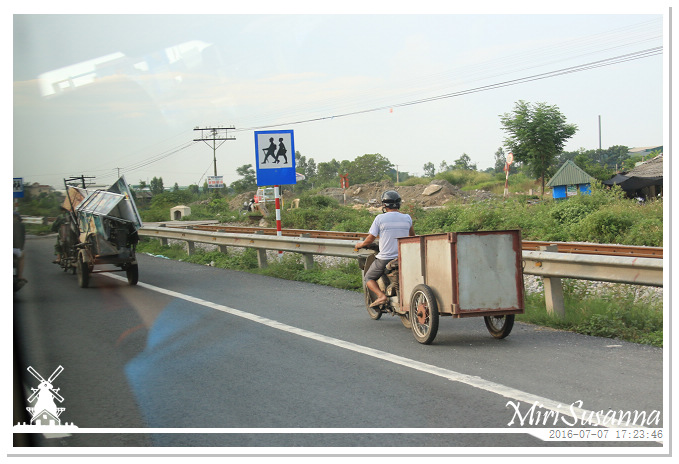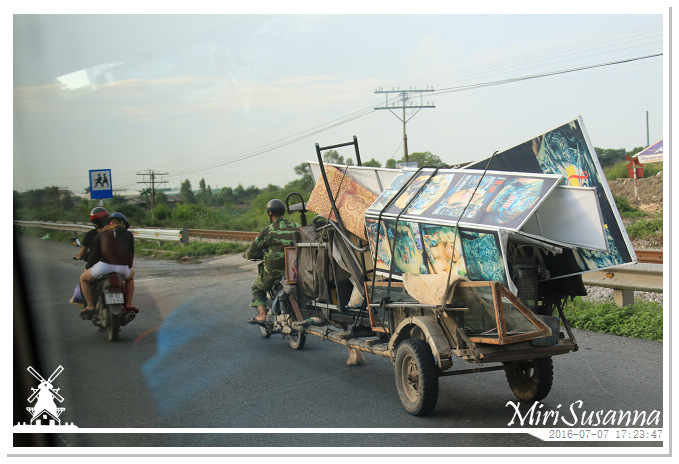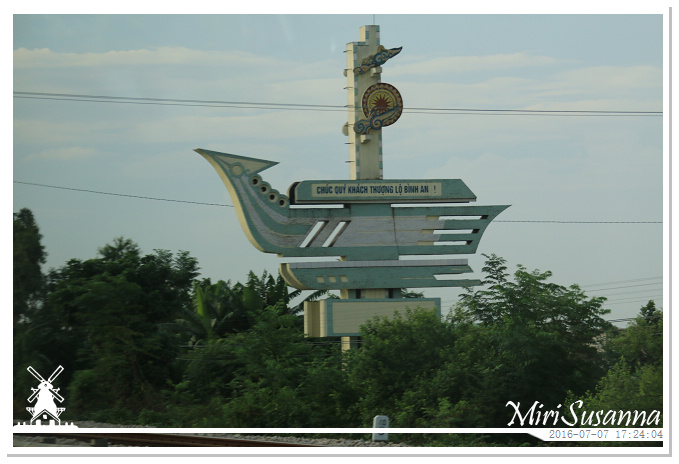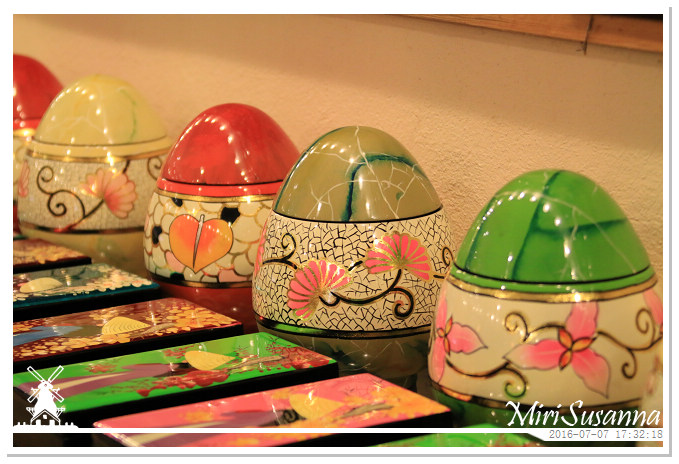 休息站。
Short stop.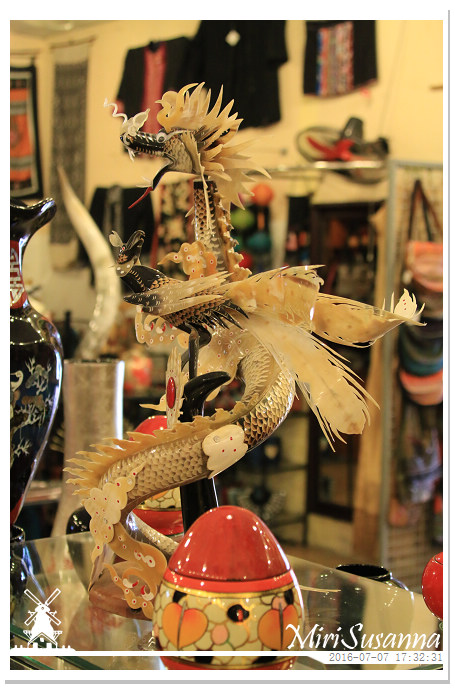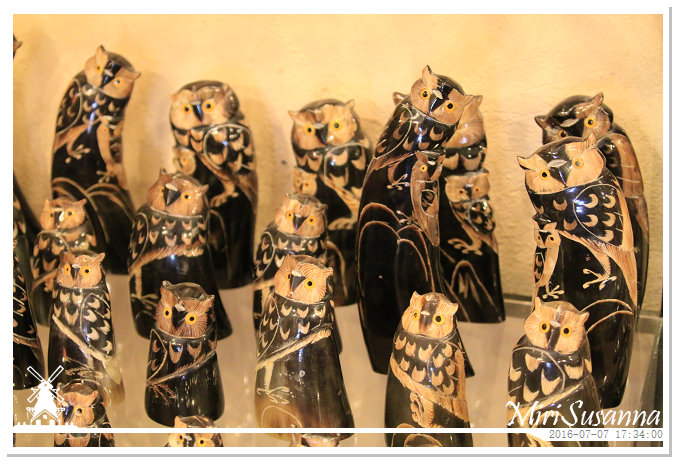 牛角雕的貓頭鷹。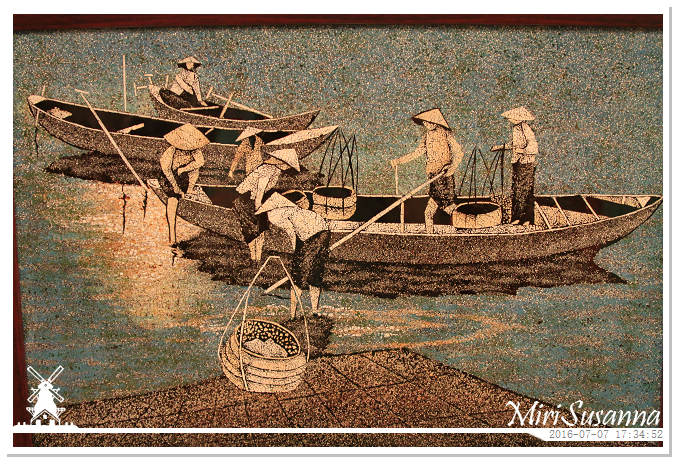 雞蛋殼的藝術品。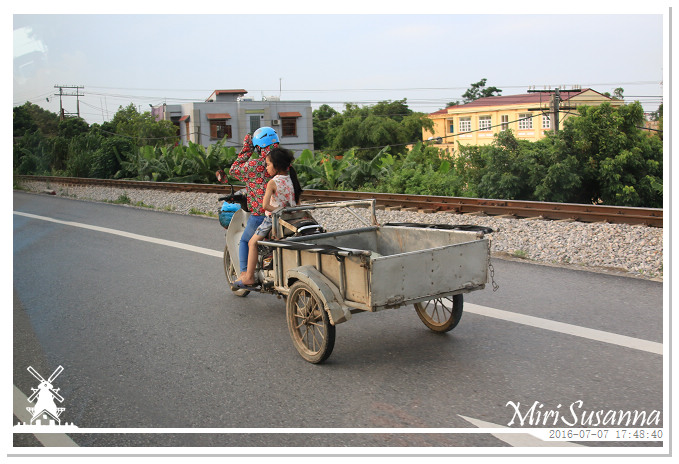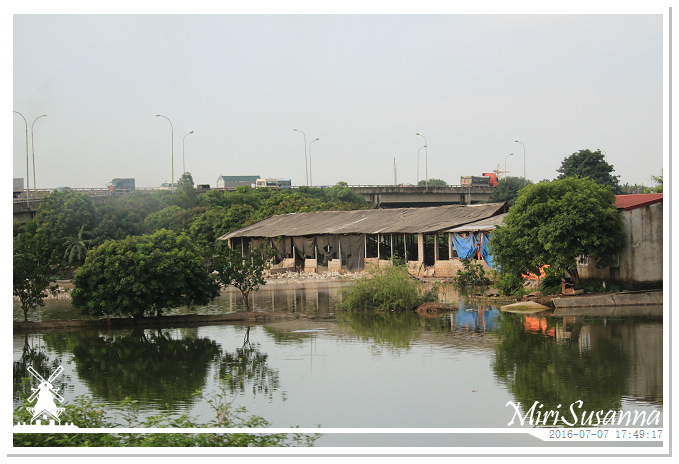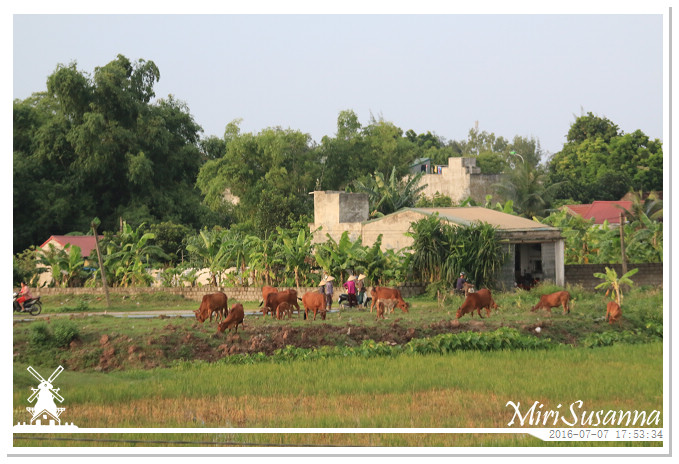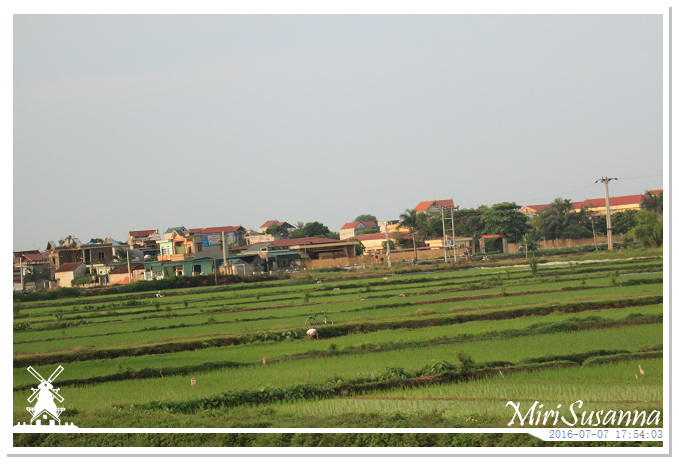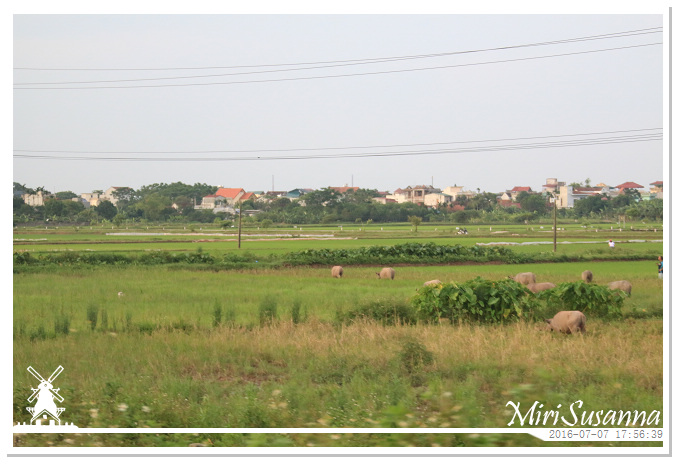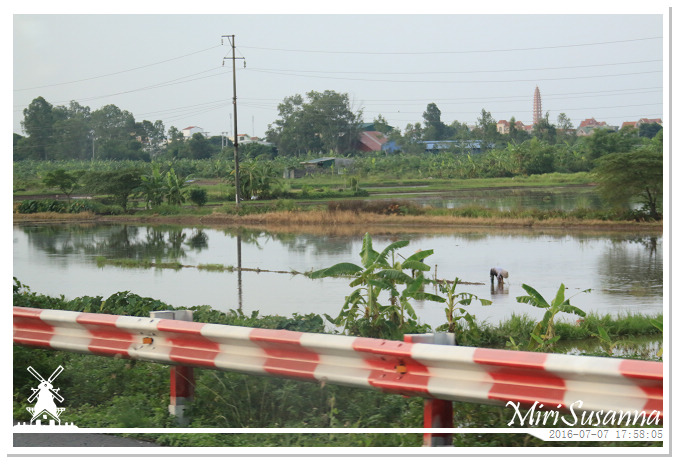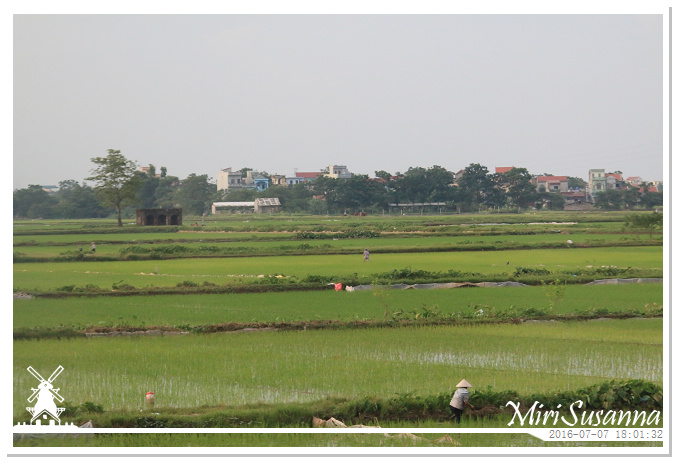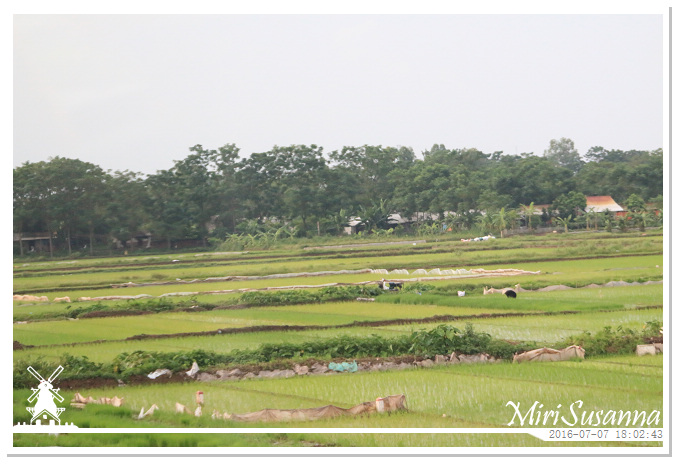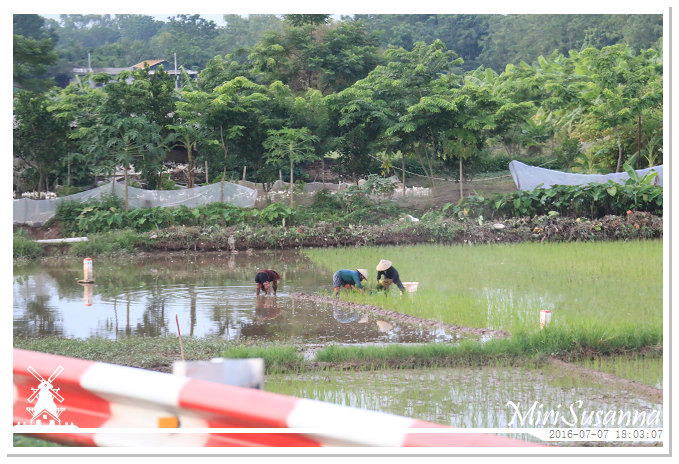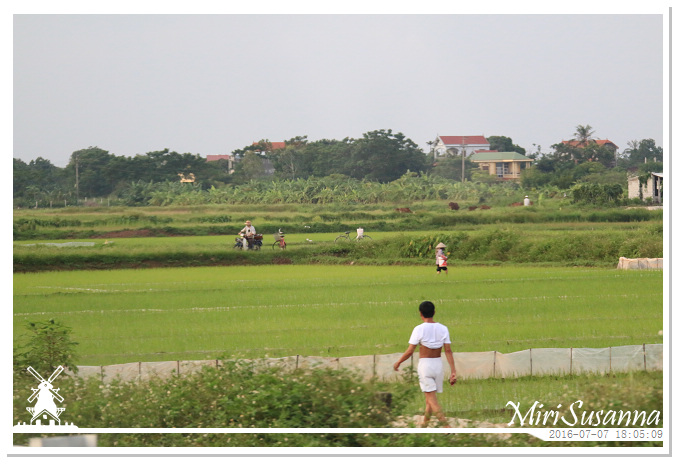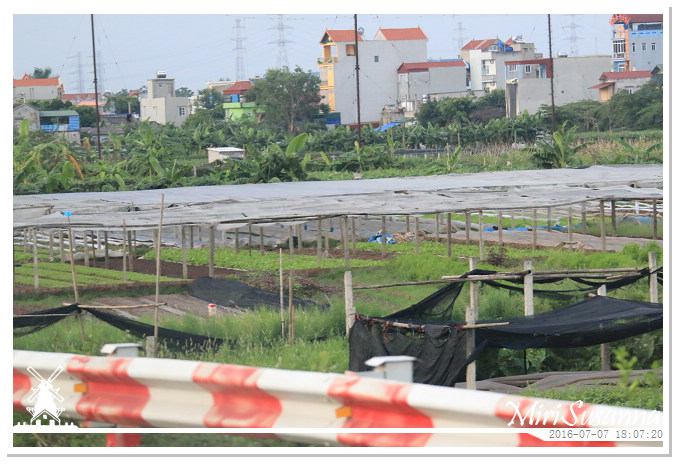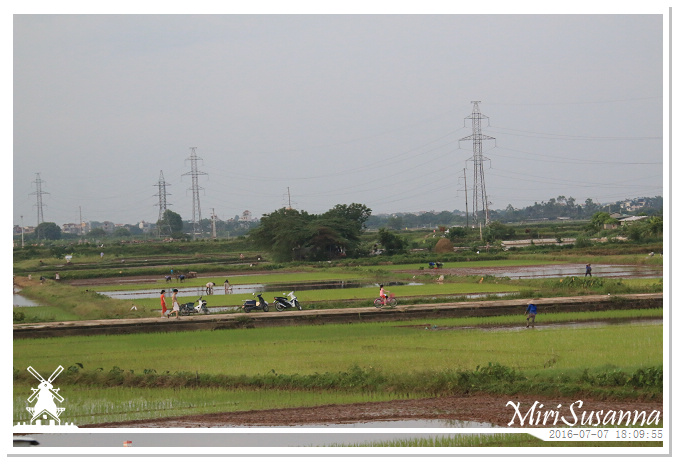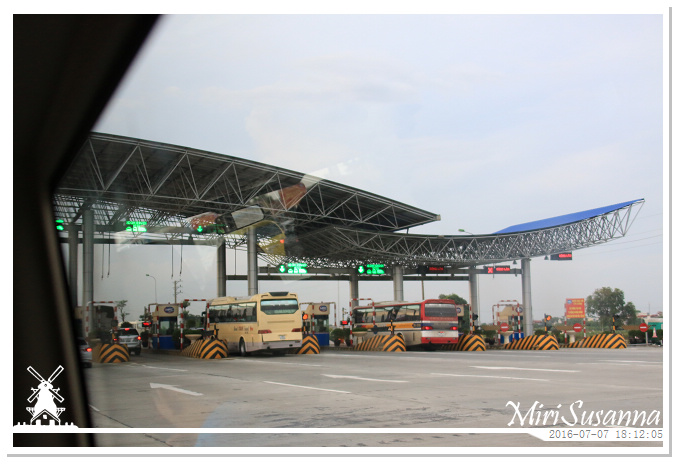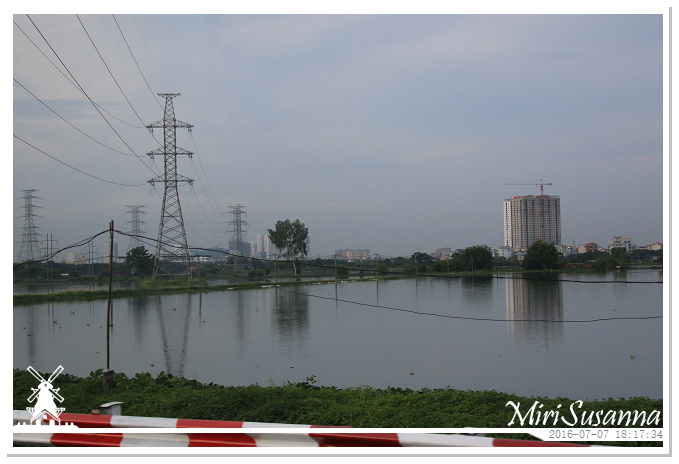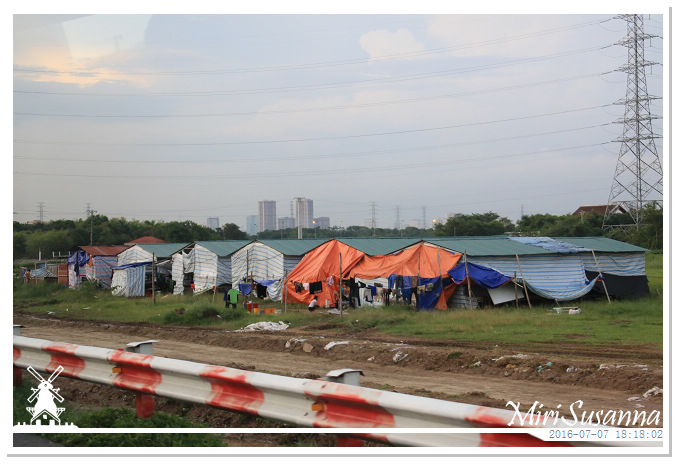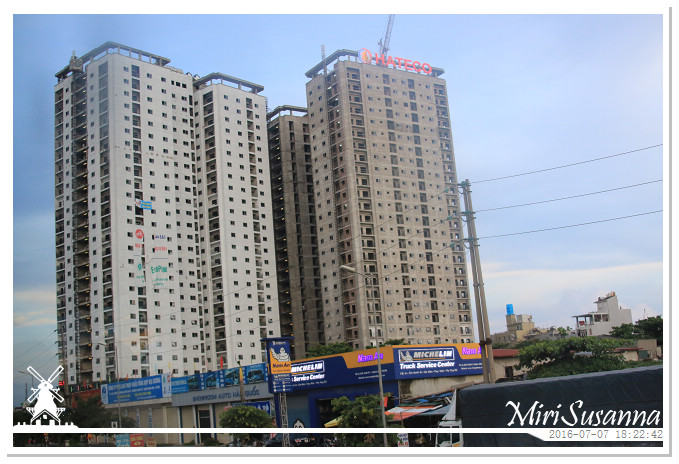 這是給外商住的嗎?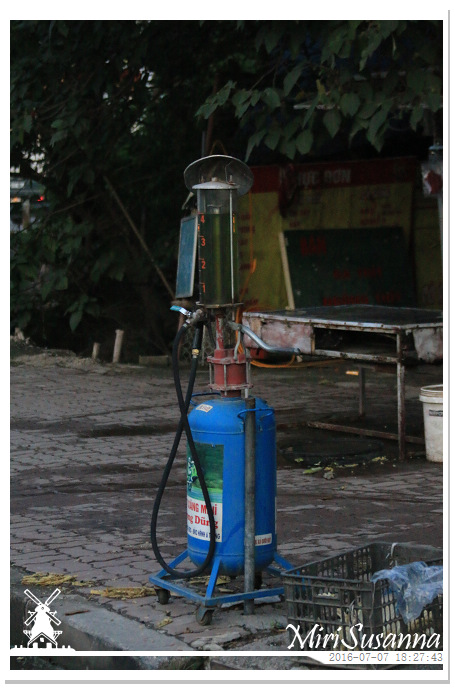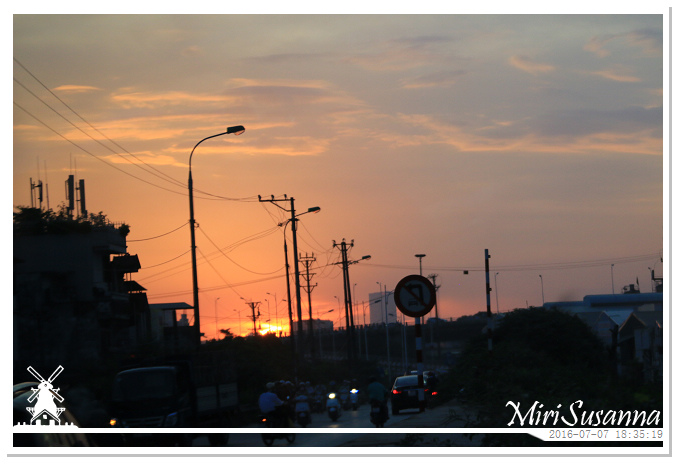 回到河內了。
Back to Hanoi.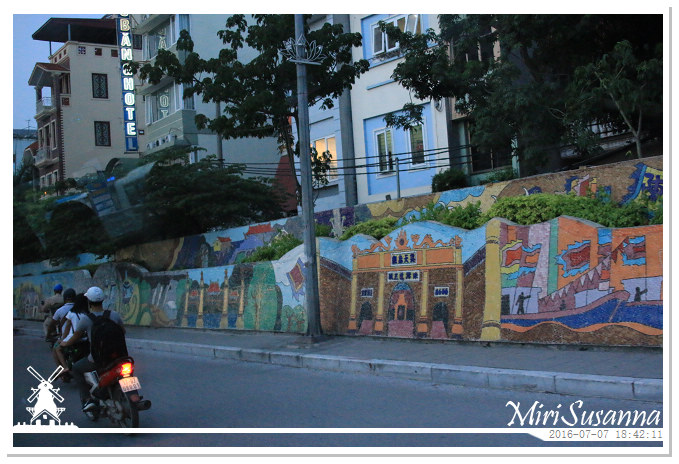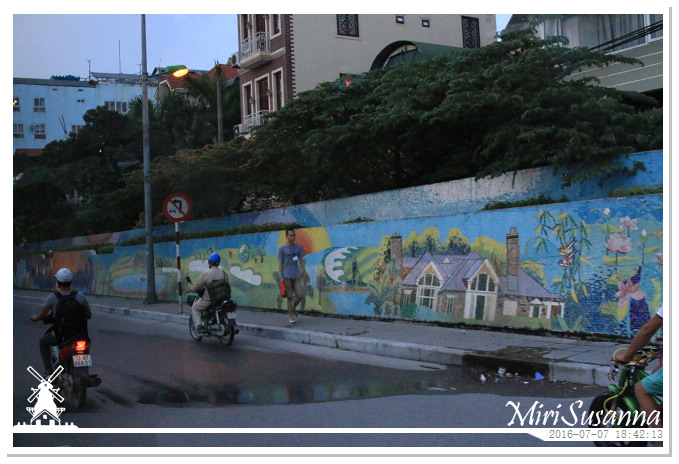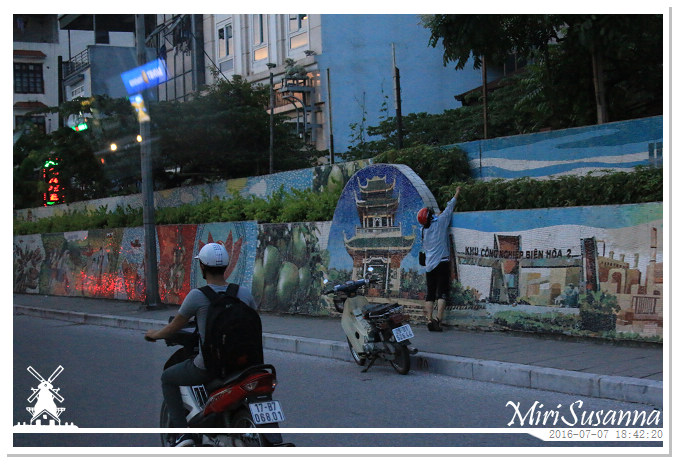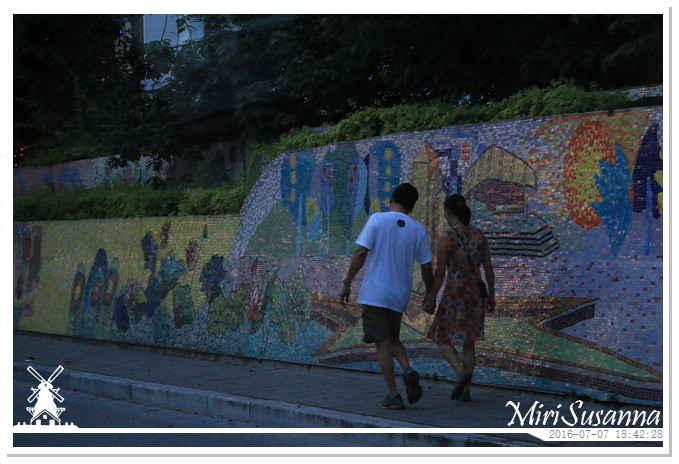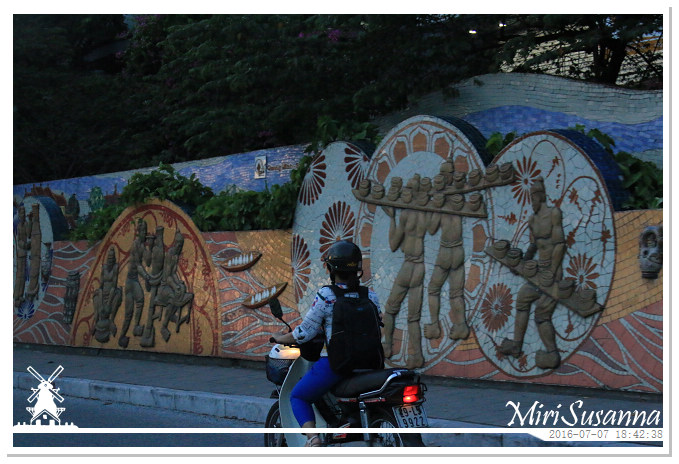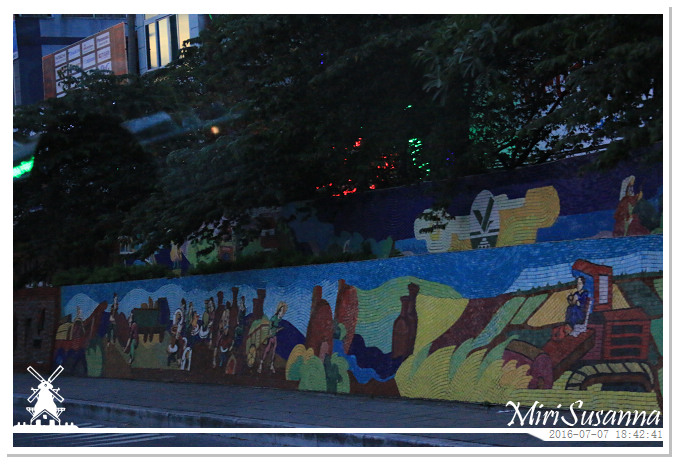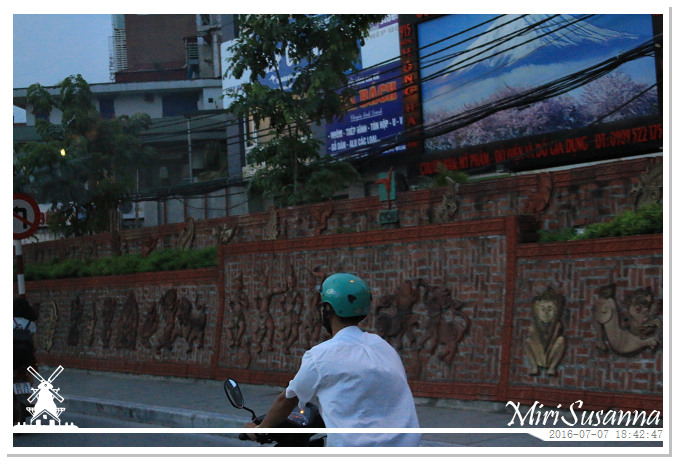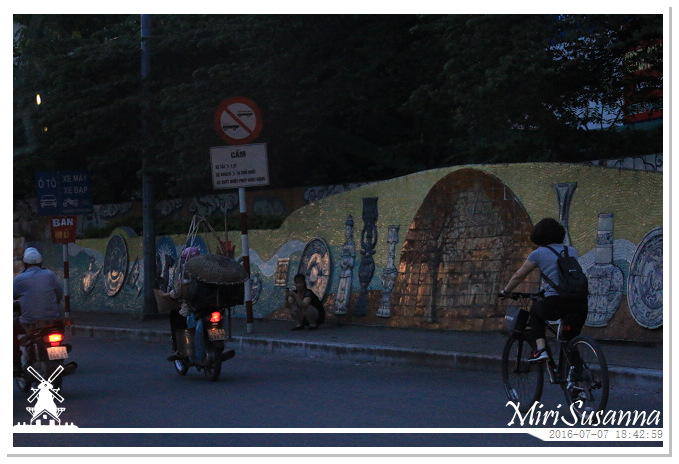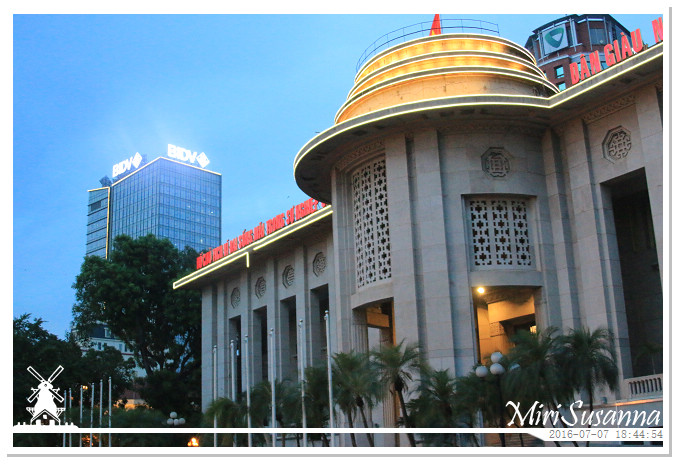 The State Bank of Vietnam.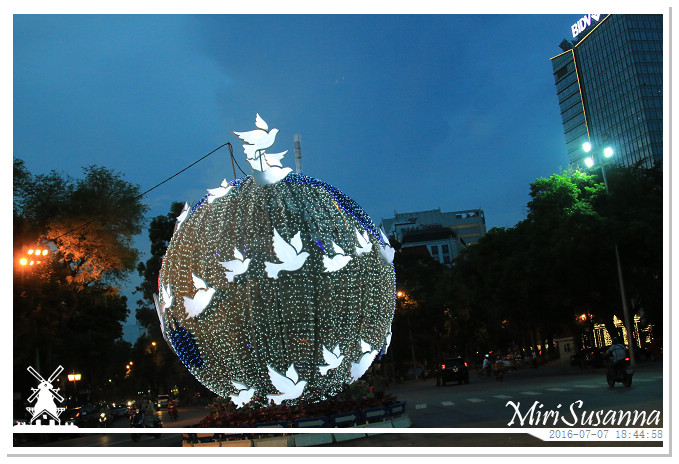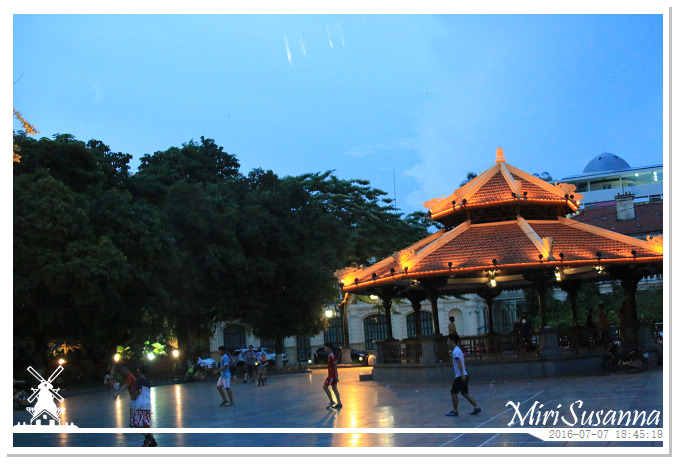 銀行前的公園。
Park in front of the bank.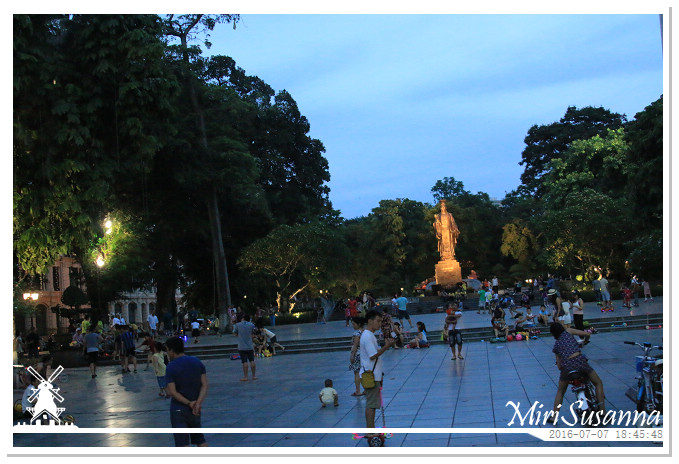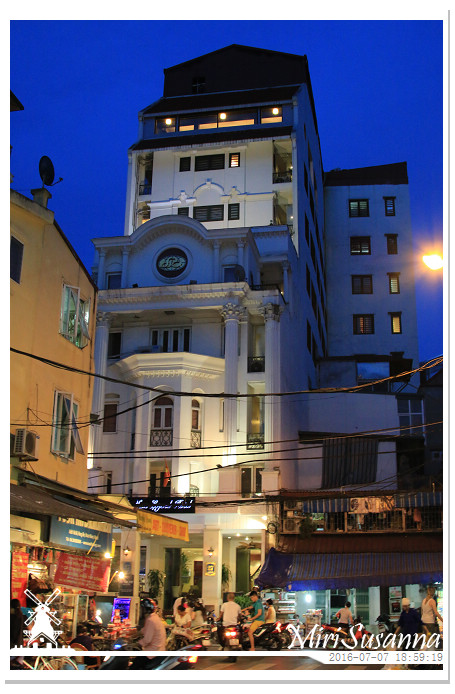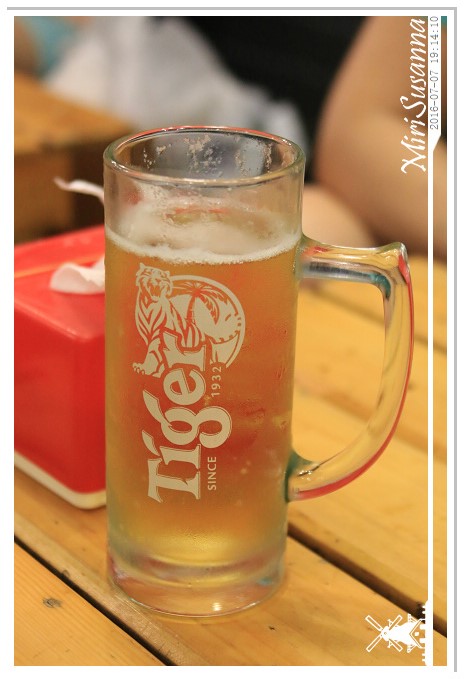 找到昨天光顧的小餐廳Bia 45。
Found the restaurant that we have visited yesterday: Bia 45.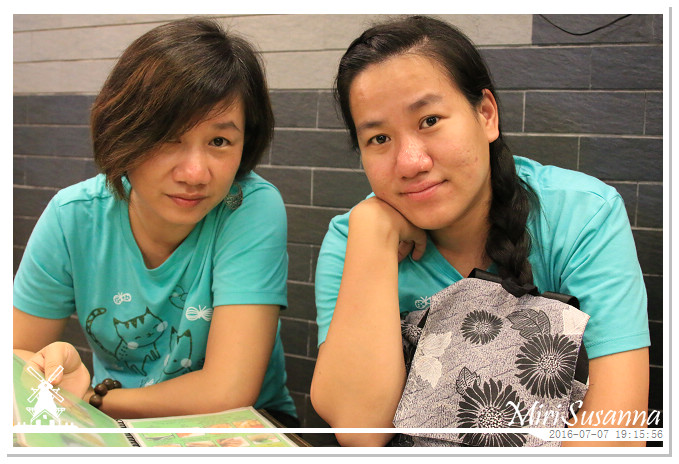 兩美女。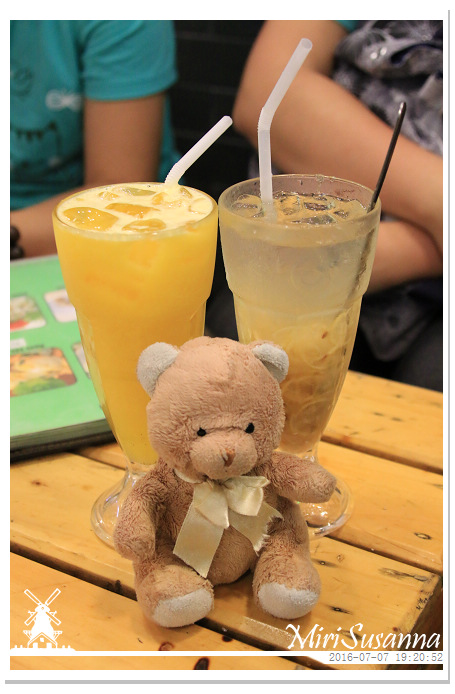 又來吃蛤蜊。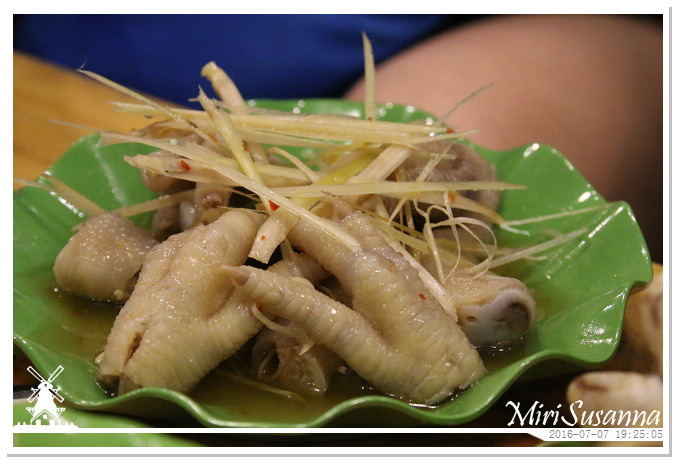 雞爪。


炸雞翅。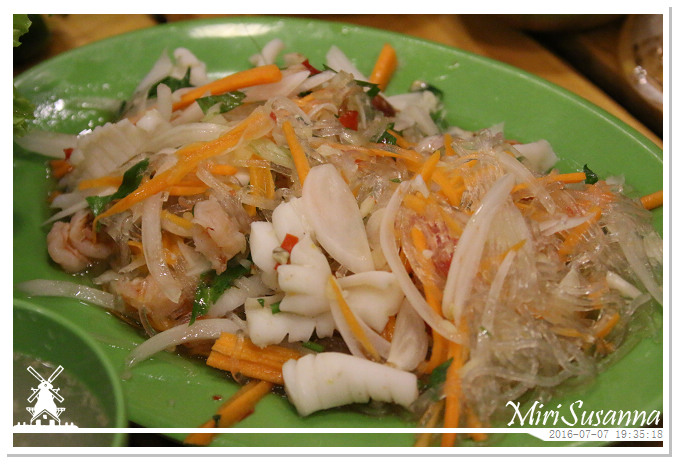 海鮮粉絲。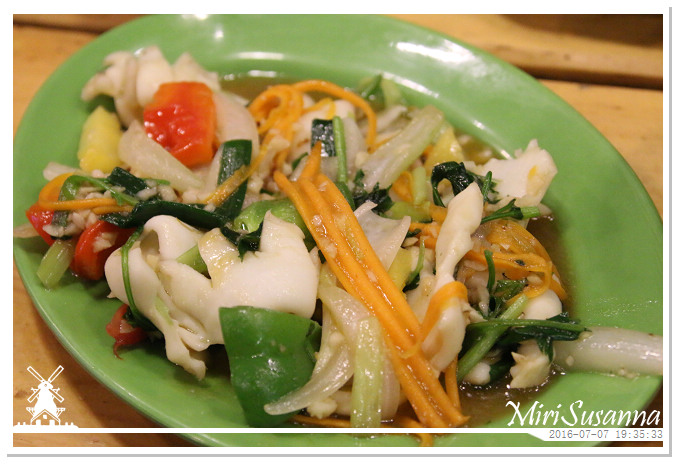 雜菜。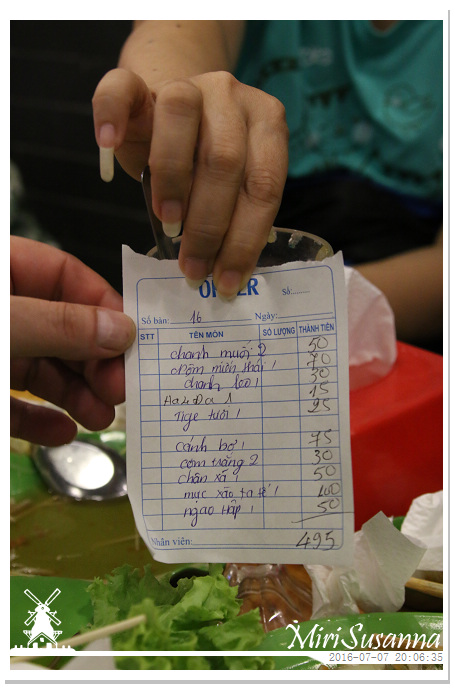 20 Euro or RM 90.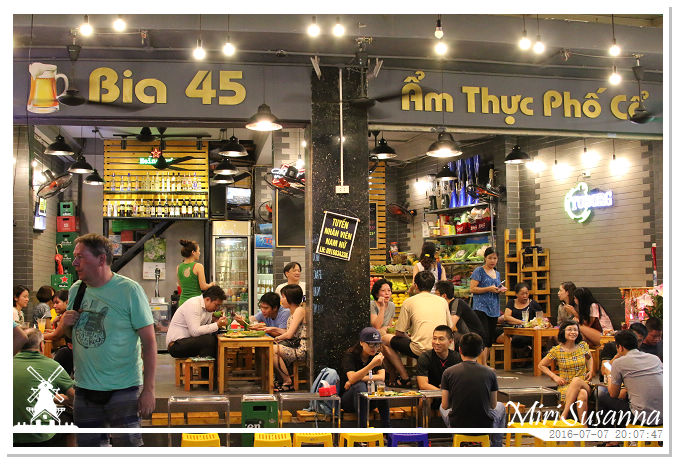 Bia 45小餐廳的外觀。
Bia 45.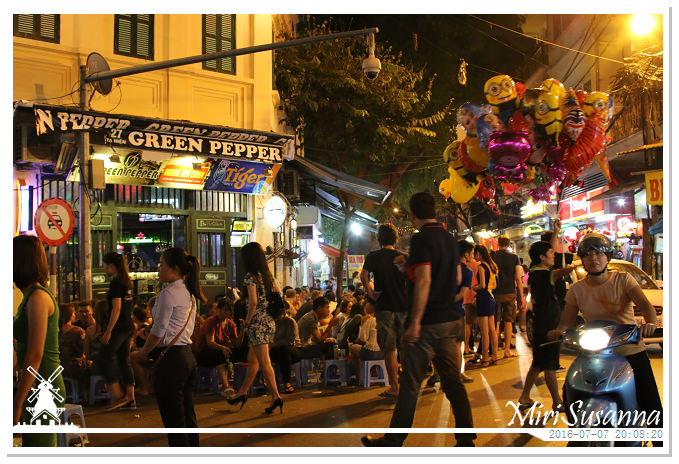 熱鬧的路邊,大家都坐在路旁喝酒聊天。
Crowded area for relaxing time.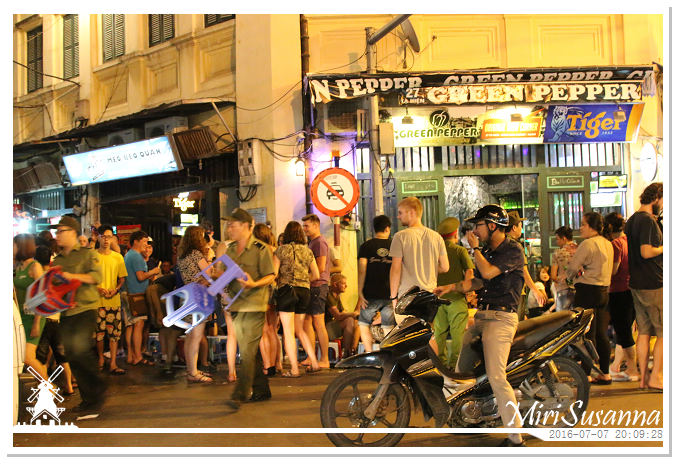 執法人員來了,大家就得先站起來,等待他們離開再繼續happy。
Officers came, thus exciting moment to stand up and wait for their leaving before continue happy hour.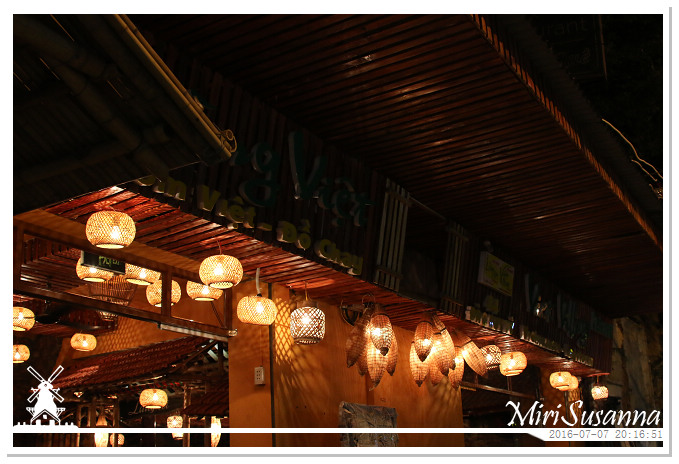 竹編的精緻掛燈。
Bamboo lamps.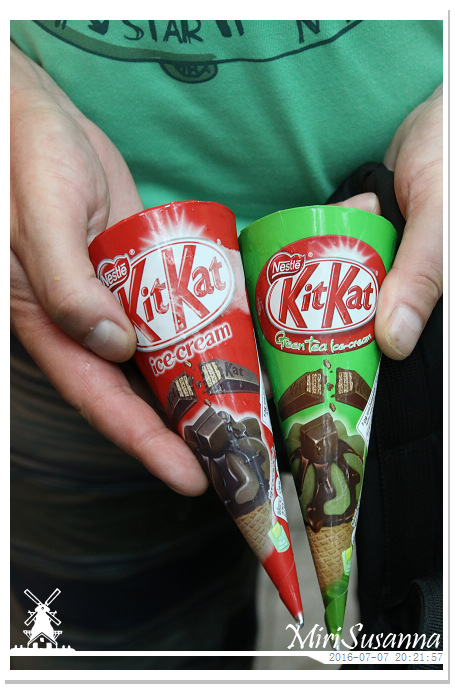 飯後甜點,綠茶口味的KitKat還真的是亞洲特色。
KitKat with green tea taste, only in Asia.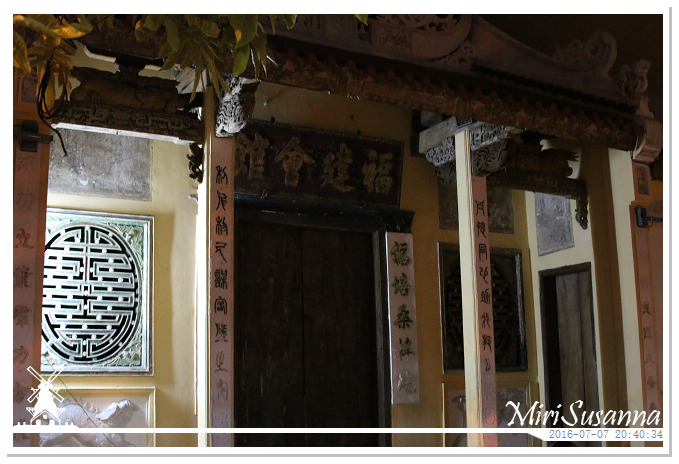 福建會館。