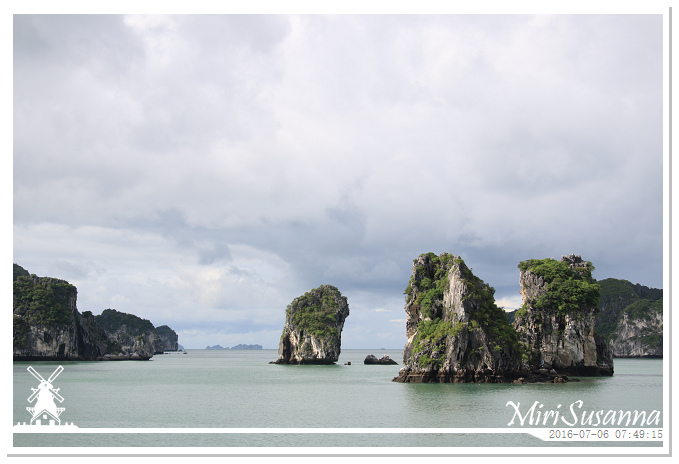 次日,下龍灣在藍天白雲的陪襯下,換上了翠麗的衣裳,讓人看了心情大好。這輯往柯凡漂浮漁村途中的照片。
[NL] In de tweede dag, was het weer mooier geworden. Halong Bay werd opeens nog schitterend. Deze post is voor de fotos onderweg naar Cửa Vạn, de drijvende dorpen van vissers.
[EN] The next day, the weather was good, and Halong Bay looked more impressive and varied. This article includes the pictures on the way to Cửa Vạn Floating Fishing Village.

早安!
Good morning!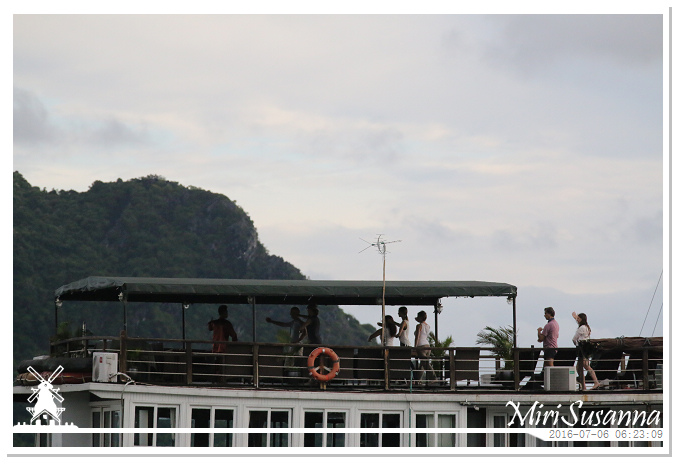 隔壁遊輪上的太極時光,Stellar號也有,但我們都興致缺缺。
Tai Chi hour at another cruise. Stellar had the same activity, but we didn't have the mood to join it.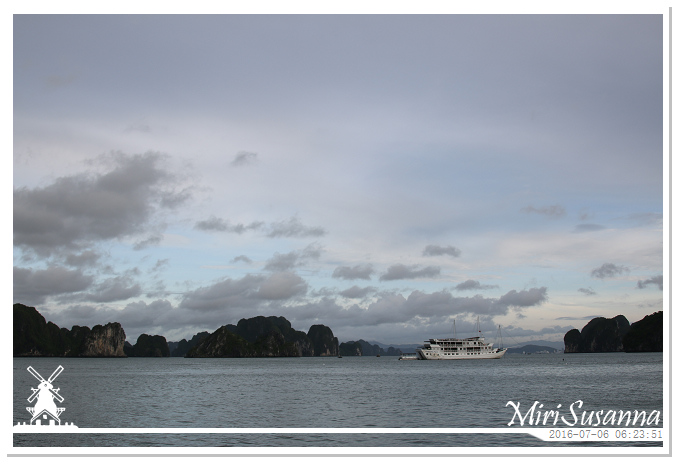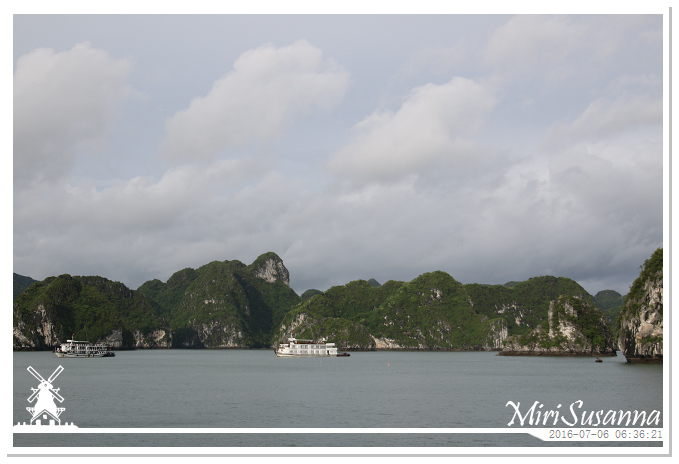 天氣晴朗,景色秀麗,當然要多拍些照片。
The weather was nice and the scenery seemed more  beautiful today.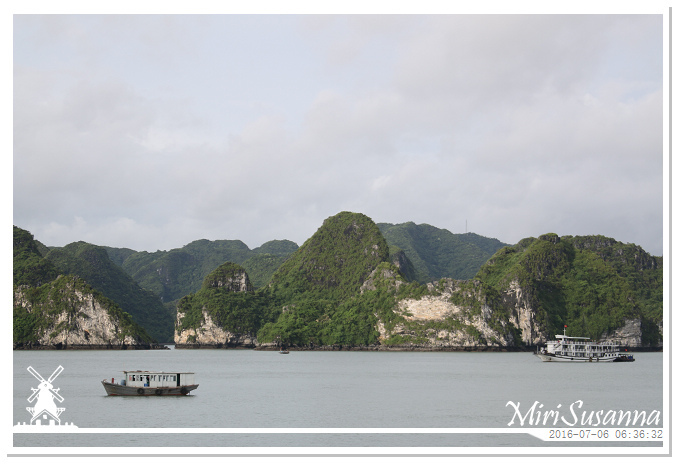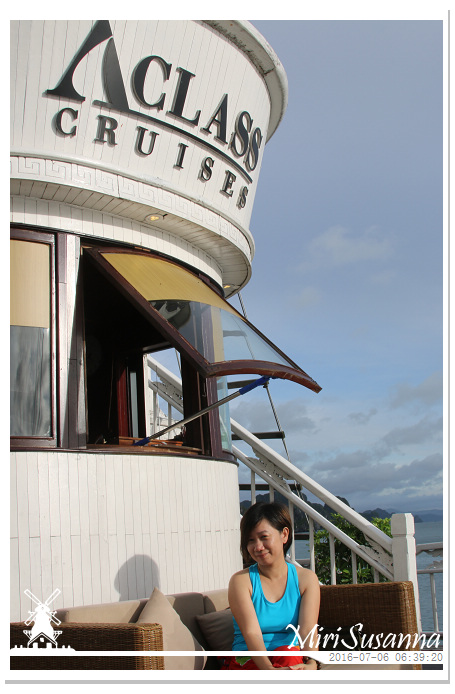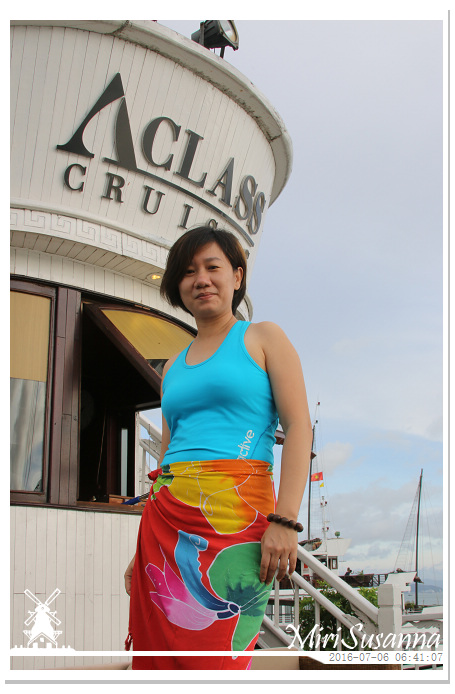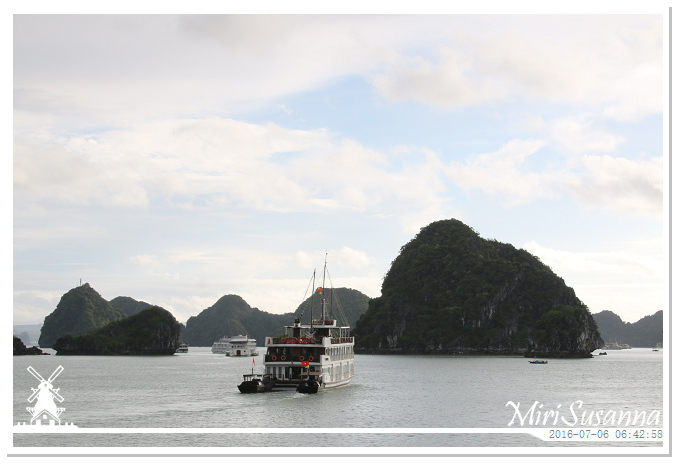 太極時光完畢,我們可以上甲板拍照了。
Tai Chi hour finished, so we could come up to top deck to make pictures.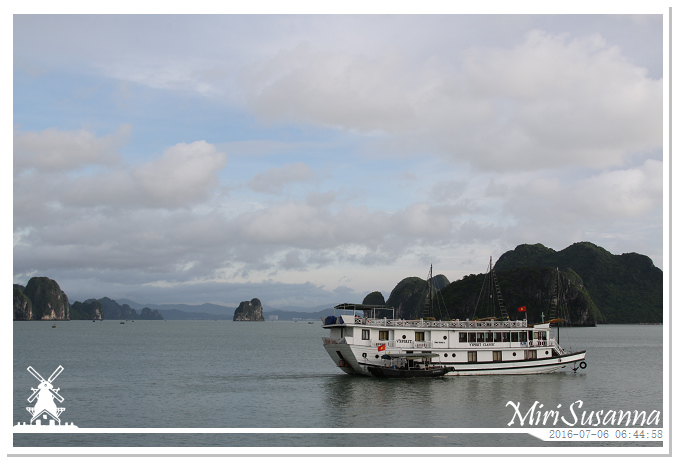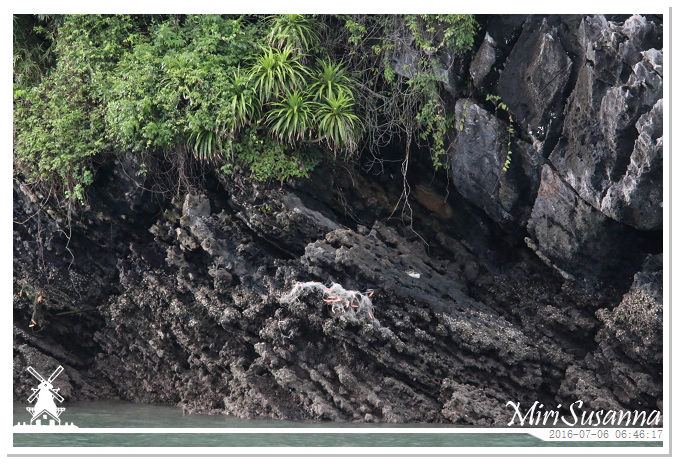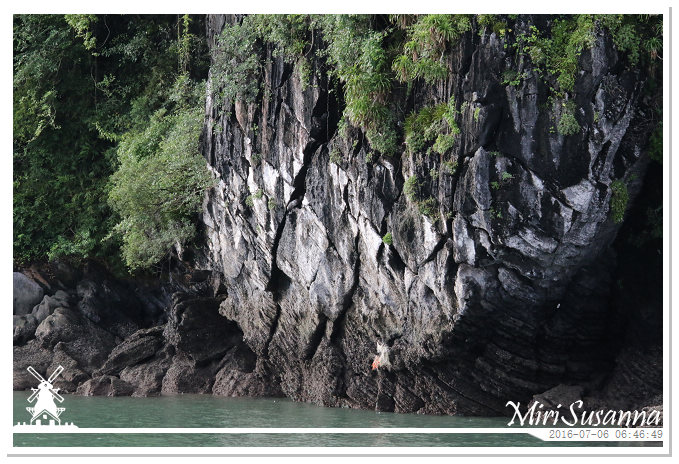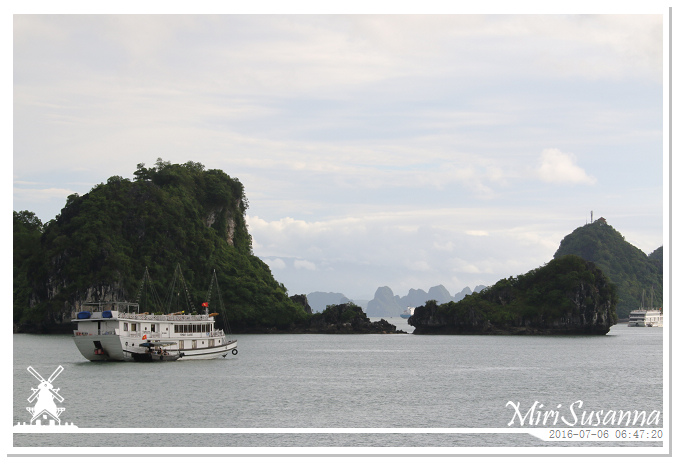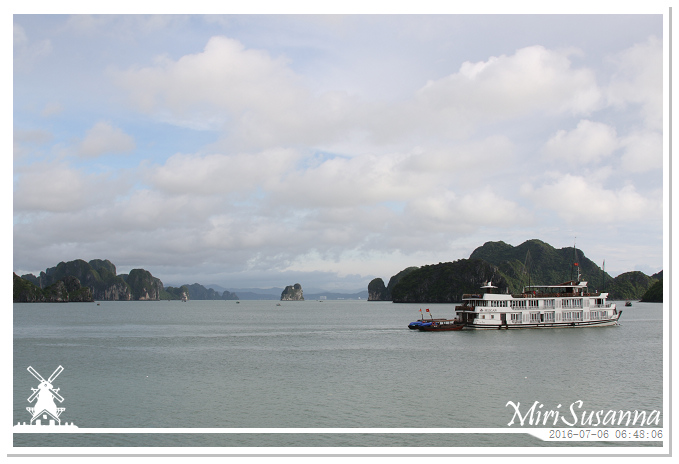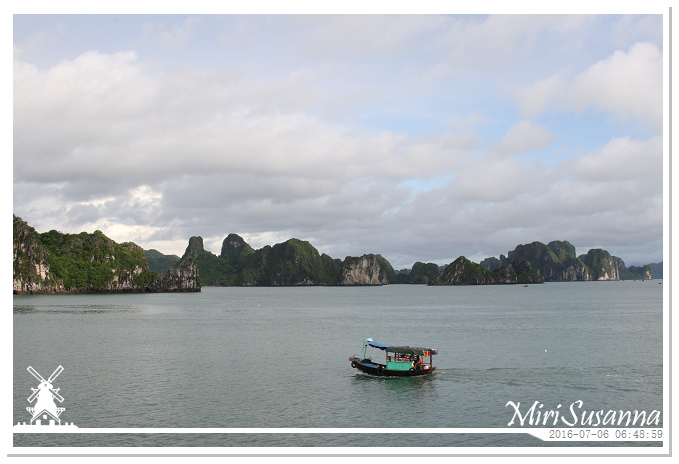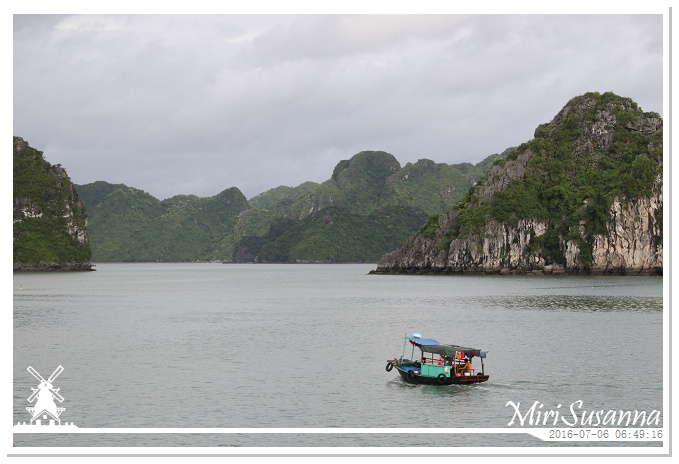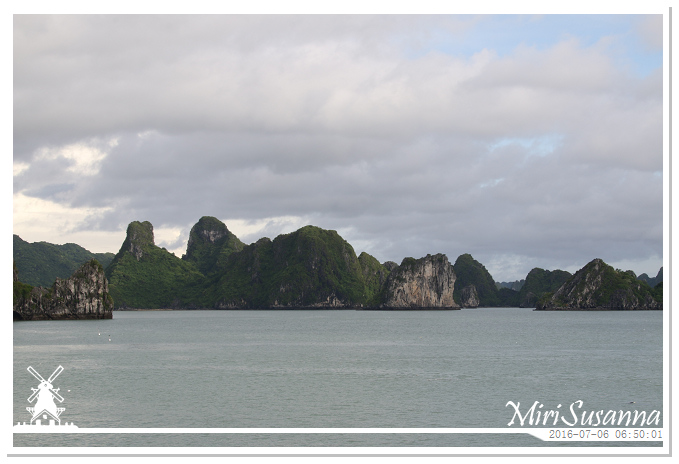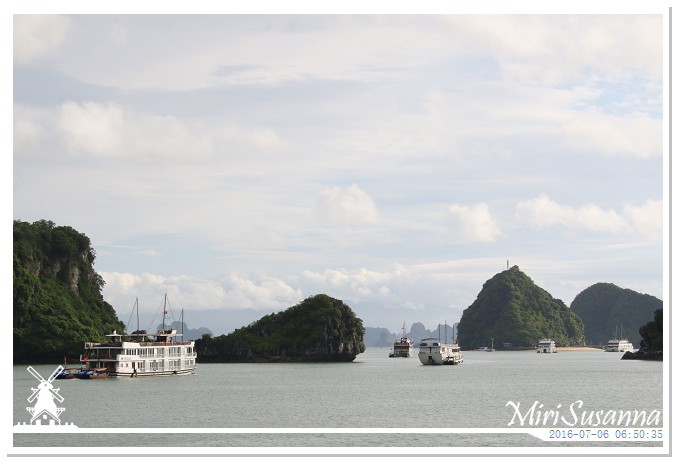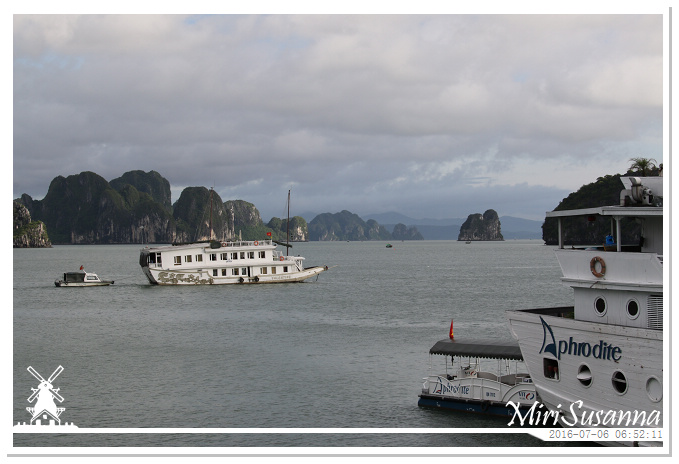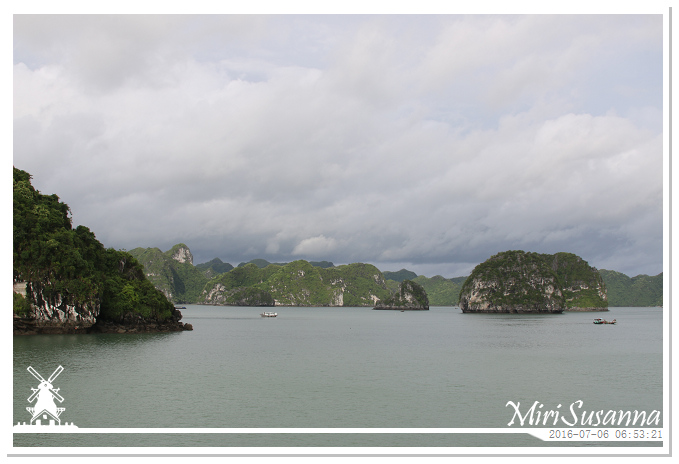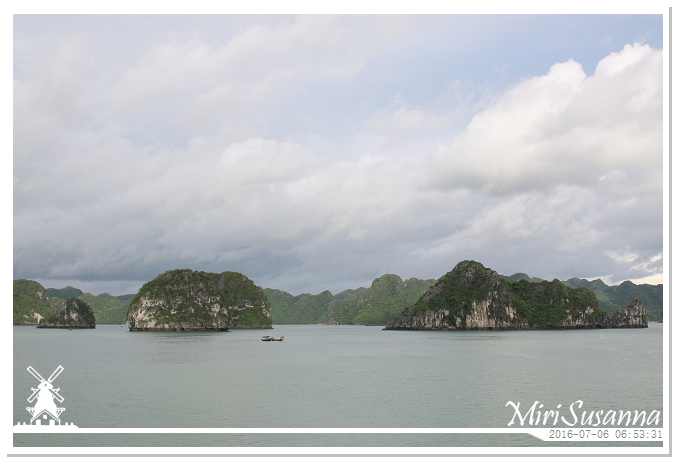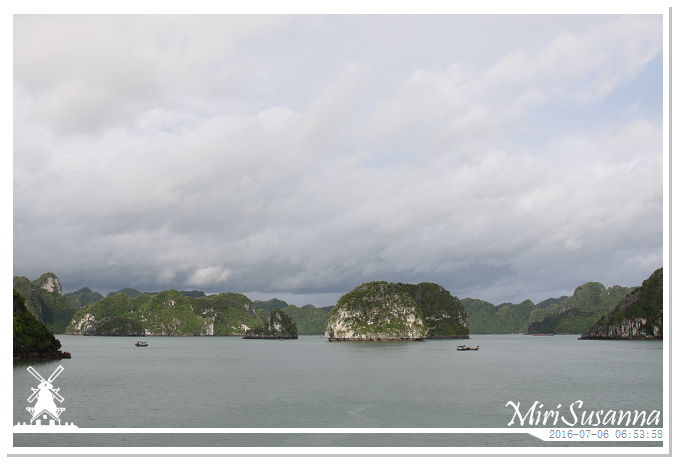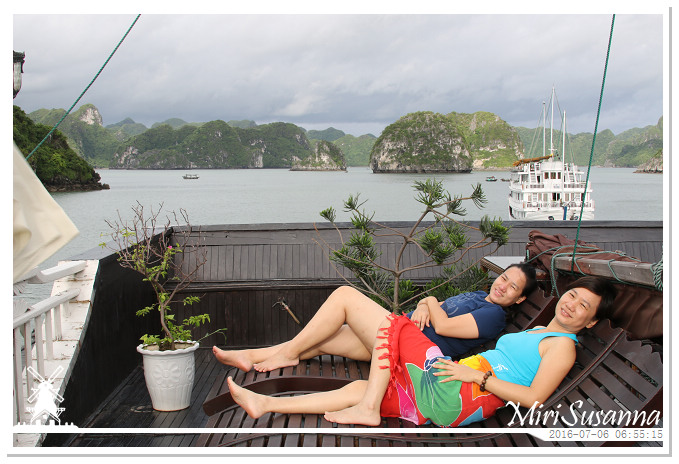 Enjoy!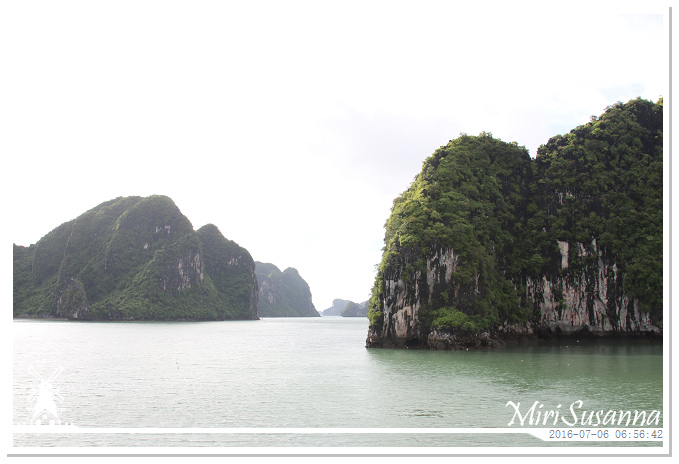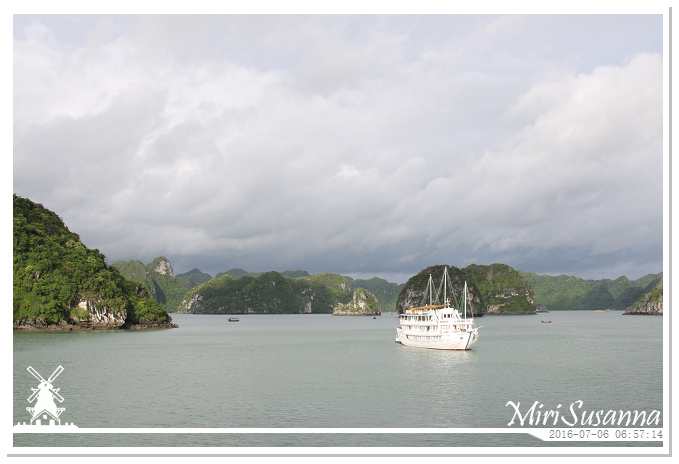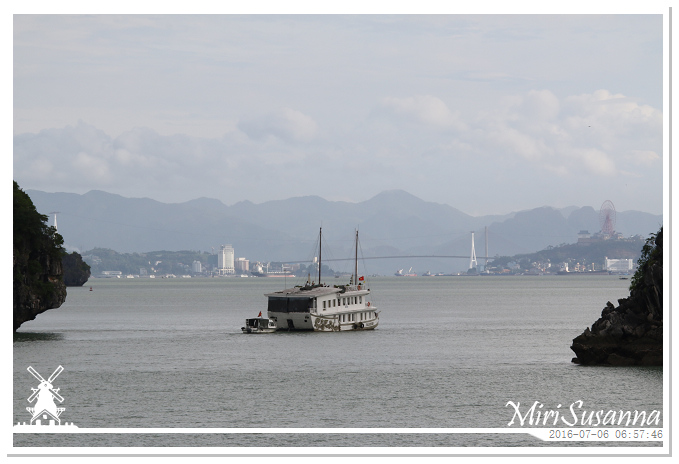 下龍市。
Halong City.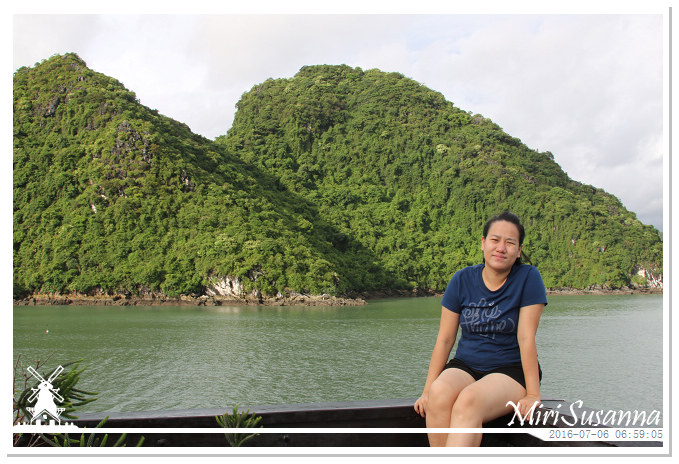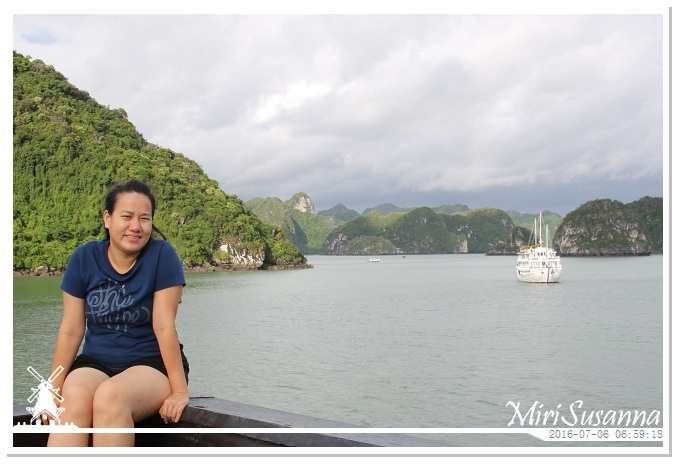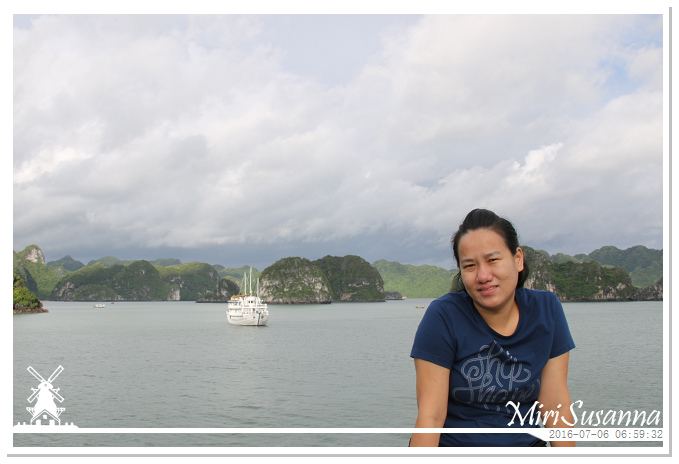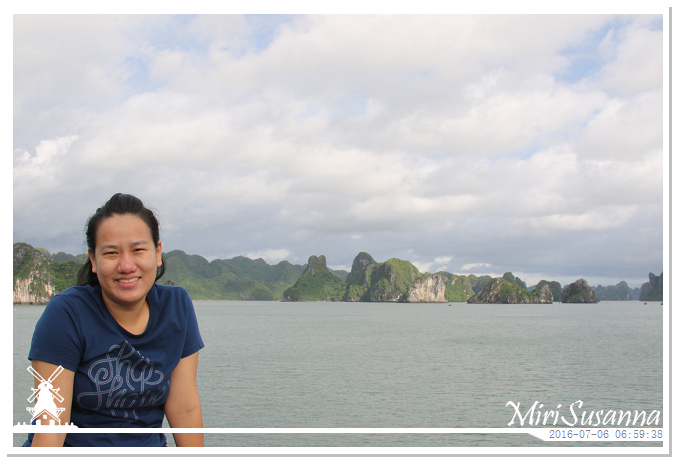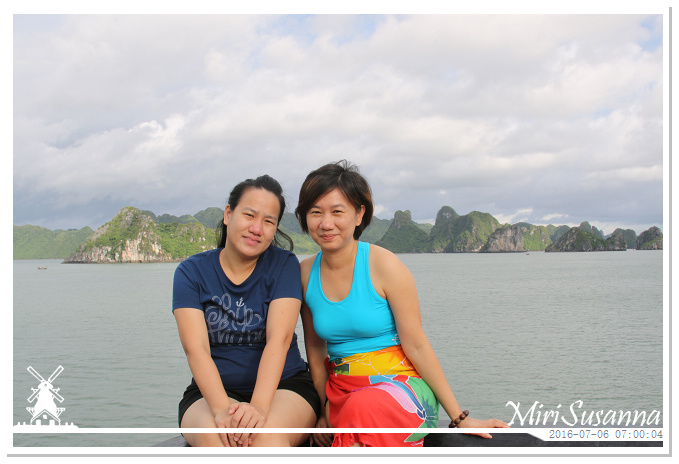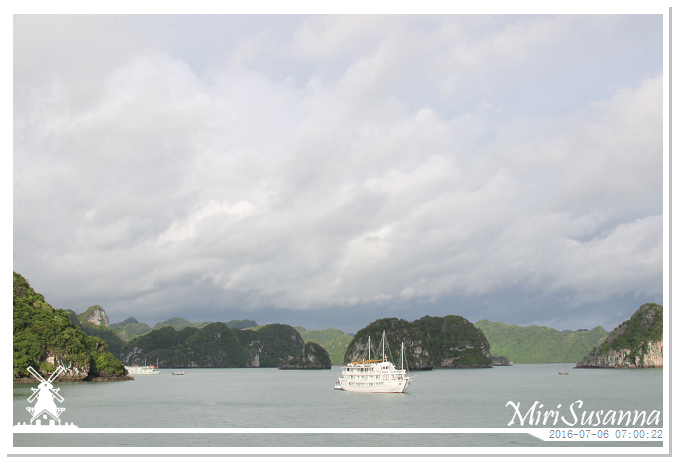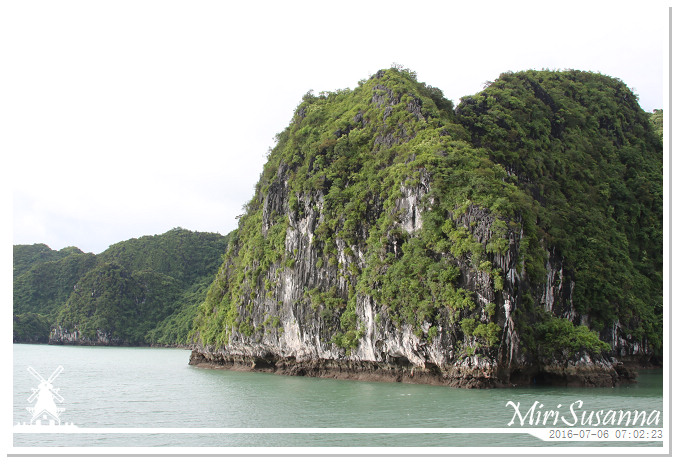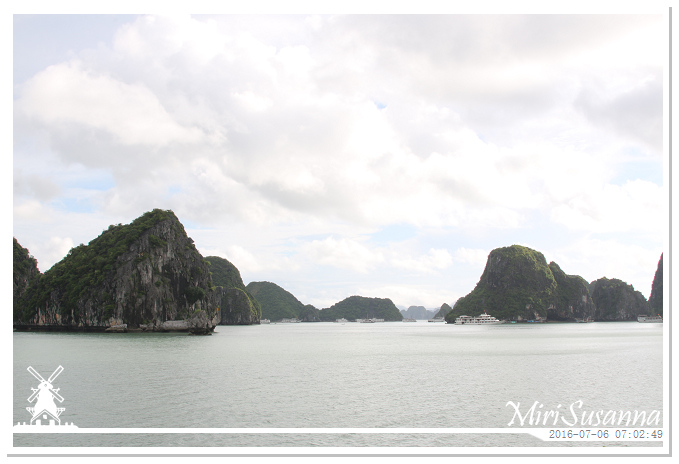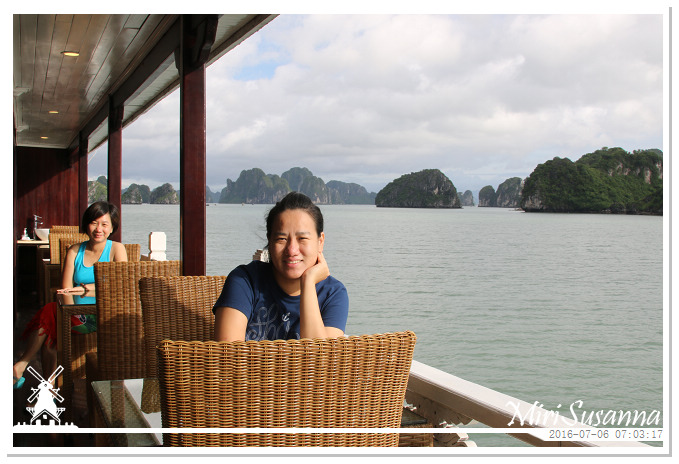 早餐時段。
Time for breakfast.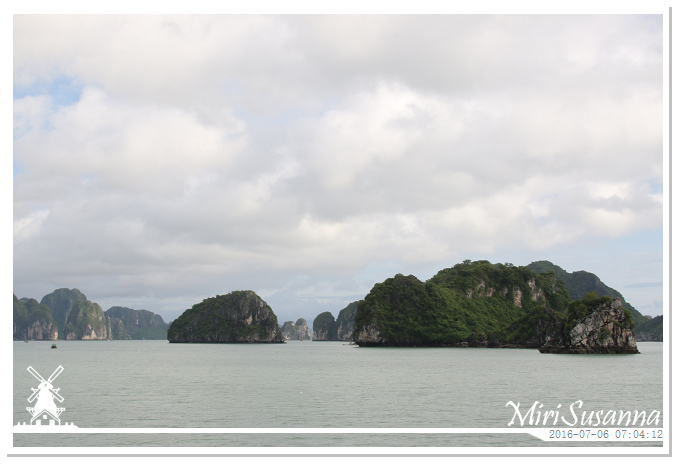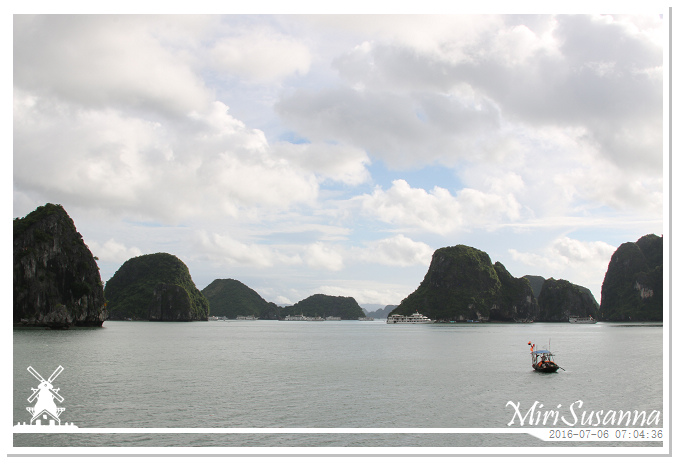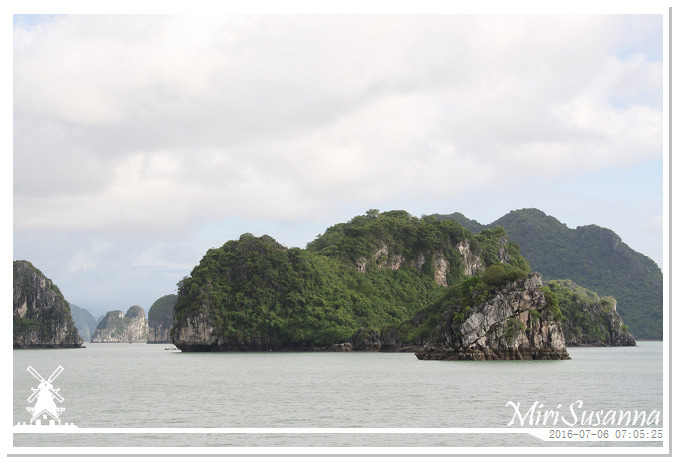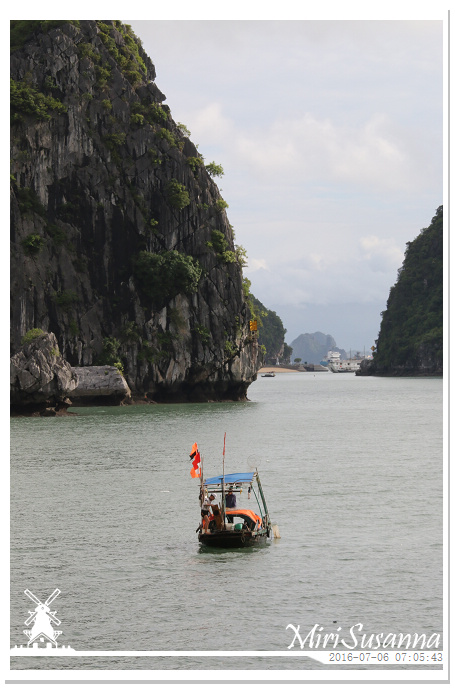 Are they overnight on boat?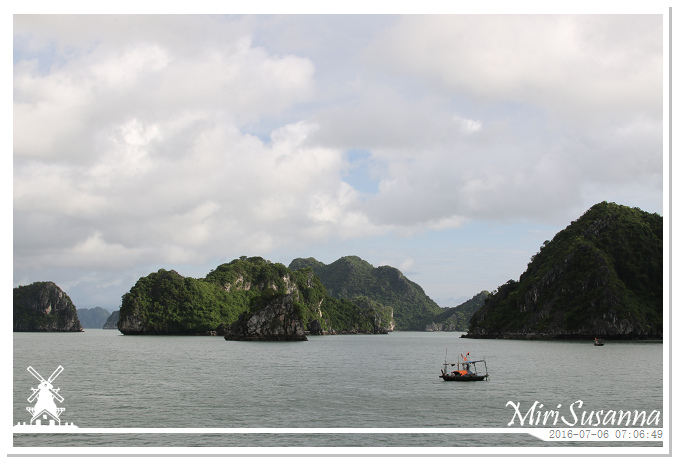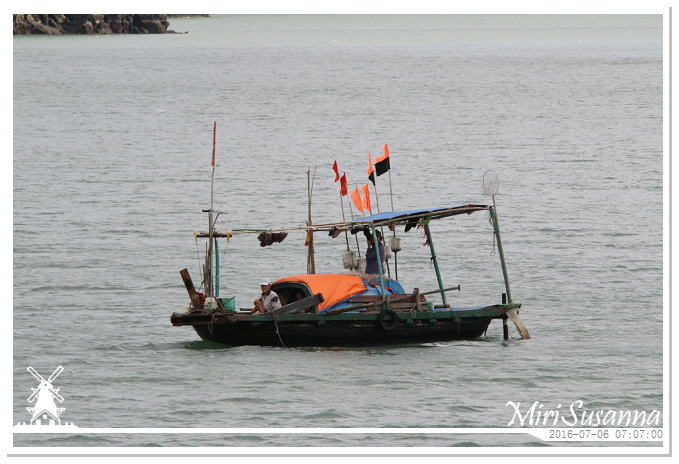 Titop島,島上有一觀景亭。
Titop Island, or Đảo Ti Tốp in Vietnamese.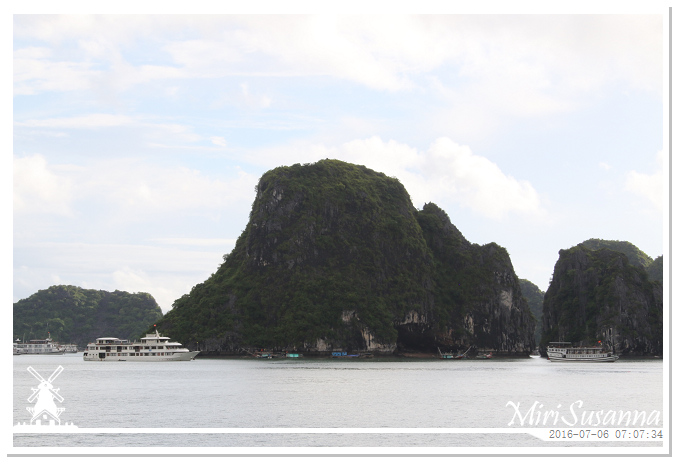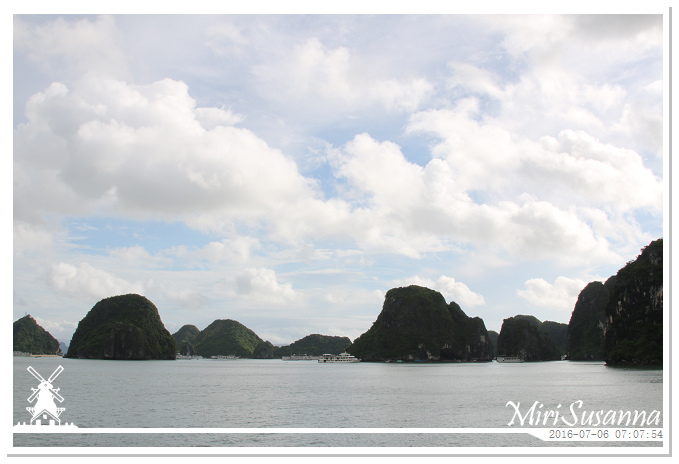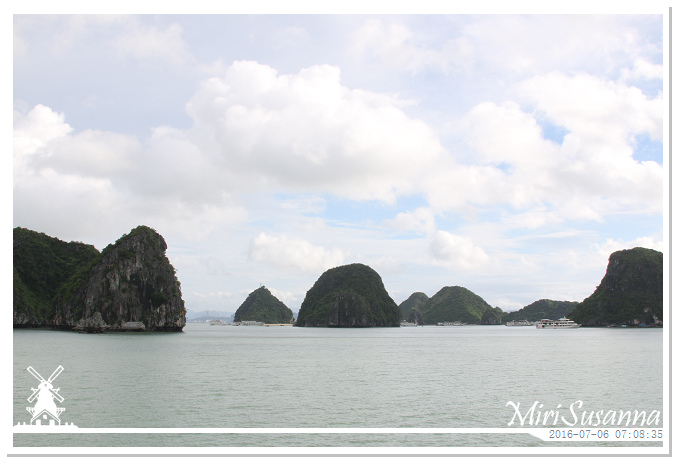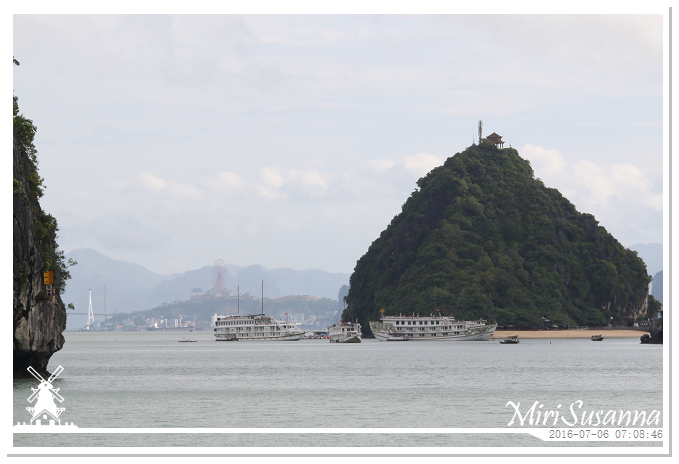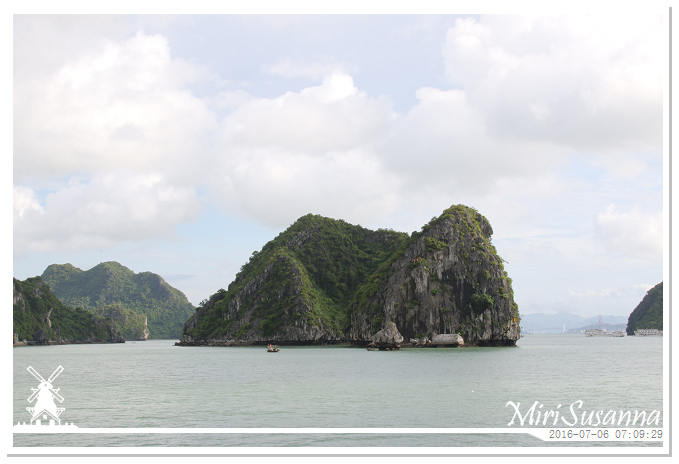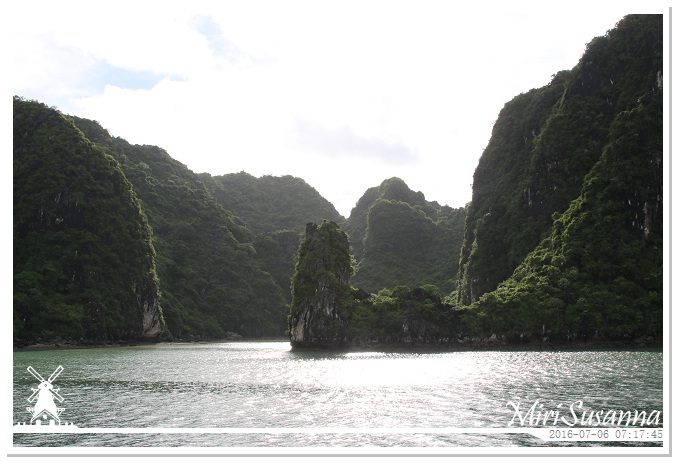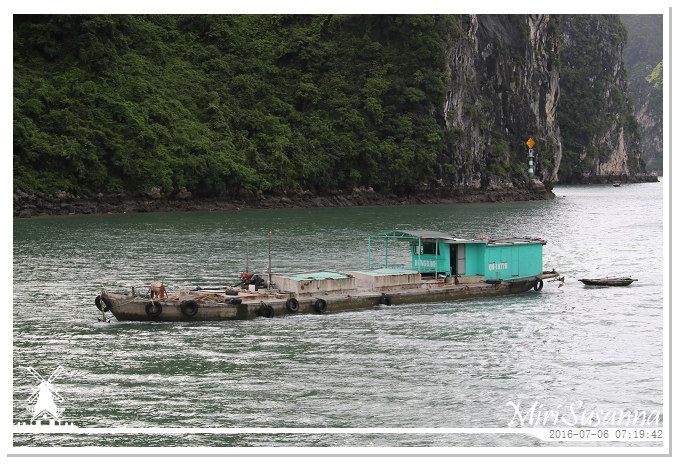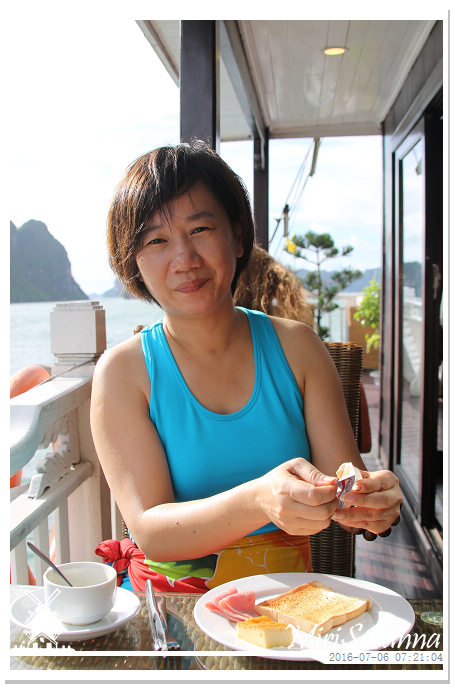 和著晨光享用早餐。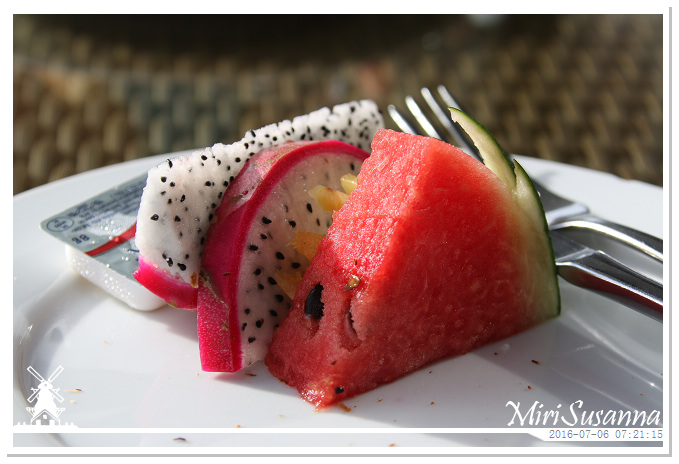 火龍果和西瓜。
Dragon fruit and watermolen.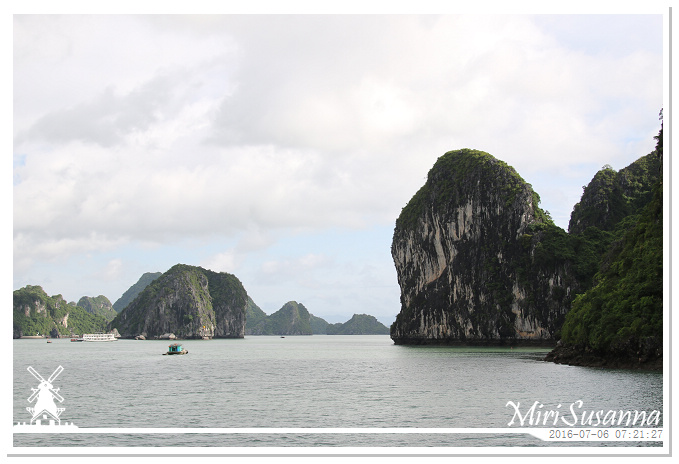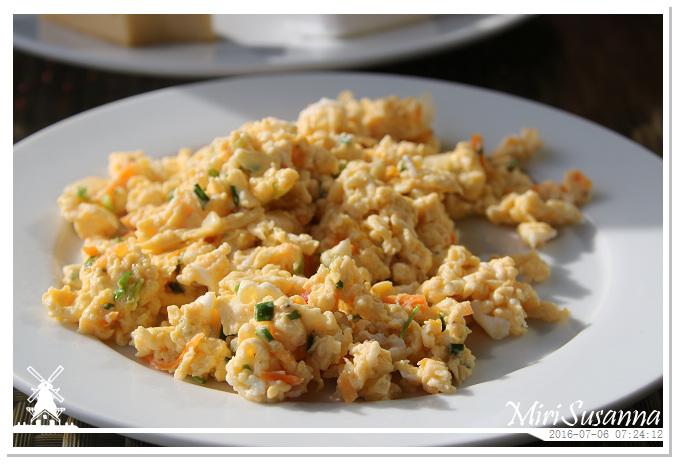 炒蛋。
Fried eggs.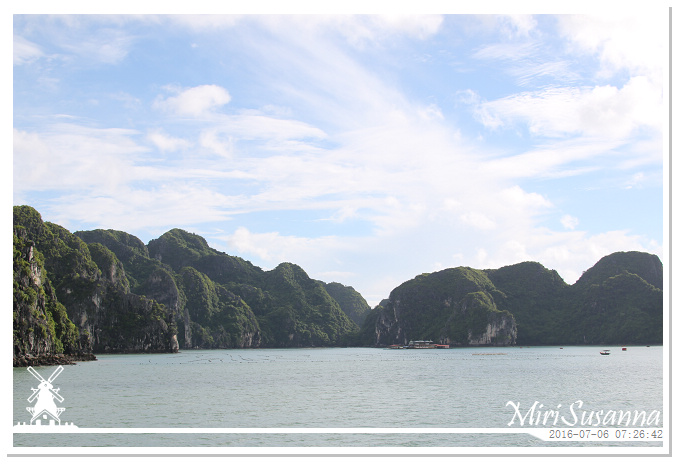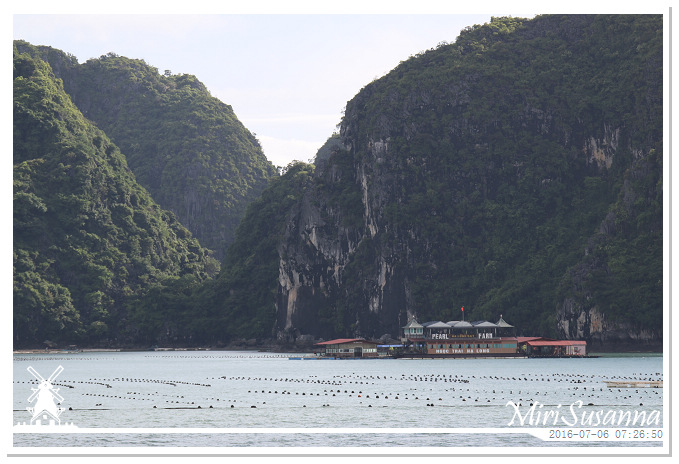 水產養殖。
Aquaculture.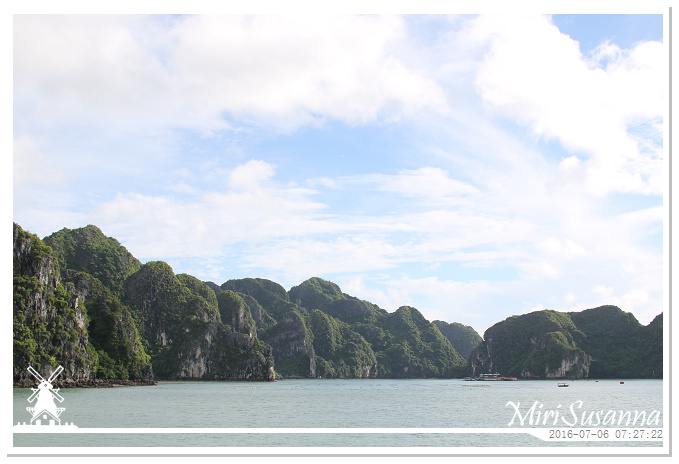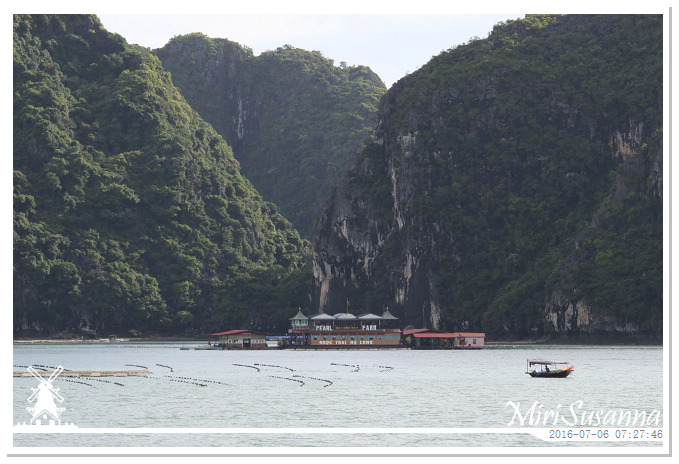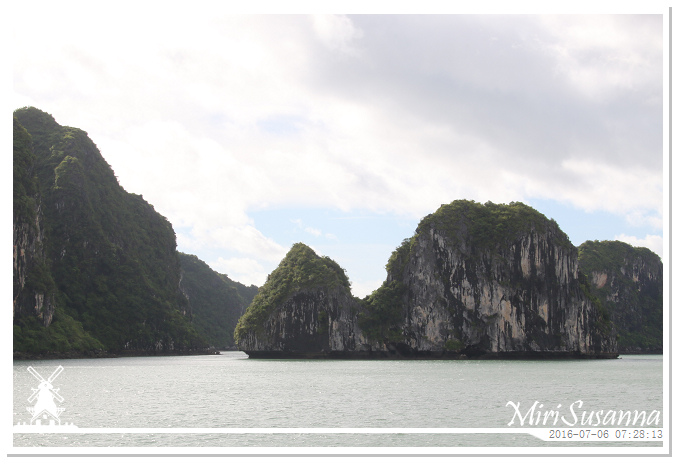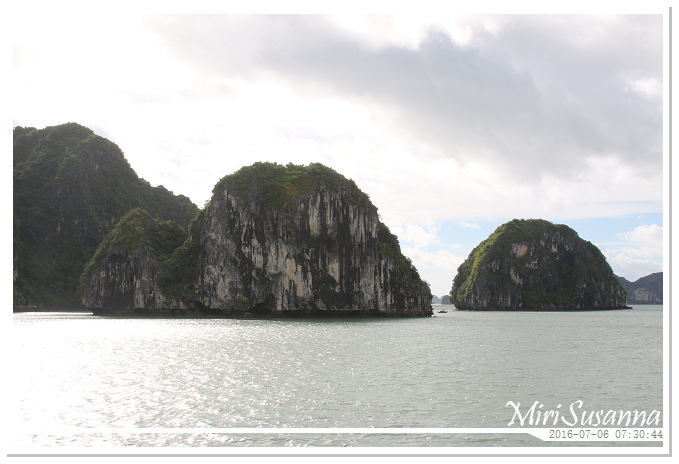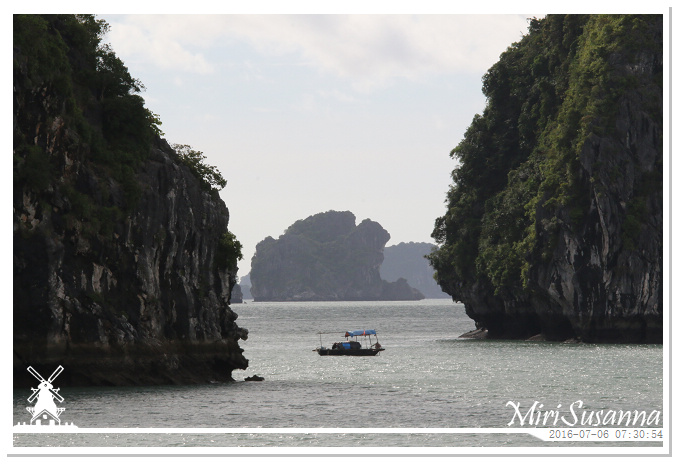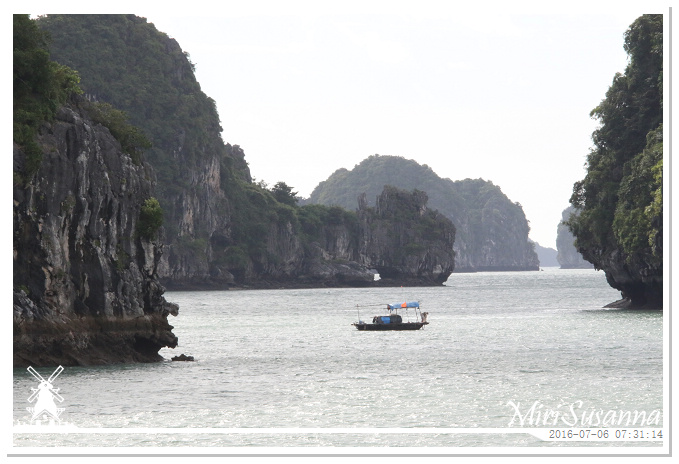 遊輪在慢慢航行,讓我們欣賞不同角度的下龍灣景色。
Our cruise keep sailing, thus we can enjoy sightseeing.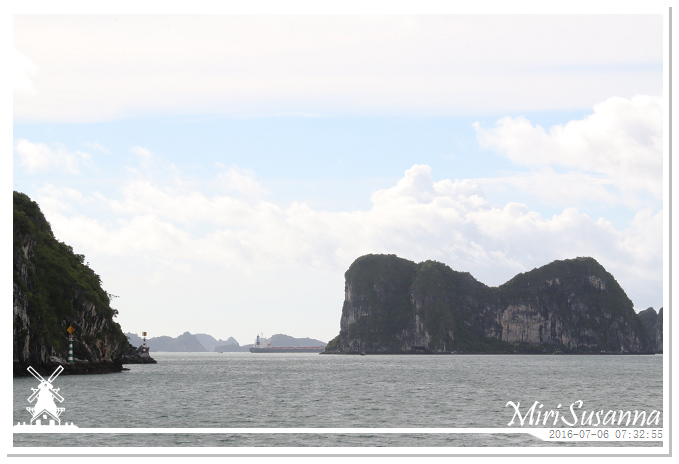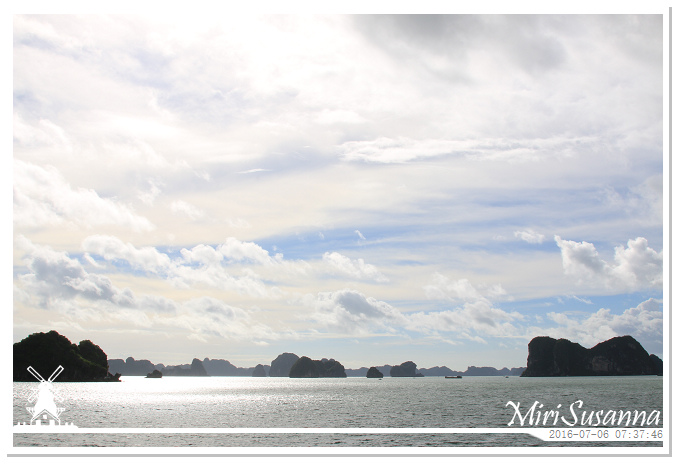 晨光斜映在海面上。
Morning sunshine on sea.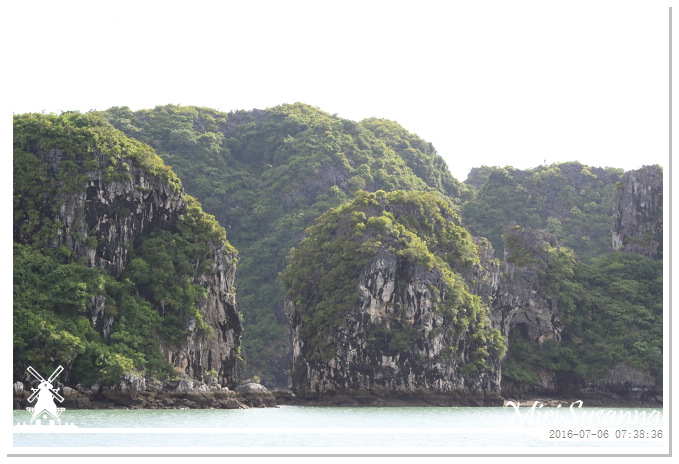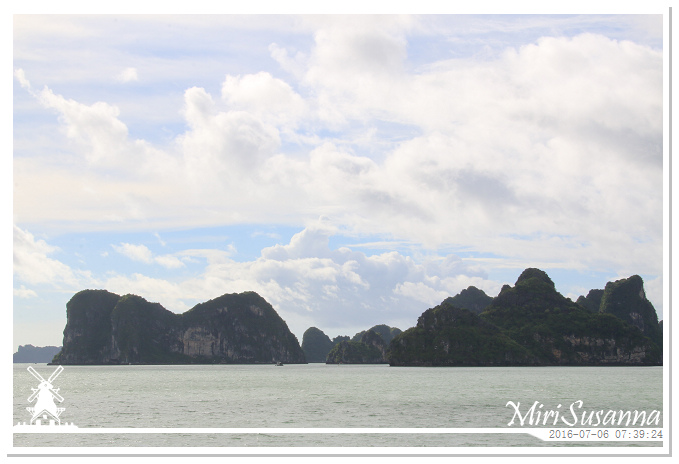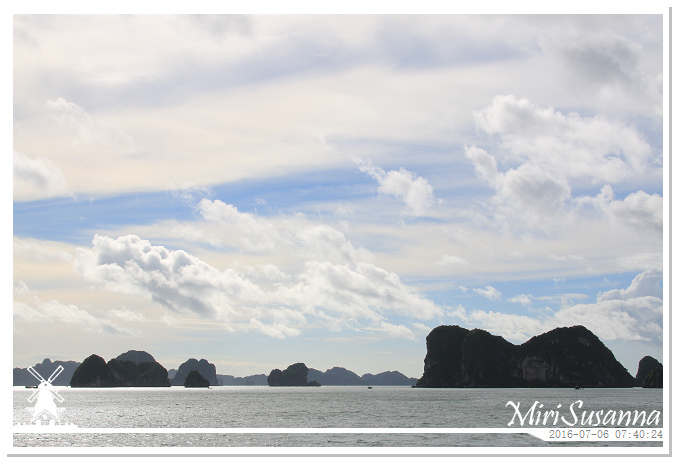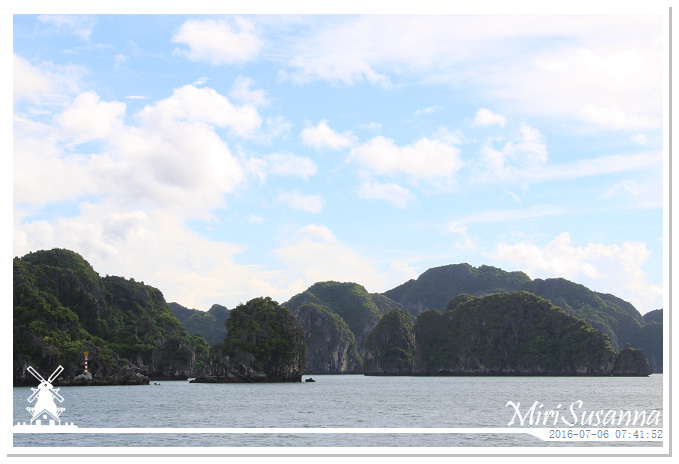 今天的景色生色太多了。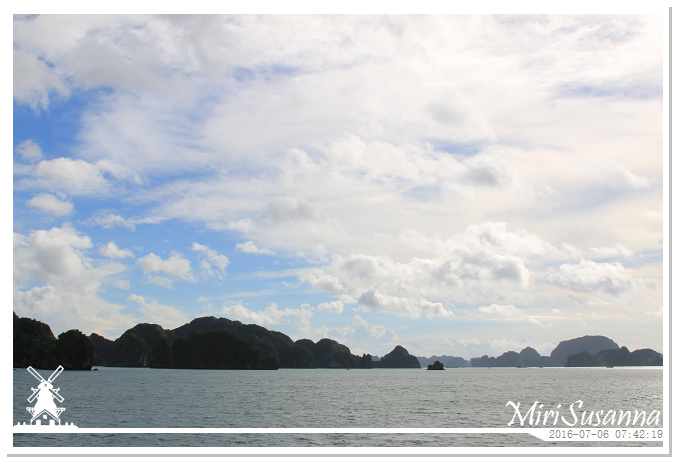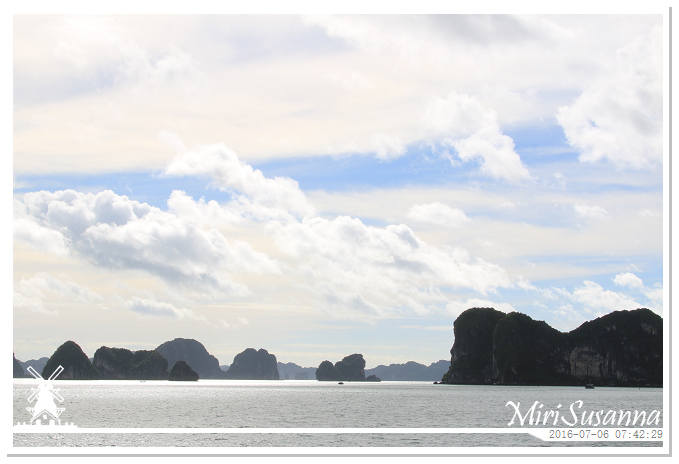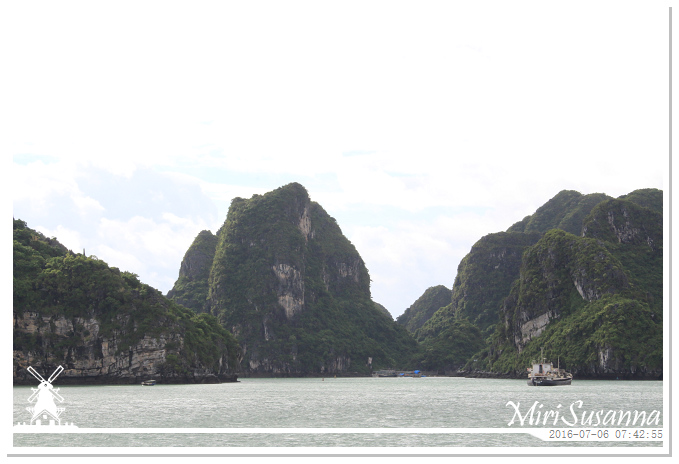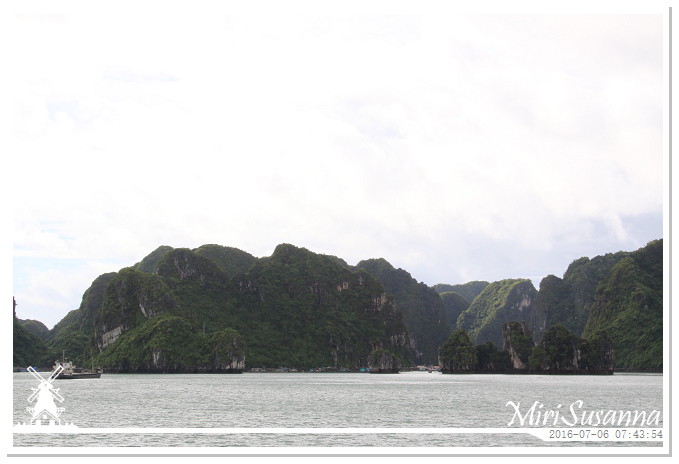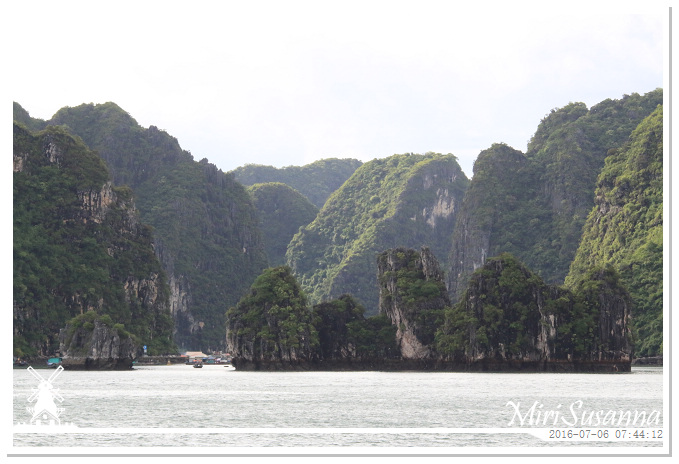 漂浮漁村就在這了,後方依稀可見的建築就是房子。
Our next destination is in front of us: Làng chài Cửa Vạn floating fishing village.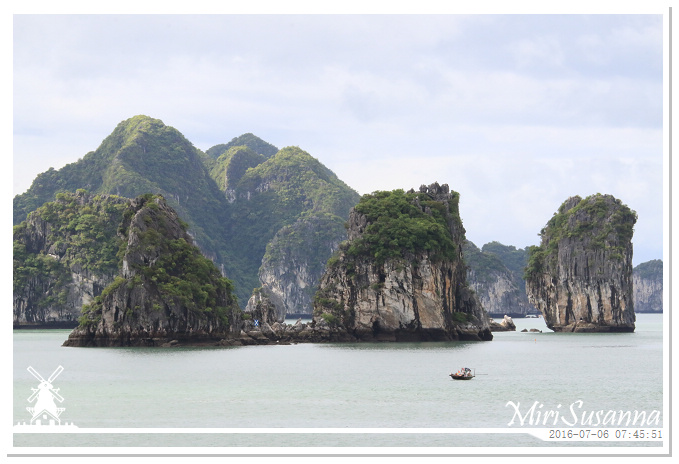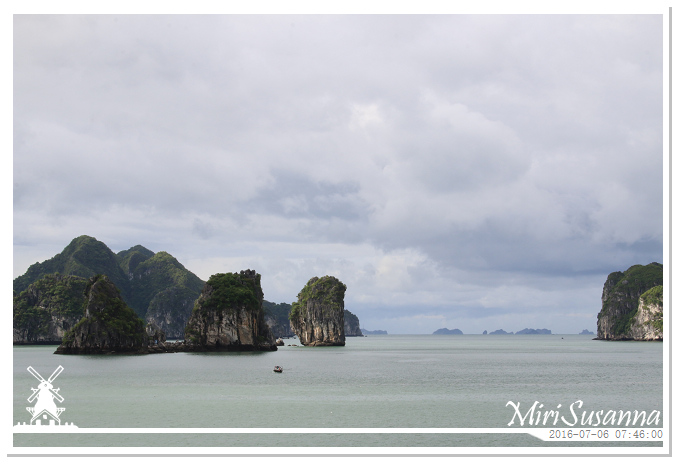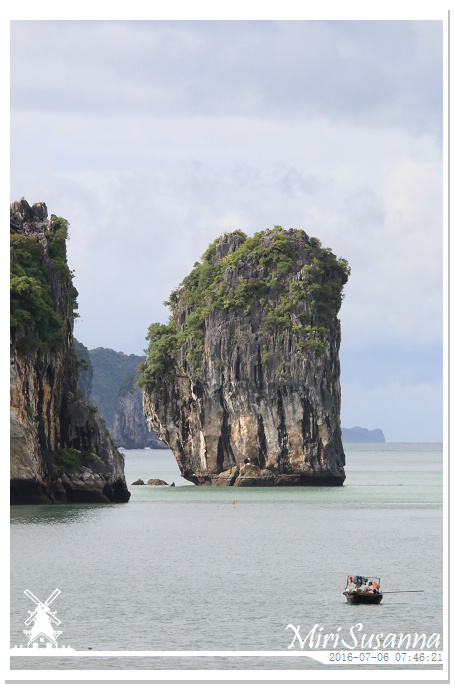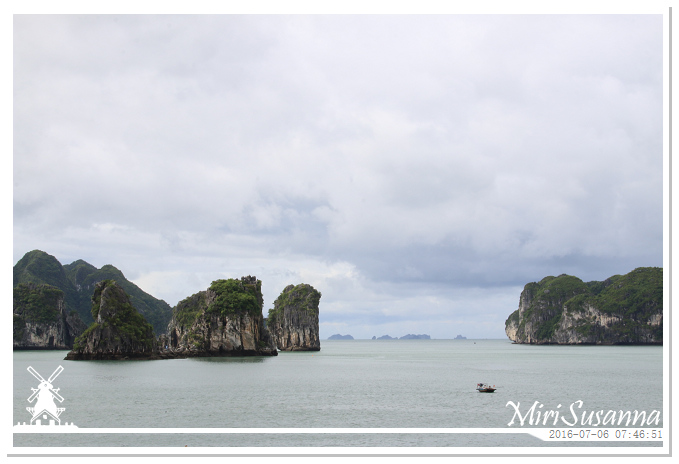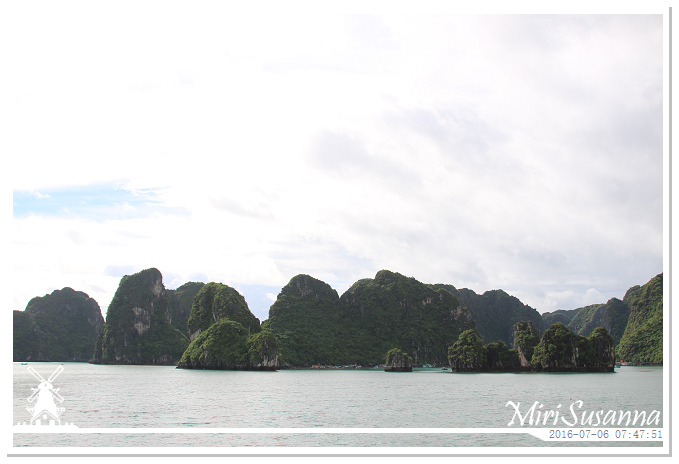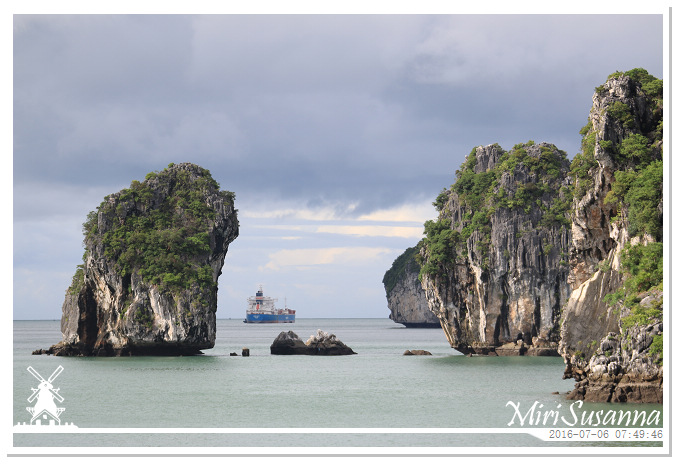 明信片般的景色。