下龍灣的島嶼當中,有許多是擁有洞穴的。除了最大的木樁洞,驚訝洞是下龍灣行程的熱門參觀景點。我們在大雨中被召集,穿上輕便雨衣、登上小船,就被送往驚訝洞所在的小島。到了碼頭,遊客超多,一片混亂,導遊帶著各自的遊客往驚訝洞裡去。驚訝洞的入口小,內有兩大室,參觀路線只有一條、單向、呈U型。我們開始時還跟著擠,慢慢地落隊了,成了最後歸隊的幾個。參觀過不同的岩洞,驚訝洞不是最大,但亦有它的風采。因為只帶了28-300mm的鏡頭,全集照片就少了廣角才能拍出來的氣派。
There are a lot of natural caves at Halong Bay. The largest one is Hang Đầu Gỗ (Wooden Stakes Cave), but where we visited is Hang Sửng Sốt (Amazing Cave). This cave is located on Bo Hon Island with a small entrance from cliff and two large chambers. Our guide brought us to Bo Hon Island in heavy rain. After enter Amazing Cave, we could luckly keep us most of the time dry and start to make photos. Although we have visited many Karst caves, Amazing Cave still can surprise us with its beauty.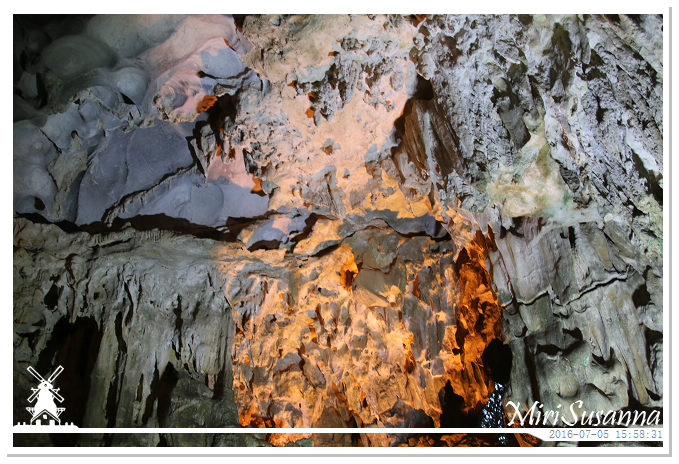 進到洞裡,相機可以上陣了。
Get in the cave, safe to use my camera now.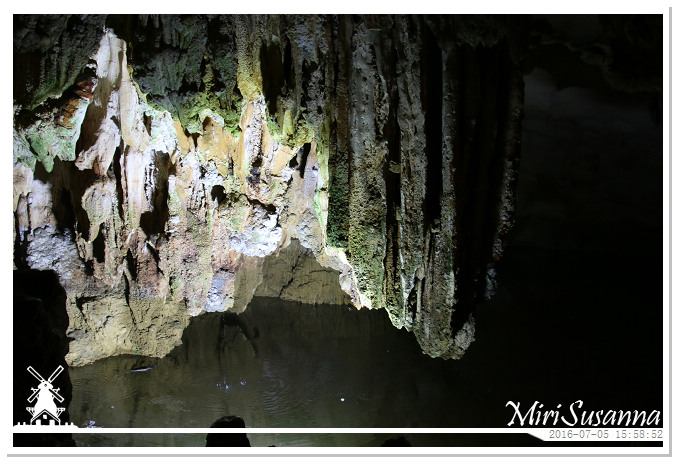 Timeline of geologic evolution (From: wikipedia)
Some of the most remarkable geological events in Hạ Long Bay's history have occurred in the last 1,000 years, include the advance of the sea, the raising of the bay area, strong erosion that has formed coral, and, pure blue and heavily salted water. This process of erosion by seawater has deeply engraved the stone, contributing to its fantastic beauty. Present-day Hạ Long Bay is the result of this long process of geological evolution that has been influenced by so many factors.
Due to all these factors, tourists visiting Hạ Long Bay are not only treated to one of the natural wonders of the world, but also to a precious geological museum that has been naturally preserved in the open air for the last 300 million years.

低垂的鐘乳石,還有岩洞內的小河。
Stalactites and river in cave.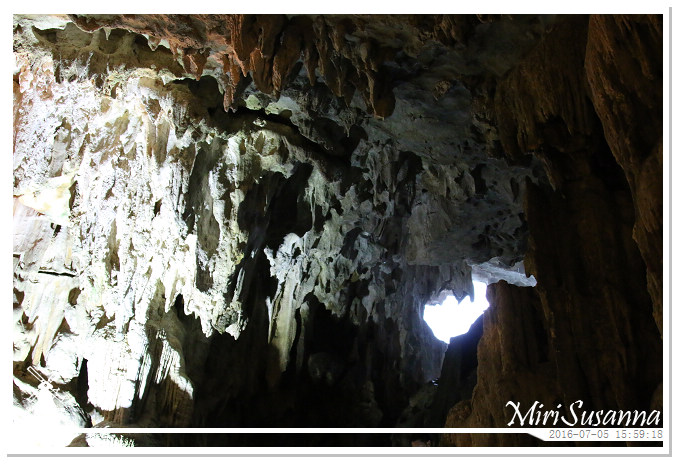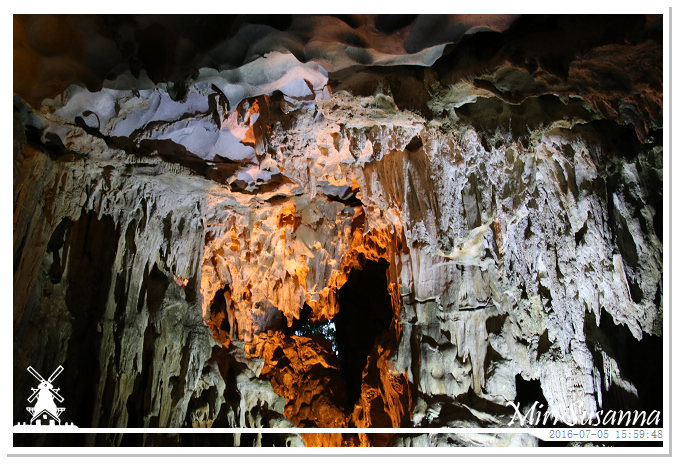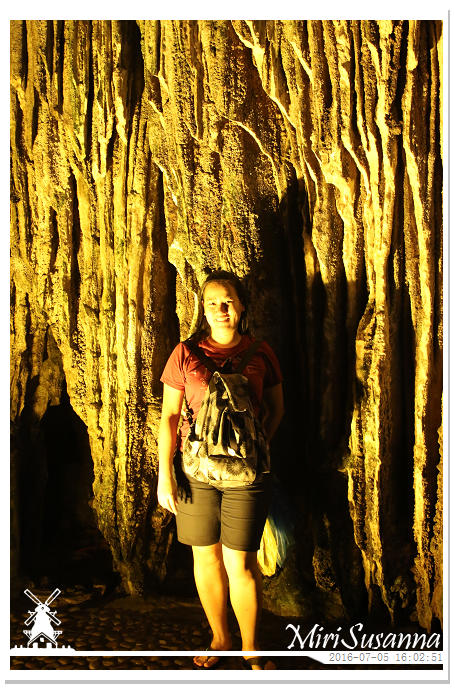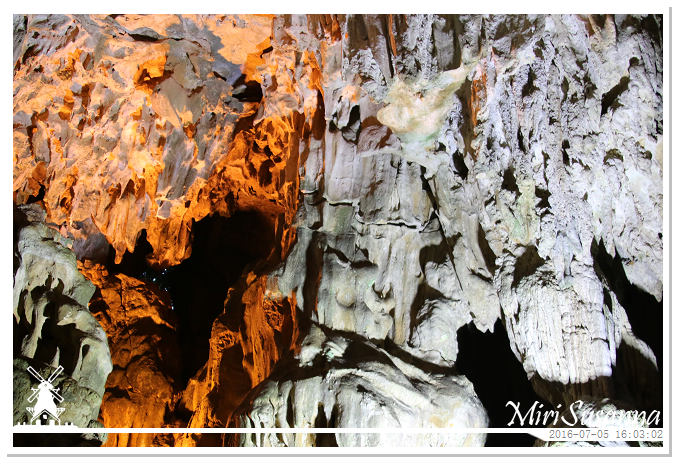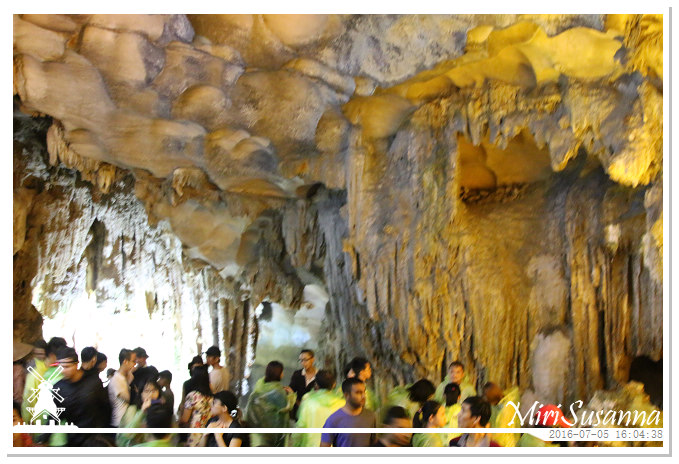 遊客奇多,大家都寸步難移。
Too many tourists surrounding us, and it's difficult to make any moves.


往下的階梯,通道大岩洞。
Walking downward to main chambers.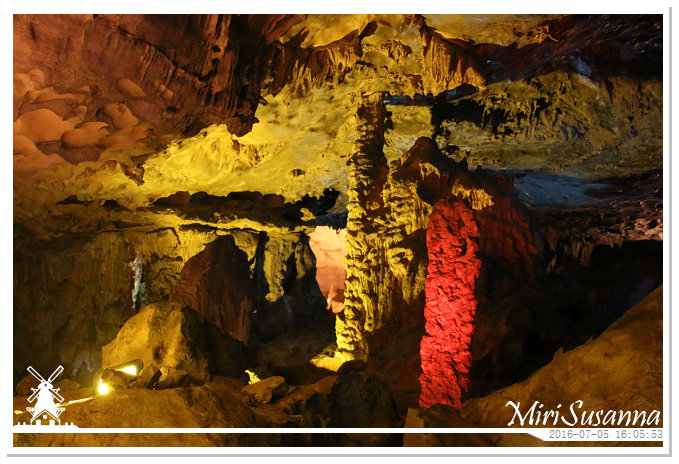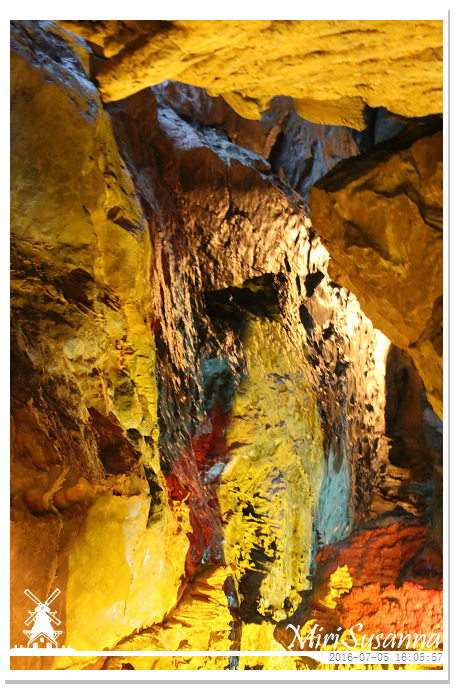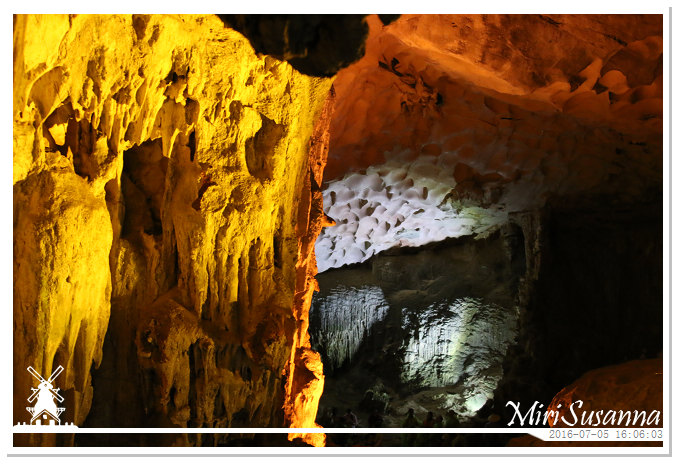 各種各樣的石灰岩近在眼前。
Limestones in various structures.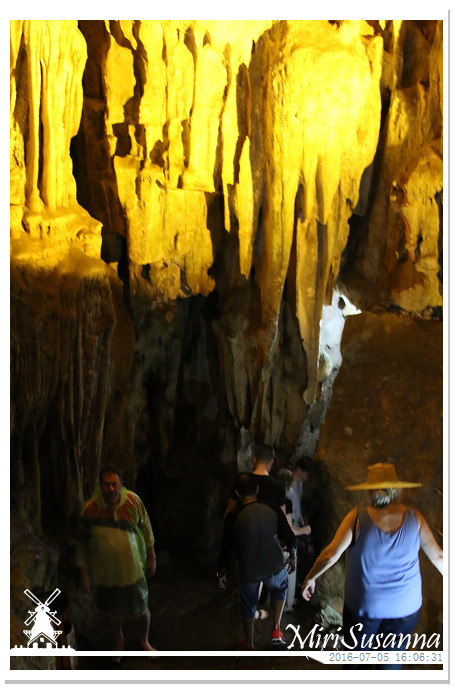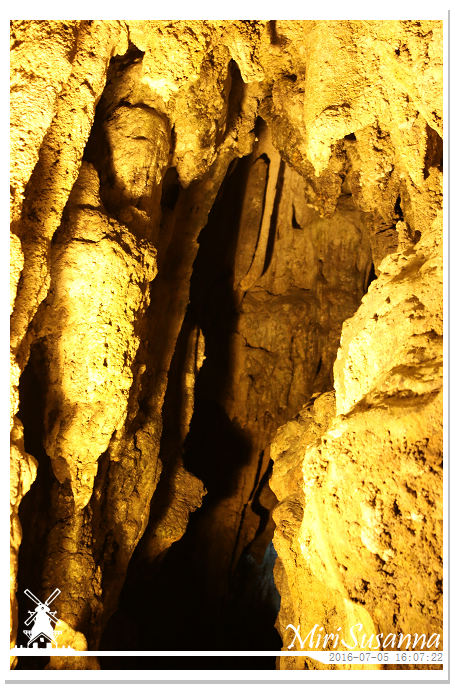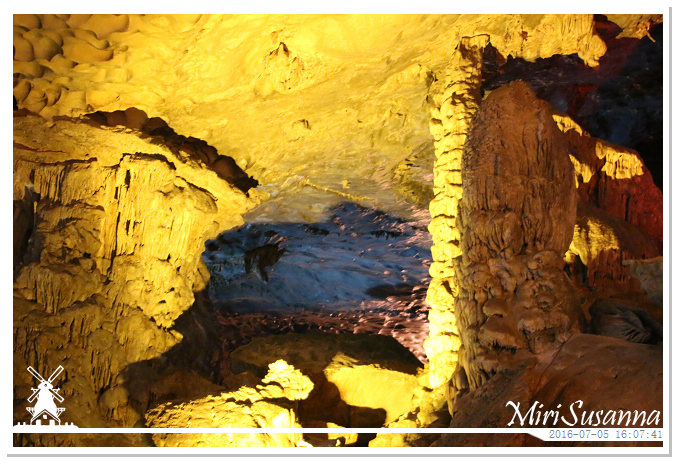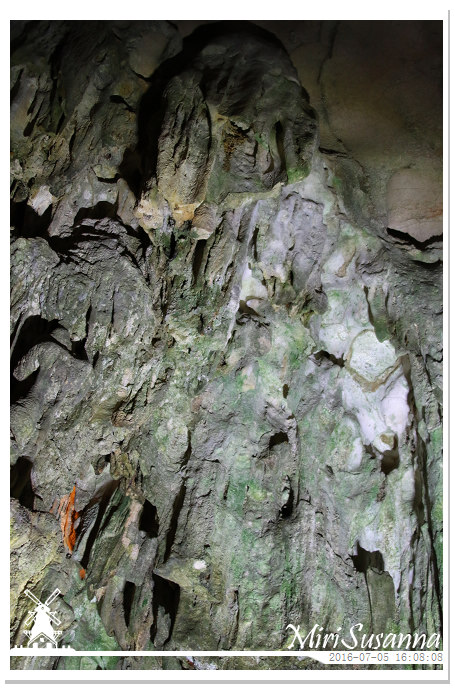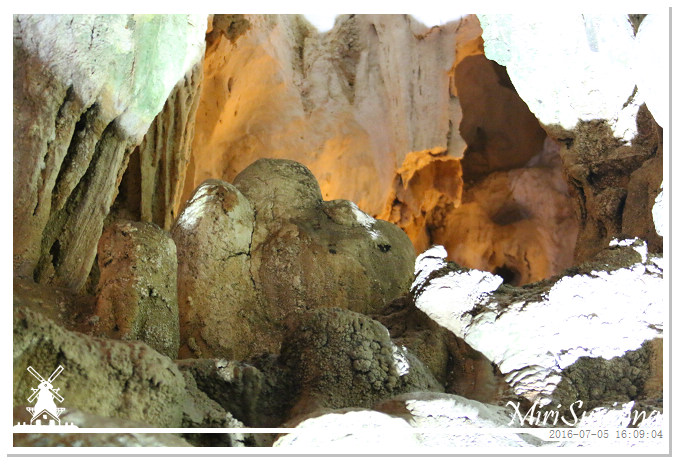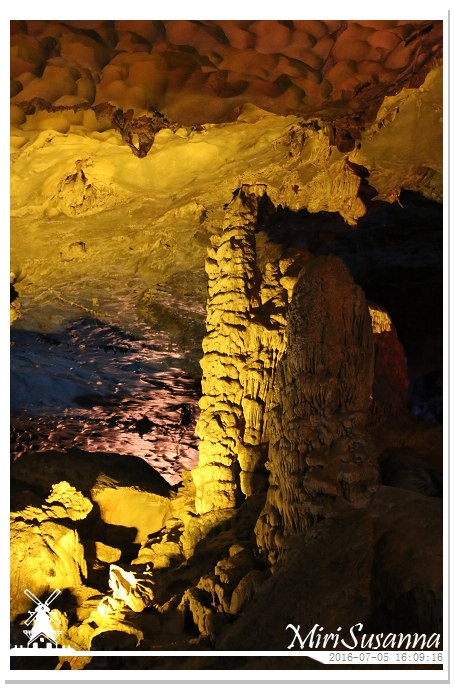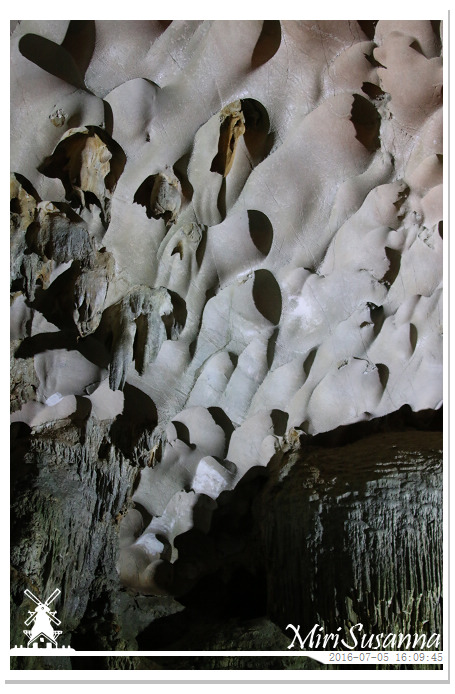 水波紋。
Ripples pattern.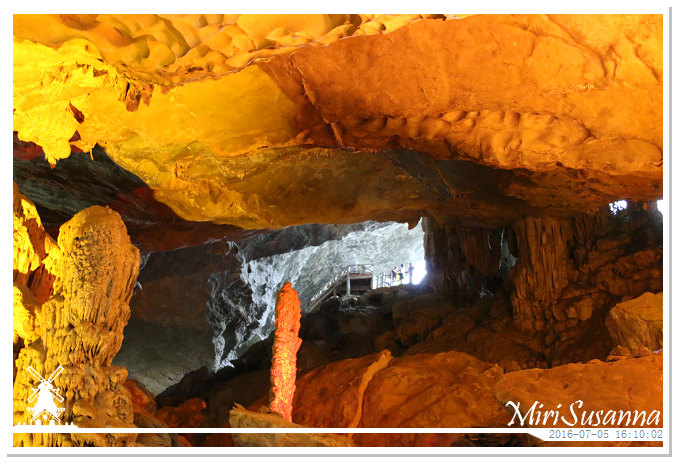 洞口的觀景台。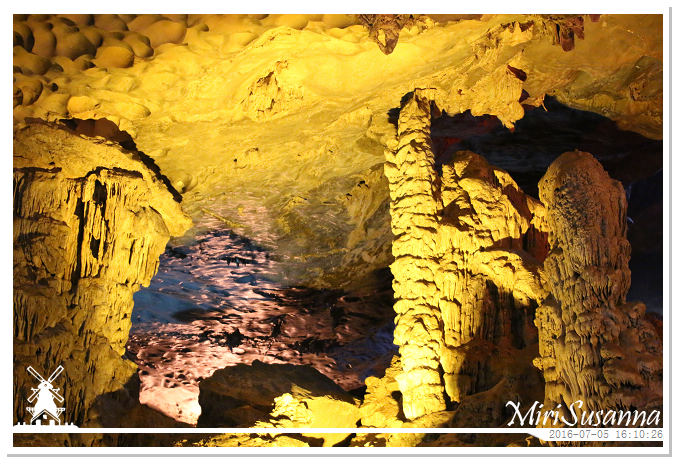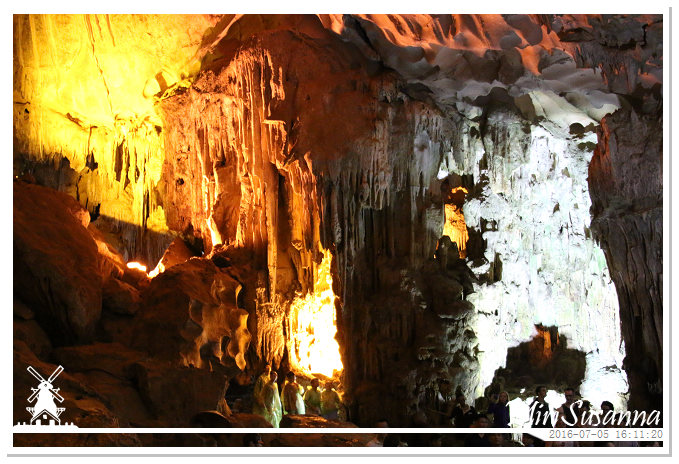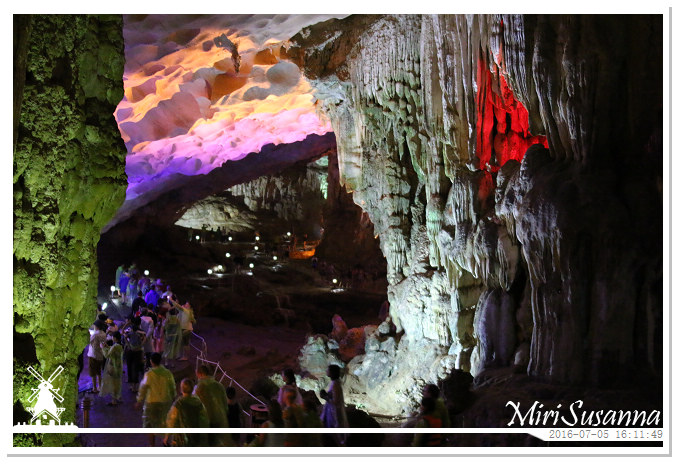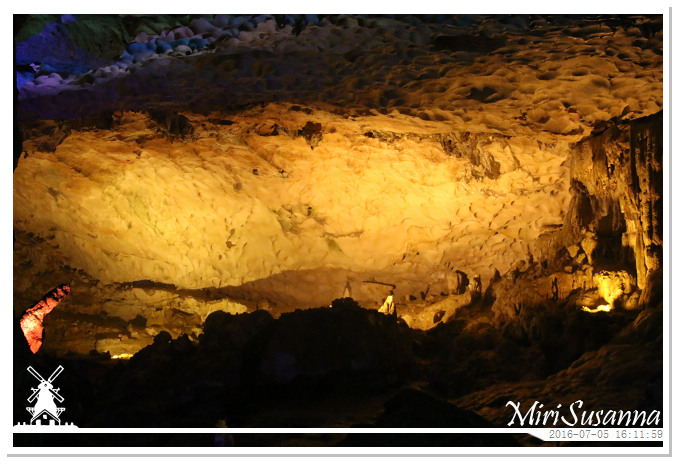 大自然的奧秘:陰陽俱在。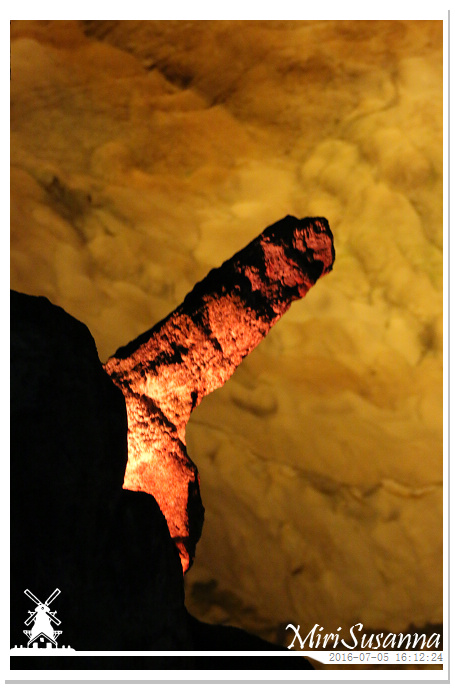 據說,這是驚訝洞因此得名。
According some stories, this's why this cave is named as Amazing Cave.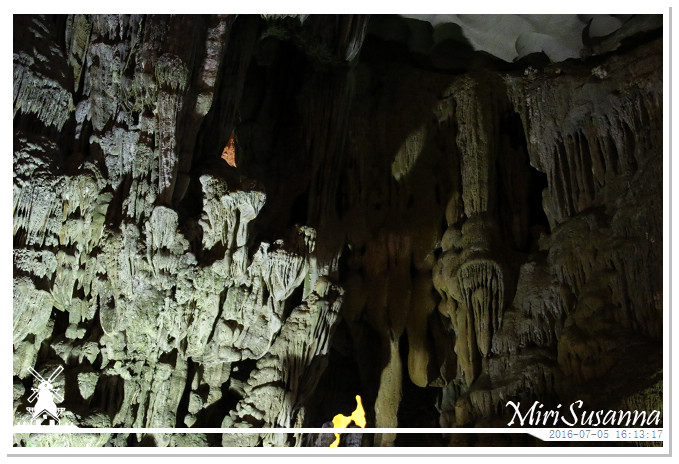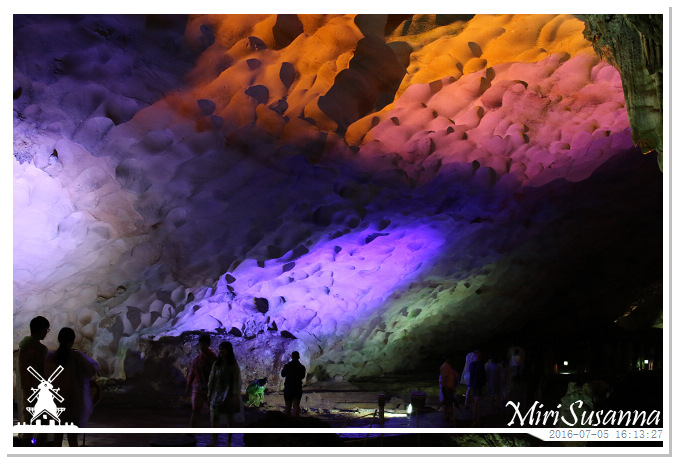 水波狀的壁面,搭上夢幻的燈光,煞是漂亮!
Dreaming view.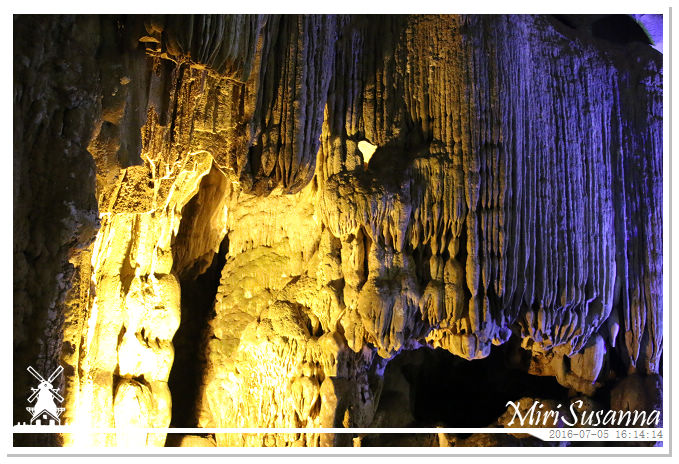 典型的鐘乳石。
Typical stalactites.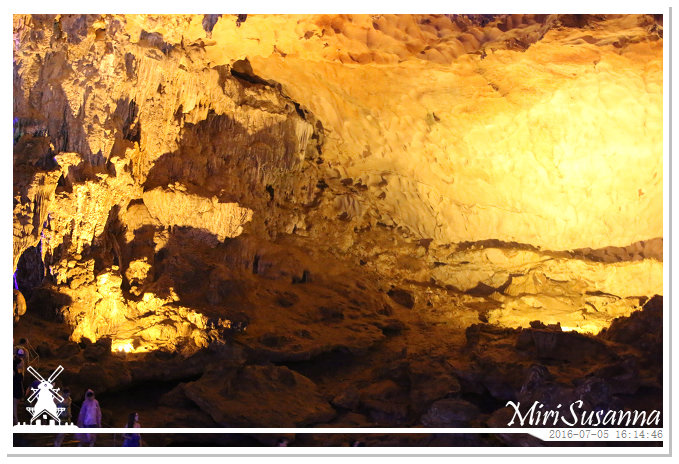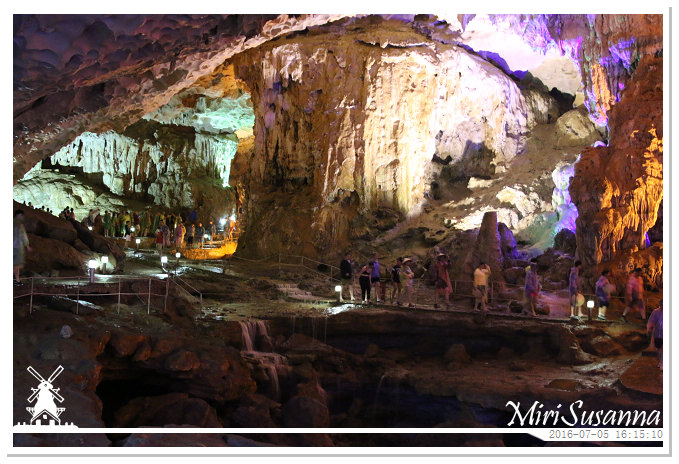 此驚訝洞可篦美九鄉溶洞(延伸閱讀:【China2014。七彩雲南】22-07。宜良九鄉溶洞)。
This Amazing Cave is comparable with Jiuxiang Karst Caves (see article: 【China2014。七彩雲南】Yiliang Jiuxiang Karst Caves).


洞內有小瀑布。
Waterfalls in cave.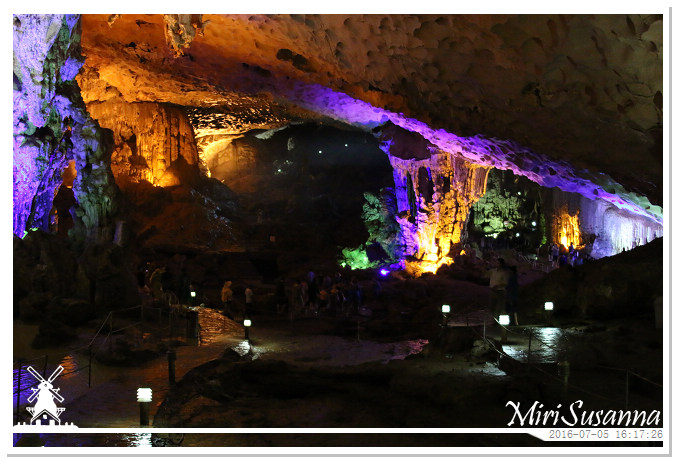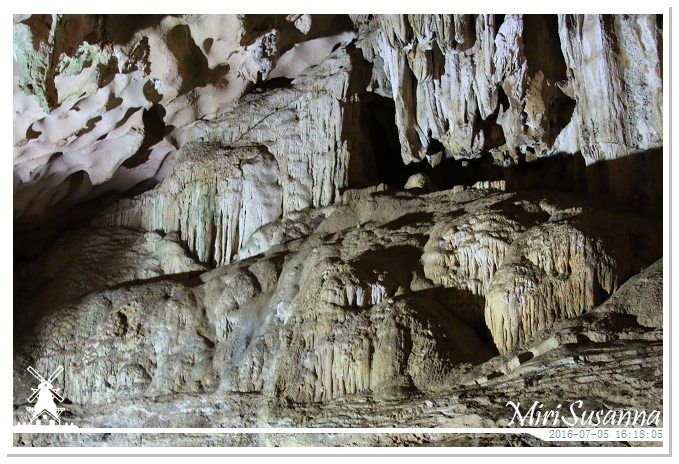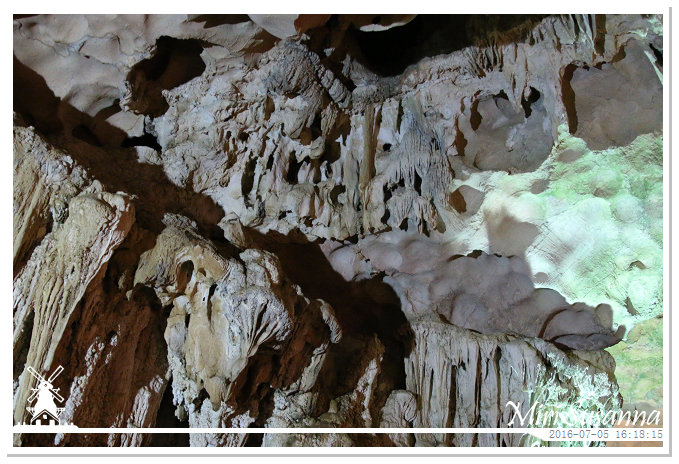 這些波浪紋是海水沖擊出來的。
This beautiful pattern was engraved by seawater.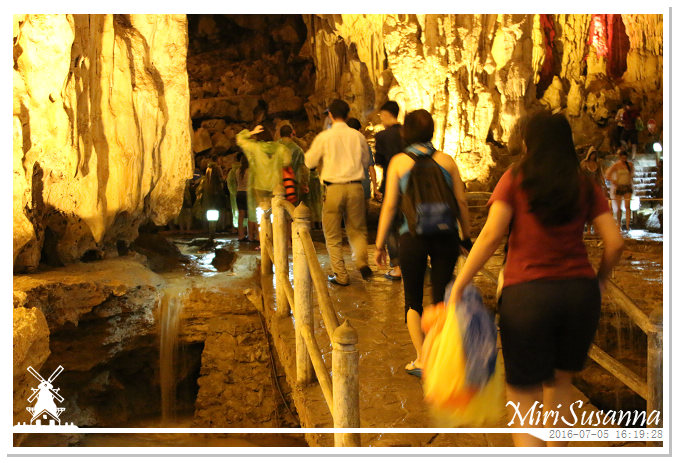 小心翼翼地過橋。
Crossing the bridge carefully.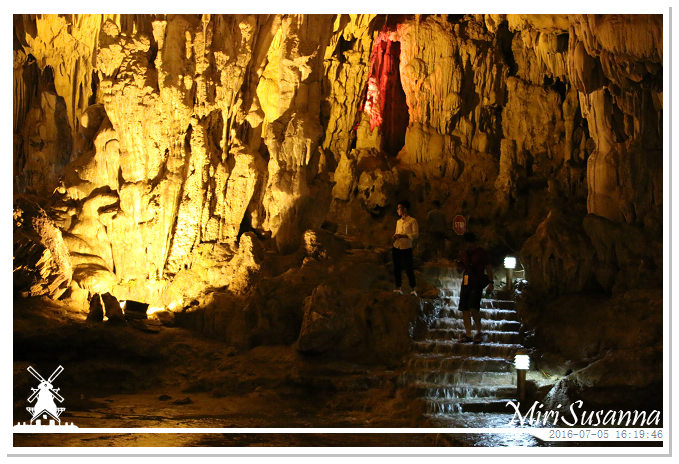 雨水順著步道衝下來。
Rain water was flushing on sidewalk.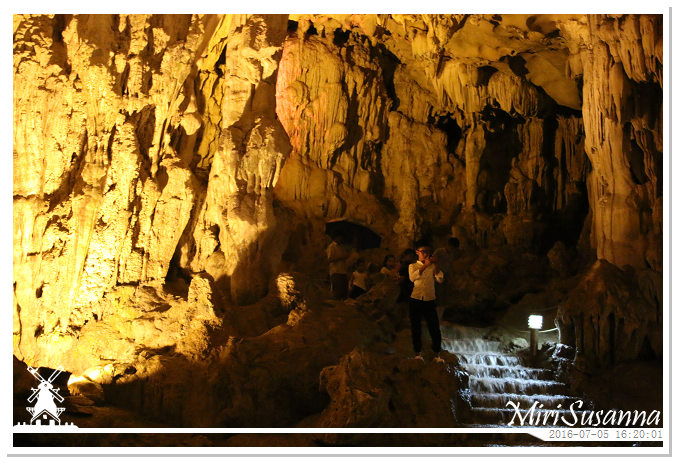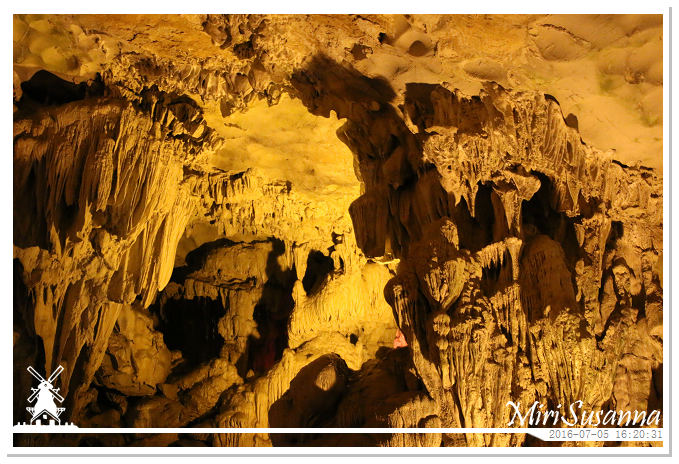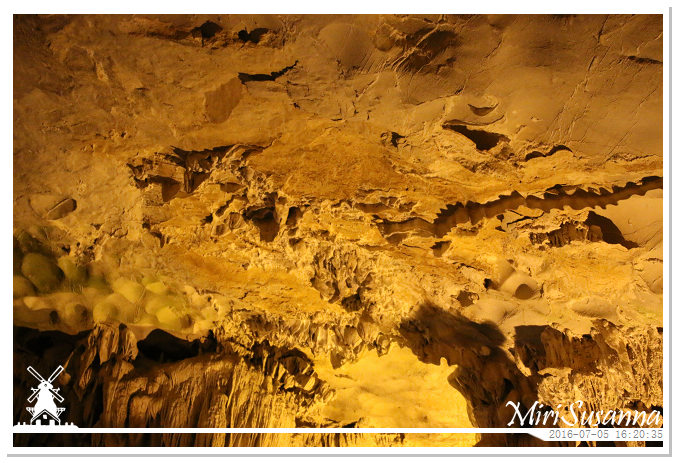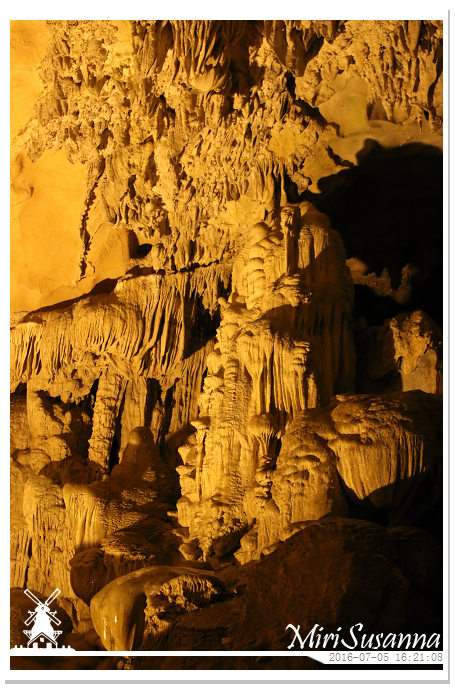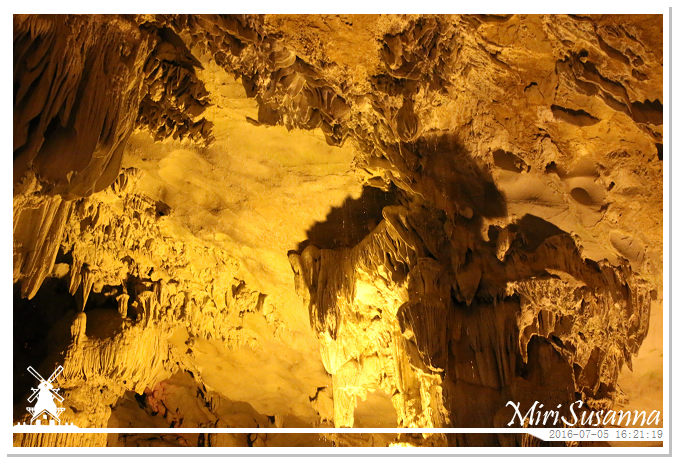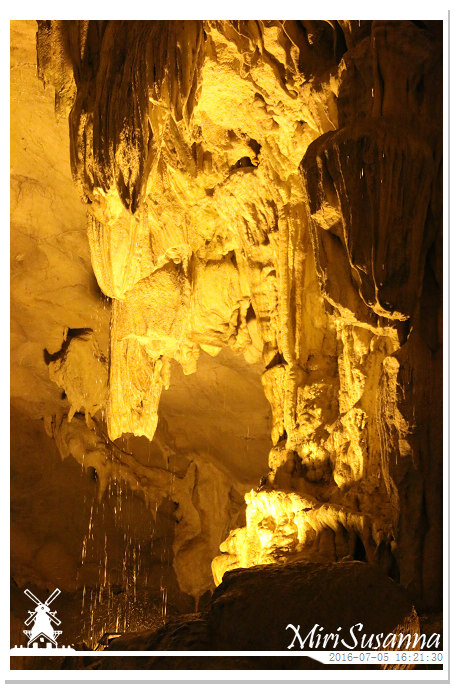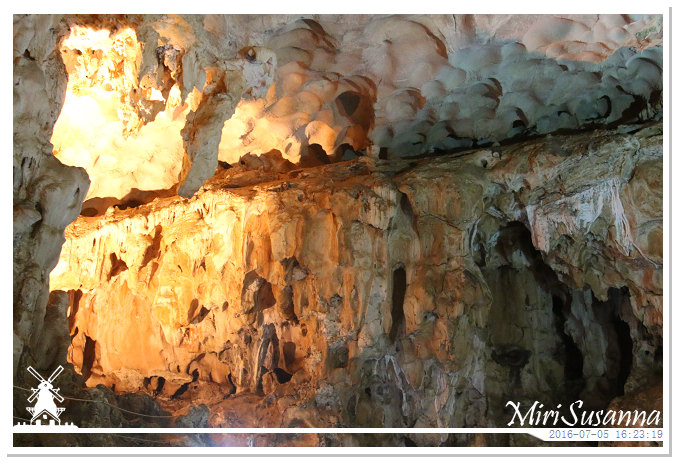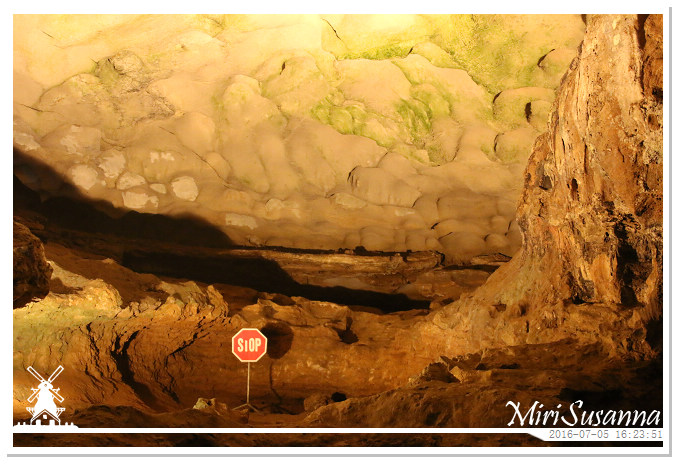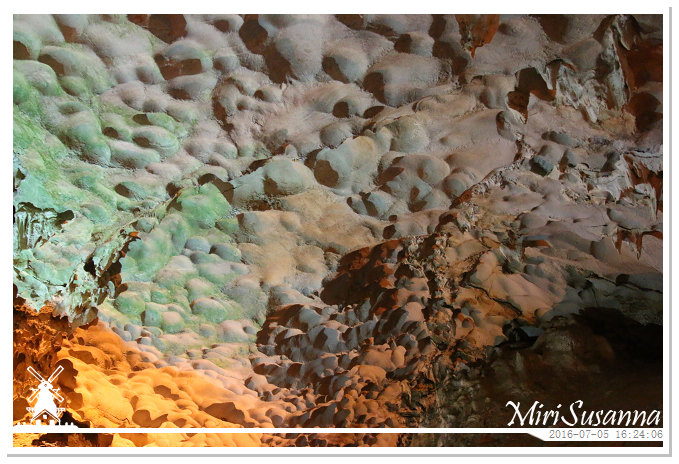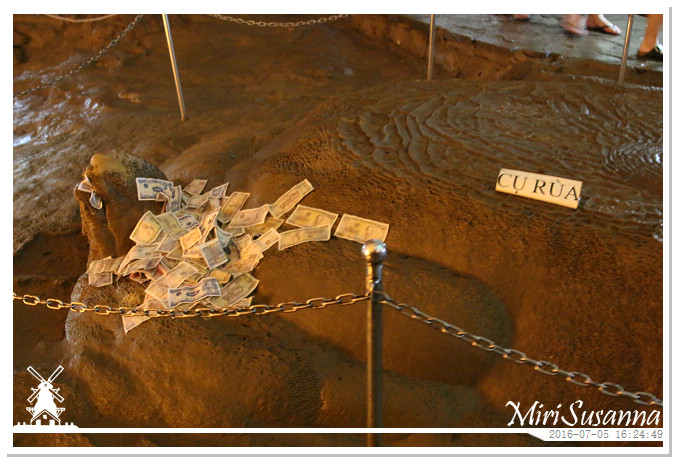 神龜。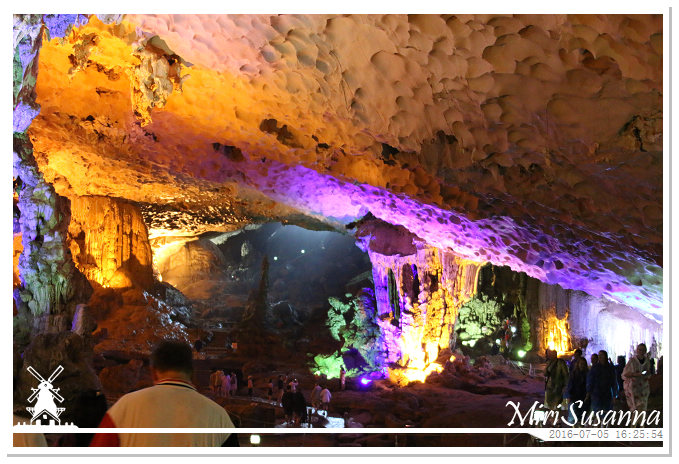 參觀驚訝洞只有一條單向的步道,右邊是進洞的方向,左邊是出洞的方向。
There is an one way sidewalk in Amazing Cave. Right side is the direction entering the cave, and the left side is heading to the exit.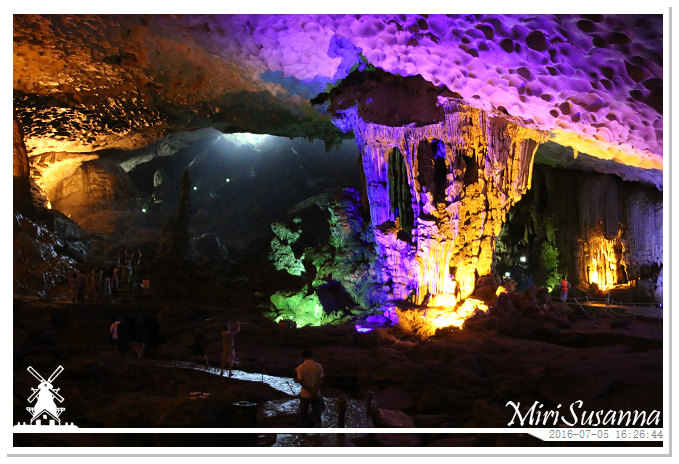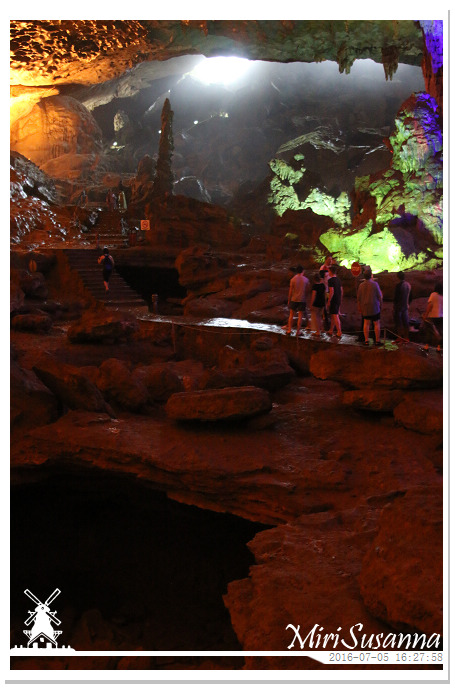 步道下還有更深的洞。
There's a lower/deeper layer under the sidewalk.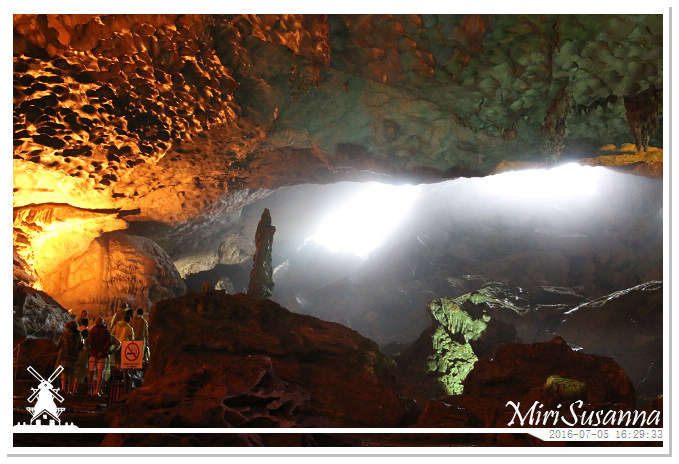 觀音菩薩。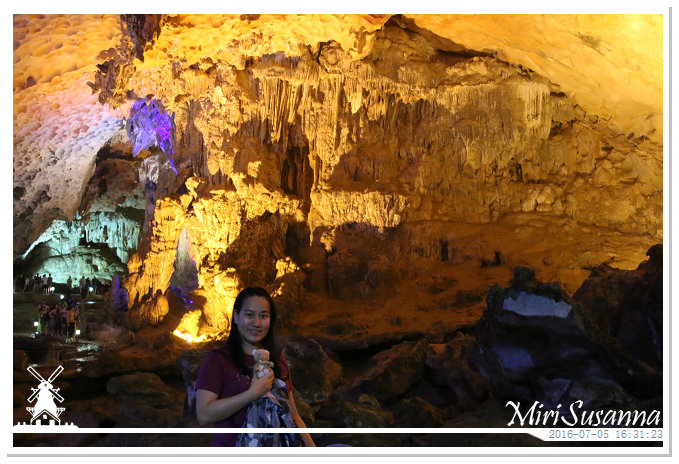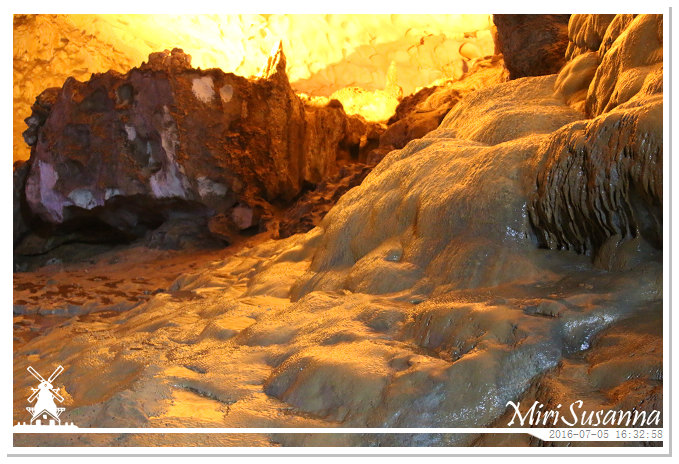 拍不出石面上那薄薄的水流。
Can't catch the thin water flow on the stone in picture.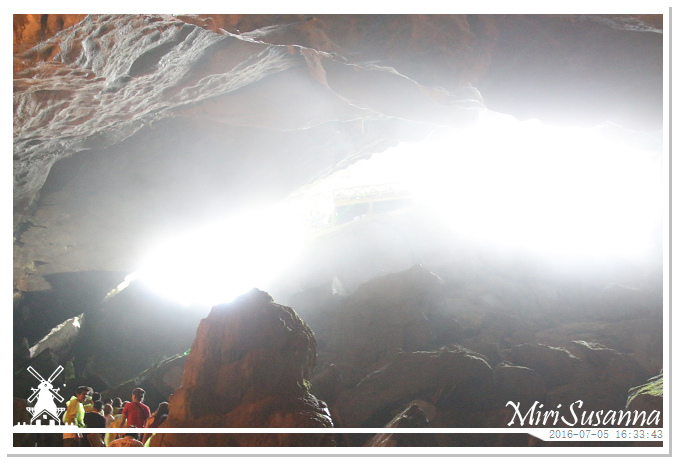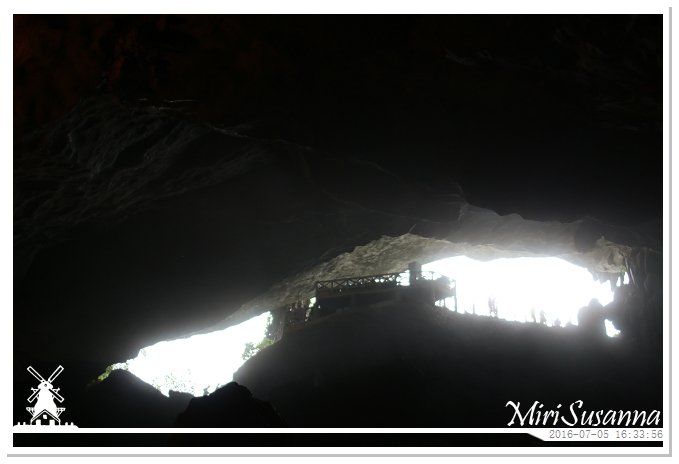 出口處的觀景台。
Exit.


雨還在下。
It's still raining.


找到避雨的角度,但過於擁擠,只能草草拍了幾張全景圖就撤了。
Found a dry place but it's too crowded to stay making pictures.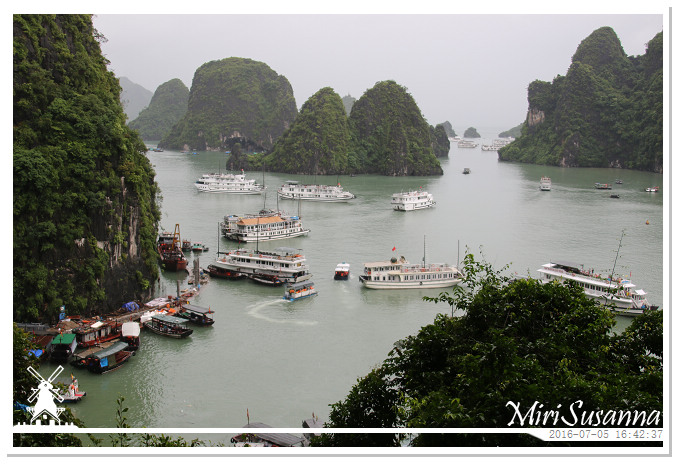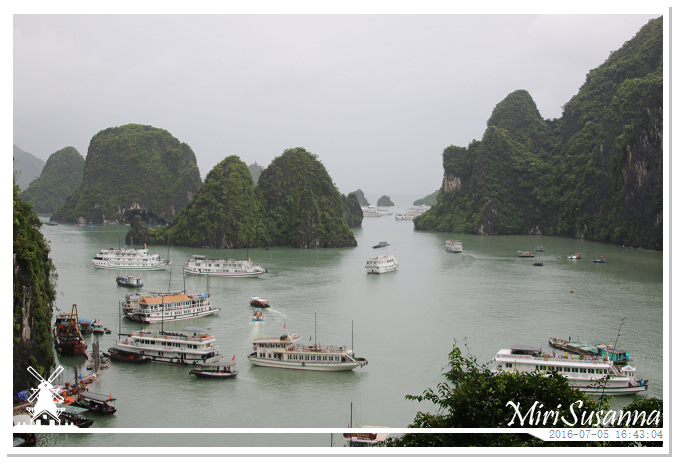 下龍灣經典景色之一,若是晴天時取景更佳。
One of the famous sight of Halong Bay.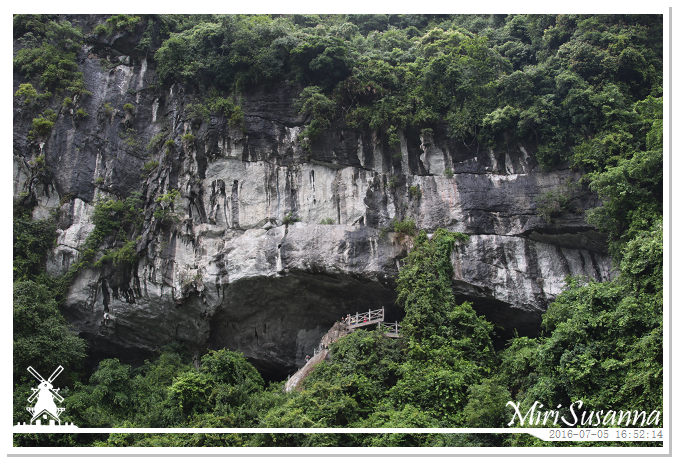 剛剛就是站在上面的平台拍照。
We're up there just now.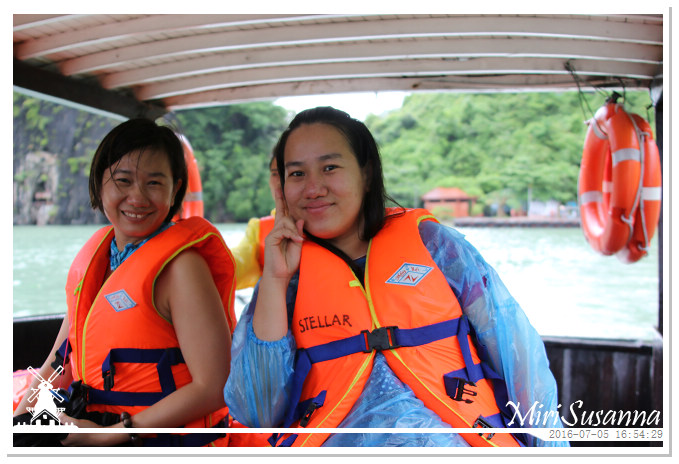 坐小船回遊輪。
Going back to Stellar.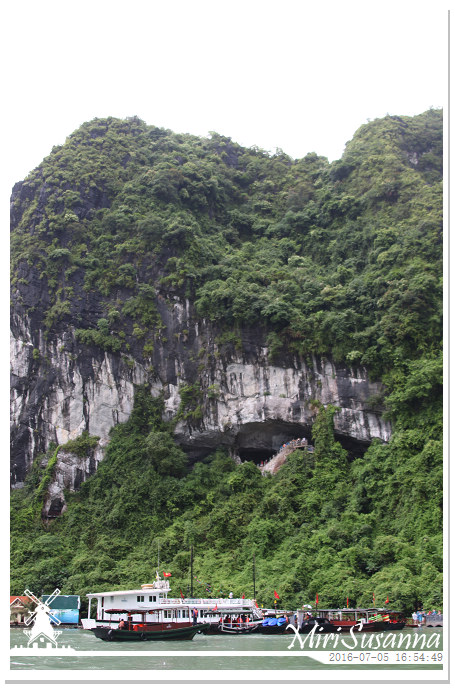 來時沒拍到驚訝洞的外觀,回程終於拍到了。
Chance to make picture of Bo Hon Island and the mouth of Amazing Cave on cliff.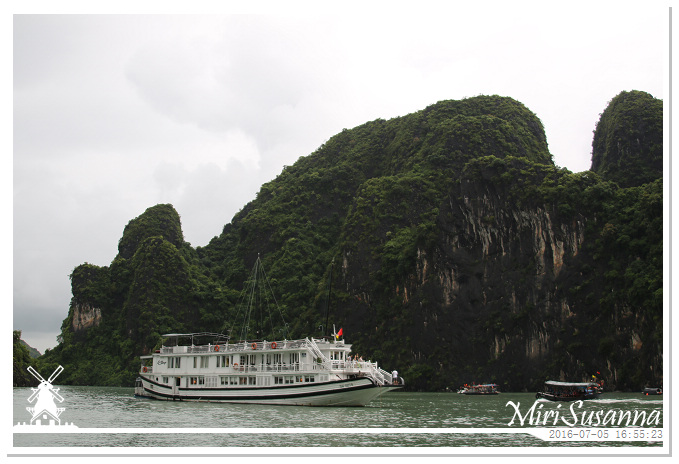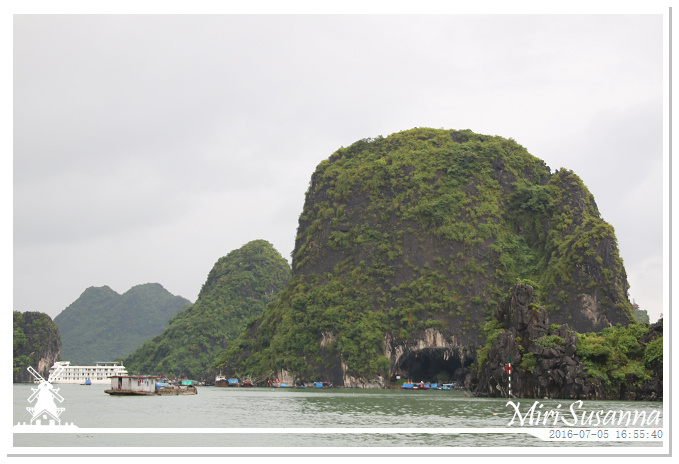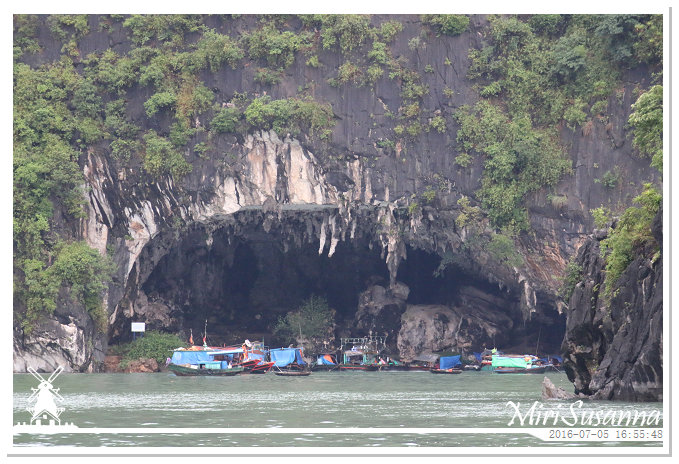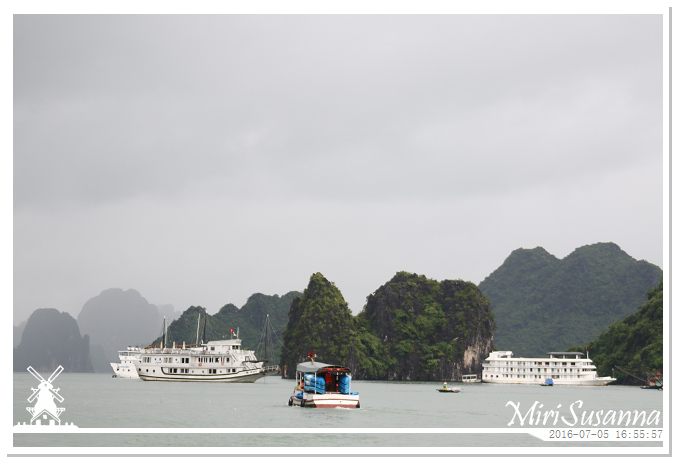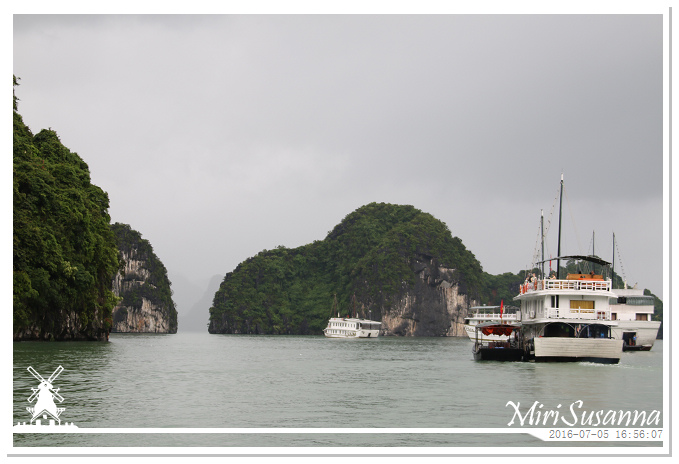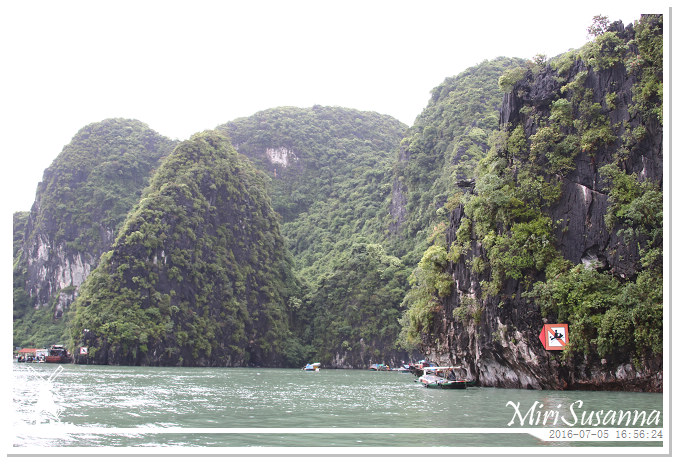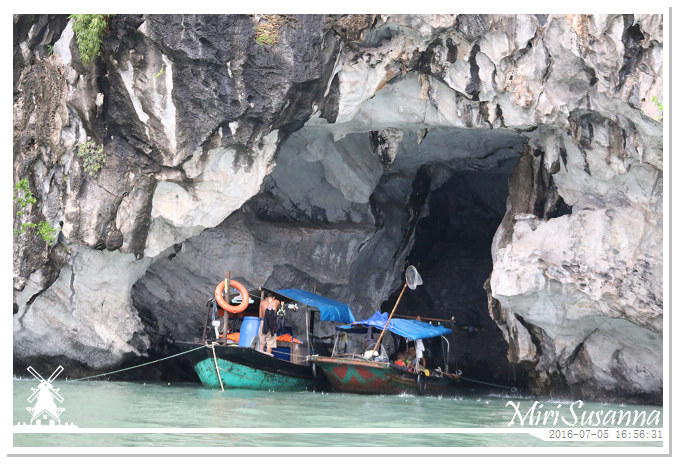 彎角的岩洞裡,可避風躲雨。
Hiding in cave.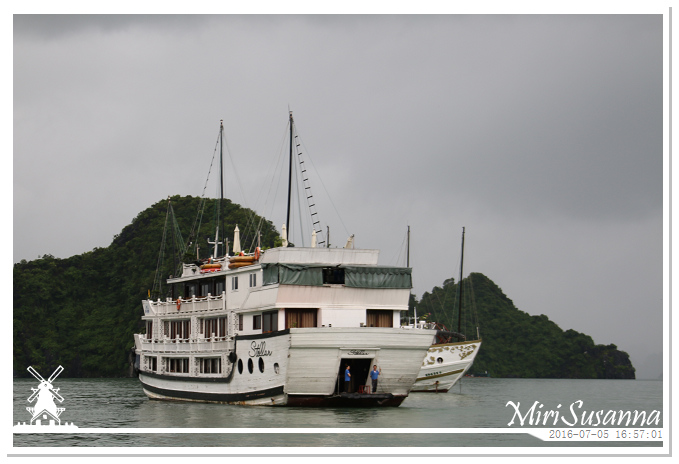 我們的Stellar號。
Our Stellar Cruise.