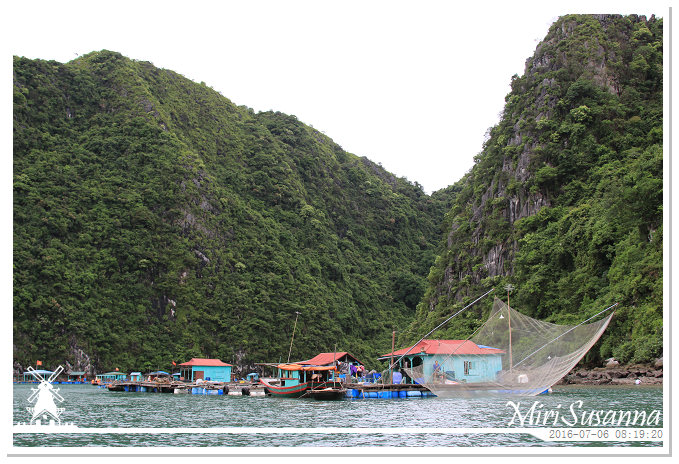 下龍灣有四大漁村,村民居住在漂浮的房子或漁船上,以捕魚或養殖海產維生。柯凡漁村為最大的漁村,是我們今天參觀的目的地。我們不想自己划獨木舟(重點是我想專心拍照),就選擇了有船夫搖船的小船,只需要負責欣賞漁村風光即可。
[EN] At Halong Bay, there is "A community of around 1,600 people live on Hạ Long Bay in four fishing villages: Cửa Vạn, Ba Hang, Cống Tàu and Vông Viêng in Hùng Thắng commune, Hạ Long city. They live on floating houses and are sustained through fishing and marine aquaculture (cultivating marine biota), plying the shallow waters for 200 species of fish and 450 different kinds of mollusks (wikipedia)." Cửa Vạn is the largest fishing village and one of the top attractions of Halong Bay. Where we arrived the village, we could choose to explore the village ourselves on kayak or to take small boat rowed by the locals. We decided to take the second choice to capture the daily life of the villagers.

柯凡漁村在海灣裡,前有一排小島當"屏風"。
Cửa Vạn village is located in bay and is protected by islands.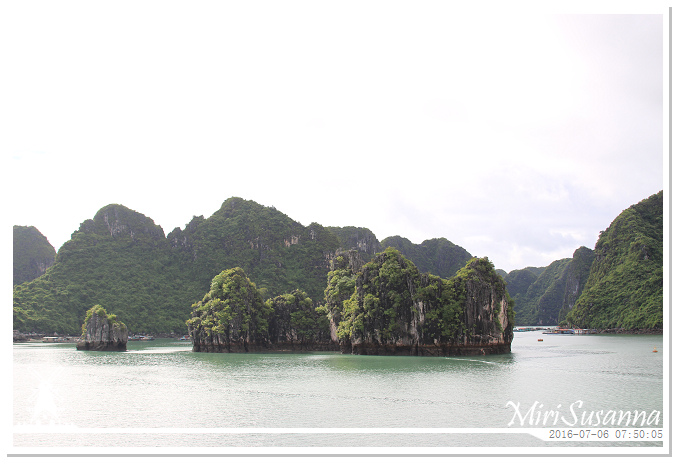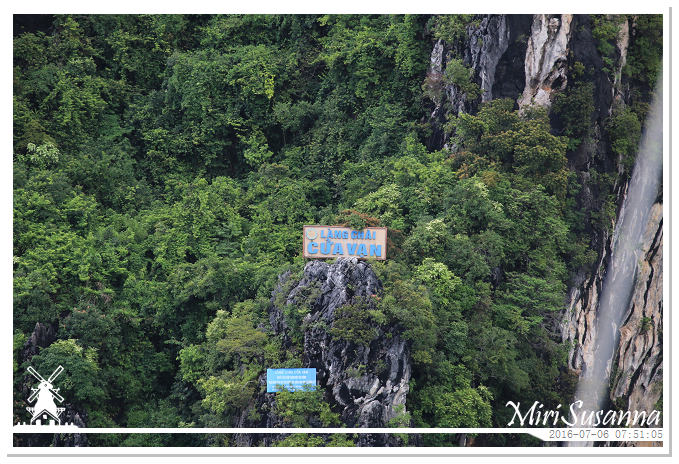 柯凡漁村。
Làng chài Cửa Vạn.


繞到"屏風"後方,漁村進入眼簾。
Village in sight.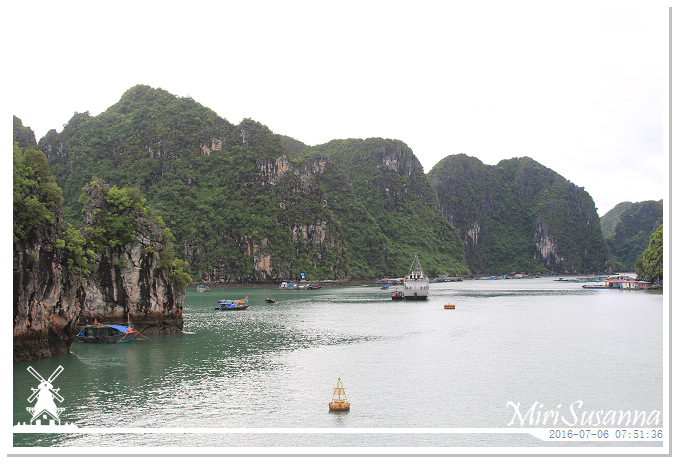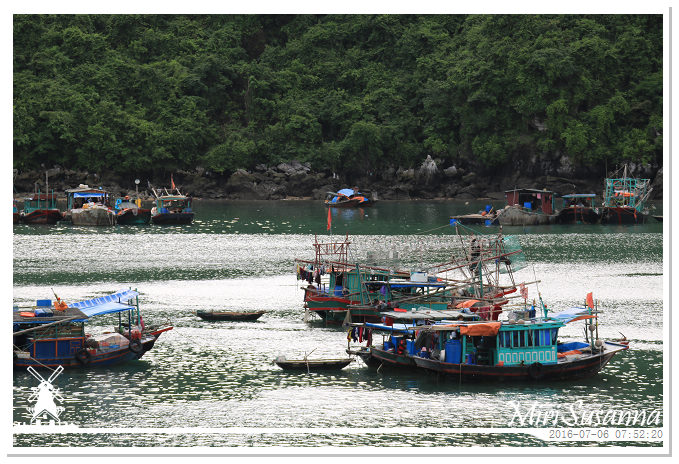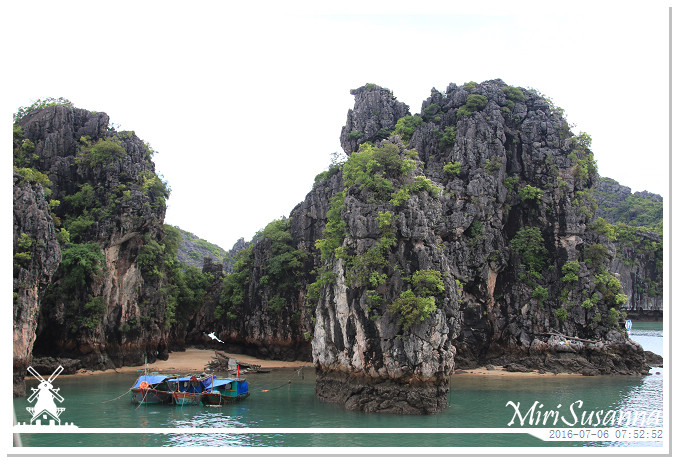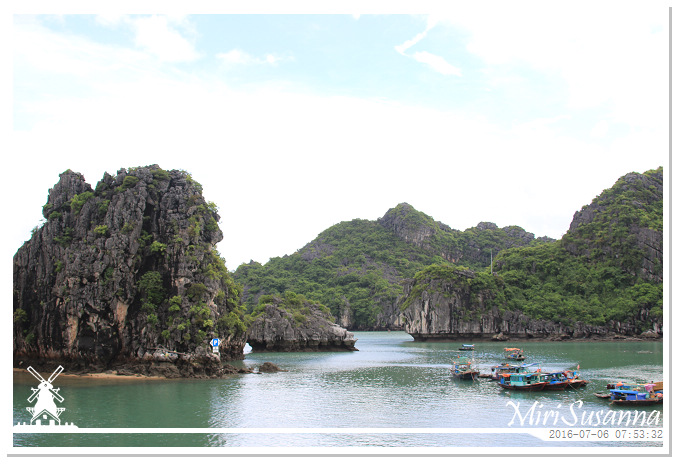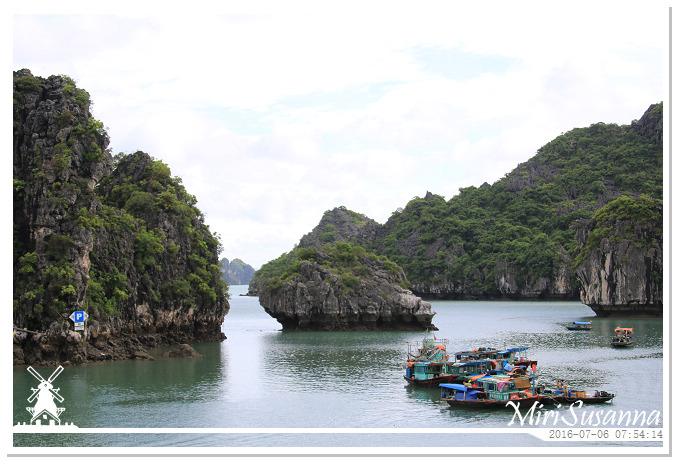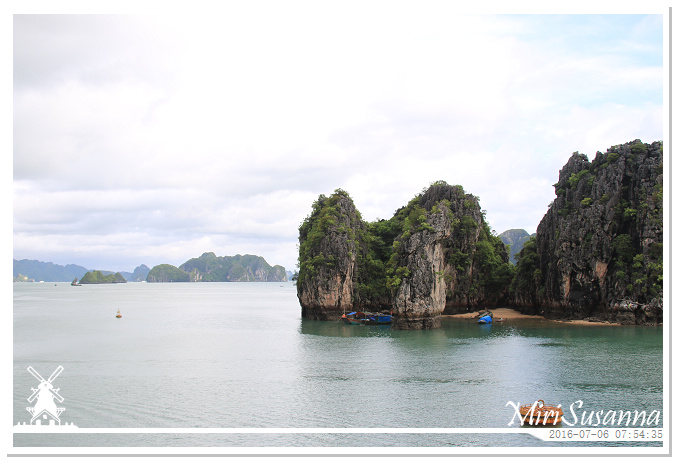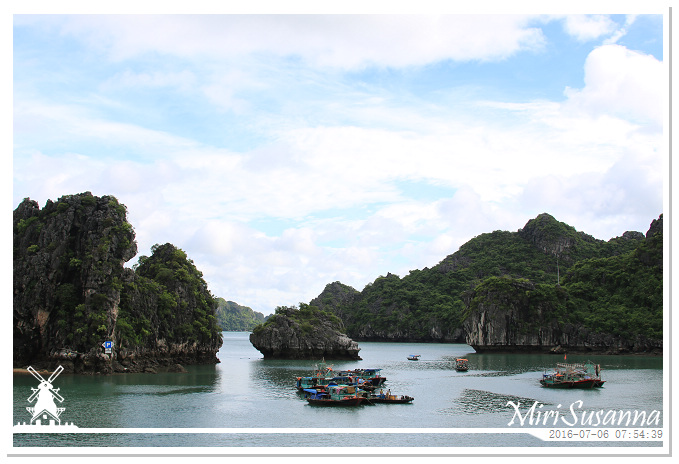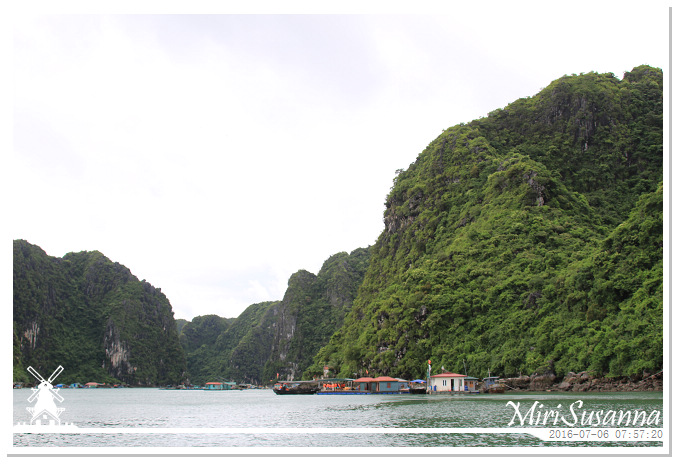 Stellar號下錨後,我們坐小船去漁村的碼頭。
After Stellar had achored, we took the small boat to the pier.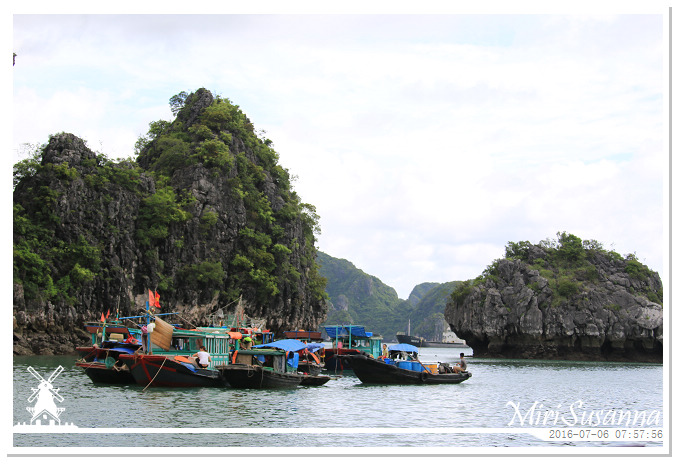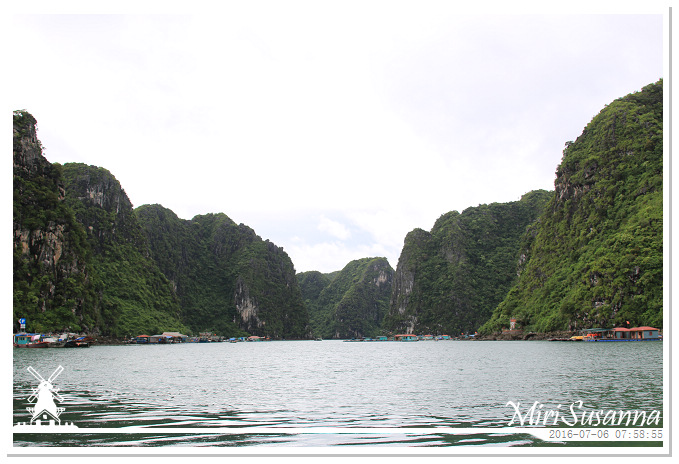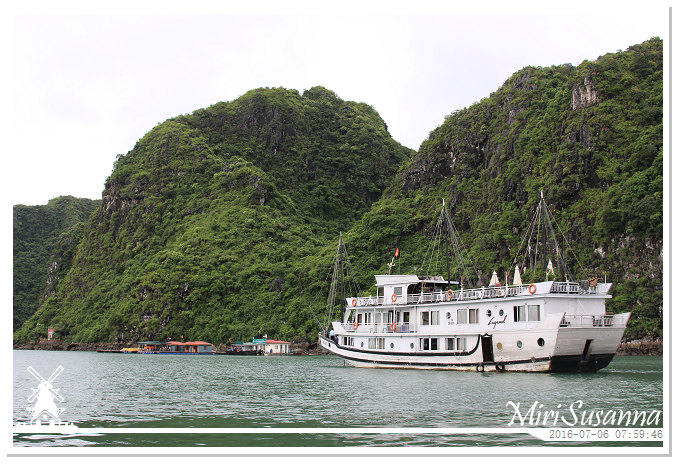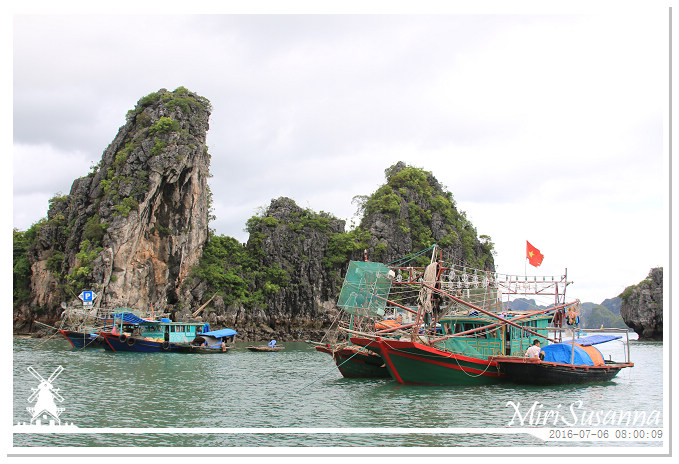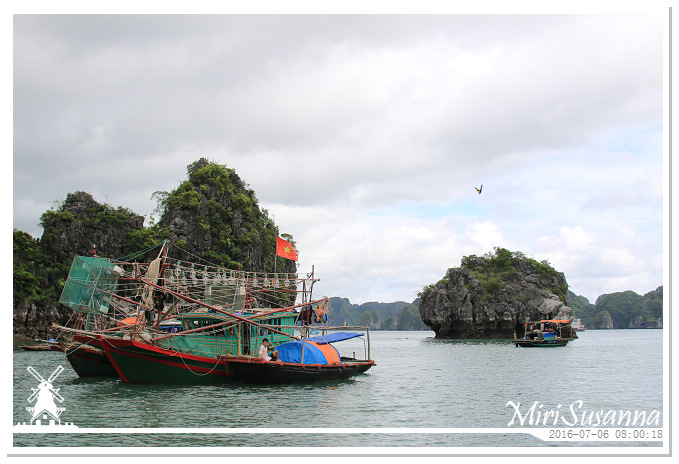 Stellar號的側身。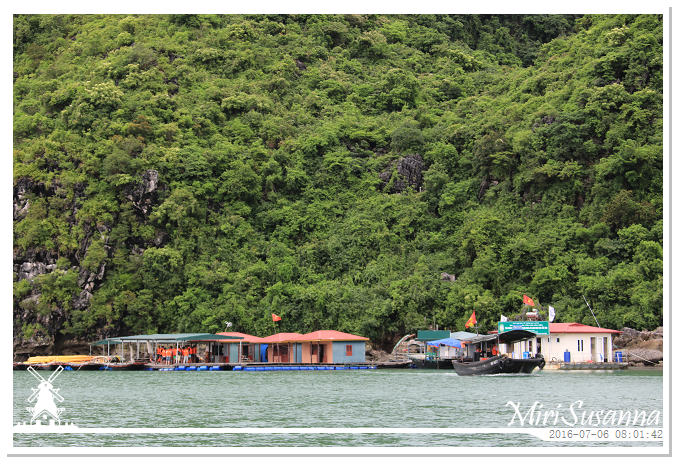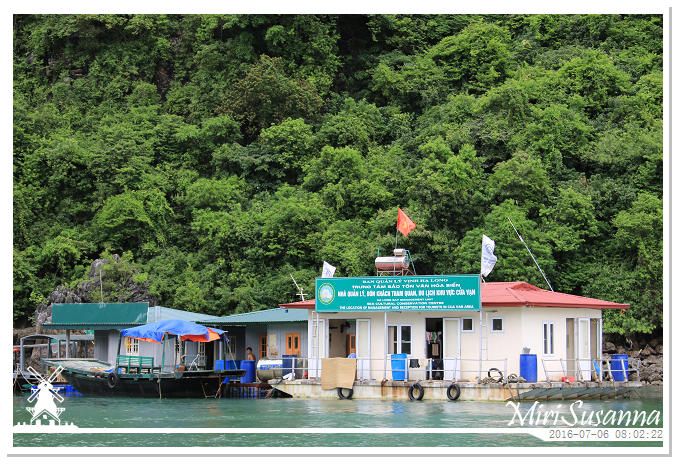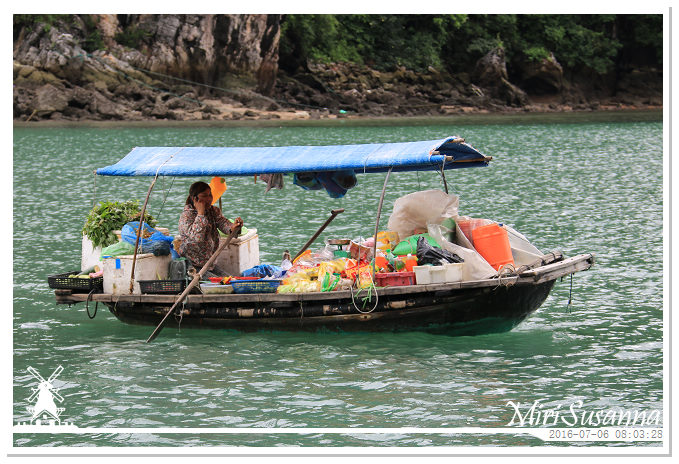 水上小販。
Local hawker.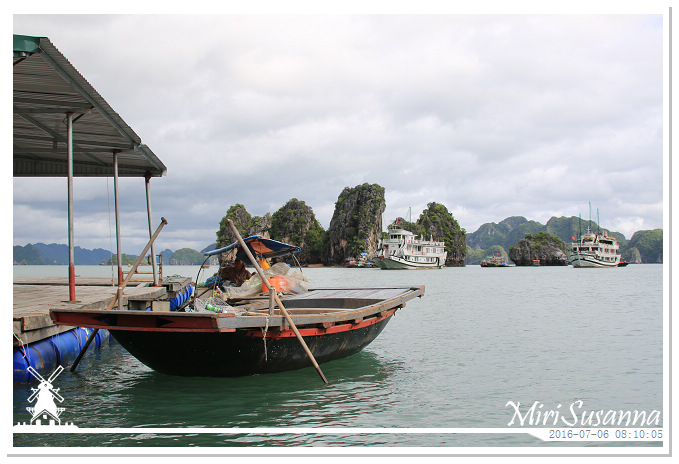 坐在小船上,要開始參觀漁村了。
On the small boat now.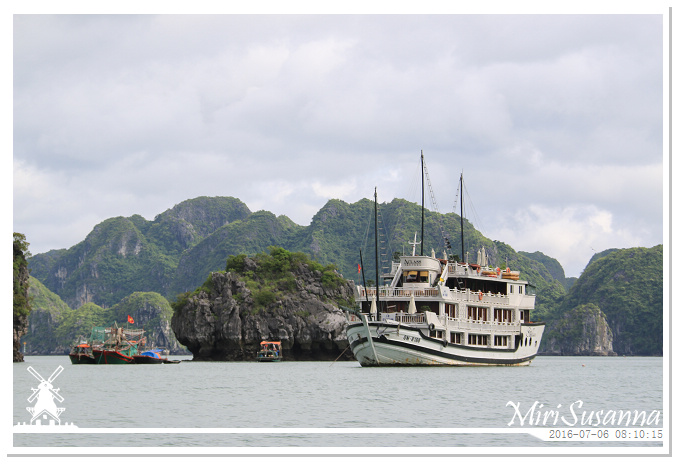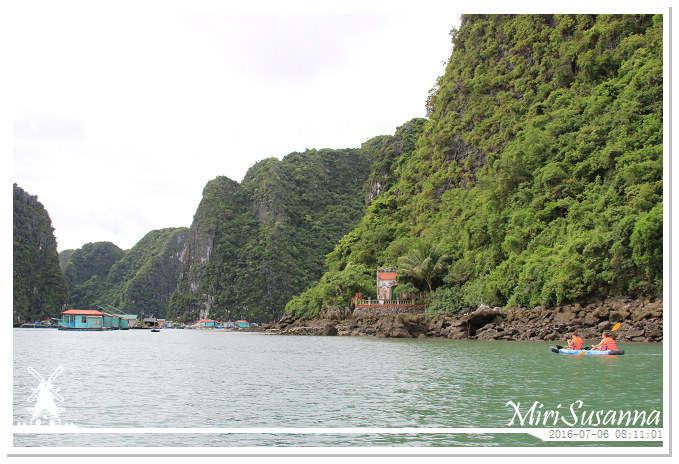 水上房子。
Floating houses.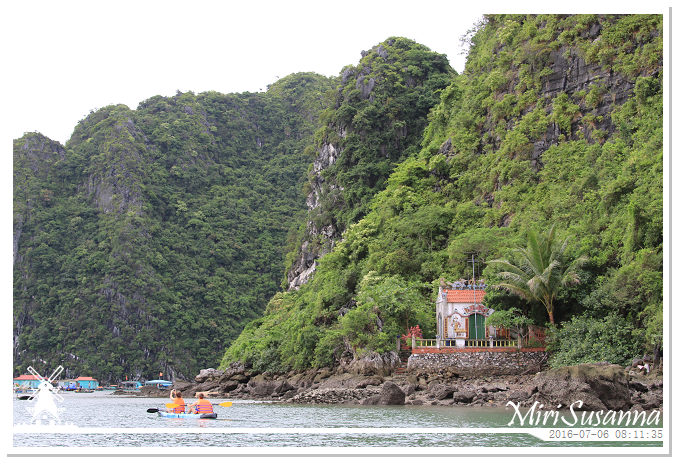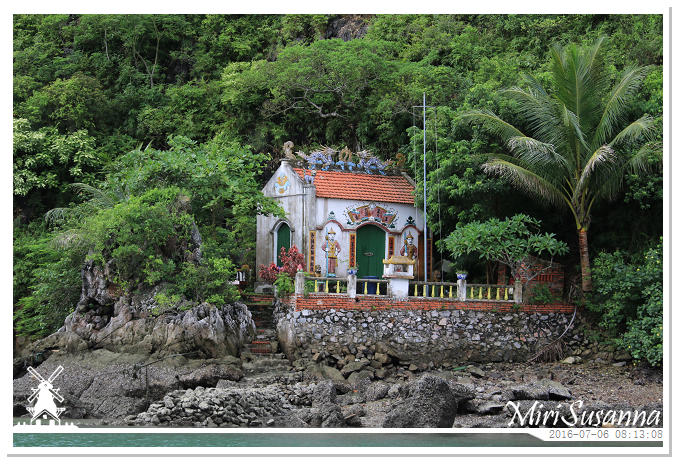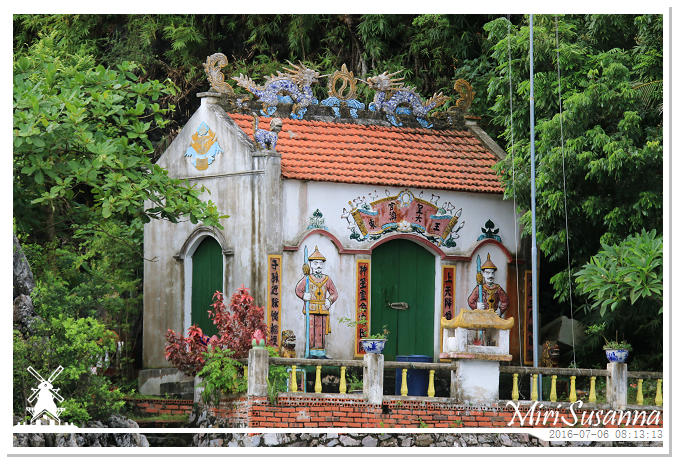 龍王廟。
Temple of Dragon King.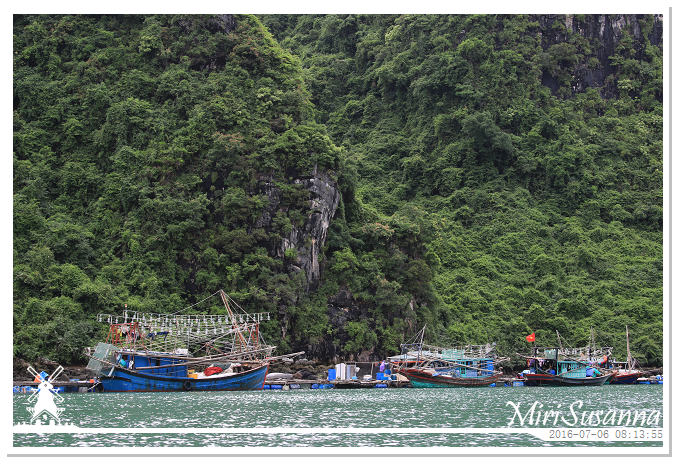 漁船。
Fishing boats.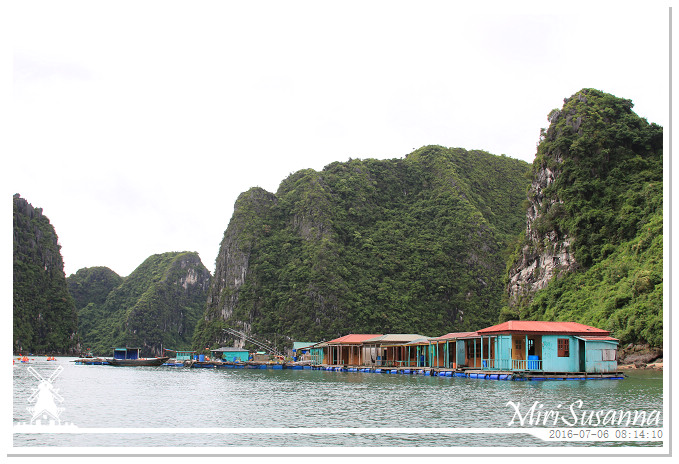 Villagers.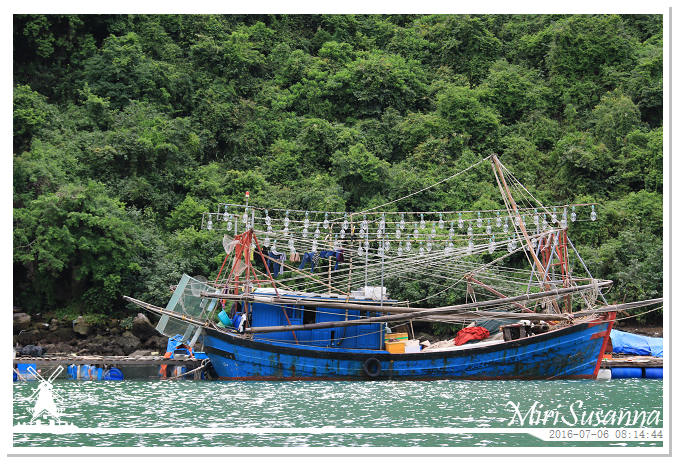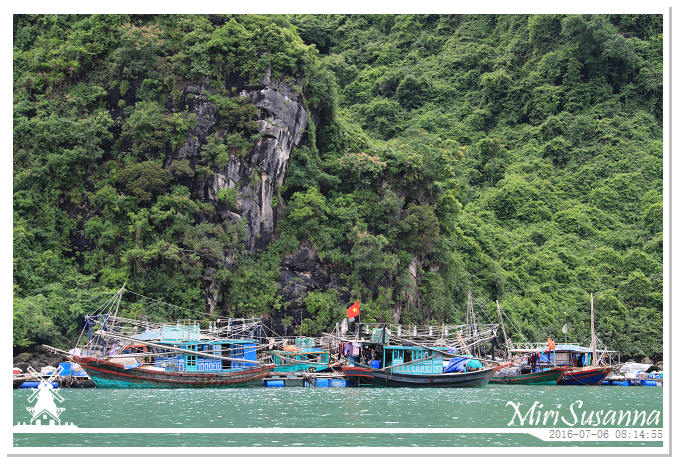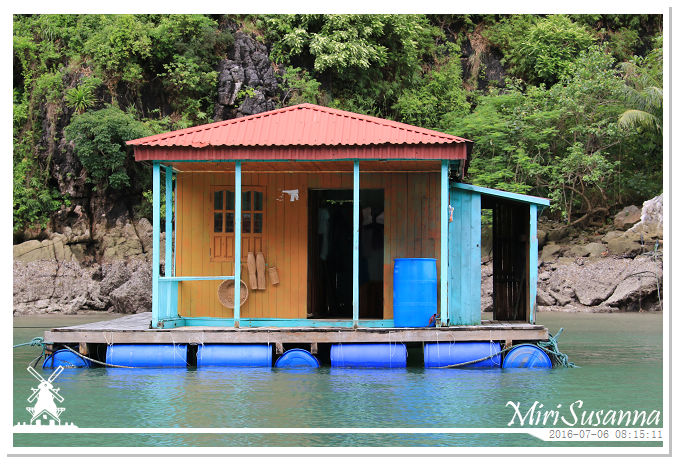 簡單的房子。
Simple house.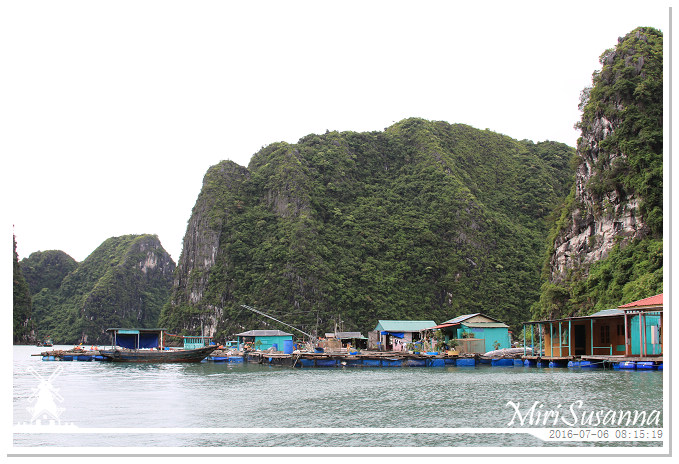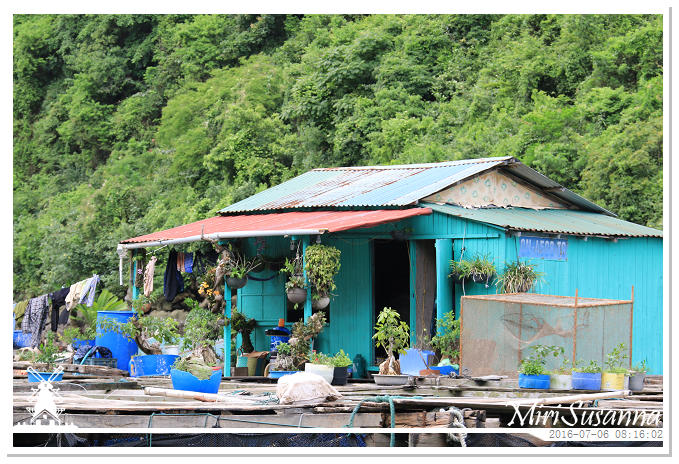 居家簡單,但不忘增添綠意。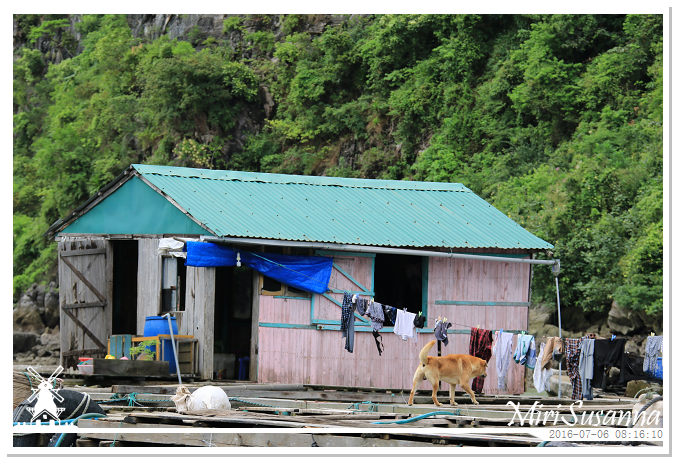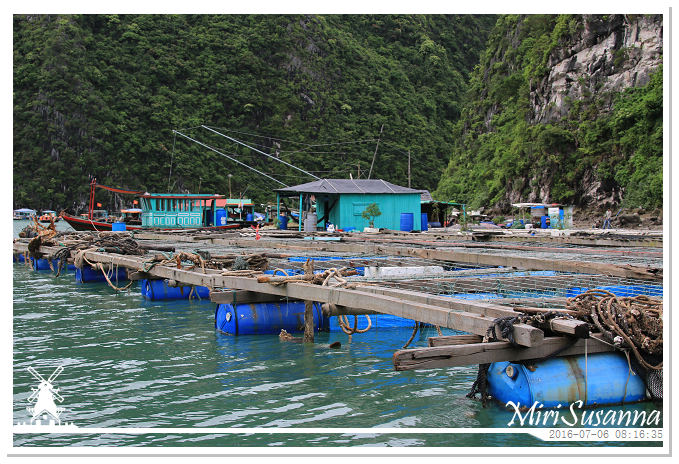 藍桶上的村莊。
Village above the floating blue barrels.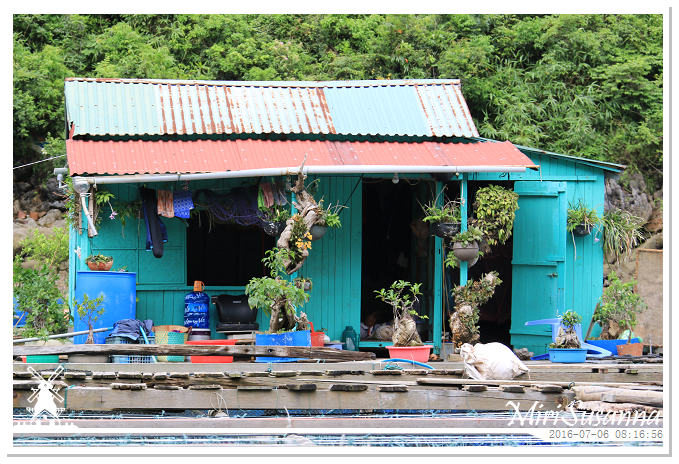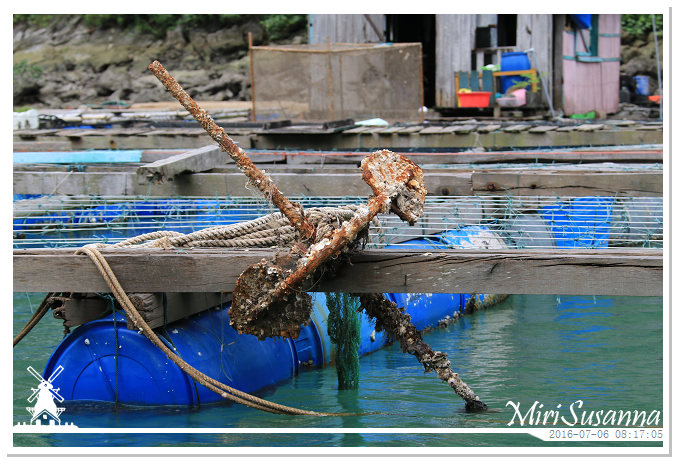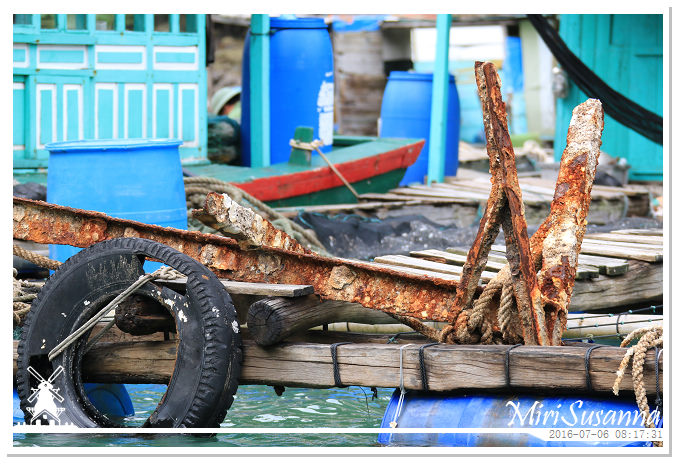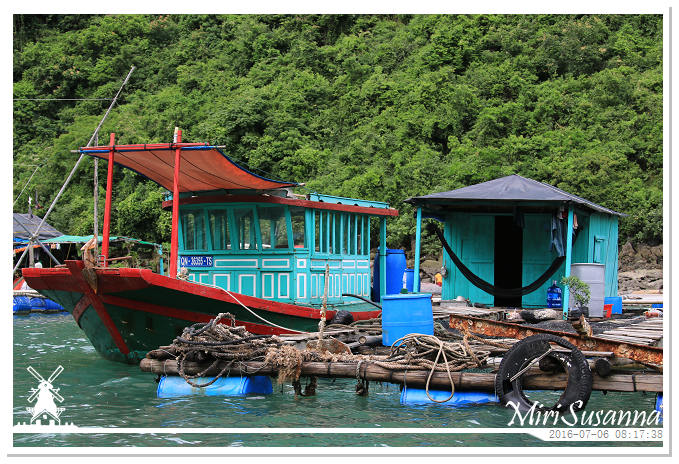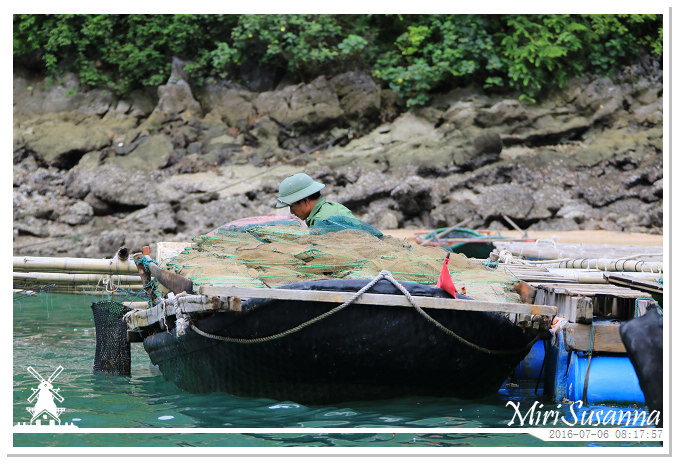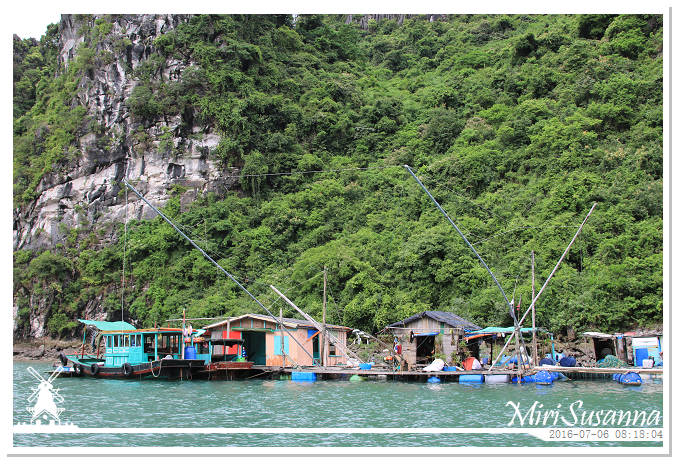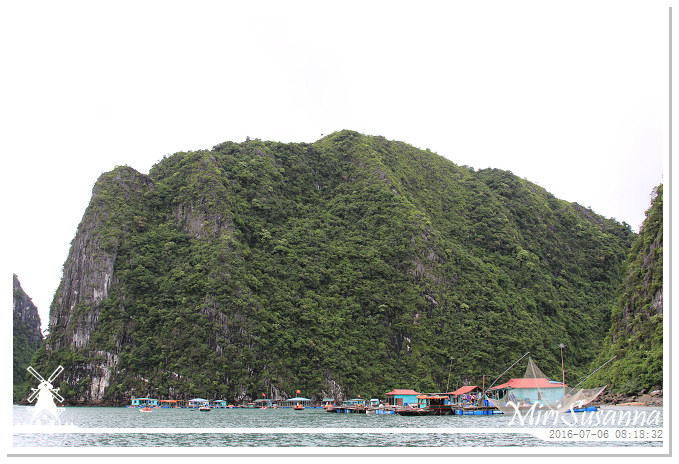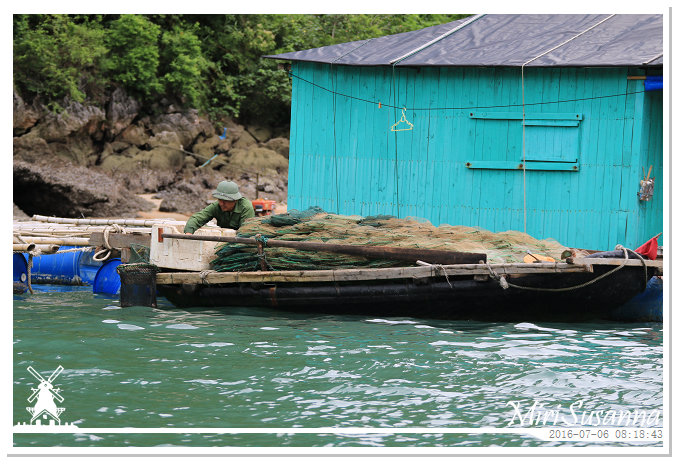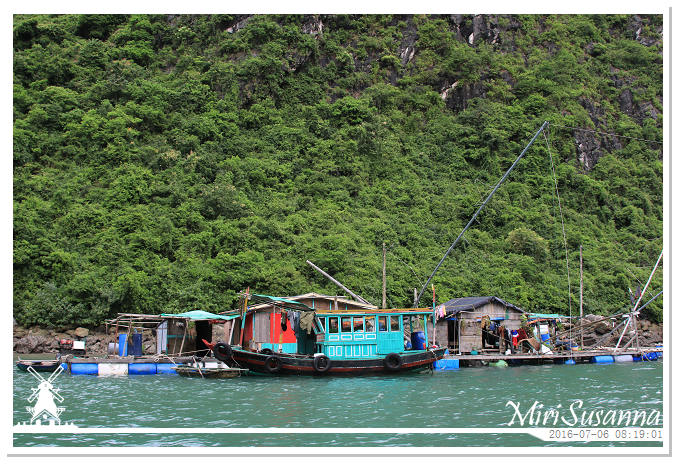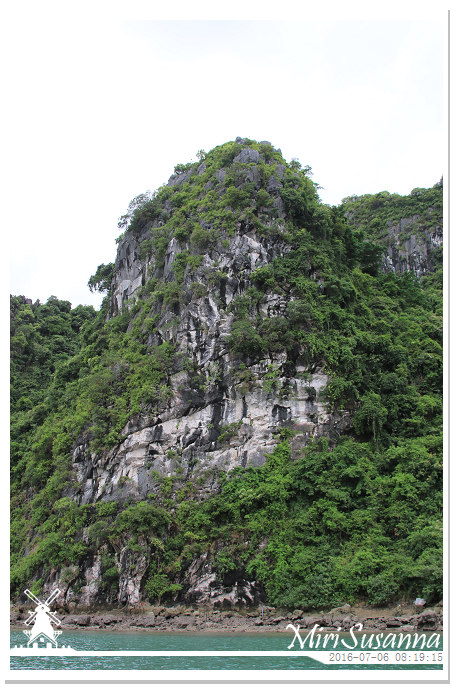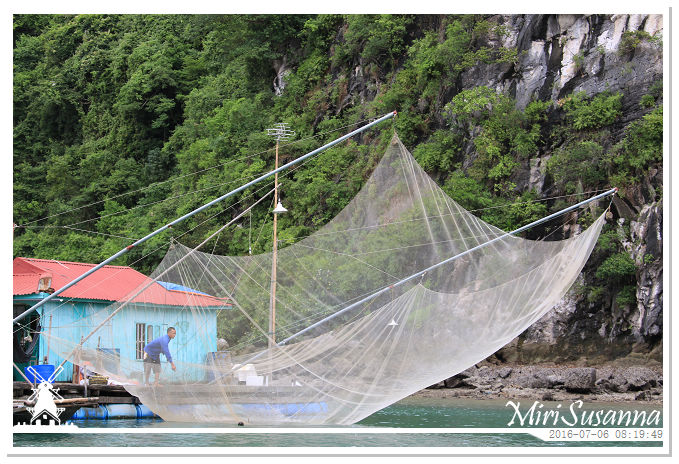 漁網。
Fishing net.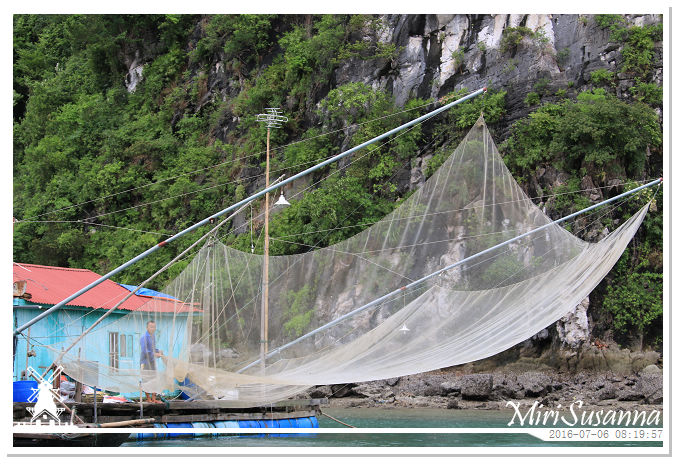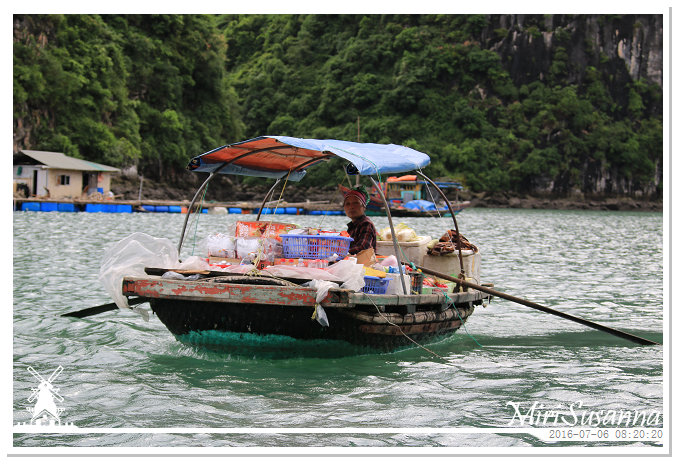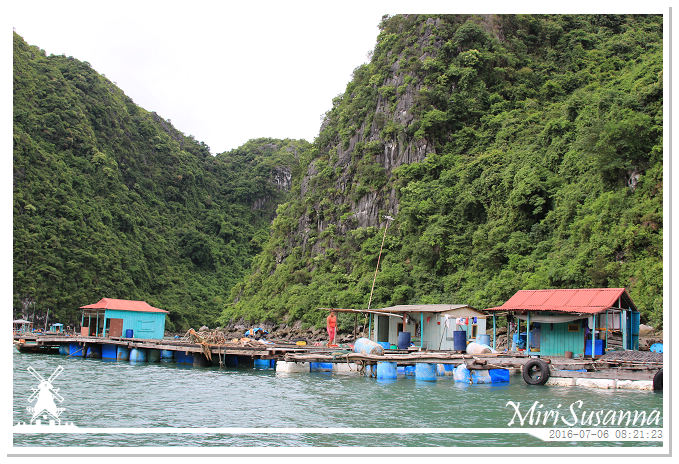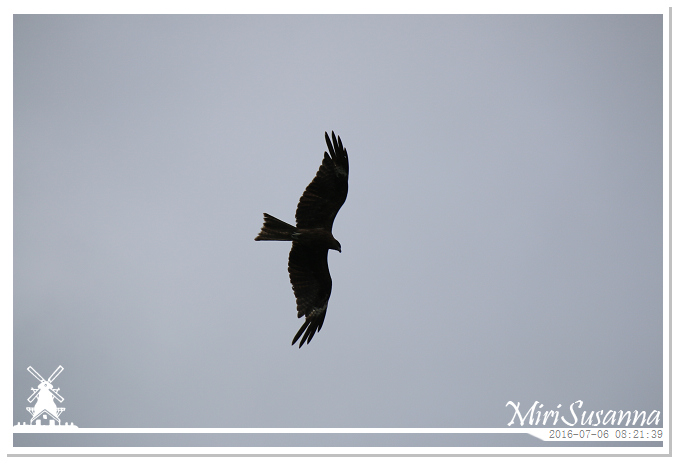 有鷹。
Hawk.


坐在船上,不能隨意移動,有拍到就好。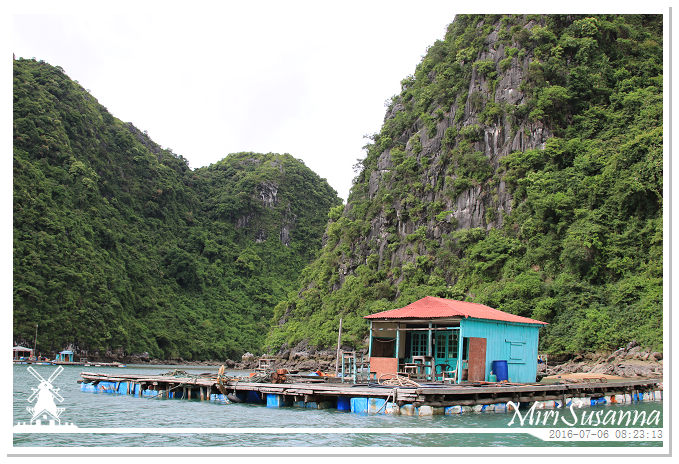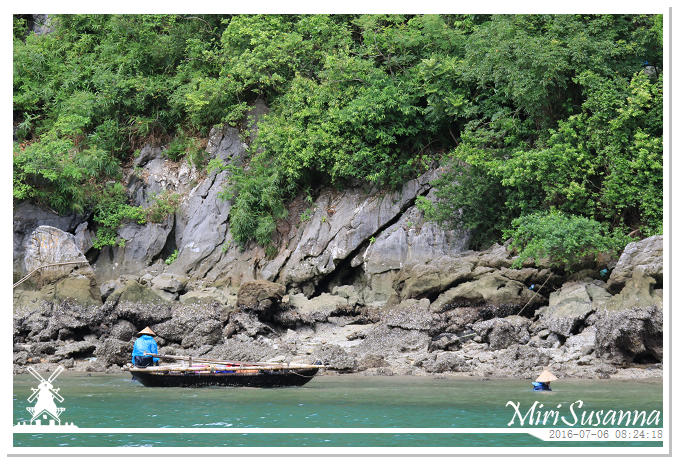 在撈海產的人們。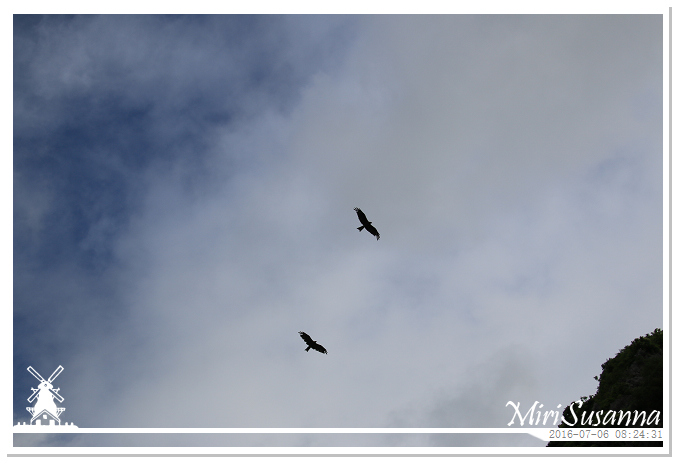 雙鷹。
Hawks.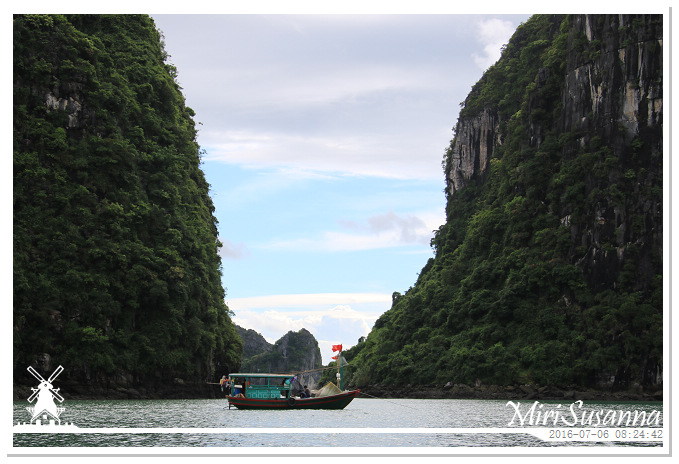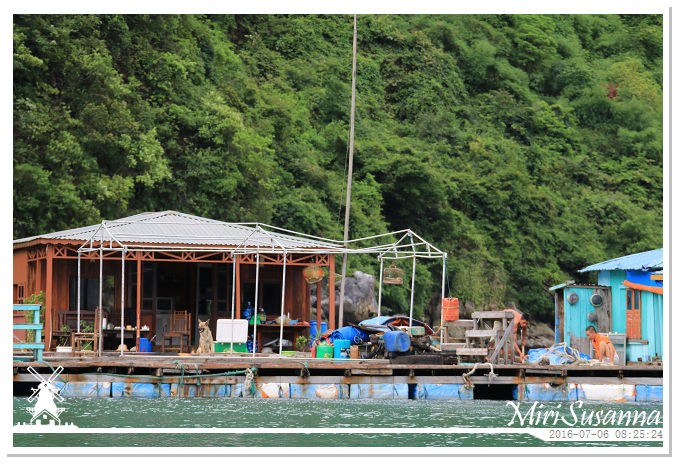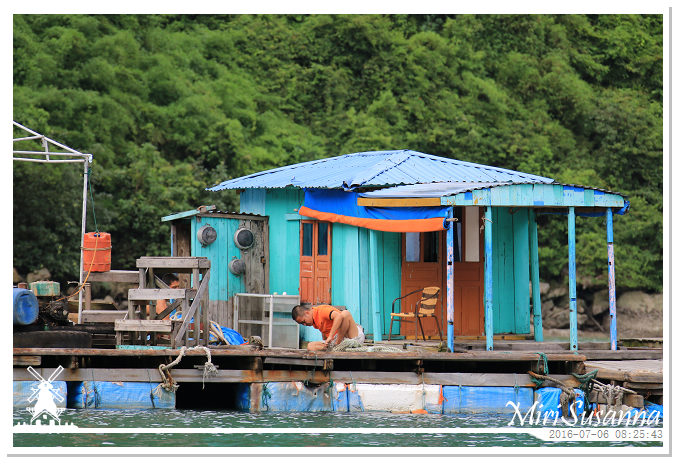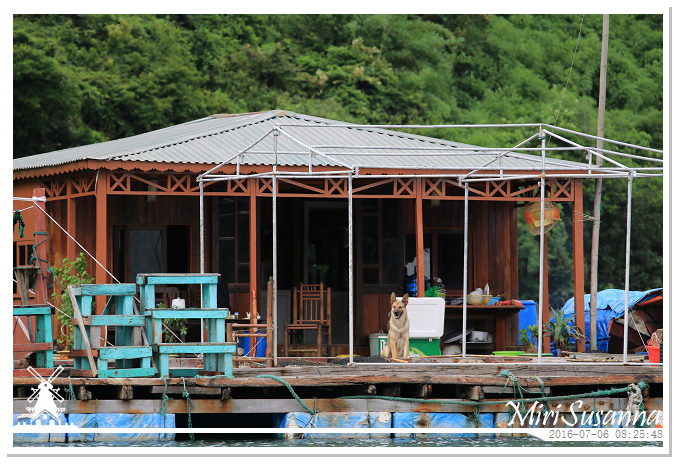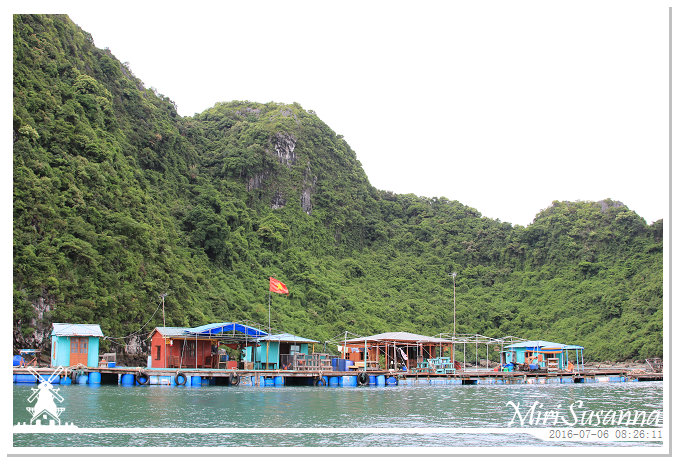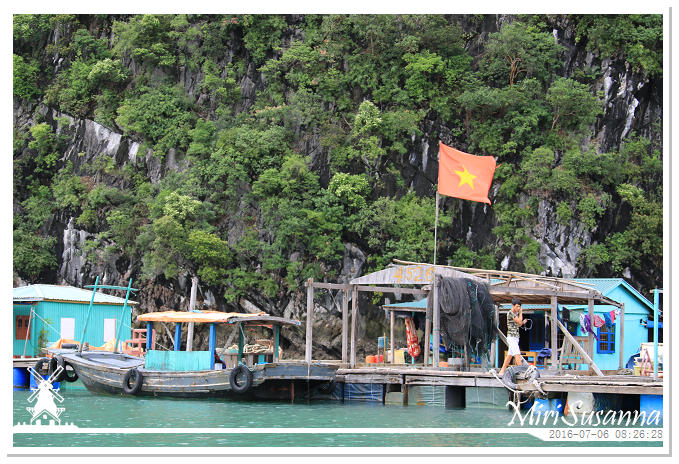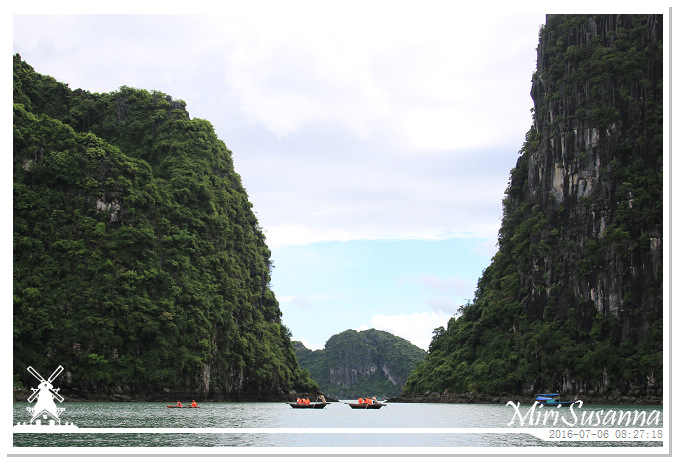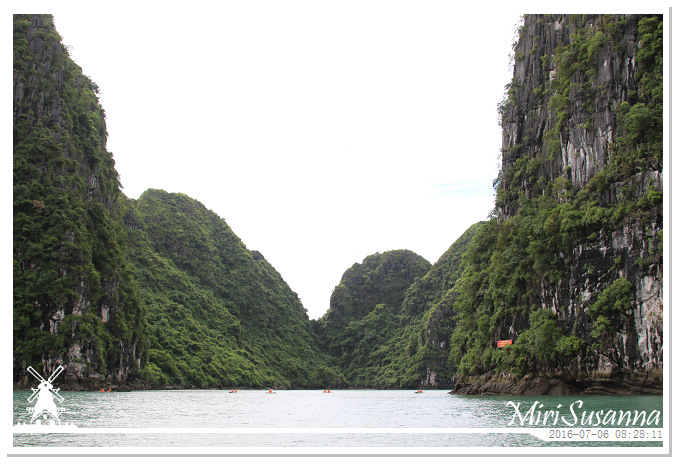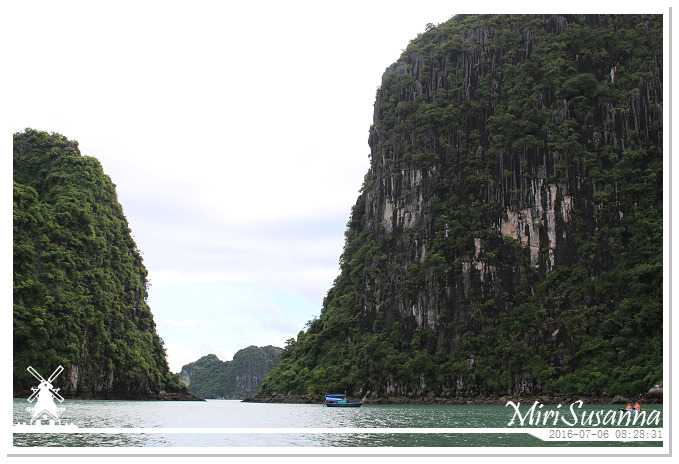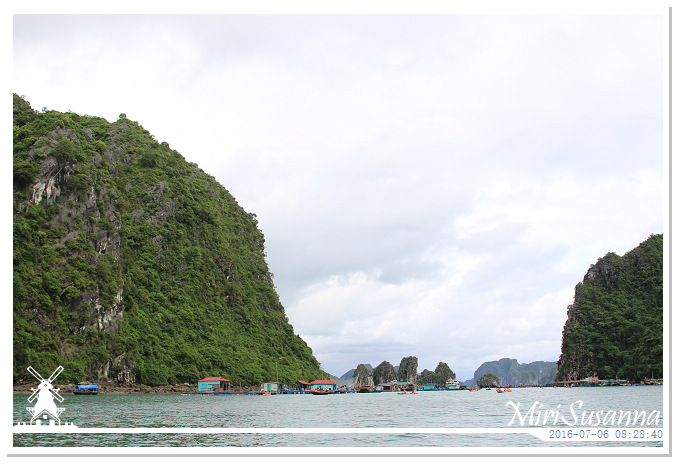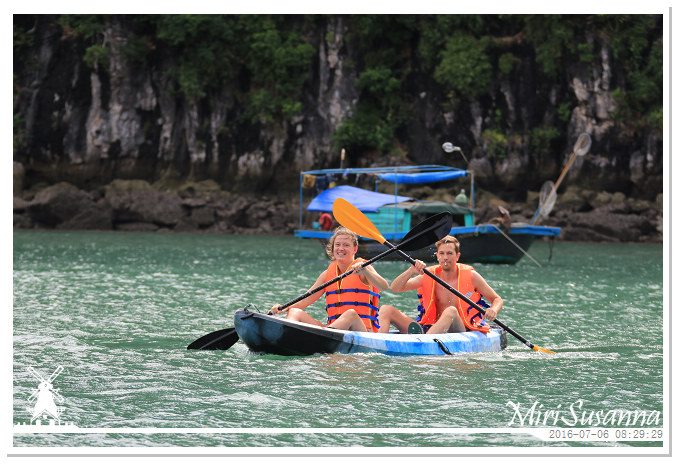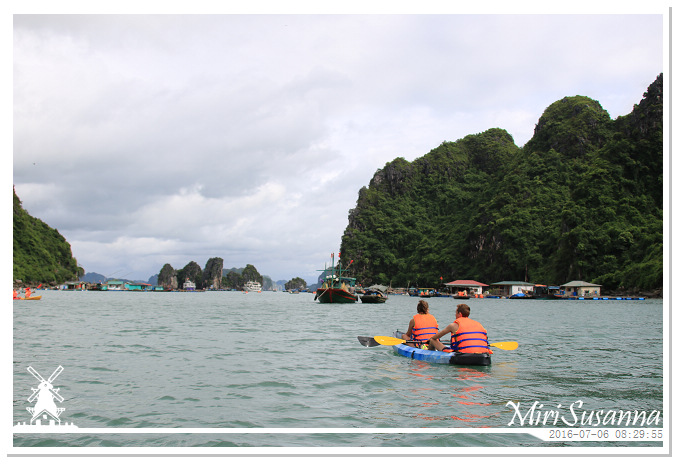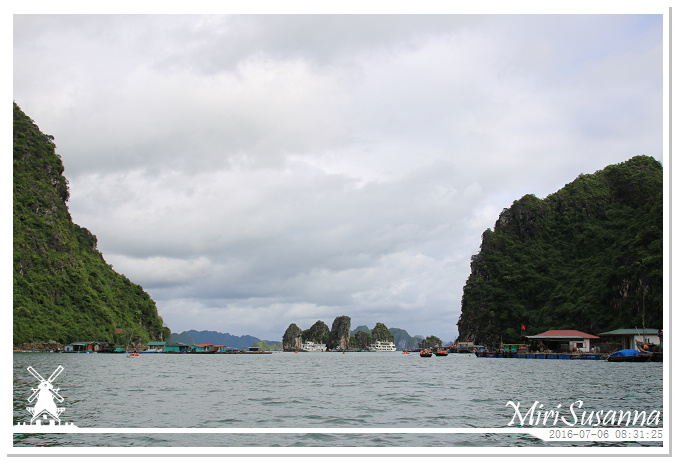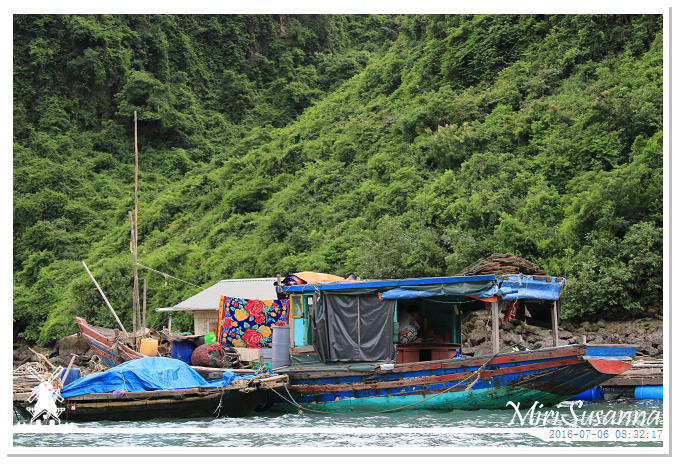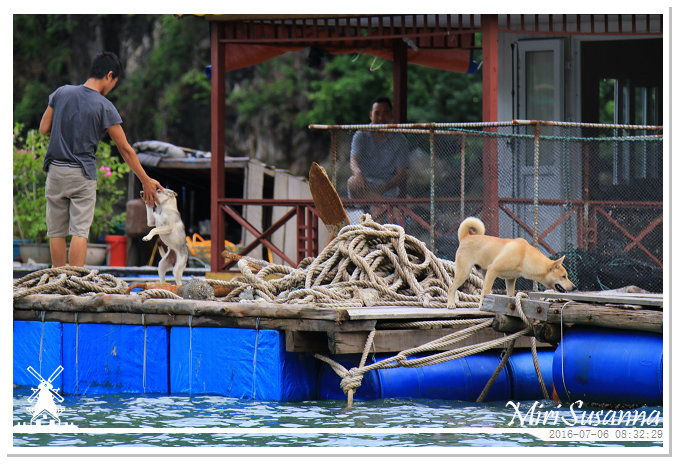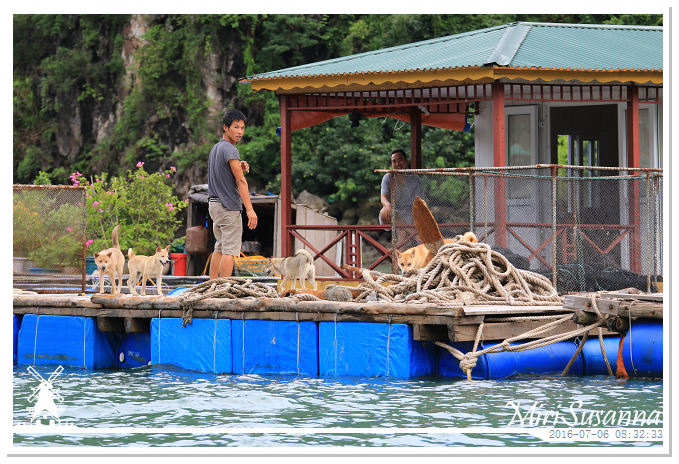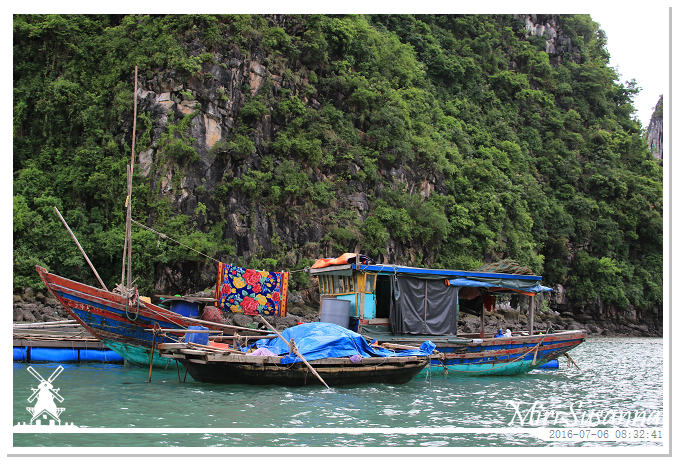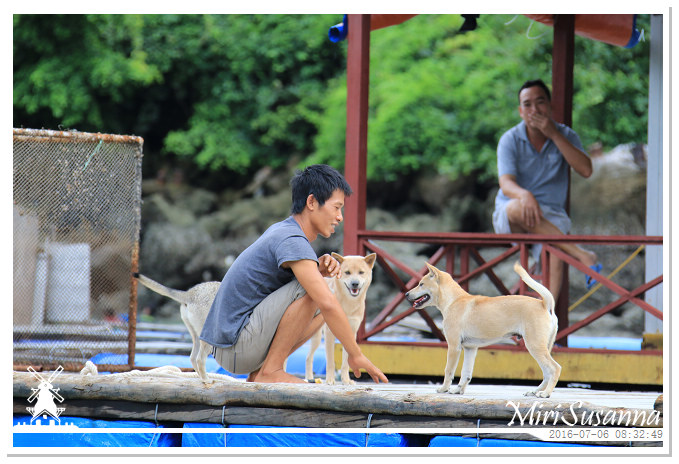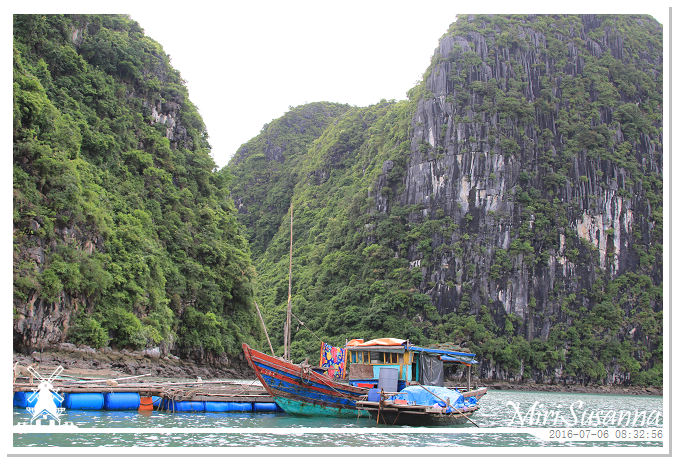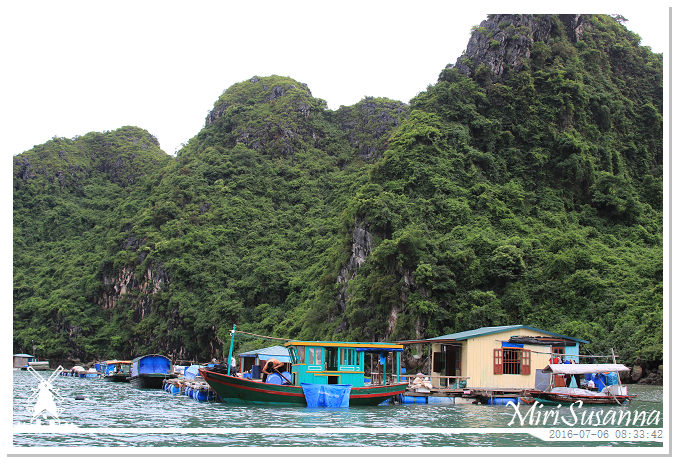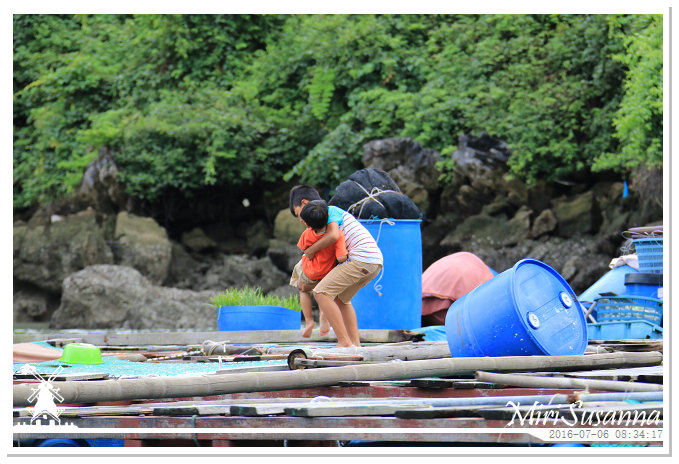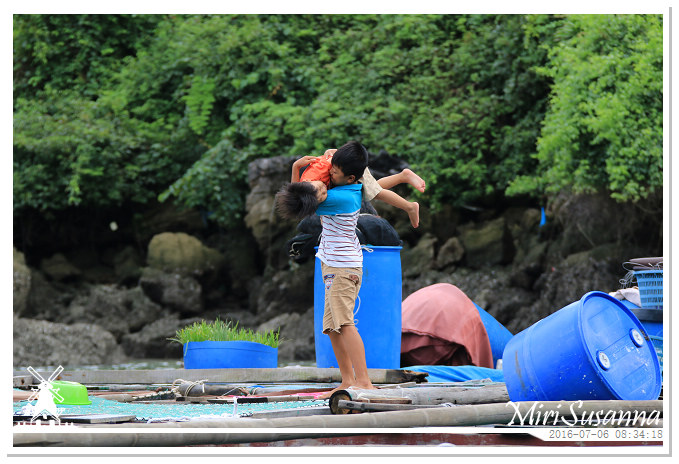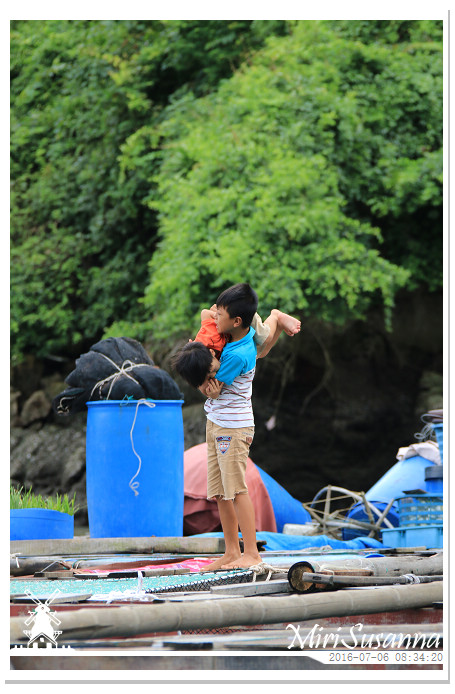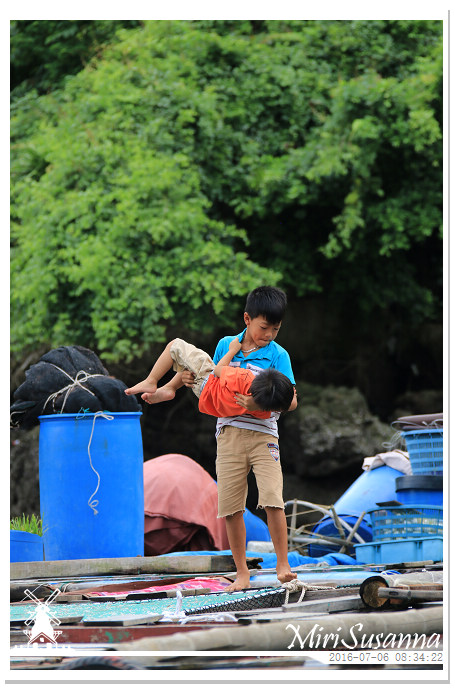 嬉戲的孩子。
Playing  children.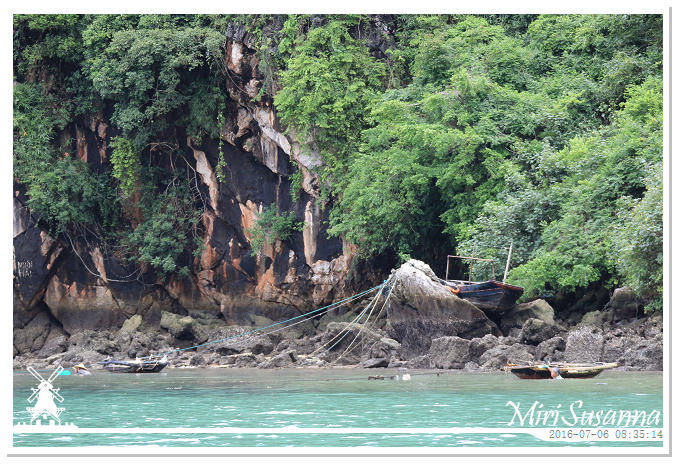 Searching for seafood.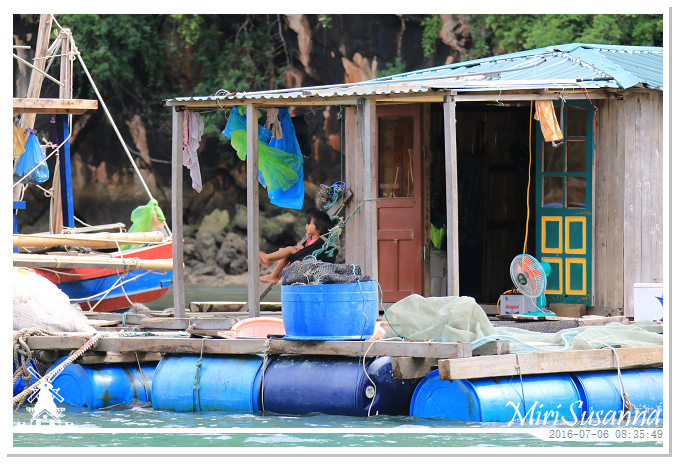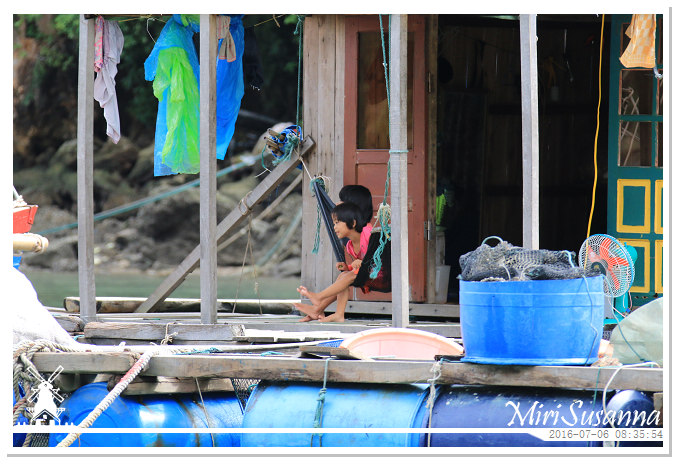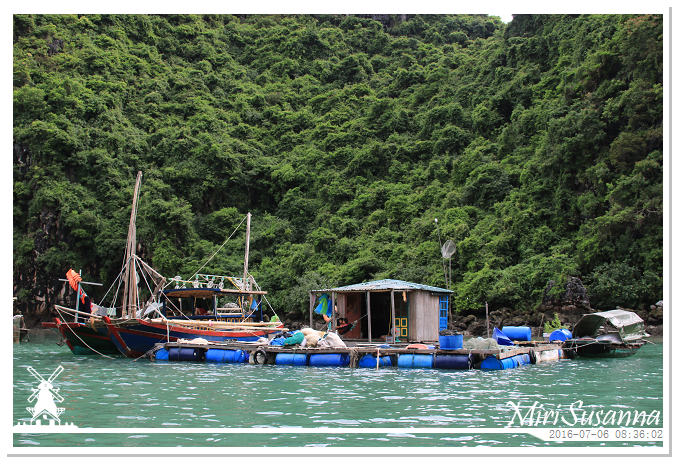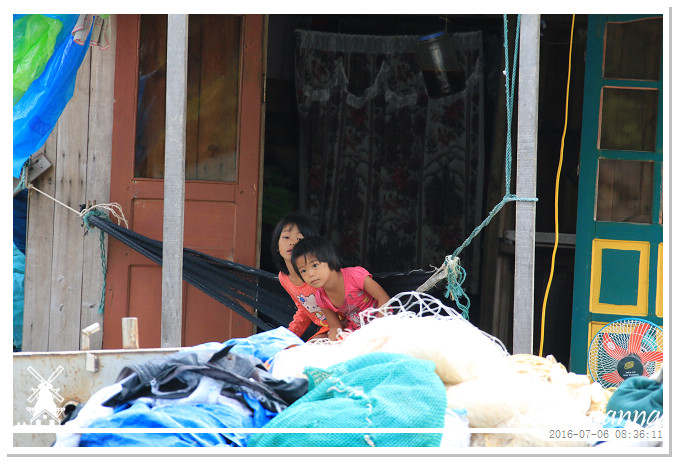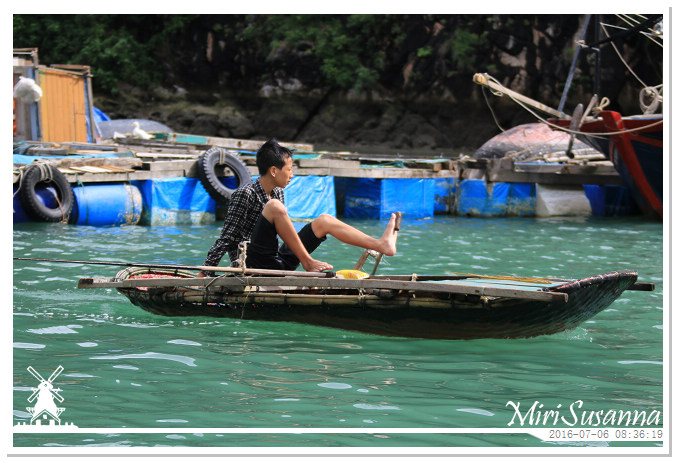 用腳划船。
Rowing by feet.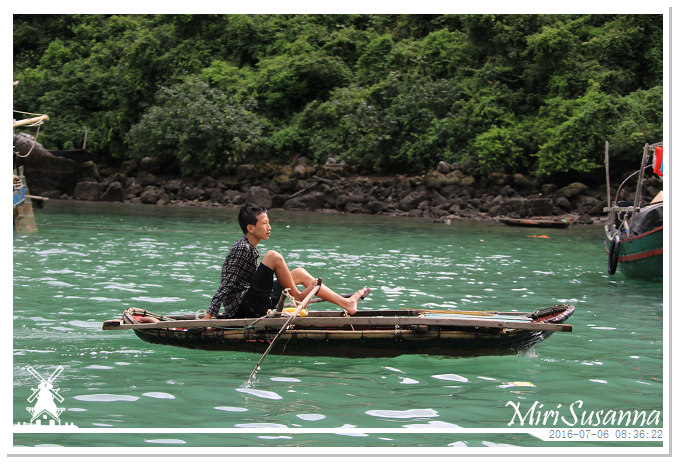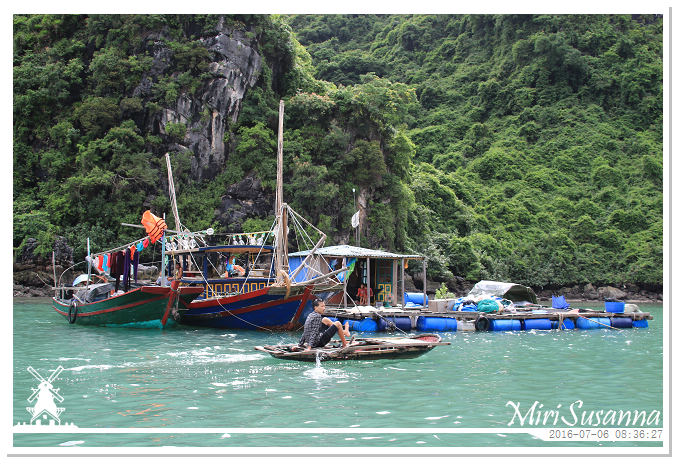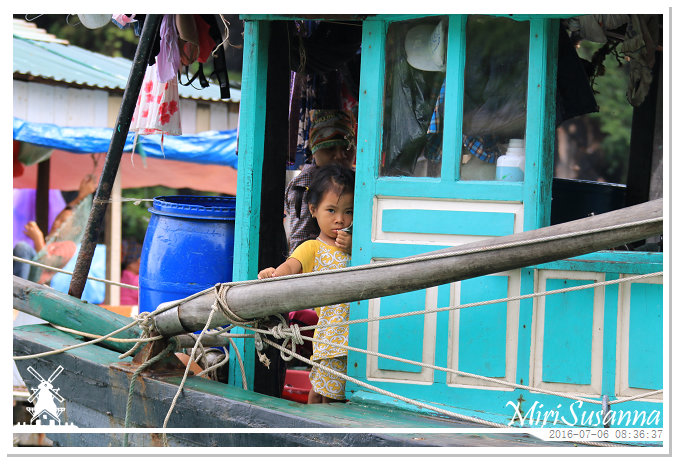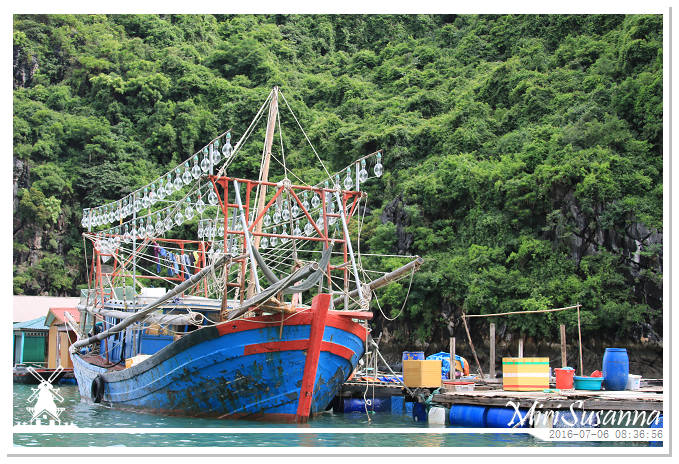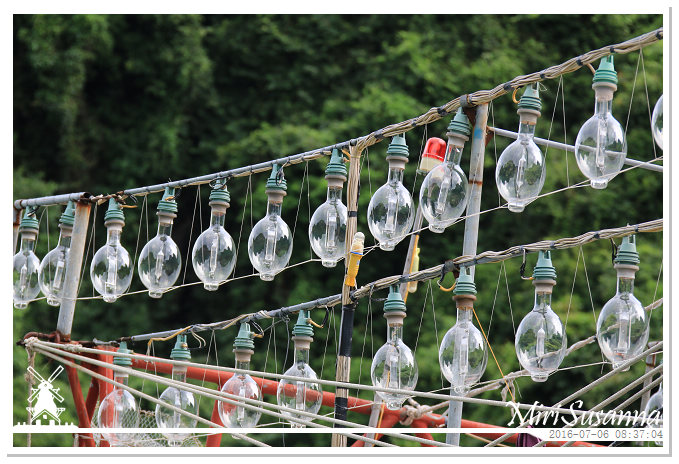 夜晚捕魚用的燈泡。
Bulbs to assist fishing at night.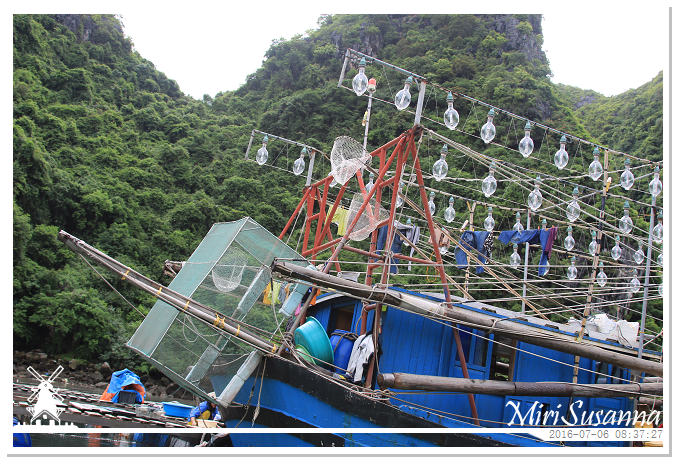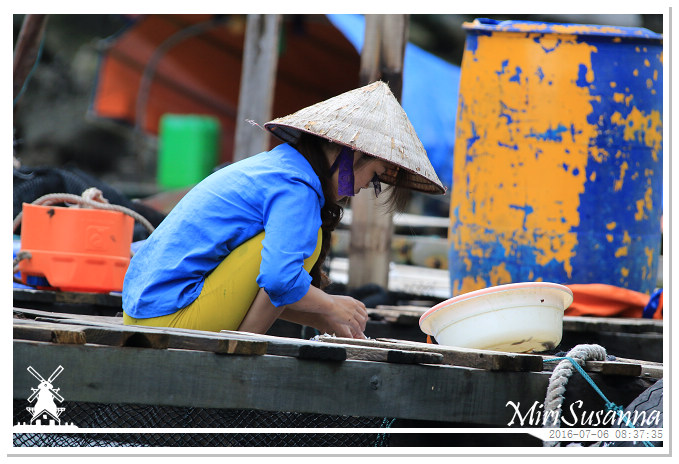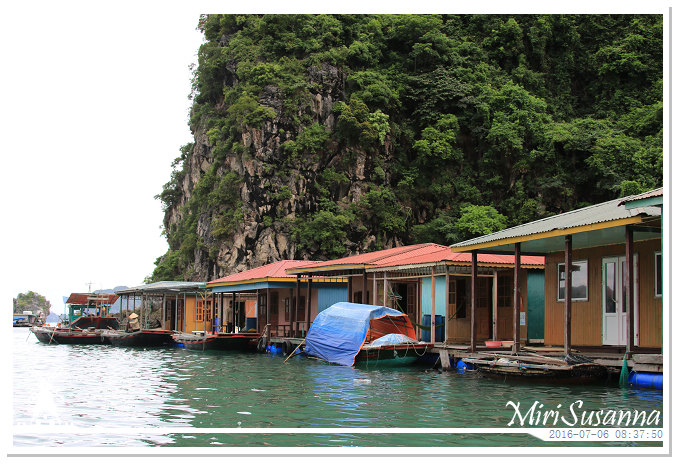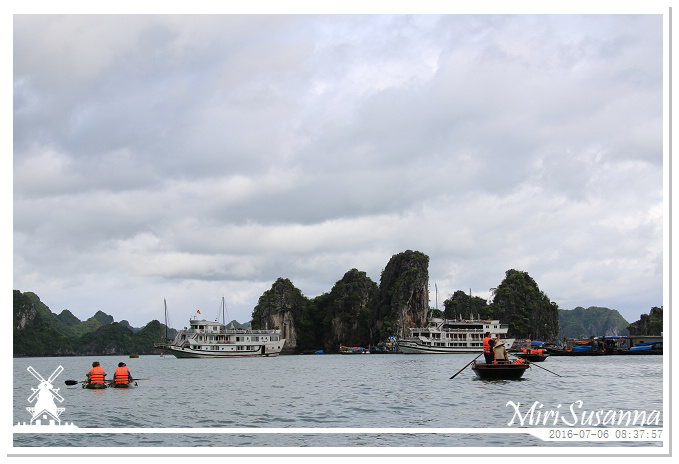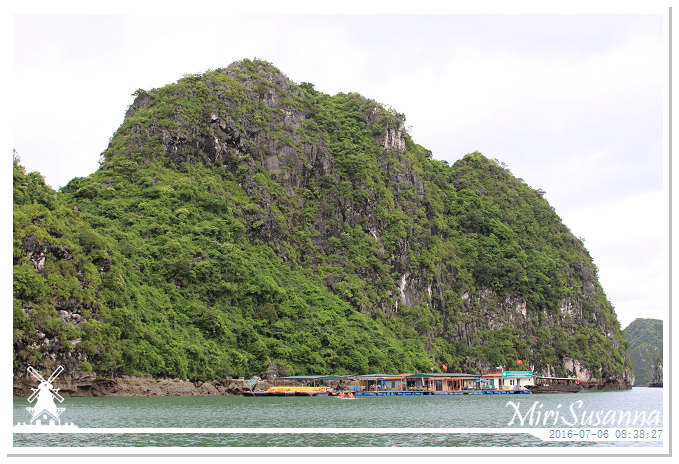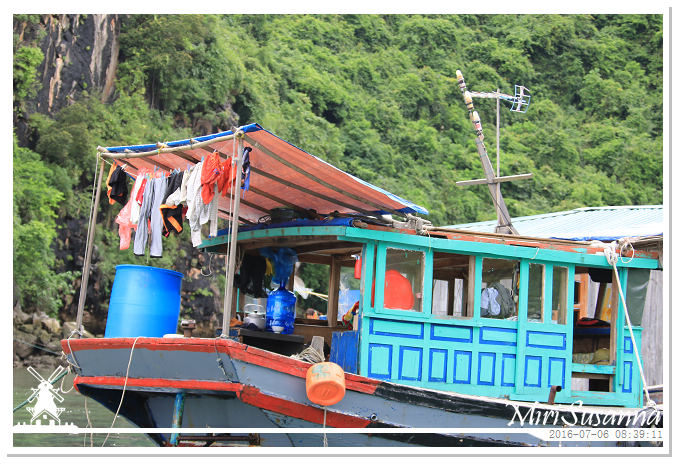 船家。
Boat house.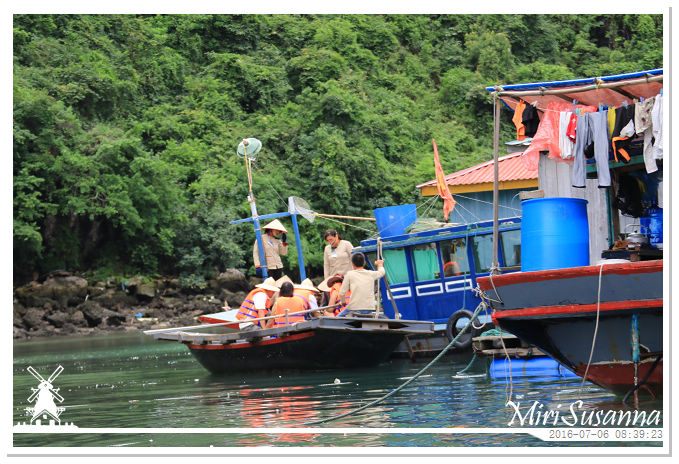 懂門路的越南人,直接跟當地人買新鮮海產加菜。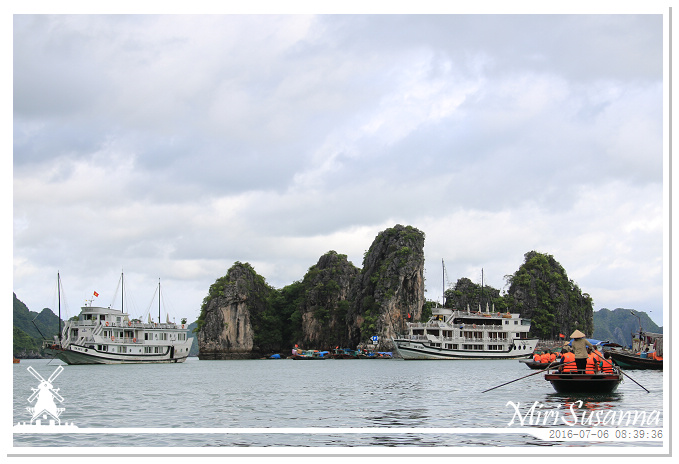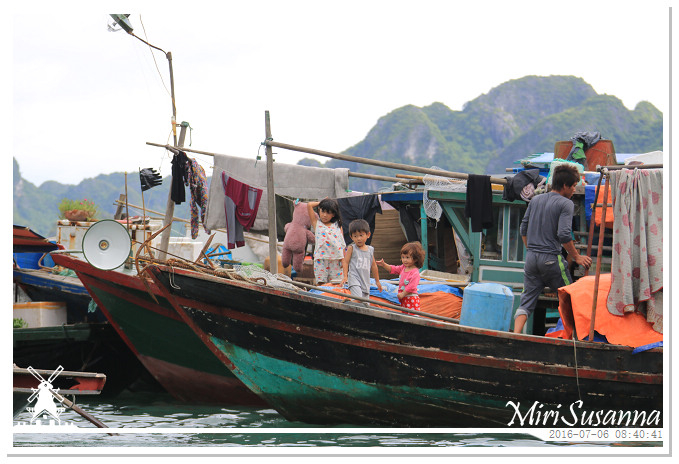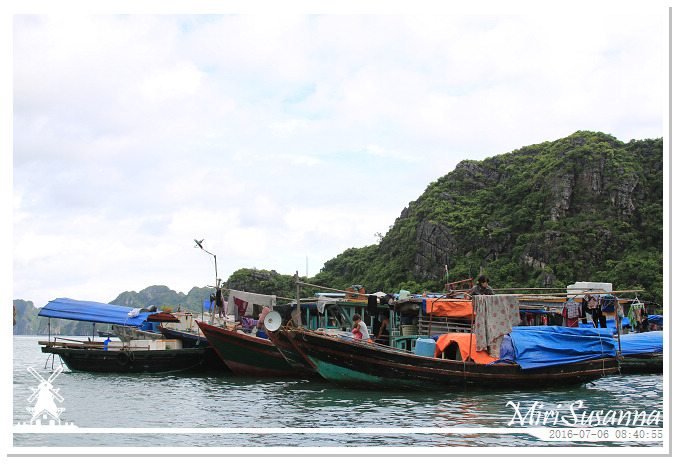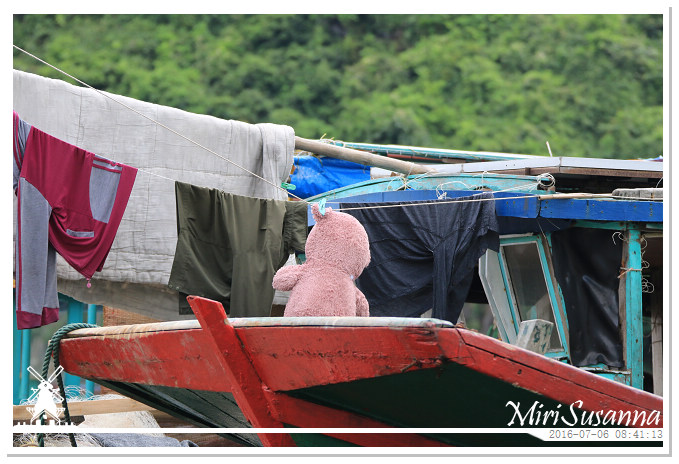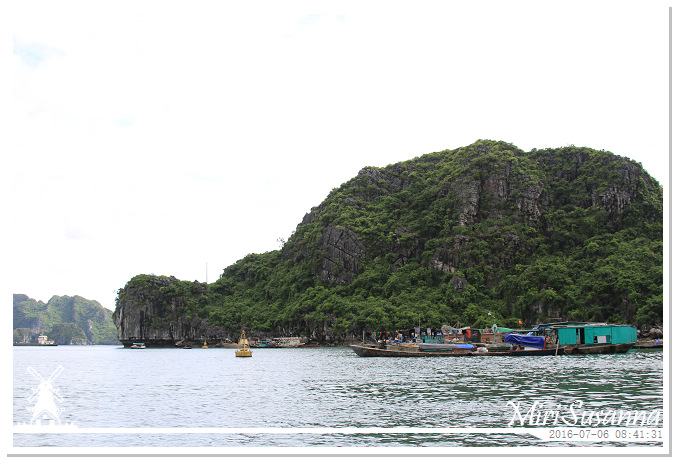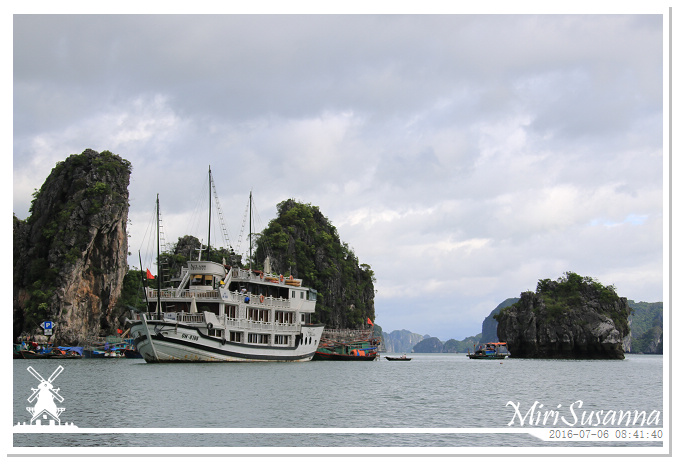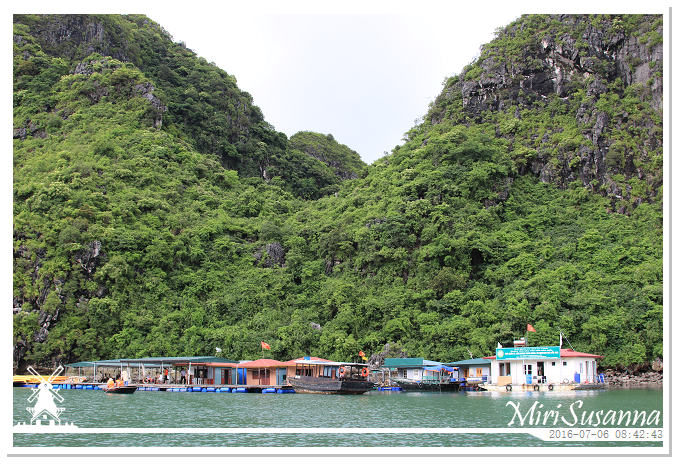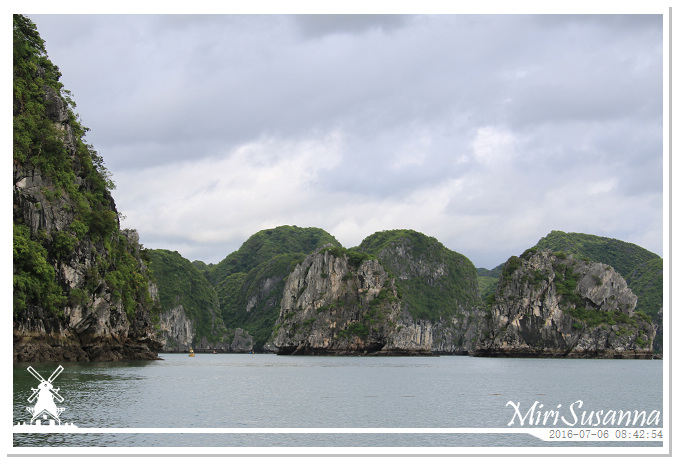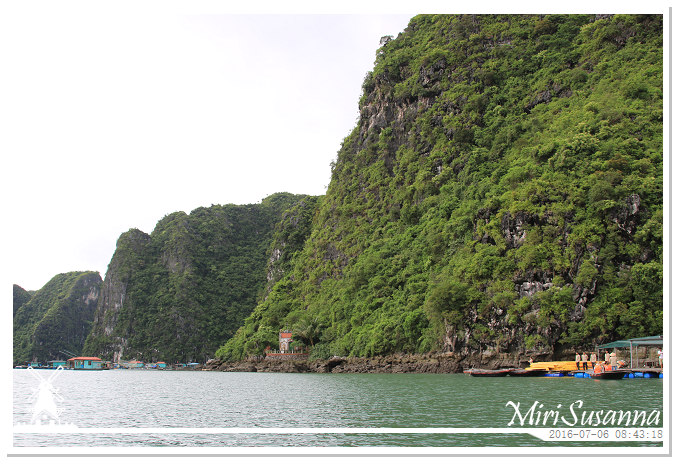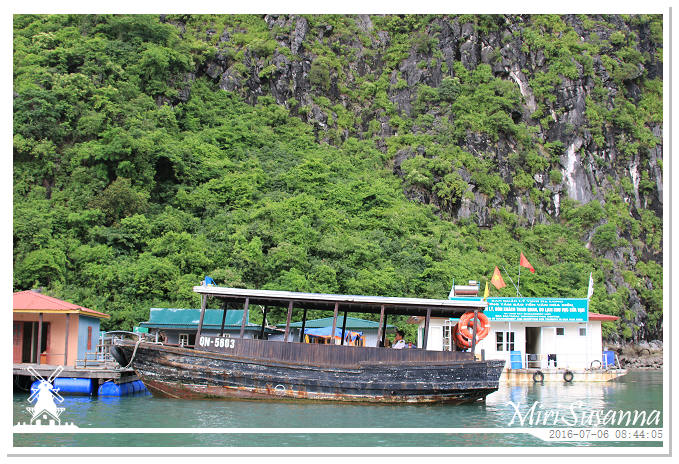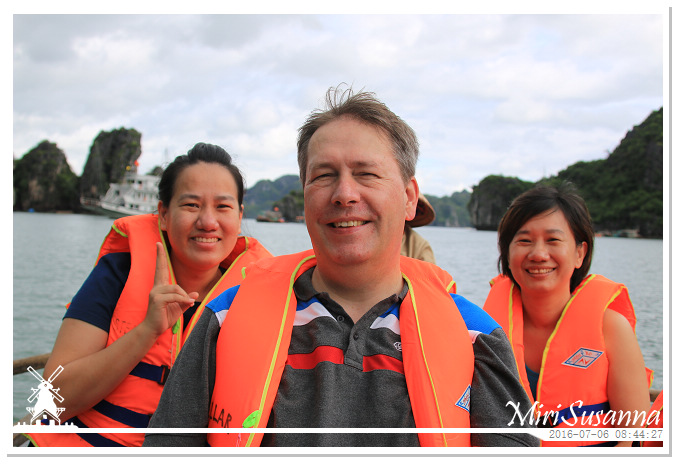 繞了一圈,又快回到碼頭了。
Make a big round, we're almost back to the pier.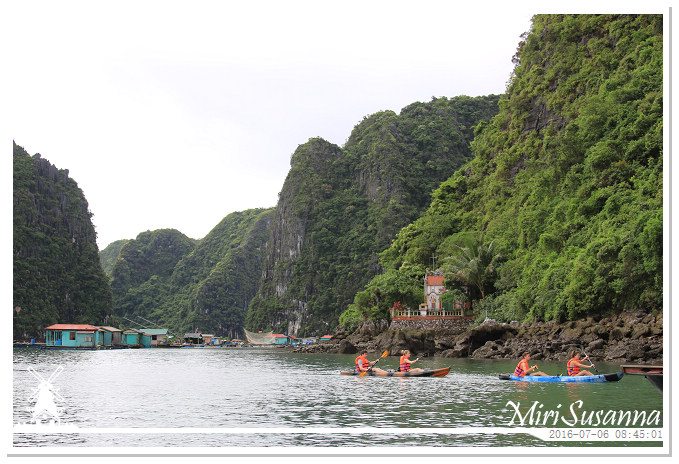 捕魚工具。
Fishing methods.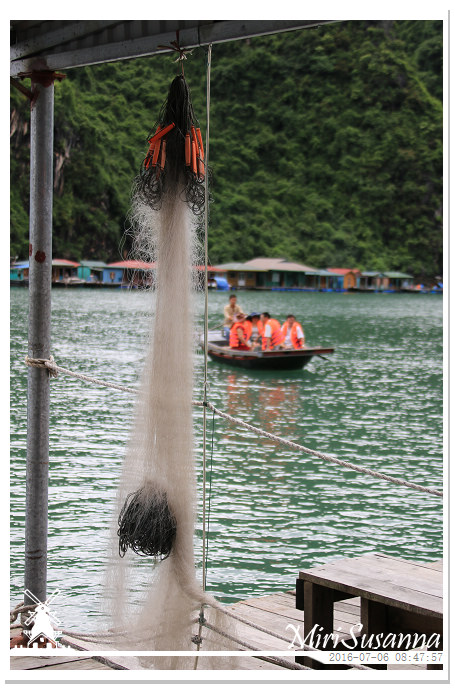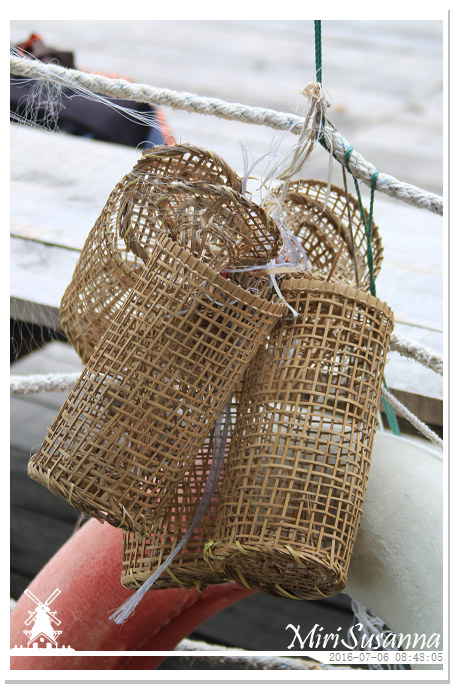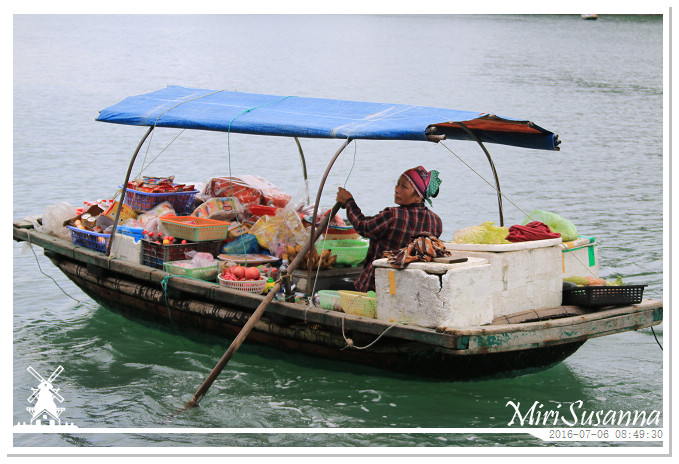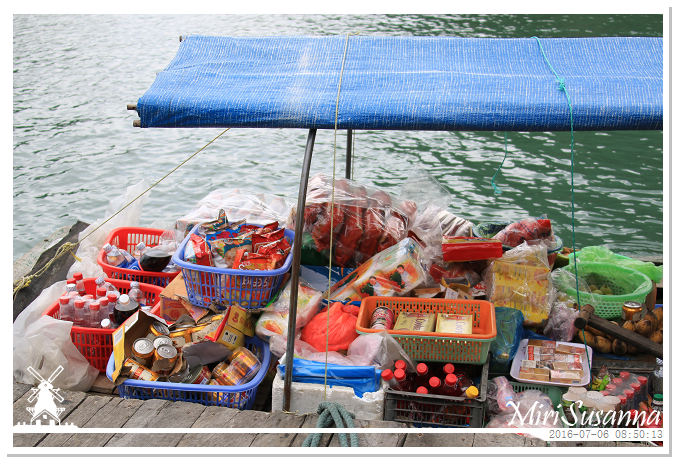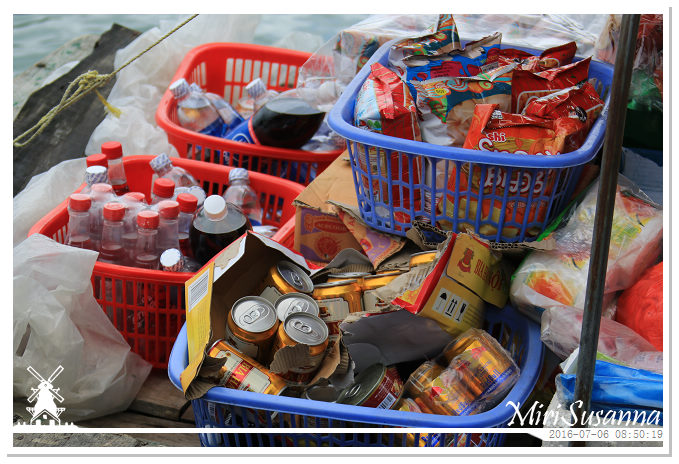 Popular stuffs to sell here.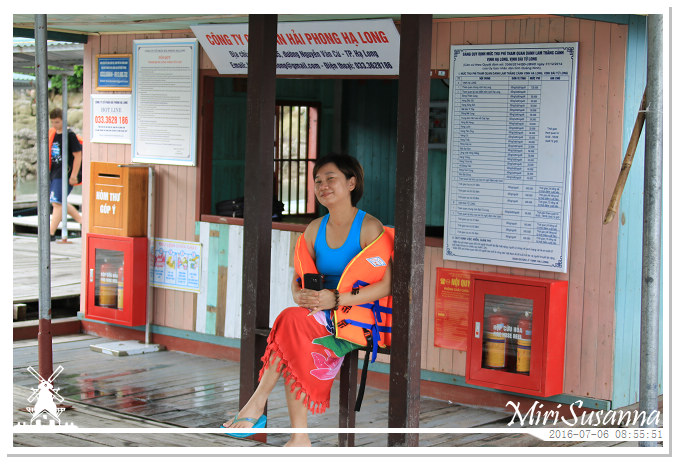 等待回Stellar號的小船。
Waiting for our small boat to go back to Stellar.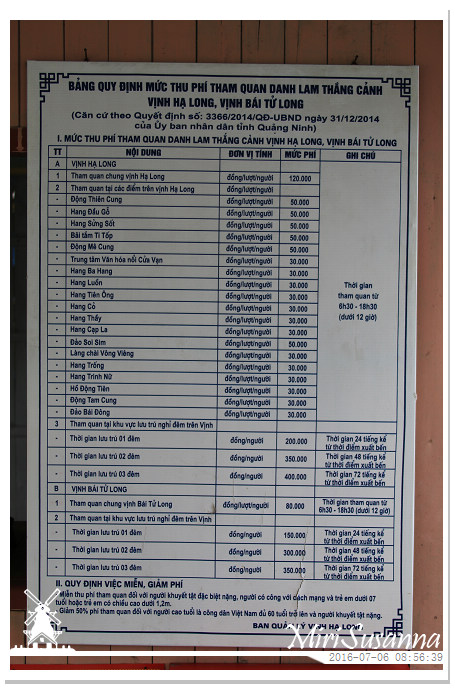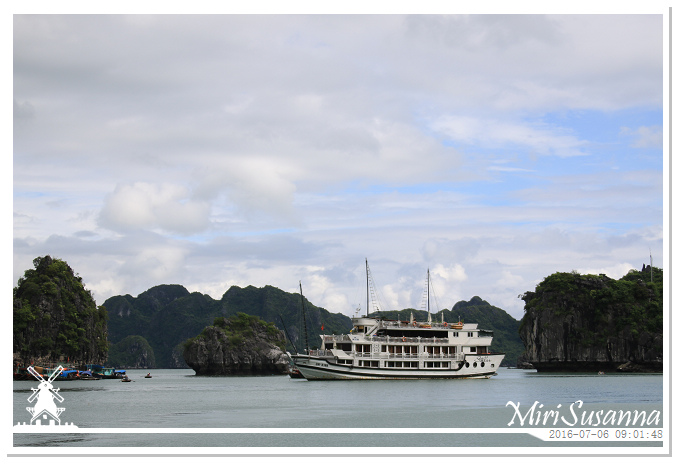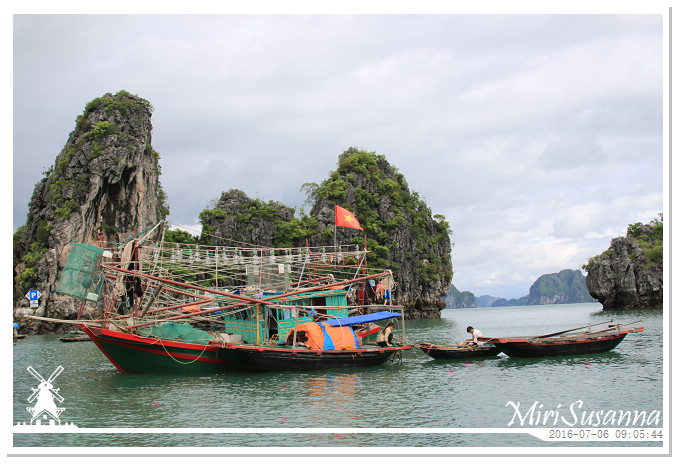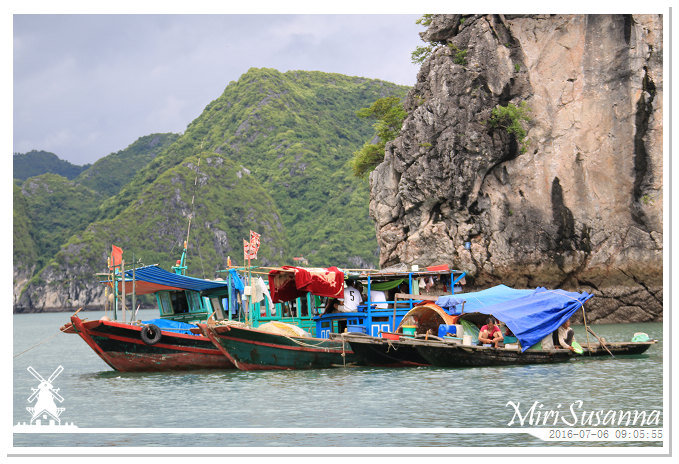 回到Stellar號後,我們繼續遊下龍灣。
Back to Stellar, we continued our Halong Bay tour.