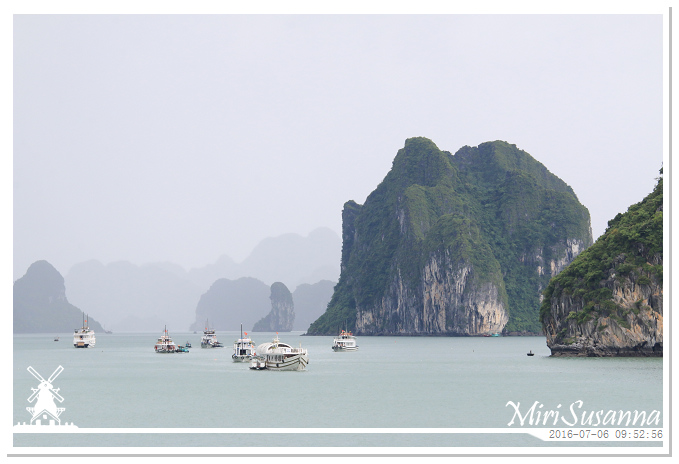 參觀了柯凡漁村、回到Stellar號後,我們得隨即退房,讓工作人員有充裕的時間為下一批上船的遊客準備房間。Stellar號則繼續往團洲島的碼頭航行,計時三個小時。上午十點,大家集中在餐廳參加簡短的廚藝示範,再親自下手作午餐的越南春卷。用過午餐後,我們呆在甲板上消磨時間,直到Stellar號入港。兩天一夜的行程雖短,但卻也足以體驗下龍灣的風貌和景色。
[NL] Na het bezoeken van Cửa Vạn, de drijvende dorp van vissers, we gingen terug naar Stellar. Toen moesten we meteen uitchecken zodat de personeel van de cruise de kamers op tijd mogen mogen opmaken voor het volgende reizigers. Tussentijds voer Stellar terug naar de haven en de reis duurde ongeveer 3 uur. Rond 10 am, we hebben een korte demonstratie gehad en toen gingen we zelf vietnamese loempia maken voor onze lunch. Na het lunchen, waren we gewoon op het dek gebleven totdat we bij de haven aankwamen. Hoewel de 2D1N reis best kort was, hebben we toch genoeg van Halong Bay gezien en beleven.
[EN] After visiting Cửa Vạn Fishing Village, we turned back to Stellar. We needed to check out then so that the crews had enough time to prepare the cabins for next boarding. Meantimes, Stellar started her journey back to habour. At 10 am, there was a demonstration and we had to prepare the Vietnamese spring rolls ourselves. After lunch, we stayed on deck to enjoy the last hour with the beautiful landscape. Although this 2D1N trip was short, we have a wonderful memory of the spectacular Halong Bay.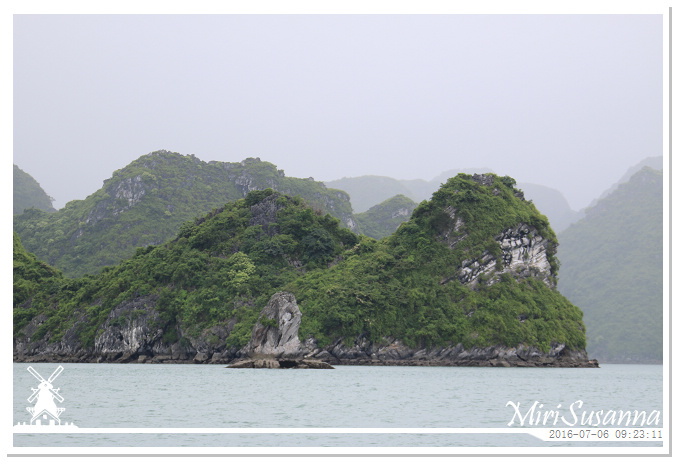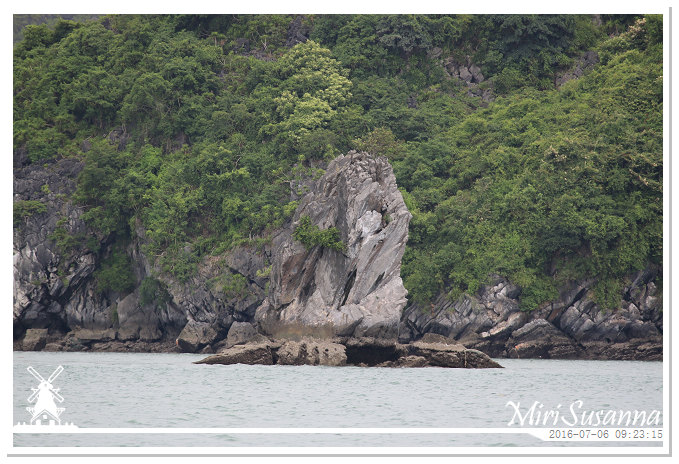 遠處下雨了。
It's raining there.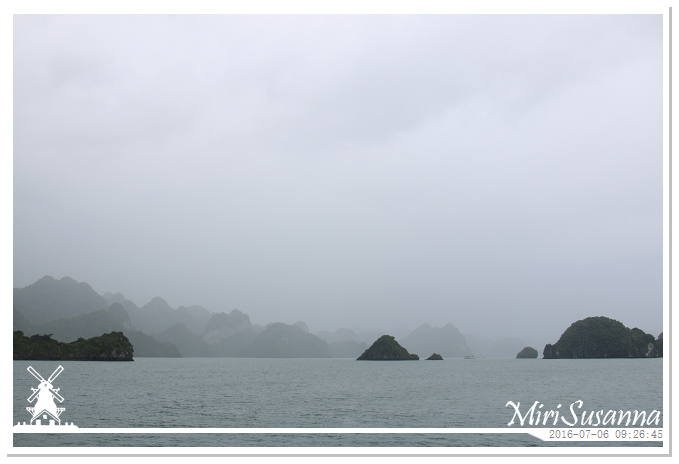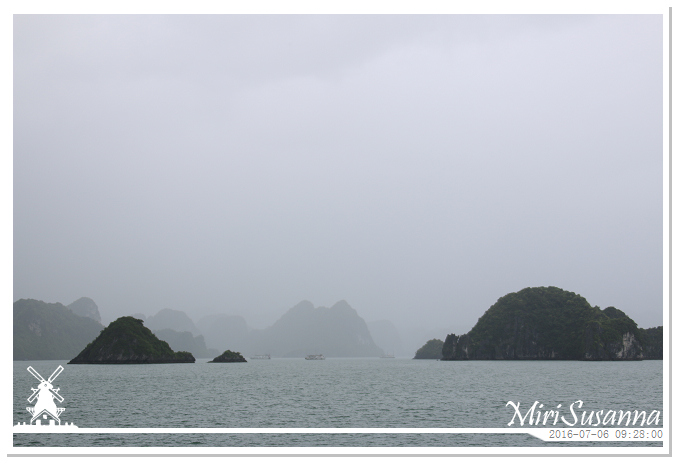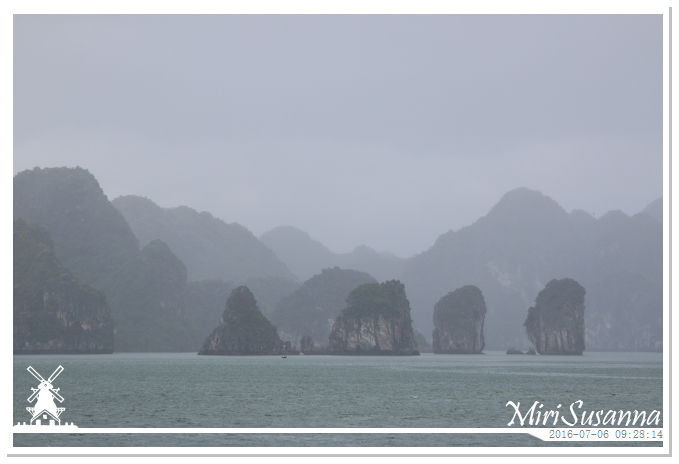 帶上朦朧面紗的島嶼。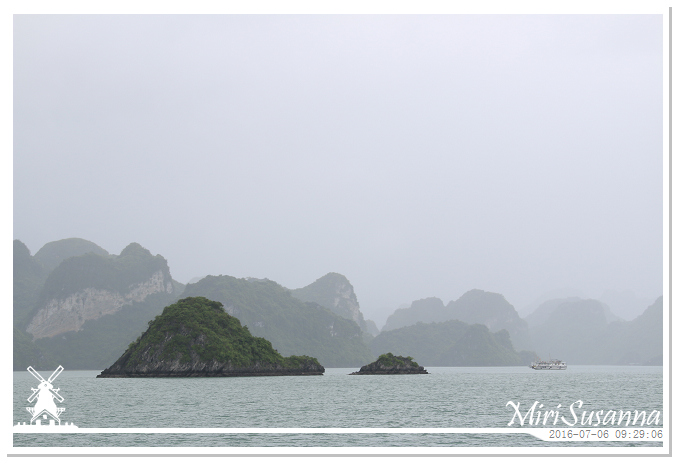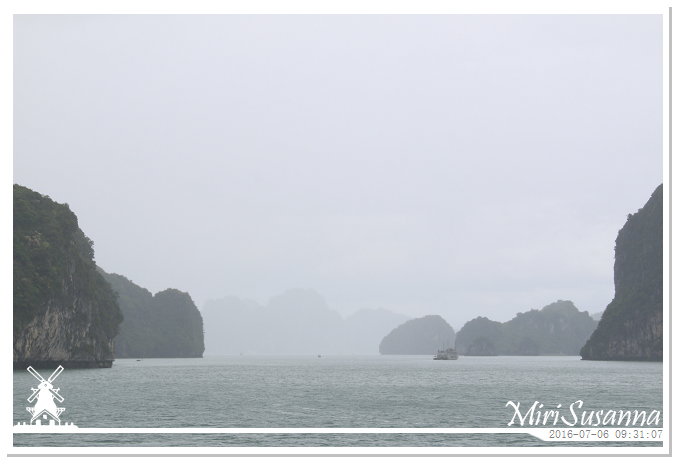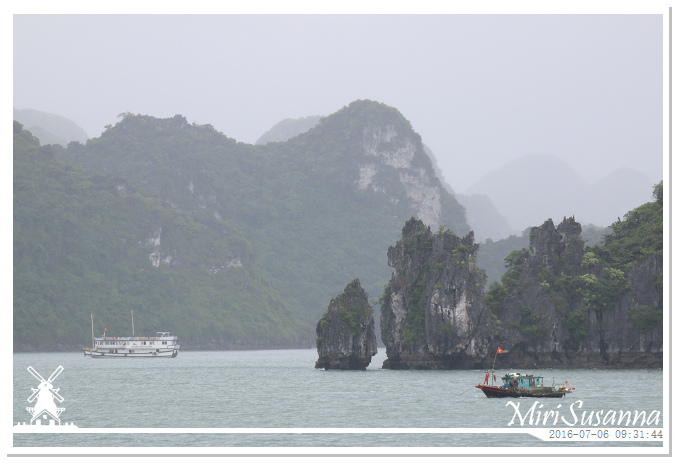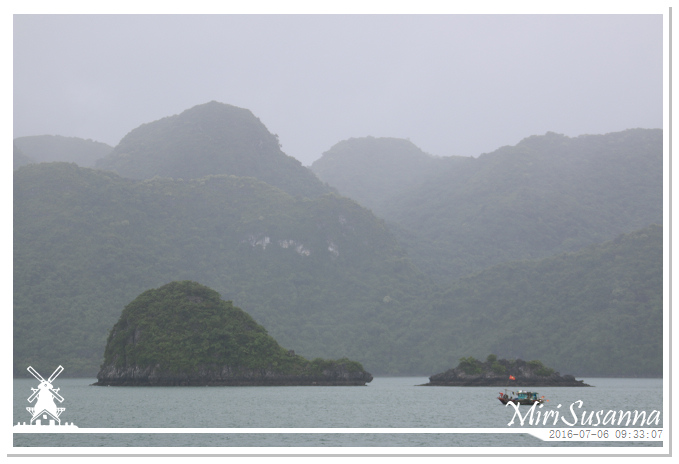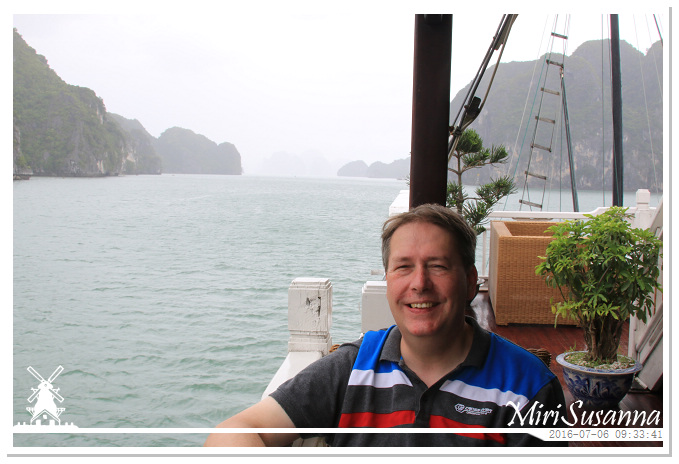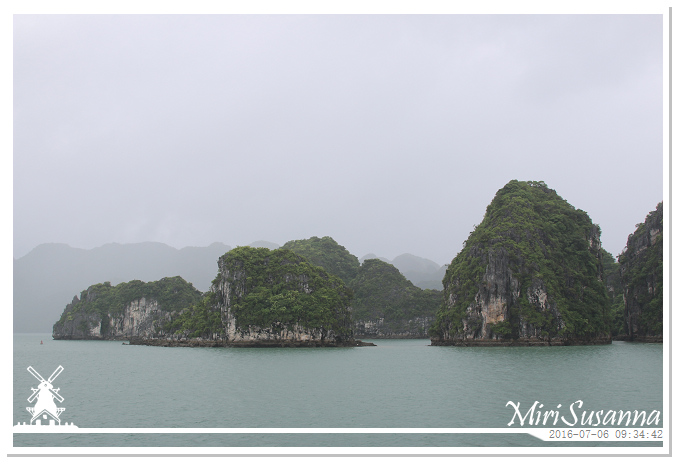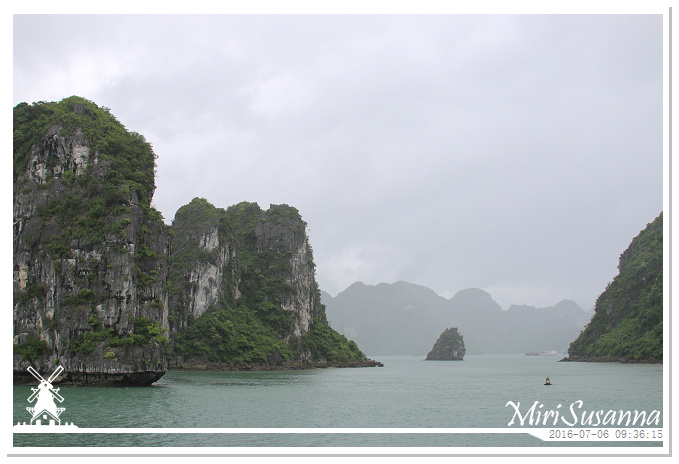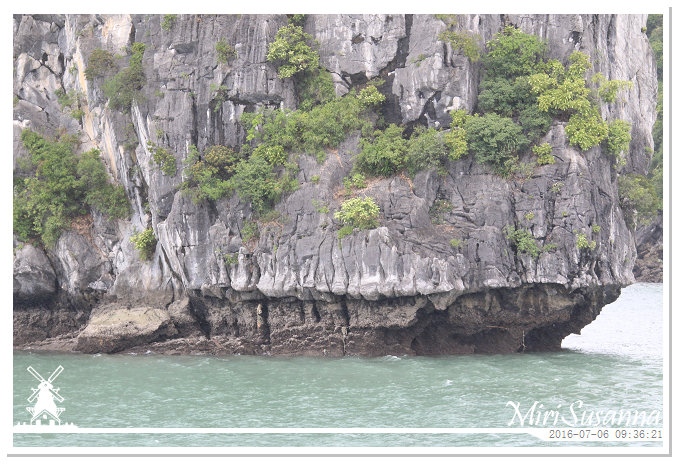 海水不斷衝擊的結果。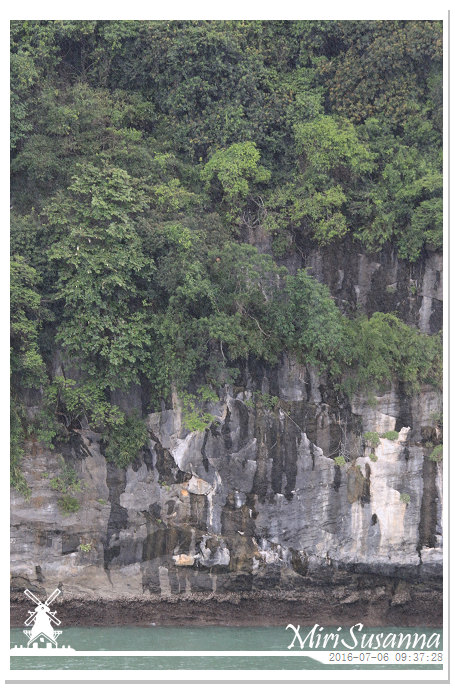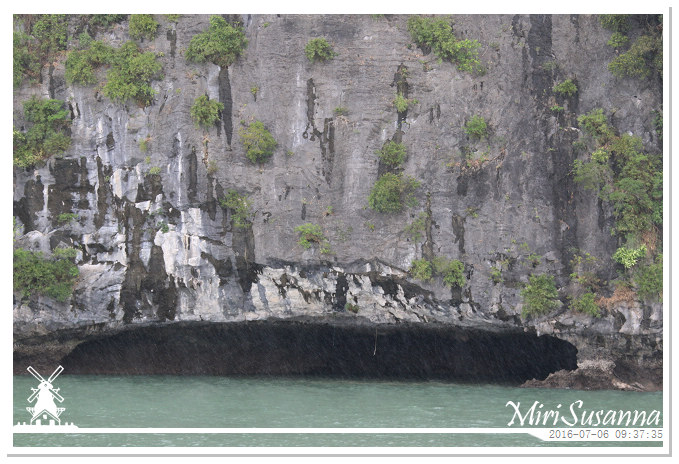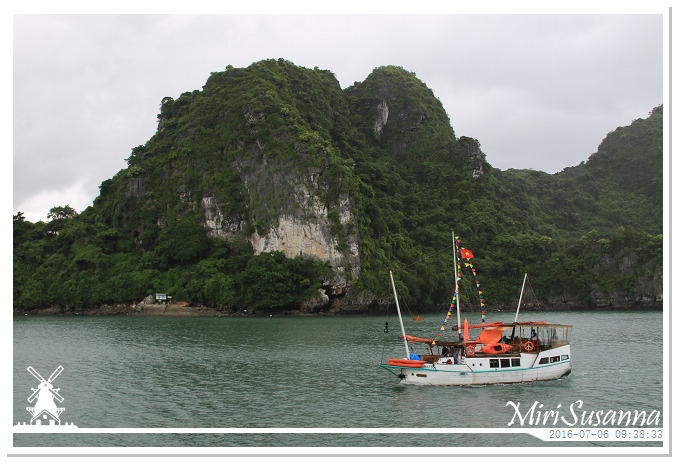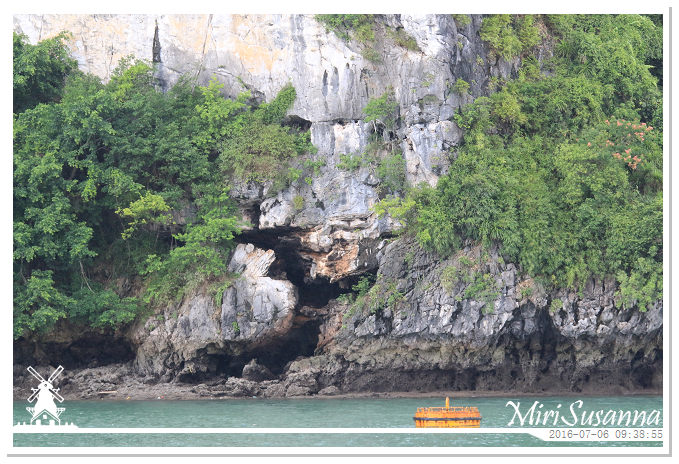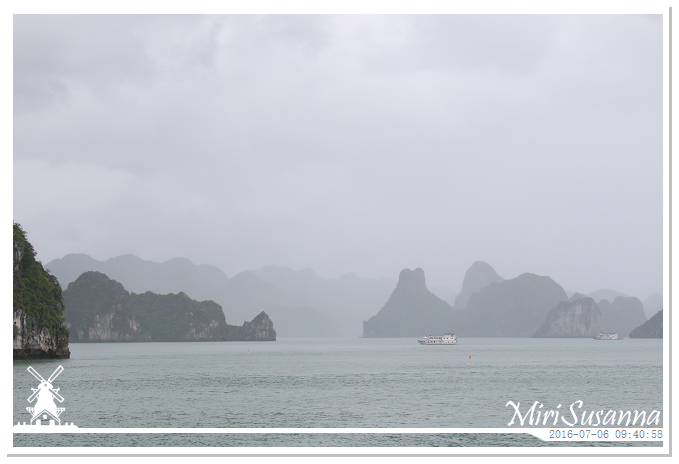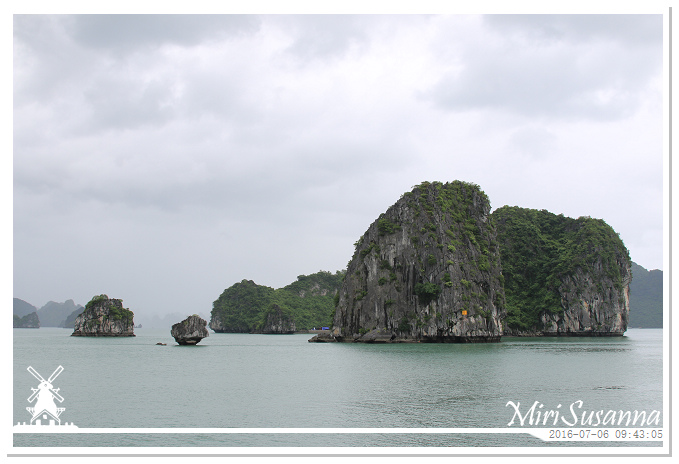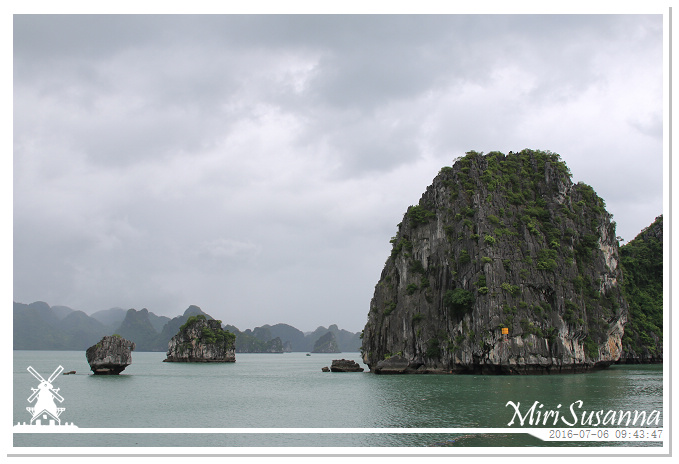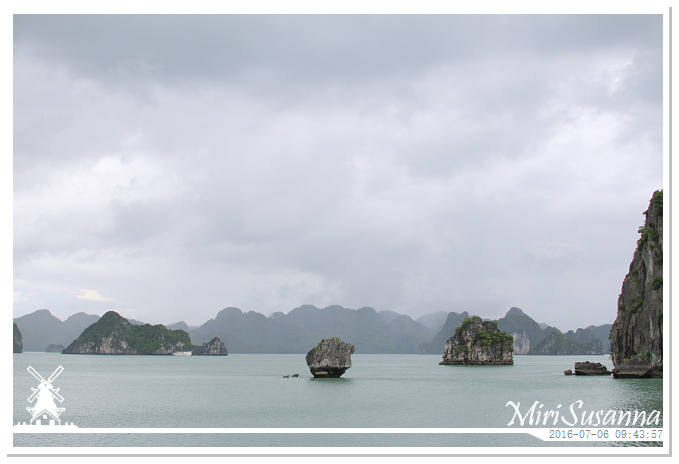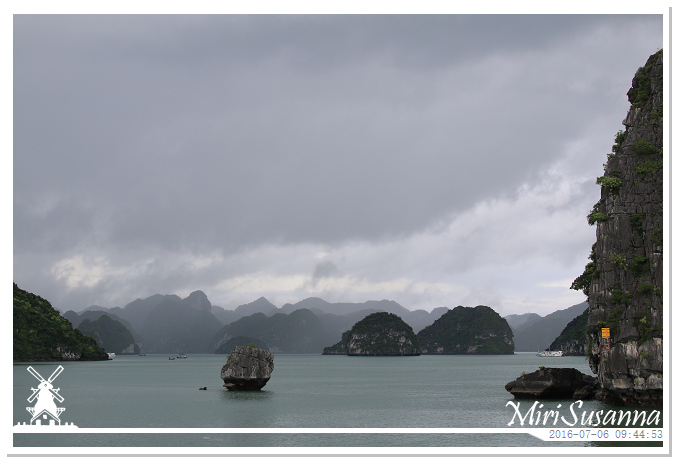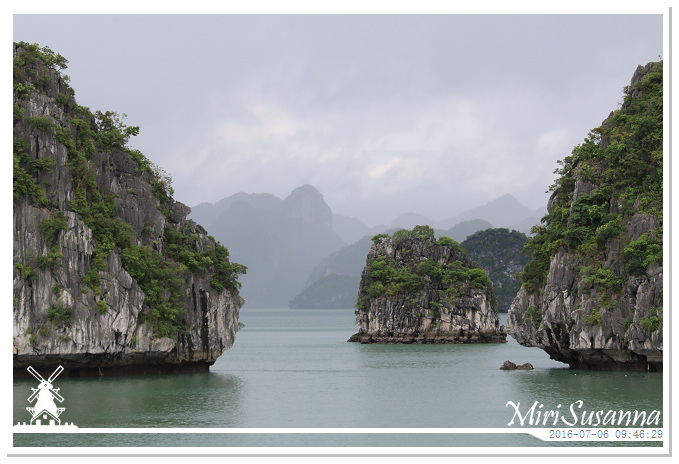 層次美。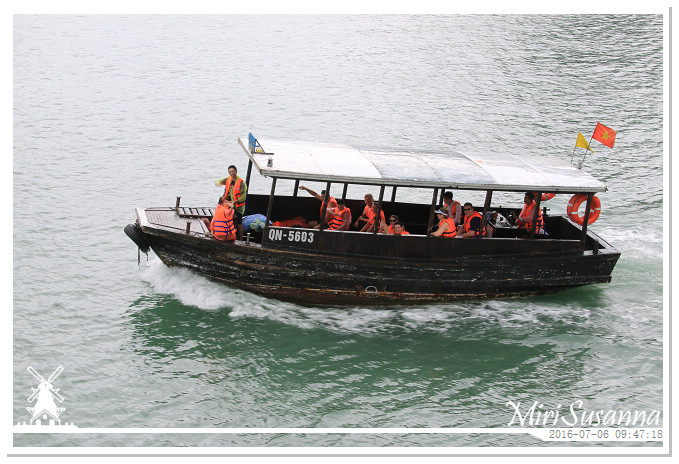 這是參加三天兩夜遊的朋友,坐小船到英雄島游泳。
These were the tourists who took the 3D2N trip, and they were going to swim at Titop Island.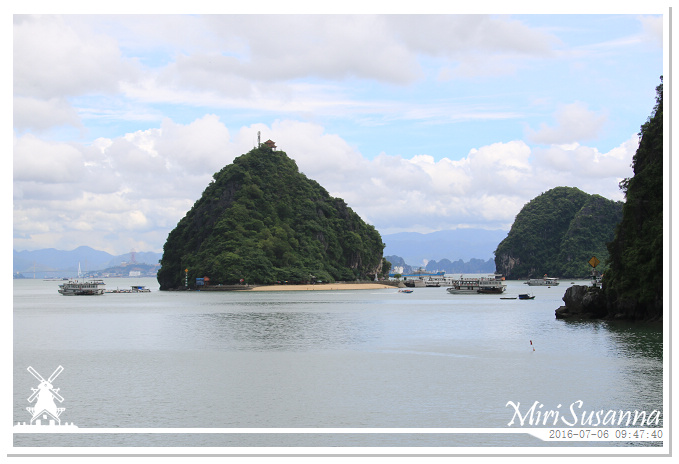 左為英雄島。
Left one is Titop Island.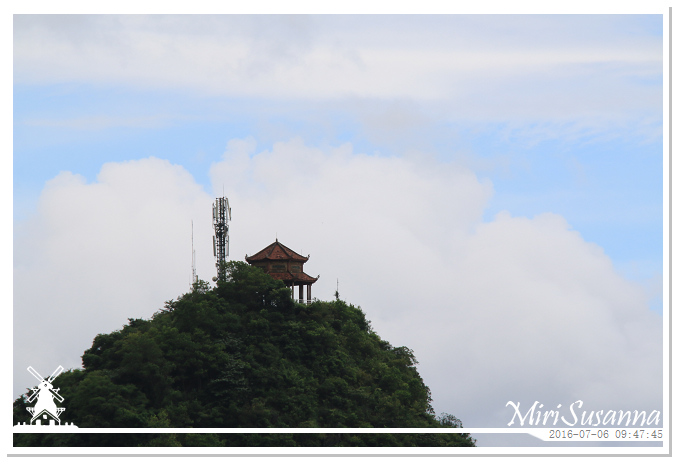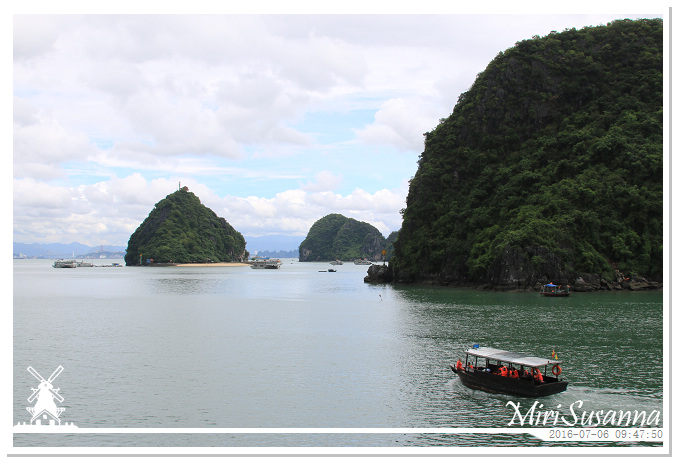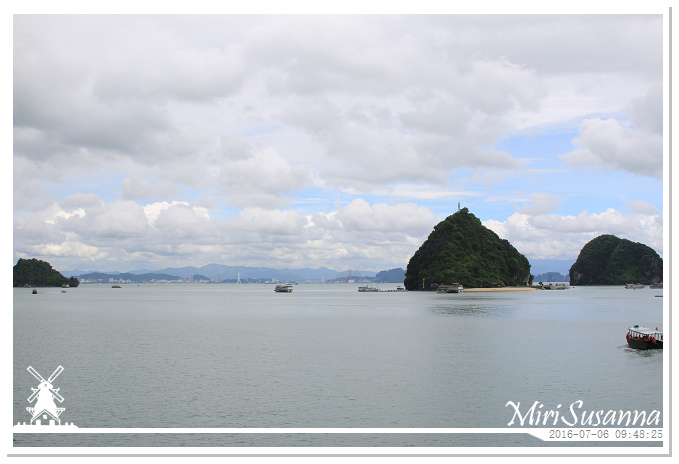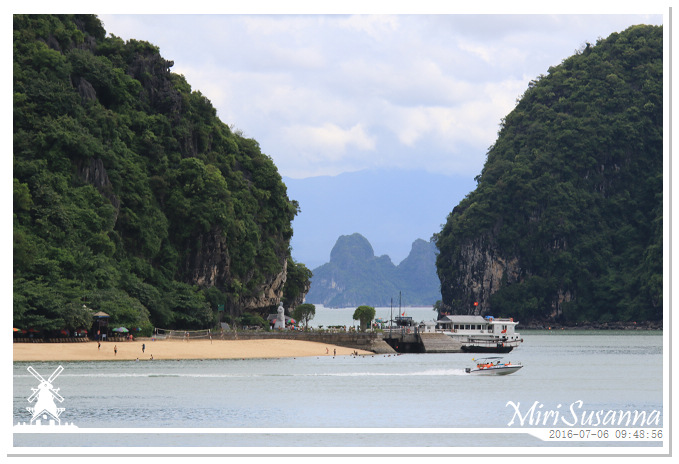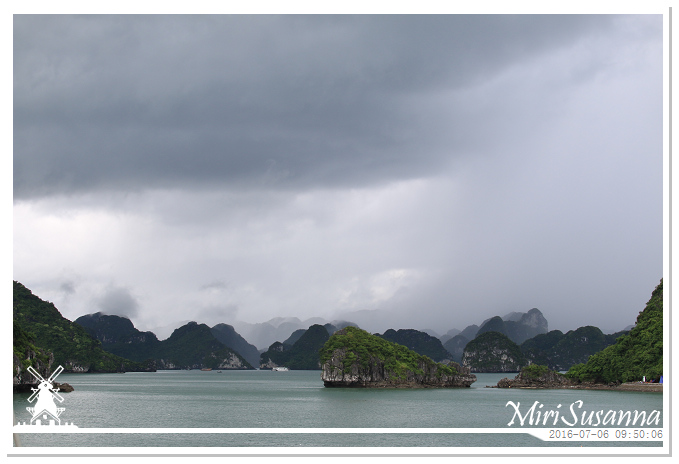 側拍下雨。
Side look of raining.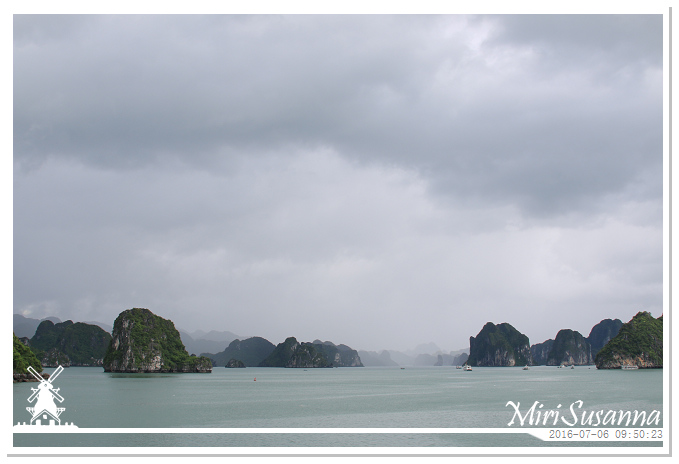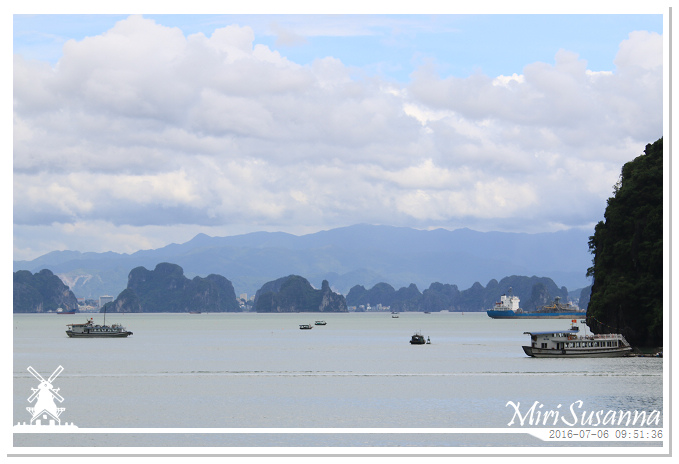 往下龍市前進。
Heading to Halong City.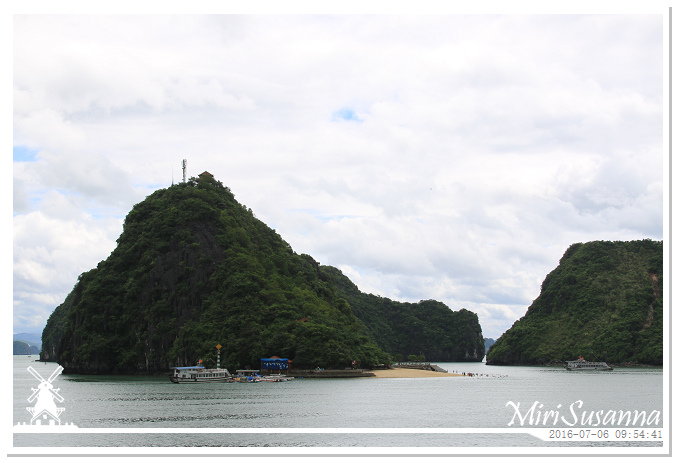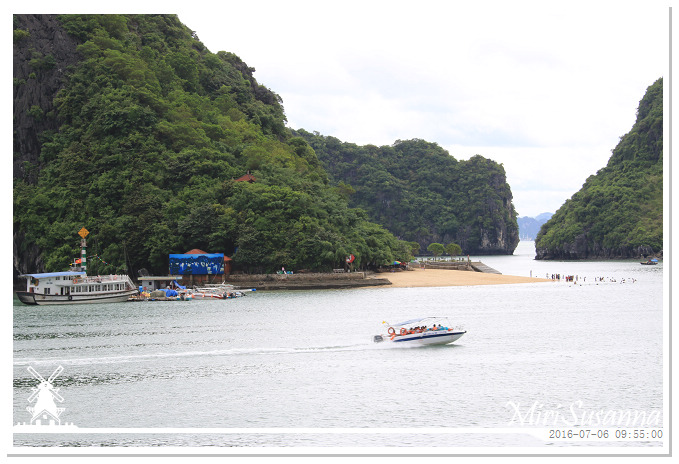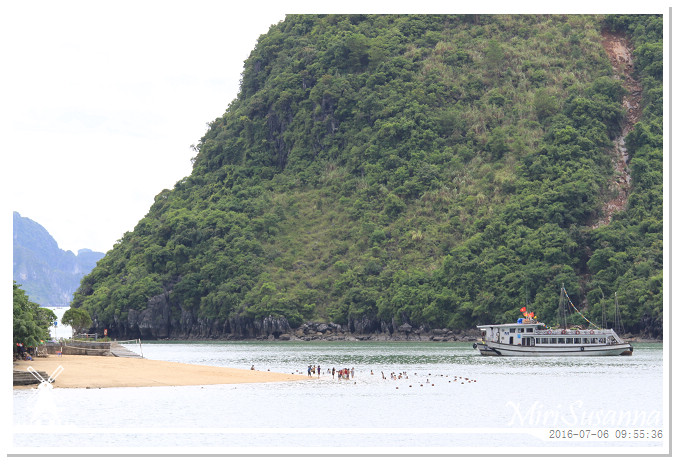 Swimming at Titop Island.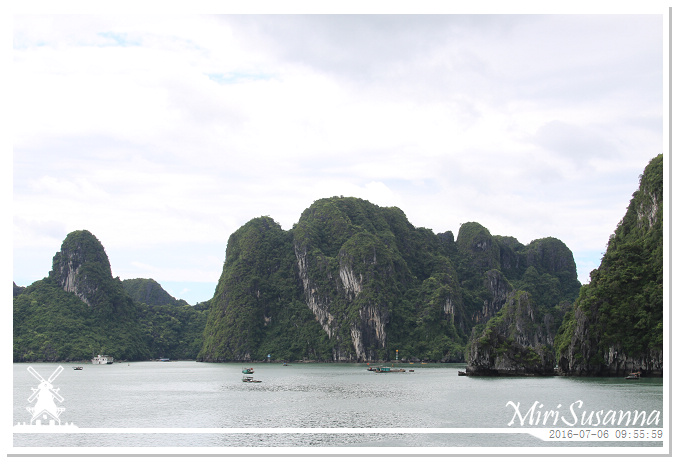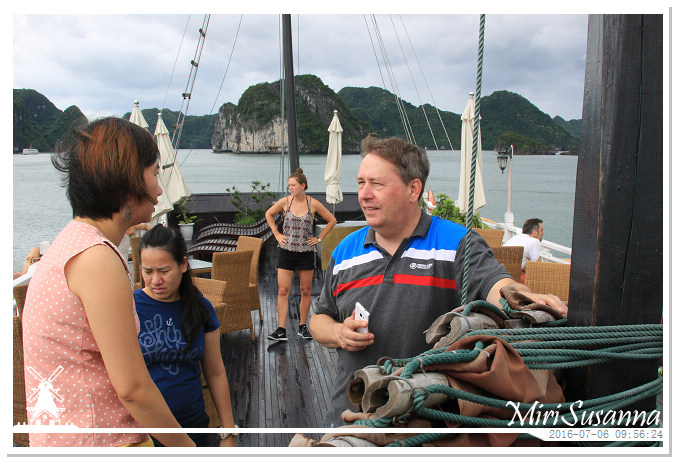 Chilling on top deck.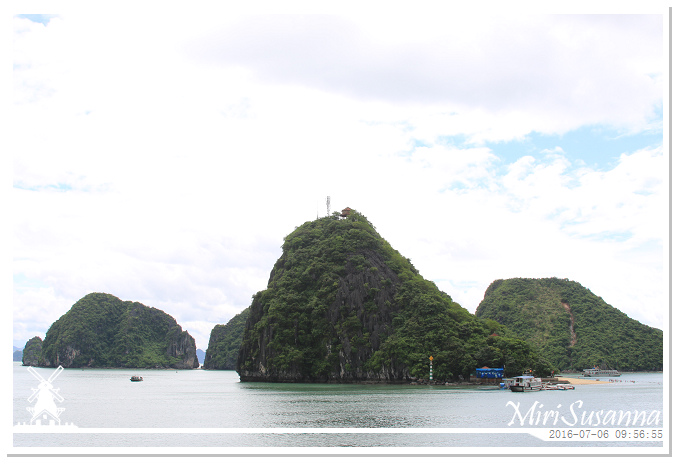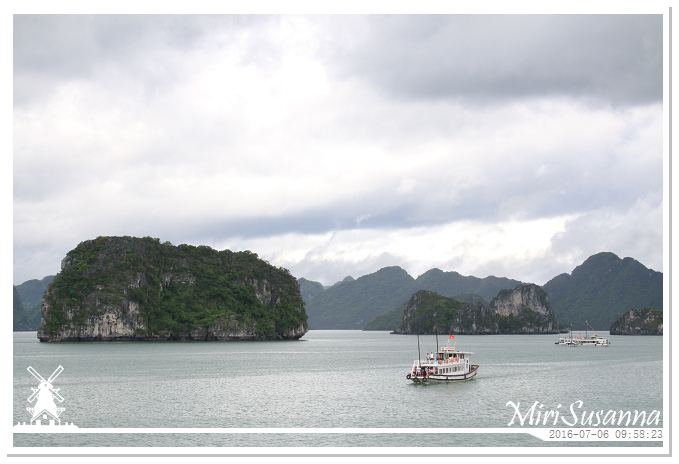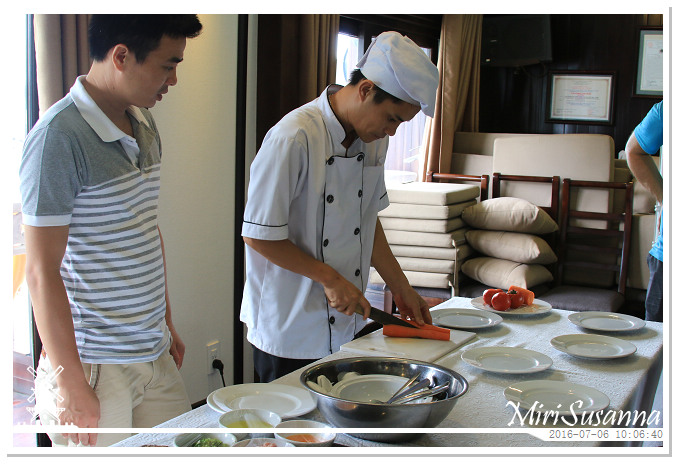 廚藝示範。
Short cooking demonstration.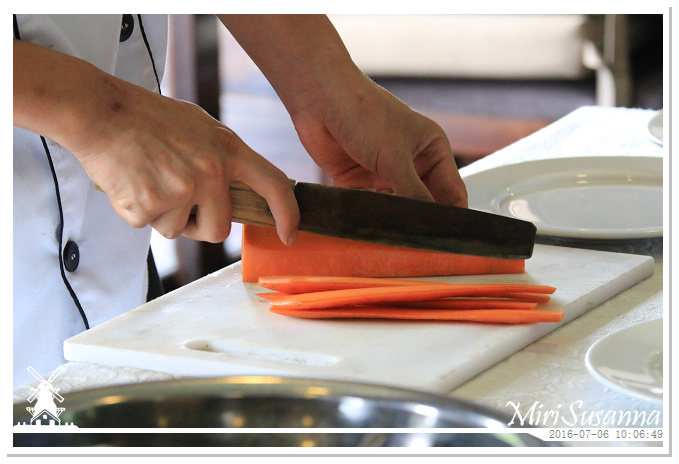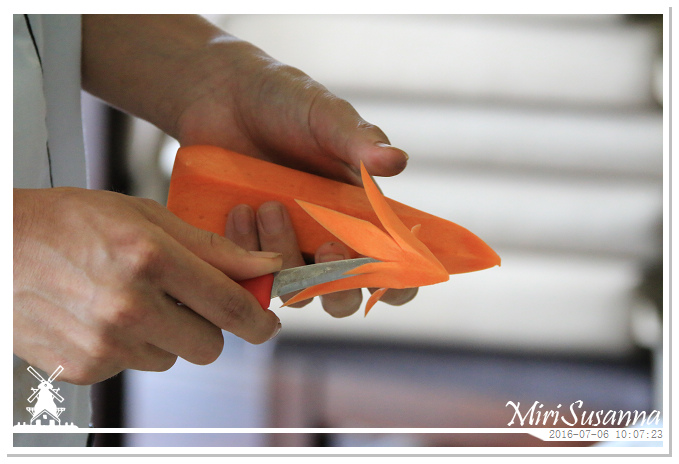 紅蘿蔔雕花。
How to make a flower from carrot.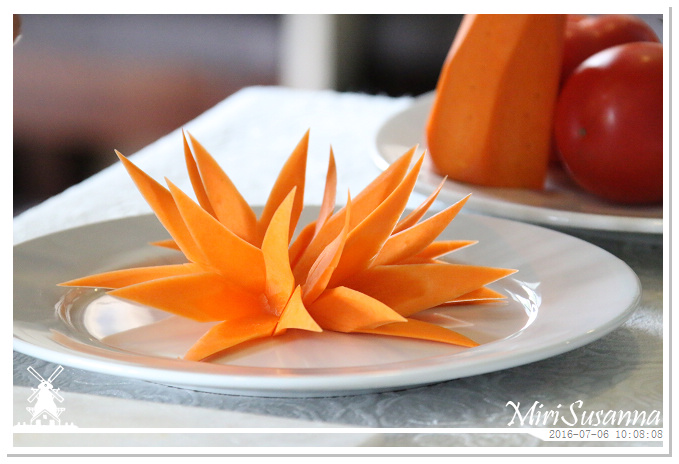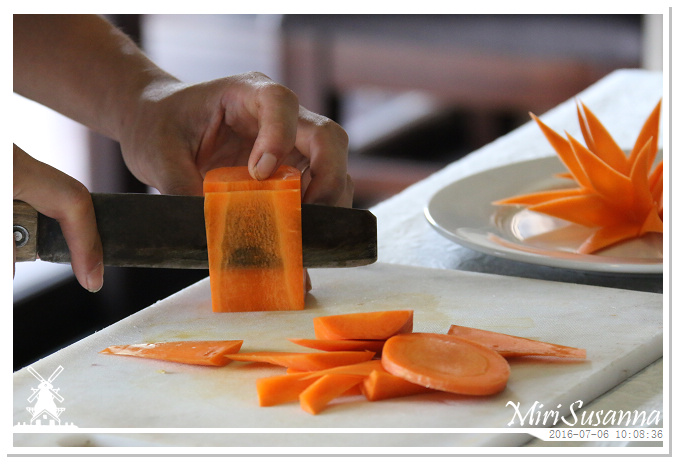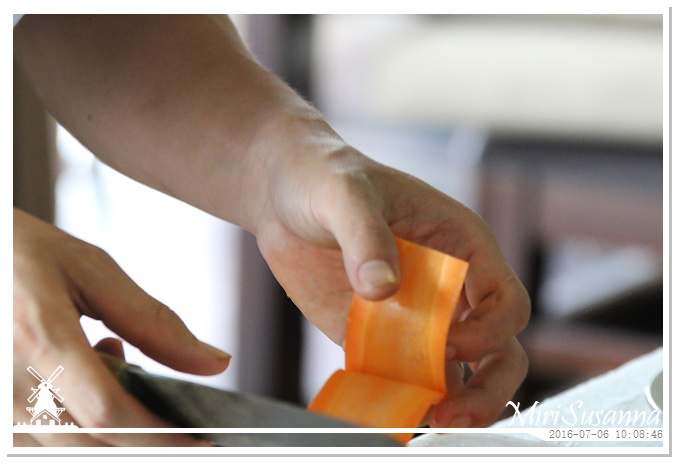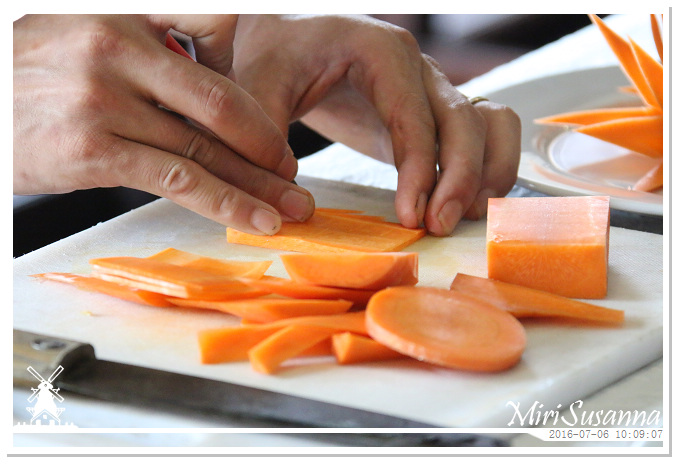 雕蝴蝶。
Making butterfly.


蝴蝶、蜻蜓與花兒。
Butterfly, dragonfly, and flowers.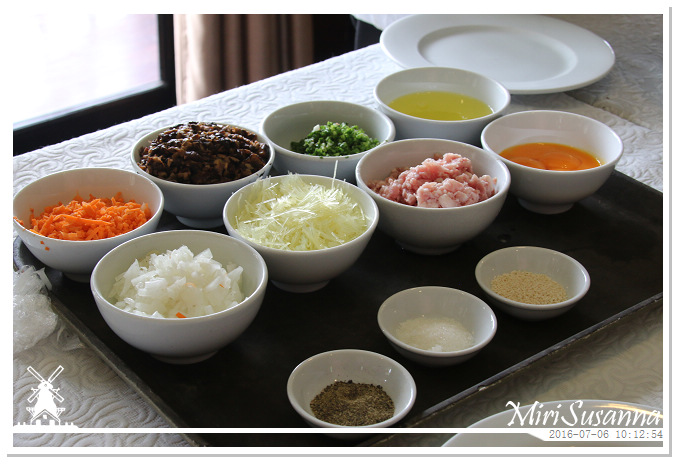 春卷的食材。
Ingredient of spring roll.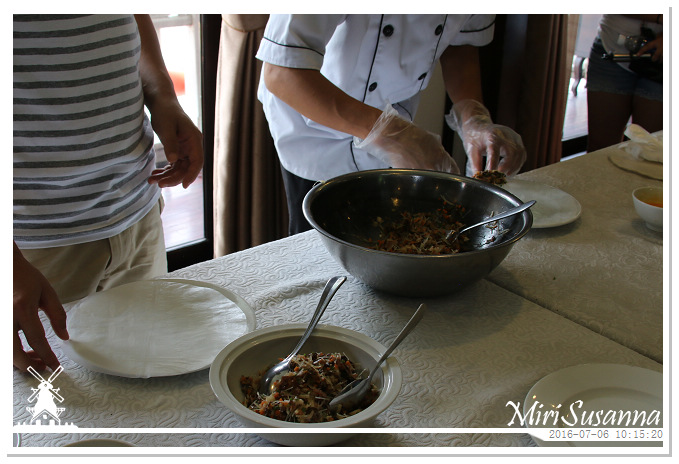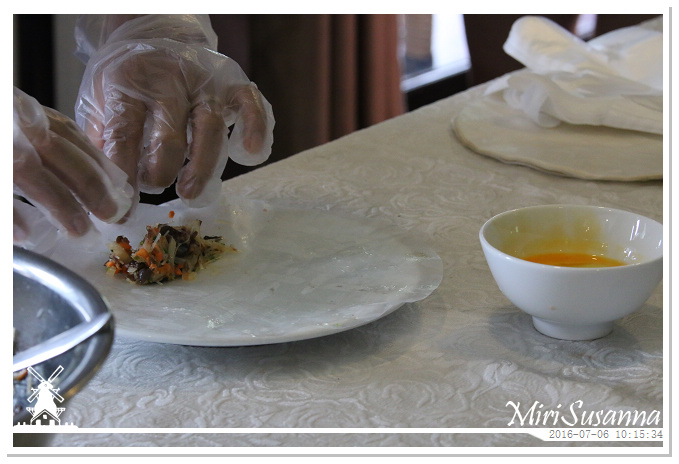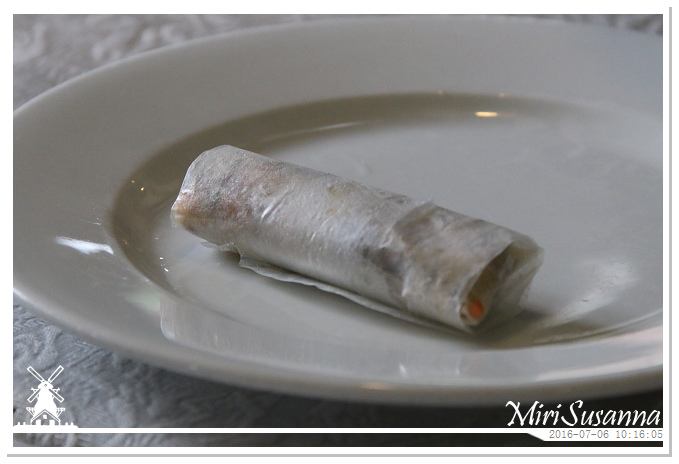 Bart's first own made spring roll.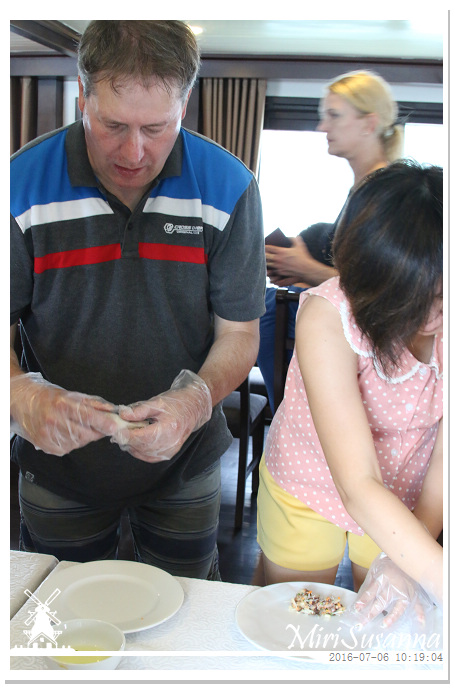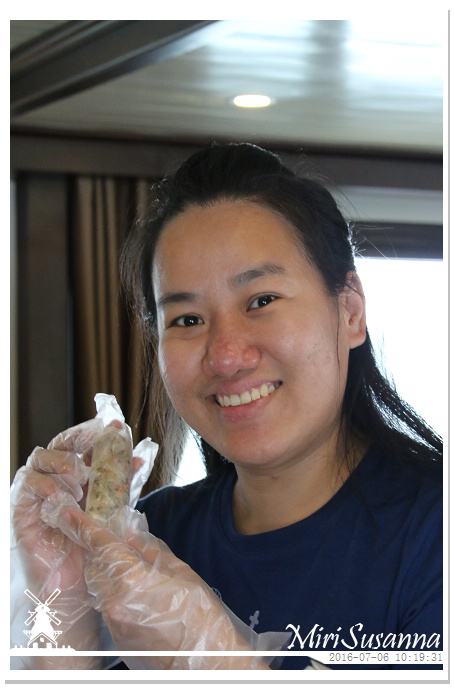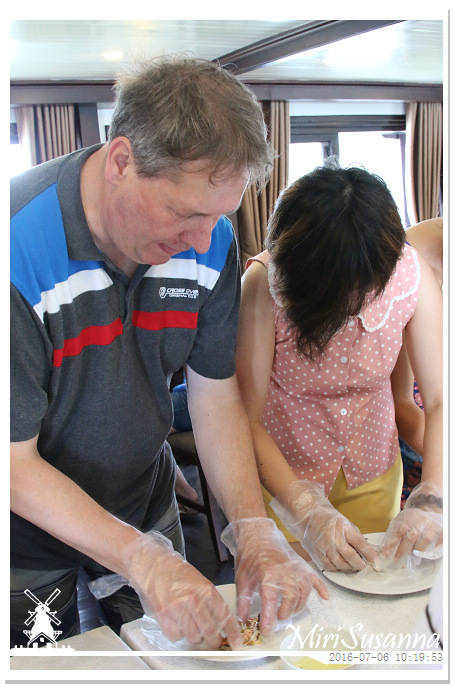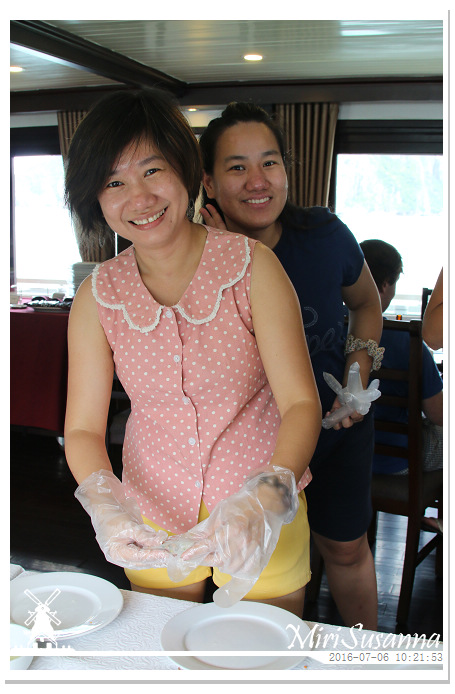 Have fun!


待會下鍋了就是我們午餐的炸春卷。


蜻蜓。
Dragonfly.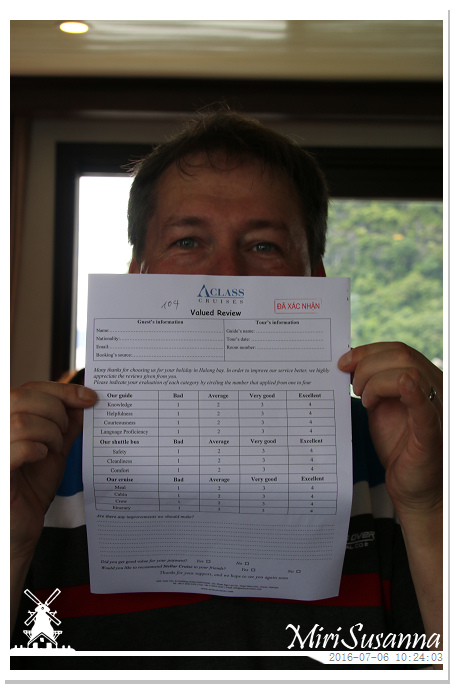 不匿名的問卷。
Satisfaction questionnaire.


這是一日遊的遊艇。
This's cruise for one day trip.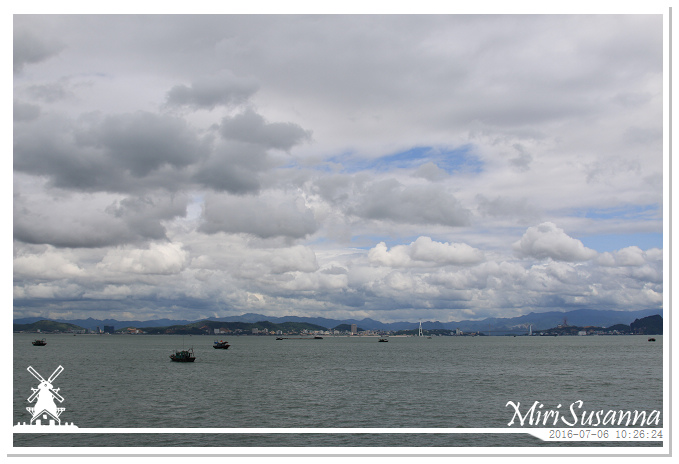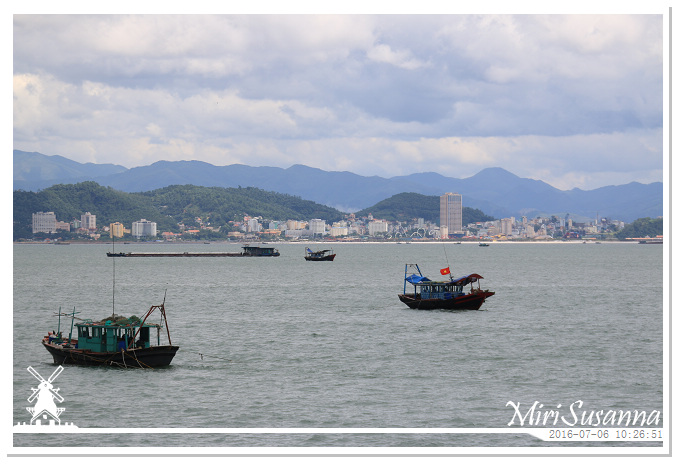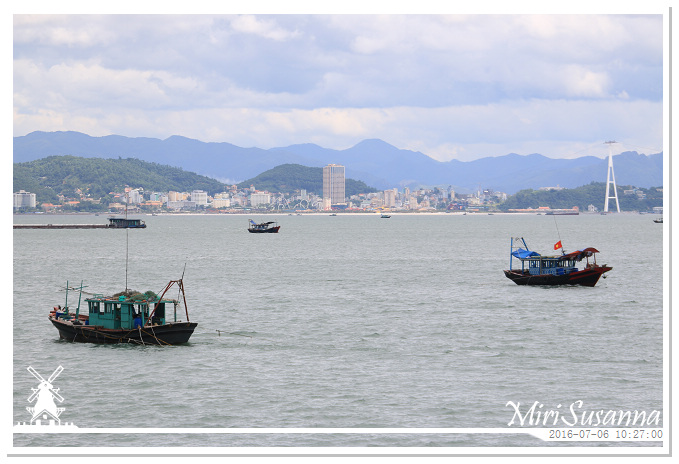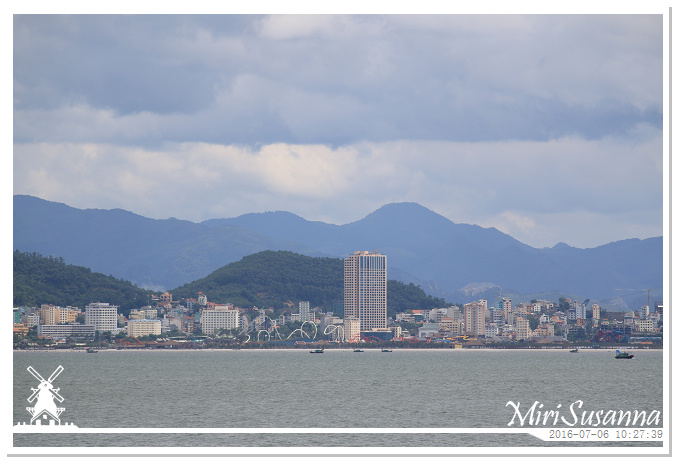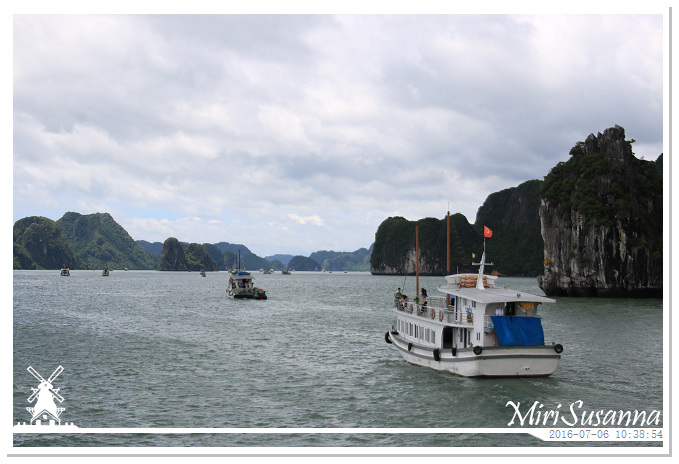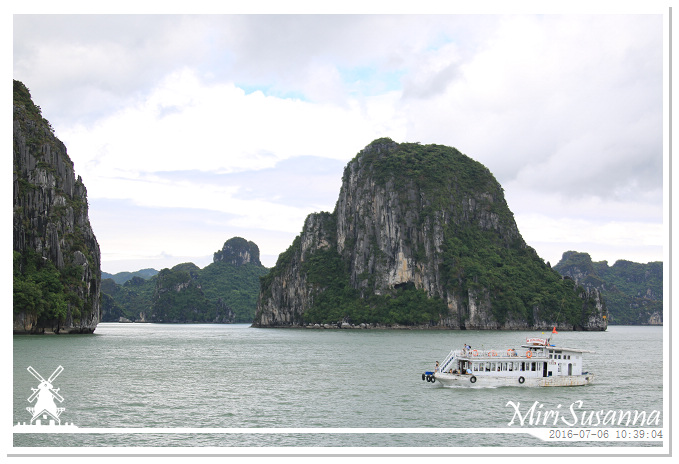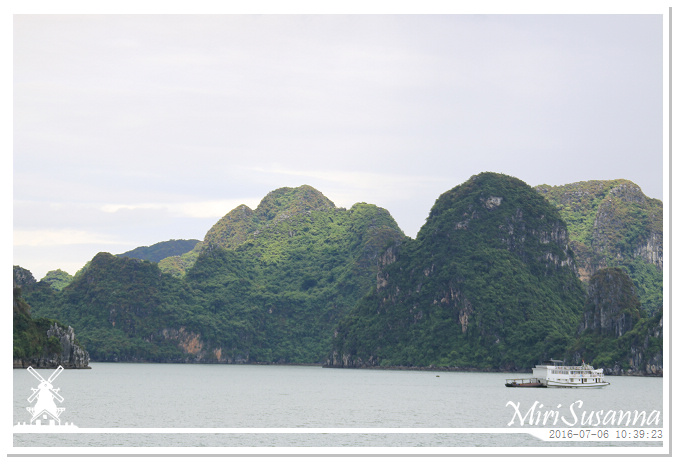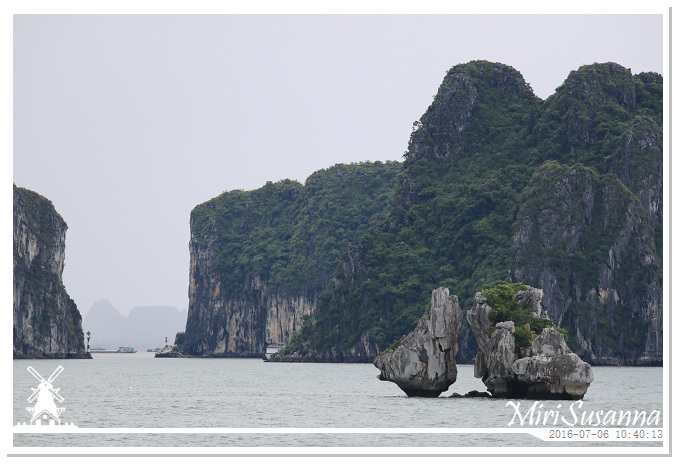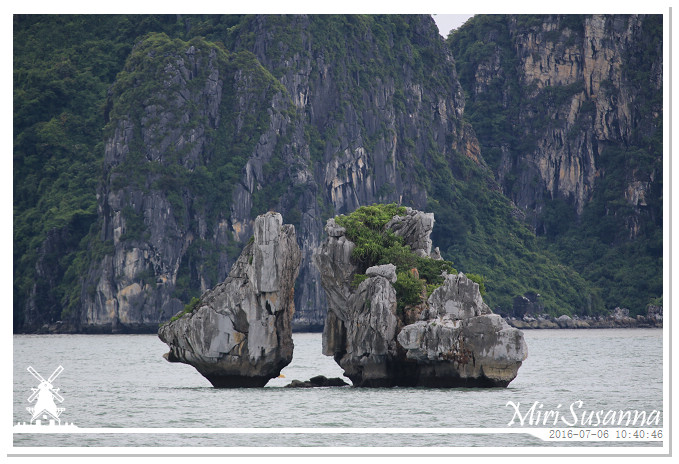 鬥雞石。
Ga Choi Islet (fighting cock).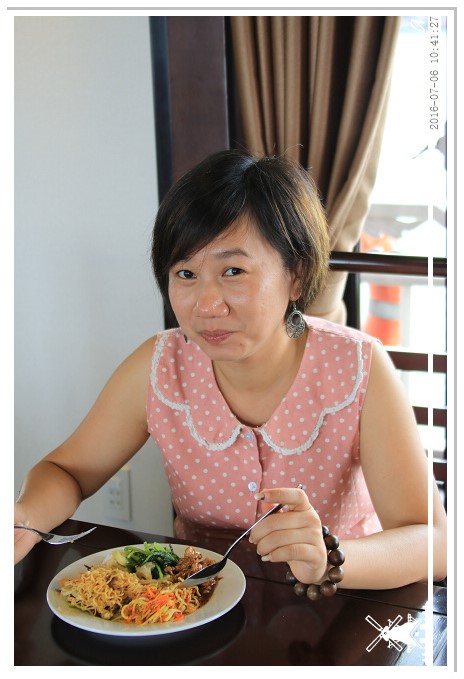 午餐時間。
Lunch time.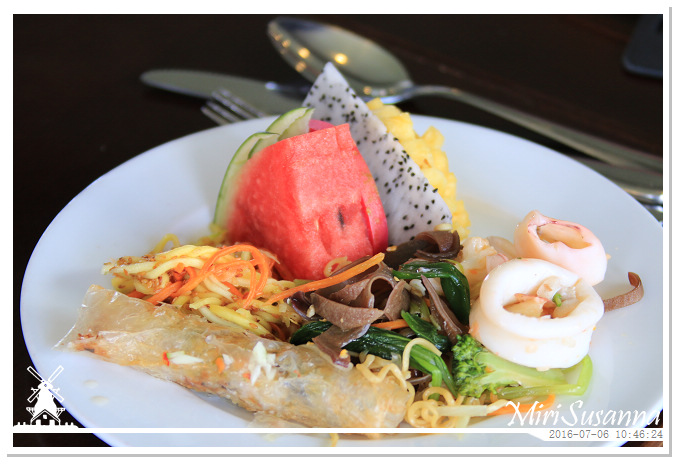 採自助餐方式。
Buffet style.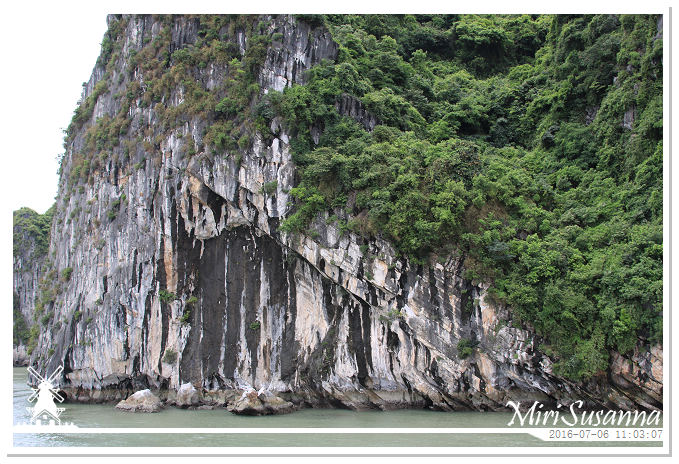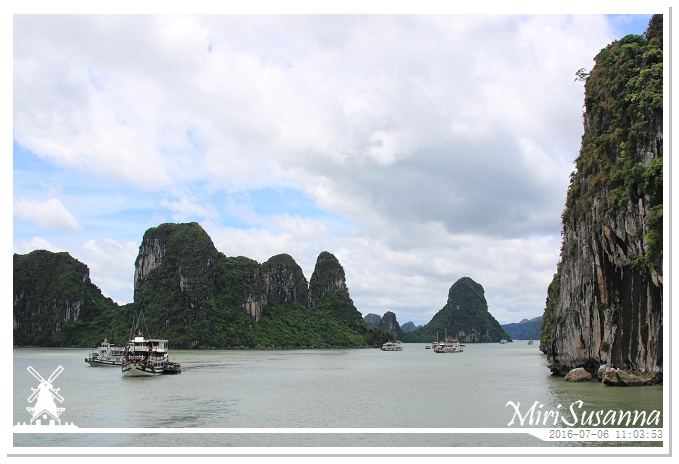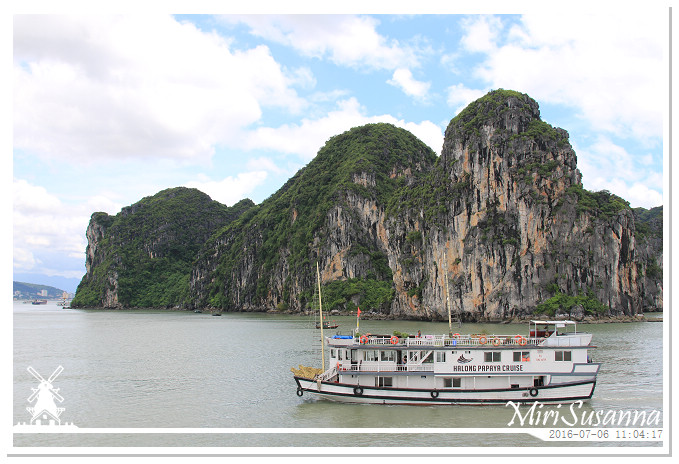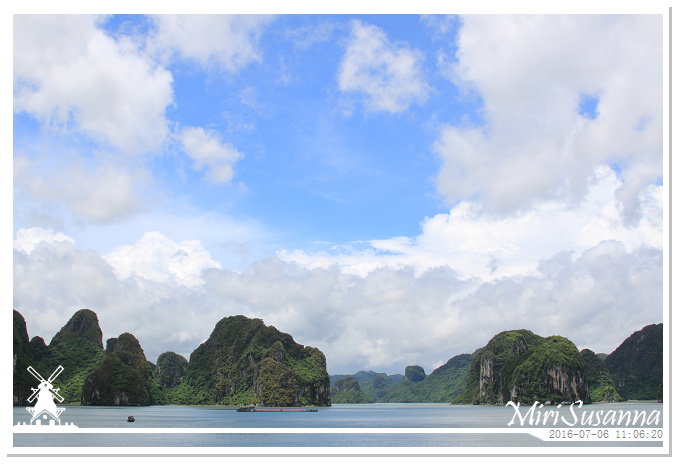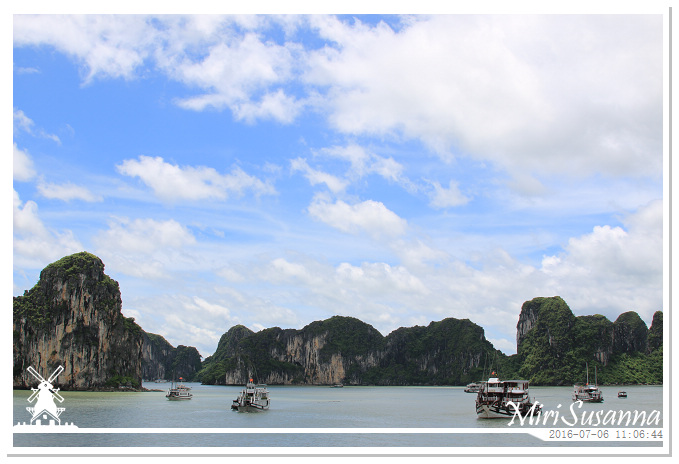 海水漸漸變渾,港口快到了。
The sea water's colour was turning brown. We're close to habour now.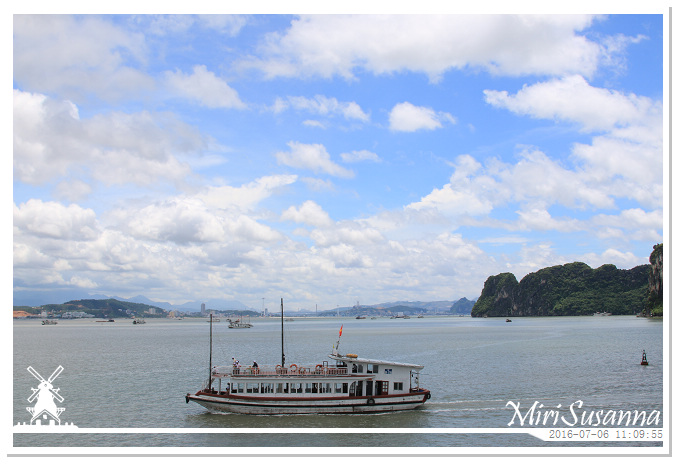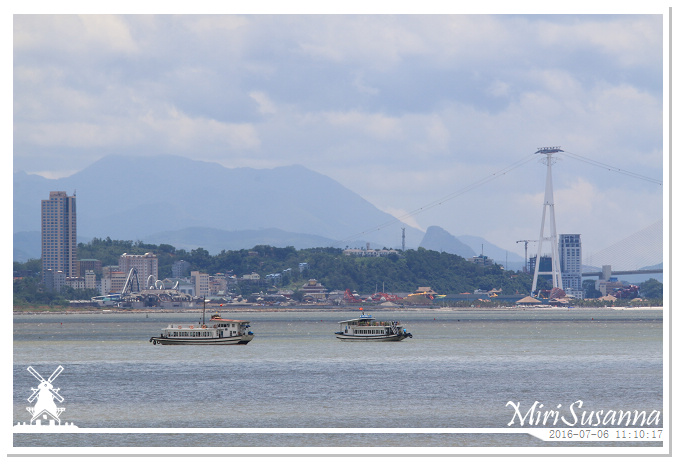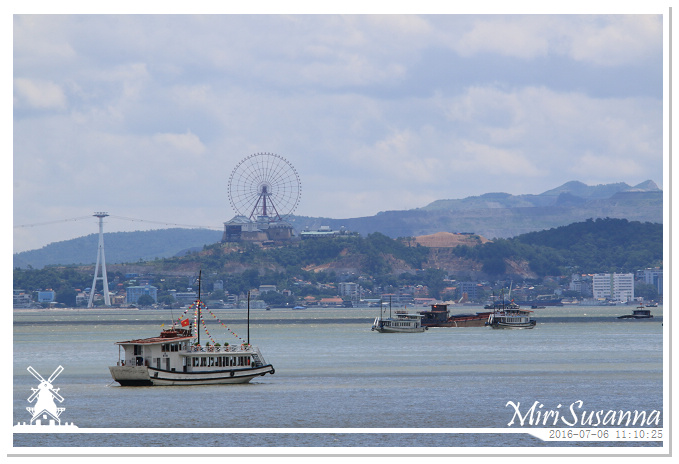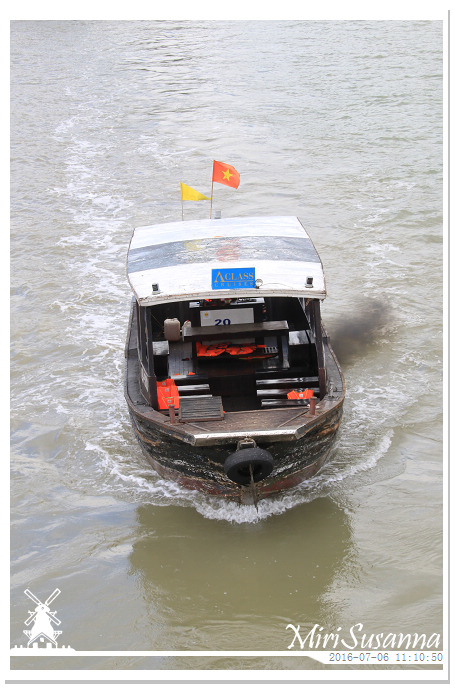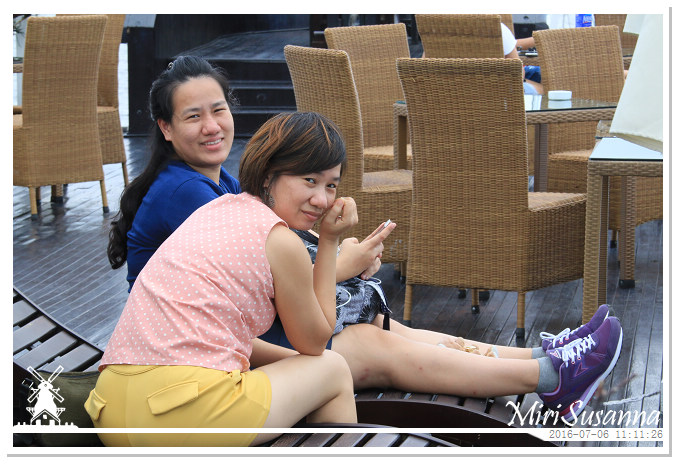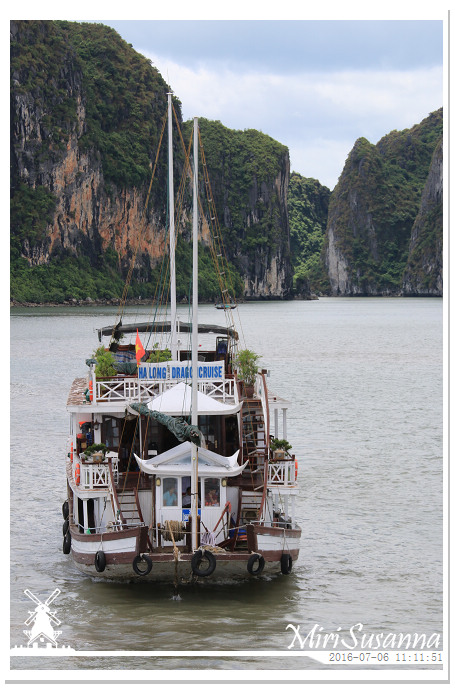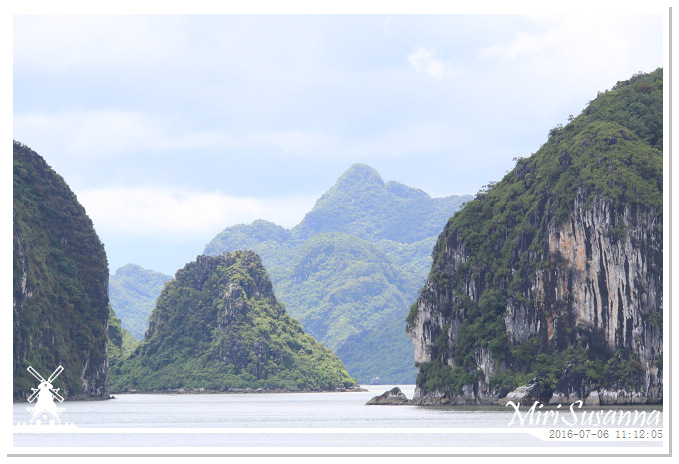 這也是水上漁家。
These're floating fishing houses as well.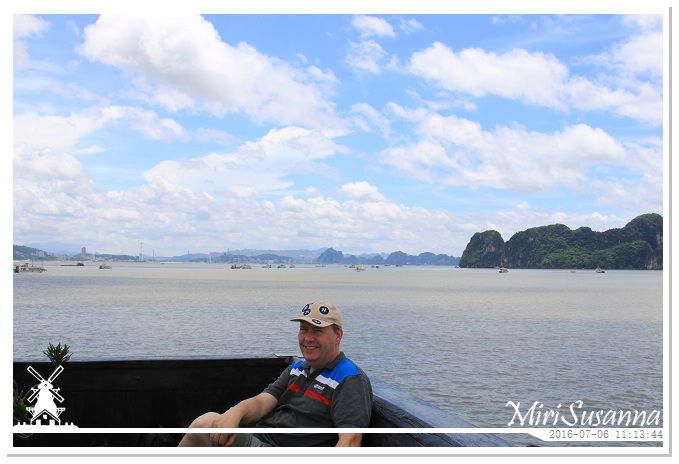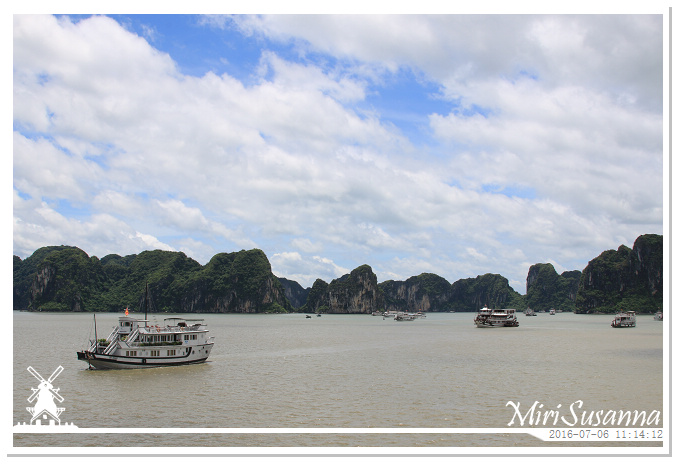 團洲島。
Tuần Châu Island.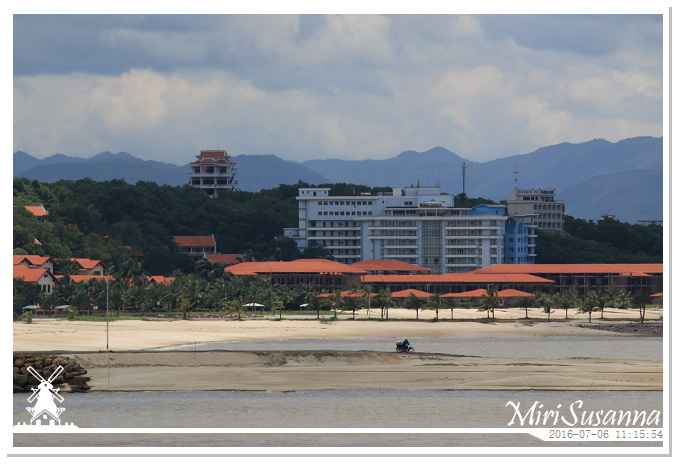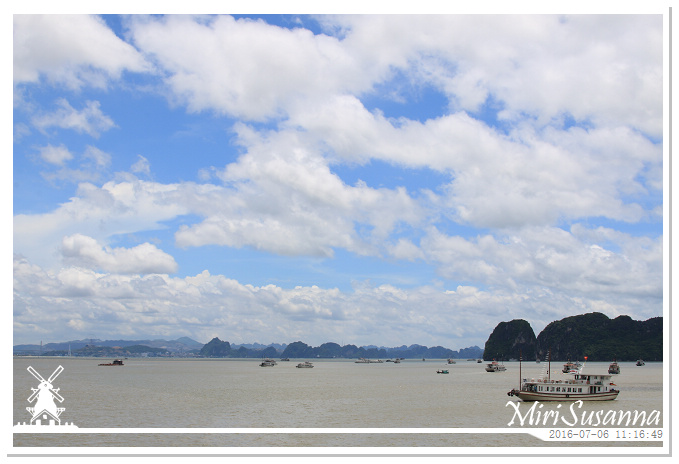 水上飛機。
Seaplane.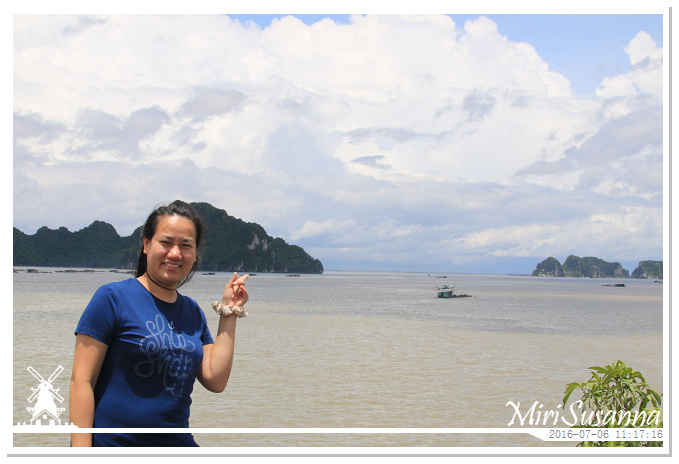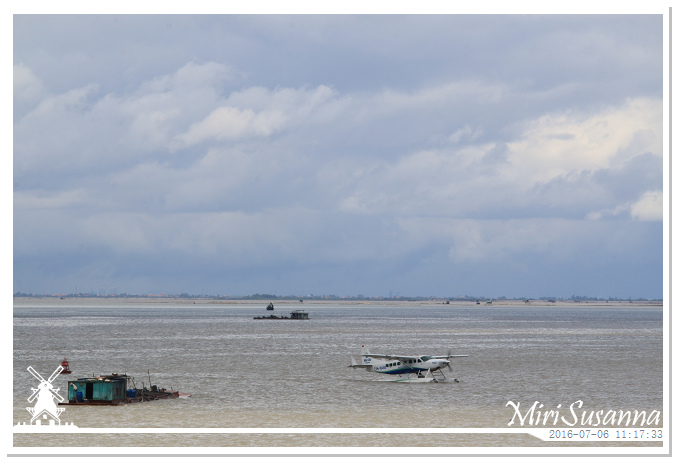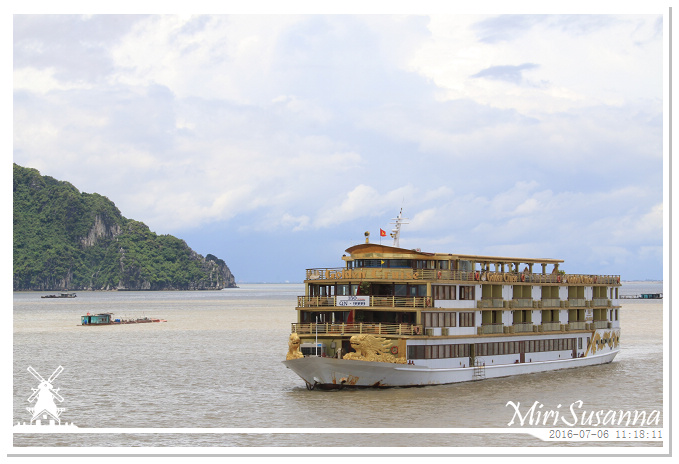 黃金遊輪。
Golden Cruise.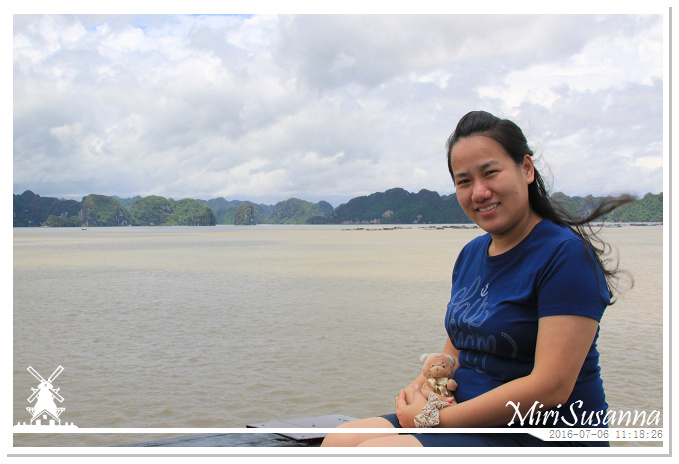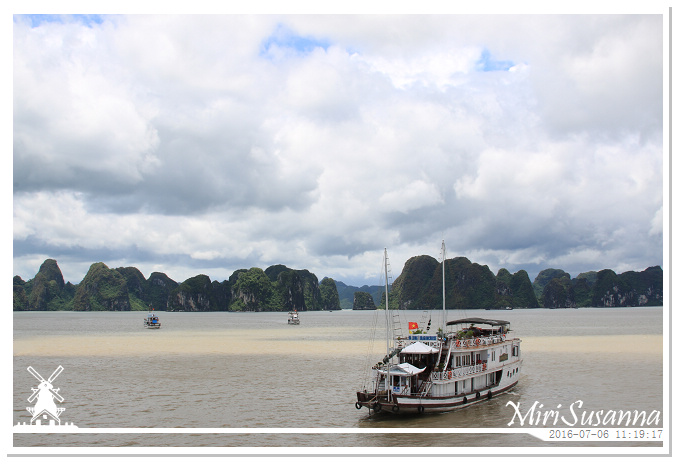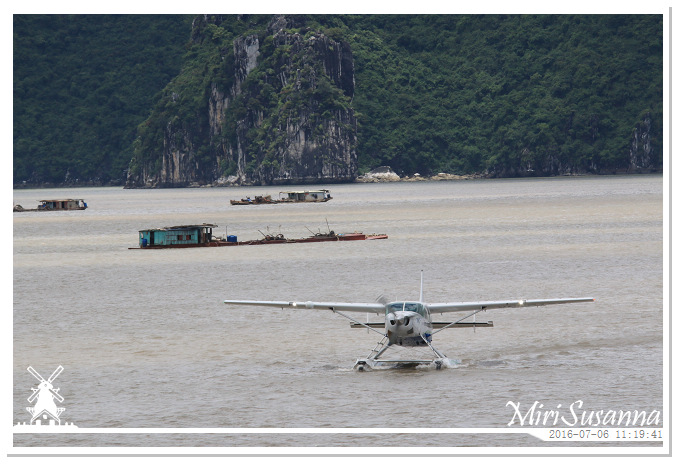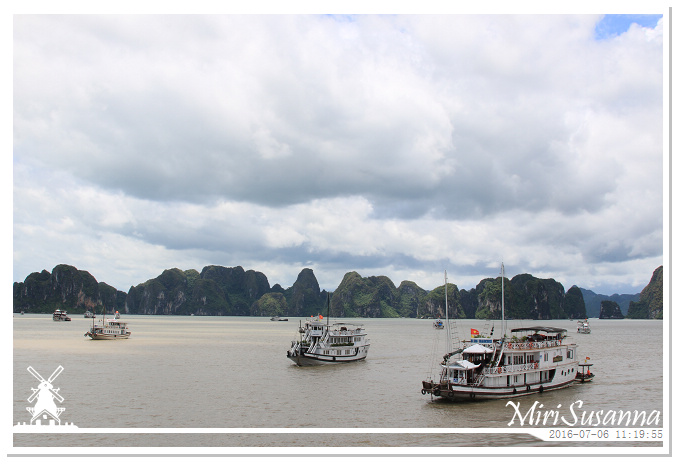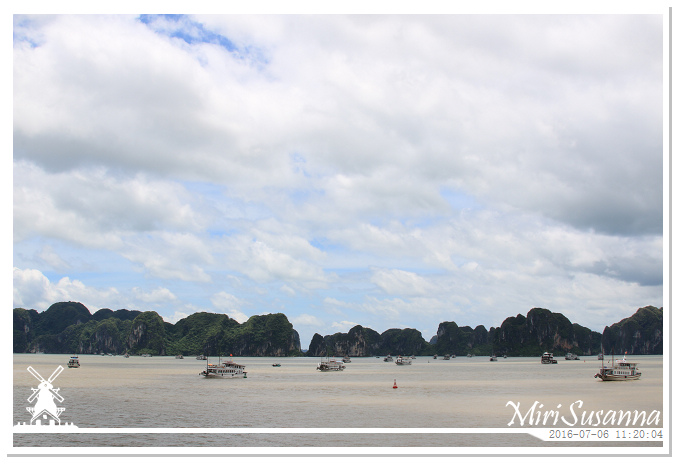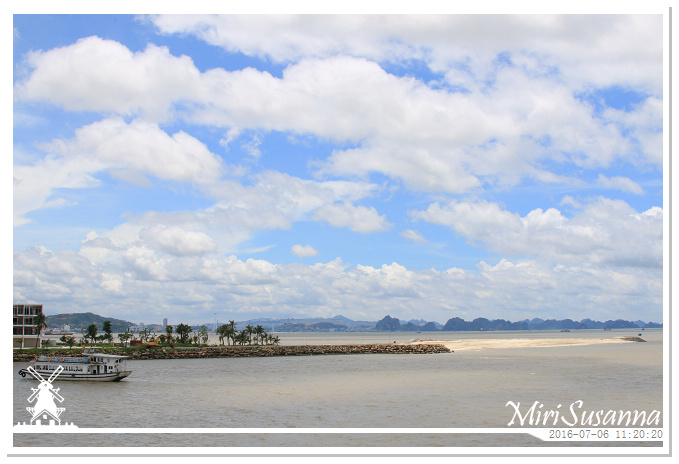 入港了。
The mouth of habour.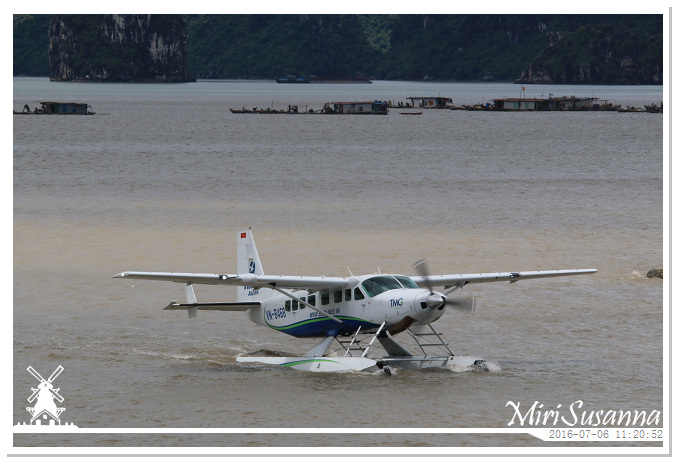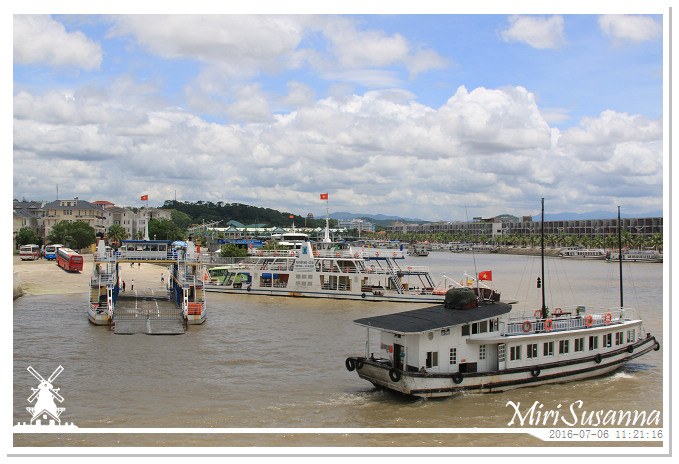 渡輪。
Ferry.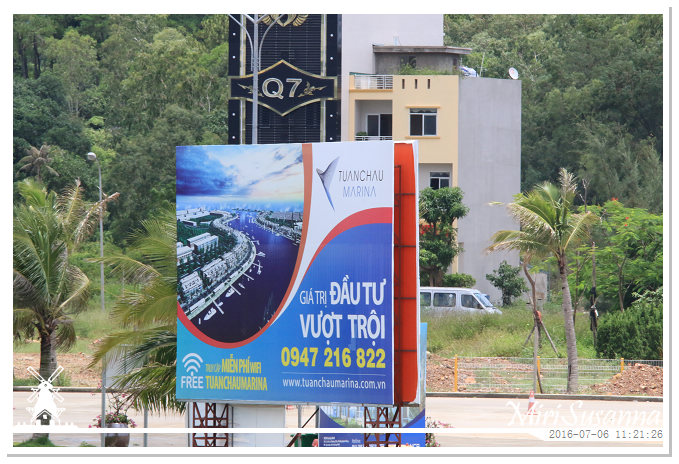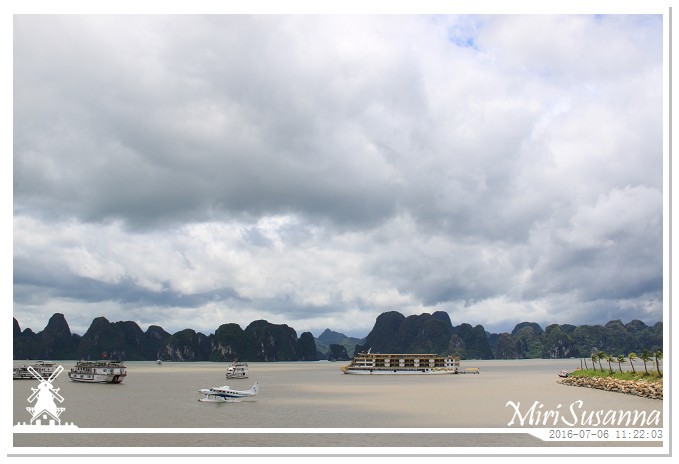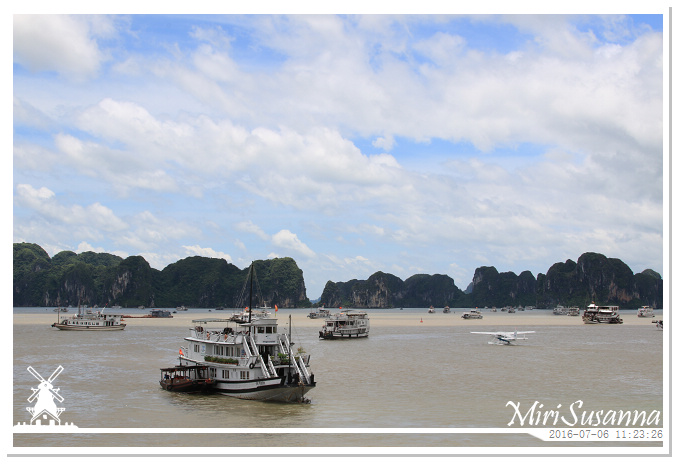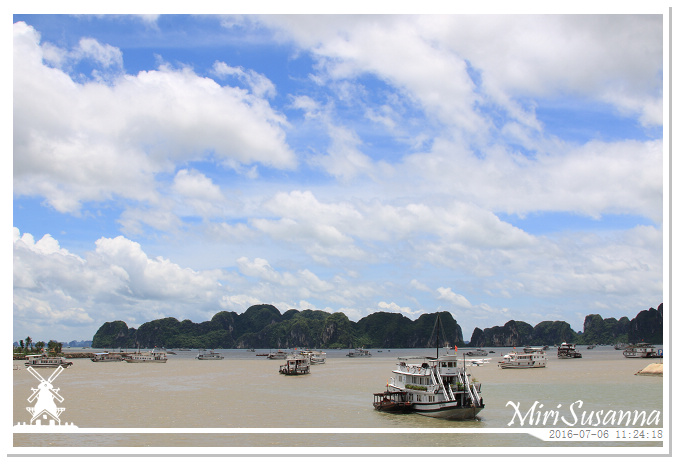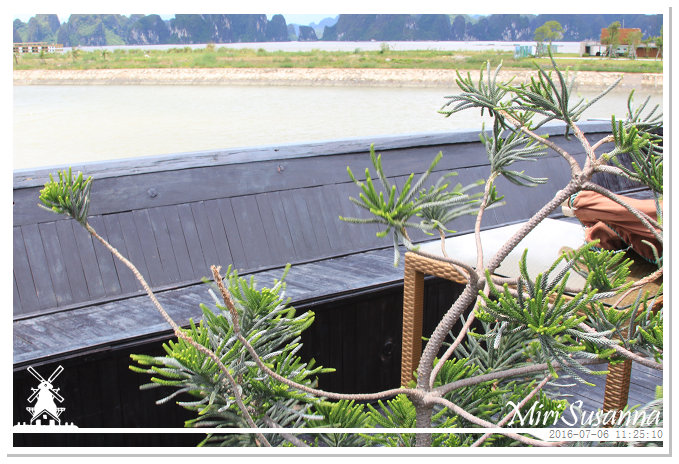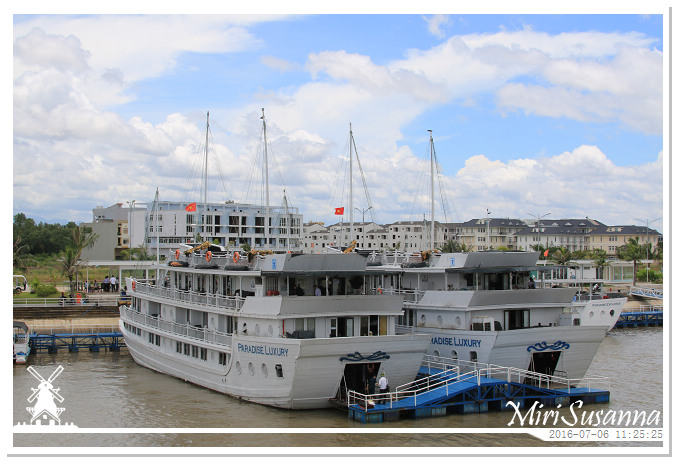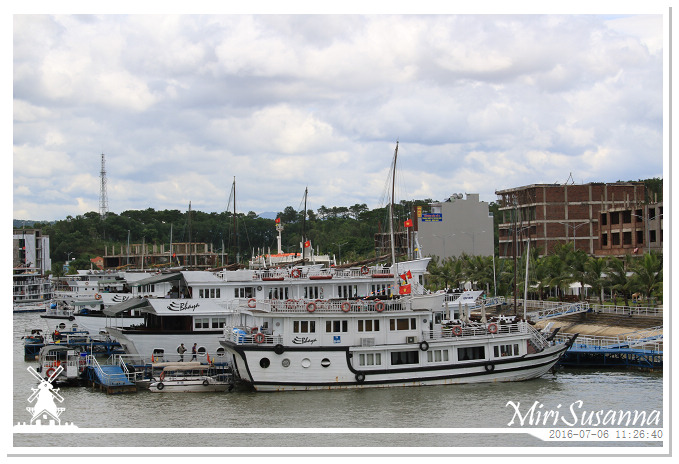 Marina of tourist cruises.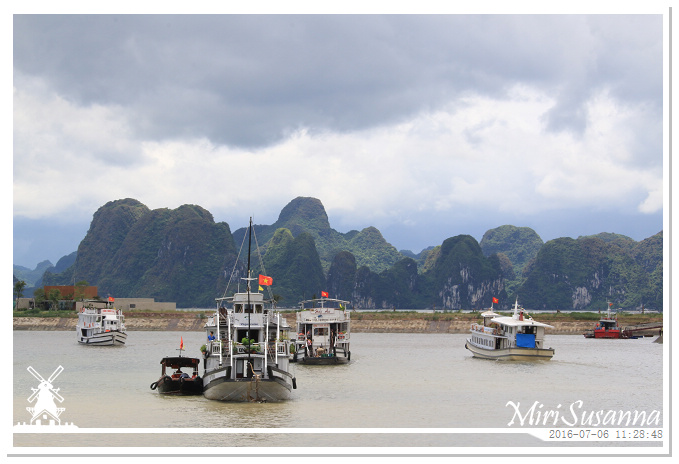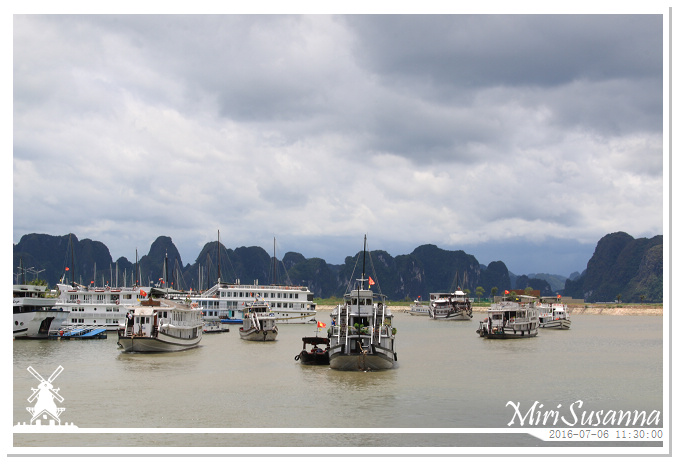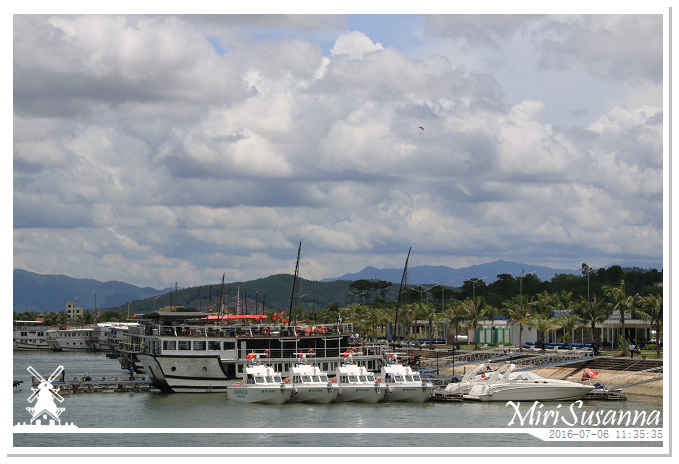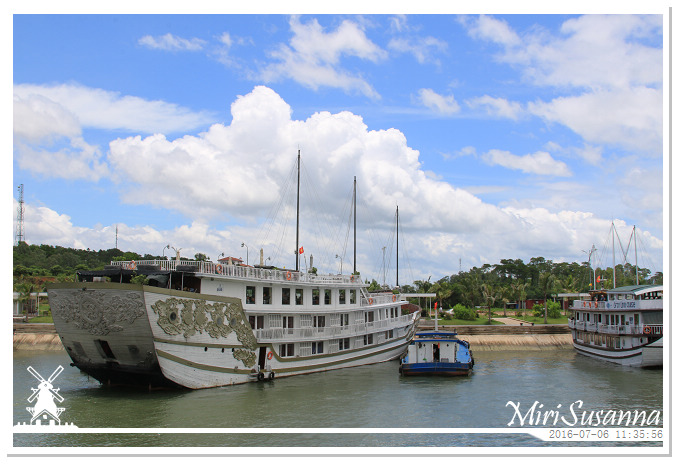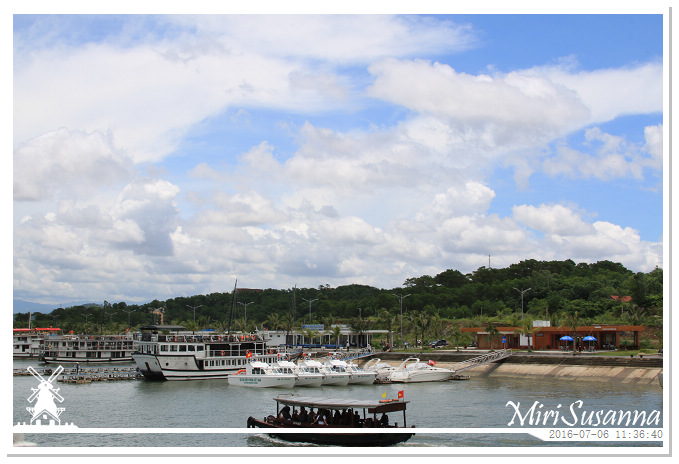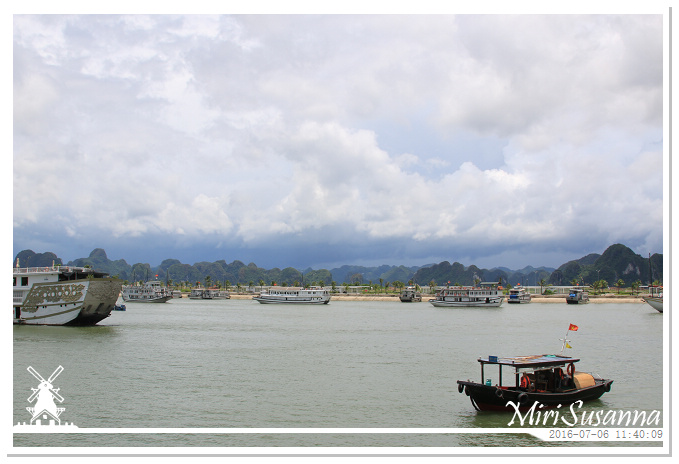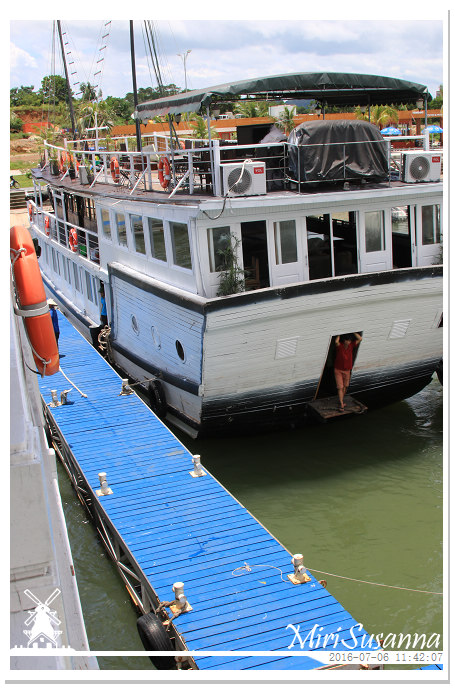 到岸了。
Arrived.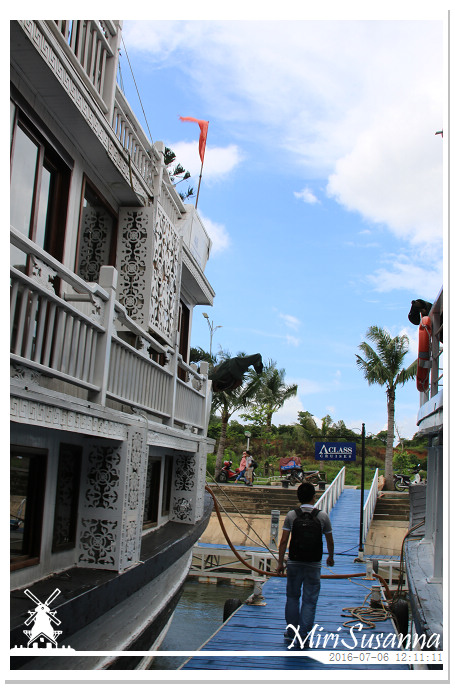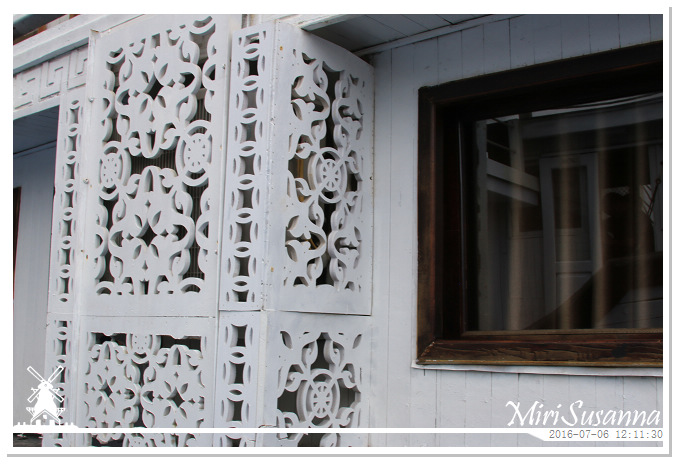 這漂亮的箱子後是冷氣機。
Air-conditioners behind this beautiful boxes.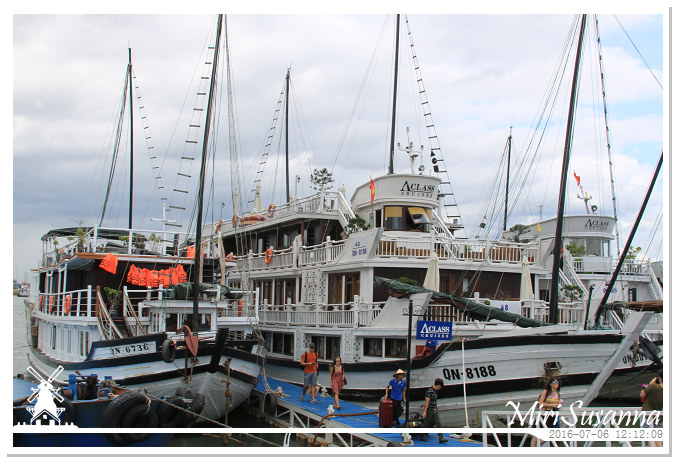 告別下龍灣。
End of our Halong Bay tour.