「海上桂林」下龍灣位於越南東北部,為典型格斯特地形,海灣中密集分佈著1969座石灰岩島嶼,為自然世界遺產之一。下龍灣是北越之旅的熱點,旅遊業旺盛,下龍灣的海上遊輪服務、下龍市周邊的旅館及渡假村種種旅遊設施,應有盡有。我們選擇的是Aclass Cruises旗下的Stellar號(官網)的兩天一夜遊,含四餐一宿、兩項觀光活動:遊驚訝洞和漂浮漁村。這輯是在Stellar號上第一天的照片。
[NL] Halong Bay, ofwel Ha Longbaai, is een baai in het noordoost van Hanoi. In de baai liggen 1969 kalkstenen eilanden en de uitzichten in deze regio zijn spectaculair. Halong Bay is opgenomen op de UNESCO lijst in 1994 en het is een van de populairste toeristenbestemmingen van Vietnam. We hebben Aclass Stellar Cruise (Official website) gekozen om onze reis bij Halong Bay te genieten. Het 2D1N pakket bevat 4 maaltijden en 2 toeristactiviteiten: het bezoeken van Amazing Cave (Hang Sửng Sốt) en de drijvende dorpen van vissers. In dit artikel zijn de fotos van de eerste dag op Stellar gepost.
[EN] Halong Bay (Vietnamese: Vịnh Hạ Long, literally: "descending dragon bay") is a UNESCO World Heritage Site and popular travel destination in Vietnam. Halong Bay has an area of about 1500 square km, including 1969 limestone islands. The scenery of Halong Bay is spectacular and especially for photography. We had chosen to join Aclass Stellar Cruise (Official website) for our tour. Her 2D1N package was inclusive 4 meals and 2 tourist activities: visiting the Amazing cave (Hang Sửng Sốt) and Vạn Giá floating fishing village. Below are the photos of the first day on Stellar Cruise.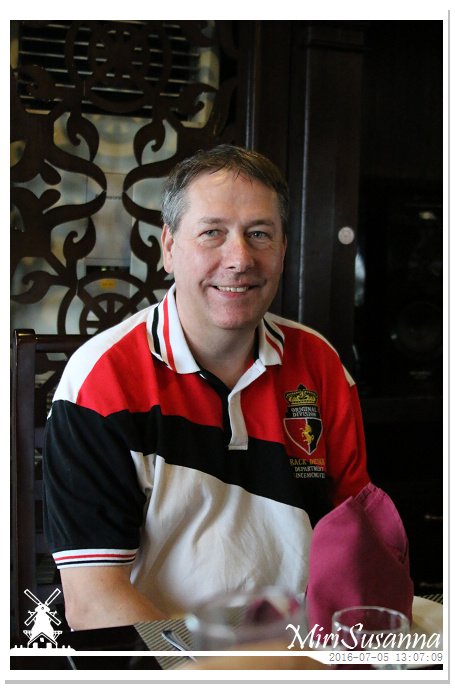 聽行程解說,等待領房間鑰匙。
Listening the 2D1N program, and waiting for our cabin key.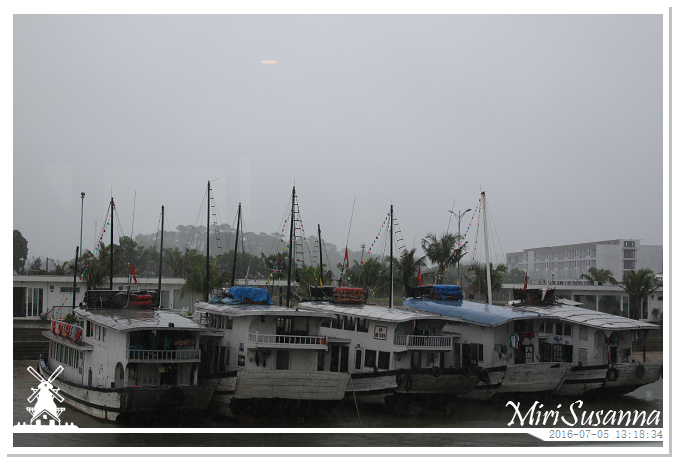 我們的Stellar號從港口出發了。
Stellar's leaving from the marina at Tuần Châu Island.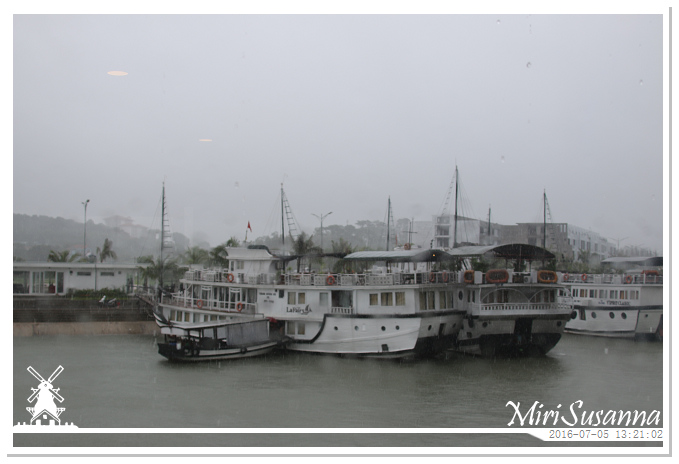 這片碼頭停泊的都是遊輪。
This is a habour for tourist cruises.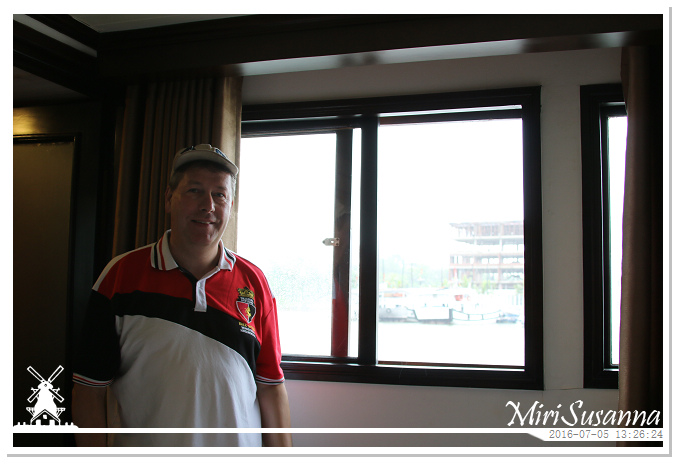 來到我們的雙人房了。
In our cabin.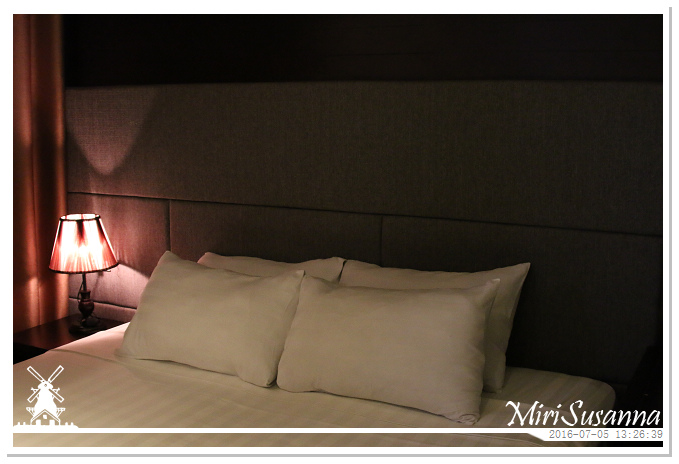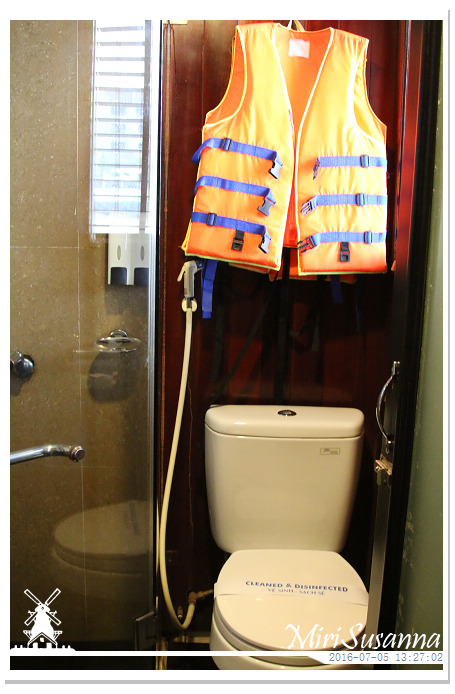 小小的衛浴室。
Small bathroom.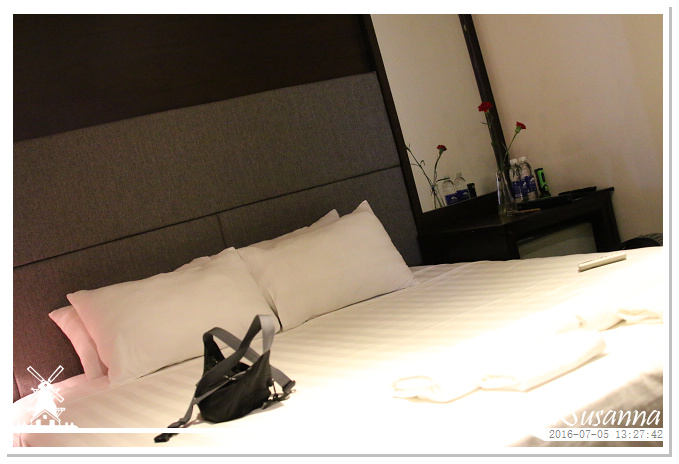 沒有廣角,構圖局限太大。
Without wide angle, it's difficult to take a picture in room.


今天的菜單。
Our menu.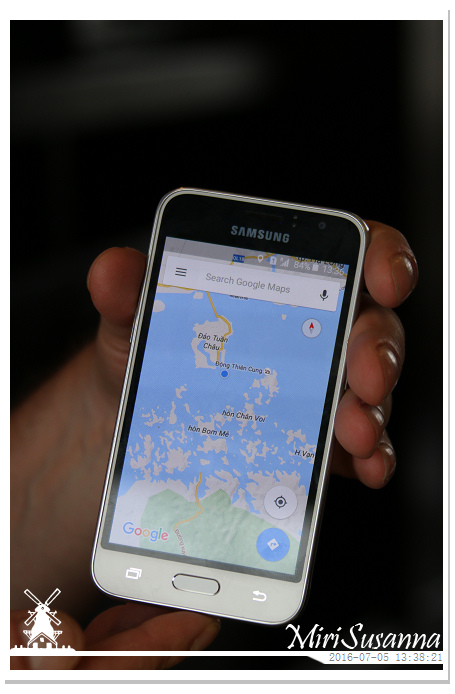 Beer for Bart.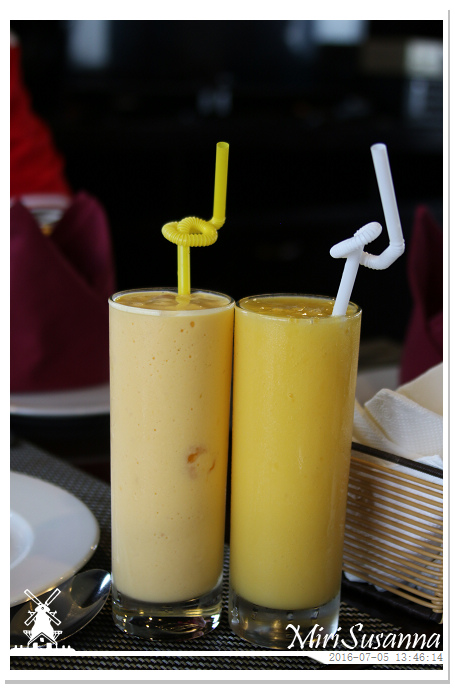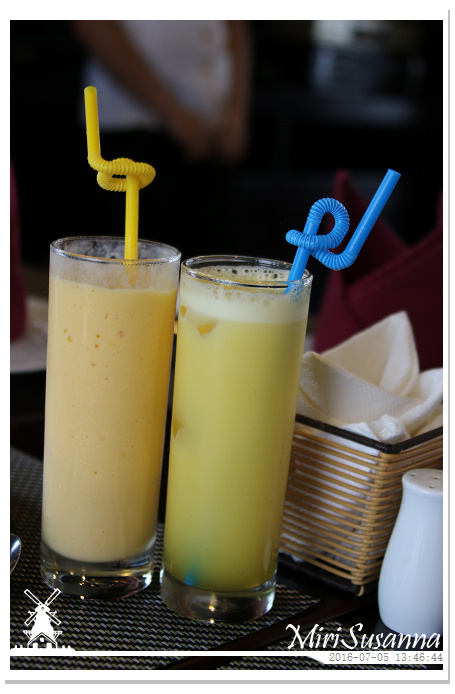 Fresh juices.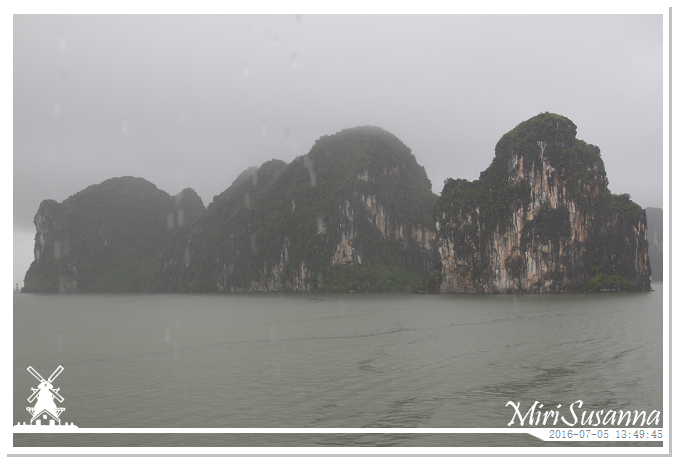 一邊賞景,一邊用餐。
Enjoying the scene and lunch.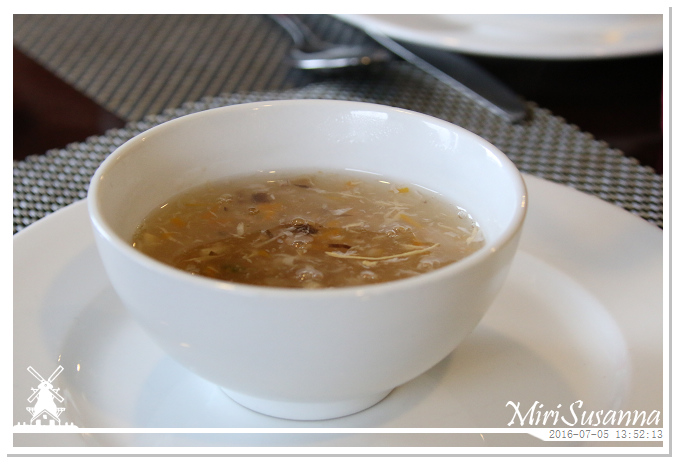 海鮮湯。
Seafood soup.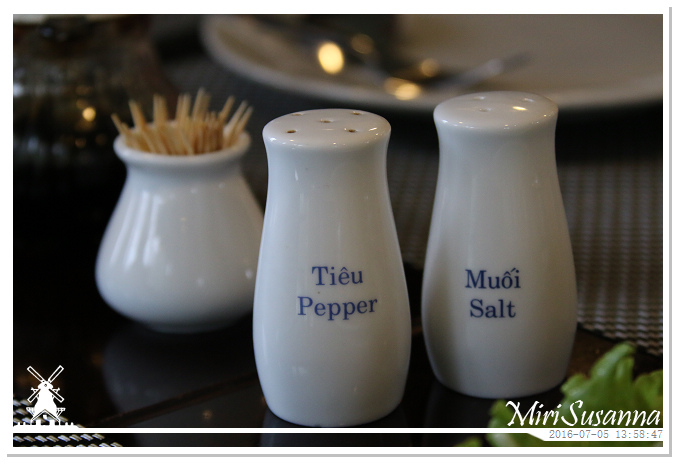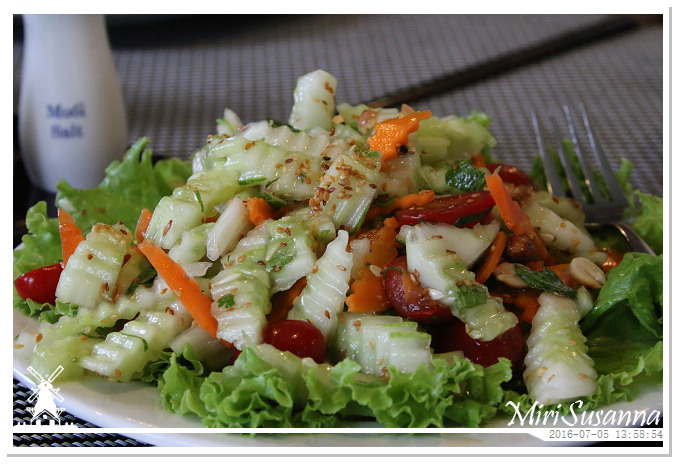 黃瓜沙拉。
Cucumber salade.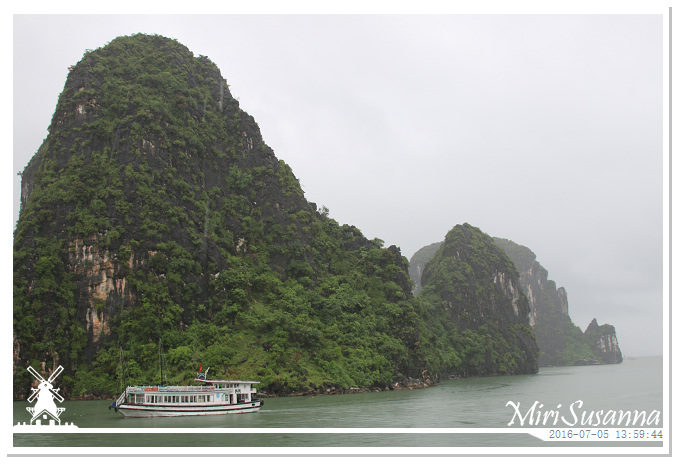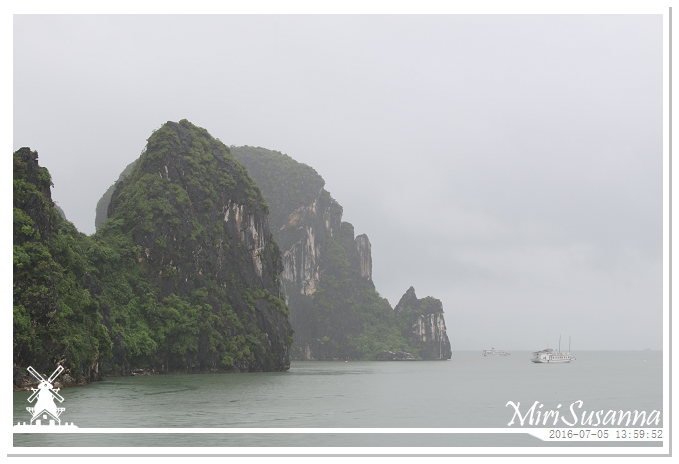 雨景。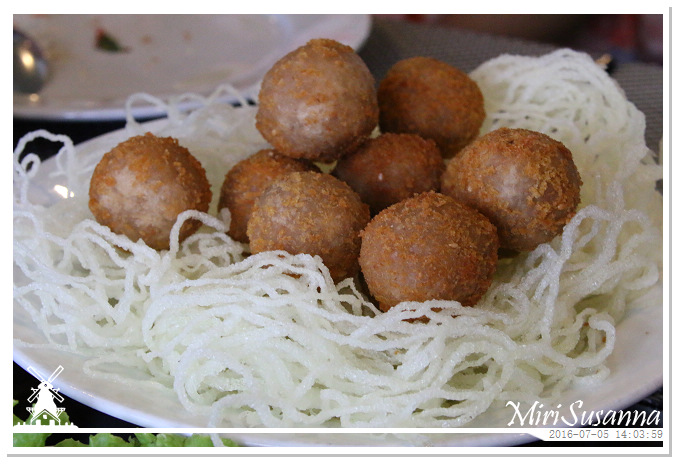 炸芋丸。
Fried taro cake.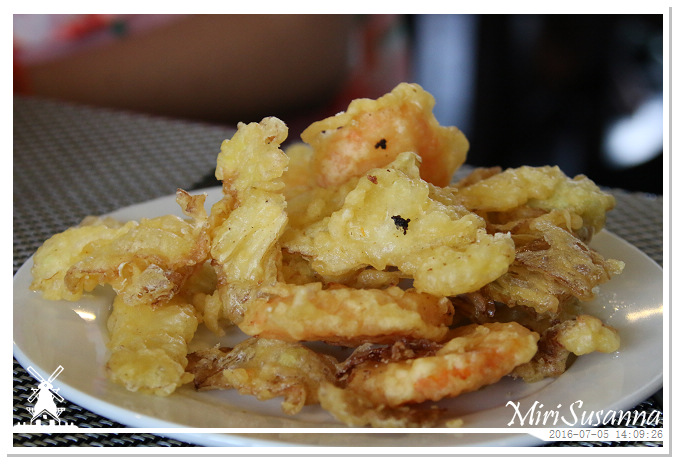 我們這桌有位吃素的,這是她的炸物。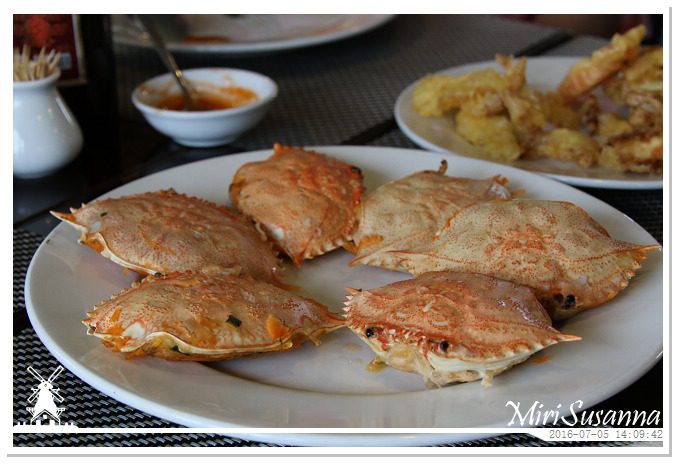 蛋蒸蟹肉。
Sentined crabs.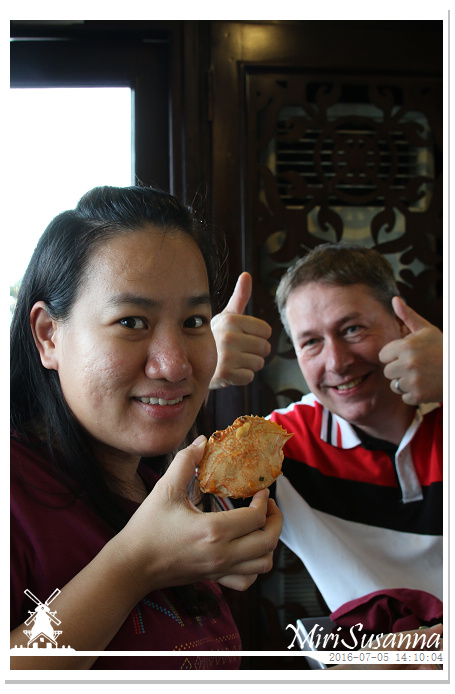 這花蟹的殼是要回收的喔!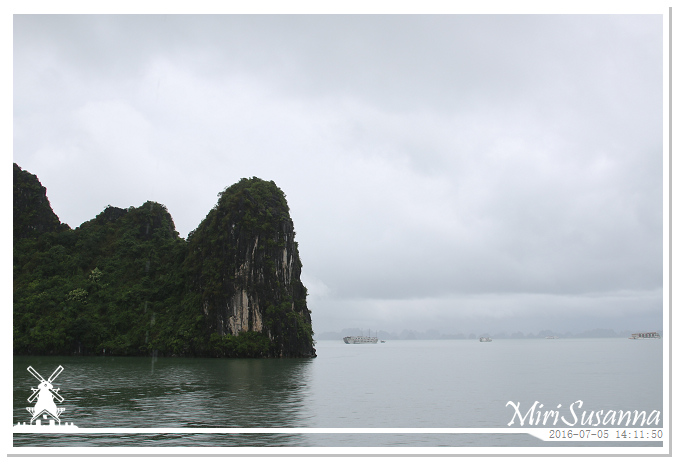 茄汁魚。
Steamed Basa Fish with tomato sauces.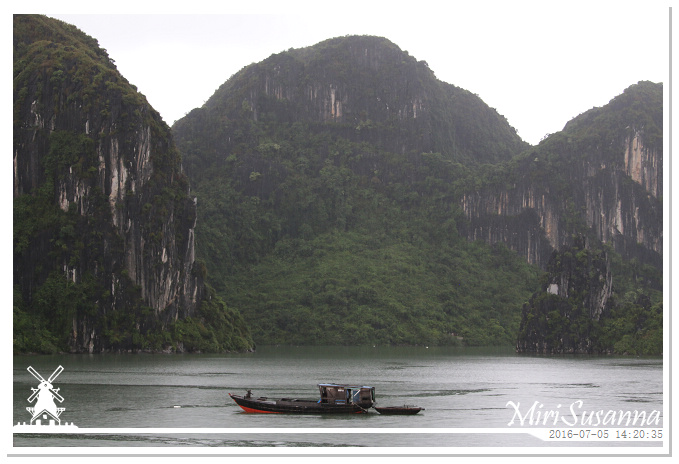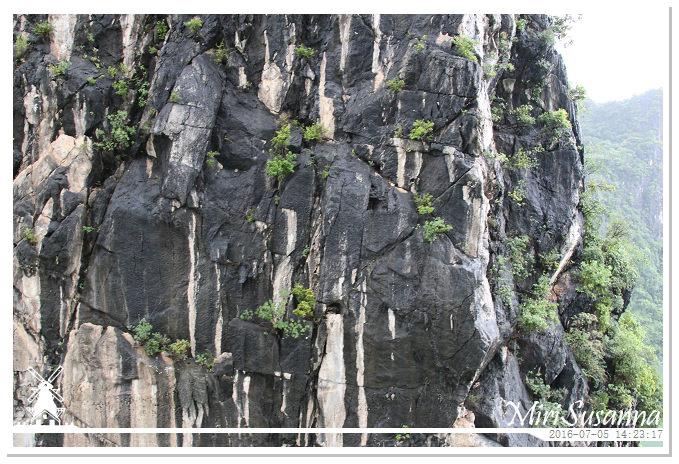 石灰岩島嶼。
Limestone islands.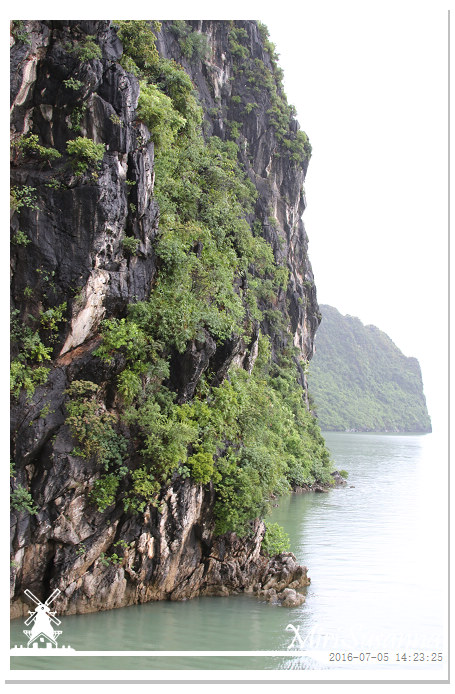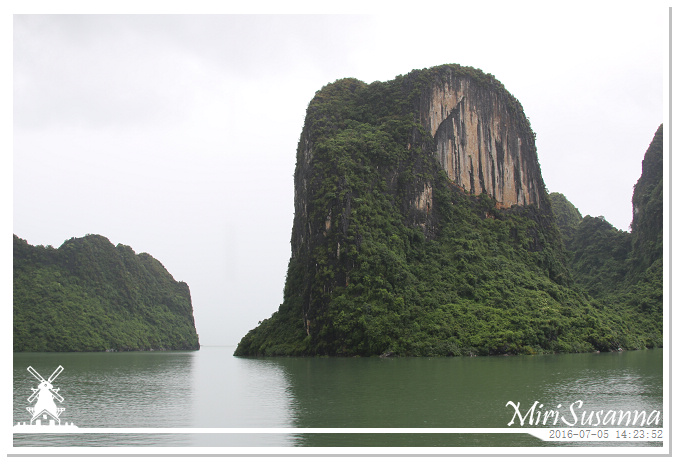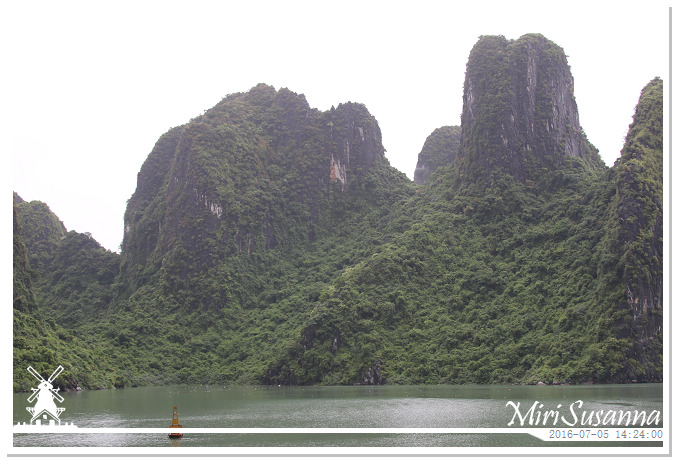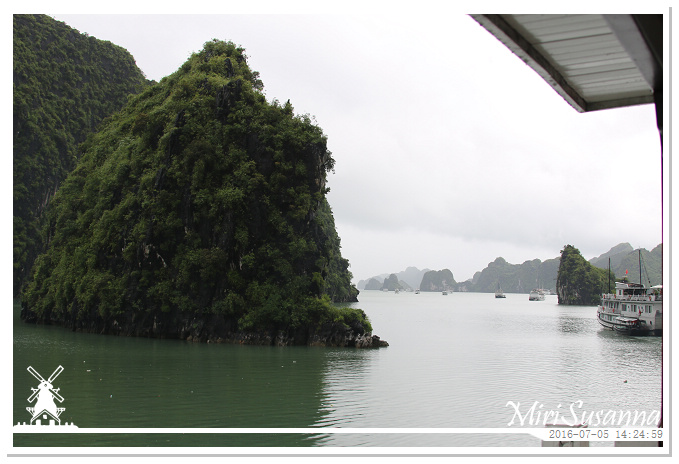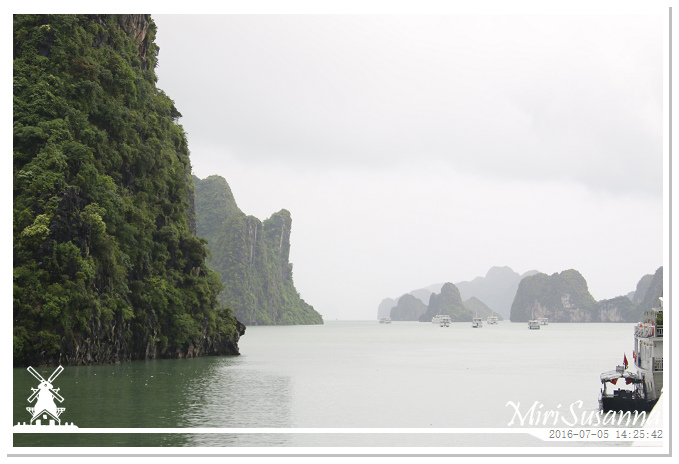 雨中朦朧的景色。
Sightseeing in rain.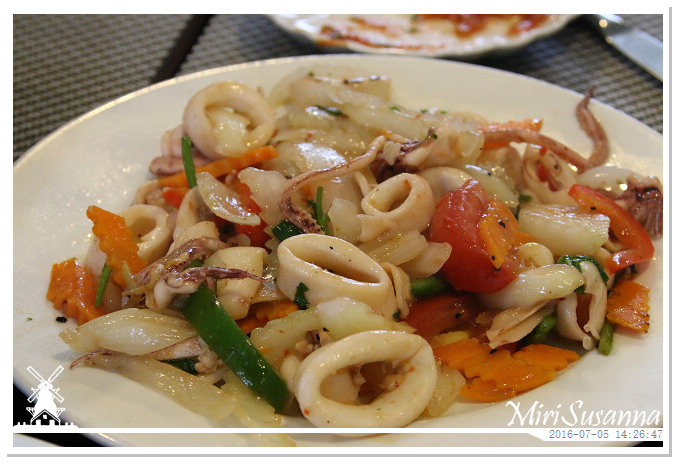 爆炒魷魚。
Sauté squid.


雖然導遊一直在強調下龍灣的漂浮垃圾量已經減少,但在某些彎角的垃圾還是很憾人。
Although the tourist guide keep emphasizing that the floating rubbish at Halong Bay is decreased a lot, but the amount we saw at certain bays is still enorm.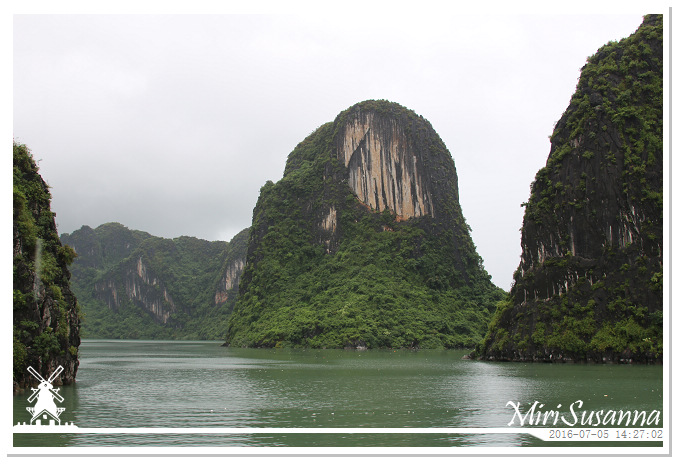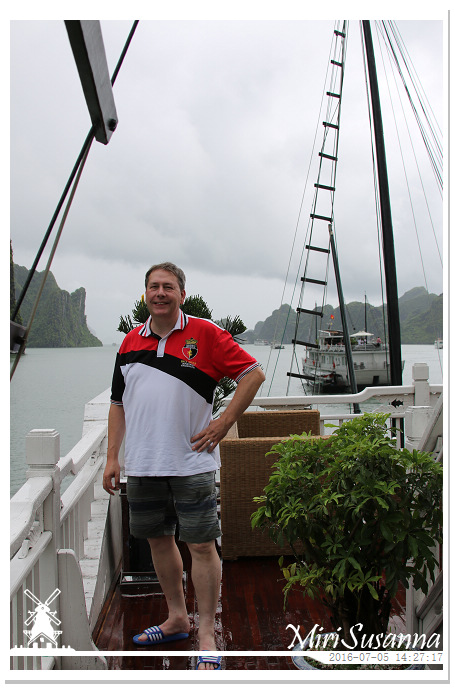 雨一停,巴特趕快出去抽根煙。
The rain stoped, Bart's smoking time.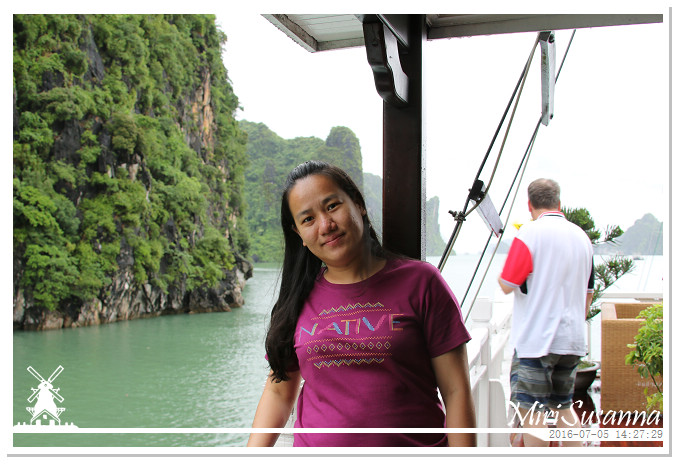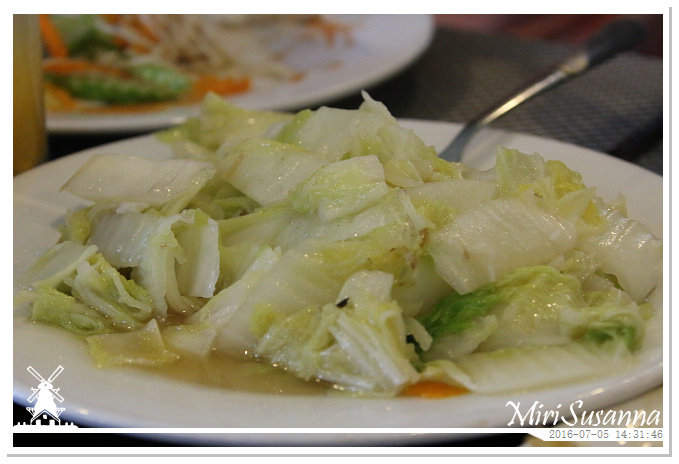 清炒蔬菜。
Sauté vegetable.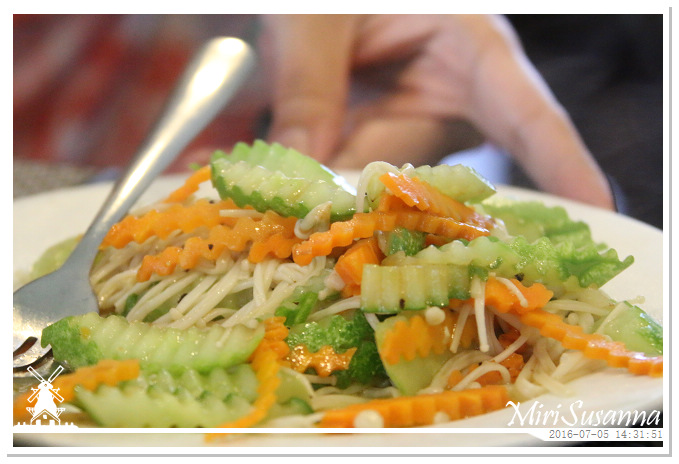 Sauté vegetable.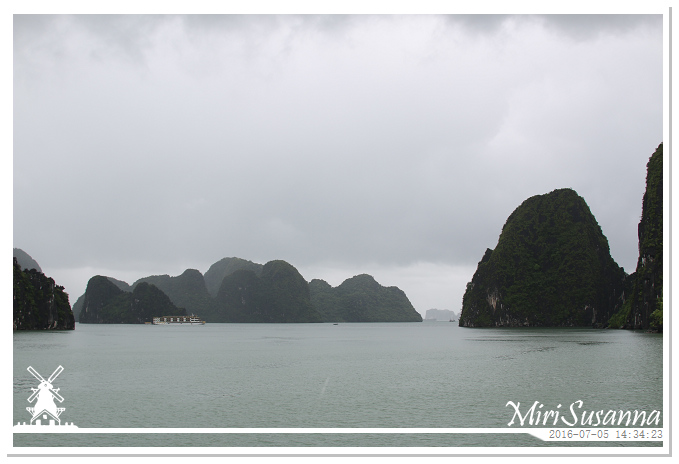 海上桂林。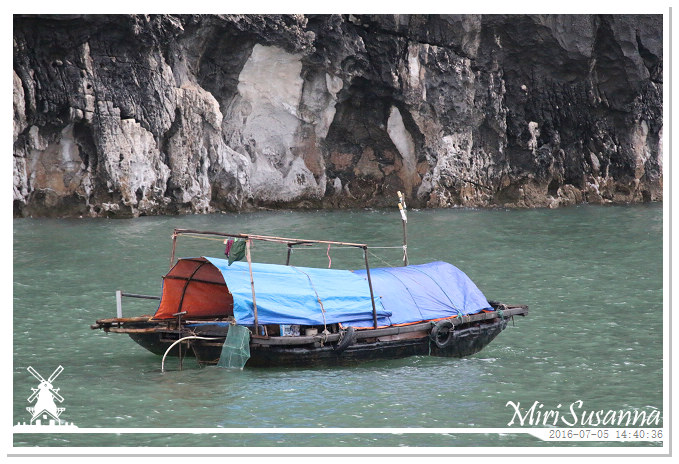 小舟一葉。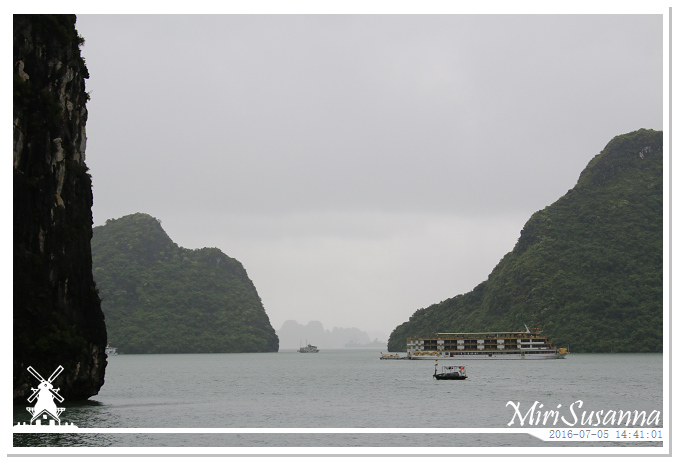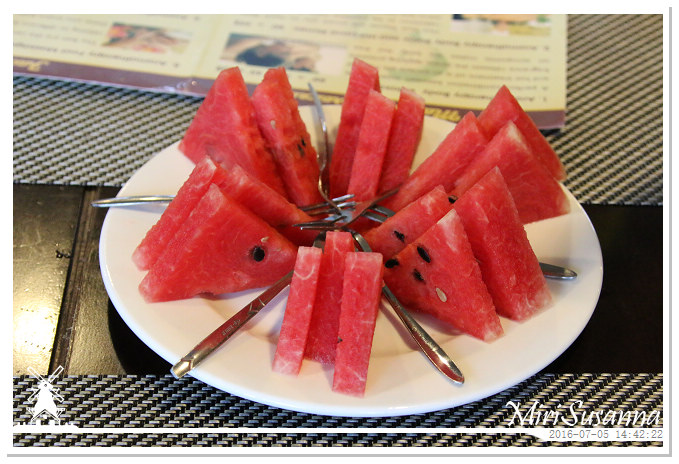 西瓜。
Watermolen.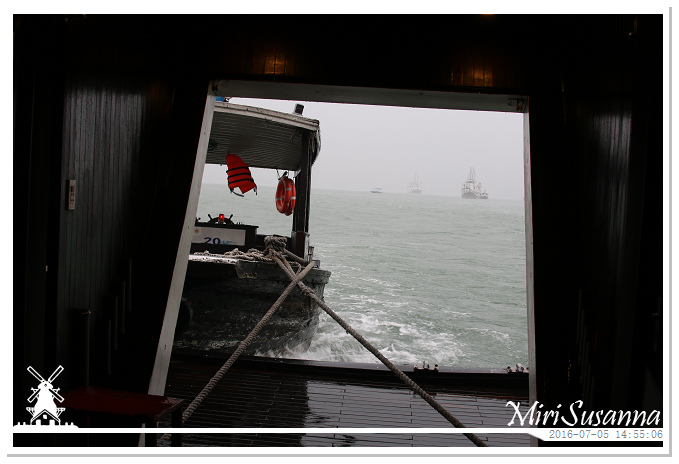 船尾拖著小船。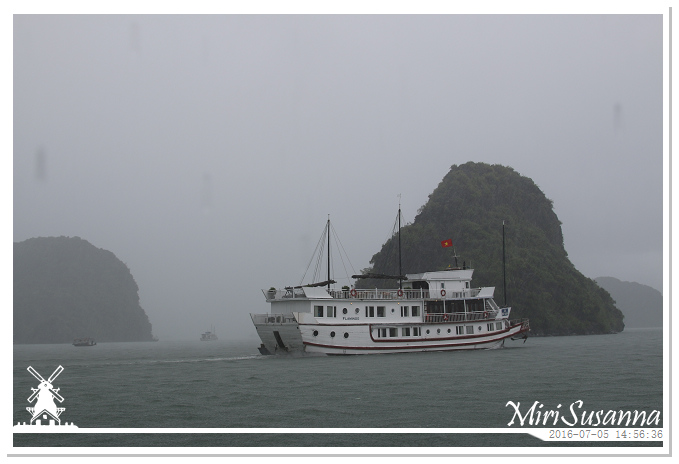 雨勢變大。
It's raining heavily again.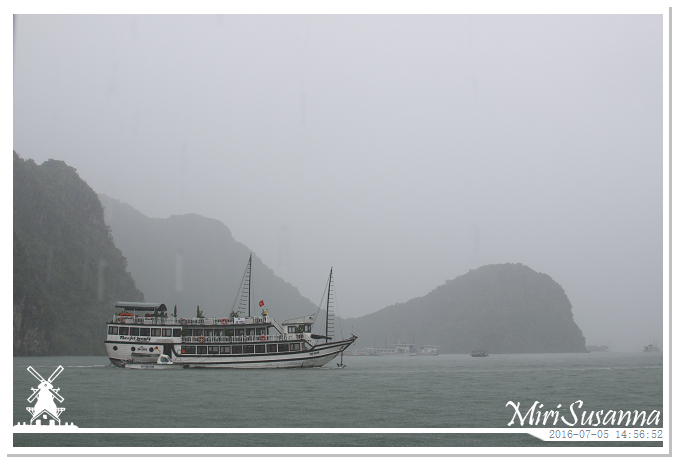 四周都是遊輪。
There're so many tourist cruises at Halong Bay.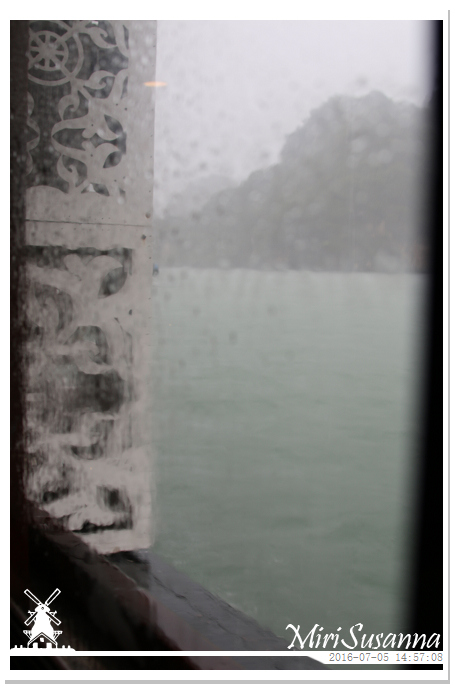 呆在房裡賞雨。
Stay in our room.


下午三點半左右,我們去參觀驚訝洞,照片點此:【Vietnam】05-07。下龍灣之驚訝洞 Halong Bay (2) Hang Sửng Sốt。
Around 15:30 pm, we went to Bo Hon Island to visit Amazing Cave. The photos are post here: 【Vietnam】05-07。下龍灣之驚訝洞 Halong Bay (2) Hang Sửng Sốt.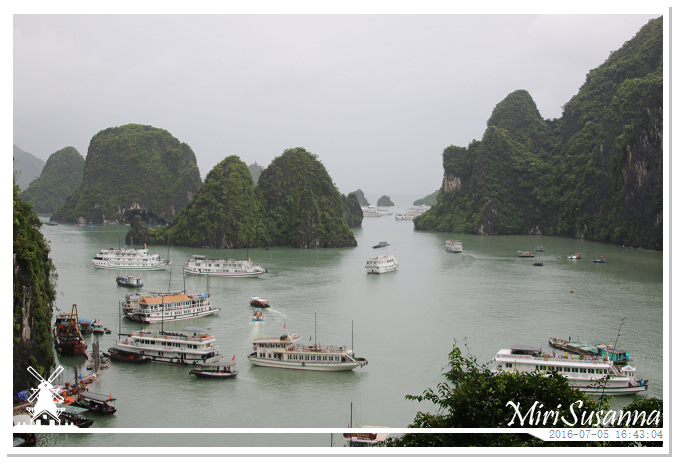 在驚訝洞洞口拍的下龍灣景色。
Panorama view of Halong Bay.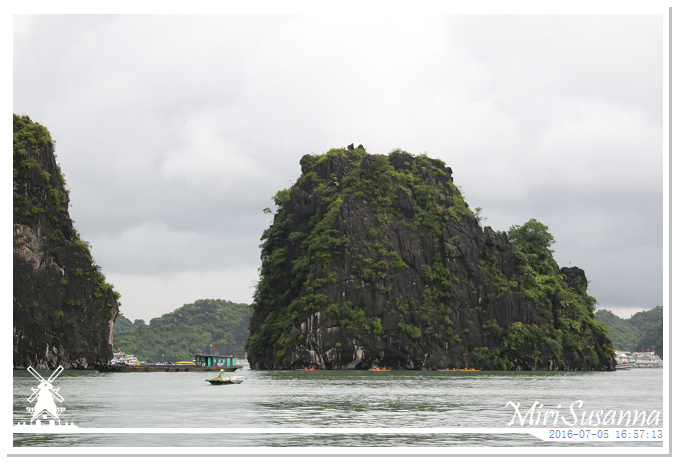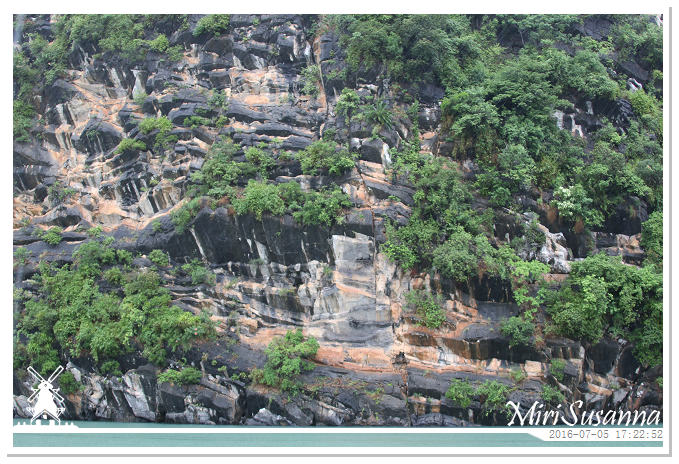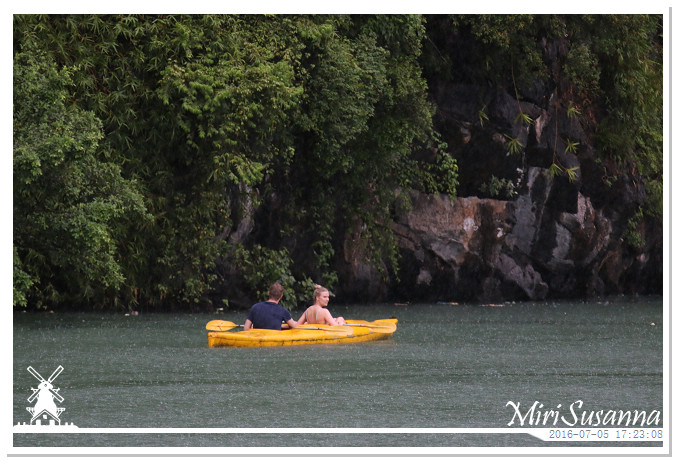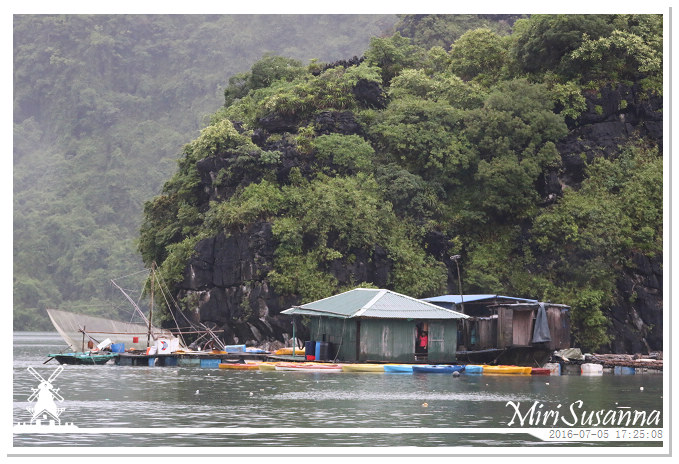 漂浮漁家。
Floating fishing lots.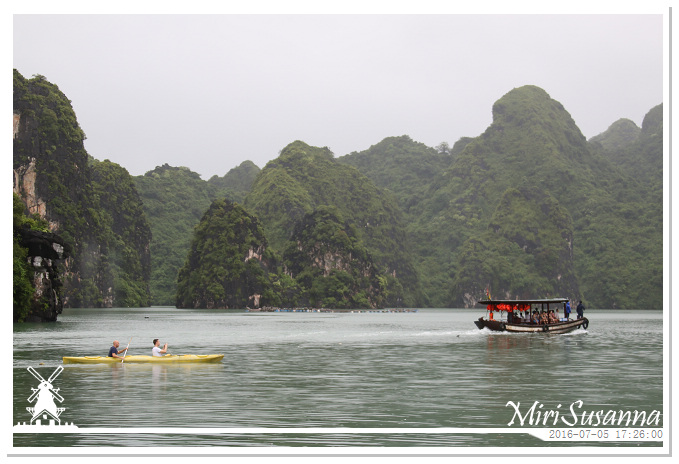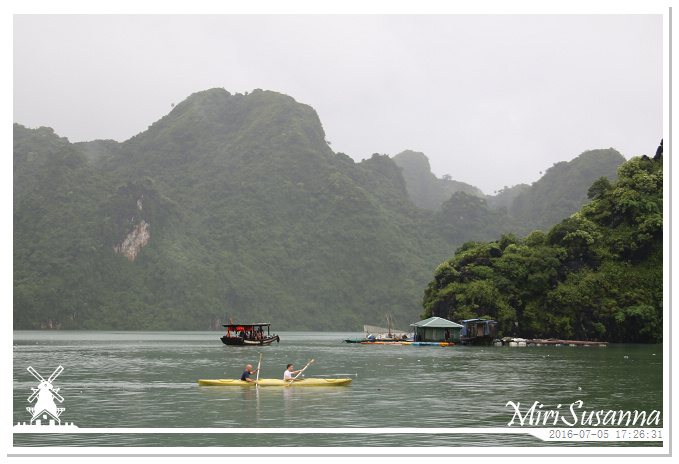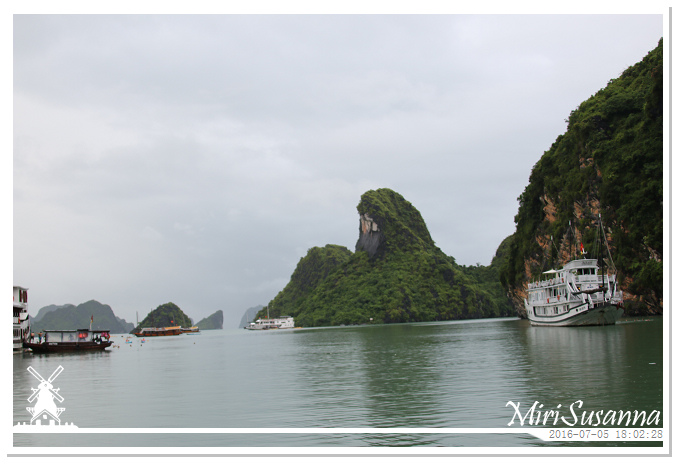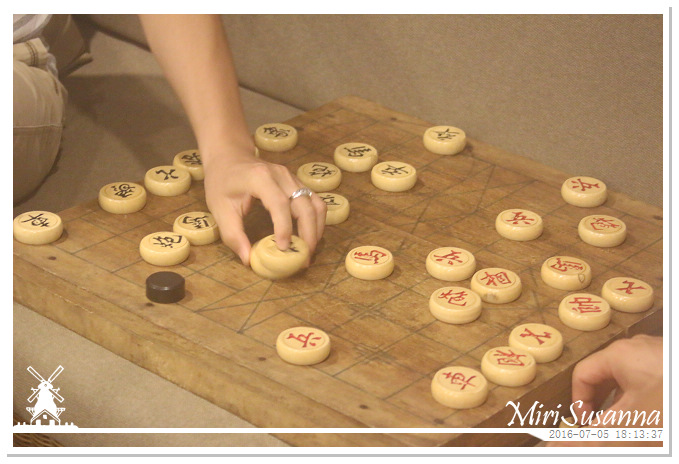 中國象棋。
Chinese chess.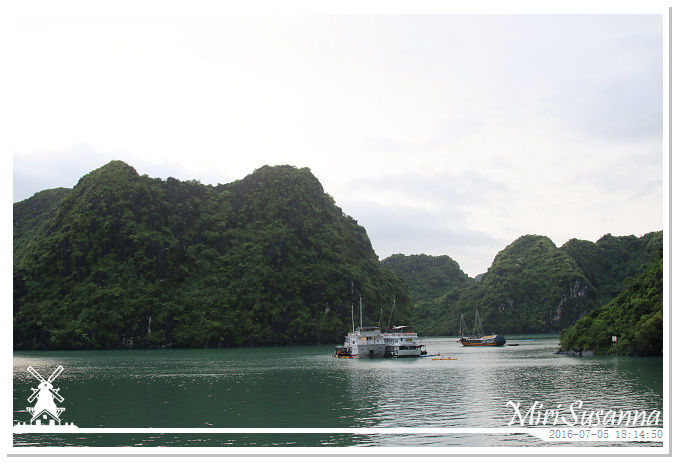 繼續航行。
Continue sailing.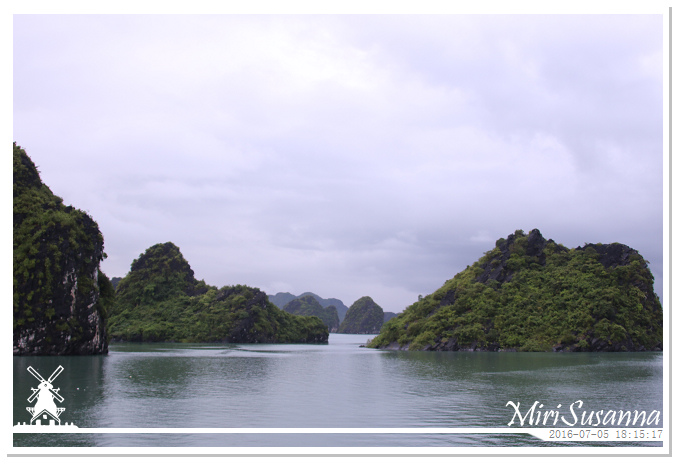 雨停了,天也漸漸暗了。
No more rain, but it's getting dark.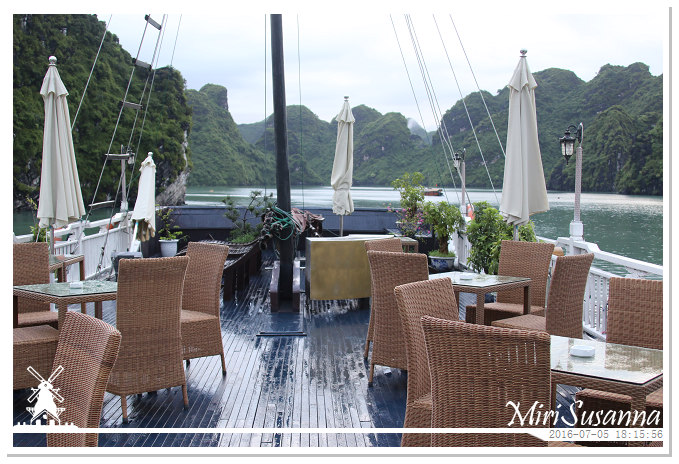 濕嗒嗒的甲板。
On top deck.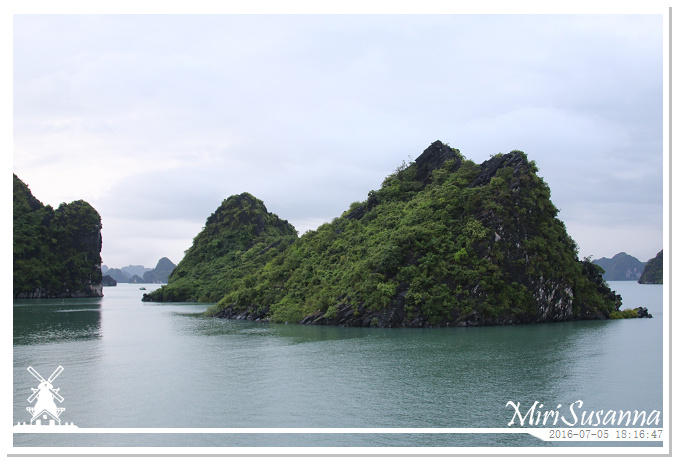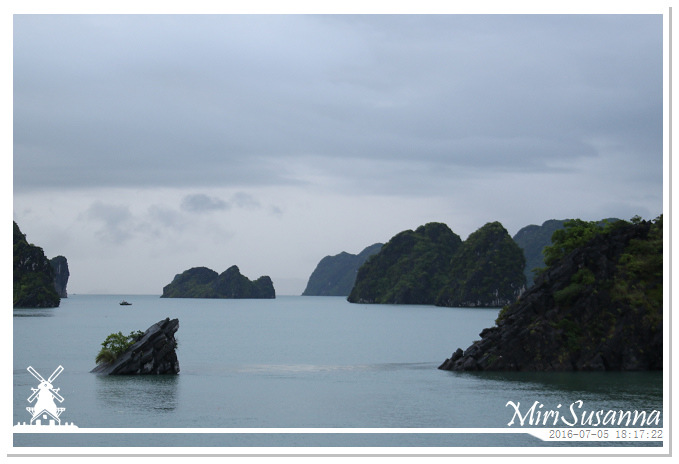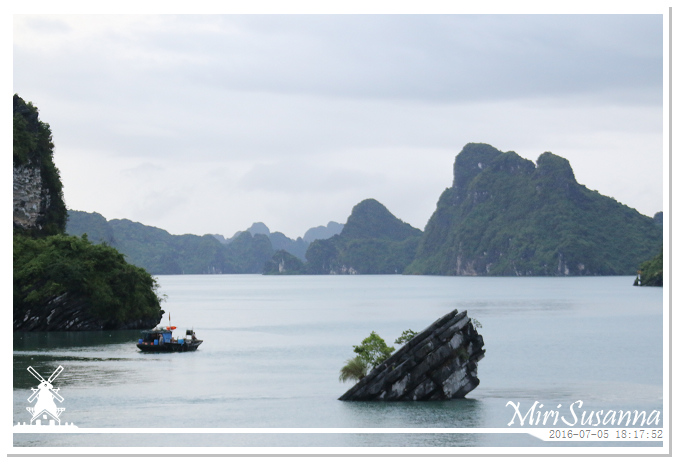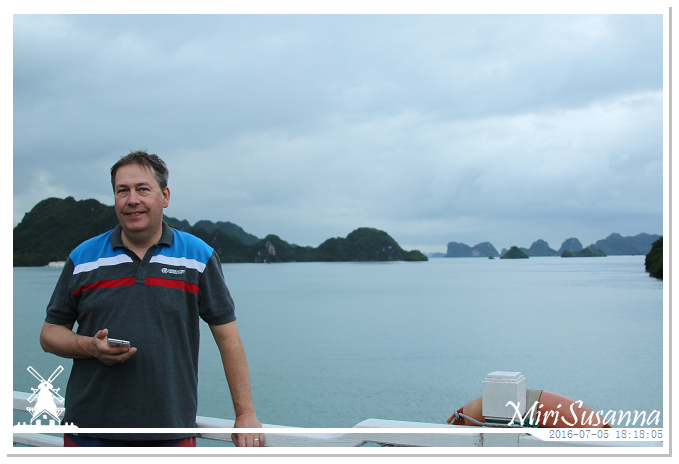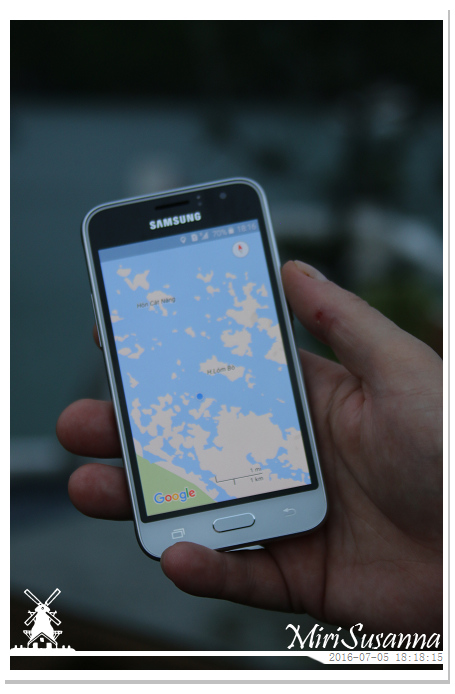 傍晚時分,所有遊輪都得到指定的地點下錨過夜,這是當地政府集中管理的政策之一。
Before sunset, all cruises need to anchor at assigned location to overnight.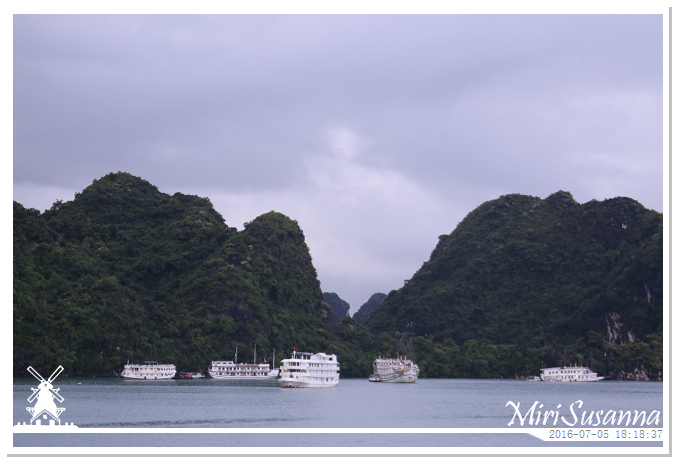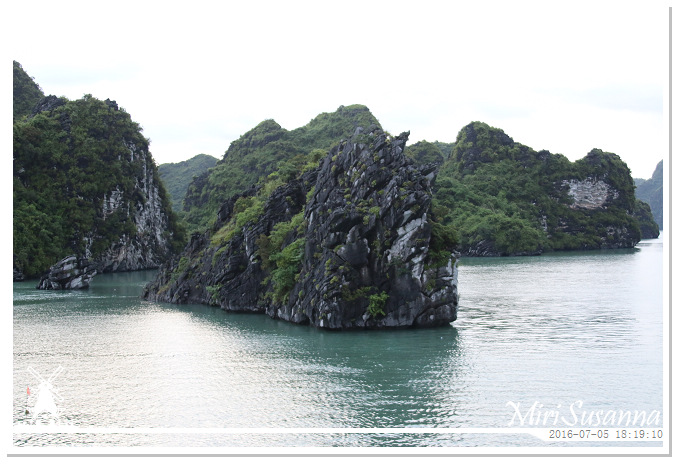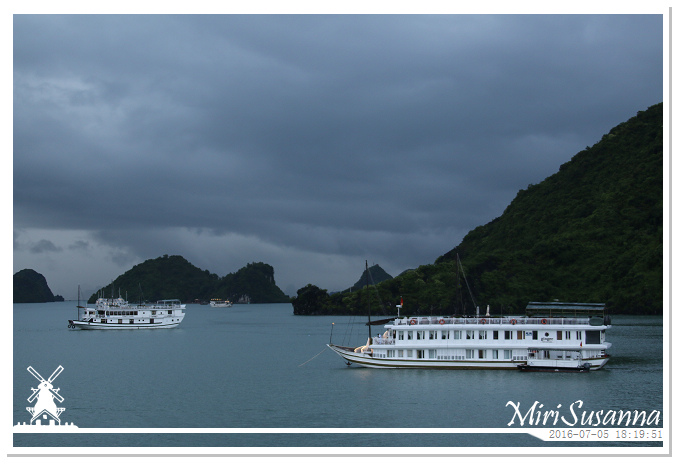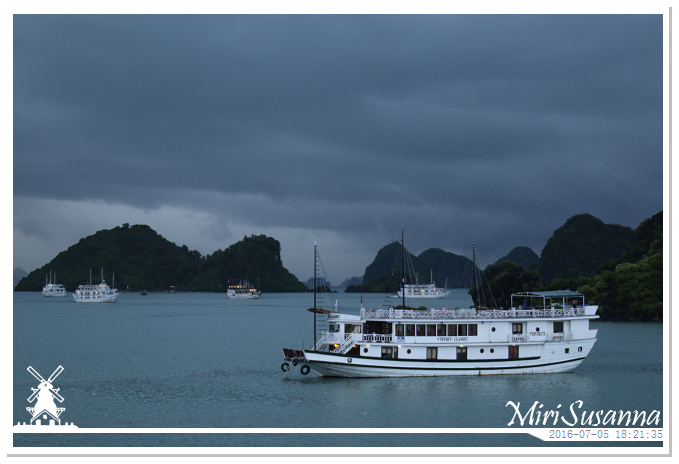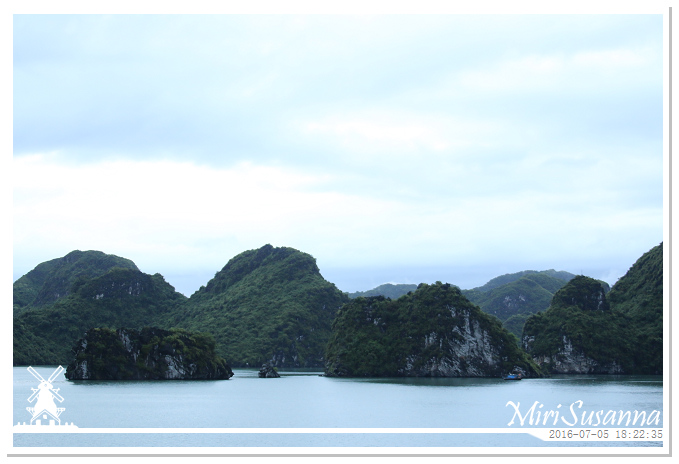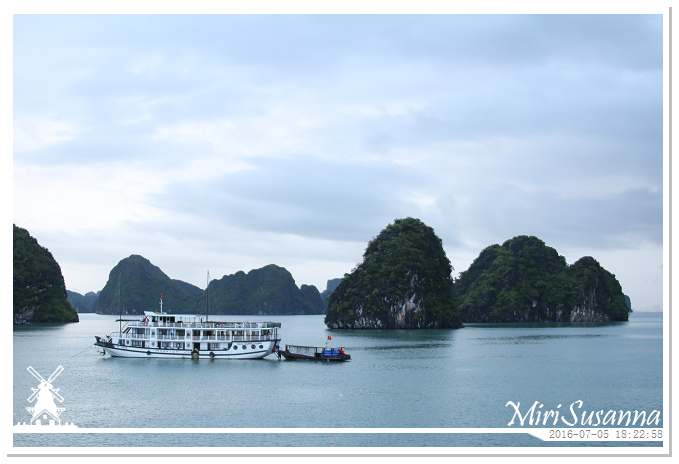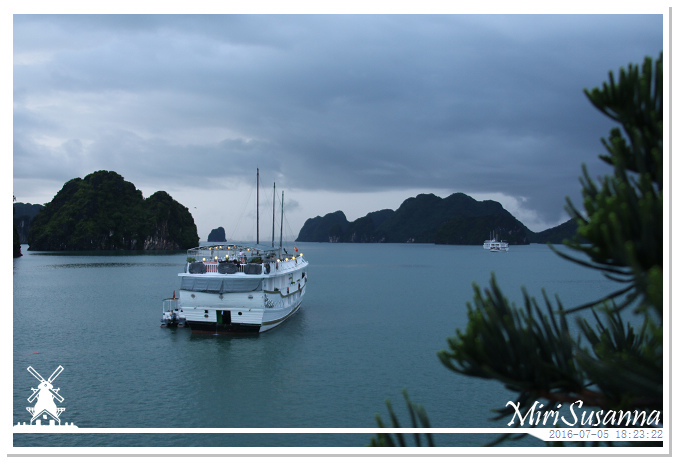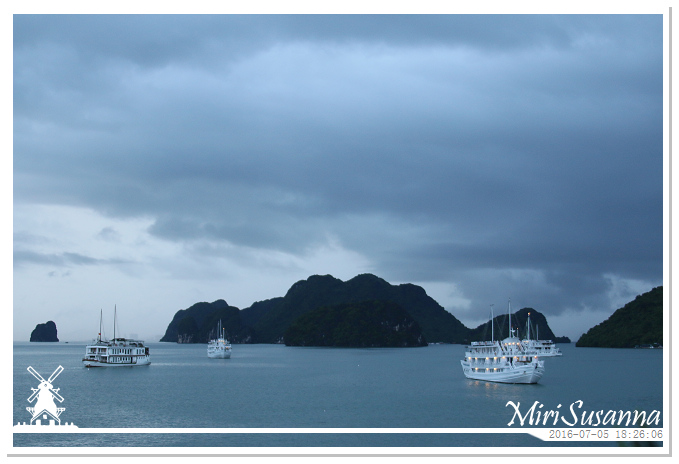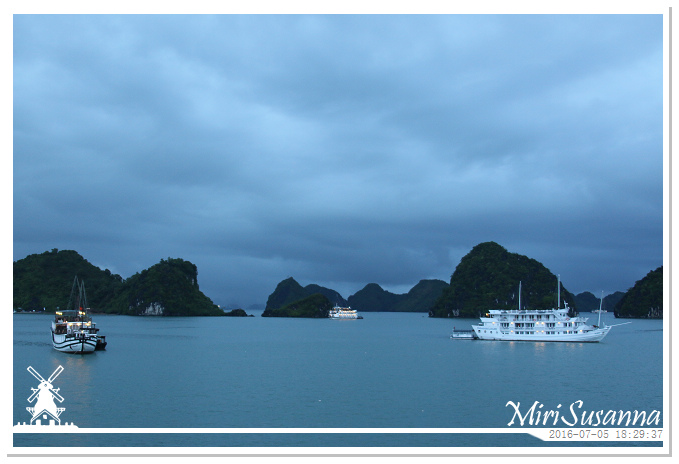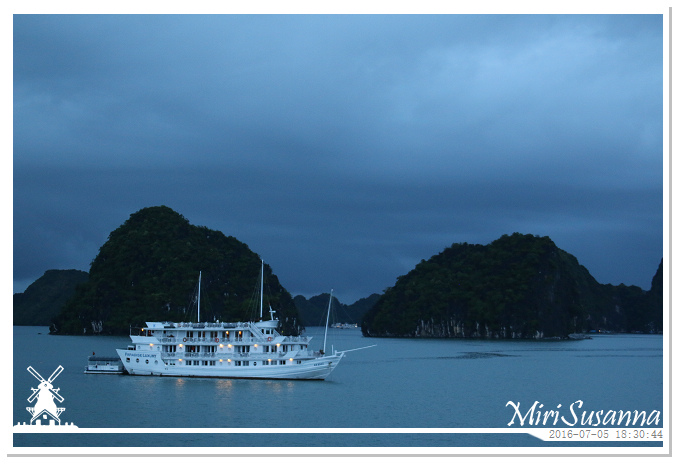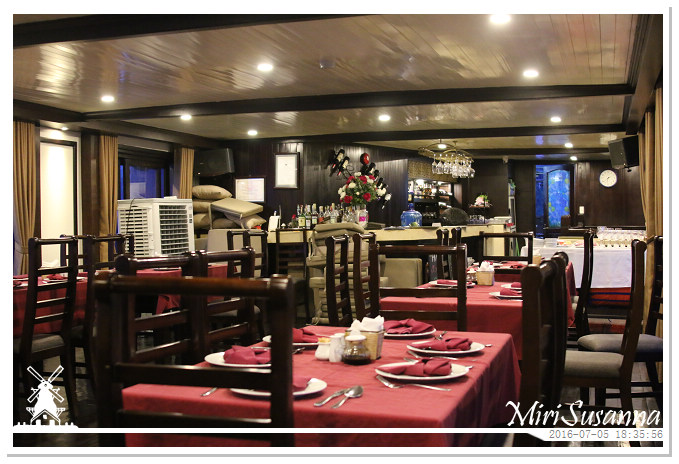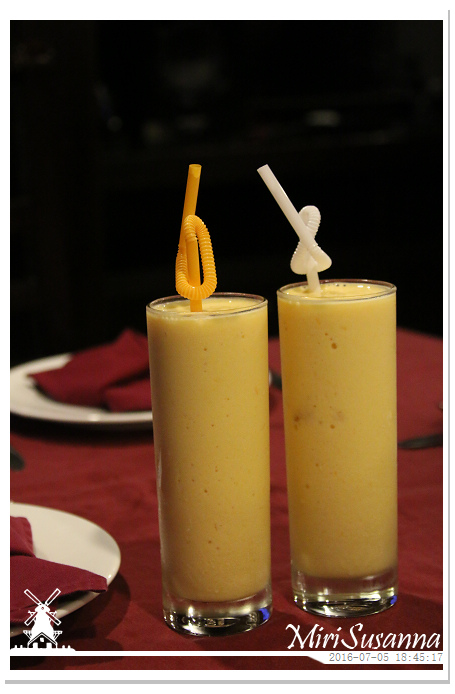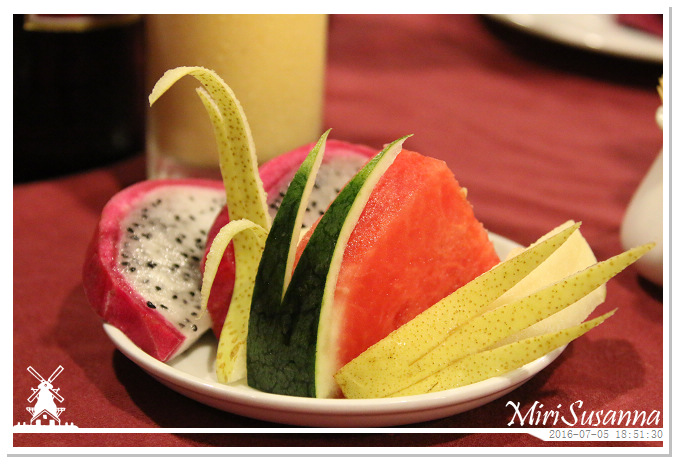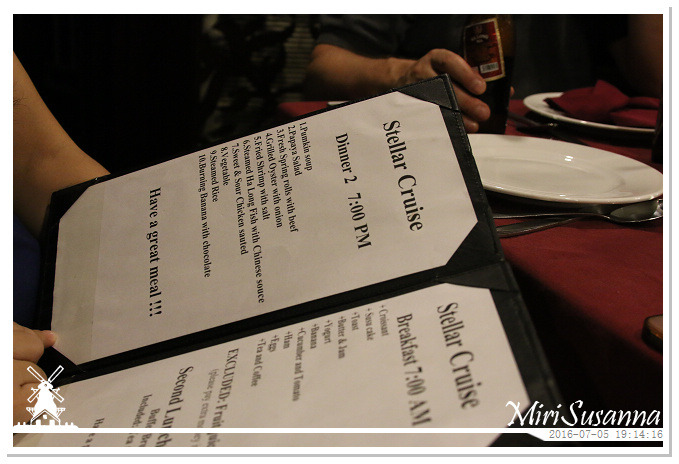 晚餐時間到了。
Time for dinner.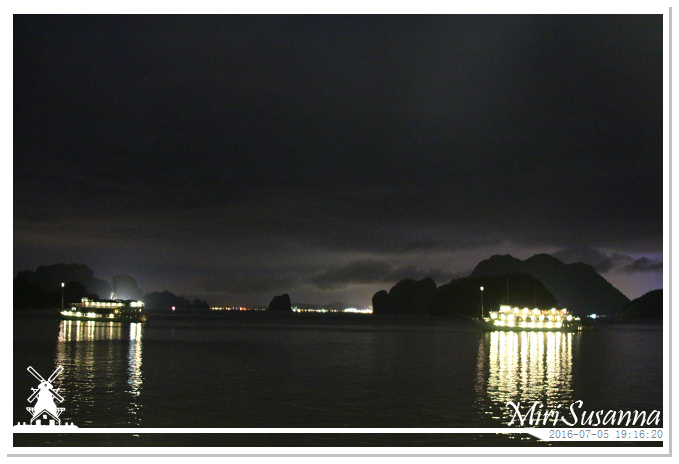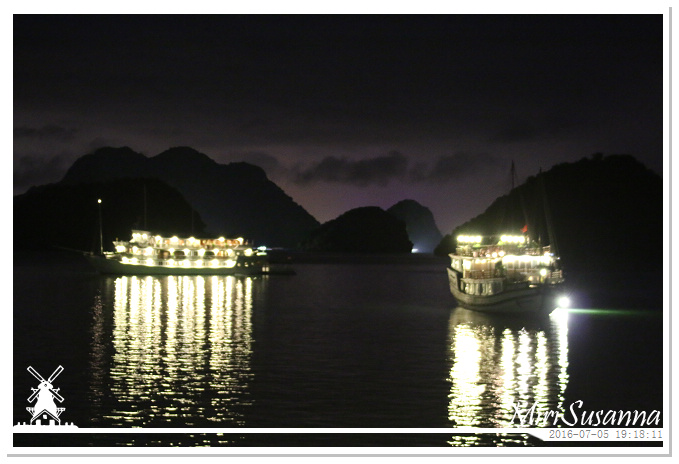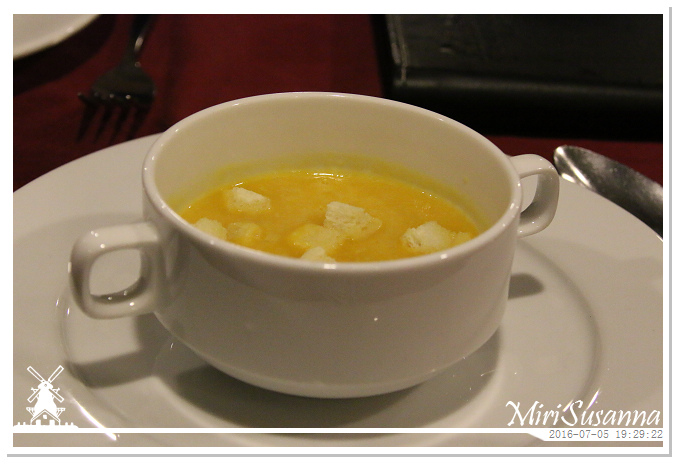 南瓜湯。
Pumkin soup.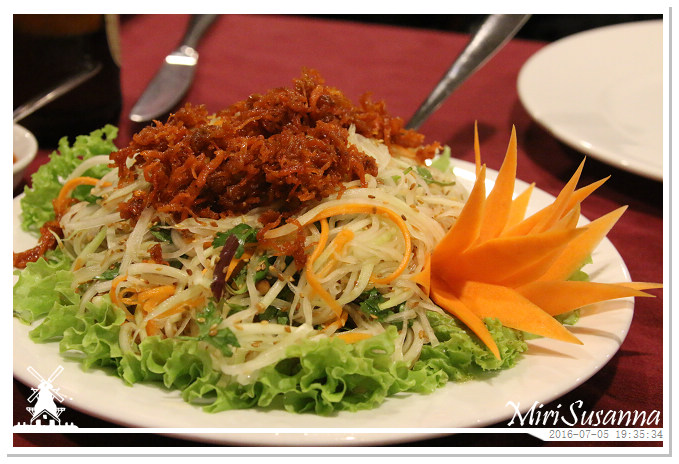 木瓜沙拉。
Papaya salad.


牛肉春卷。
Fresh spring rolls with beef.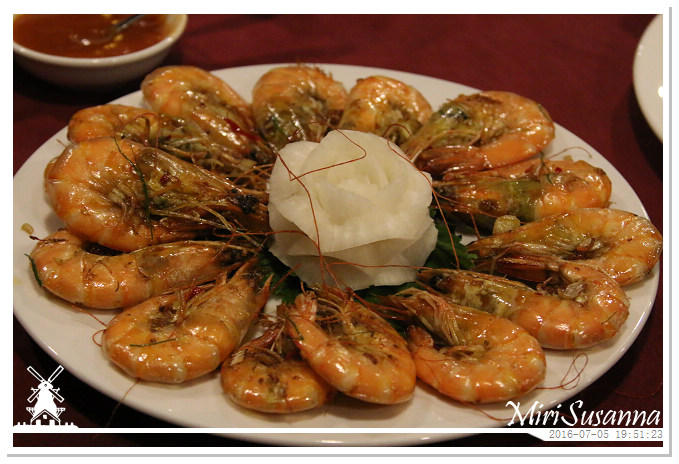 Fried shrimp with salt.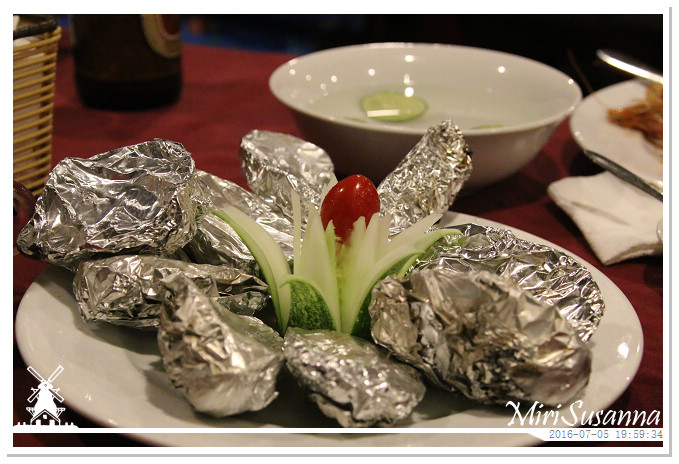 烤蠔。
Grilled Oyster with onion.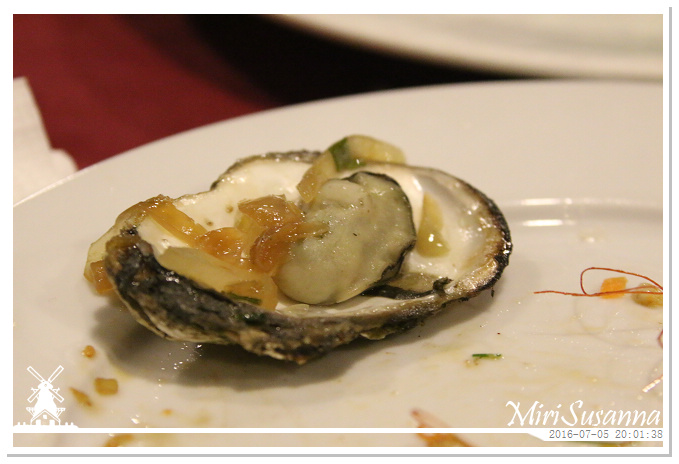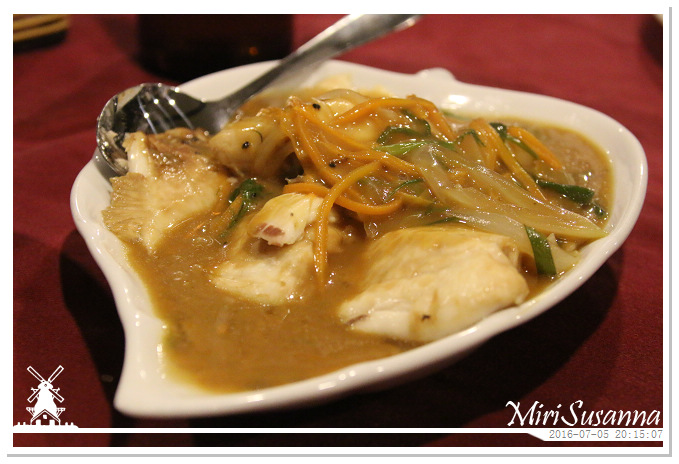 Steamed Ha Long Fish with Chinese sauce.


酸甜雞肉。
Sweet & sour chicken sauted.


空心菜。
Vegetable.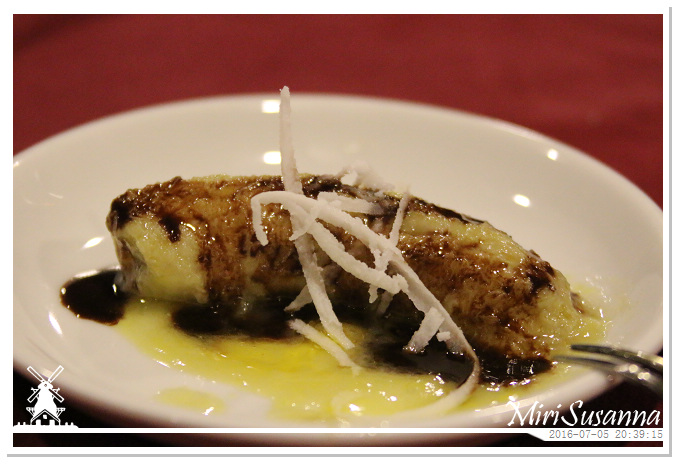 巧克力香蕉。
Burning banana with chocolate.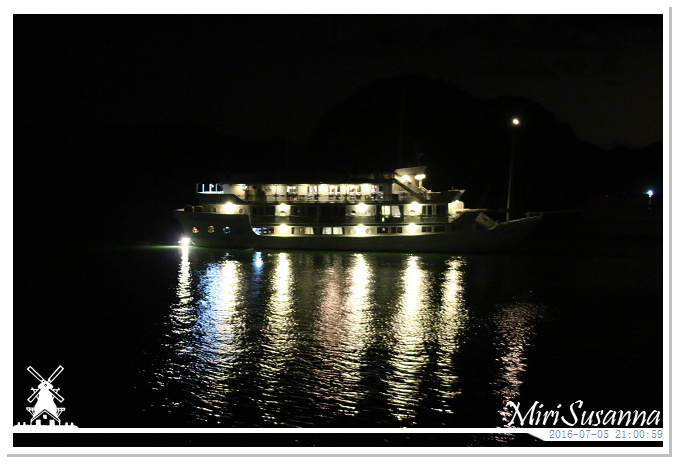 吃飽飯,坐在甲板上吹風。
After dinner, rest on deck.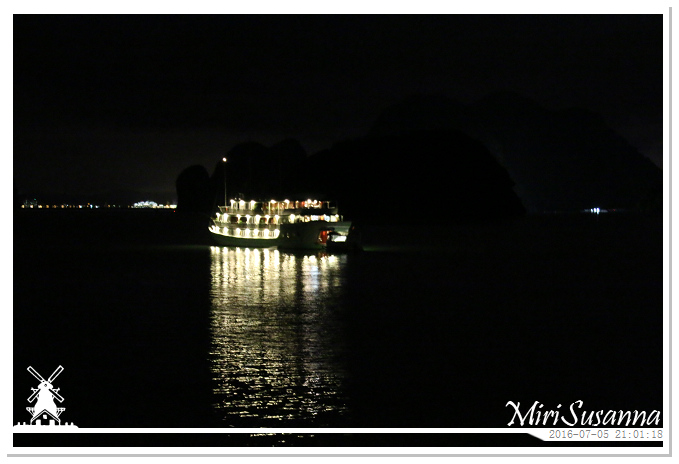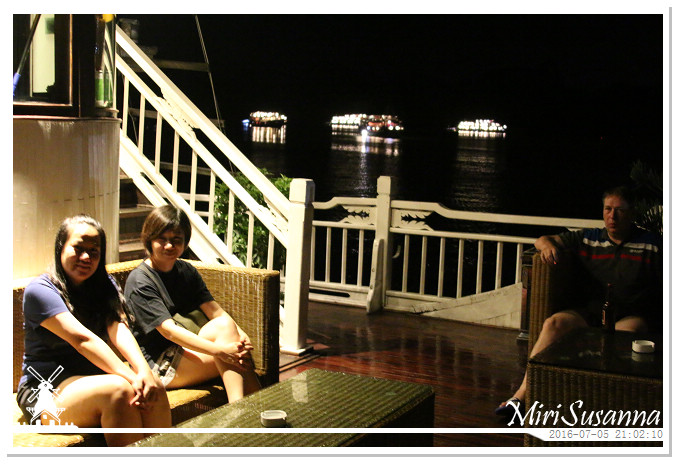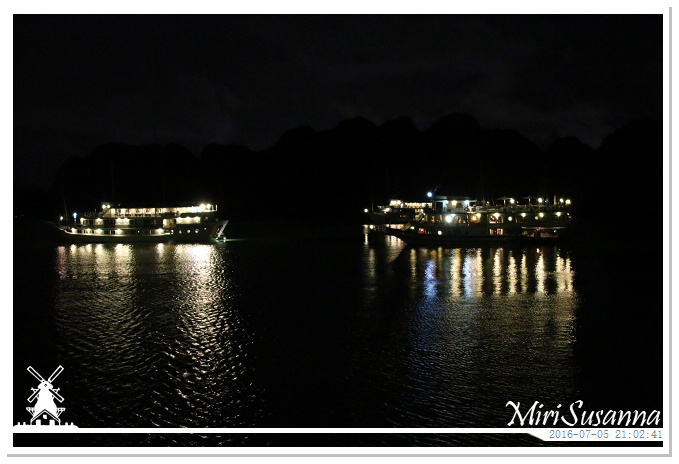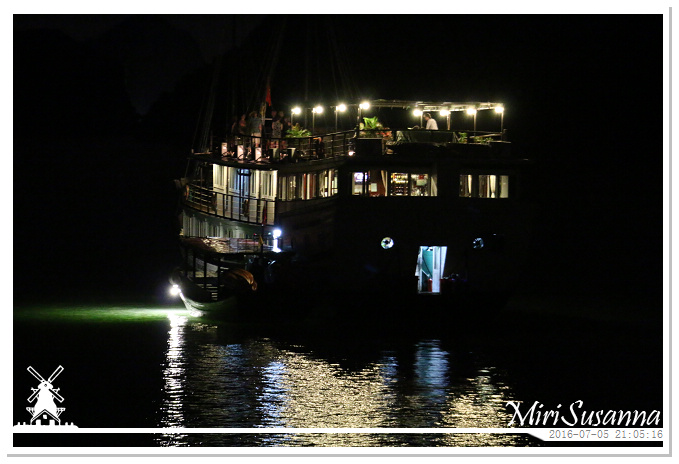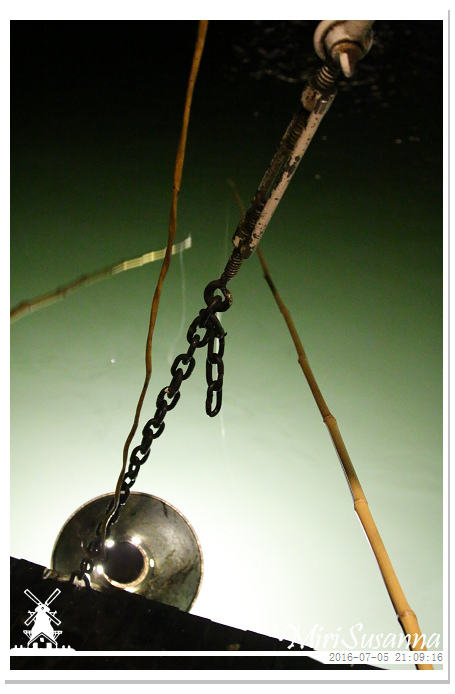 餘興節目:釣蝦。
Leisure activity: fishing shrimp.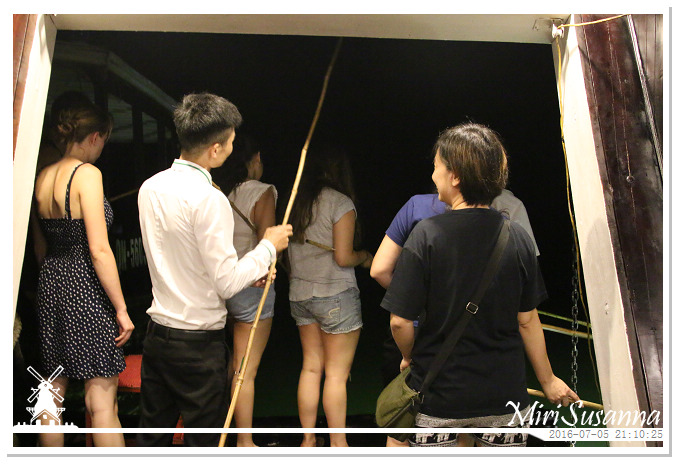 但船長說現在不是釣蝦的季節,純娛樂罷了!那我們就回房睡覺吧!
The captain said that it's not season of shrimps. Thus, it's time to bed for us!
(Our itinerary is unique and different, we will take you to the less touristy and enchanted sceneries)
DAY ONE
(Your hotel – Tuan Chau marina – Halong bay – Lunch – Amazing cave – Isolated peaceful lagoon for swimming – Local wine appetizer – Dinner – Onboard night activities)
07.45 – 08.15 approx
– Our guide will meet you at your hotel. The shuttle bus or private car pick up
– Enjoy the peaceful scenery as we travel through the countryside, farmlands and Red River delta
– Get your camera ready to take photos. Comfort break. The time from Hanoi to Halong bay is approximately 3 ½ hours.
12 – 12.30 approx
– Arriving Tuan Chau marina. Welcome aboard the cruise.  Refresh with our welcome drink. Meet the captain, crew in the cruise briefing
– Check into your cabin. Time to refresh and unwind
– Set sail as lunch is served
– Join us for a typical local lunch in the dining room or at the outdoor dining area. Mingling yourself in the stunning views of the Bay and it's dramatic limestone islets as we sail through the calm emerald waters heading to Maze cave
Afternoon
–    Arrive at Amazing cave (hang Sửng Sốt), explore the cave and find out how the cave was named Amazing.
–    Reach to the peak point of the cave for a breath taking panoramic view of the bay
–    Back to the boat, our cruise will take you to a stunning tranquilizing isolated lagoon for swimming or just simply relaxing on the boat with our spa service and mingle in the picturesque seascape.
–    Heading back toward the sleeping area
Early evening
–    Summit on the sundeck watching the sunset, enjoy our pre-dinner local wine appetizer. It's ideal time to make acquaintance with new friends, sharing your traveling experience or simply watching the sunset
–    An authentic Vietnamese menu is served
–    After dinner, reward yourself with a large selection of cocktails at our bar, or take for you one of our onboard activities: book reading, games, movies, and squid fishing…
DAY TWO
(Tai Chi – Breakfast – Vạn Giá floating fishing village – Cooking Demonstration – Lunch – Farewell at your hotel)
06:30
For the early risers join us for a Tai Chi session on the sundeck. Tai chi helps focus the mind and condition the body, joining Tai Chi session to full charge your energy for the day.
07:00 – 08:00
Local breakfast is served
08:00
–    Our guide will brief you information and the highlights about this fascinating floating village and its local community
–    Take your option either exploring the village yourself on kayak or comfortably capture the daily life of the fishermen on bamboo boat rowed by the locals.
09:00 
Check out the cabins, at your leisure while our cruise taking you pass by other beautiful highlights in the bay.
10:00
You will join with our short class of Cooking demonstration, how to make spring rolls before an early lunch is served.
12:00
Return to the shore and disembark from the cruise as our crew say farewell.
Transfer to minibus or private and return to Hanoi.
Arrival back at your hotel approximately 16:30
Included:
– Full equipped luxury en-suite cabin with A/C, hot water
– All meals on board (02 lunches, 01 dinner, 01 breakfast)
– Complimentary 02 bottled mineral water inside the cabin
– Complimentary morning tea and coffee
– Welcome drink
– Tai Chi
– Cookery demonstration
– Entrance and sightseeing fees
– Kayaking
– Local rowing boat
– Shuttle bus (round trip)
– Fruits and local wine party
– Internet wifi on dining room
– Fishing equipment
– English speaking guide
– On board insurance and service charges
Excluded:
– Beverages
– Tips and other personal expenses
– All other services not clearly mentioned above
Your smile is the most valuable return you can give our friendly crew. We have a 'No Tipping' policy on board
From: http://aclasscruises.com/stellar/our-itinerary/heritage-discovery-2-days-1-night.htm