位於雲南省迪慶藏族自治州香格里拉縣的獨克宗古城,建於唐朝、擁有一千三百多年歷史、是中國保存最好、最大的藏民居群。它是茶馬古道的樞紐,亦是滇藏公路的必經之地。"獨克宗"藏語為"月光城"之意。可惜,在2014年1月11日的一場火災,毀了這古城三分之二的建築,也毀了它的歷史文化價值。雖然師傅和導遊都不推薦去參觀這"廢墟",我們還是趁著回到酒店的時間還早,打的到月光廣場,逛逛獨克宗古城,也圓了大妹和藏獒合照的心願。
Dukezong, or Dorkhar, is a Tibetan town in Shangri-la County, Deqen Tibetan Autonomous Prefecture, Yunnan province, China, with more than thirteen hundred years history. It's a main city where the ancient Tea-Horse Road and the China National Highway 214 (G214) pass. At January 11th of 2014, a fire broke out destroying 2/3 of this city, and cause a huge lost of its historical and cultural value. As we could arrive Shangri-La early in the afternoon, we decided to take a taxi to visit this lost city. Meanwhile, Jessie made her dream come true to have some pictures with a Tibetan mastiff.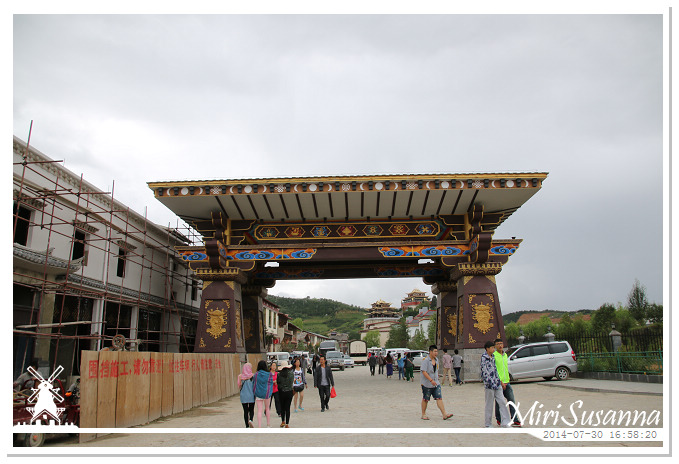 來到獨克宗古城。
Arrive Dukezong Ancient City.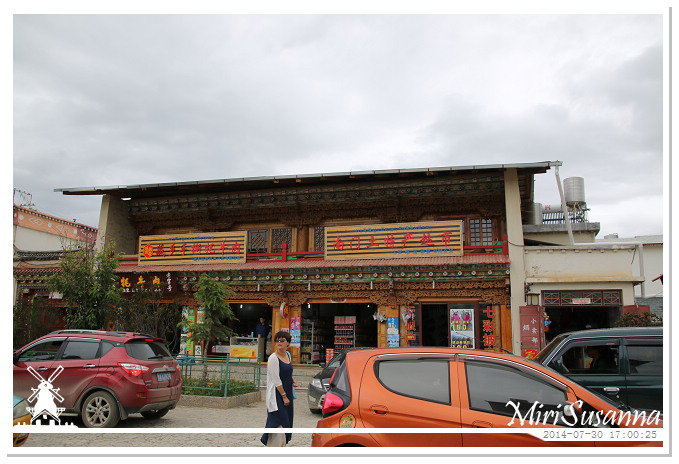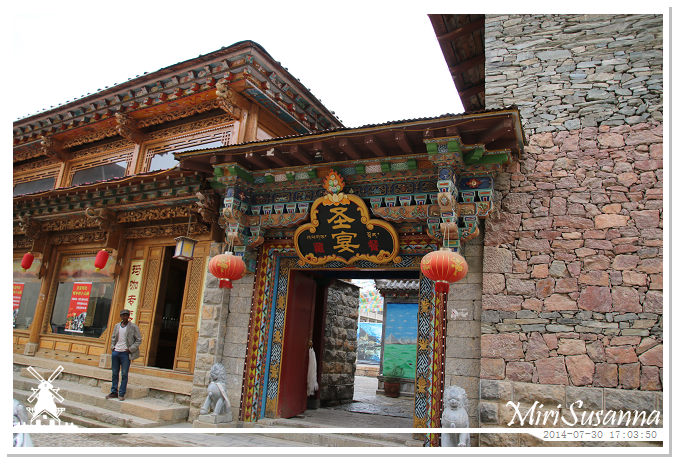 Fresh new buildings of restaurants and hotels in sight.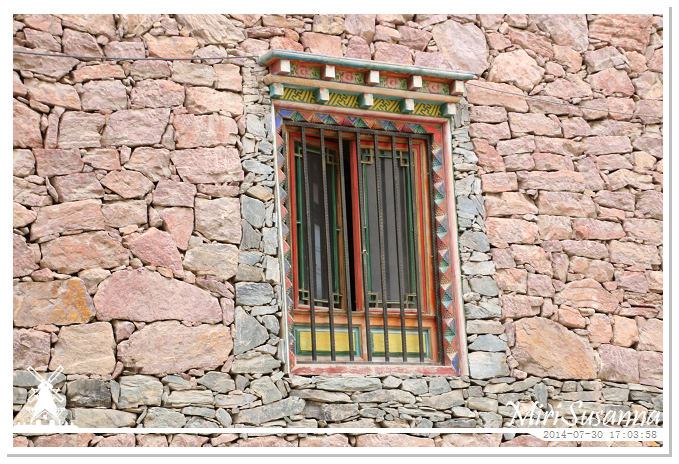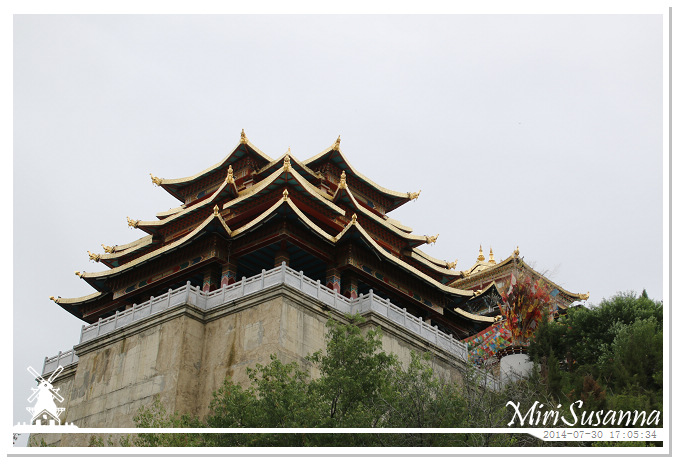 來到未被大火波及的城區。
This part of the city had escaped from the fire.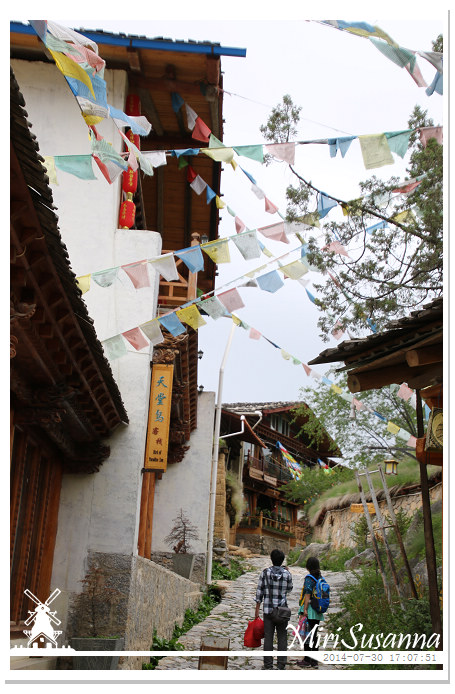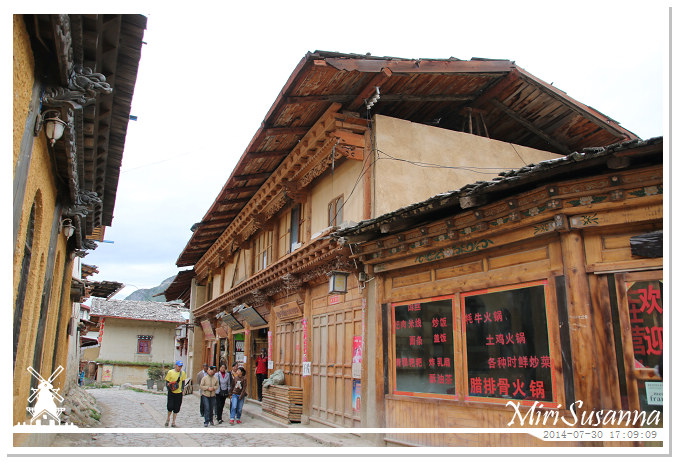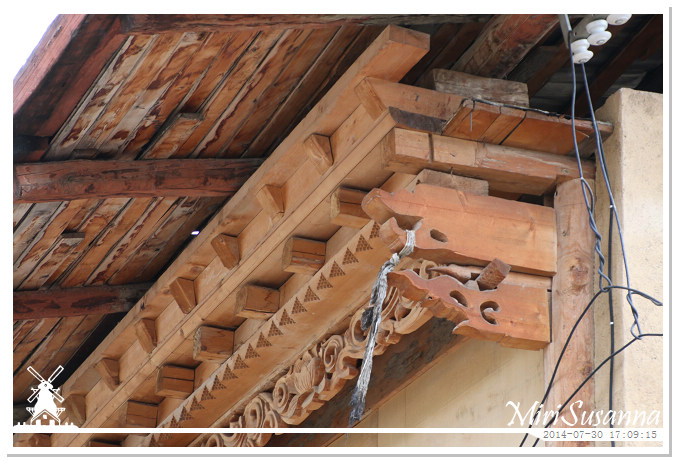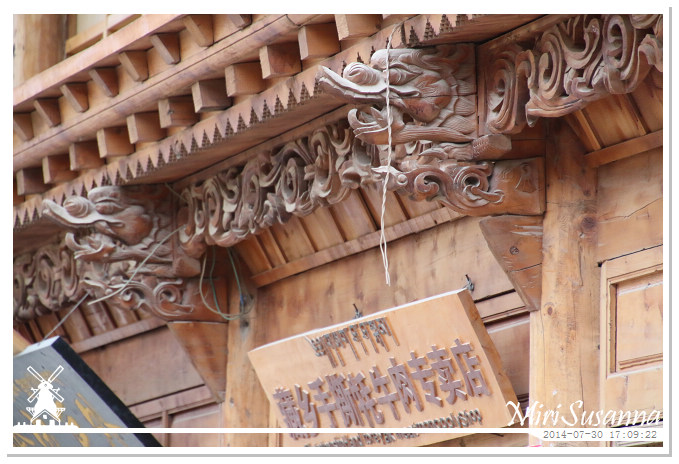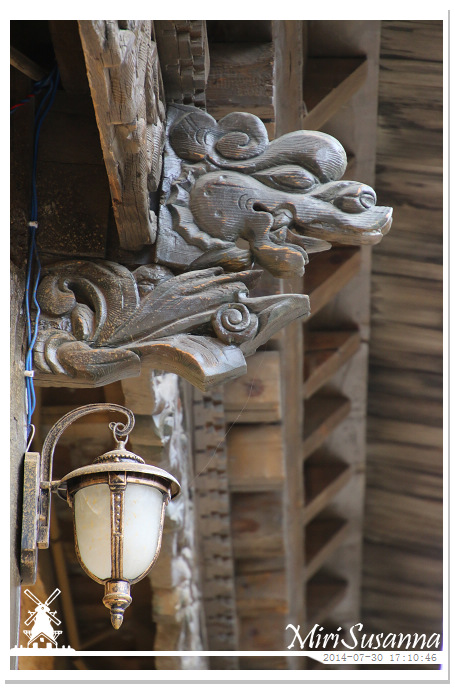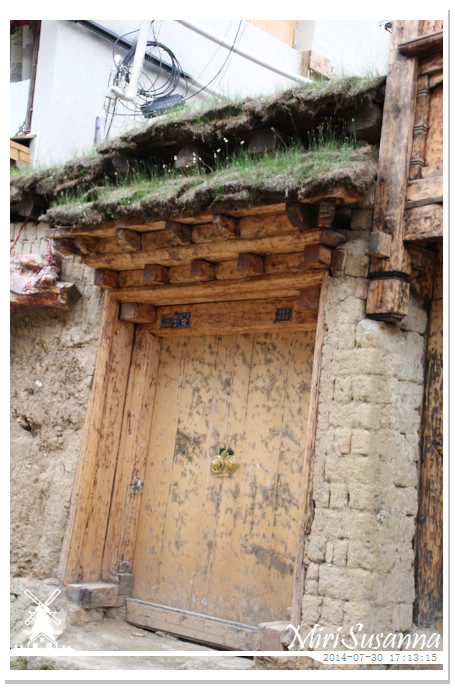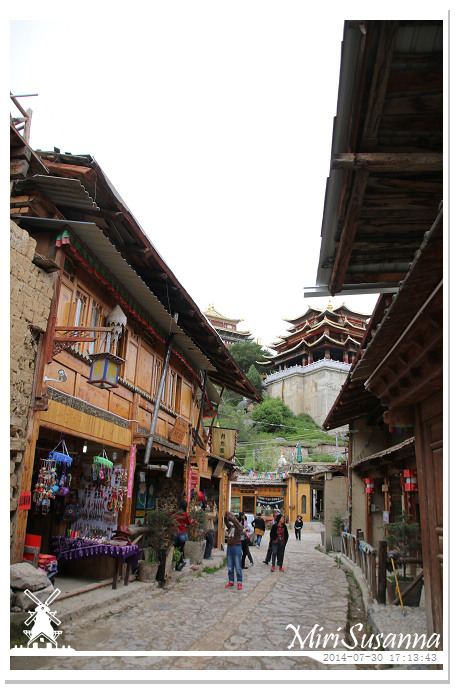 單看它的建築架構和佈局,就感受到它與其他古城迥然不同的地方。
It catches your eyes by its unique building structure and Tibetan style.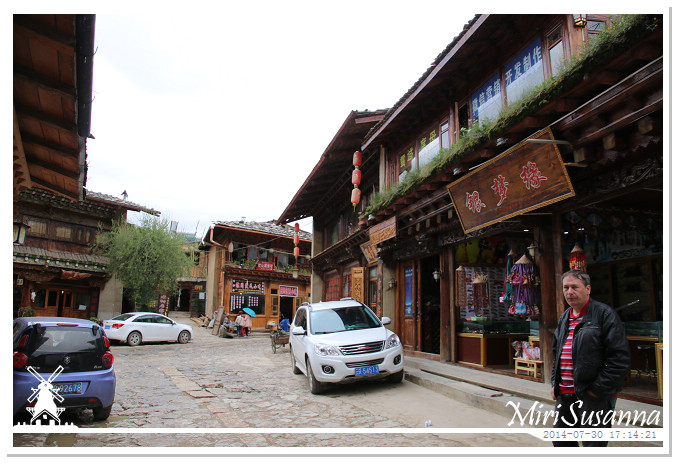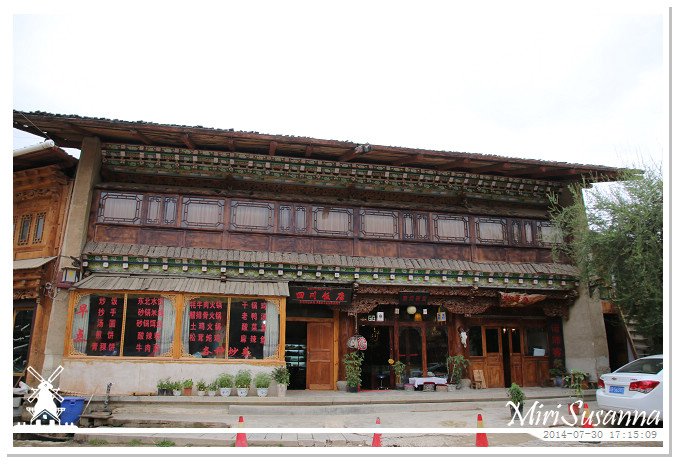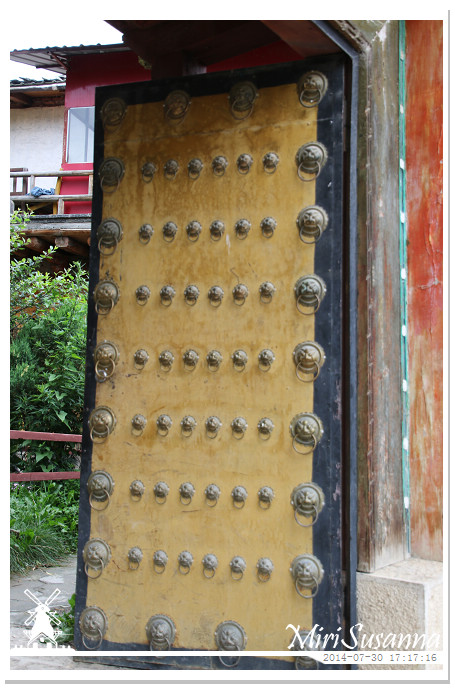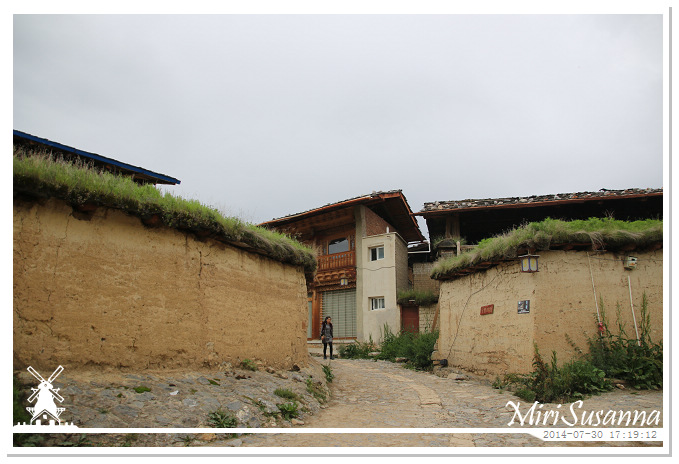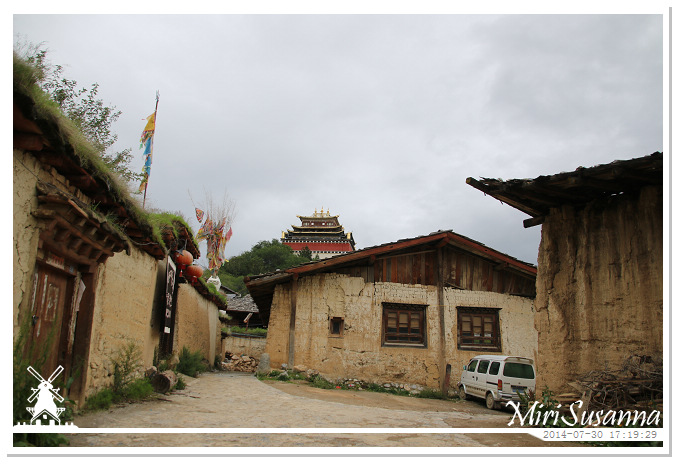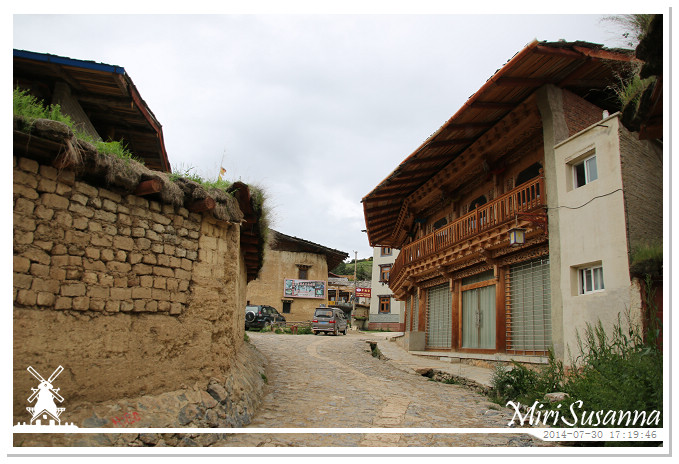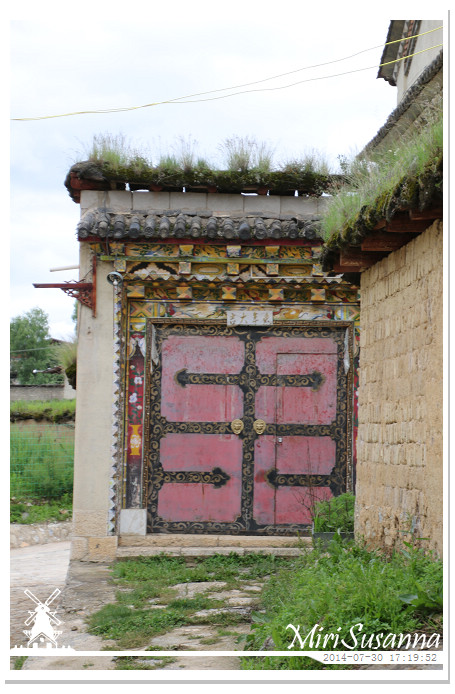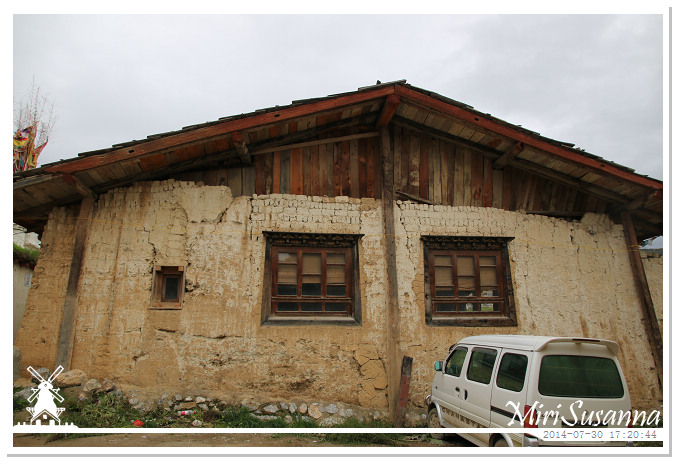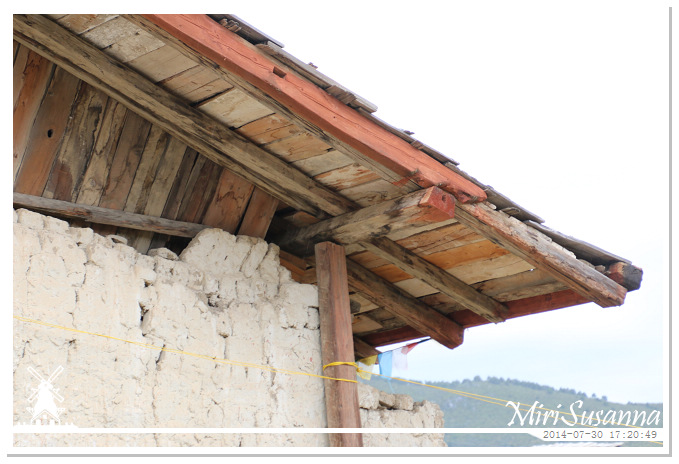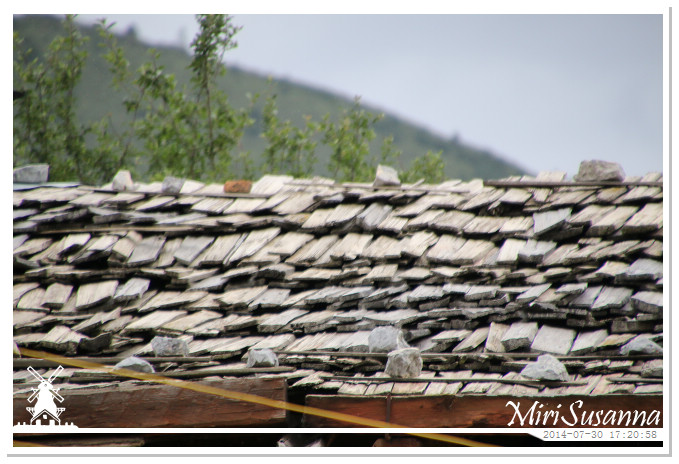 木塊拼成的屋頂。
Wooden roof.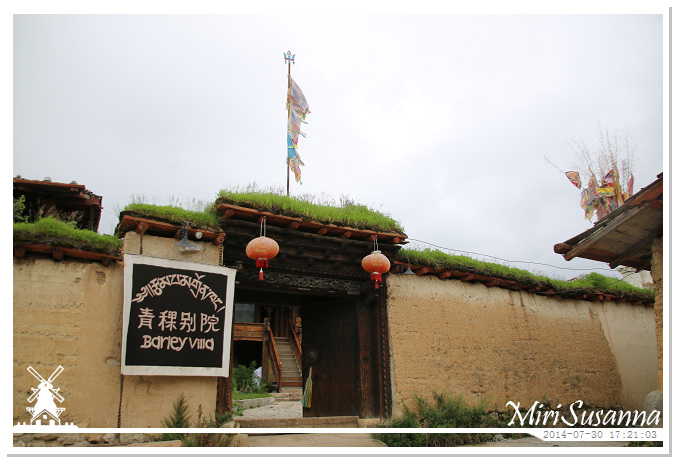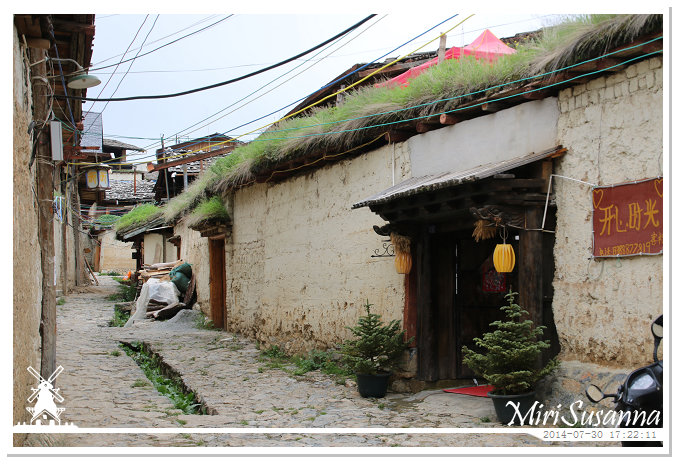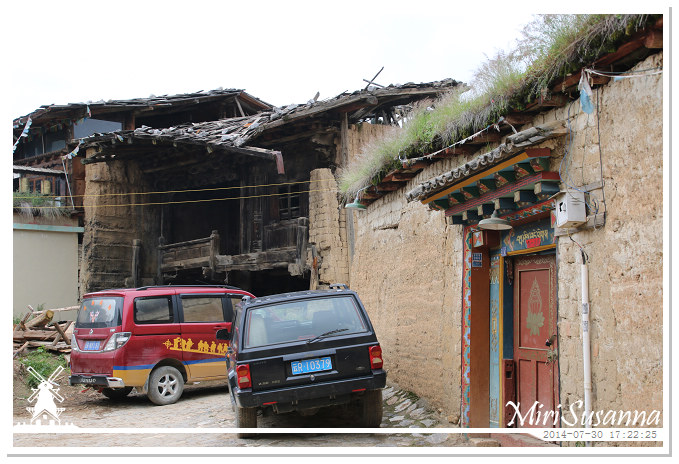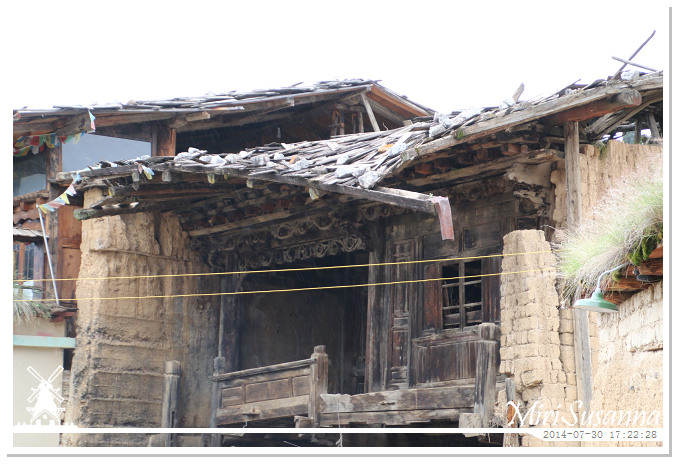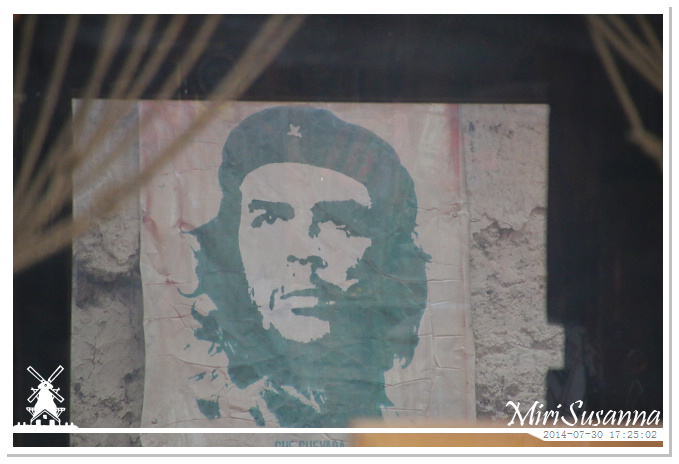 回到月光廣場。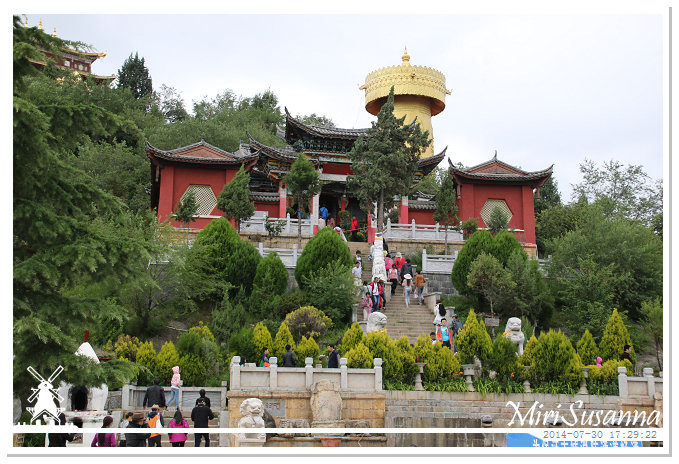 龜山公園。
Guishan Park.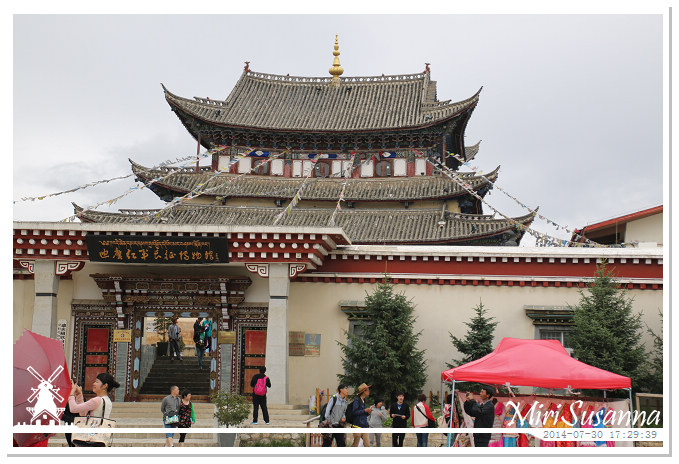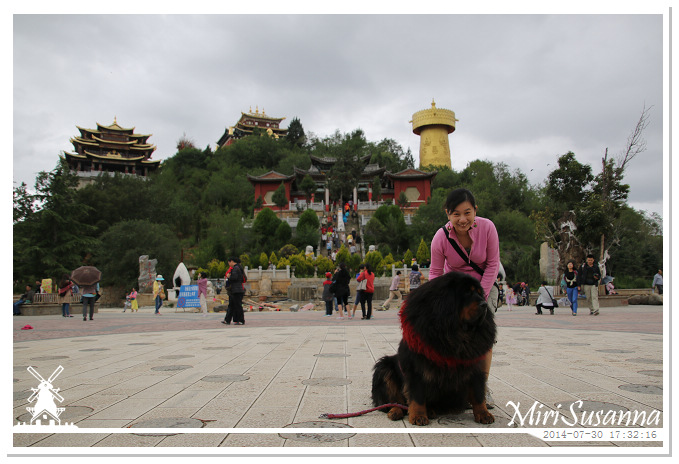 月光廣場上。
Happy Jessie with Tibetan mastiff at Yueguang Square (or Moonlight Square), background is Guishan Park.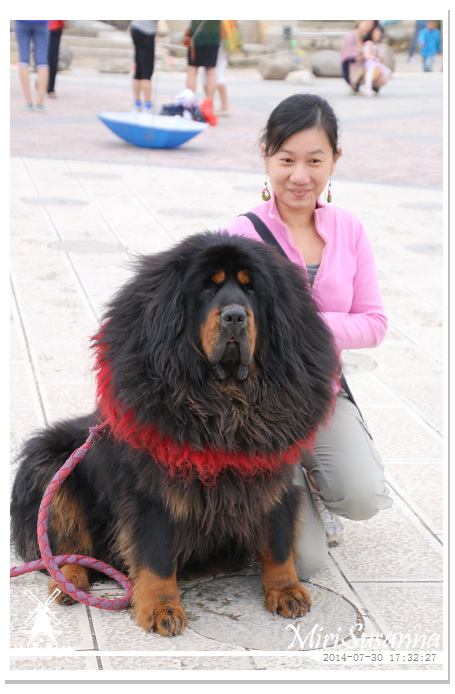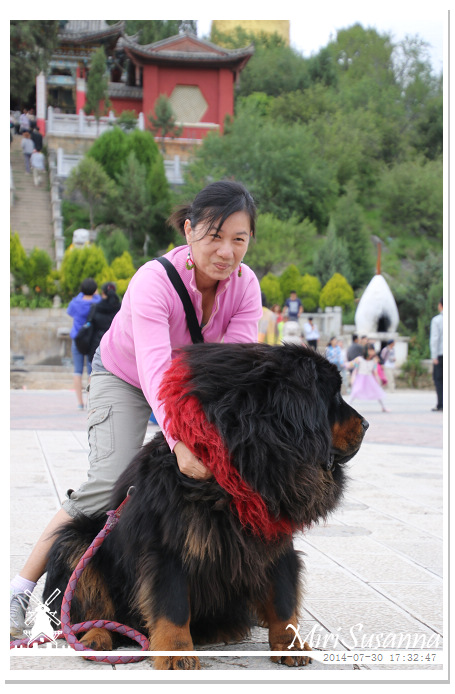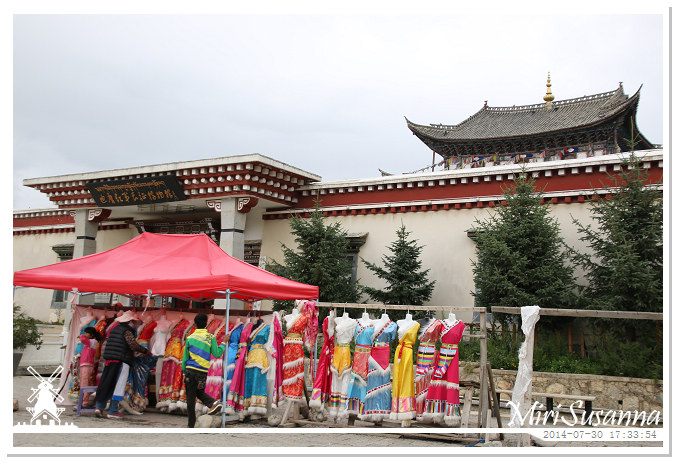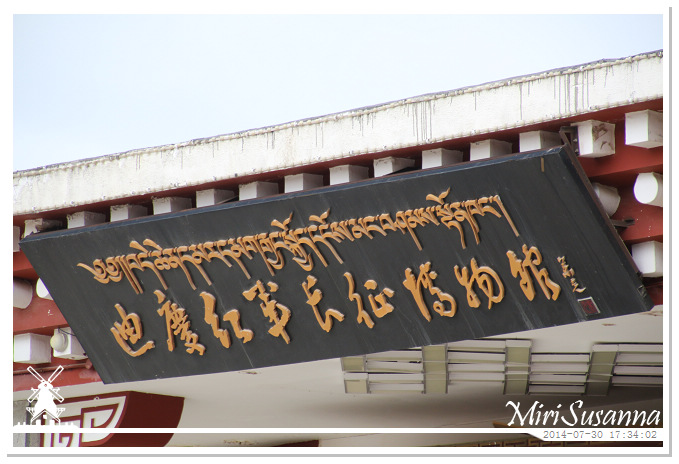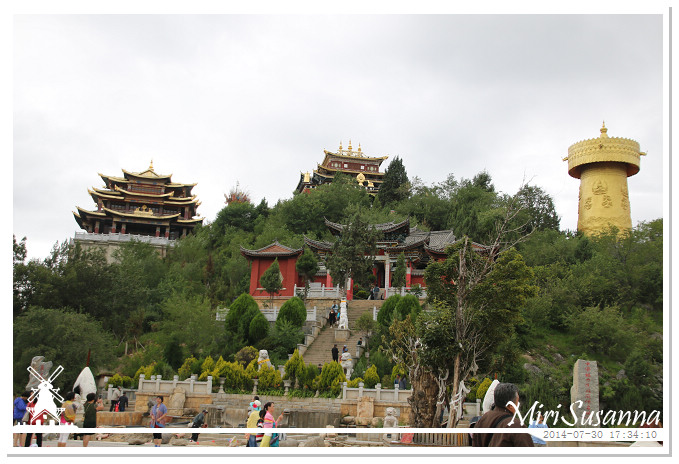 來去龜山公園走走。
Let's go to Guishan Park.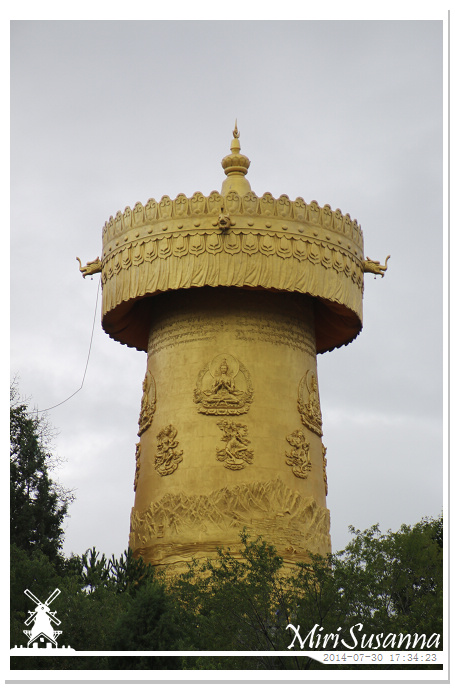 據說這是世界最大的轉經筒。
This Tibetan prayer tube claims as the largest one of the world.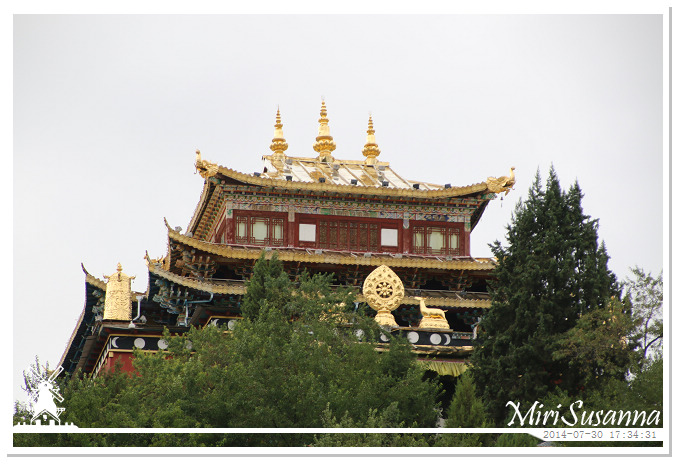 龜山寺。
Guishan Temple.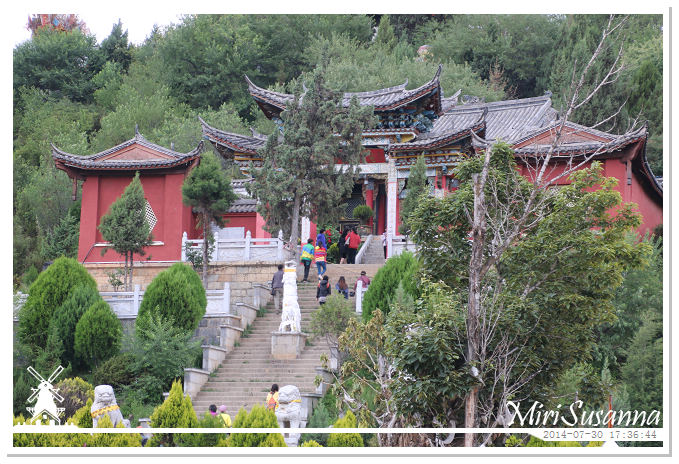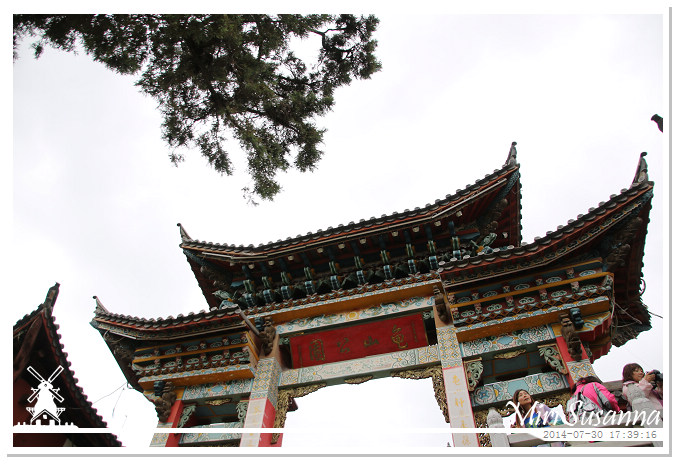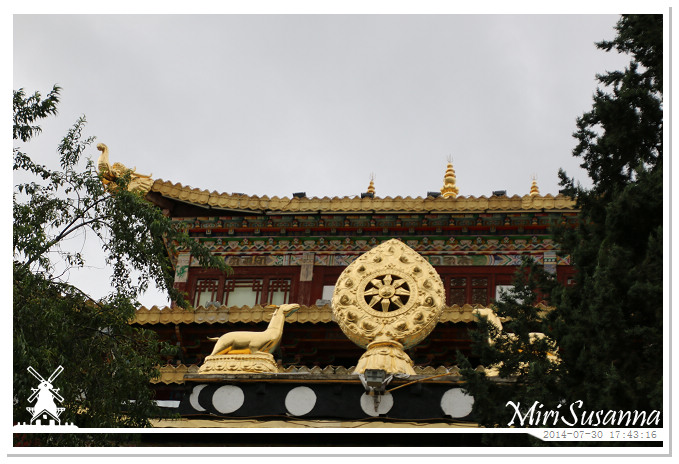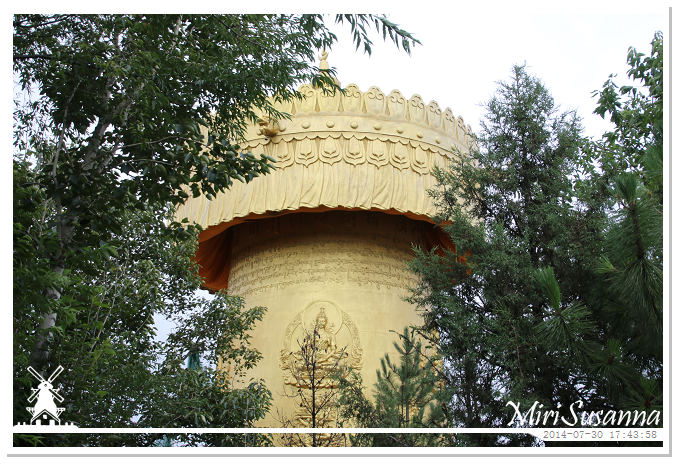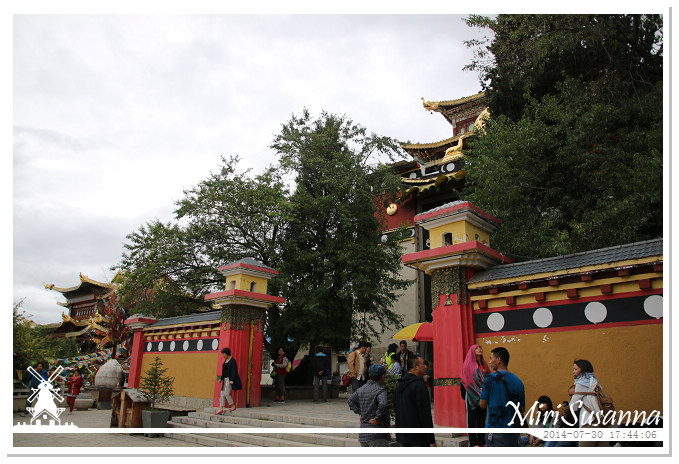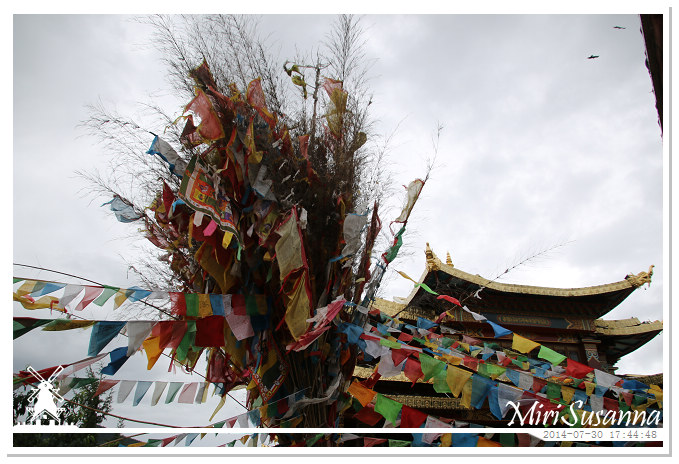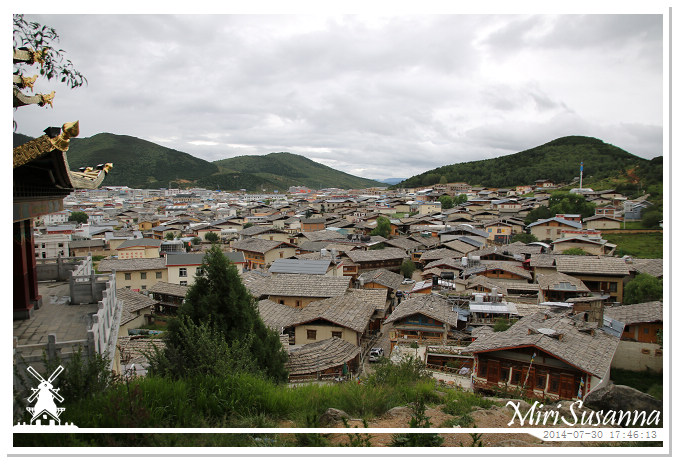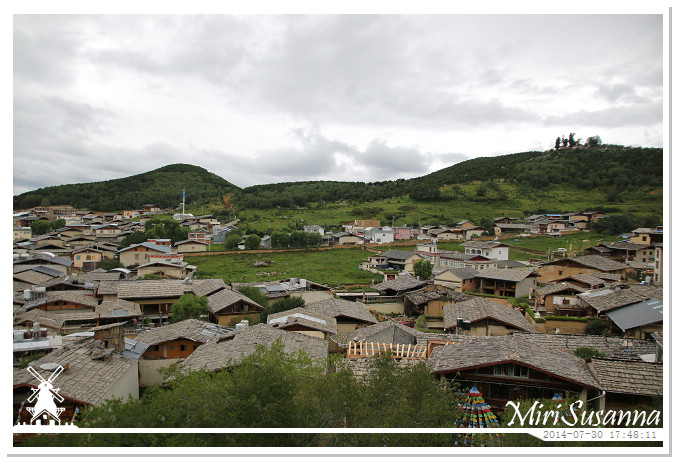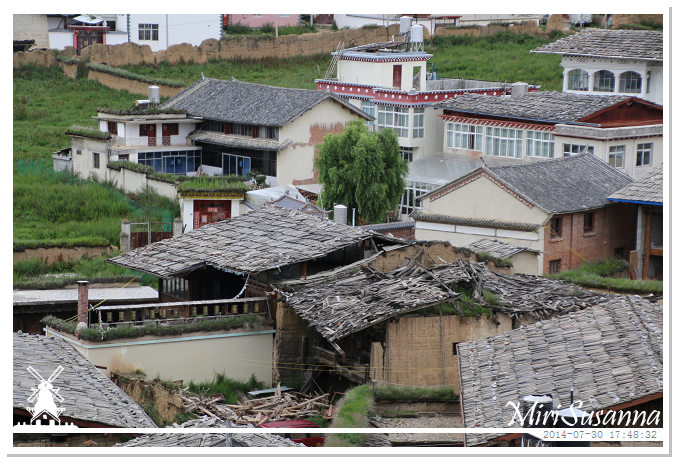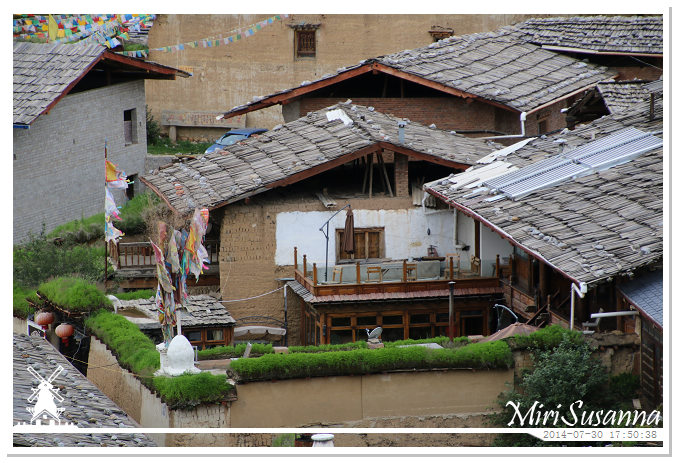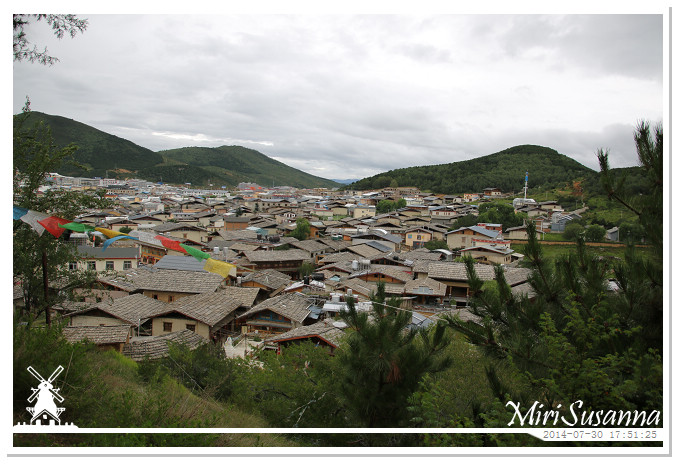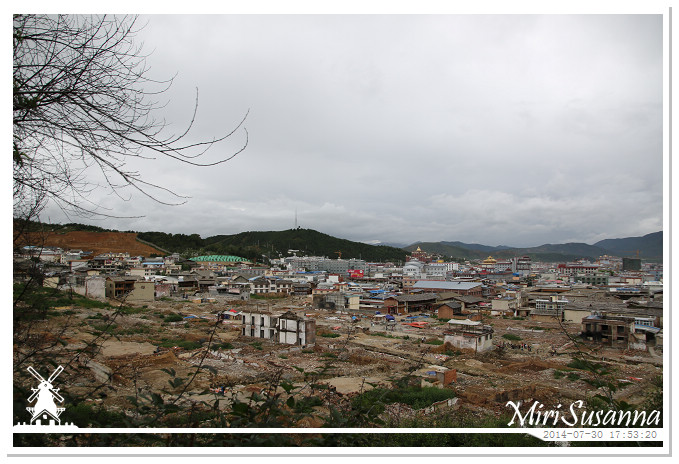 付之一炬的古城遺址。
This part has been destroyed by fire.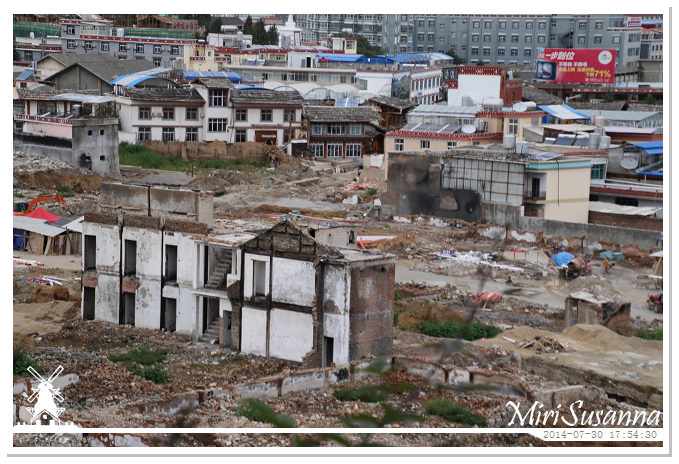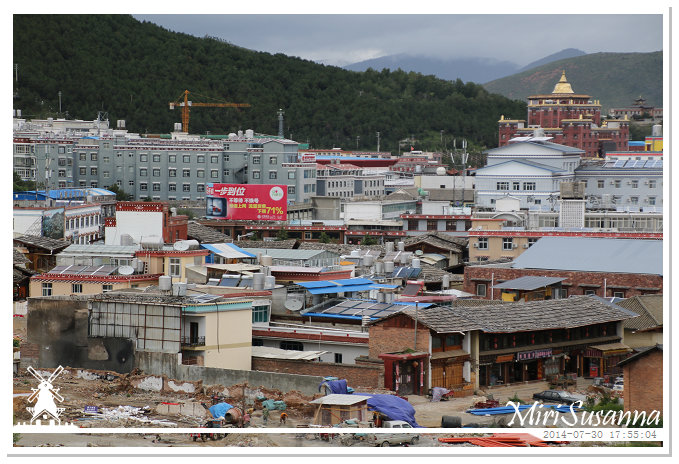 看到壇城廣場的建築了。Building at Tancheng Square in sight.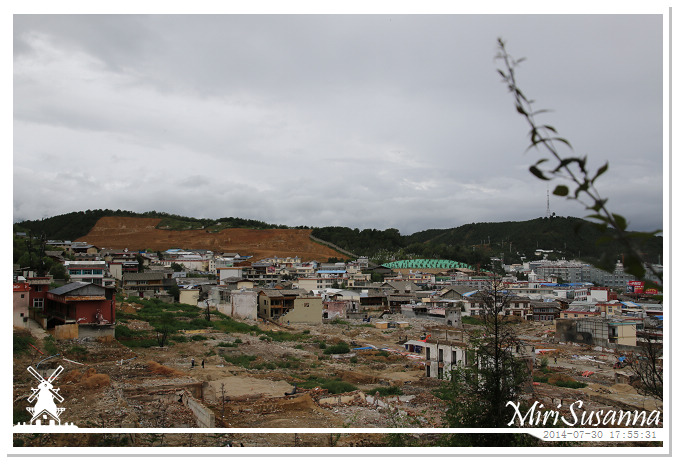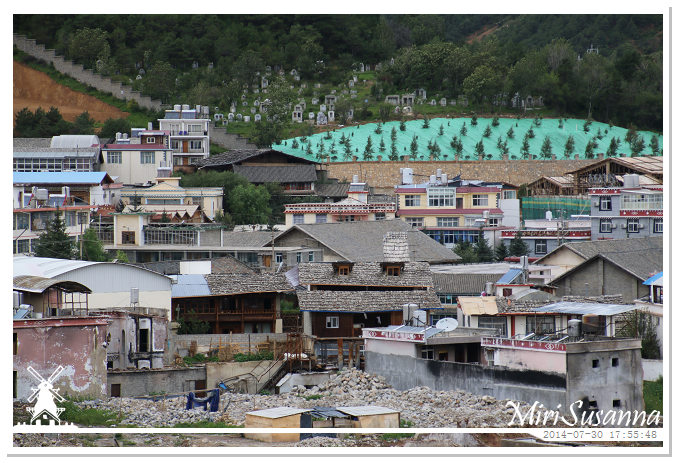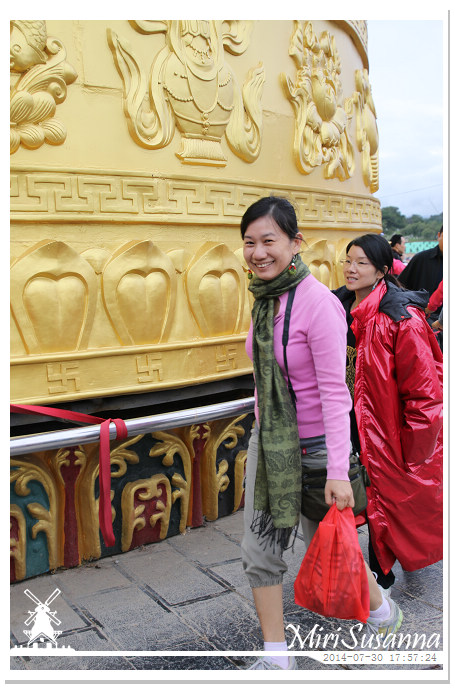 大妹也來拉轉經筒祈福。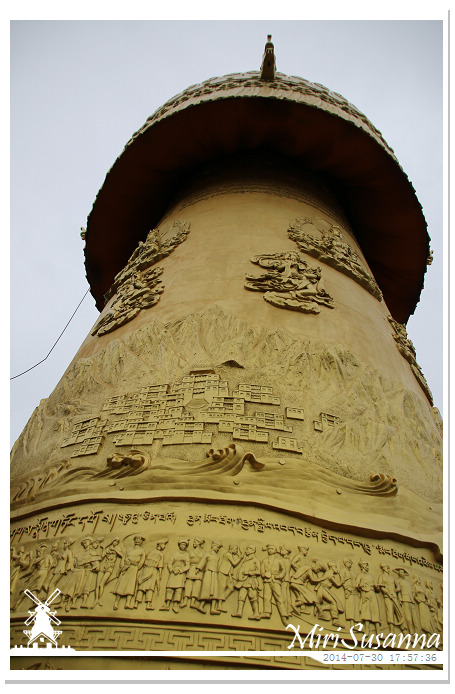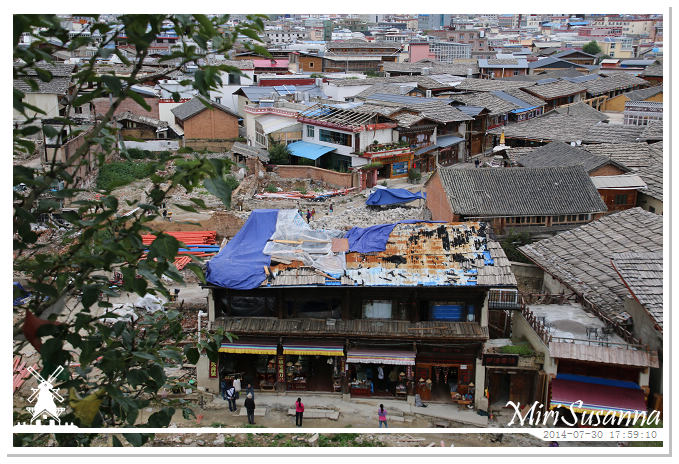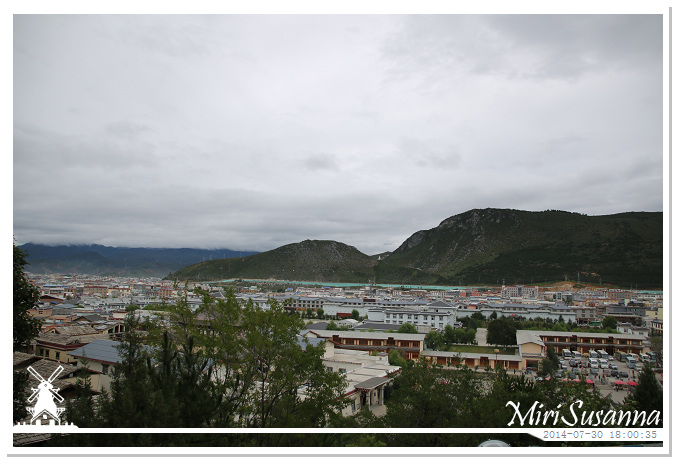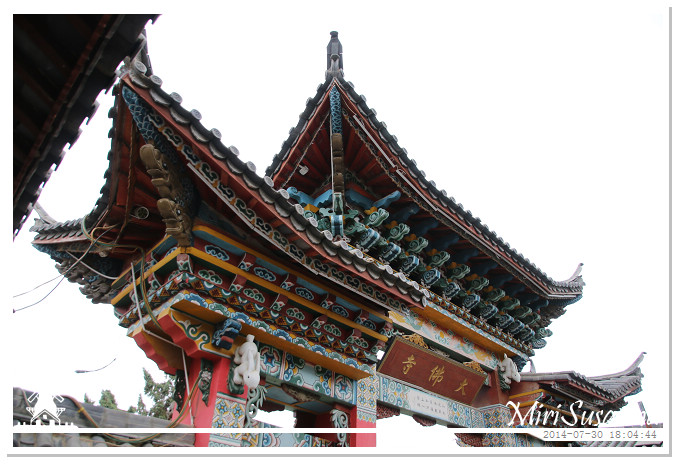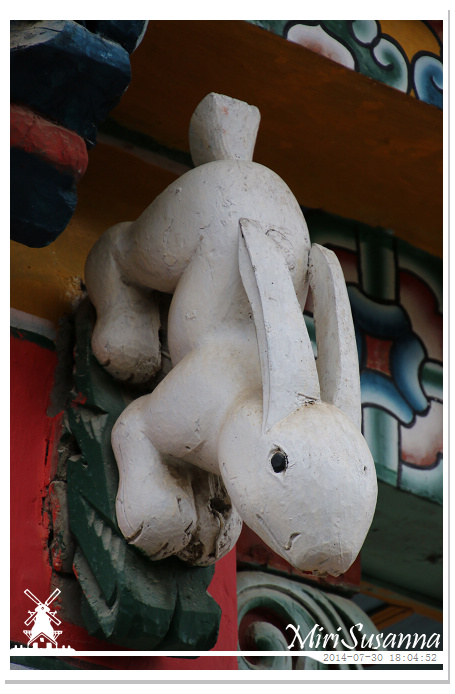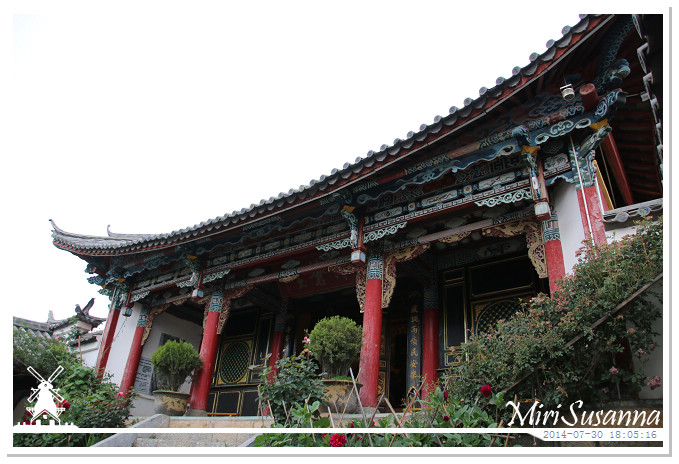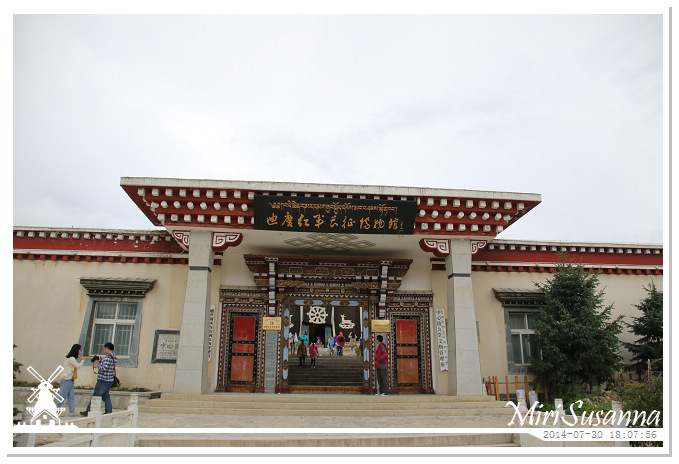 迪慶紅軍長征博物館。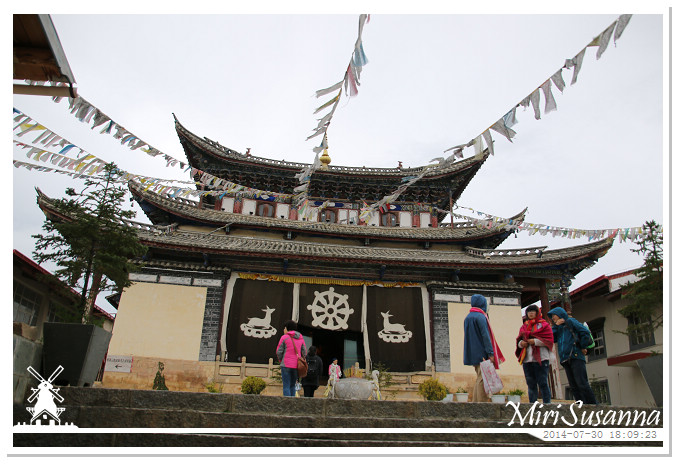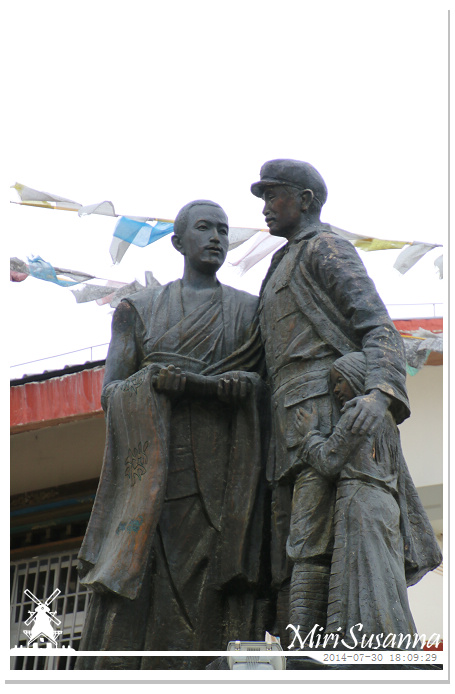 晚餐時間。
Time for dinner.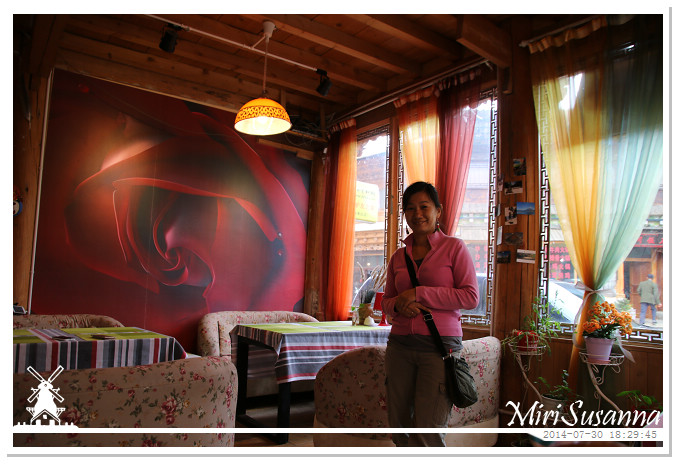 沒錯的話,這餐廳的女主人來自台灣。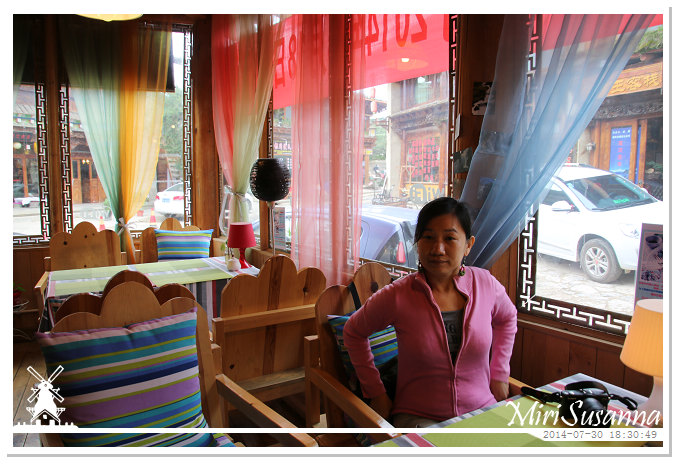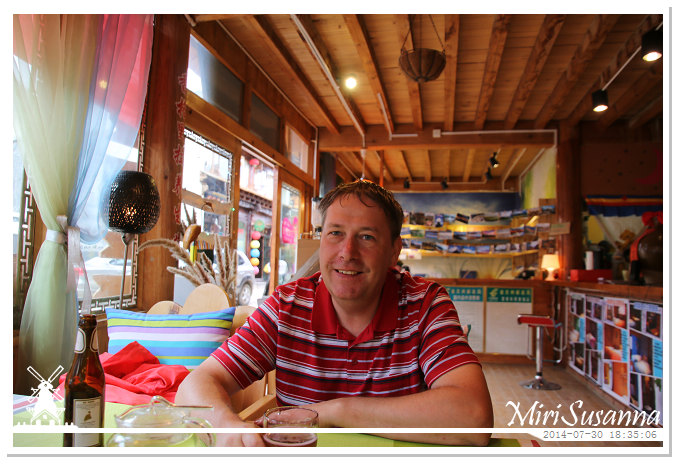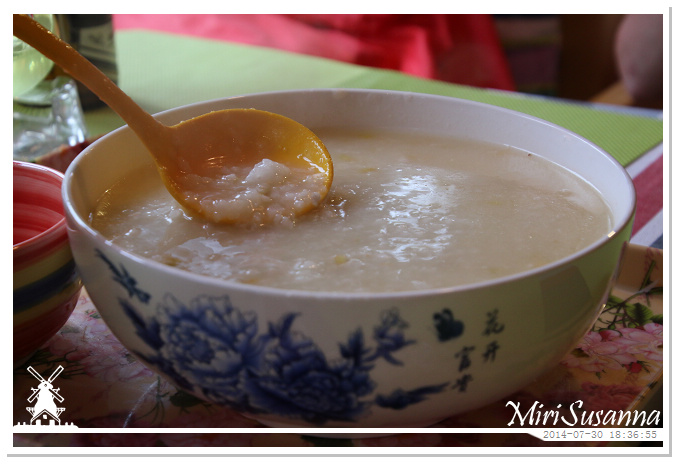 小米粥。
Porridge.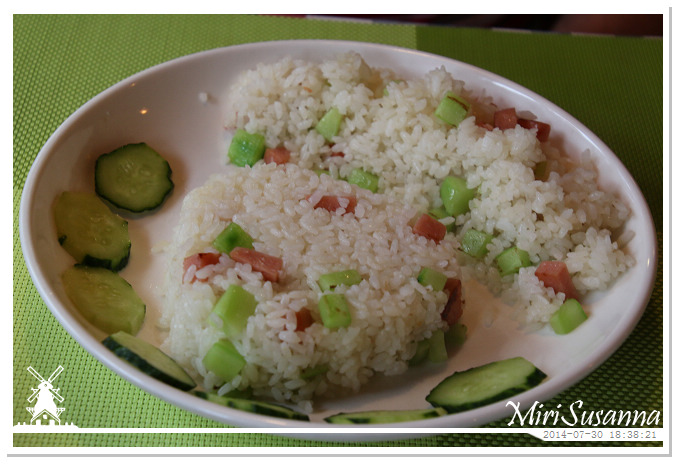 炒飯。
Fried rice.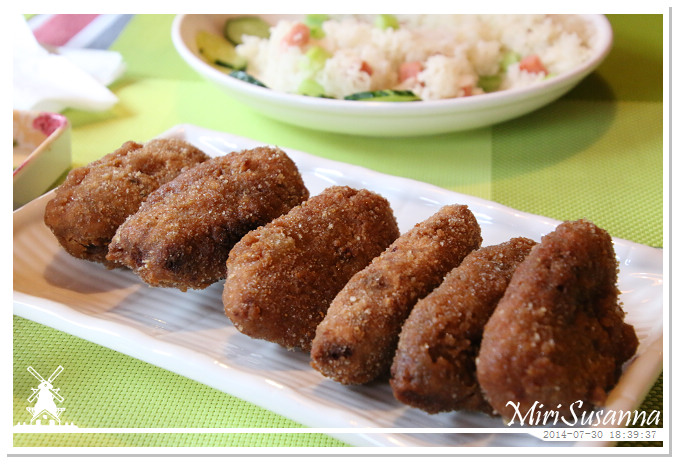 炸雞翅。
Fried chicken wings.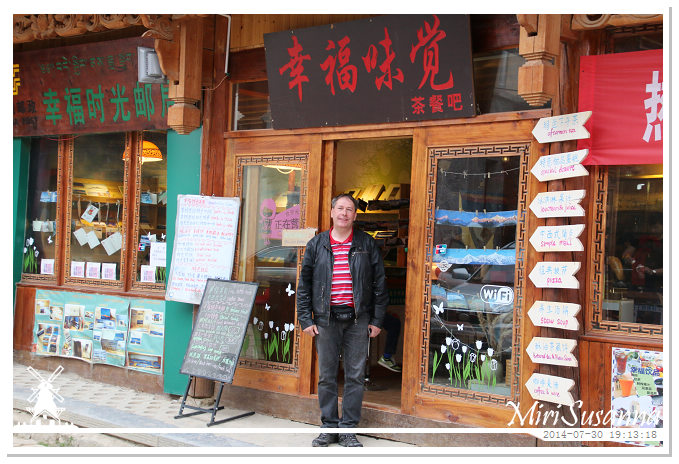 幸福味覺茶餐吧。
A Taste of Happiness.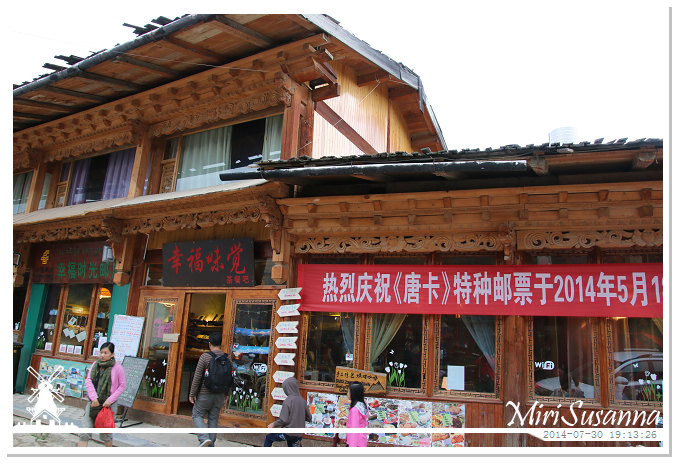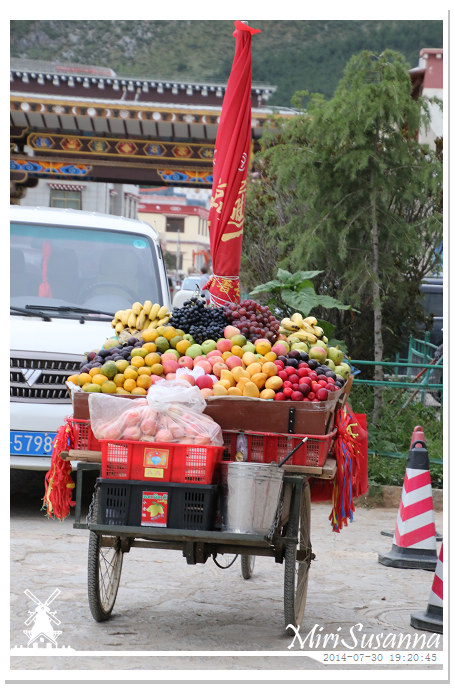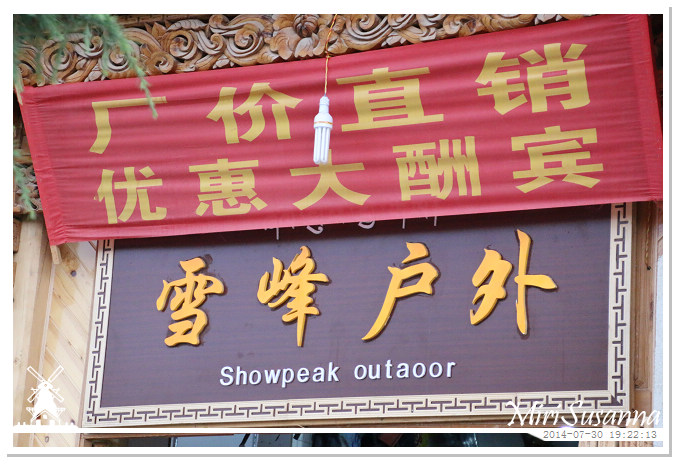 A lot of unbelievable English translation here. This's an example: "Snowpeak Outdoor".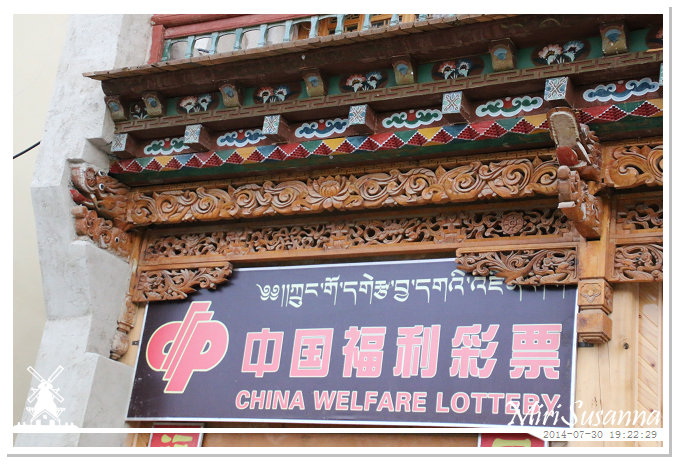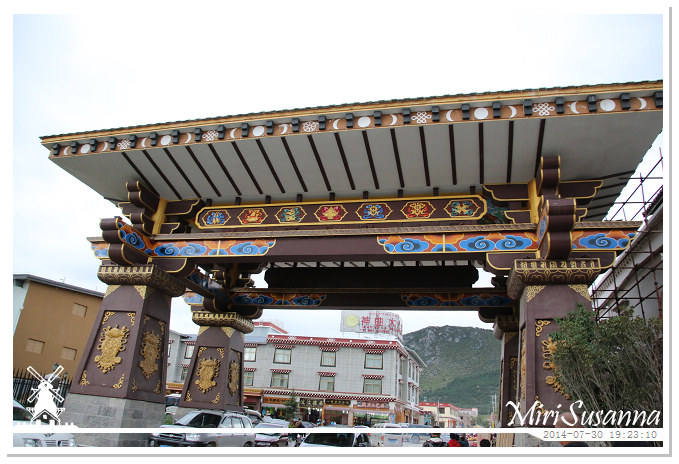 Goodbye, Dukezong!