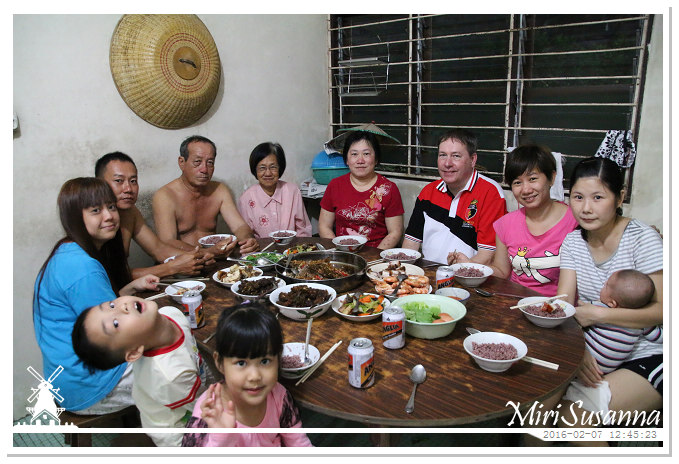 今年回美里與家人歡度農曆新年,在家窩了快兩個星期,難得有實實在在"回家"的感覺。這次回美里的照片就依時間貼圖,分成幾篇上載。
[NL] Dit jaar zijn we in Miri geweest tijdens Chinees Nieuwjaar. Bijna twee weken thuis gebleven, had ik echt zo'n rust gevoel dat ik thuis ben geweest met familie en niet alleen vakantie ben geweest. Ik ga de foto's hier delen in een paar artikelen volg de data.
[EN] During Chinese New Year, we were in Miri for the celebration. For almost two weeks, I really had a wonderful time with family without a lot of tourist activities. I will share the pictures here in a few articles.

~。06-02-2016 Day 1 in Miri。~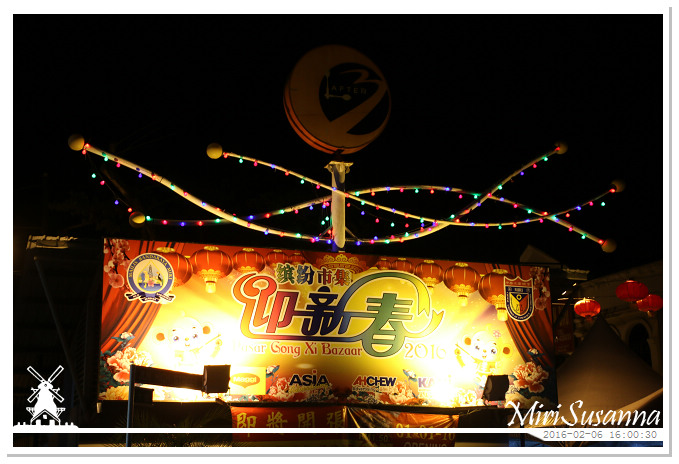 經過二十四小時,我們從恩荷芬抵達美里,然後直擊市區的繽紛市集。
Na 24 uur reizen, we kwamen aan Miri en daarna meteen naar de Chinees Nieuwjaarmarkt in het centrum.
After 24 hour travelling, we arrived Miri and then went to the Chinese New Year's market in city centre immediately.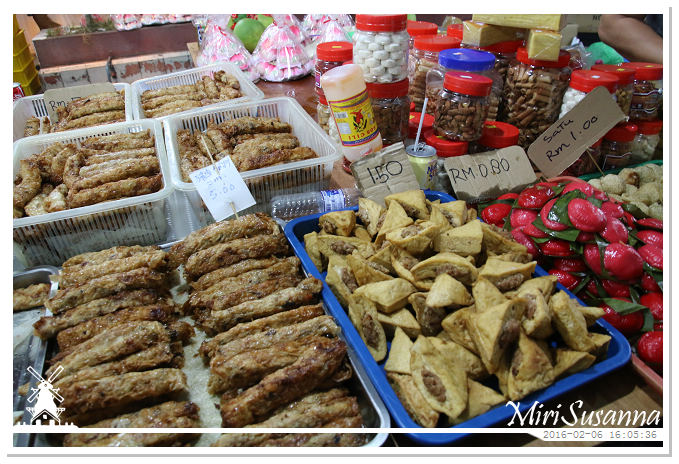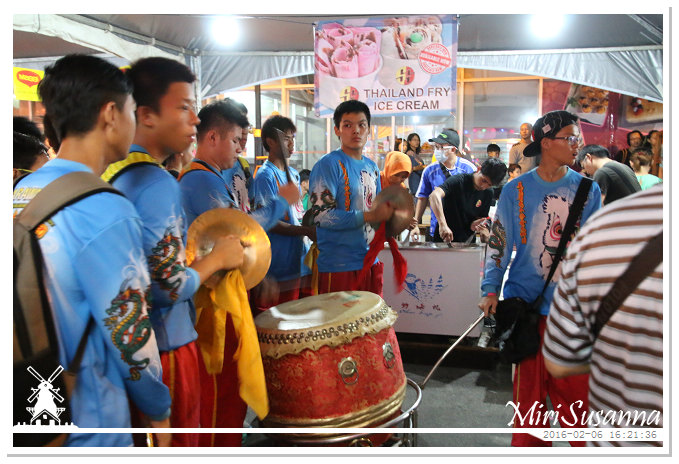 舞獅。
Lion dance.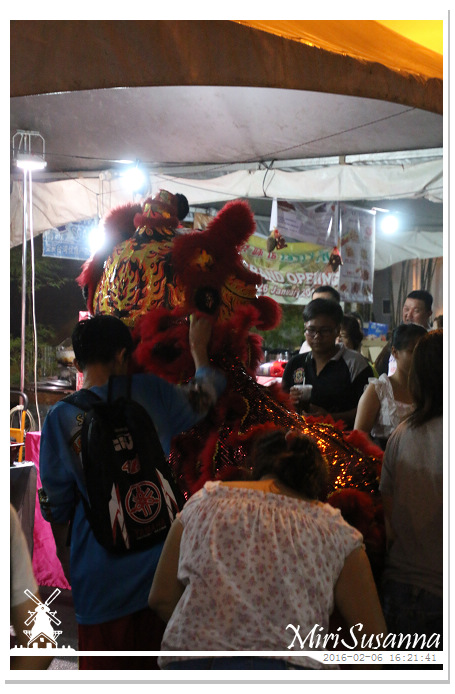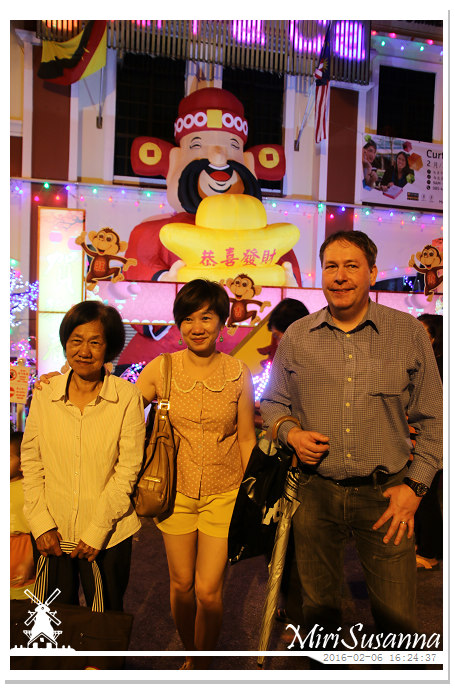 紅彤彤的新年擺飾。
Chinese New Year's decorations.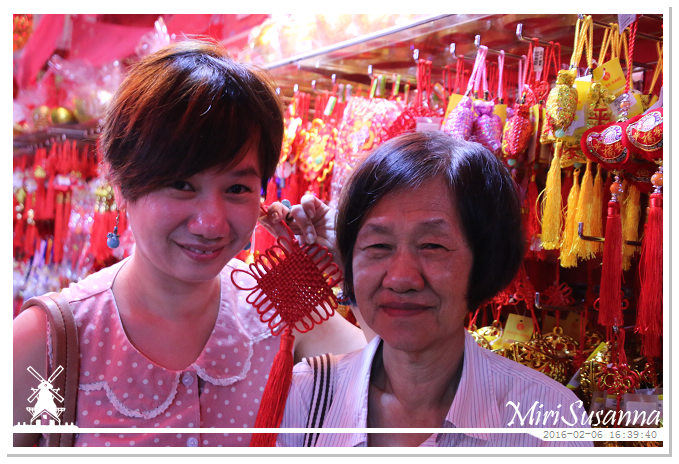 大妹和媽媽。
Jessie with mum.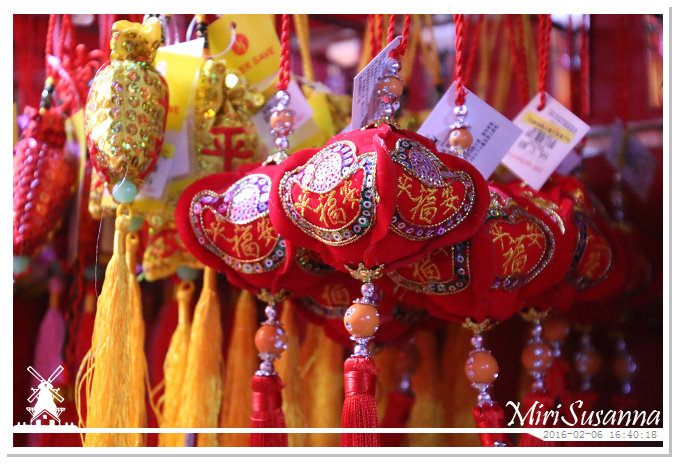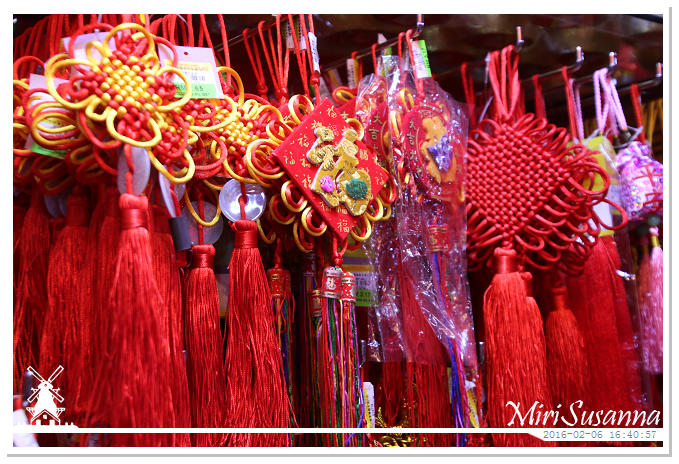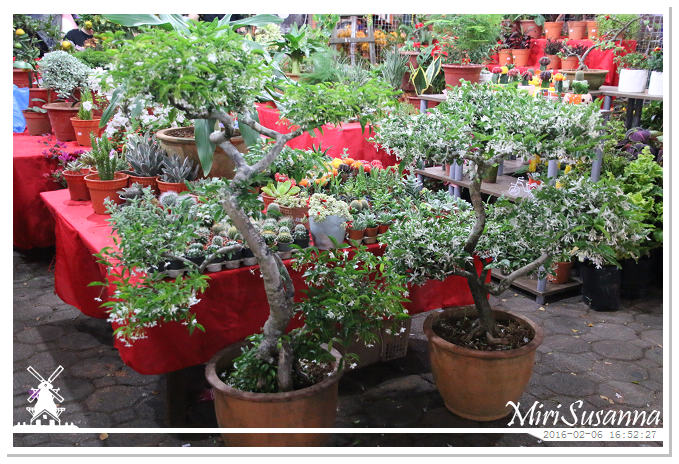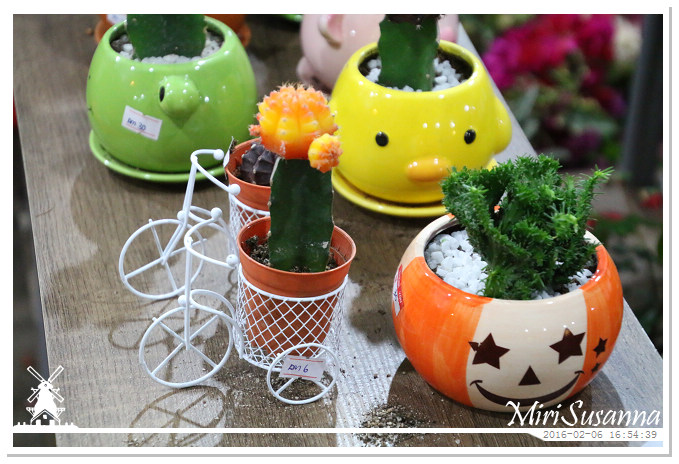 有點台灣夜市的感覺。
A little bit feels like at Taiwan Night Market.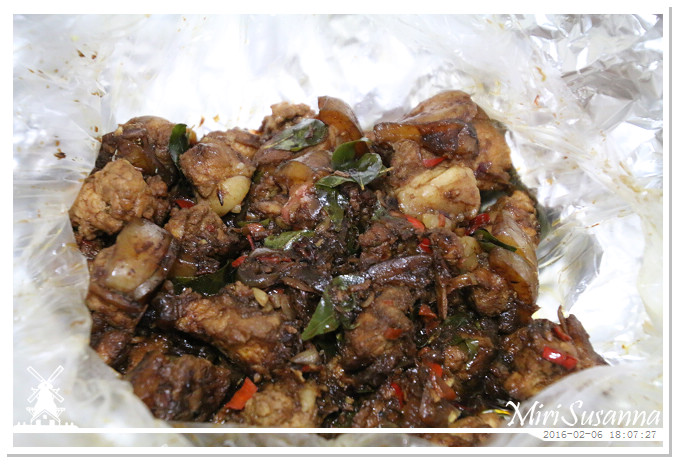 為年夜飯加菜,大弟讓餐廳料理的鱷魚肉。
Special meal for new year eve's dinner: crocodile meat.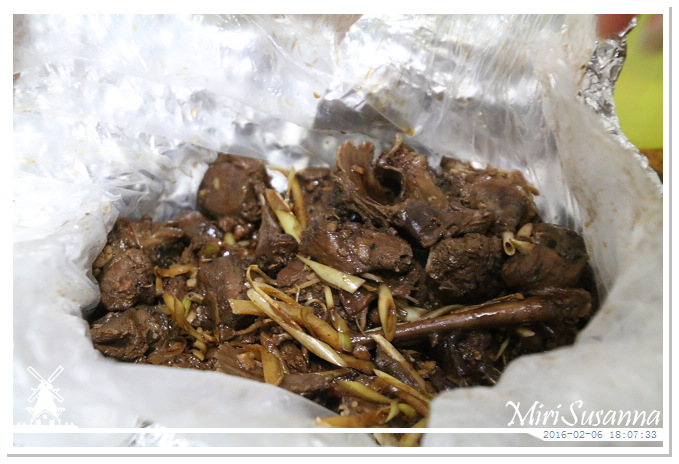 蝙蝠肉。
And, bat's meat, cooked by restaurant.
~。07-02-2016 Day 2 in Miri / Chinese New Year Eve 年二十九。~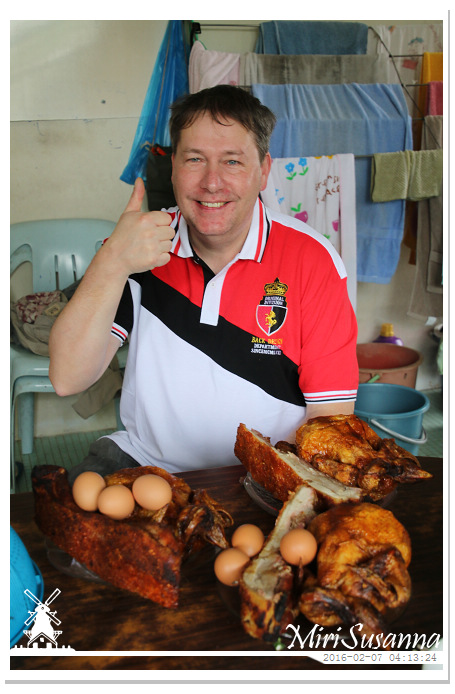 早上拜祖先,巴特在幫忙趕蒼蠅。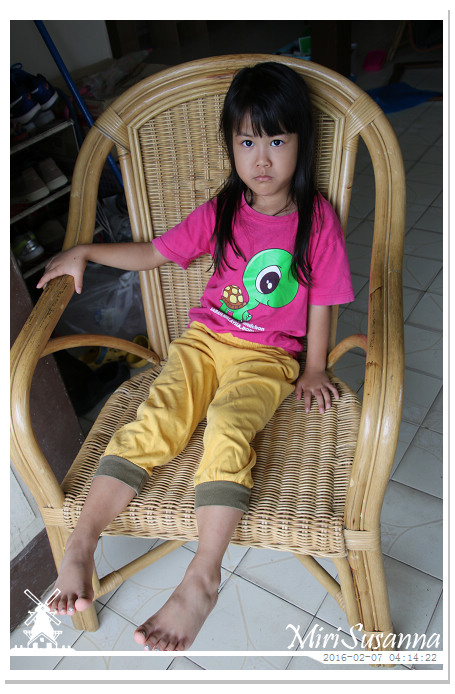 寶恩妹妹(大弟的女兒)。
Daughter of my brother.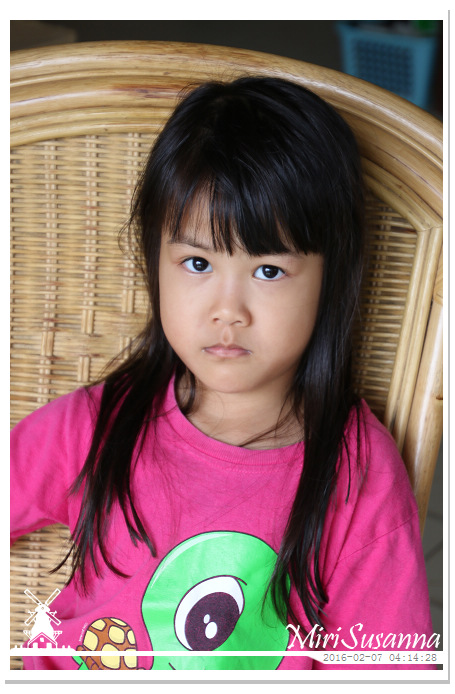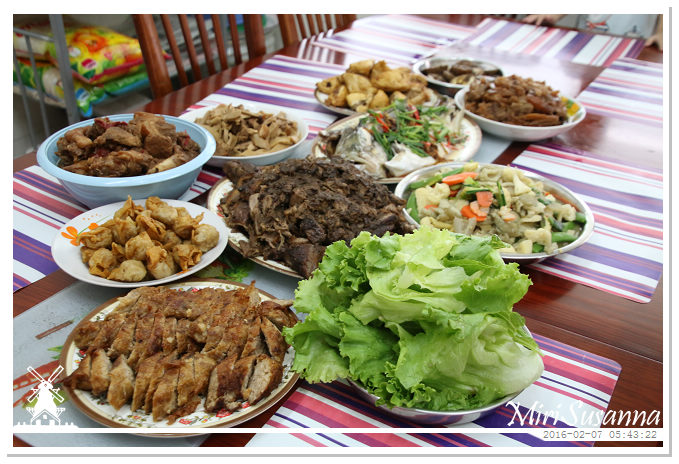 中午到契媽家吃團圓飯。
Having new year eve's lunch at my godmother's home.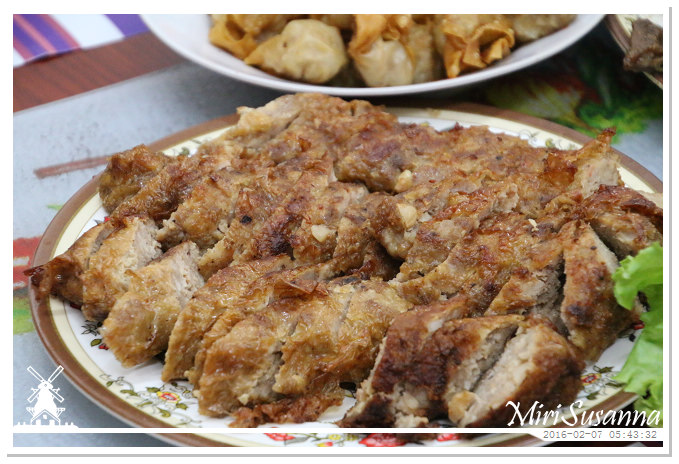 春卷/腐卷。
Meat rolls.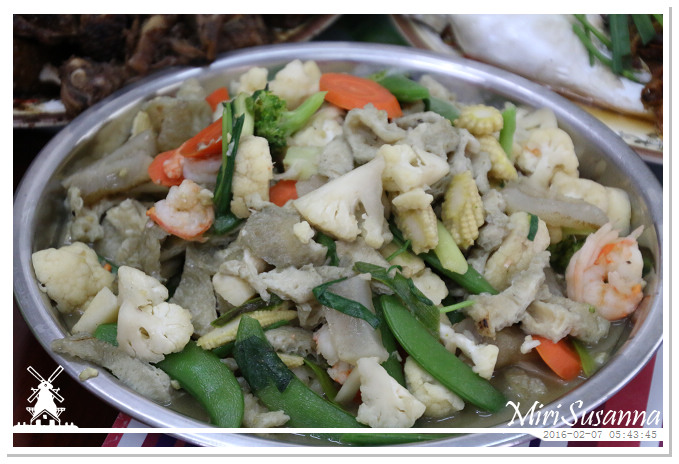 海參炒雜菜。
Sea cucumber with vege.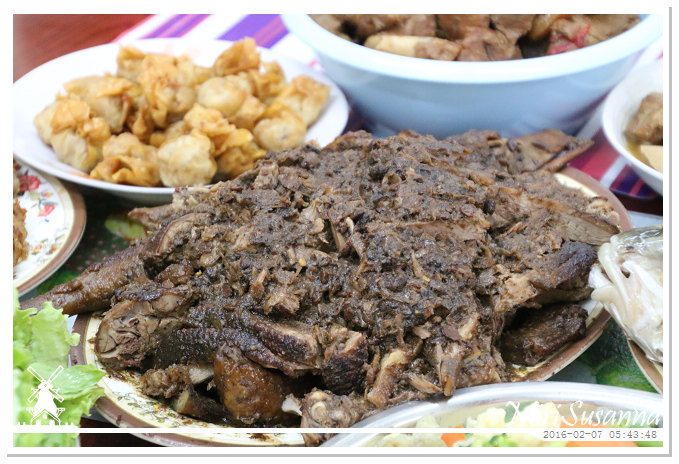 滷鴨。
Duck.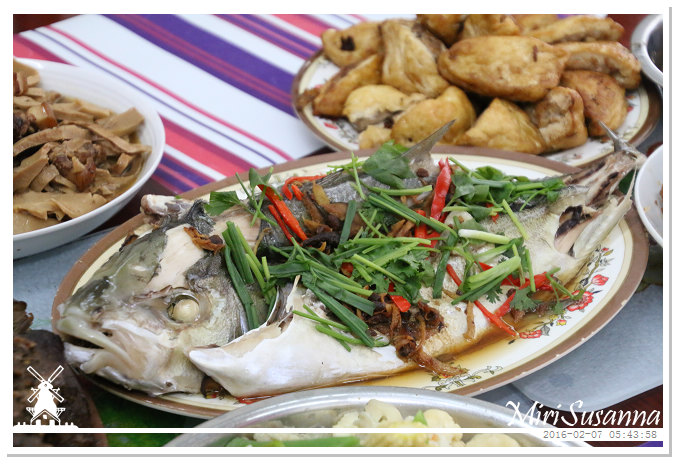 蒸魚。
Steamed fish.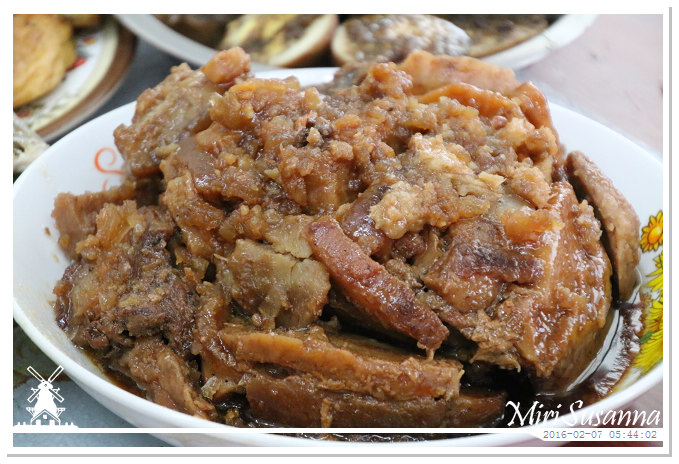 芋頭扣肉。
Pork with taro.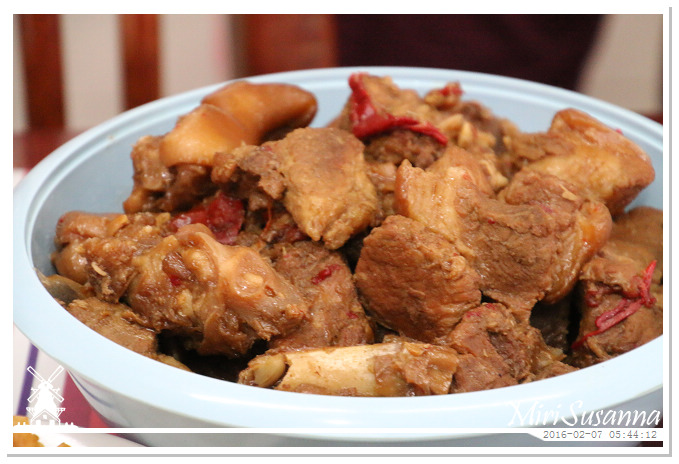 豬蹄。
Pork trotters.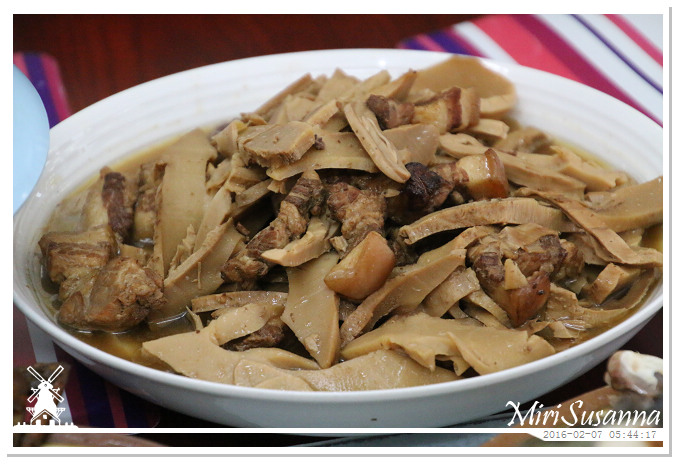 燜荀。
Baby bamboo.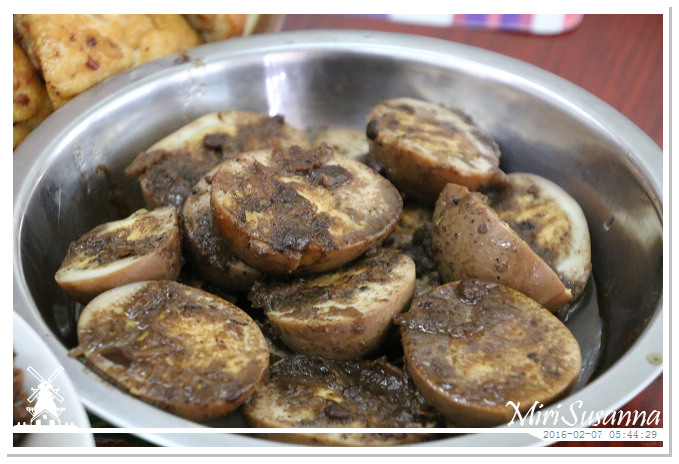 滷蛋。
Eggs.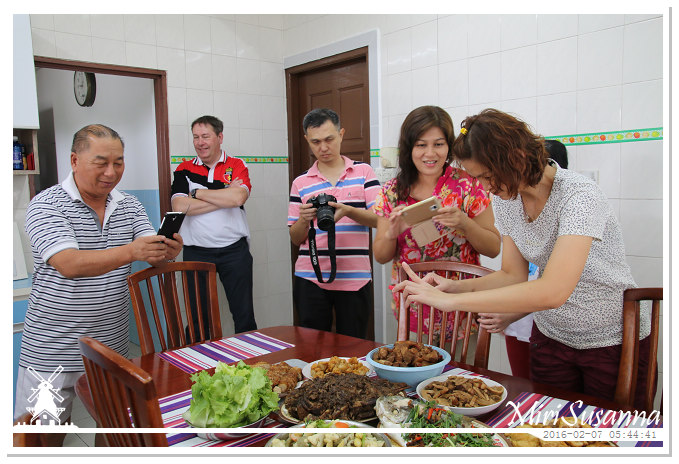 相機優先。
Camera first.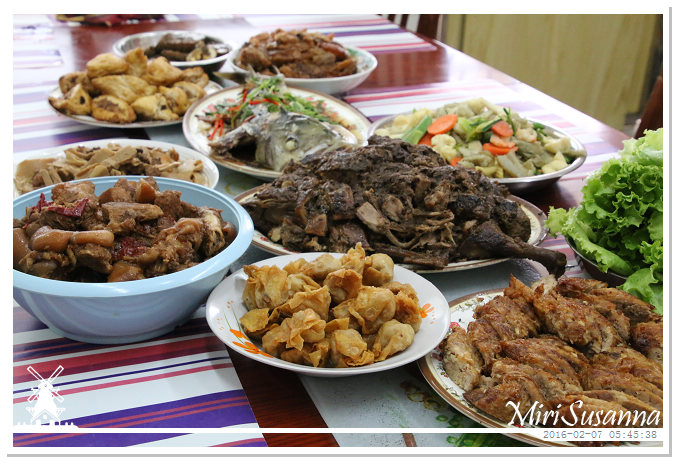 假青麻雞酒。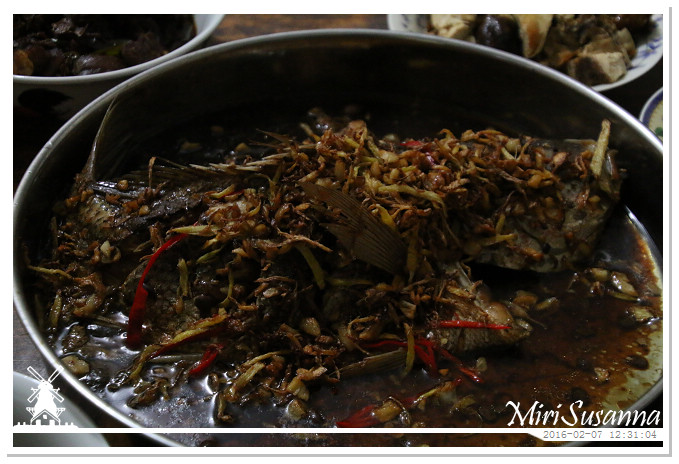 去契媽家吃了午飯,回家休息會就開始準備自家的年夜飯。這黑麻麻,沒賣相的是蒸魚。
New year eve's dinner at home. This's steamed fish.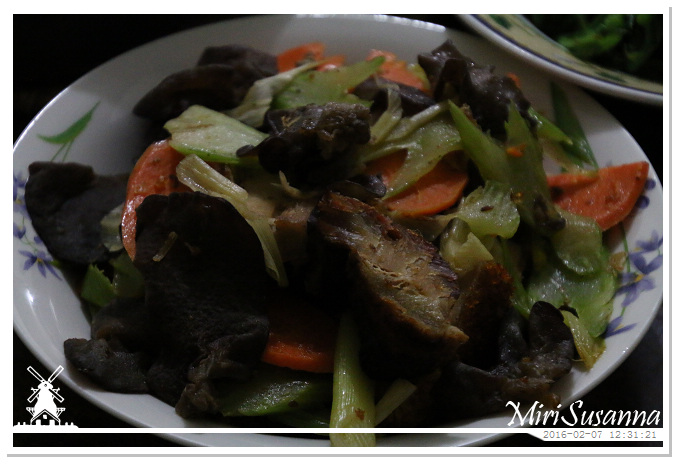 雜菜。


蒜蓉炒蝦。
Garlic prawns.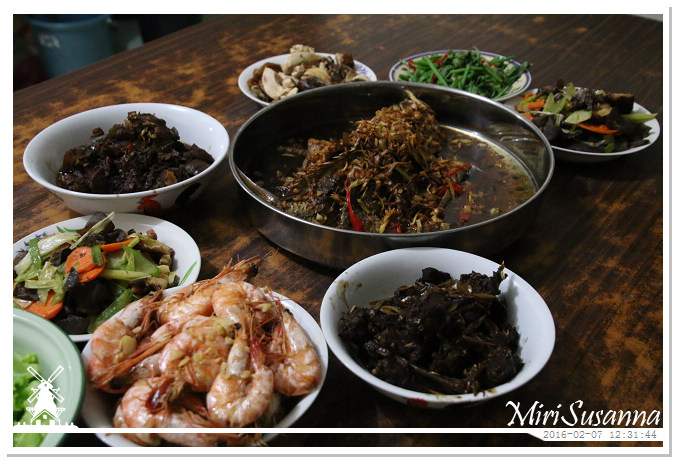 相對簡單多了。
Just simple.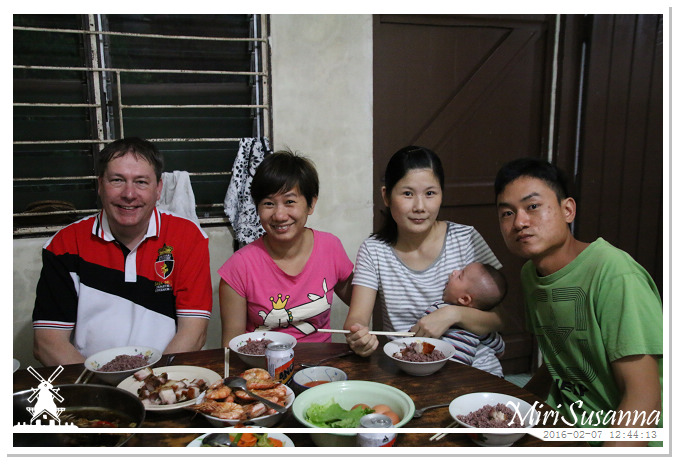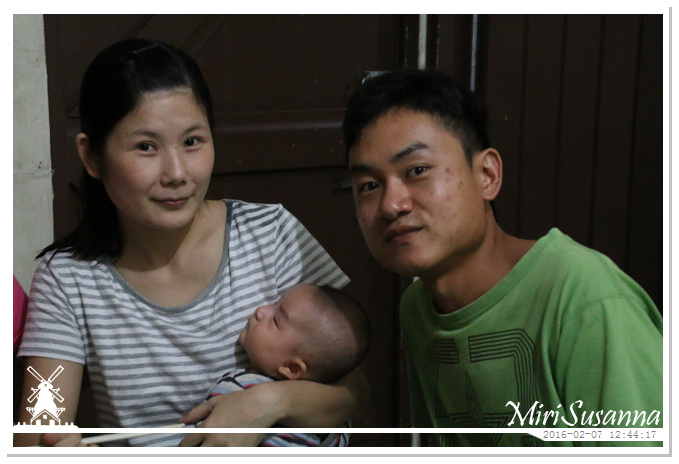 小弟一家。
Youngest brother's family.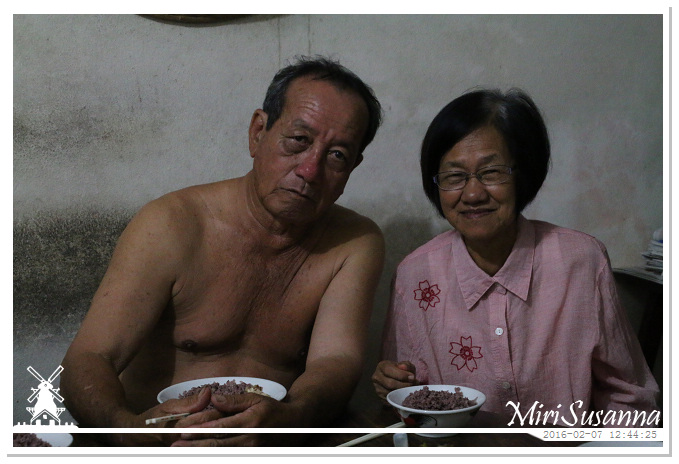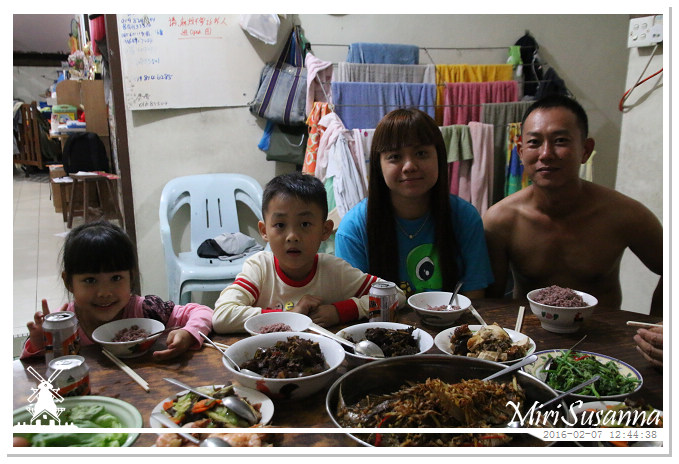 大弟一家。
Elder brother's family.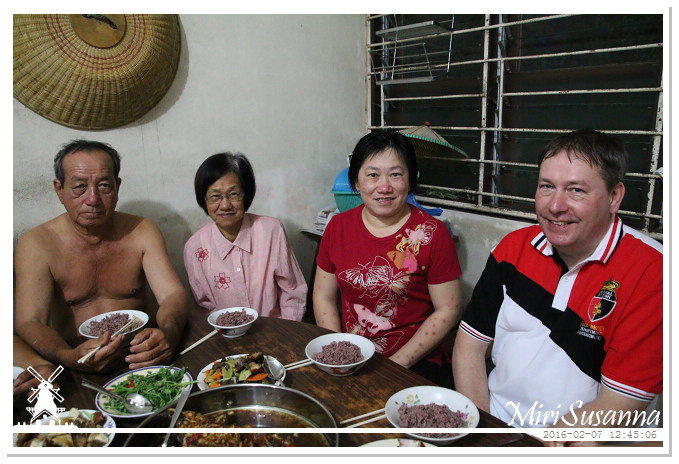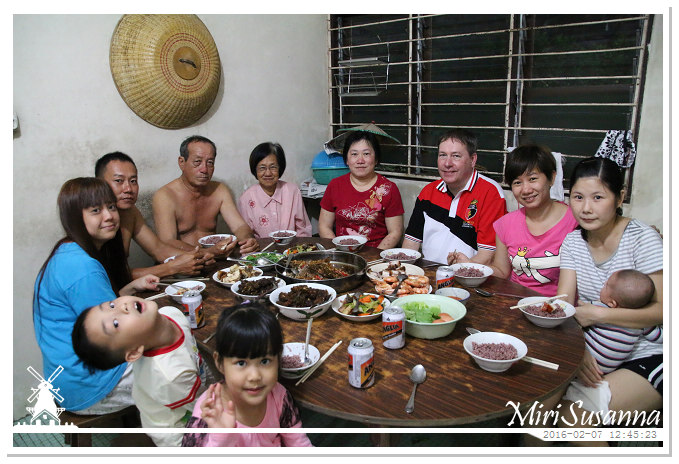 We're family.


After dinner, preparing what delicous to welcome our guests.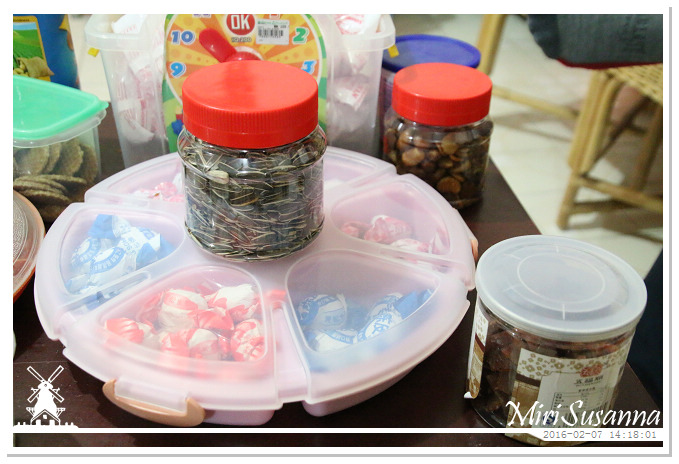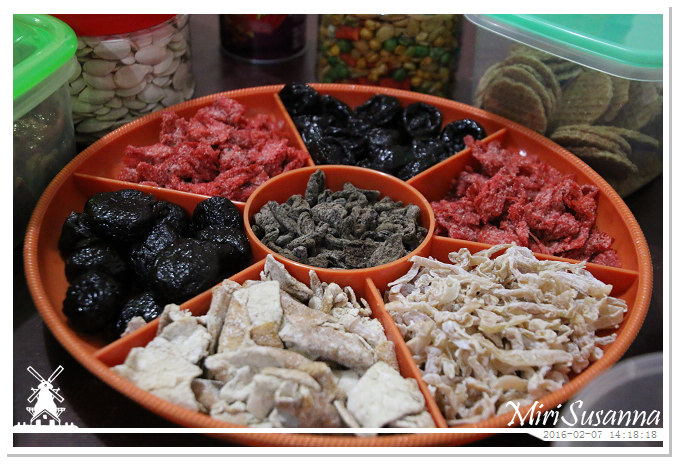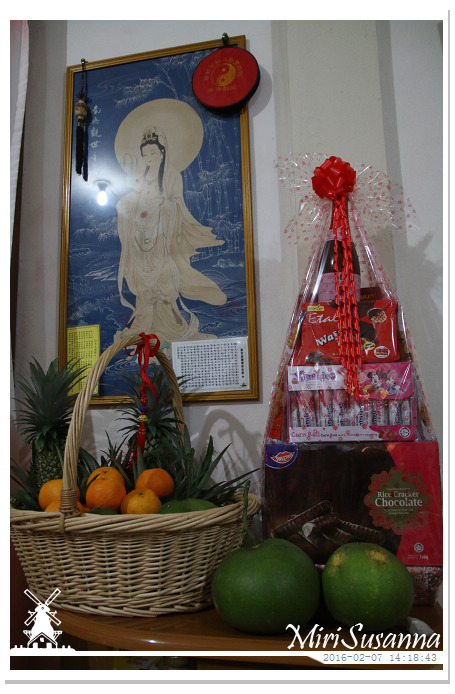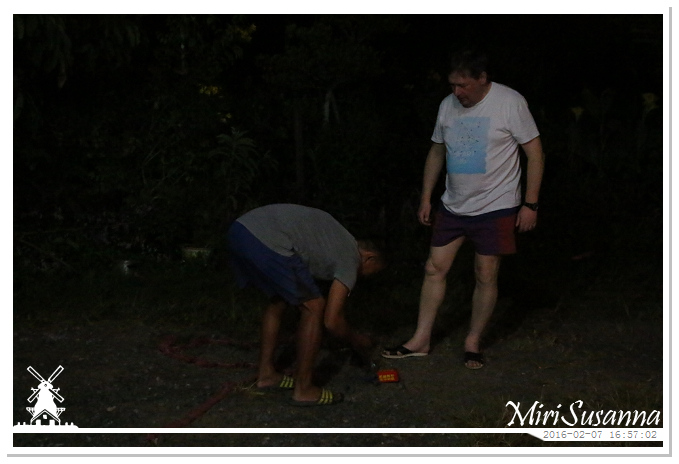 準備放鞭炮迎新年。
Preparing firework.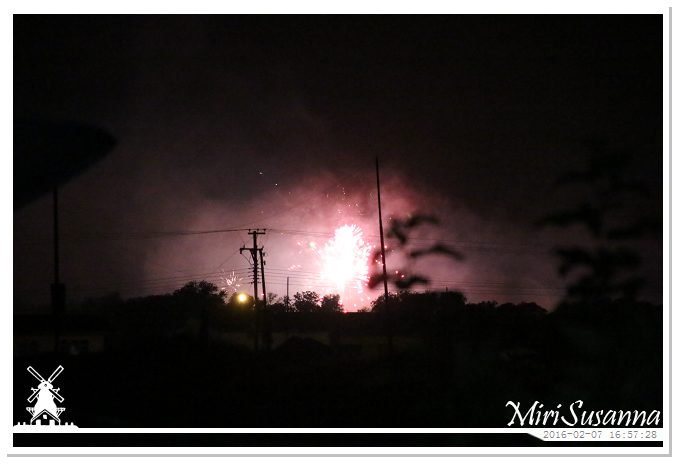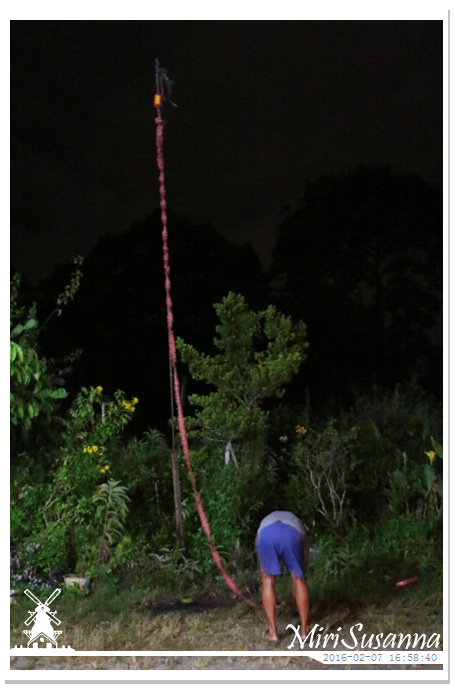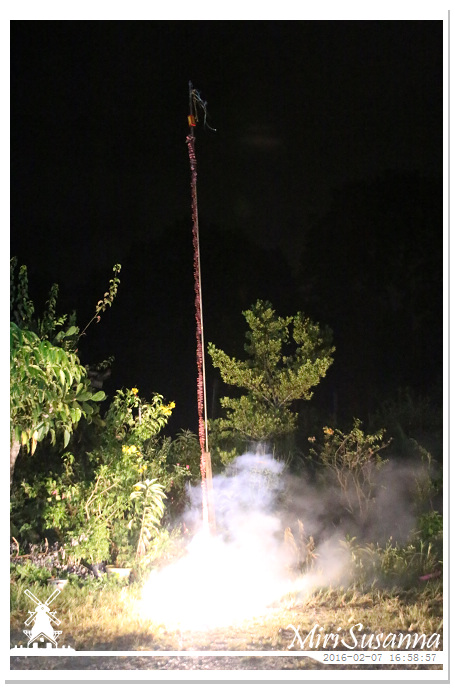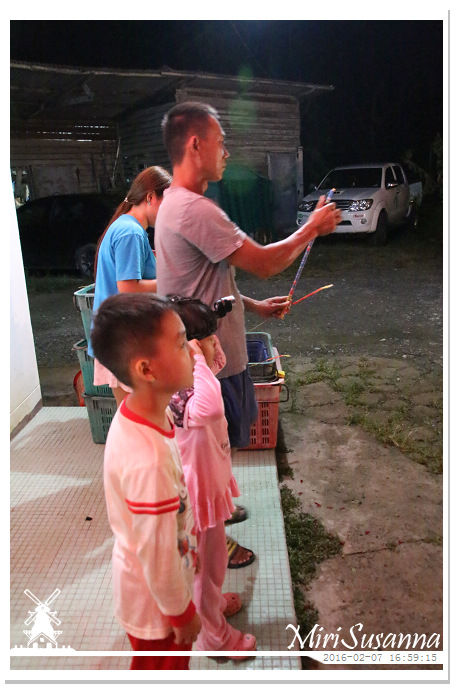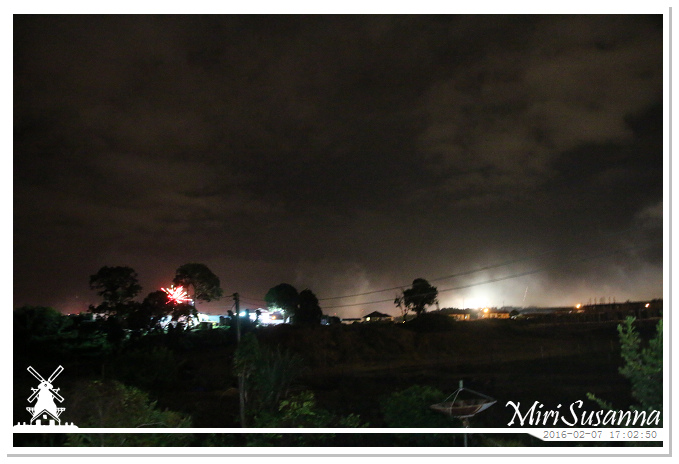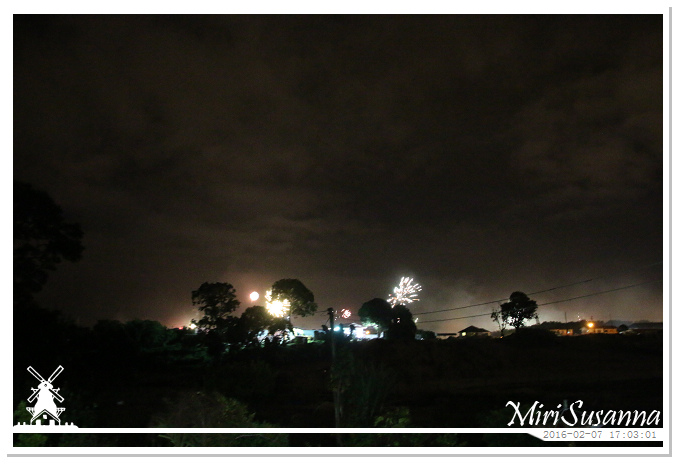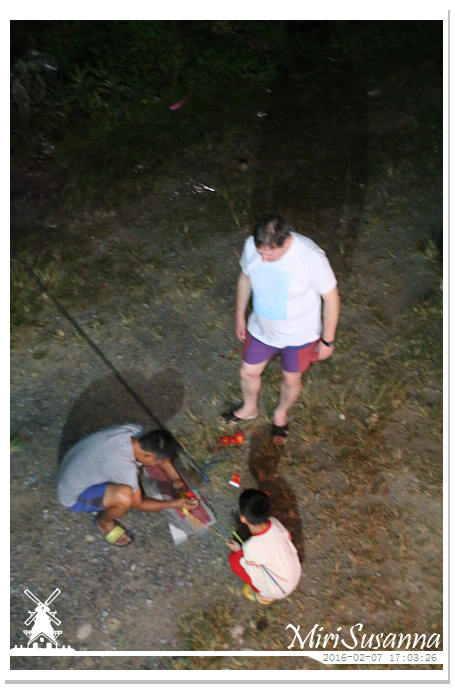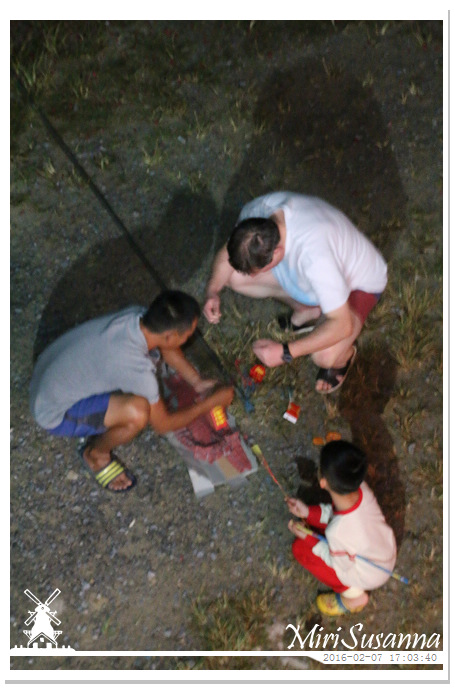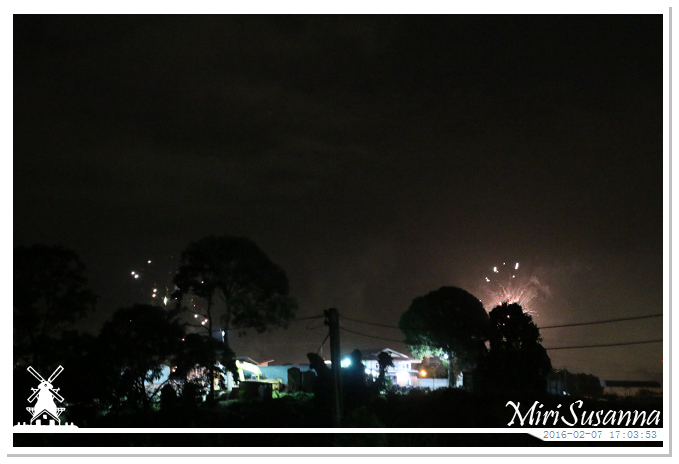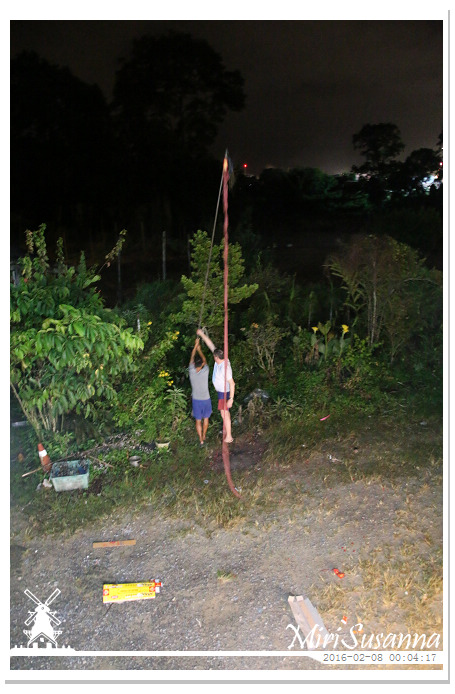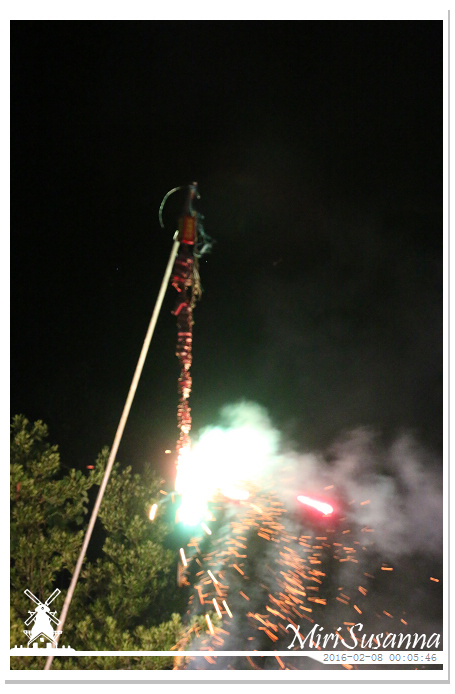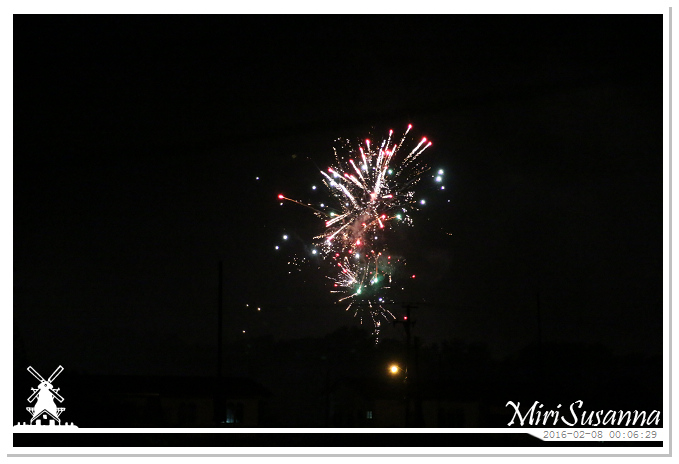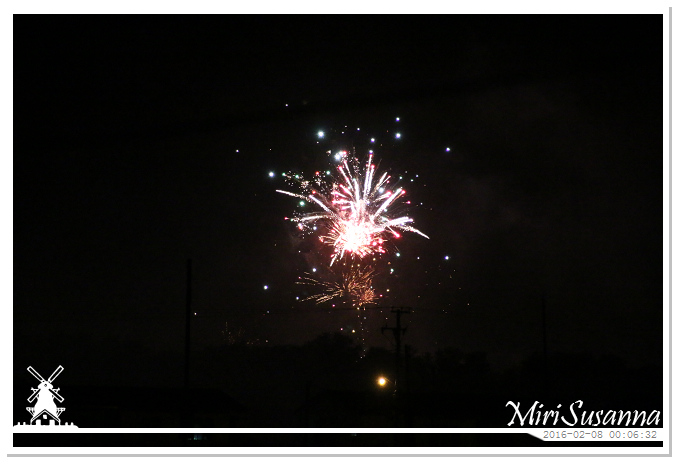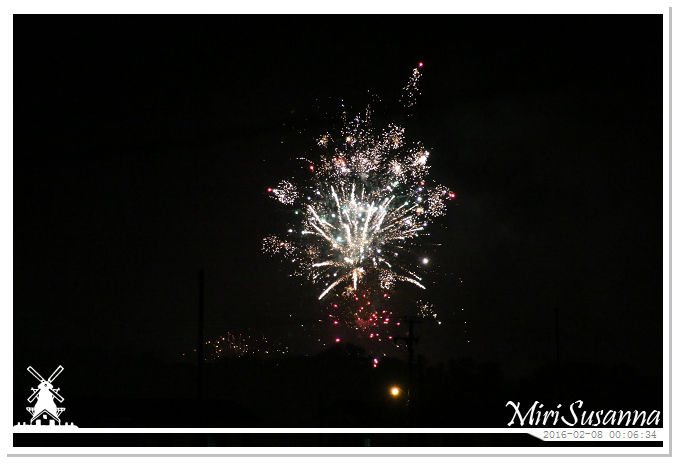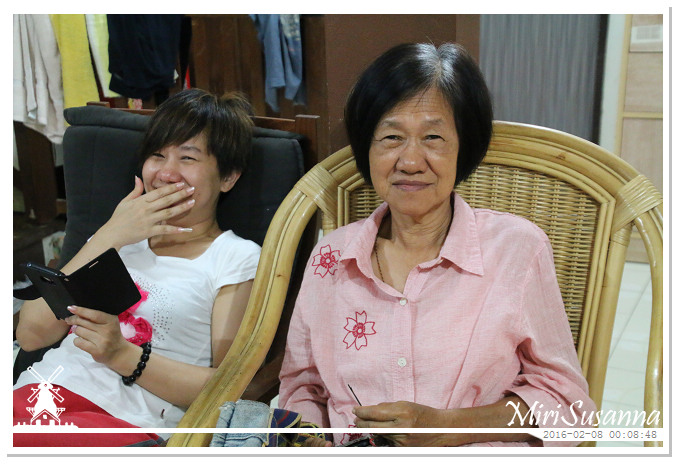 ~。08-02-2016。Day 3 in Miri / First day of Chinese New Year 年初一。~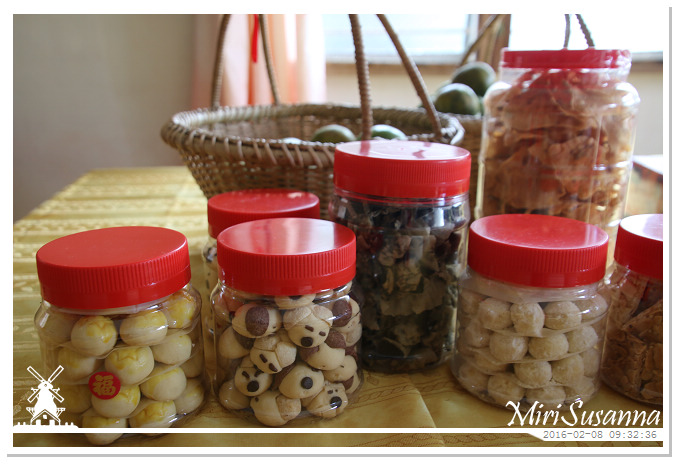 弟妹做的年貨糕點。
Home made cookies by Anna, my sister-in-law.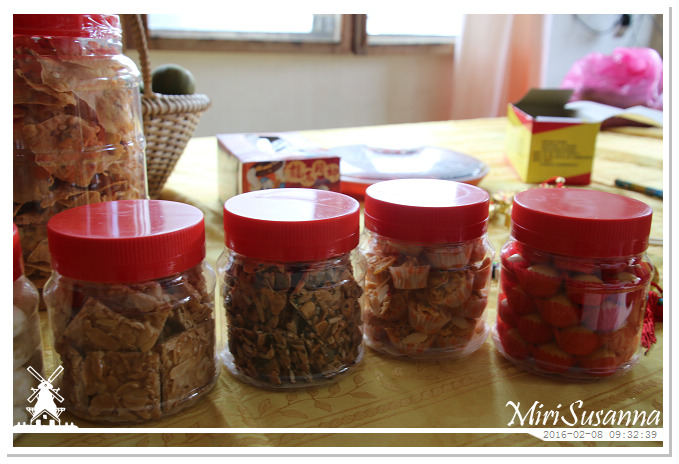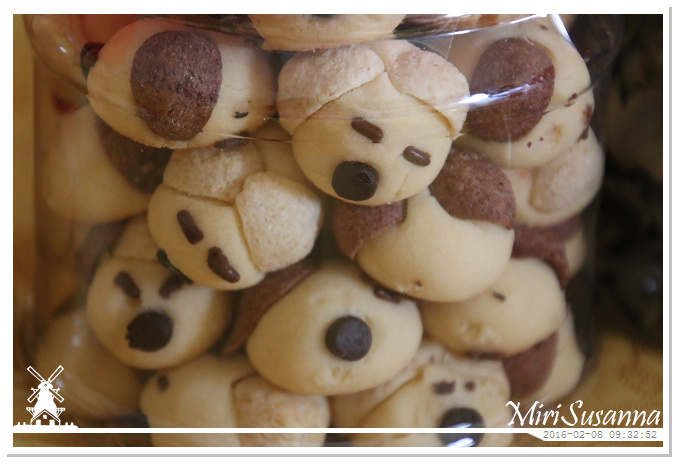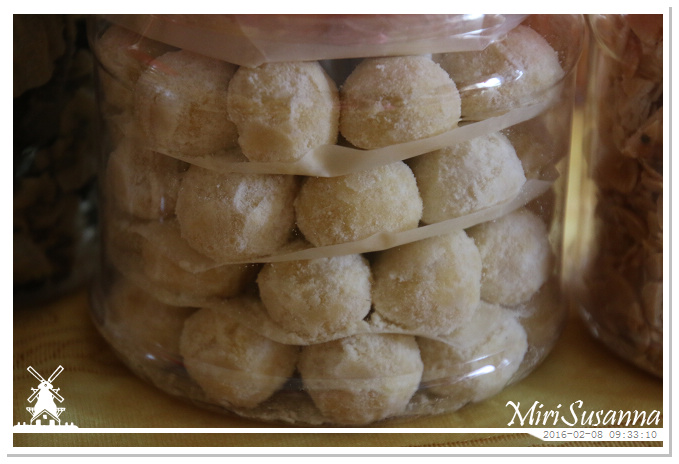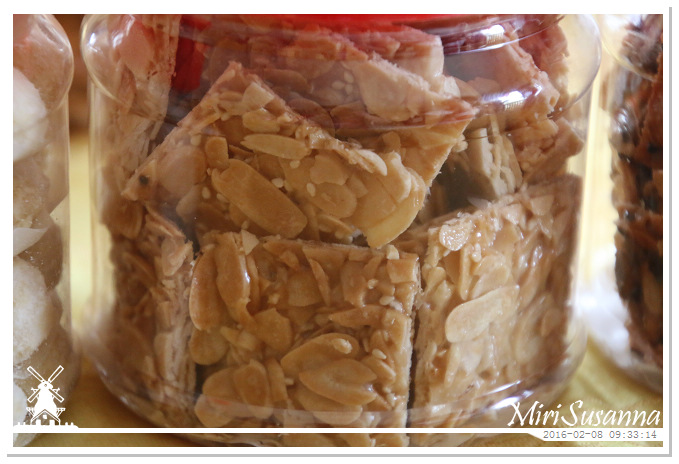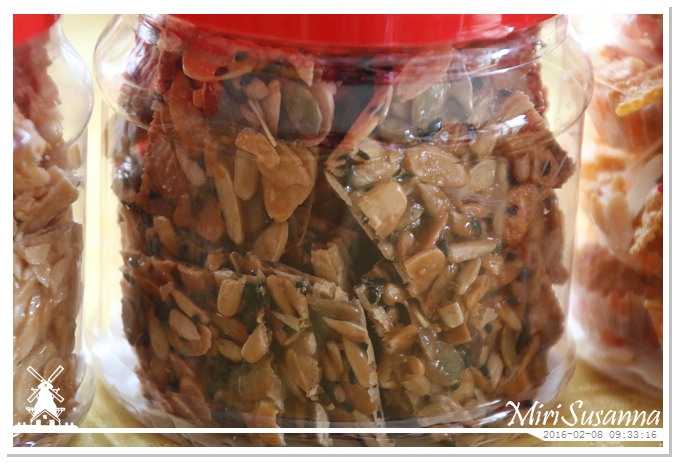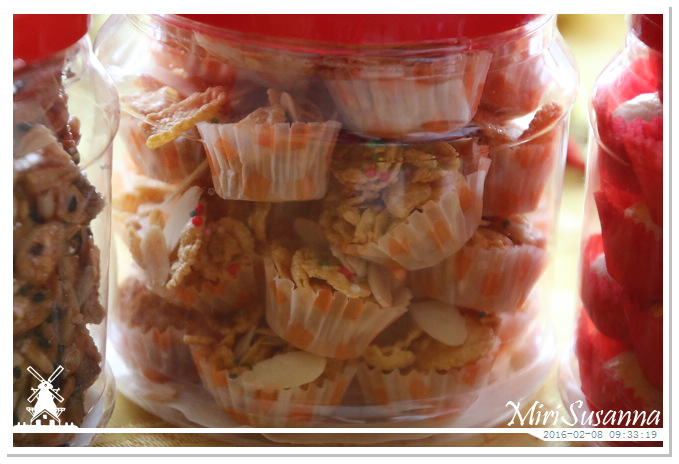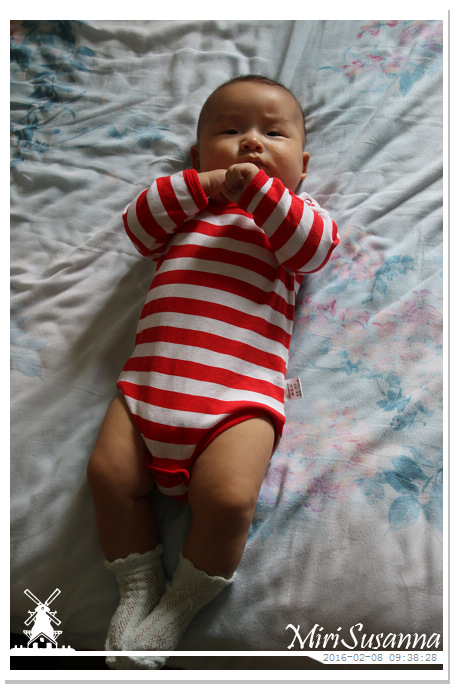 小弟的兒子,辰義。
Chen Yi, 2M3W.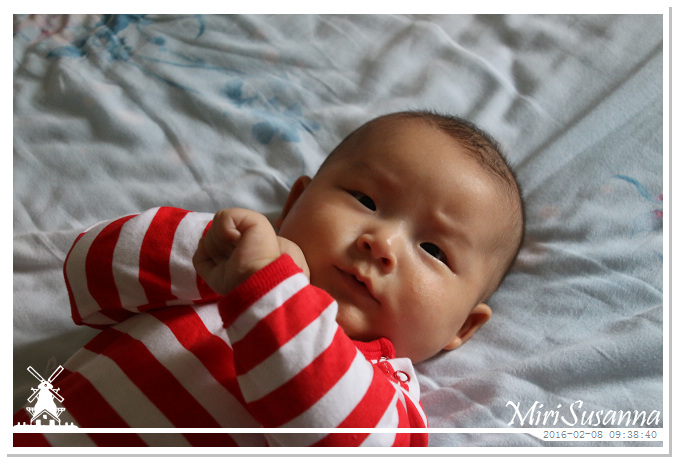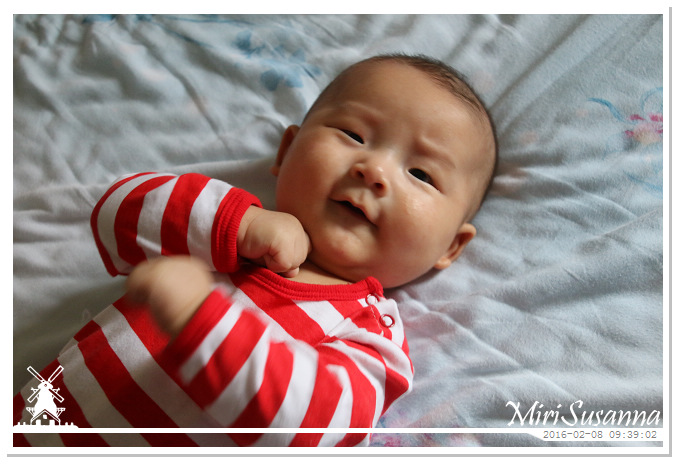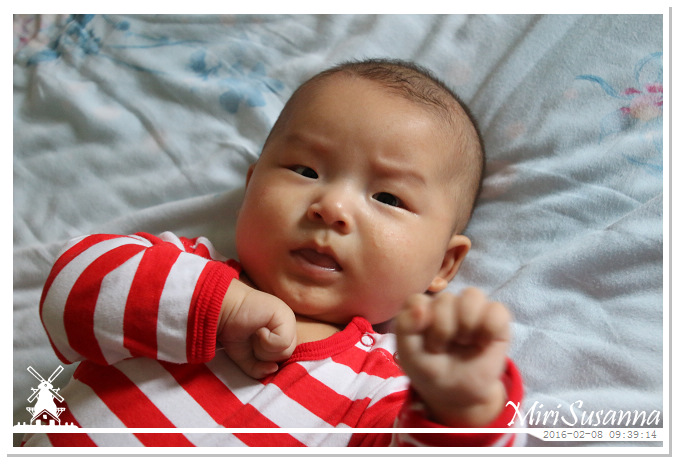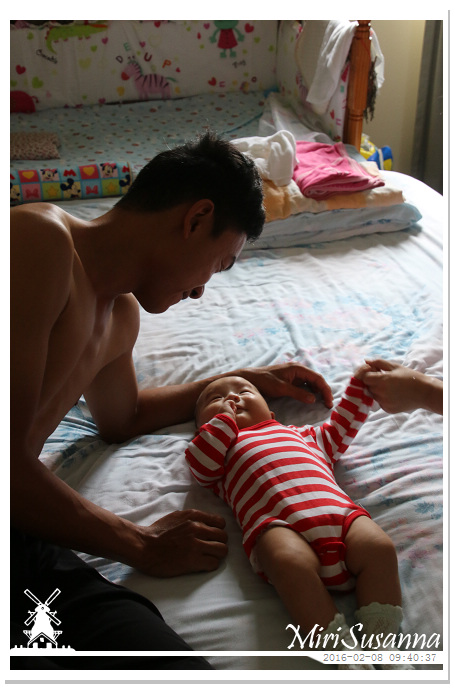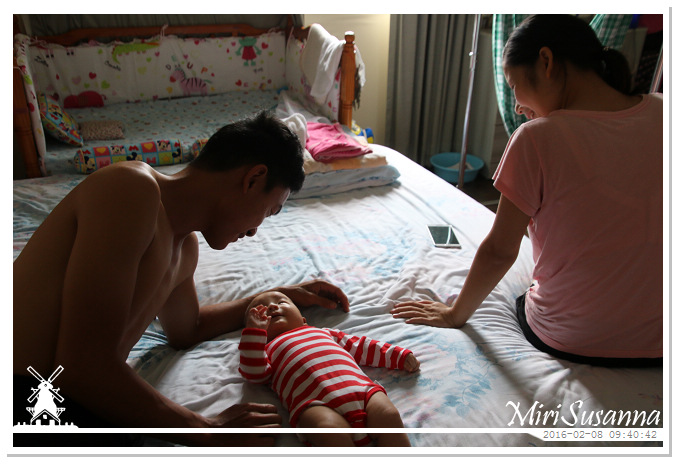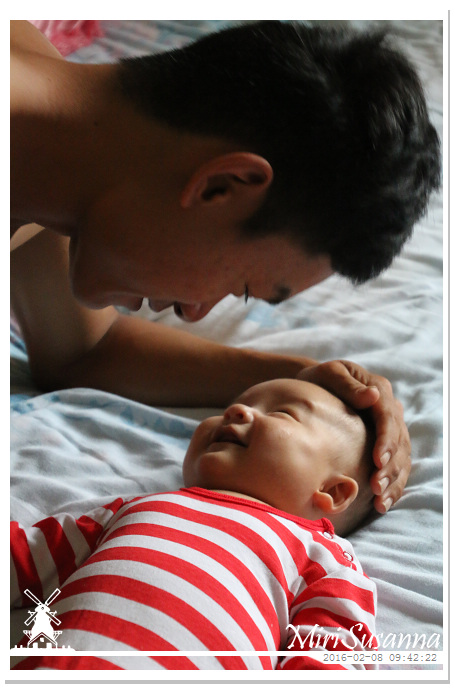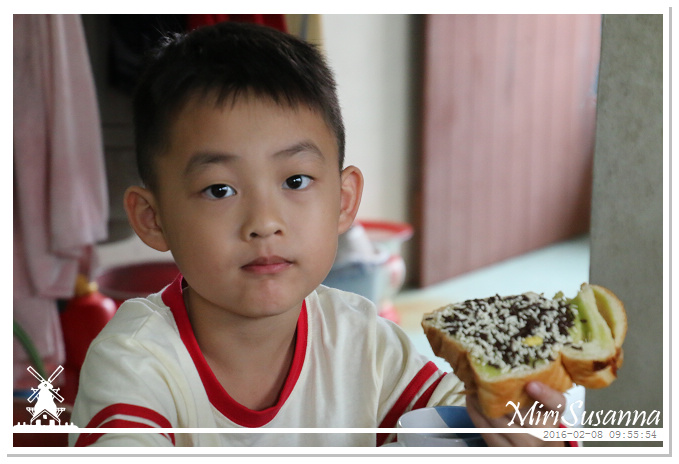 大弟的兒子,軒聞。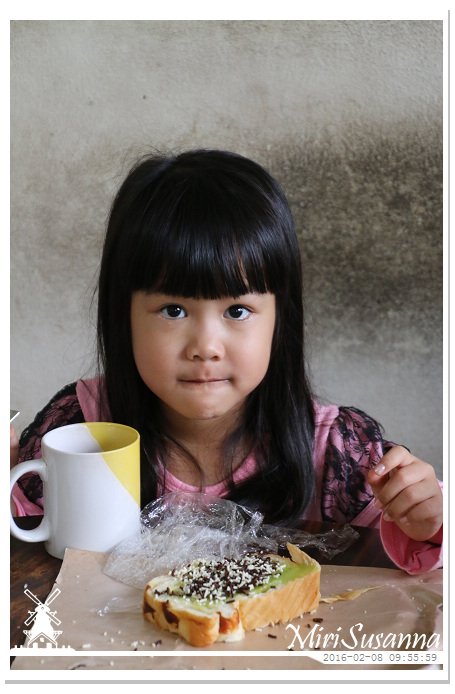 寶恩。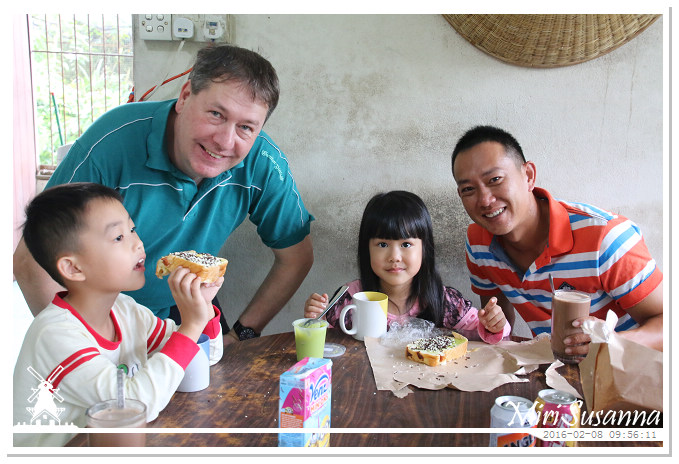 來嚐嚐荷蘭的巧克力粒Hagelslag。
Tasting Dutch children favorite: Hagelslag.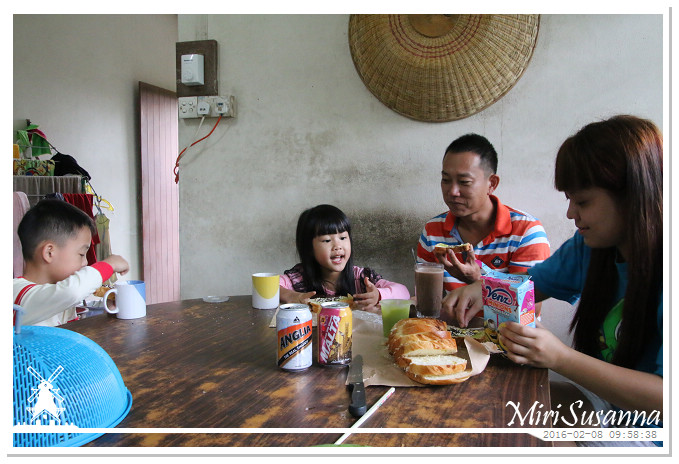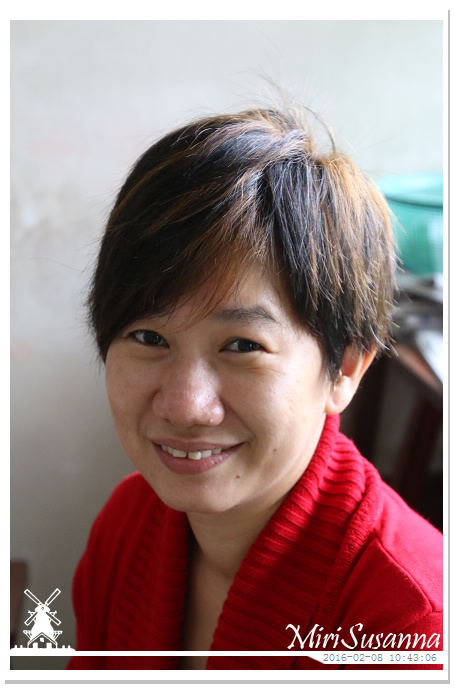 Jessie.


Year of Monkey, bananas for good luck!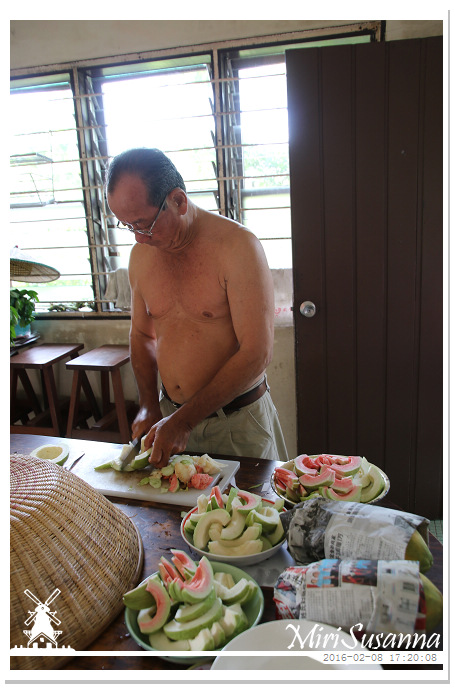 自家產的番石榴。
Fam. Chong's Guava.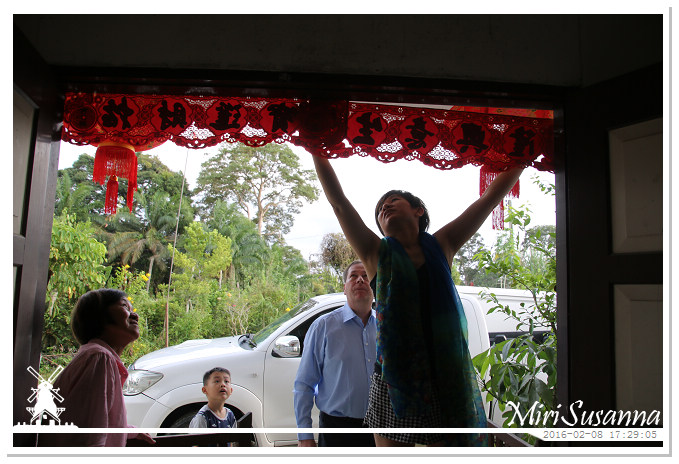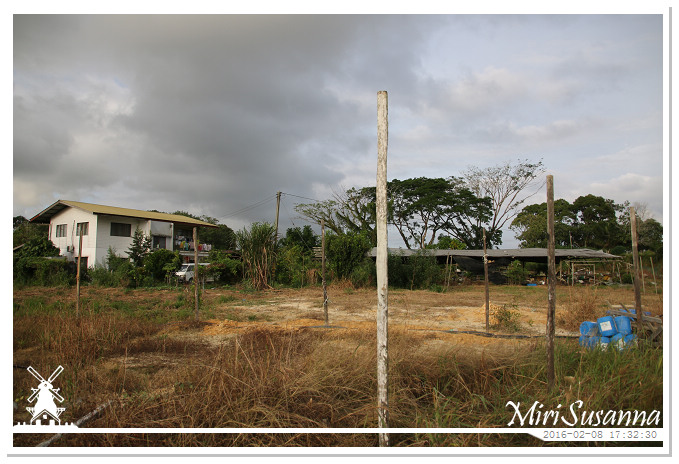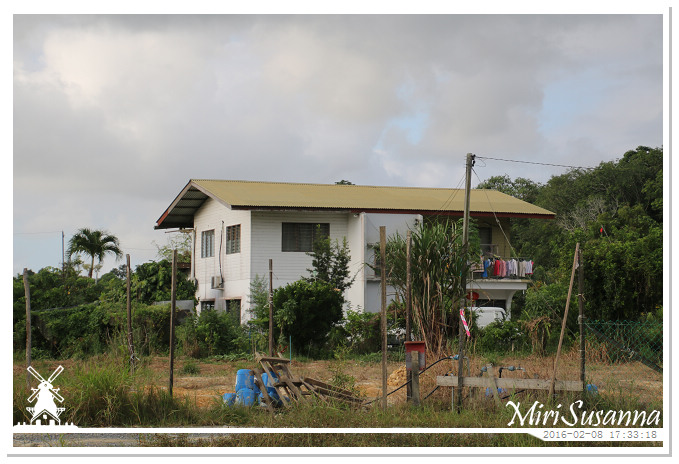 Our home.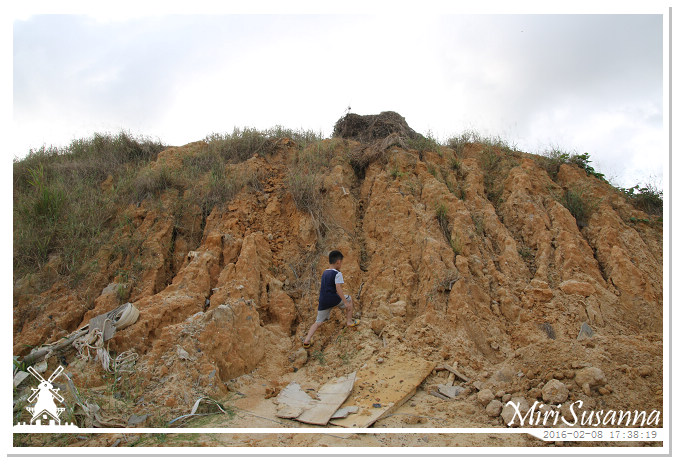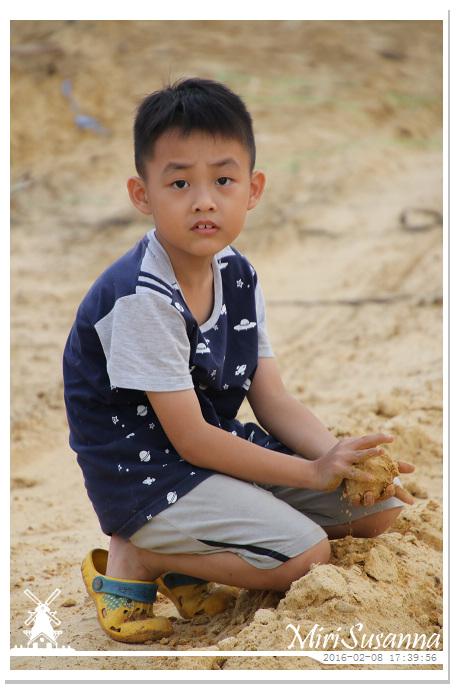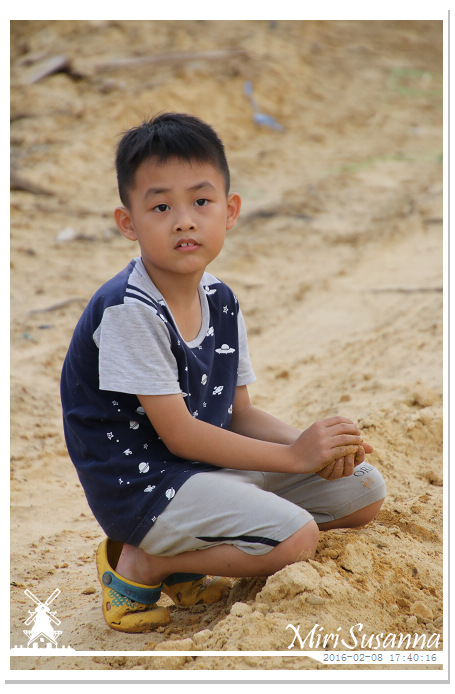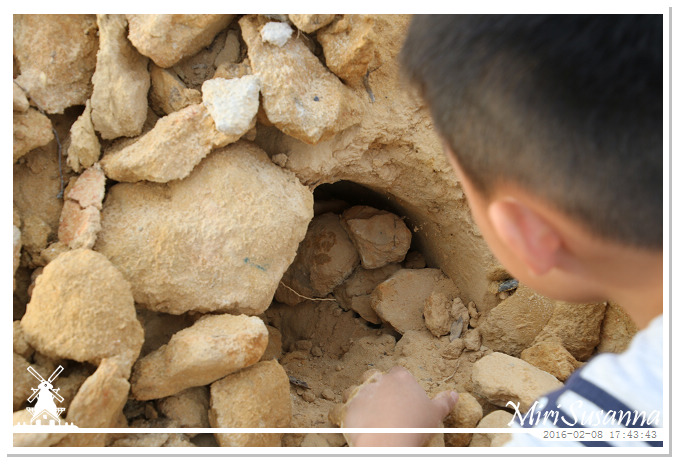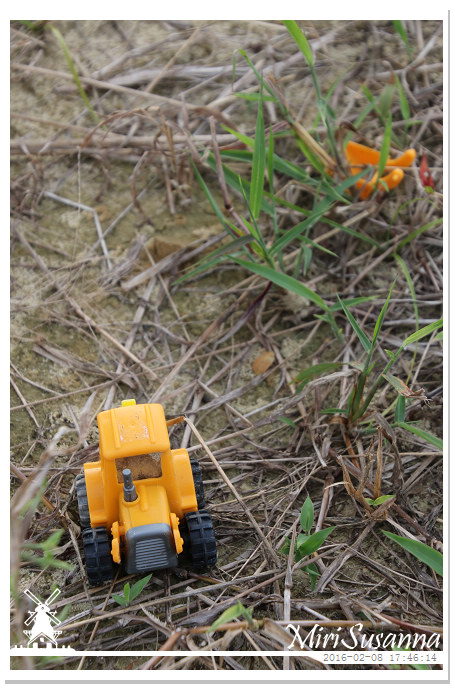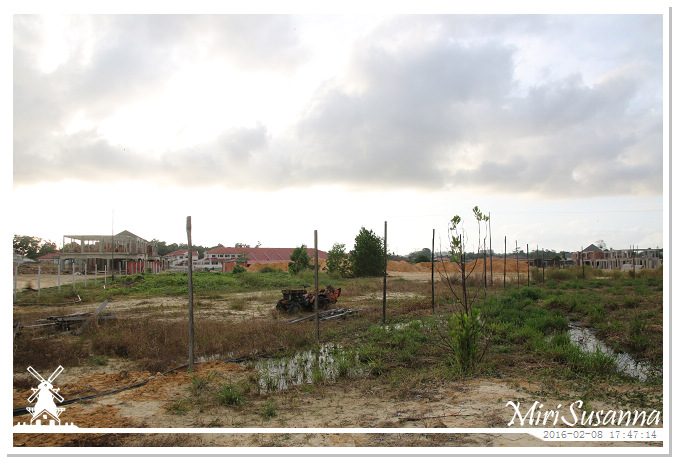 周圍都發展了。
Housing development nearby our home.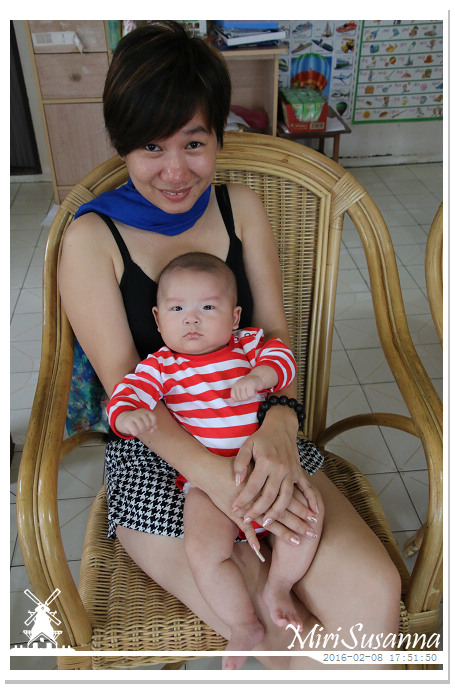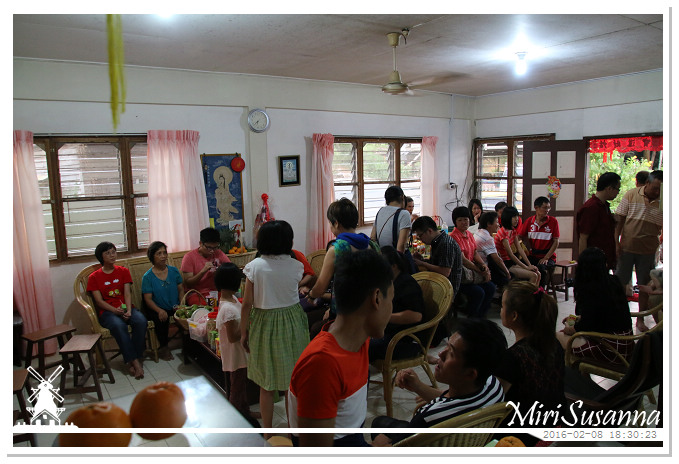 拜年。
Family visiting.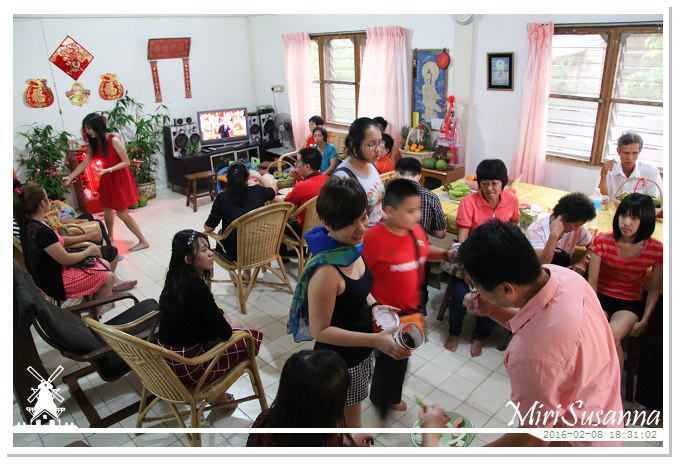 Time for dinner again.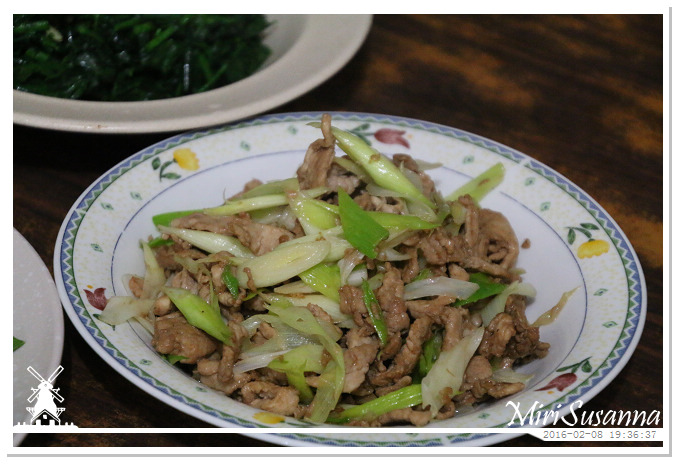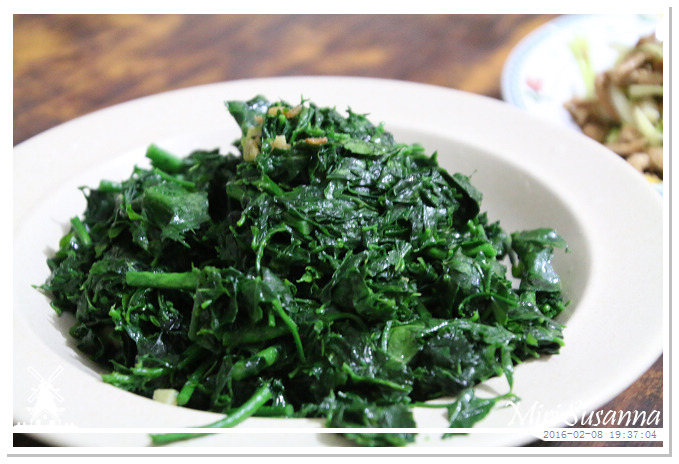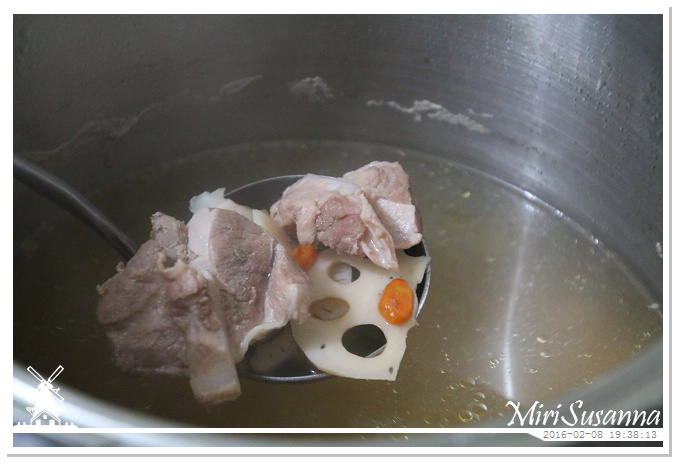 ~。Next post。~