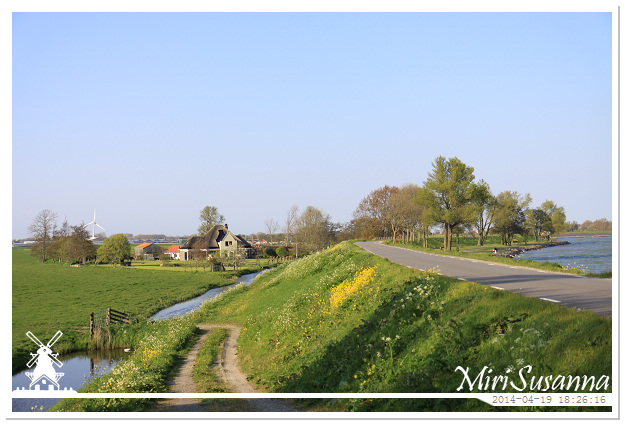 離開贊斯安斯風車村,趁著還沒日落,就到北荷蘭省的北端去看看荷蘭人引以為傲的治水和造地工程。
After visiting Zaanse Schans, we went to the North part of North Holland province, to see the result of the Dutch watermanagement and land reclamation projects.

風車與花田。
Modern windmills with flower fields.


At Hoorn.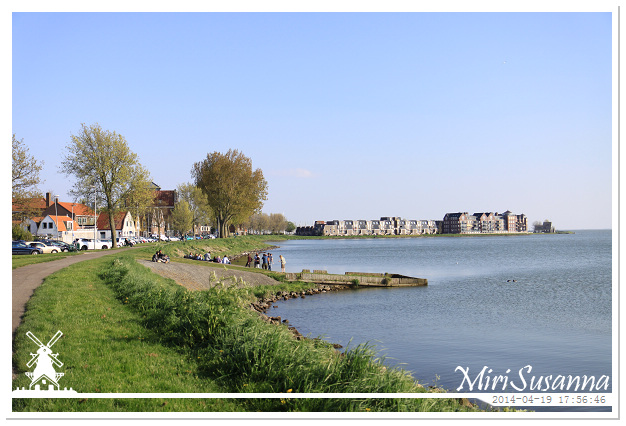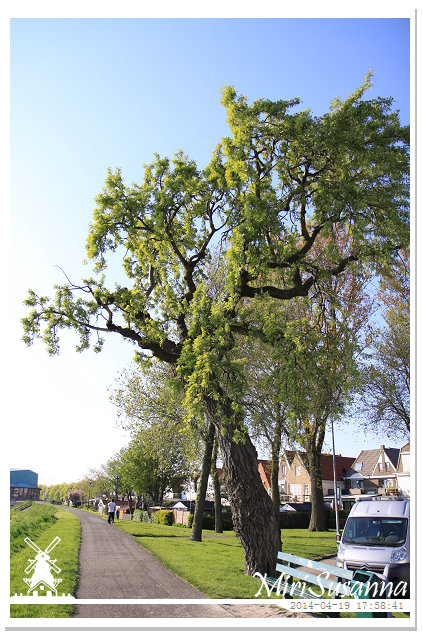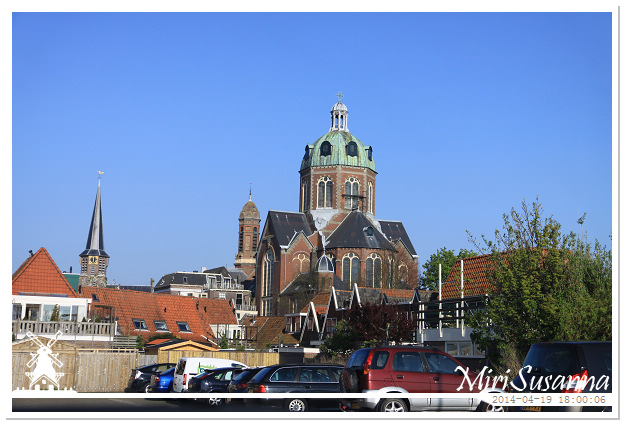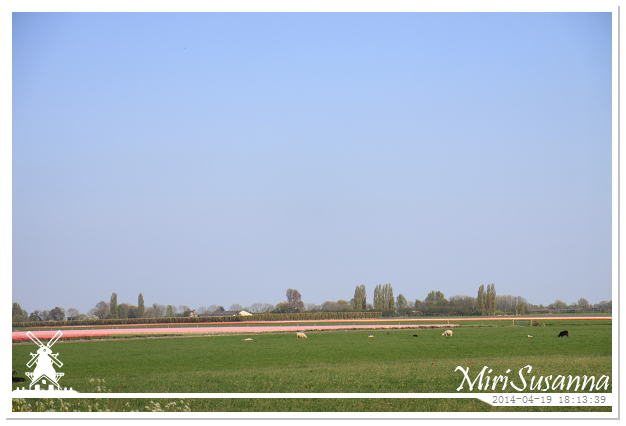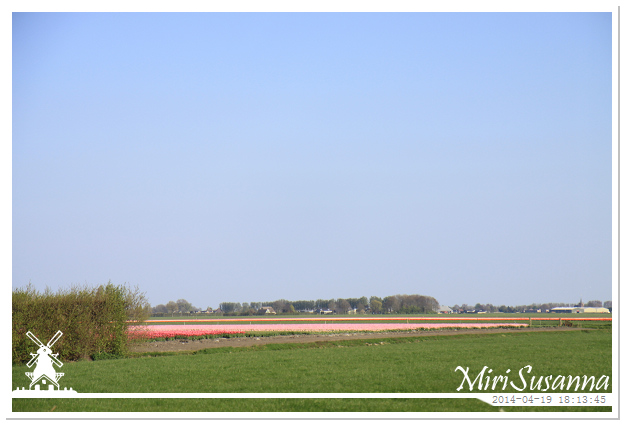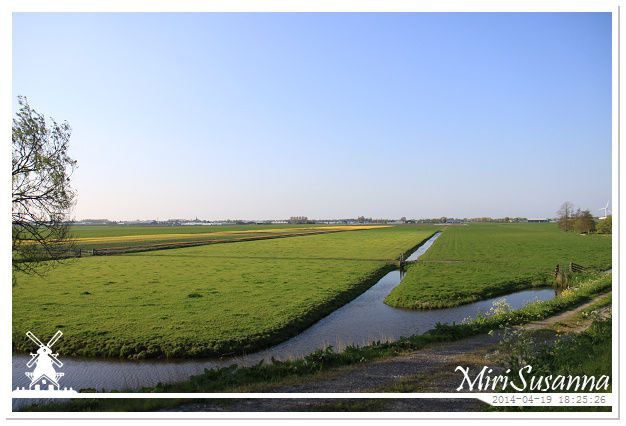 在海堤上停車,欣賞典型的荷蘭景色。
Stop above the dam, to enjoy the typical Dutch landschap.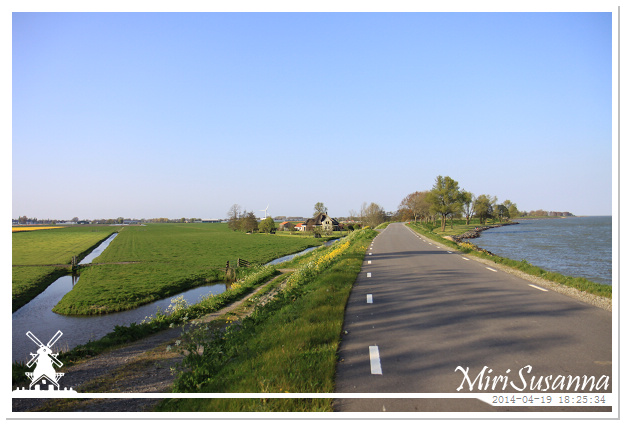 長堤把內海的水與陸地隔開。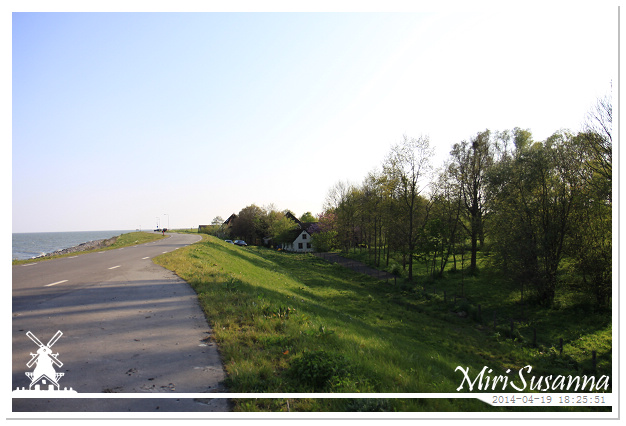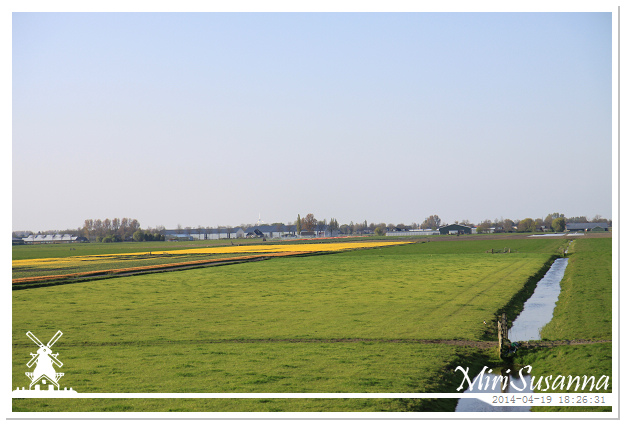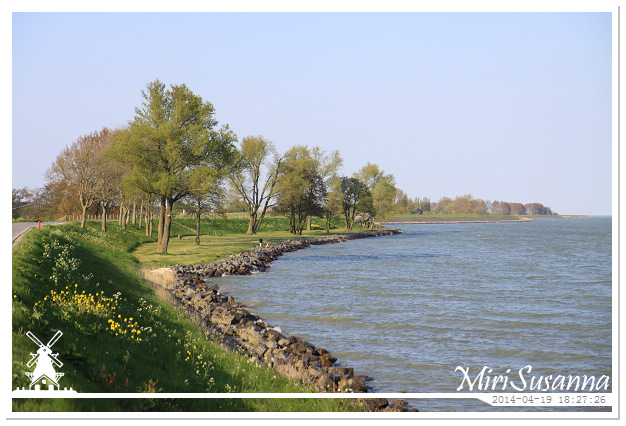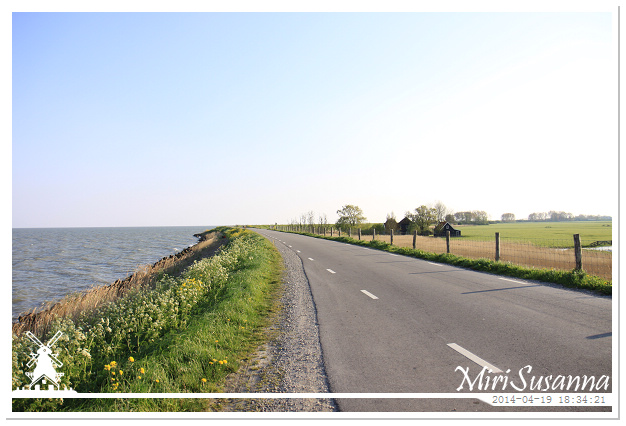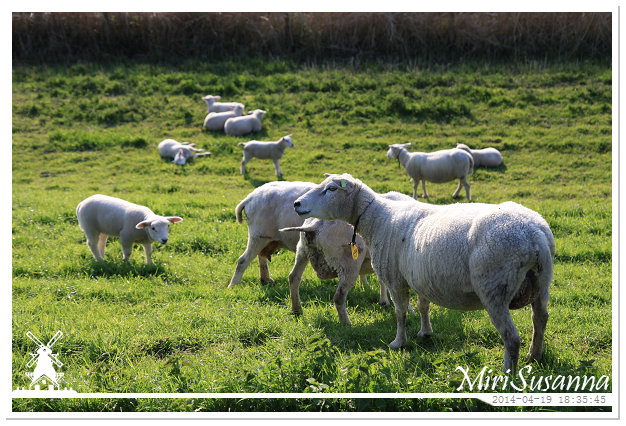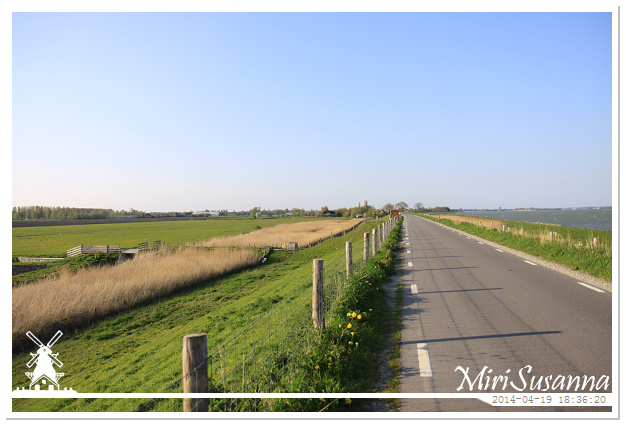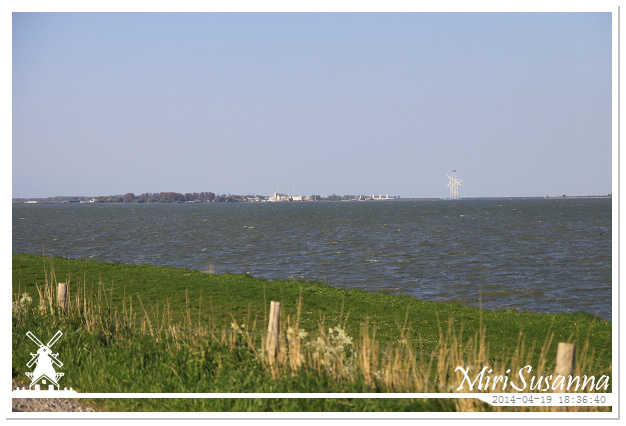 遠處是Enkhuizen.
Enkhuizen there.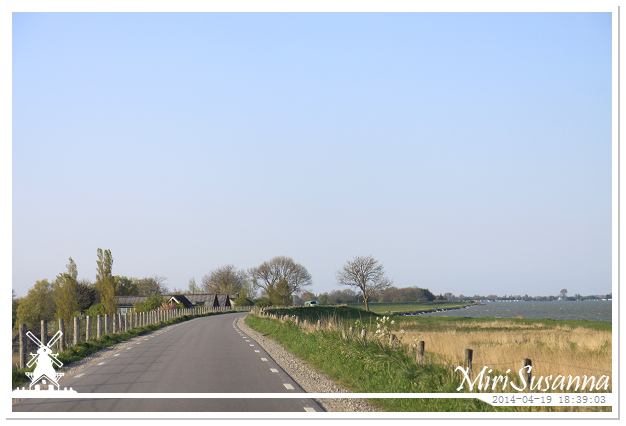 果園。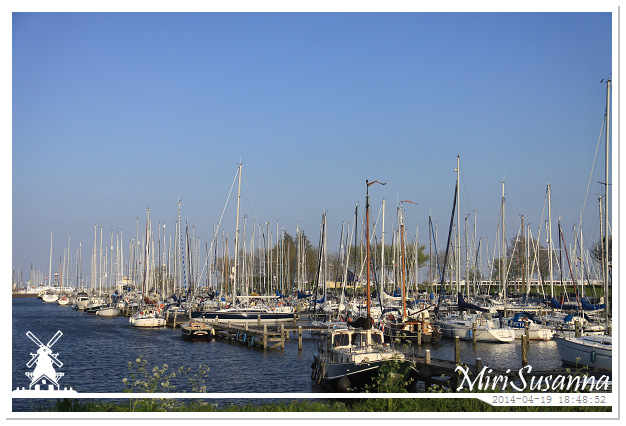 Arrive Enkhuizen.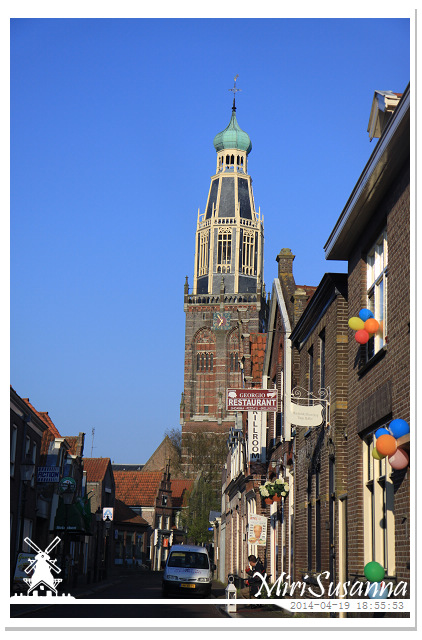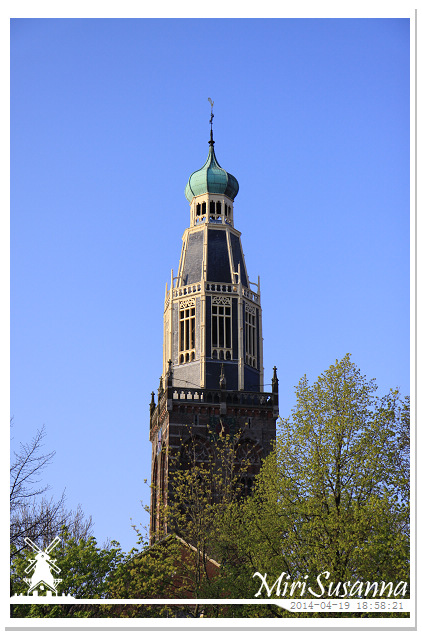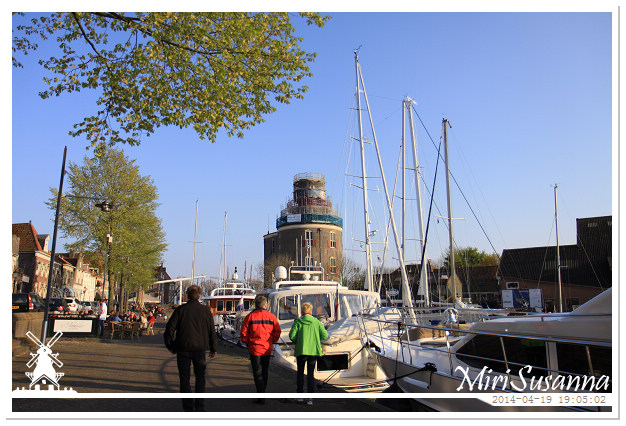 Enkhuizen habour.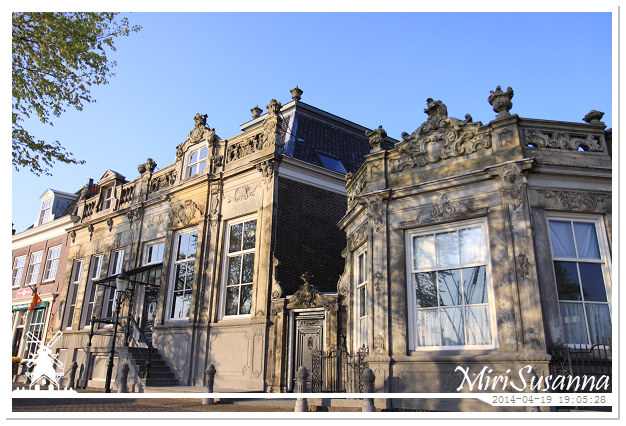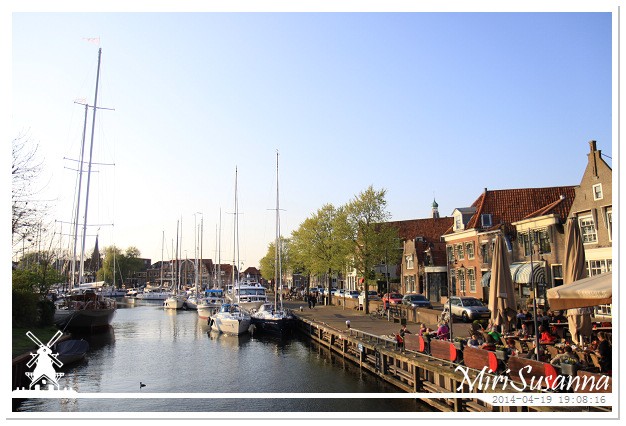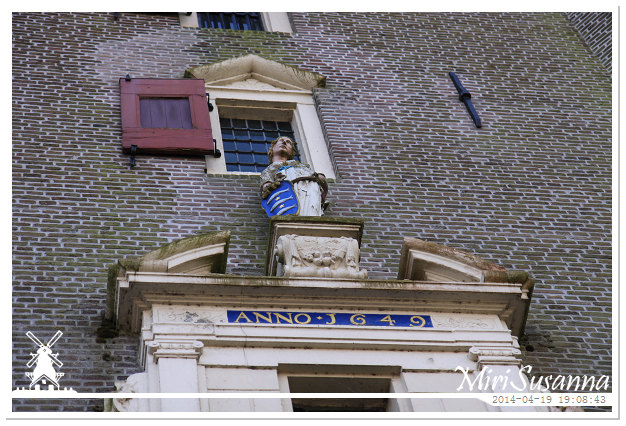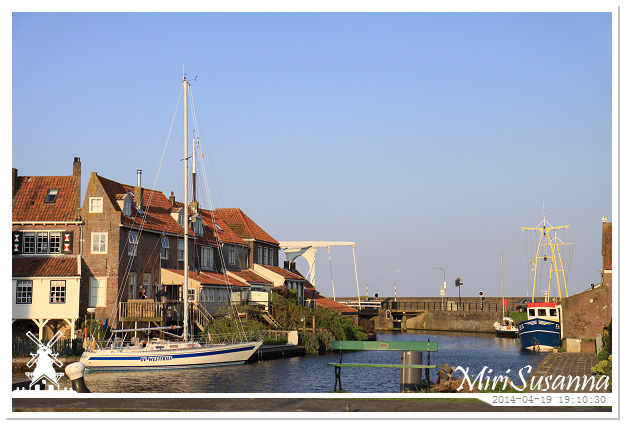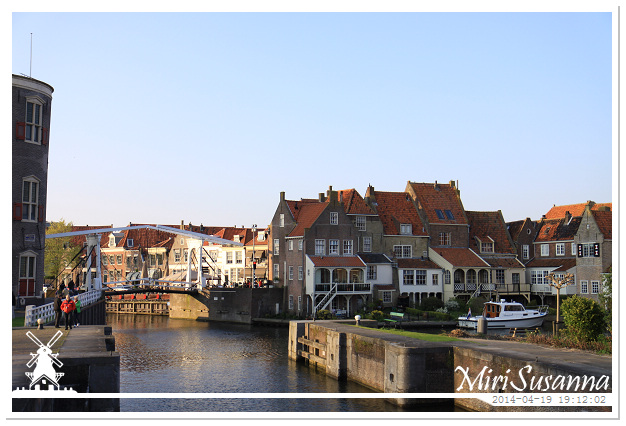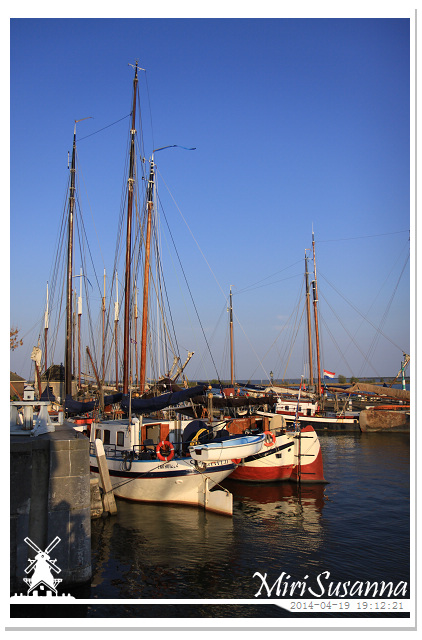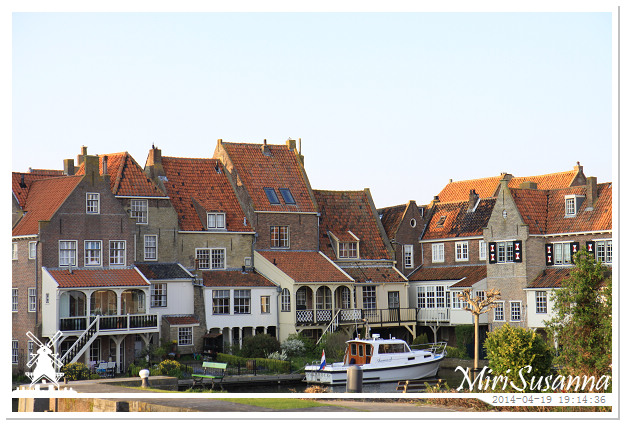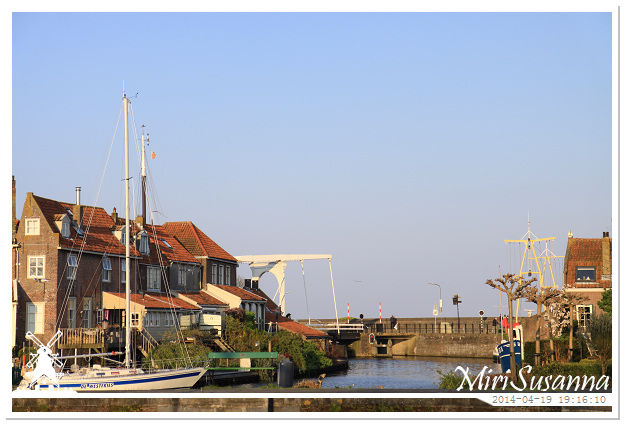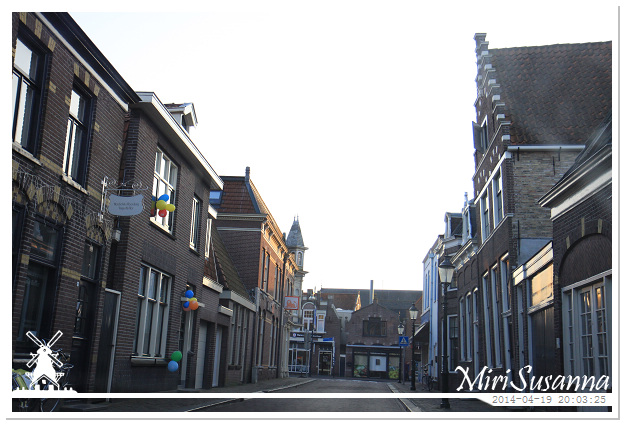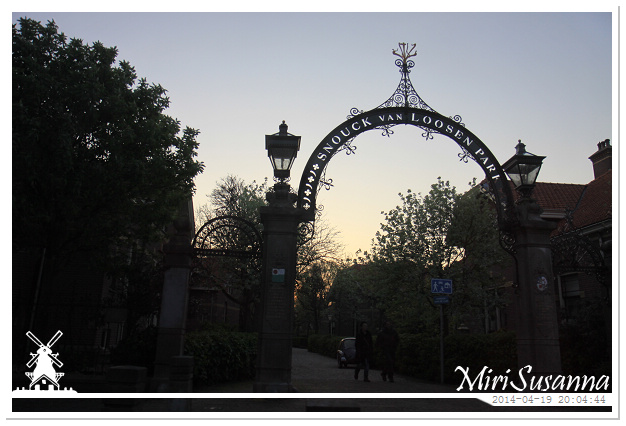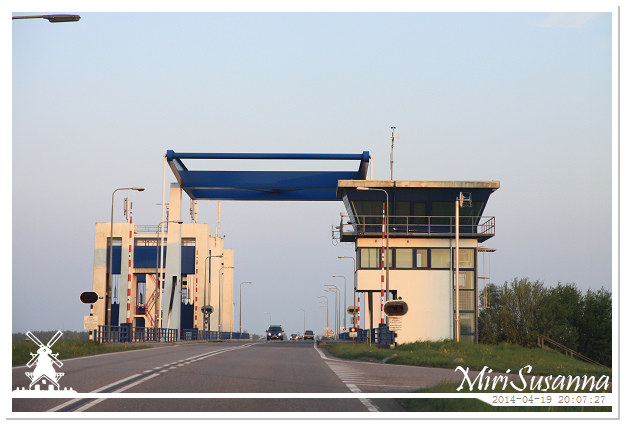 27公里長的Houtribdijk連結Enkhuizen和Lelystad兩個城市,並把荷蘭的內海隔成IJsselmeer和Markermeer。
The 27km Houtribdijk connects Enkhuizen with Lelystad, and separate the sea to IJsselmeer and Markermeer。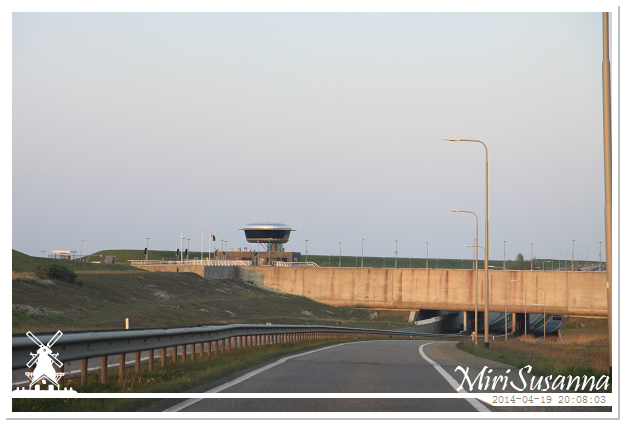 The sun is behind us.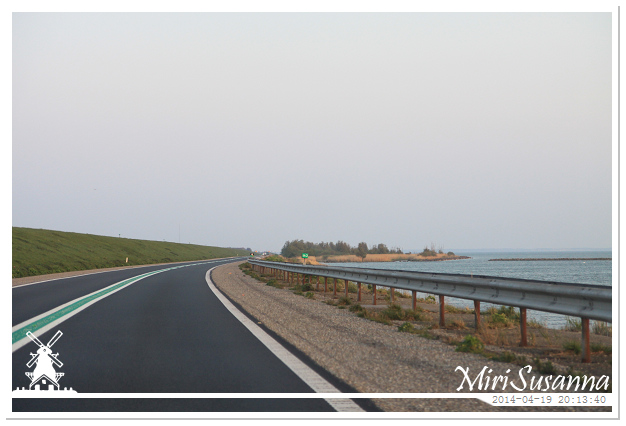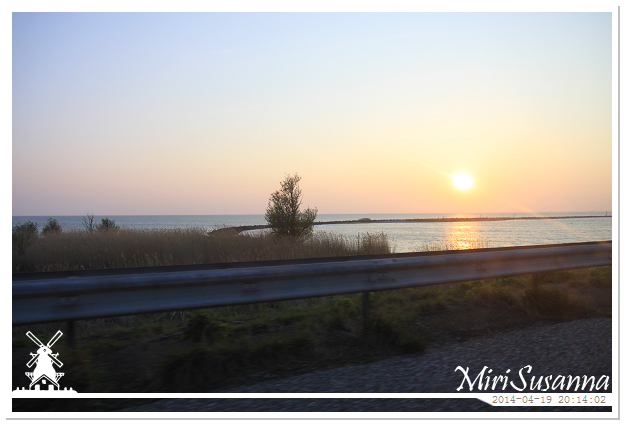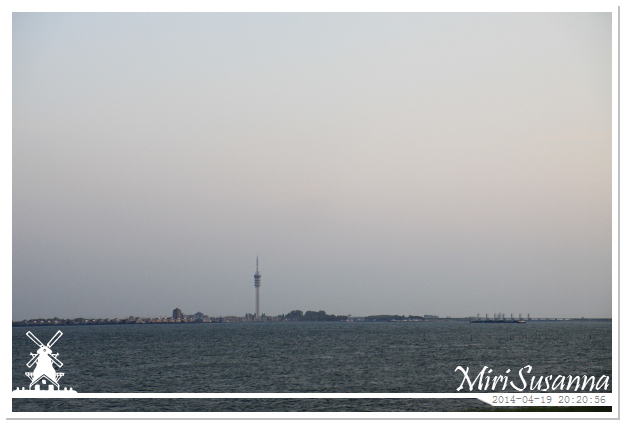 Lelystad.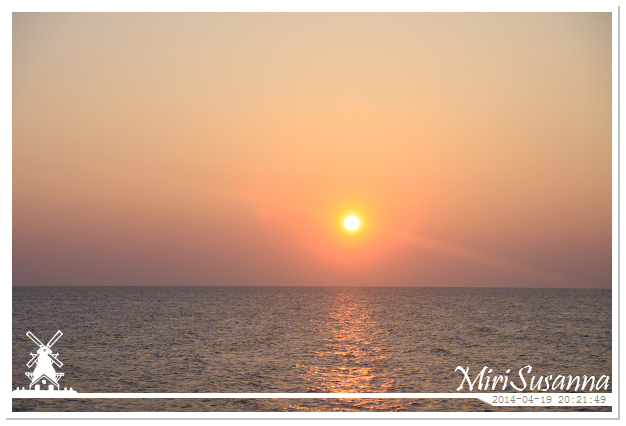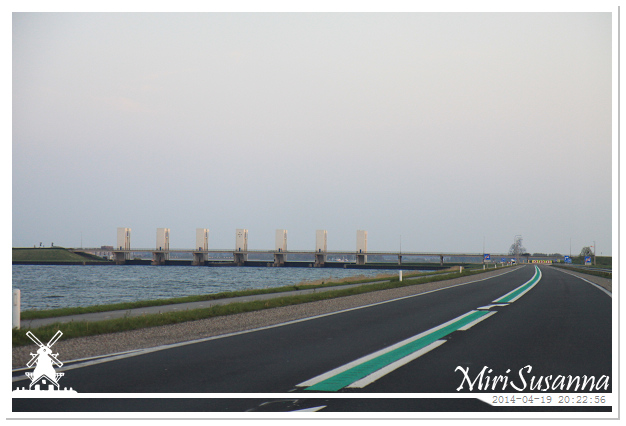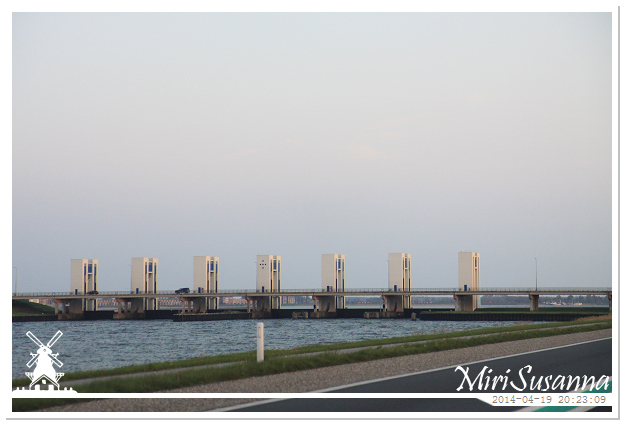 End of the dam.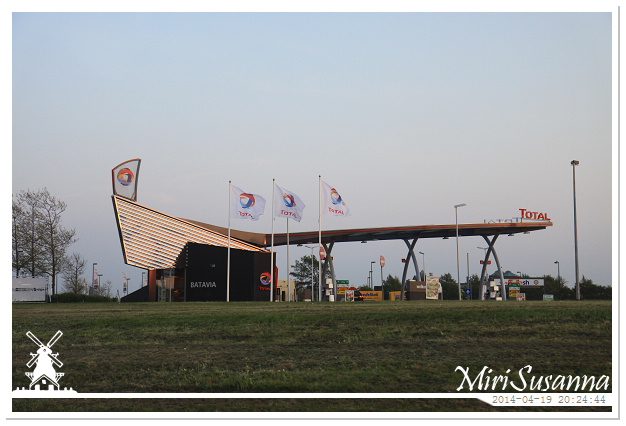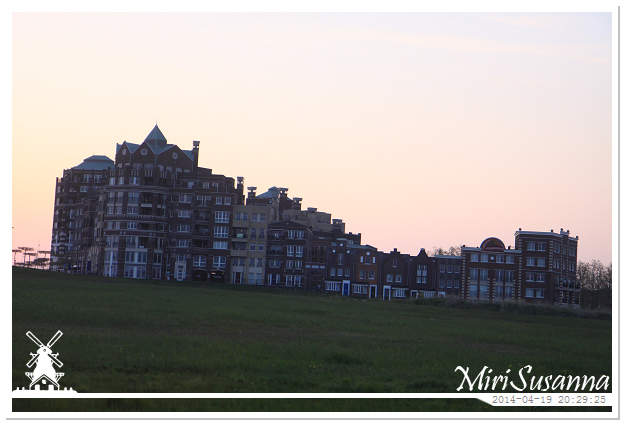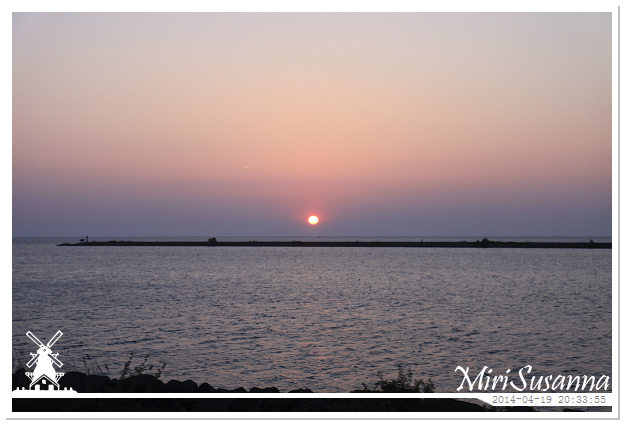 Continue with Oostvaardersdijk to Almere.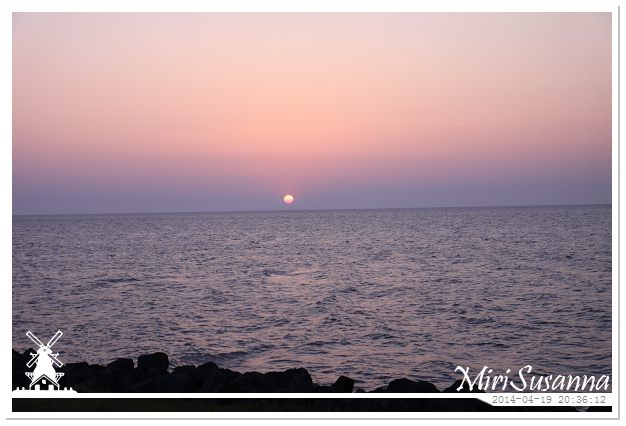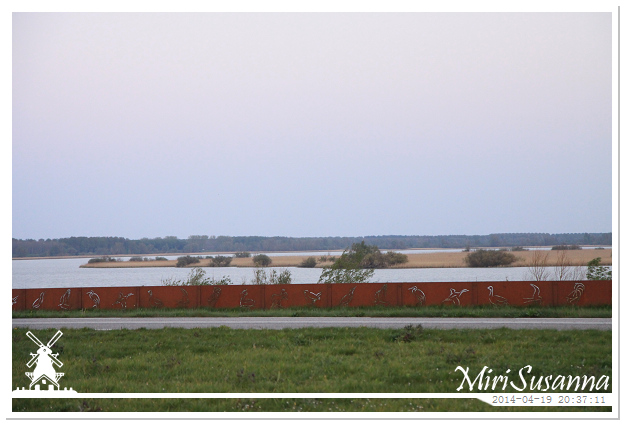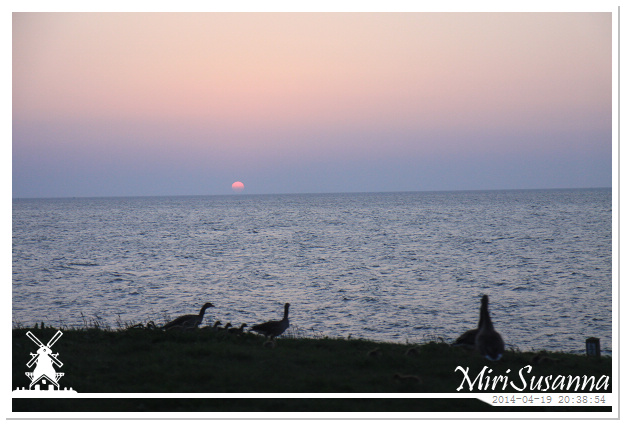 剛好拍到鴨群在欣賞日落。
Sunset.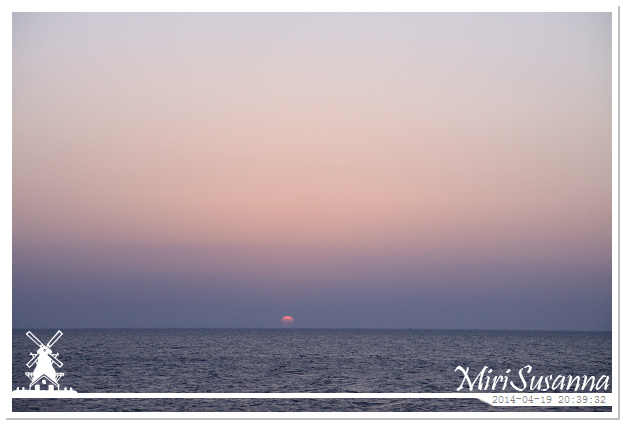 這些都是人造地。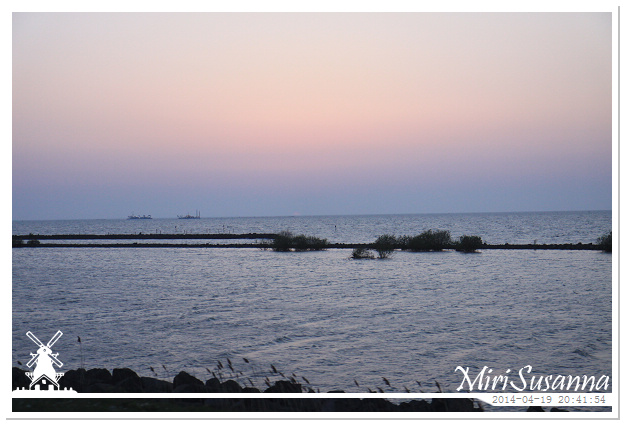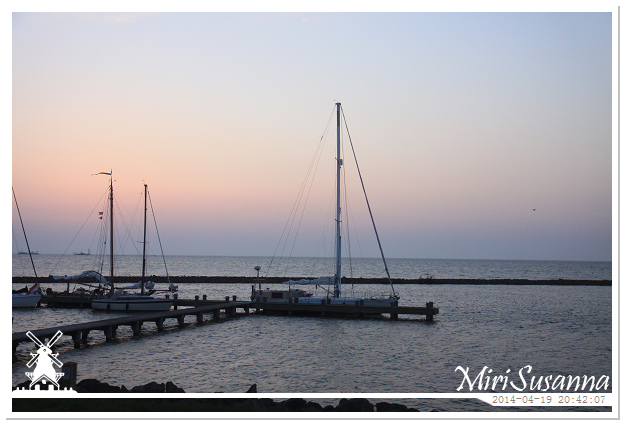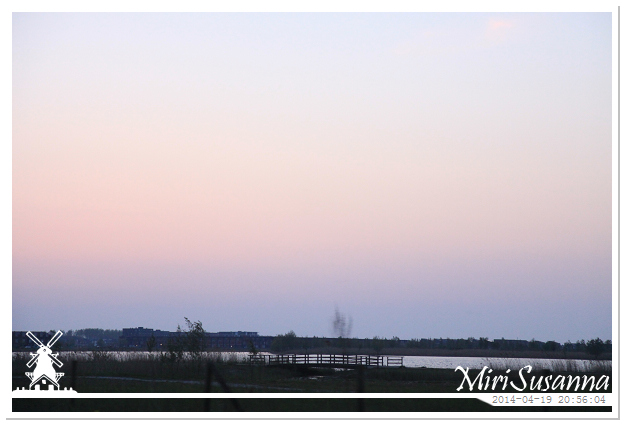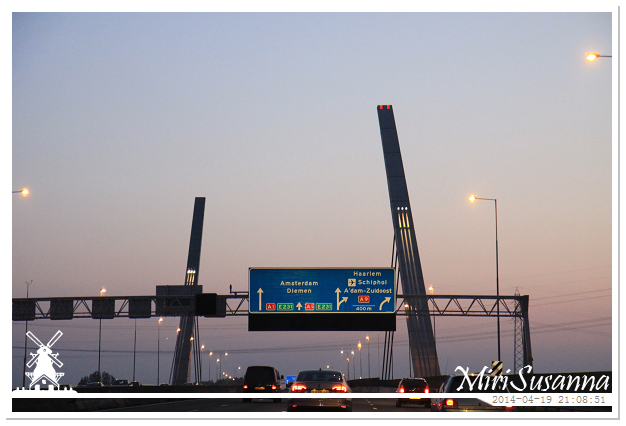 From Almere to Amsterdam.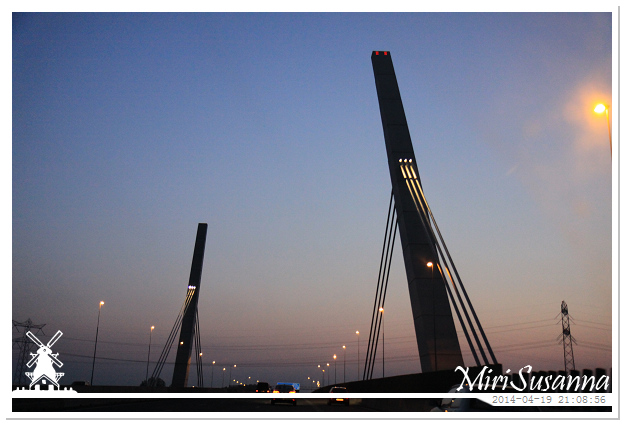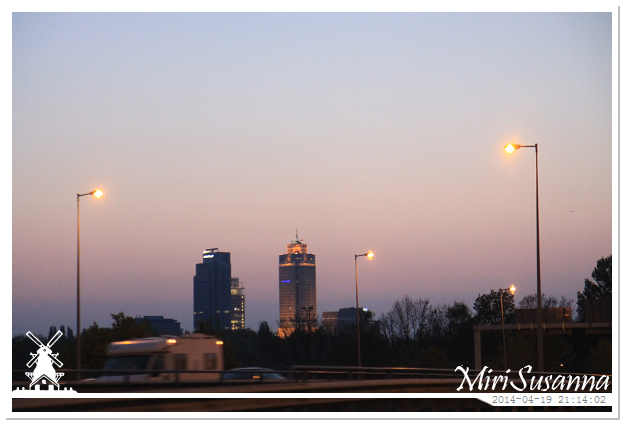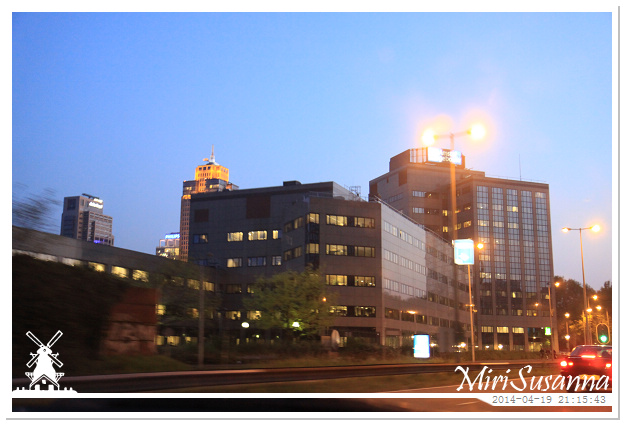 Arrive Amsterdam.
~。The End。~