位於滇西北"三江並流"世界自然遺產中心地帶、香格里拉縣內的普達措國家公園,佔地約1.300平方公里,是中國大陸第一個國家公園。它集環境保護、生態文化旅遊、環境教育和社區受益功能為一體,在保護國家和世界自然文化遺產的前提下,為遊客提供觀光機會。(更多資訊,請參考:官方網頁)這是我們此行的最後一個自然景區,享受這廣闊的高原濕地生態景色。
Potatso (or Pudacuo) National Park is located in Shangri-La County of Yunnan Province, is notable as the first national park in China to meet International Union for Conservation of Nature standards. It's also a part of the Three Parallel Rivers of Yunnan Protected area of World Heritage Site. (For more information, please visit: official website) This's the last natural sightseeing destination of our Yunnan journey.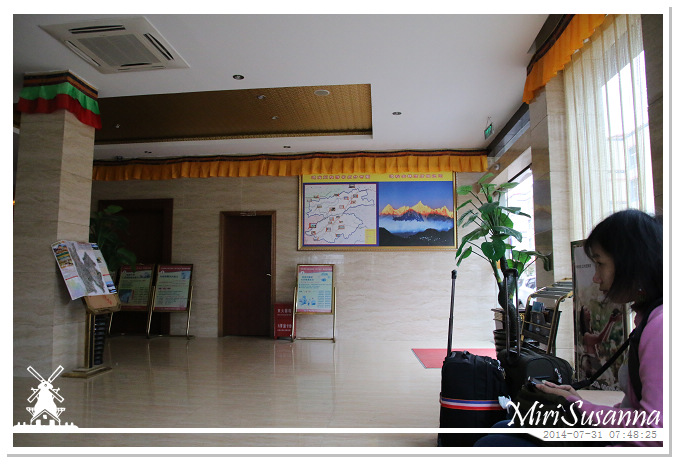 等待退房。
Waiting for check-out at hotel.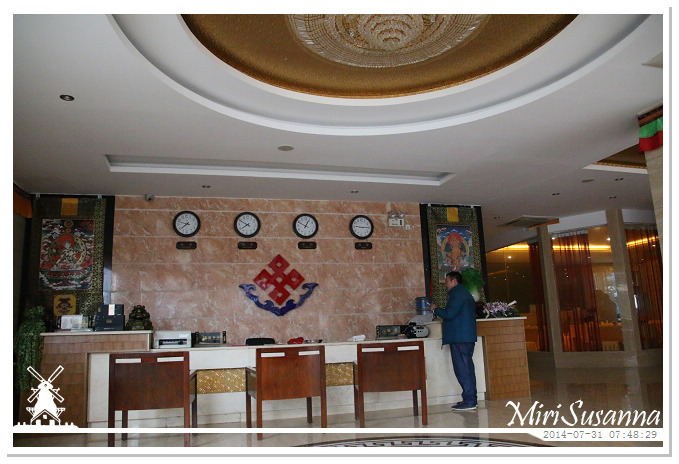 On the way to Potatso, 20,5km from town.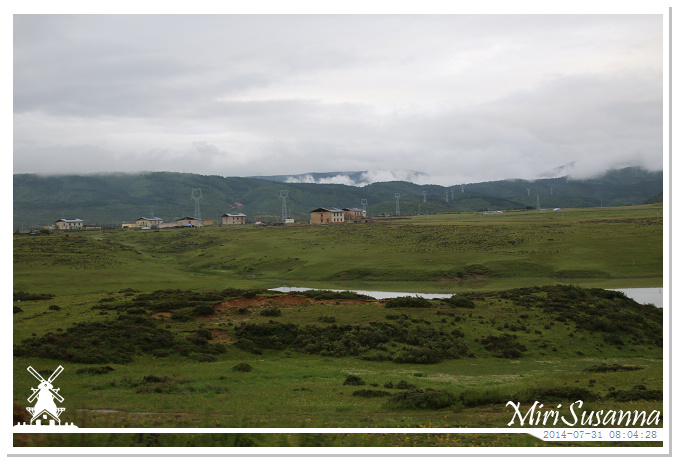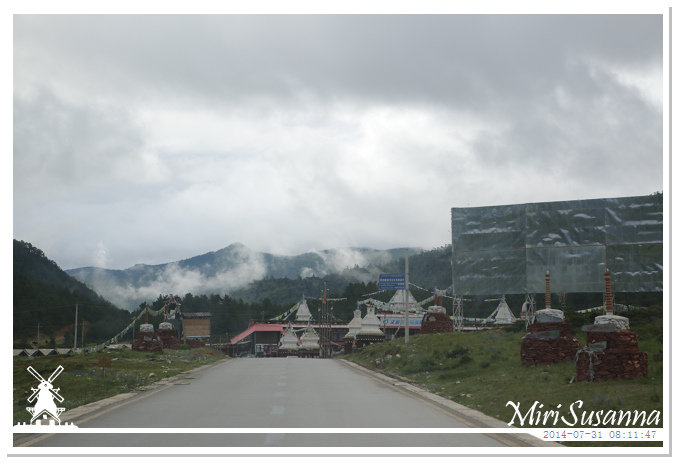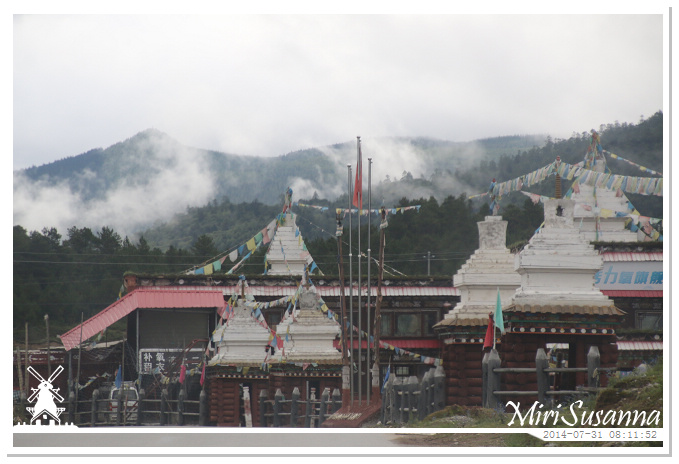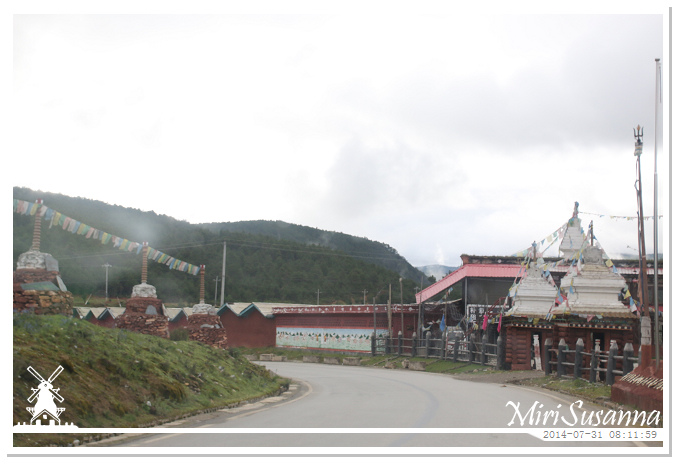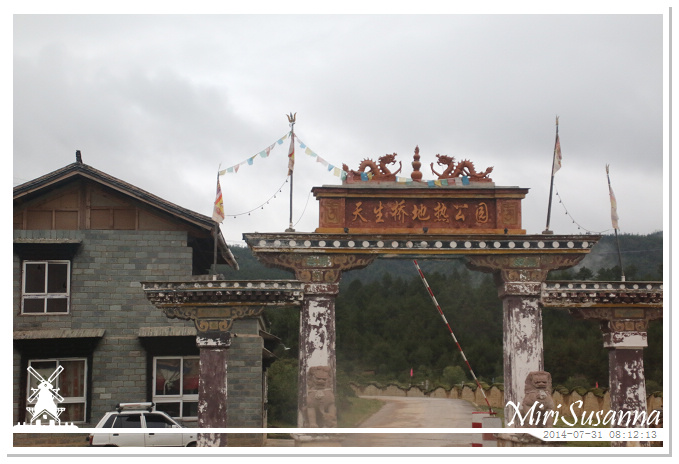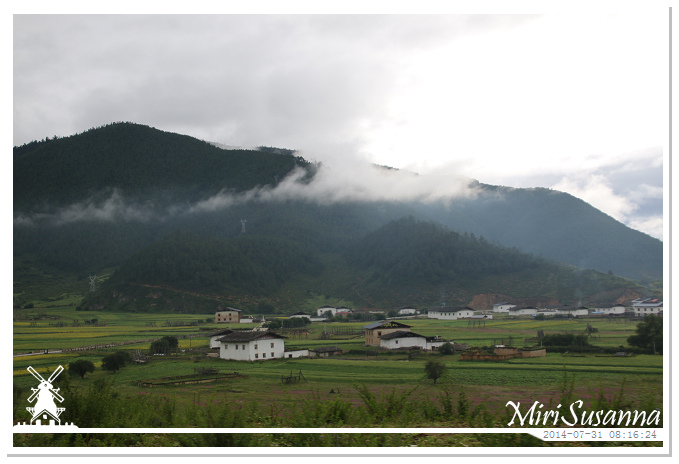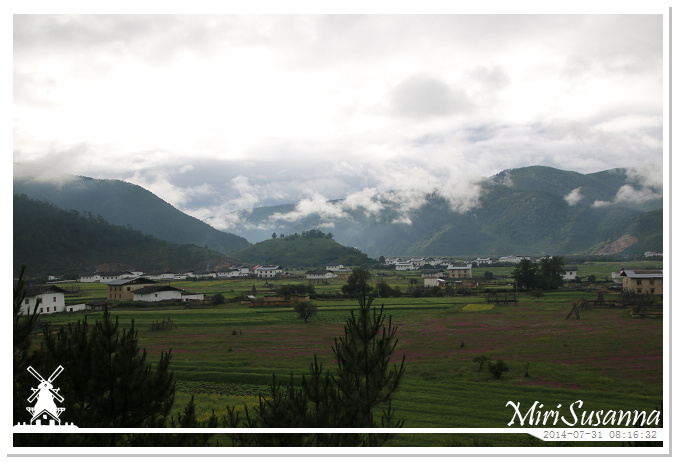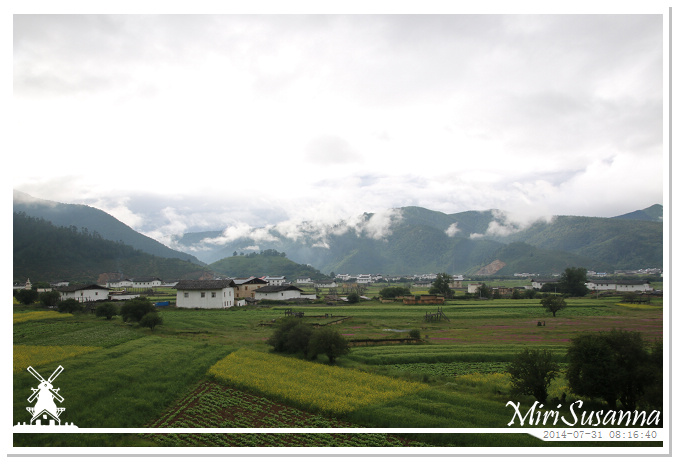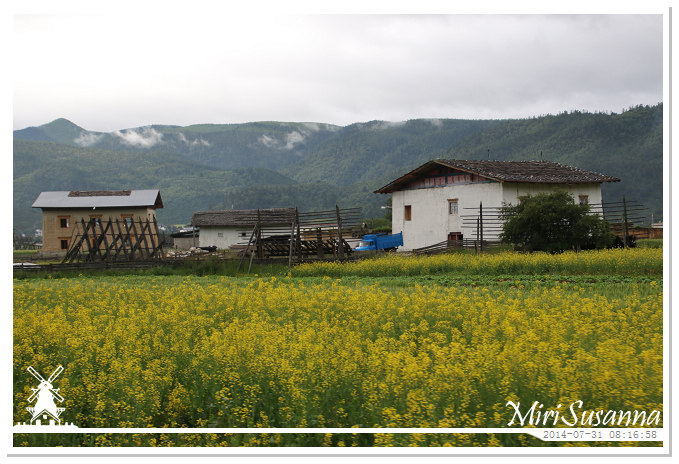 現代藏民都有定居的房子。
Modern Tibetan houses.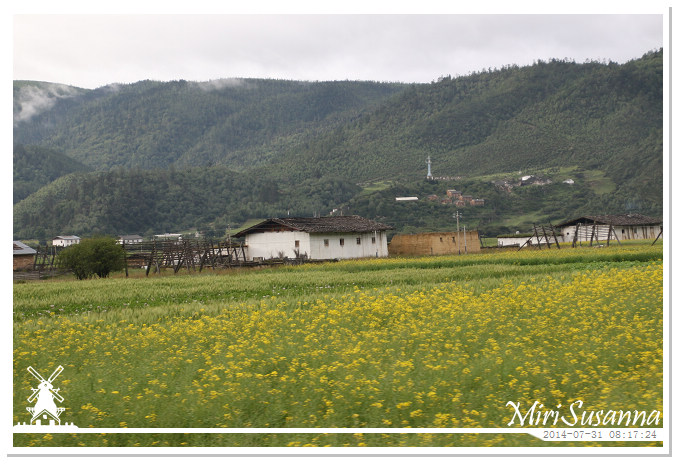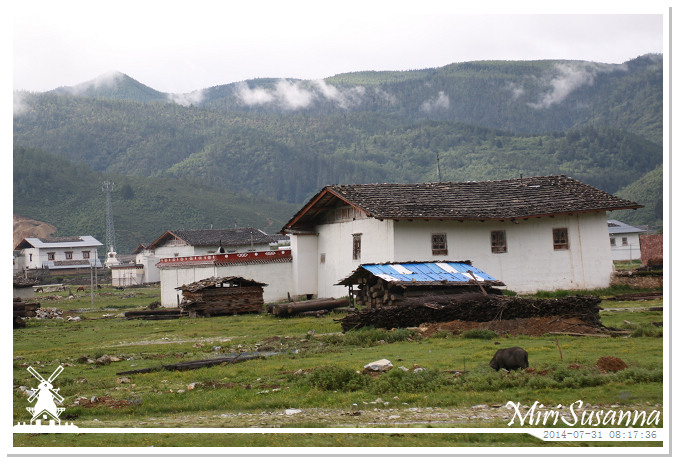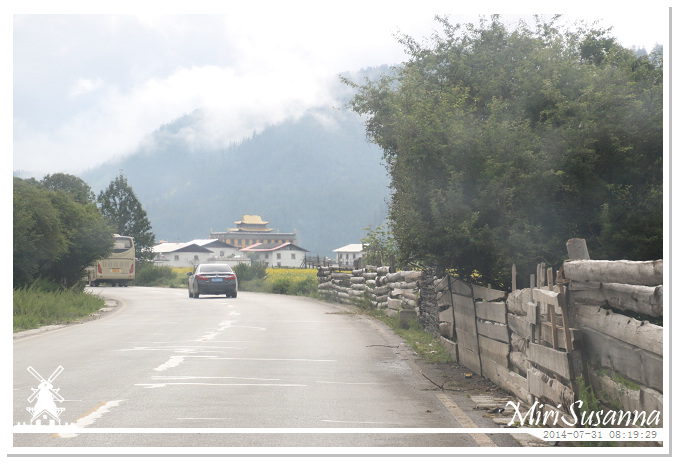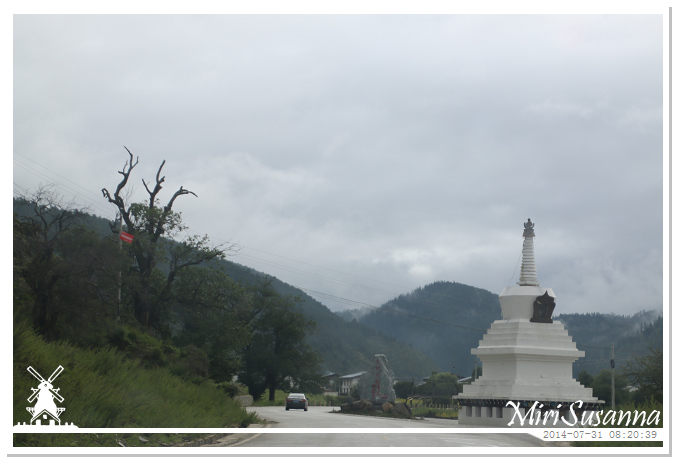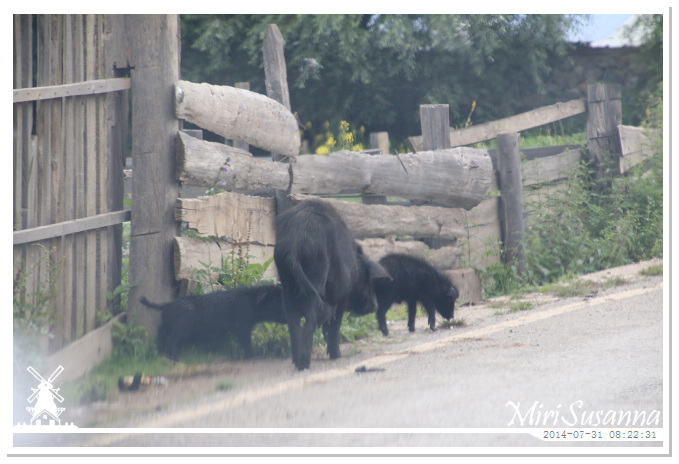 四處都是豬。
Overall pigs.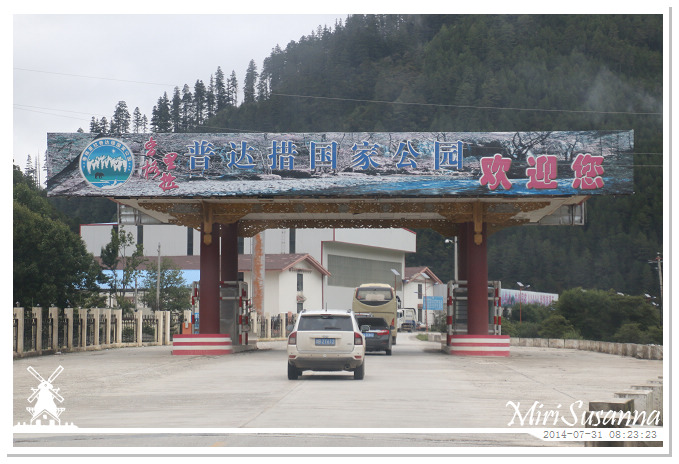 Welcome to Potatso National Park.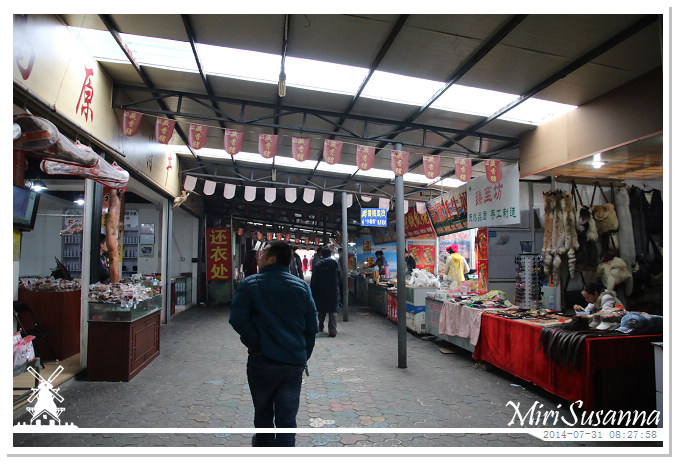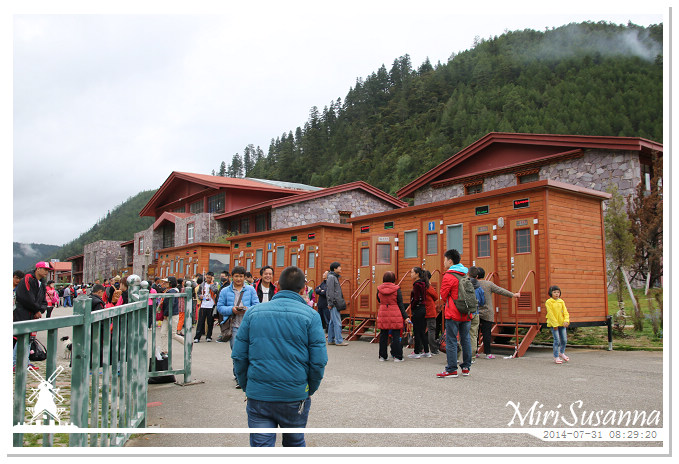 公園入口處。
Main entraince.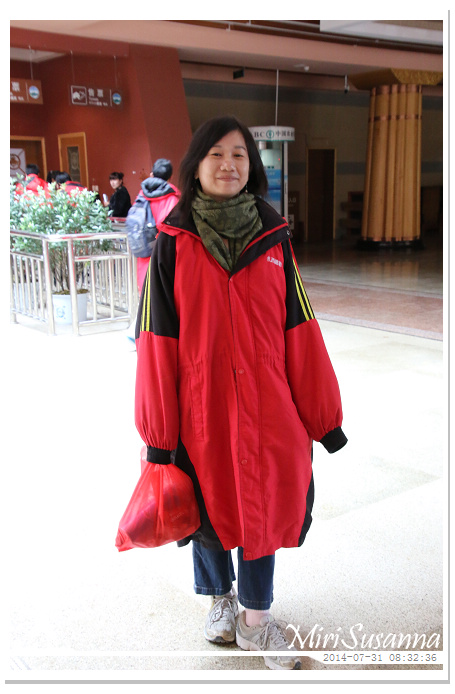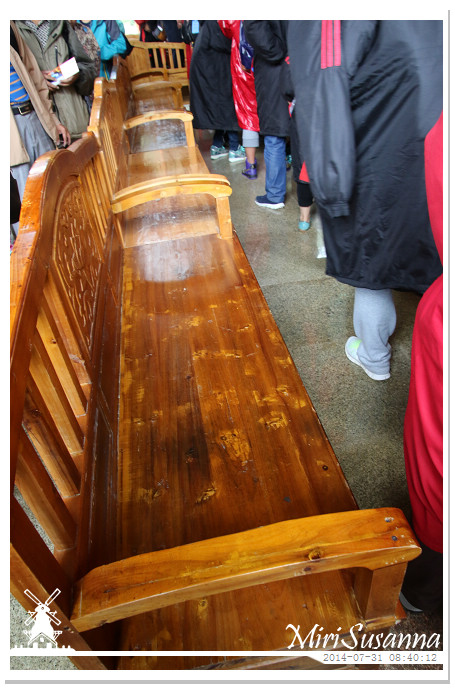 排隊站累了,還有椅子可以坐。
Friendly arranged for those tired standing in line.


排隊坐環保大巴。
Line to take the Eco-bus.


On our way to first stop in this national park.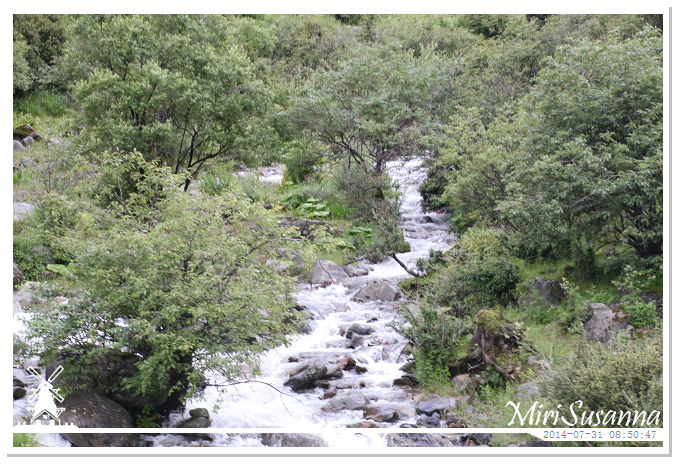 每年的五六月,杜鵑花盛開,是參觀這裡最棒的時段。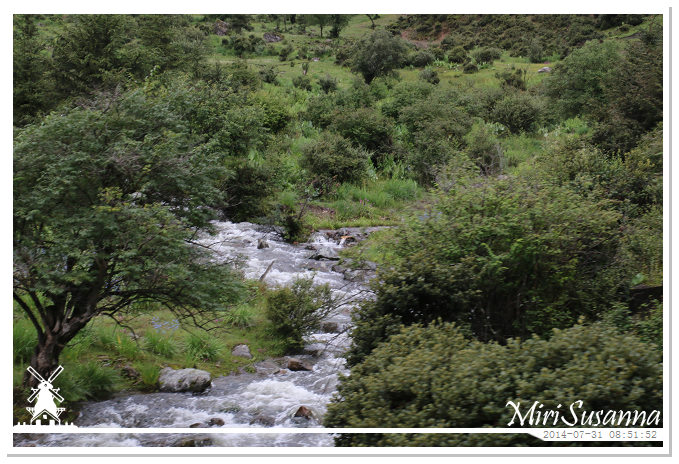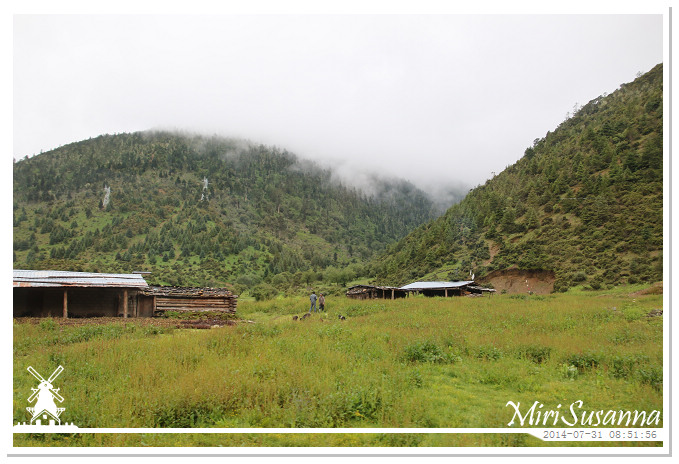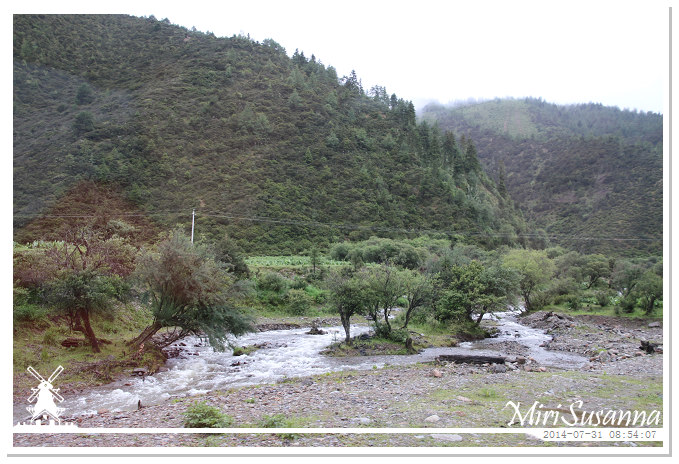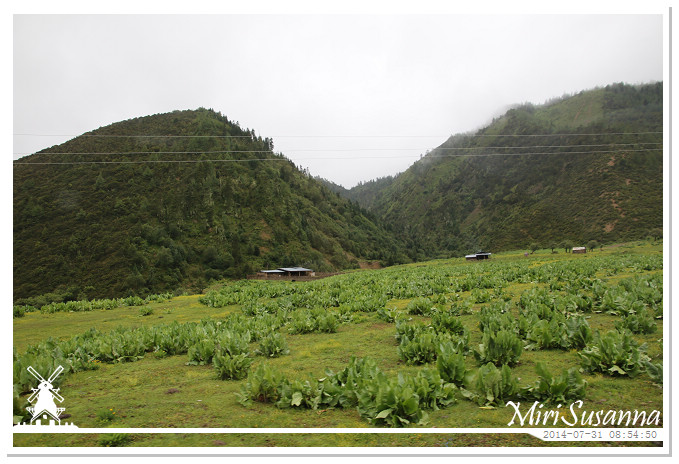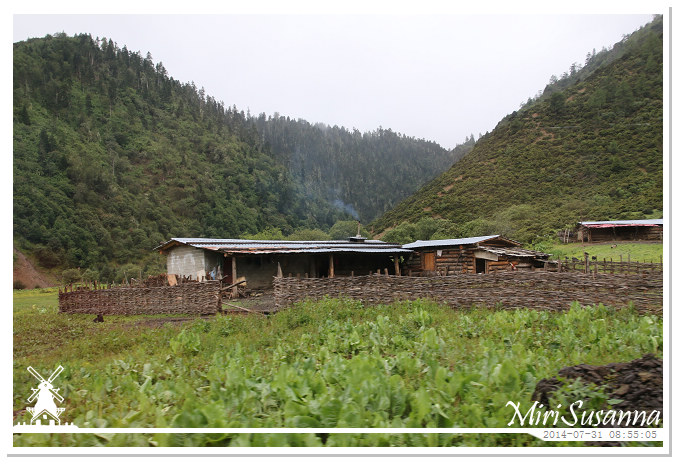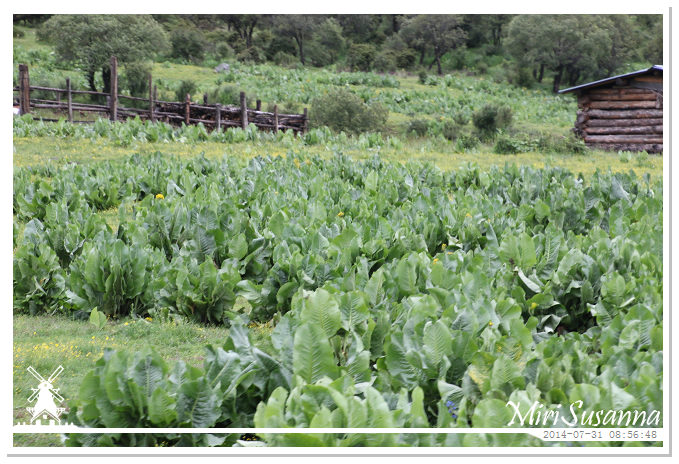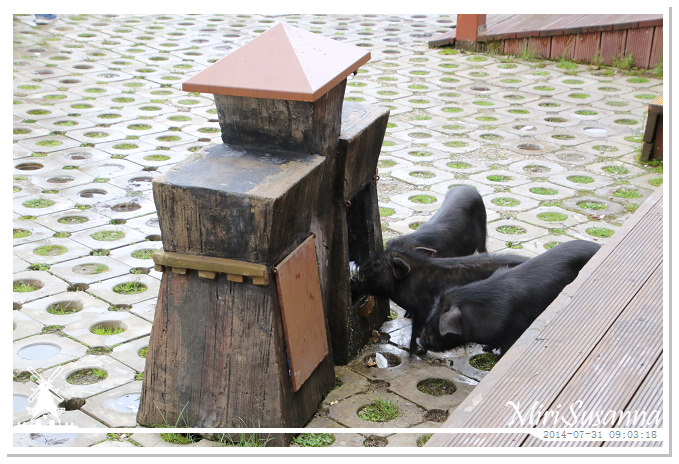 來到屬都湖下車,又遇到豬豬。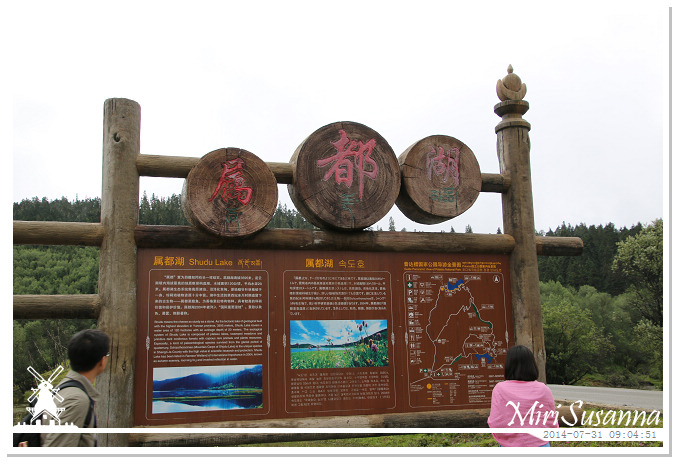 第一站:屬都湖。屬都湖海拔3595米,是雲南境內海拔最高的地質斷層構造湖,水域面積120公頃,平均水深20米。屬都湖生態系統集高原湖泊、沼澤化草甸、原始暗針葉林植被於一身,珍稀動植物資源十分豐富。湖中生活的第四紀冰川時期遺留下來的古生物--屬都裂腹魚,為香格里拉特有物種,具有較高的科研和保護價值。屬都湖2004年被列入"國際重要濕地"。景致以秋色、晨霧、倒影著稱。
First stop: Shudu Lake. As the tectonic lake of geological fault with the highest elevation in Yunnan province, 3595 meters, Shudu Lake covers a water area of 12o hectares with an average depth of 20 meters. The ecological system of Shudu Lake is composed of plateau lakes, swamped meadows and primitive dark coniferous forests with copious rare animals and plants resources. Especially, a kind of paleontological species survived from the glacial period of quaternary, Schizothoracinae (Mountain Carps of Shudu Lake) is the unique species in Shangri-La County with the high value in scientific reseach and protection. Shudu Lake has been listed in Ramsar Wetland of International Importance in 2004, known as sutumn scenery, morning fog and inverted reflection in water.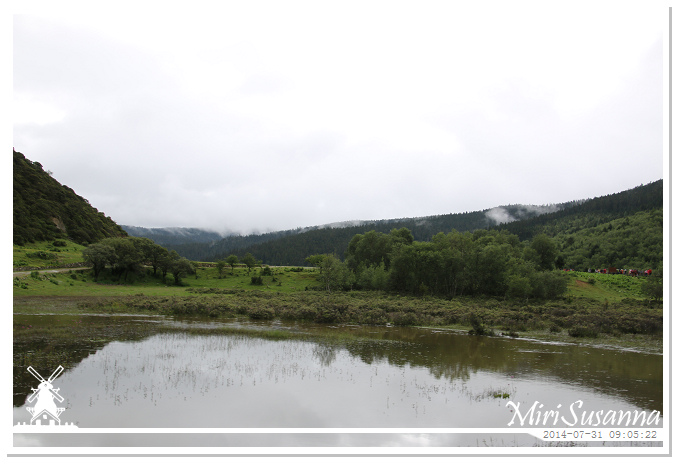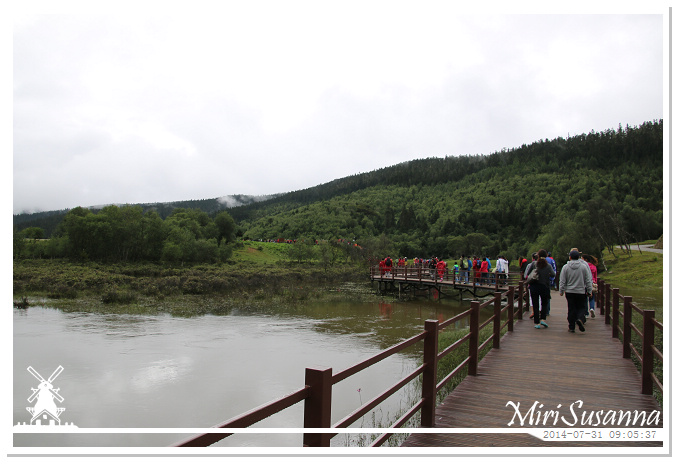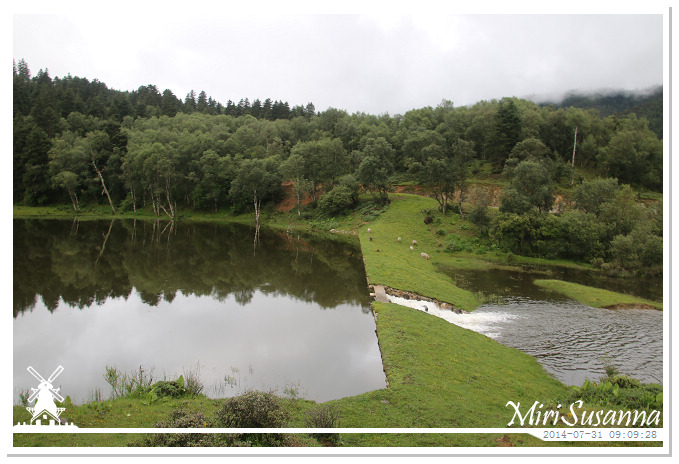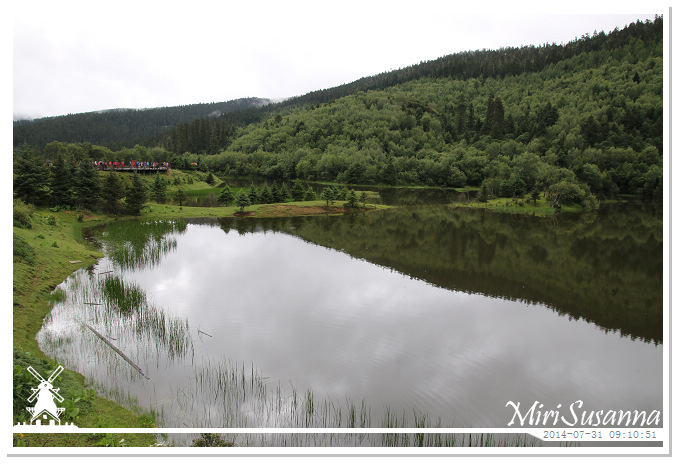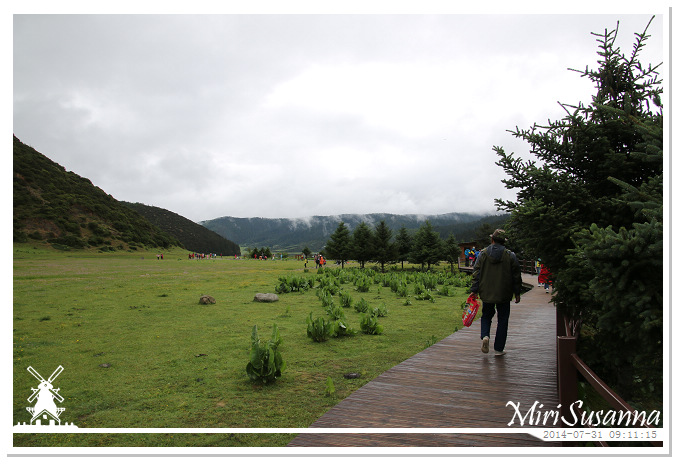 酥油花,它的葉子能保鮮。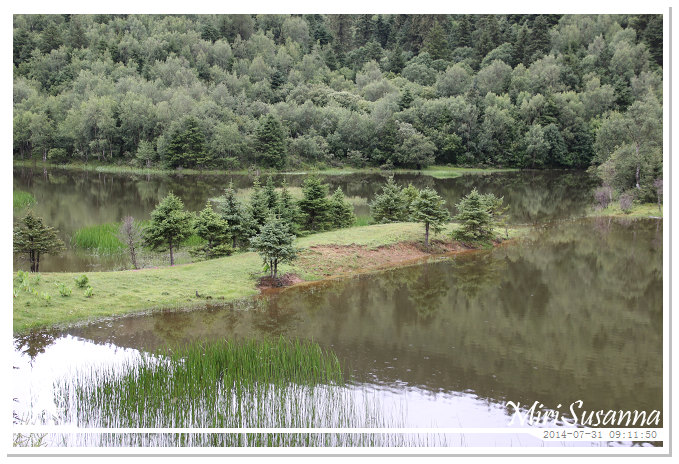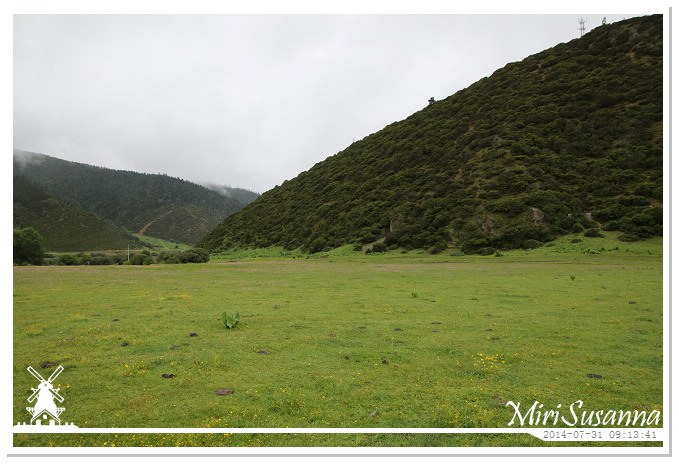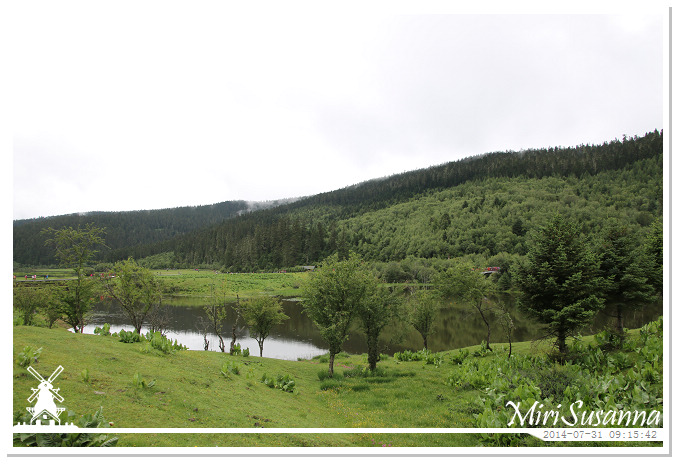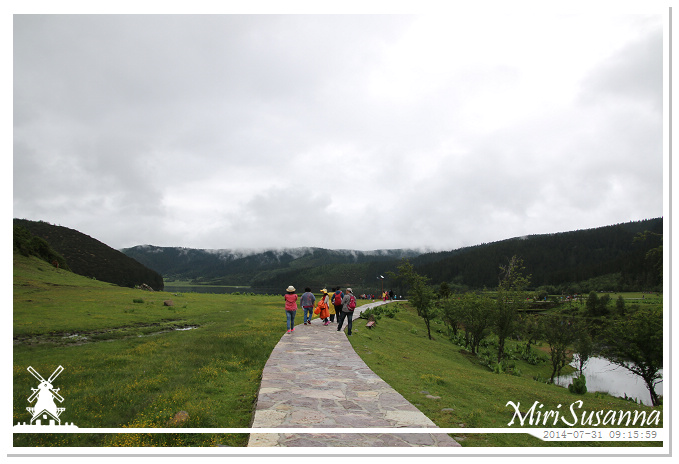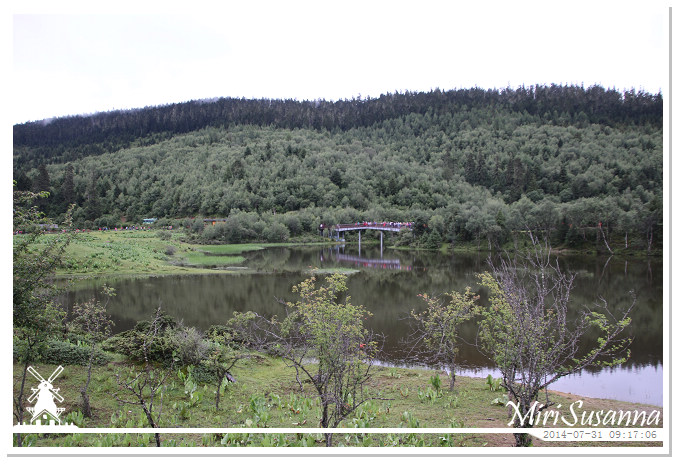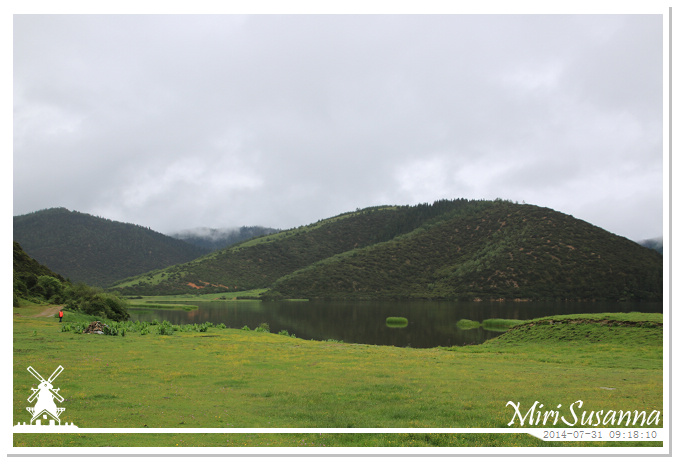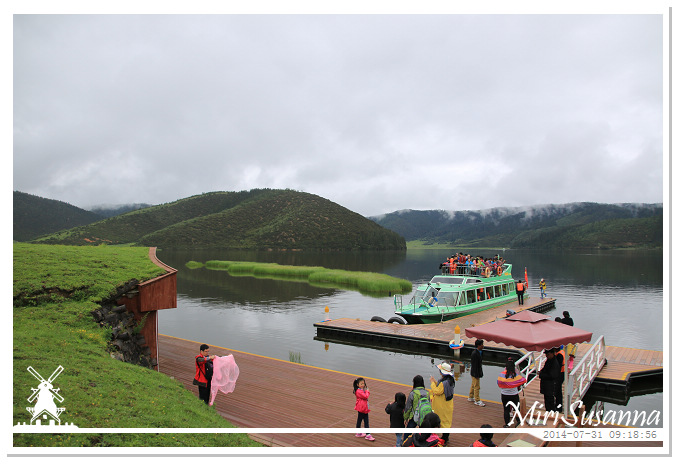 乘船跨湖。
Take the boat to across the lake.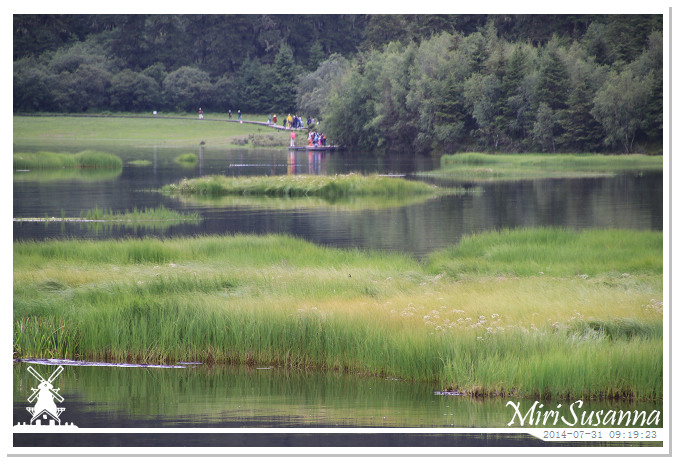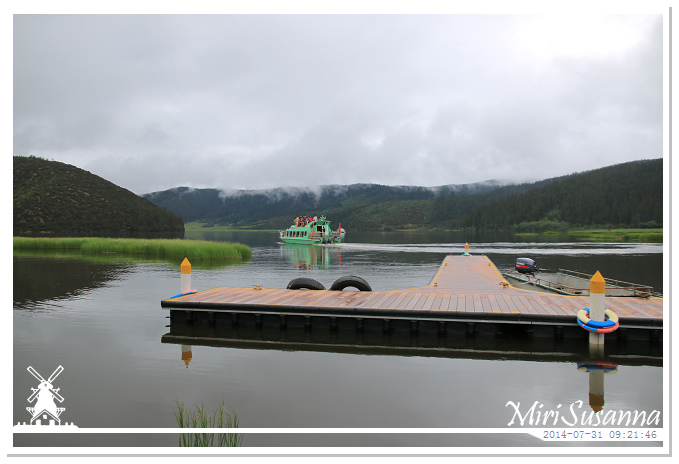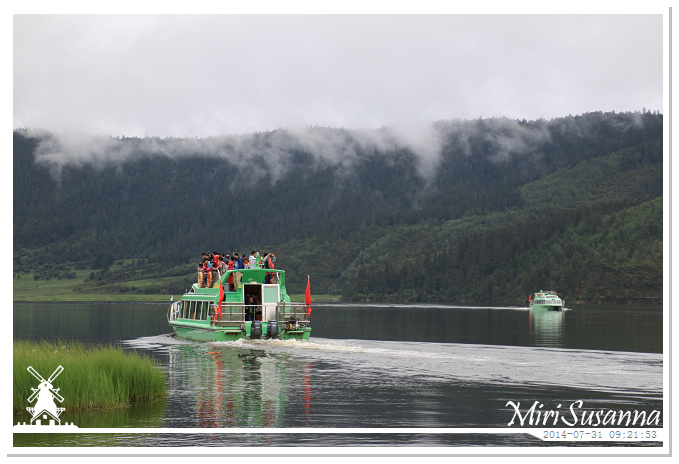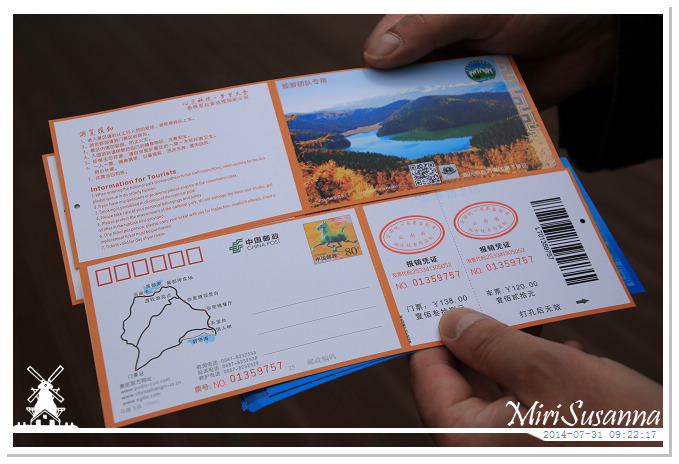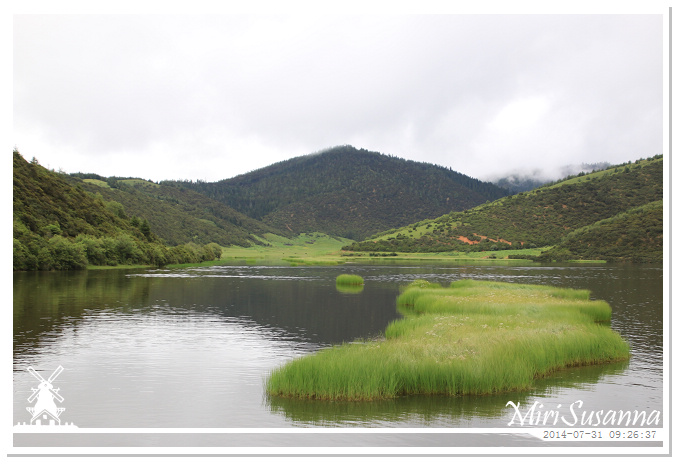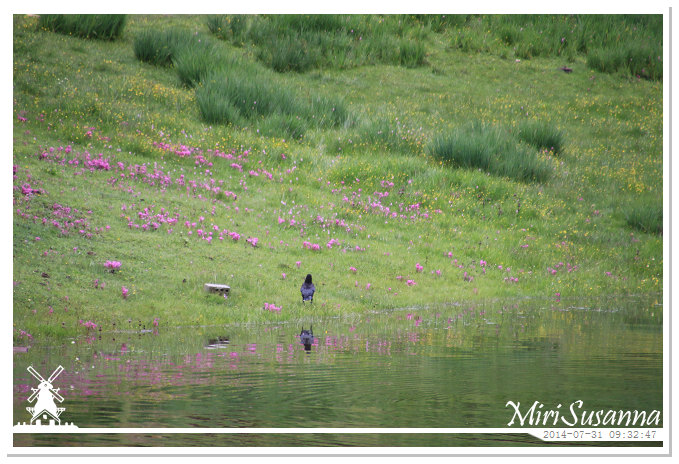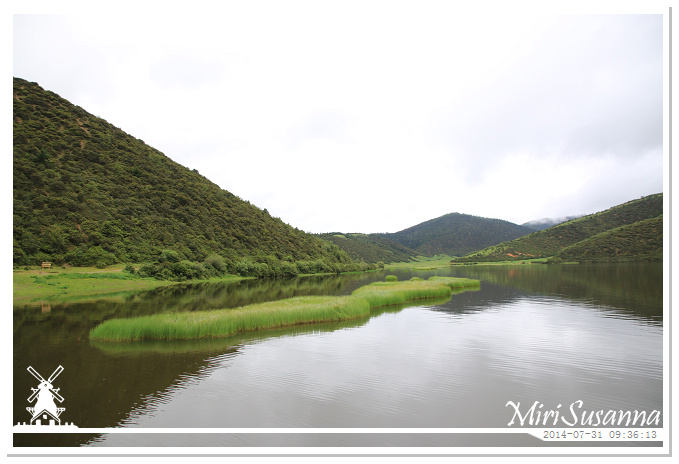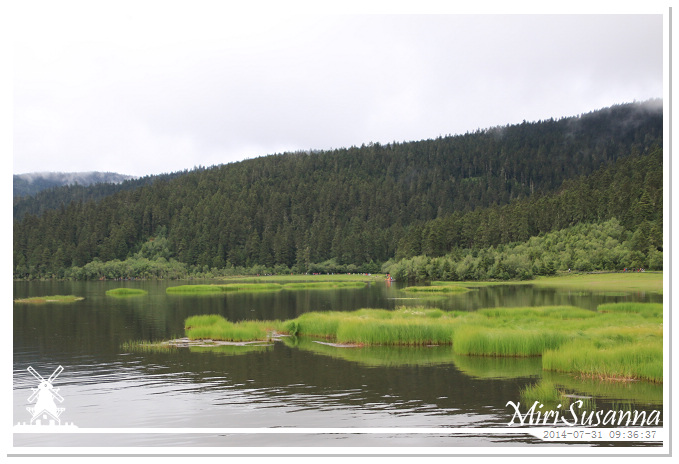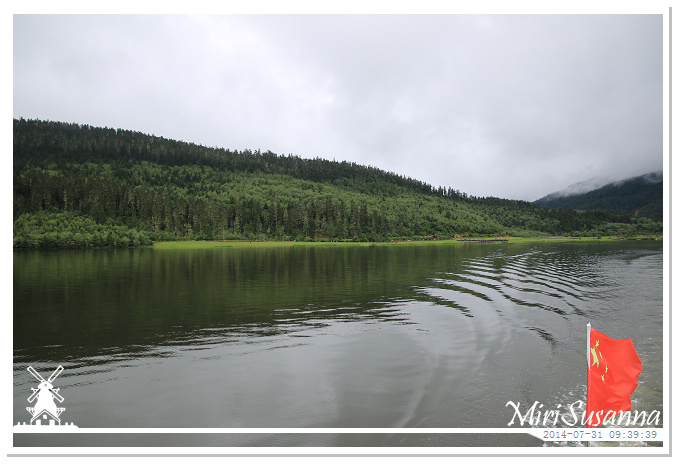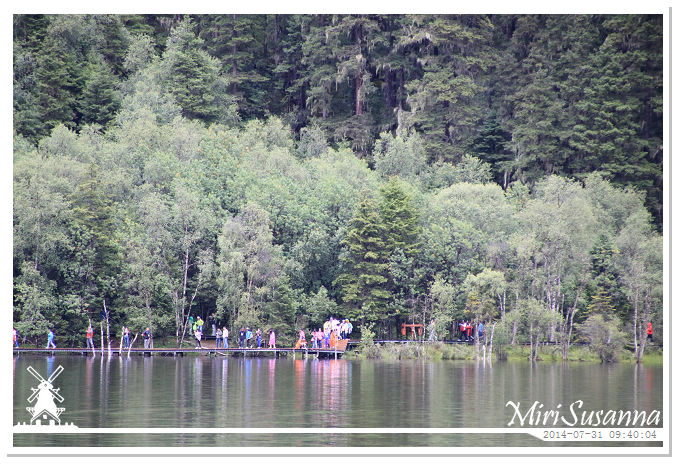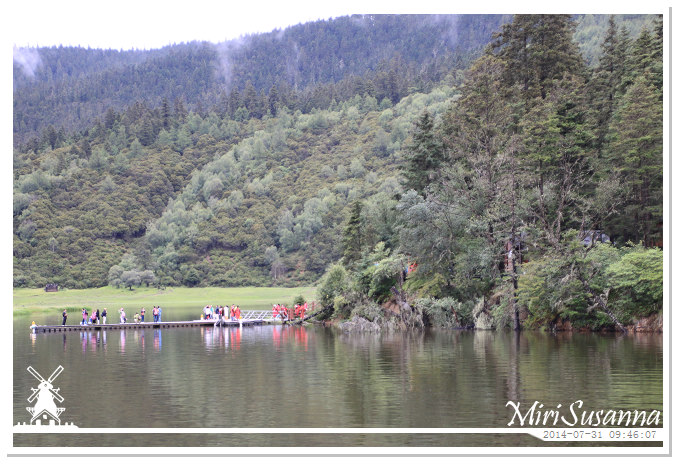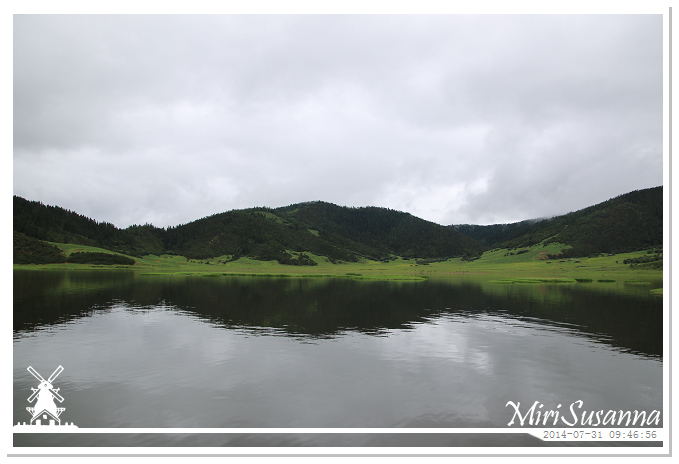 So puur is the natural scenery here.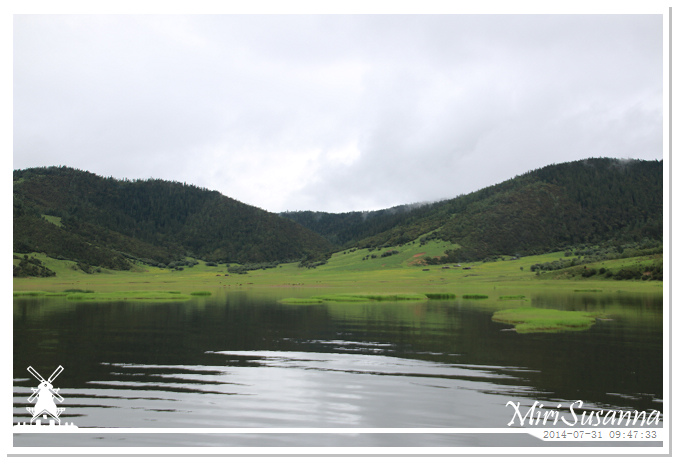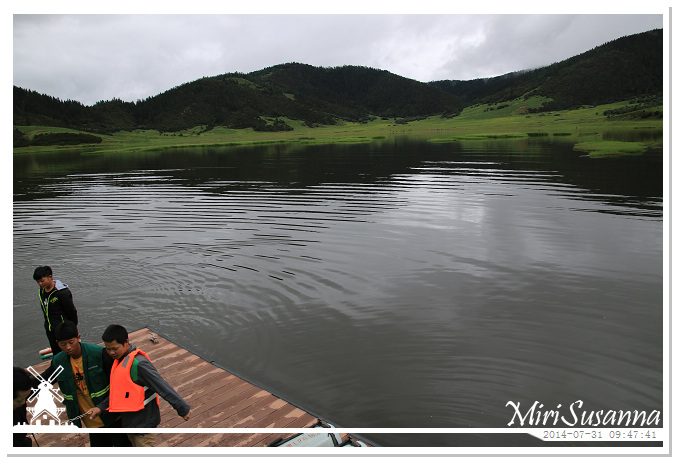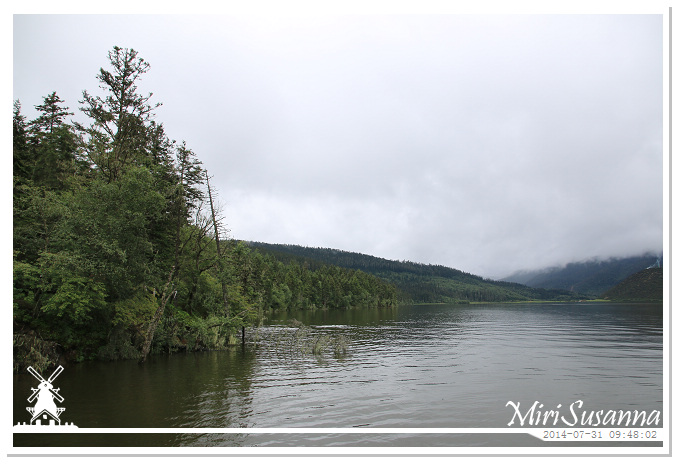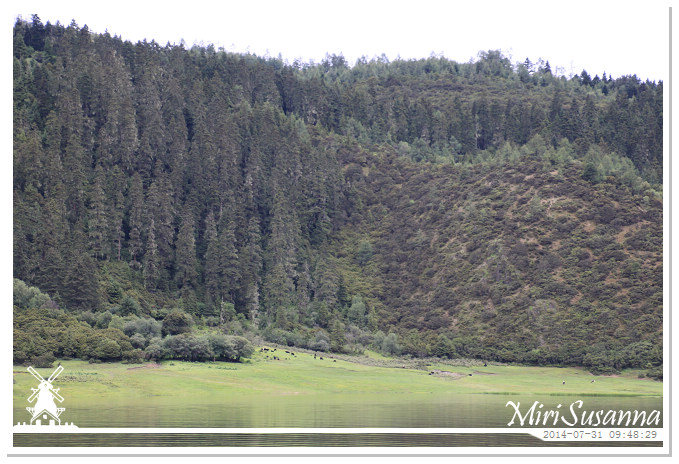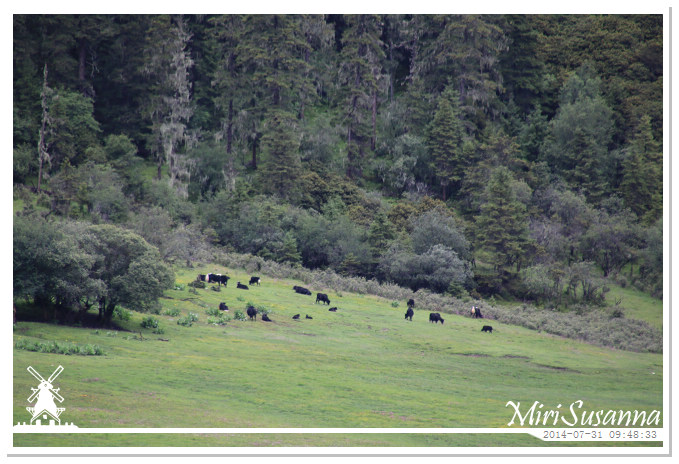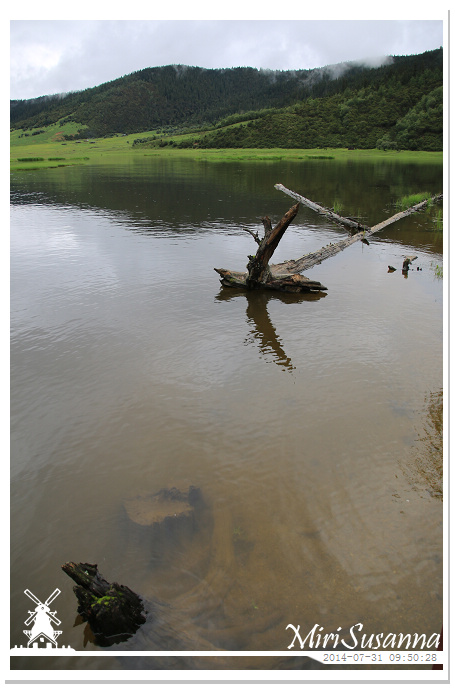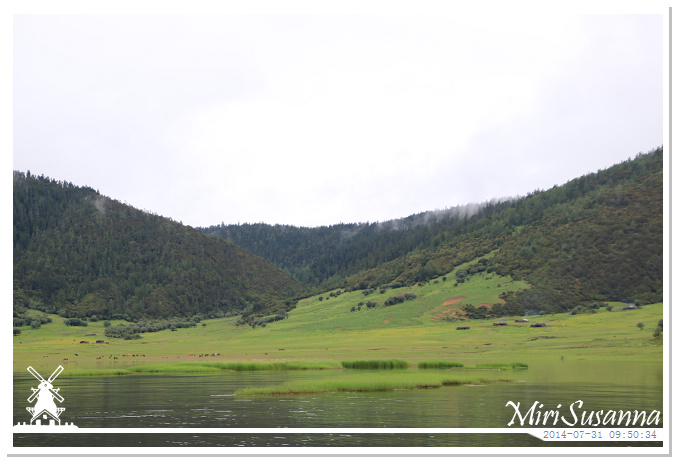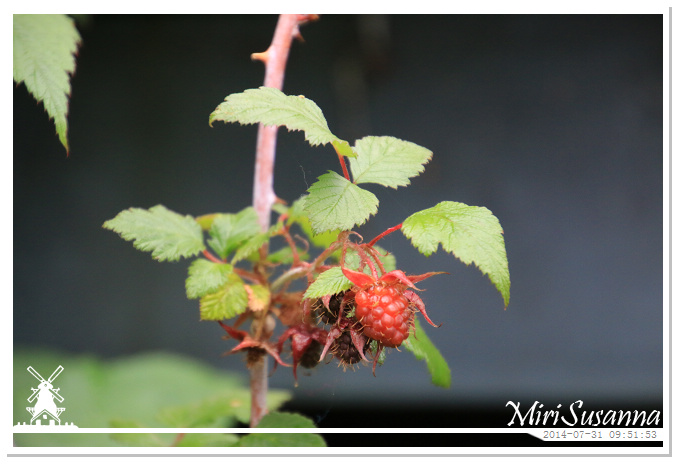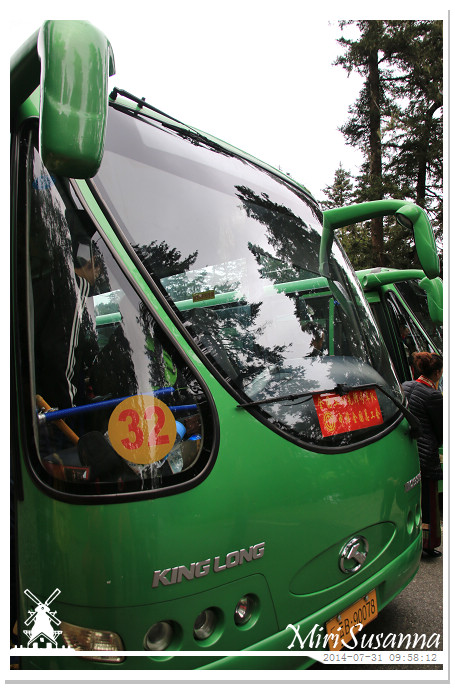 到了對岸,坐上環保大巴往下一站。
Take the Eco-bus again to next destination.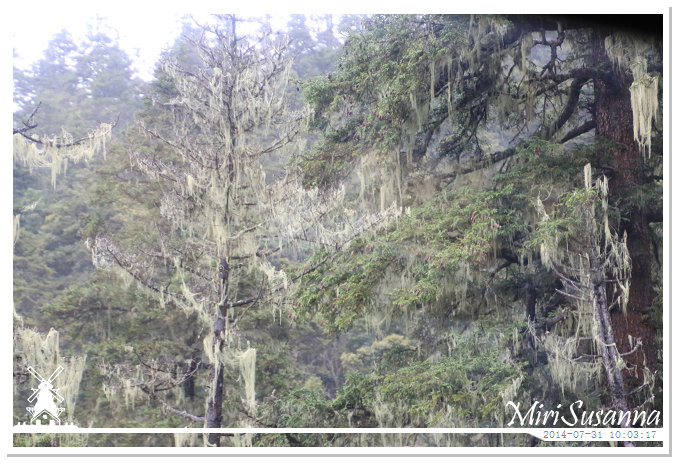 樹上長滿只愛清淨空氣的"鬍鬚"。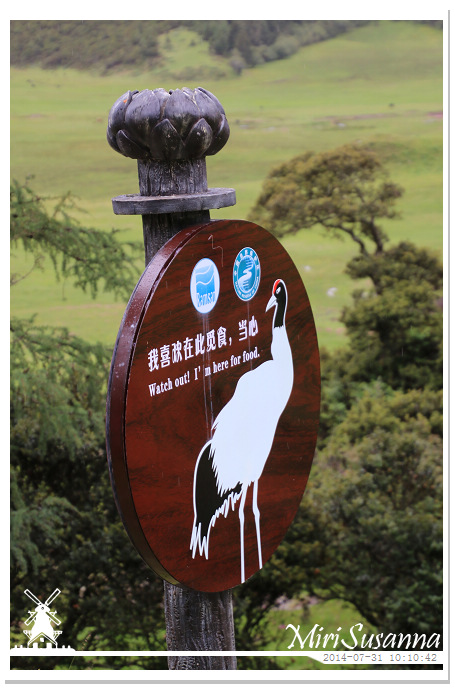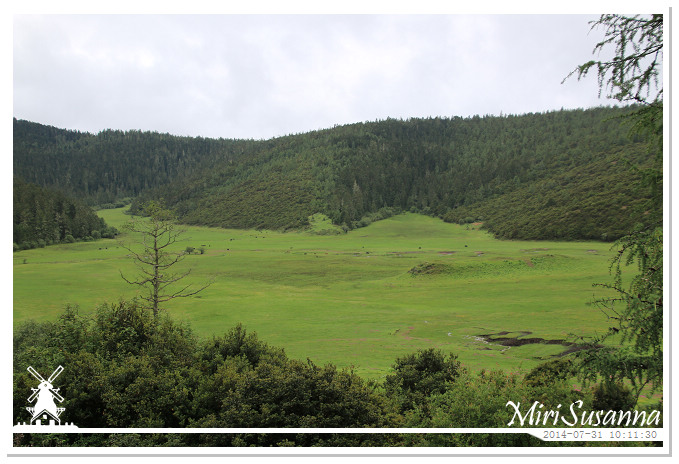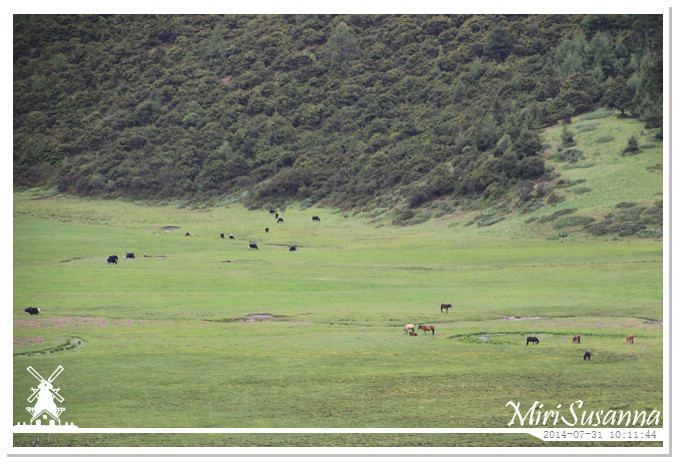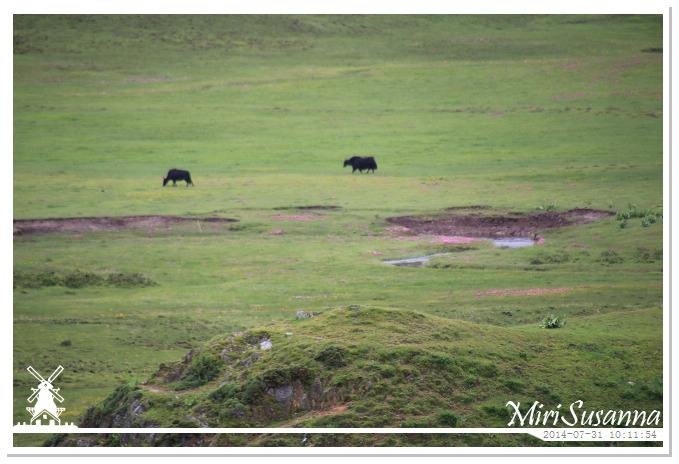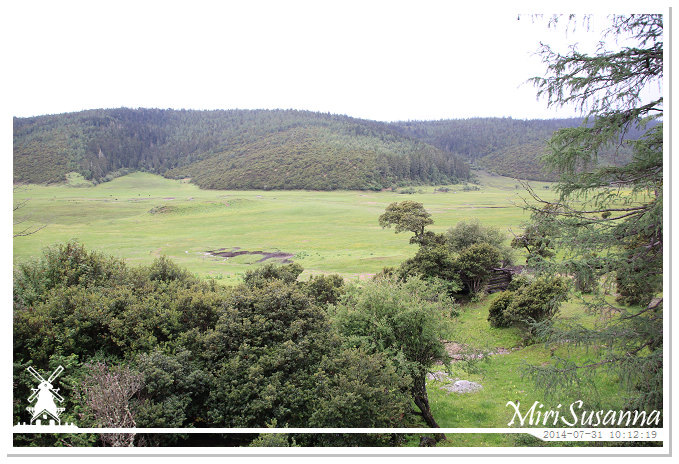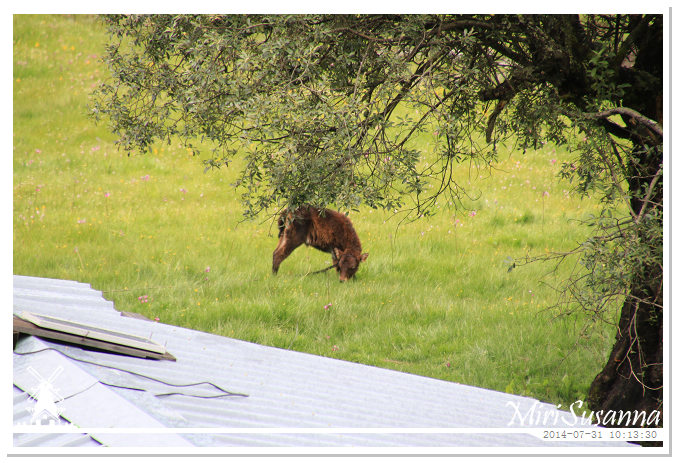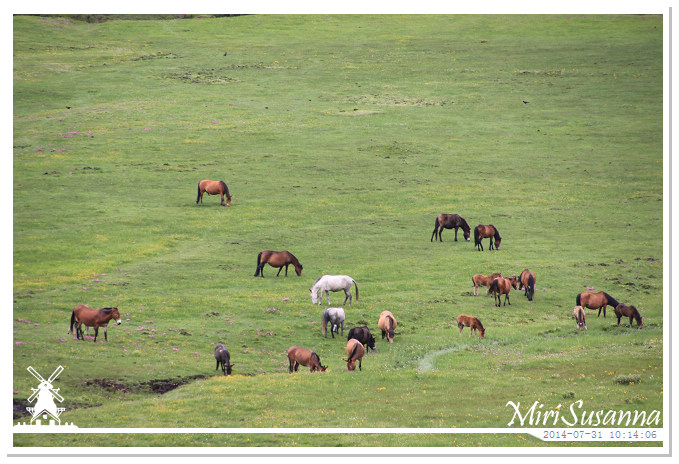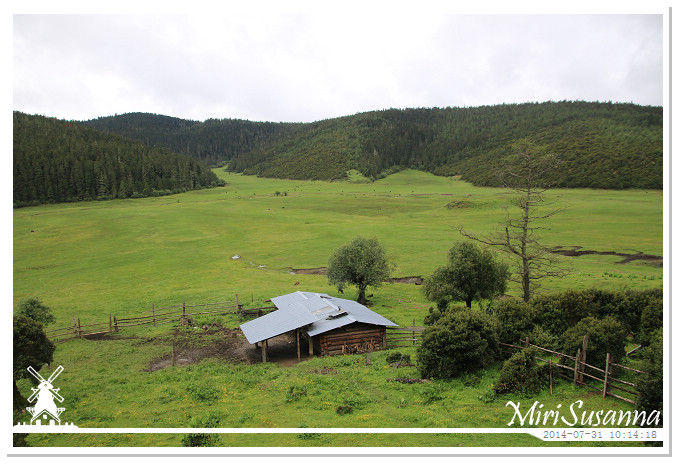 這裡只停車一會,拍個草原景色就繼續走。
We stopped here for a short while for photos.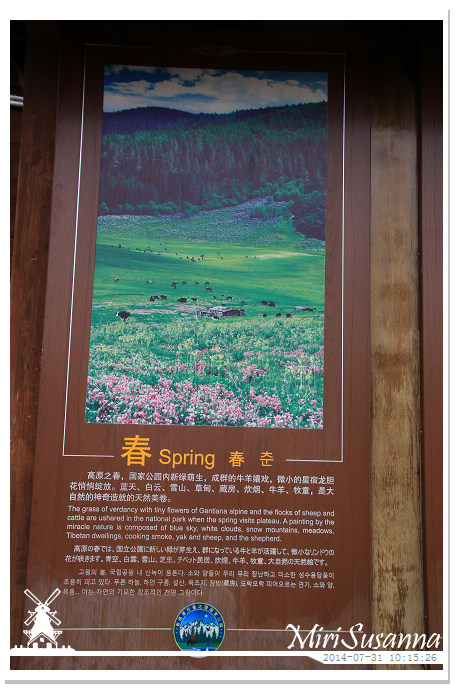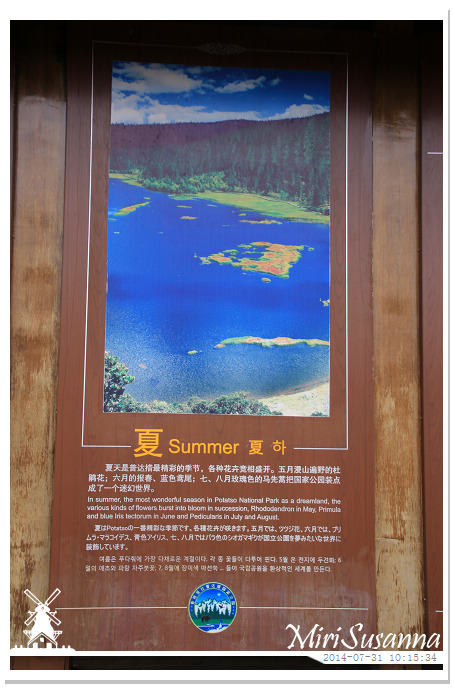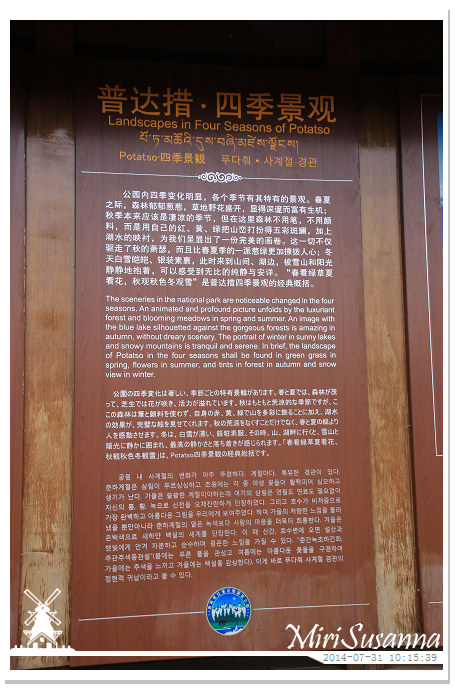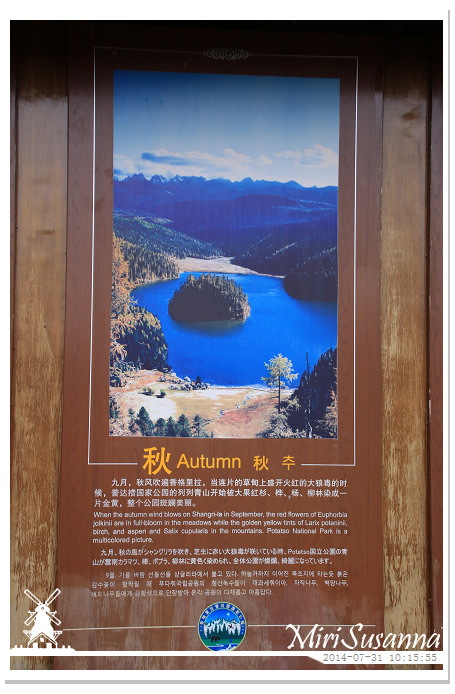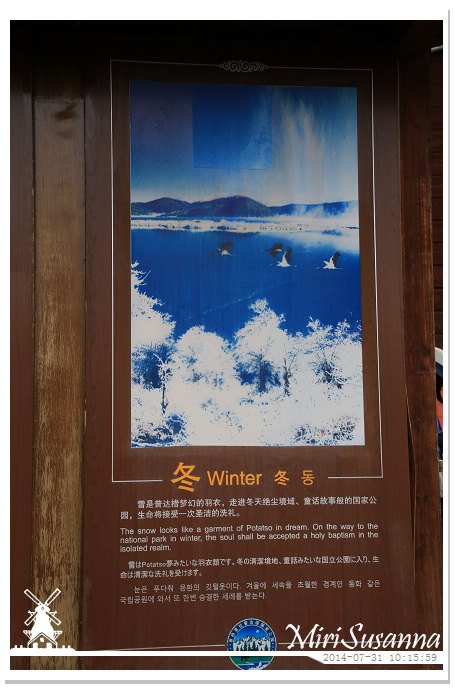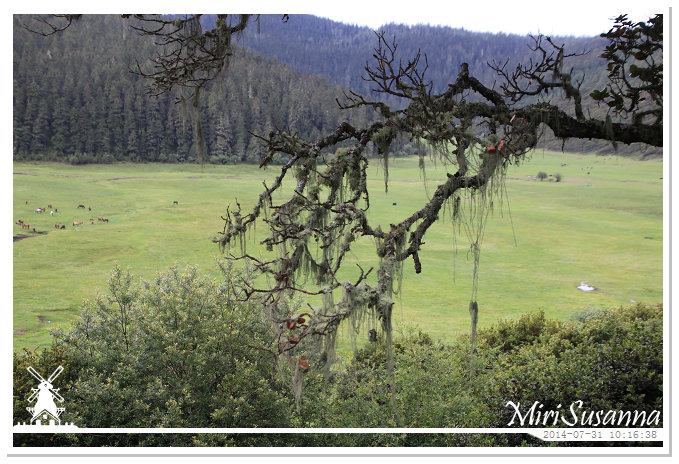 This beard alike plant only grows at high elevation with clean air.


繼續往碧塔海。
Continue our way to Bita Lake.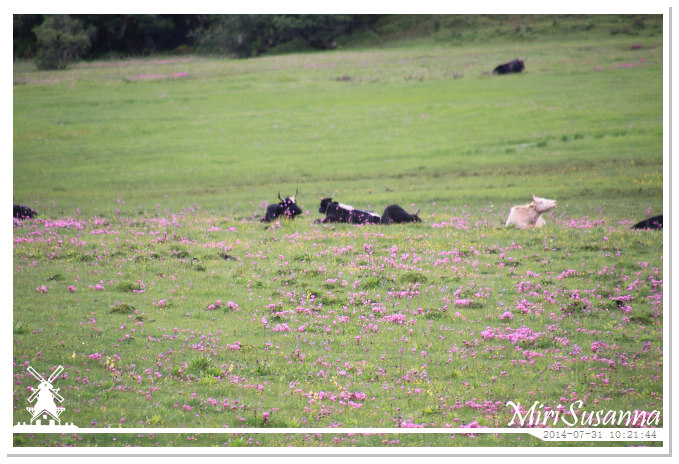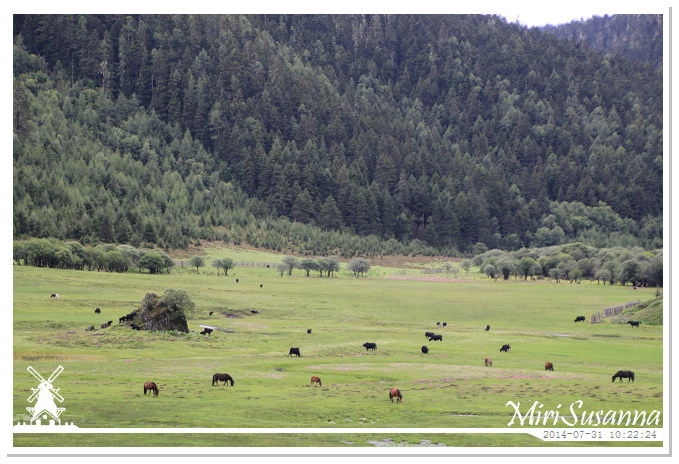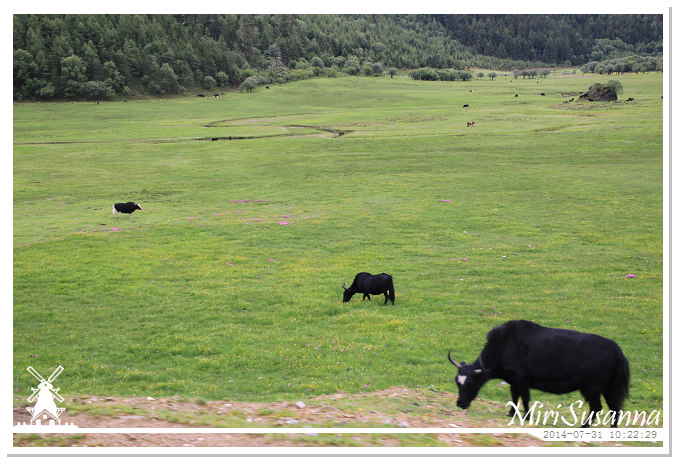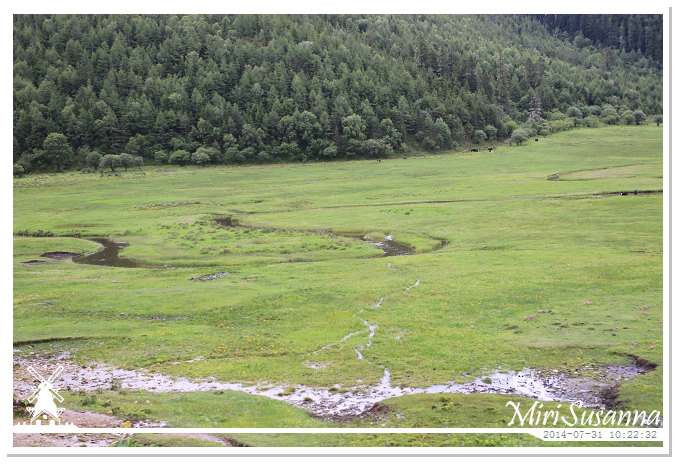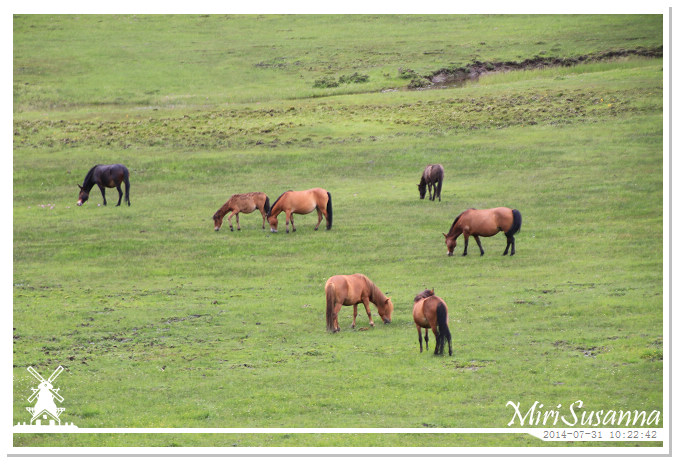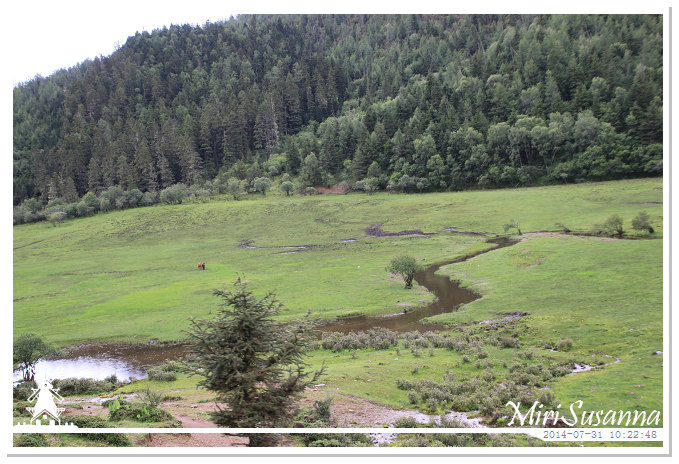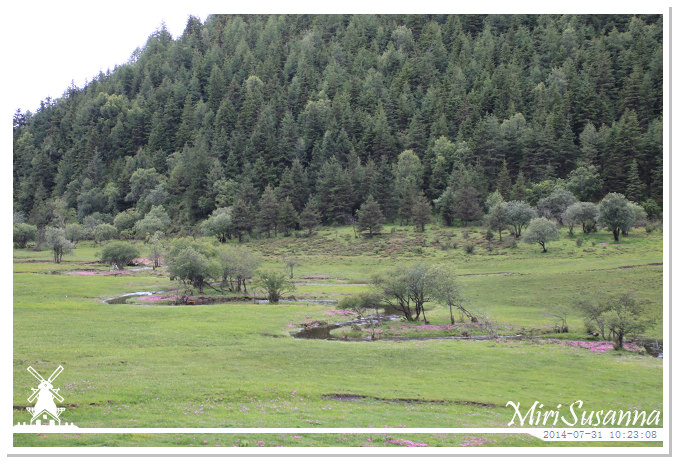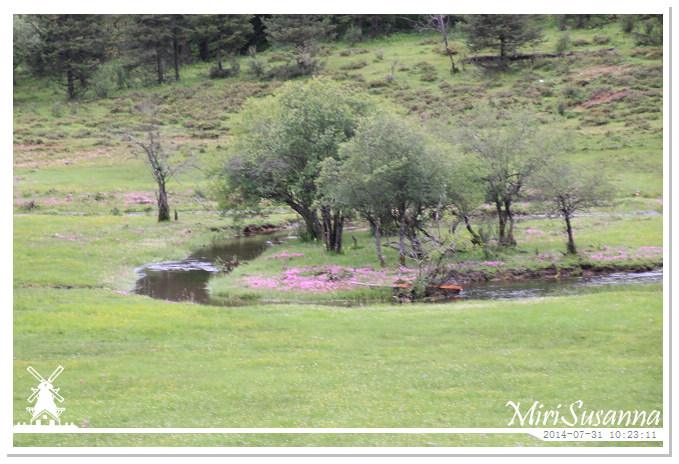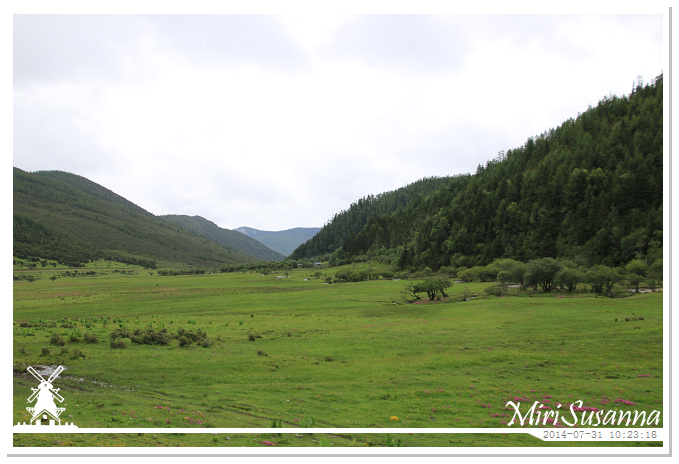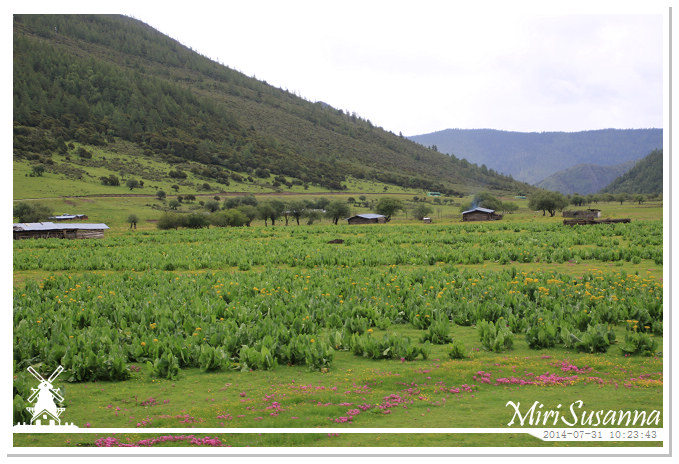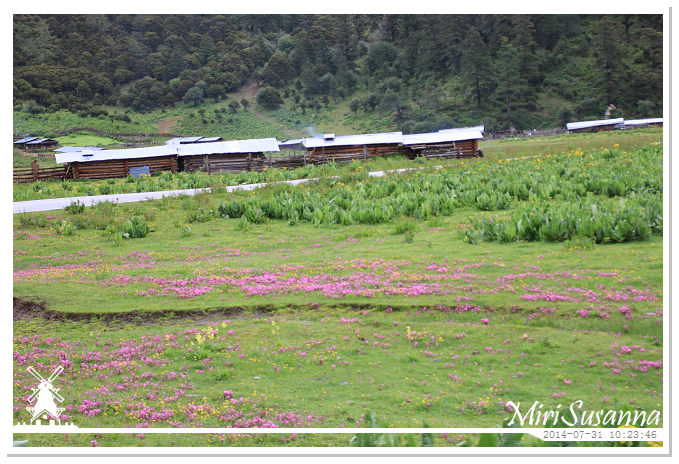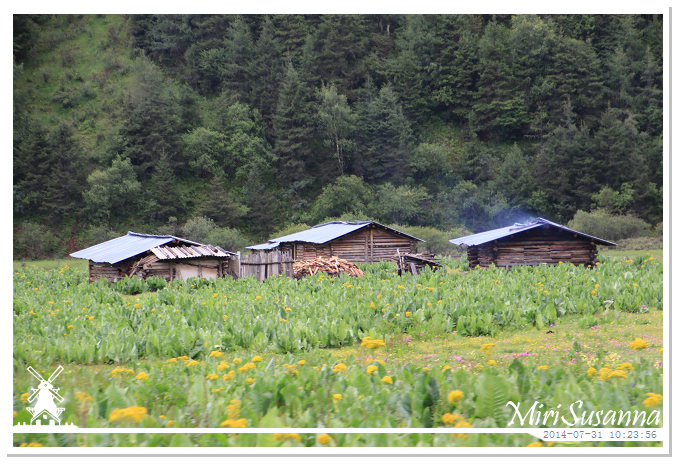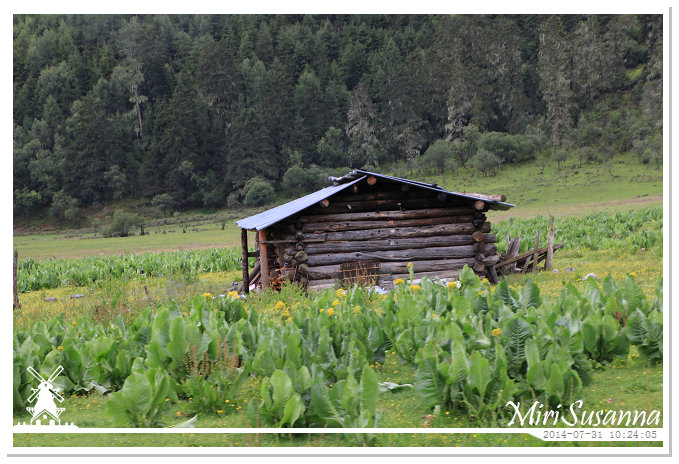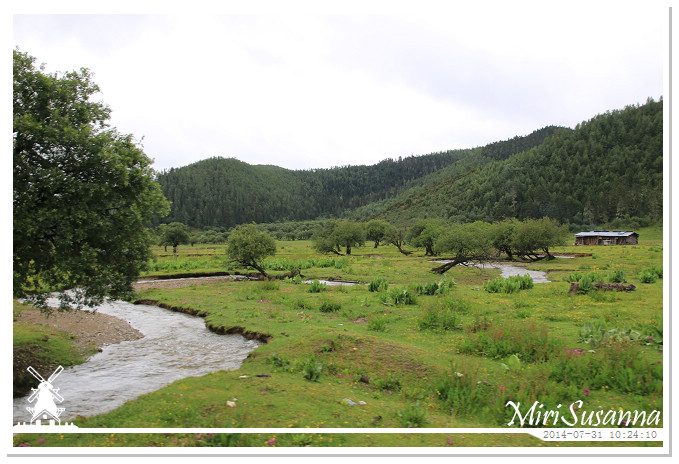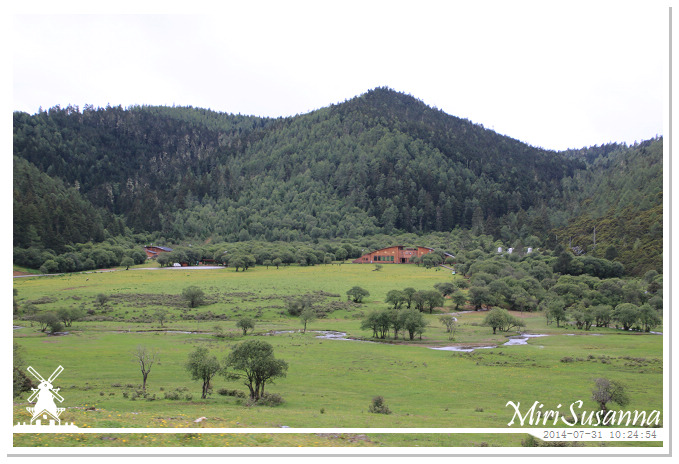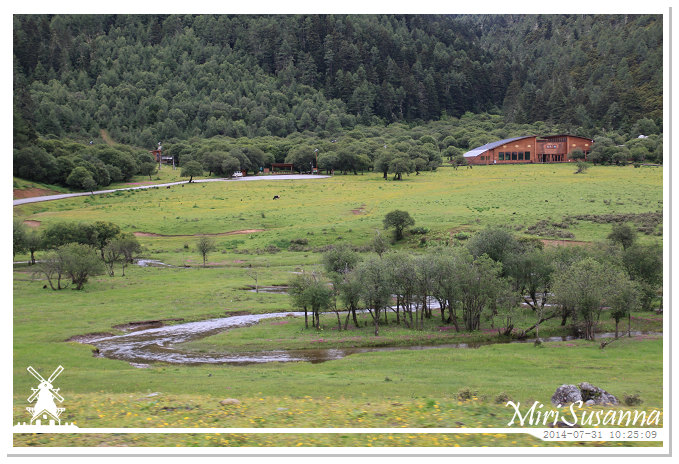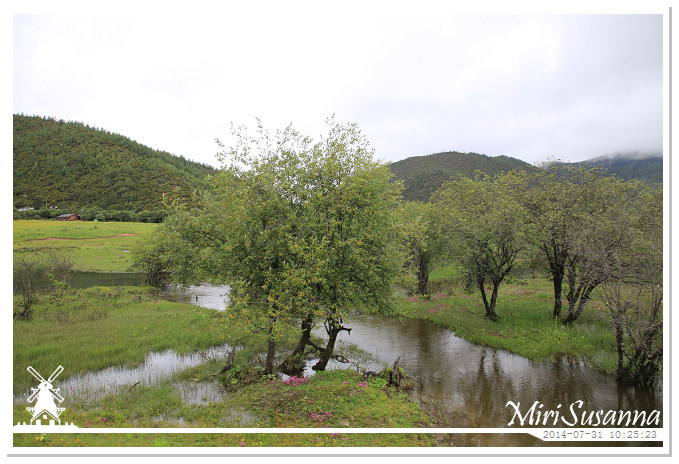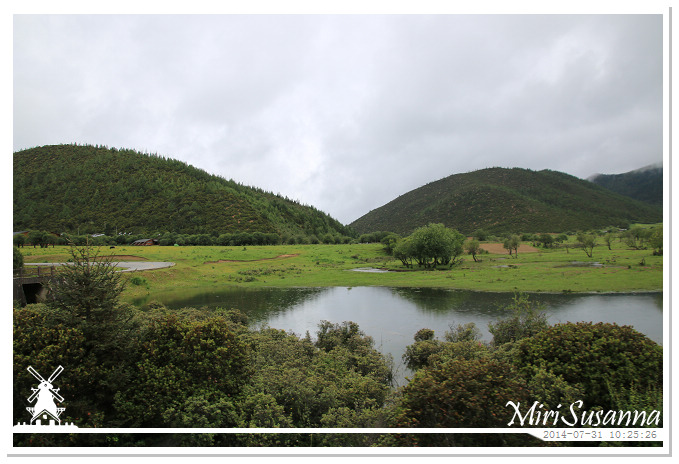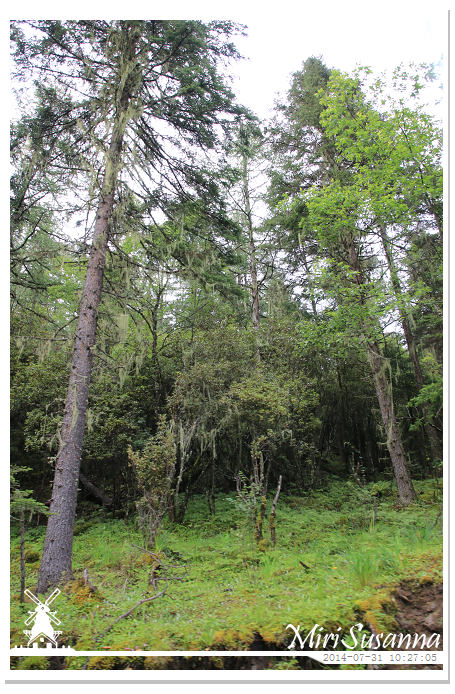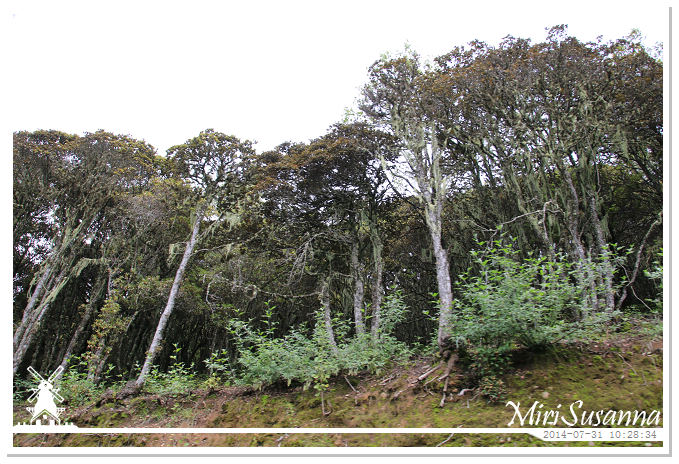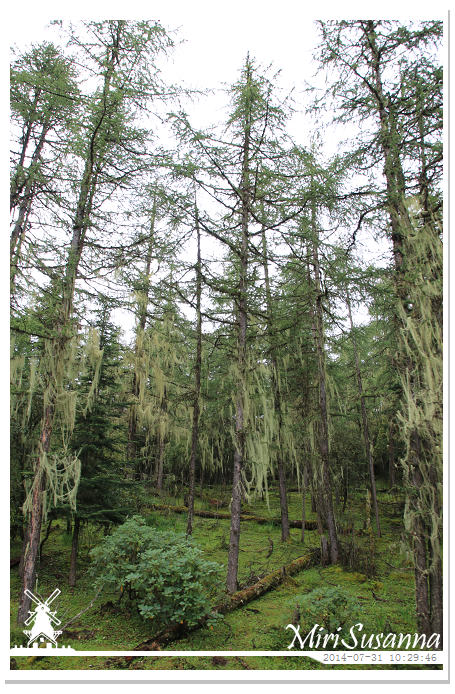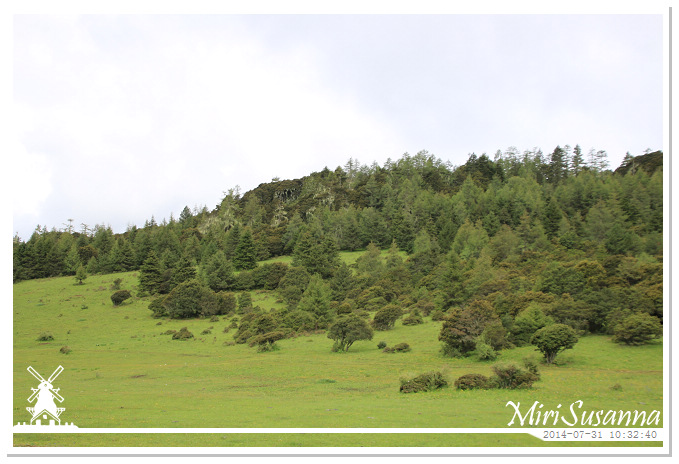 ~。Goto next post。~