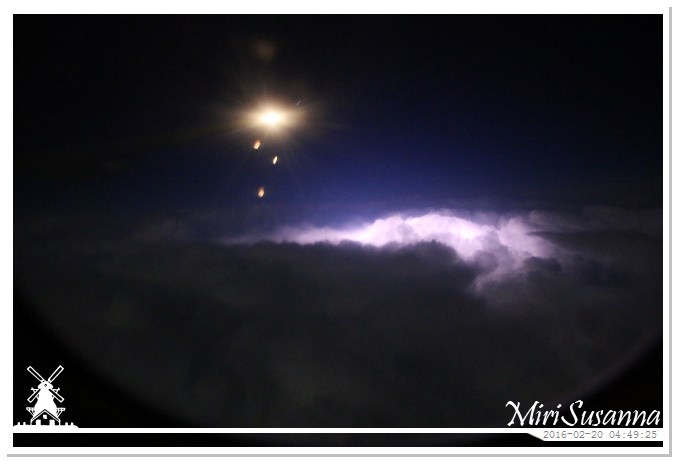 在倒數六月再回美里的當兒,為農曆新年的旅程(2月5日-20日)來篇彙整閉幕。
[NL] Samenvatting van Miri tour tijdens Chinees nieuwjaar (5-20 februari 2016).
[EN] Summary of our Miri Chinese New Year Trip (5-20 February, 2016).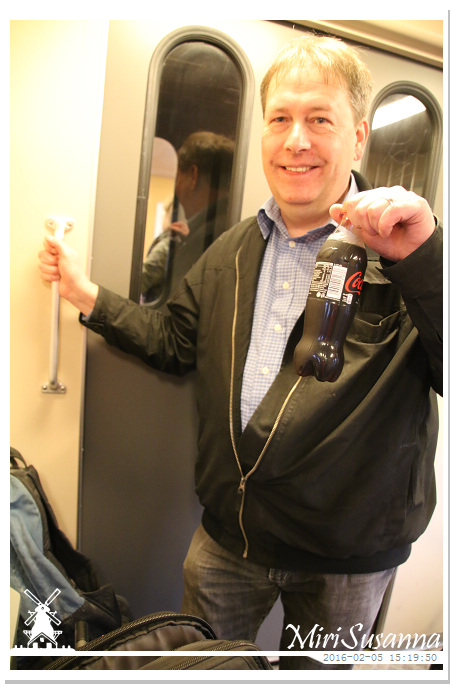 下午從恩荷芬出發,享受坐夜班機的輕鬆,但荷鐵一點都不貼心,因為各種突發狀況,不少班次被取消或合拼,結果我們就被擠在通道練腳力。
We had the evening flight, thus took the train in the afternoon to Schiphol. But due to diffferent circumtances and incidents of NS, many train services had been cancelled or merged and, as a result, we didn't get a seat to sit at all.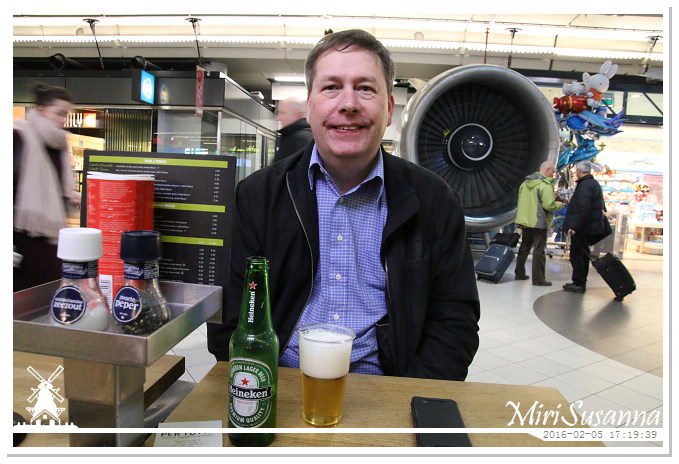 After check-in our luggages, time to have early dinner.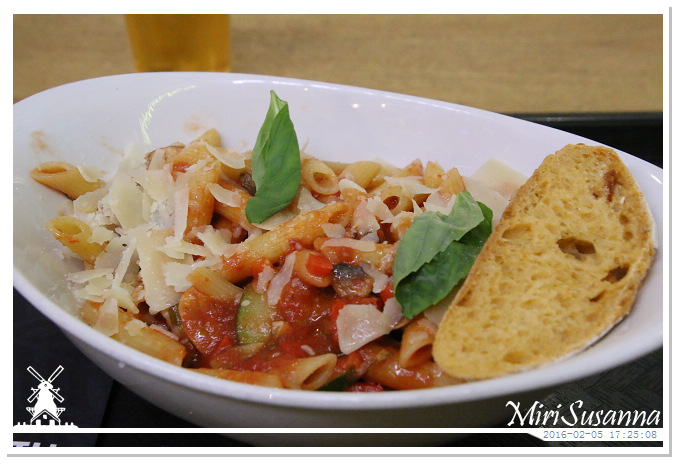 My pasta.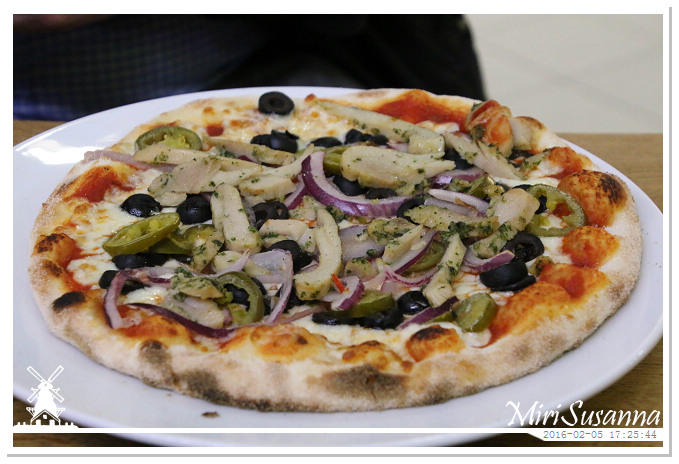 His pizza.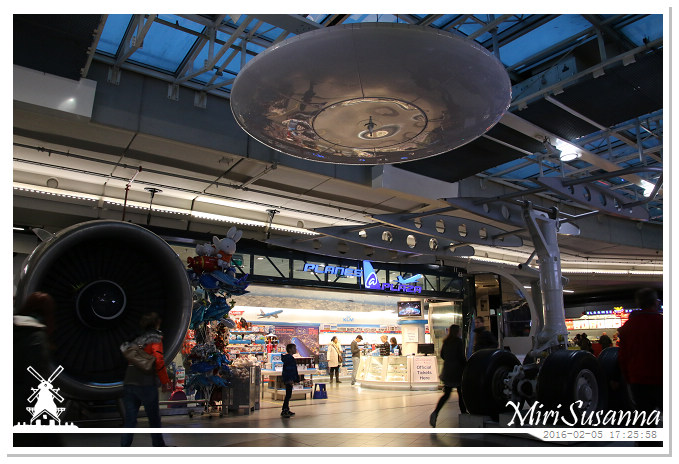 機場免稅區也有濃郁的新年氣氛。
Commercial power: Chinese New Year deco at tax free area.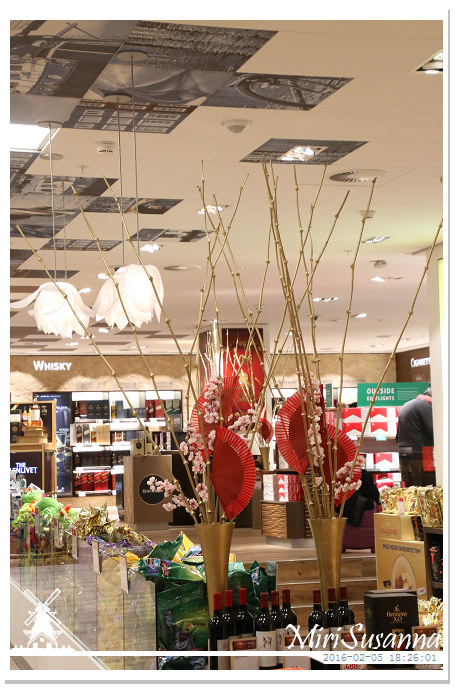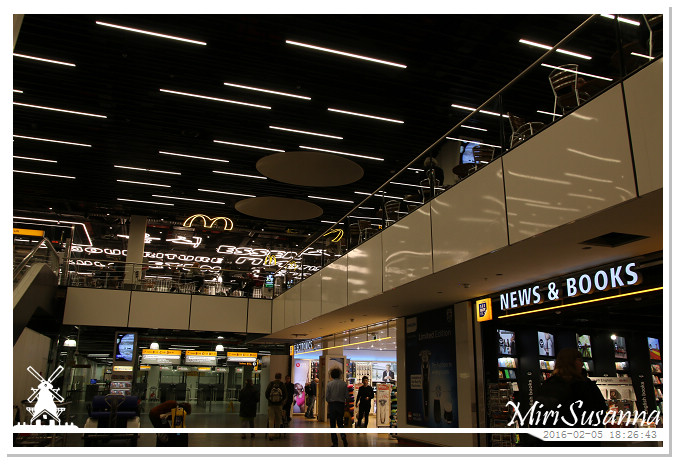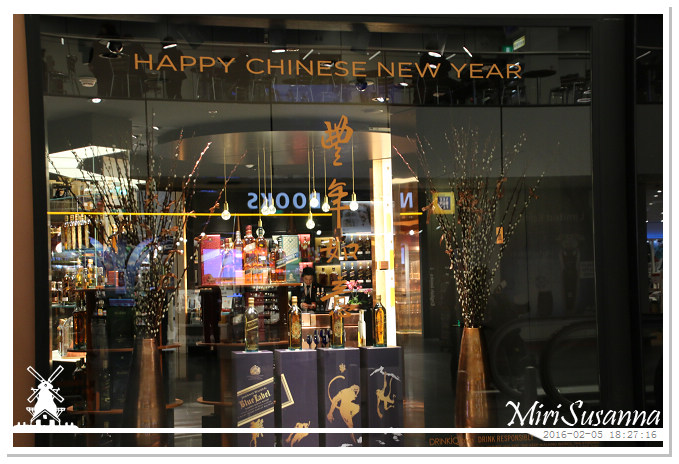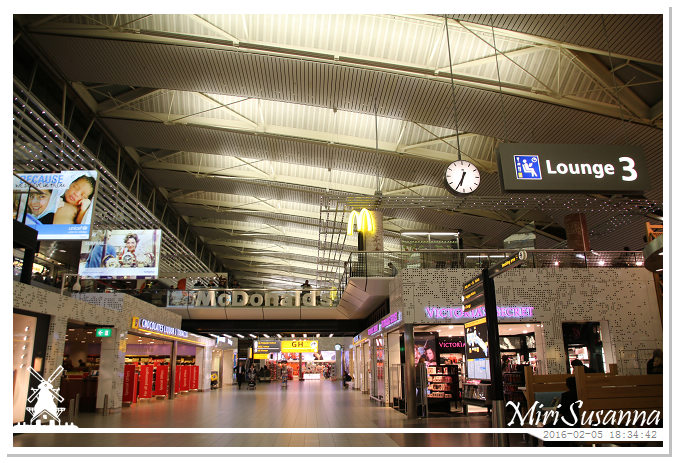 機場有在重新裝潢,感覺變了不少。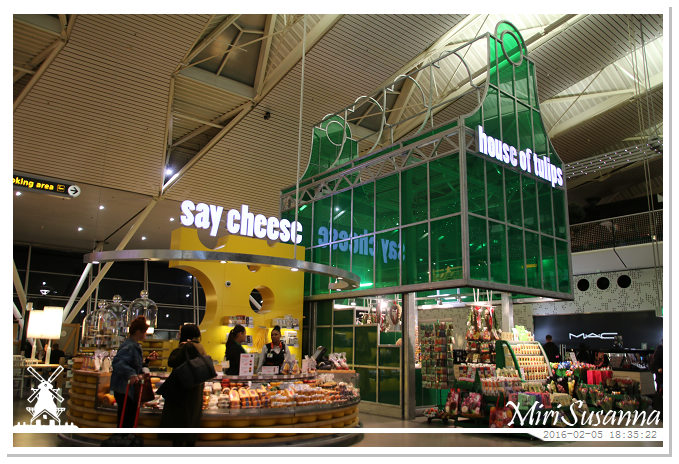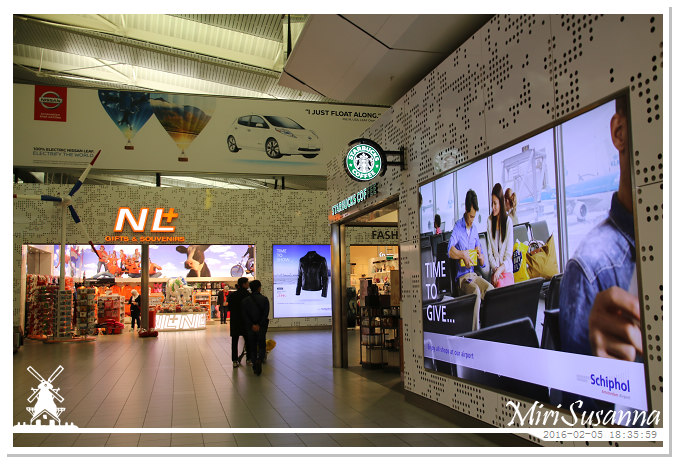 找到星巴克了。
Found the Starbucks for coffee.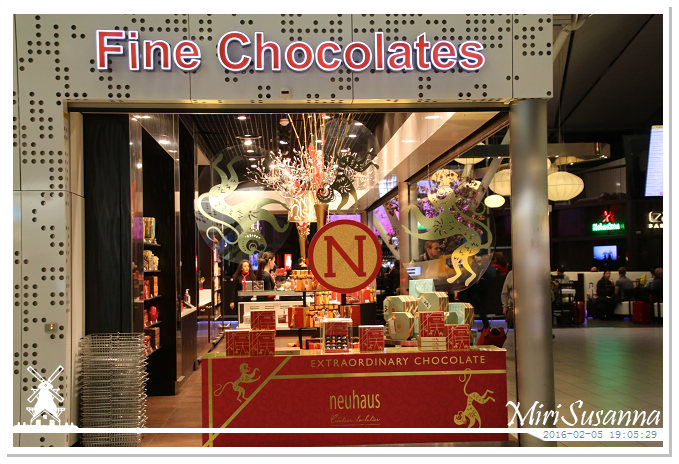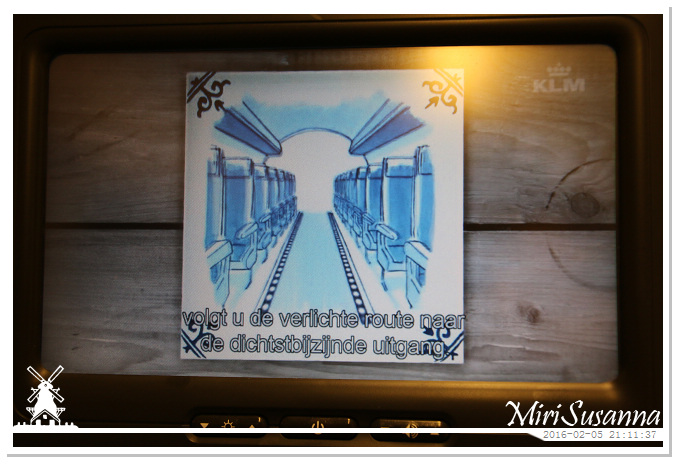 登機了,荷蘭航空換了風格,以台特夫藍陶的調調呈現。
On board. KLM presented the safety on flight in Delft Blue, it's real Dutch!!


連餐點飲料也是同一風格。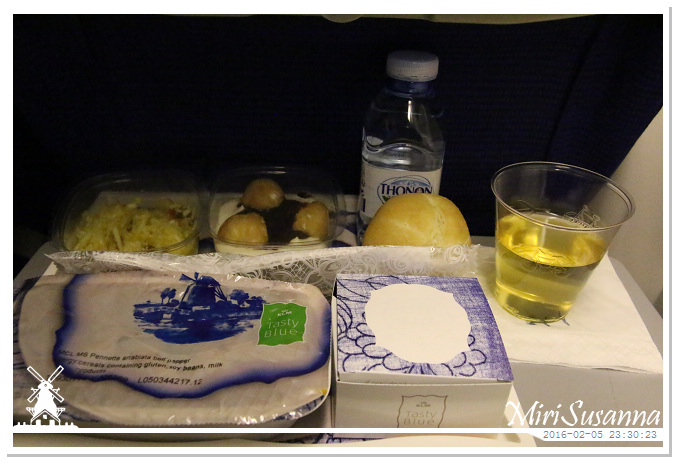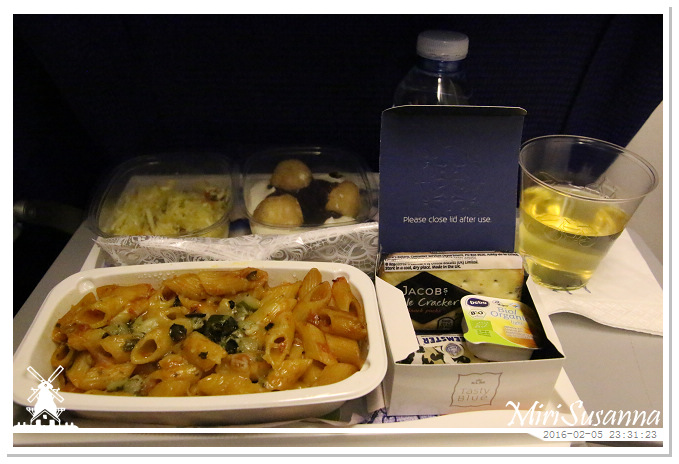 又來了份意大利麵。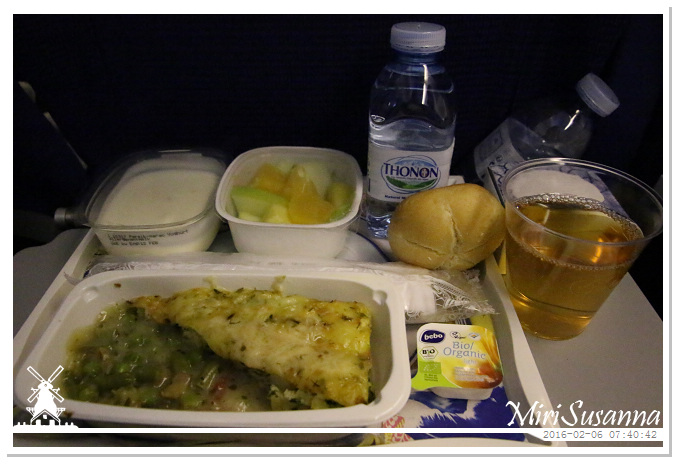 快到吉隆坡了,這是早午餐。
Almost arrive Kuala Lumpur, time for brunch.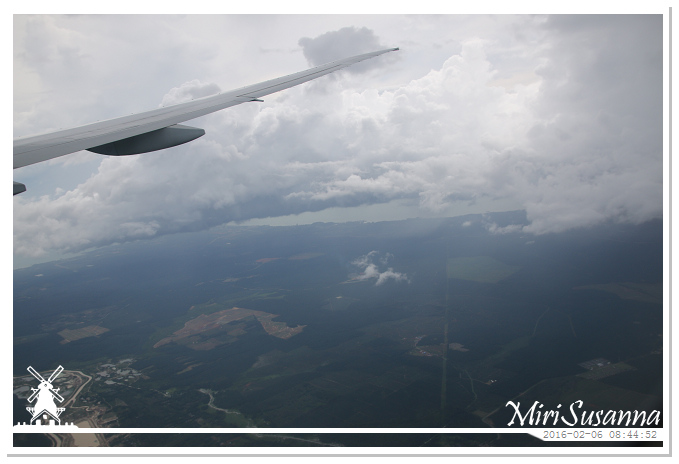 Descending.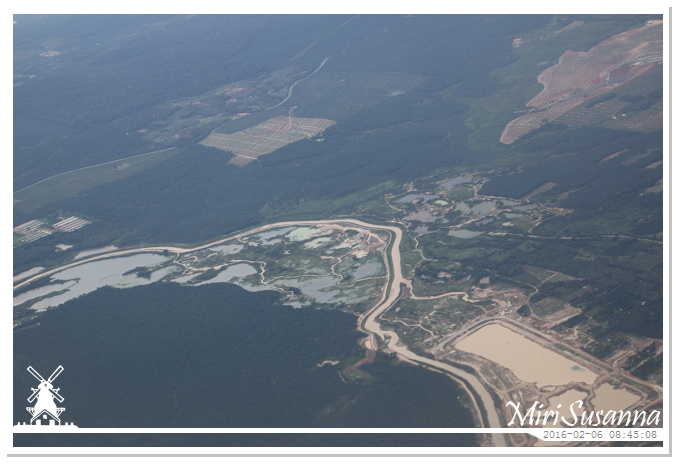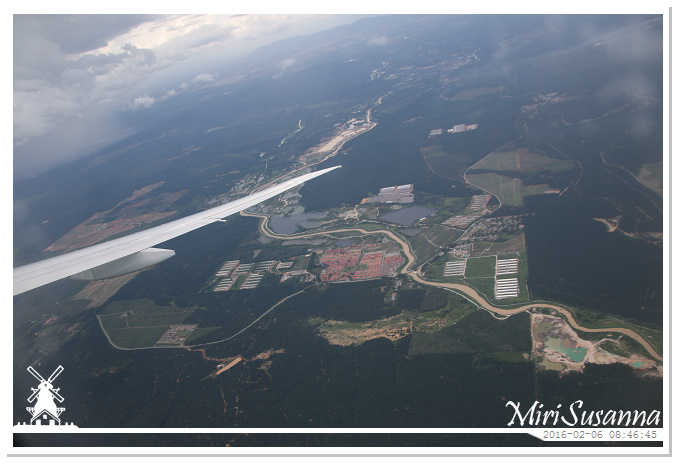 旁觀雨景。
It's raining.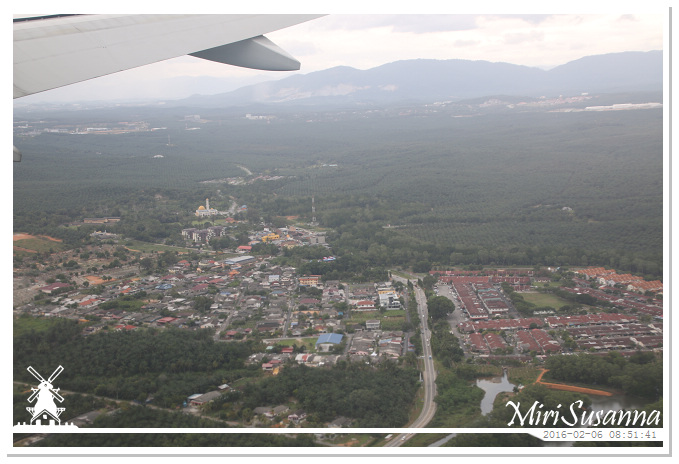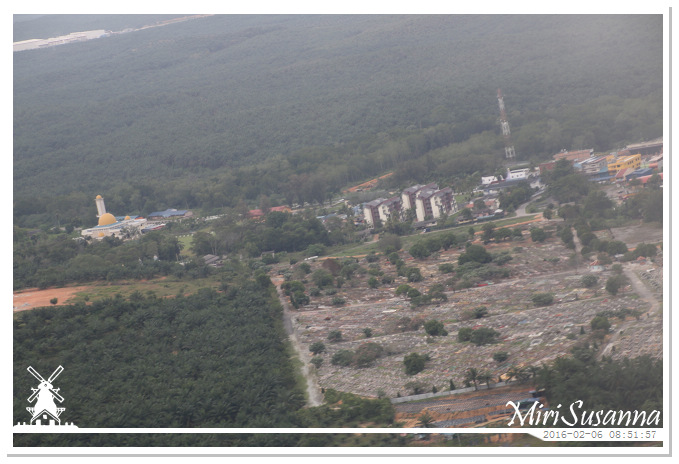 多元文化的寫真之一:回教堂與華人墓園同時入鏡。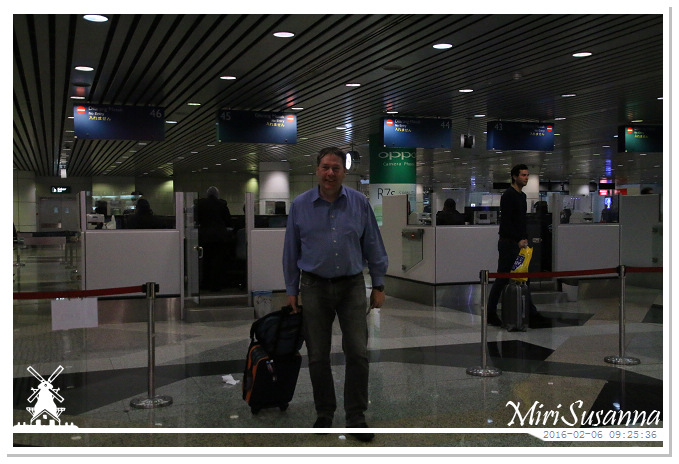 不同以往,巴特很快就入境了。但倒霉的是,行李被人誤領了,只好去搞報失的手續,再匆匆忙忙去KLIA2趕回美里的班機。
Bart was so happy that he has passed the immigration check within a few minutes, instead of 45-60 minutes. But unfortunately, some guy had mistaken his luggage and we needed to report the lost before we took the train to KLIA2 to catch the next flight to Miri.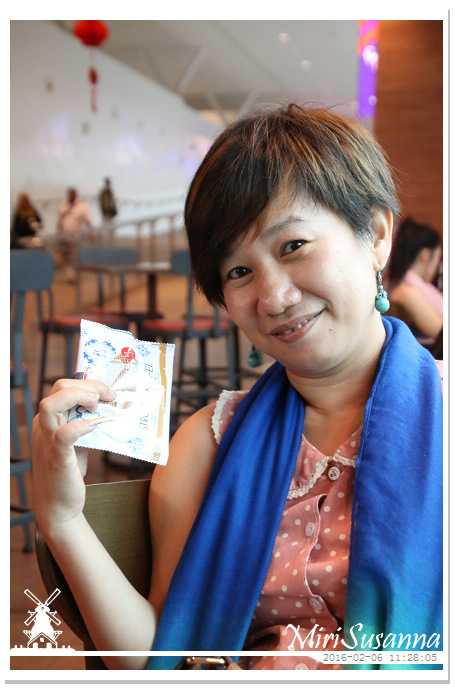 大妹已經在KLIA2等著我們一起回美里。
Jessie joined us to go back to Miri.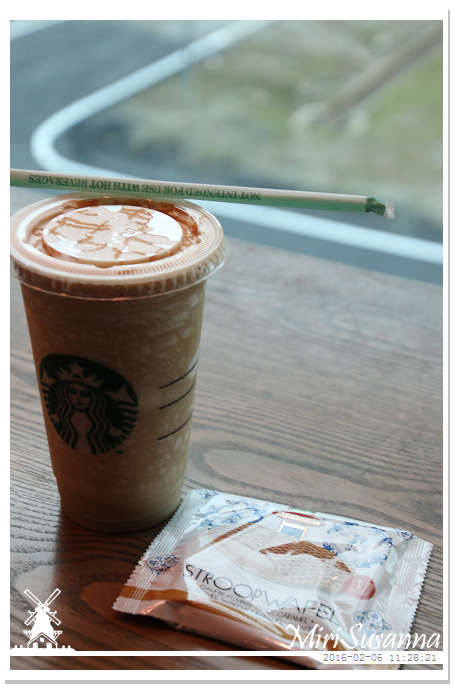 Starbucks again with Dutch Stroopwafel.


在美里的行程請點擊文章連結。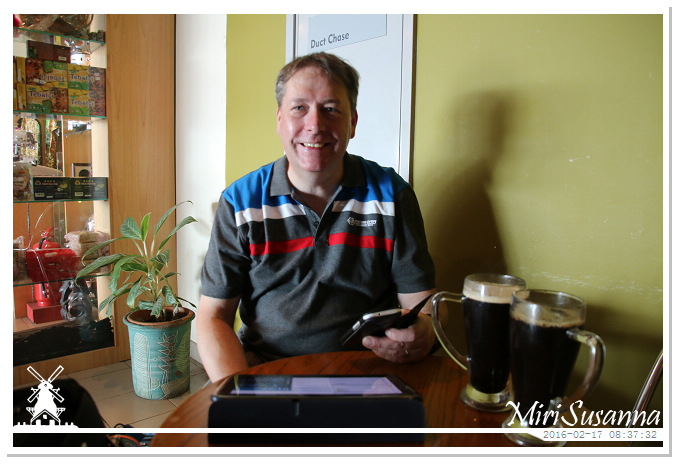 17日早上,啟程往吉隆坡。
17-02, depart to Kuala Lumpur from Miri.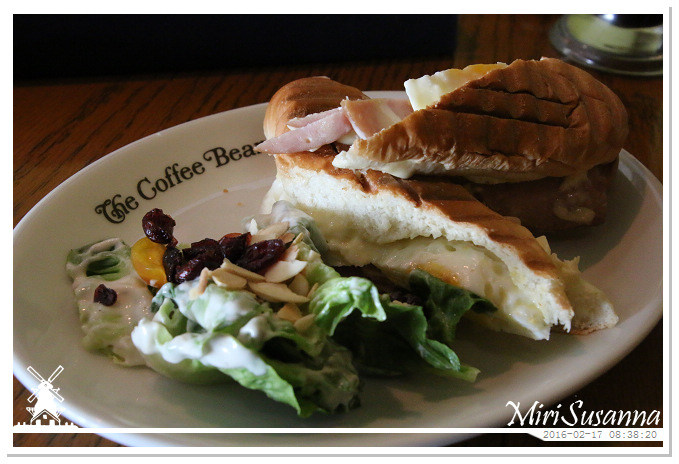 Breakfast at airport.


LEAN IN by Sheryl Sandberg, a great book that accompanied me the whole journey of 2 weeks.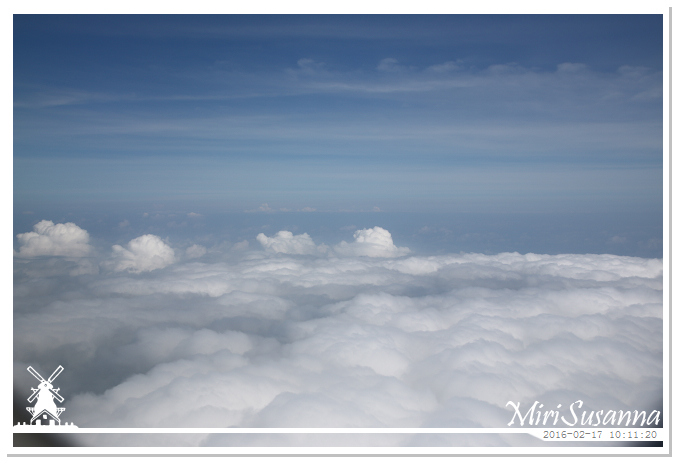 We had ordered meals on flights.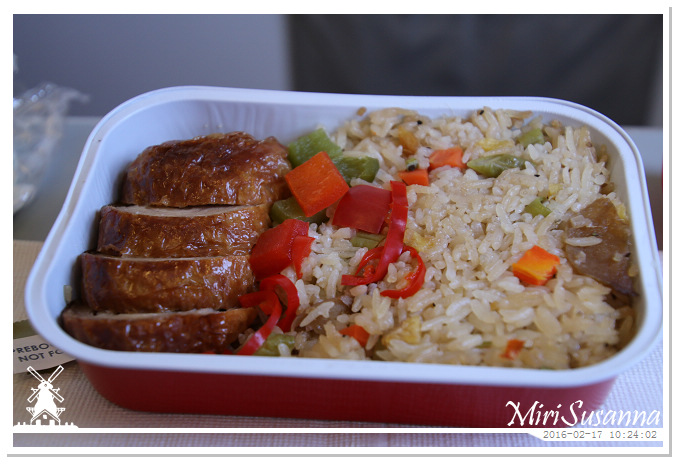 My ginger fried rice.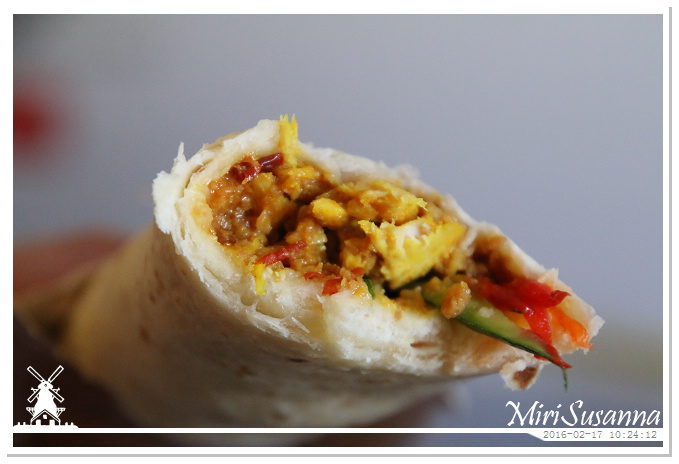 Bart's satay wrap.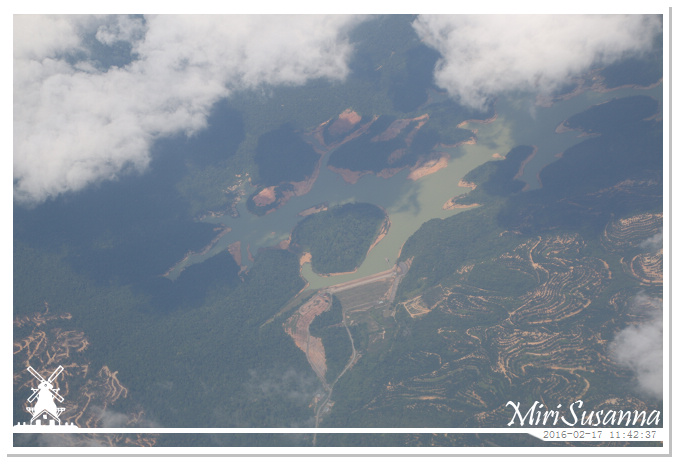 Almost arrive Kuala Lumpur again.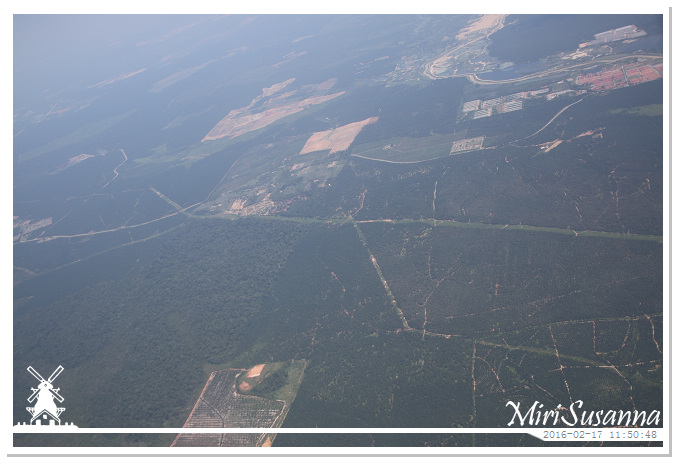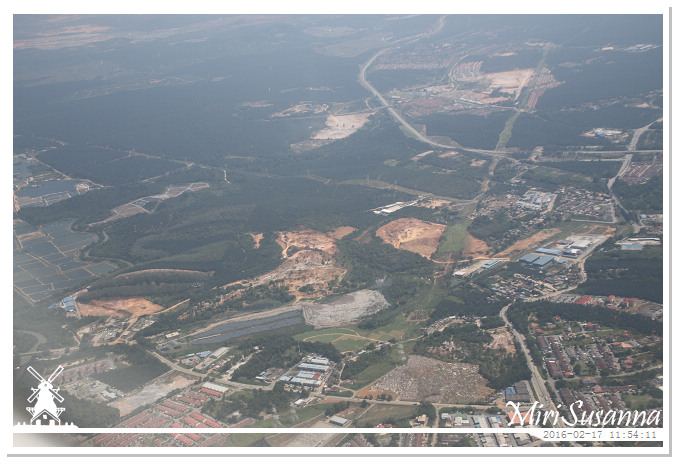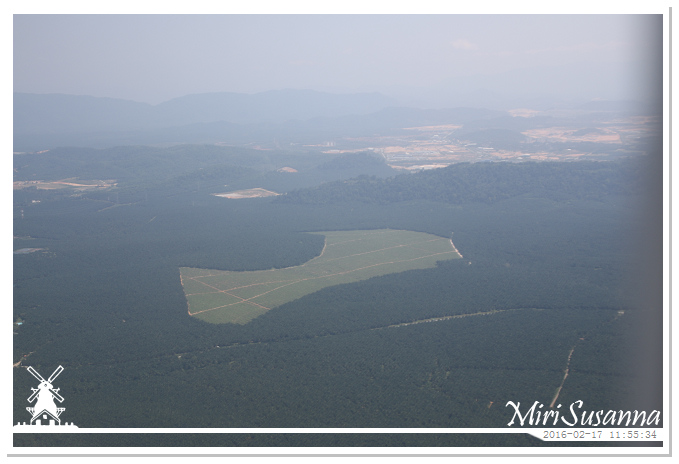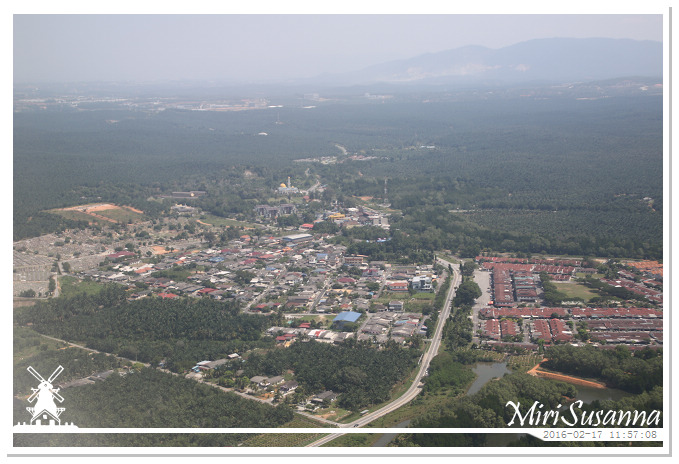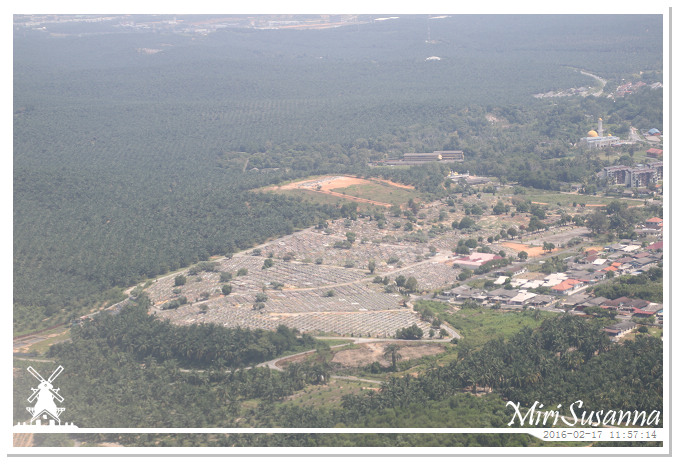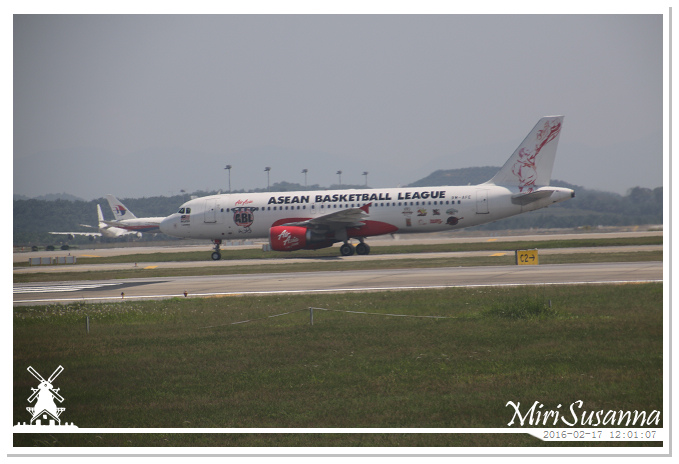 Arrived KLIA2, Airasia's base.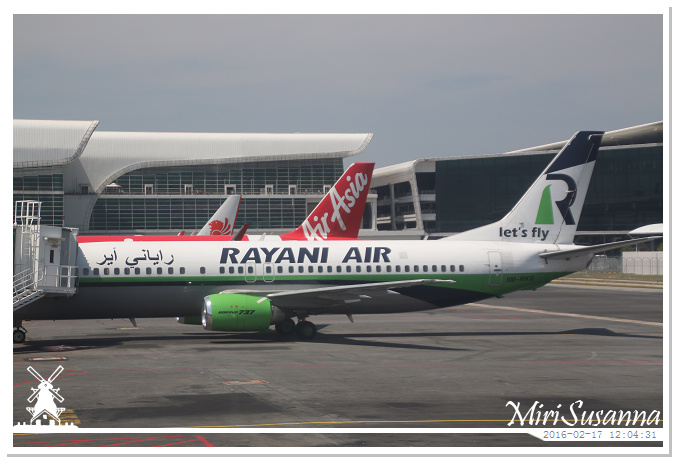 Rayani Air, the first Sharia-Compliant airline in Malaysia, was officially suspended from April 2016 for 3 months after 110 operating days only.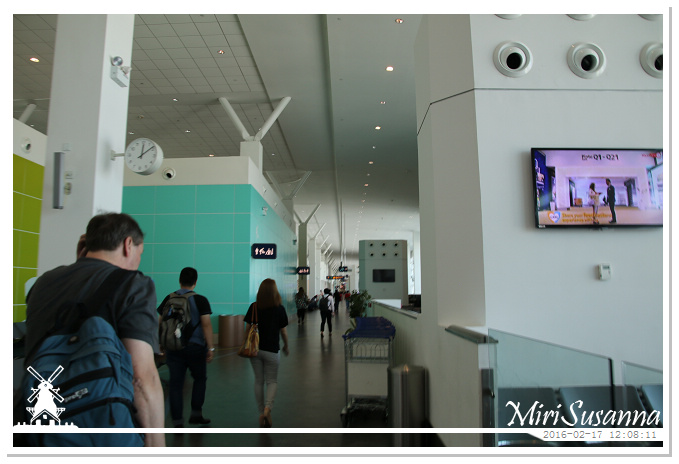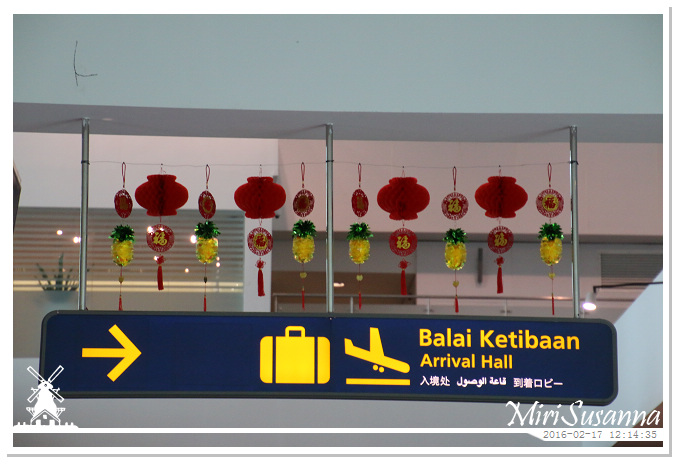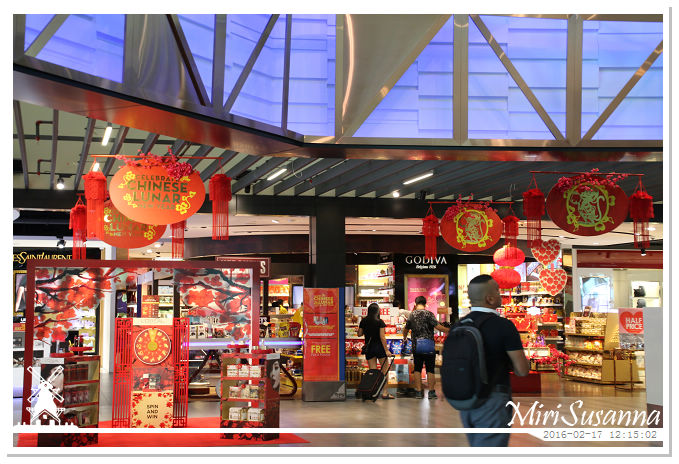 Everywhere, CNY deco.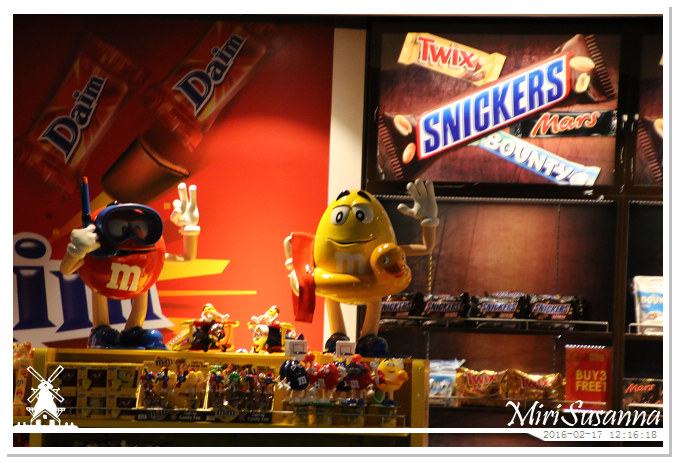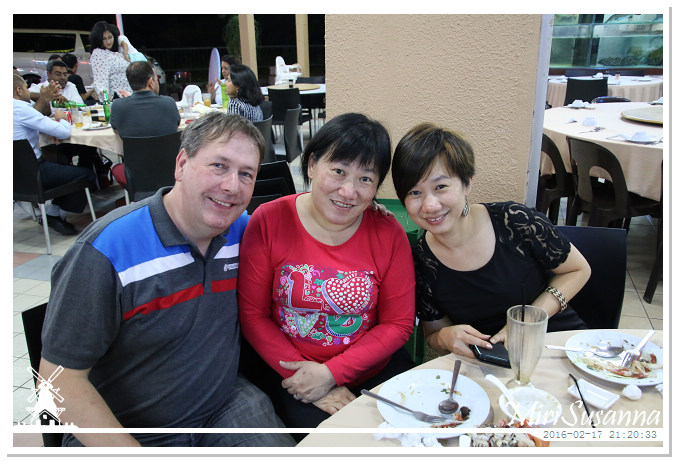 2016CNY。吉隆坡 Kuala Lumpur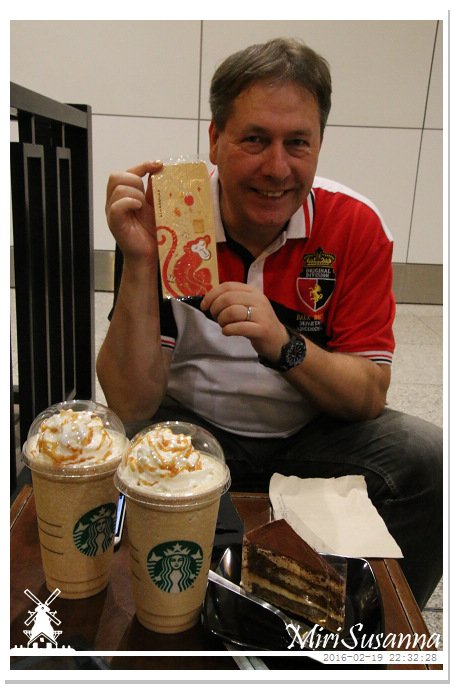 等待登機回荷蘭,來炫下星巴克的紅包。
Waiting for departure at KLIA to Amsterdam, Bart showed the red envelope of Starbucks during CNY.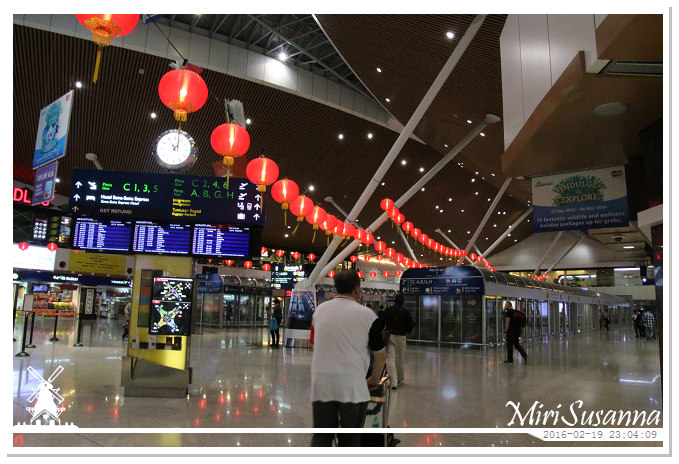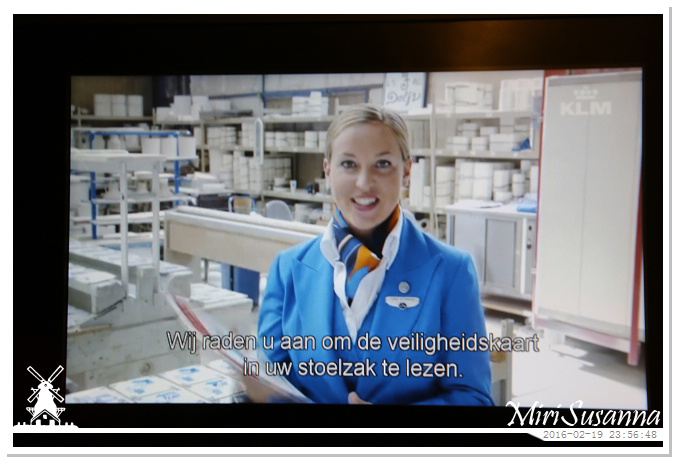 KLM's Delft Blue again, we're going home.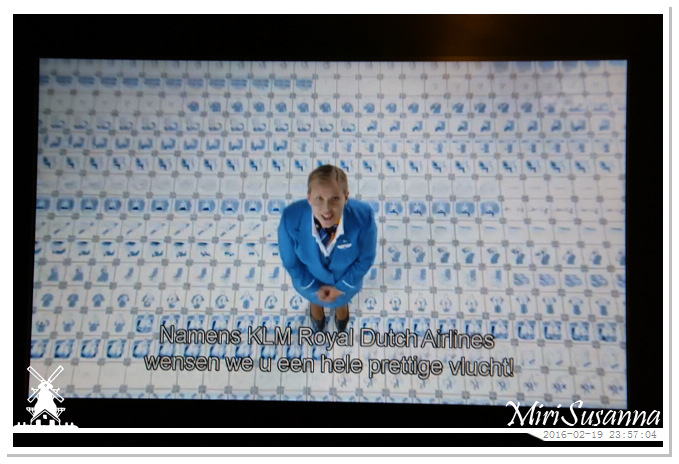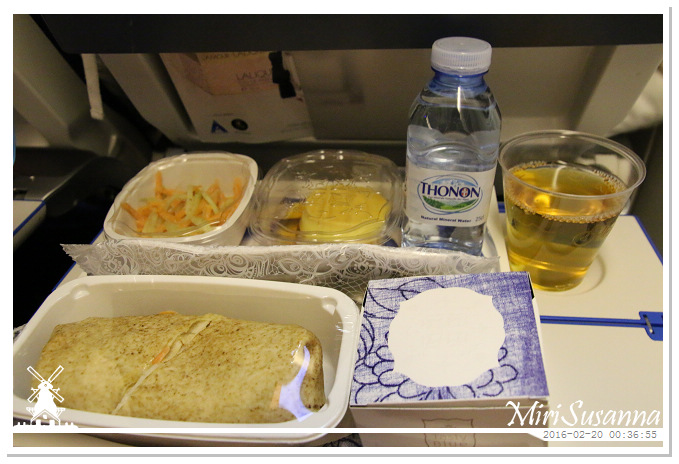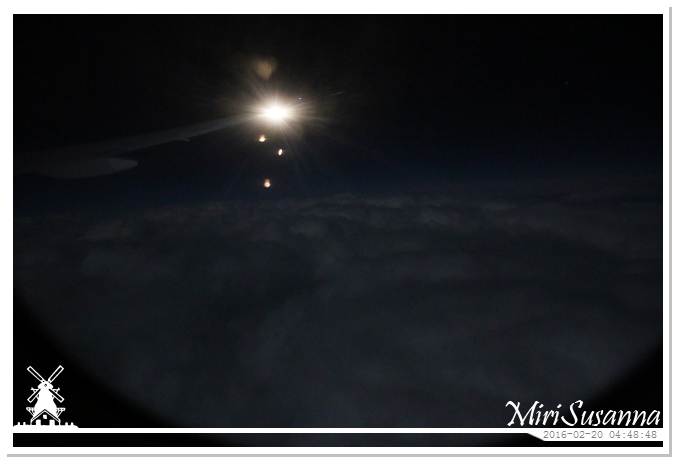 睡不著,發呆中。
Sleepless.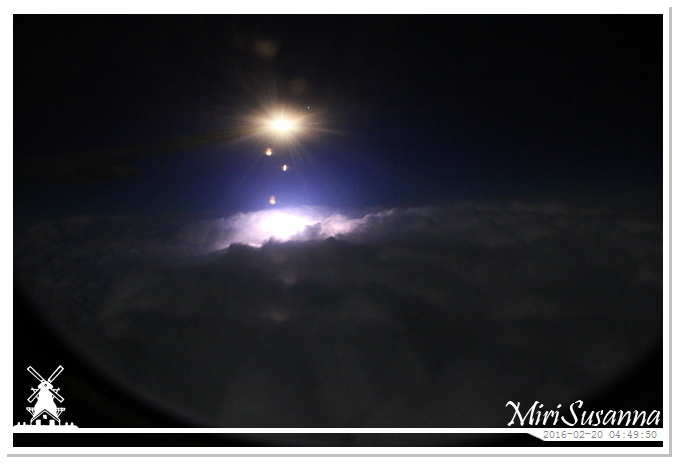 在雲層上欣賞閃電的表演。Wachting lighting show above the clouds.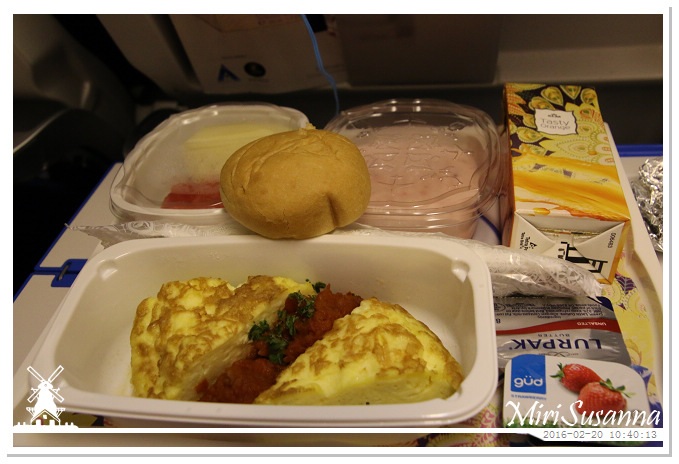 Breakfast time = we're going to descend soon.


The end: Burger King of Schiphol Airport, NL.